Star of the Summit
Select check-in and check-out dates
Please select the nights you would like to reserve using the availability calendars.
Bedrooms: 5 Bathrooms: 4 Sleeps: 18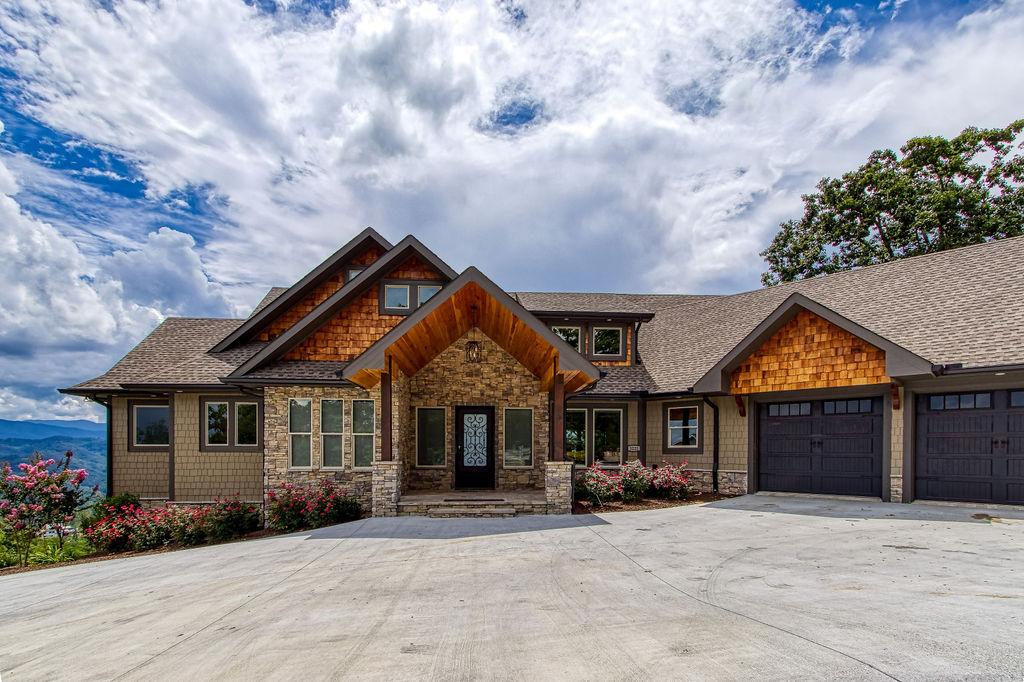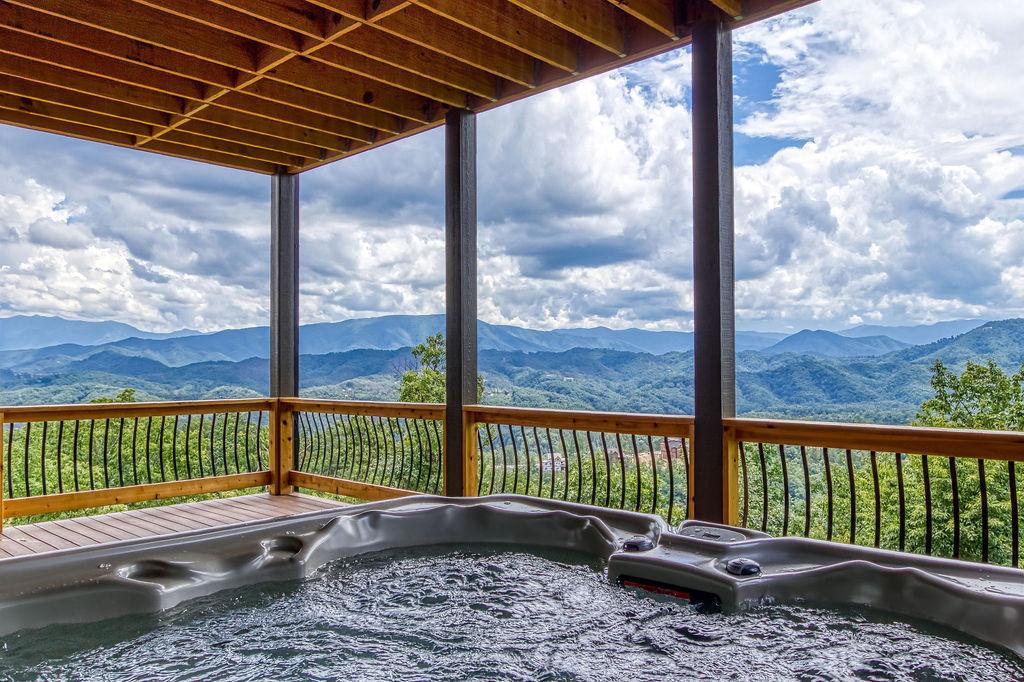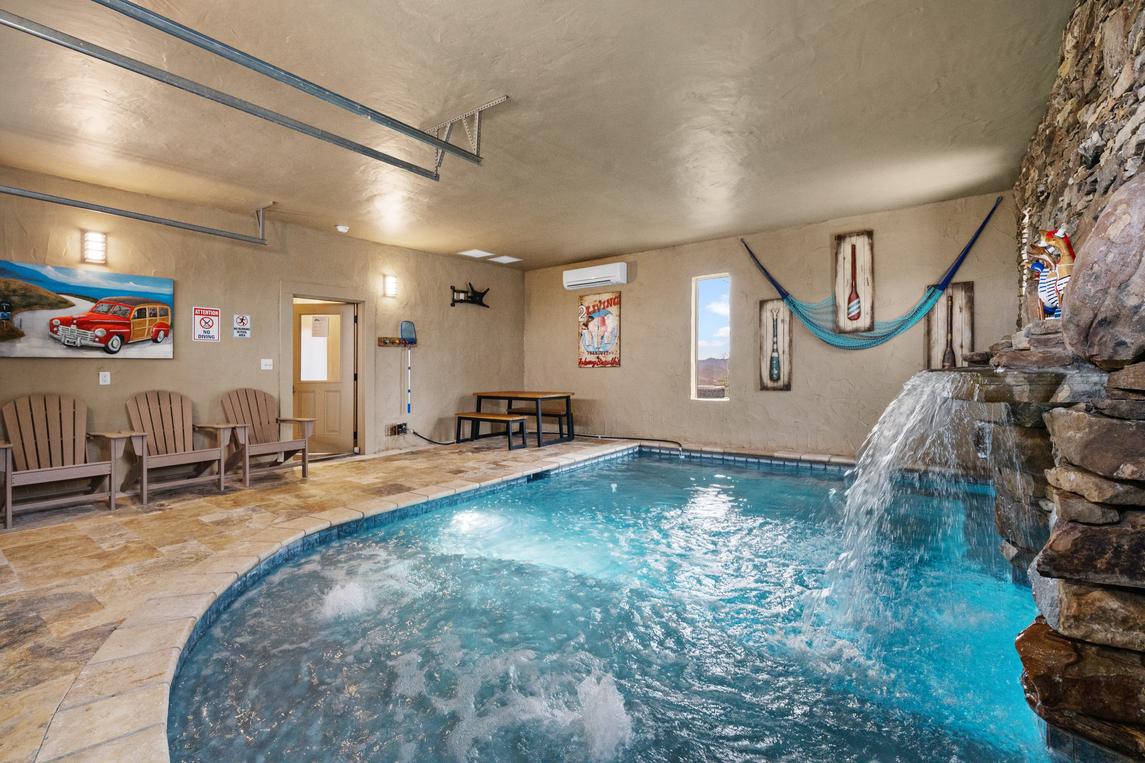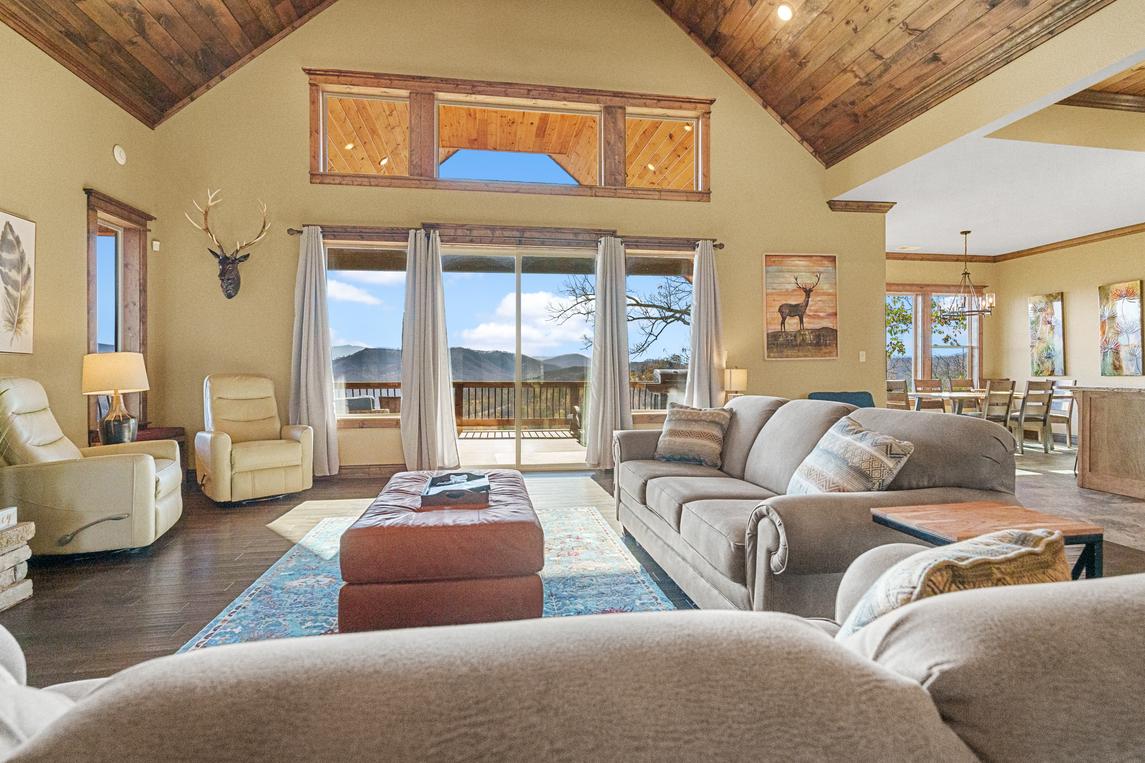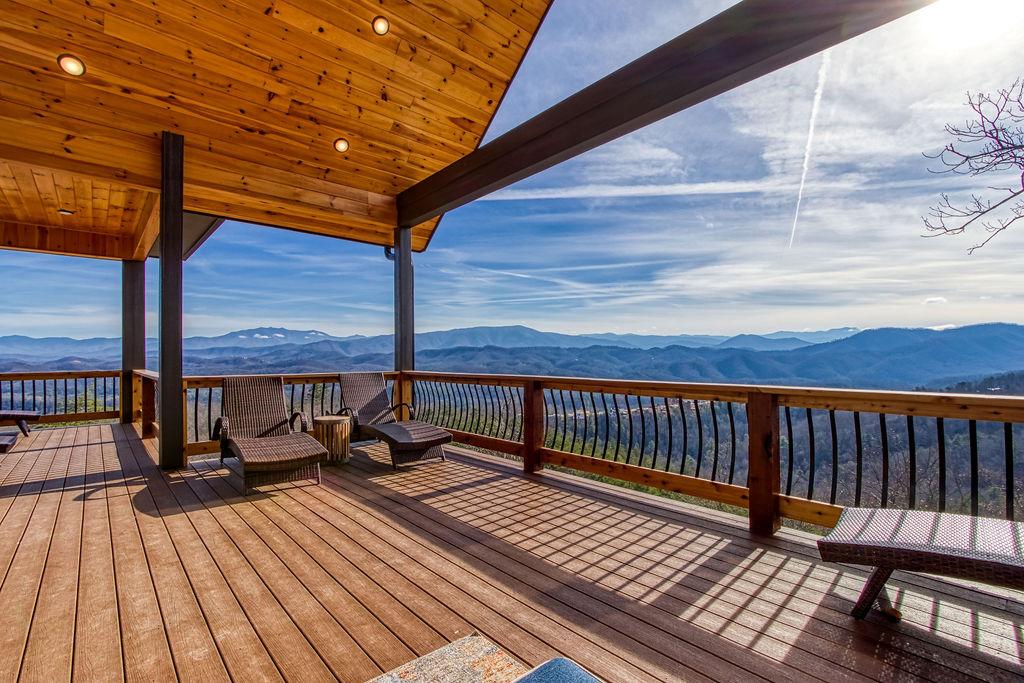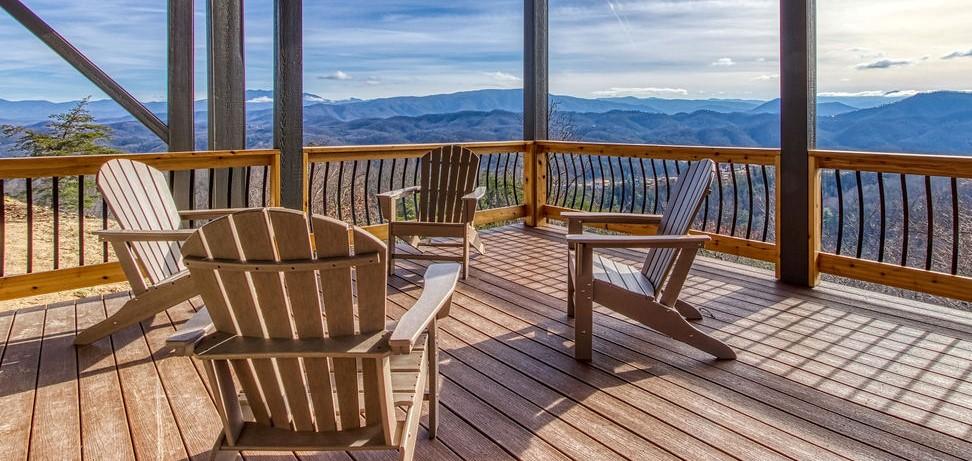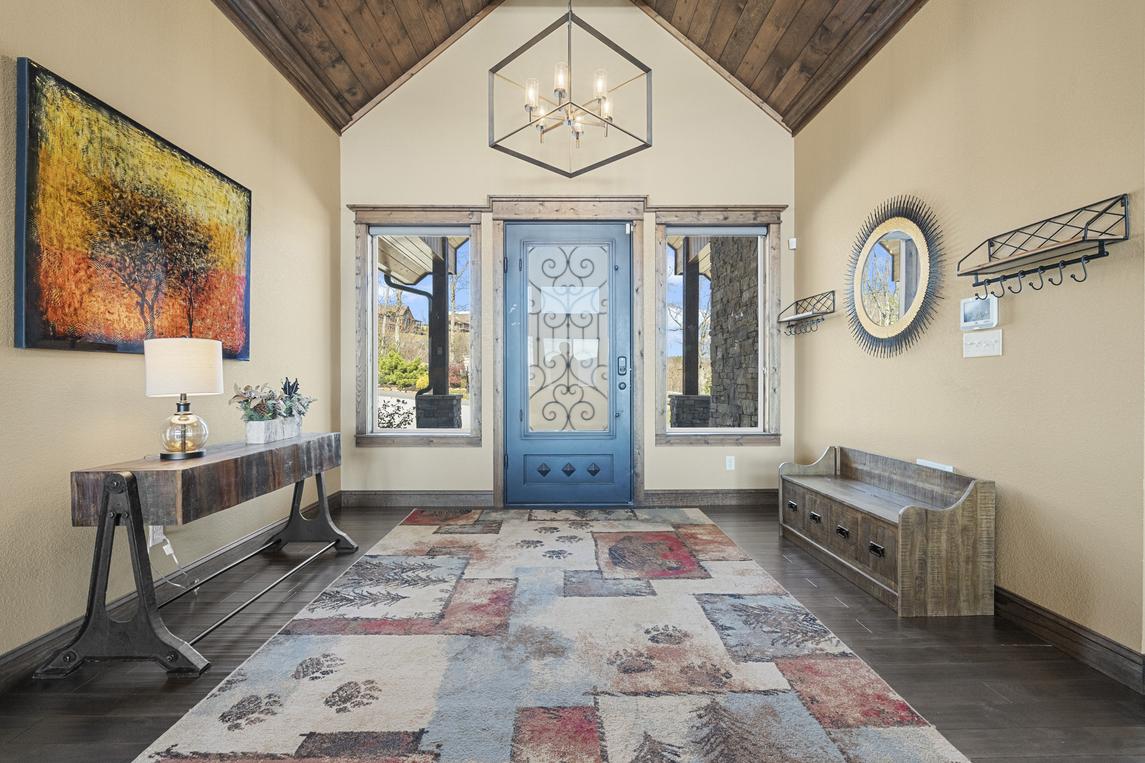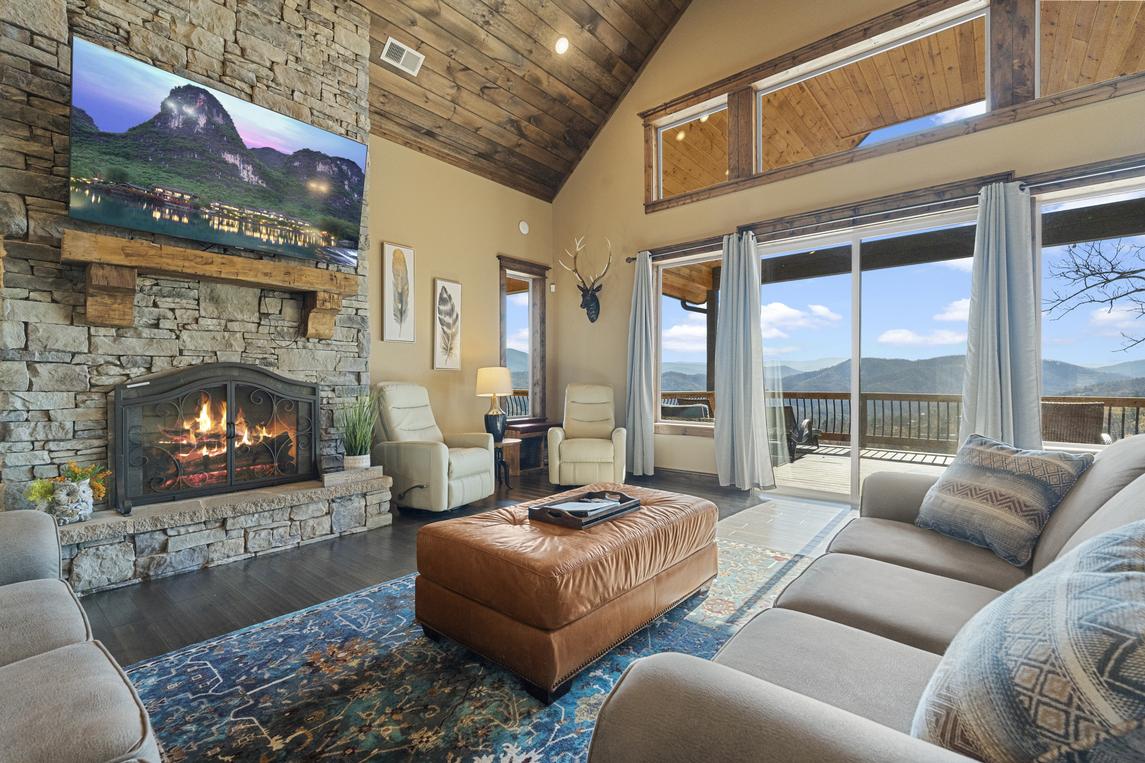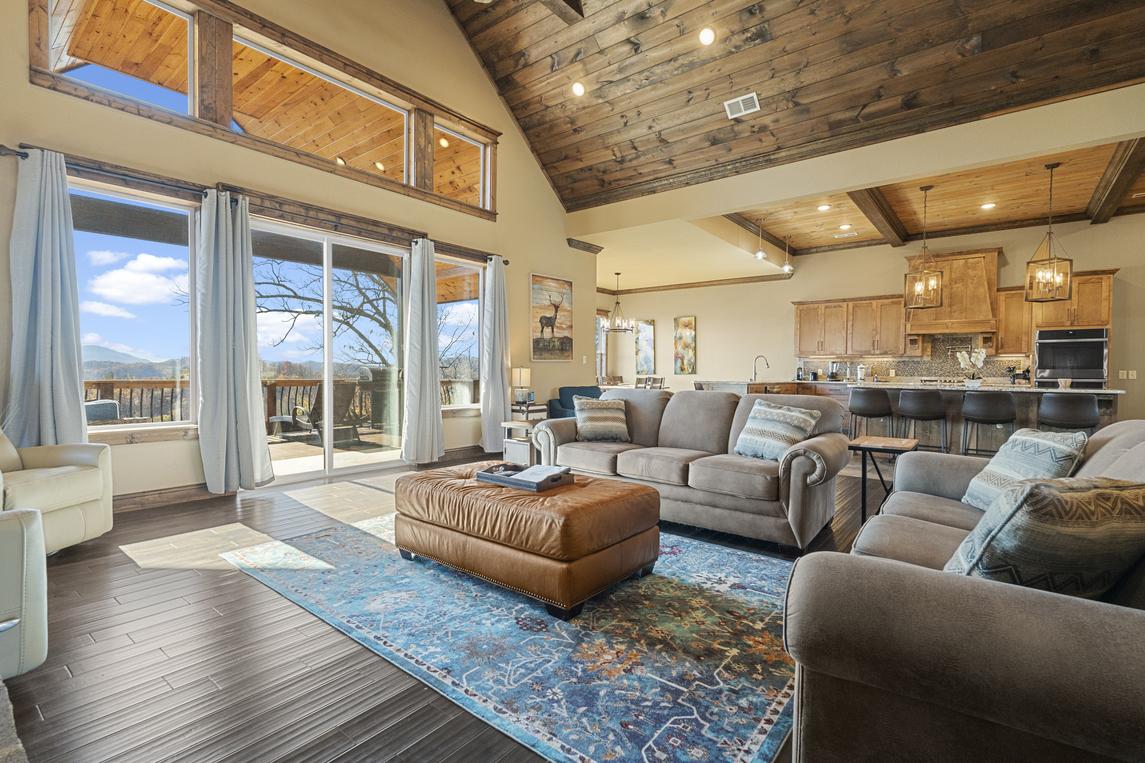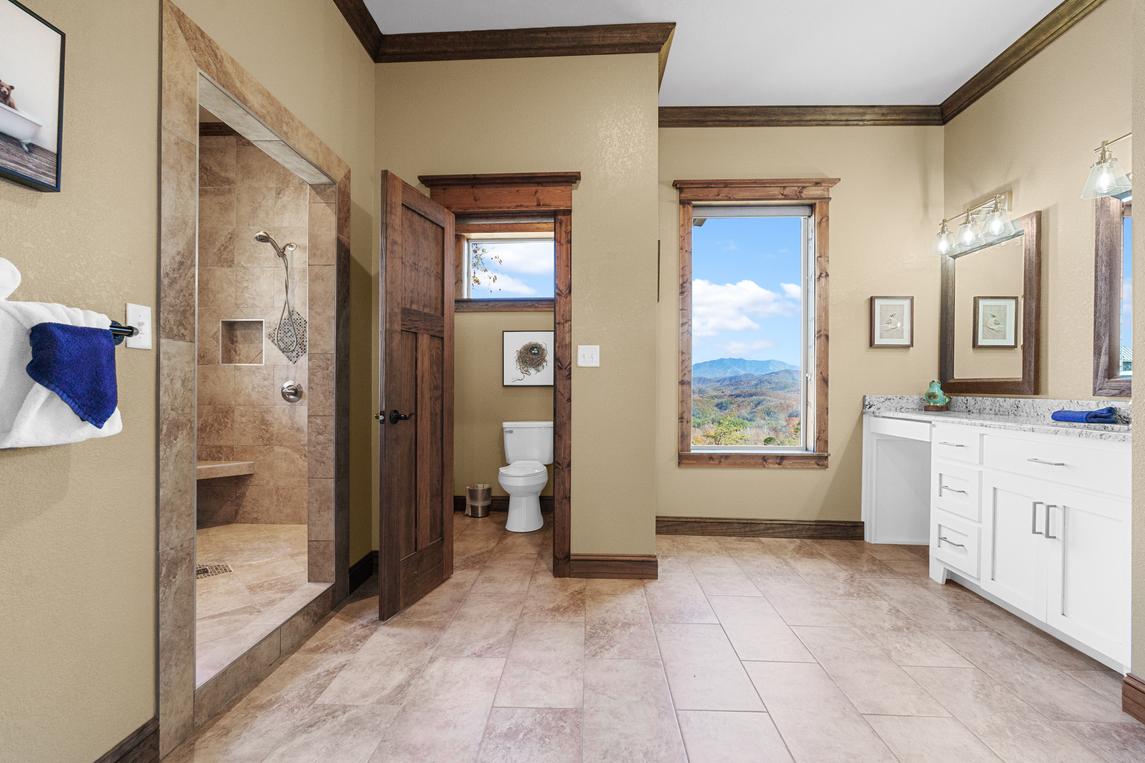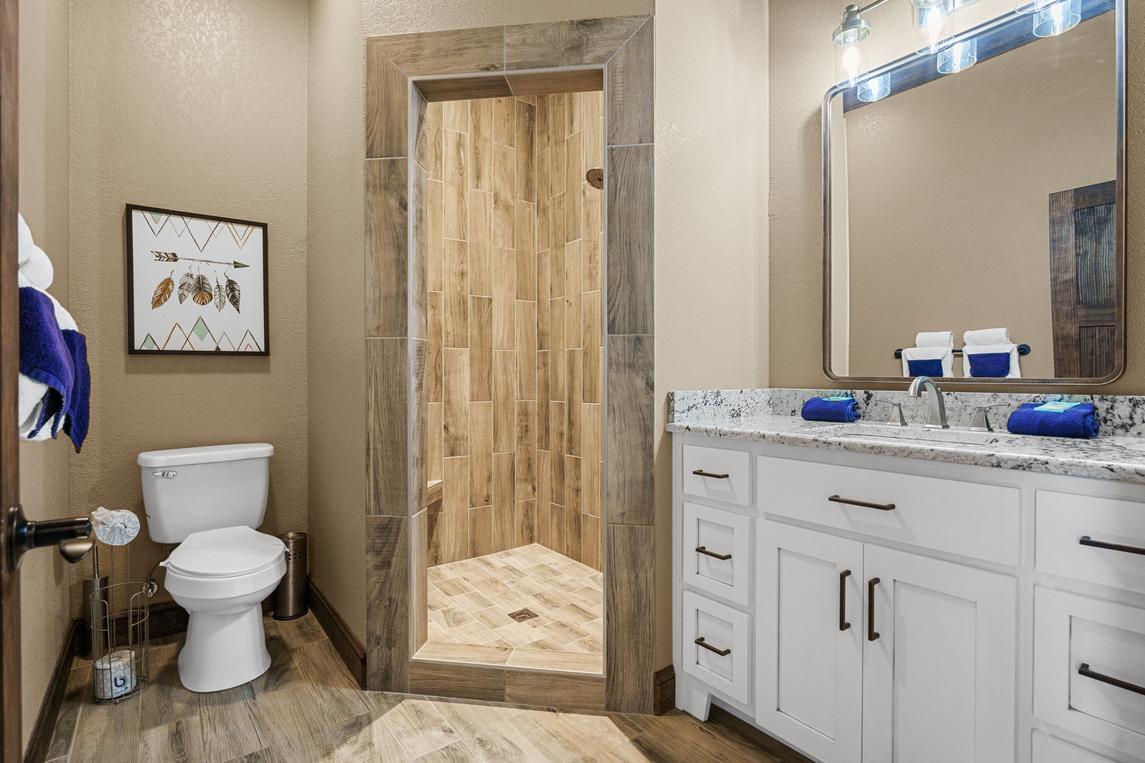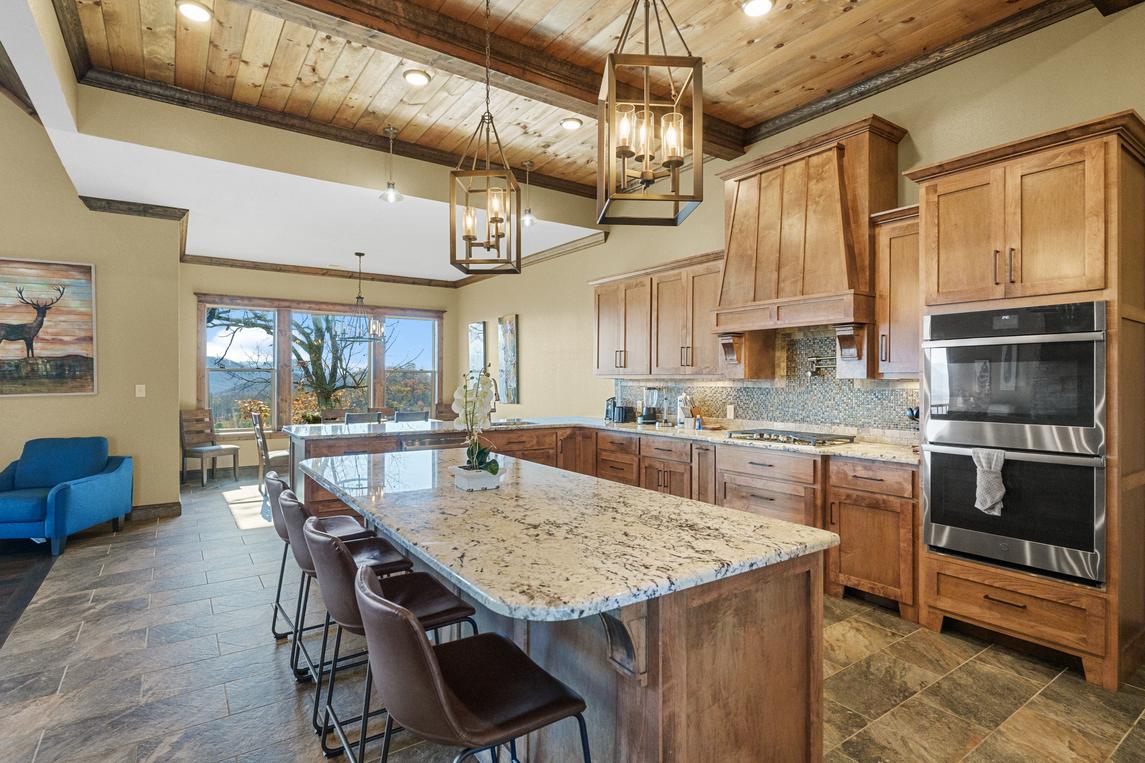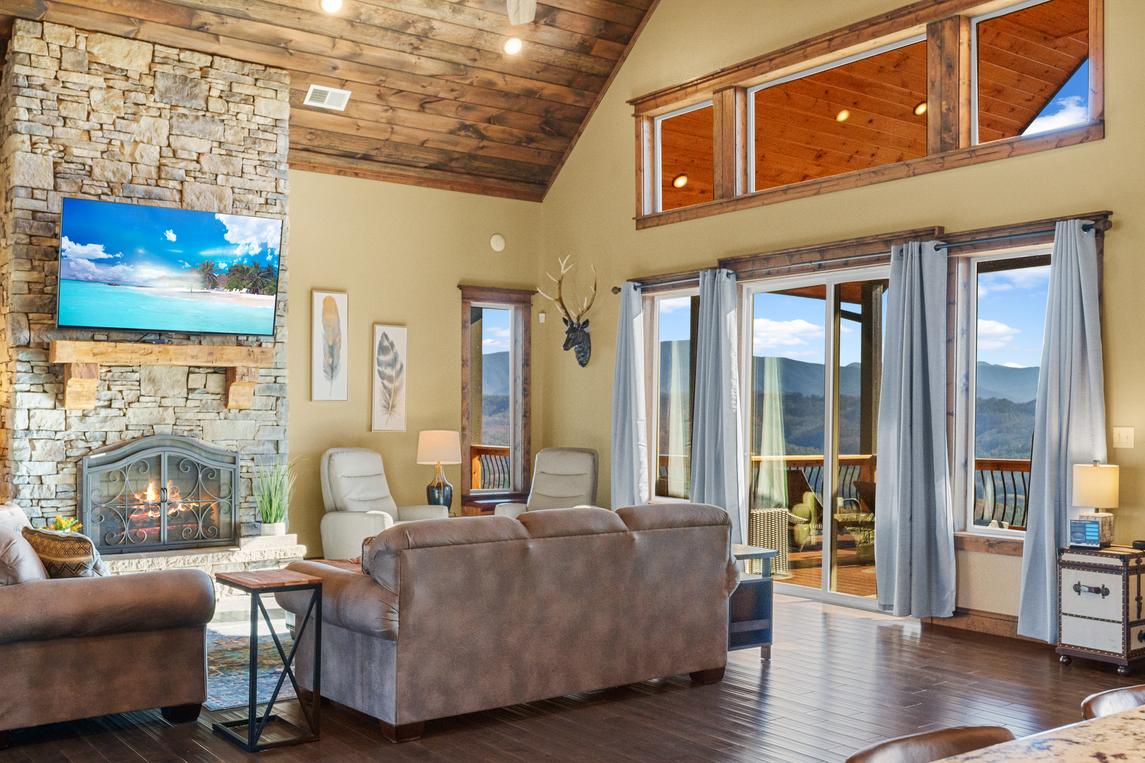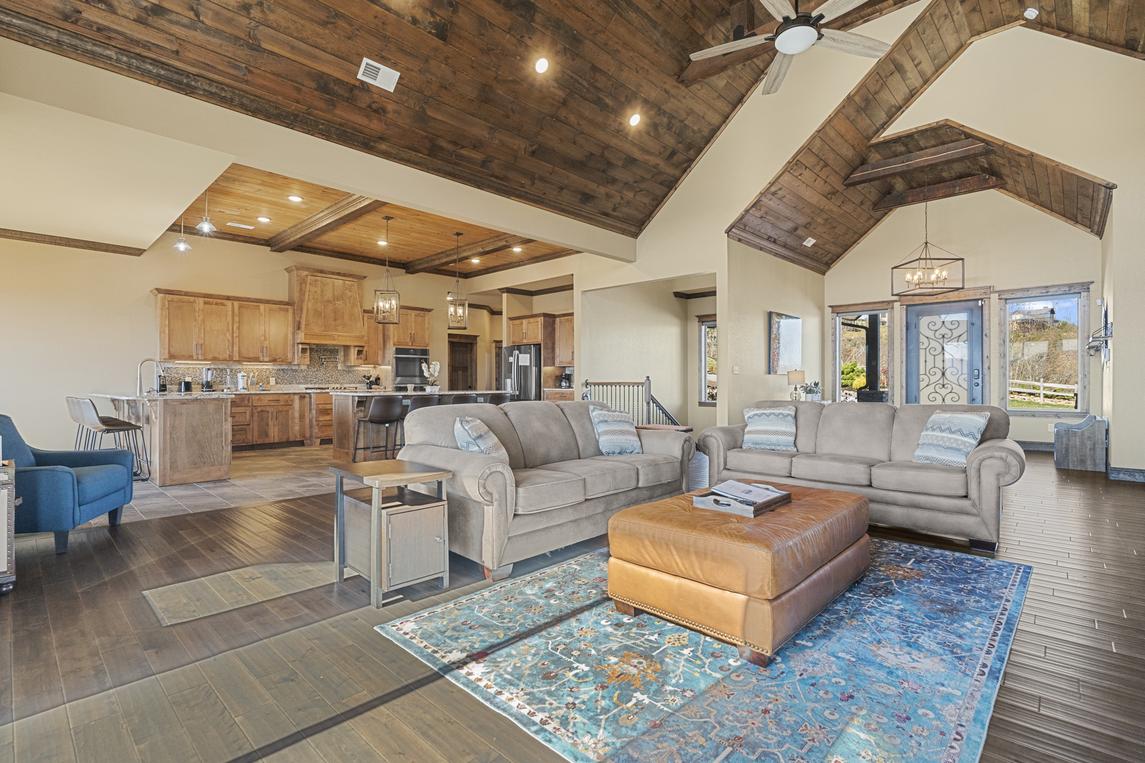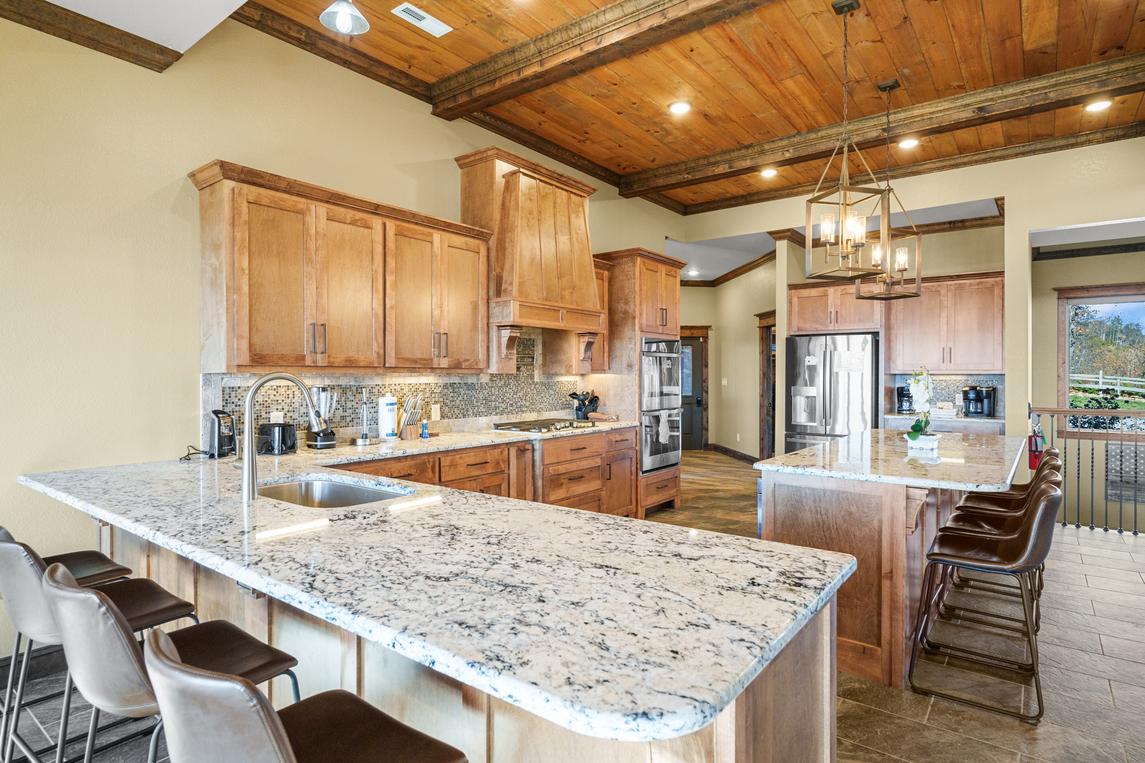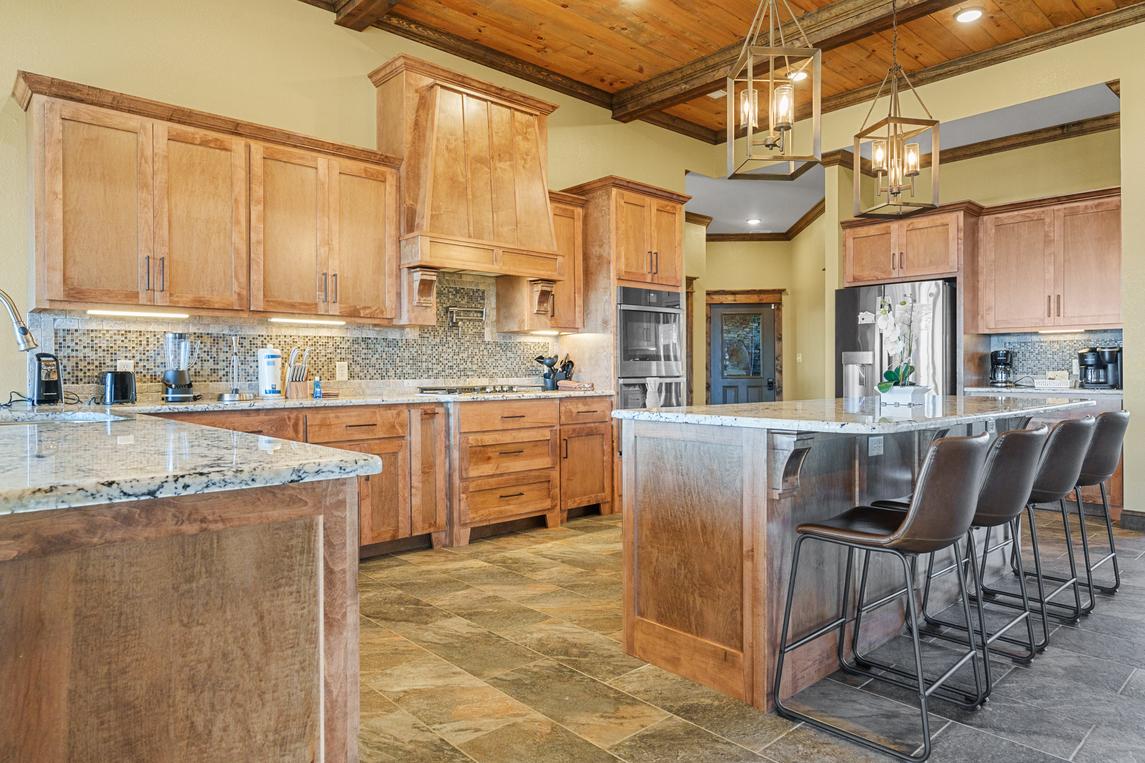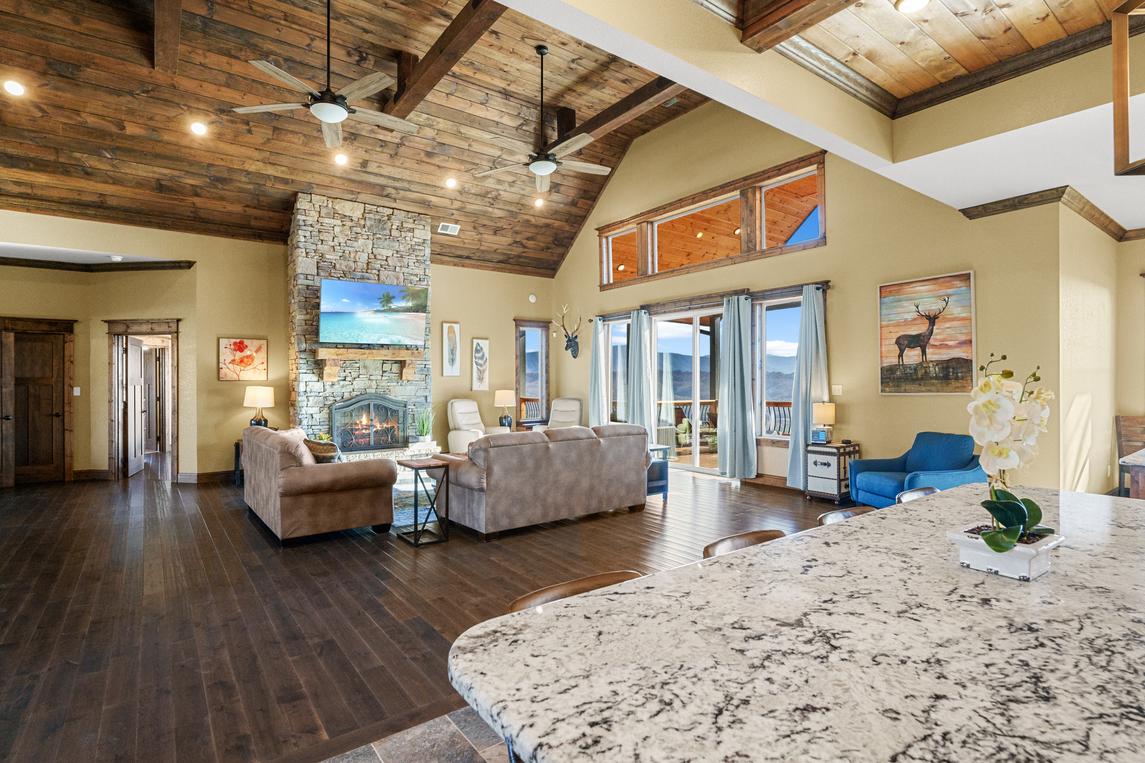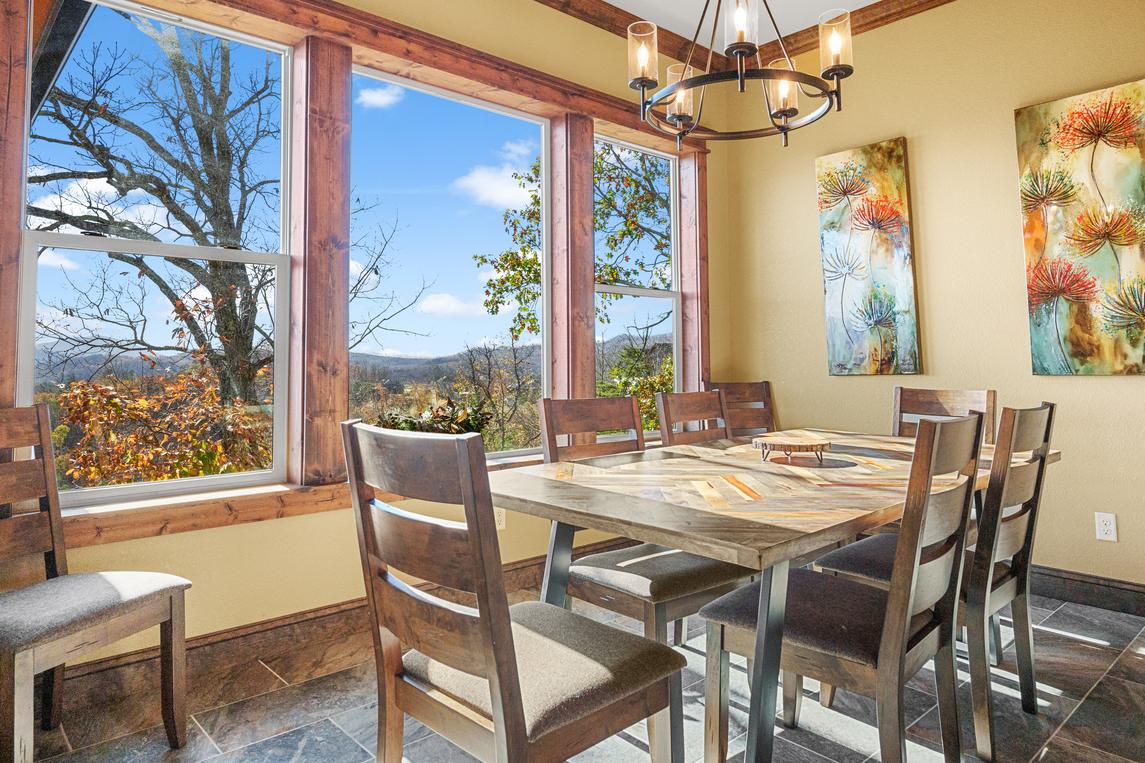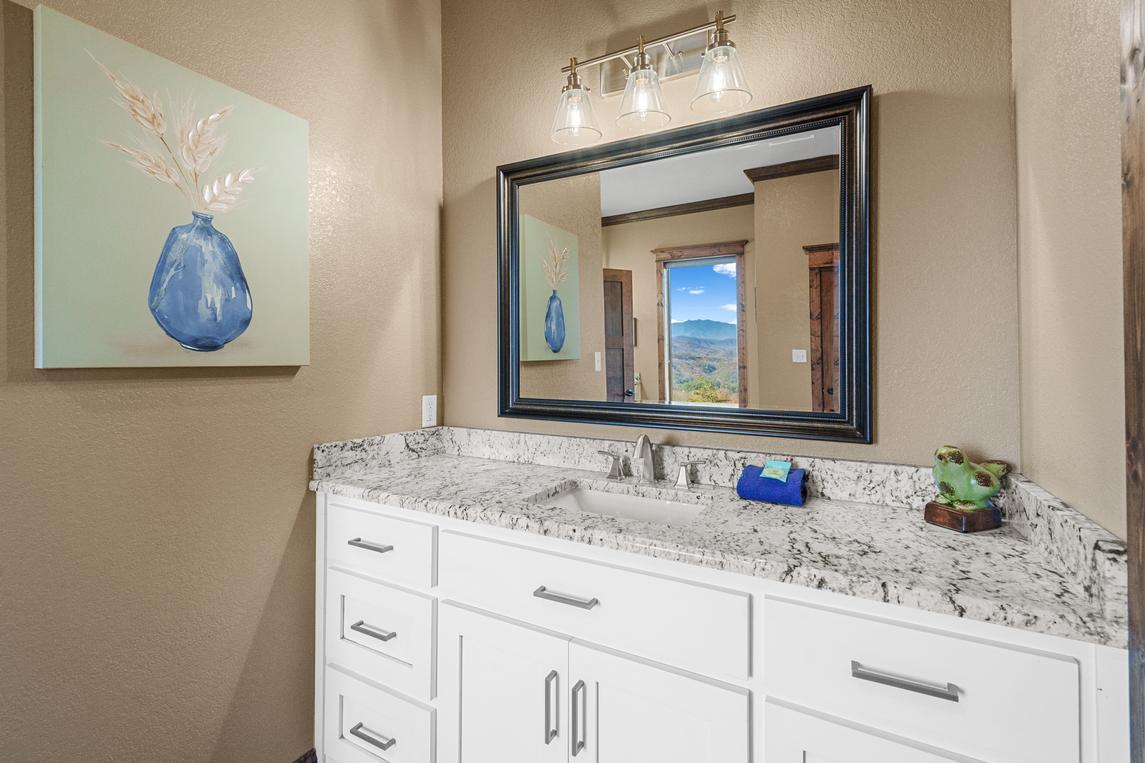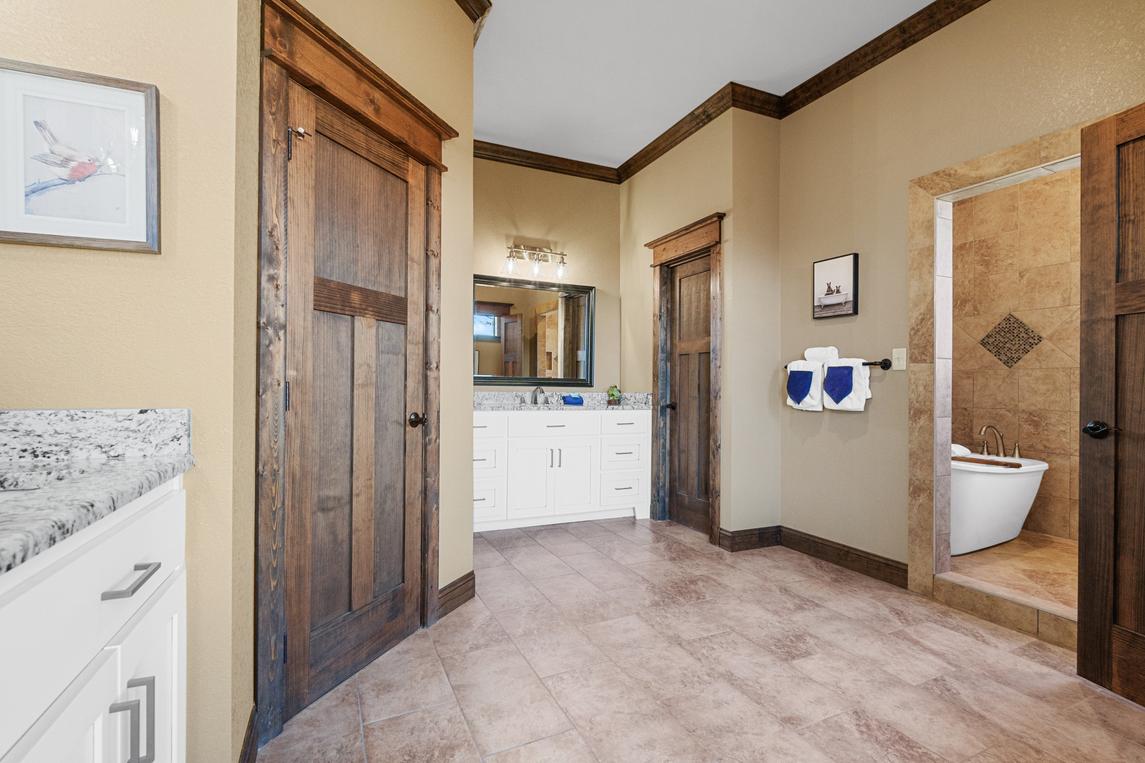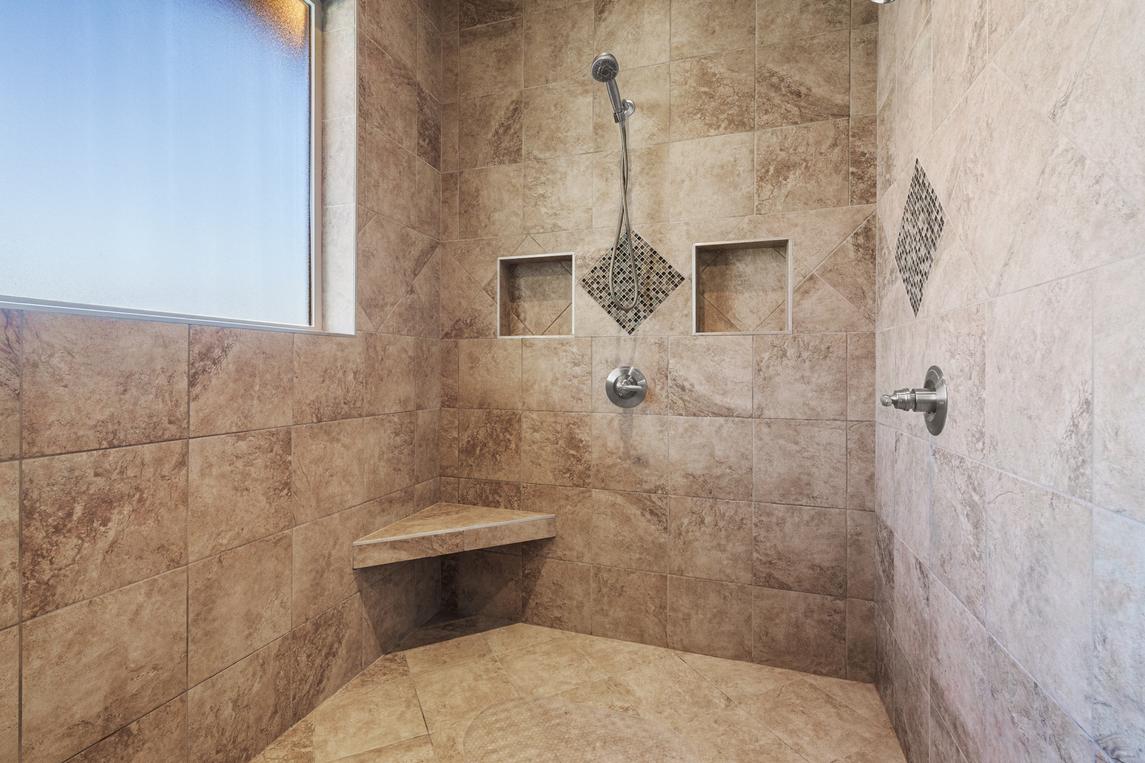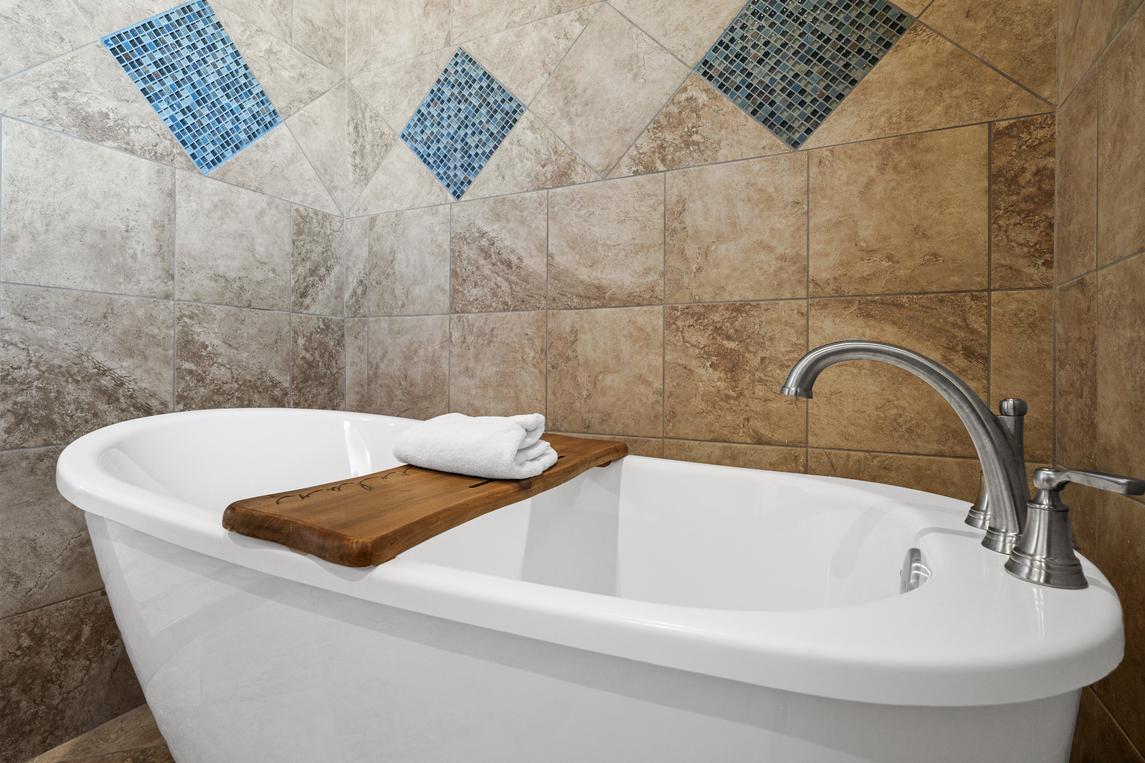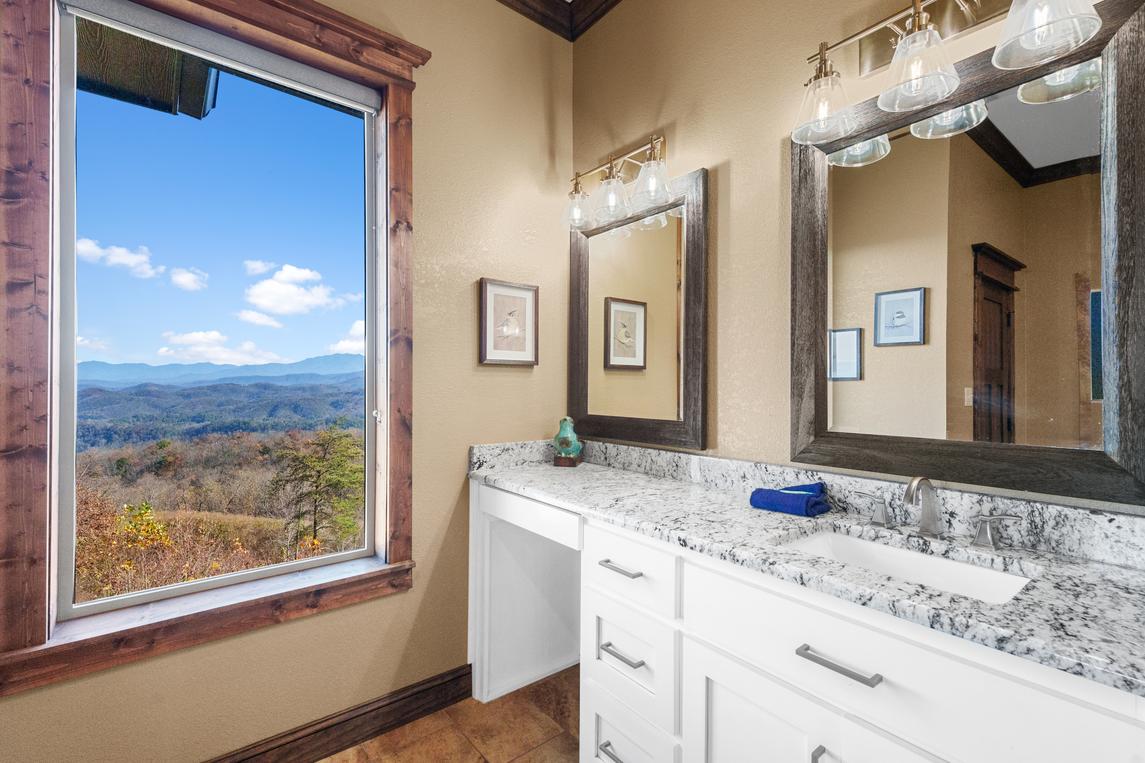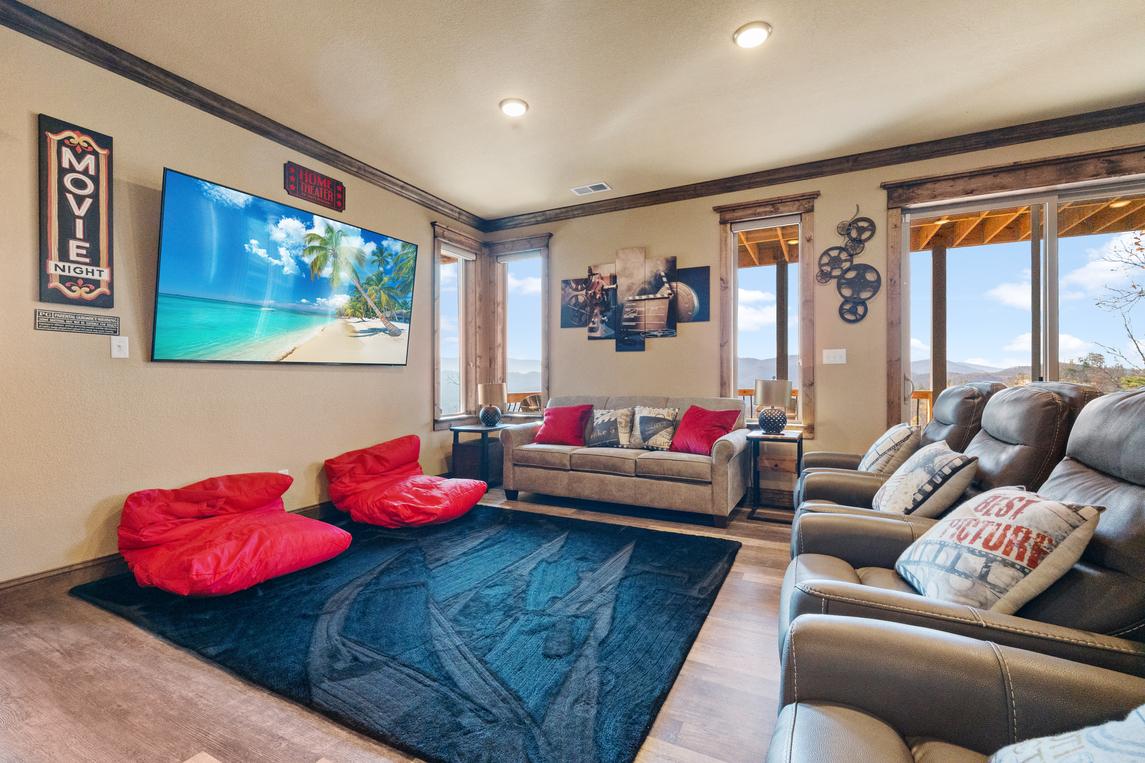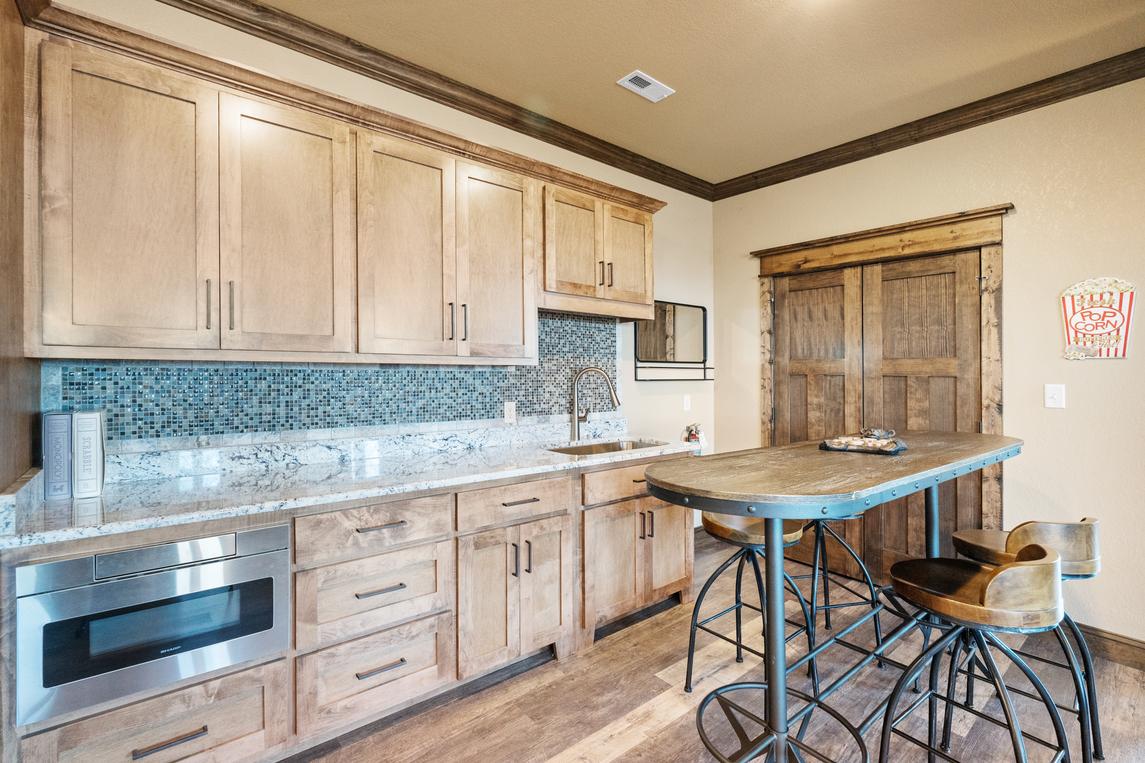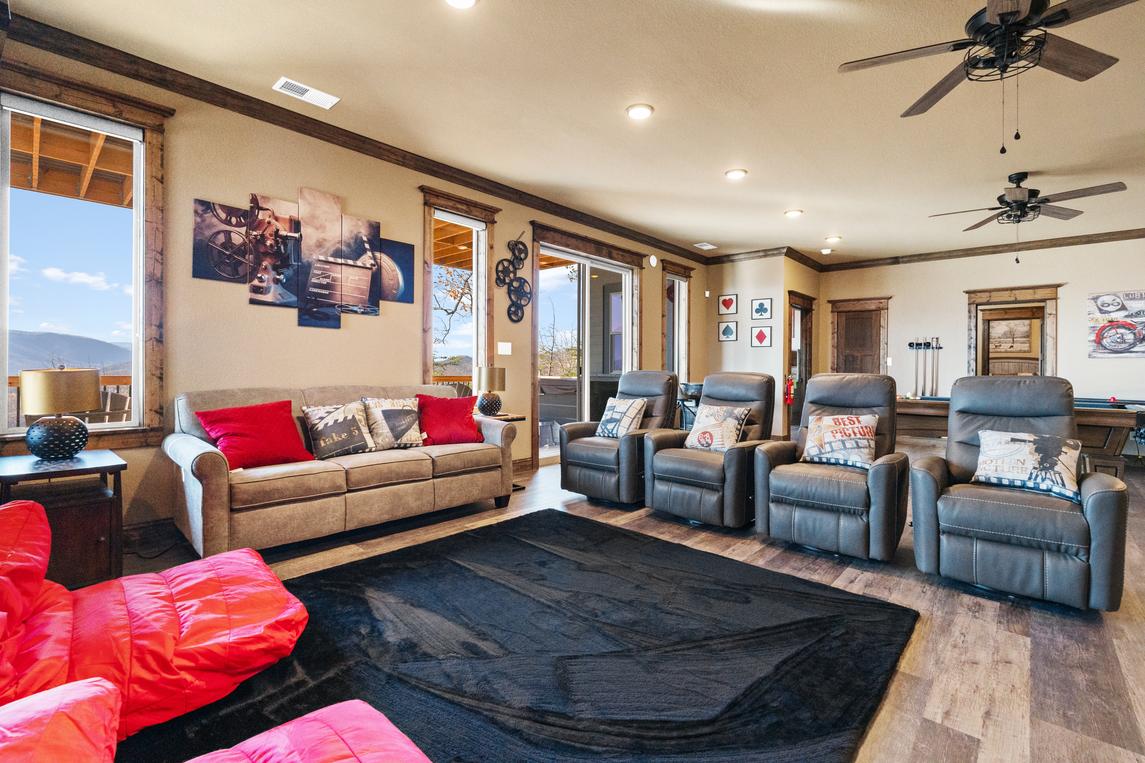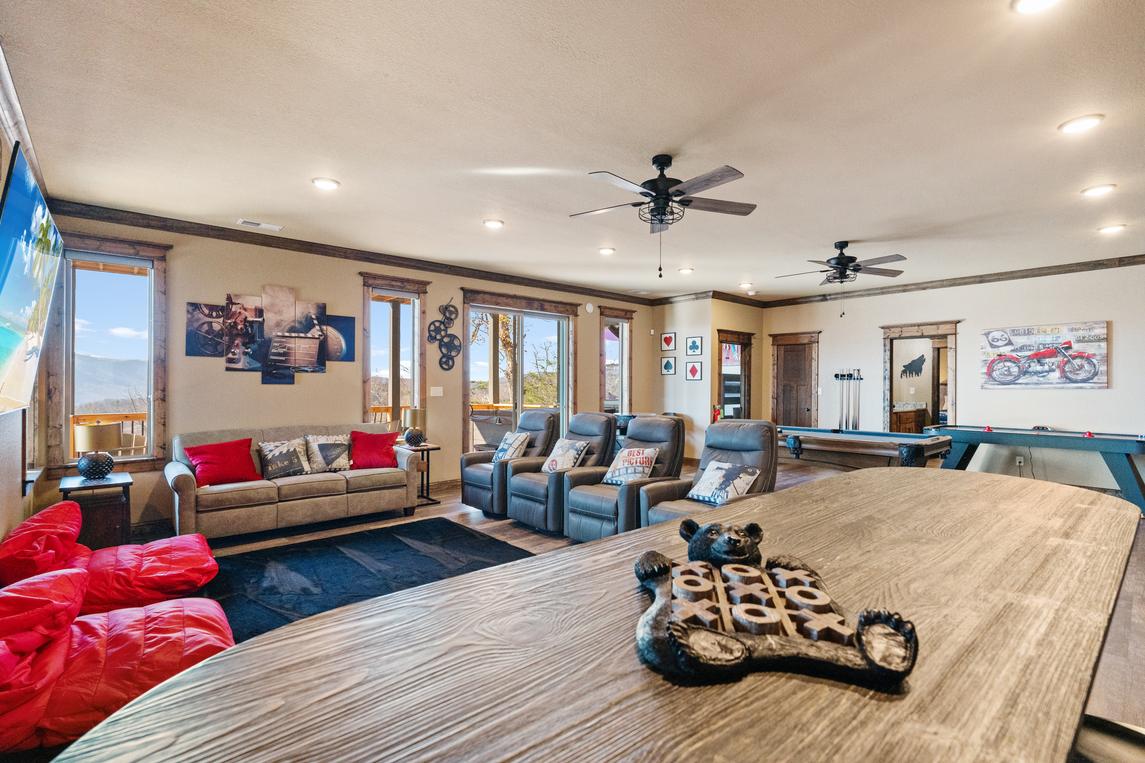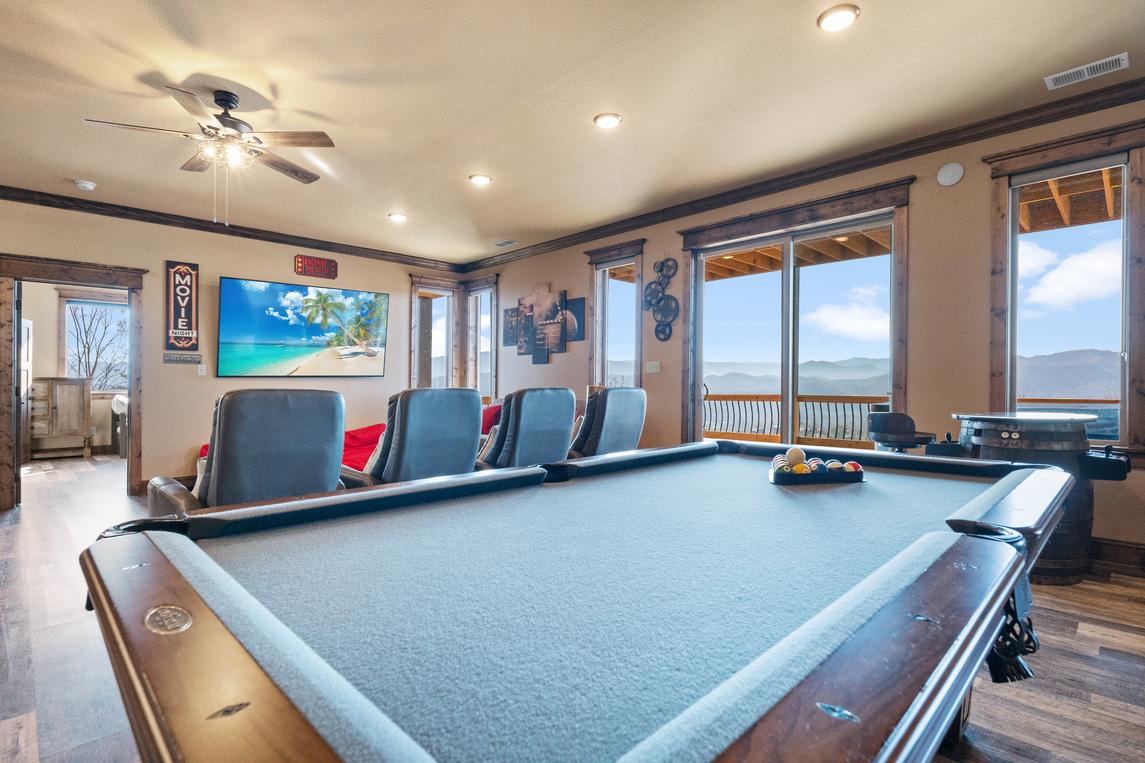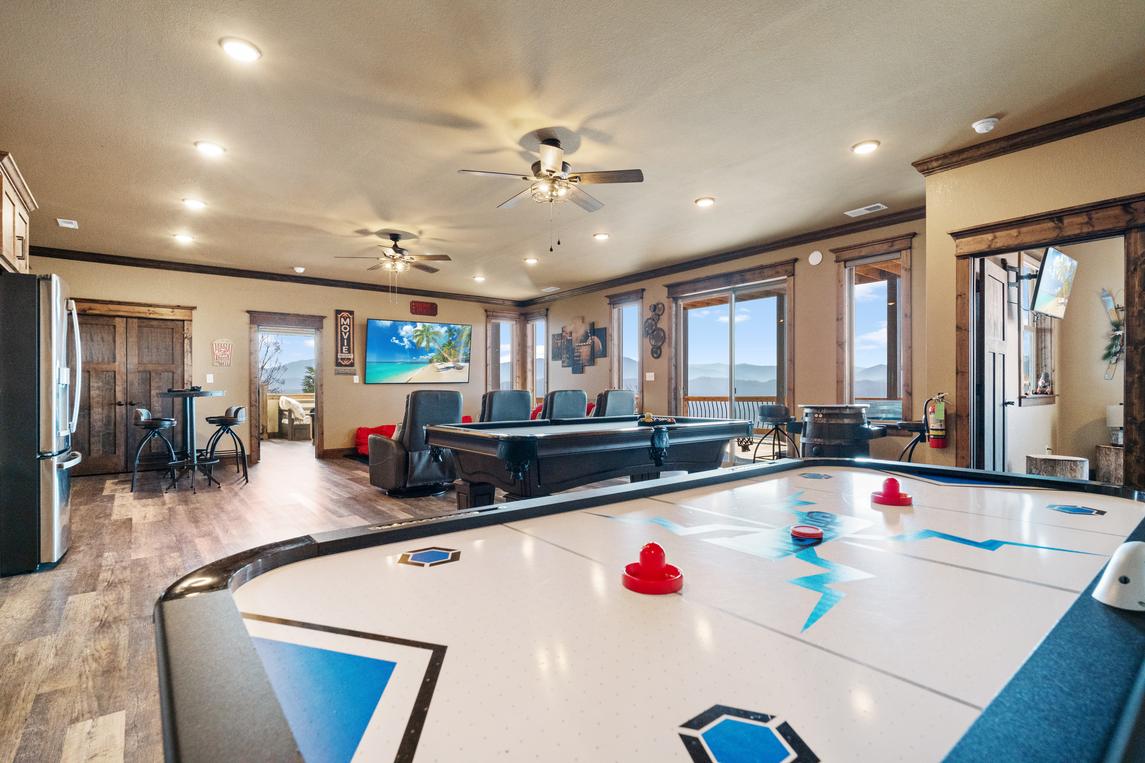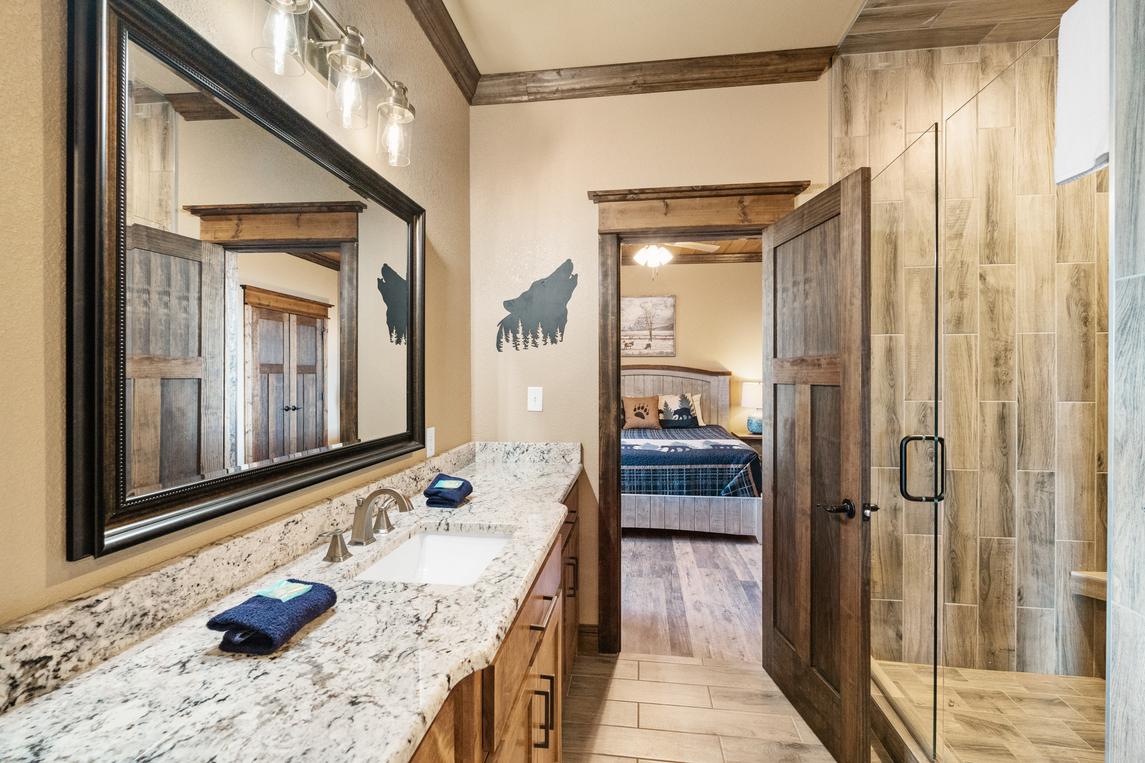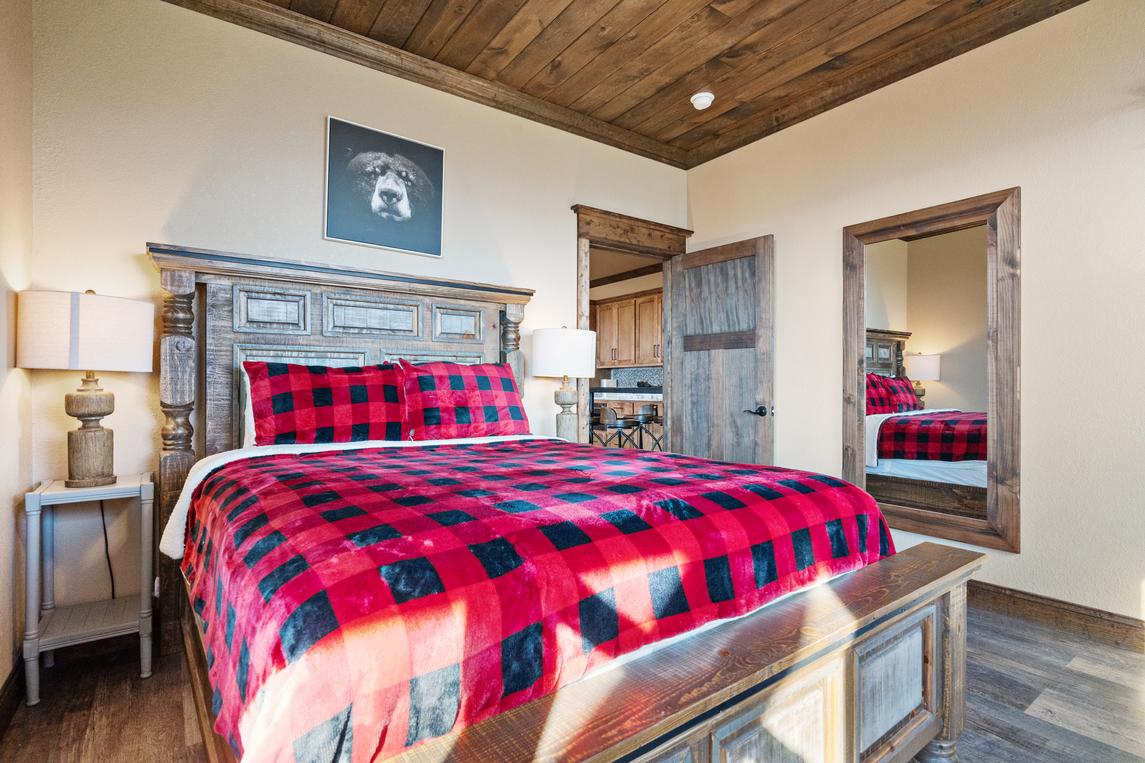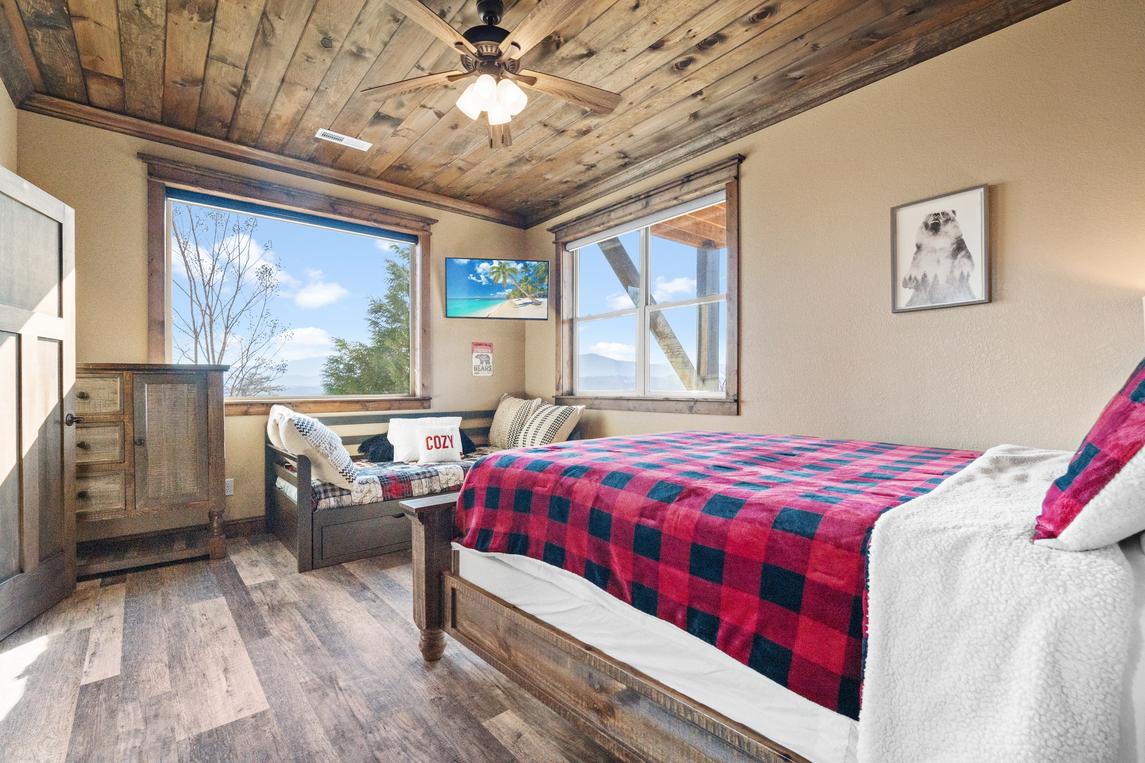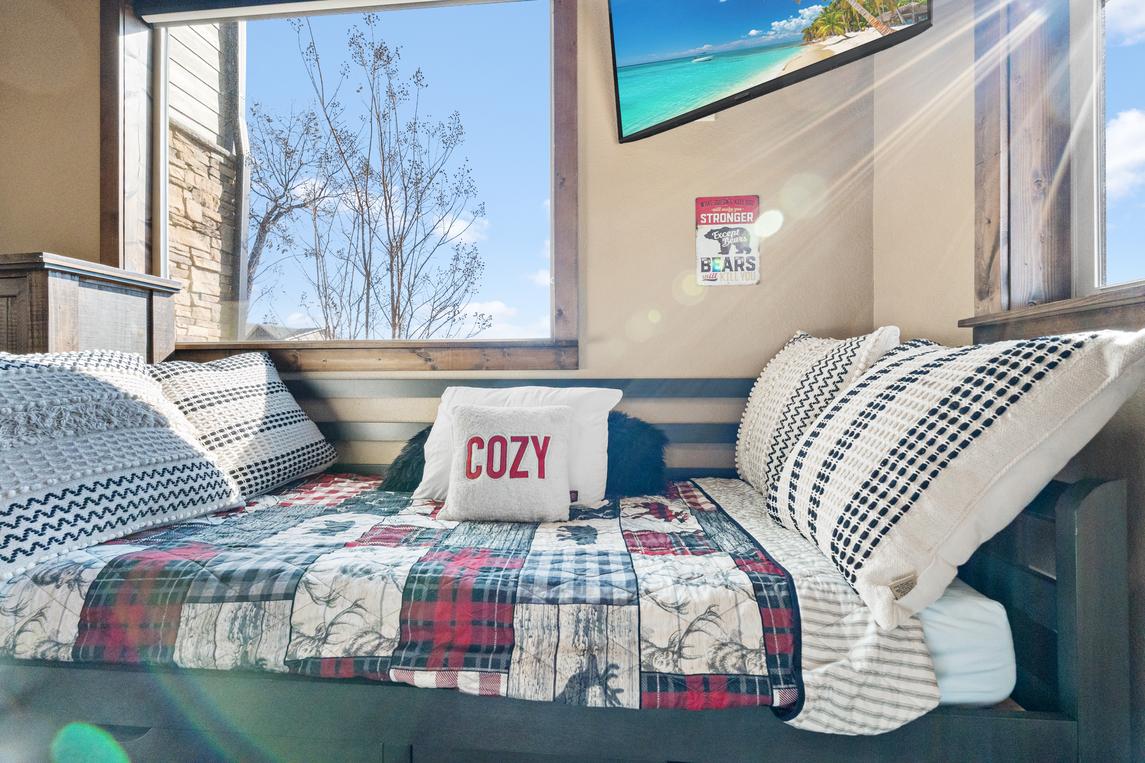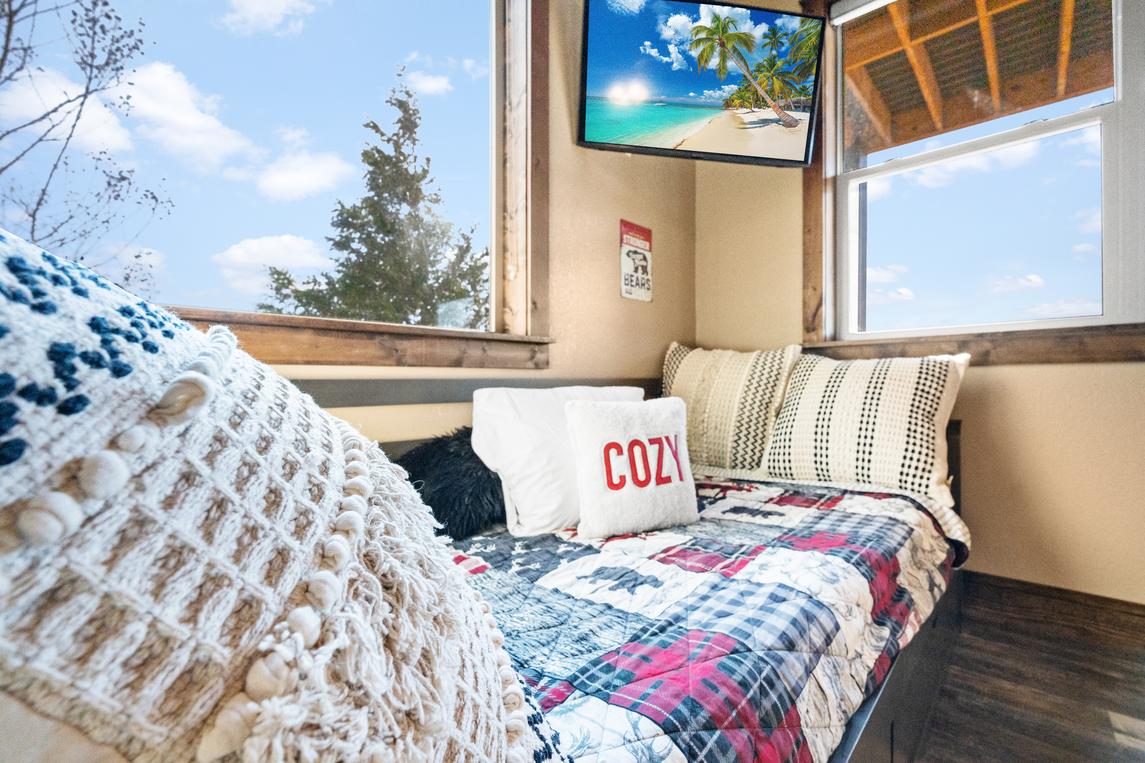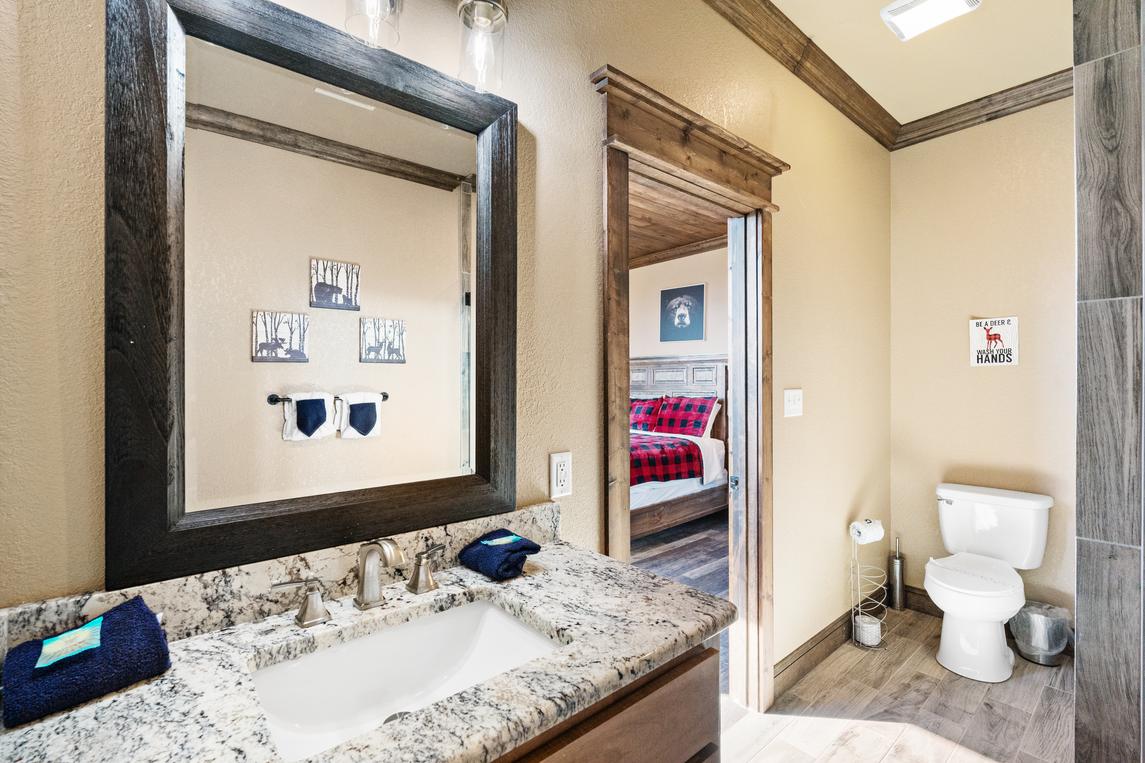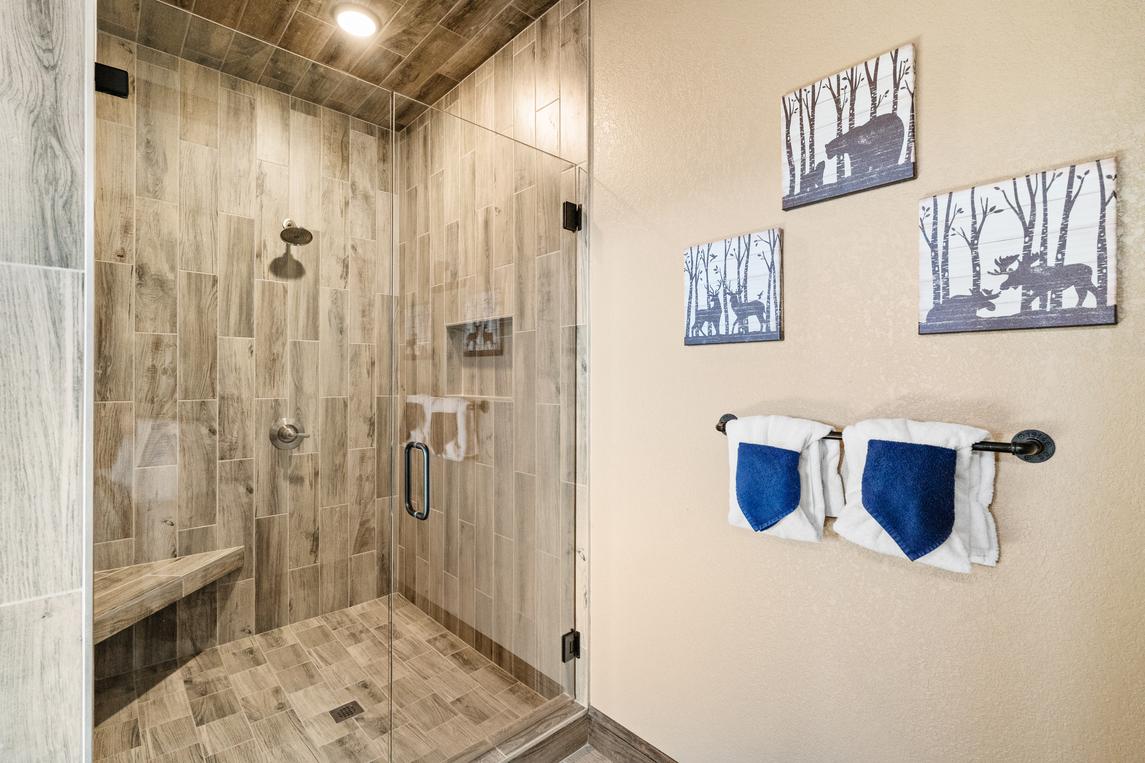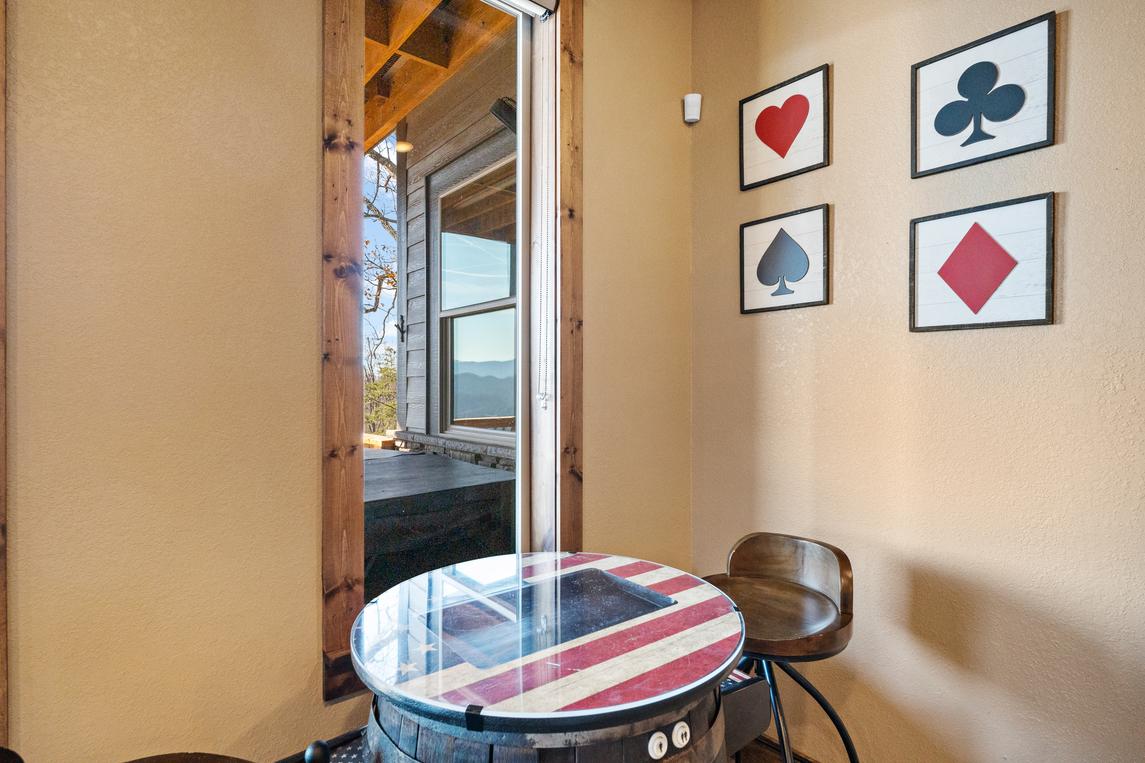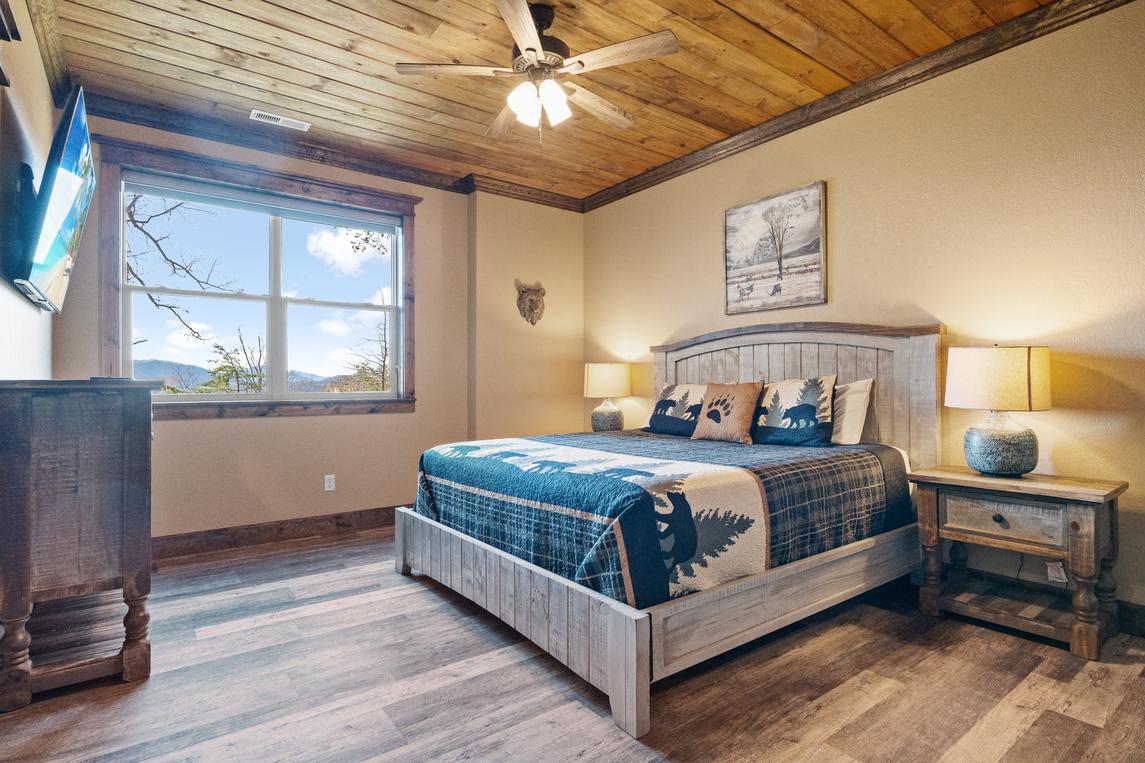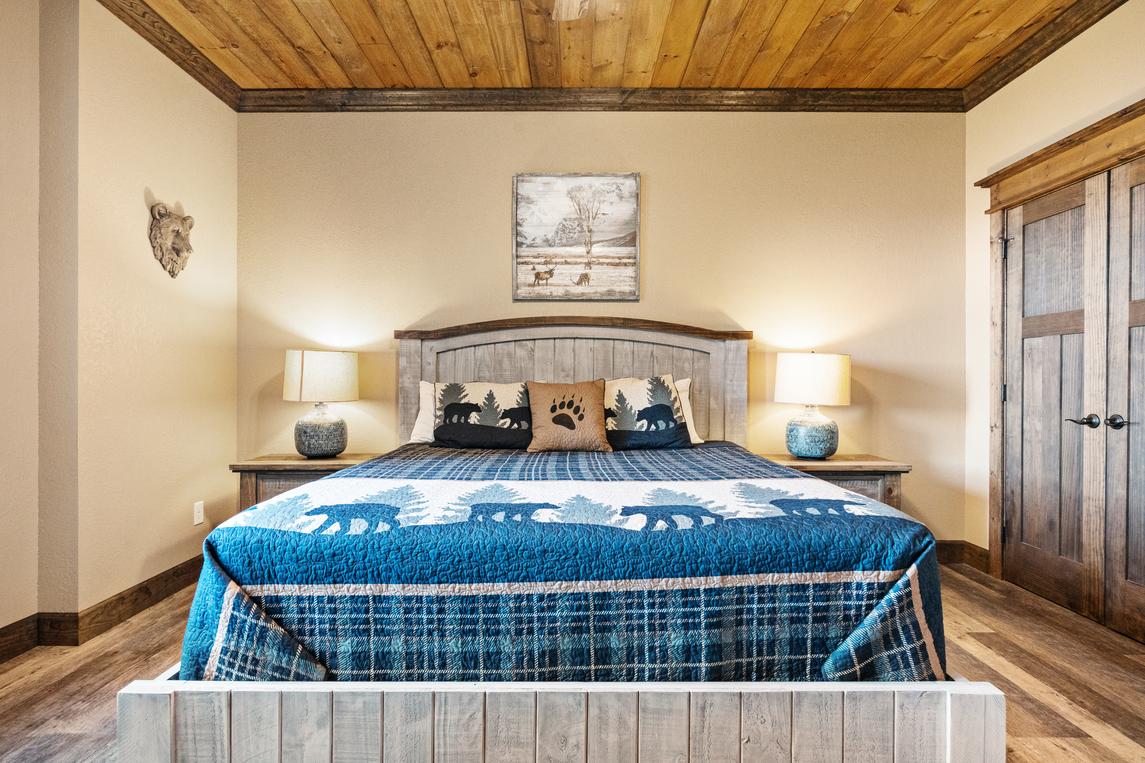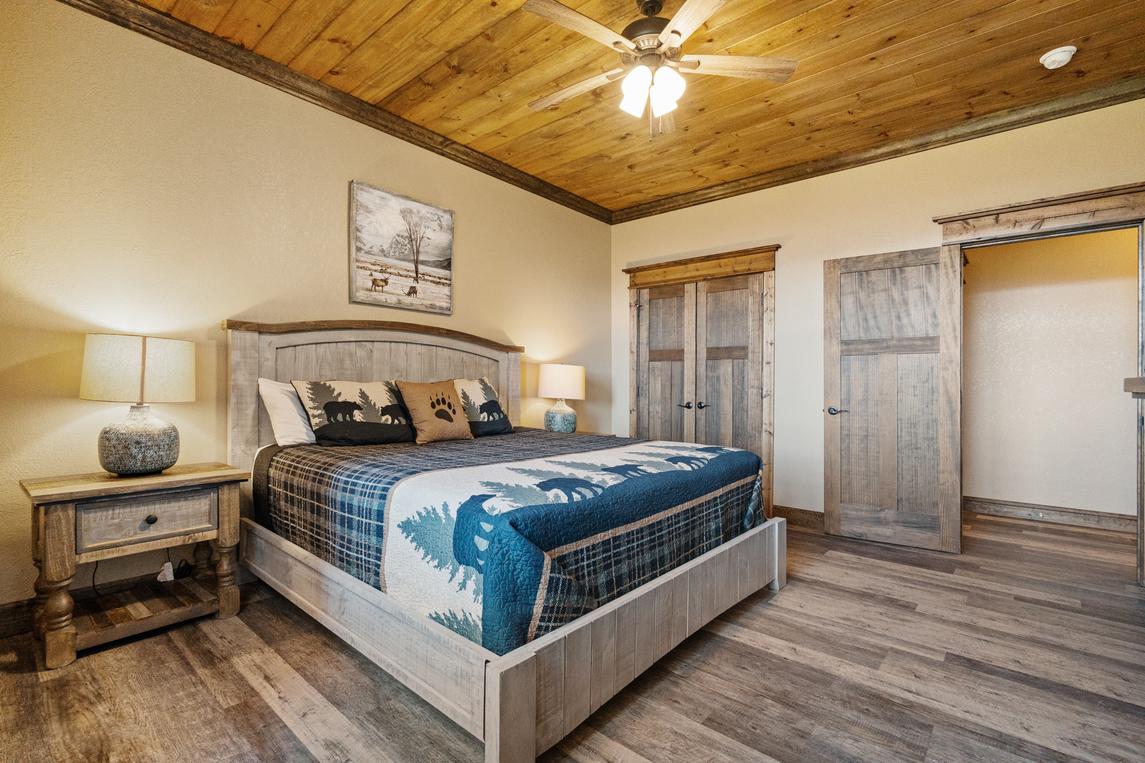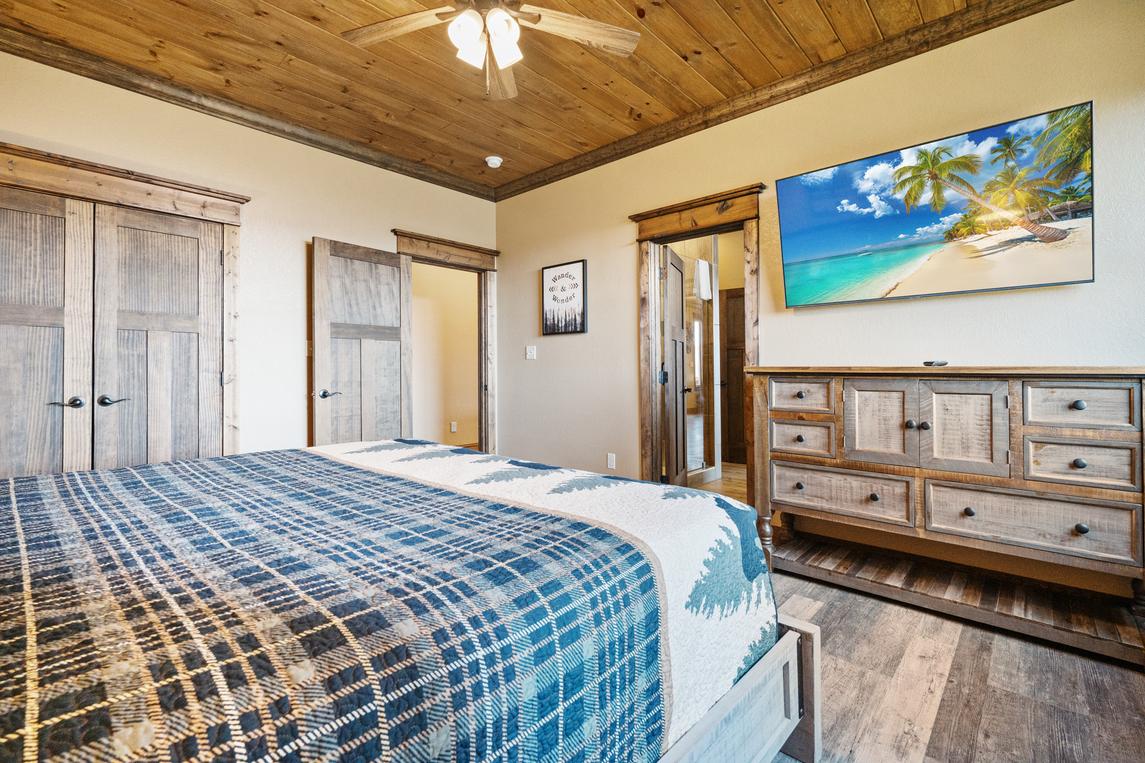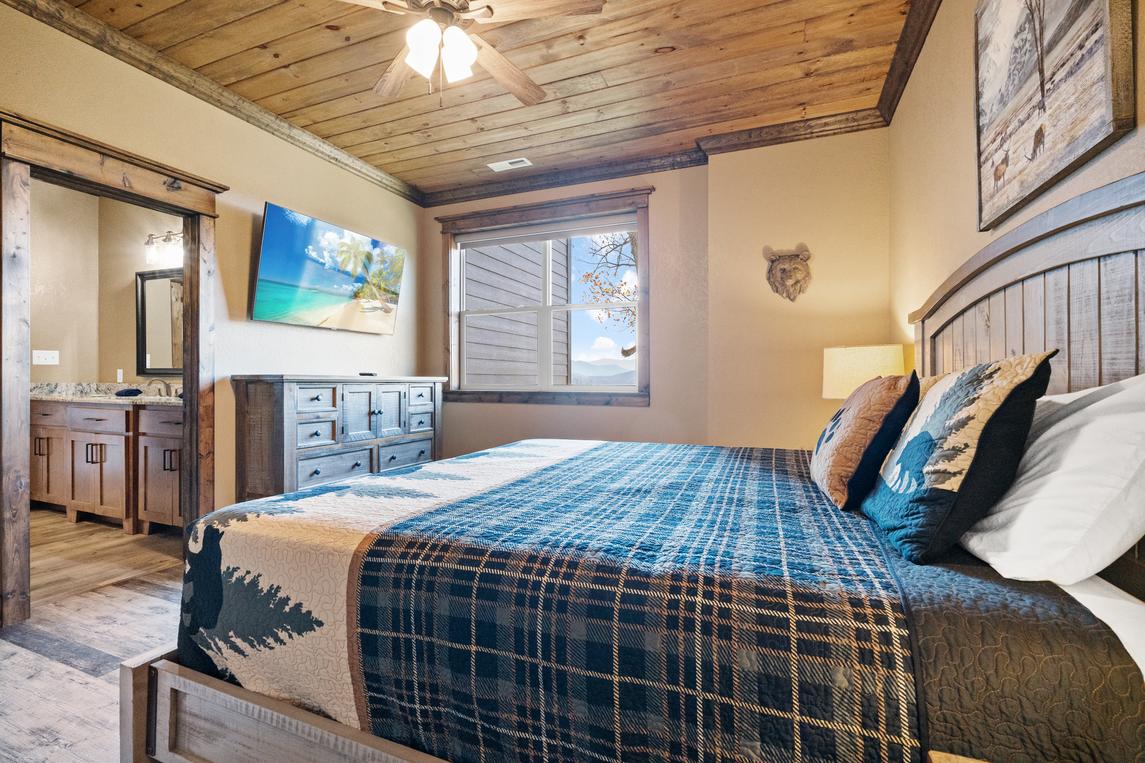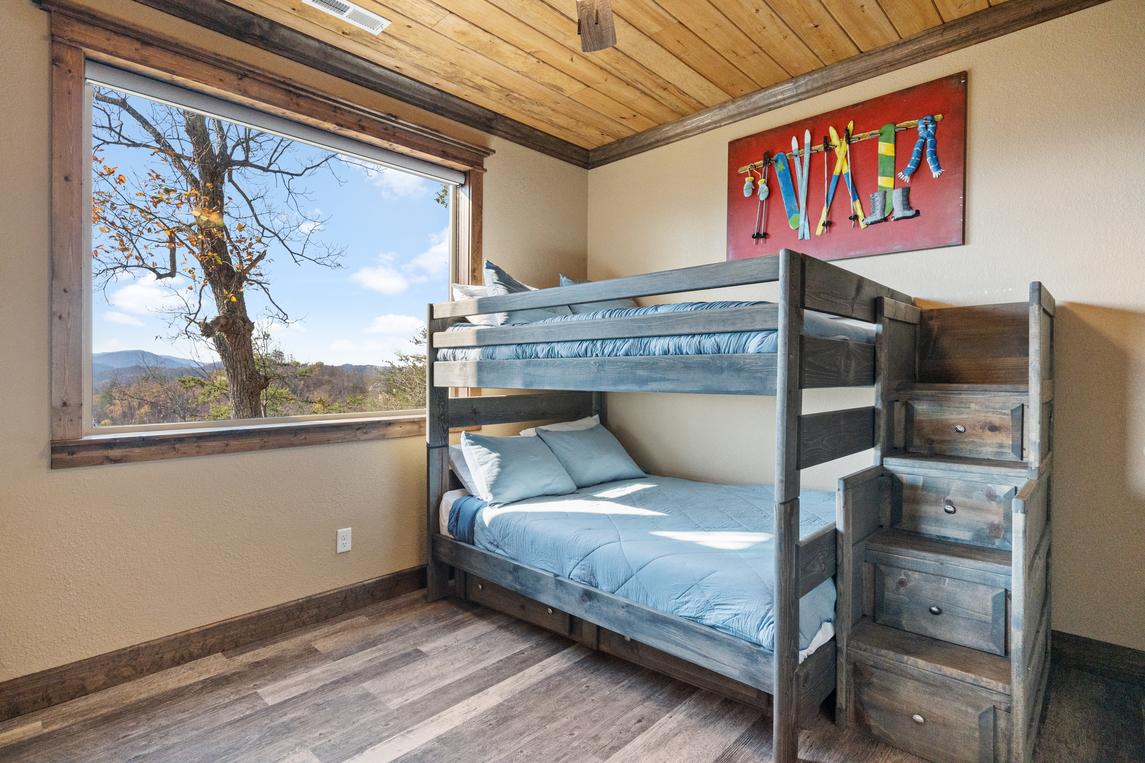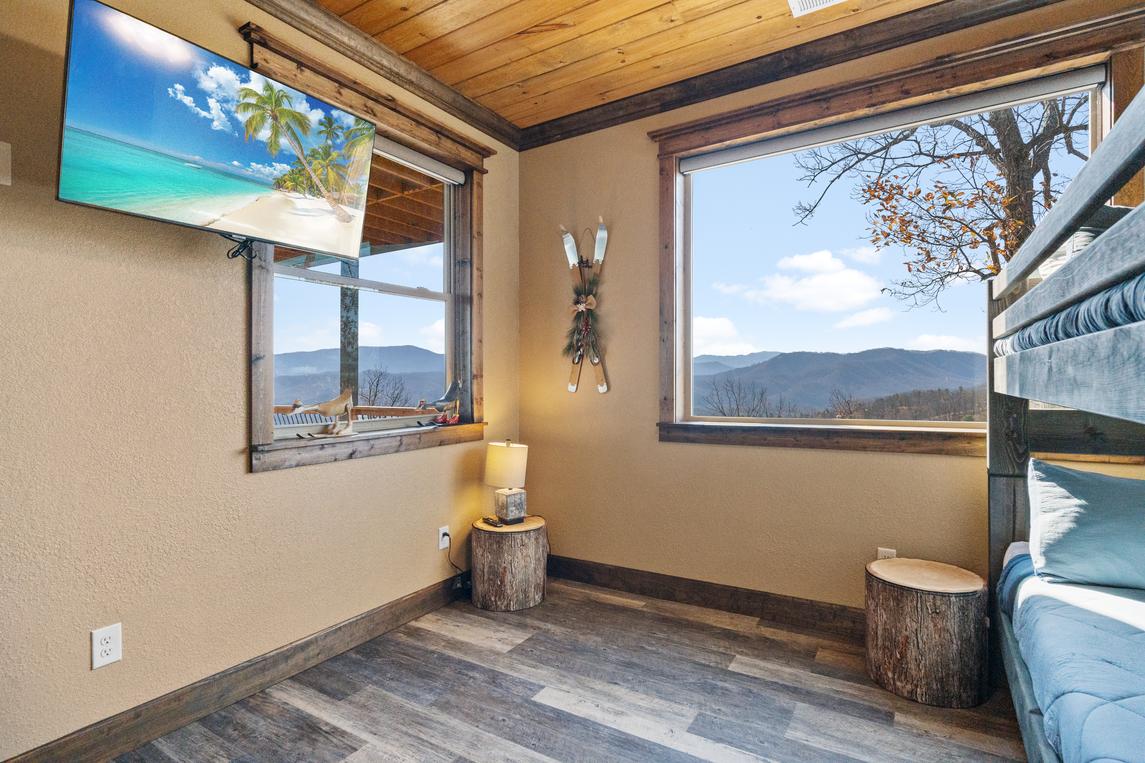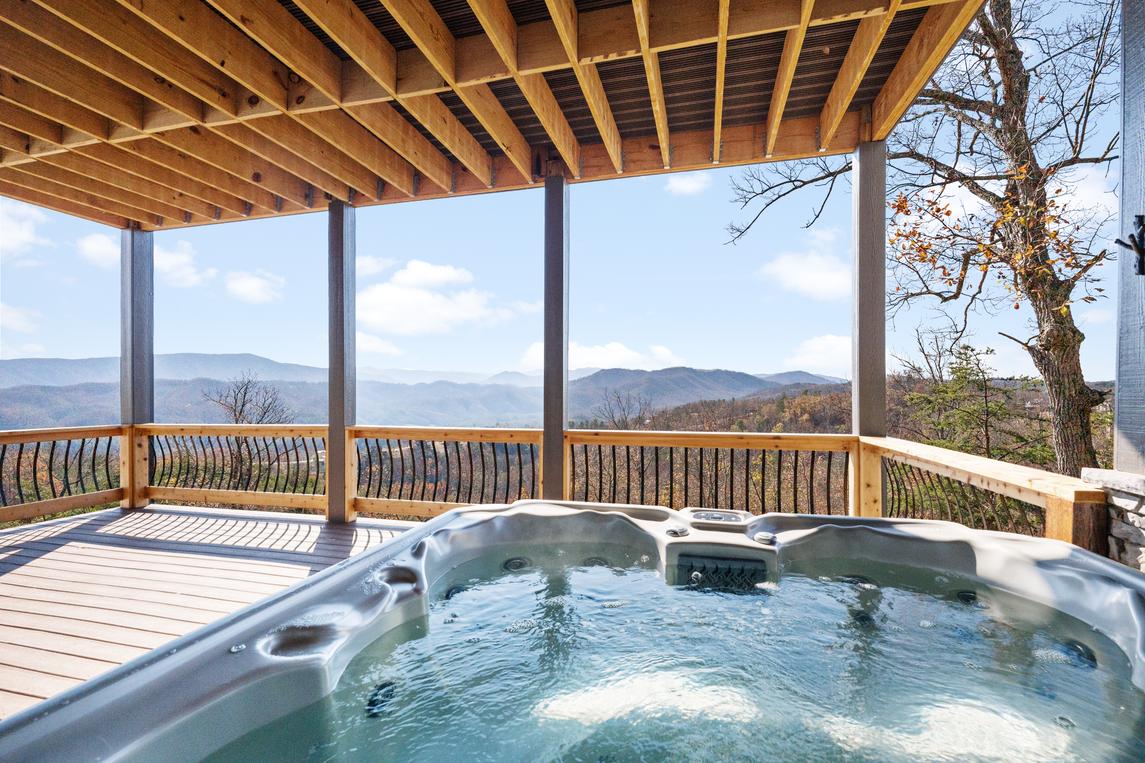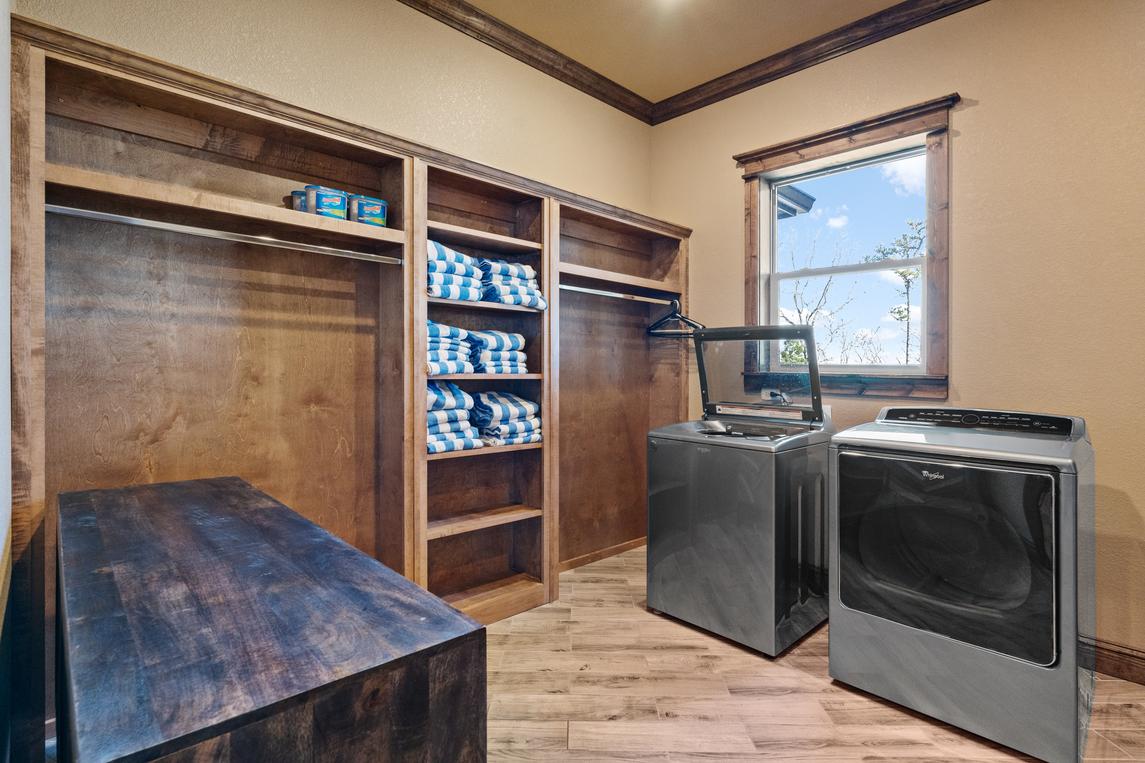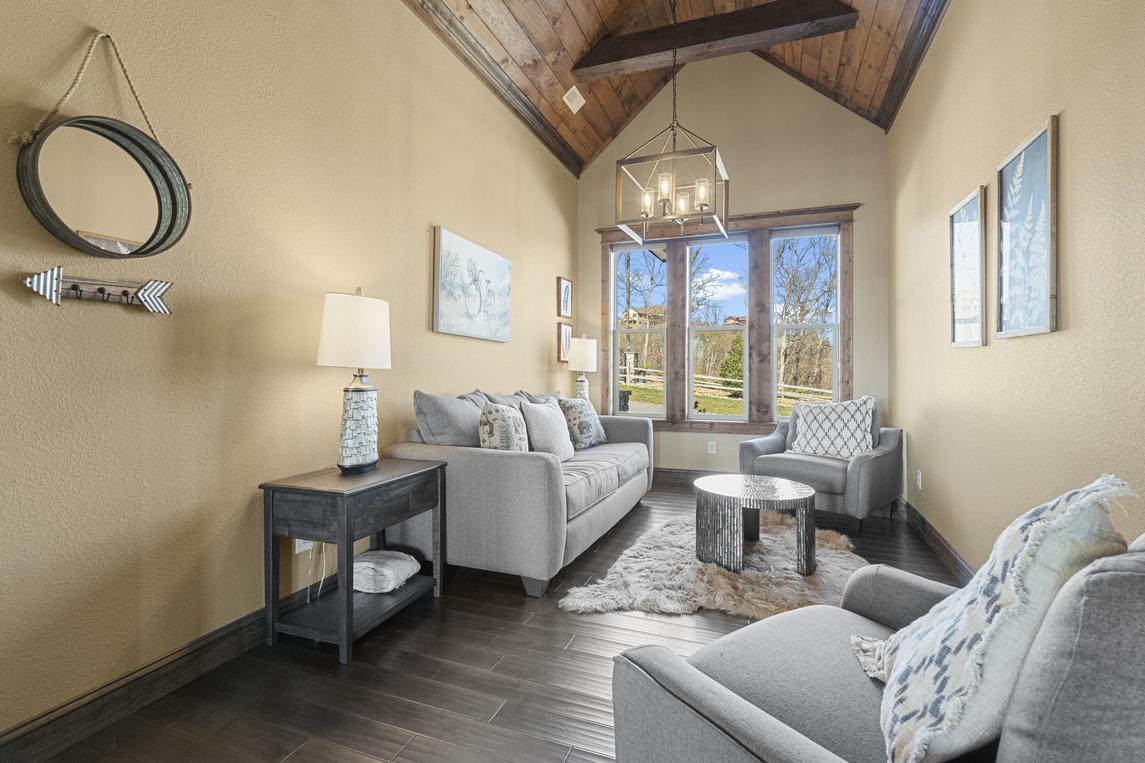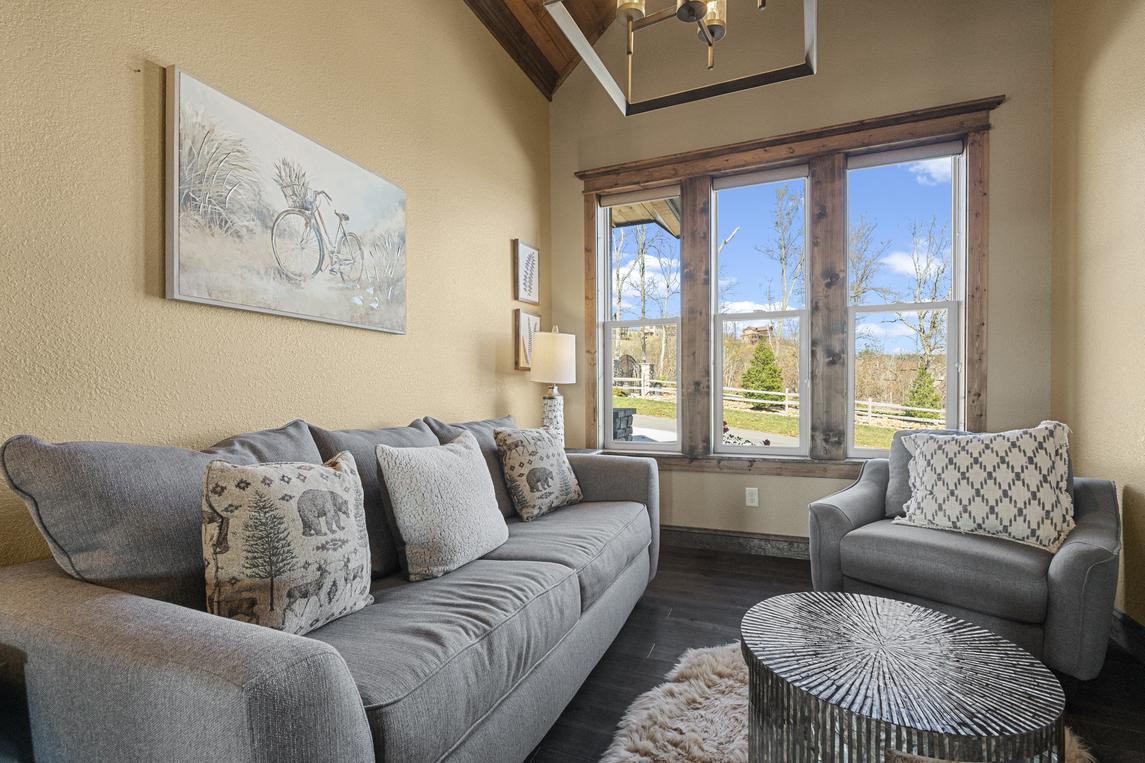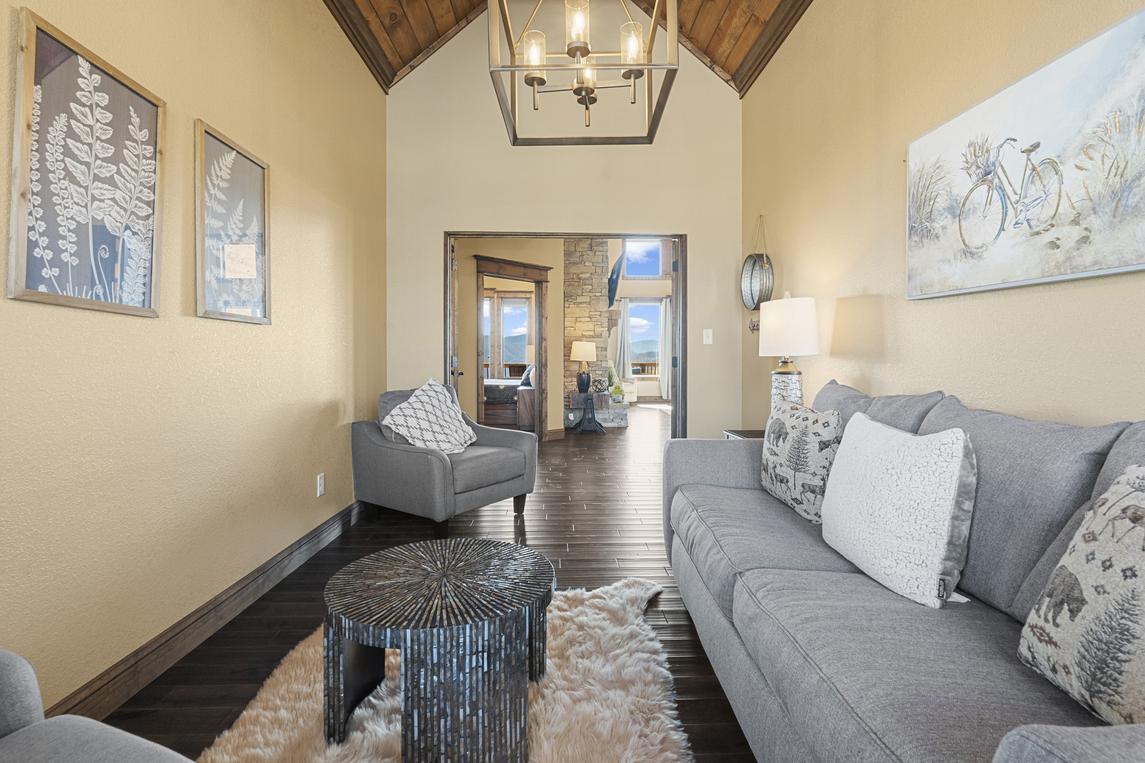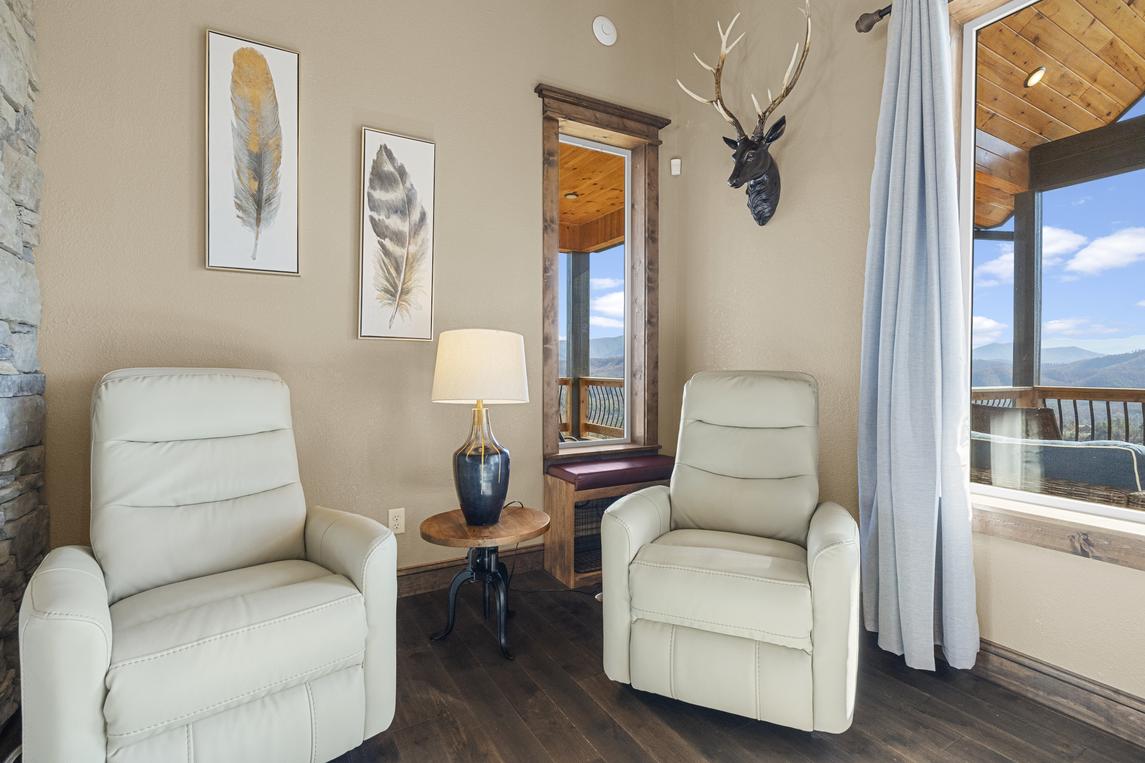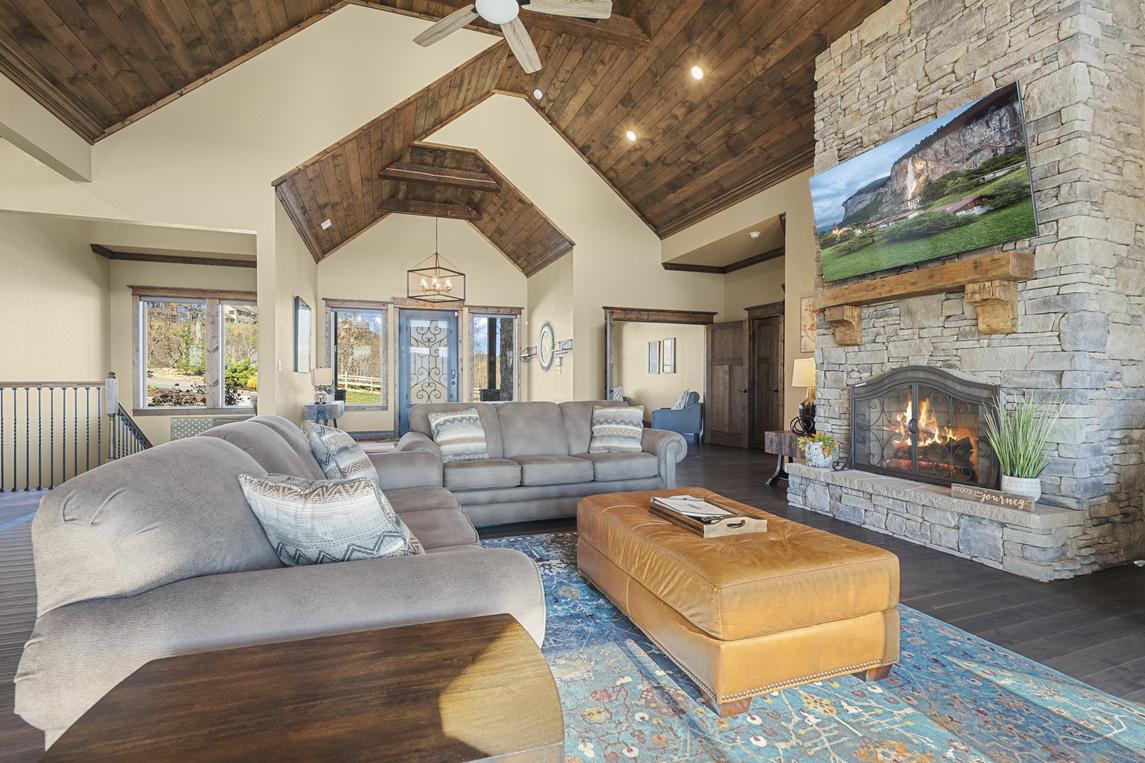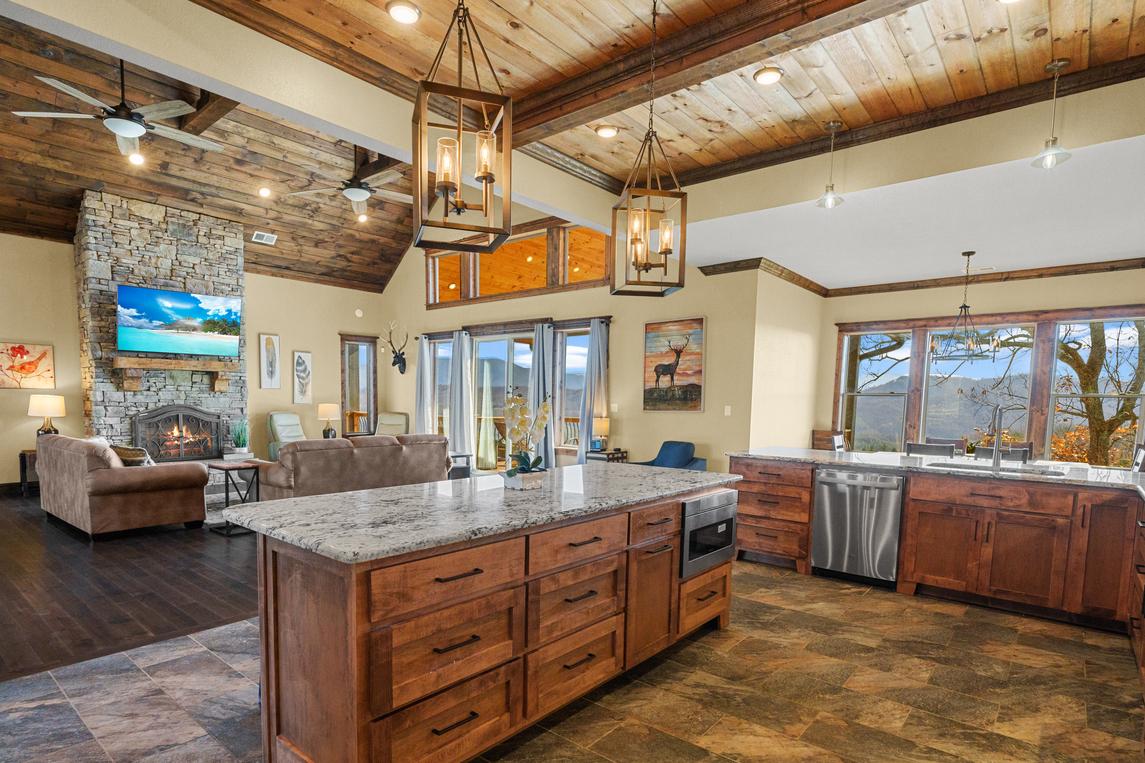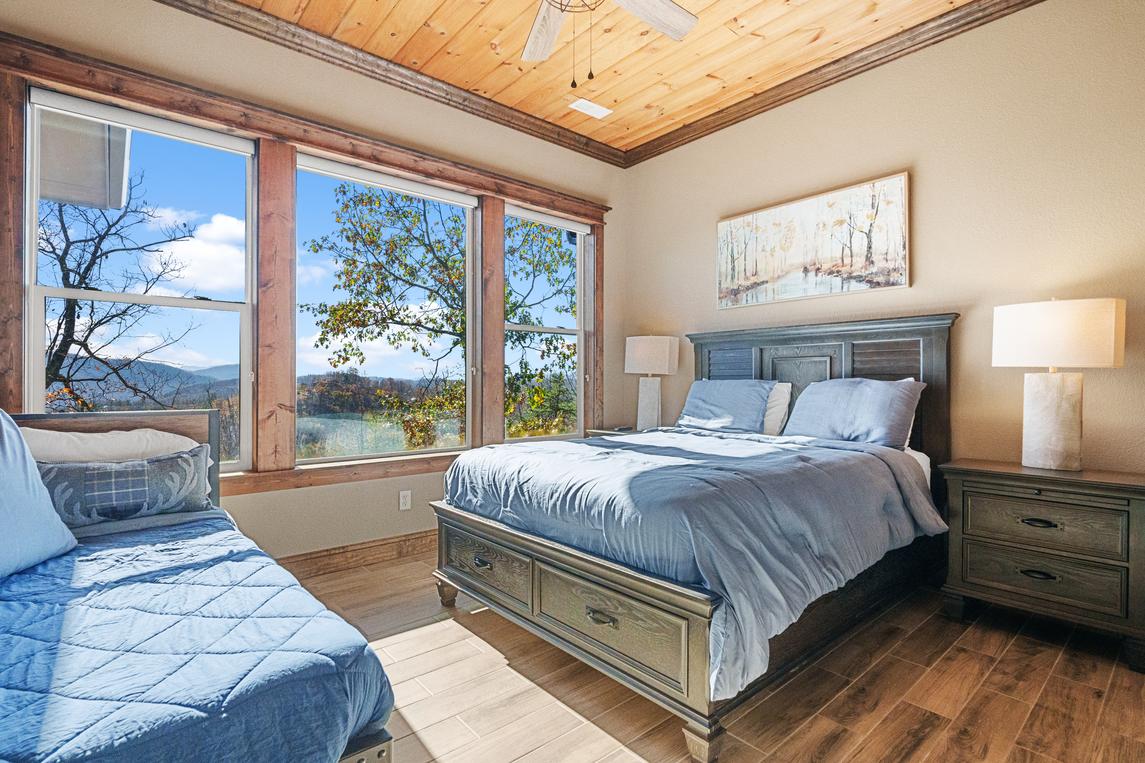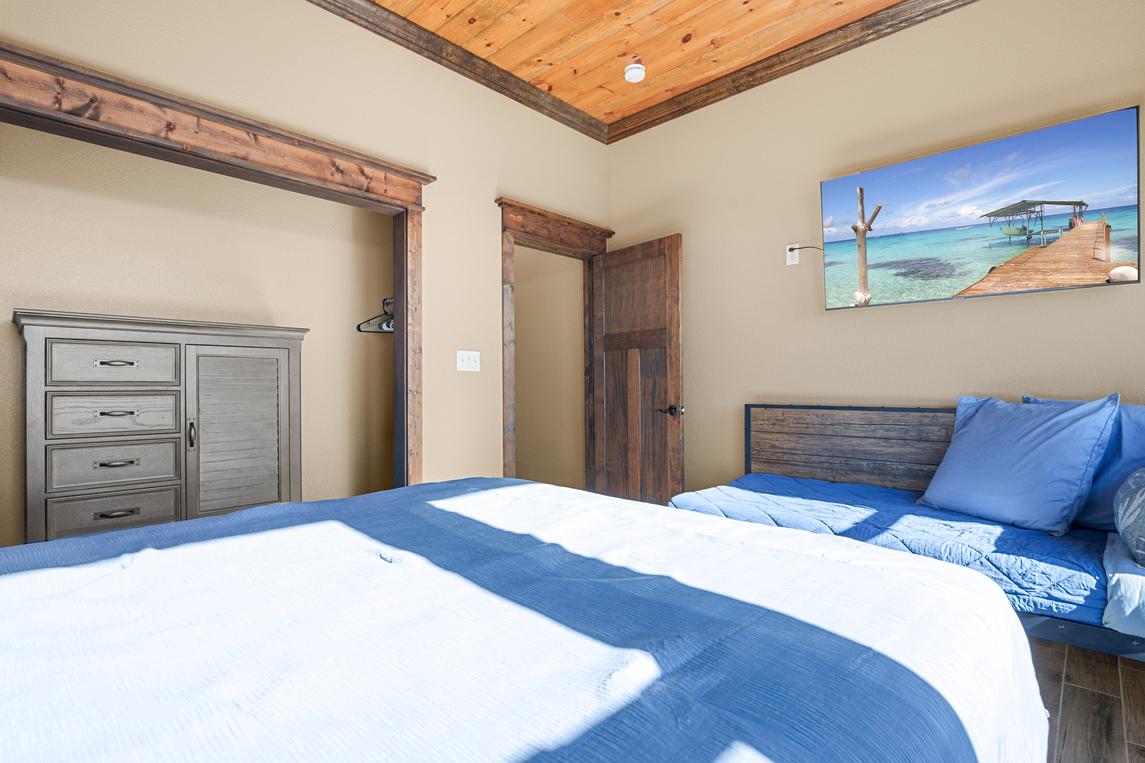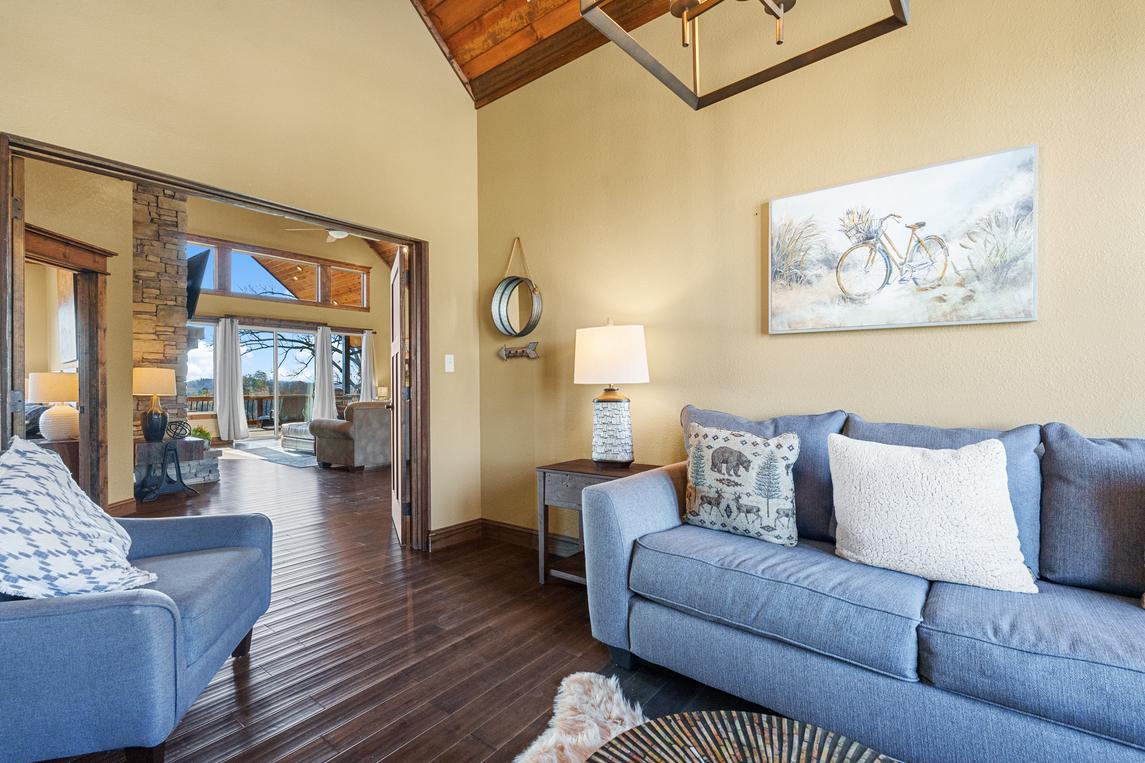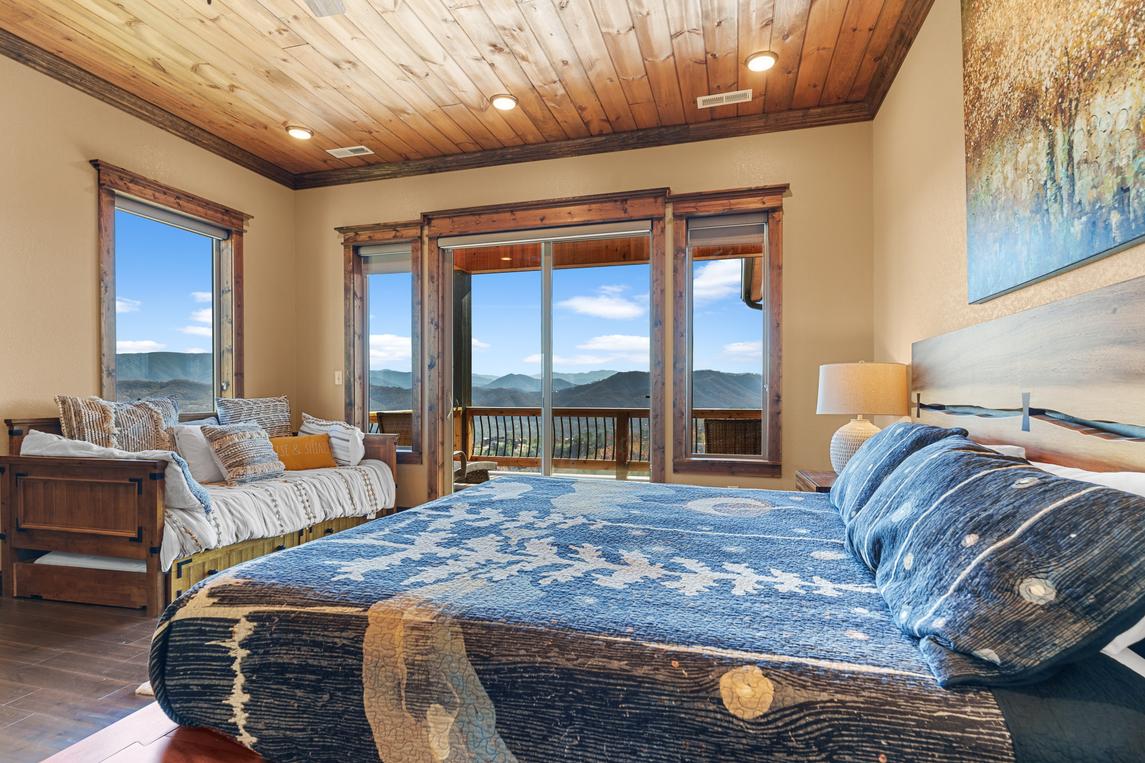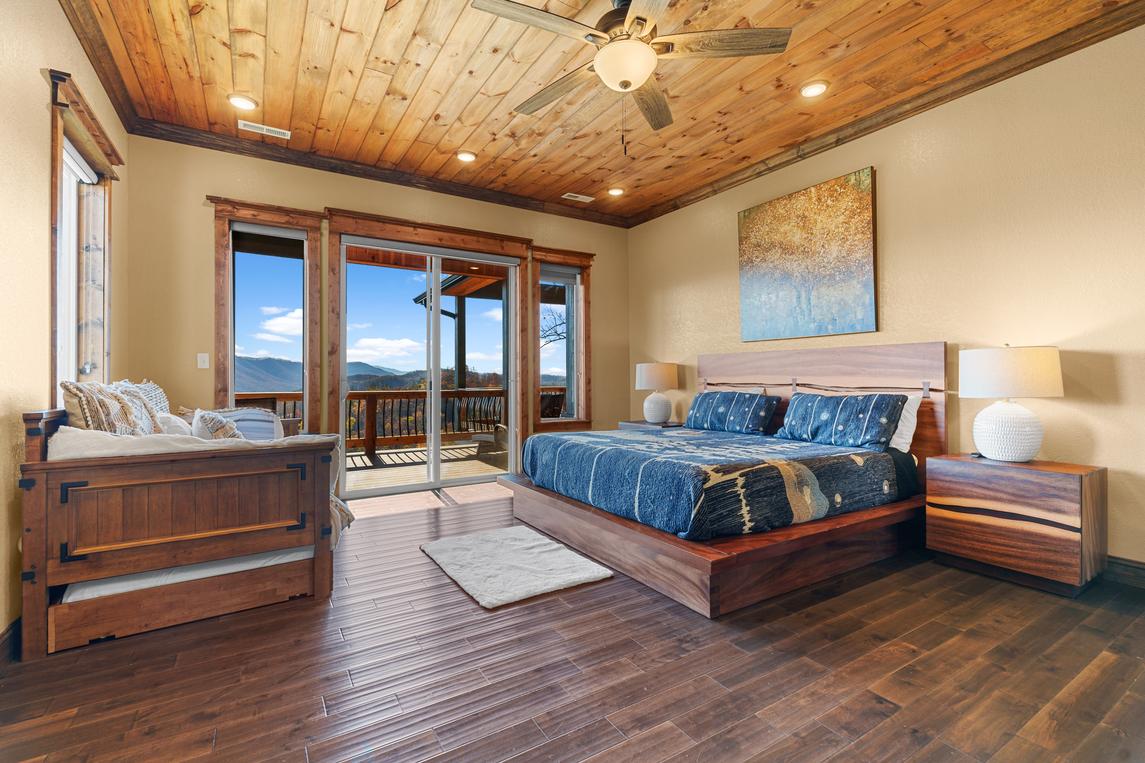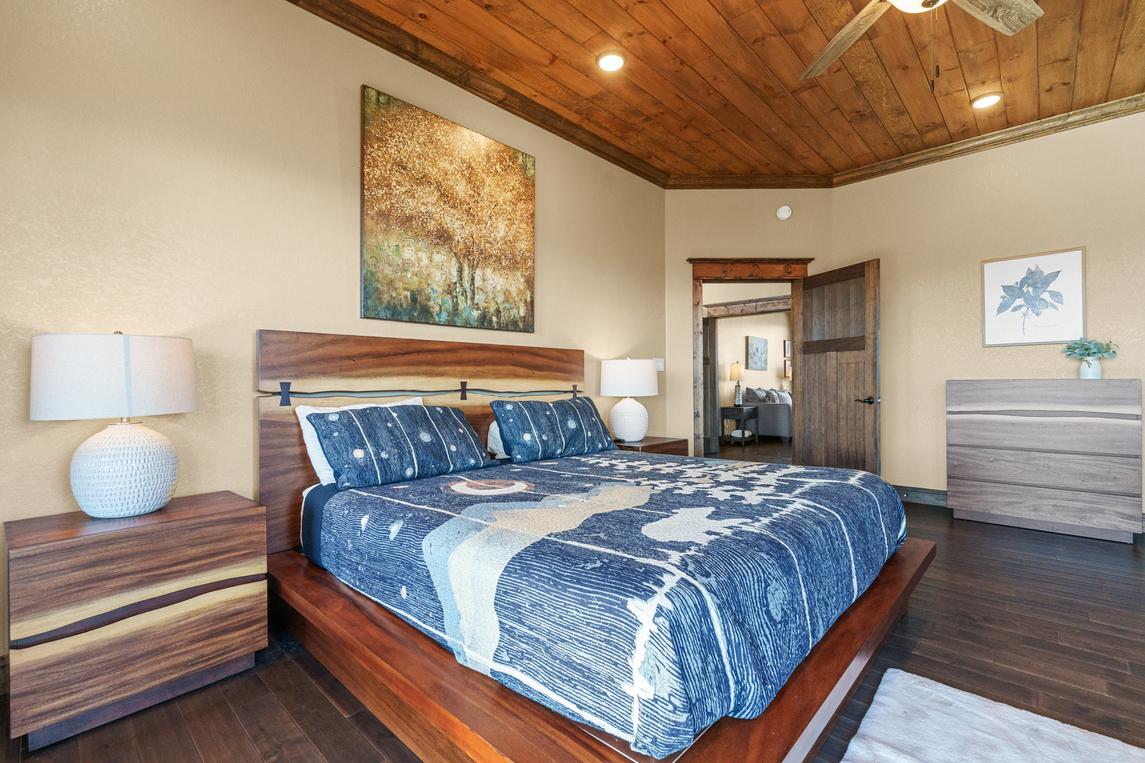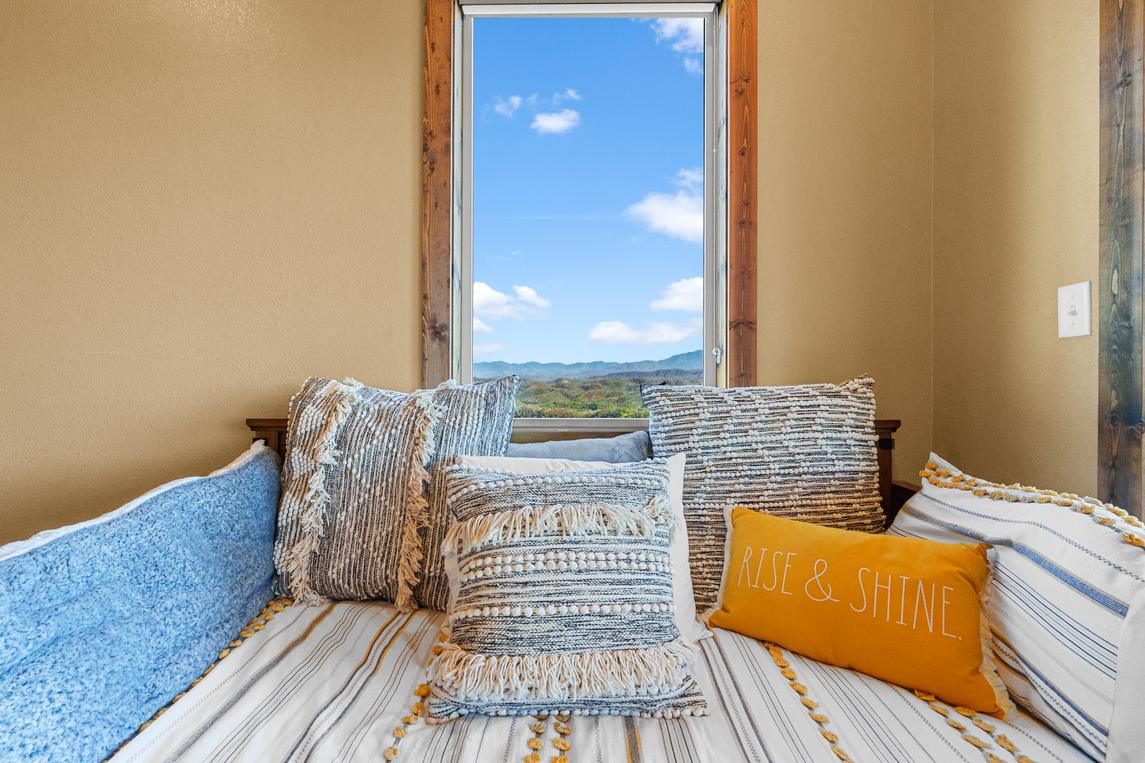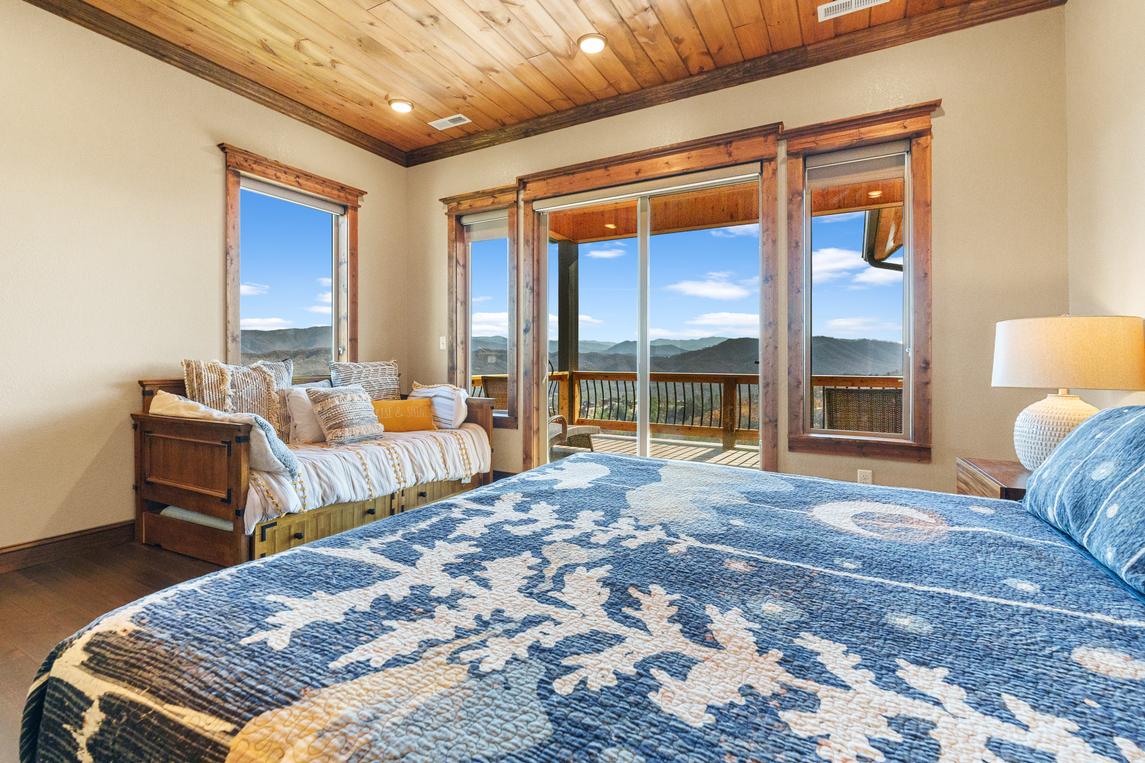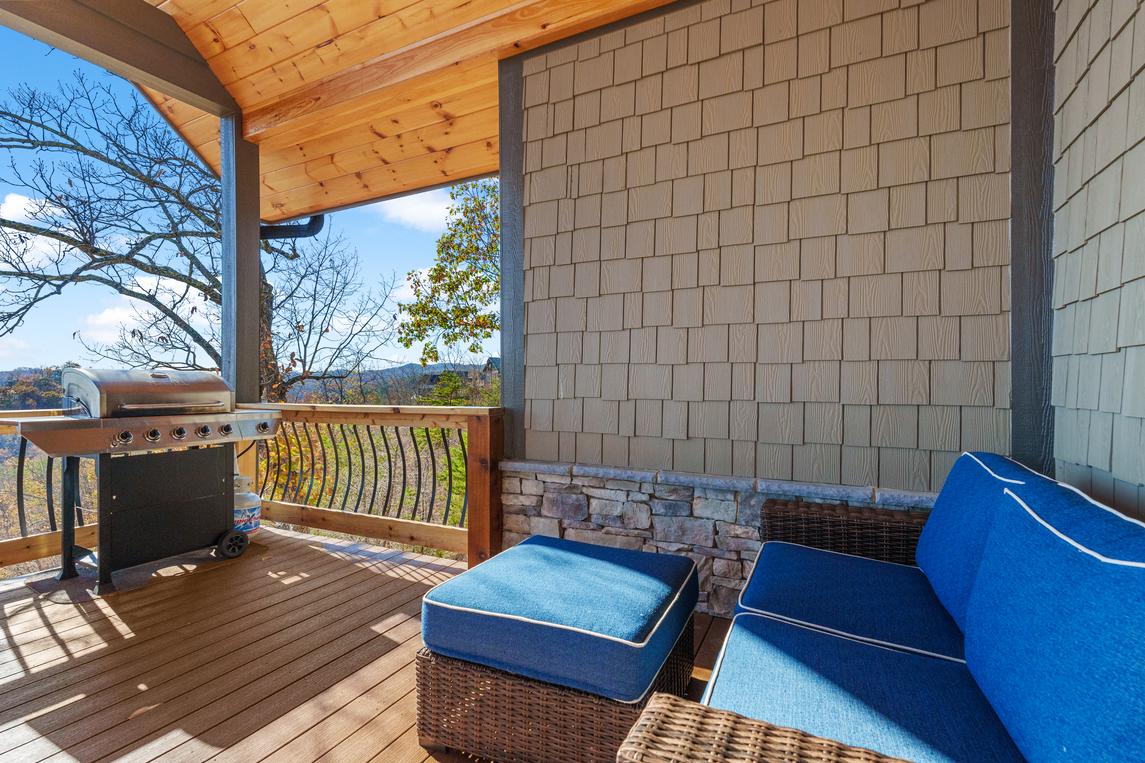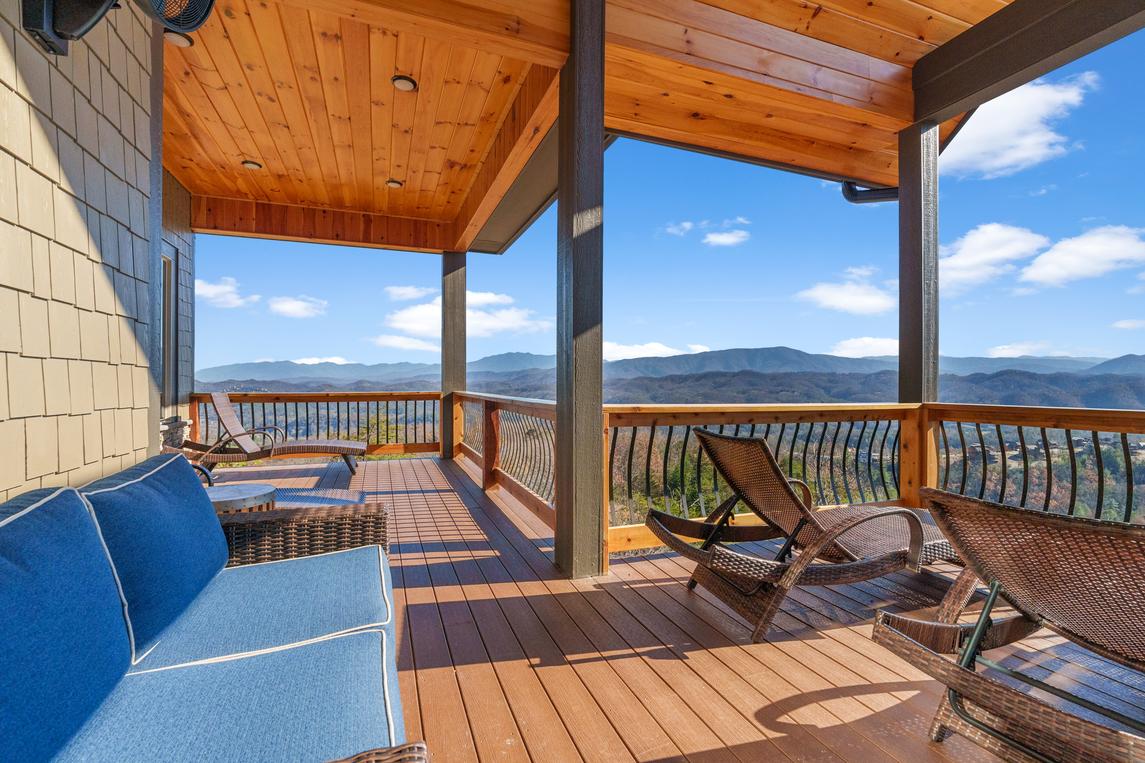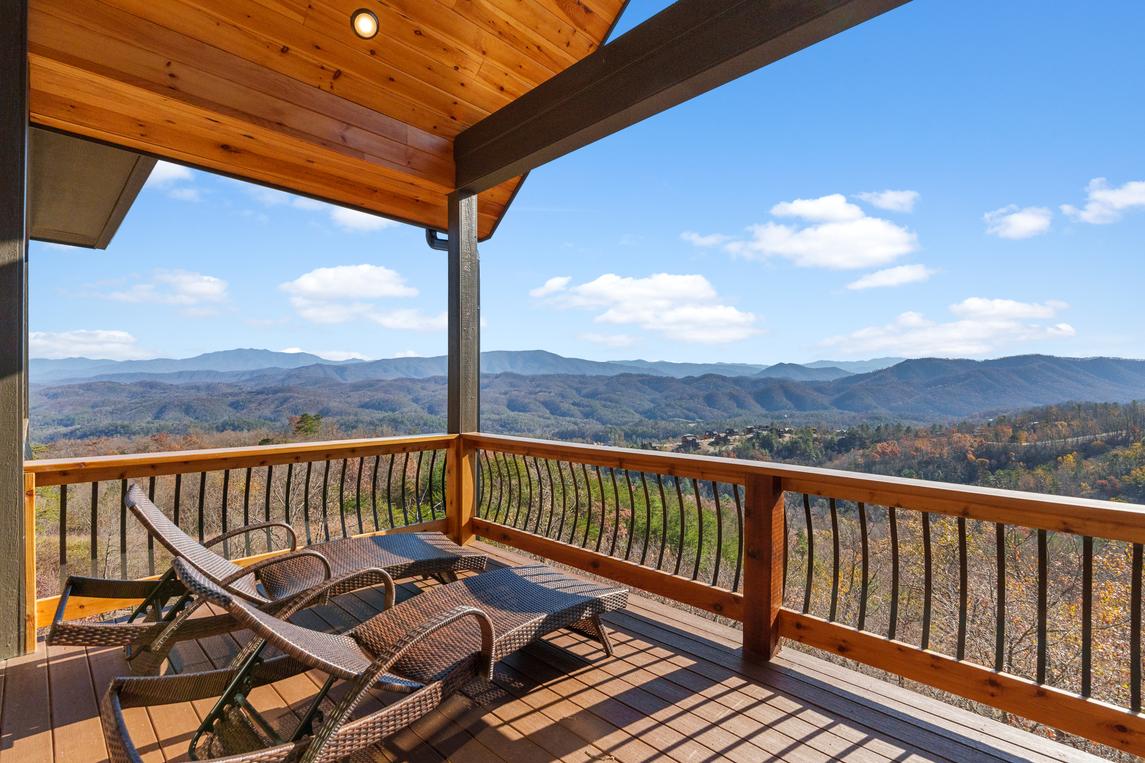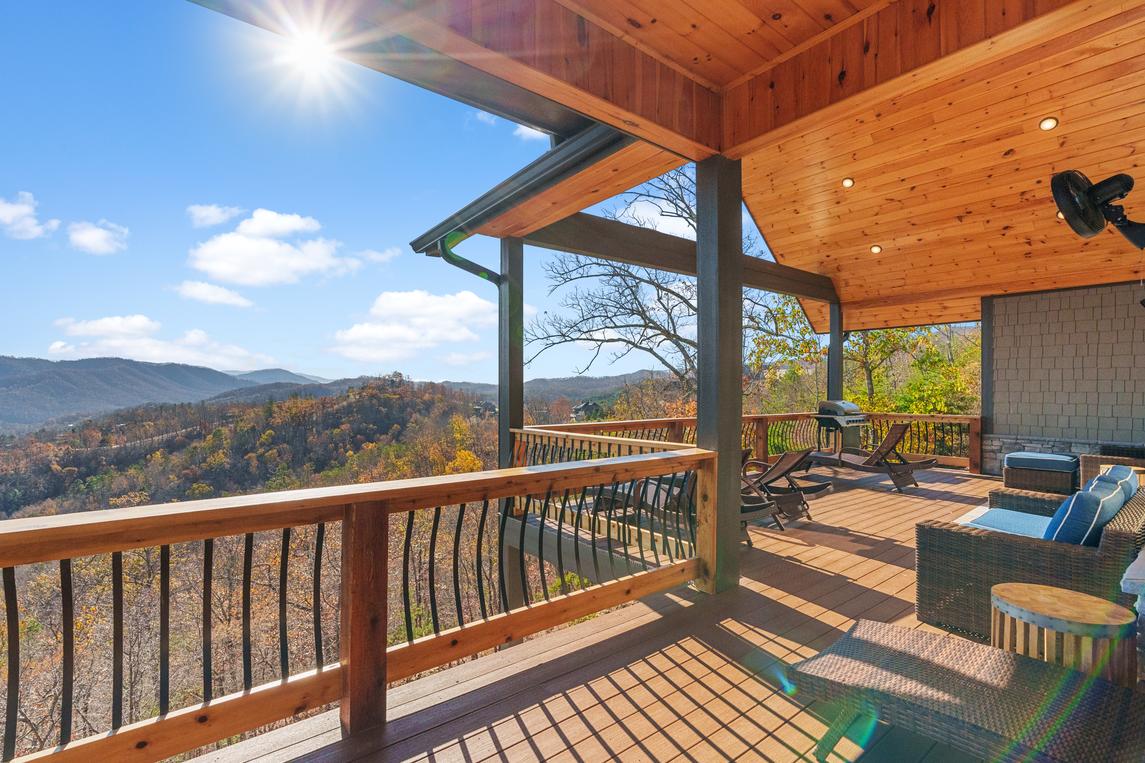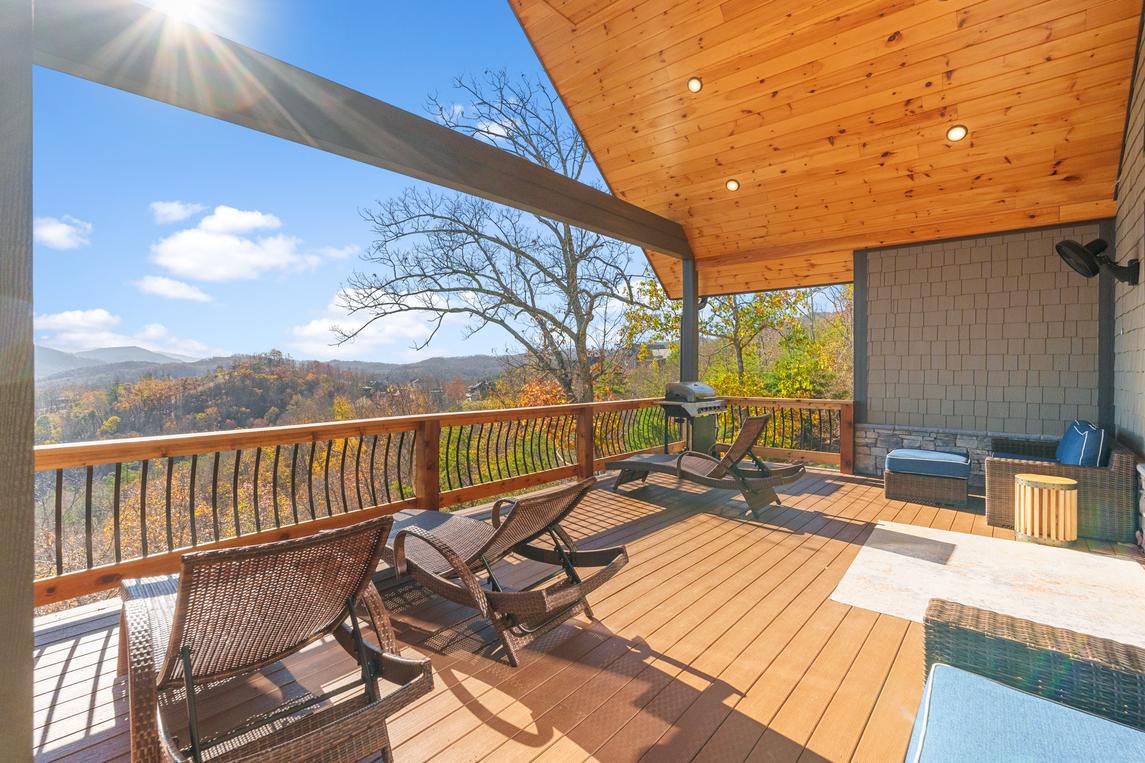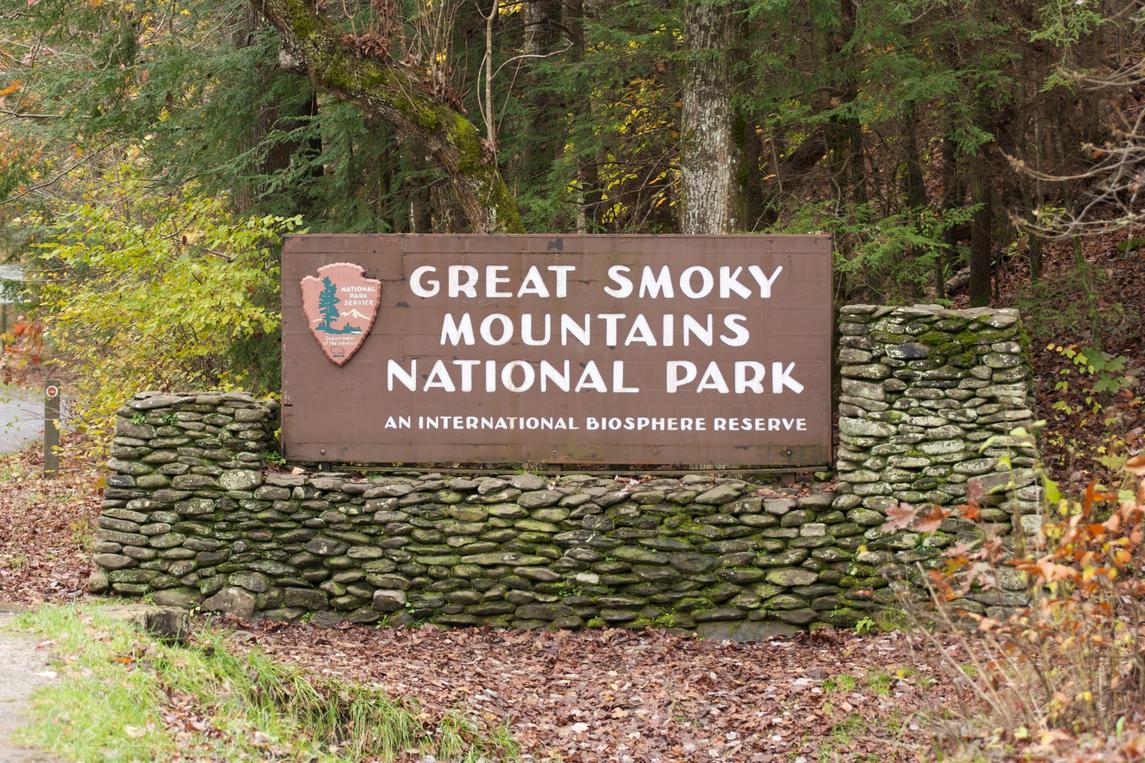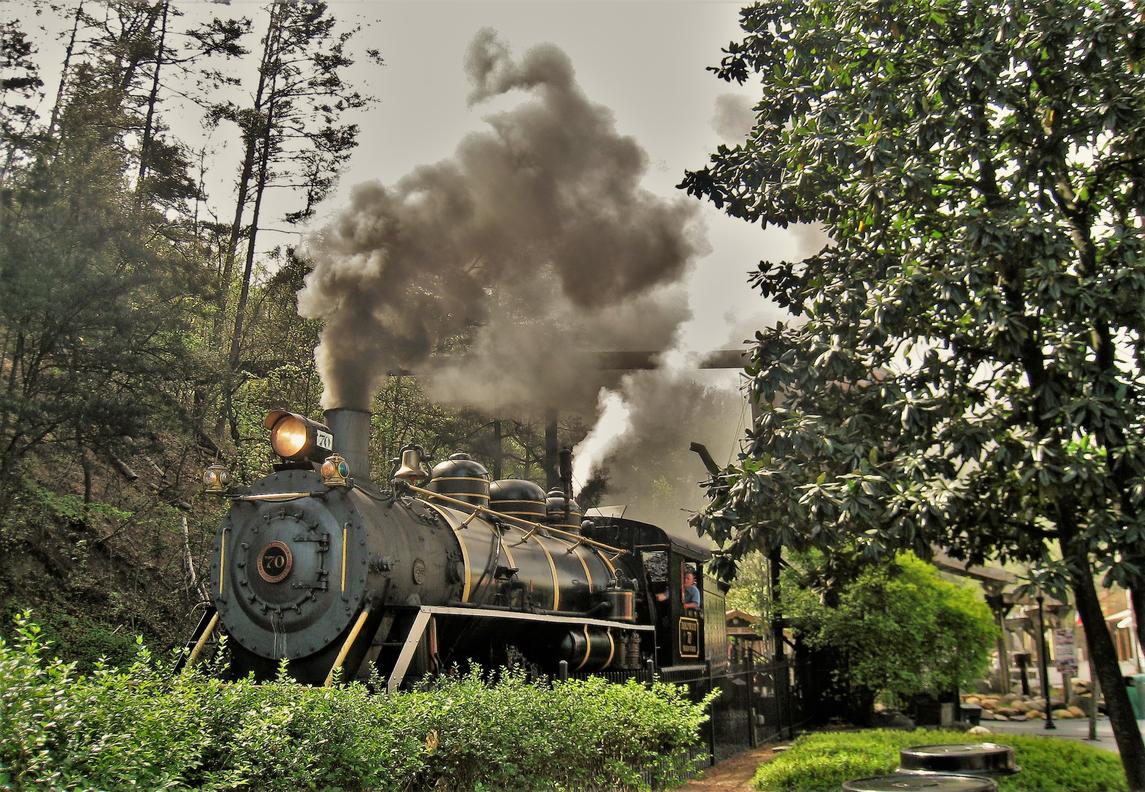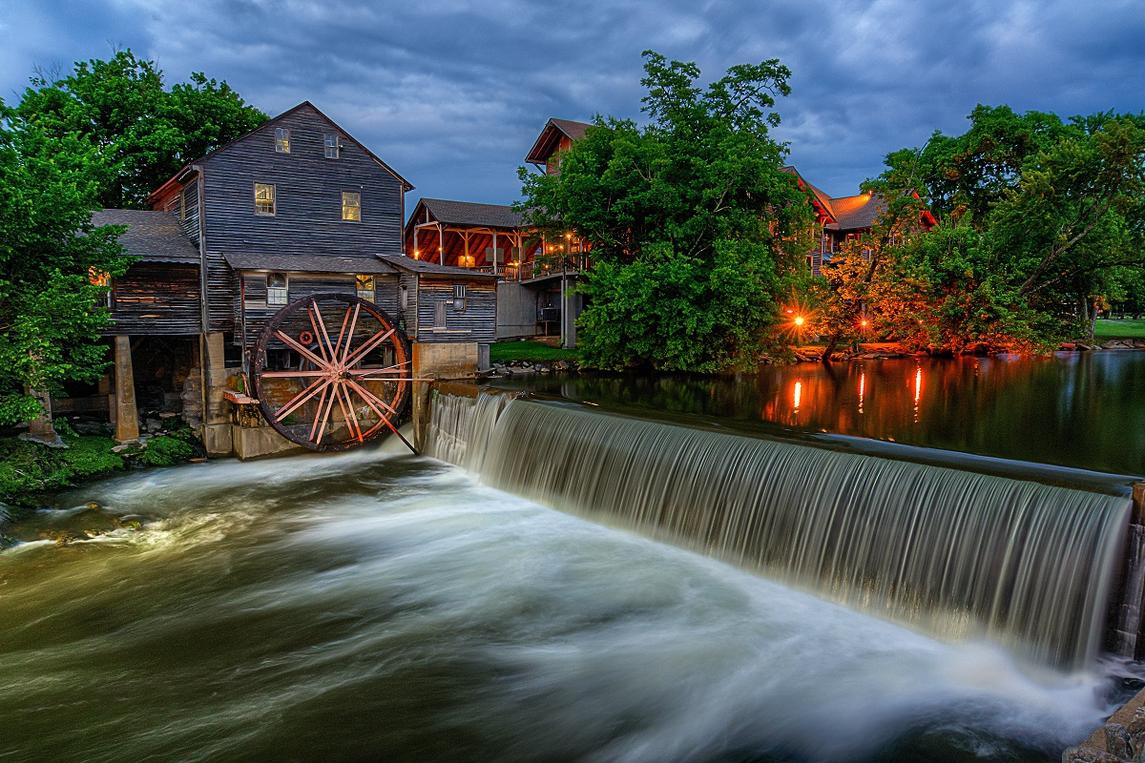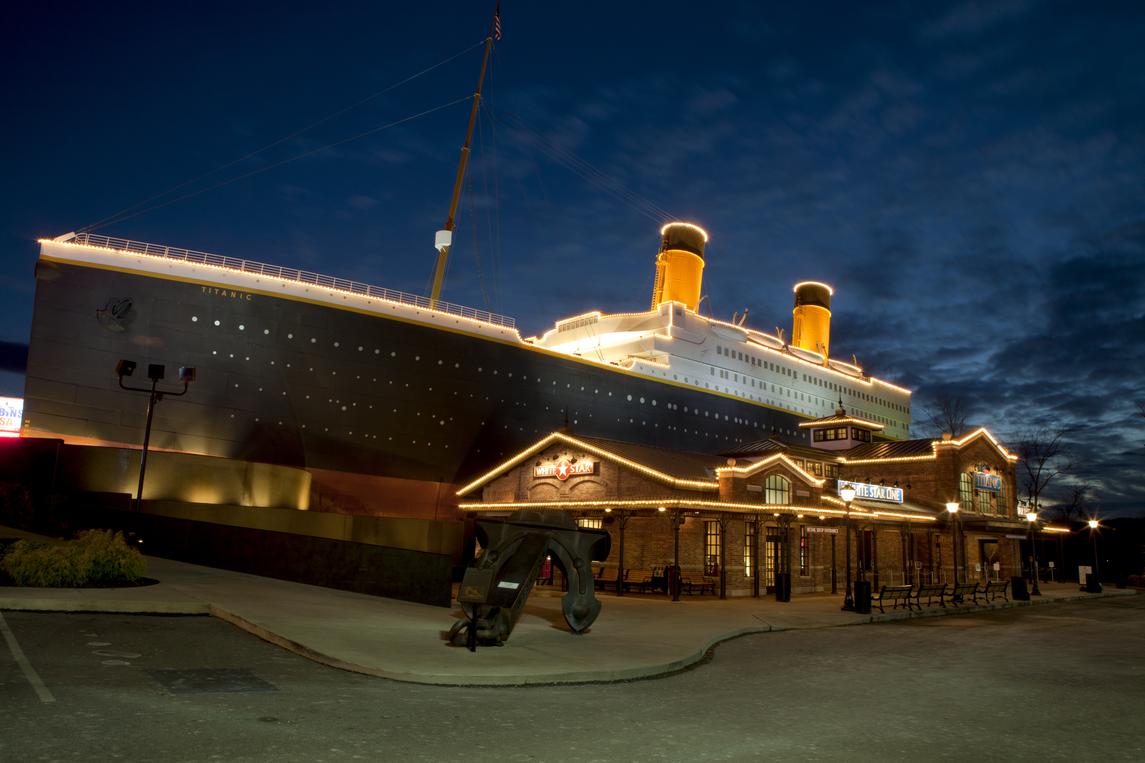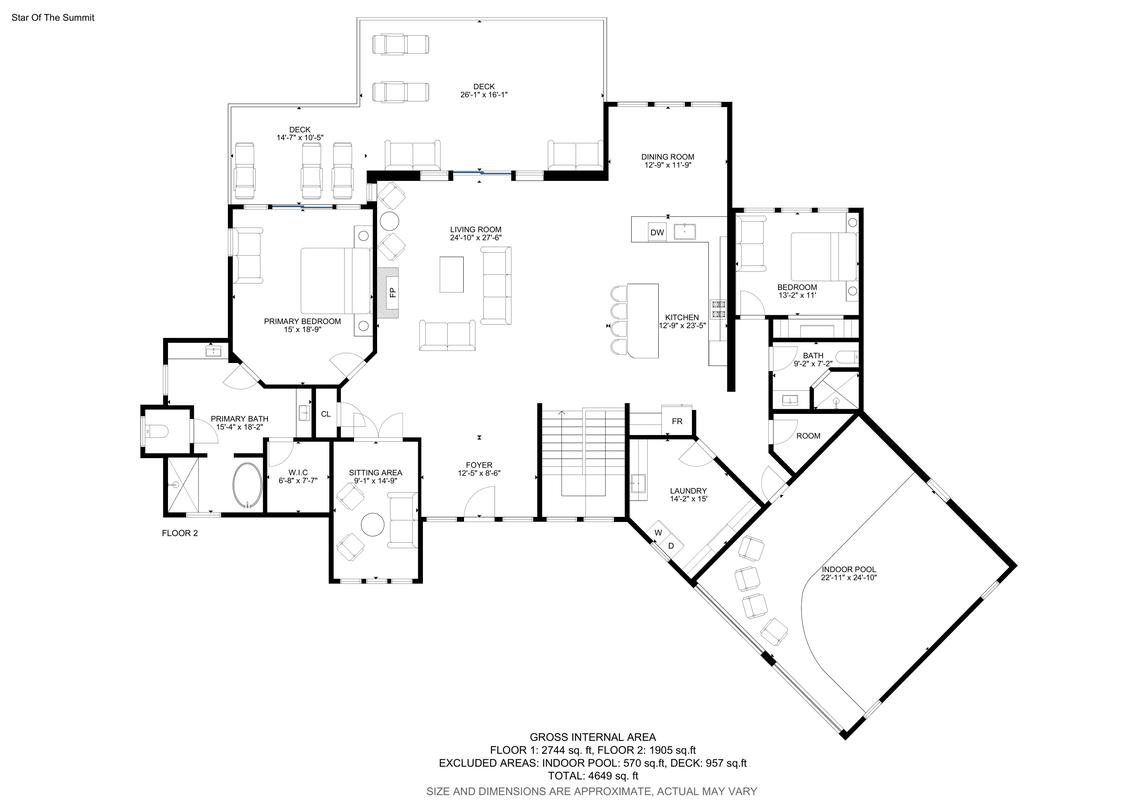 Description
Amenities
Reviews
---
This is a 5-bedroom 4 bath custom-built property that can sleep up to 18 guests, located in "The Summit on Bluff Mountain" which is one of the most prominent developments in the Smokies. Convenient to the Great Smoky Mountains National Park, Pigeon Forge, and Gatlinburg area, attractions, restaurants, and shopping planning your vacation will be a breeze. This home is all you can ever ask for offering multiple amenities, spacious gathering areas, fully equipped kitchen, and plenty of out door deck space with Breathtaking Mountain Views.
On the main entry level, you will be greeted with the living room dining room and kitchen area. With the kitchen as the center piece of the open area you will be able cook a gourmet meal for the family while enjoying the ambiance of the stone gas fireplace and the conversation floating through the sunroom and dining room. This level has two bedrooms the Master King suite lives up to its name with gorgeous private bathroom that has a huge walk-in shower and soak tub perfect to wash all your worries away. Let's not forget the walk in in closet that has room to store all the clothes for the next runway fashion show. It has built in shelving and sections for everything from shoes to accessories. If that is not enough already, this suite it also offers a extra day bed for additional sleeping.
The other bedroom on this level has a Queen bed and separate twin day bed perfect for a small family to claim not to mention another bathroom with huge walk-in shower is just right outside the door and if that is not enough you have the easiest access to the amazing pool room being just down the hall. The indoor pool on this is something to see. It is lighted jetted and has a beautiful stone waterfall giving you the feel of your own little paradise.
Looking for more to do the downstairs will give you that with the game room and theater in the lower level. You will have plenty to choose from to occupy your time on those rainy days. Play a game of air hockey, shoot a game of pool, play a round on the barrel arcade even head outside on the lower-level deck and take a relaxing soak enjoying the view on the lower-level hot tub. There are three more bedrooms on this level. A Queen Suite and a King Suite are offered with a luxurious private bath that has large walk-in showers. The Queen Suite also has a twin daybed with trundle to give plenty of extra room. The third bedroom offers a Full bunk bed that is just beside to the Jack and Jill entry to the Kings Suites bathroom with the large walk-in shower so that it is convenient for everyone.
This property has so much to offer it is like the stars in the sky shining similar to others but with its own spectacular light that will have looking at the Star of the Summit for every vacation to the Smokies for years to come.
Signature Series
Video: https://www.youtube.com/watch?v=P-4UTZ4dLHQ
Nancy Beatty
We just loved the house. Very well appointed and the grandchildren just loved the pool ! Our visit to the area was wonderful and we had a mother bear and her two cubs that visited us several times ! The children were thrilled. Thank you for the opportunity to stay in this beautiful home.
Tracie Williams
The house and view were beautiful. Our large family had plenty of room and enjoyed the indoor pool, hot tub, and game room especially on a couple of rainy days. A mother bear and her two cubs visiting twice in the back woods of the house were a highlight of the stay.
Anne Hardison
Our family had a fabulous time. The house was everything we had hoped for. The views were spectacular. The amenities were great. Can't say enough about our stay. We are already talking about coming back again to this same house. Truly a dream vacation.
April G Andries
Beautifully appointed cabin with panoramic views! Very comfortable, spacious, and clean.
JESSICA WILLIAMS
The cabin was clean and the staff were very helpful.
Kerri-Ann Stewart
Beautiful house, beautiful views and so much space. We would happily return to this property and the local area
Pamela L Hutto
The most beautiful view from the back deck. You don't even have to leave the cabin. It has everything you could possibly need. We had a group of 10 family and friends staying a week. We never felt crowded in any way. There is plenty of room for group time and private time if you would like it. Had the best time ever! This rental company was excellent to work with. They were very friendly and accommodating. Easy check in and check out.
Nik
Great cabin. Great service.
Ryan Junod
Very nice house to stay in . Clean and well maintained .
Cody Fair
The cabin was amazing. Unfortunately, our trip was cut short because of a forest fire but everything at our cabin was perfect.