Tennessee Whiskey
Select check-in and check-out dates
Please select the nights you would like to reserve using the availability calendars.
Bedrooms: 6 Bathrooms: 9 Sleeps: 34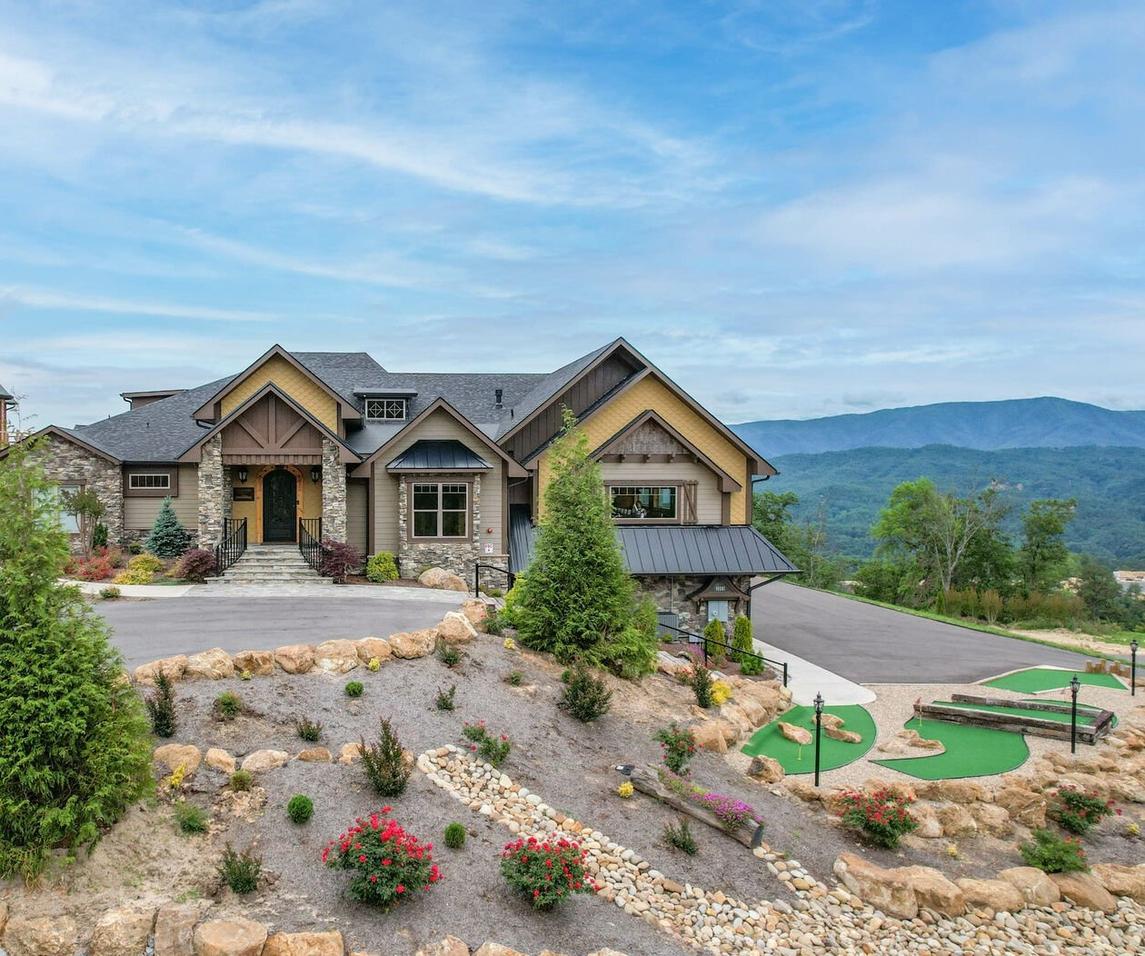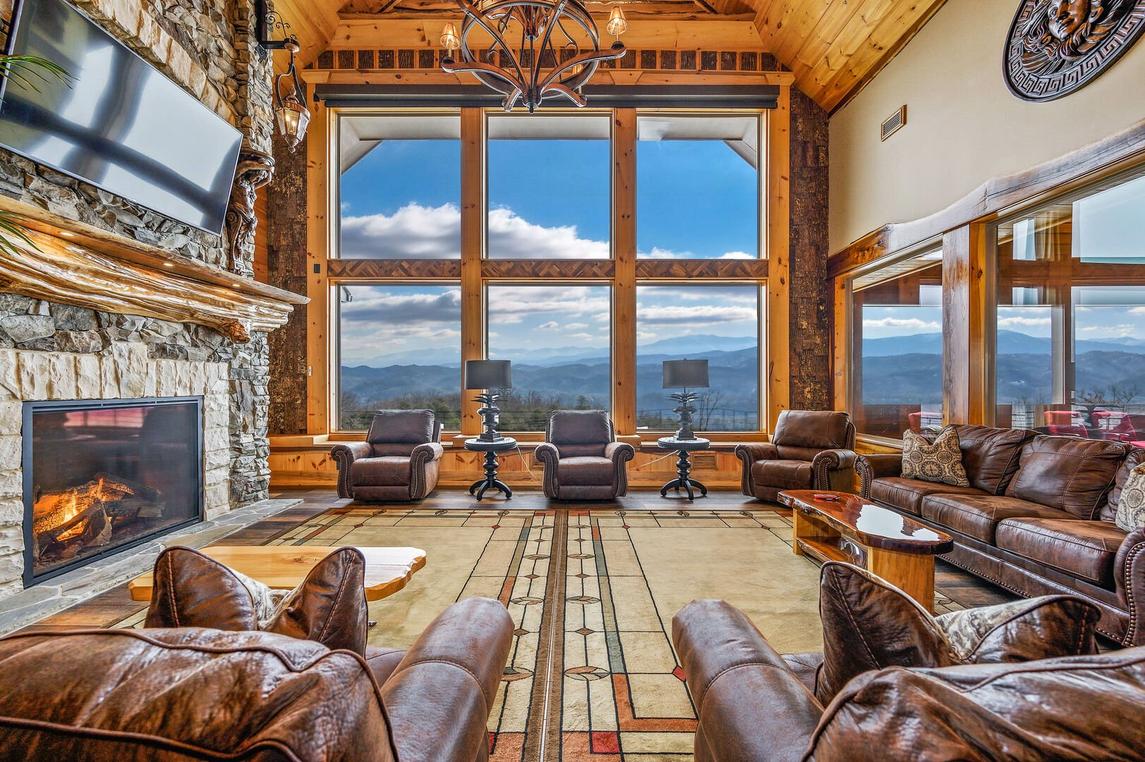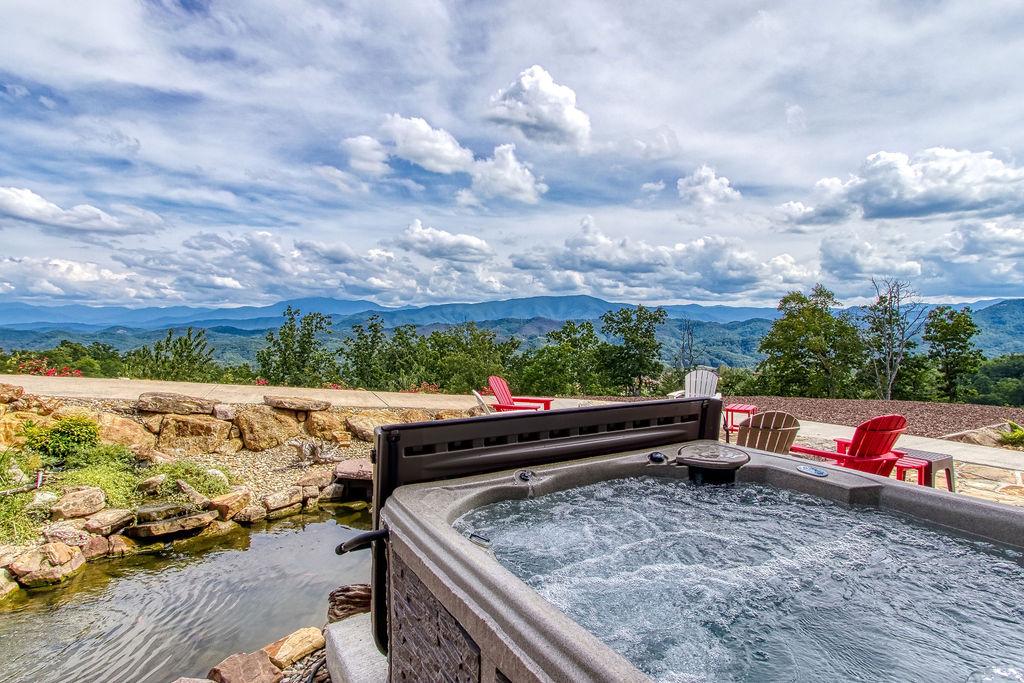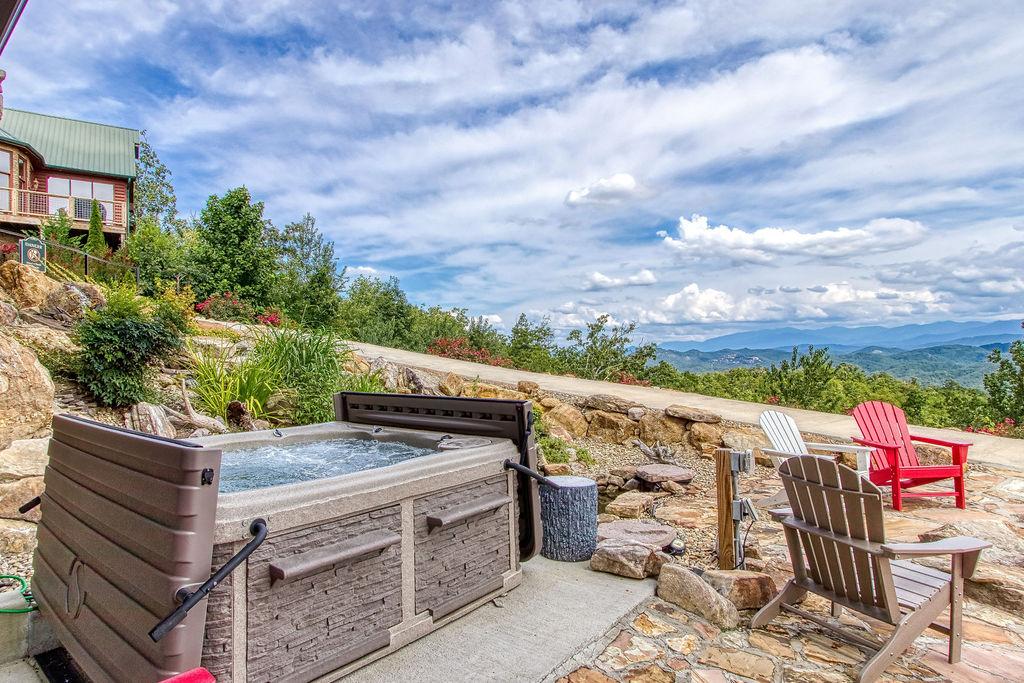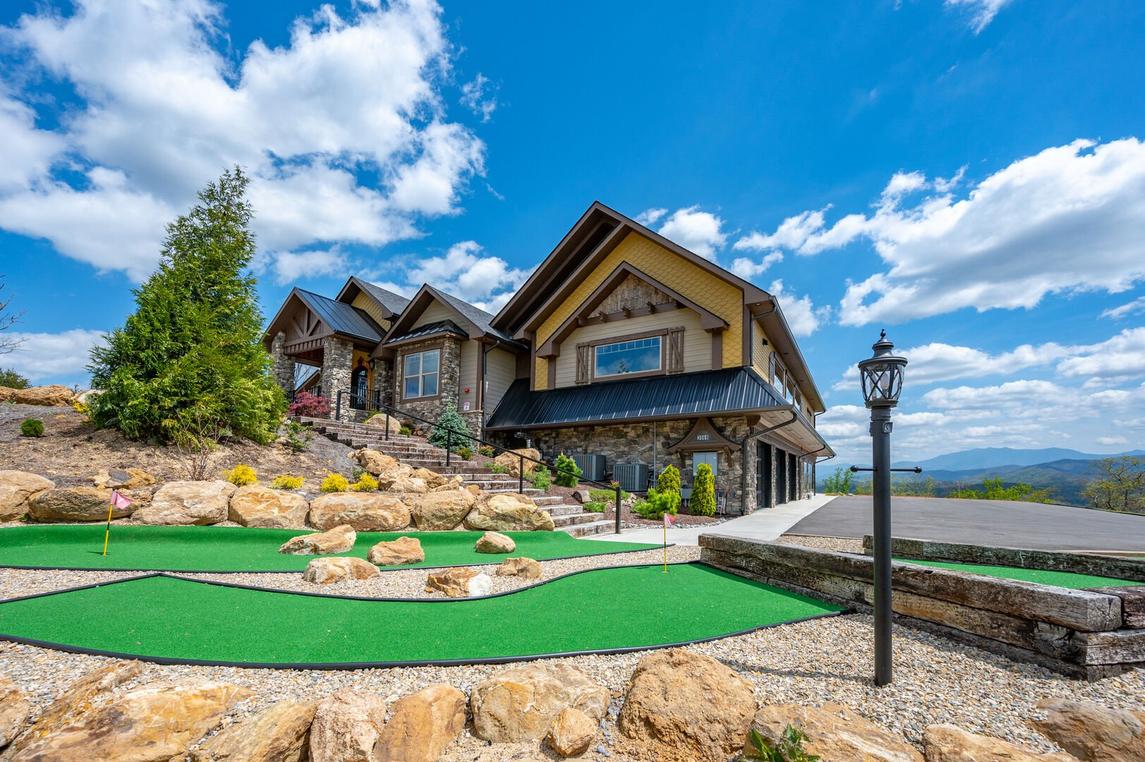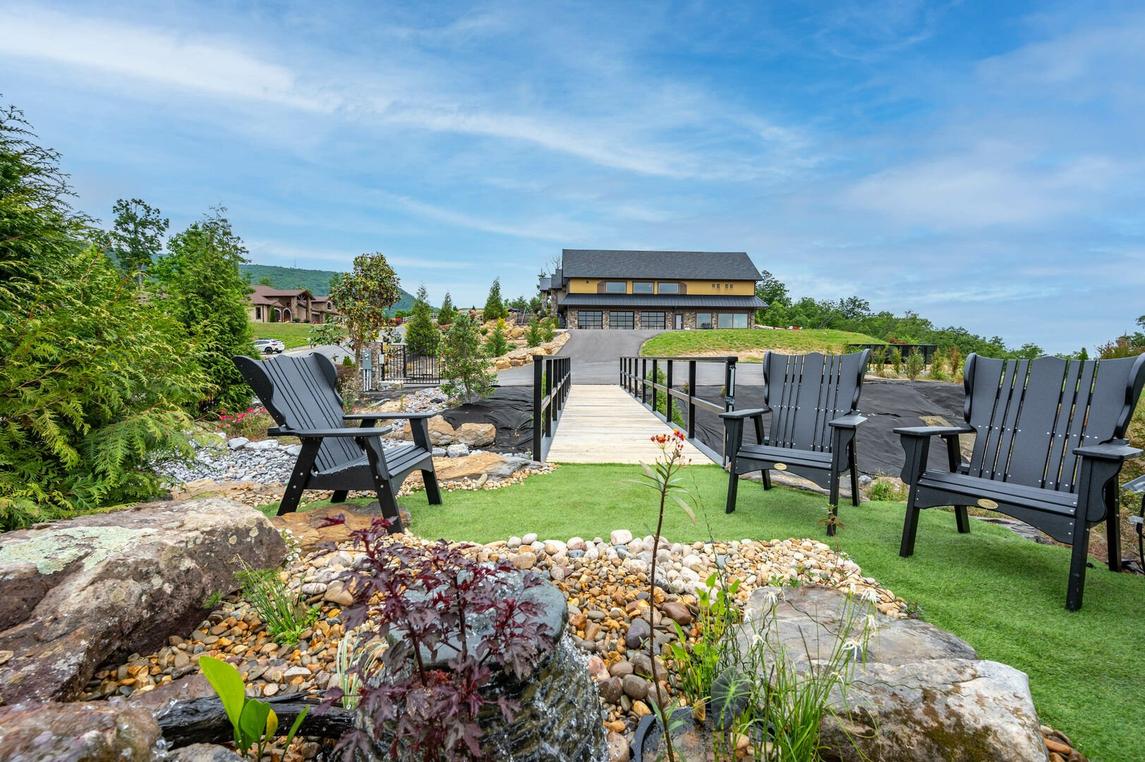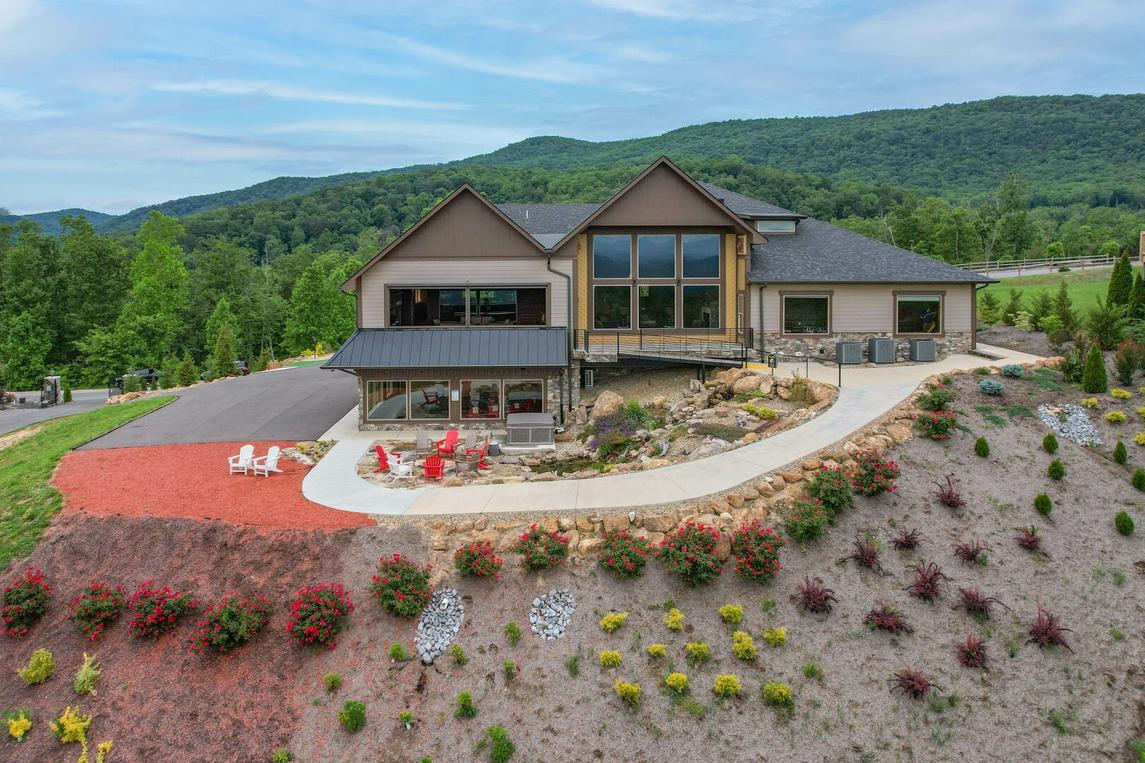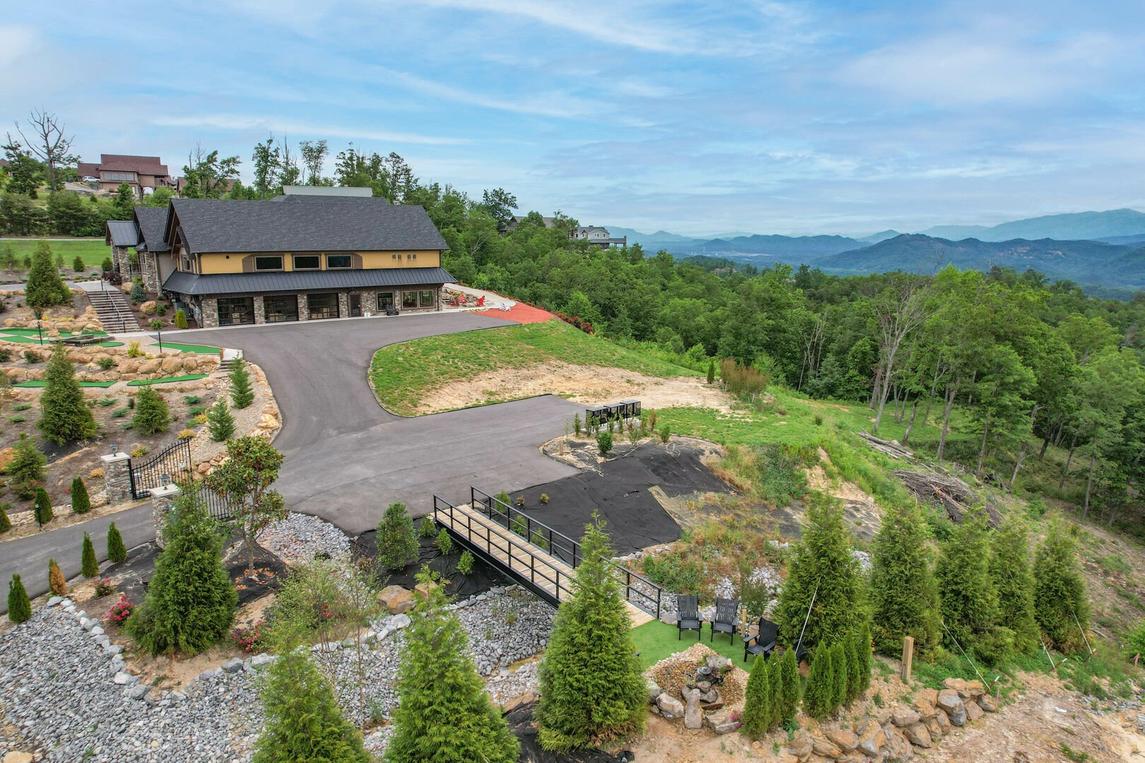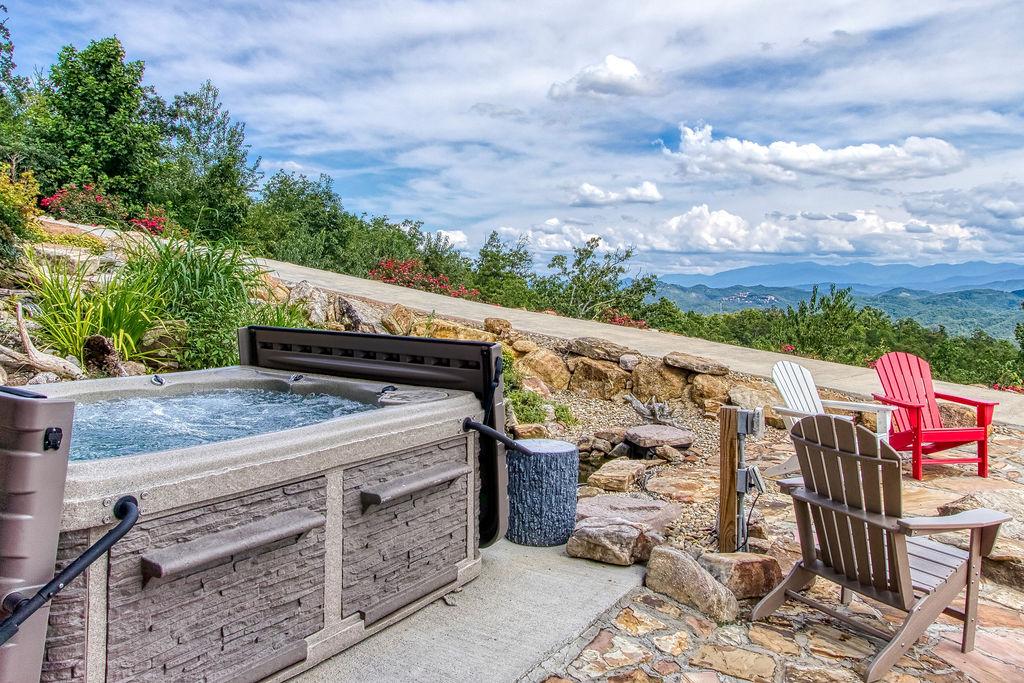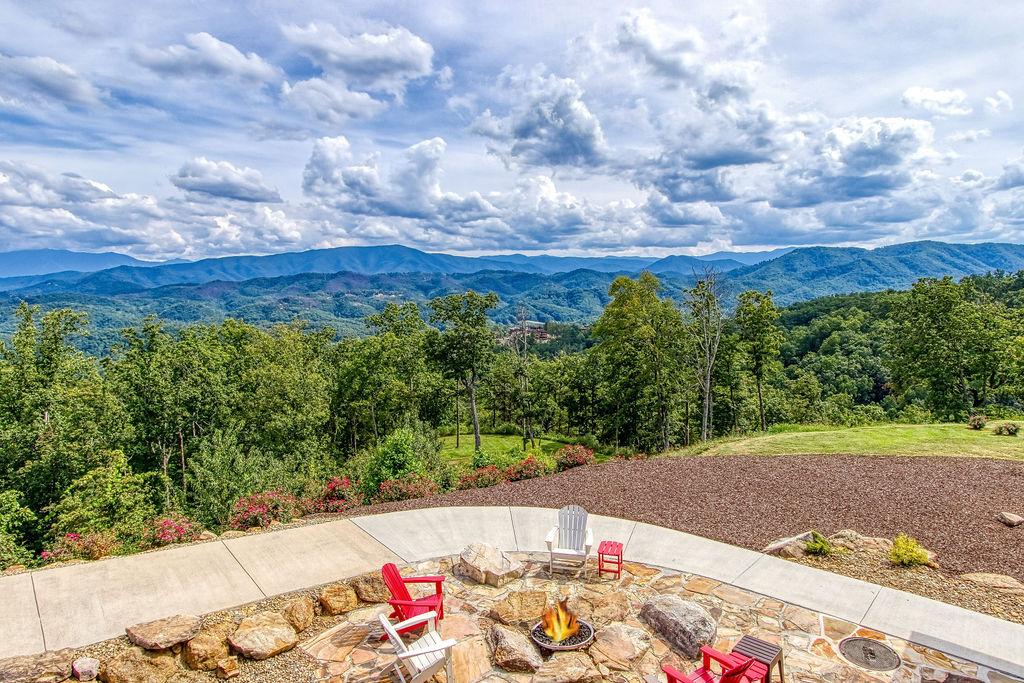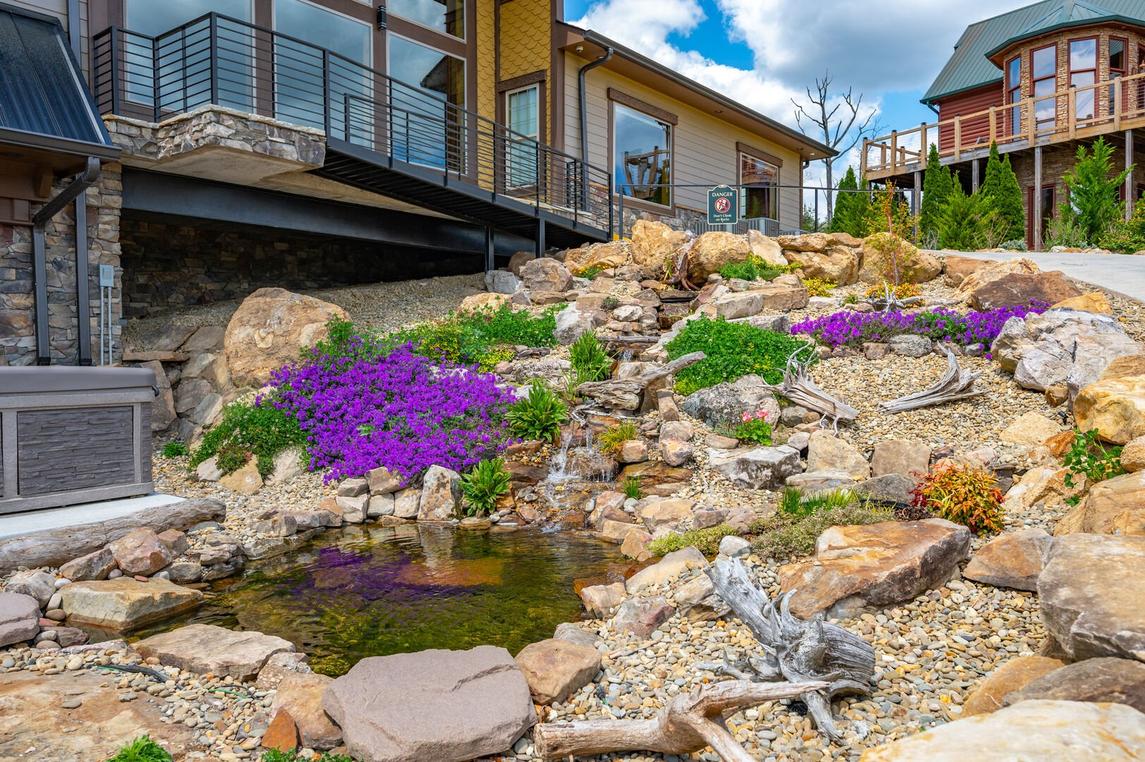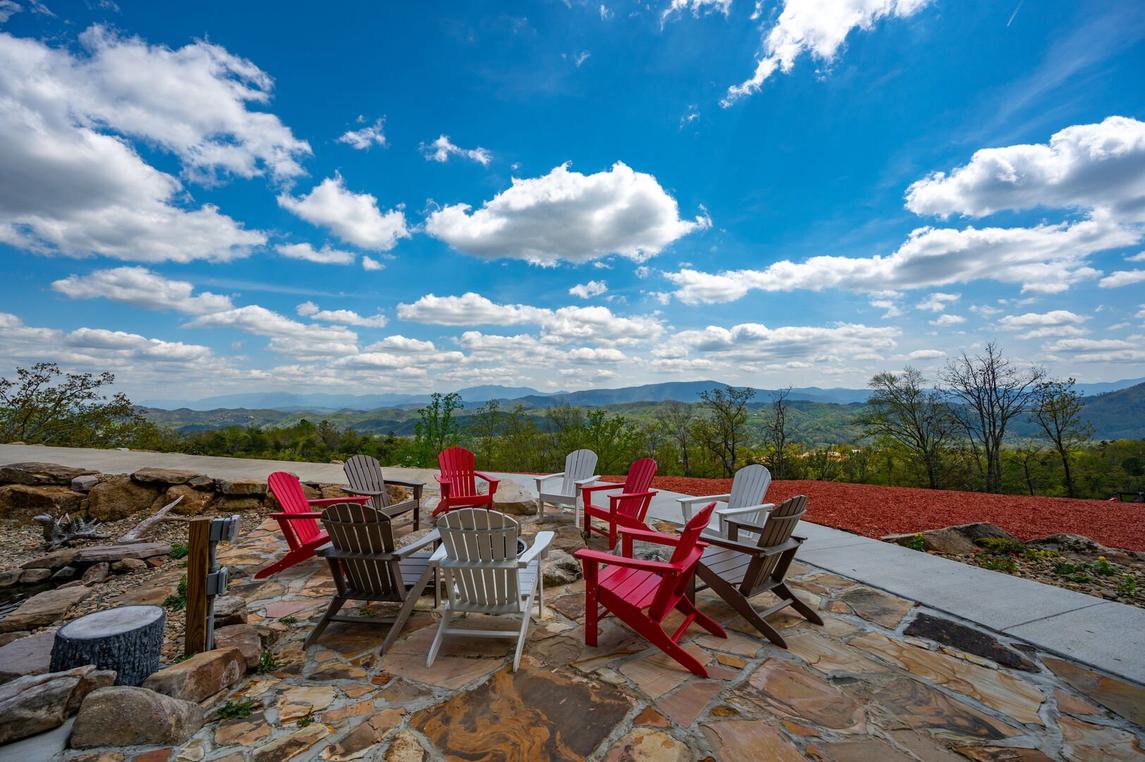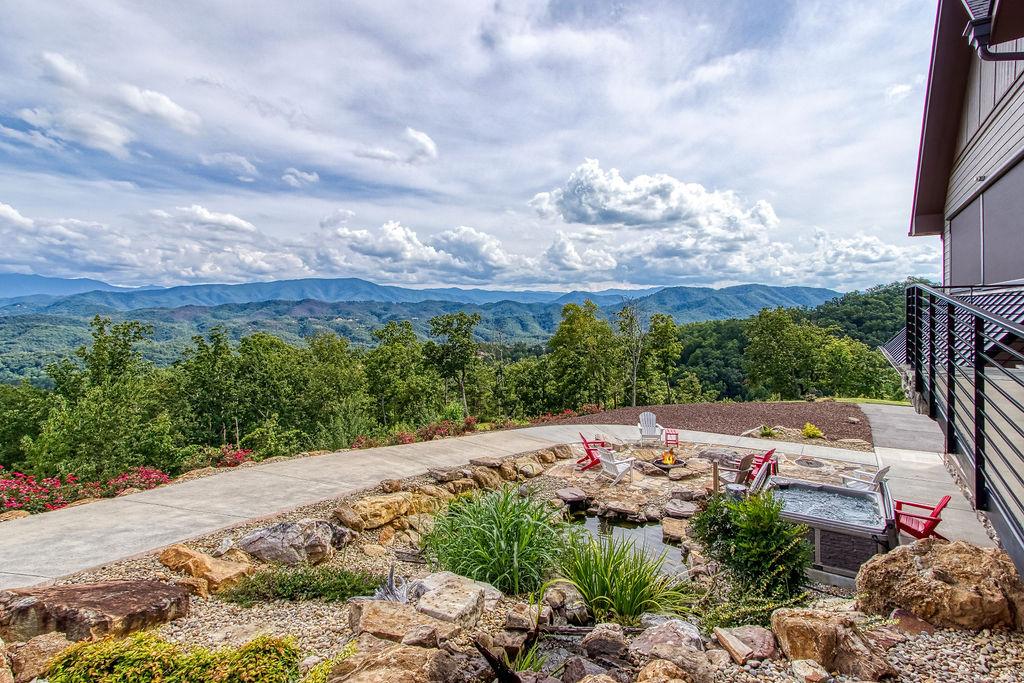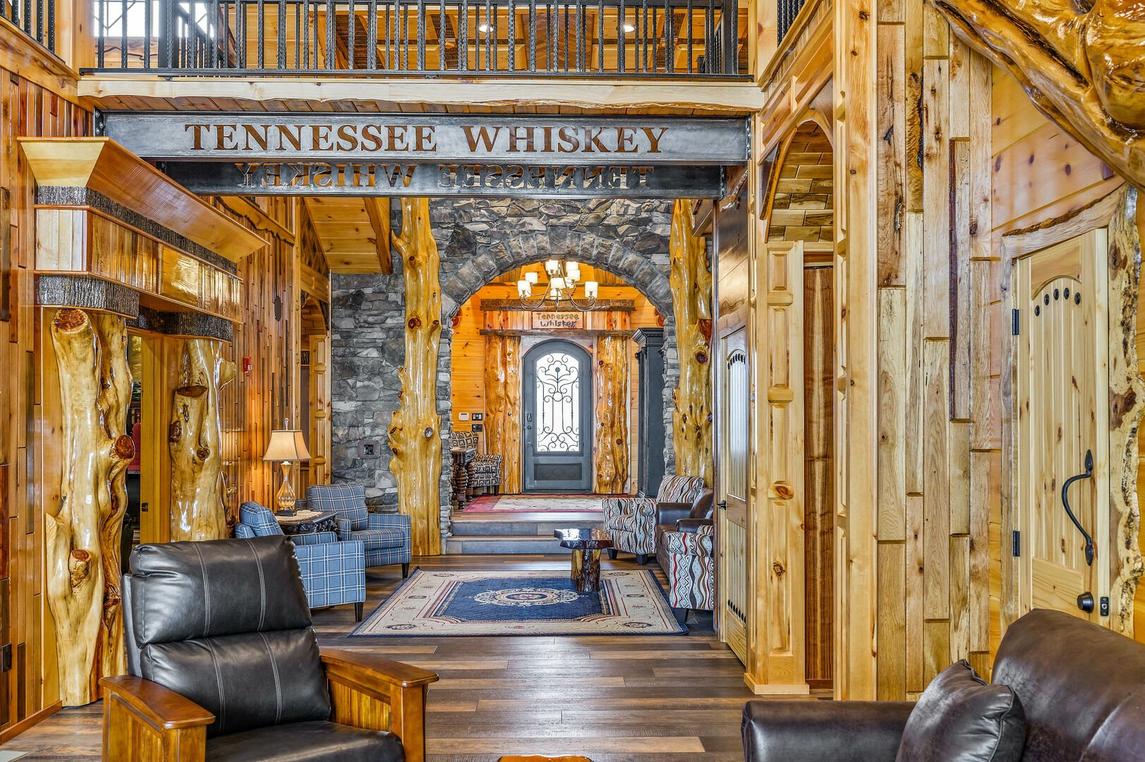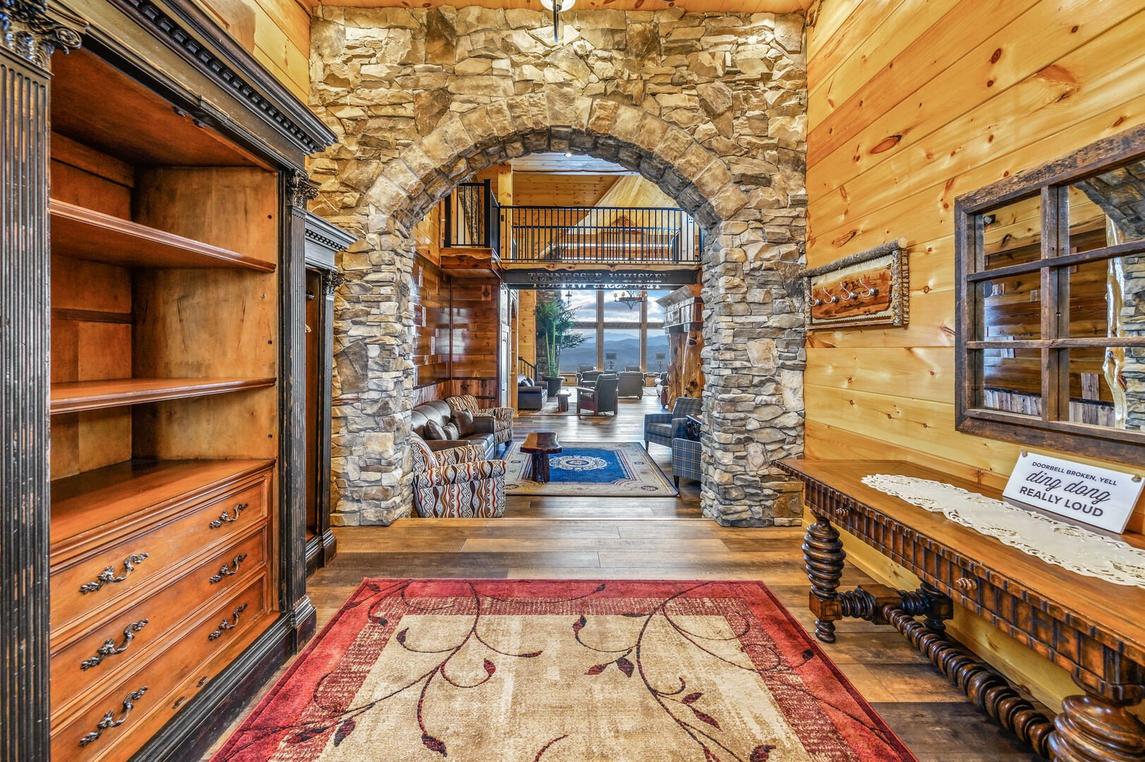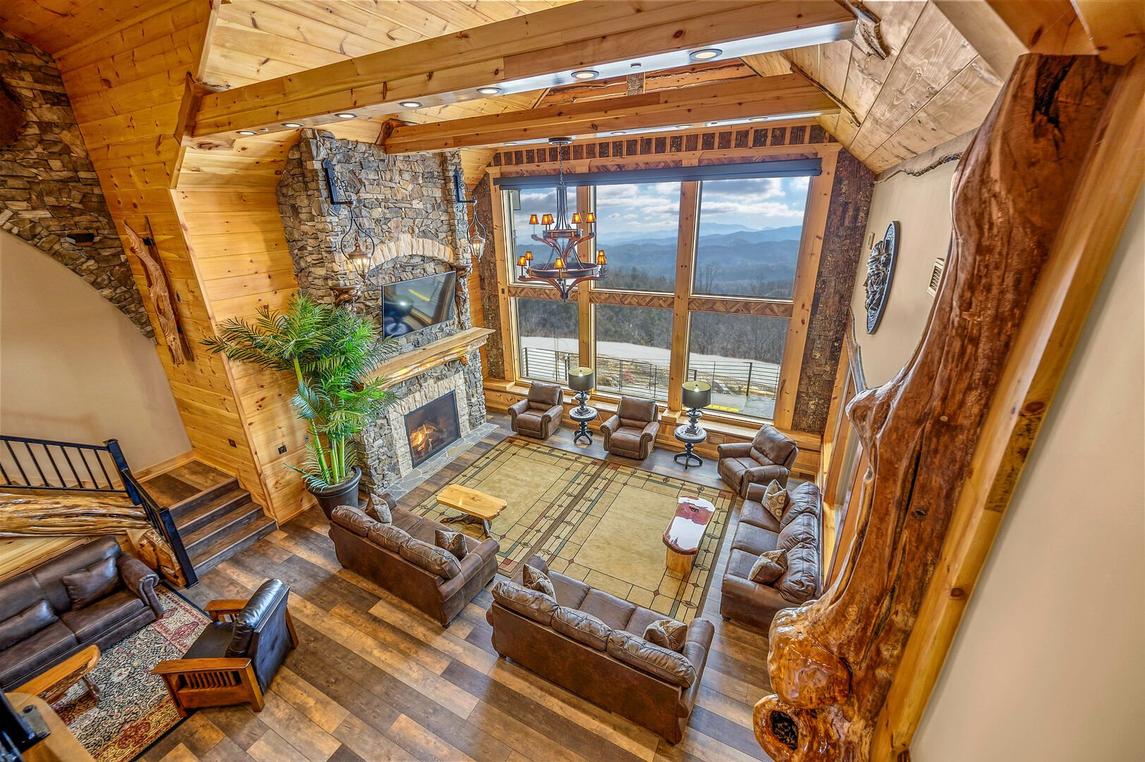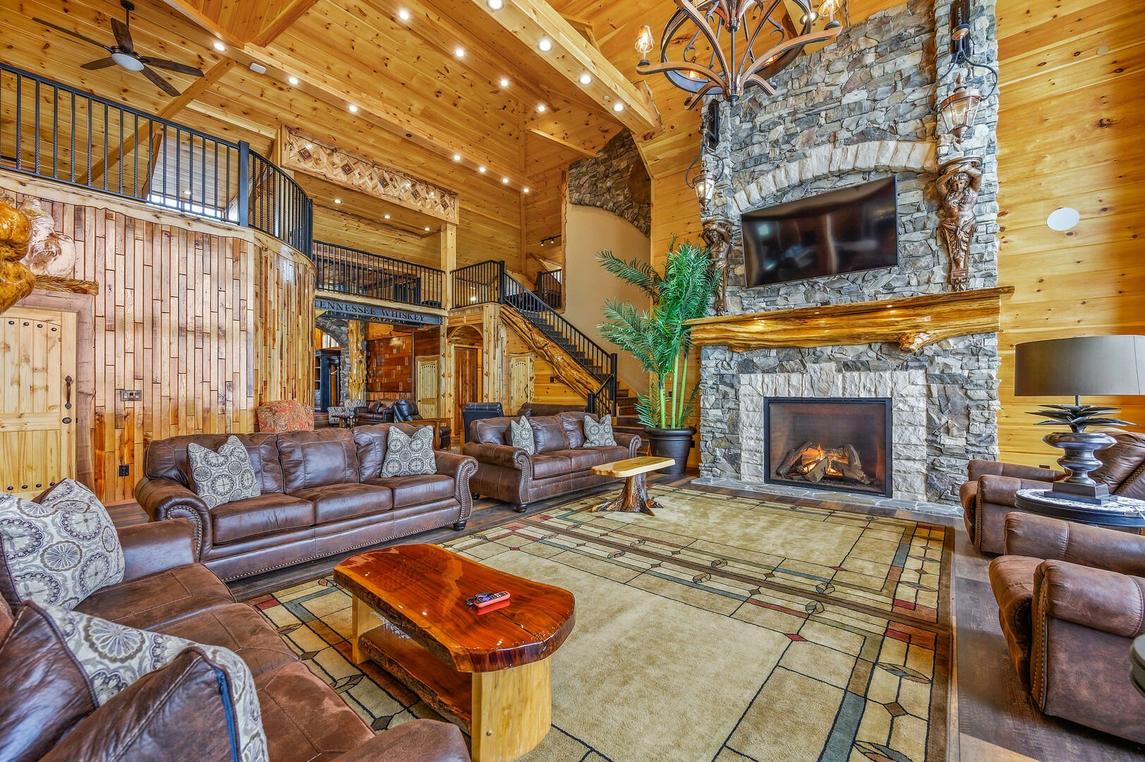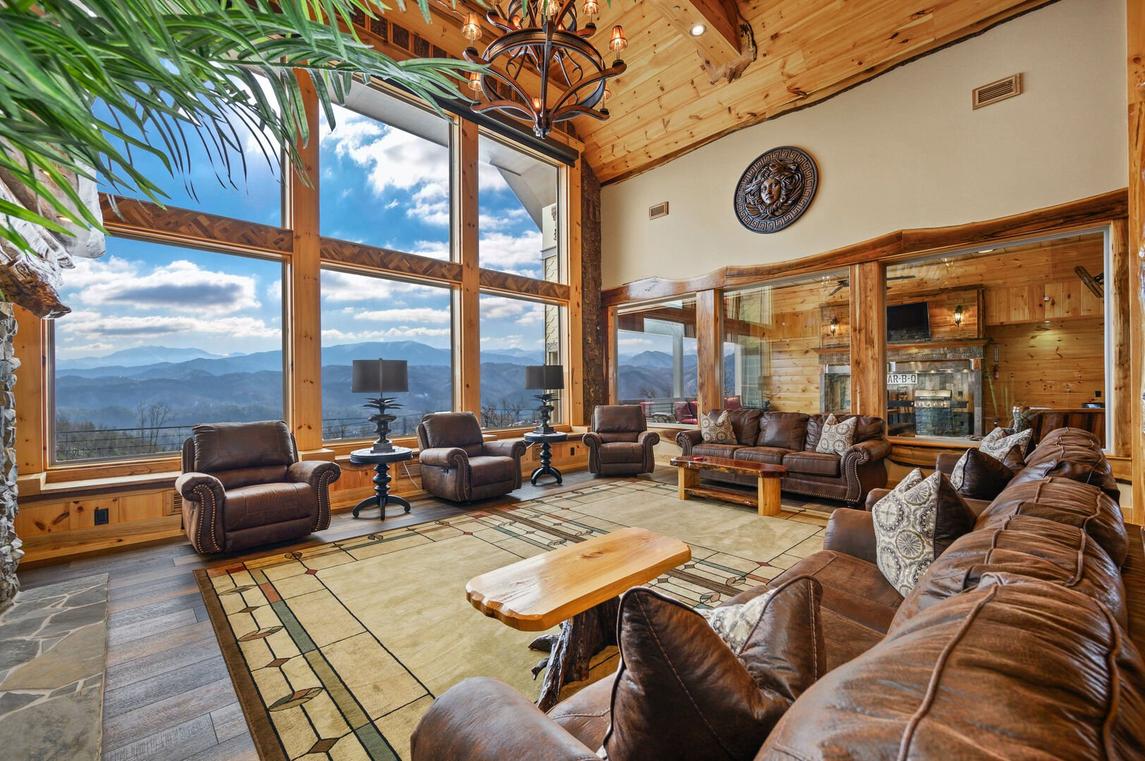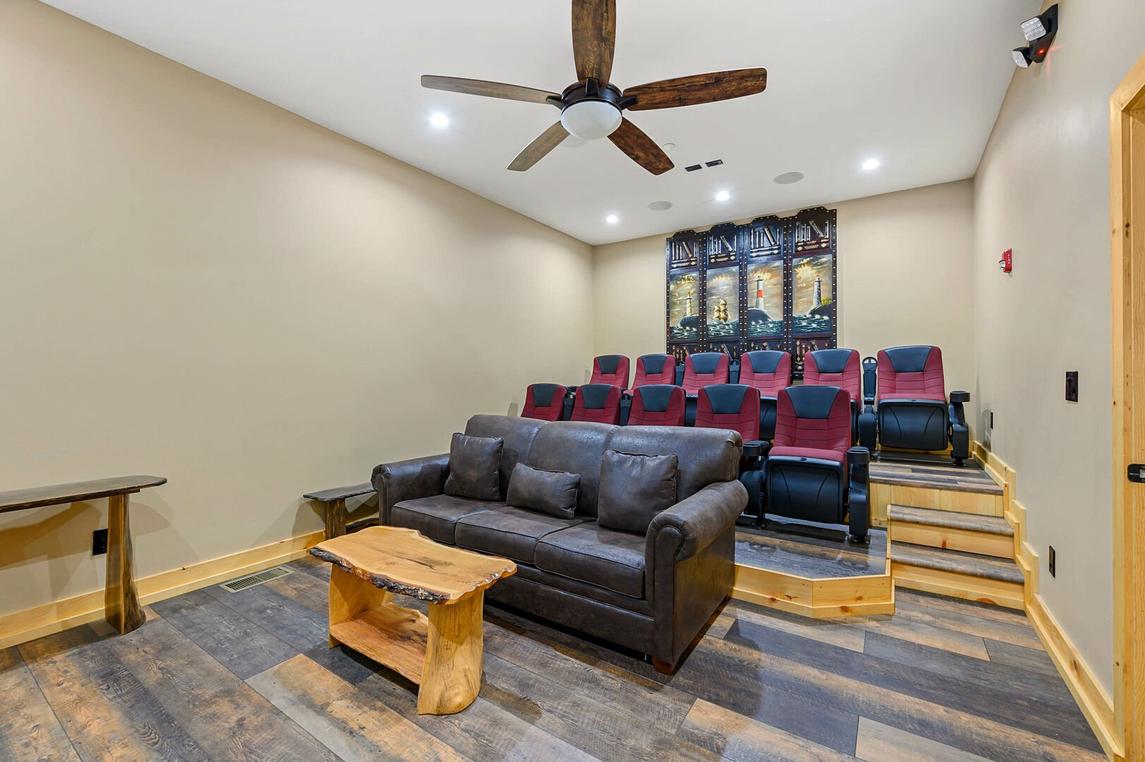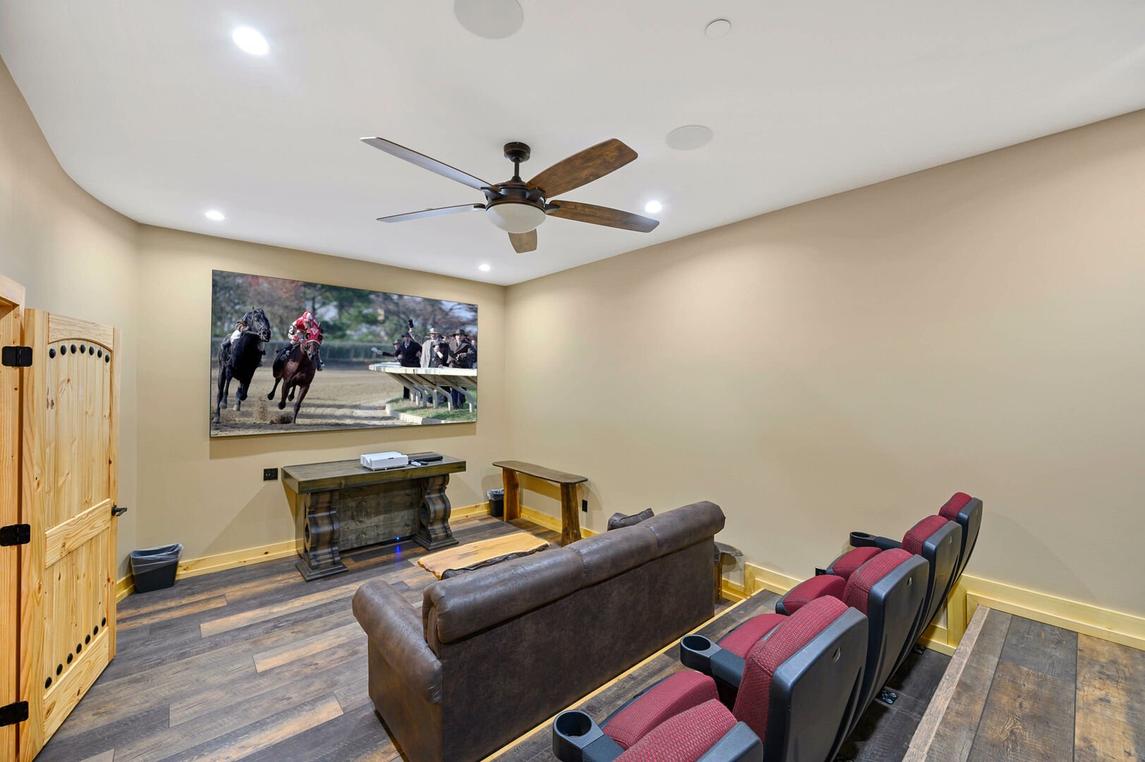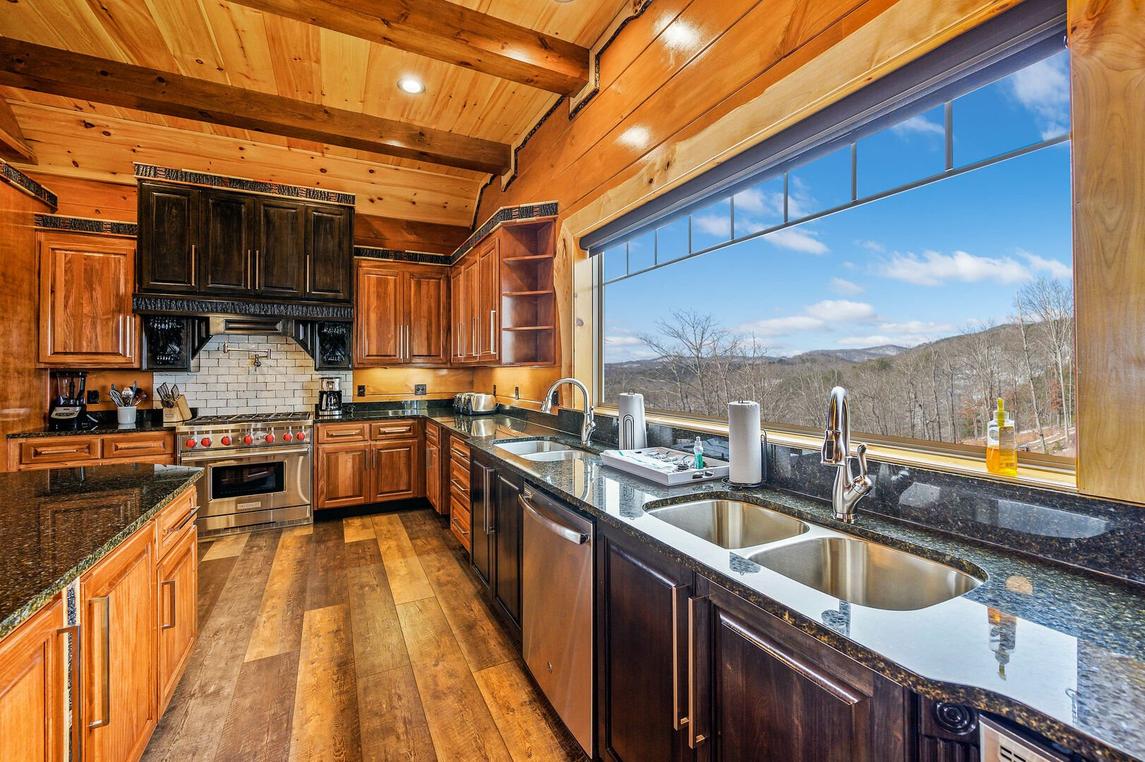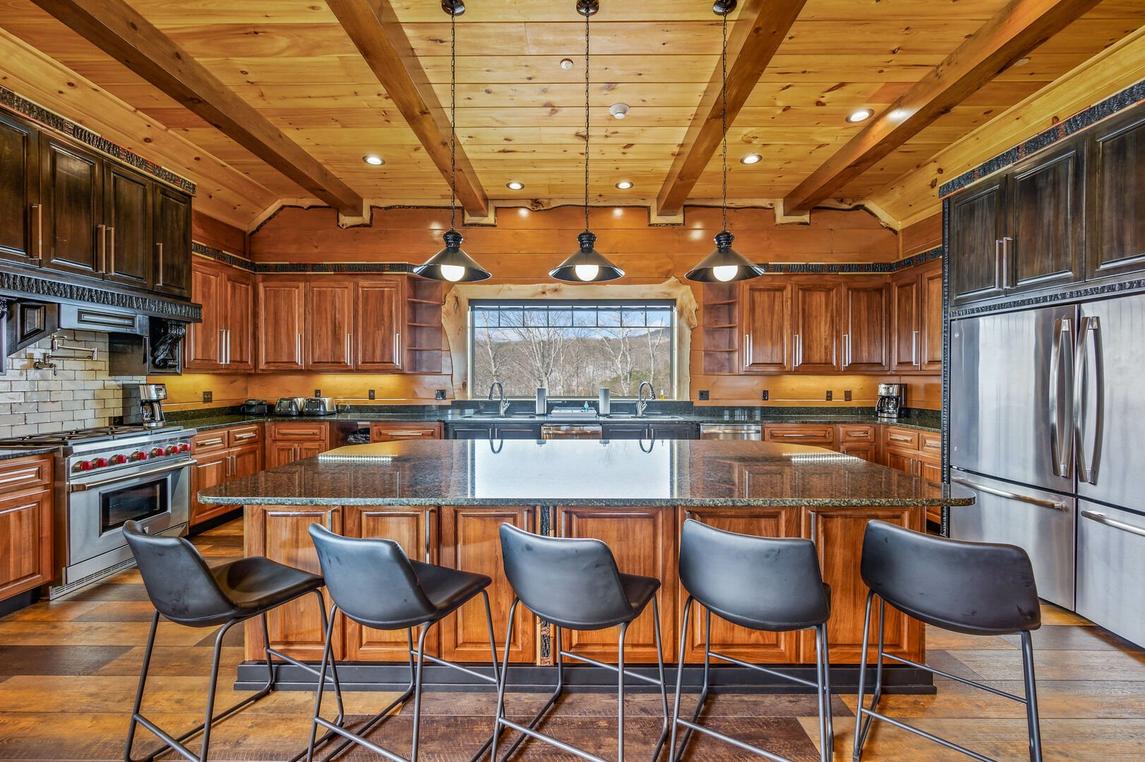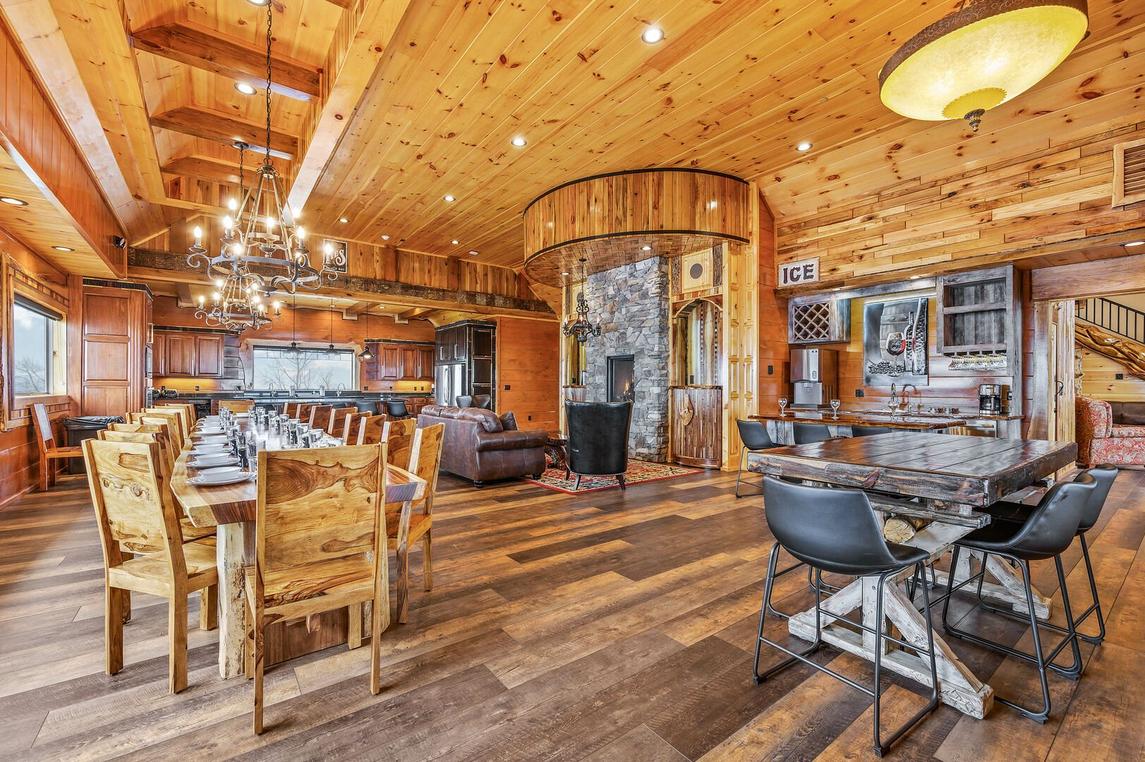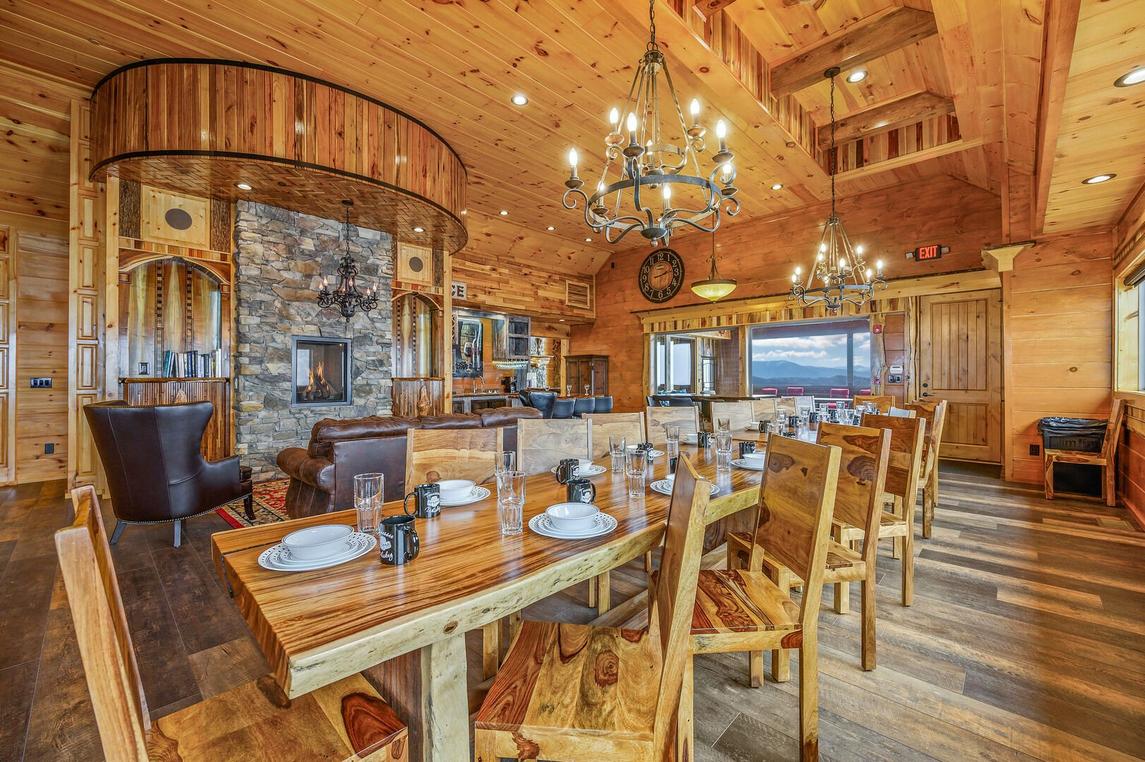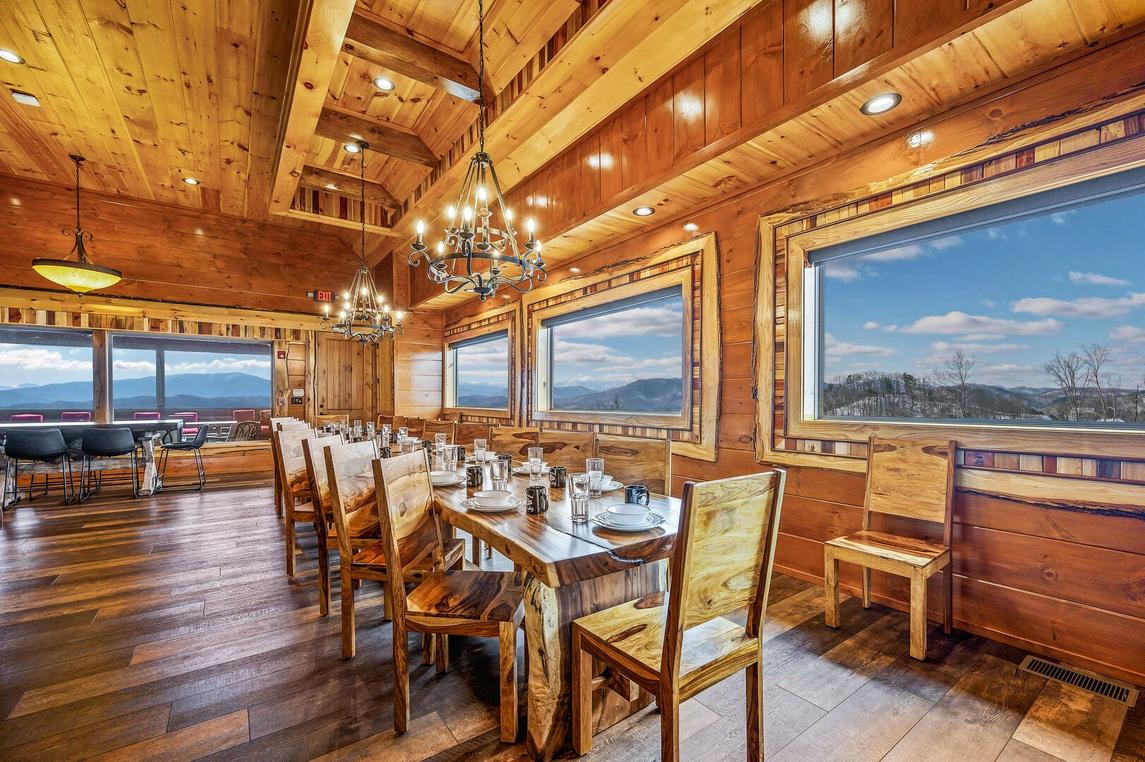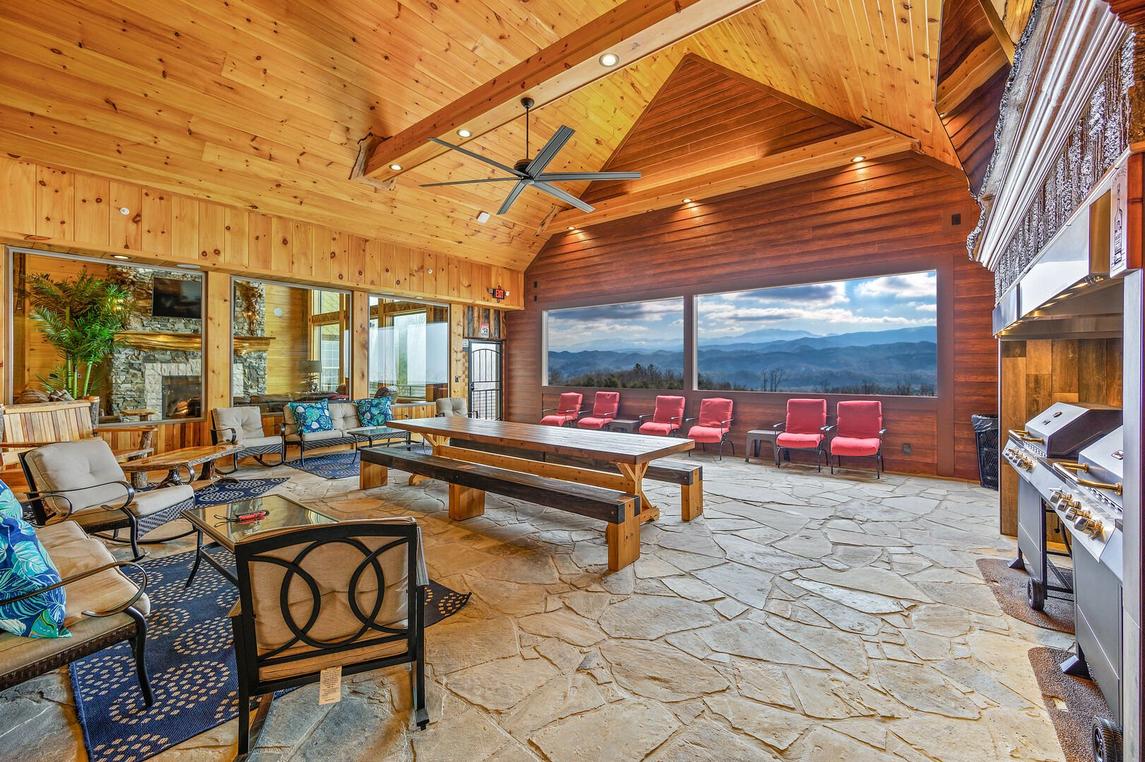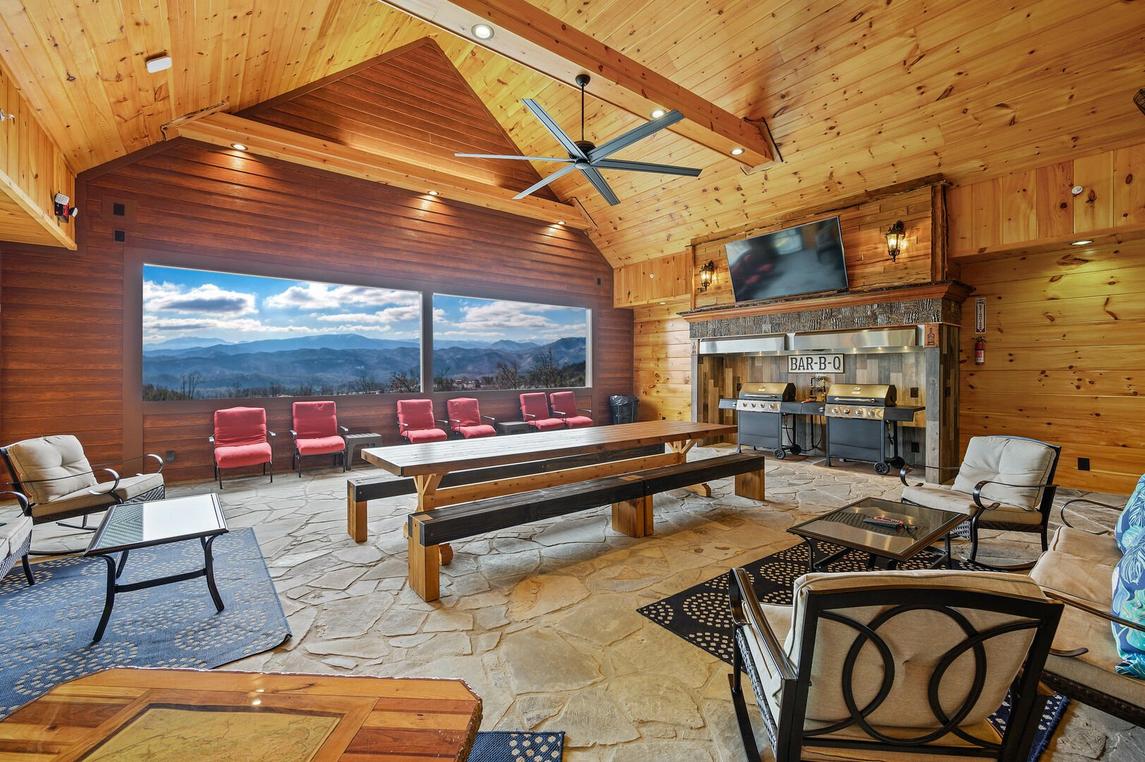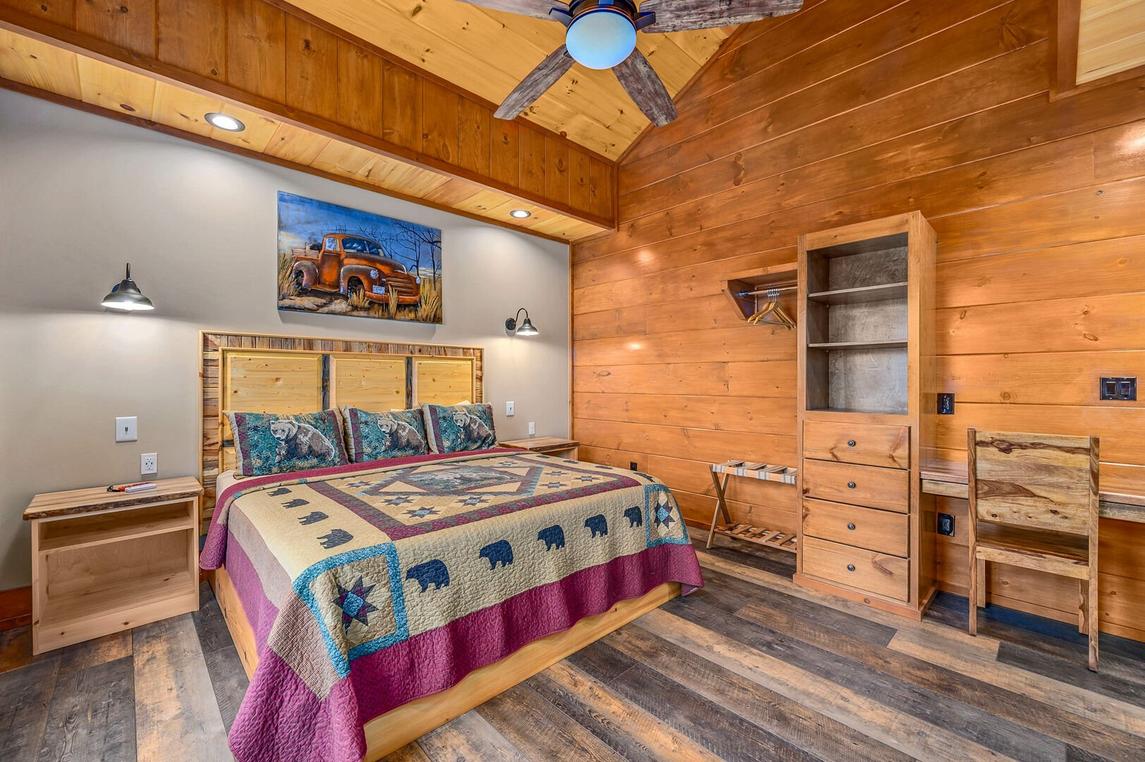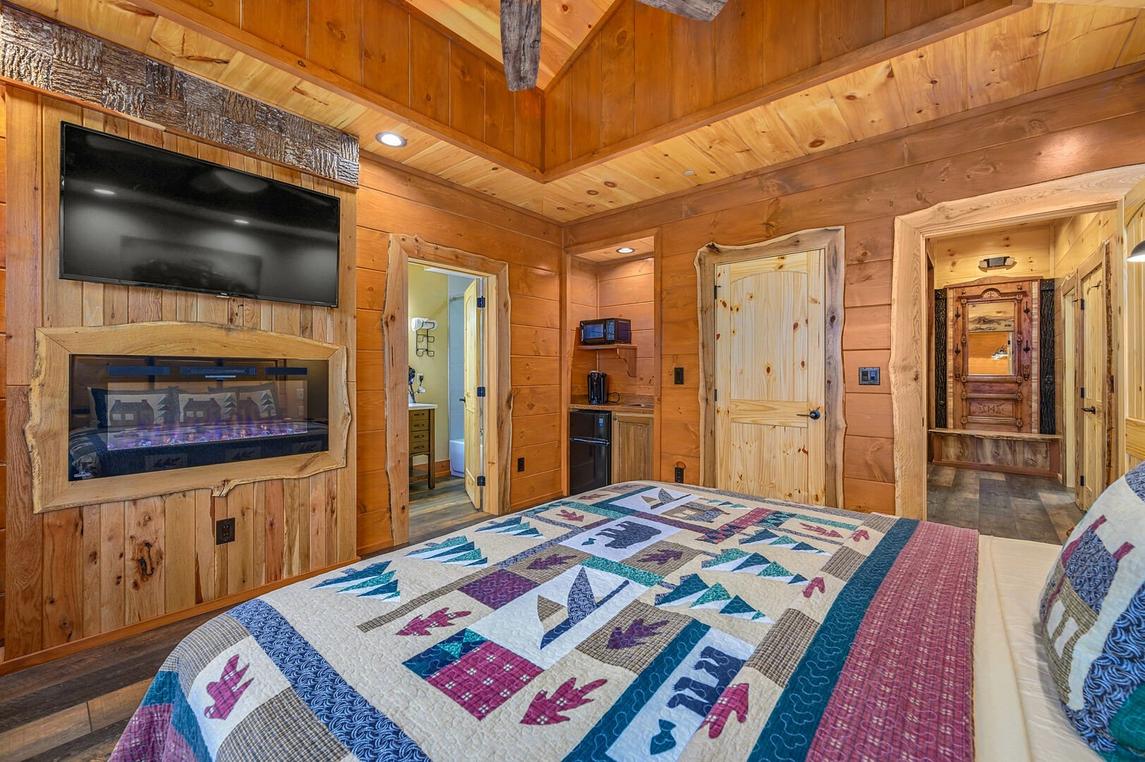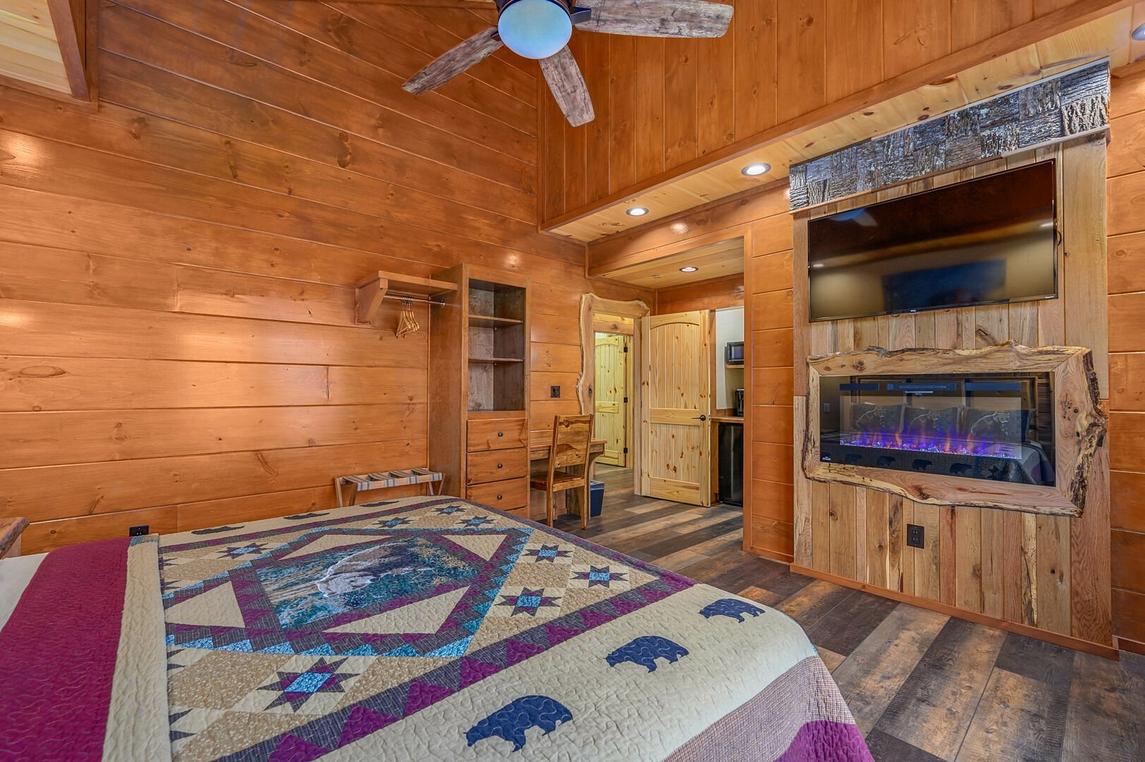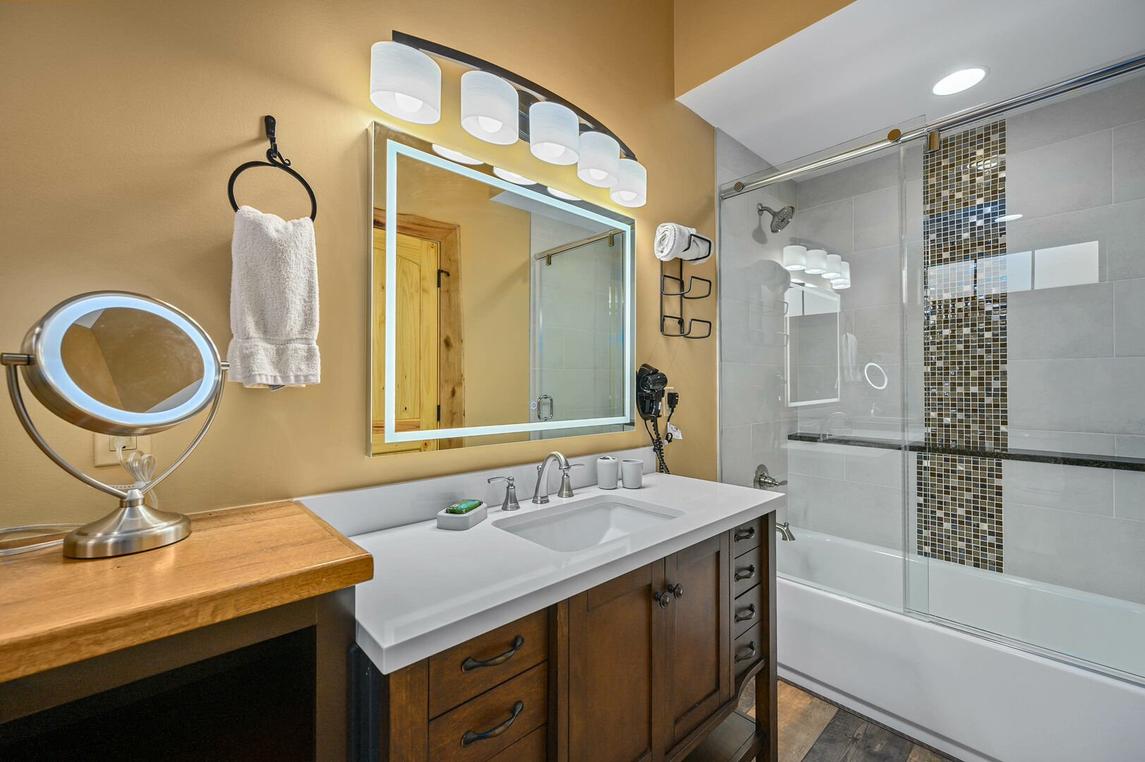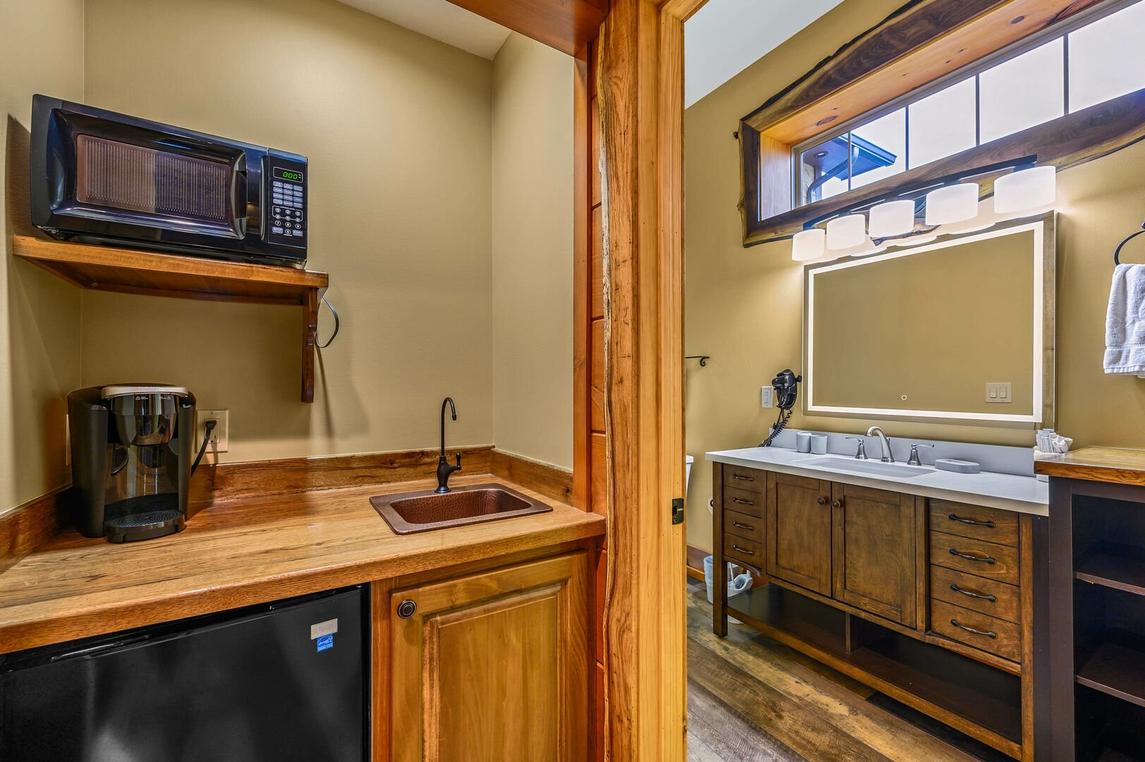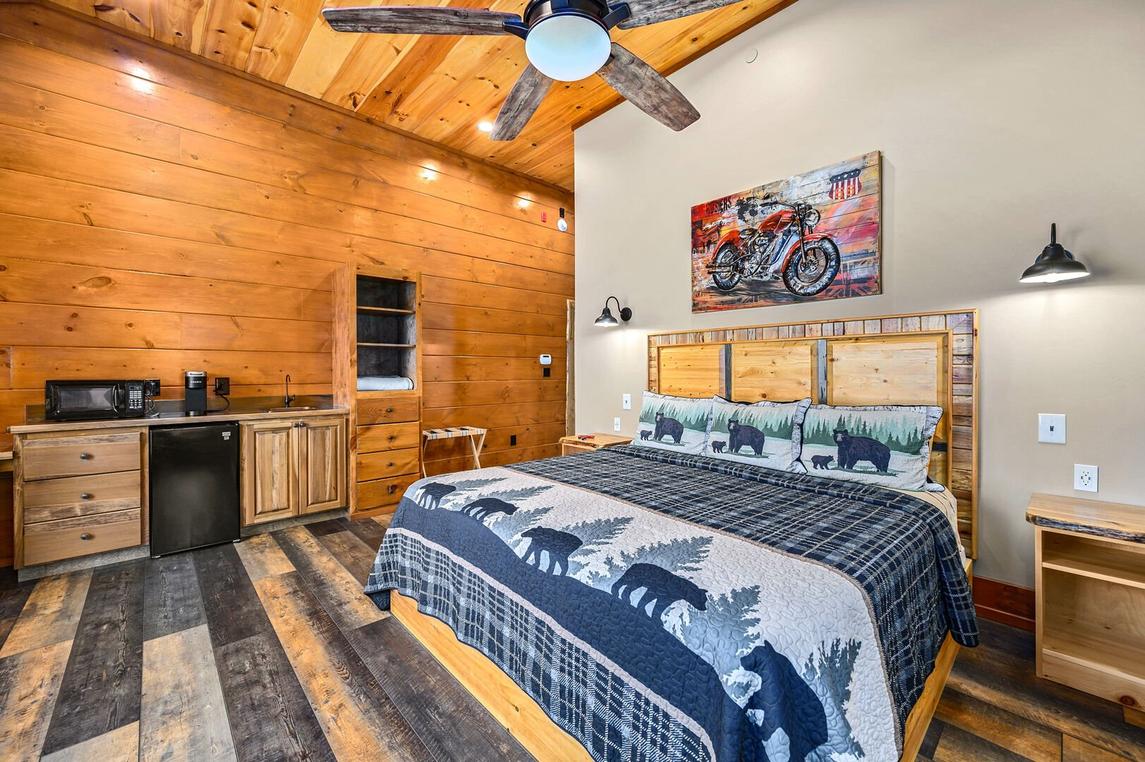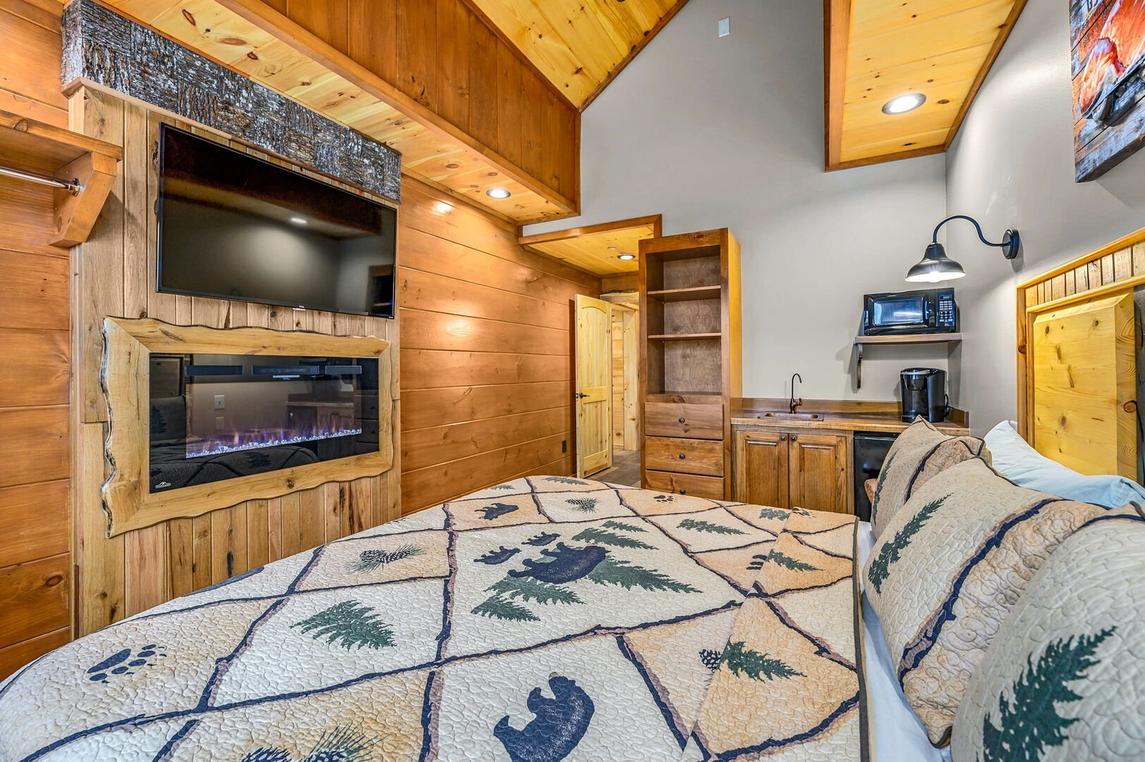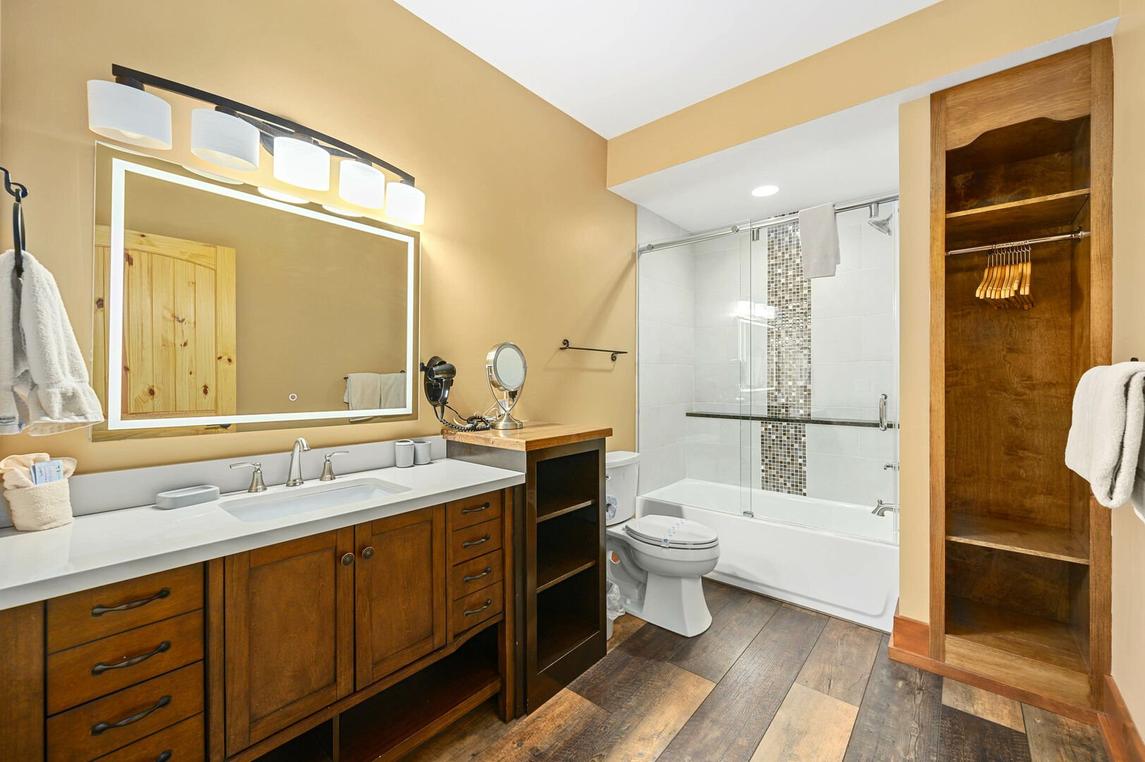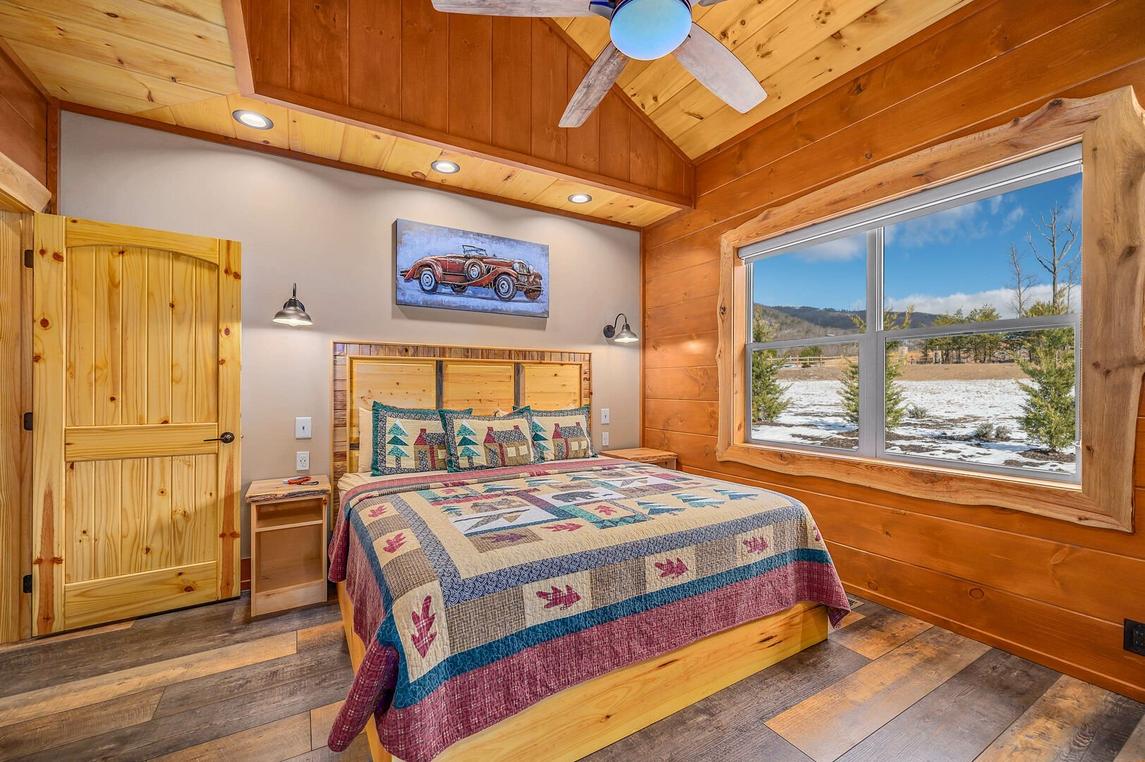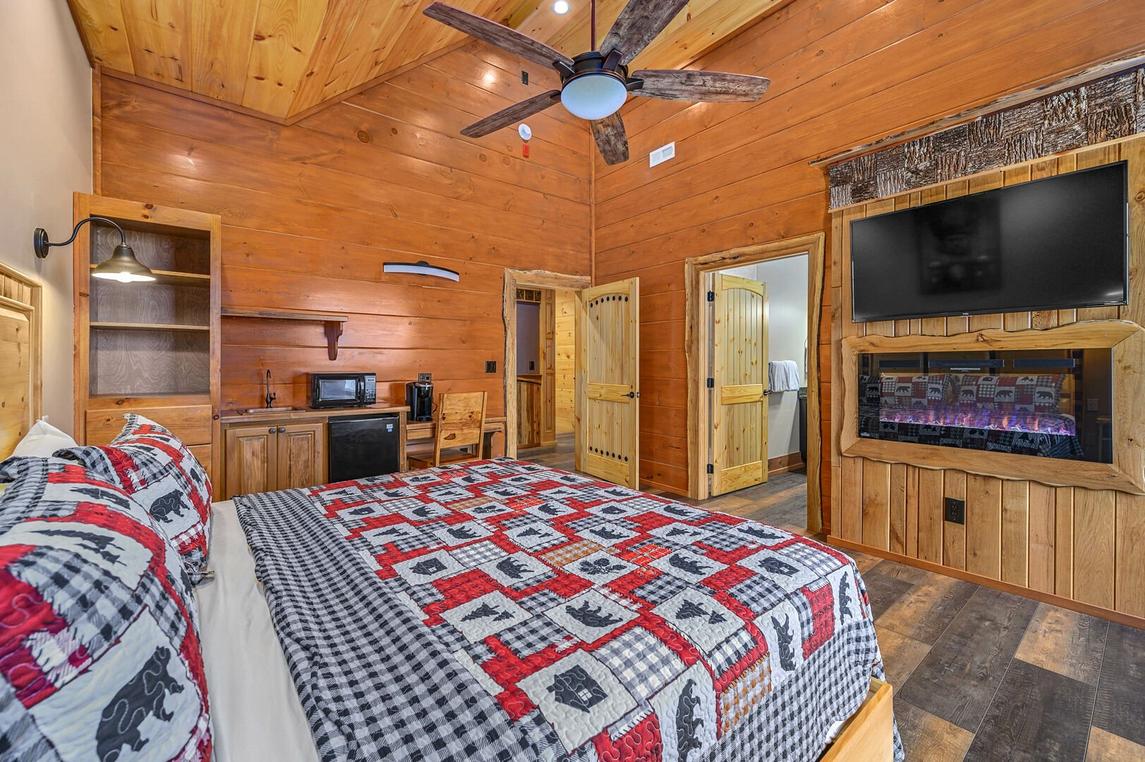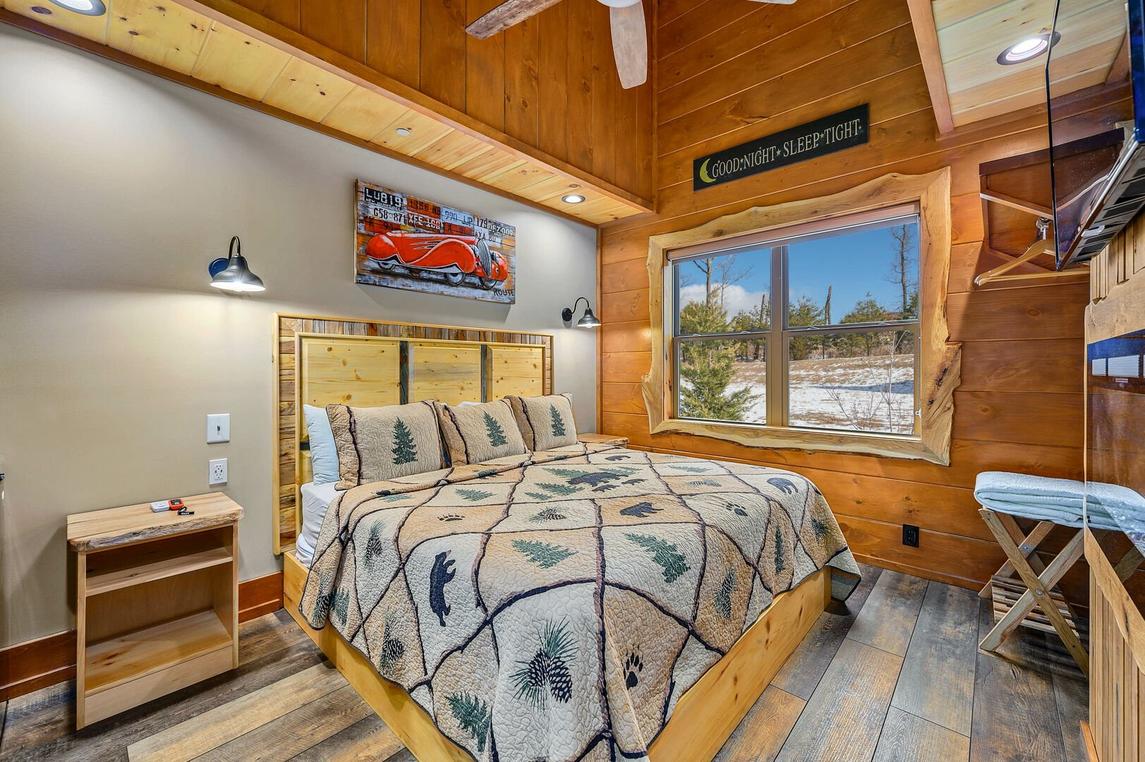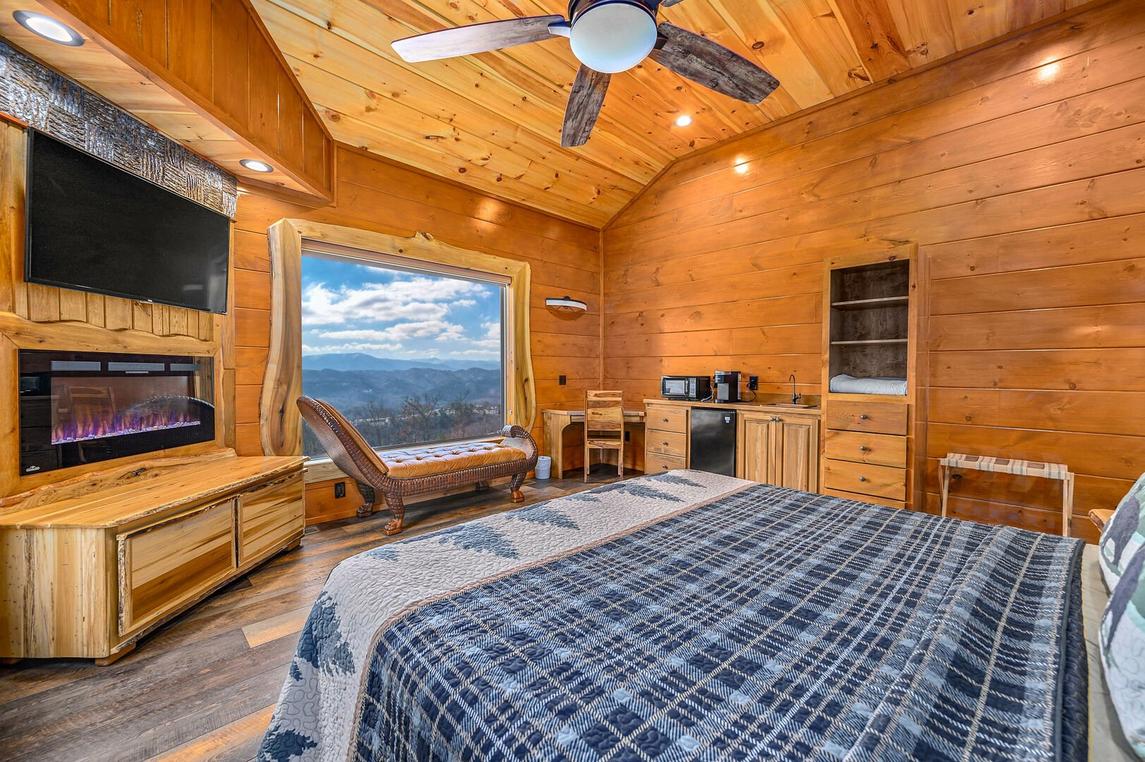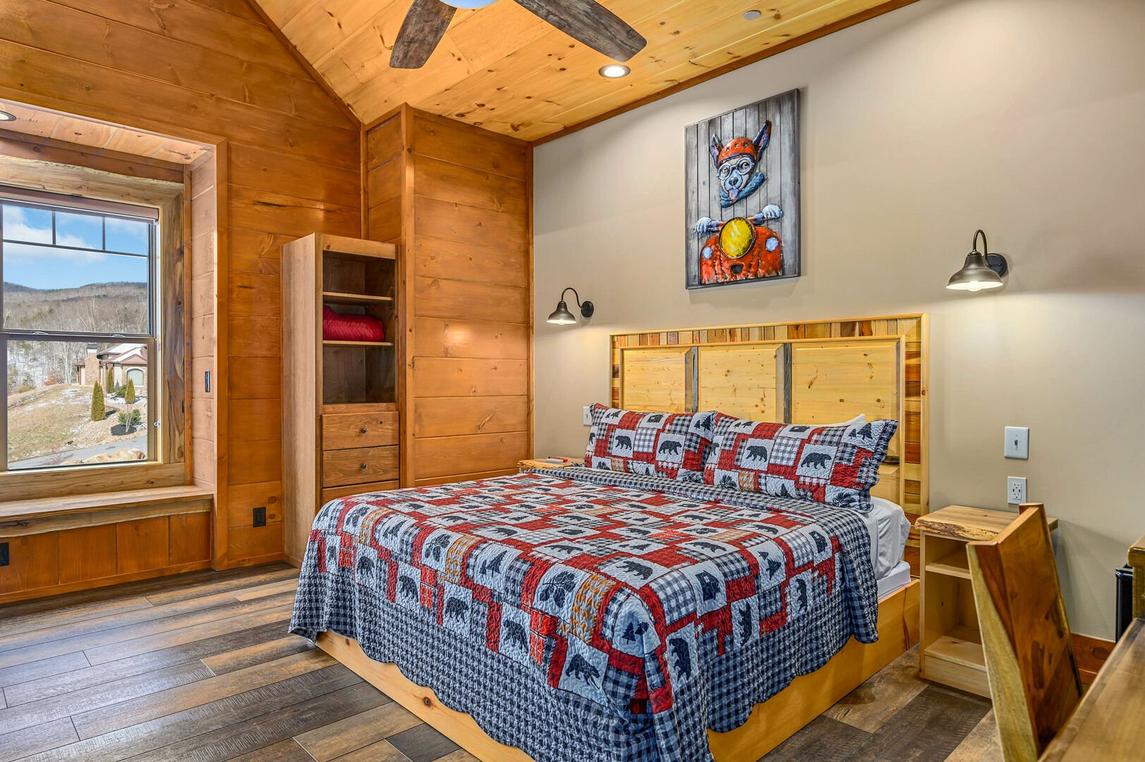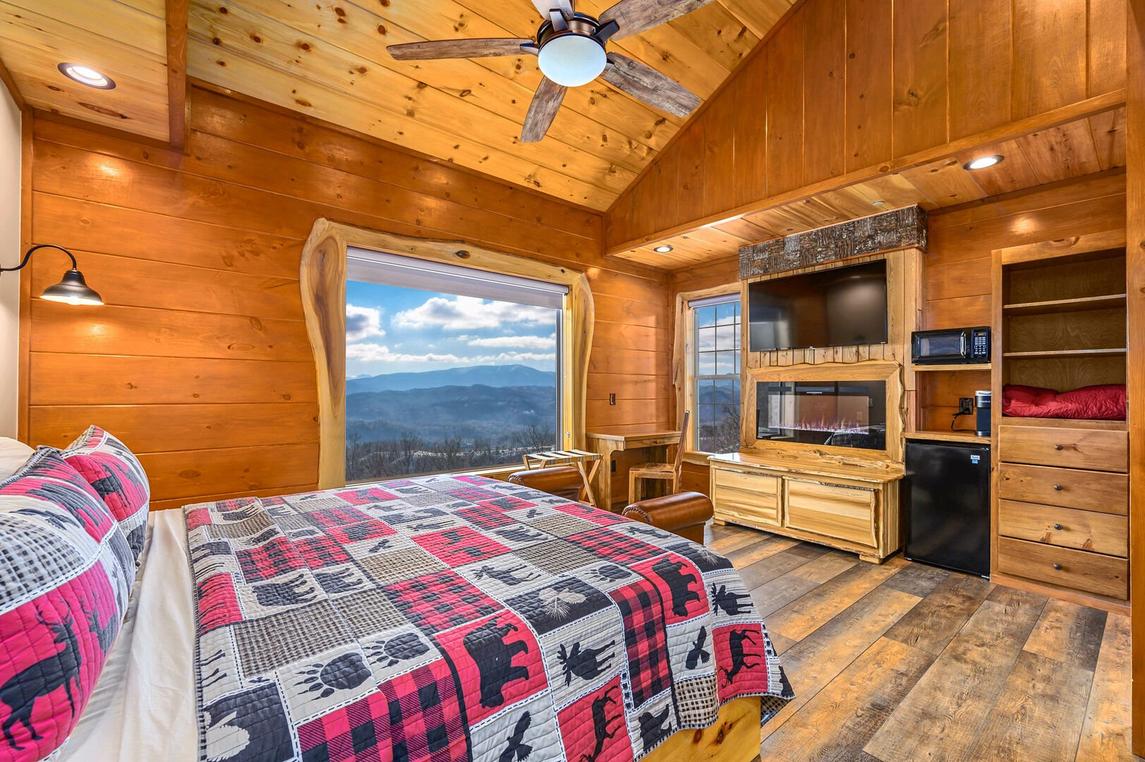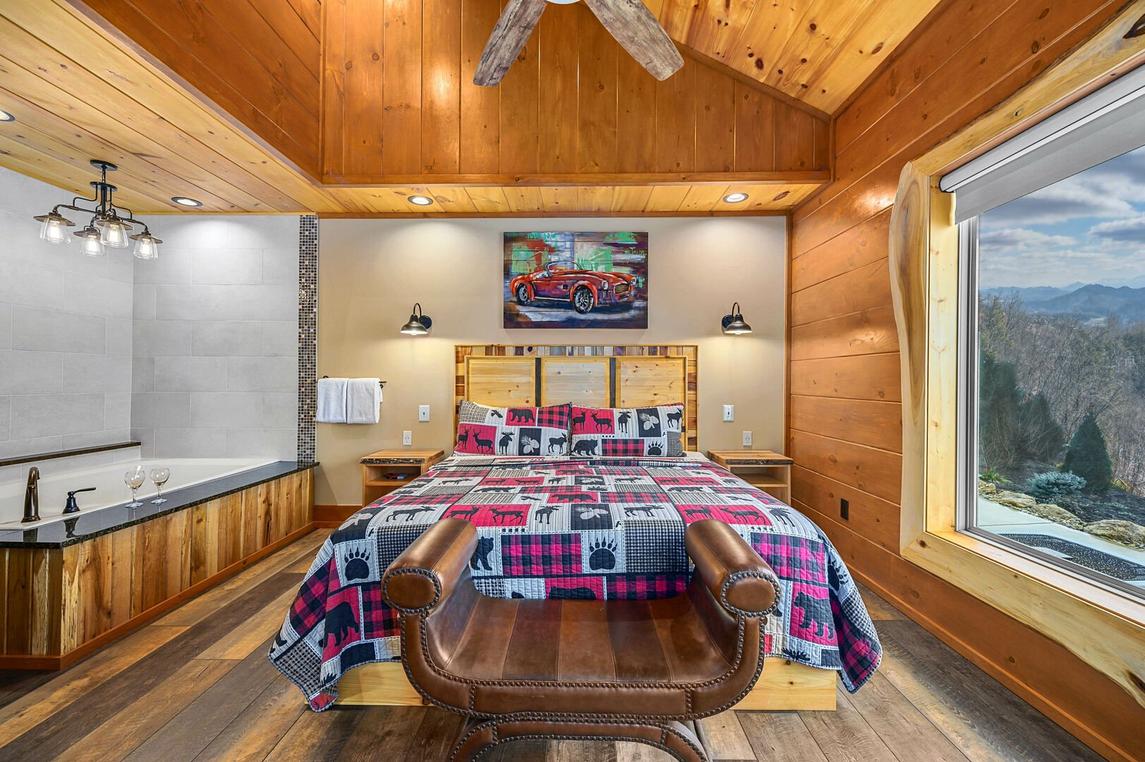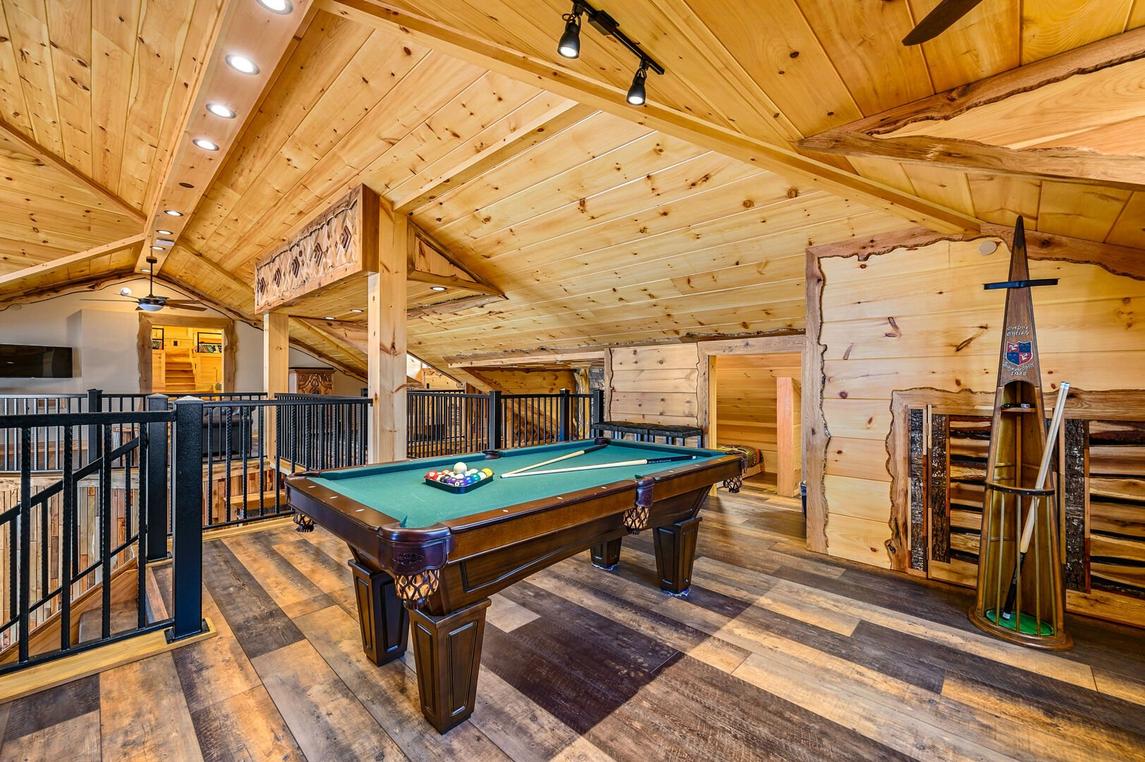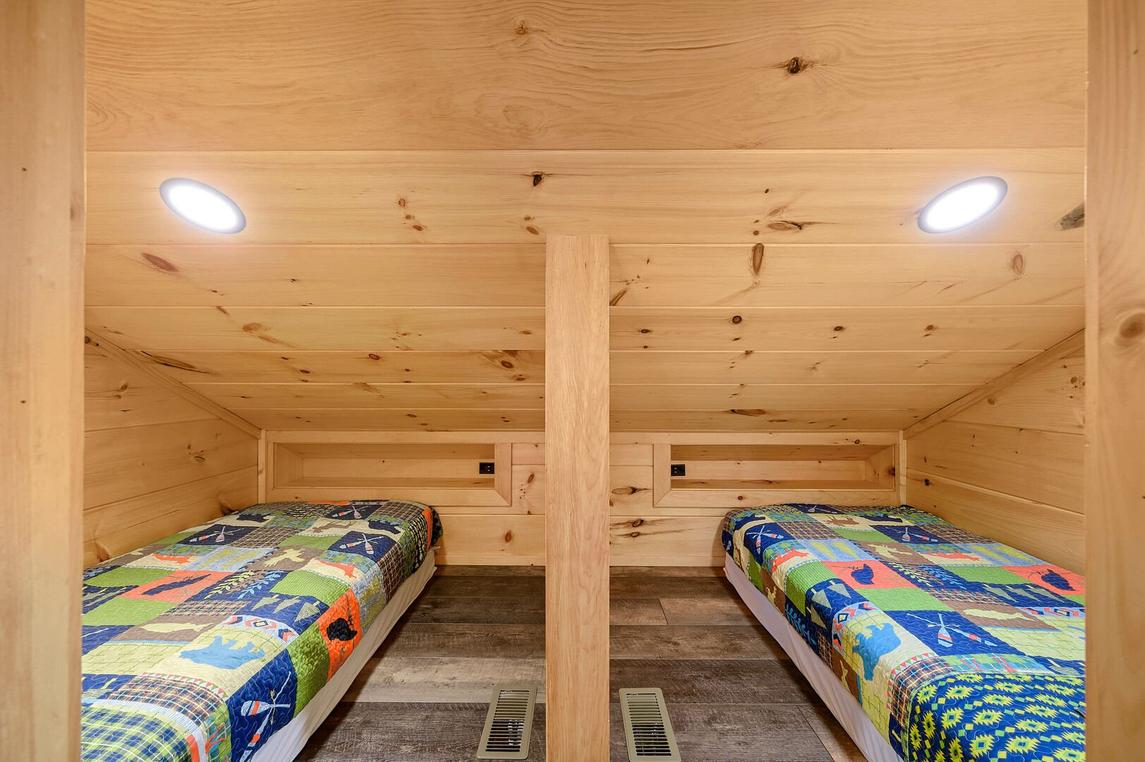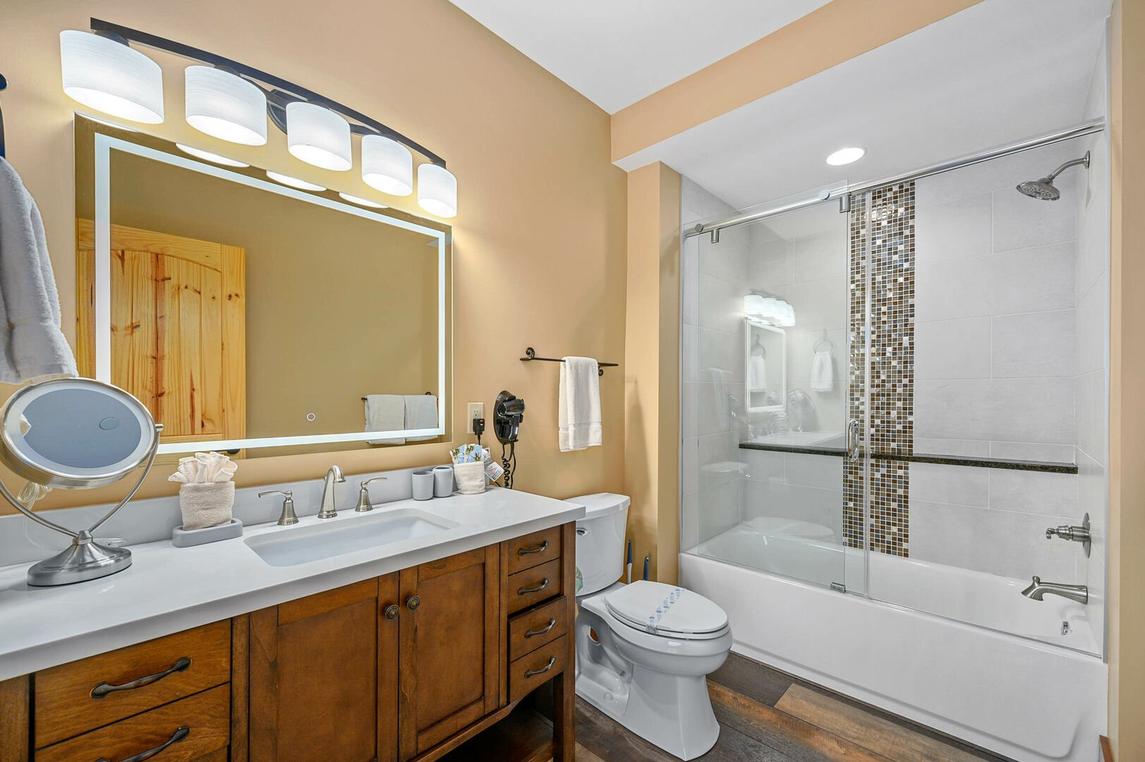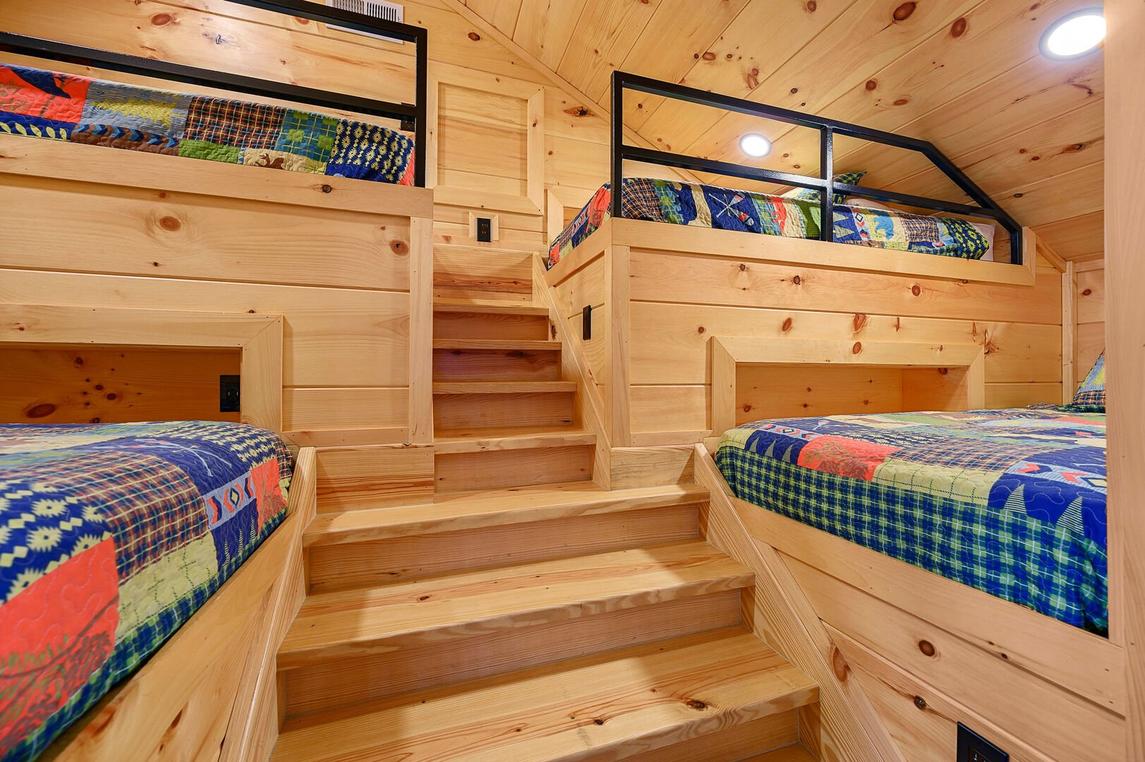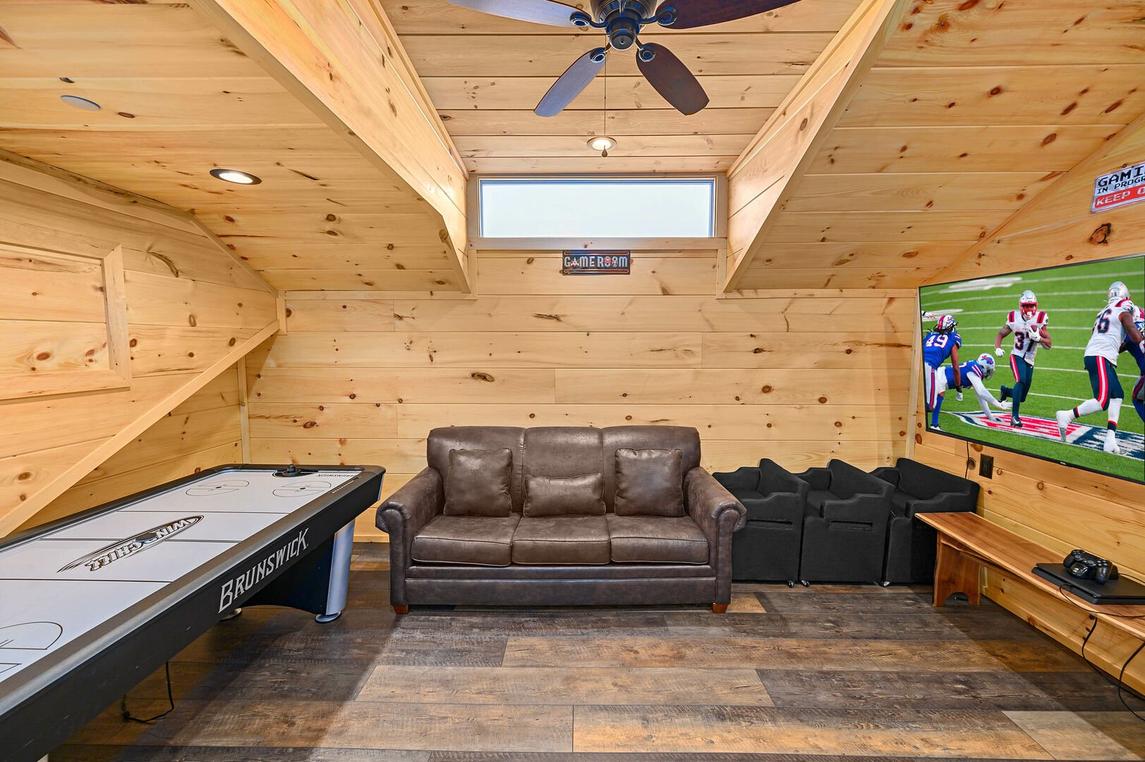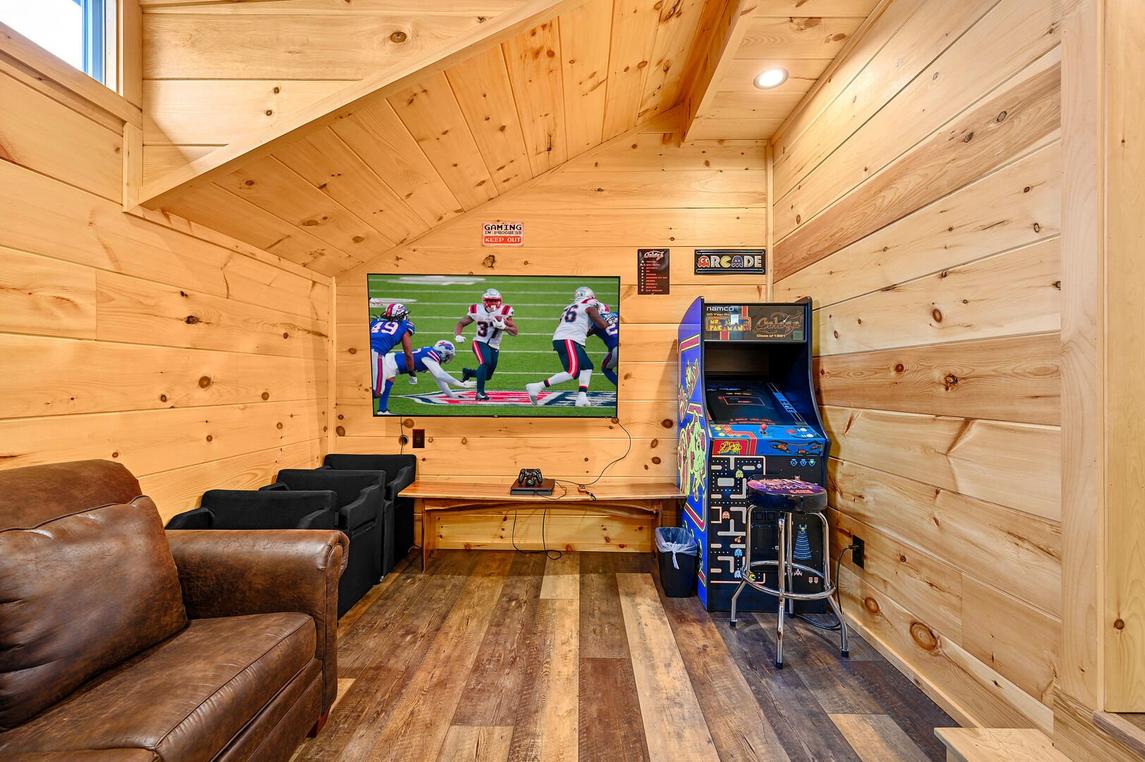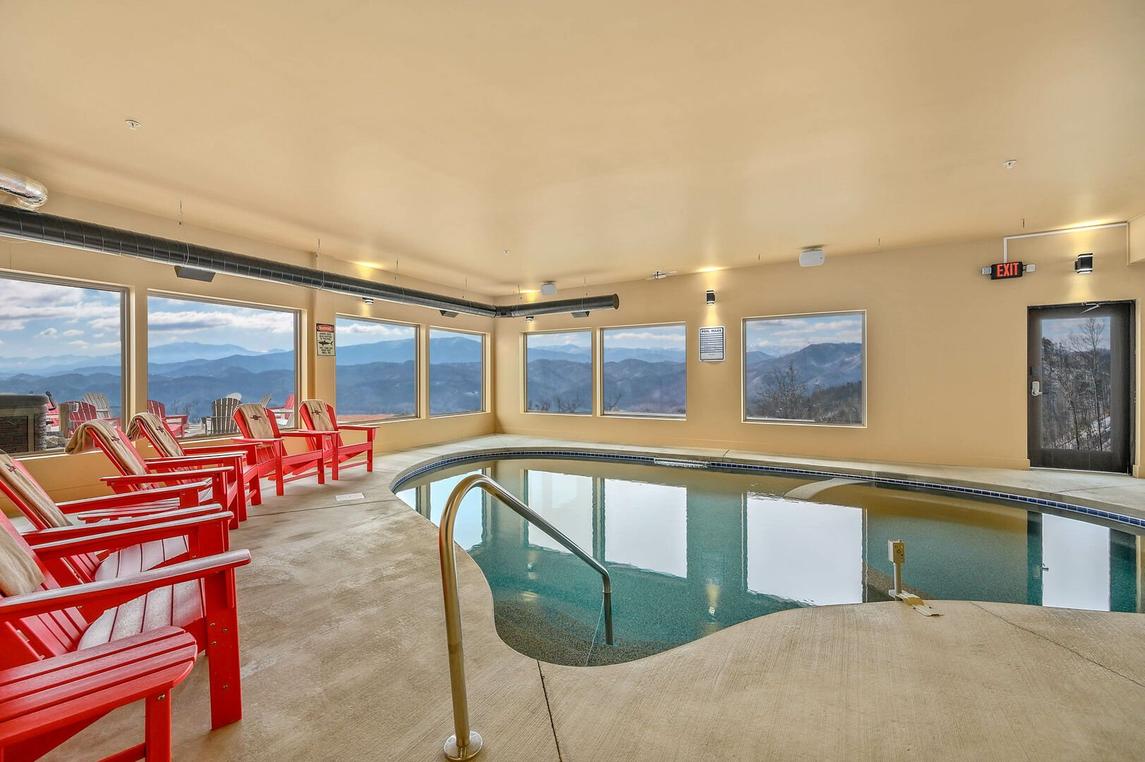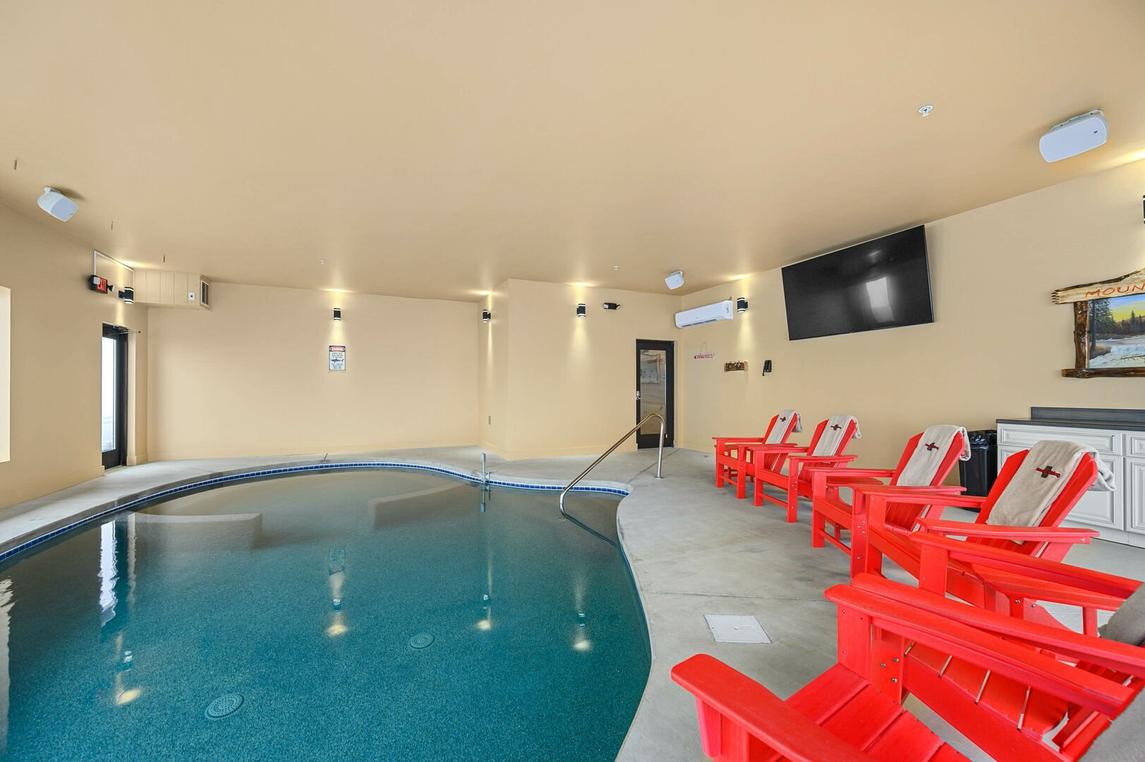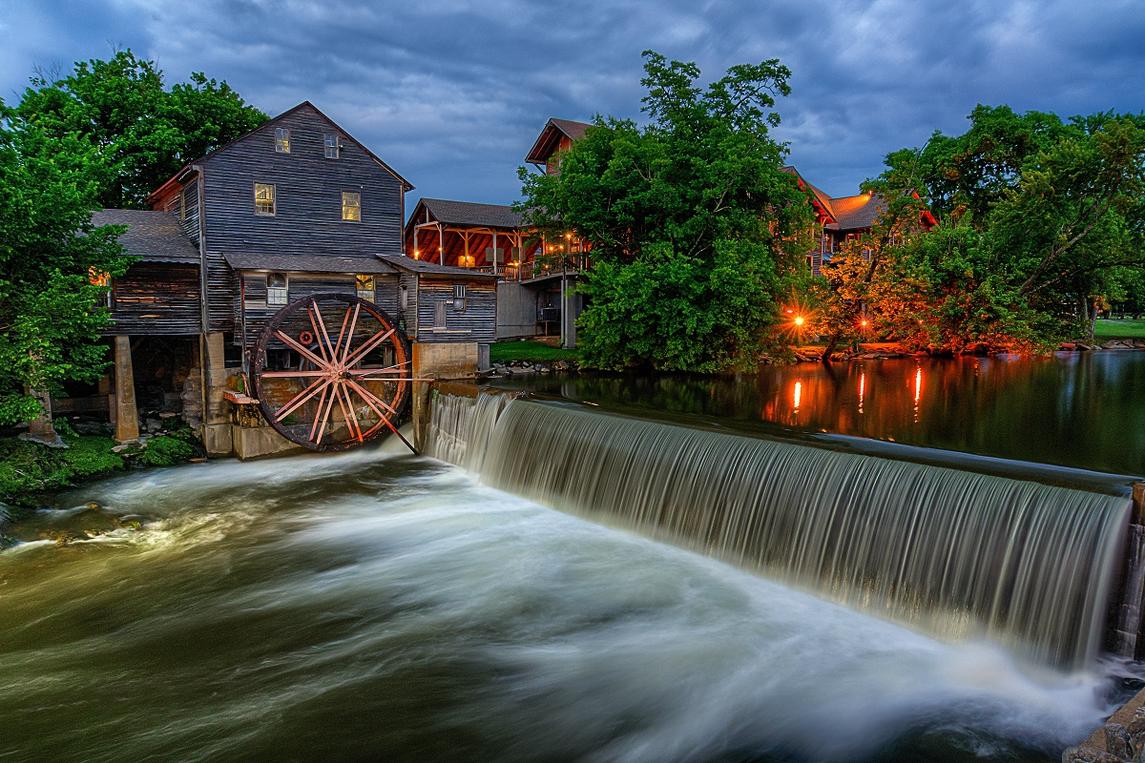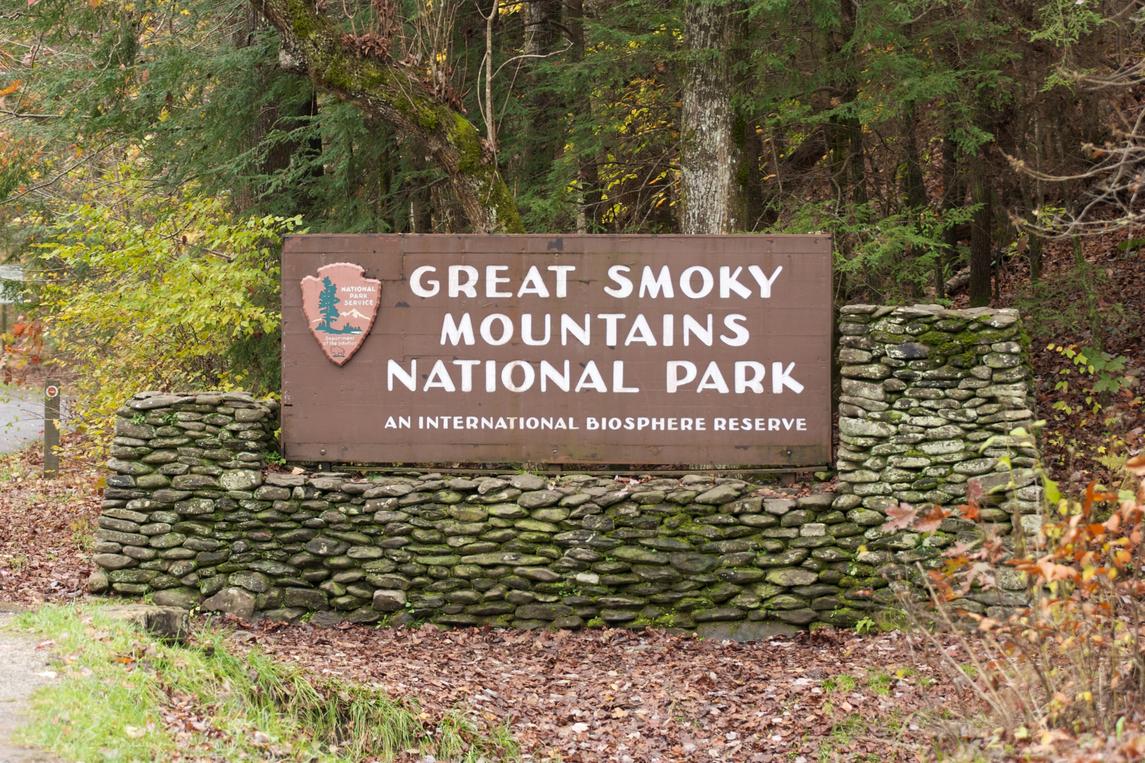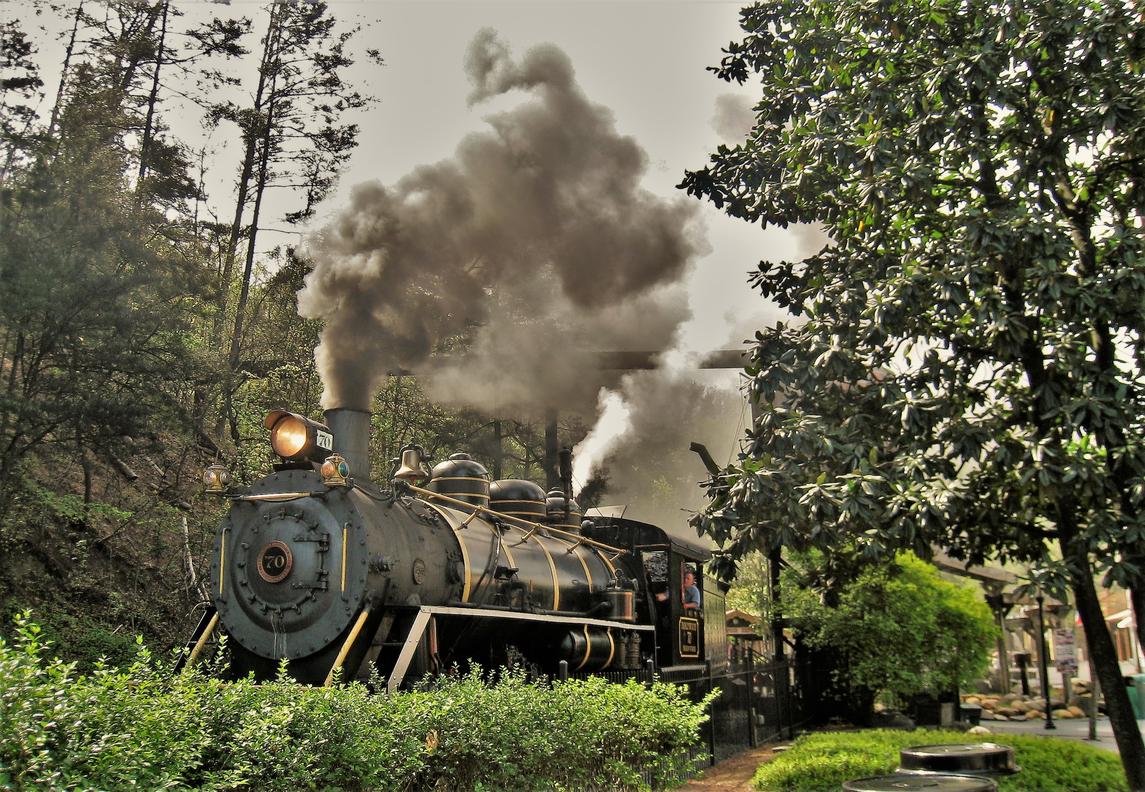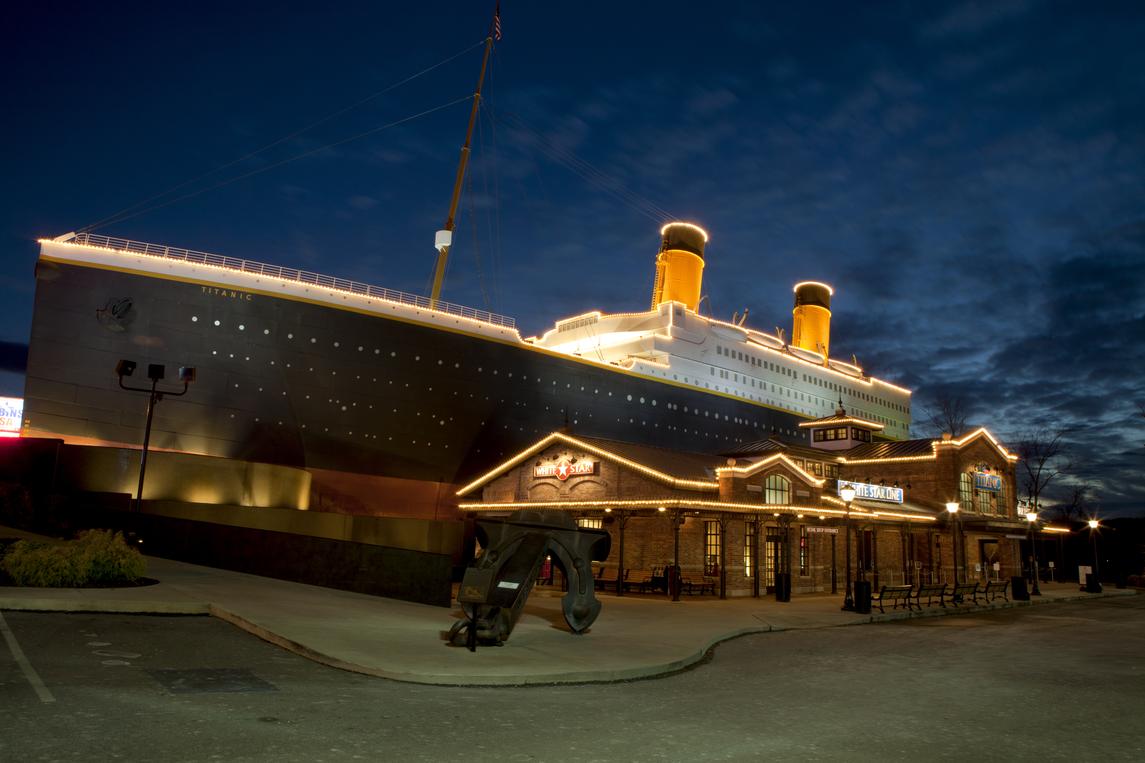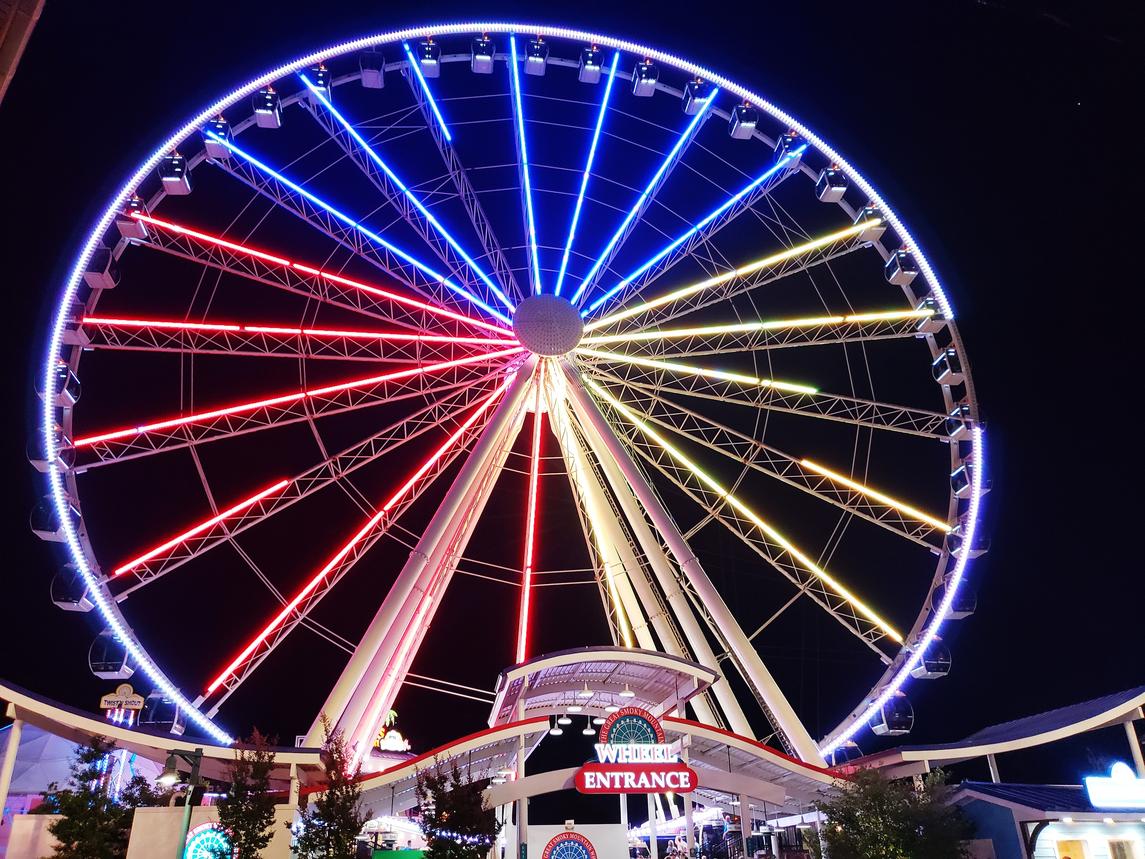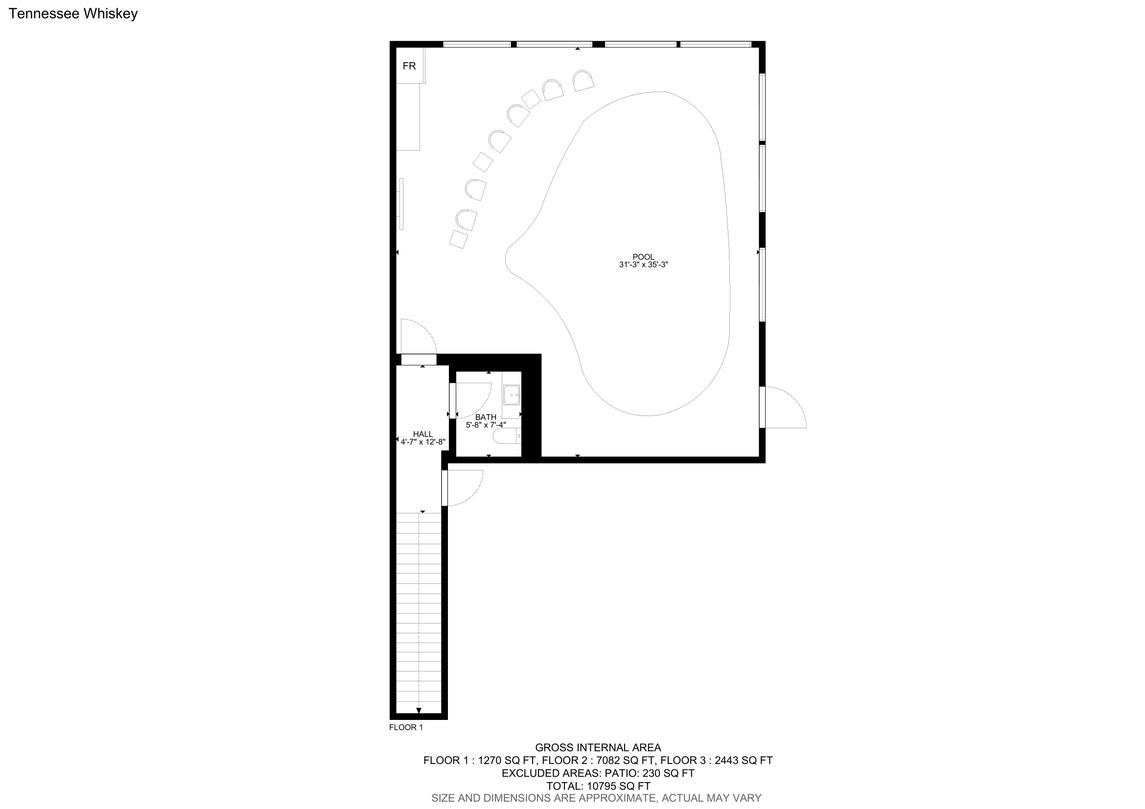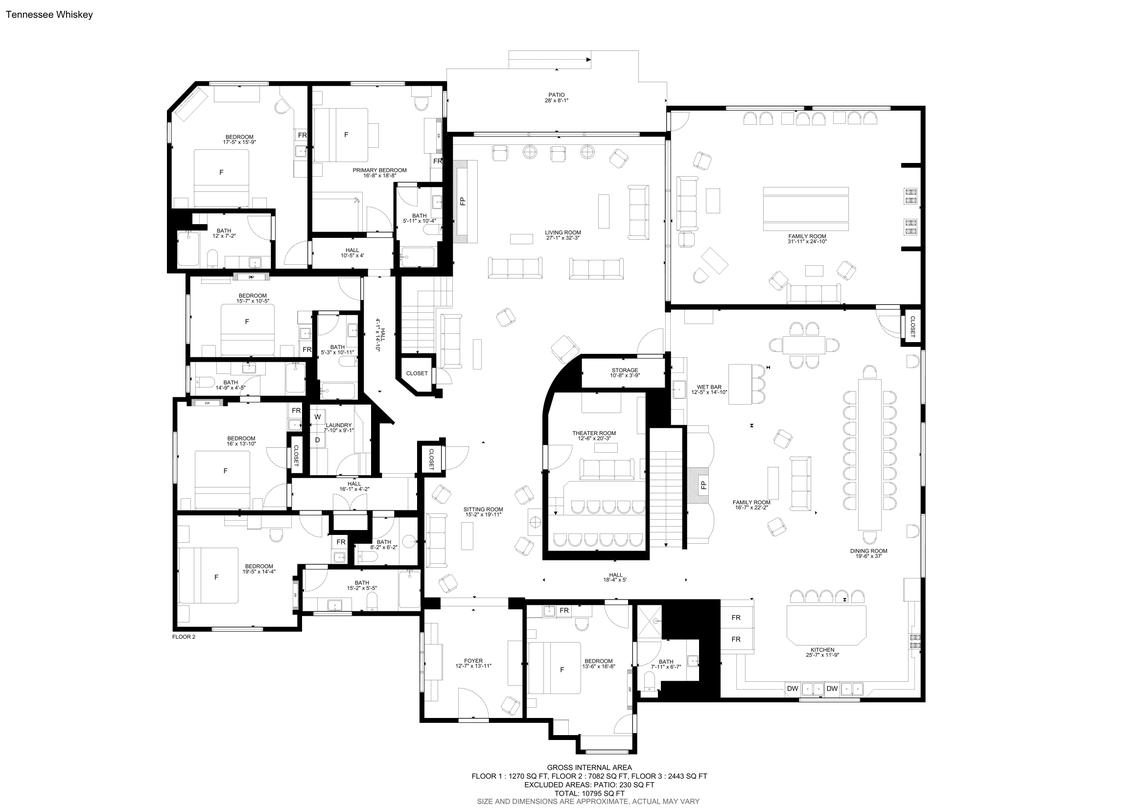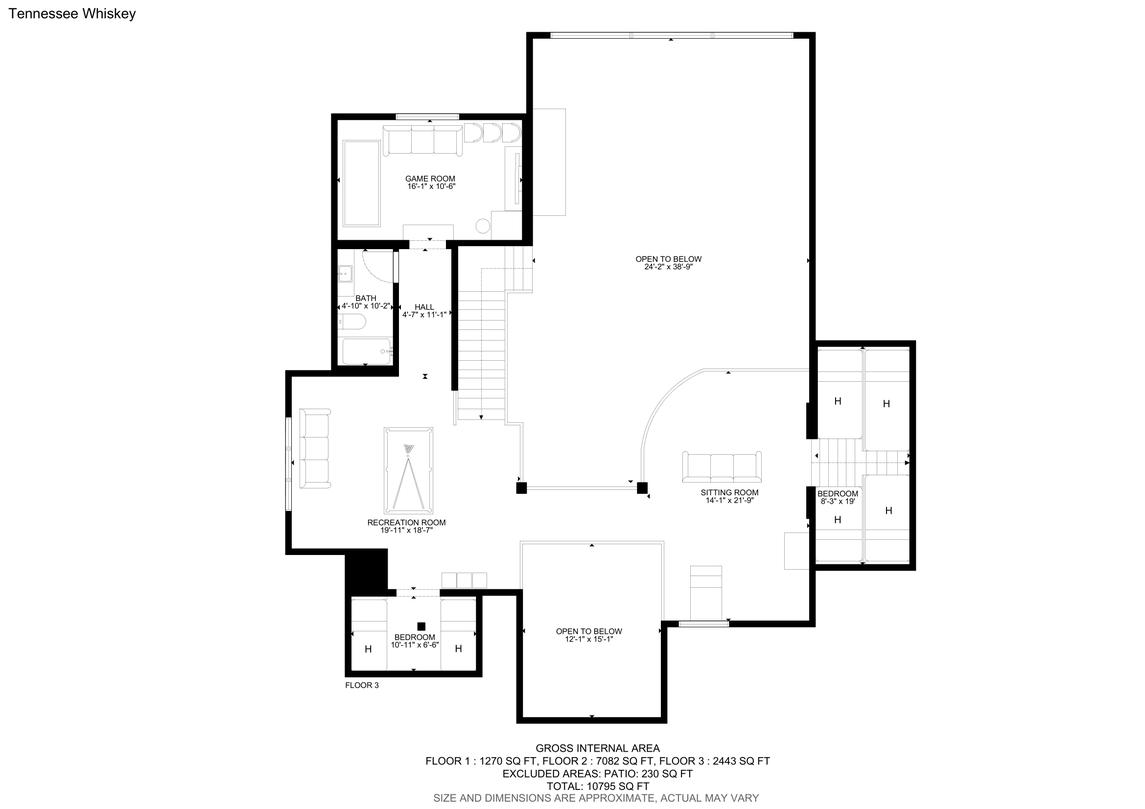 Description
Amenities
Reviews
---
"Tennessee Whiskey" is a 6 Bedroom custom-built property that can sleep up to 34 guests, located in "The Summit on Bluff Mountain" which is one of the most prominent developments in the Smokies. Convenient to the Great Smoky Mountains National Park, Pigeon Forge, and Gatlinburg area, attractions, restaurants, and shopping planning your vacation will be a breeze. It features a huge side yard for outdoor games and playtime right at the property itself. It also has a 5 hole in one putt-putt golf course, a waterfall feature, and a live Koi Pond to the side and back of the home that gives that wow factor you have been looking for.
Tennessee Whiskey will surpass all your expectations and is more unique than any other rental home you will ever visit. After years in planning and construction, the builder/owner brought his vision to life in every meticulous detail of this home.
From the moment you drive up to Tennessee Whiskey, you know this is not like any ordinary vacation rental property you have stayed in. It has multiple paved parking areas that will easily fit all family and friends.
As you open the massive 8-foot door into the main level your breath will be taken away by the dynamic attention to detail. Stunning custom wood features frame the one-of-a-kind view you have out of the wall of windows in the great room. These and the gorgeous 20-foot floor-to-ceiling custom gas fireplace are just the beginning of what greets you as you walk through the entryway.
On the main entry level, you will find the great room with a 75-inch 4K TV and 3 separate seating areas. This space will provide plenty of room for your entire group to come together and relax in front of the fireplace.
Just off the great room is the fully equipped gourmet kitchen with a Wolf 6 burner gas range/oven combo, above the range large pot filler, separate built-in oven, and 2 oversized refrigerators. You will also find all the small appliances, pots, pans, bakeware, utensils, dishes, glasses, and stemware you will need to prepare and cook the best meal your family has ever had. The huge island with a bar in the kitchen area supplies you with plenty of counter space and adds 5 seats for dining.
Adjacent to the kitchen is the dining and seating area that separates the room. The custom-built log slab dining table seats 20 and has huge picture windows to take in the amazing view while enjoying a sit-down dinner with your guests. At the back of the dining room is another rectangular table with 6 chairs for added seating. There is also another bar area with 3 more chairs and a built-in continuous ice maker where you can mix up your favorite beverages and a quaint seating area with a sofa and 2 wing-backed chairs in front of a cozy fireplace to relax after a day of sightseeing or let the guys feel like they have their own Gentlemen's club area.
If you want to grill and enjoy a nice breeze while watching a game on the 75-inch 4K TV, well you can do that too! Just off the kitchen/dining area, you will find an enclosed patio with a view like no other, 2 indoor gas grills, seating, and a dining area that will give you the feel of being outdoors all while allowing you to enjoy this space rain or shine.
Want a true movie night? This has got you covered. There is a private media room with an 86-inch 4k TV that seats 11 in theater-style seating and another queen sofa sleeper that adds 3 more seating spaces.
This main entry level also boasts 6 oversized well-appointed king suites all with their own private bath, gas fireplace, 50-inch 4K TV, mini-fridge, microwave, and Keurig coffee maker. One of these king suites is also fully handicap accessible and features a wider entry door and a custom bathroom with a roll-up sink, roll-in shower, and grab bars around the toilet.
One flight of stairs up you will find 2 separate sleeping nooks. The first one is furnished with 2 individual twin XL beds and the 2nd one has a total of 4, 2 lower and 2 upper twin XL beds with stairs in between. Kids will love these spaces or with the XL size and comfy mattresses, adults can enjoy them as well. You will also find a seating area that overlooks the great room below and shares the spectacular view from the wall of windows. This sitting area is furnished with 1 sofa queen sofa sleeper and a 50-inch 4K TV. Across the catwalk supported by Tennessee Whiskey stamped steel beams is the pool table, another queen sofa sleeper, full bath and game room with a queen sofa sleeper, air hockey, arcade game, and 75-inch 4K TV with a connected PlayStation 4 (so don't forget to bring your games).
And, If all of this isn't enough to keep everyone busy, happy, and entertained, travel to the bottom level where find the private indoor heated pool and a door that leads out to the built-in fire pit, hot tub, and waterfall areas all of which share one of the most stunning views you'll find in all of the Smoky Mountains.
As smooth as "Tennessee Whiskey" is what your vacation will be when choosing this home to host your time making wonderful memories to remember for years to come. It will leave a taste that will always have you finding your way back each year for the feel that no place but the heart of the Smokies can give. Don't wait… Book Today
Signature Series
Video: https://www.youtube.com/watch?v=VT7I6wBnzAQ
Rich R Finley
If you are looking for an incredible experience in a luxury setting, this is it. You truly don't have to leave the house to enjoy a relaxing vacation. Amazing views, even though there are neighbors it is still very private. We were very happy with our stay at Tennessee Whiskey.
Parth Patel
Truly a perfect stay and a perfect cabin for 4 families.
Douglas Pope
First class accommodations - plenty to keep all of us active, Bear Cabin support when needed. Guests were 2 grandparents, 4 children and spouses (42 to 48 years) and 10 grandchildren (5 to 15 years) celebrating our 50th wedding anniversary. Local attractions were enjoyed by all. We may rent this unit again in the future.
Devon Wiechens
Beautiful cabin.
Steve Welling
Simply amazing.
Randell Cain, Jr
Enjoyed as always. The location and amenities are top notch.
Robert & Sheri Cureton
Beyond our expectations! Our son was getting married and we wanted a venue close to the wedding. With lots of family coming in it was the absolute perfect place everything we could ask for was there. From the moment we entered until we left, we felt like this house was a blessing.
Julie Stonebarger
Beautiful property- our family had a lovely time staying at the Tennessee Whiskey. Great memories. Thank you
Badar K.
This was easily the best vacation home we have ever rented…and we have stayed in a lot all over the US and Europe. It was huge, with amazing details, and the views were simply awesome. The kids, of course, loved the pool and hot tub, and we all enjoyed the movie theatre room. The bedrooms were all nice and kitchen and dining areas were also huge and very well equipped. The house was not only spotless, but it felt brand new. The rental process was also super easy. Everyone (14 of us from a 4 year old to an 89 year old) loved it so much, they were all saying we should come again next year!
ASHLEY WINBURN
THIS PLACE WAS ABSOLUTELY BEAUTIFUL!
Patsy Bohannon
The cabin was more than we could have imagined! That was a real good thing sense we were there on "car show weekend " and you couldn't go anywhere! It was all good because we had a beautiful place to stay and the view was great!! We called it our resort!!! Want to come back!!! Only downside was we needed a dumpster not just trash cans ( guess we are just trashy people)! Love, love, loved it!!!!
Mallory Cottingham
The cabin was even better than the pictures. The view is absolutely amazing. One of the best views we have ever had in the Mountains. Everything was very clean and the host were very accommodating. We will definitely be staying here again.