The Majestic
Select check-in and check-out dates
Please select the nights you would like to reserve using the availability calendars.
Bedrooms: 9 Bathrooms: 10 Sleeps: 23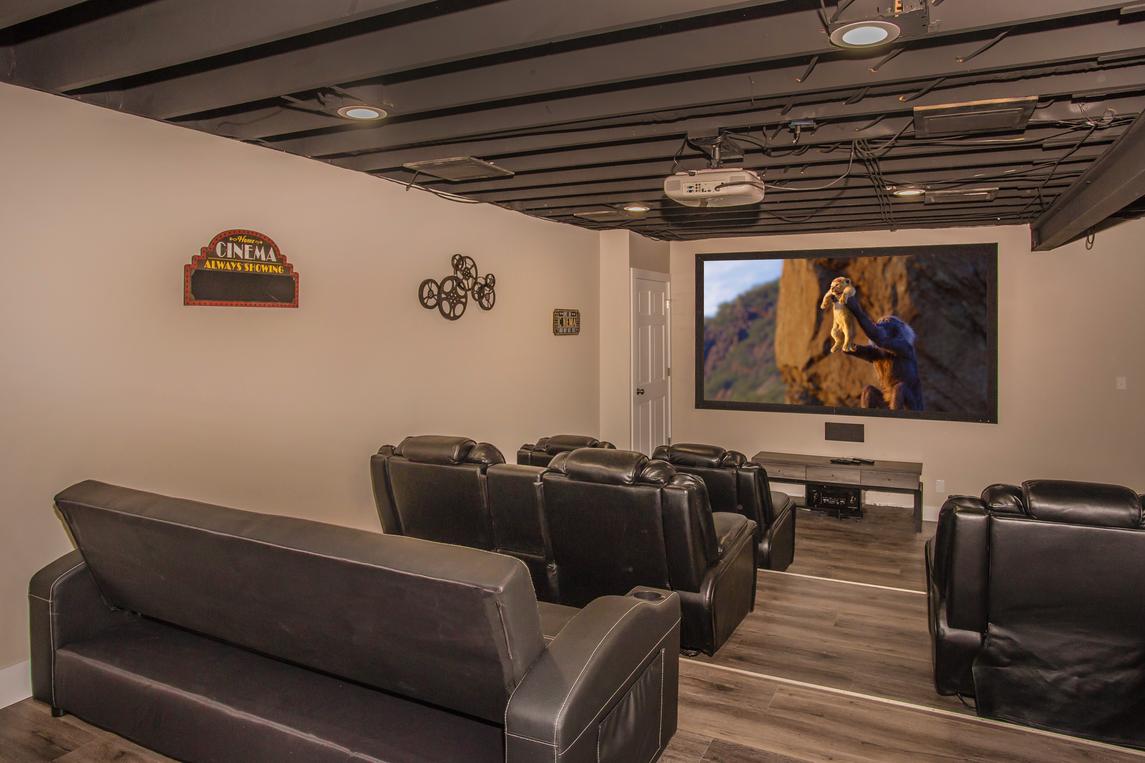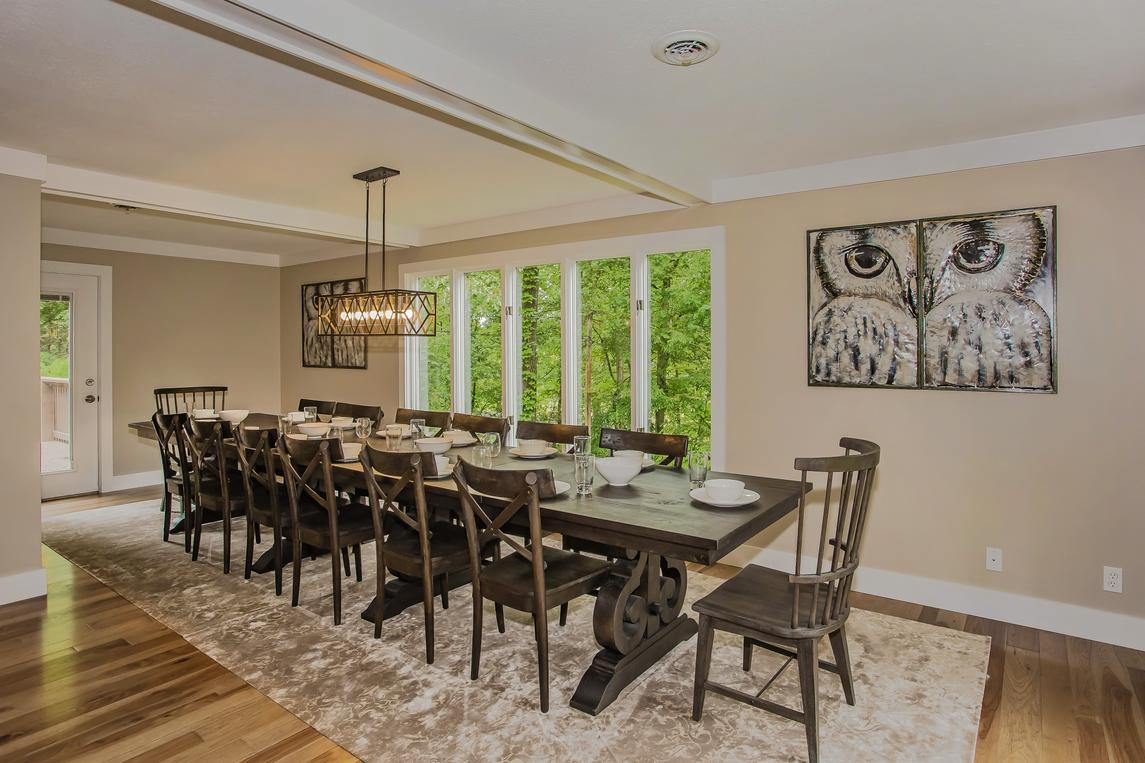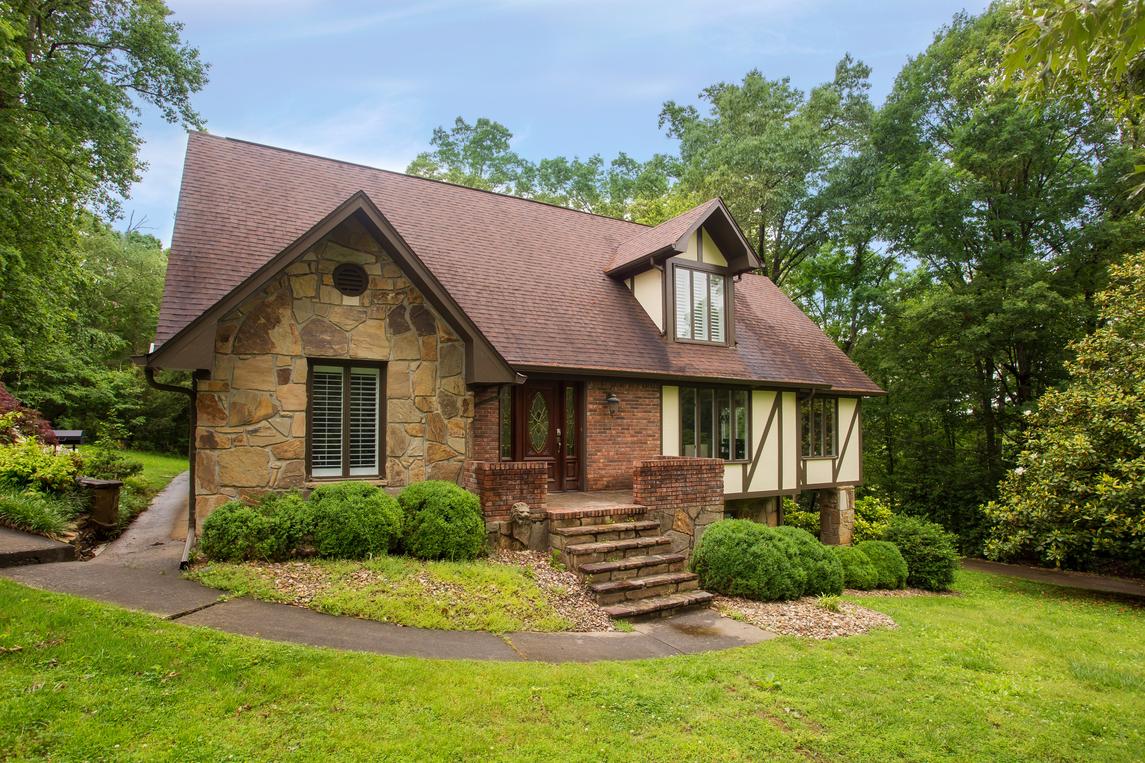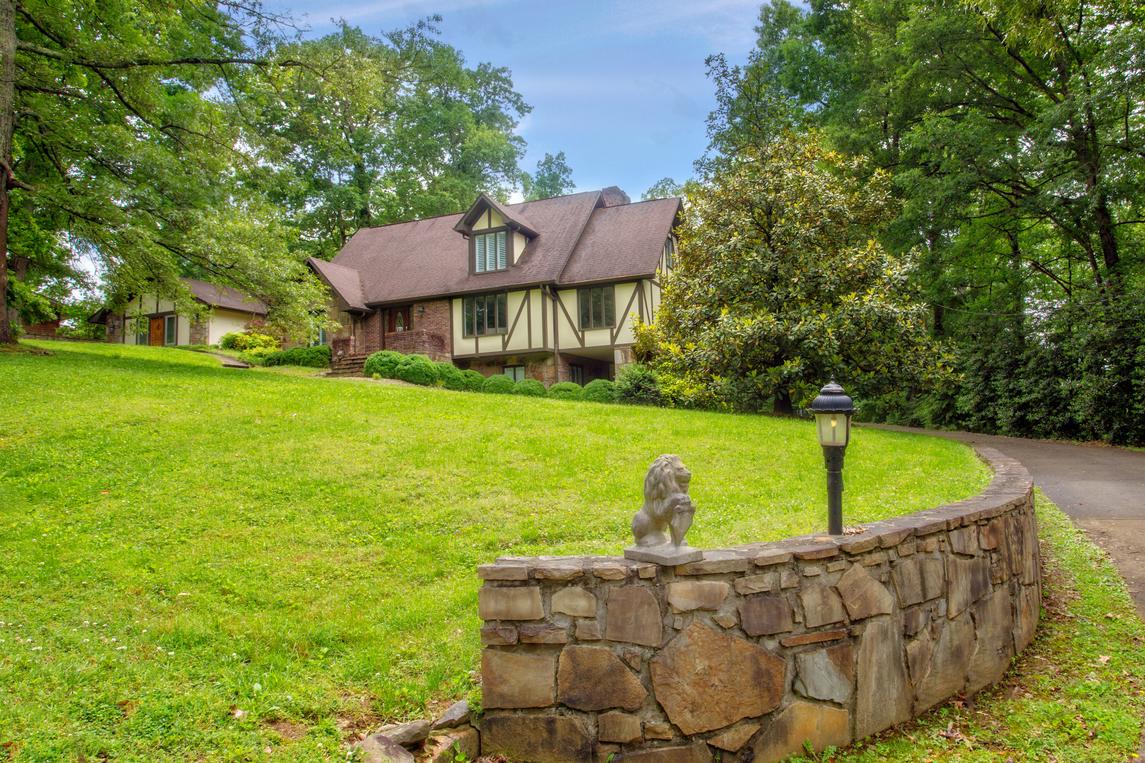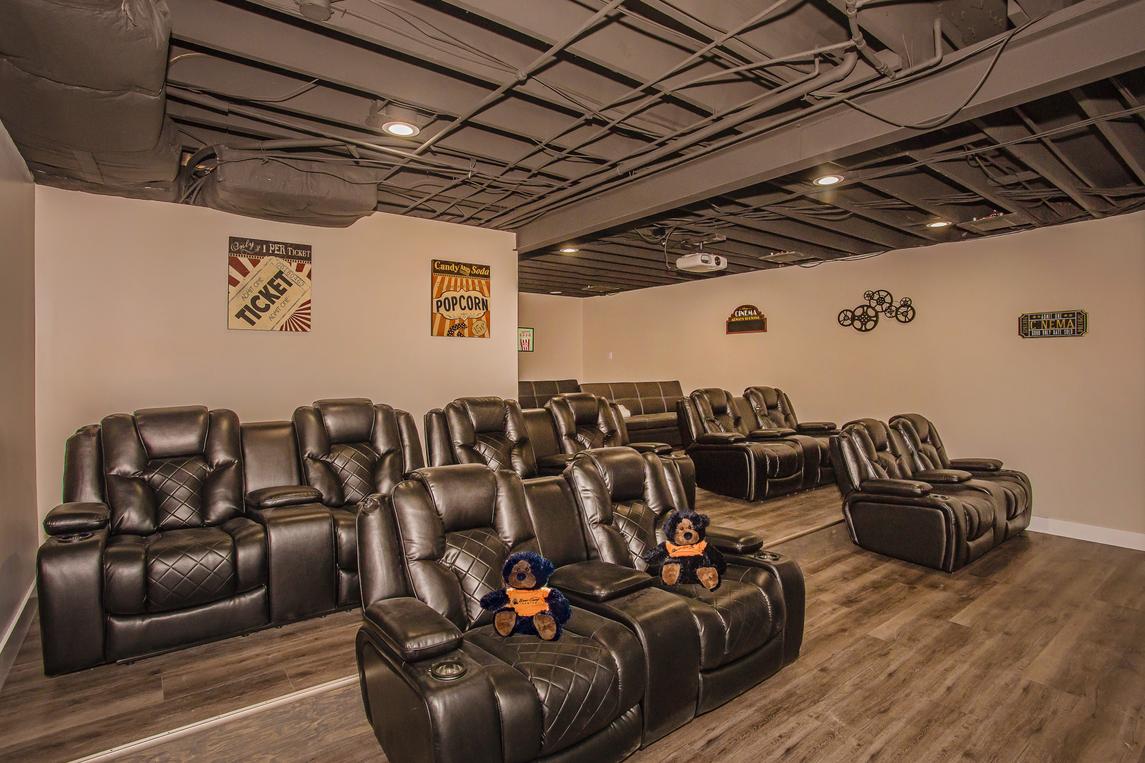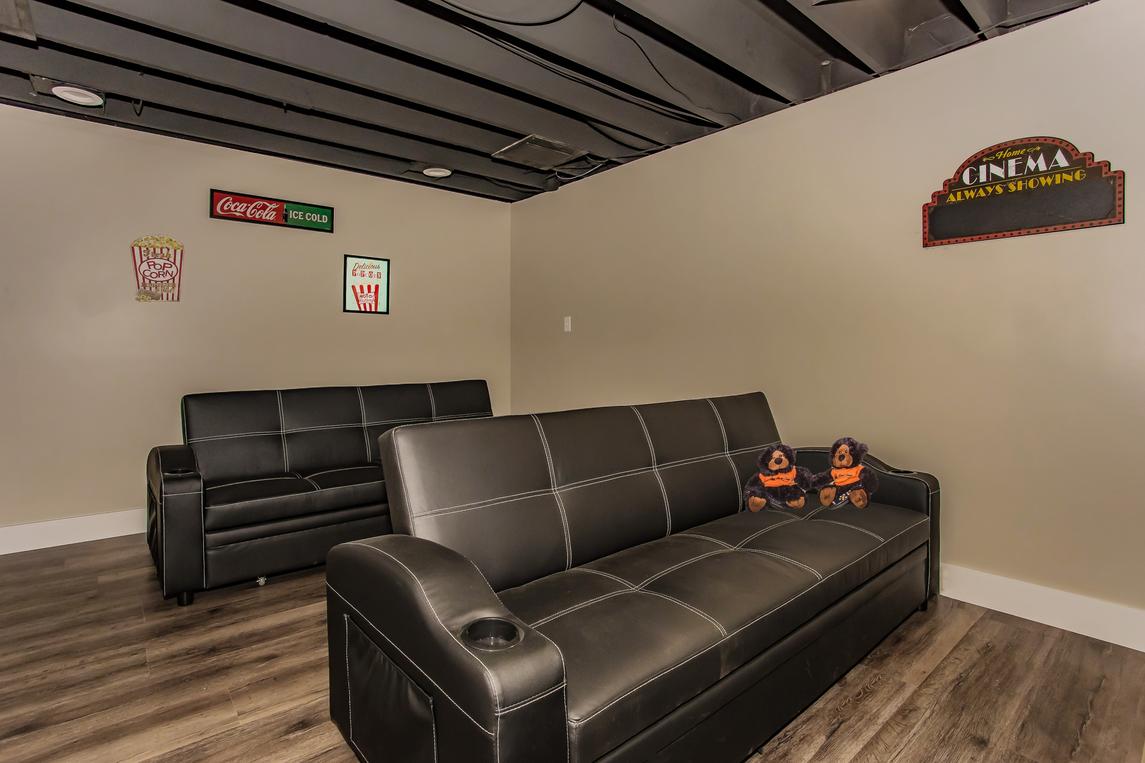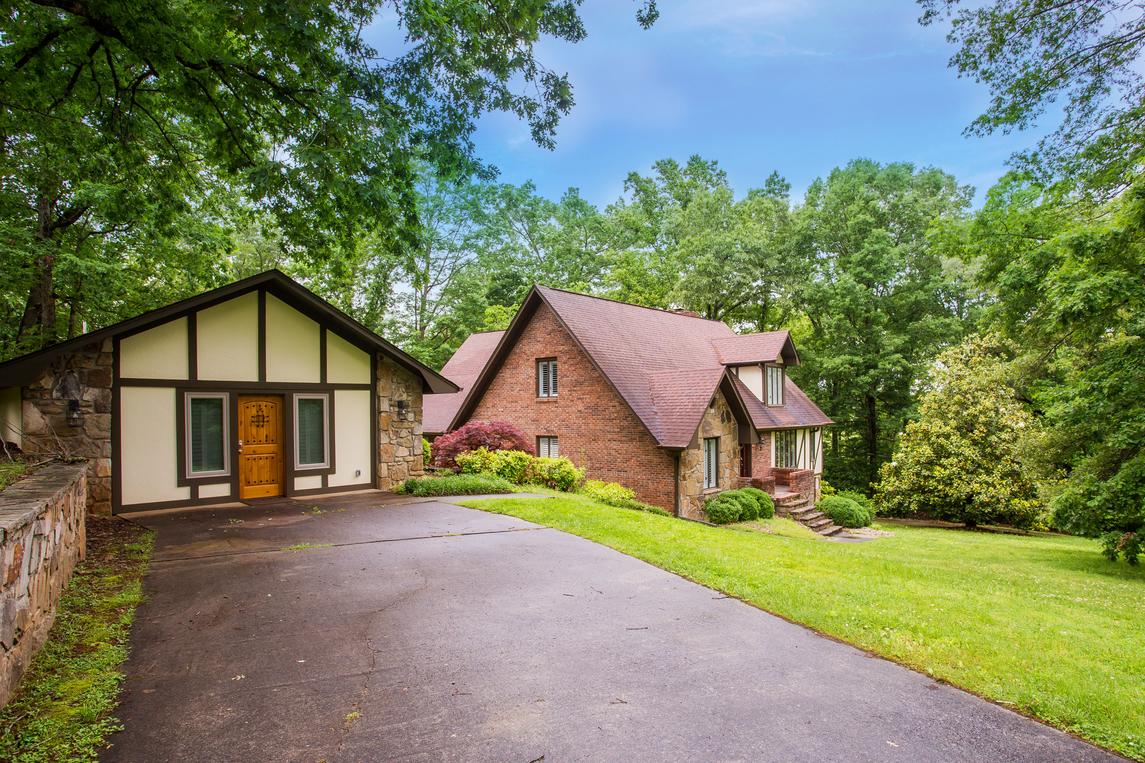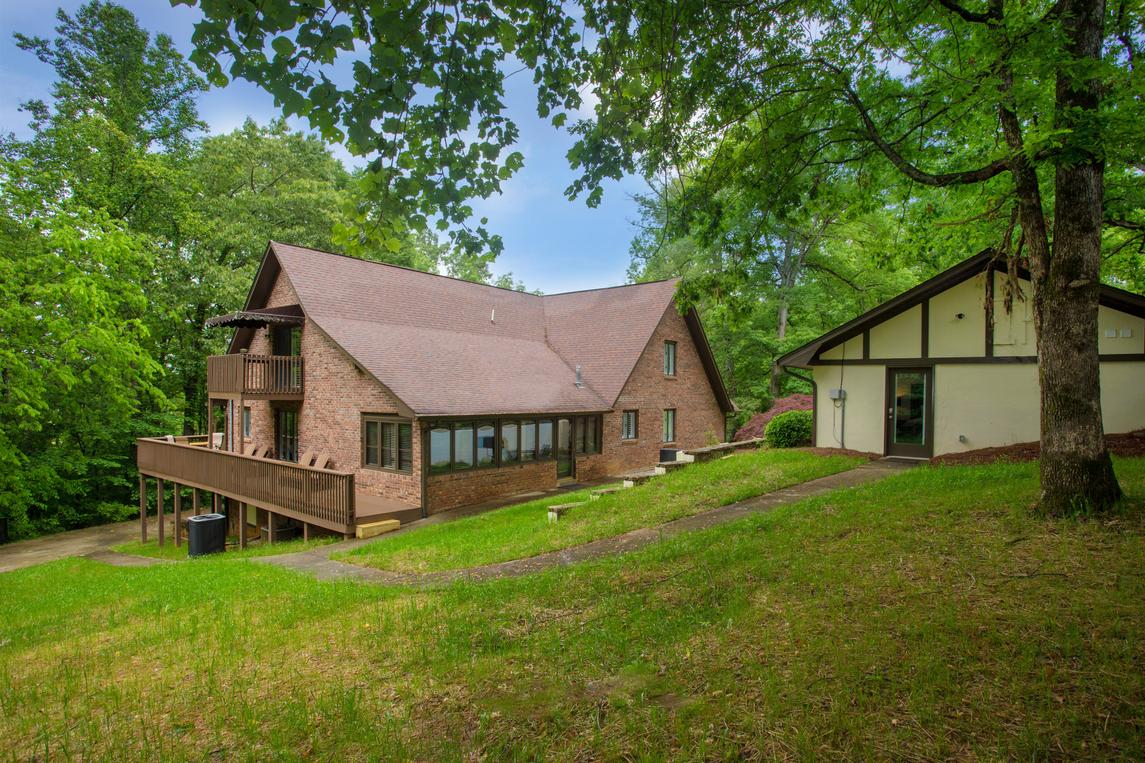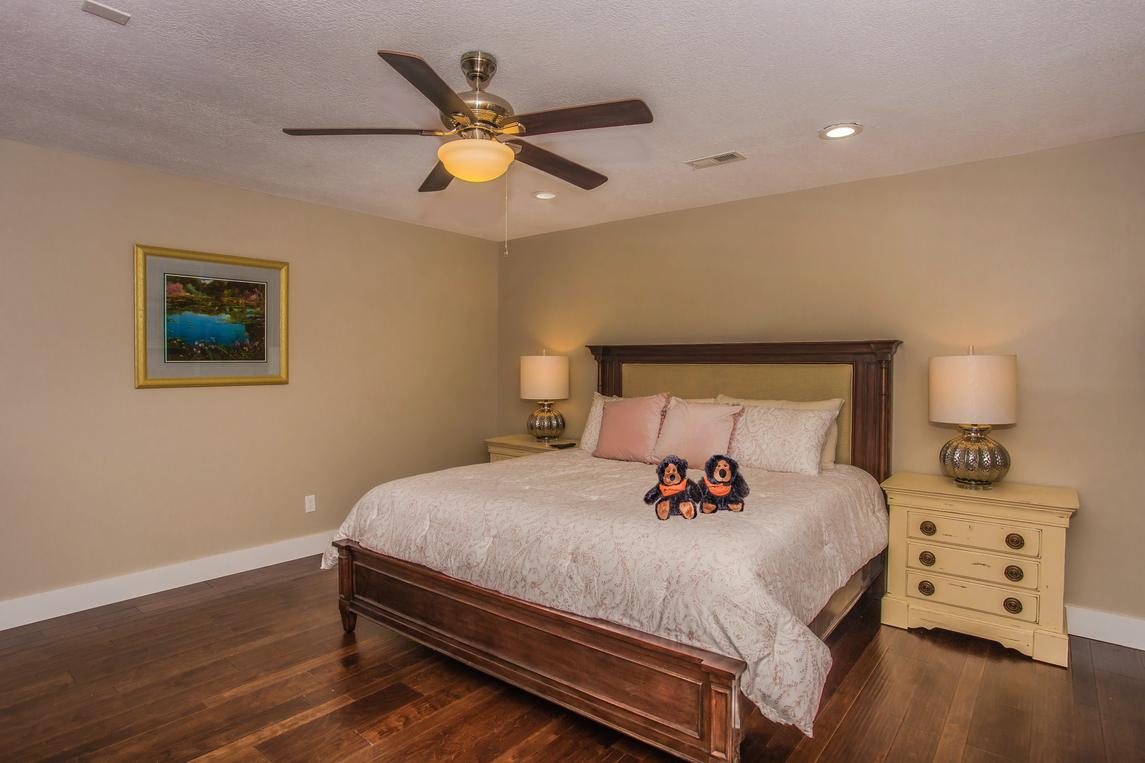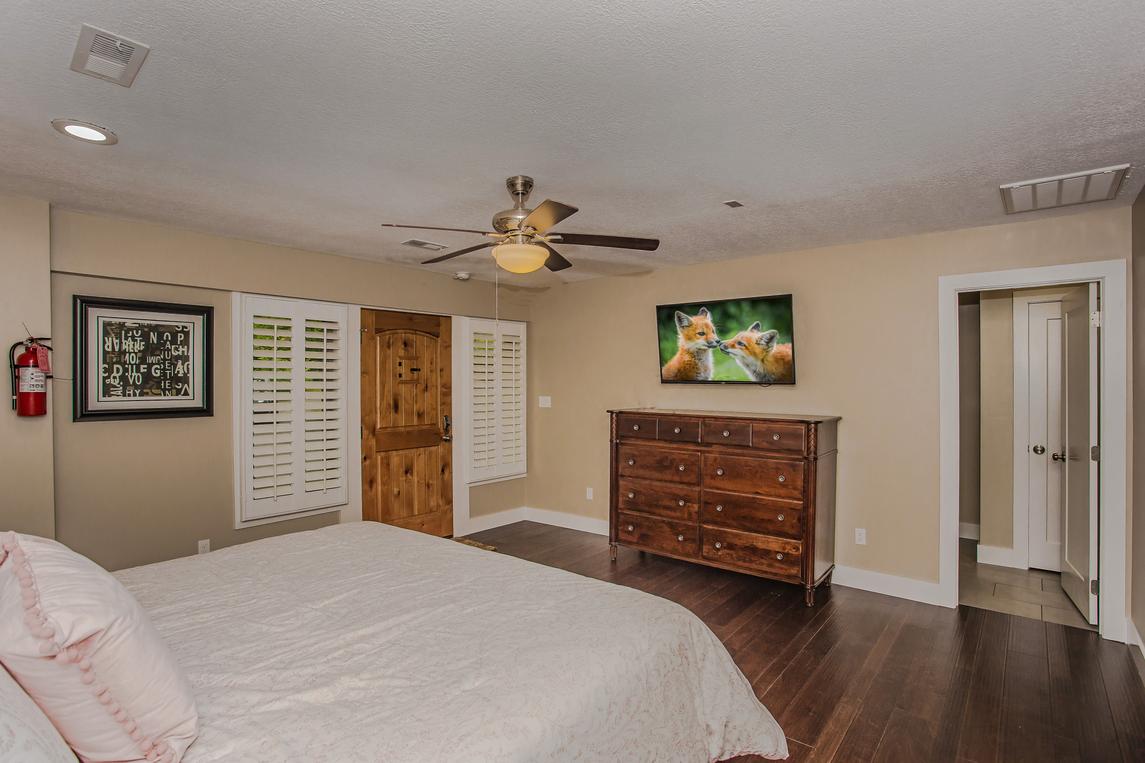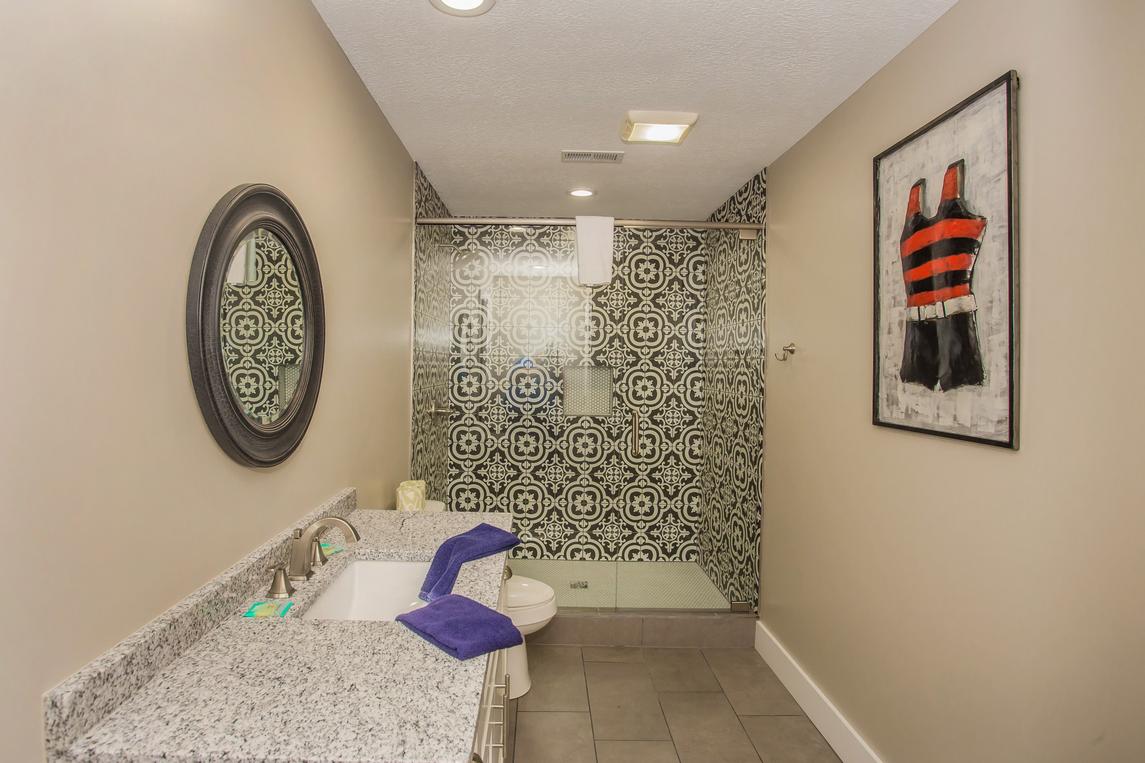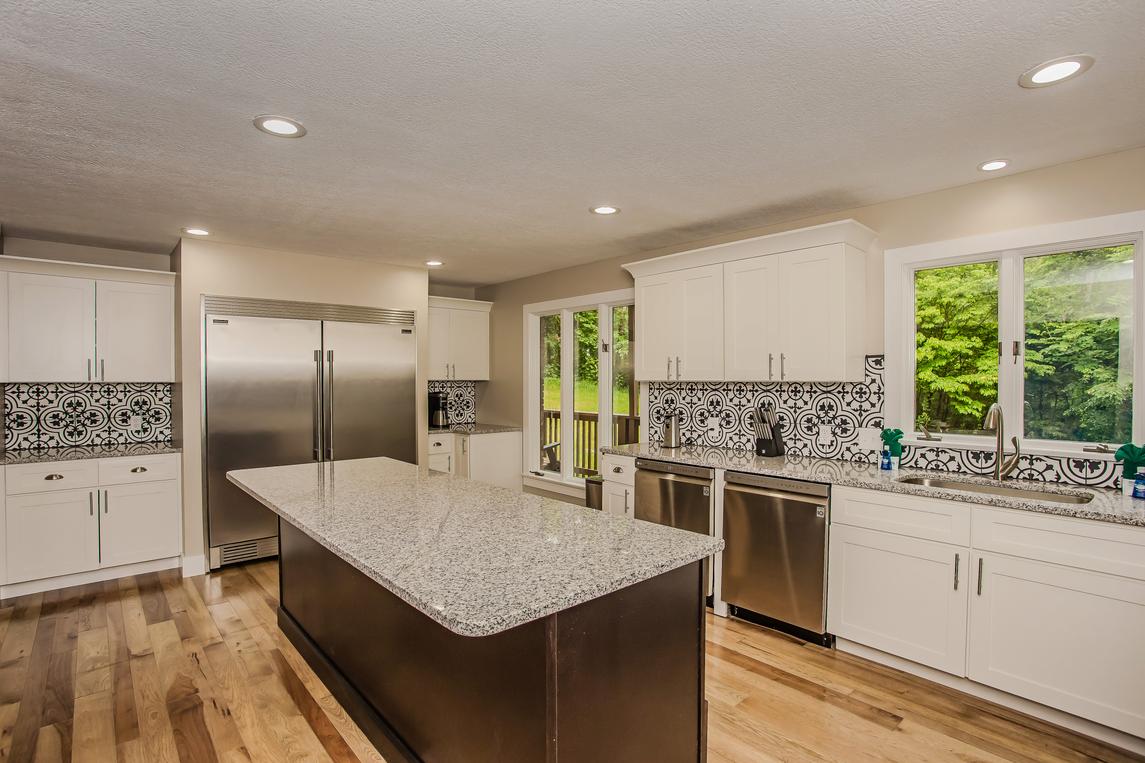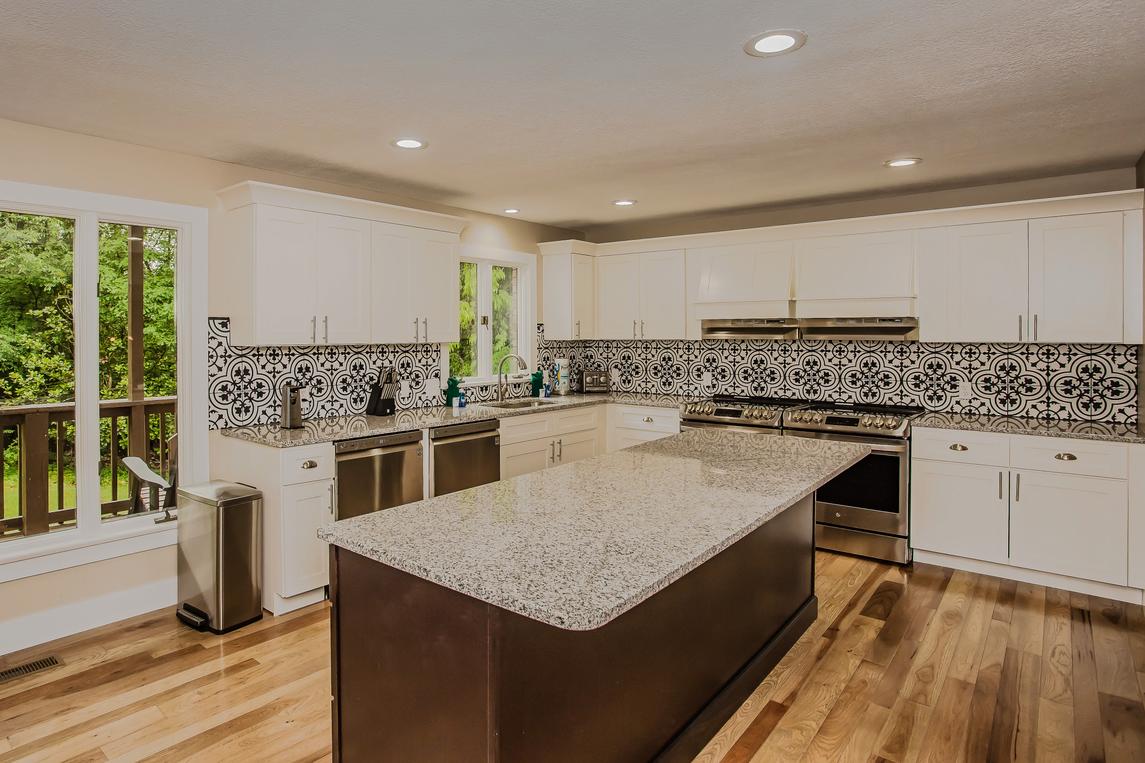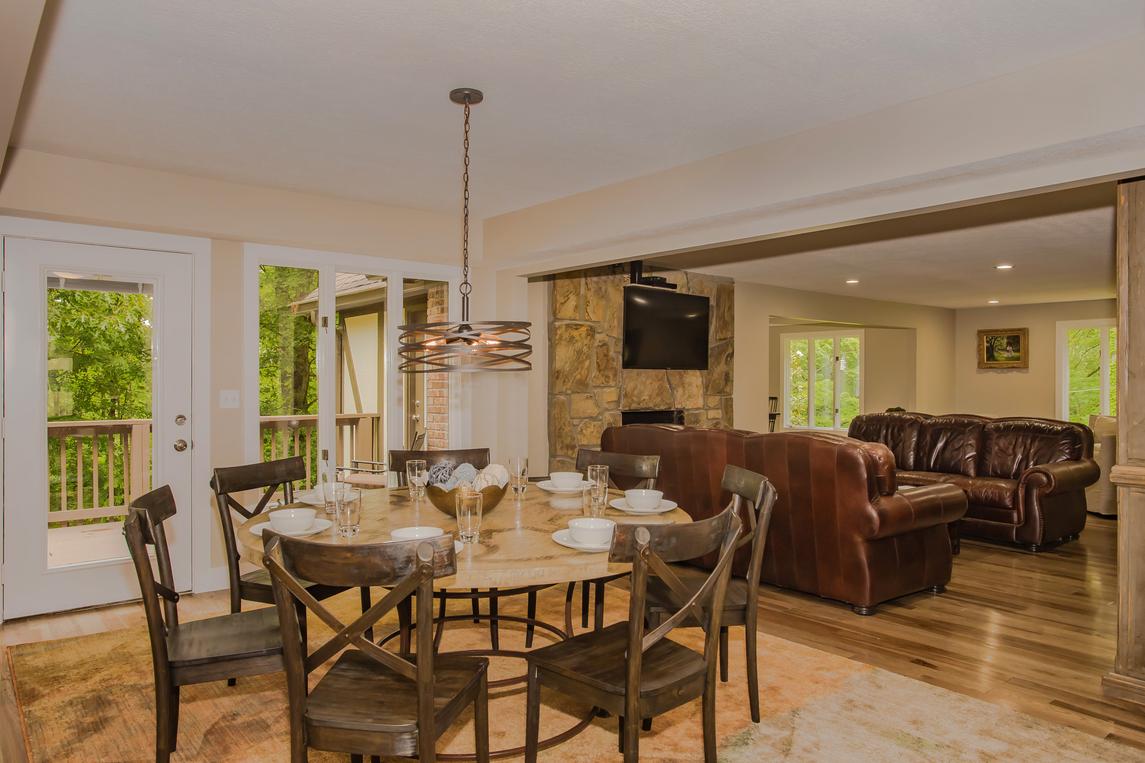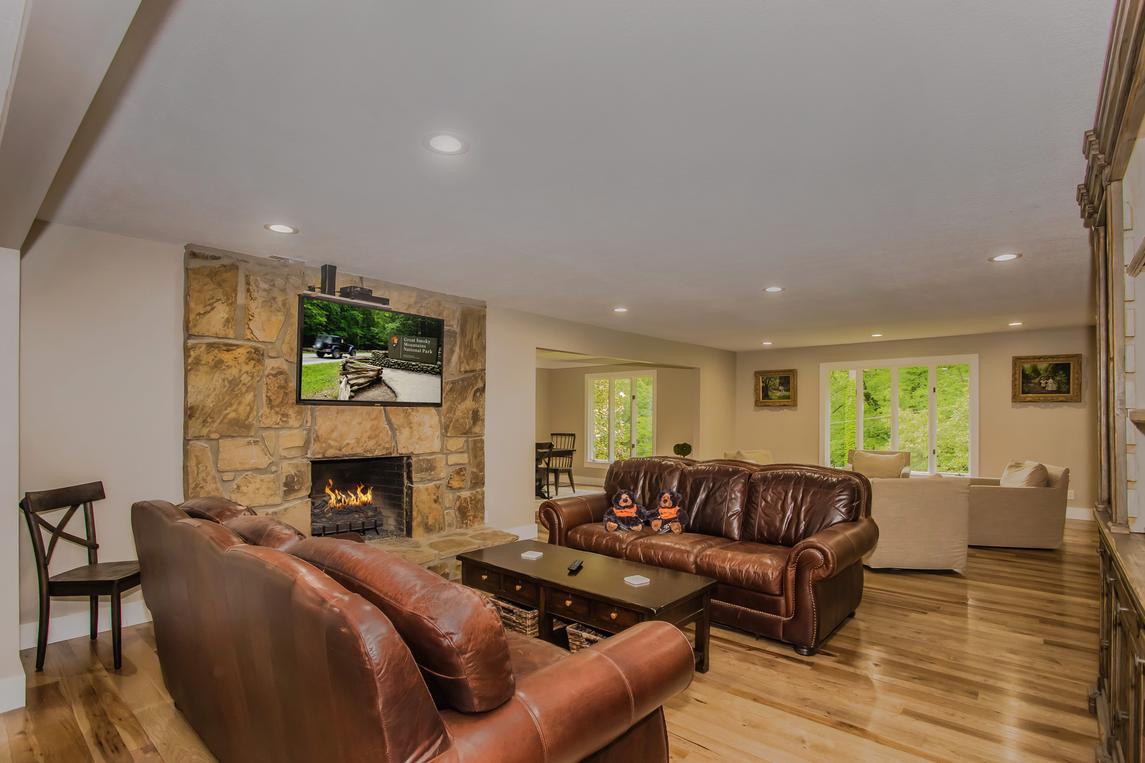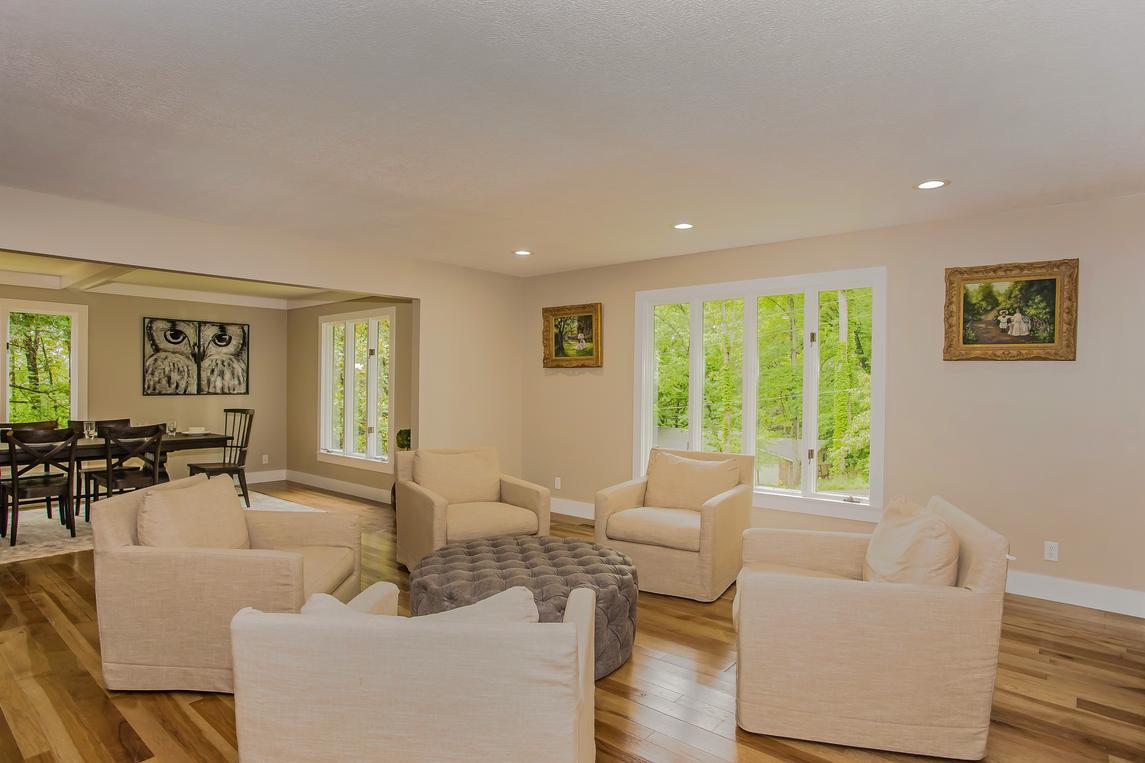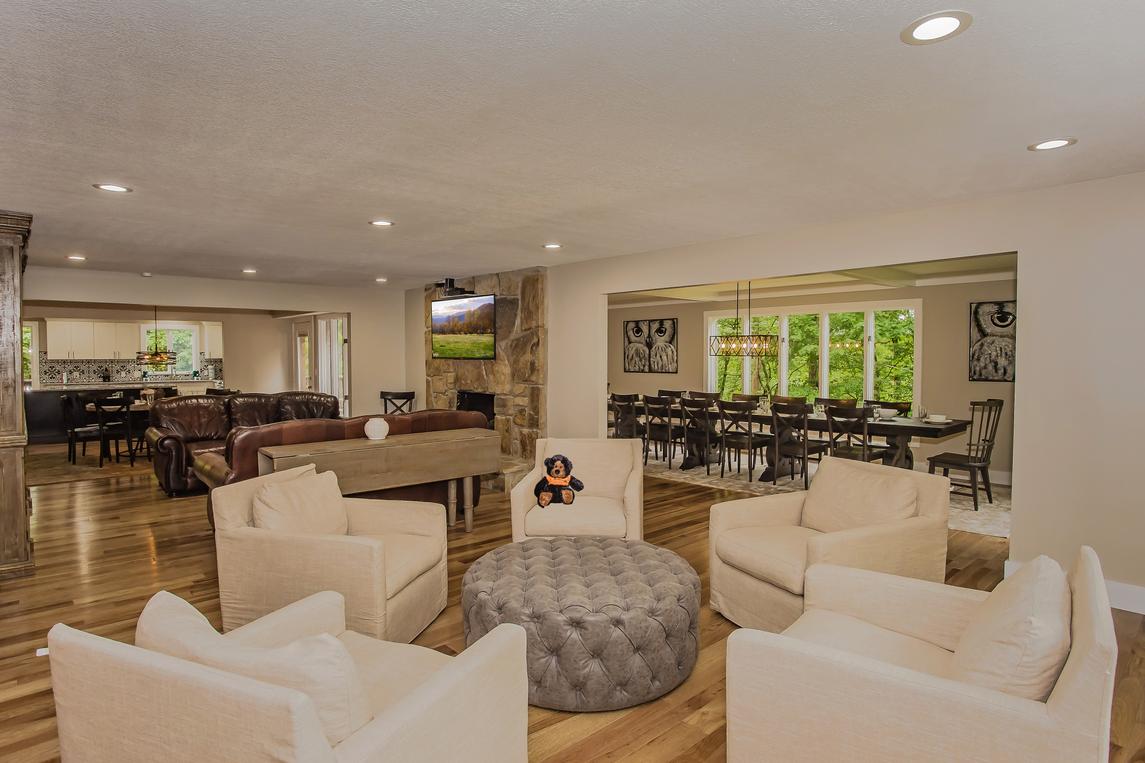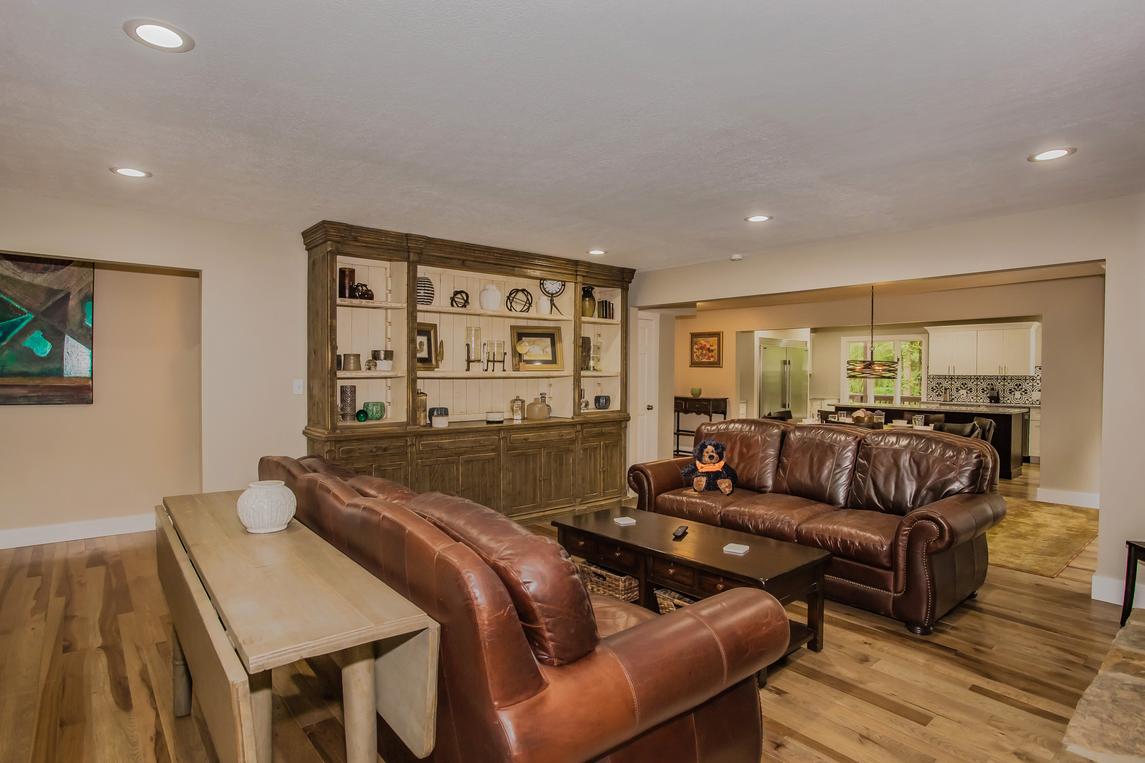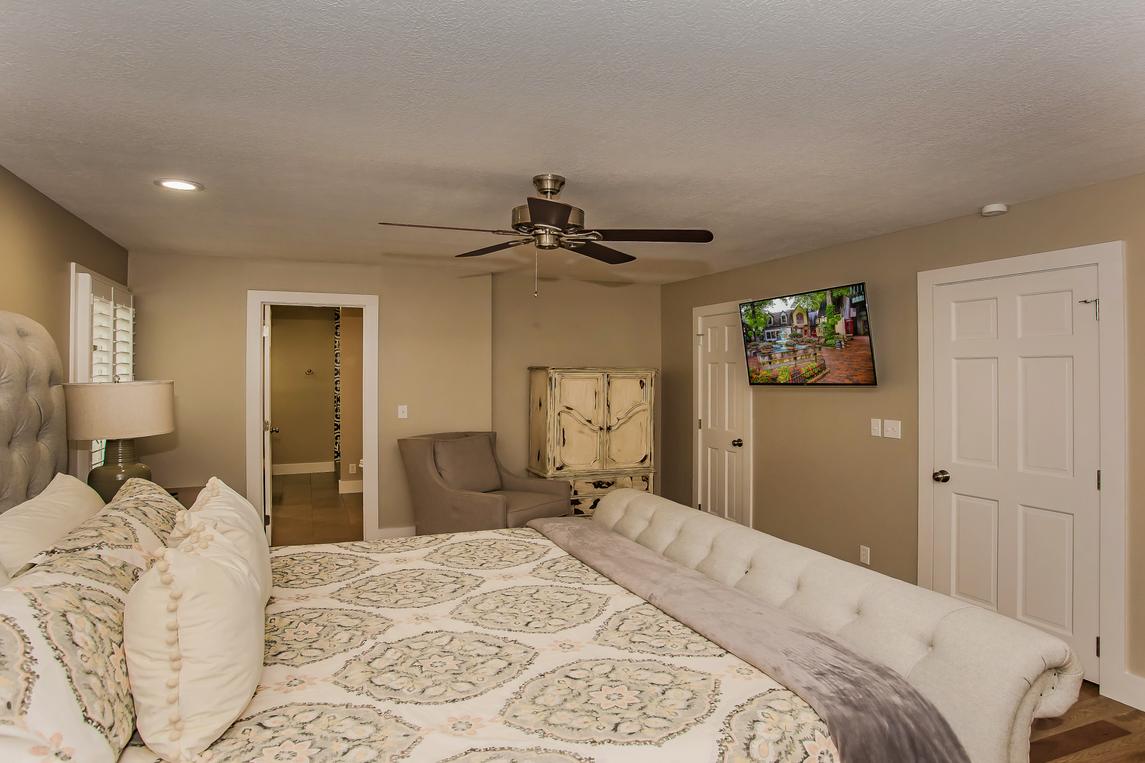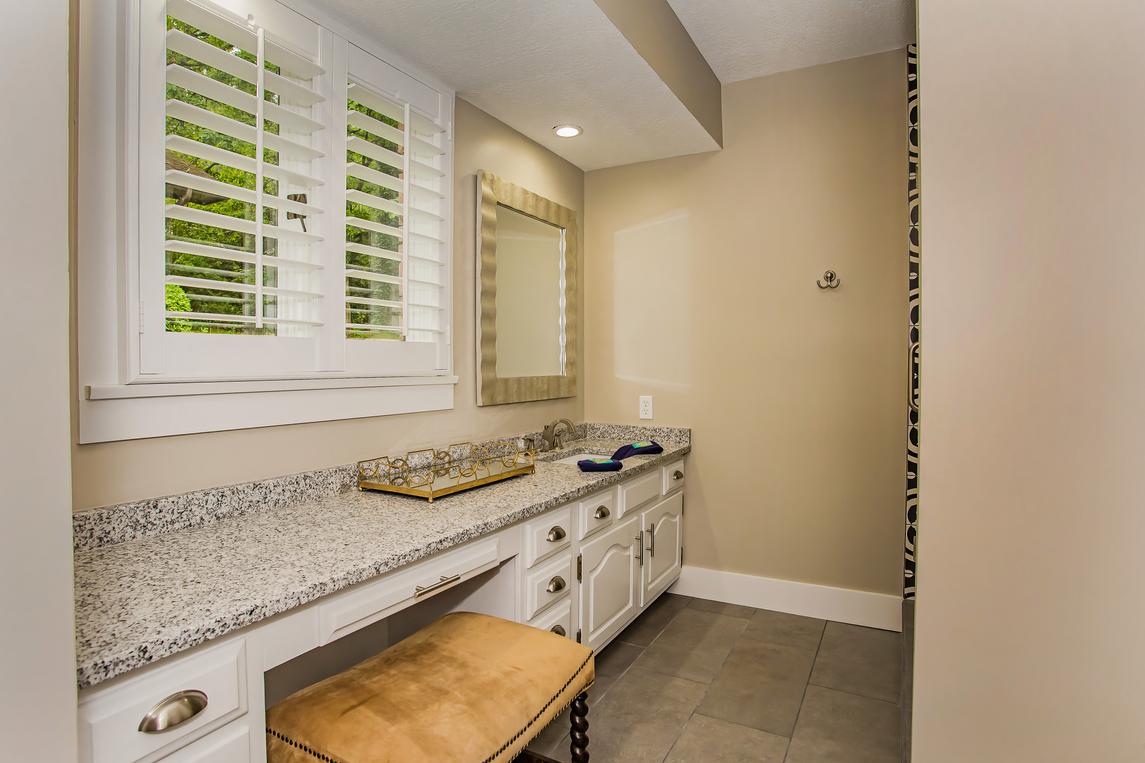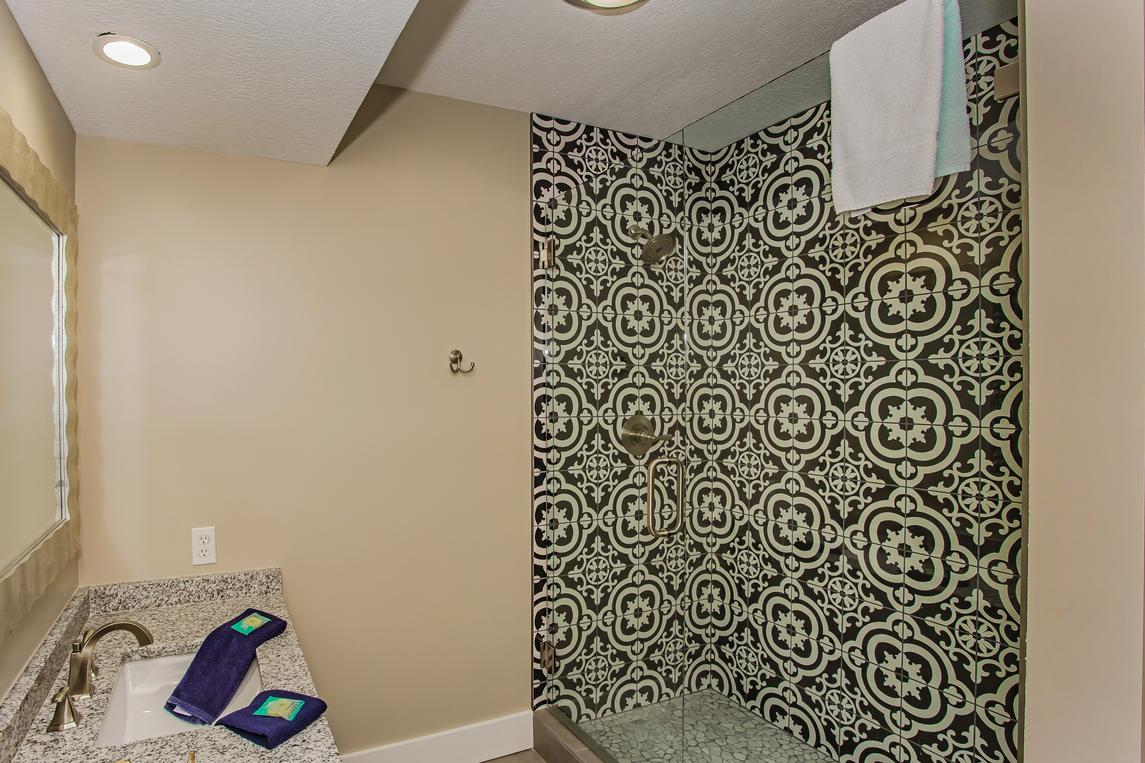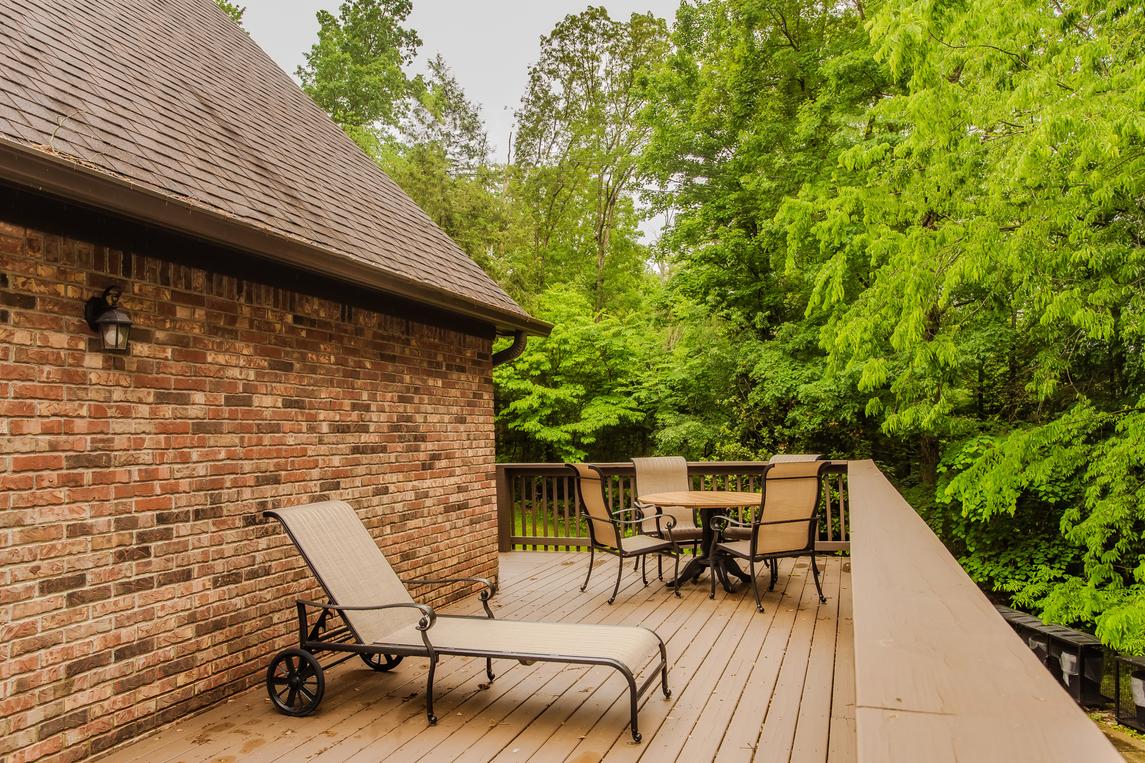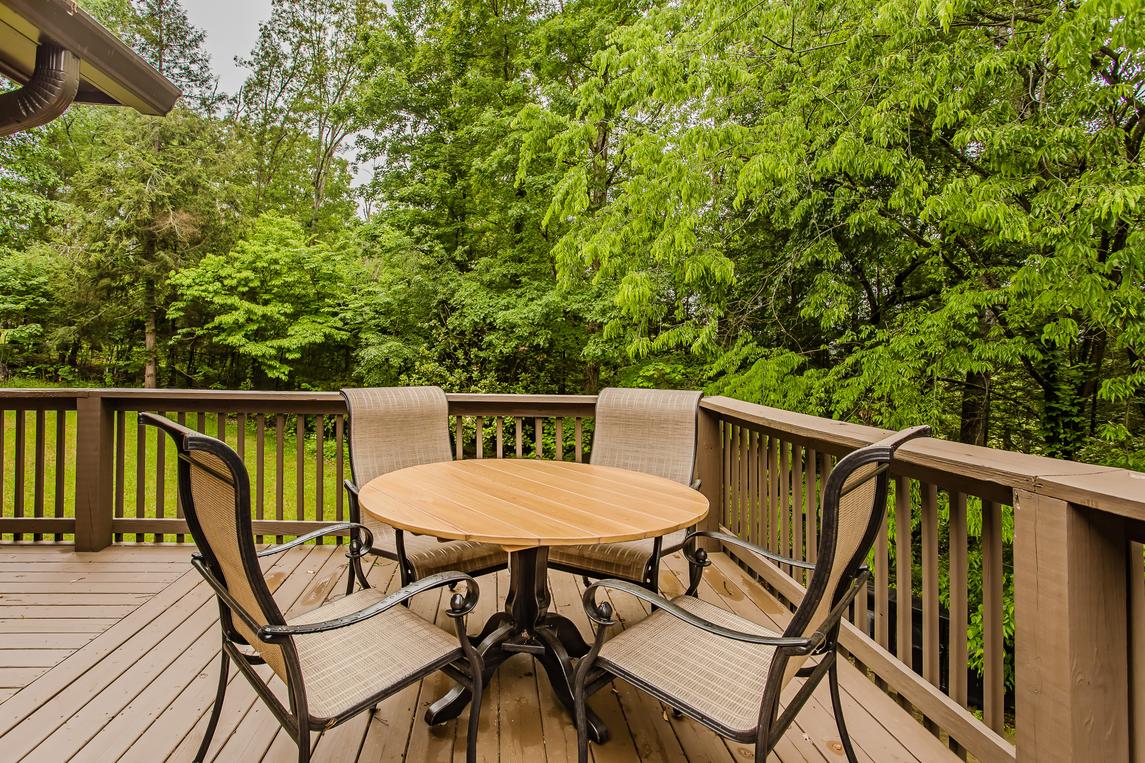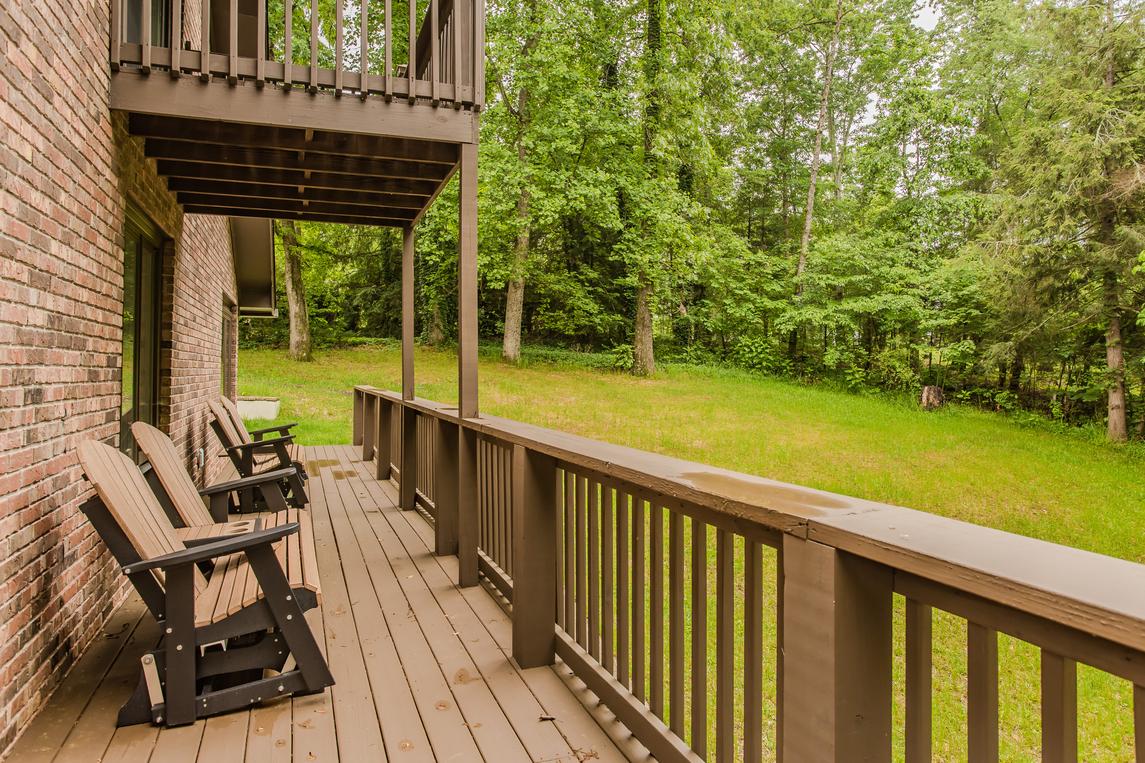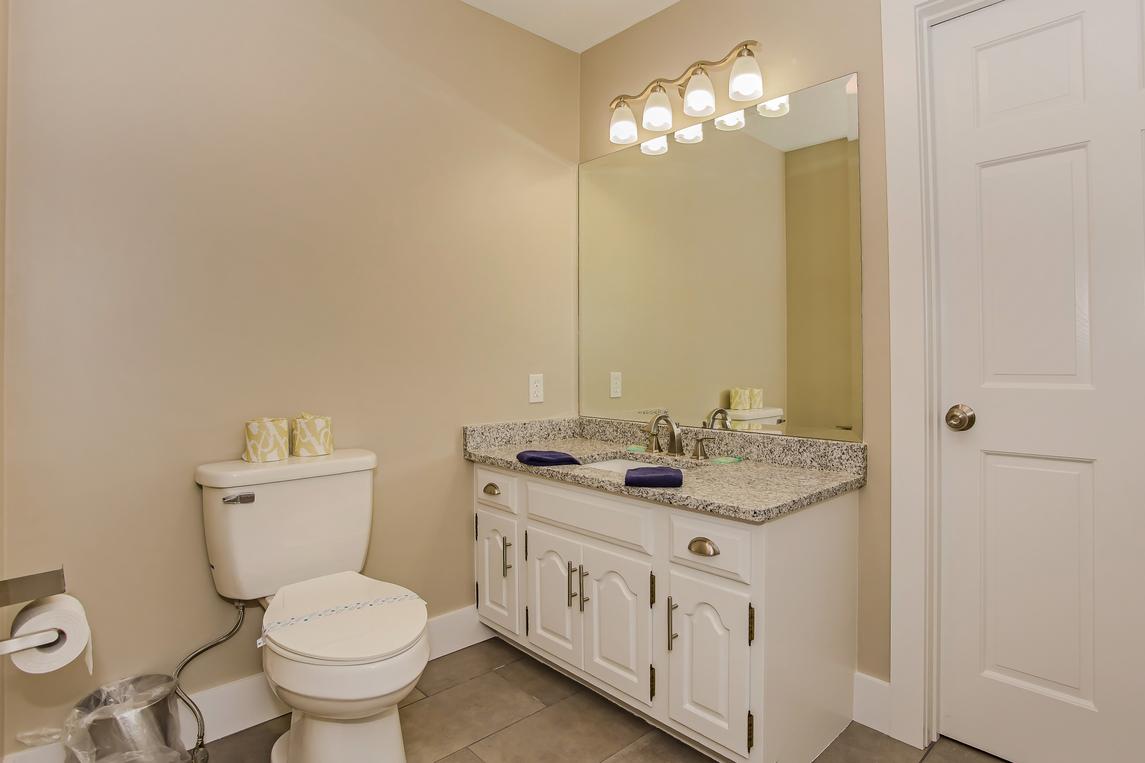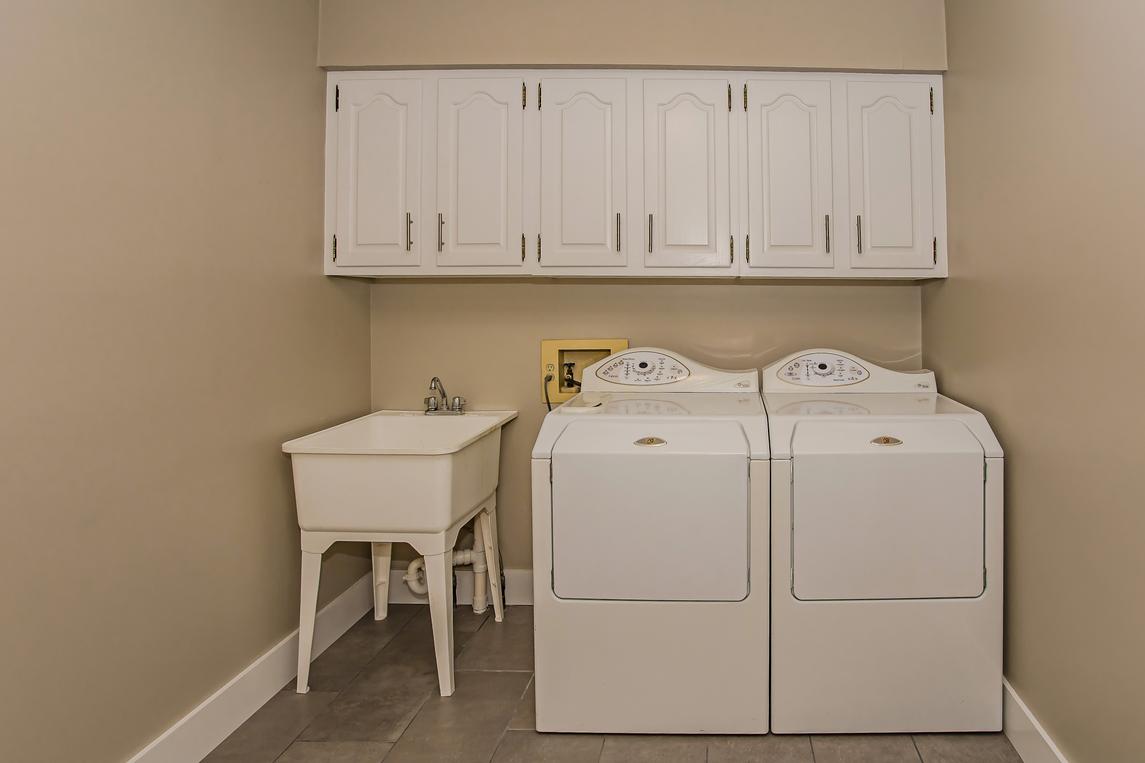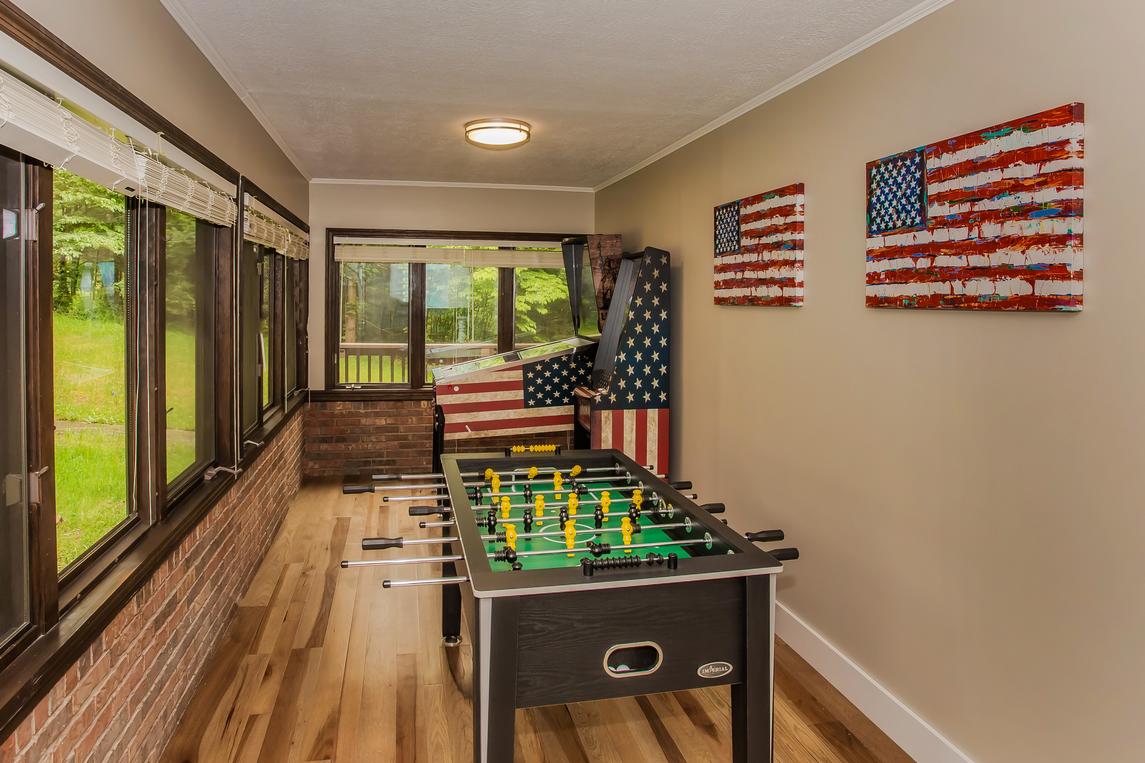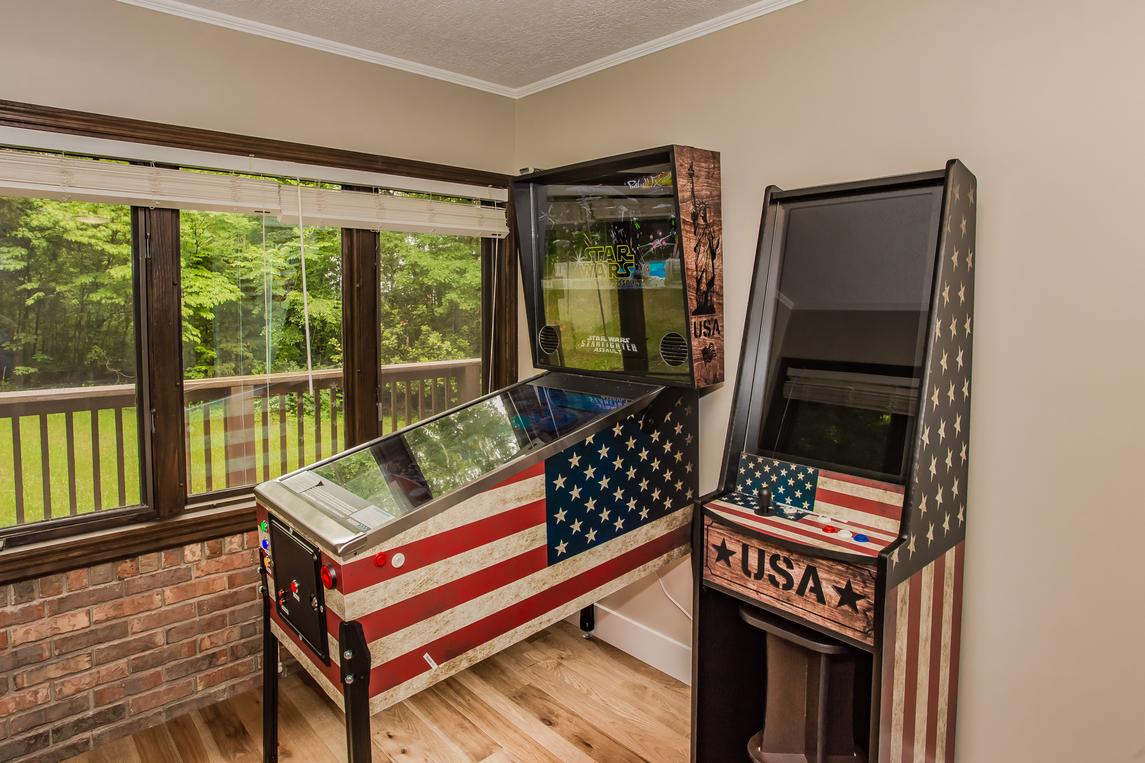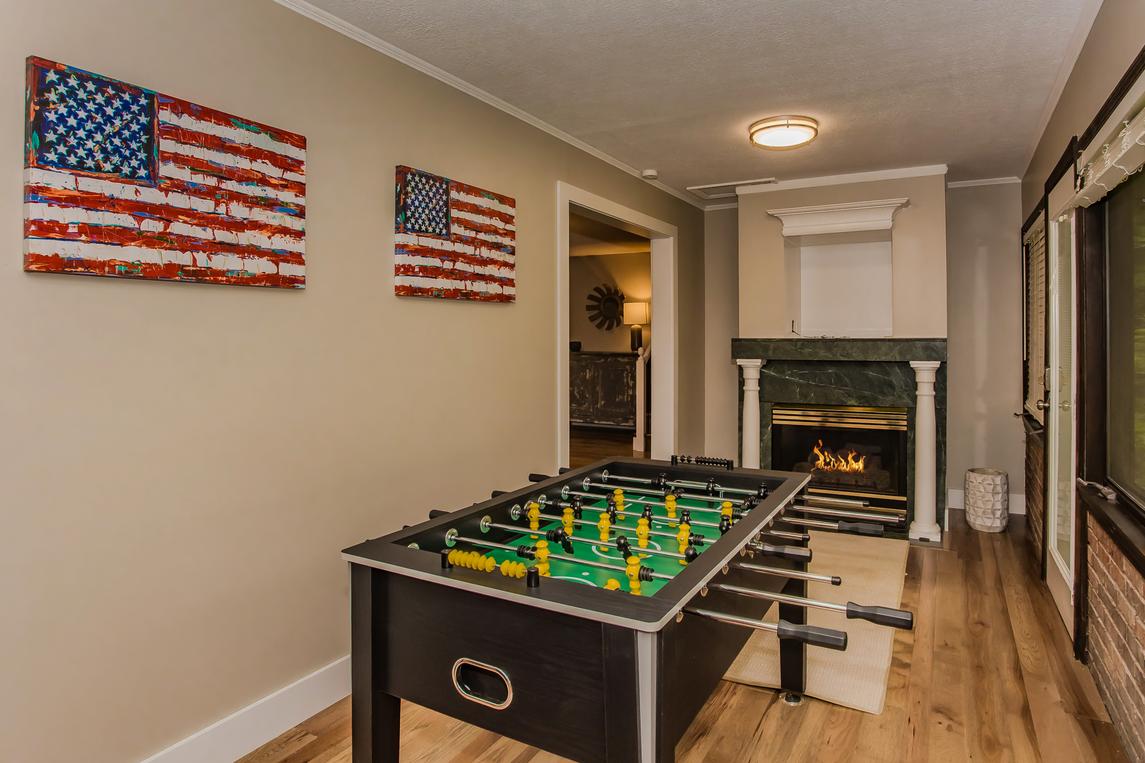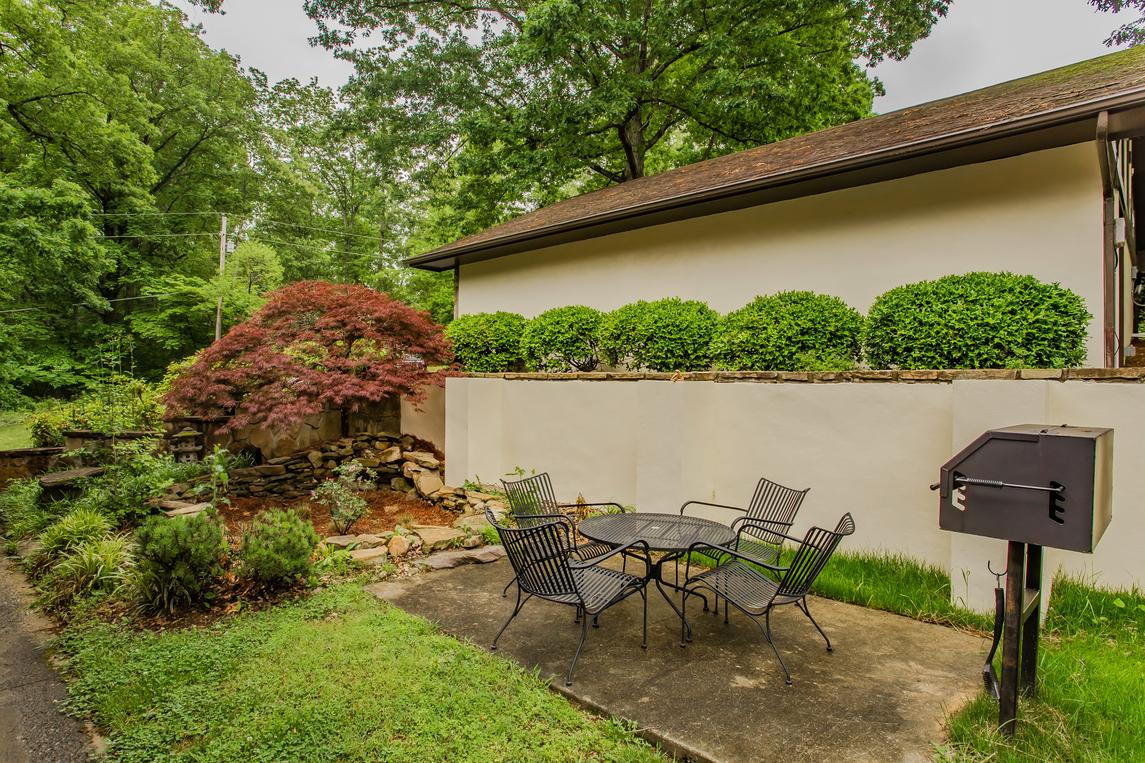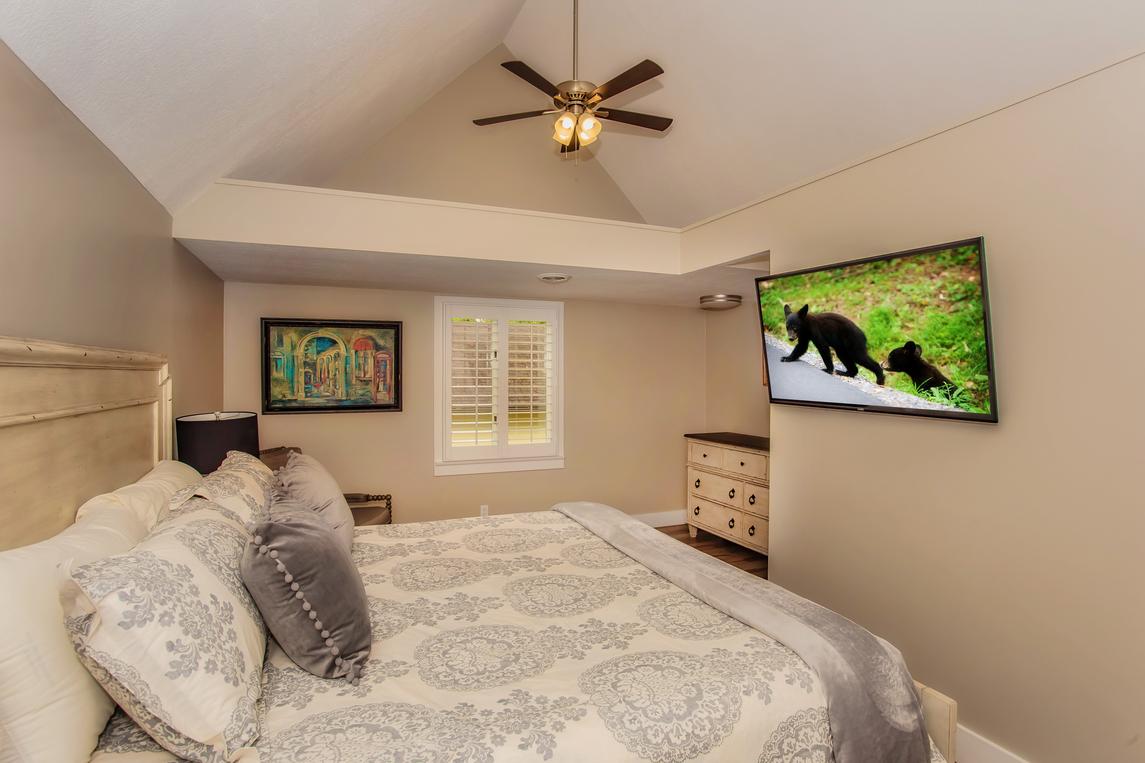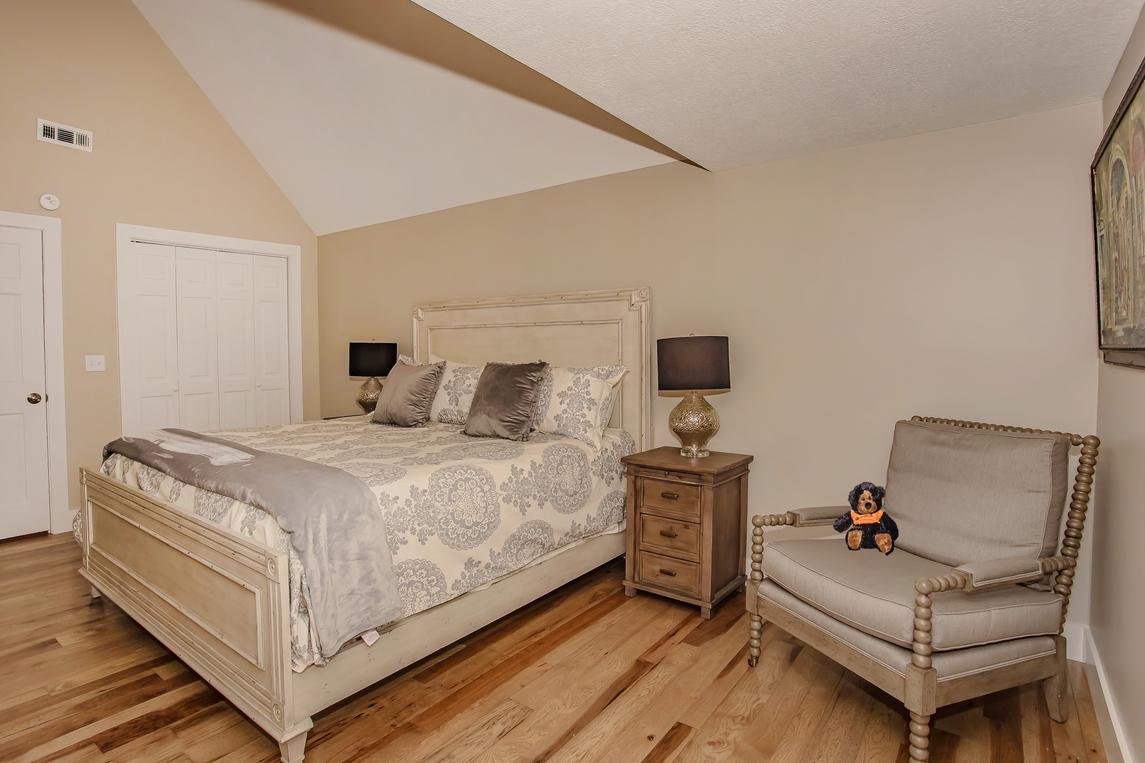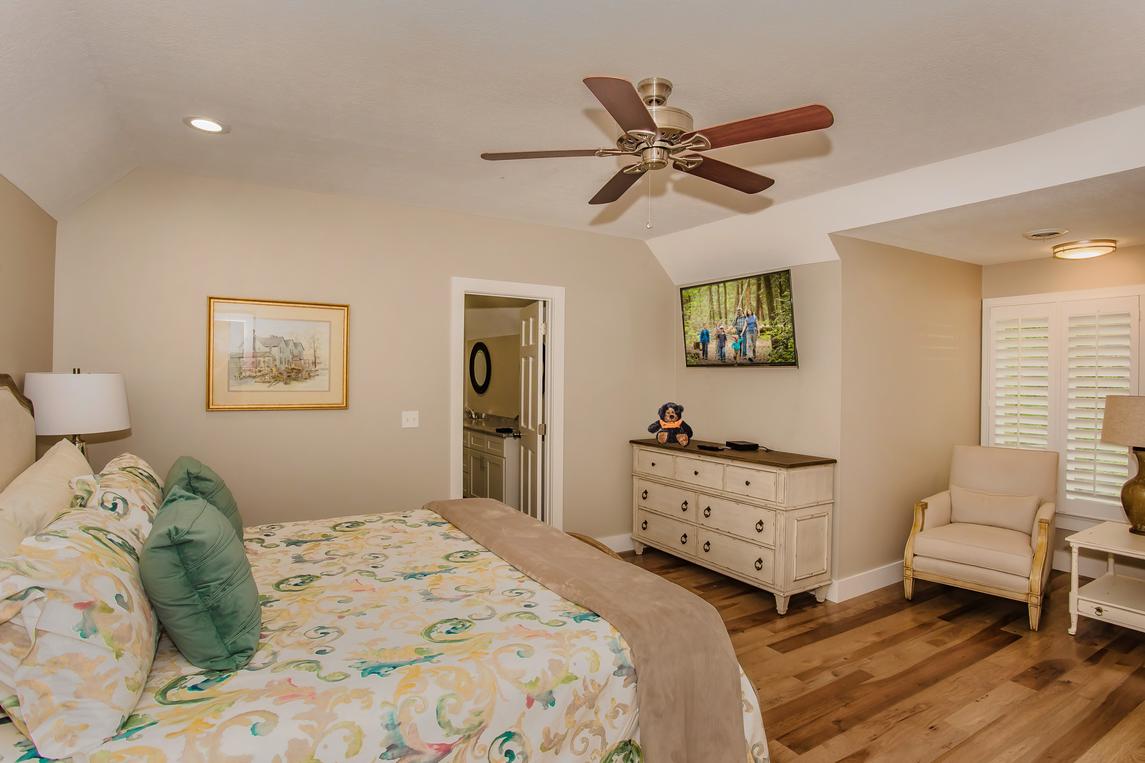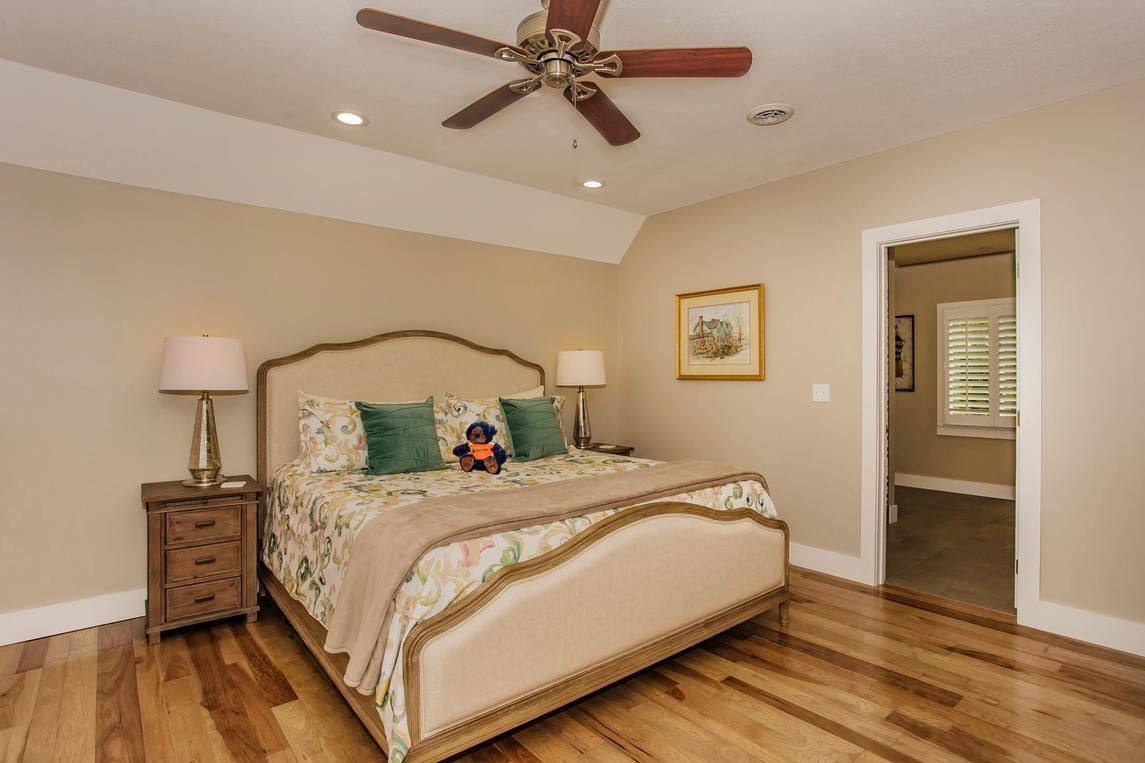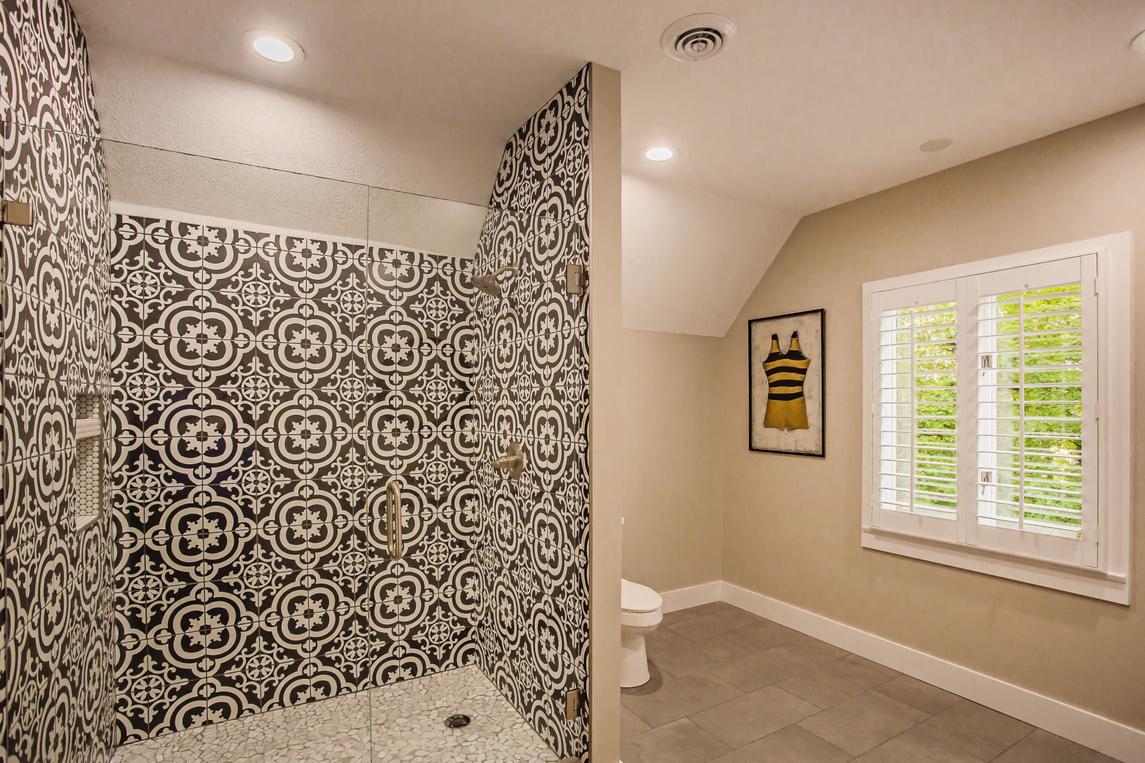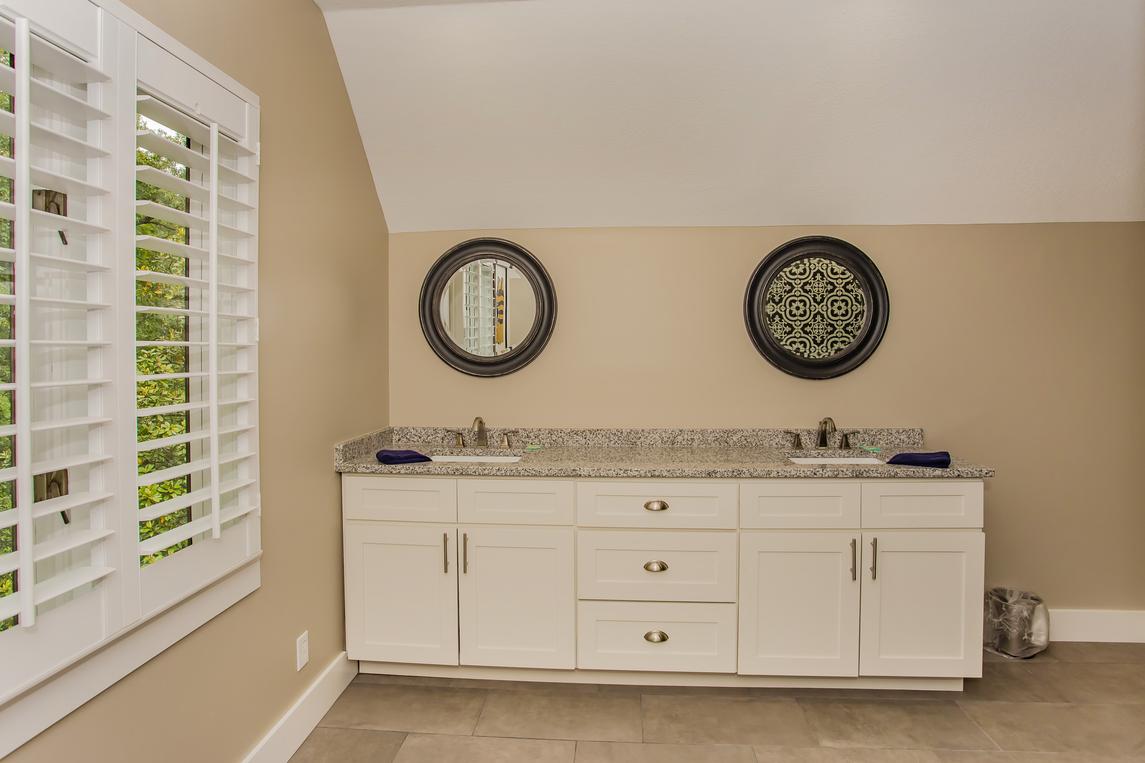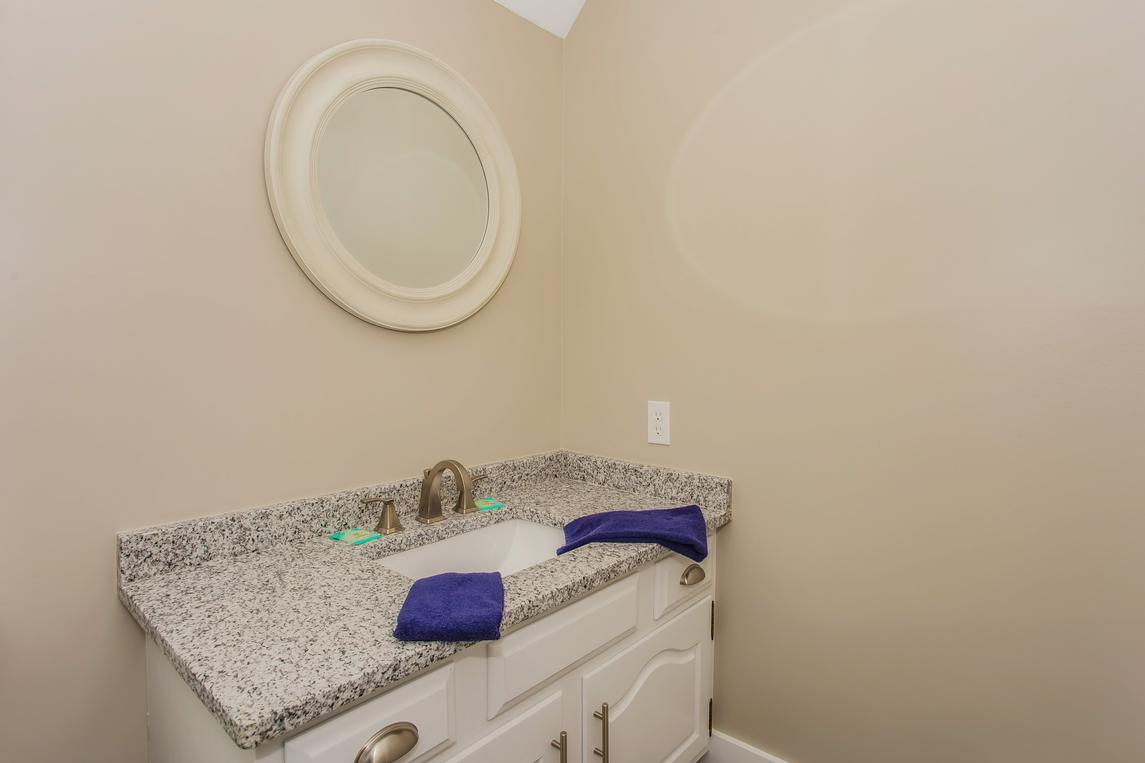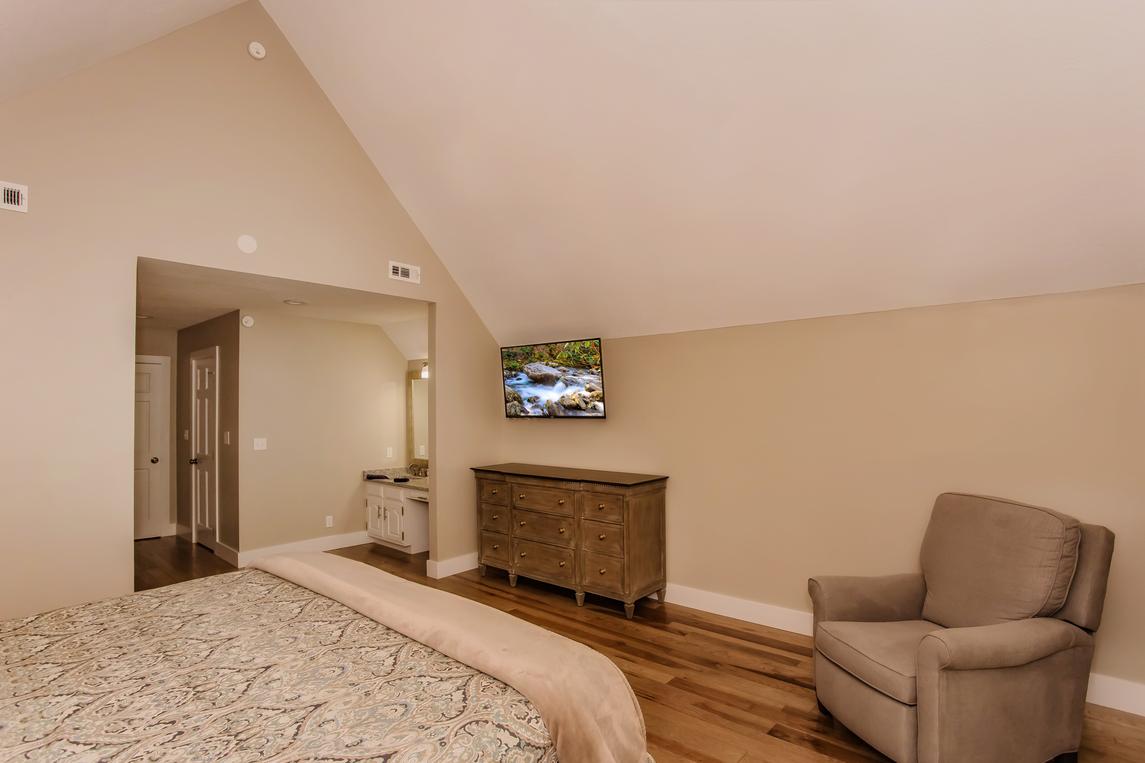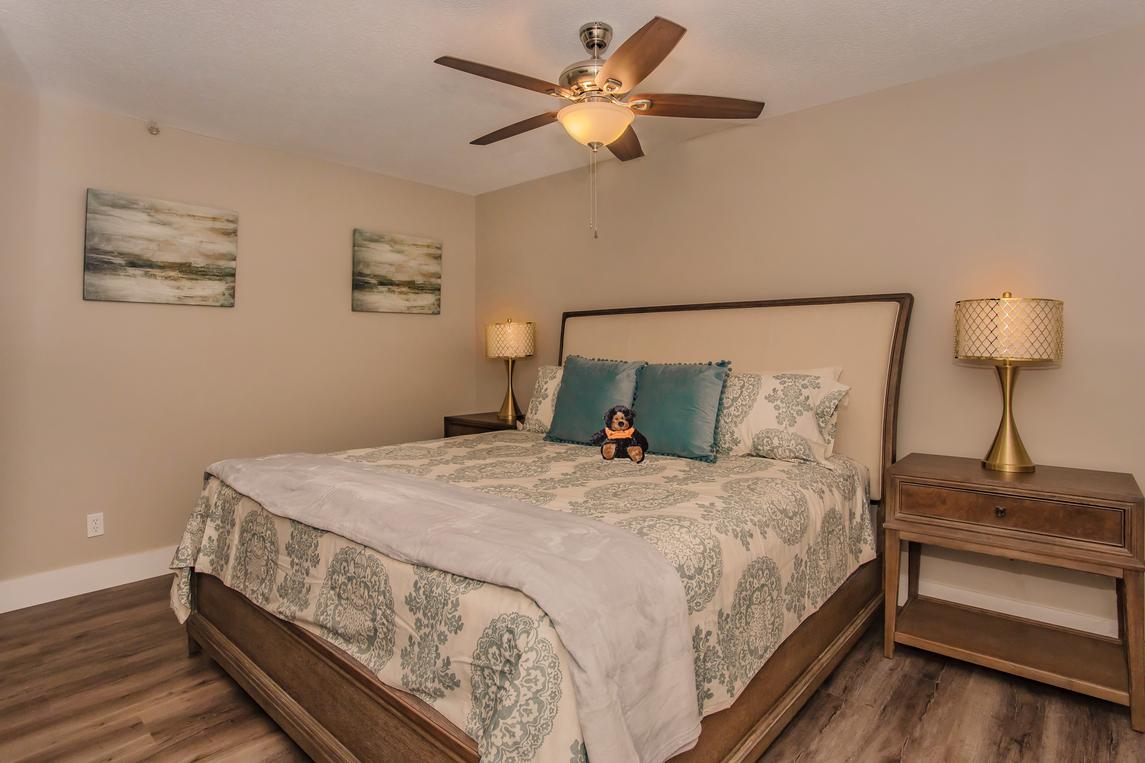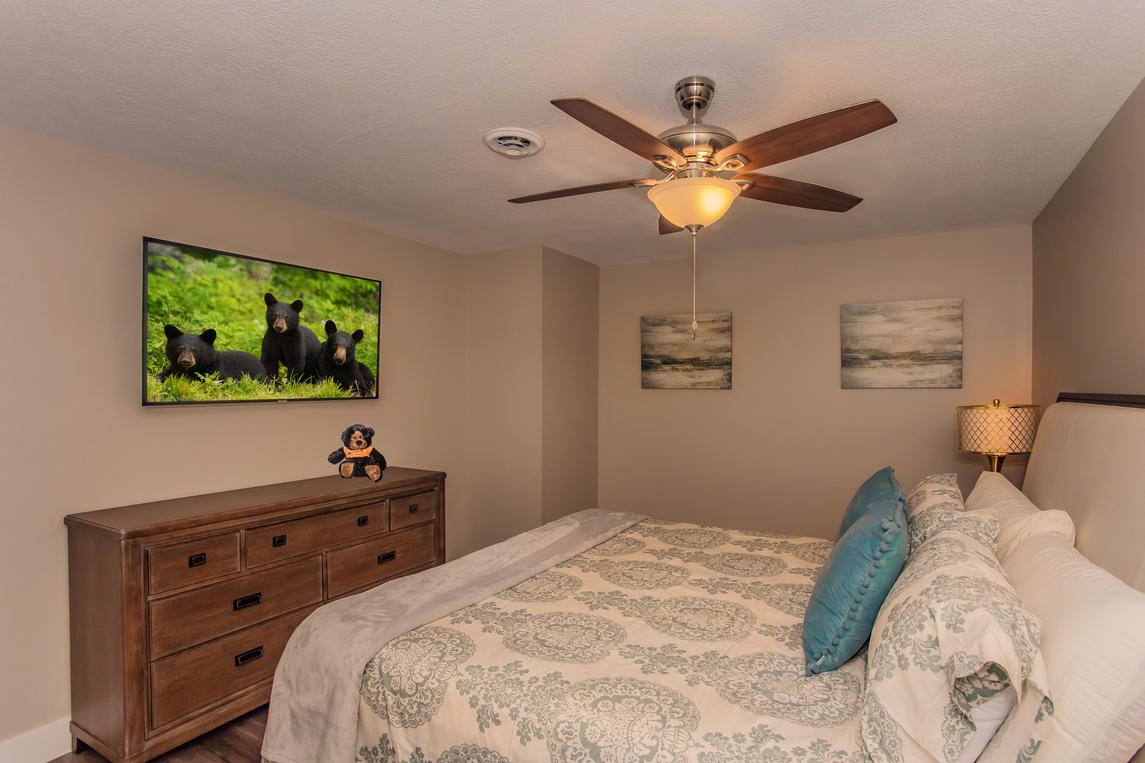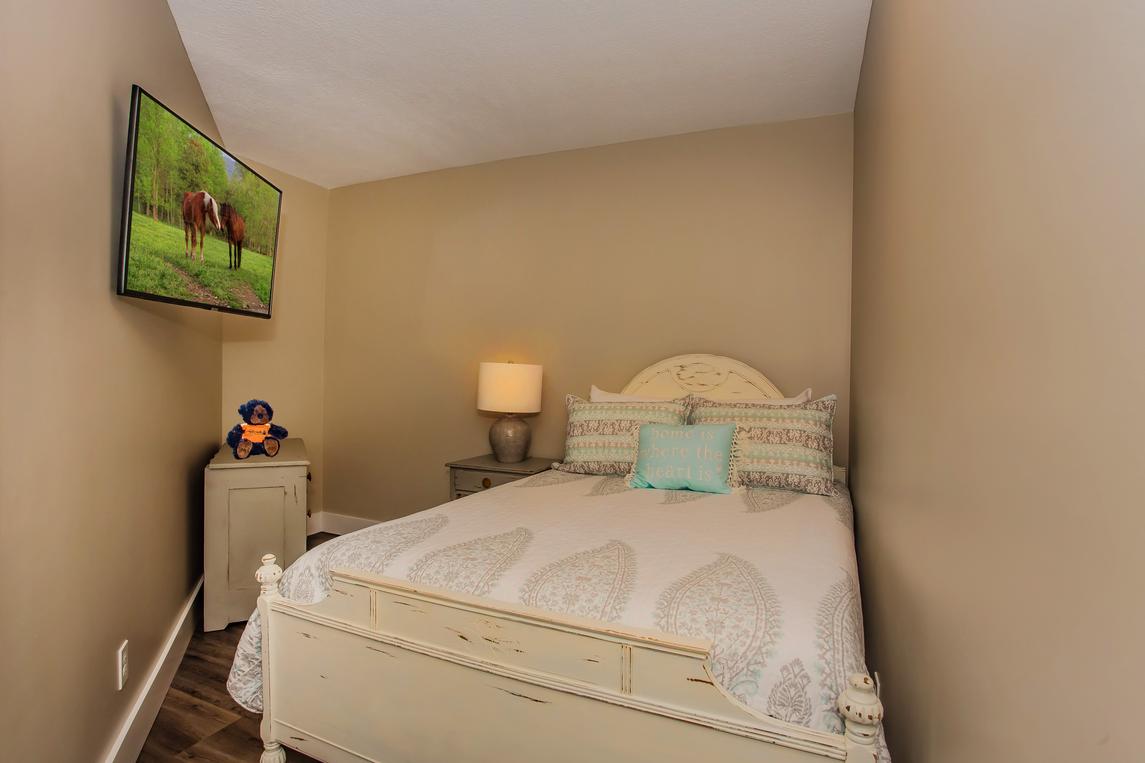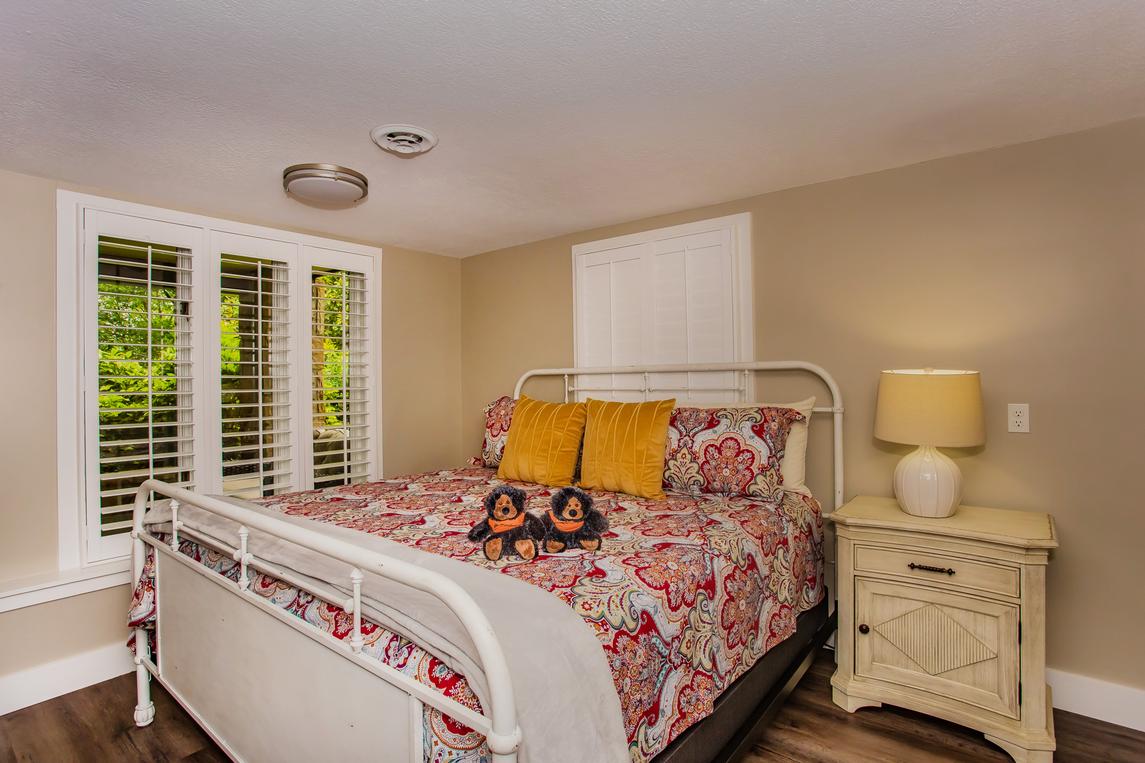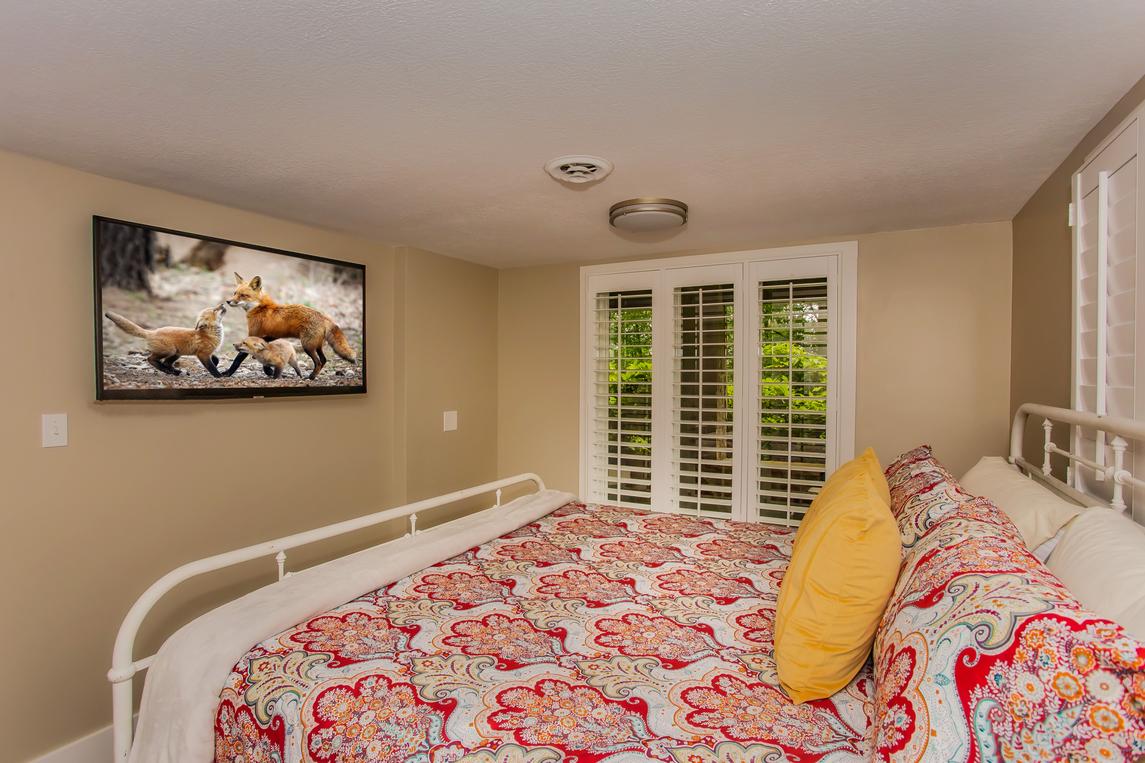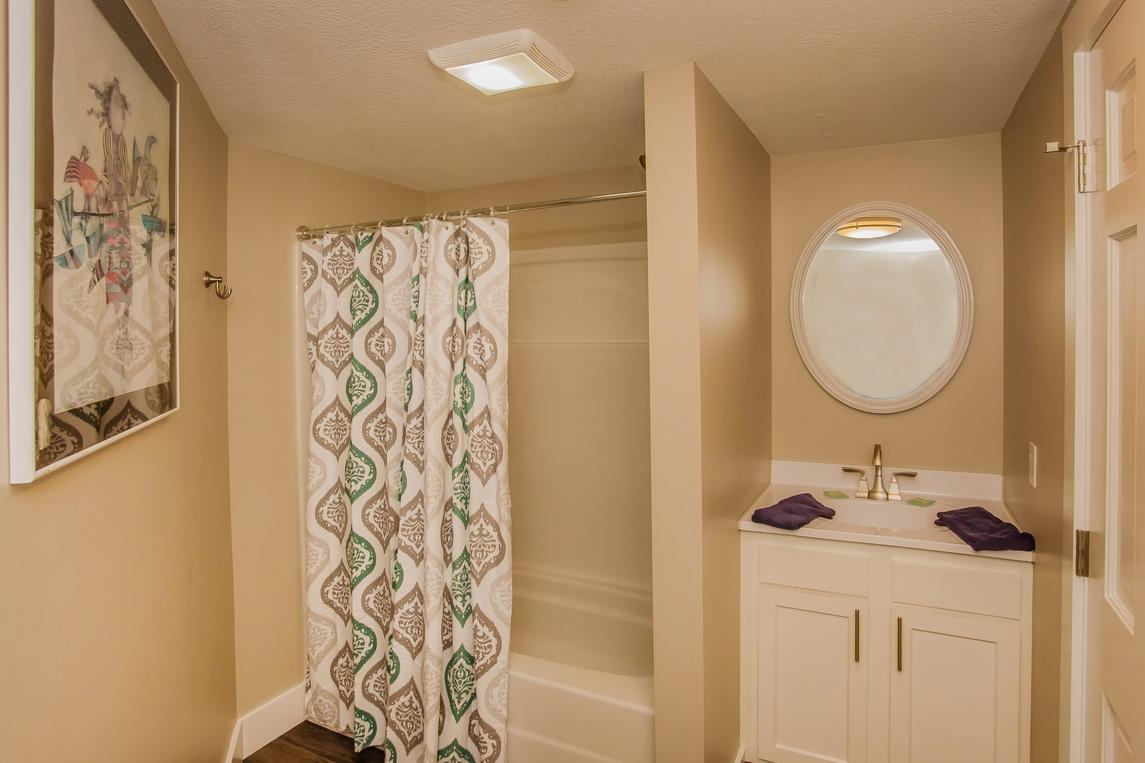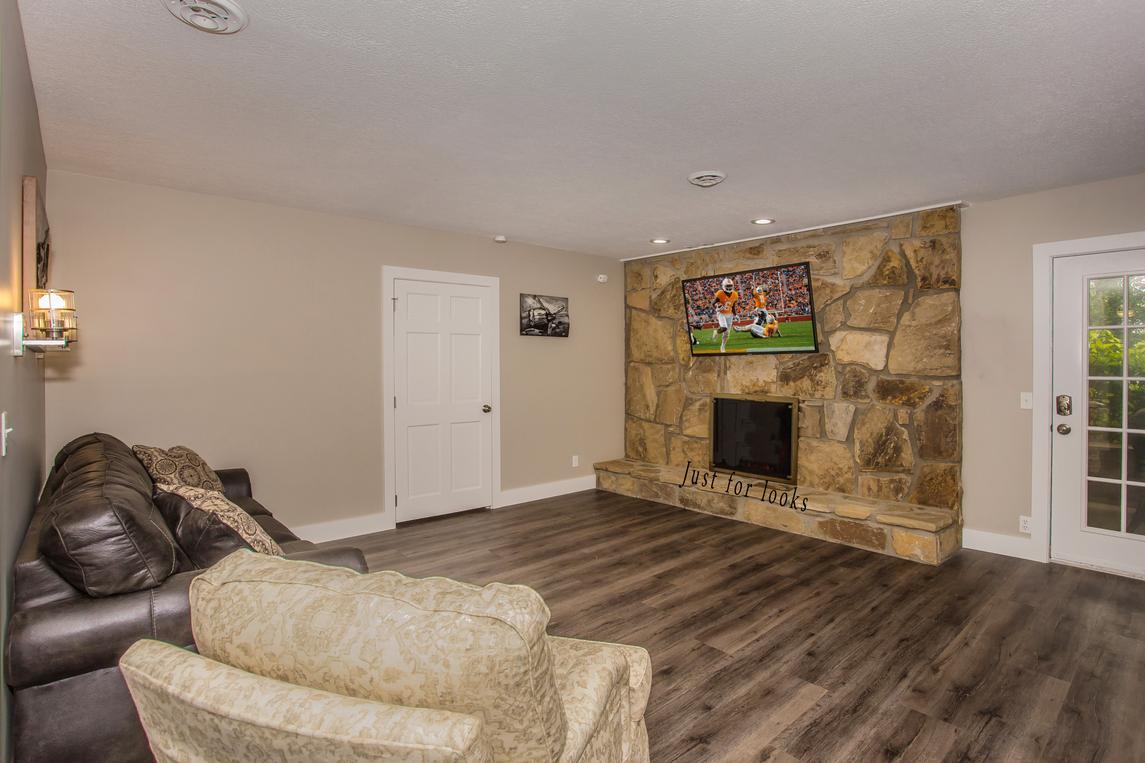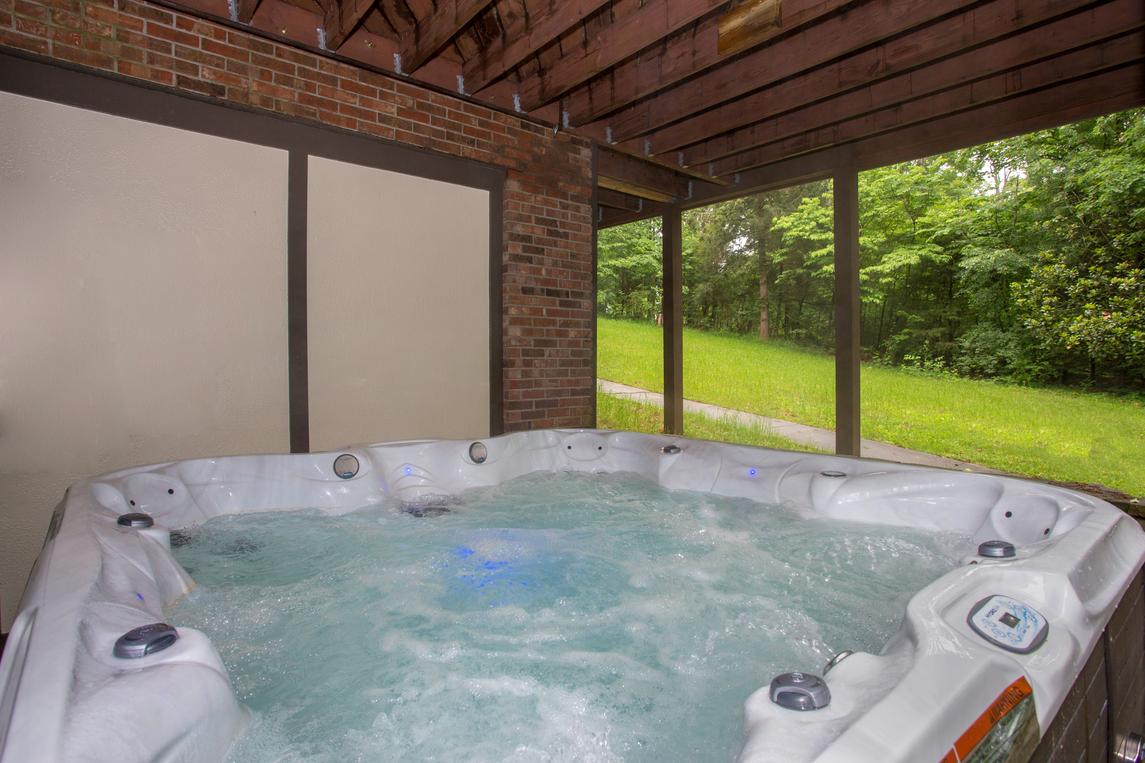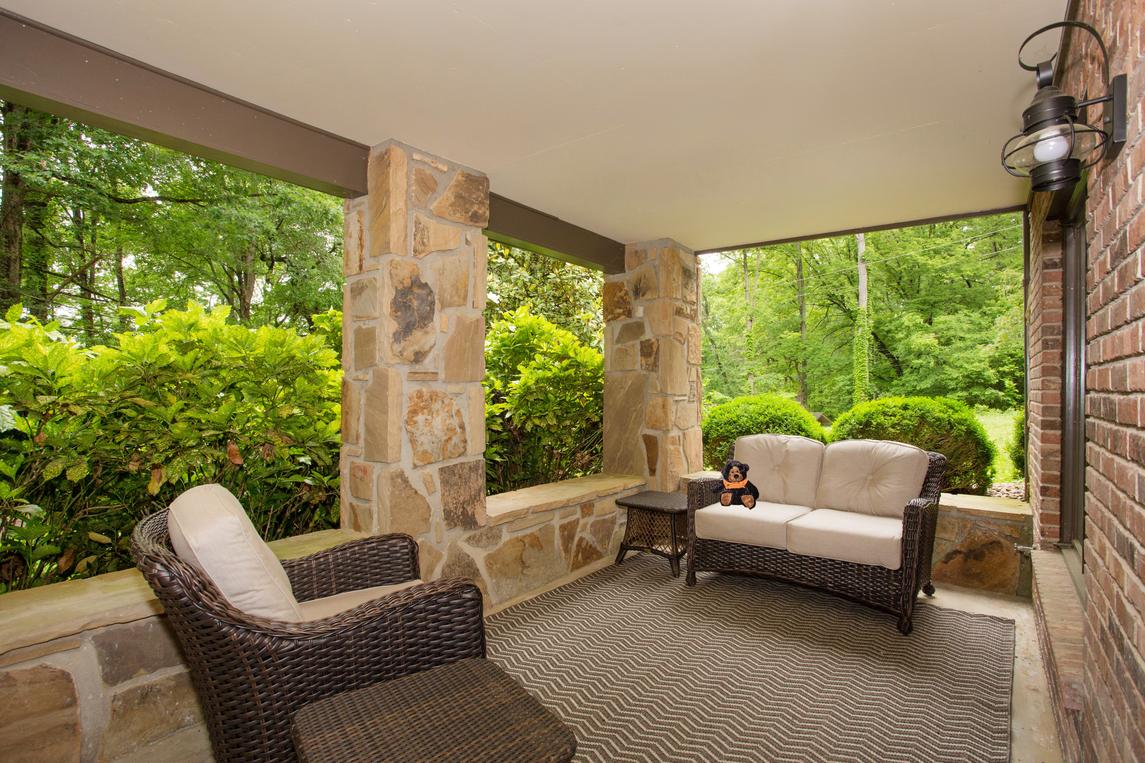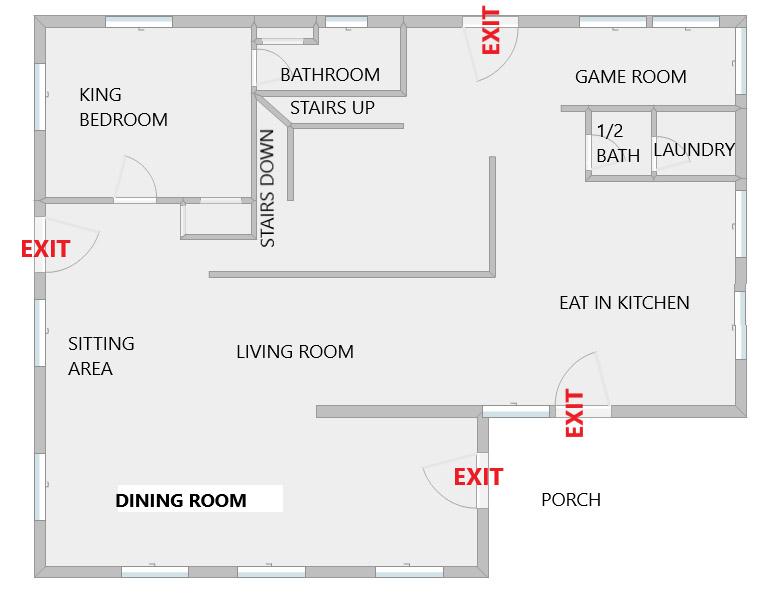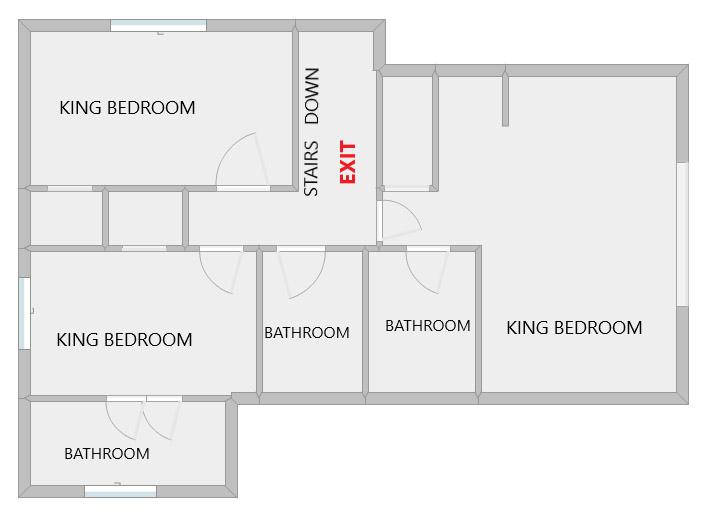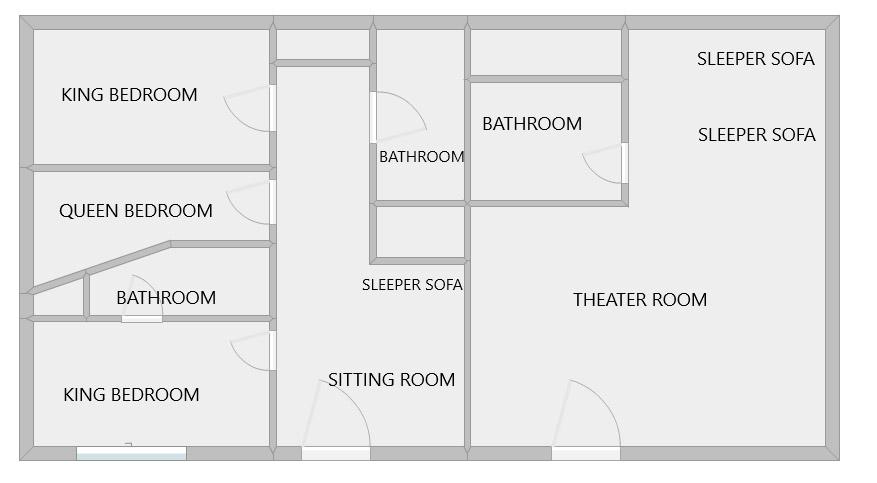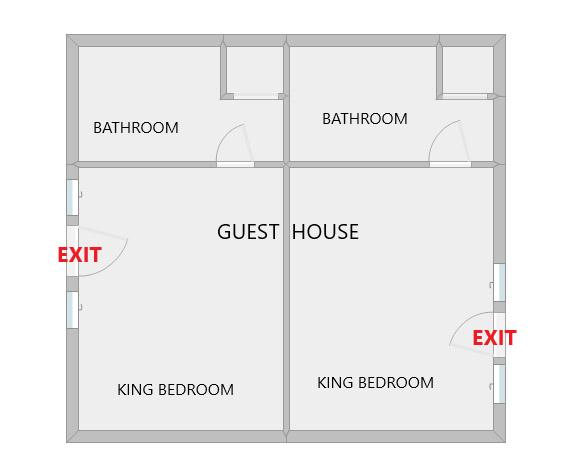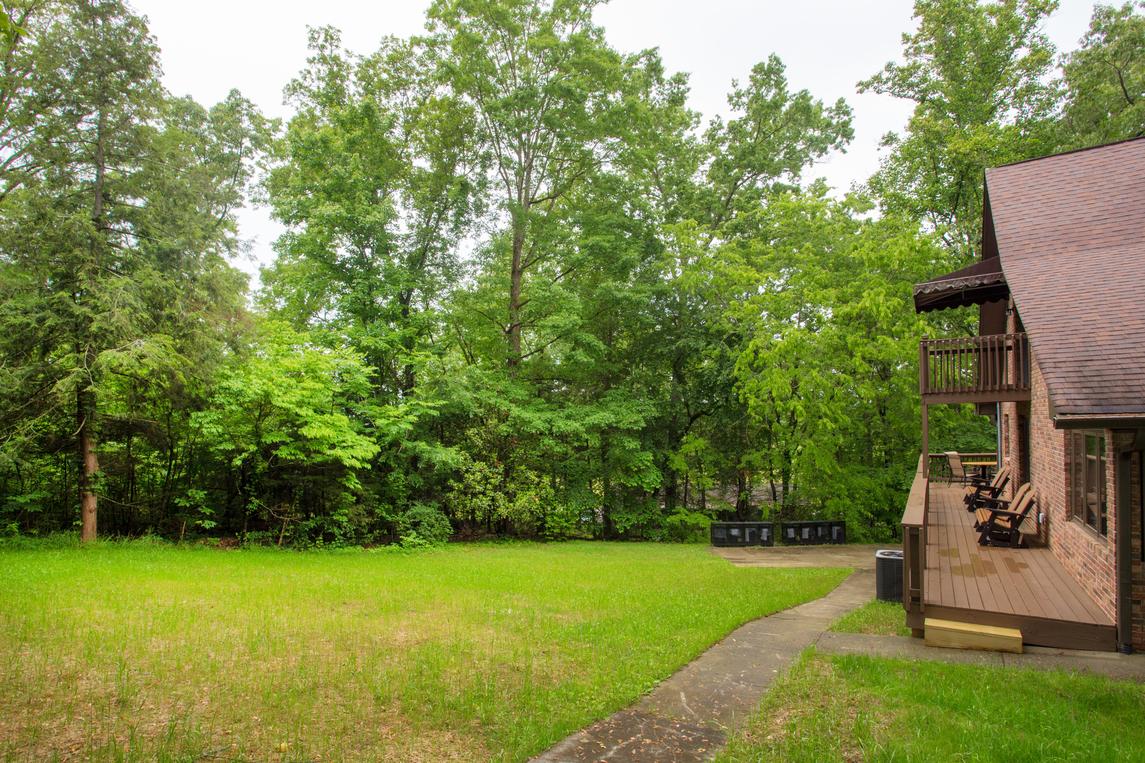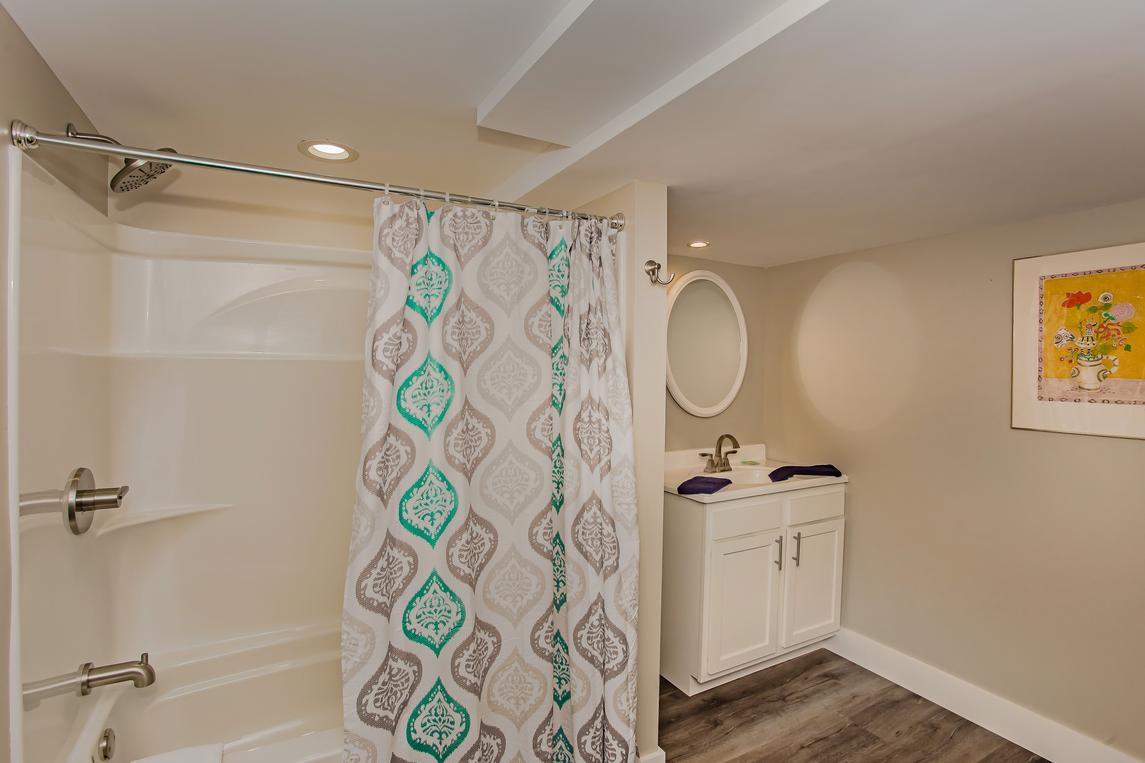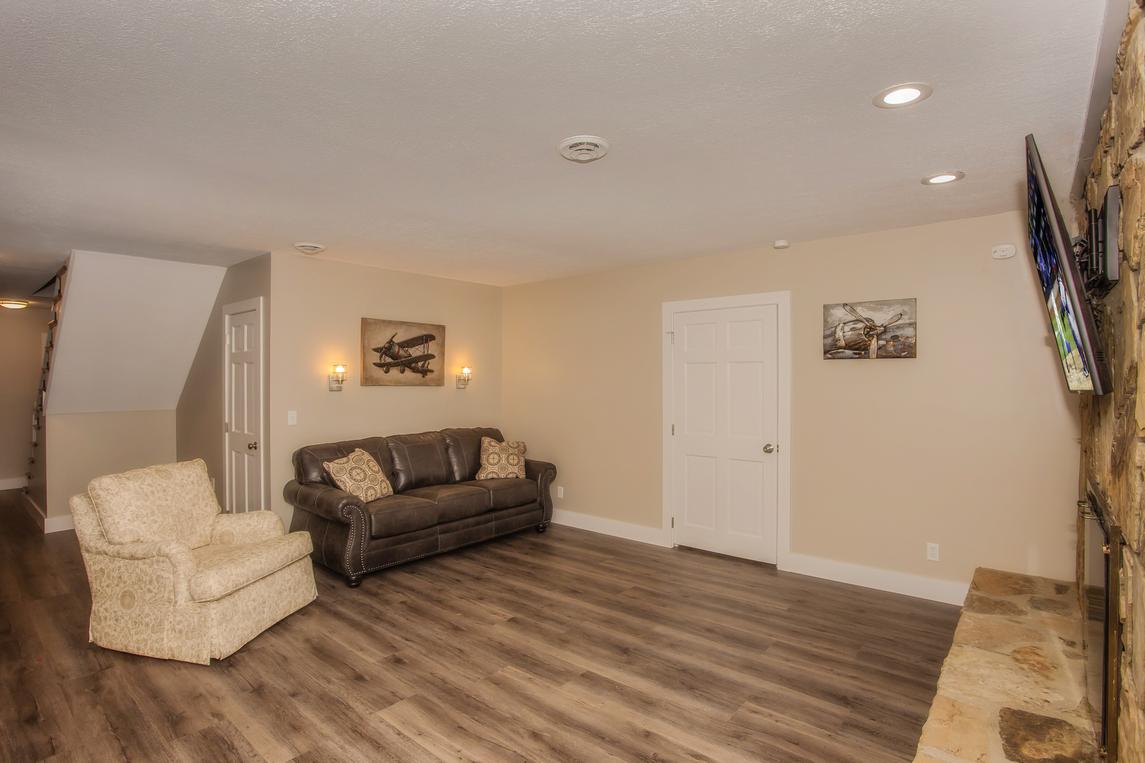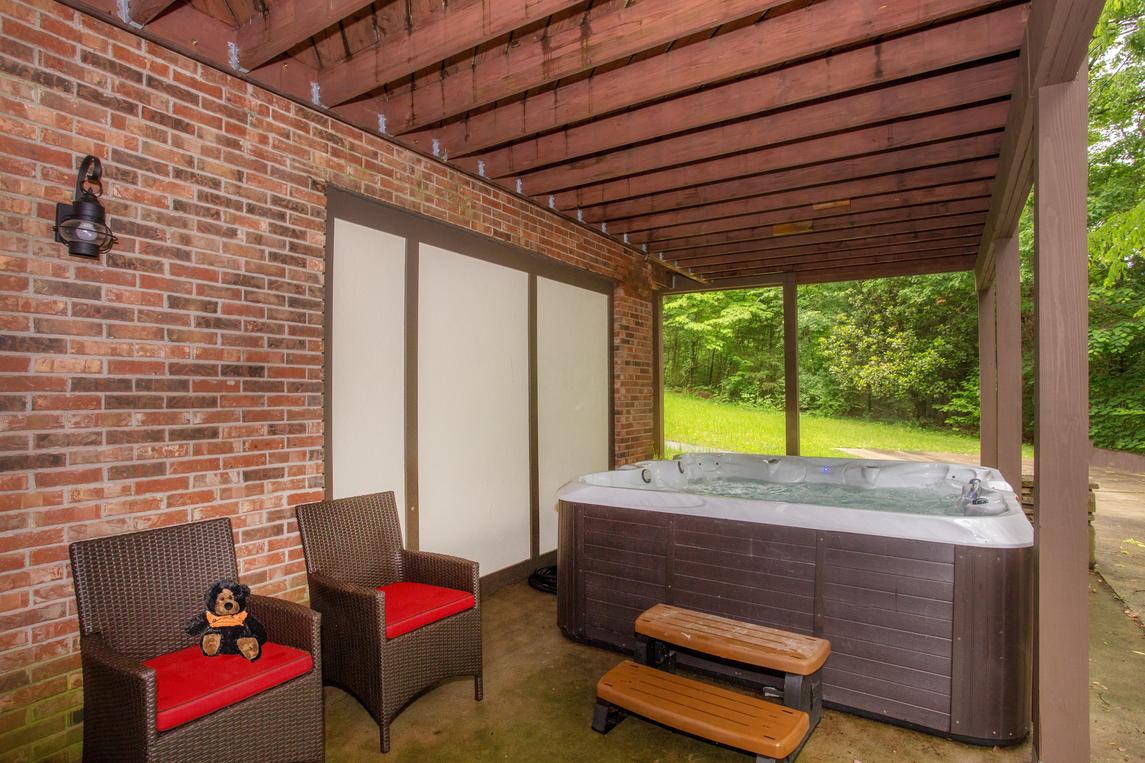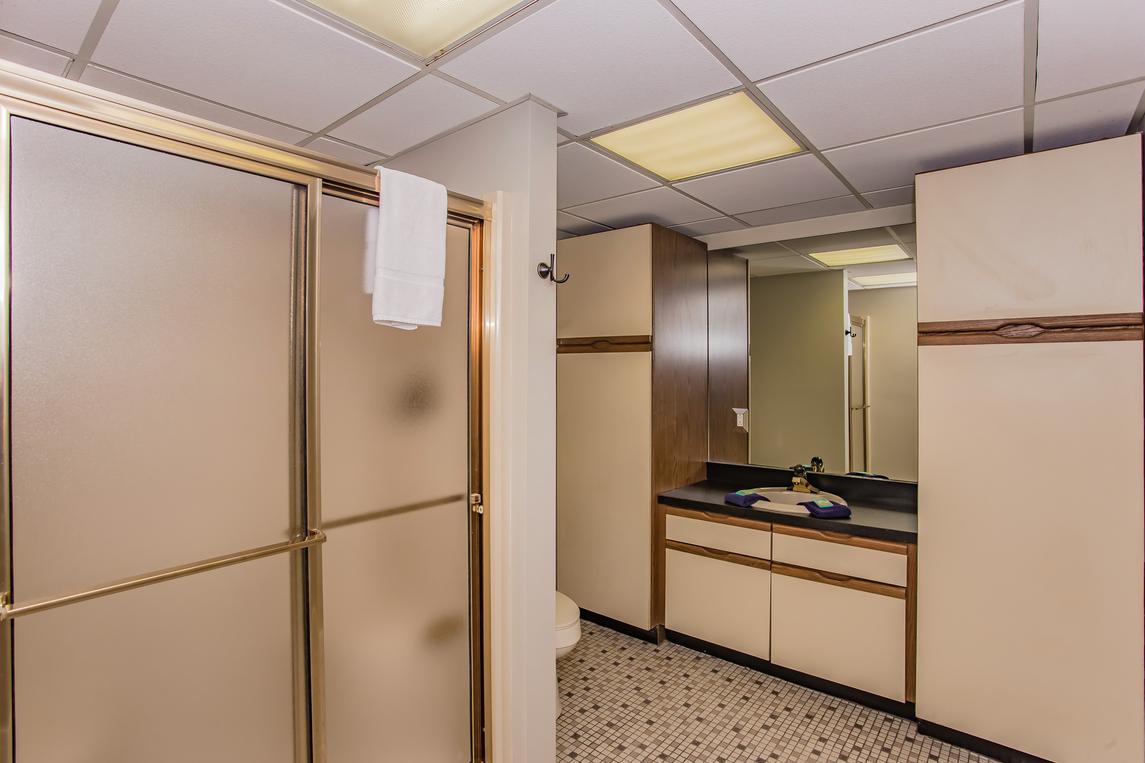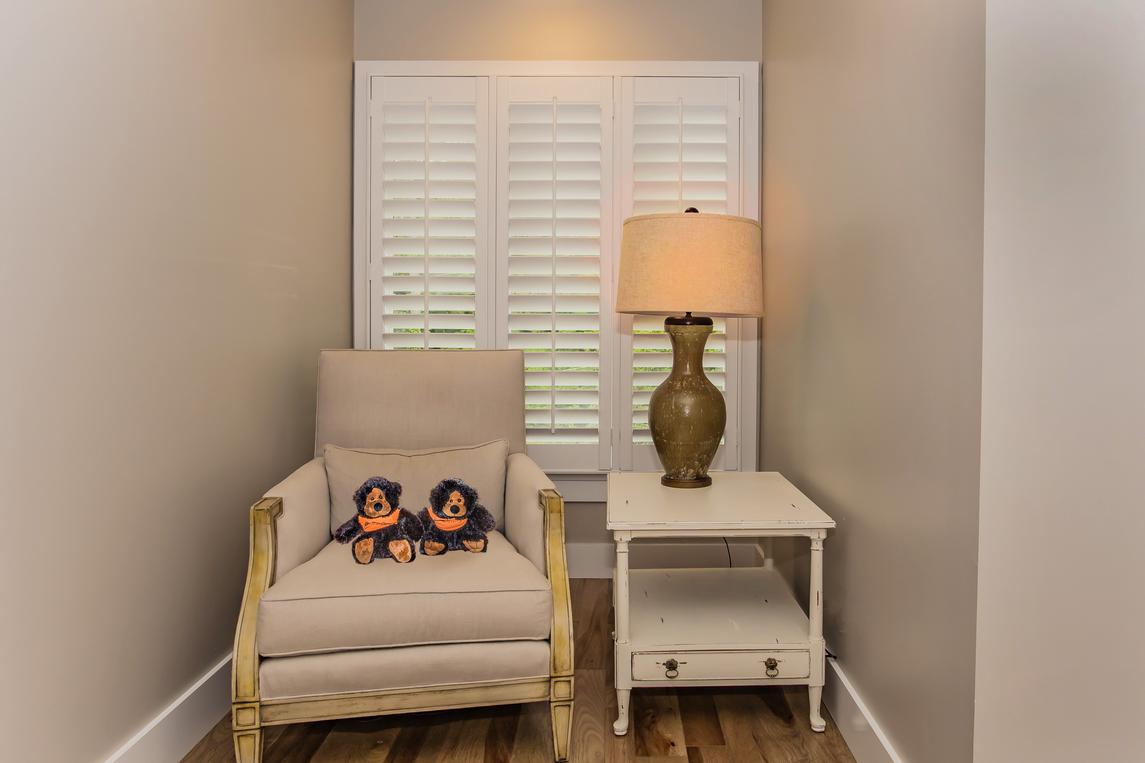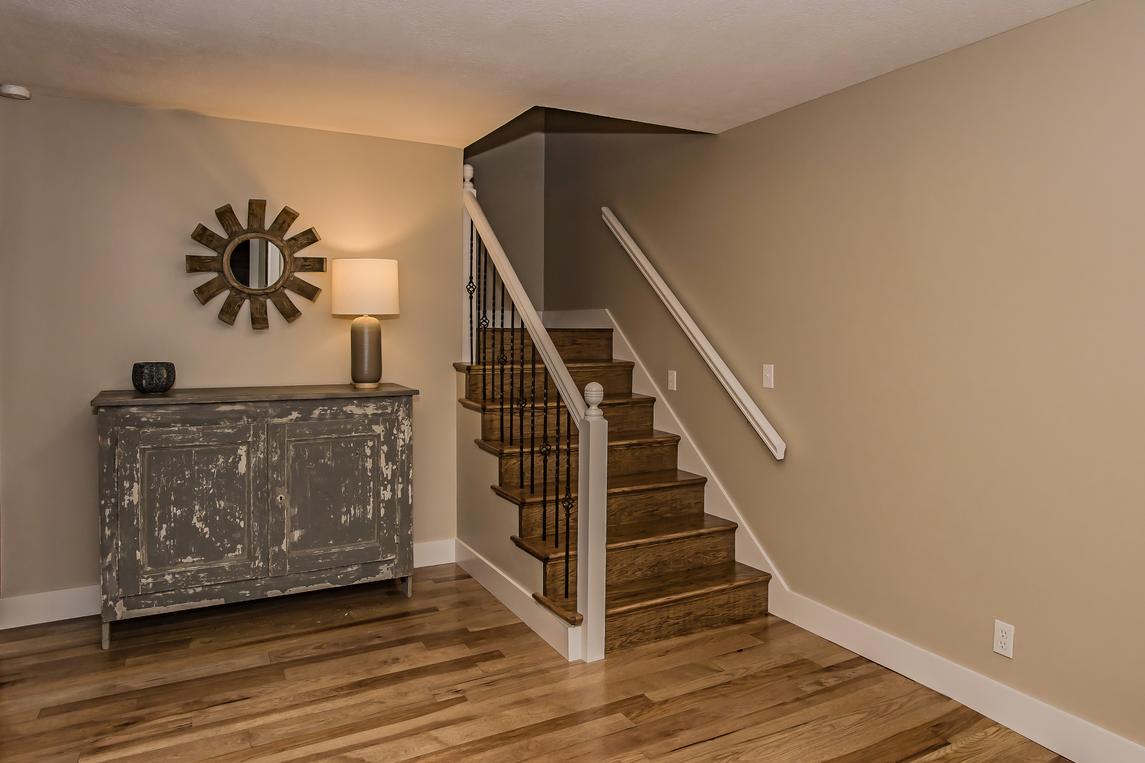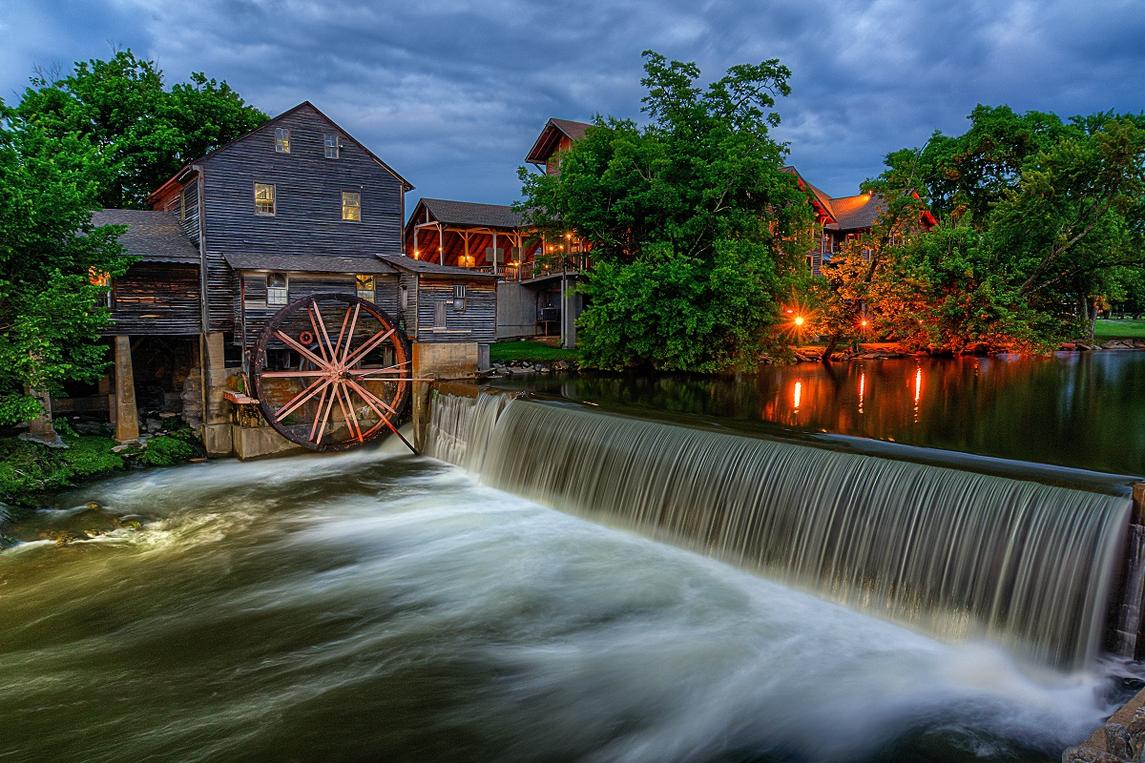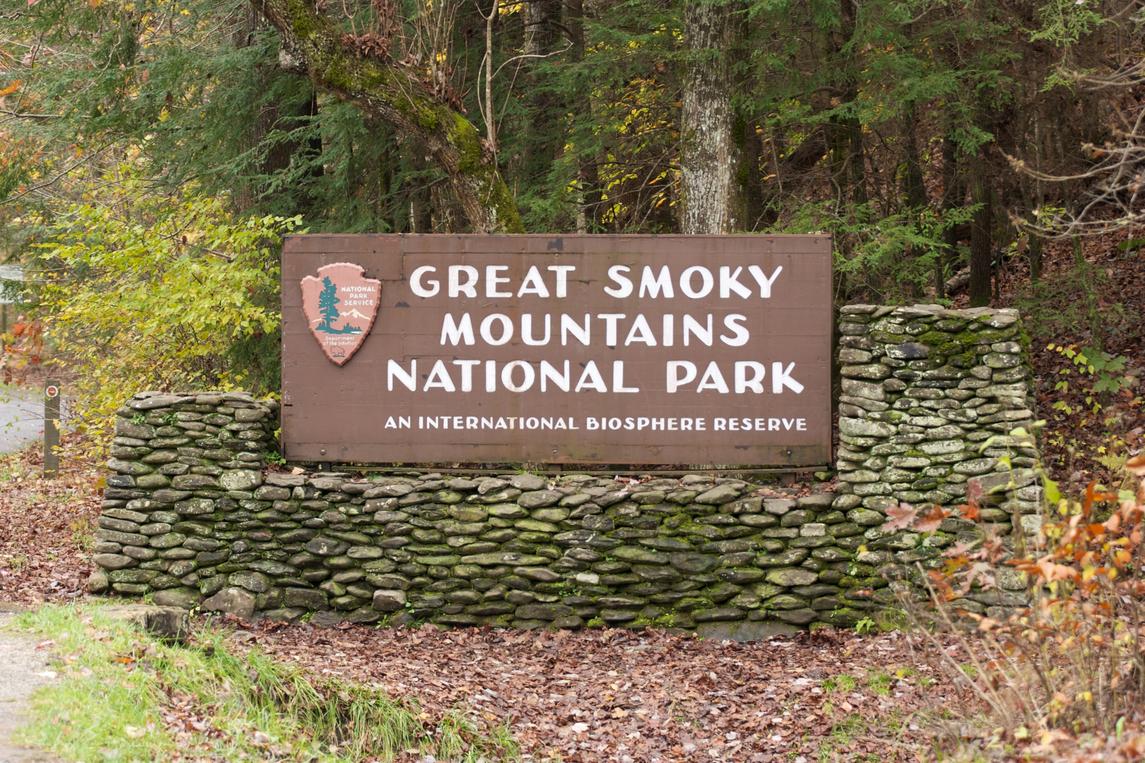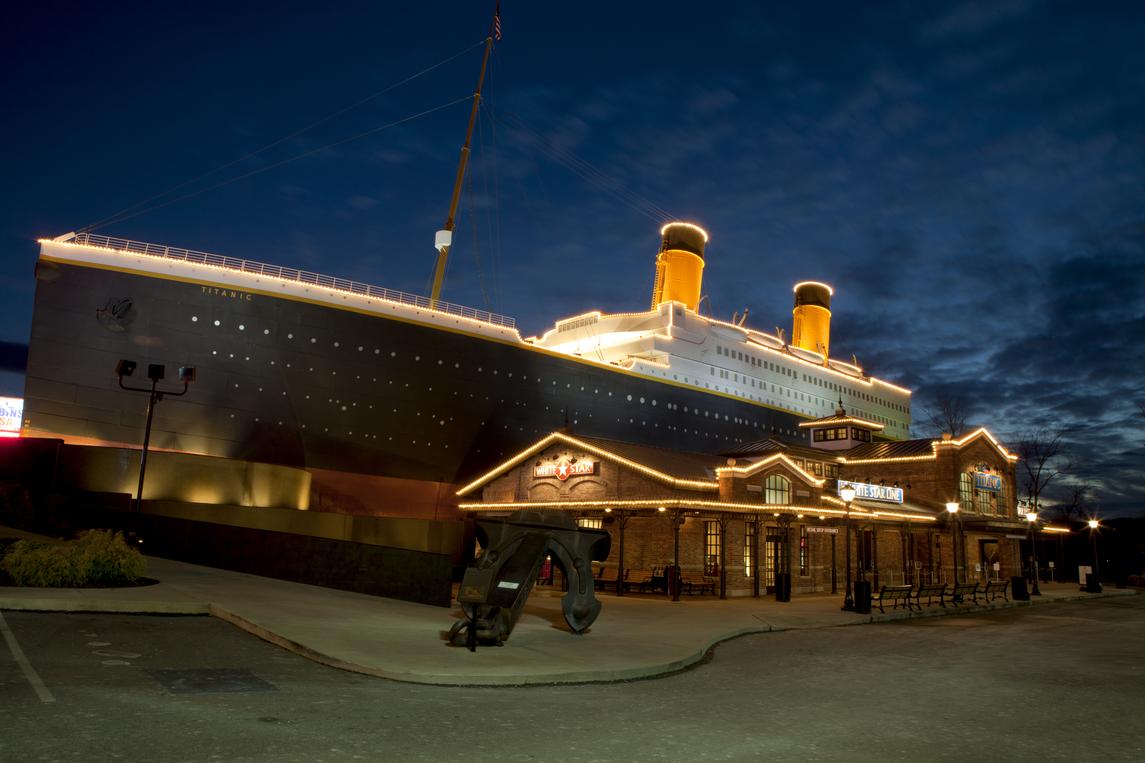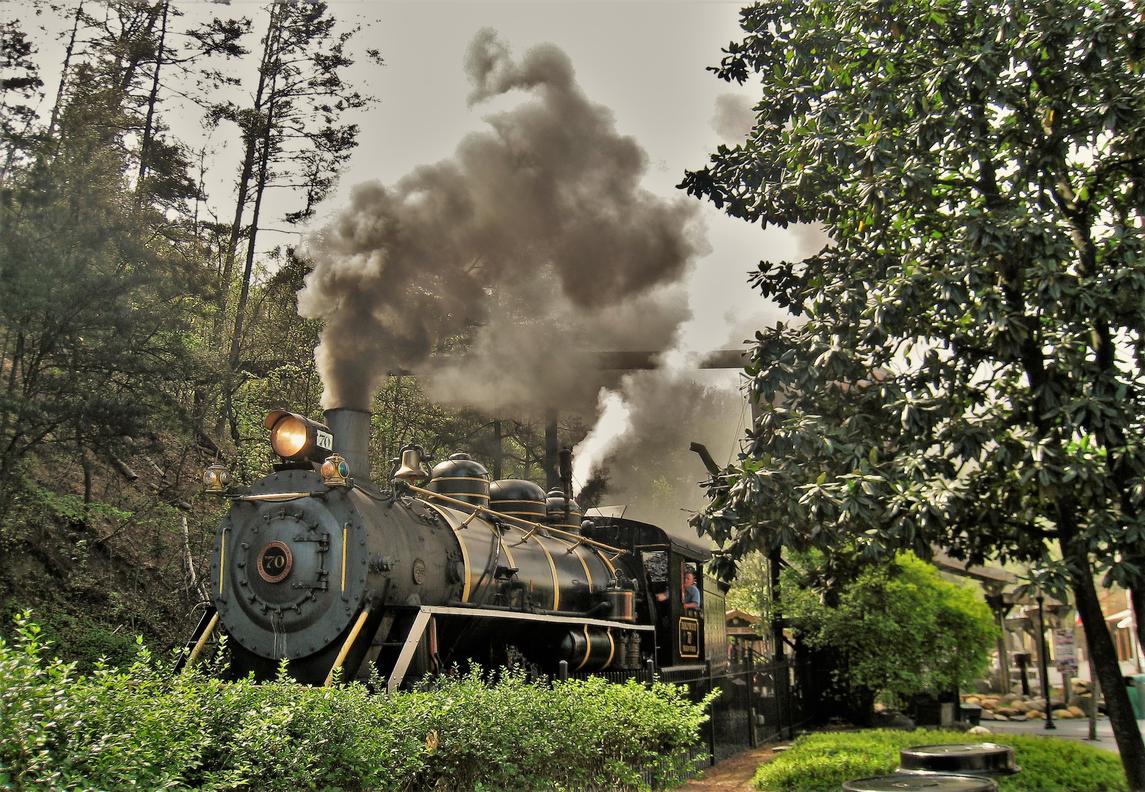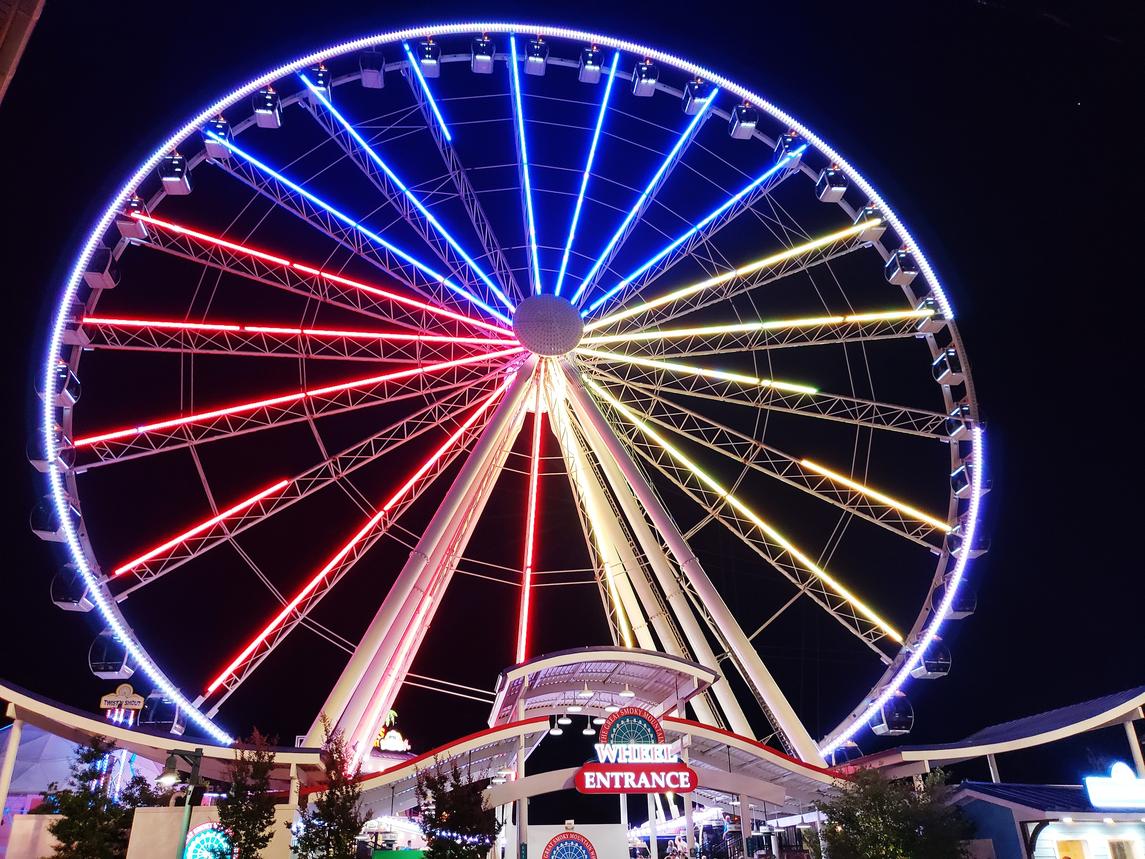 Description
Amenities
Reviews
---
This gorgeous home is 9 bedroom 9½ bath decorated with luxury in mind. This house is less the 15 minutes from town and has an easy access drive way that is completely paved. The outside of the house will have you in awe with its stone design and open yard perfect for family photos. There are multiple entry points making it convenient for all guests no matter where you are outside.
When you enter this lovely home, you will be greeted with an open floor plan displaying a sitting area living room with a beautiful stone fireplace and large 4K LED smart TV, 2 separate dining rooms, and a massive designed kitchen. Featuring 2 stoves, 2 dishwashers, and a huge signature refrigerator/ freezer combo that can hold all the groceries you would need and more. There is a sundeck off the main level that has access from both dining rooms in-case you want to work on your tan while everyone else is out and about.
On this level you will also have a game-room with 400 game Arcade game, Pinball machine, and a Foosball table, half bathroom, and full laundry room to make life simple for whoever needs to wash items during their stay. There is a wonderful King Master that has a custom bathroom with a signature shower and open vanity, that is designed for pampering yourself. Off the game room, there is a full grilling area with an open view of the stars great for evening dinners.
Heading upstairs you will have another Master King Suite with a private custom waterfall shower and makeup vanity just outside. There is also a private covered balcony for when you want to grab some fresh air or just have a private night cap with your sweetie before bed. Across the hall is two more bedrooms one a King master with Damask tile shower and double vanity in your private bath and the other a King bedroom has plenty of space with the open cathedral ceiling making it seem like the room is its own chalet. There is a separate bathroom in the hall for this room that has a custom shower with elegant waterfall tile. This floor of the house will give everyone a feel of total relaxation.
Have some night owls in the group? The lower level is the perfect place for them to be then. There is a King Master on this level with a tub/shower combo, and one king bedroom and one full bedroom share a modern retro bathroom across the hall. This will have you thinking of the good ole days. There is a den with another stone fireplace for everyone to join in on nightly conversations. The coolest thing on this level is the extravagant Theater room with seating for 16. It has comfortable leather seats with even a couple of futons toward the back for the ones wanting a movie marathon. It also offers another bathroom in the Theater room so that no one has to go far and miss the best parts.
There's more, this level has another outside covered patio with a huge hot tub. Off this patio to the right are two other King Suites separate from the house that are just as luxurious. Both having a custom tiled shower and TV. Let's not forget the private back yard, so that the kids can run off some energy before bed exploring and playing with wonderful imagination that matches the enchantment this rental has.
This is truly one of a kind home where you can live and play in total luxury.
christine ducote
The word Majestic describes this cabin to a "T"! Every room was roomy and comfortable. The beds were perfect and comfortable for the BEST nights sleep. The great rooms housed everyone for all fellowshipping! The kitchen was large and fit so many for all the meals. The island was spectacular. Only down would be that there was only two tubs in the whole house. Lol! For shower people that isn't a down. 🥰😍. Loved everything. Contacted main office with a bed issue and they were out the next morning first thing and fixed it. Wonderful office ladies!
LaTonya White
Love, Love, Loved this home. Omg is is so beautiful and so spacious. I wish it was mine. It accommodated my whole family and the kitchen was TOP notch. But we only got to enjoy it for less than 24 hours because the fridge wasn't working correctly. But Bear Camp showed up.and showed out. We had to pack up and relocate but baby, the upgrade was worth it. Thank you Bear Camp. You are my#1 rental company for the mountains everytime. Keep up the great work. P.s. please get the fridge fixed cause we differently would like to come-back to the Majestic. Thank you 💜
TAMMY JO BROWN
Enough rooms for the whole clan . Location was great . So close to everything ! Movie room was the bomb !!! Two stoves, two dishwashers, huge refrigerator. Nice yard for the children to play !
Edward Brownlee
Our Friends Group thoroughly enjoyed staying at "The Majestic" vacation home! From the spacious bedrooms, to the many seating areas, to the Hot Tub and Theater Room! We enjoyed our stay! Everything was really nice and a great fit for our group! Thank you so much for having us!
Cyrita Burton
Great location & close to attractions. Very spacious house. We will be back.
Michelle Dennis
Beautiful home
Nancy Pattersaul
My family and I enjoyed the cabin. Everything was up to date and modern. There was plenty seats for us when it was time to eat or when we were just congregating in the living room.
Michael Drummer
Bear Camp Cabins are Amazing. We had the Majestic a cabin that had to accommodate 14 adults (keep in mind these adult men average sizes 6'1" - 6'10) The rooms, the kitchen even the media room was all spectacular. Typically in rentals, the cooking utensils are of such poor quality as well as the bedding but this was top notch all amenities bedding even the ambiance. We had an issue with the door not locking and we called the office and immediately they sent someone out and solved the problem. Air B&B and VRBO should take a page from Bear camp Cabins play book. This is how to treat your customers, especially when quality accommodation's and five service is your goal. I would like to think that if Queen Elizabeth wanted to visit Pigeon Forge and Bear Camp Cabins The Majestic would make her feel most at home.
View response from BearCamp
Hello, Thanks for the kind words. I'm not sure where those Mattresses were bought. Sorry
Patsy Bean
We thoroughly enjoyed our visit. There was plenty of room for us to have privacy and to enjoy the beauty of this home. The location was perfect the area was quiet. Nice and clean. Would definitely stay here again.
S Carter
This house was absolutely beautiful! It was clean and the location worked great for us! The reservation was detailed and accurate. No problems were encountered. Thank you so much! We would highly recommend for a big family gathering. We had so much room for playing games and visiting with each other.
Raja Malhi
Overall the place was a great find. The rooms and common areas were very spacious. We were a party of 18, ( 9 kids 9 adults) and we always felt there was emple space for everyone. The kitchen had all the basic utensils, and silverware, with 2 dishwashers and stoves. ( super helpful when you have a hungry crowd after a day out in the Smokeys) . I will highly recommend this place to any big group. Most of the activities were 30 to 40 mintues drive.
Laurie Baker
The rental process was smooth, with information provided in a timely manner. The house itself was spacious and fit our family of 12 adults and 4 children under 4 well.
Joanne Mangone
I am really happy with the cabin and it's location.
Magbie
Awesome stay!!! Spacious and beautifully decorated. We enjoyed our stay here.
Tina Parks
Great space, great location, great amenities! We will definitely be booking again!
Natasha Wang
Everything was very nice just as it looks on the site. We loved everything about it very spacious very cozy. The location is nice close to everything we will definitely stay again an again. The power went out and we called the office and they got someone over very quickly. Thank you all so much
Vicki Parker
Wonderful!!! Three generations and all had a great time. Loved the big dining table where we all fit and the kitchen is awesome for family cooking time. Movie theater was perfect as there was something for every age to enjoy. Thank you.
Santrece Roberts
I absolutely loved the house and the staff was amazing with check in and helping us.
Valerie Wood
Every detail worked like clockwork. It was very simple and efficient. I would gladly do business with them again.