All About The View
Select check-in and check-out dates
Please select the nights you would like to reserve using the availability calendars.
Bedrooms: 4 Bathrooms: 3 Sleeps: 10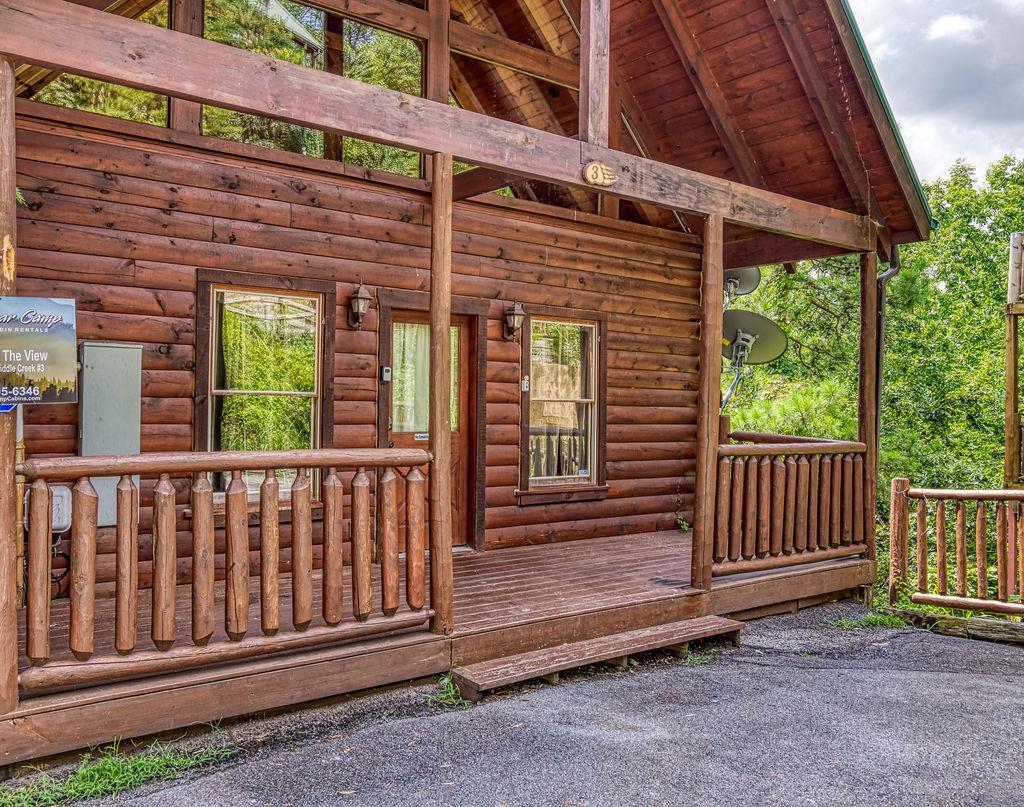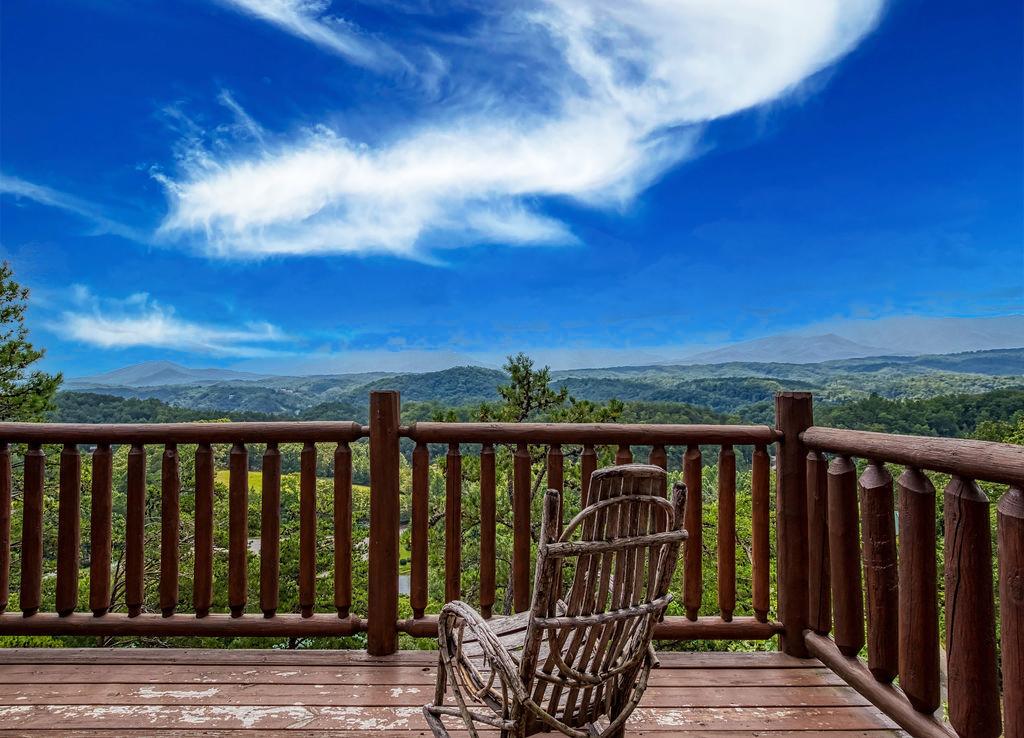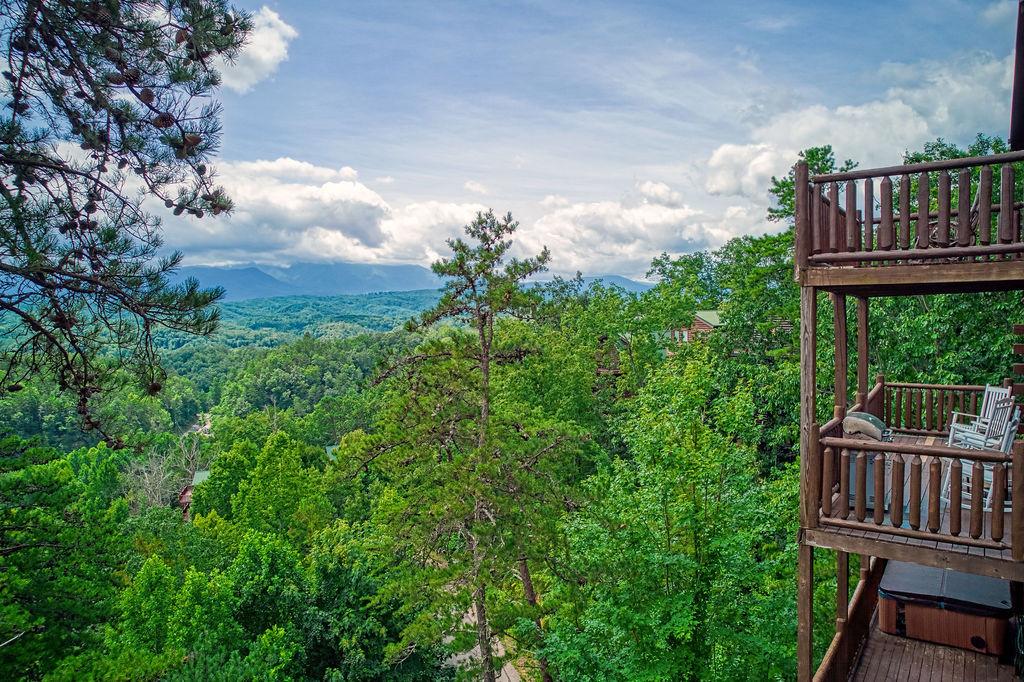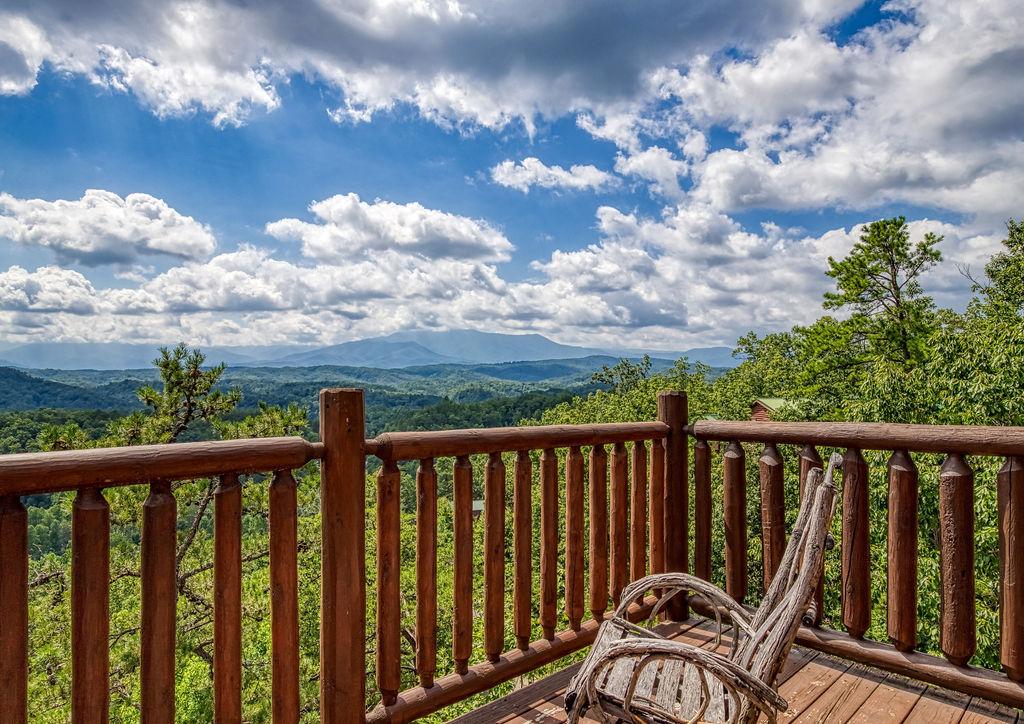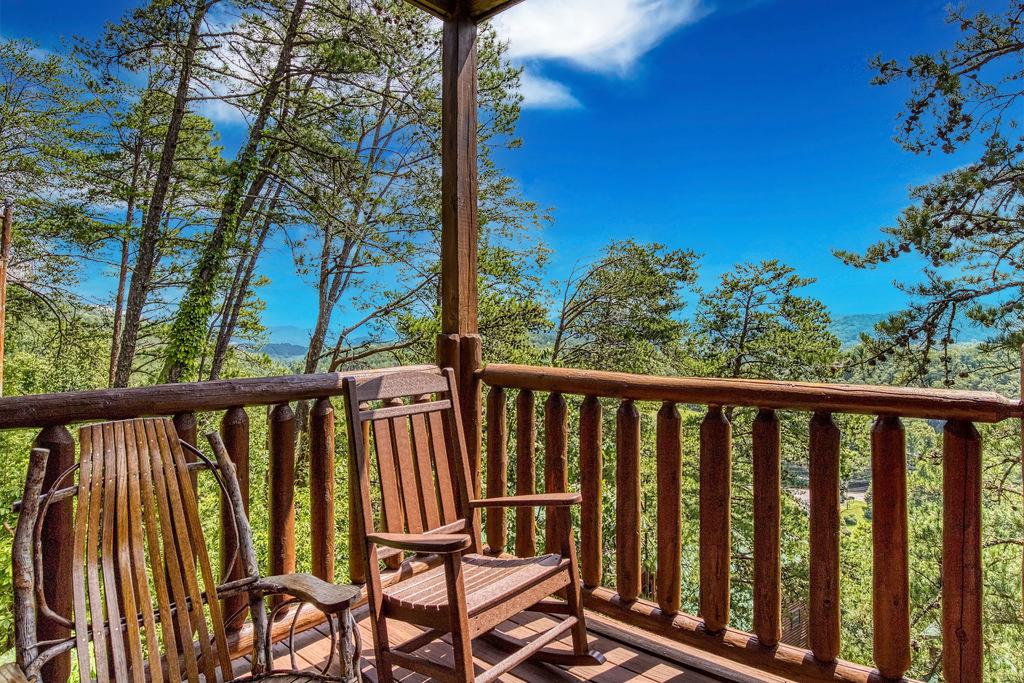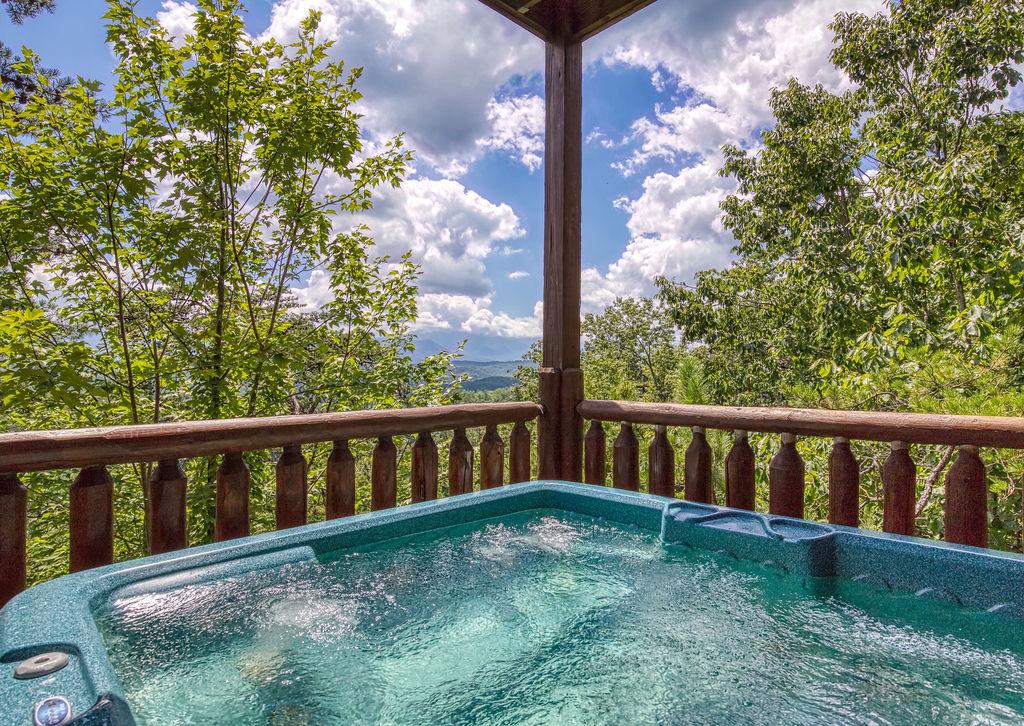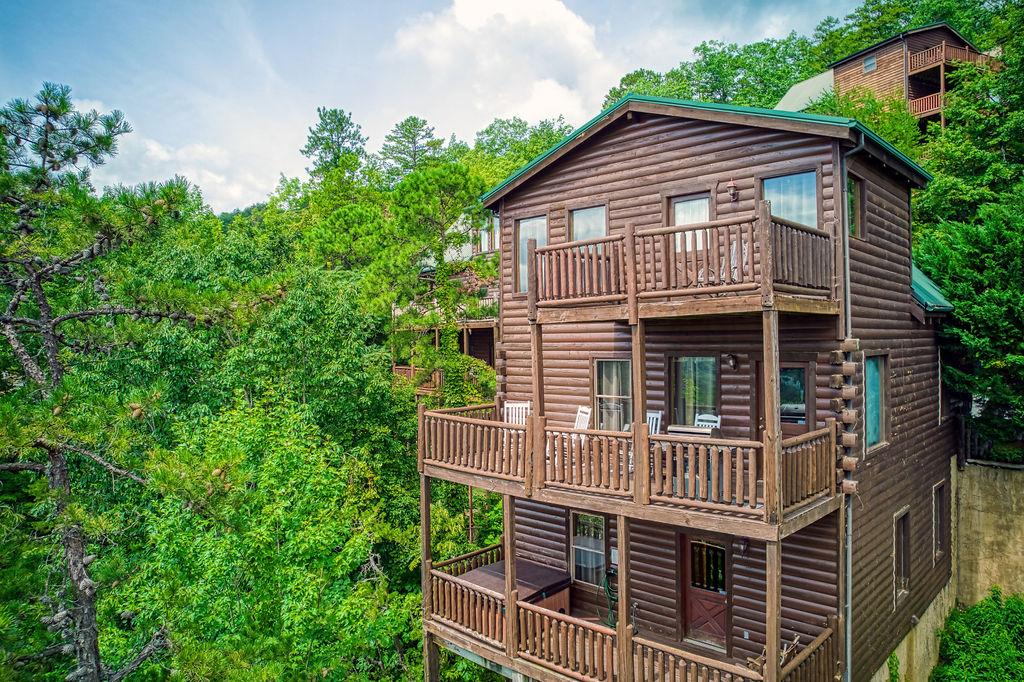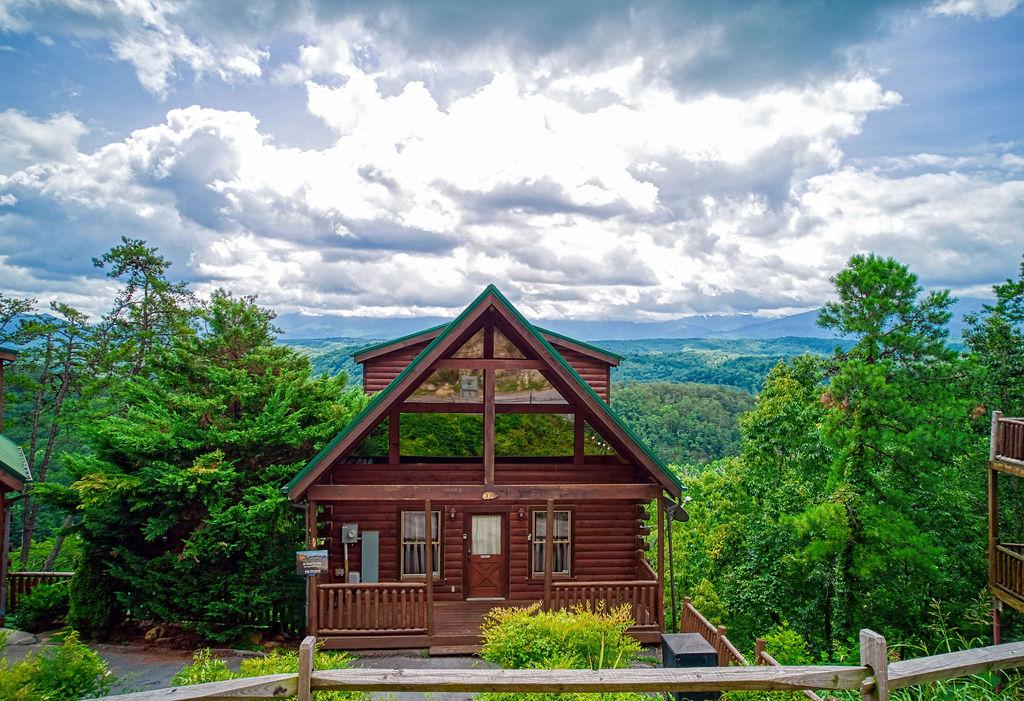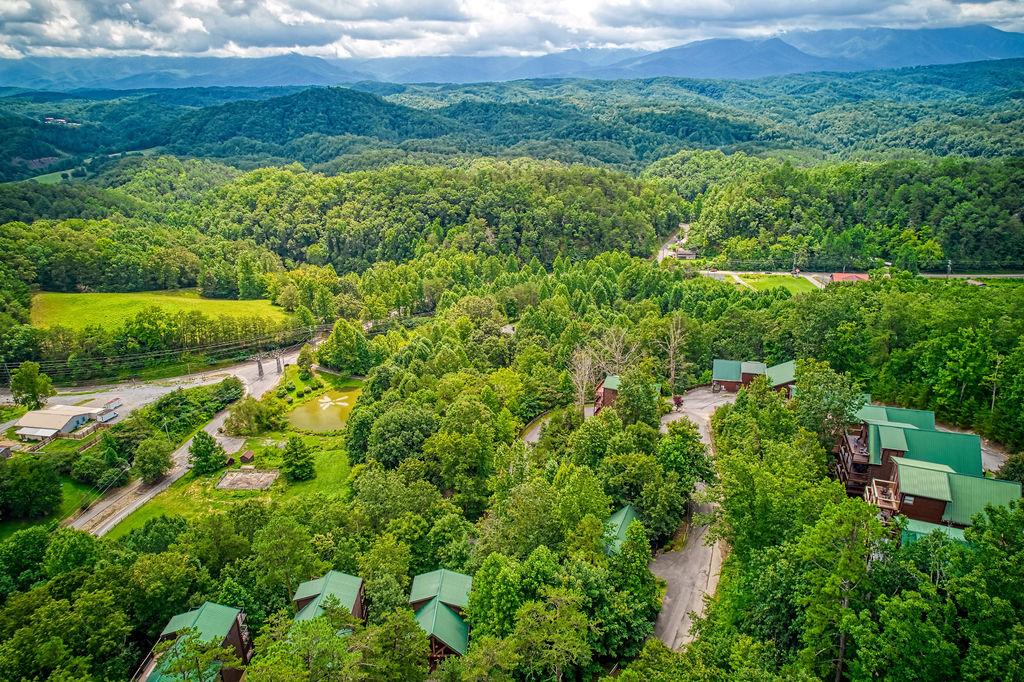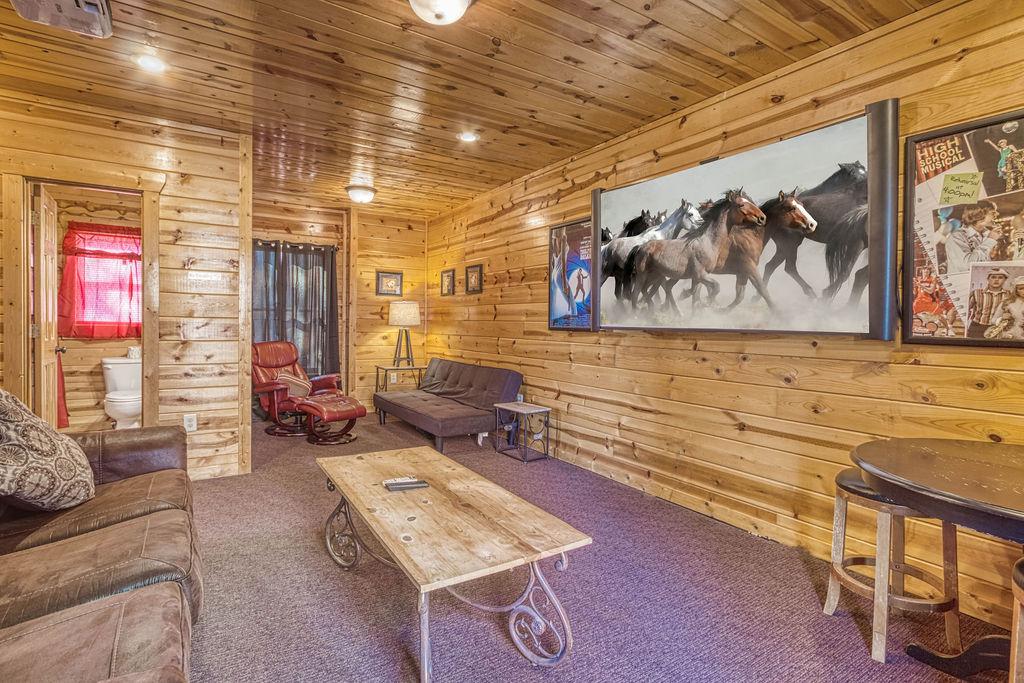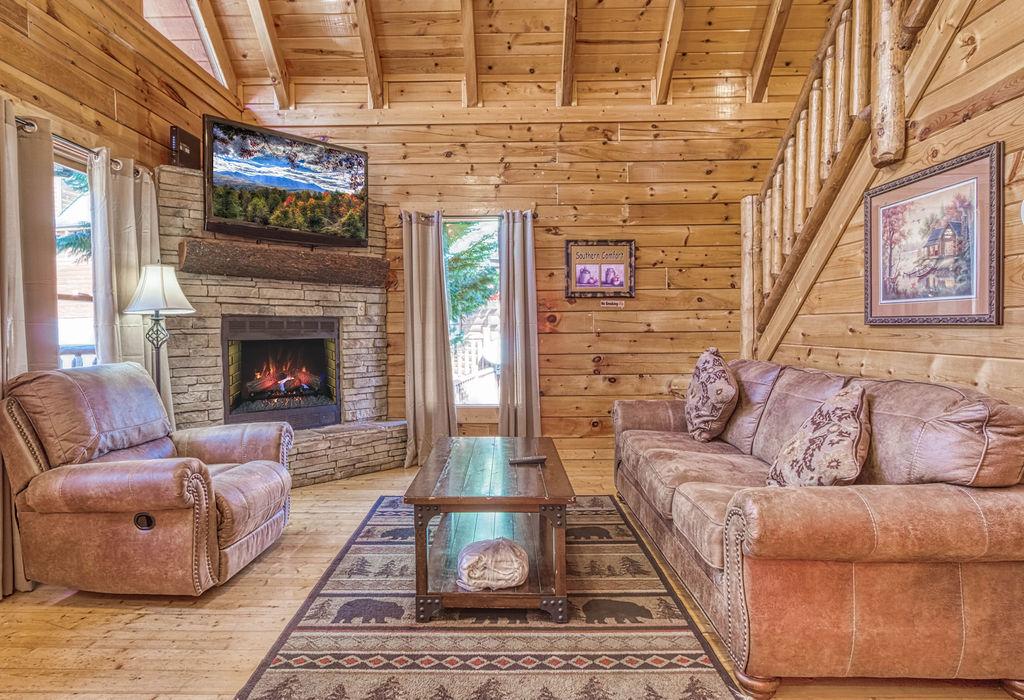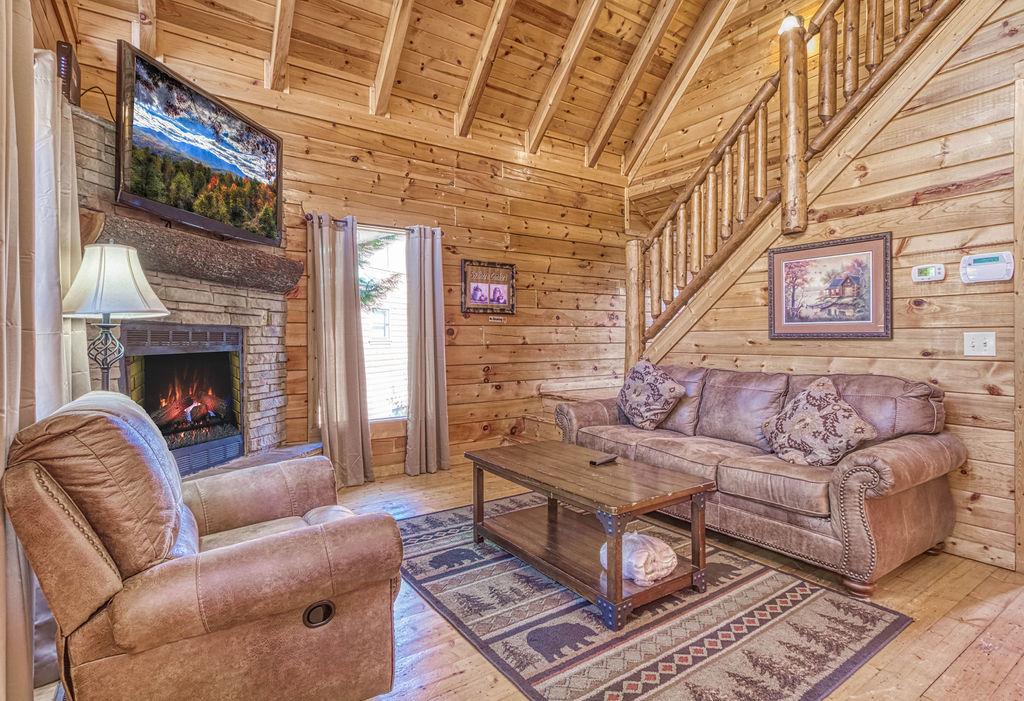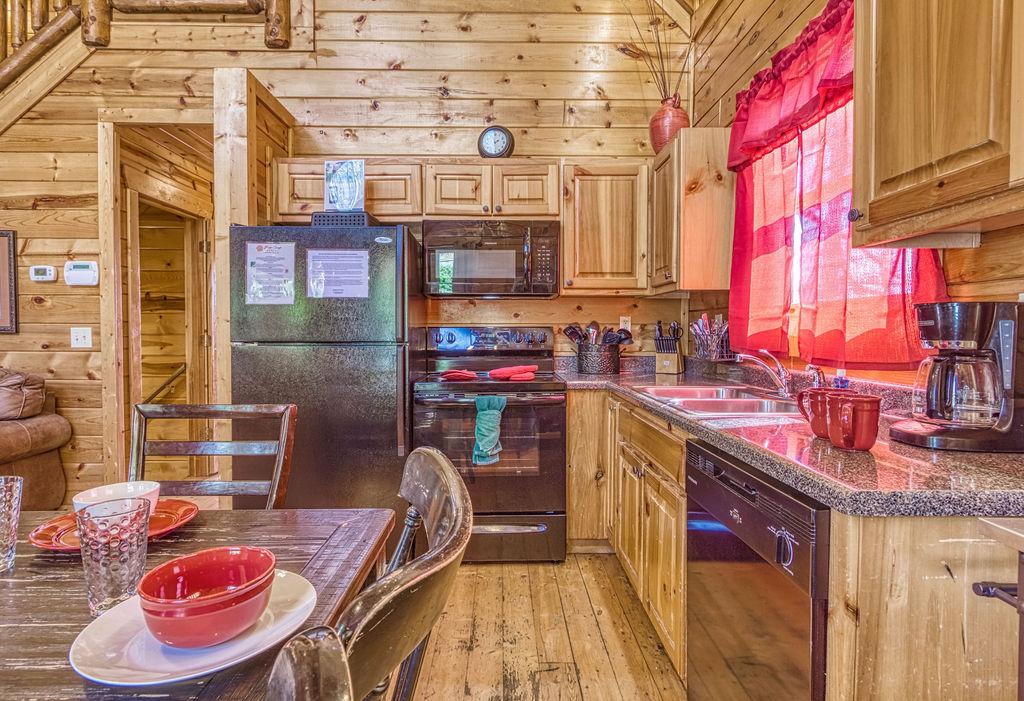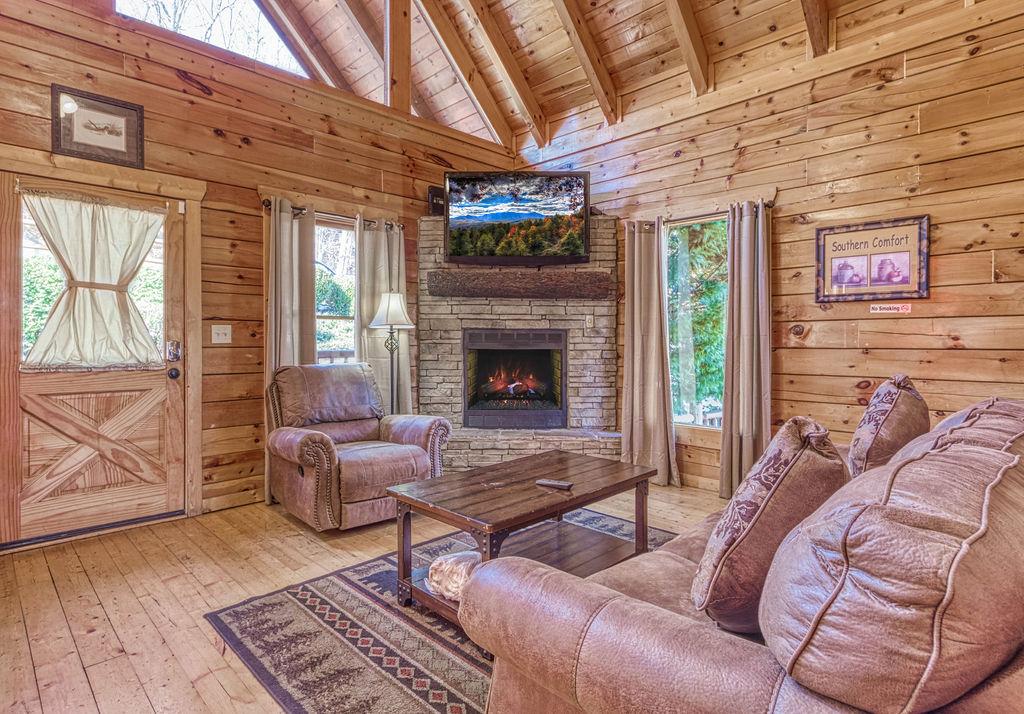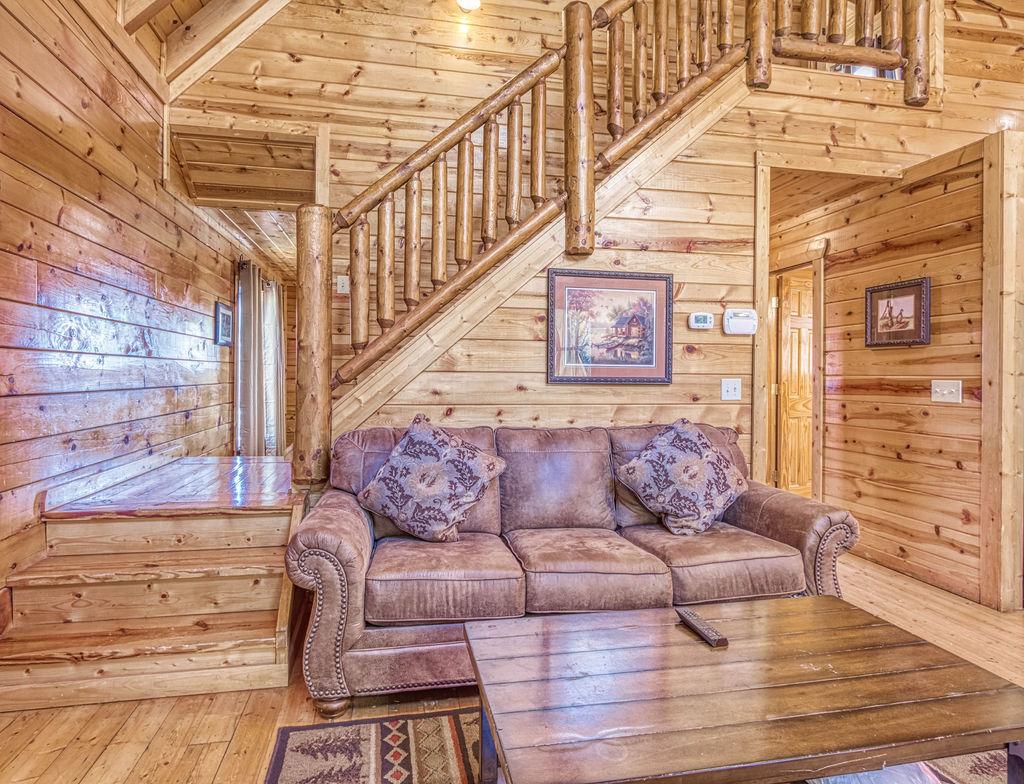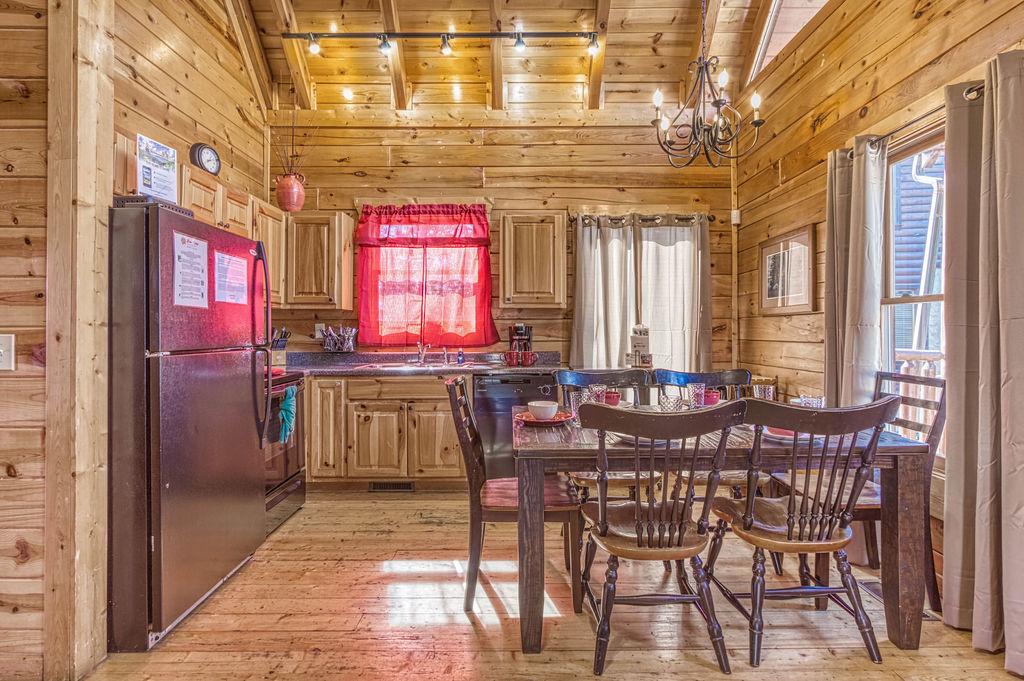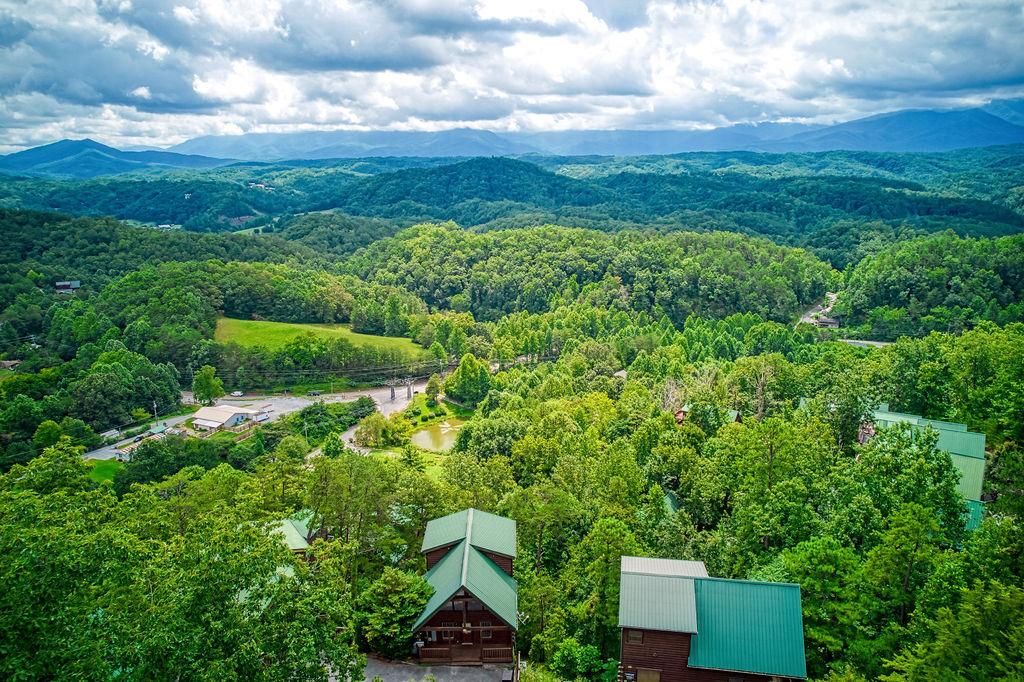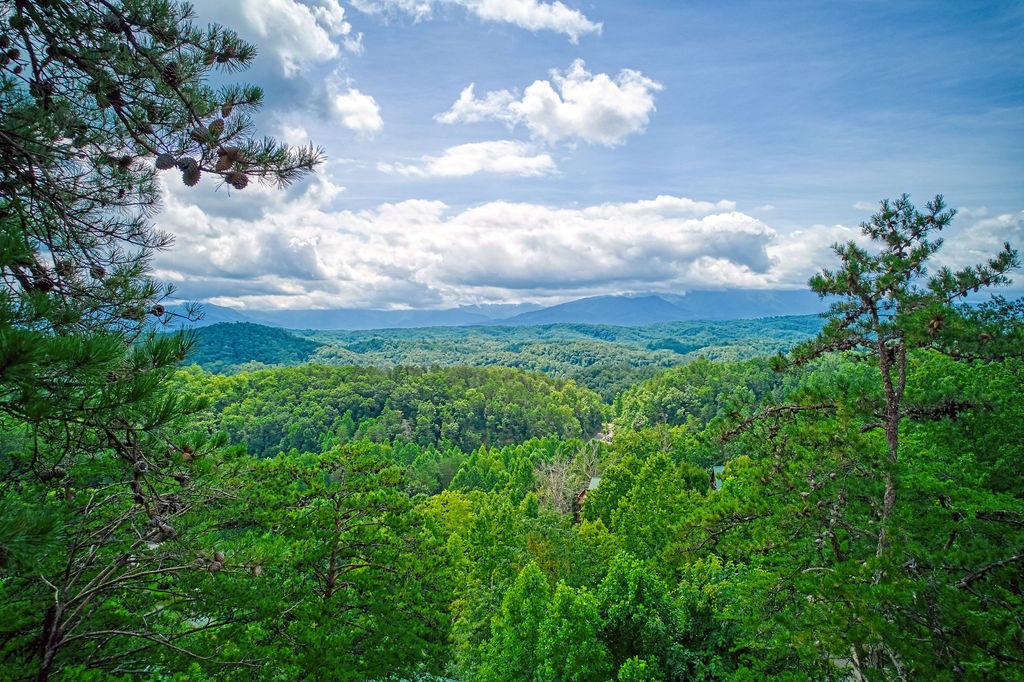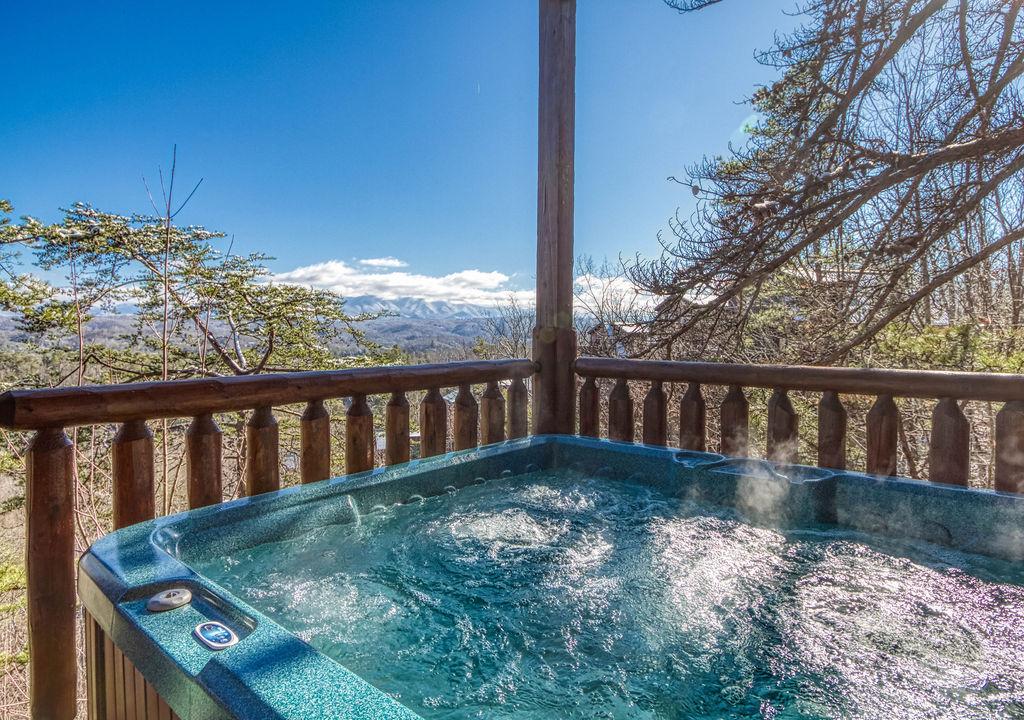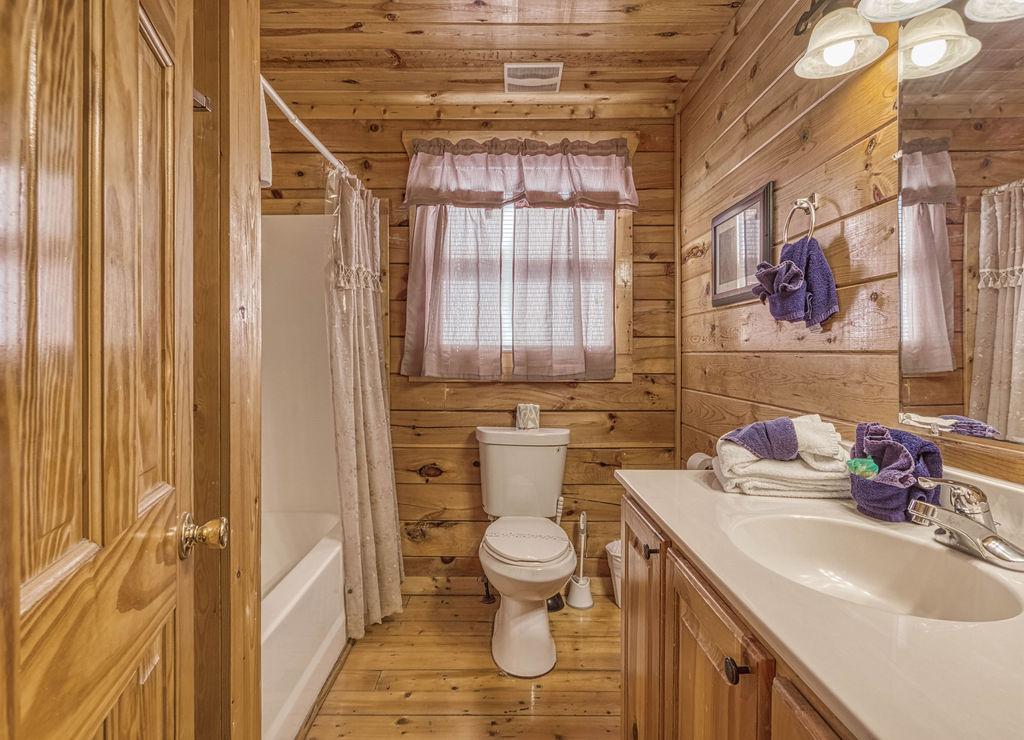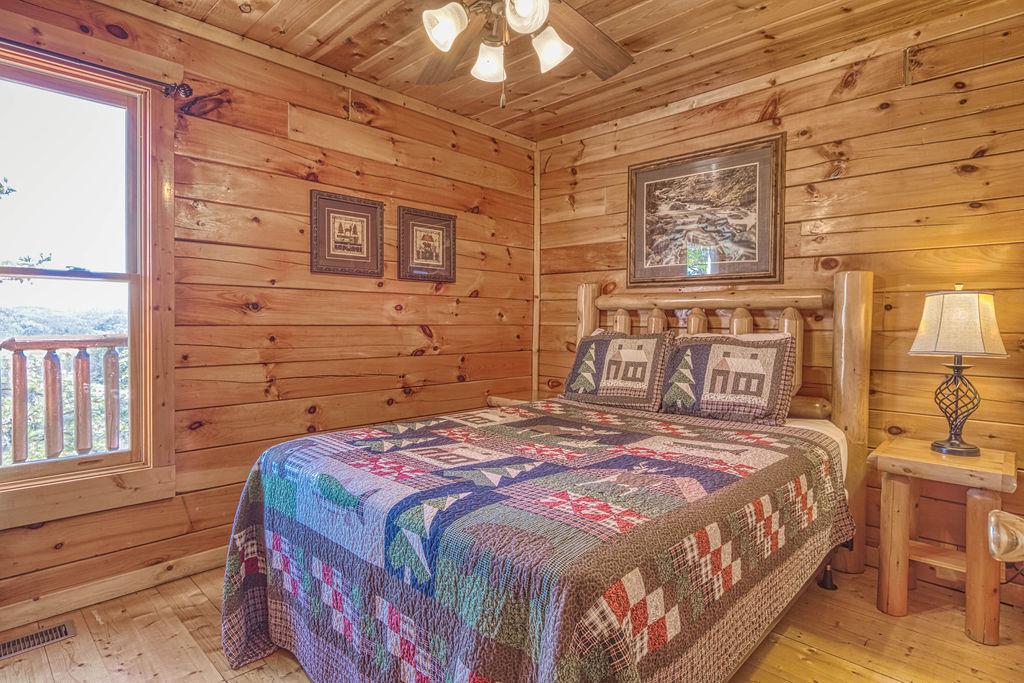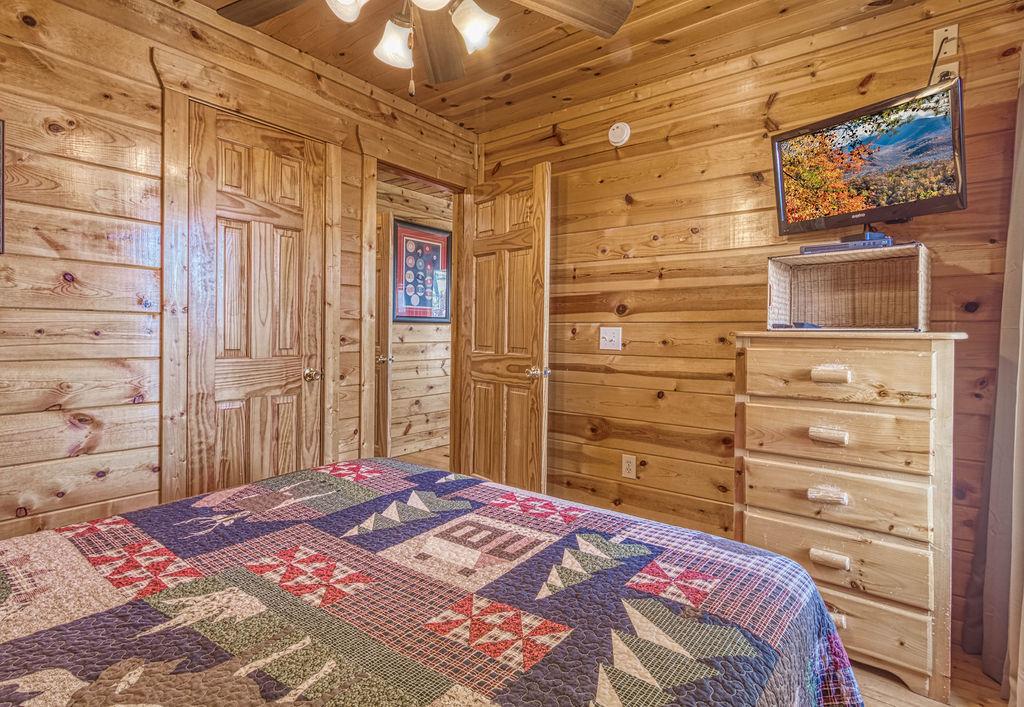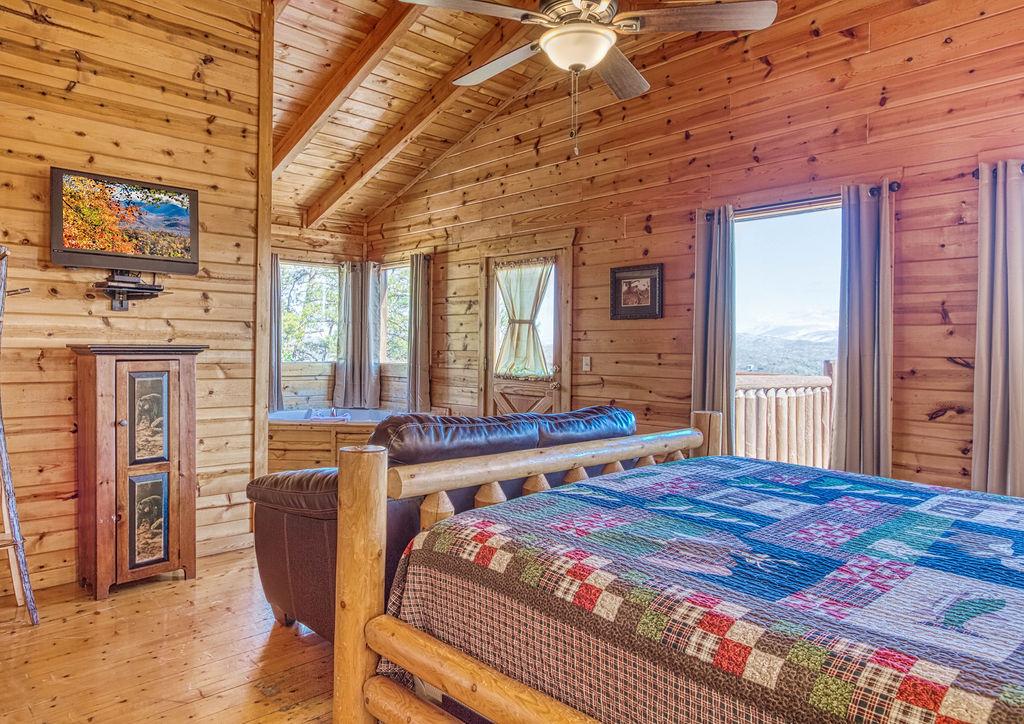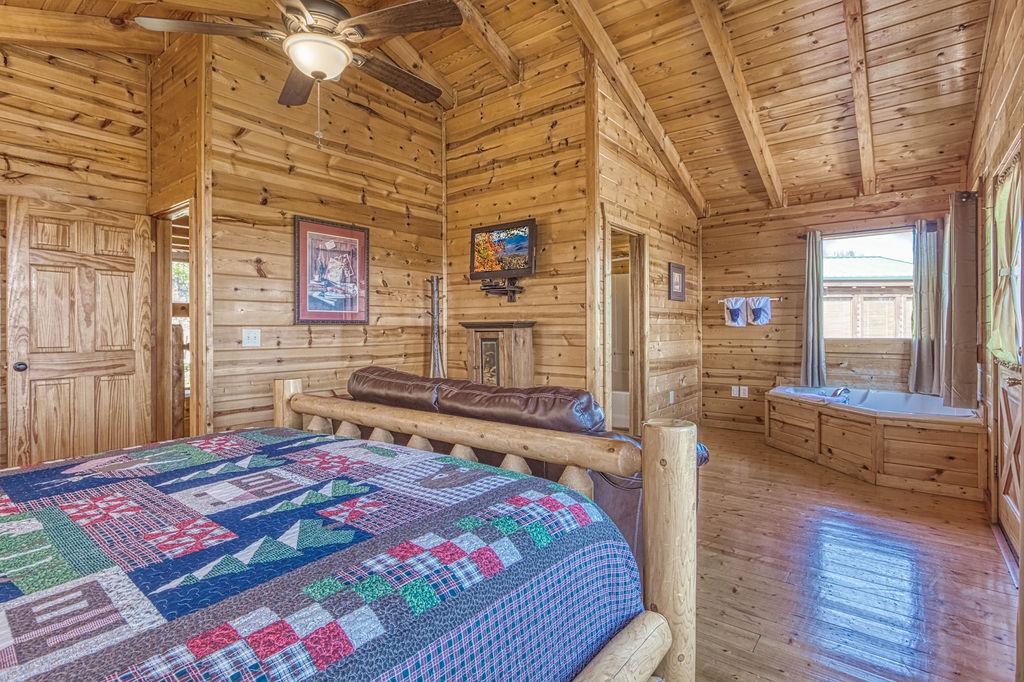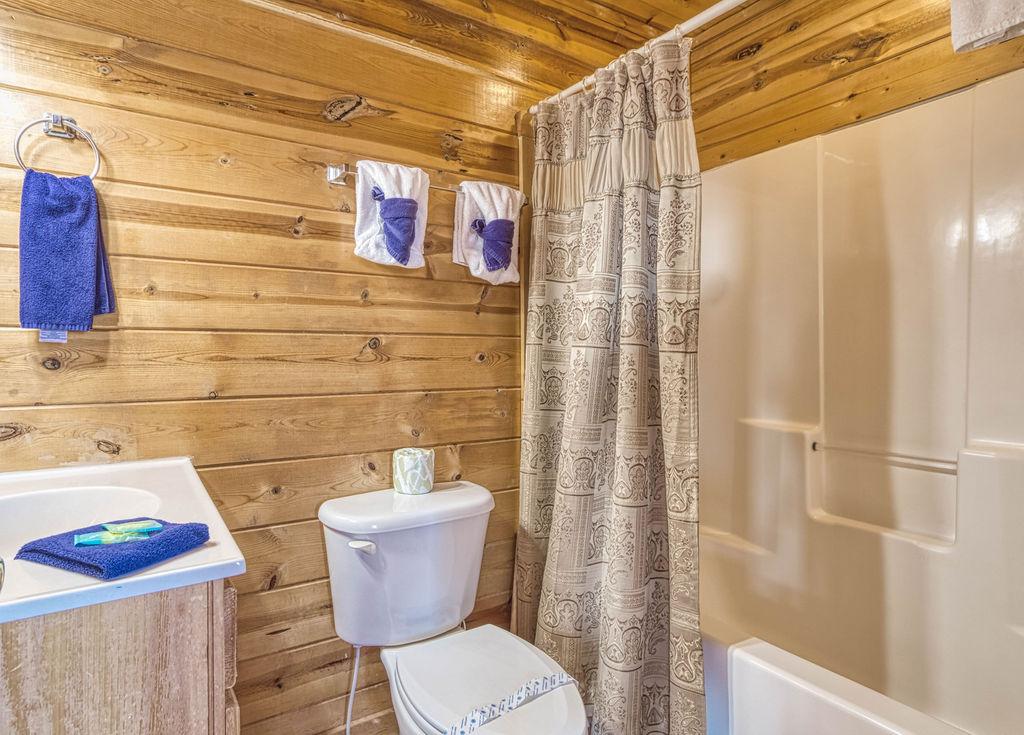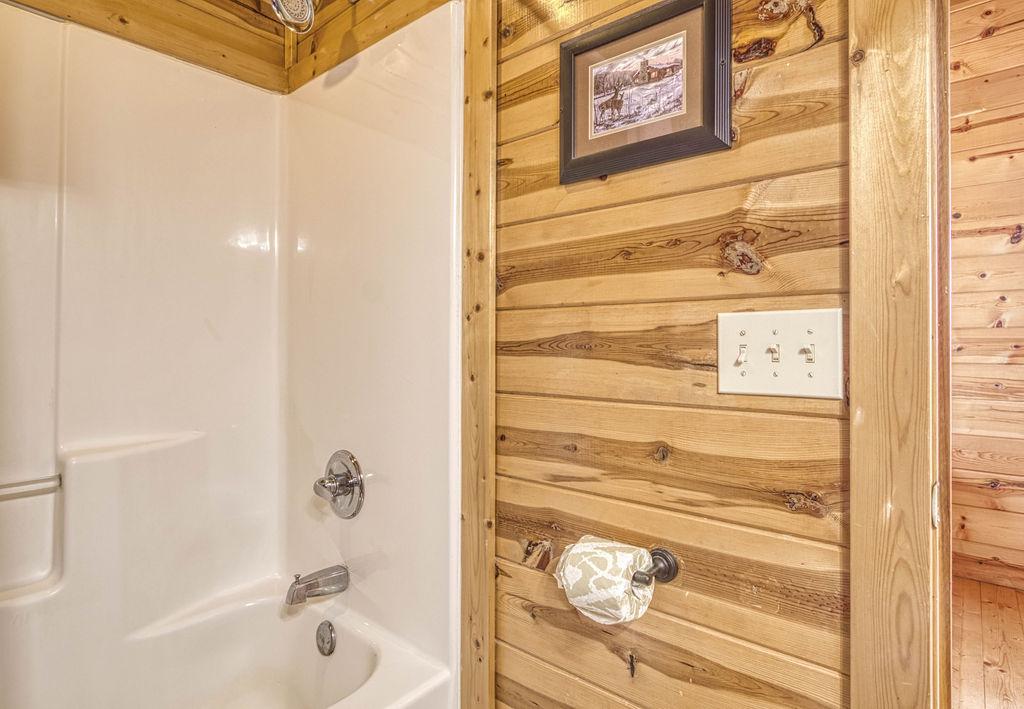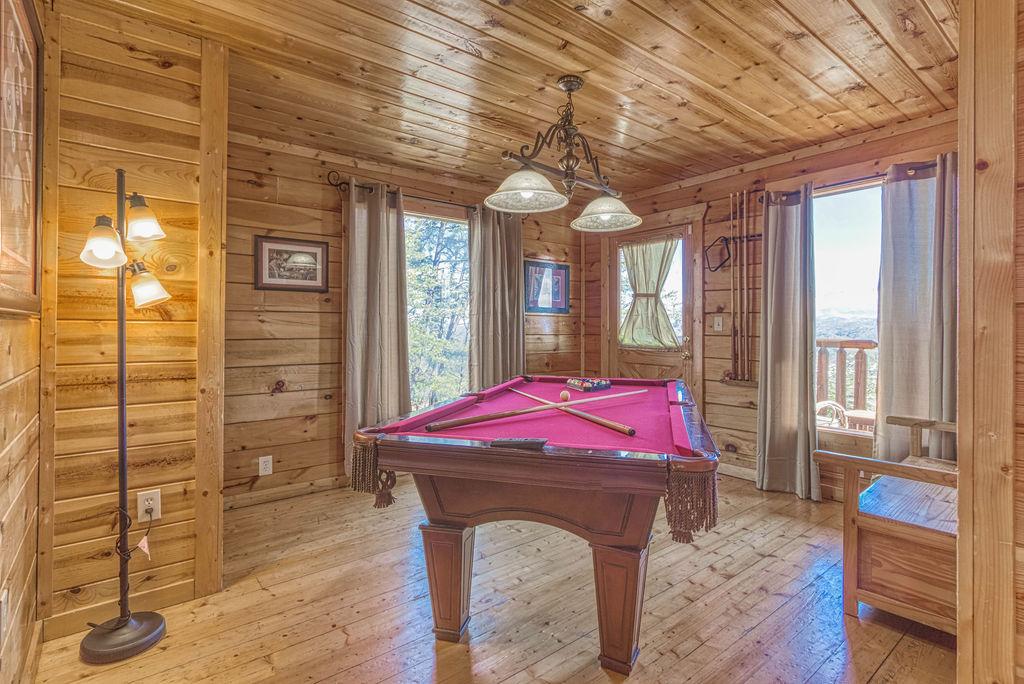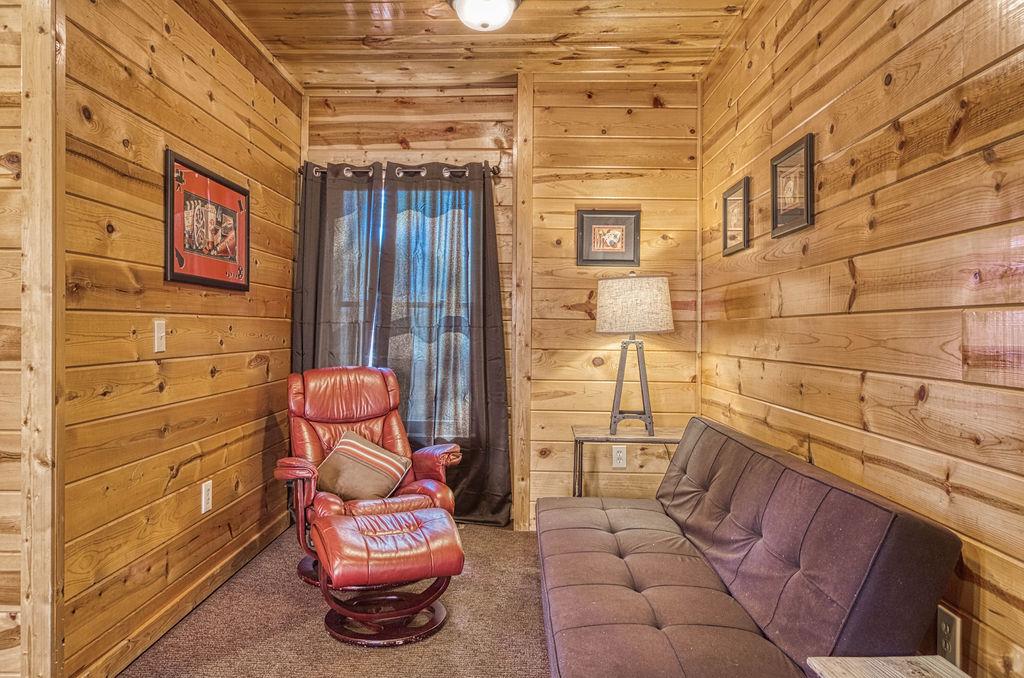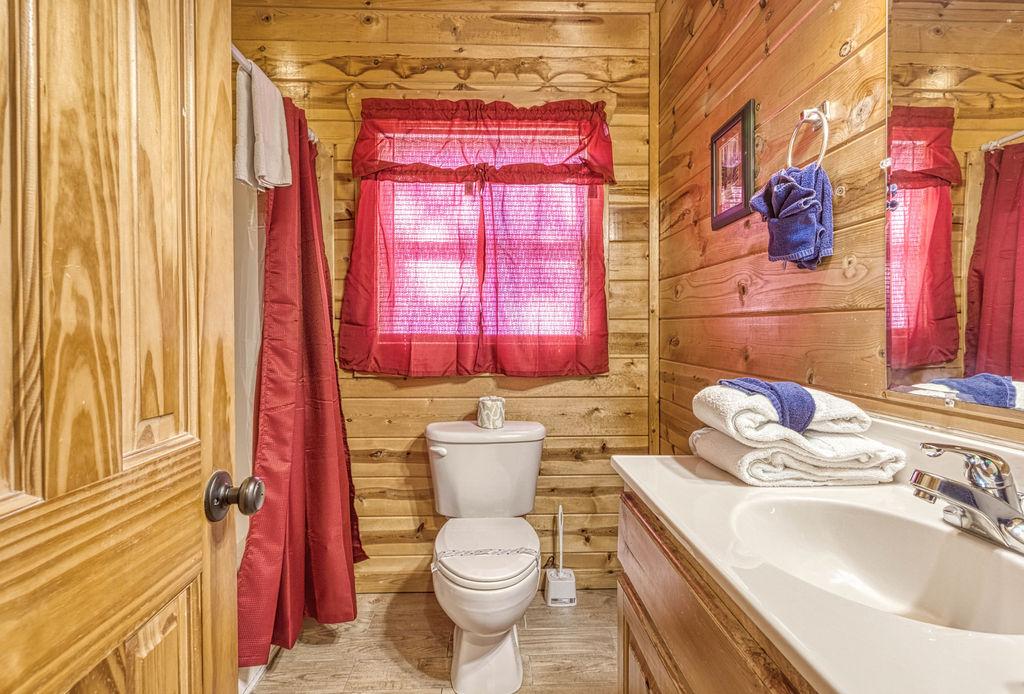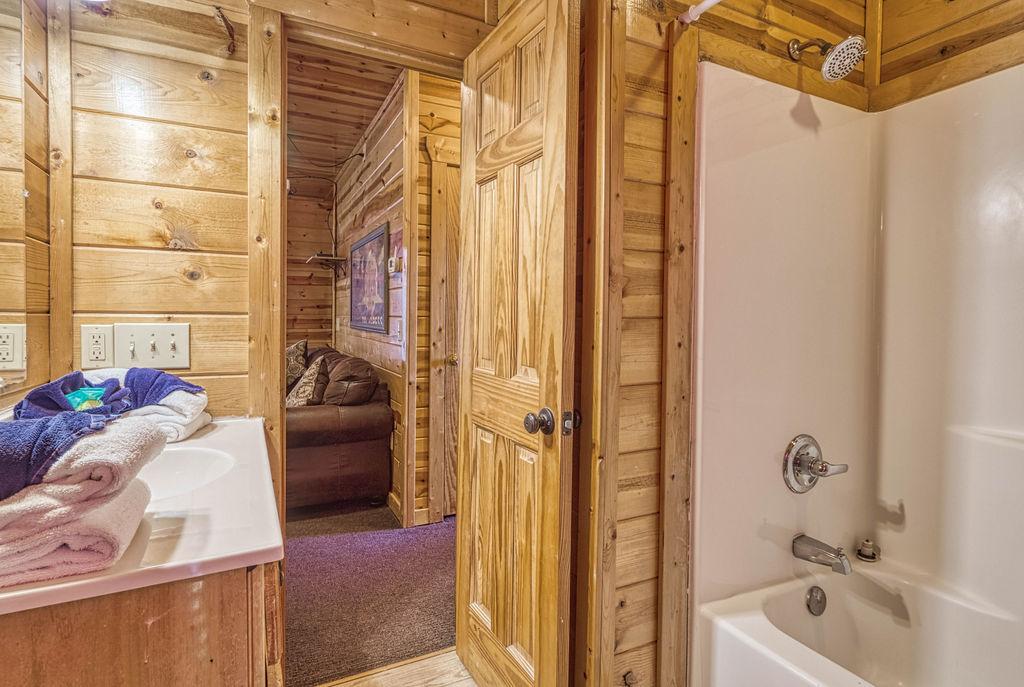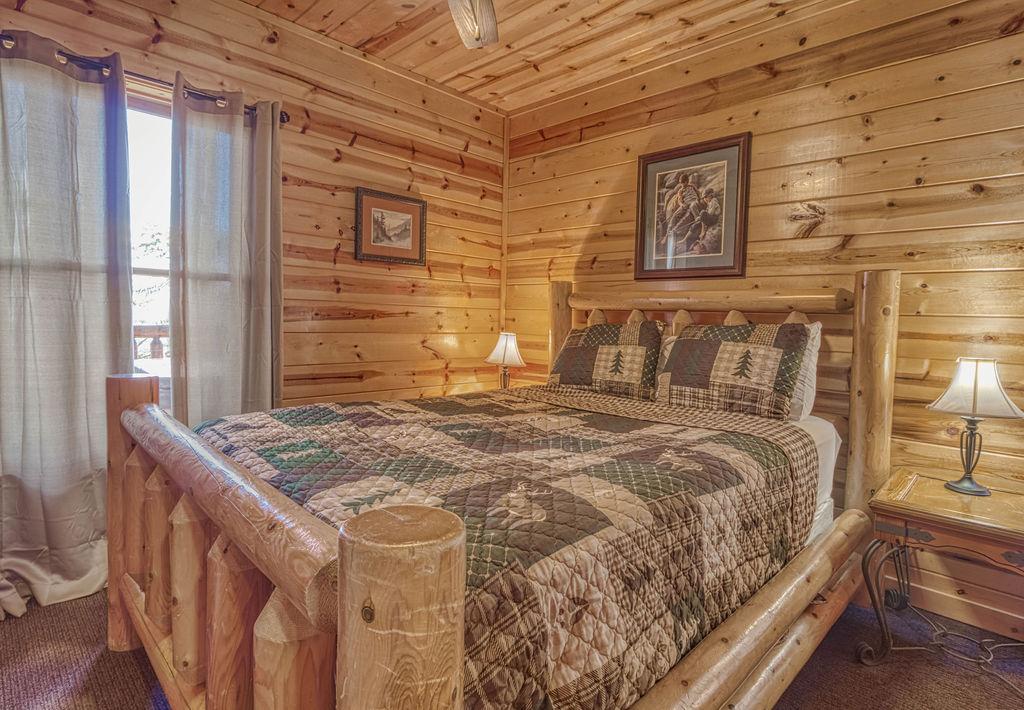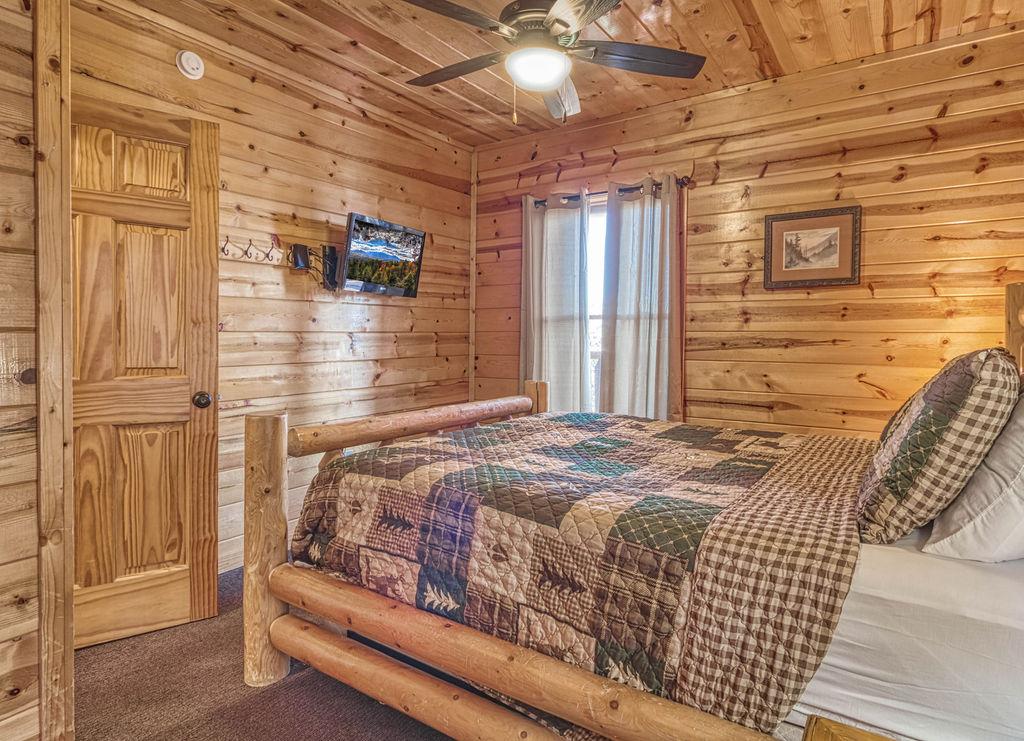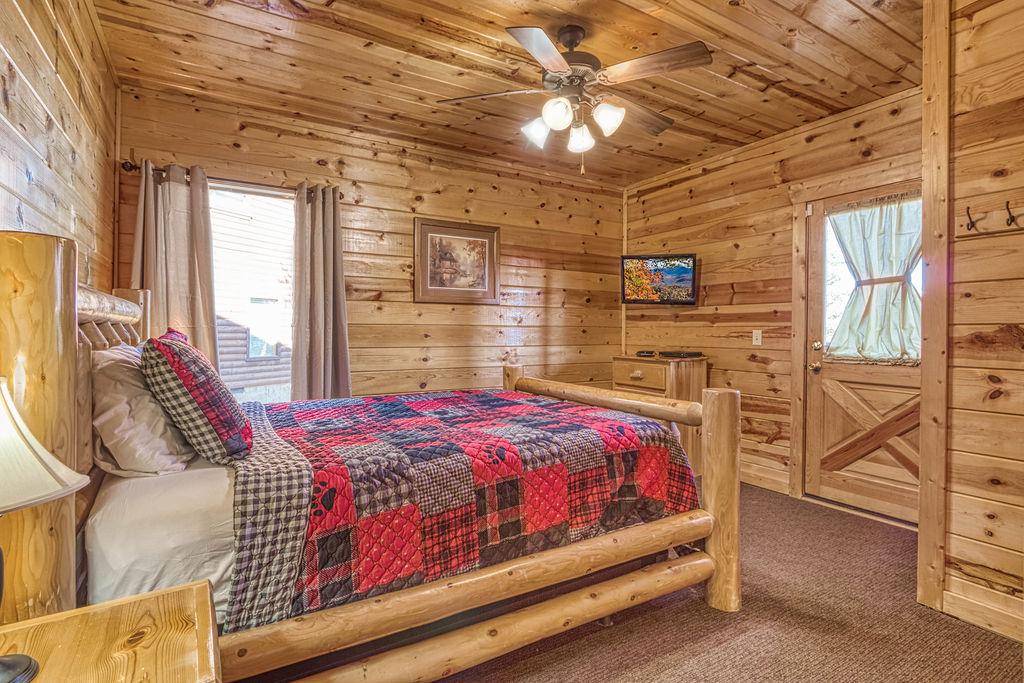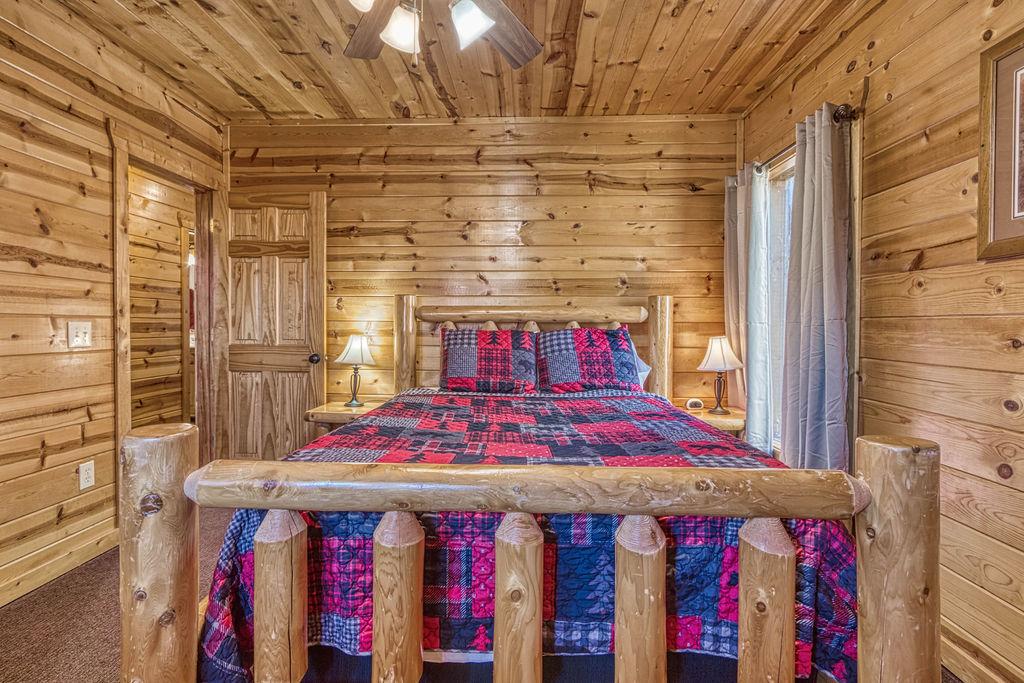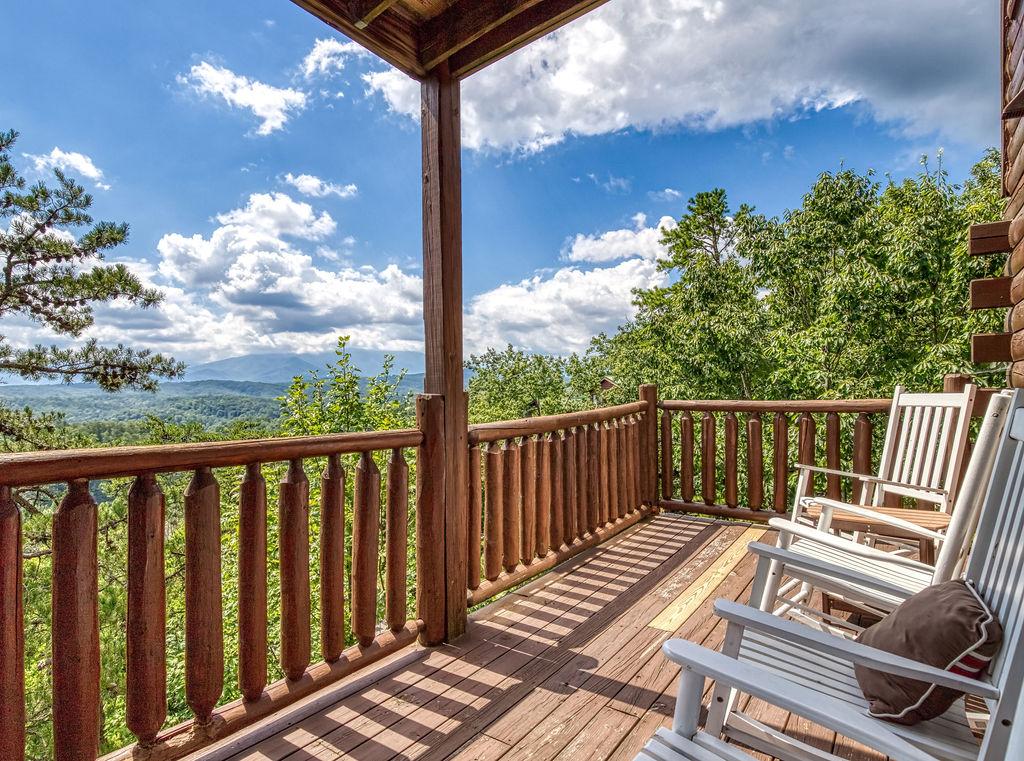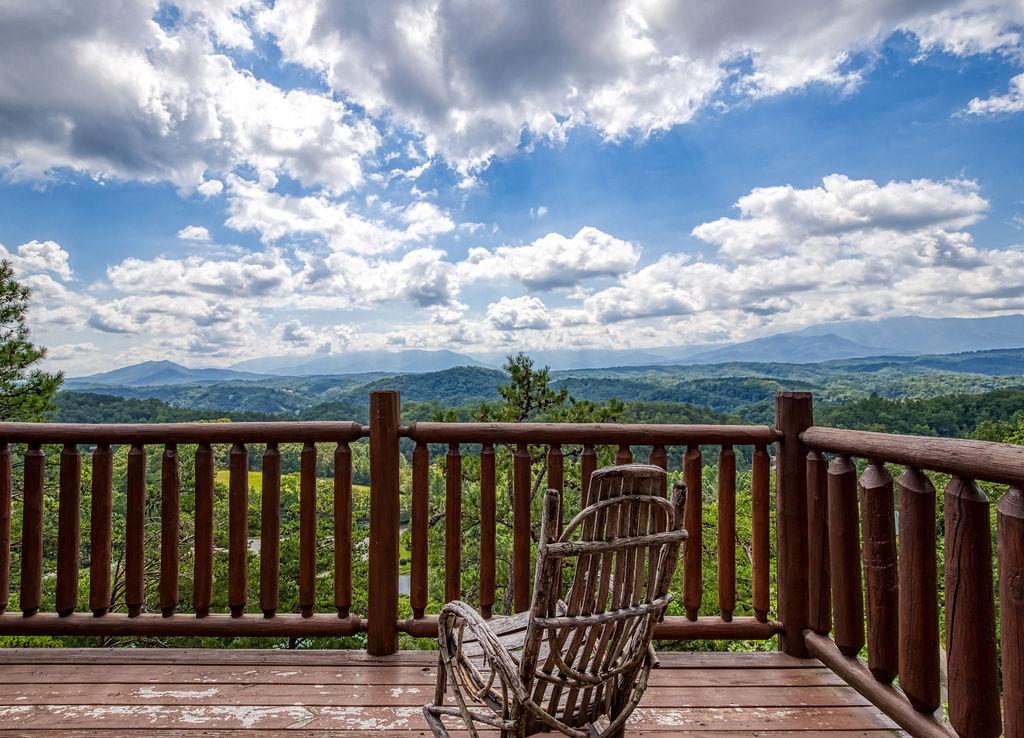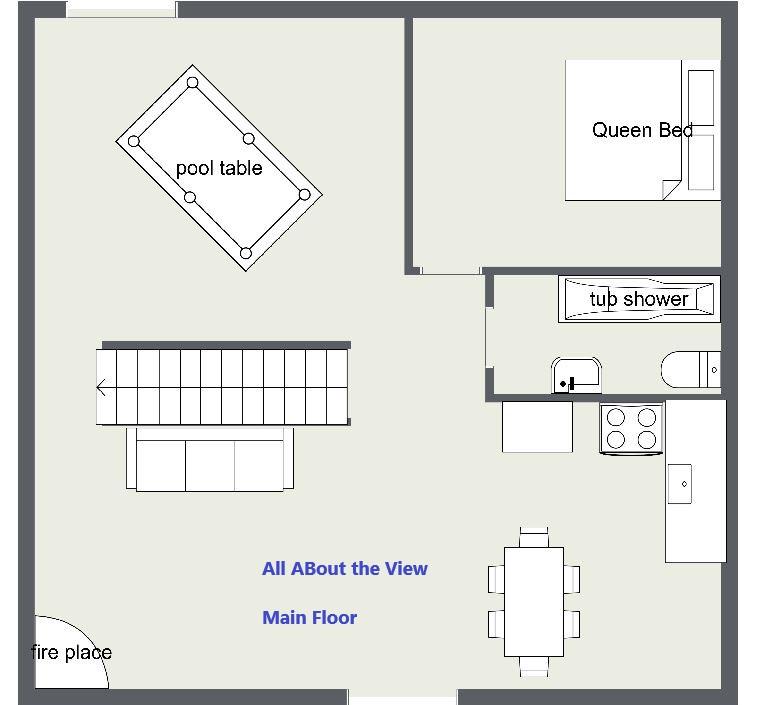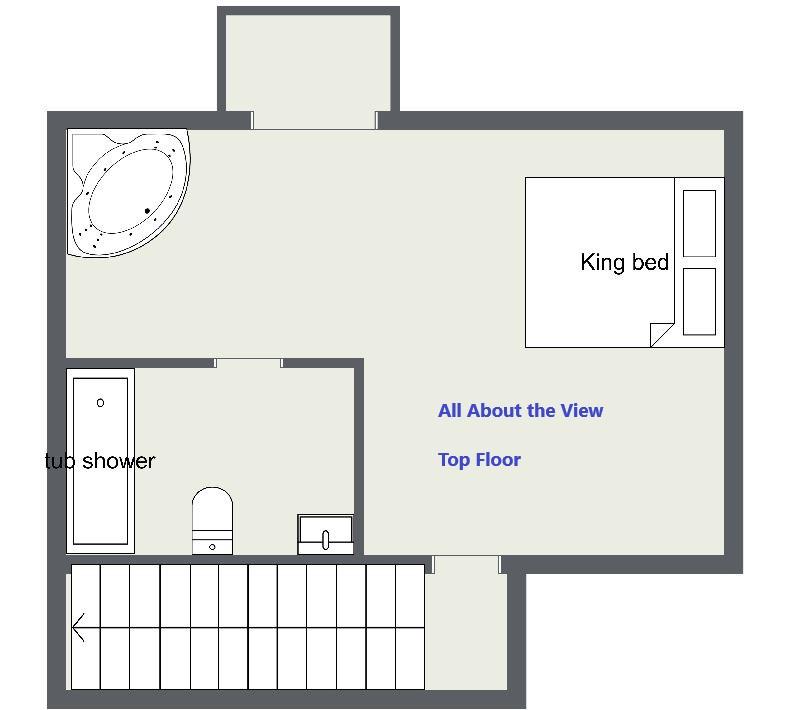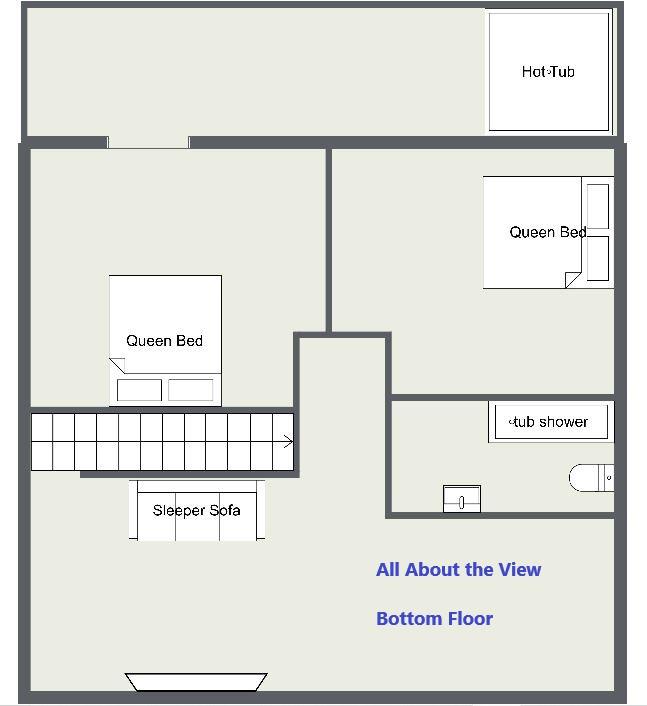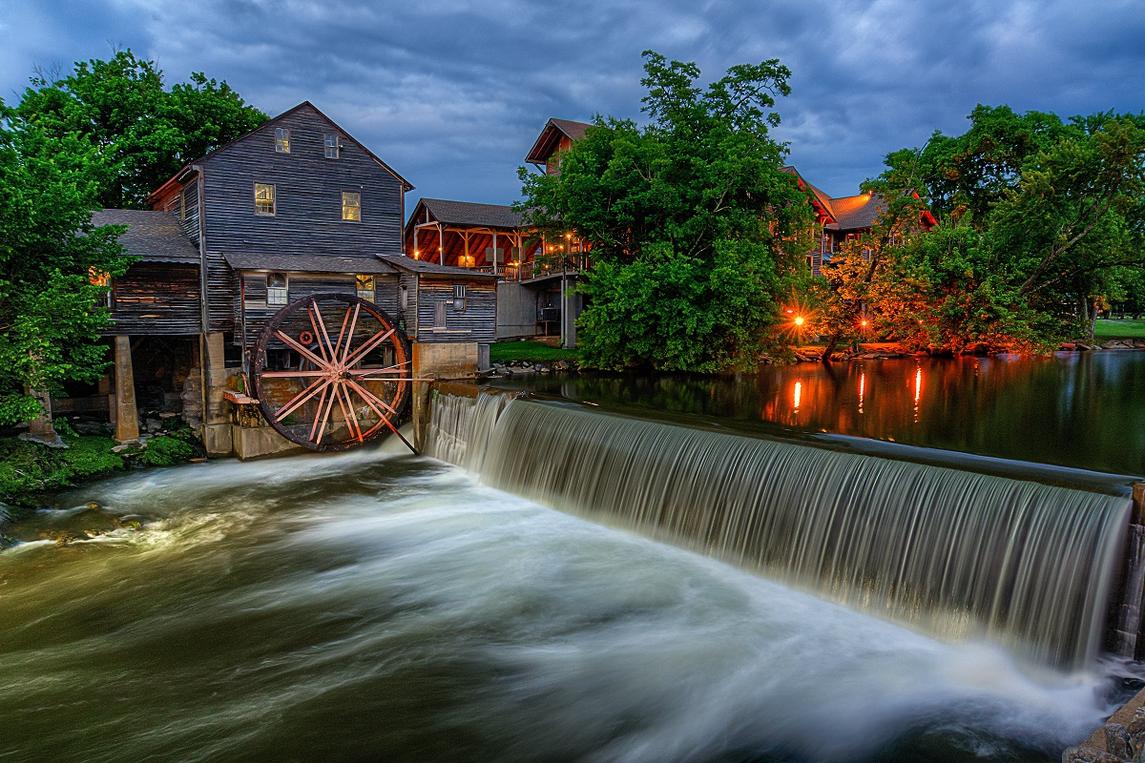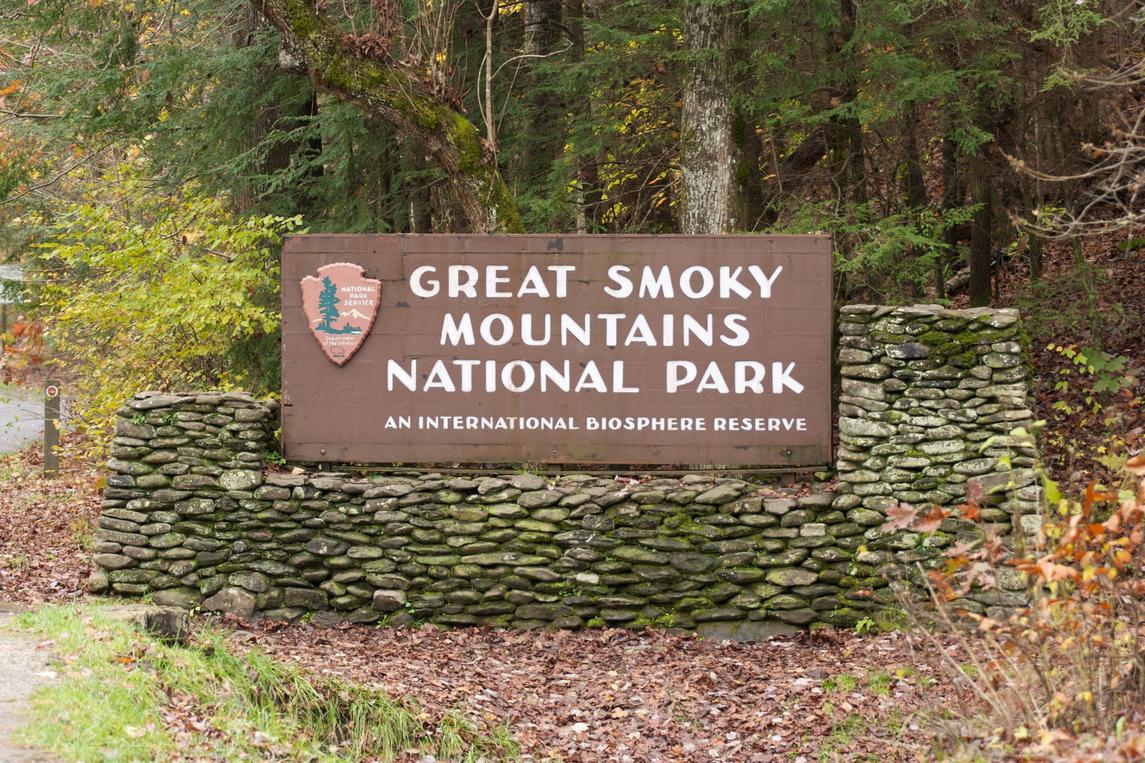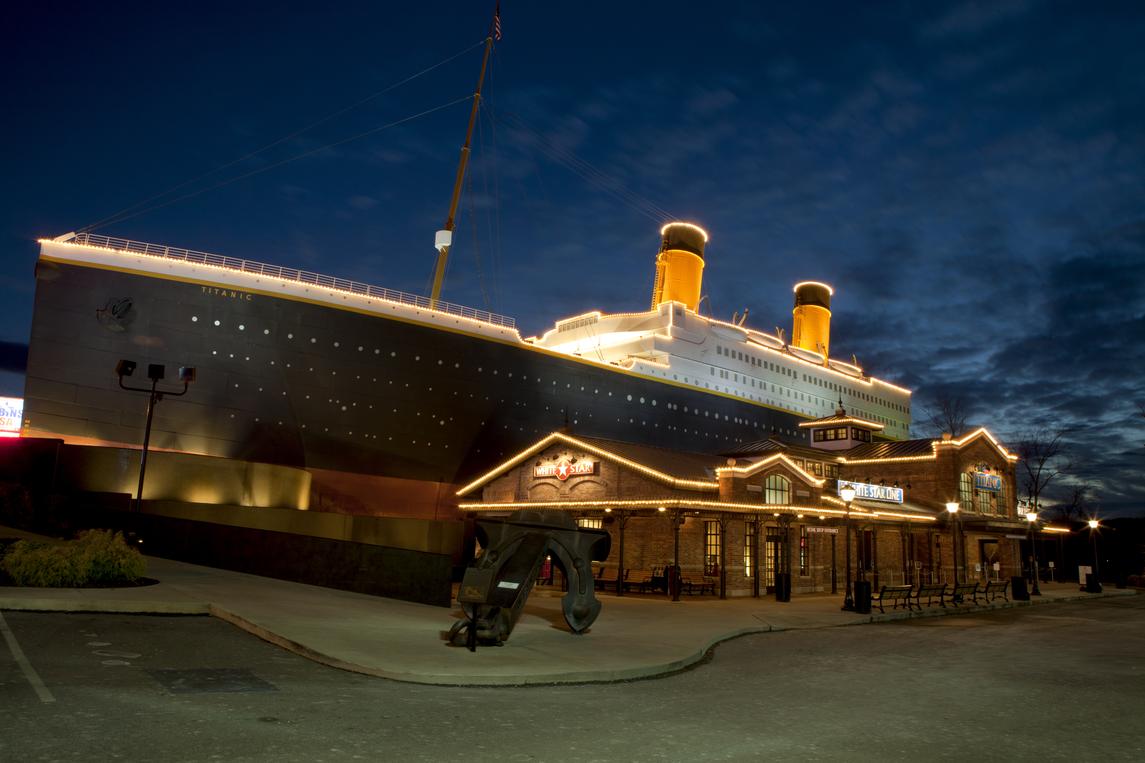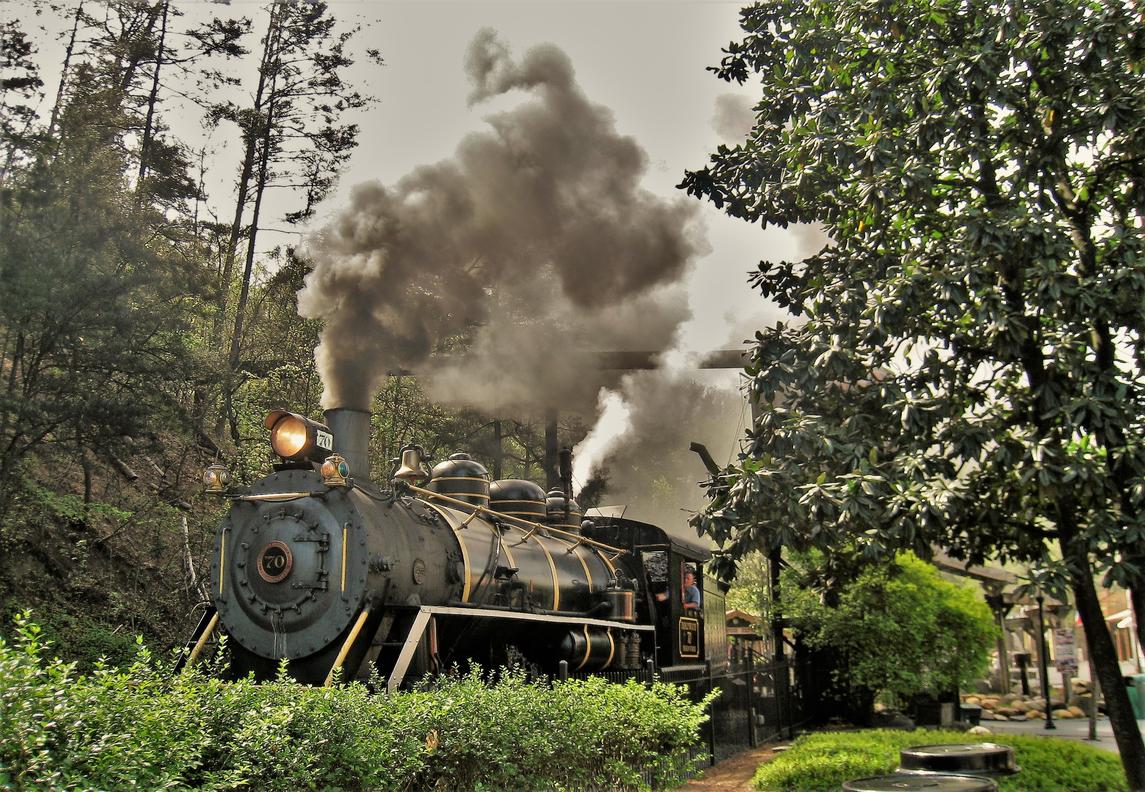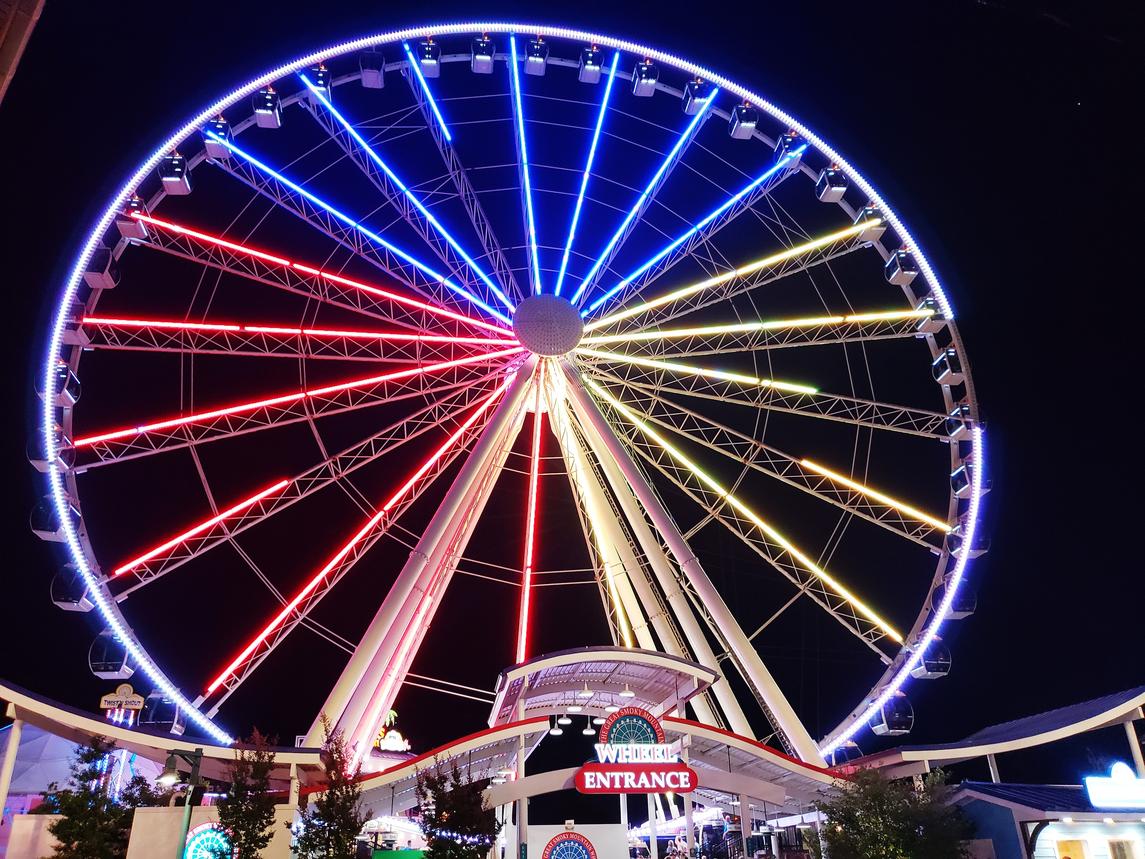 Description
Amenities
Reviews
---
This cabin is perfect being a 4 Bedroom, 3 bath with a panoramic view of our gorgeous mountains and sleeps 10. It is 10 mins from Pigeon Forge and 25 mins from Gatlinburg. Located in Summit Views gated community and having inclined, curvy, paved roads all the way to the cabin, it gives you the feel of being tucked away but still close to town. It has parking for two.
Once inside be in awe of the cozy setting that greets you. There is a full seating area in front of an electric fireplace perfect for watching the game or warming up after playing in the rain. Also, the fully equipped kitchen is perfect with dining for 6 and insight of the TV as well so the person cooking doesn't miss anything. On this level is also a Queen bedroom, a separate bath with tub/ shower combo, and a game room with a pool table. There is even a main level deck perfect for morning coffee or late-night cap with everyone.
Once everyone is ready to turn in, take your pick from 3 other bedrooms, one upstairs or the two downstairs. In the upper-level King Suite, be amazed at the floor-to-ceiling windows with a view that goes on forever, an in-room jacuzzi tub, bath with tub/shower combo, and TV. This is perfect for the couple wanting time to themselves. Ready for some fun, head downstairs to find a theater, 2 Queen bedrooms, and a full bathroom with a tub/shower combo. It is the perfect getaway for a family or even a couple's retreat. Let's not forget the relaxing hot tub on the deck outside of the left Queen bedroom. The perfect spot to soak those sore muscles after a day of hiking and take in the view. If you are wanting gorgeous views without having to leave, you cannot get any better, than All About The View.
Video: https://youtu.be/8c4KwhsYHi0
Kayla Miller
Great place to bring your family, had the perfect view and was super cozy. Our hot tub was not working initially but after I called, maintenance was there within an hour and got it working in no time. Made first time renting a cabin super easy!! Definitely recommend to everyone!
Peggy S Myers
They took care of the minor issues we had with the cabin (a blown light going down to the first floor). We had mail sent to the office and we were able to pick it up with no issues. They were available and answered all my questions and/or concerns.
Melisha Bennett
It was nice the experience was great..
Guest
Nice cabin, great views with great location. About 15-20 minutes to Dollywood, Pigeon Forge, and downtown Gatlinburg.
michael buie
nice cabin as advertised. great mountain view looking SE. 5 minutes from Pigeon Forge
Linda Abrams
We all really enjoyed it it is a very great place to stay we would stay again
Connie Ziska
Thank you for having us! Loved the easy check in and check out process. The view was beautiful!!
TERRY SMITH
Great cabin. Family had a wonderful time. I see why they named it All About The View.
Jeffrey Hall
Beautiful view! Feels remote, but only a few miles from Pigeon Forge attractions.
Jeffrey Hall
Amazing view!
Dawn Williams
Very clean and spacious. It was a great place to relax after a very busy day. Would recommend this cabin to my friends.
Amy Whiteley
We enjoyed our stay and the view was wonderful