Happy Trails
Select check-in and check-out dates
Please select the nights you would like to reserve using the availability calendars.
Bedrooms: 4 Bathrooms: 3 Sleeps: 8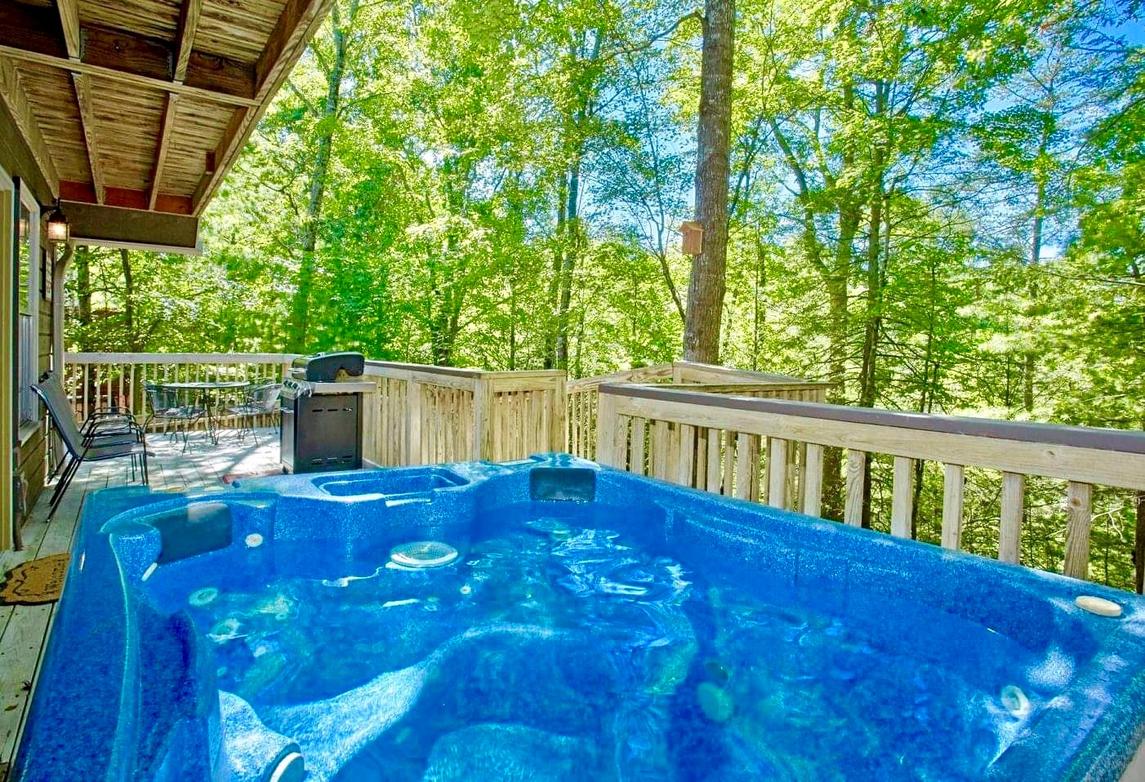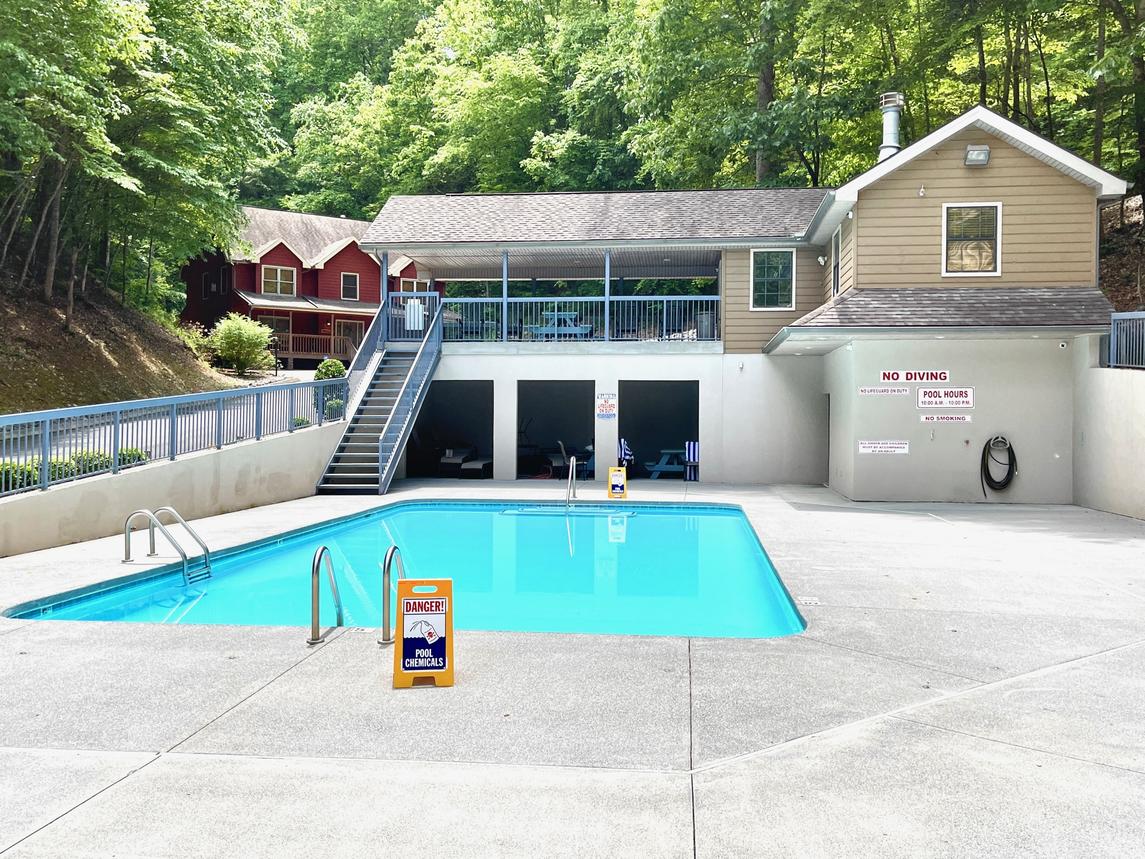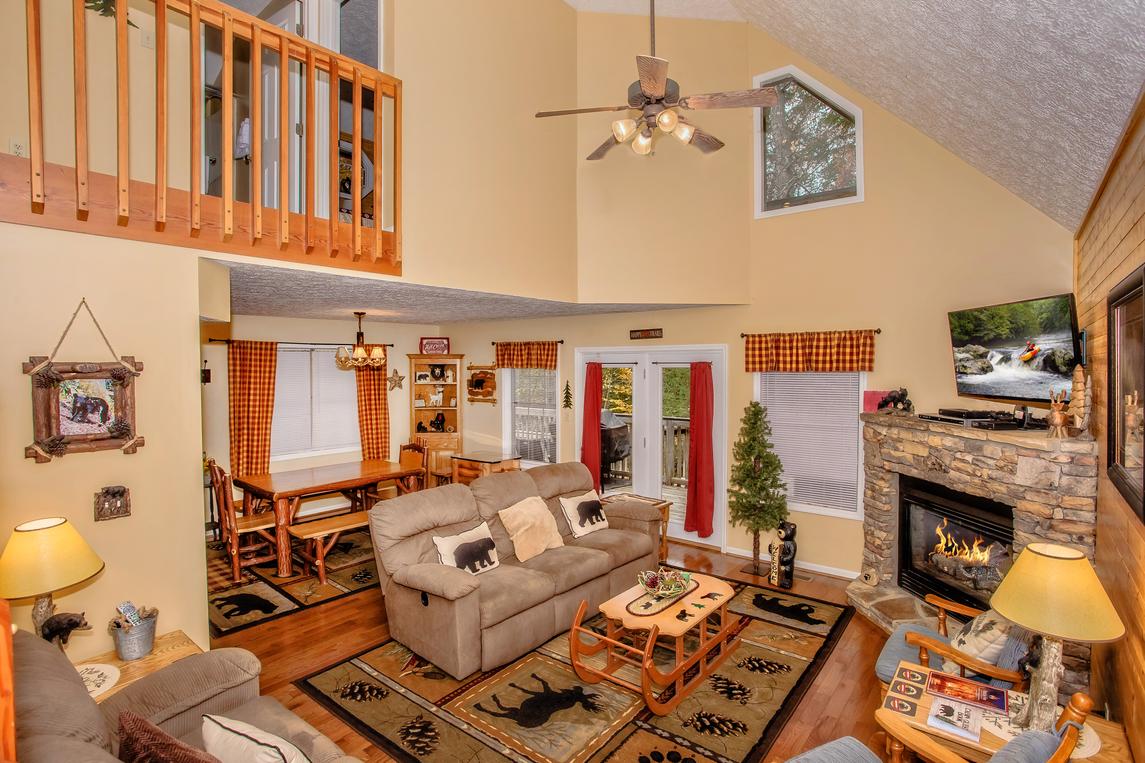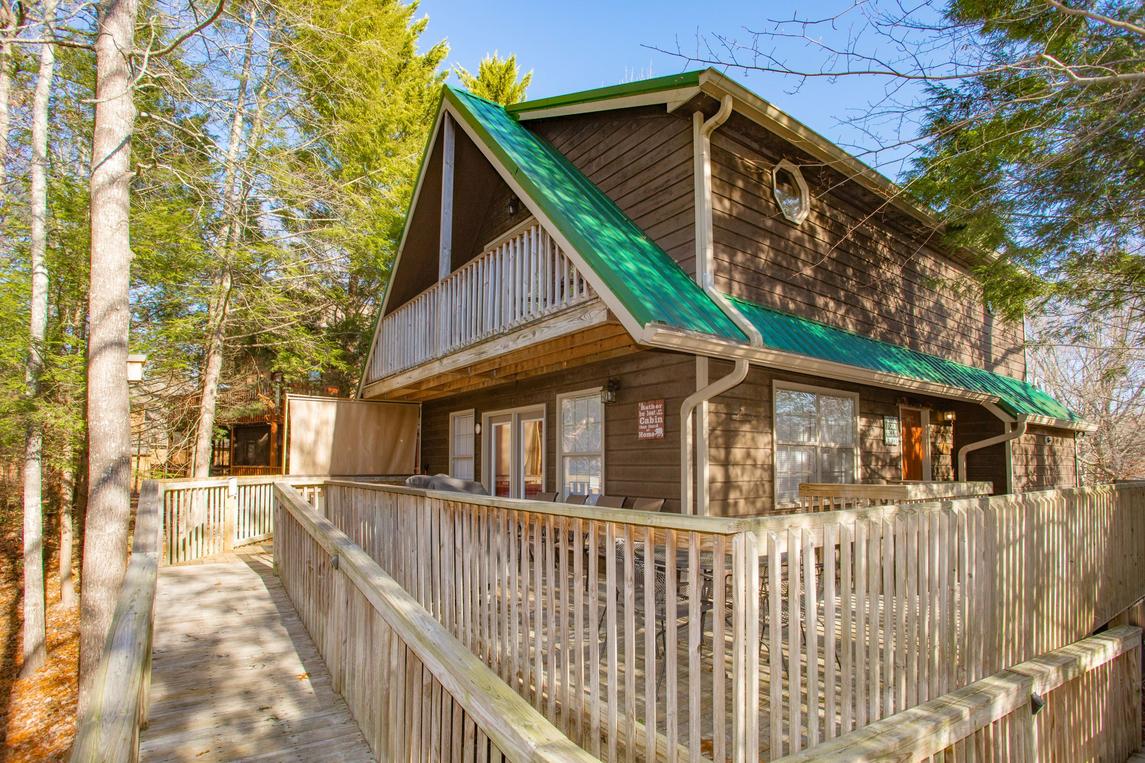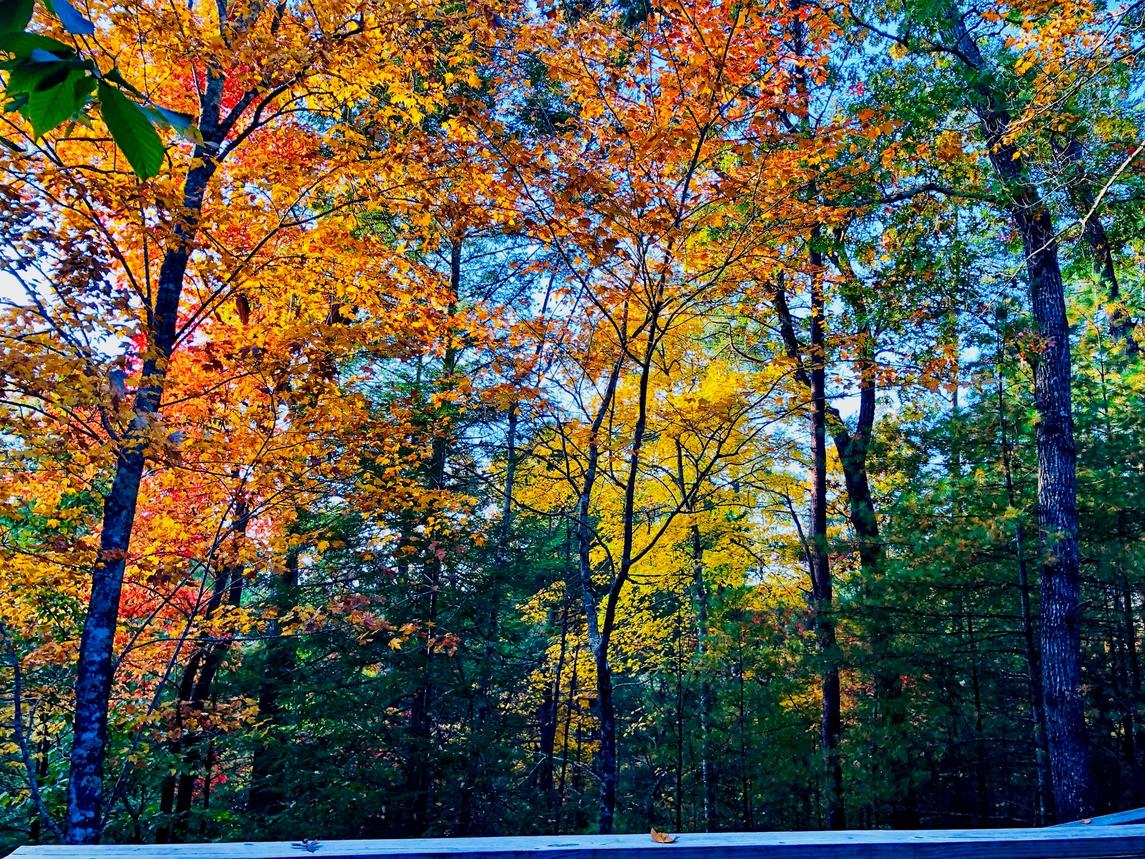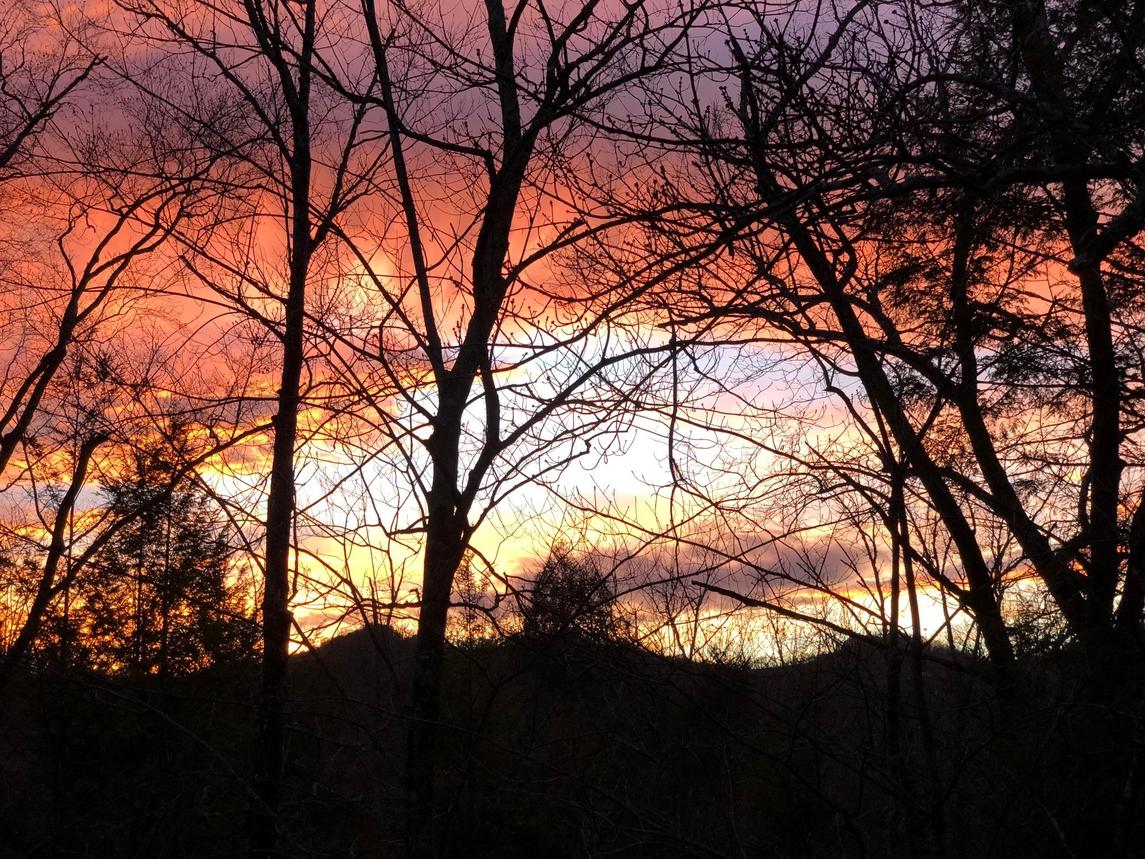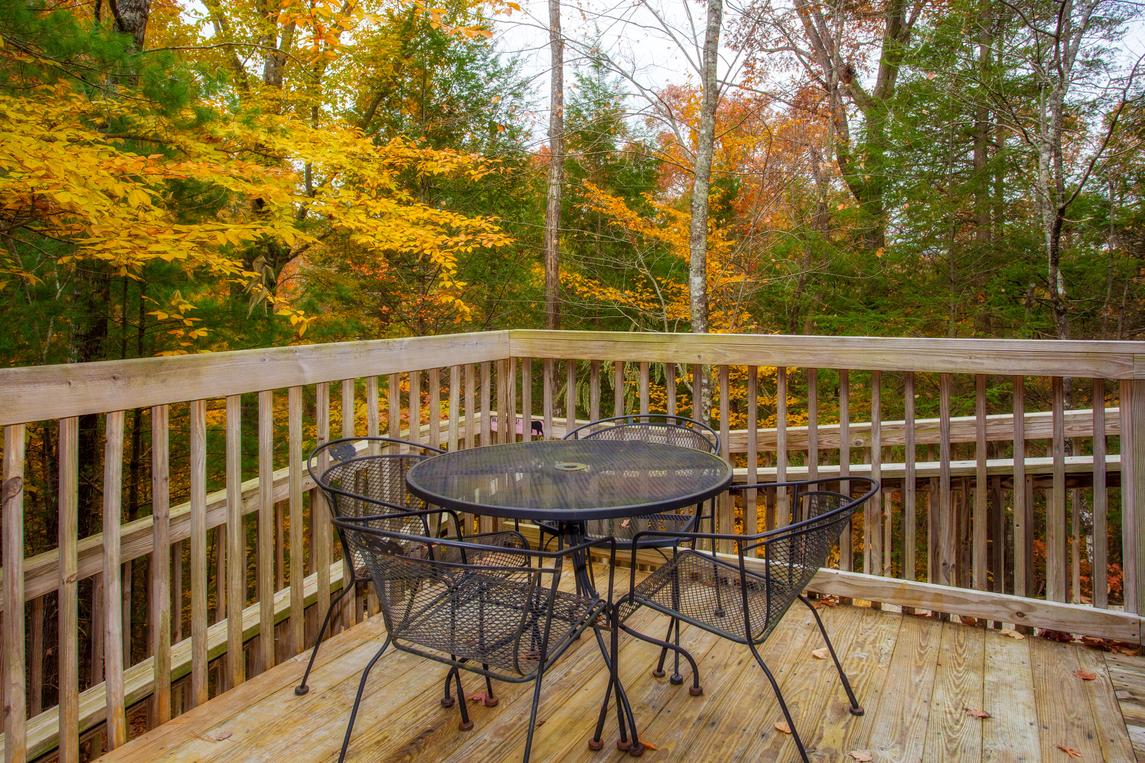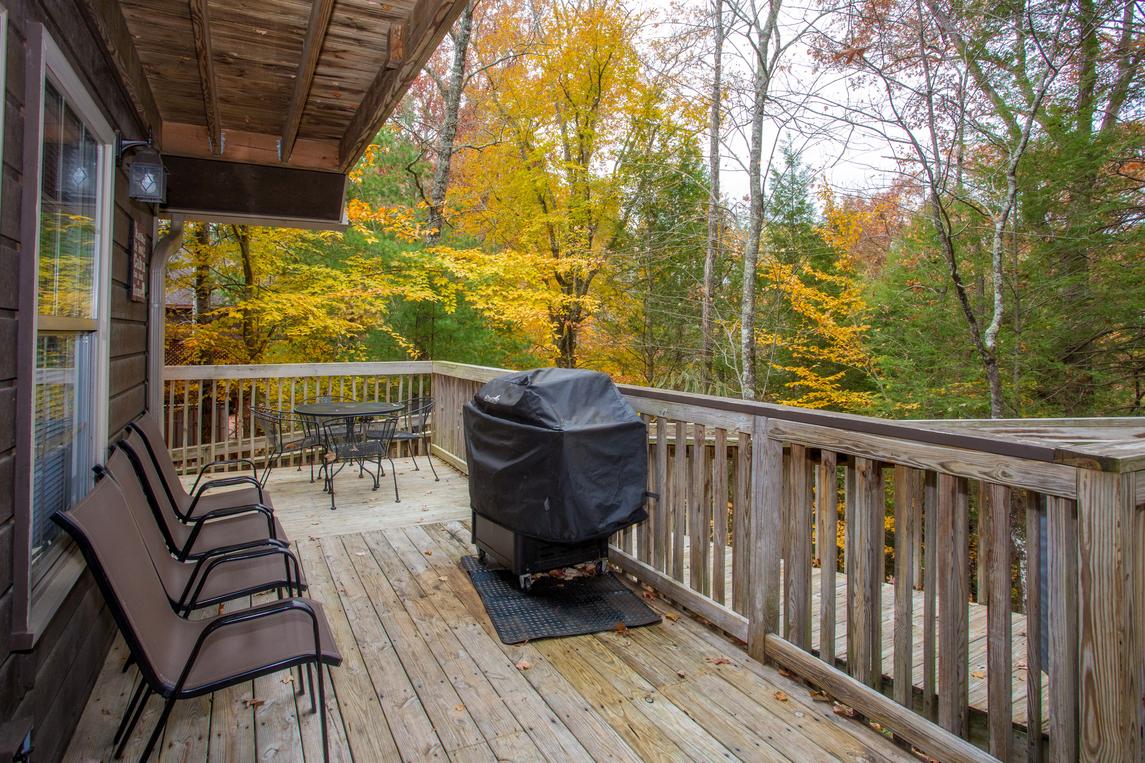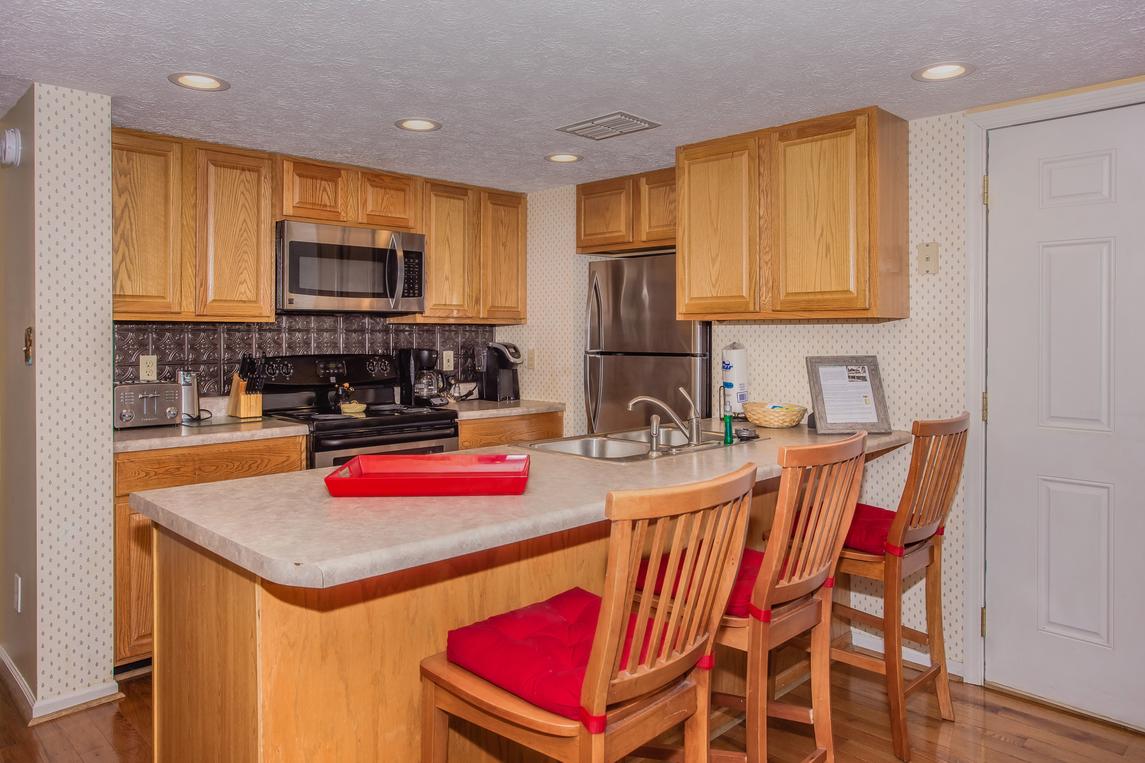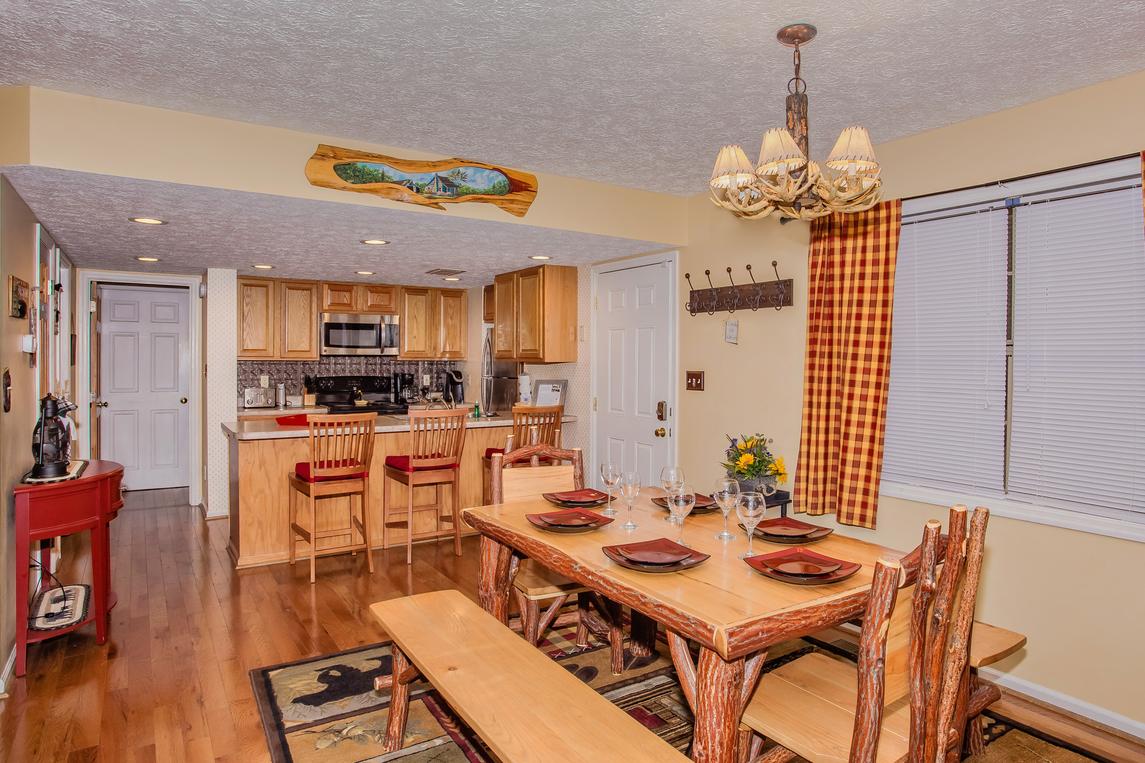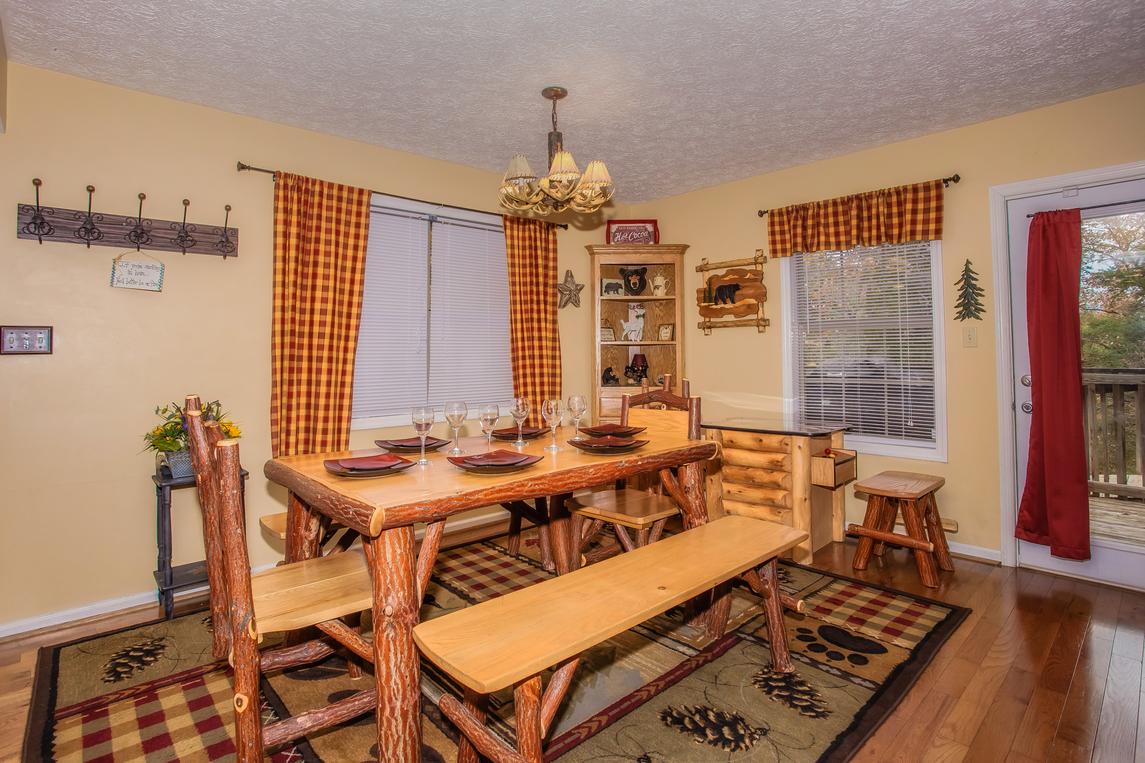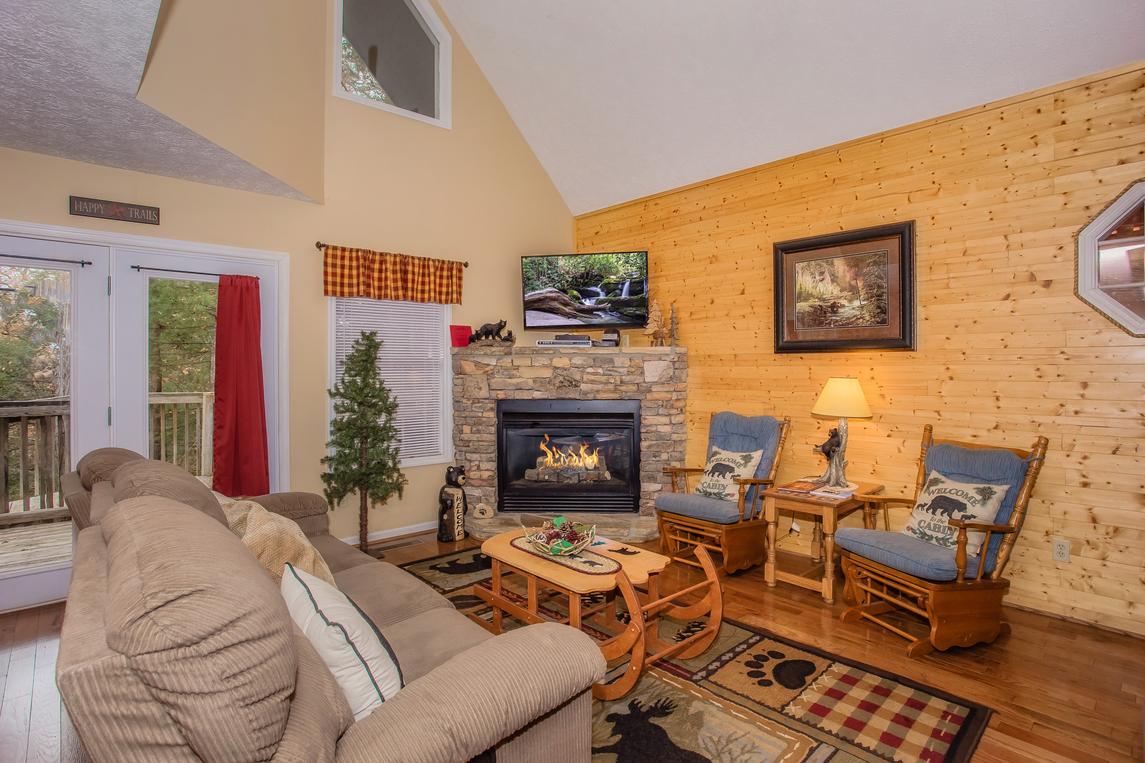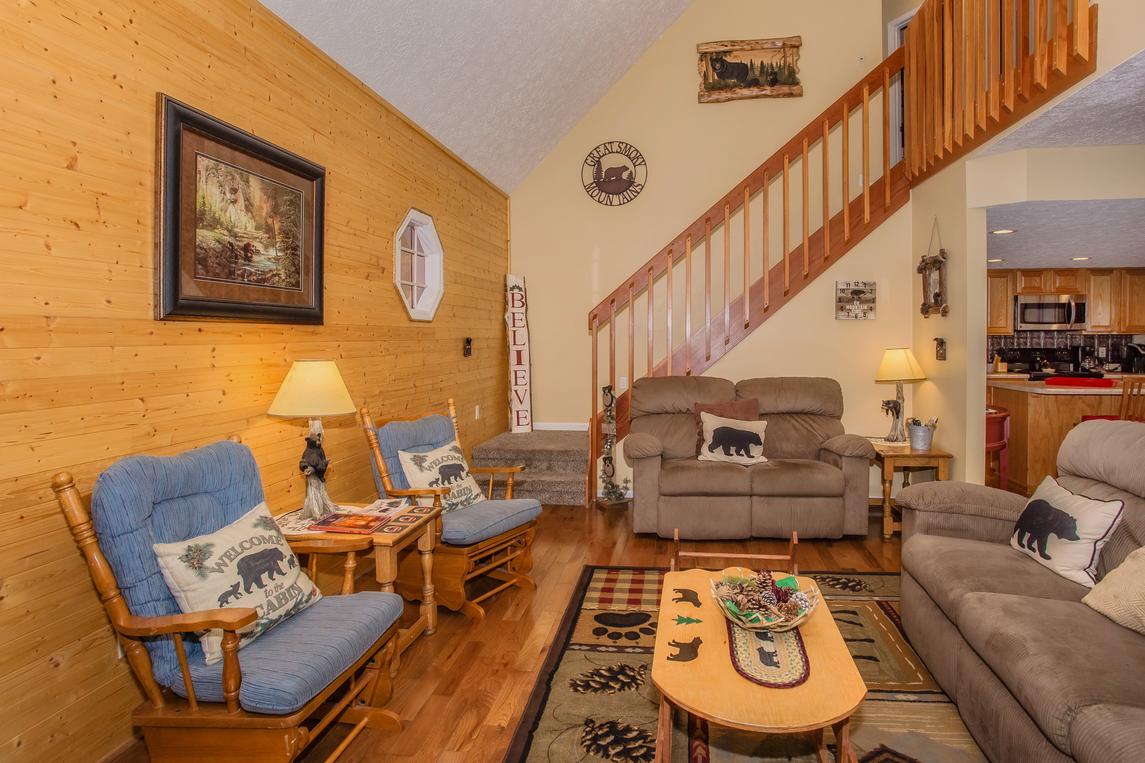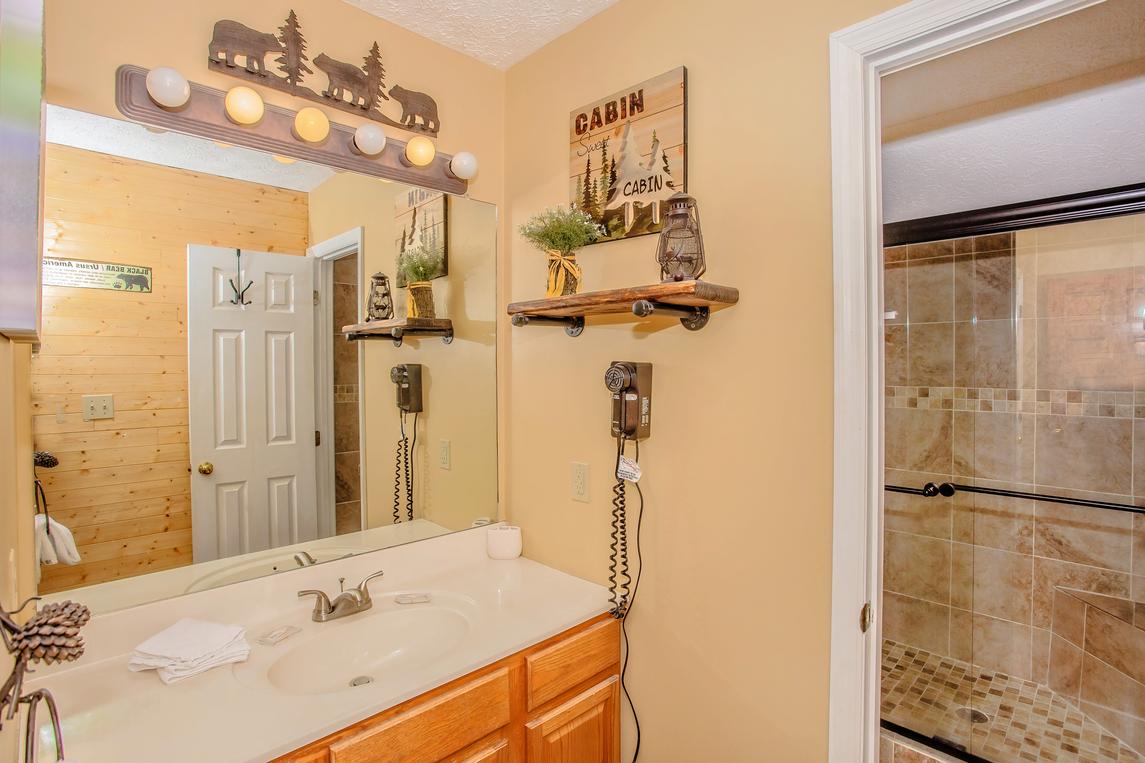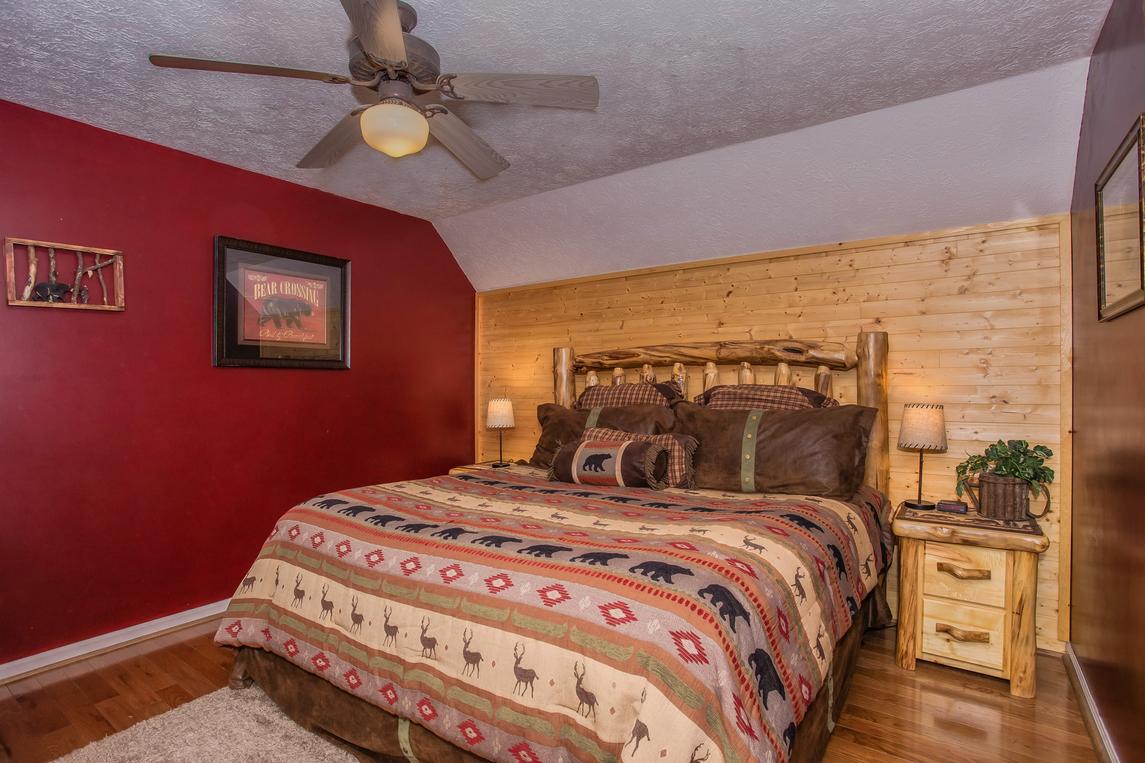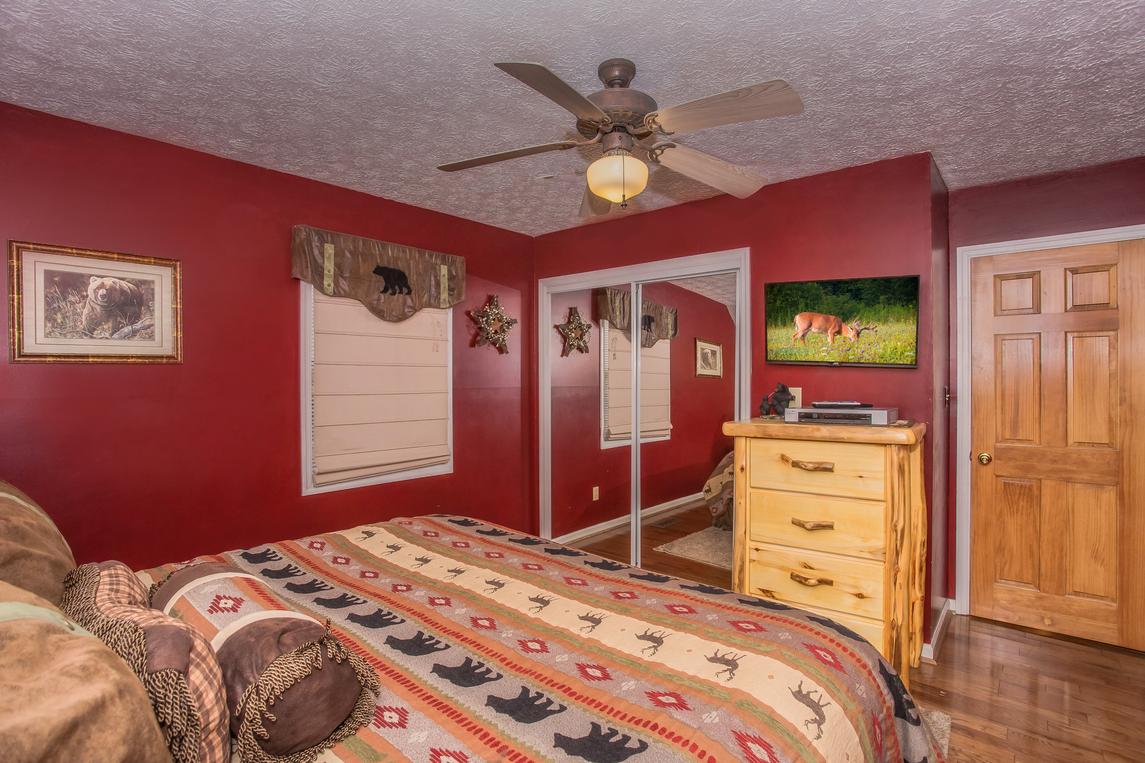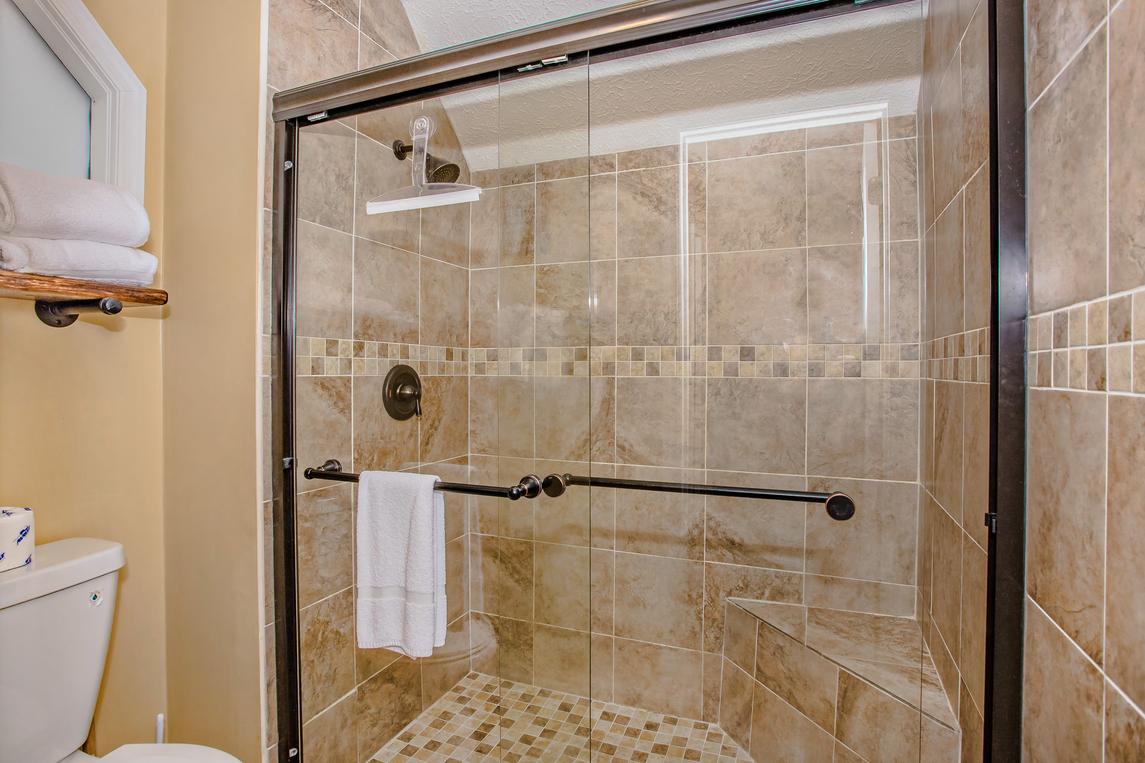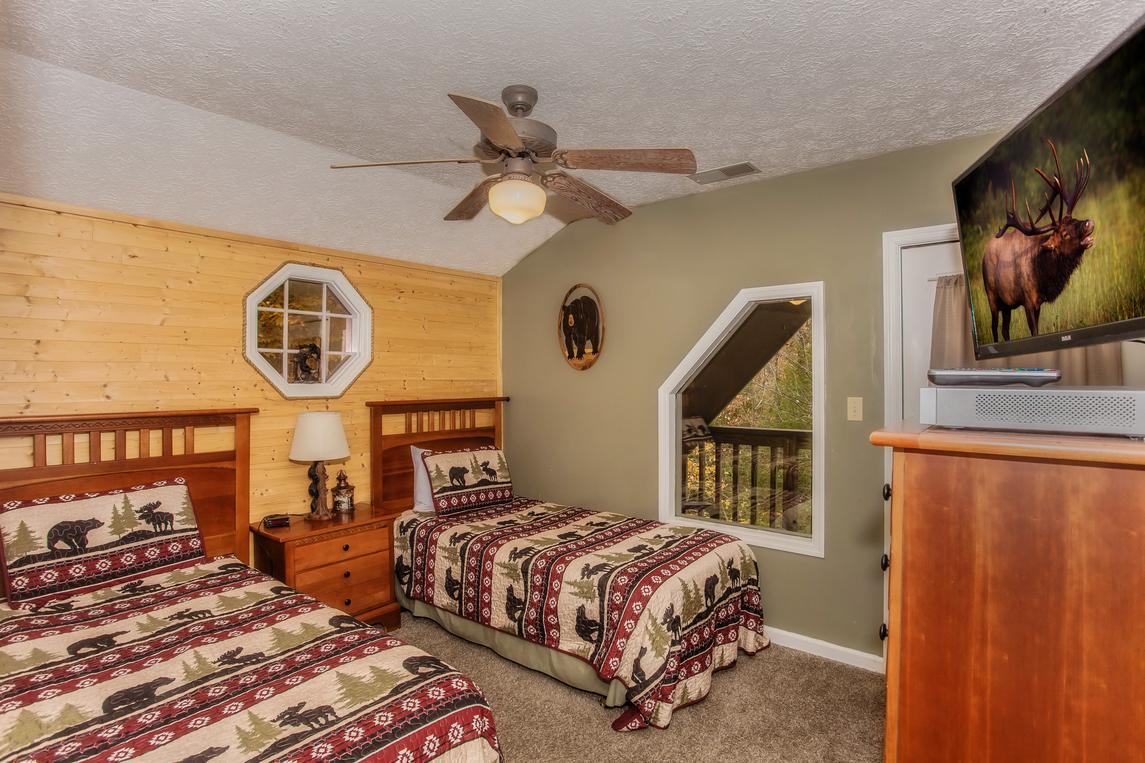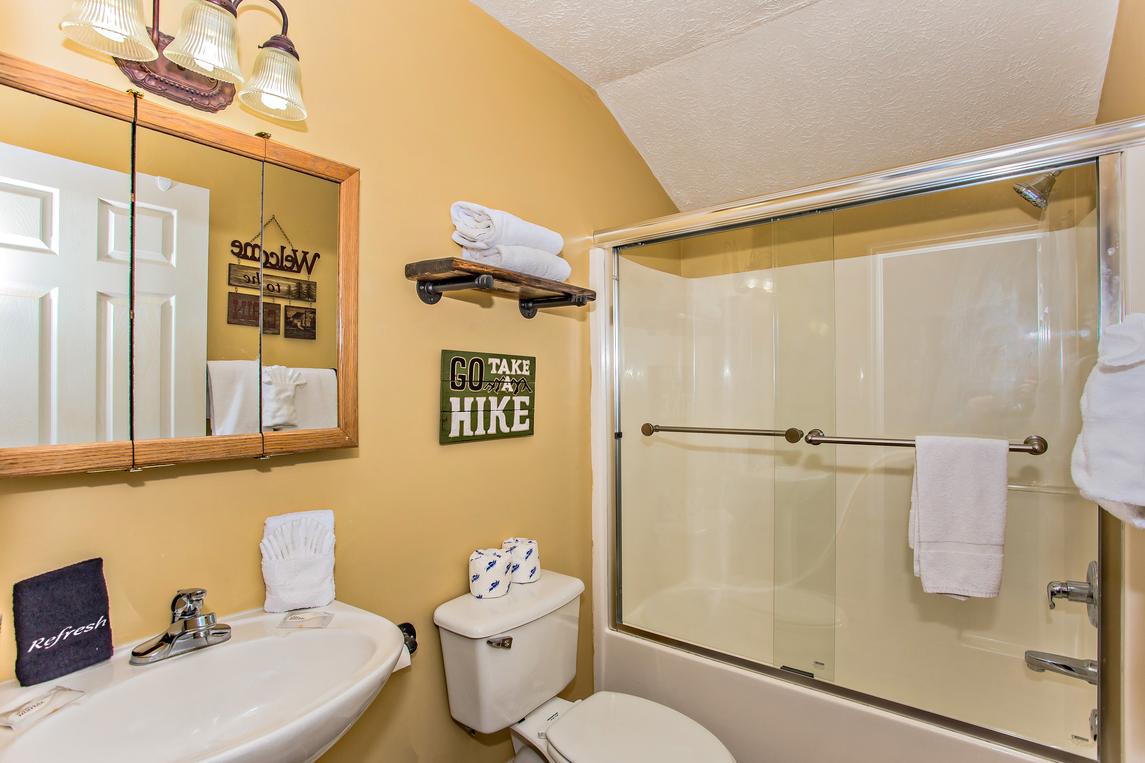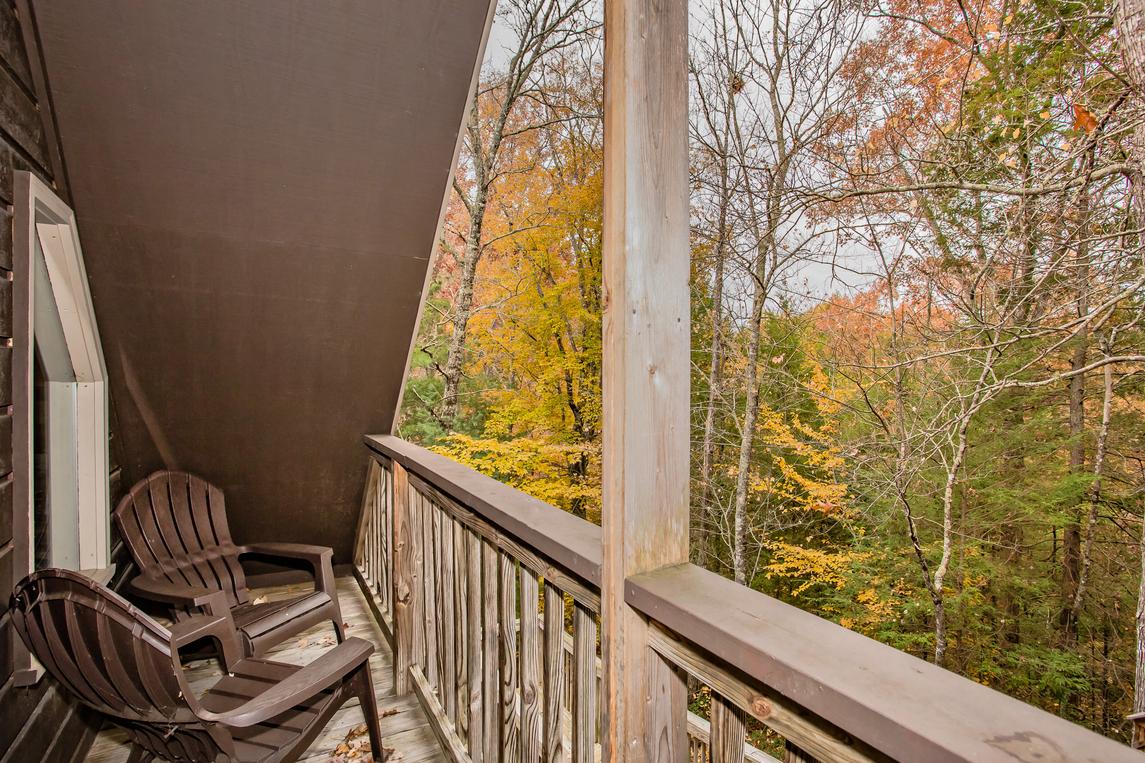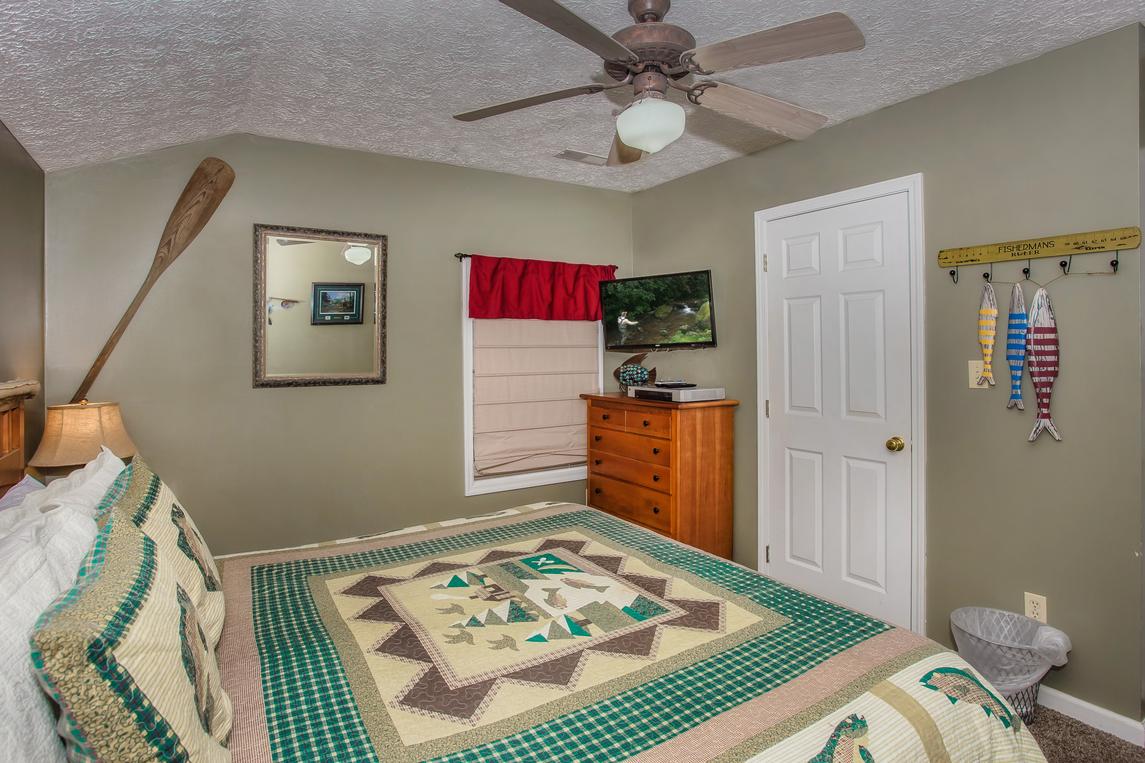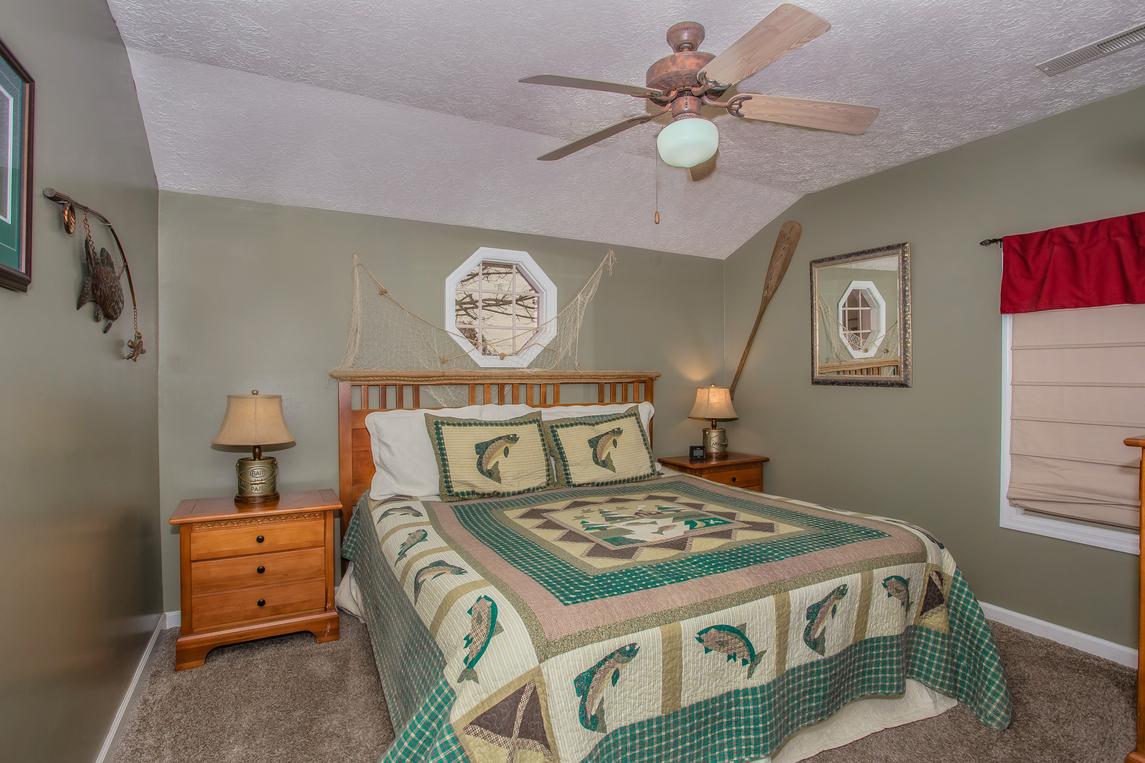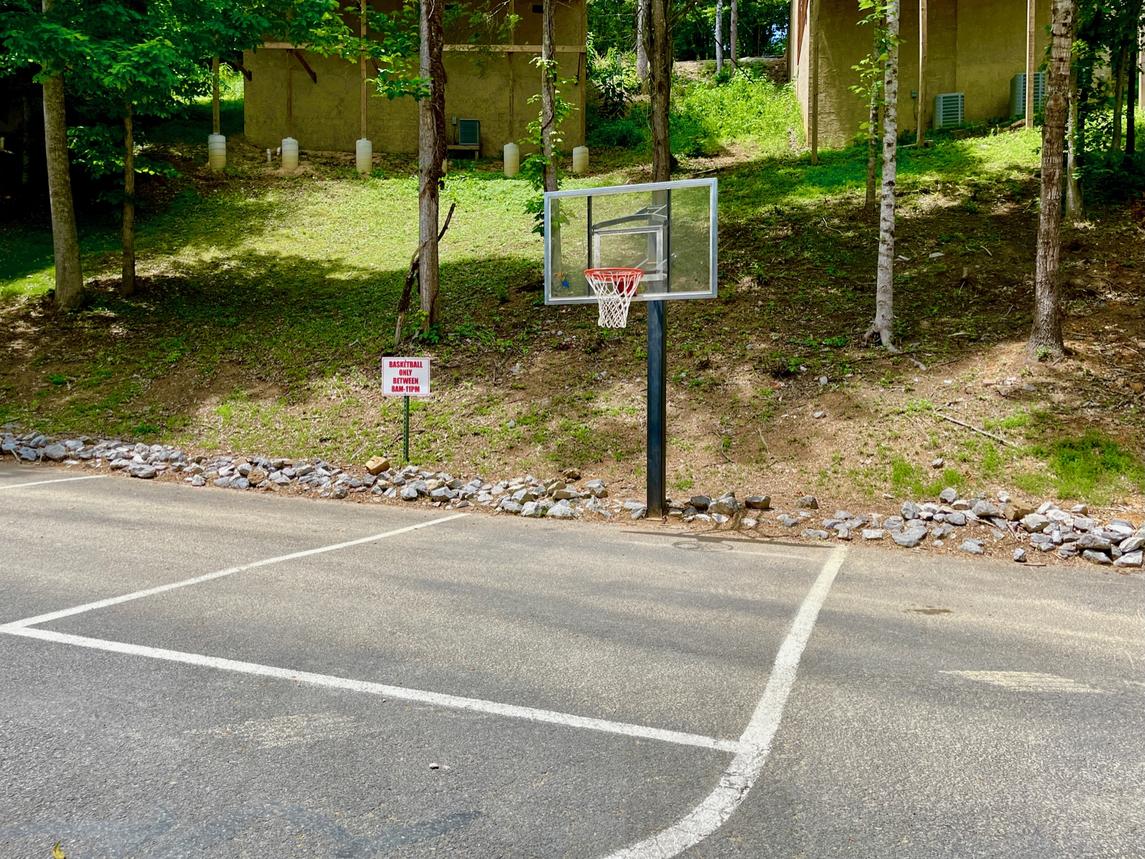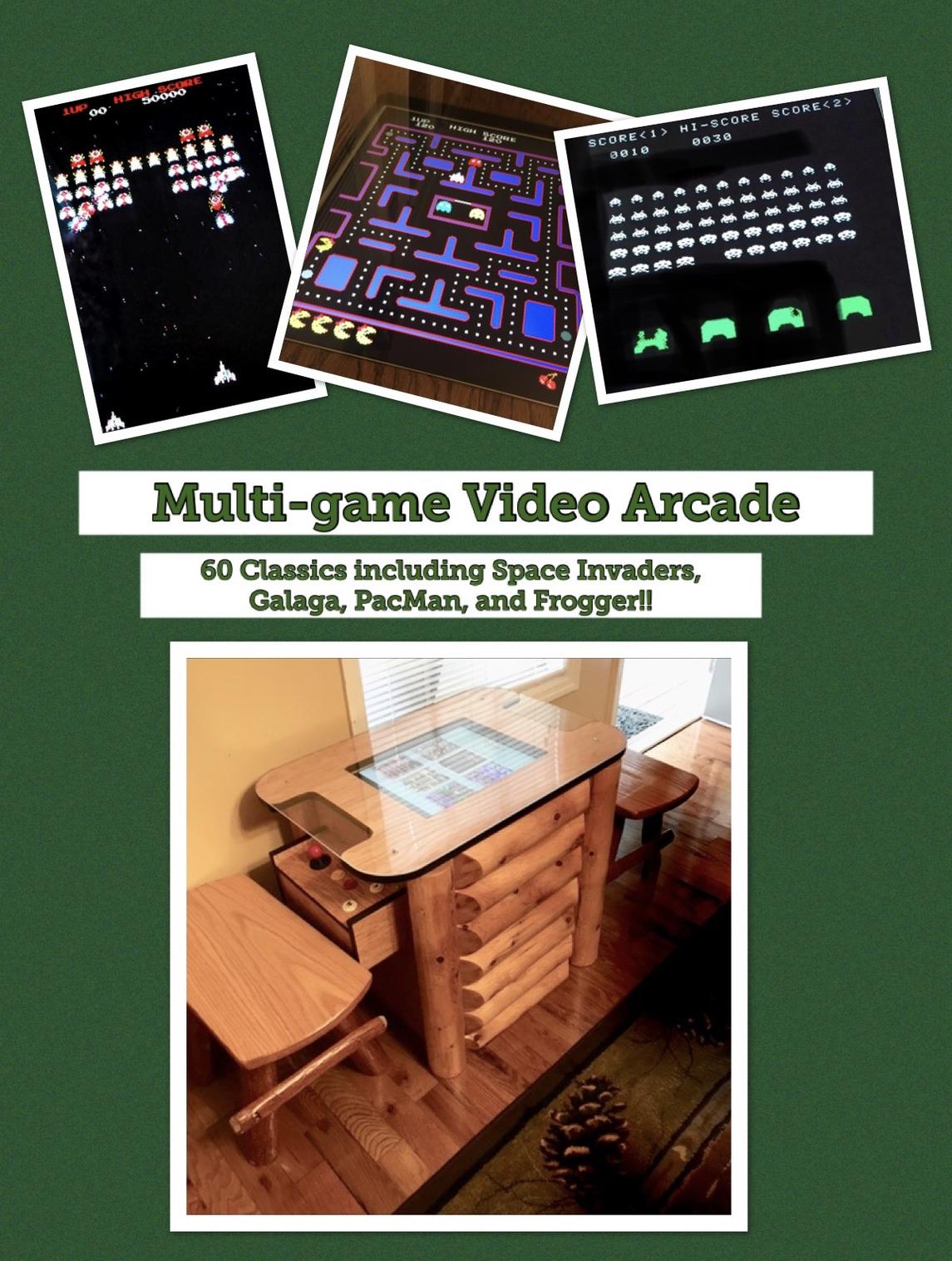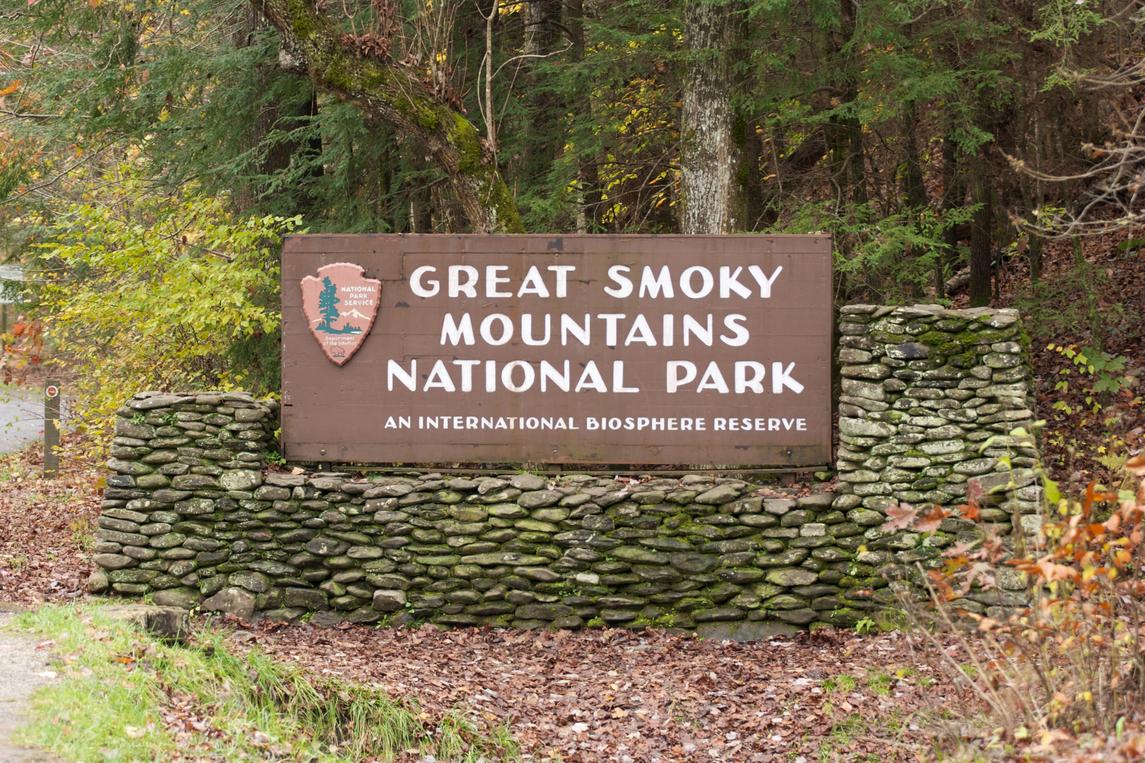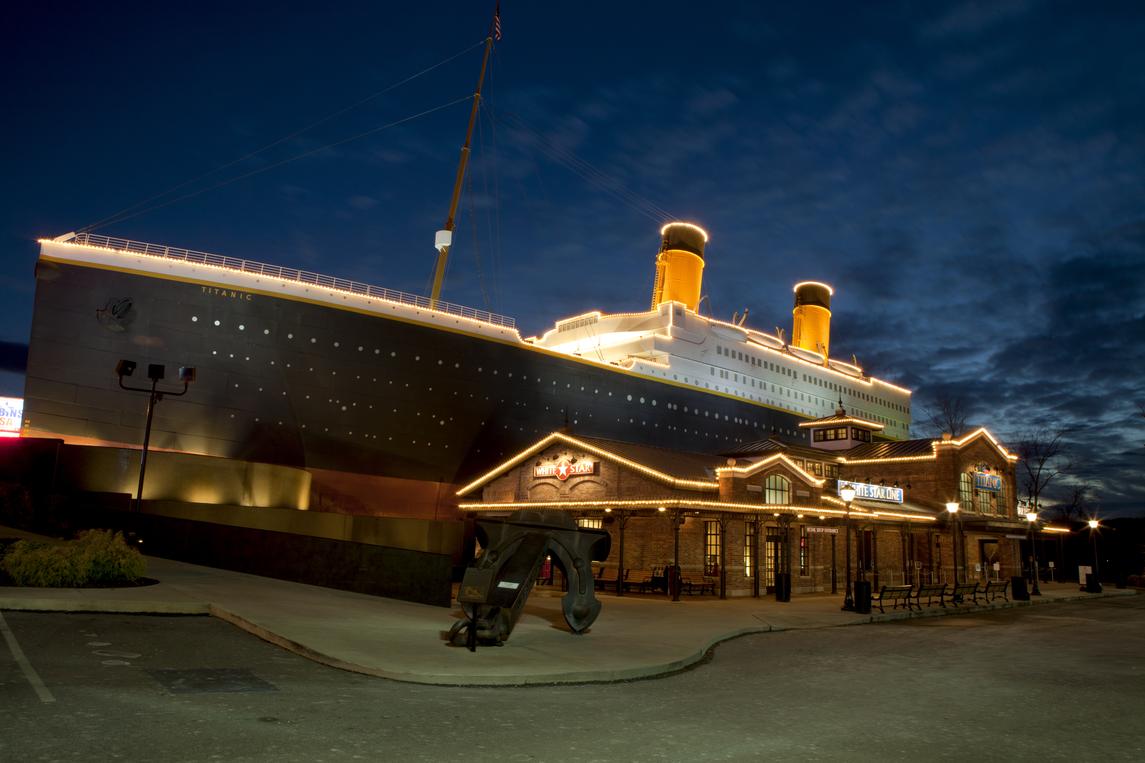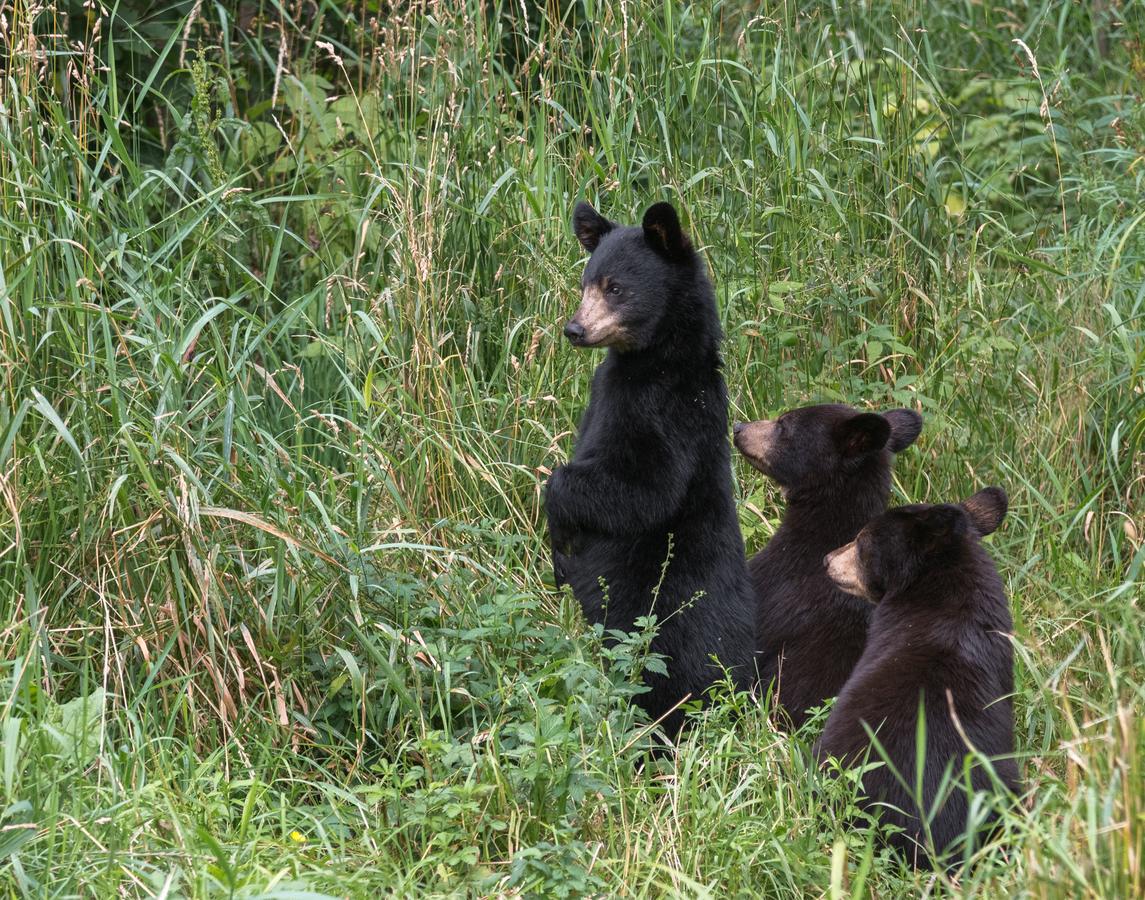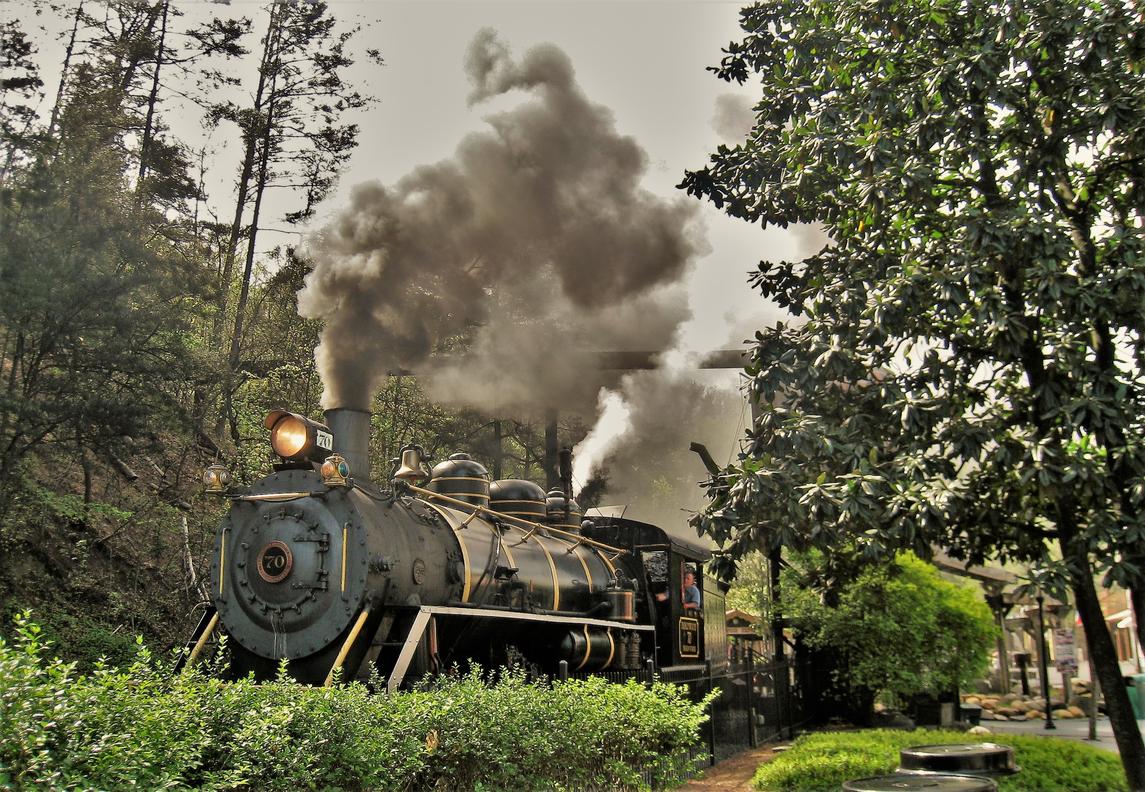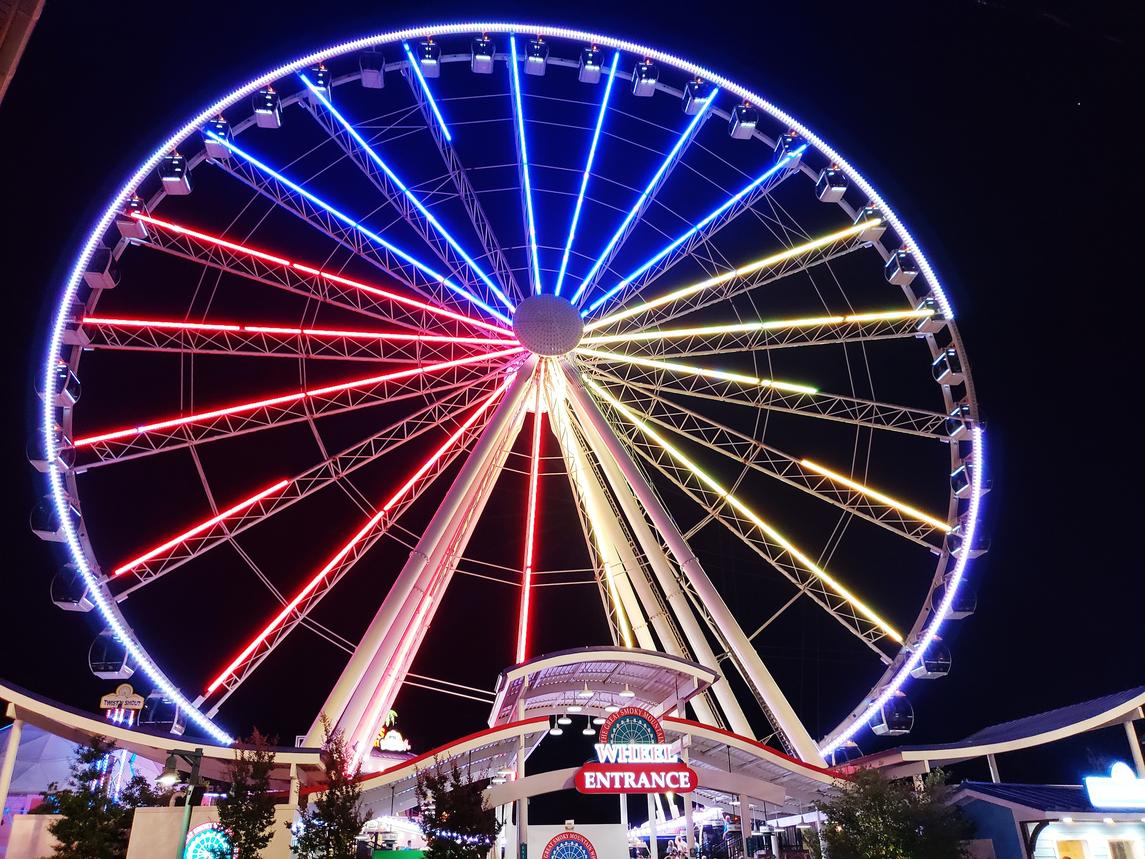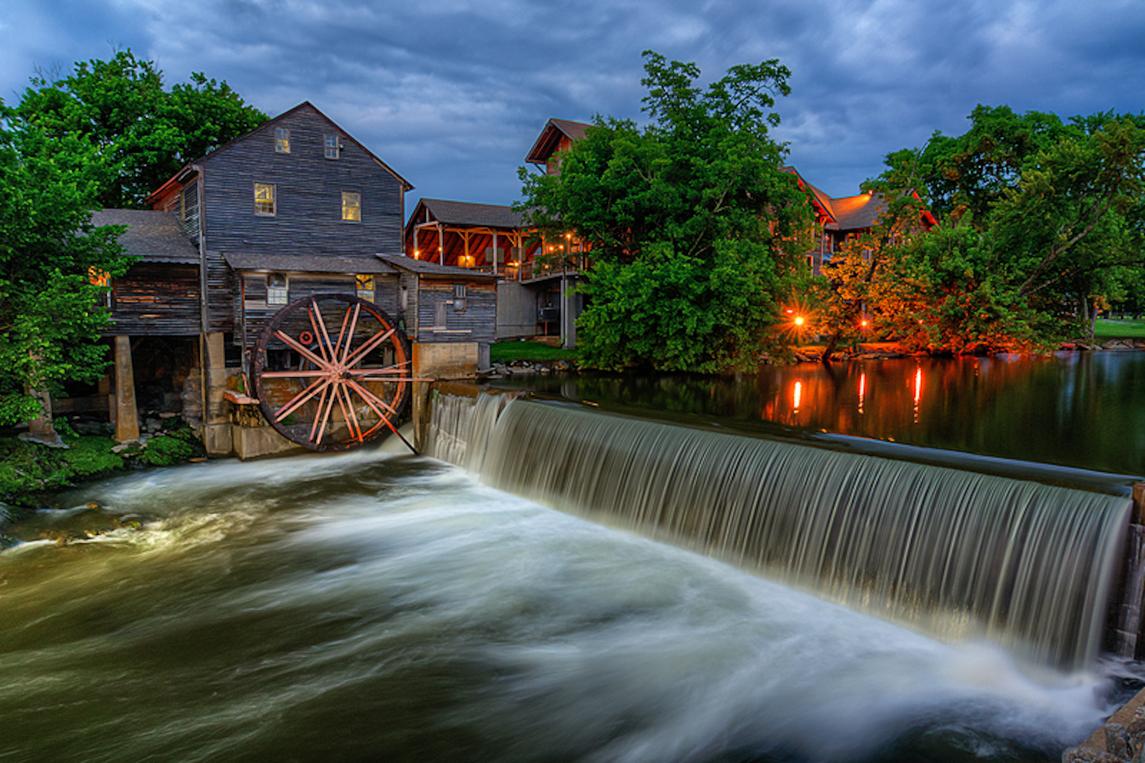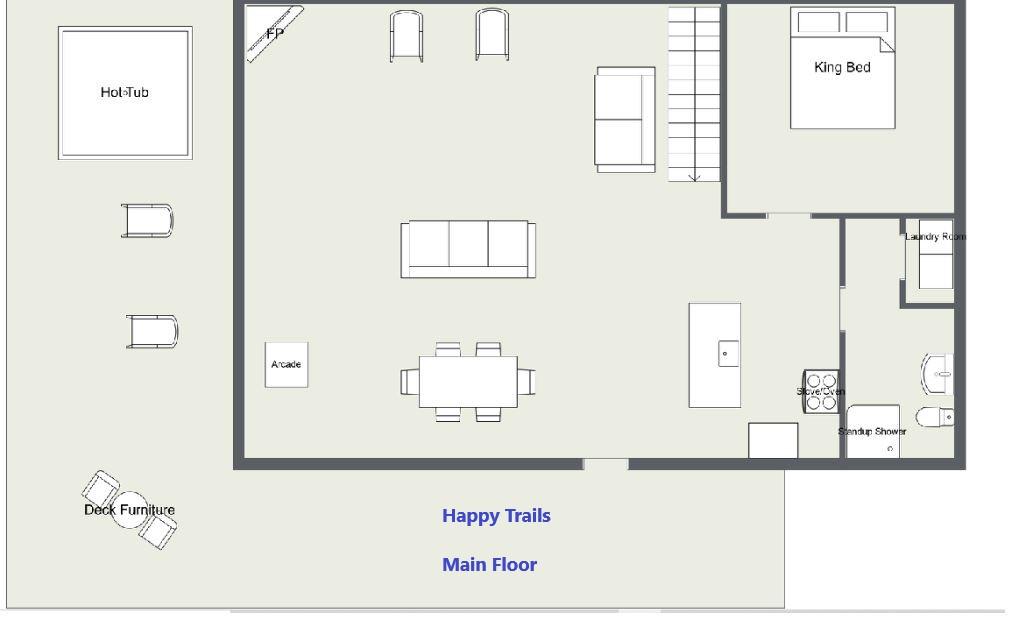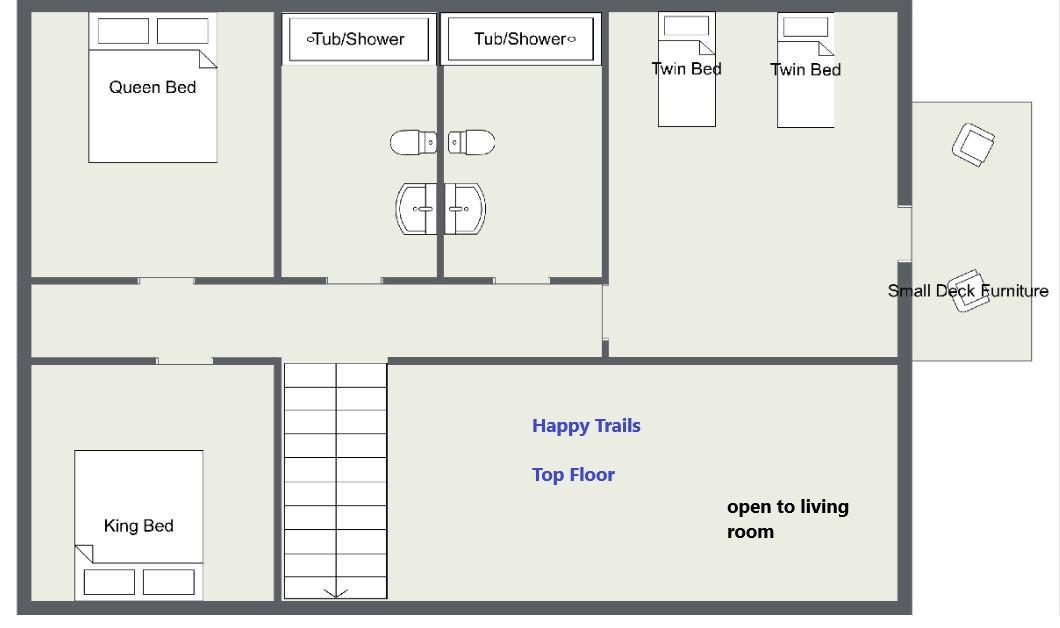 Description
Amenities
Reviews
---
"Happy Trails" is a beautiful 2-story 4-bedroom 3-bathroom cabin that will sleep 8. Once you arrive at the cabin you will be amazed by all the fine details and comforts of home away from home. It is in the Brookstone Village Resort in Pigeon Forge where you are only 5 minutes from the Parkway in Pigeon Forge and 15 minutes from Gatlinburg. You will have paved roads all the way to the chalet and parking for 3 vehicles comfortably and would be considered motorcycle friendly only at the rider's discretion.
You can either take 9 steps or the long ramp to enter the cabin, you are going to be amazed by all the fine decorating touches and the amenities the cabin has to offer. As you enter you will have an open floor plan with the fully equipped kitchen with stainless steel appliances and dining area where you will have seating for 8 and 3 bar stools at the counter. Just off the dining table is a sit-down arcade game for the kids at heart to play. Adjacent to the dining area is the living room where family and friends can enjoy each other's company. After a long day at Dollywood, relax and kick your feet up on the comfy couch or love seat and watch your favorite show on the flat-screen TV. On those cold winter nights, grab your favorite blanket, a cup of hot cocoa and curl up in front of the stone gas fireplace. You will find on this level a bedroom with a gorgeous log style King bed with a flat-screen TV. This bedroom has a separate bathroom with a beautiful walk-in shower and the washer and dryer are in here for your convenience.
As you travel upstairs, you will have 3-bedrooms and 2-bathrooms. The bedroom to the far right will have 2 adorable twin beds, a flat-screen TV and has access to a small deck with 4 chairs and a small table to watch nature outside while you relax. The bathroom closest to the twin bedroom will have a tub/shower combination. The bedroom to the left of the staircase will have a lovely king bed and flat-screen TV and the other bedroom will have a cute queen-size bed and a flat-screen TV. The bathroom closest to these bedrooms will have a tub/shower combination.
If you enjoy being outside you will love the spacious deck where you will find a gas grill, just bring your favorite food and you are ready to go. After a long day sight-seeing, enjoy the bubbly hot tub and soak all your cares away. In summer, Brookstone Village Resort offers pool access and a basketball court for those days you just want to relax with family and friends while the kids enjoy playing in the pool or a game of basketball.
If you are looking for a great, relaxing, and convenient cabin for your next mountain vacation, then look no farther than "Happy Trails".
What are you waiting for? Book this beautiful cabin today before it is too late!!!!!!
David Winters
Had nice time with family's
Sharon Campbell
Nice cabin, great location. Plenty of space for the whole family.
lisa smith
The cabin was great and roomy! It was right off the strip in pigeon forge but had the feeling of seclusion! Really enjoyed our stay and will hopefully be back!
David M Ooten
Everything was as expected
Douglas J Thomson
Beautiful Cabin in a peaceful neighborhood surrounded by woods! Very close to everything Pigeon Forge has and a short ride to Gatlinburg. Kids loved it!
Vicki Waddle
We enjoyed our stay at Happy Trails!! The cabin was very clean &'the kitchen well stocked. Quiet area and easy access to the Parkway! Excellent space for our family of 8 adults and one child!!
Sally Swecker
Wonderful cabin. Loved how close we were to the entertainment and restaurants. Bear amp staff is wonderful. Thanks for a great stay
Lisa L Beyer
The cabin was just like the pictures. Even though it cost a little bit more then staying in a hotel, we were to have a nice time with our son and his family. The cabin was roomy, you didn't feel like you were on top of each other.
Les R
great location. clean cabin. well stocked kitchen. suitable accommodations for 4 adults and 4 teens (ages 15-17) to stay comfortably. will book again if we return to Pigeon Forge.
Janice Reichert & Family
WOW… what a vacation ‼️ We loved our cabin, Happy Trails❣️ The atmosphere of the Great Smoky Mountains, the decor, the log cabin look, all the essentials & so clean. Location was perfect for all the adventures we had planned. Friendly & helpful customer service, whenever we called the office. Thank you for the wonderful hospitality for our stay at Bear Camp Cabins.
Reichert Family
WOW… what a vacation ‼️ We loved our cabin, Happy Trails❣️ The atmosphere of the Great Smoky Mountains, the decor, the log cabin look, all the essentials & very clean. Location was perfect for all the adventures we had planned. Friendly & helpful customer service, whenever we called the office. Thank you for the wonderful hospitality for our stay at Bear Camp Cabins.
Sara Cross
Excellent location! The cabin was ver comfortable and at a great price.
Jennifer Chaney
Happy Trails was a perfect stay for our family. Perfectly located with easy access to enjoy all Pigeon Forge and Gatlinburg had to offer. The home had everything we needed to enjoy family meals and we were only a couple of minutes from dining out when we were not cooking in. The 4 bedrooms were comfortable and having 3 bathrooms was super convenient. The deck and the hottub was enjoyed immensely by us all. Thank you Happy Trails for the Happy memories made with my family! We will diffentely be back!
Madison Bezerra
This was by far the most beautiful cabin we've ever stayed at. Everything was clean, exactly like the pictures and simply amazing. It was perfect for my husband and I honeymoon! We will definitely be coming back with friends to stay!
Linda Dowling
Everything was great with our cabin. The only improvement would have been better mattresses in the second floor bedrooms. All other amenities were good.
Larry Fann
great time with family
Timothy Vinson
I would like to give you a 5 star rating. The cabin was very nice. It was everything our family wanted. We will be staying again with you in the future!
Lucille
It was a nice, relaxing venue. Amid covid it was nice to get away safely. The hot tub and pool were really nice as was the bear theme throughout the cabin. We had a few small things came up but were handled quickly by management. Overall wonderful stay. Highly recommend.
Amy A
My family and I had a wonderful time at Happy Trails Cabin. Close to the action on Parkway, but also quiet and peaceful! It was exactly what we were looking for!
Carol P
We had a wonderful family vacation. The kids loved all the space and the video game was a huge hit in the evenings and on rainy days. We had to pool to ourselves most days which was another bonus!
Anthony C
Close to everything we loved that,clean.
Lori K
We stayed for two days at Happy Trails, and OMG, we LOVE this place! The cabin is beautifully decorated, and is so cozy and welcoming. We are always careful to avoid cabins with scary mountain roads, and Happy Trails was great - could not be easier to get to, and the location is amazing – so near to everything, but you also get the feeling of being close to nature. We loved the view from the back decks too. The hot tub was great – crystal clear, and it was so neat looking up at the stars! Our kids actually got off their i-phones and loved playing all the old school video games too – Frogger and Space Invaders were their favorite. I appreciated the well-stocked kitchen – you certainly don't have bring anything if you plan on cooking regular family meals. There are three nice bathrooms, and we never once ran out of hot water! We are definitely coming back in the summer, for sure! The kids are looking forward to being able to use the resort swimming pool, and basketball court. Very clean and Bear Camp people were soooo nice!