Kori's Mountain View
Select check-in and check-out dates
Please select the nights you would like to reserve using the availability calendars.
Bedrooms: 4 Bathrooms: 3 Sleeps: 10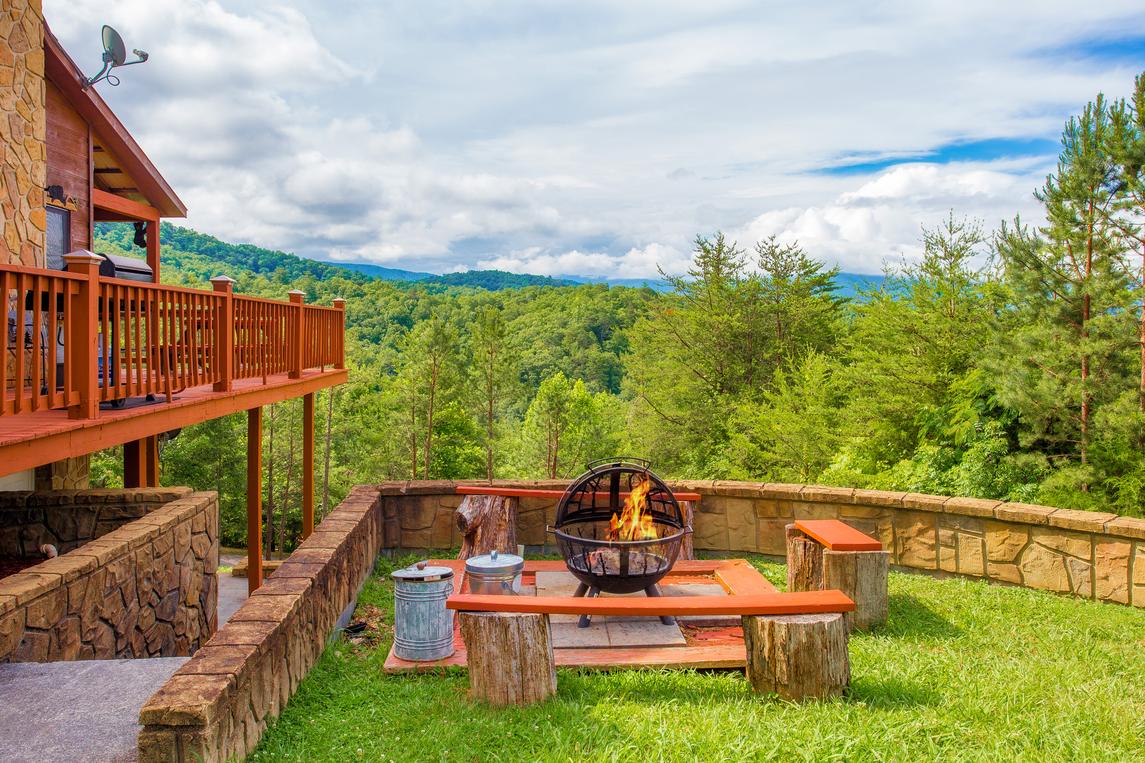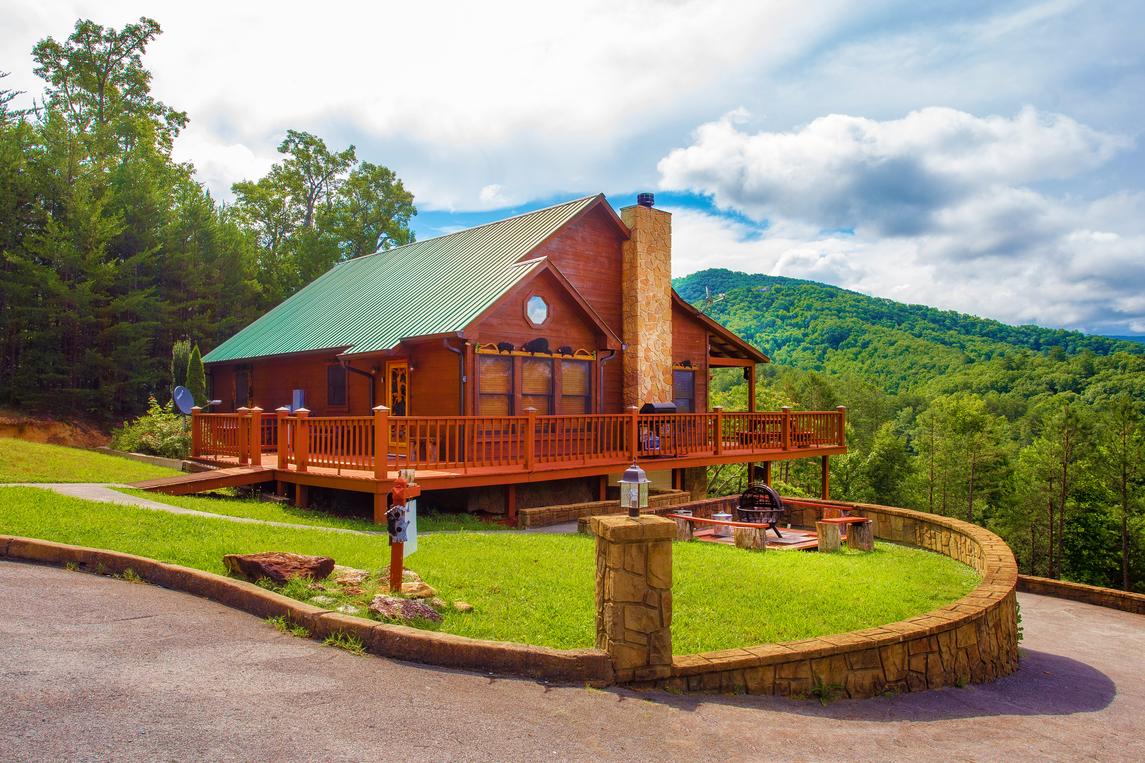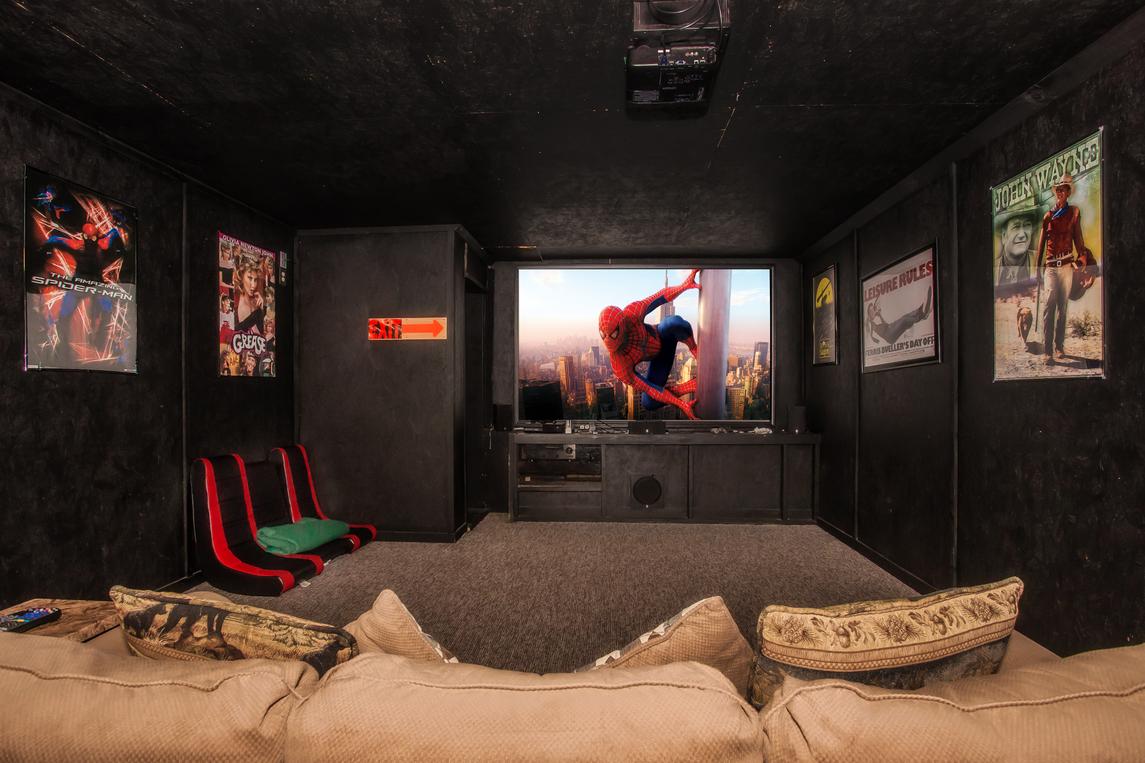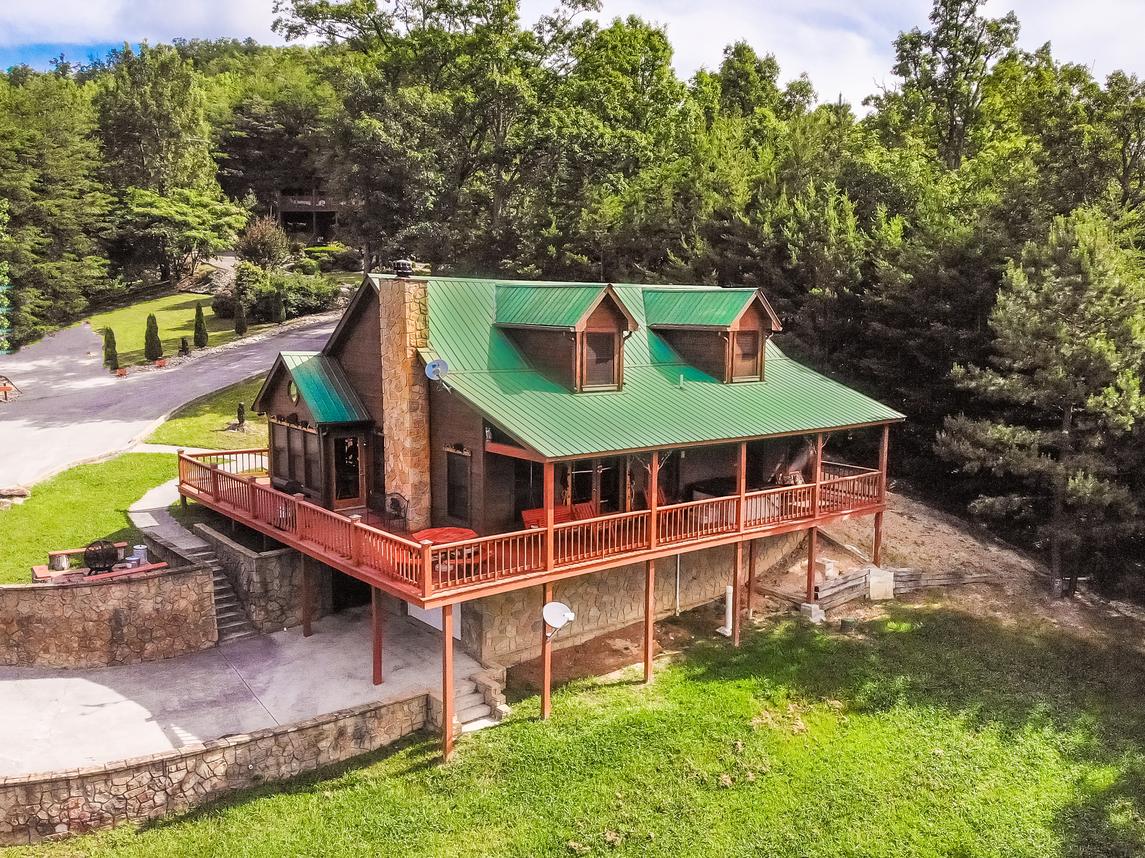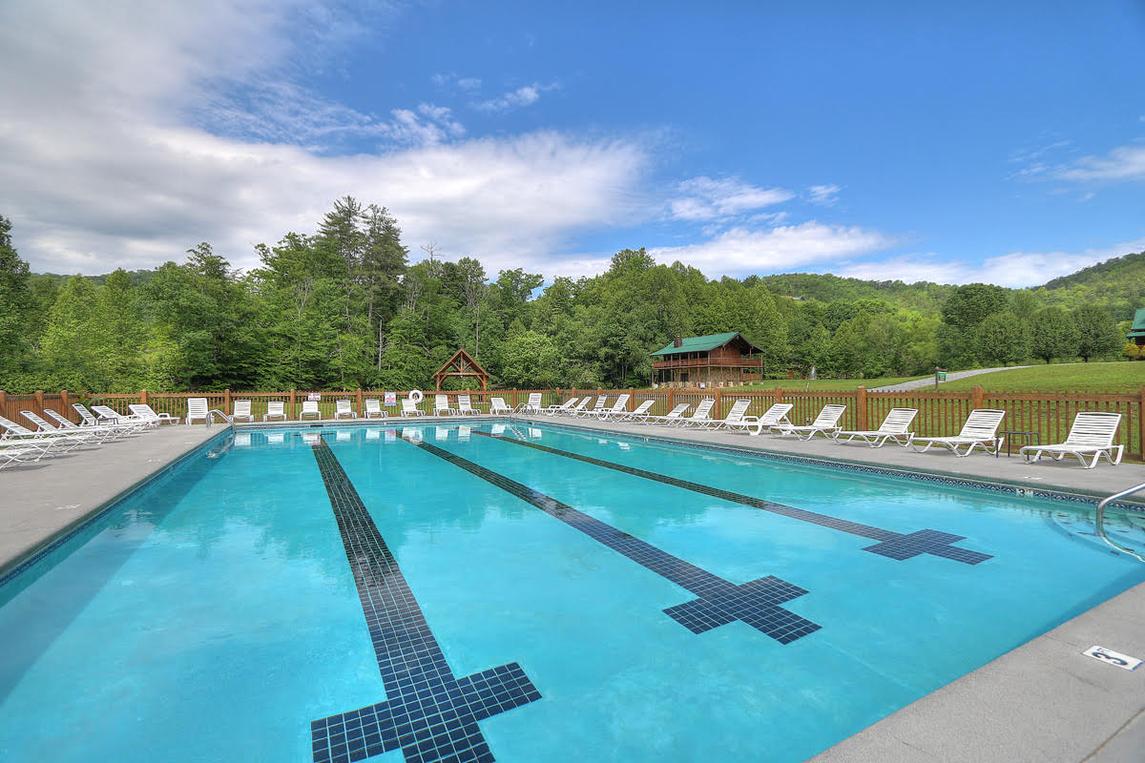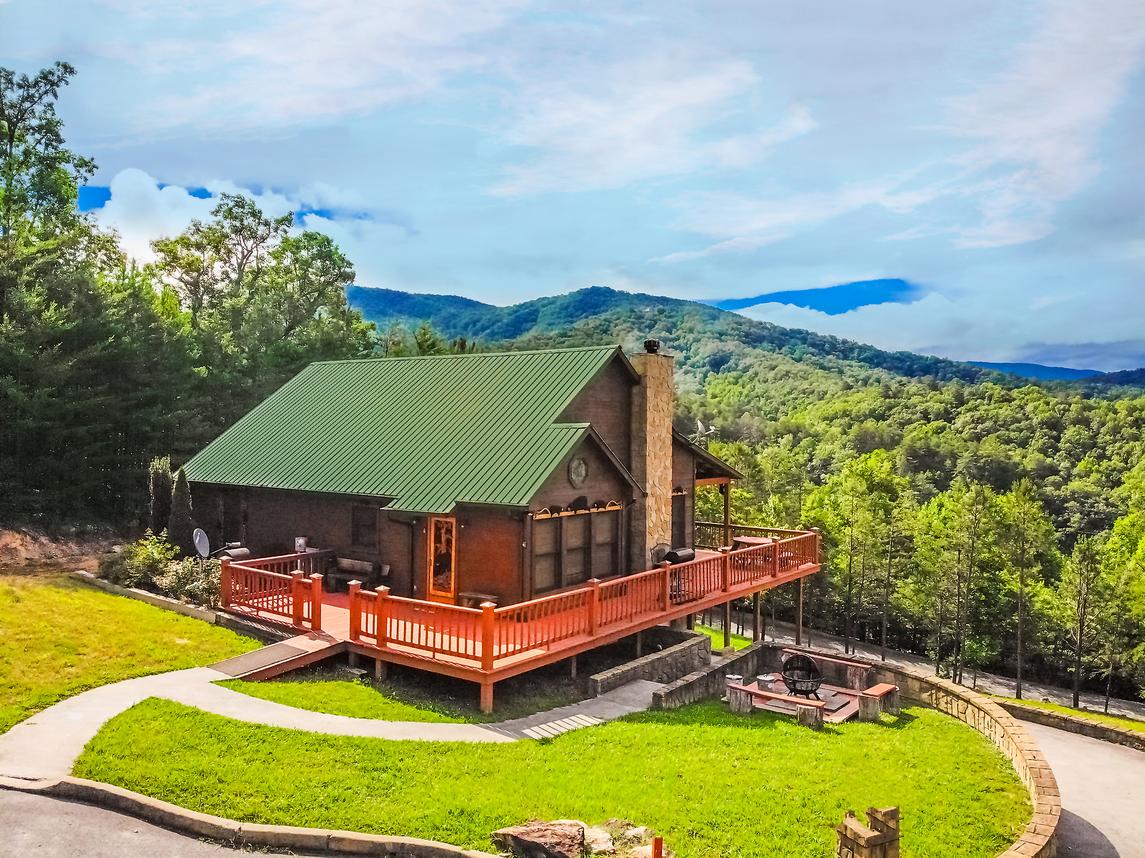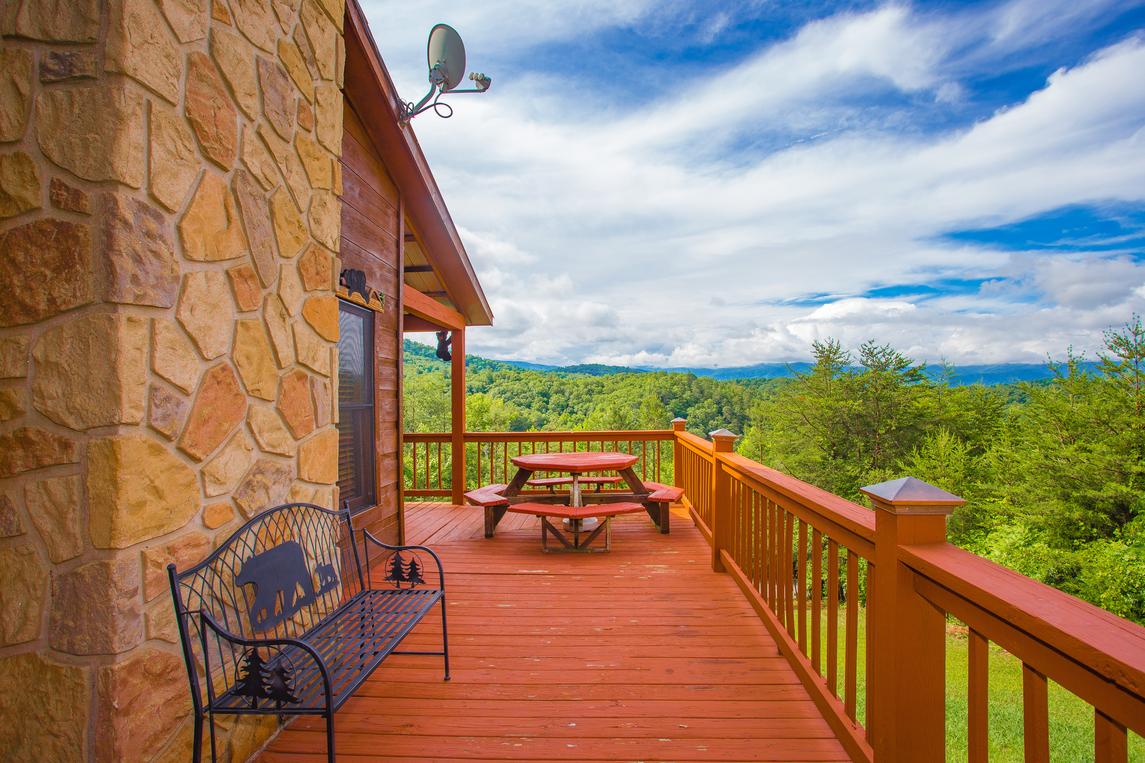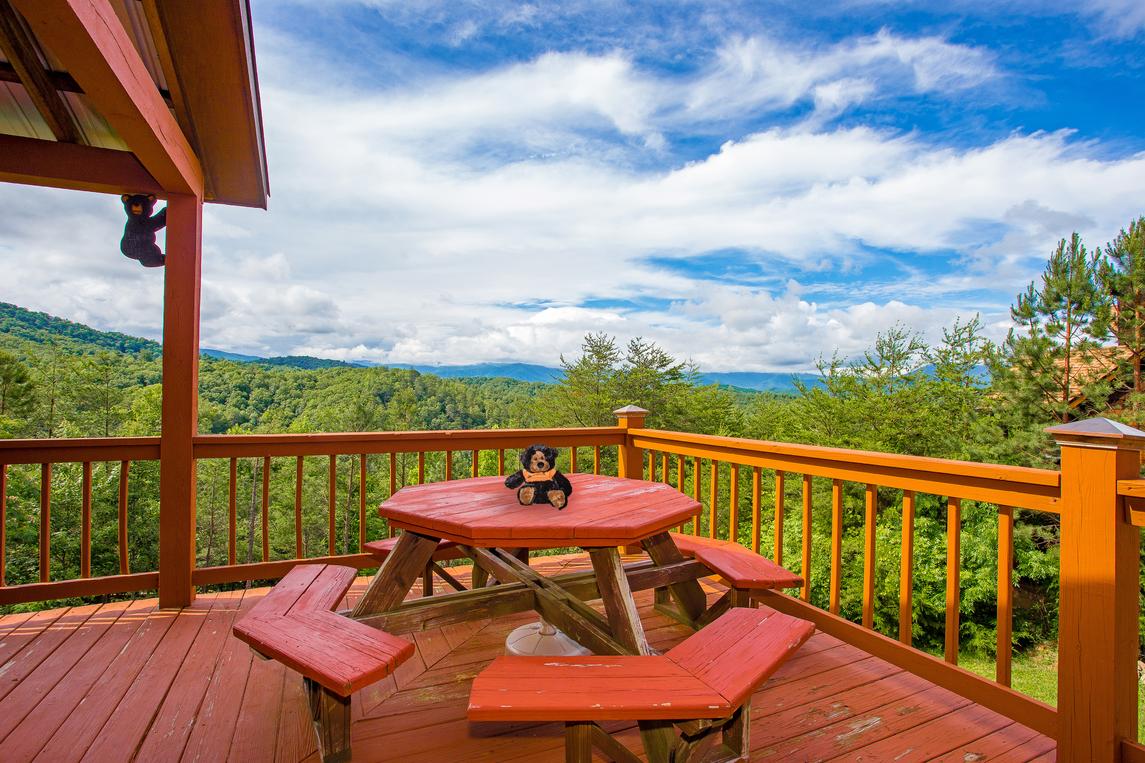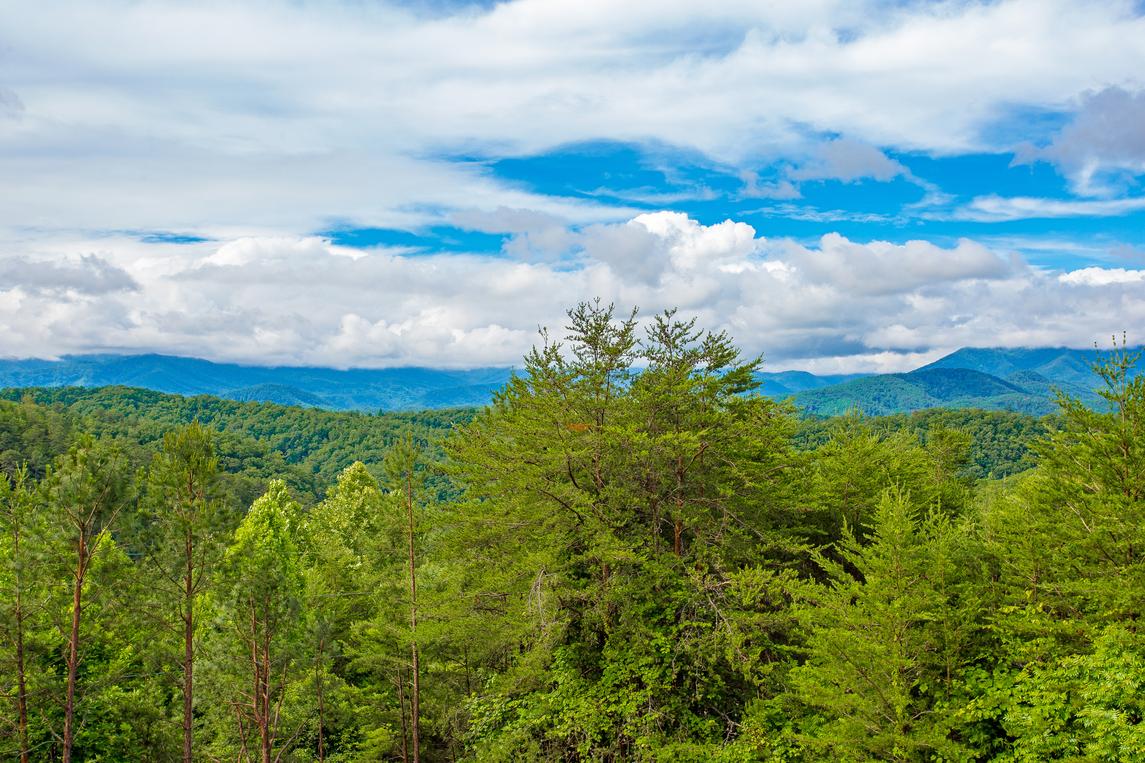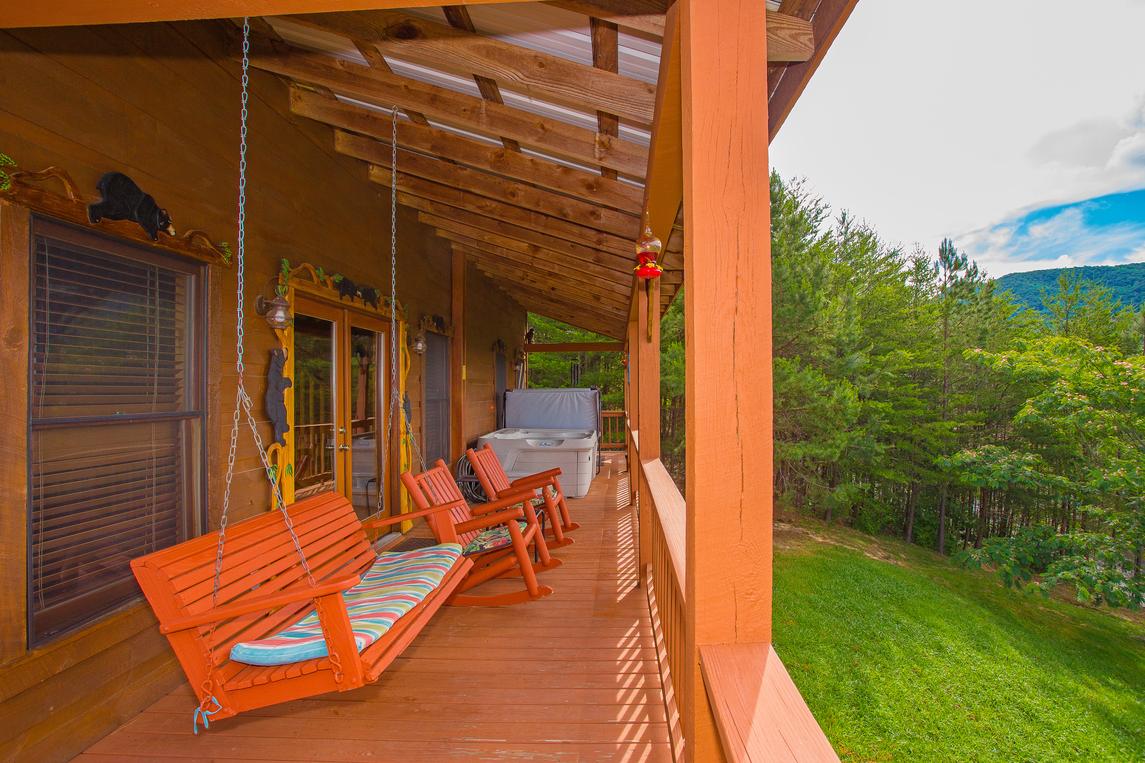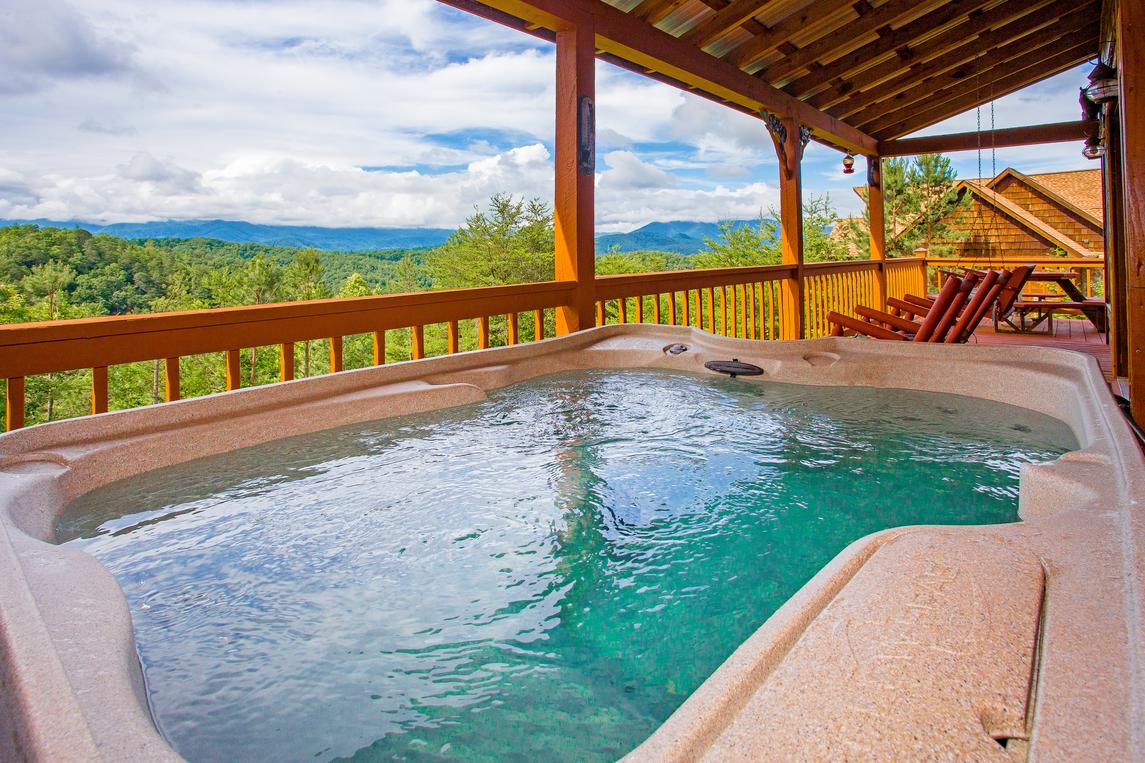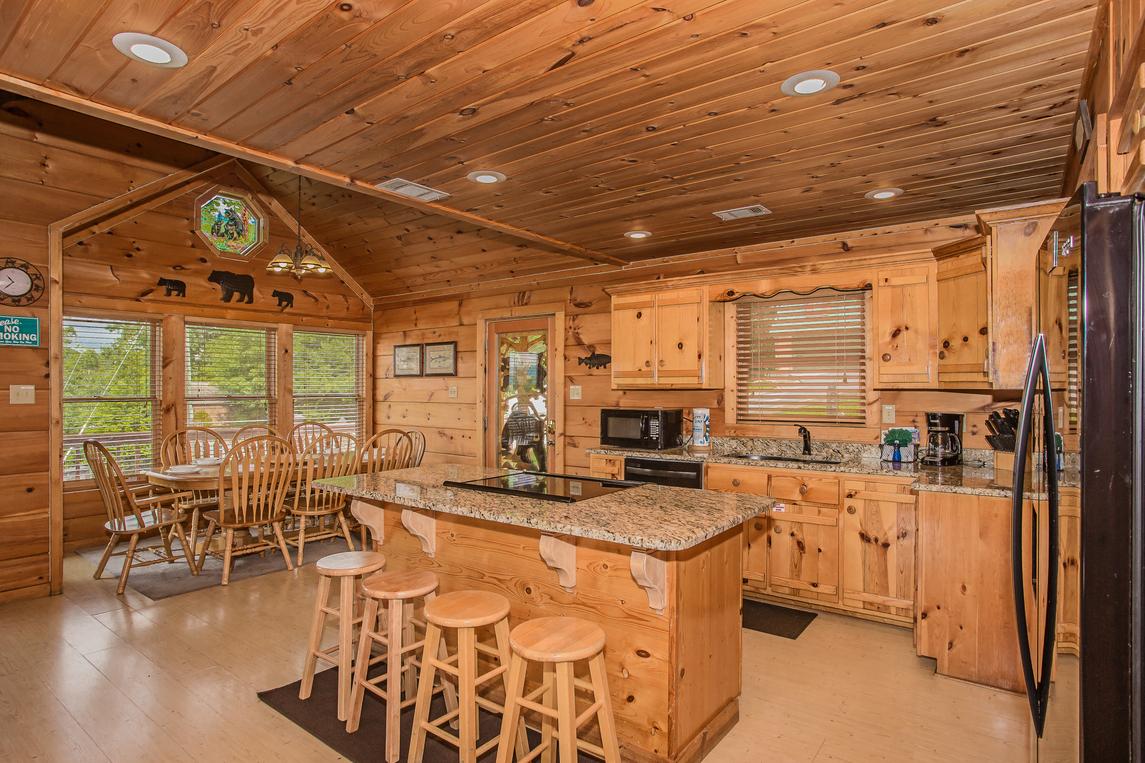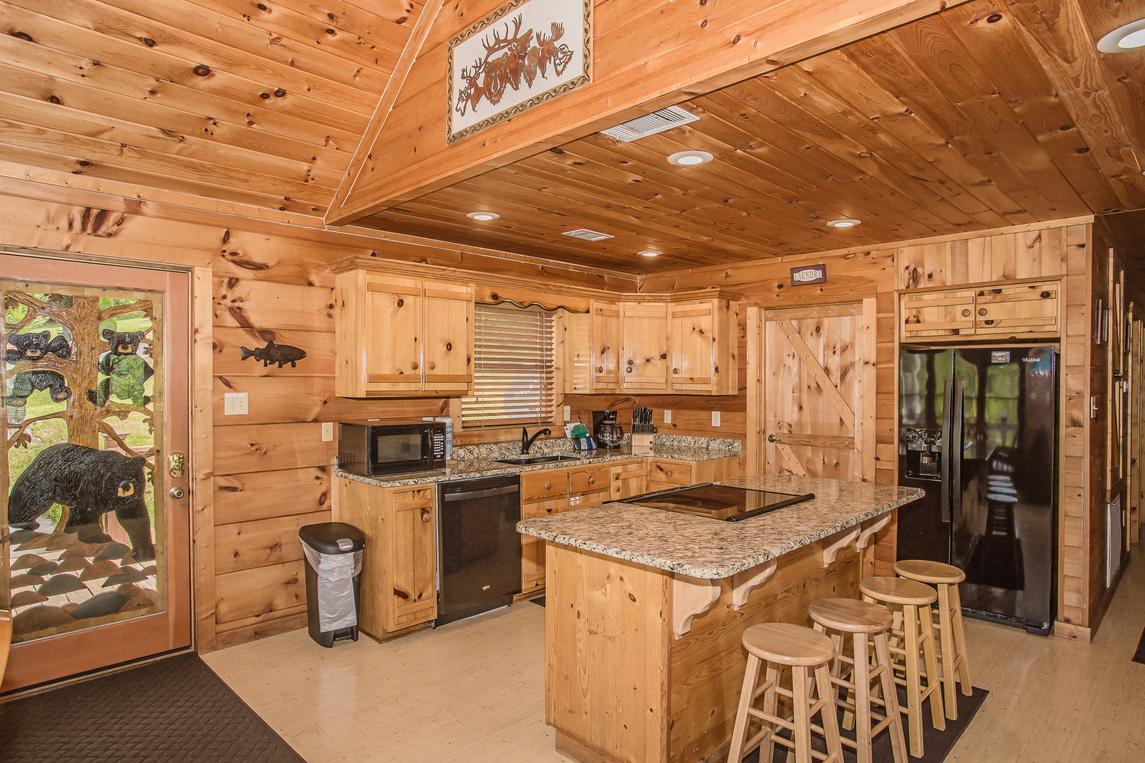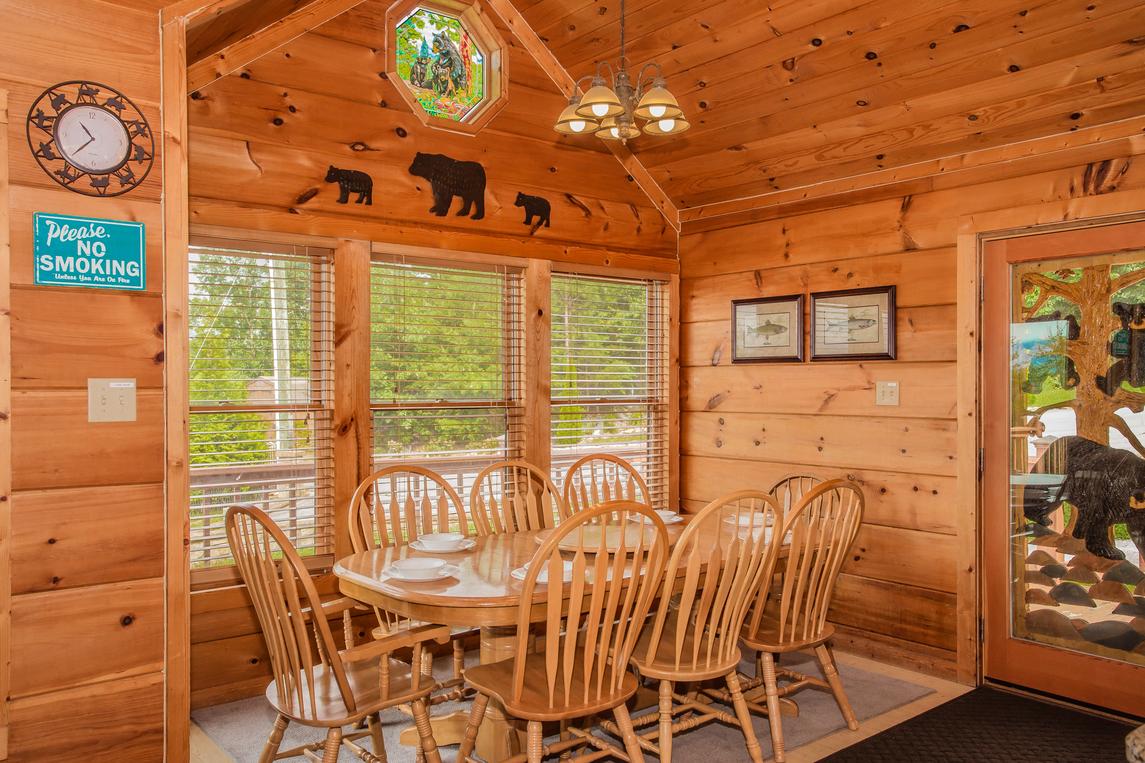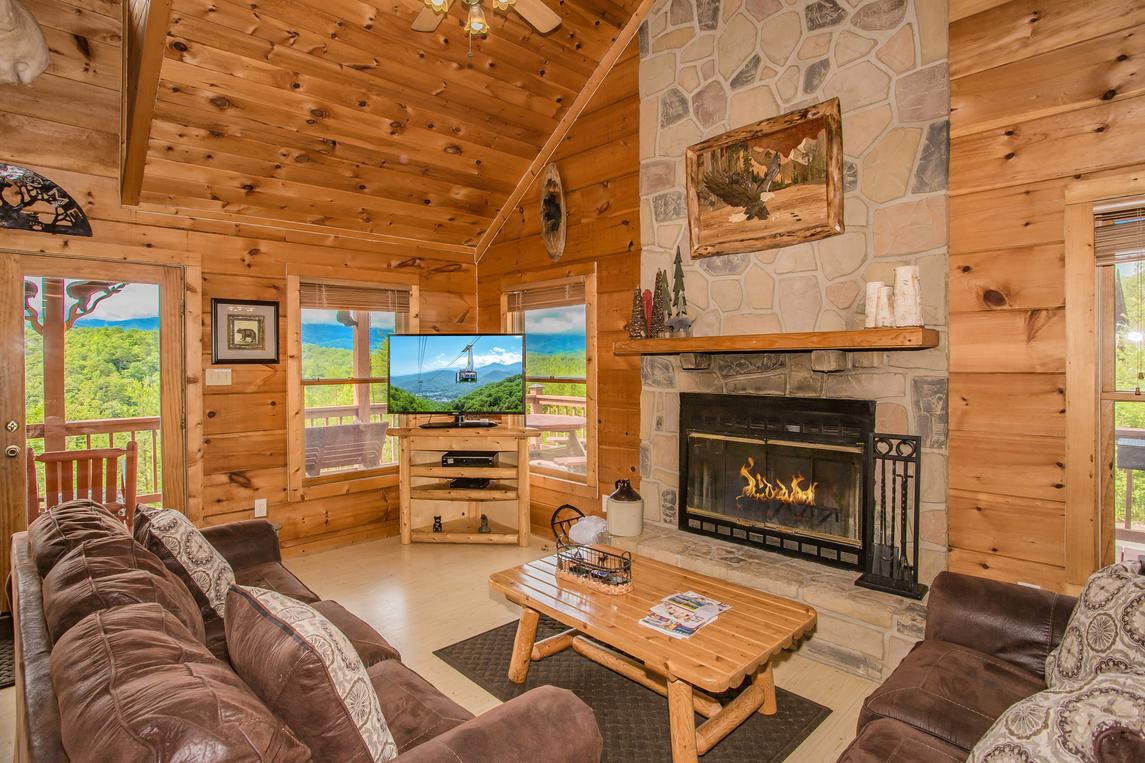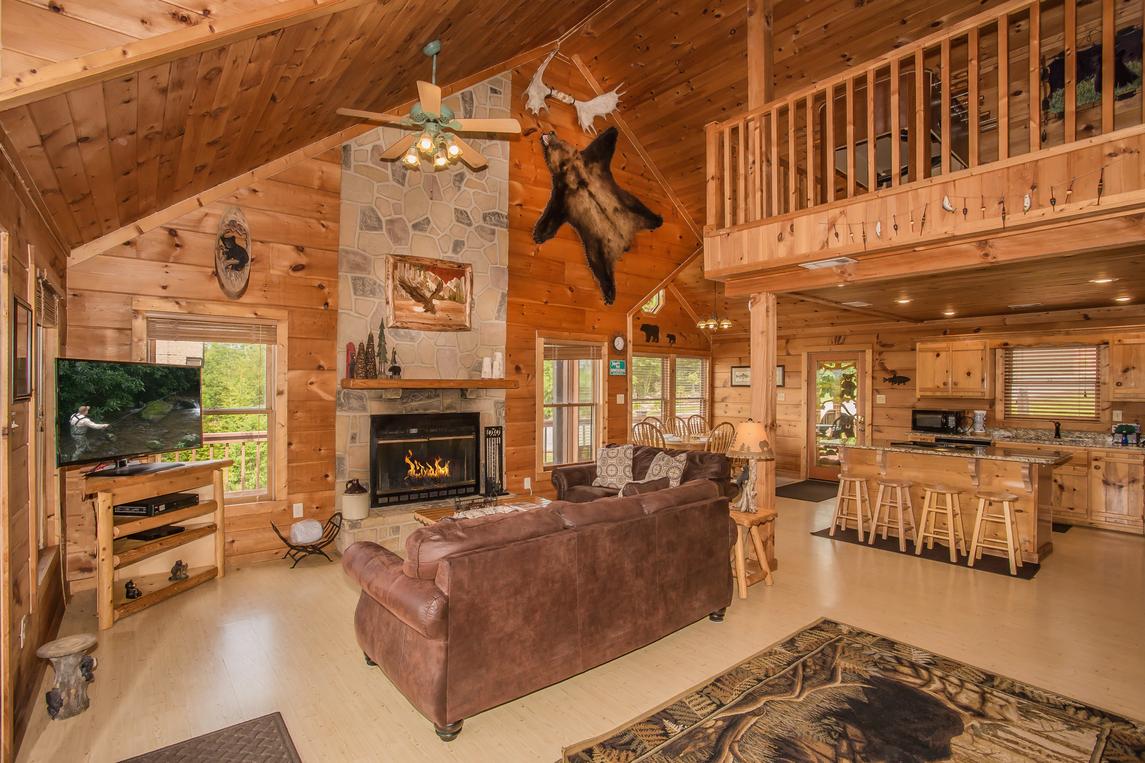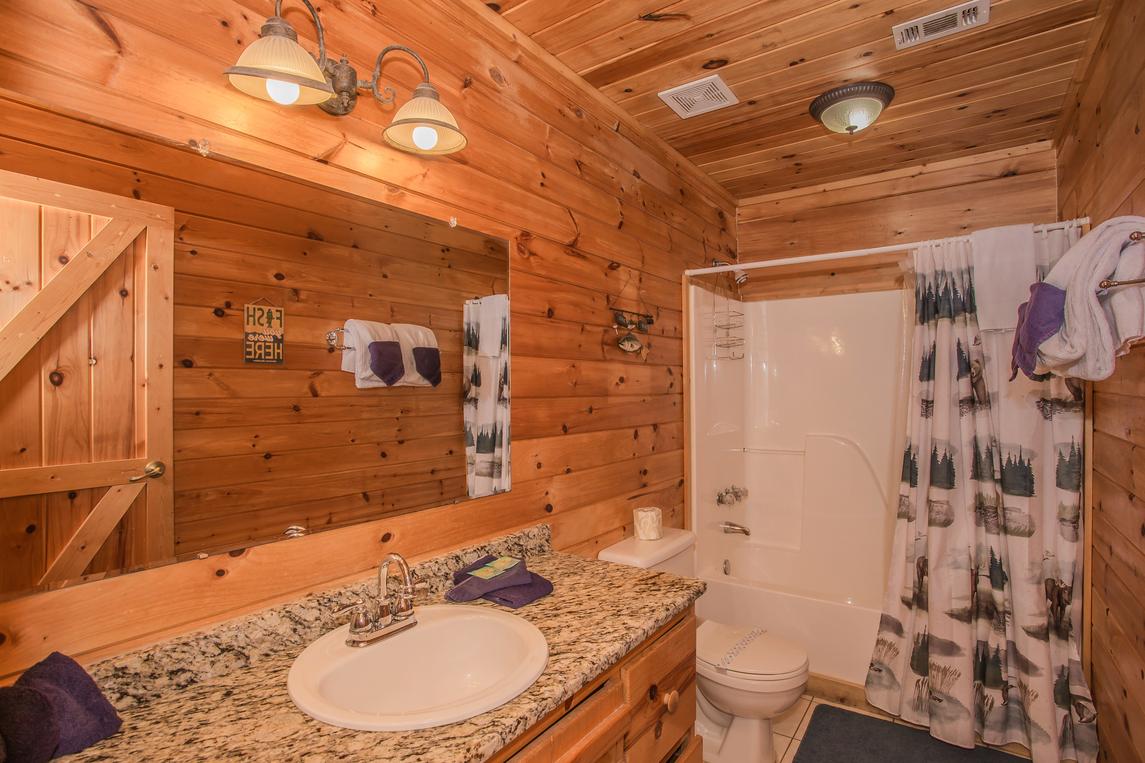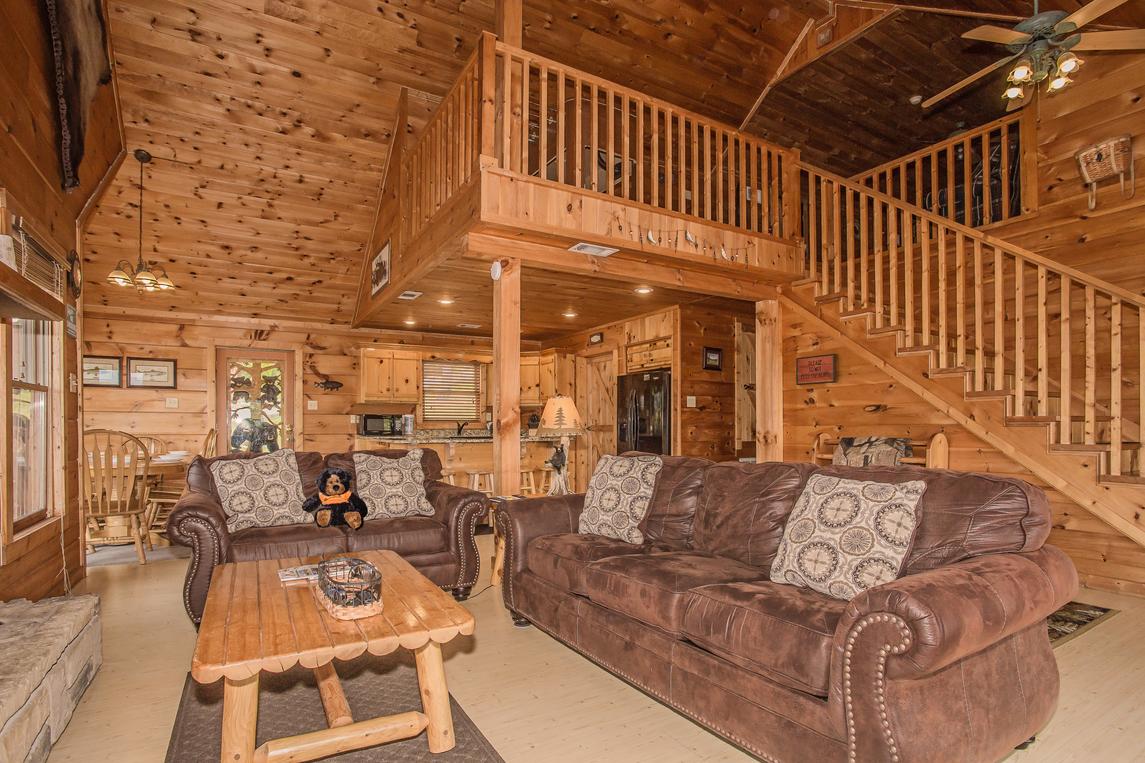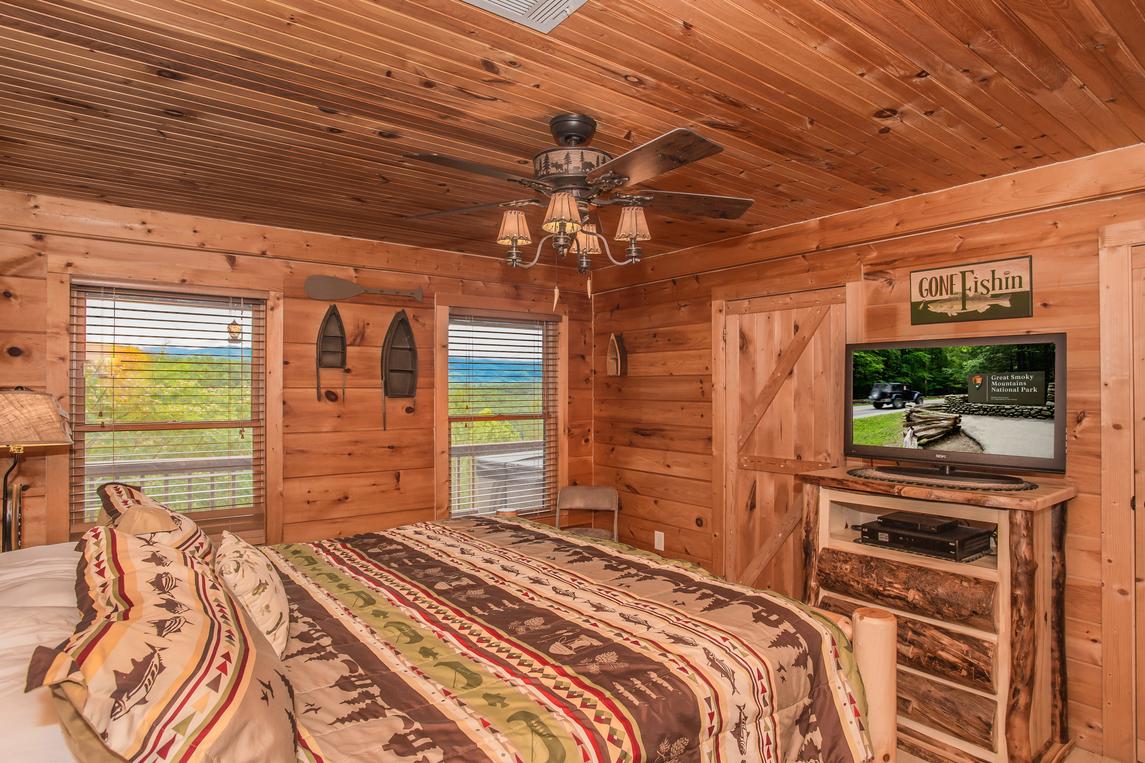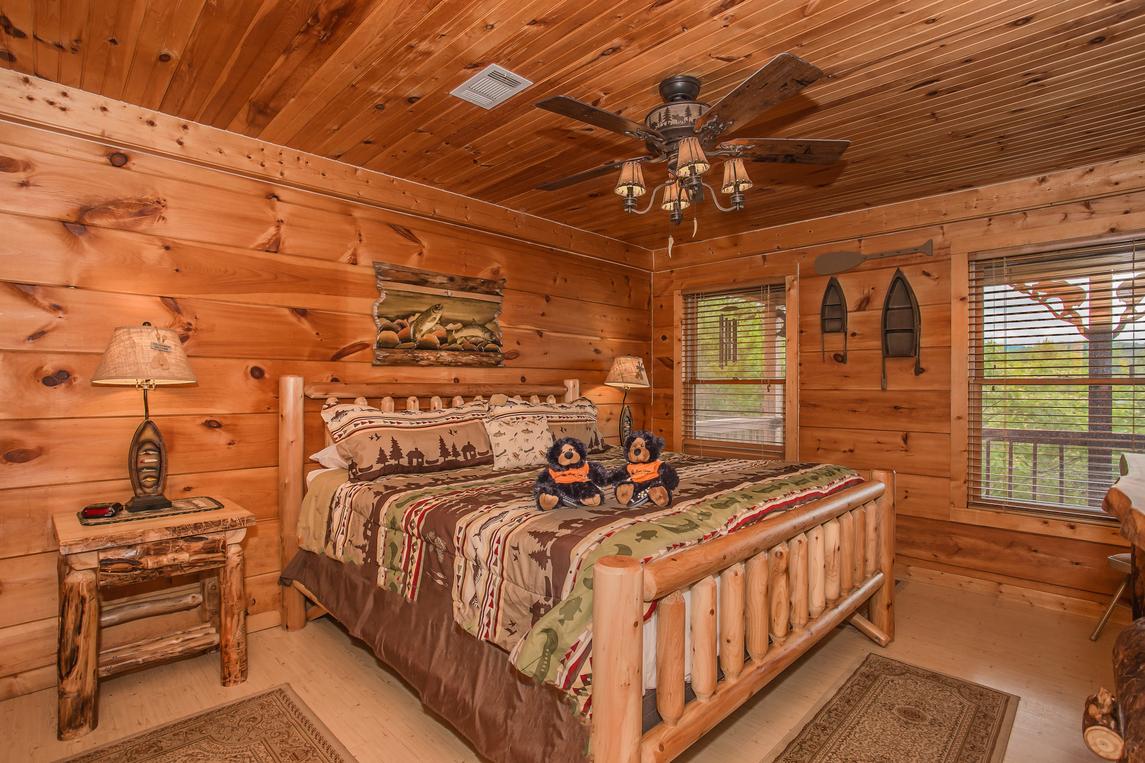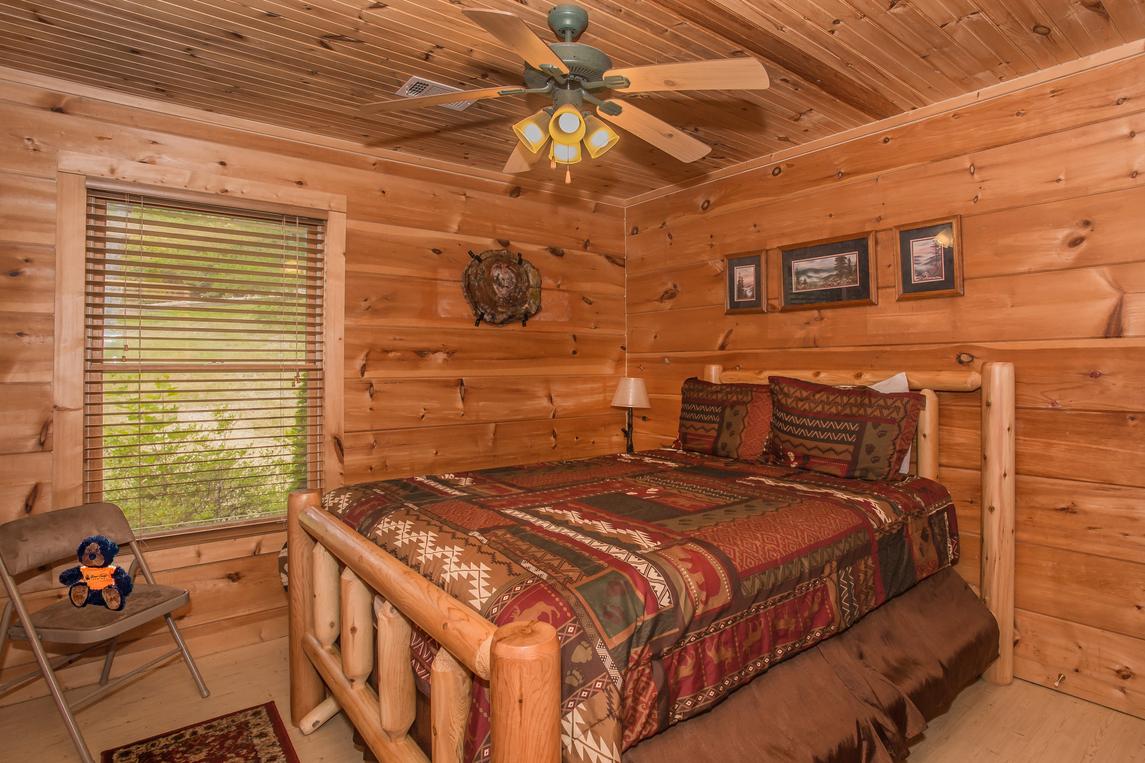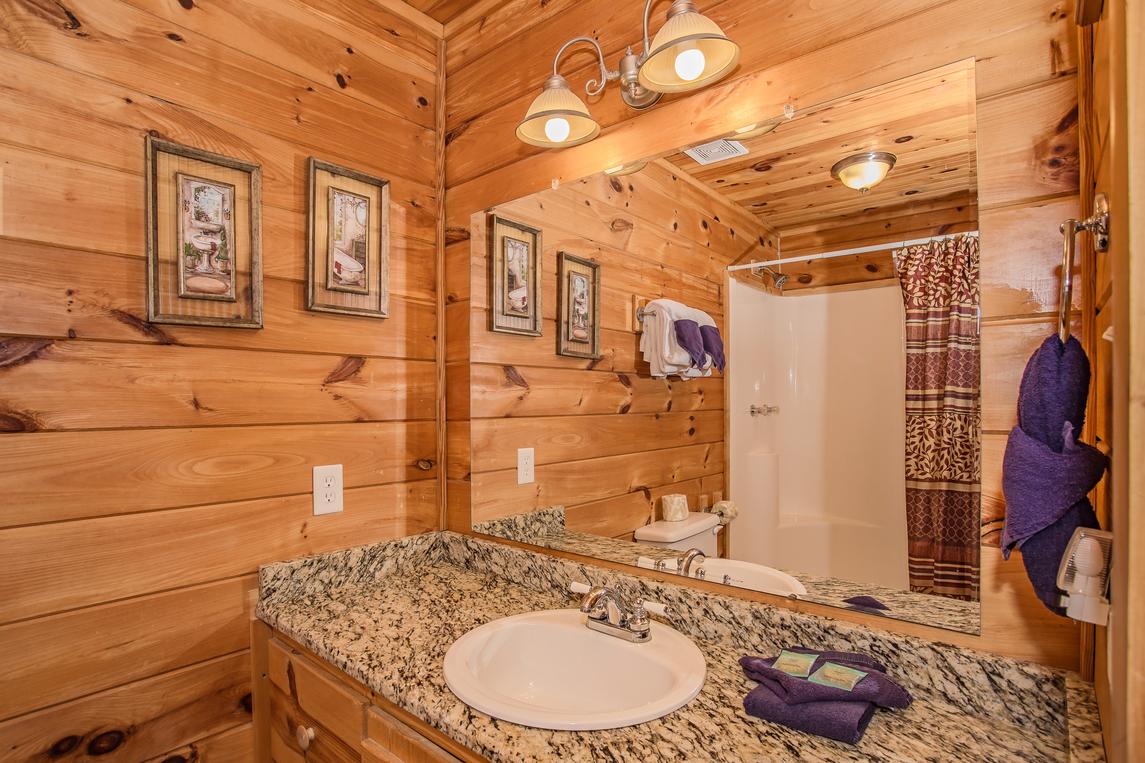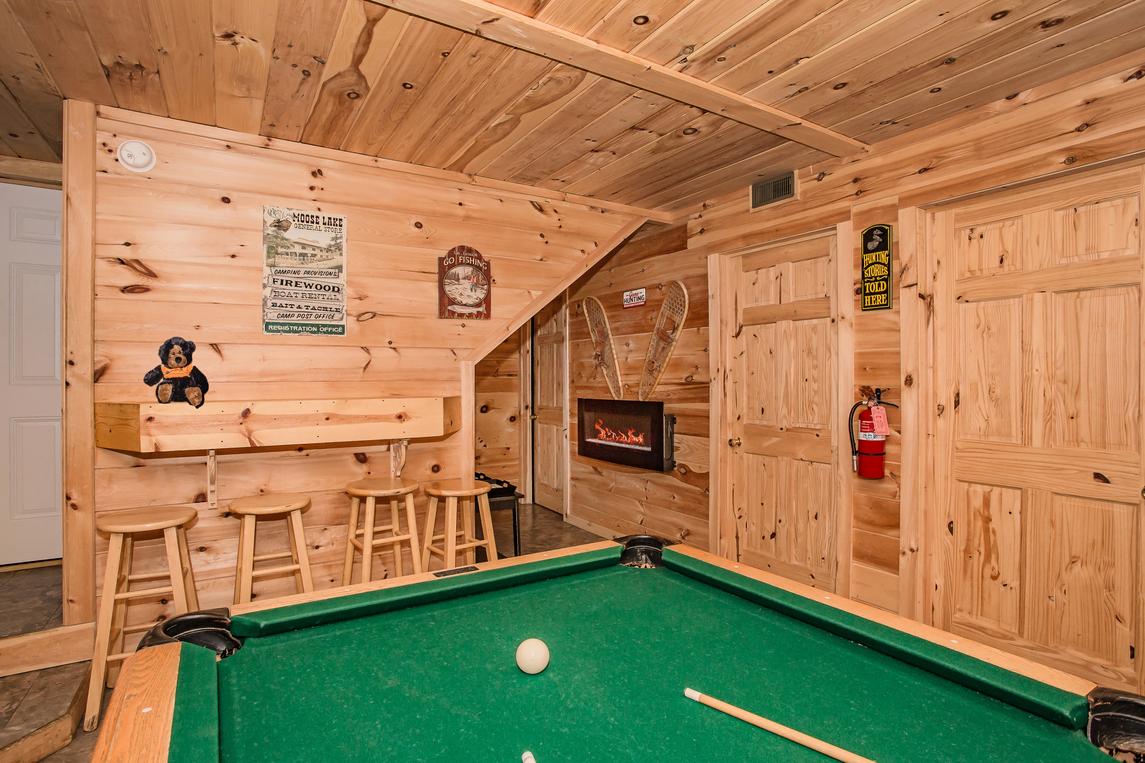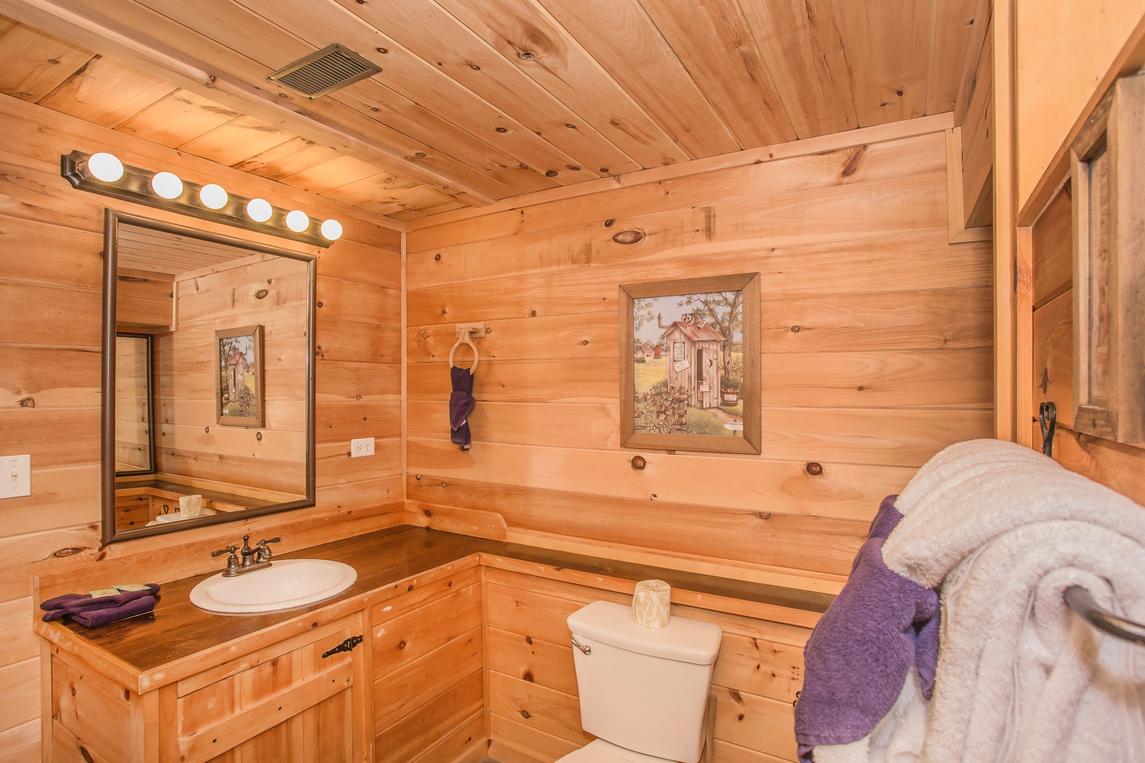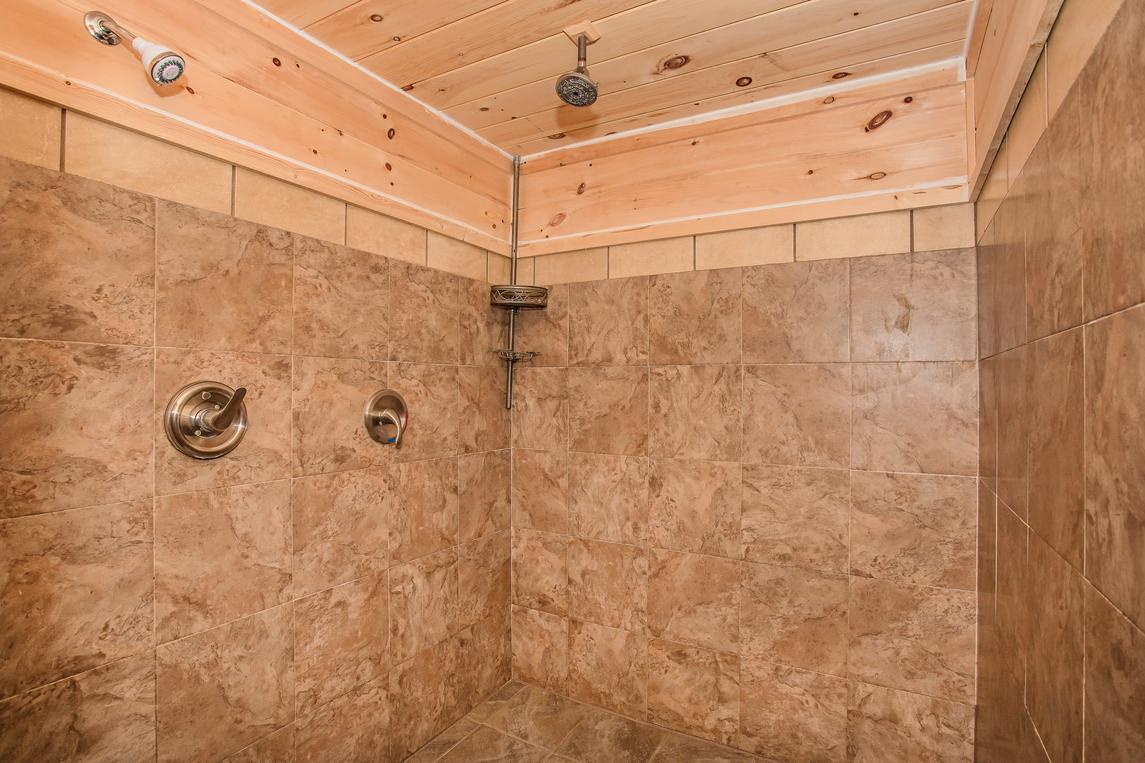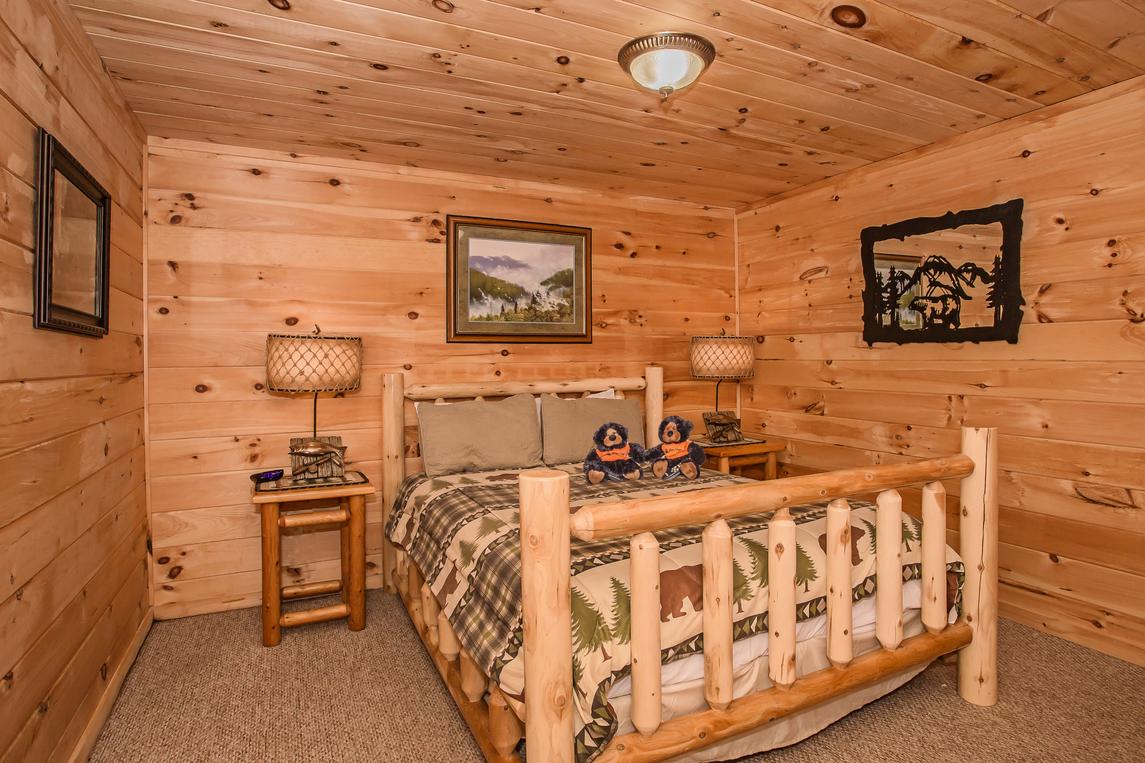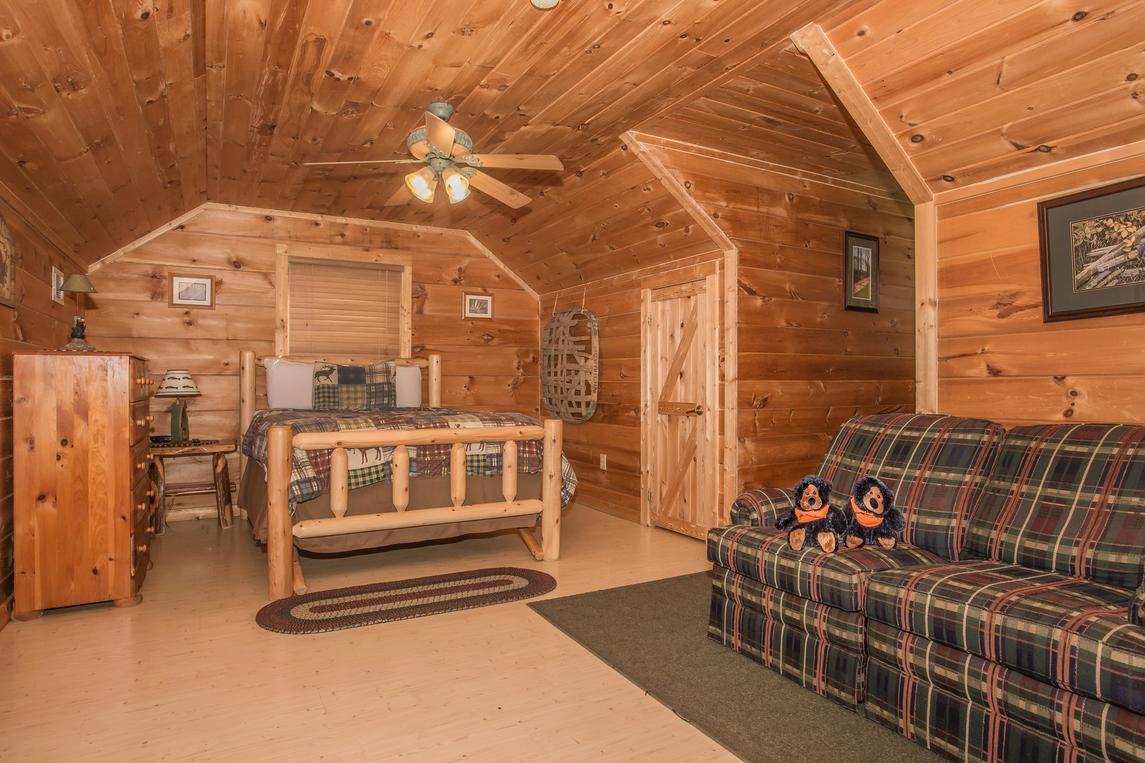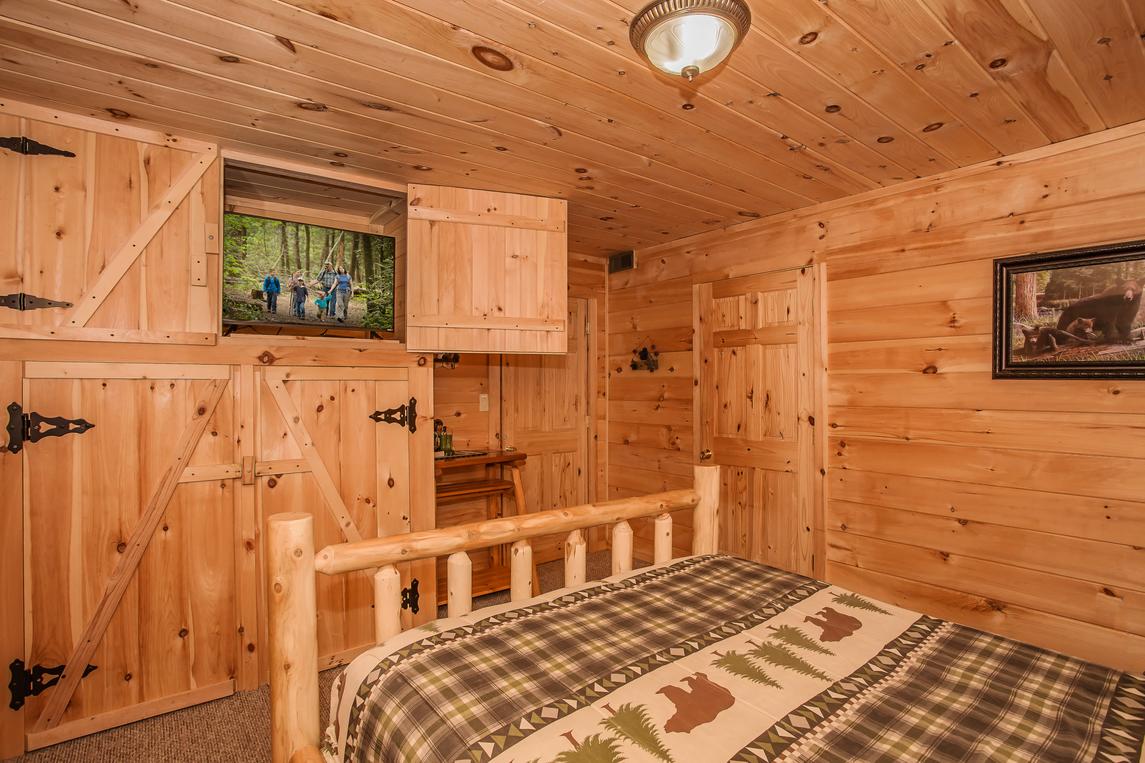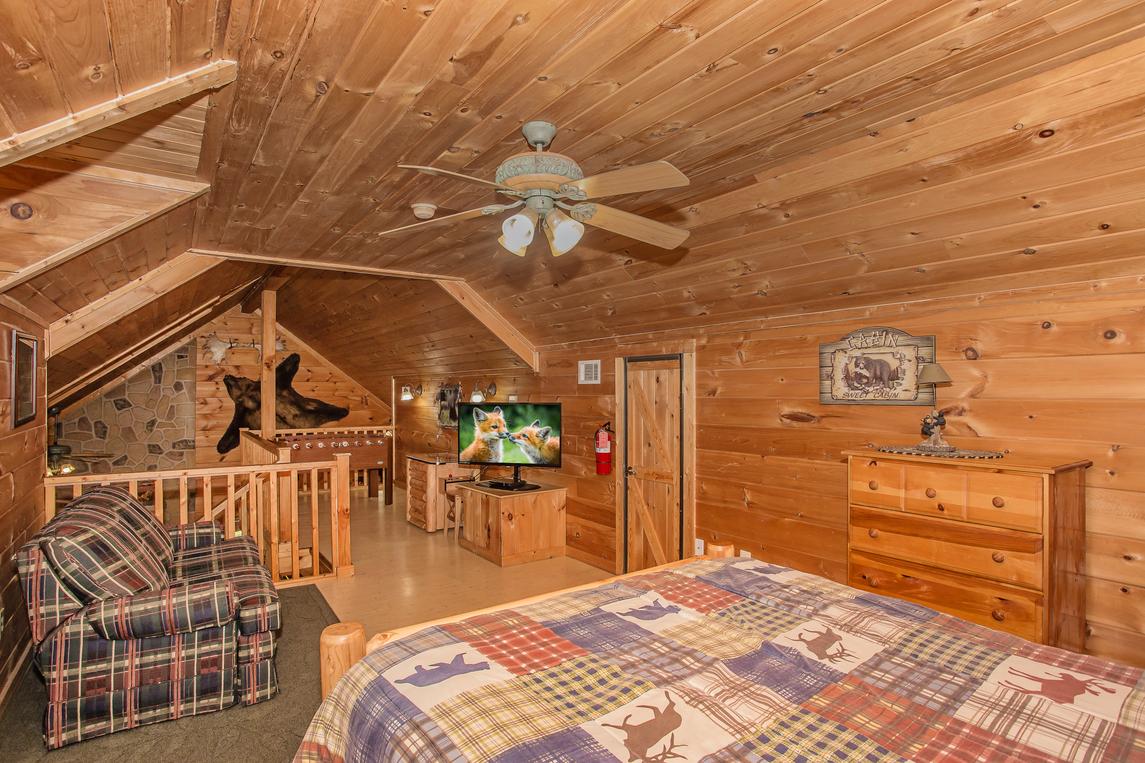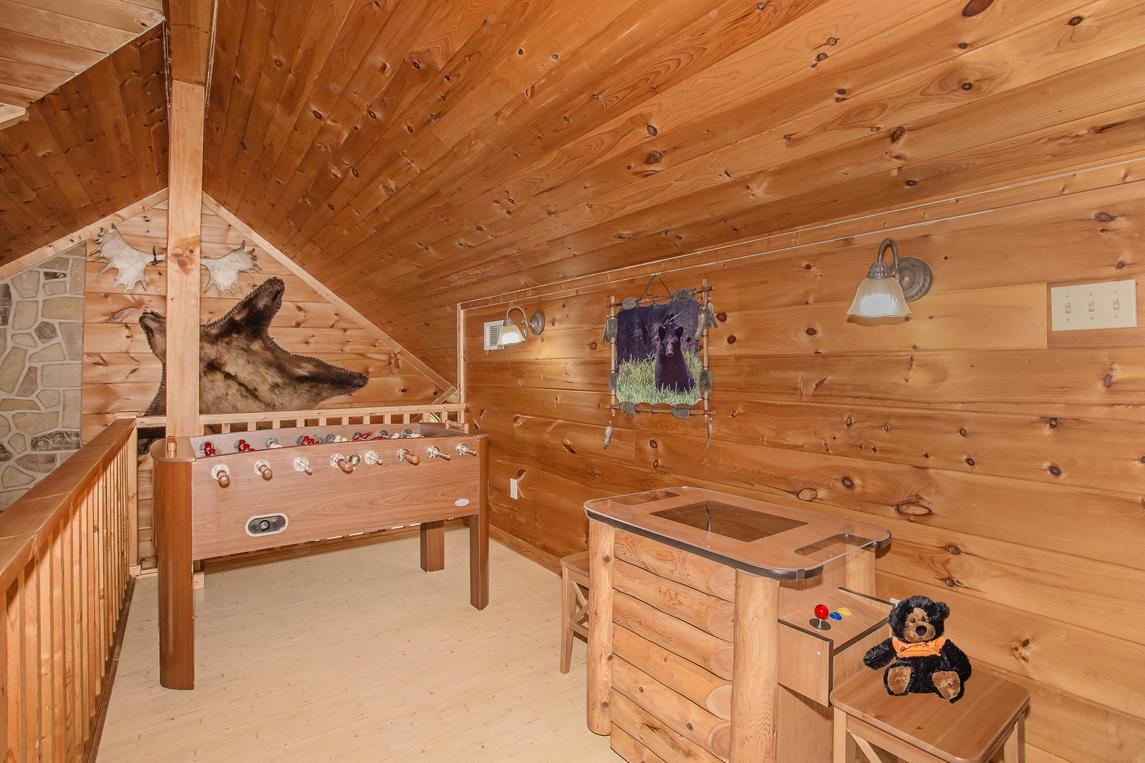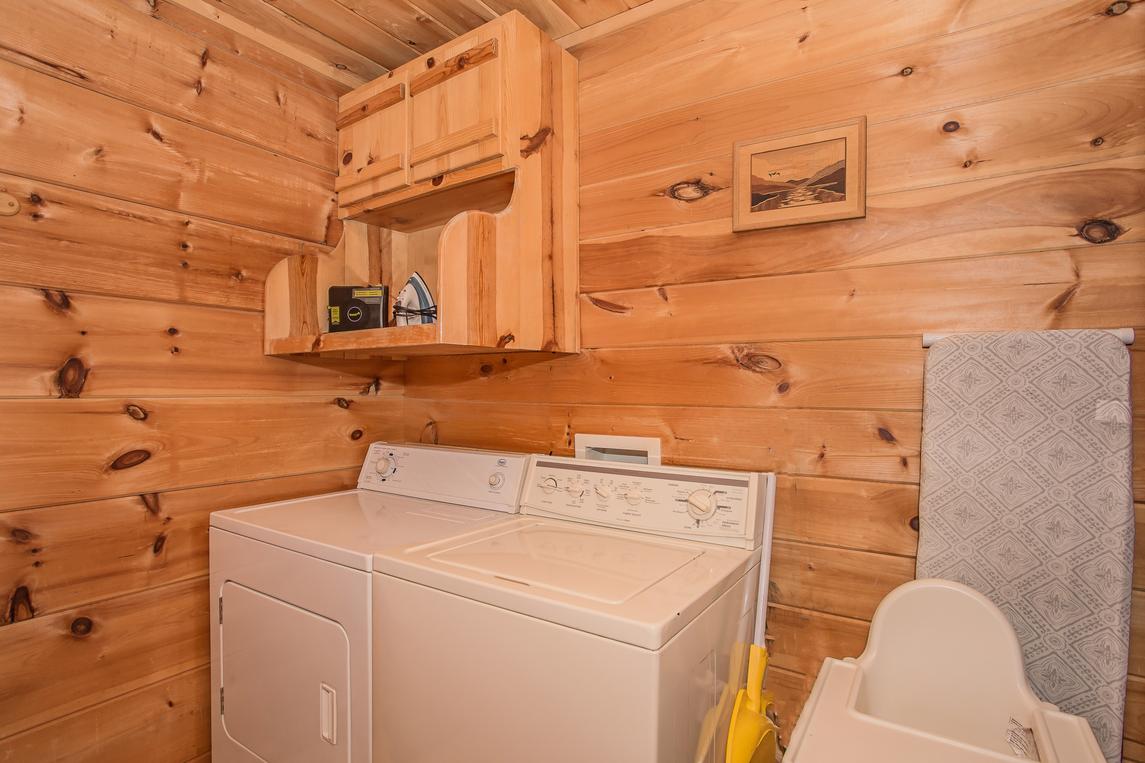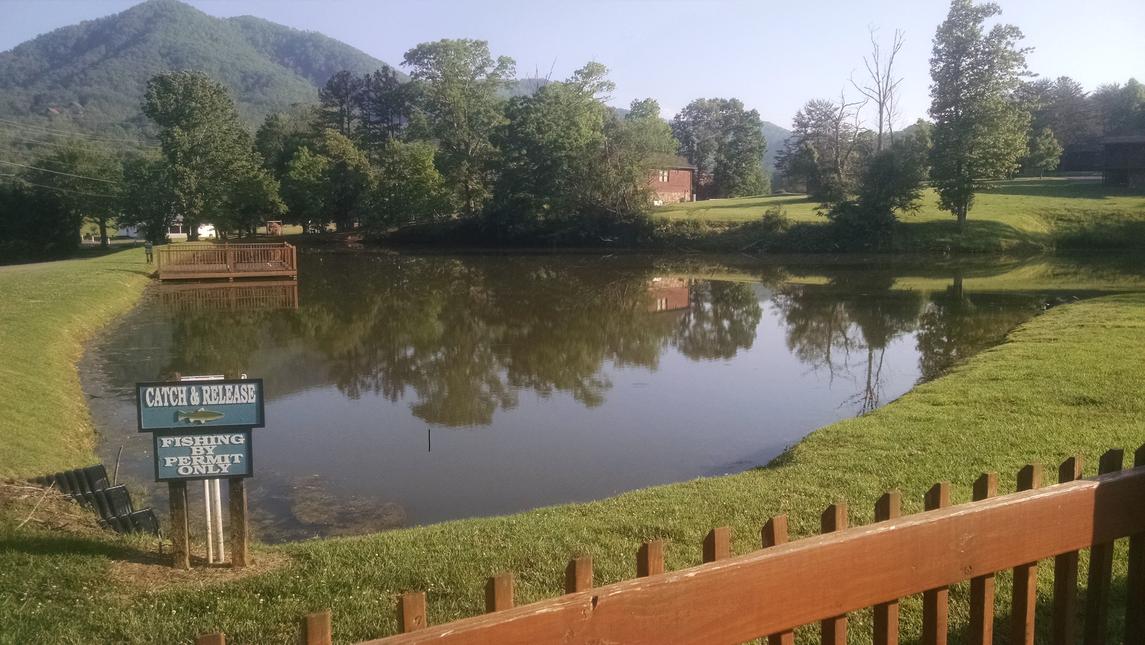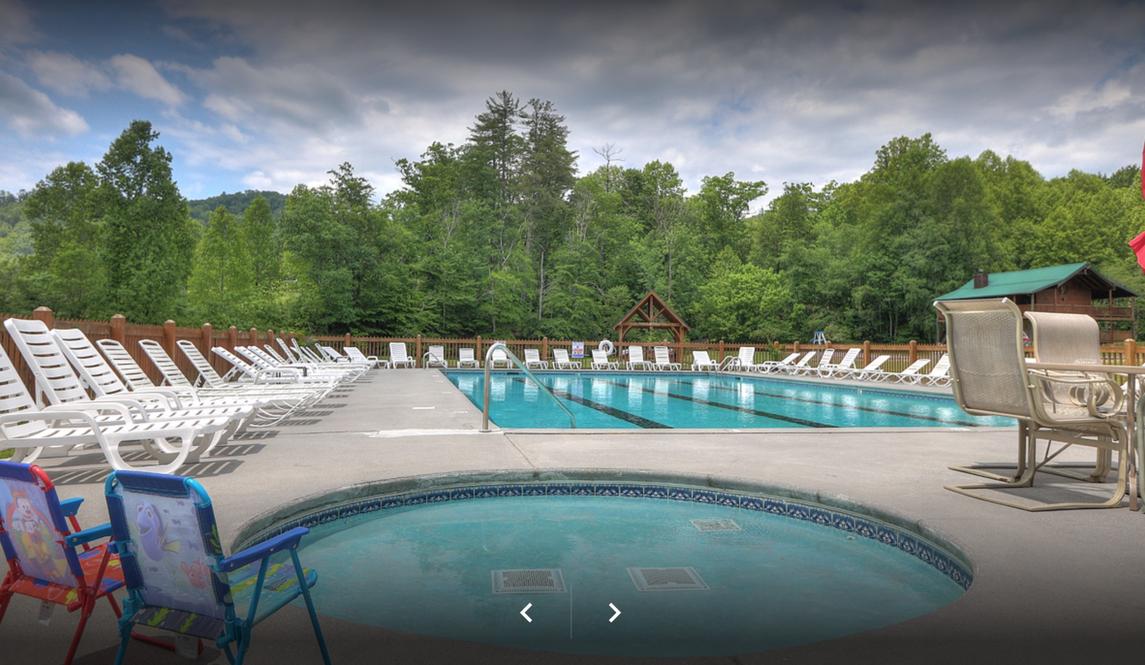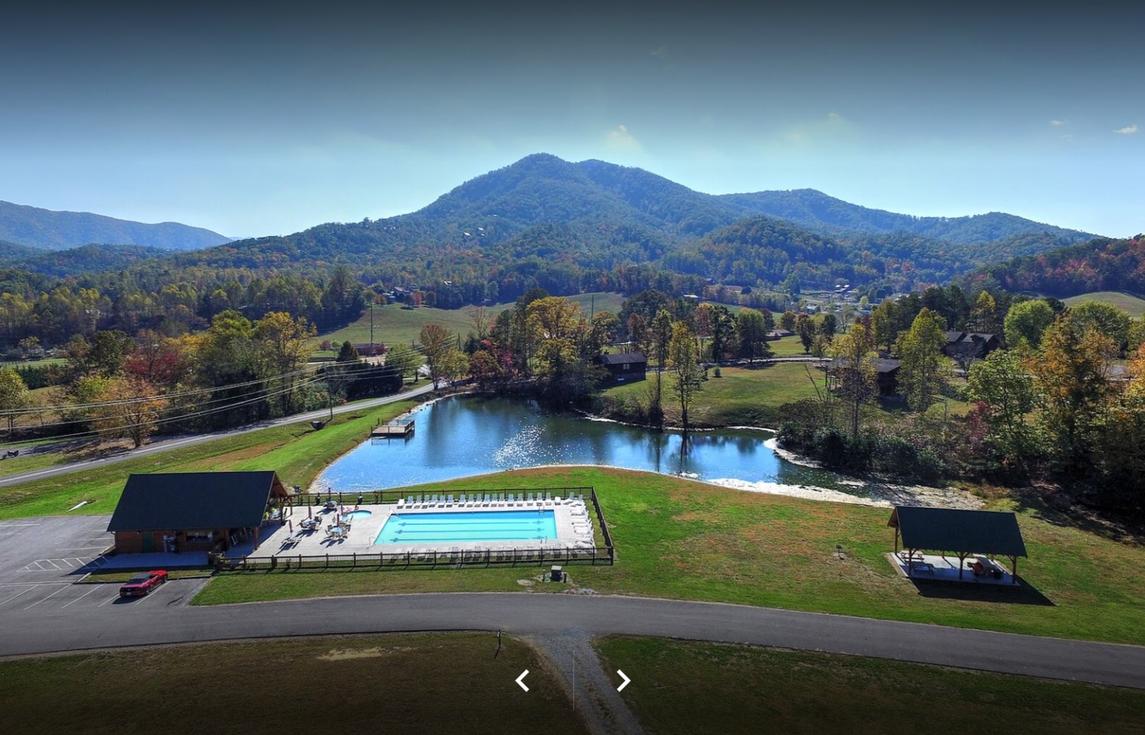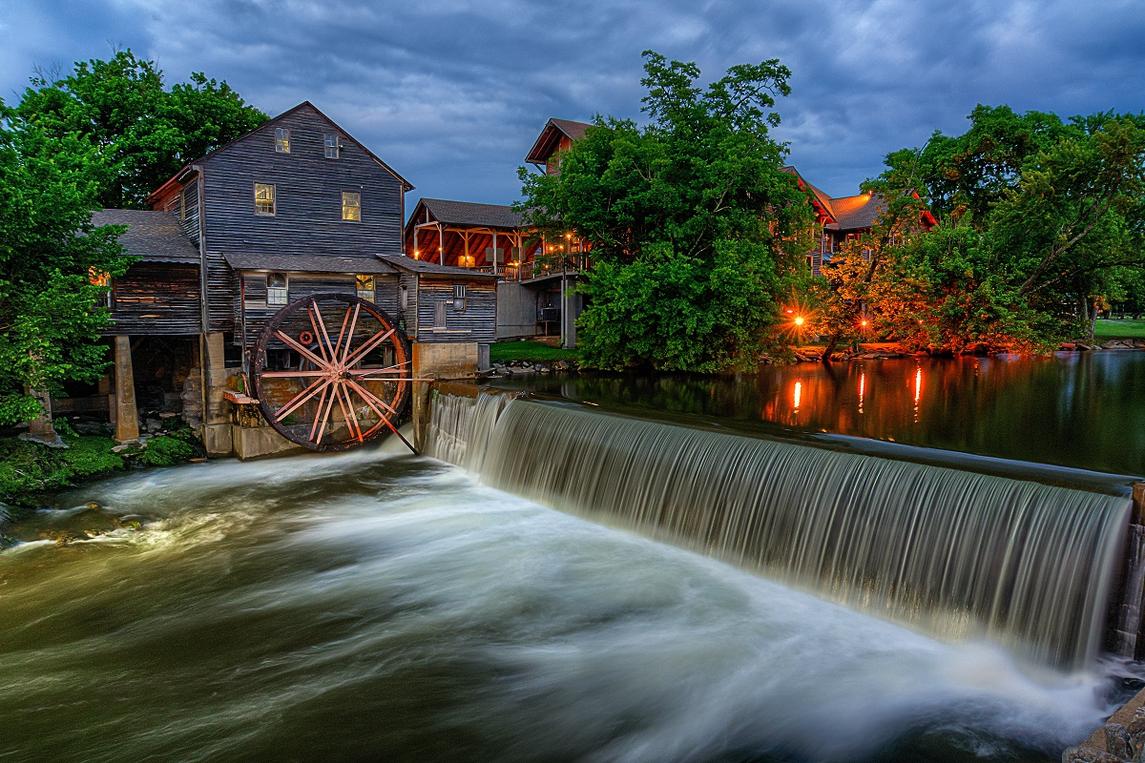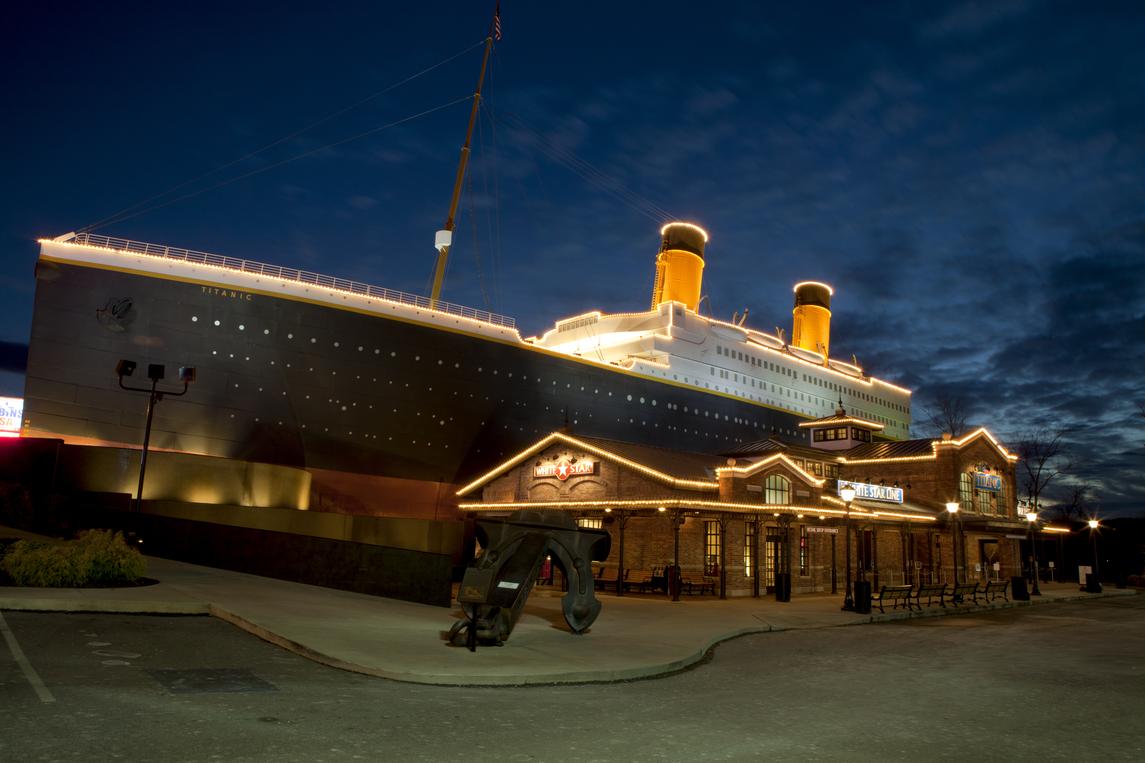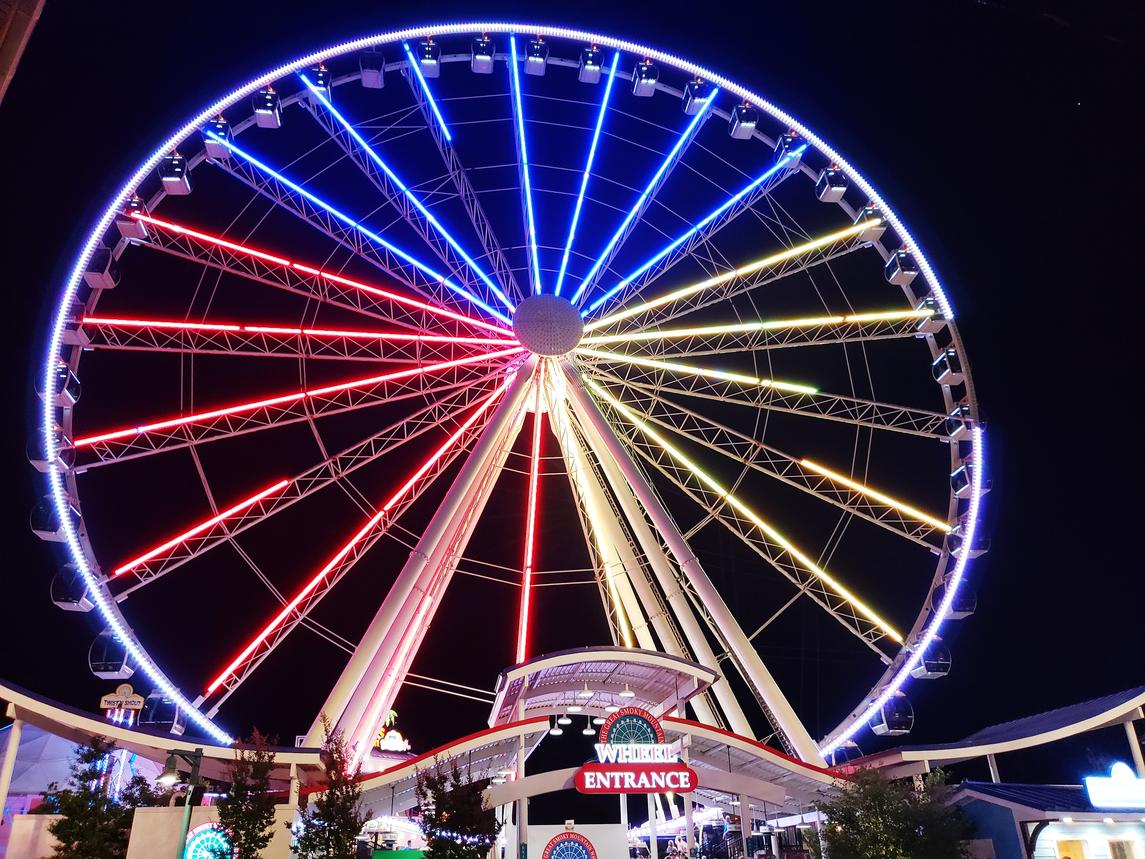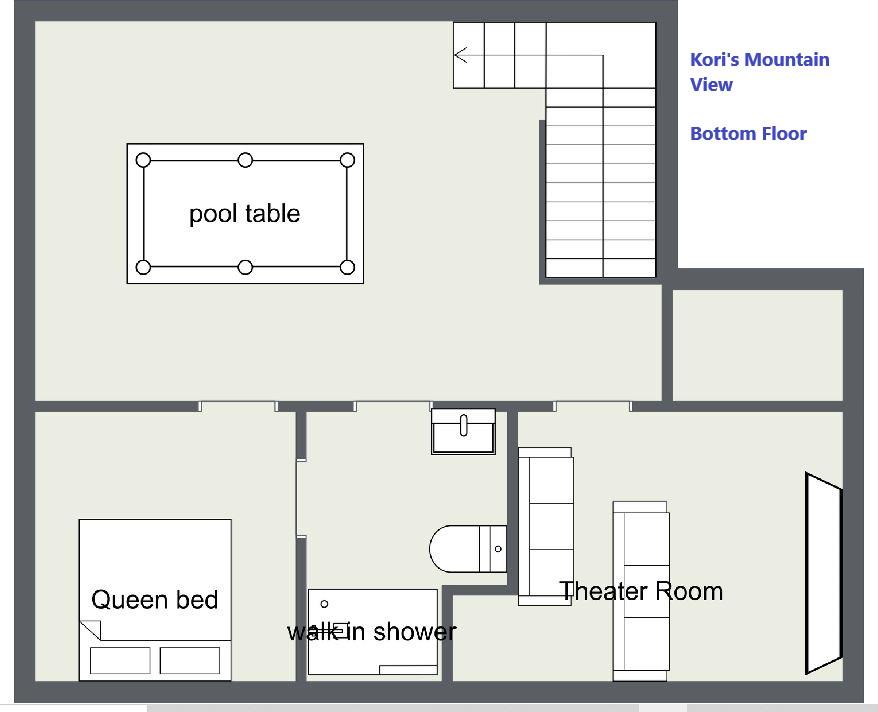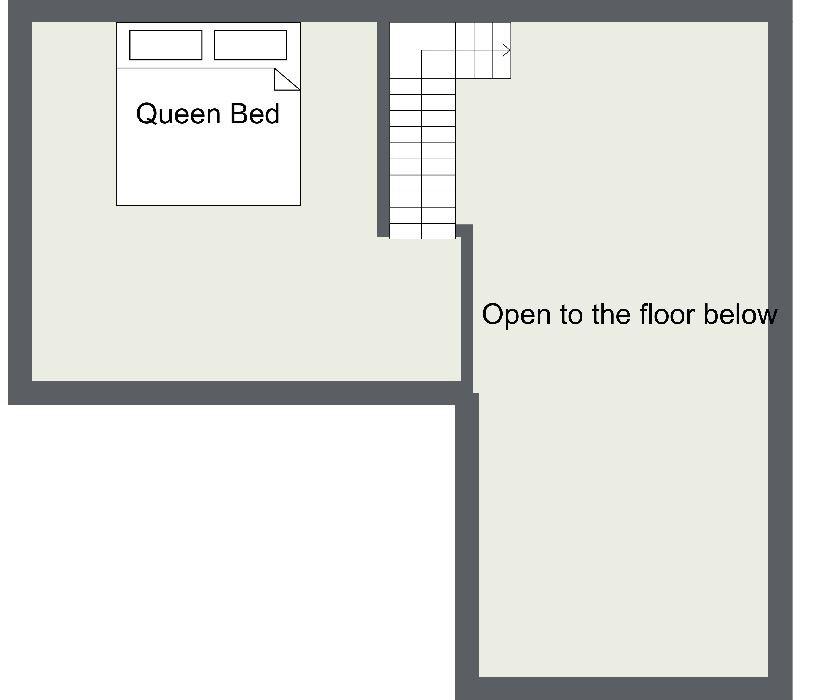 Description
Amenities
Reviews
---
This 4 Bedroom, 3 bath is breathtaking along with amazing views of the mountains. It is centrally located in the Wears Valley area, and 10 miles from Pigeon Forge and 3 miles from Townsend. When you stay in this cabin, an annual pass is included at the local pay fish pond and outdoor pool with snack bar from Memorial Day to Labor Day. It has with paved roads all the way. There is spacious parking for three vehicles and easy access deck entering through the kitchen.
The open floor plan is perfect for large family gatherings whether it be big family meals or getting ready to cheer on your favorite team in the playoffs on the flat screen TV. The fully equipped kitchen has dining for 12 shared between a large dining area and convenient breakfast bar to enjoy the wonderful aroma of a thoughtful planned meal. Also this layout keeps the ones doing the cooking able to partake in the conversation going on with the rest of the family, so they don't miss that final shot or funny moment everyone remembers.
After dinner choose from multiple outdoor activities. There is a bubbly hot tub waiting to soak your cares away, or maybe you want to save that for after the evening bonfire. You can enjoy roasting marshmallows around the fire-pit while the kids play in the back yard catching lightning bugs. This area is perfect for hosting corn-hole games or even just playing a game of tag and running off some energy before bedtime.
When ready to turn in, get ready to be spoiled no matter which area you go to. The main level offers two relaxing bedrooms. They are across from each other both with luxurious wood furnishings and TV so you don't have to miss your favorite shows. One of the bedrooms has a queen bed perfect for the couple who likes to turn in a little early and enjoy quiet time. The Master on this level offers a king bed, TV, and big walk in shower that will wash all your cares away.
The night owls in the group will enjoy having so many options of what they can do before having to turn in on the other two levels. The upper level is an open loft with foosball table and arcade game. There is also a private reading nook tucked away to enjoy the view outside while finishing your favorite book or shopping on your tablet.
On the lower level, take your pick of a pool tournament in the billiard room or a late night movie in the home theater. It also offers multiple game systems for those who want to have WII challenges. Prefer Playstation or maybe even XBOX, not a problem both are also offered.
There is another queen bedroom on this level with the same comfy log furnishings offered in all the other rooms. What makes this room the golden choice is the extravagant walk in rain shower. Honestly when you see this it will speak for itself.
All in all you can not pick a better place to have truly memorable family vacations that will have your friends and family sharing laughs for years to come.
Video: https://youtu.be/ah2fnNlNXrE
Lisa Modlinger
The cabin and view were gorgeous, peaceful other cabins were nearby but not bothersome..easy to book ,great comunication, easy to find.close enough to activities but far away enough for seclusion
Rhonda Perry
Great views. Our family enjoyed all of the games and theatre room. Was a great place to relax, very quite and everyone had enough space to enjoy their own private time.
steven skenandore
This place is remarkable! We were as high as you can get at the peak of the hill, overlooking clearmountain views! Even if you want to get away from cooking dinner on your getaway. I found myself grilling dinner every night and cooing breakfast on the grill in the morning. Why would I want to sit in a restaurant when you can eat to views like this! The fire pit sits just below the grill and the sun sets in view of both. The family played bags in front of the fire, while the grill was going to a sunset. When you're done eating you can go inside, play pool video games or Foosball. It pays for itself! It was hard to leave and sight see.. However after getting away it was nice to explore and run into a Bear feeding in the green grass, not too far away at Cades Cove. What a prefect location to be close enough to site seeing, Gatlinburg or Pigeon Forge.
Robert G Shelton
Always a pleasure dealing with bear camp cabins
Julie Kinsey
Beautiful cabin with many amenities!
Sandra L Knepper
Cabin had a wonderful view. Very clean and spacious for our family of seven. Had a good amount of dishes and pans . We were able to make at least one meal a day and sit outside and enjoy the view. Seen a bear come walking thru our yard which was very exciting. We have been going to TN yearly for 7 years and have not seen one up close. Loved our cabin and would stay against!!
Susan Kane
We had a very good experience this week at Kori's Mountain View. The layout of the cabin was perfect for our group giving everyone a place to go if they needed some time apart from each other. Beautiful views and a very peaceful and relaxing week.
Sherman Manly
Kori's Cabin was a first class experience for us. Thanks you all and have a Merry Christmas!
Sean Meartz
Very clean and update appliances while at the same time keeping a rustic mountain cabin feel. The wifi was a little slow, but it almost came as an advantage because it made everyone staying here put their phones down and enjoy the very important quality time with family and friends. To round this cabin up, it was set with a perfect view and a comfortable.
Holly Maples
Beautiful Mountain View's. The entire family loved it
LaTonya Michelle White
I always rent with bear camp rentals and I'm always satisfied. Will be back soon.
Diane C.
With the exception of the theater room the property was amazing! Very clean and well maintained. The theater room was very hot and musty. Maybe a dehumidifier is would be helpful. But we went to enjoy the outdoors so it certainly did not ruin our time!
Jose T.
Nice place For relax Thanks
Kylie
exactly what we needed. thank you
Chuiyuan
Wonderful location and excellent scene. The cabin is also wonderful and beautifully decorated. We all loved it tremendously.
Barrett
We had a wonderful time this past week and our family loved our time away at this cabin! The view was beautiful and the cabin accommodated all of our needs. It was close to Pigeon Forge and Gatlinburg. Would definitely recommend this cabin to friends and family!