A Higher Calling
Select check-in and check-out dates
Please select the nights you would like to reserve using the availability calendars.
Bedrooms: 4 Bathrooms: 3 Sleeps: 14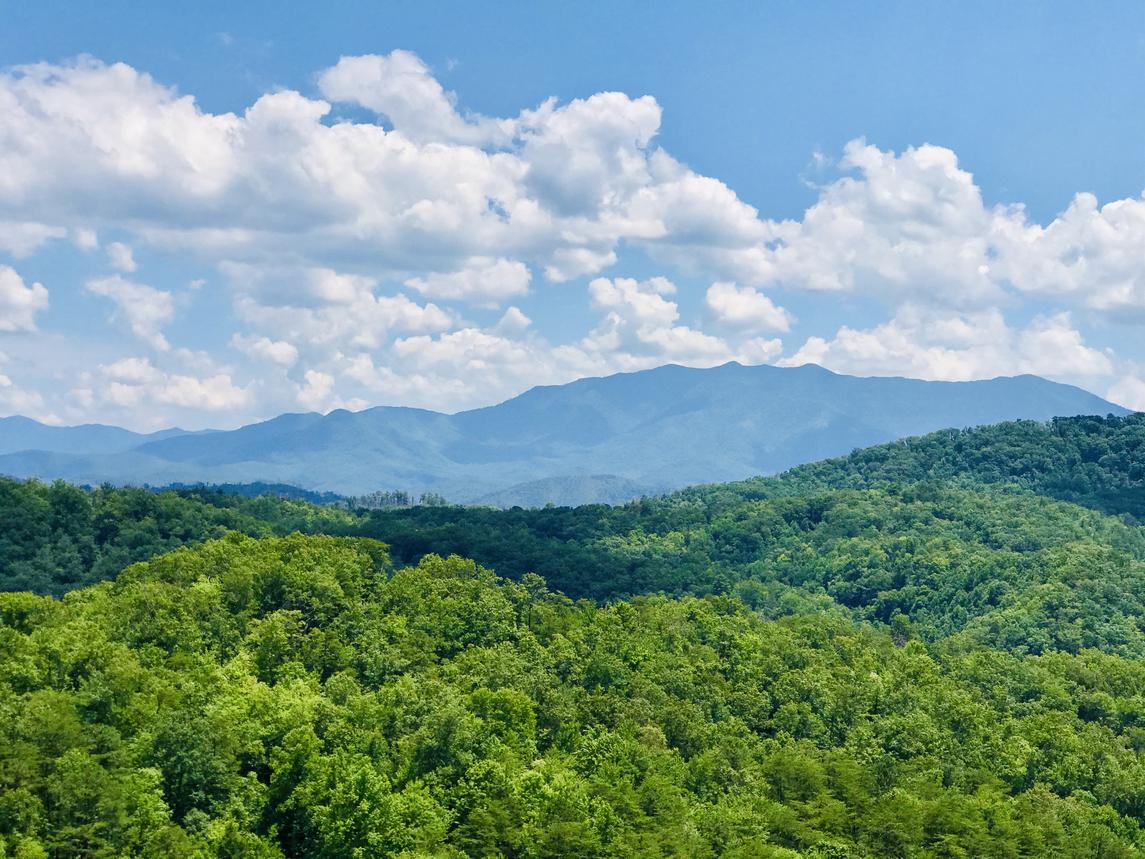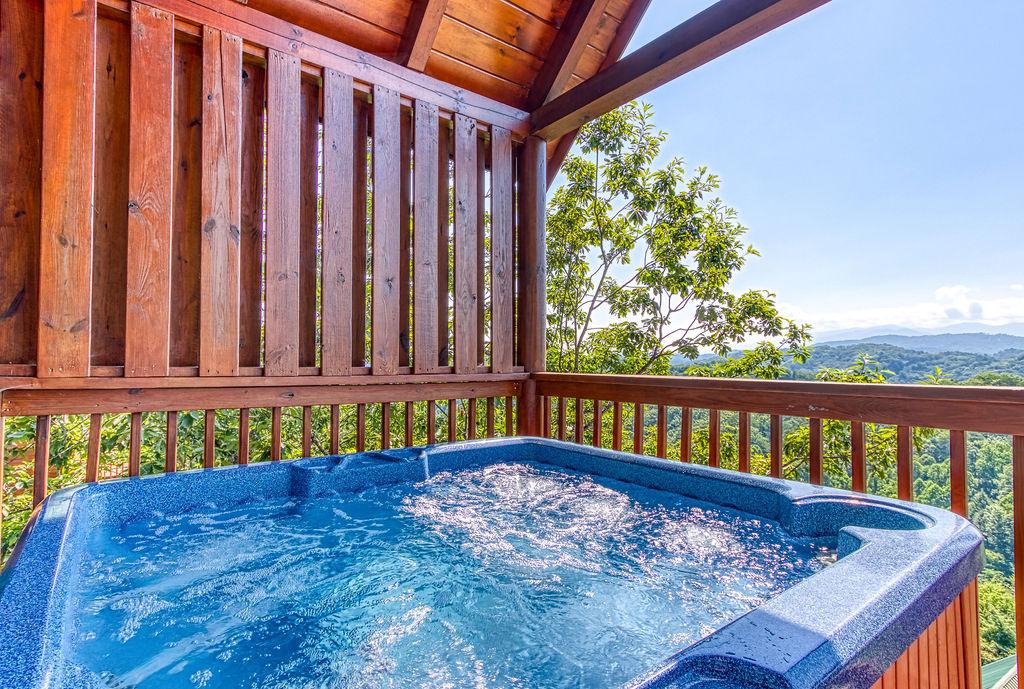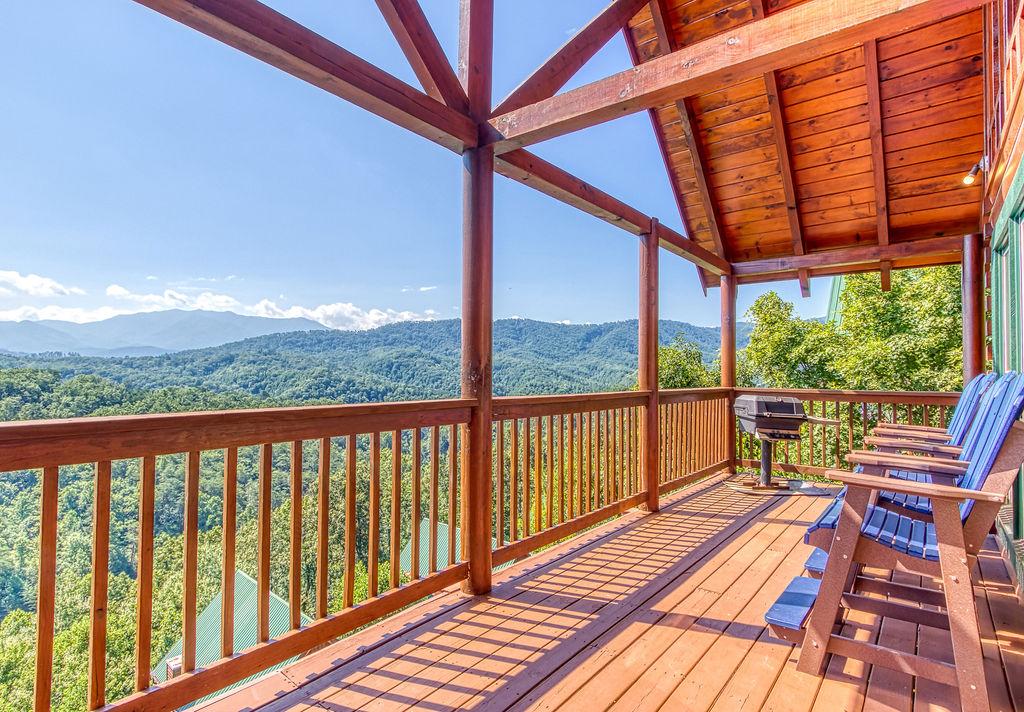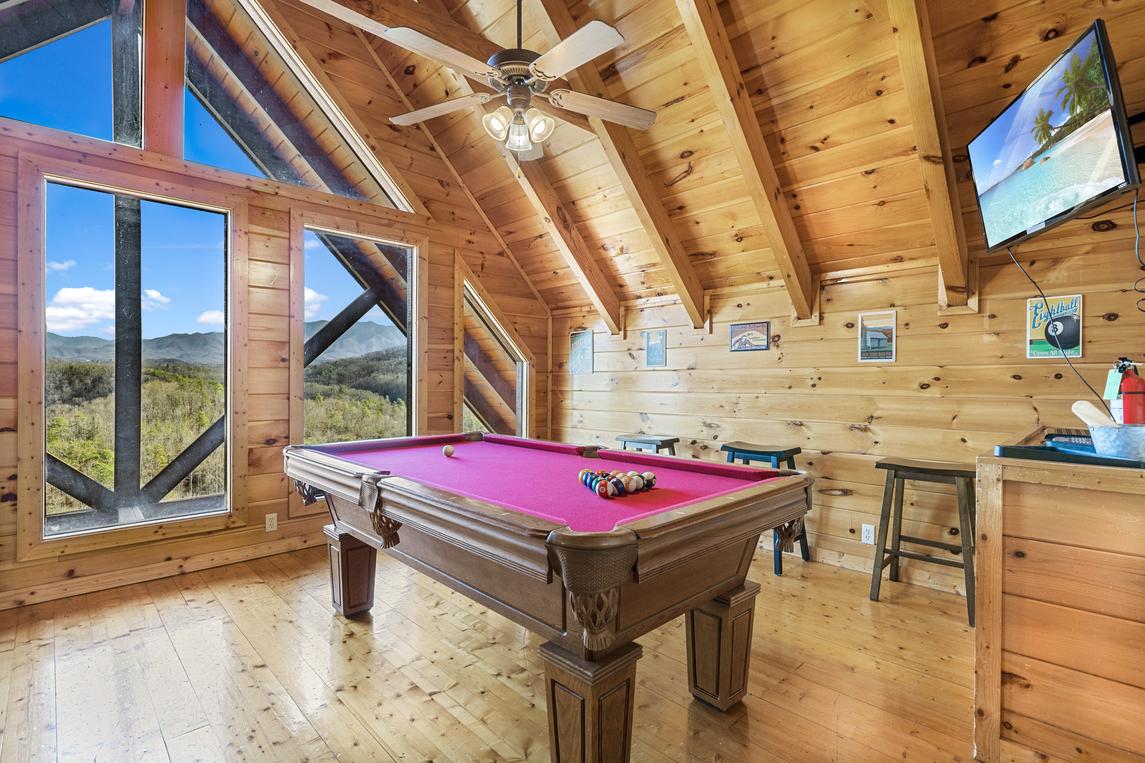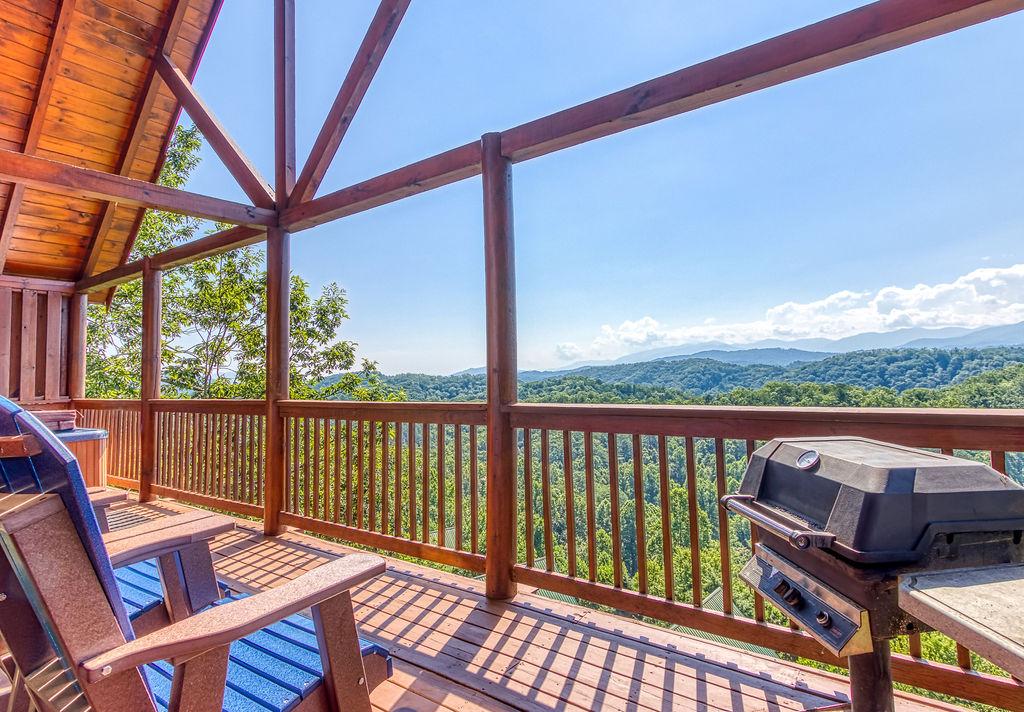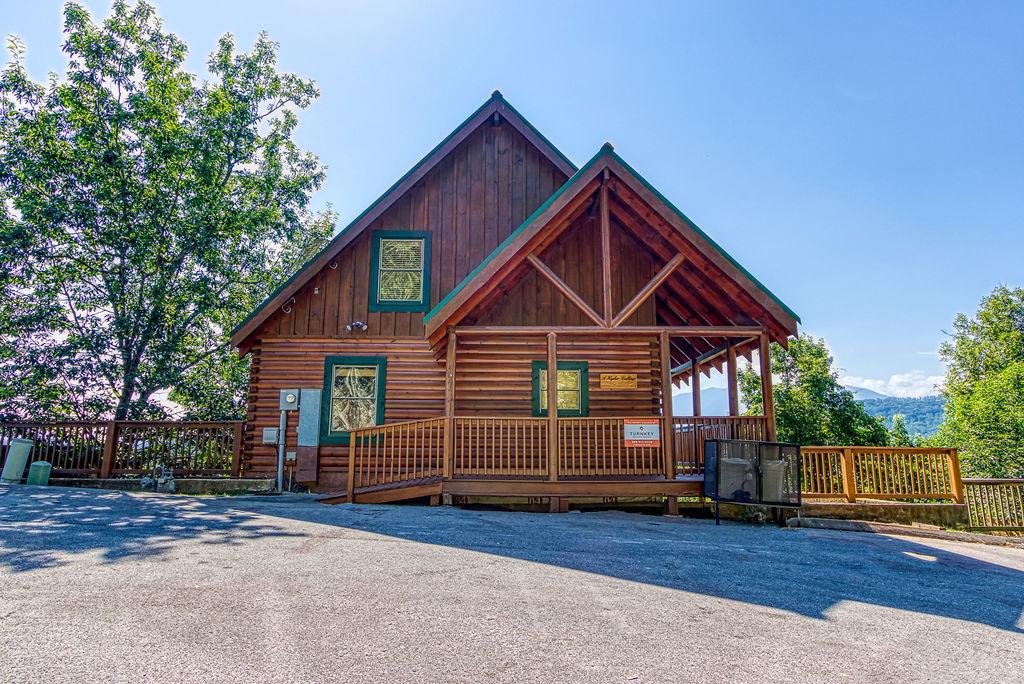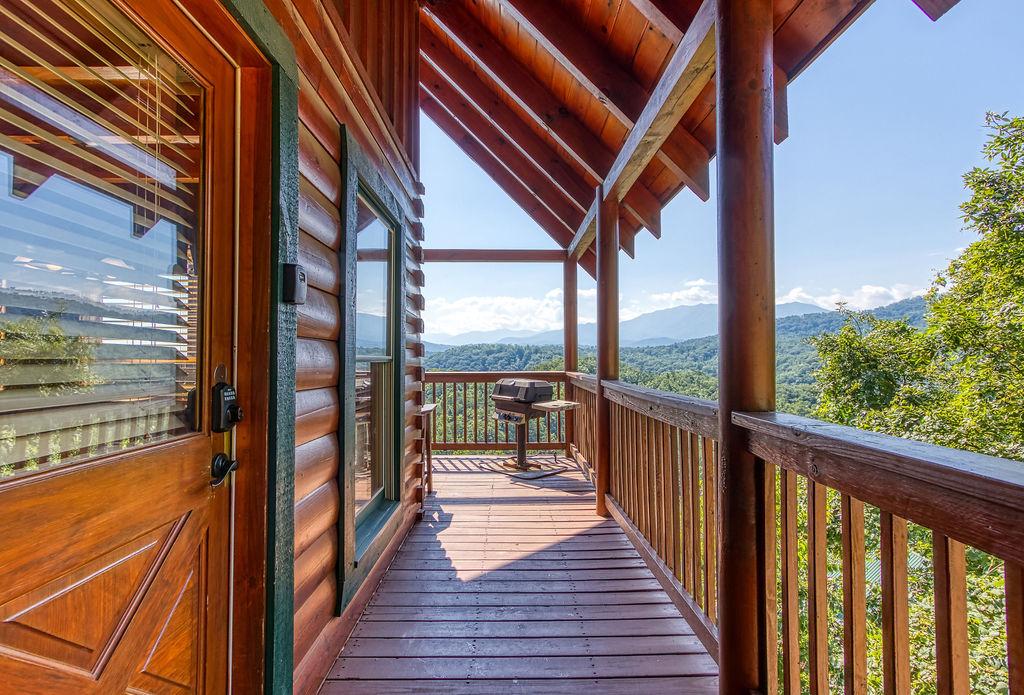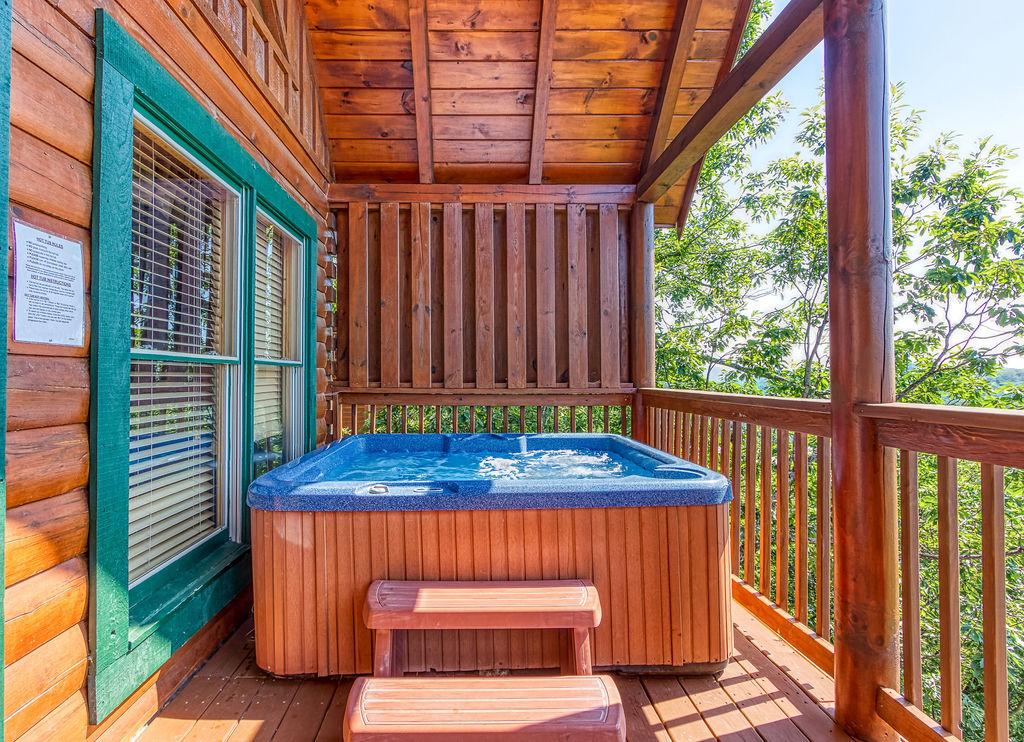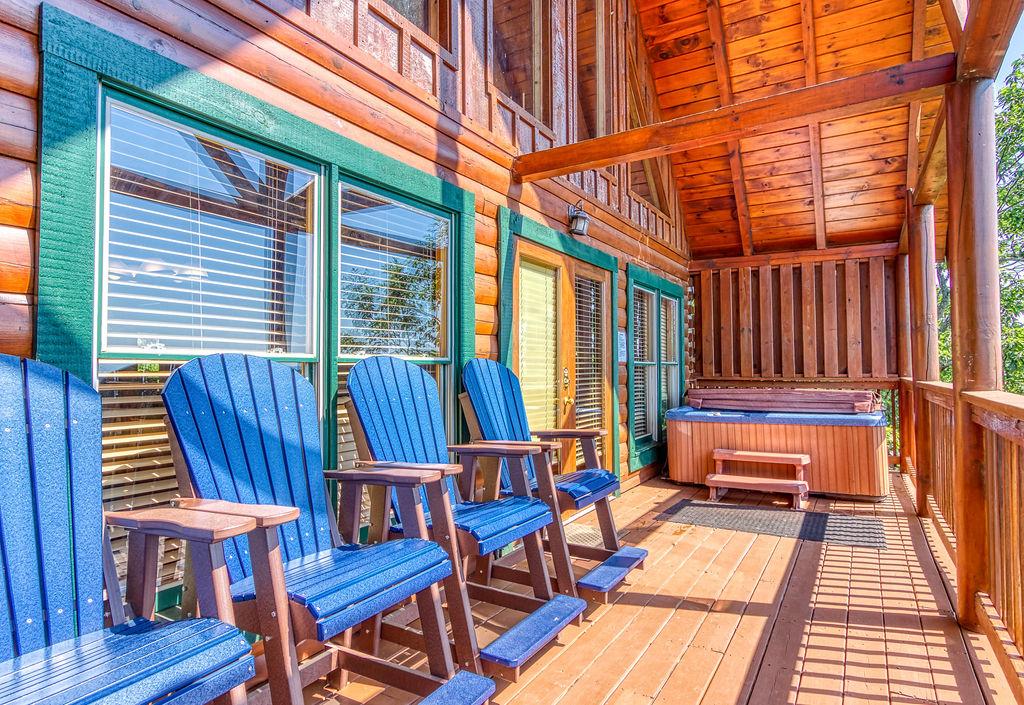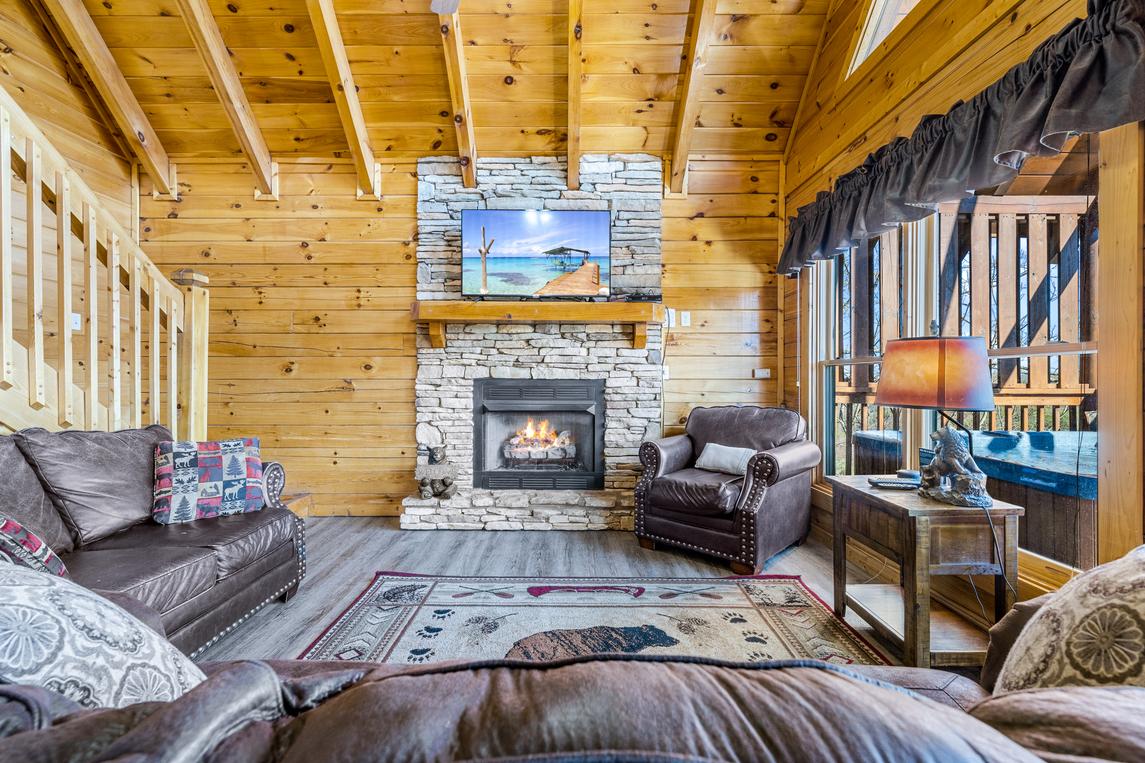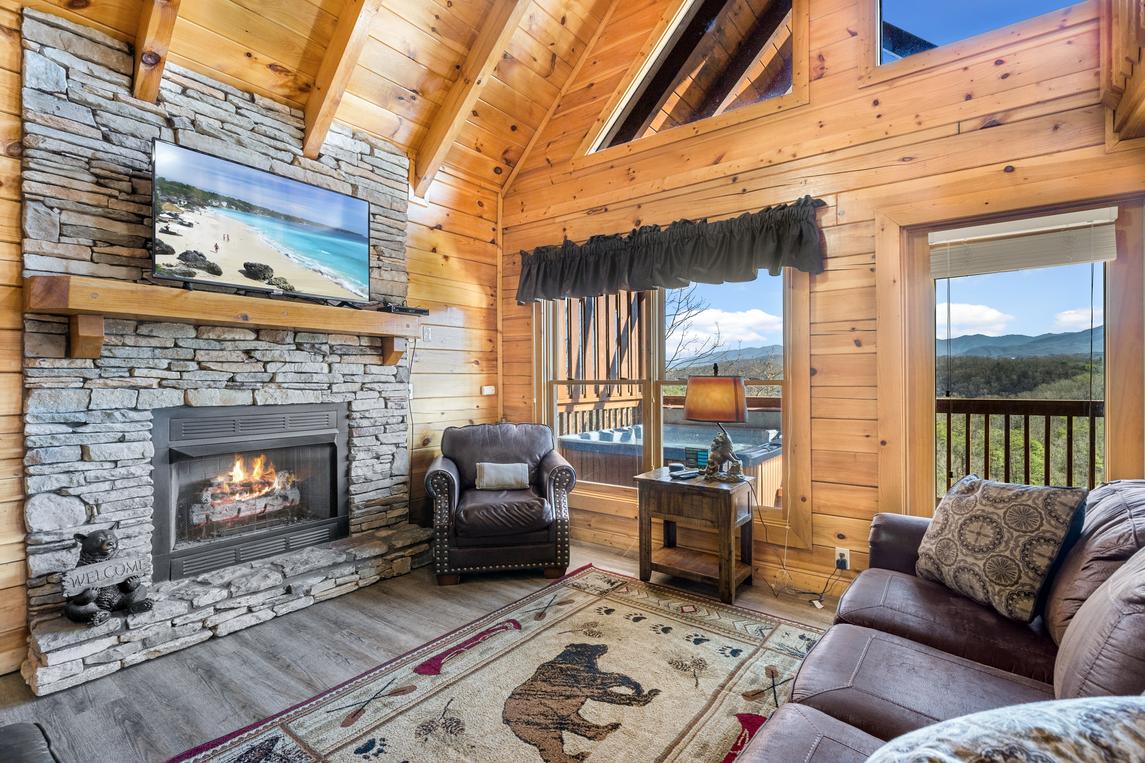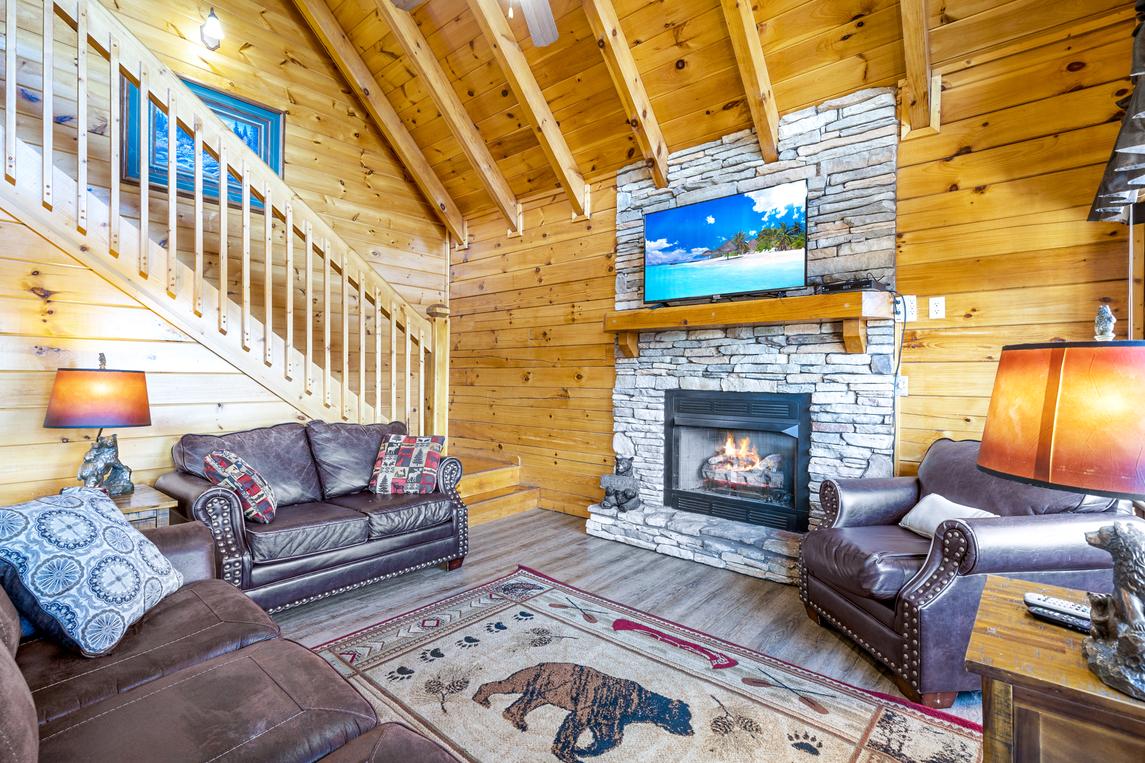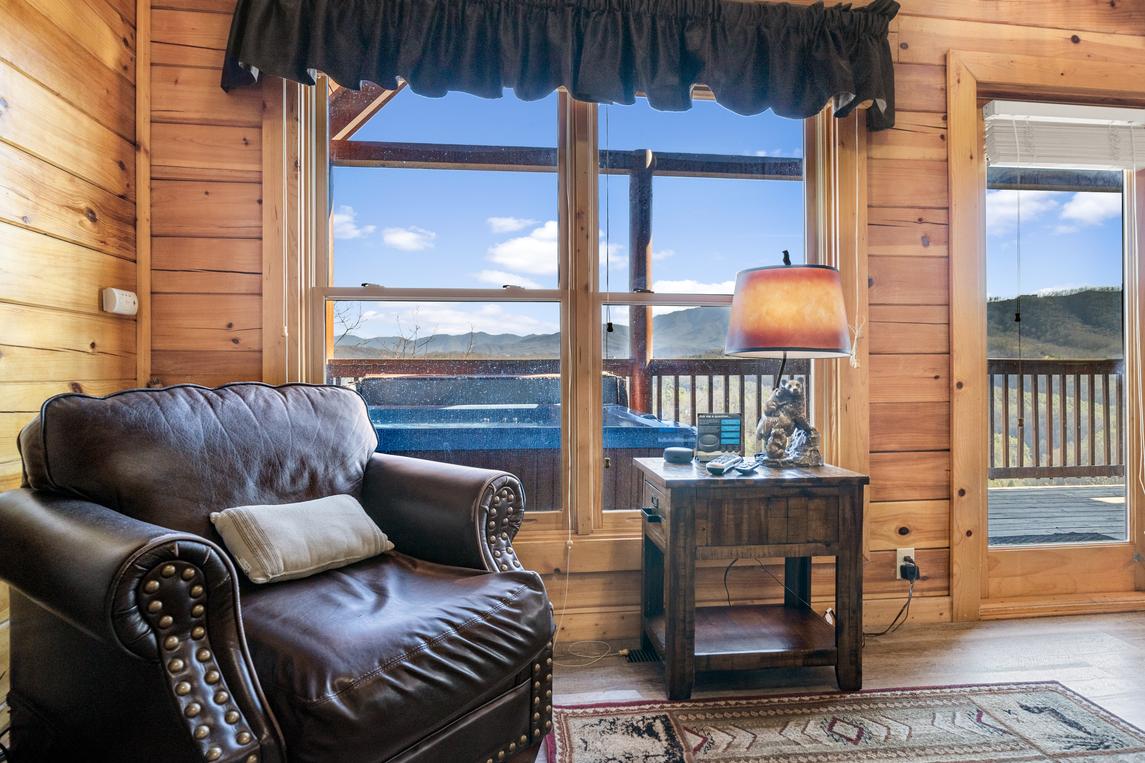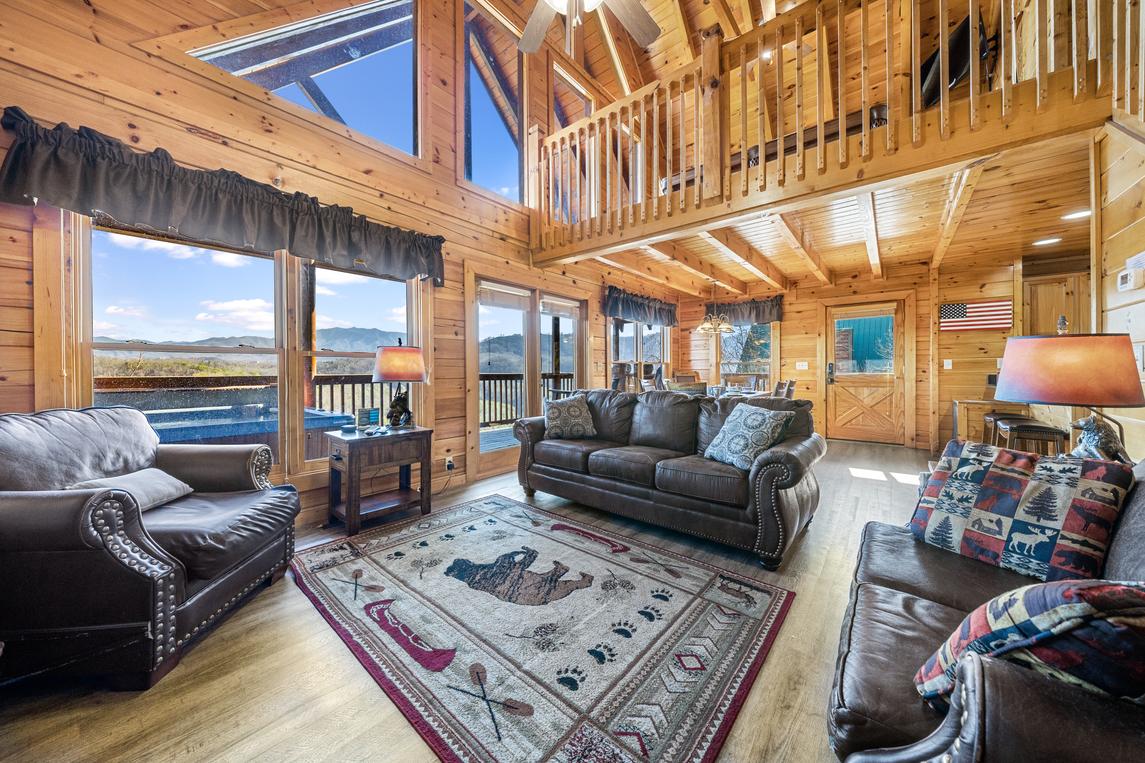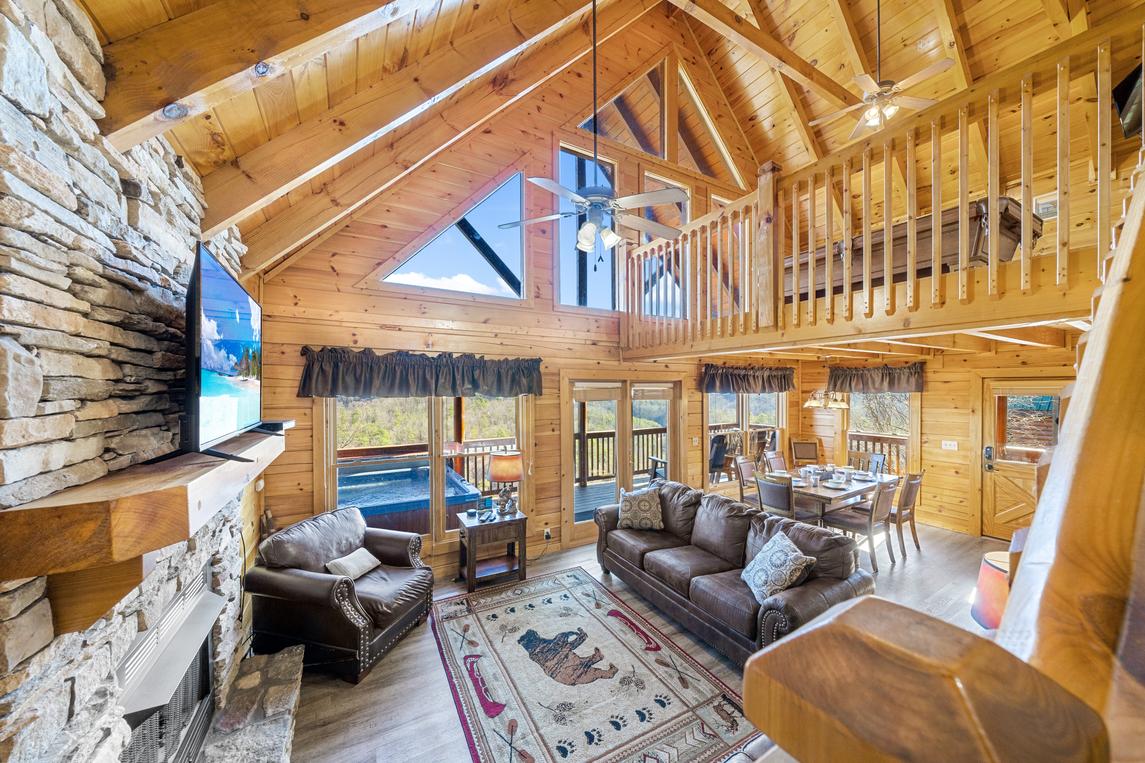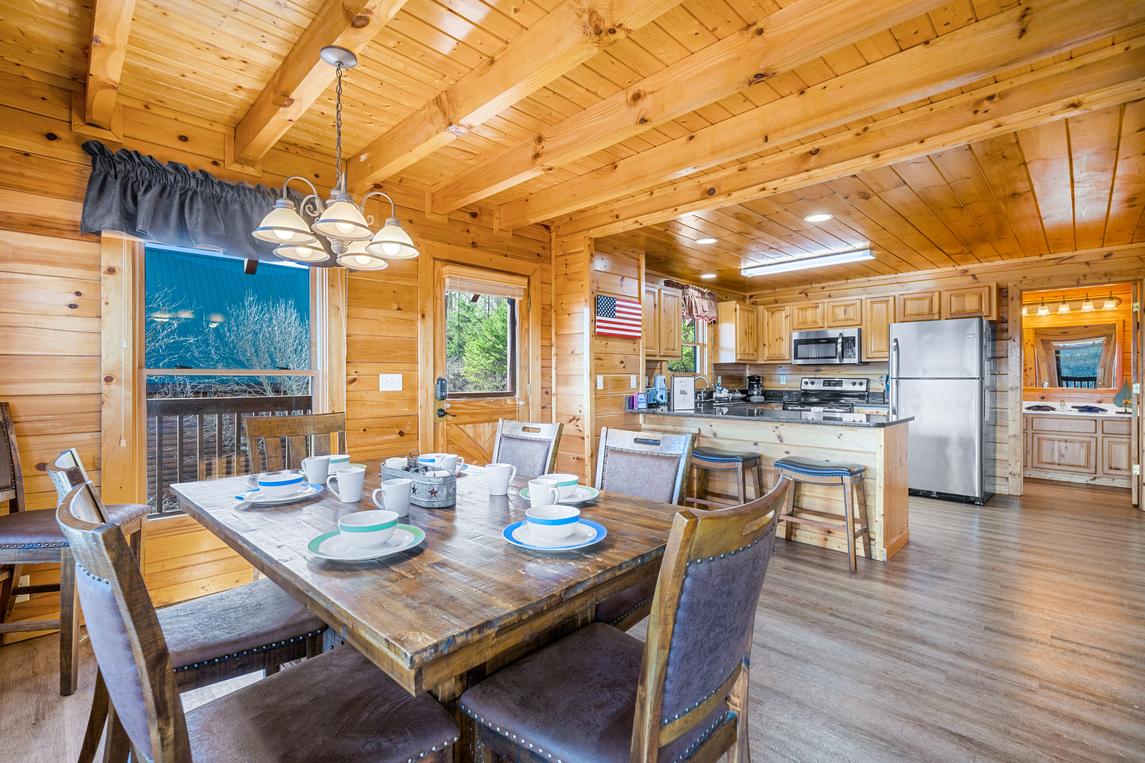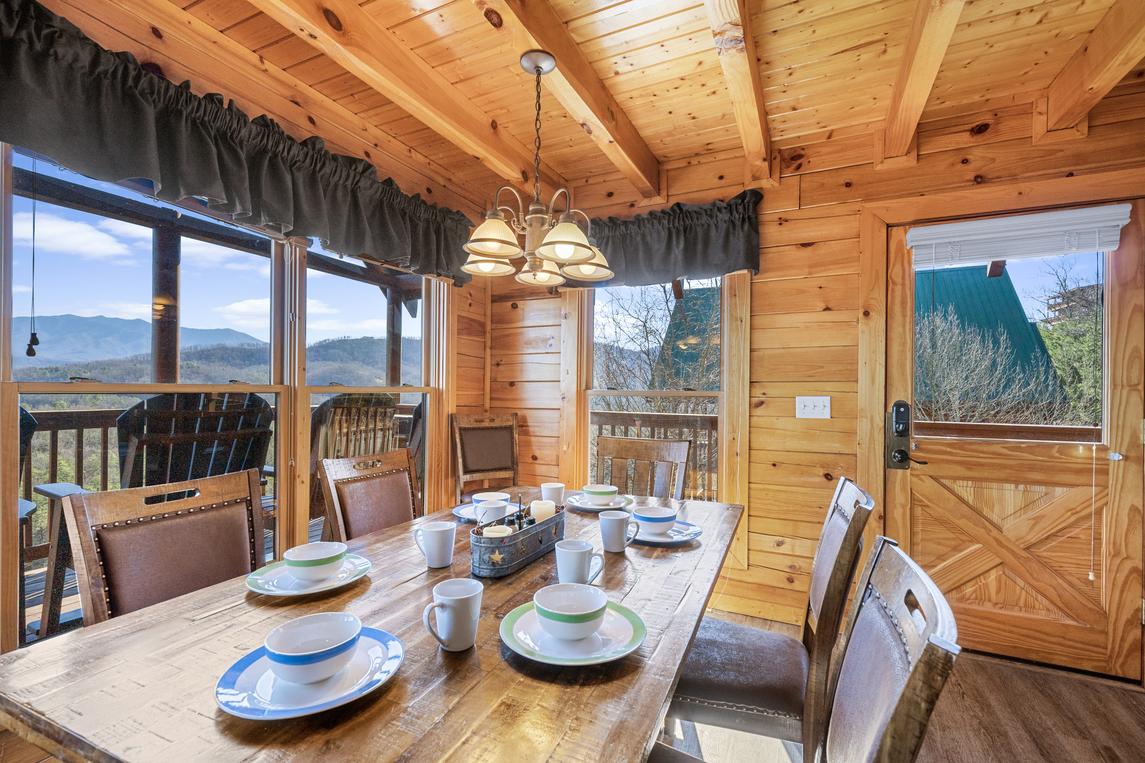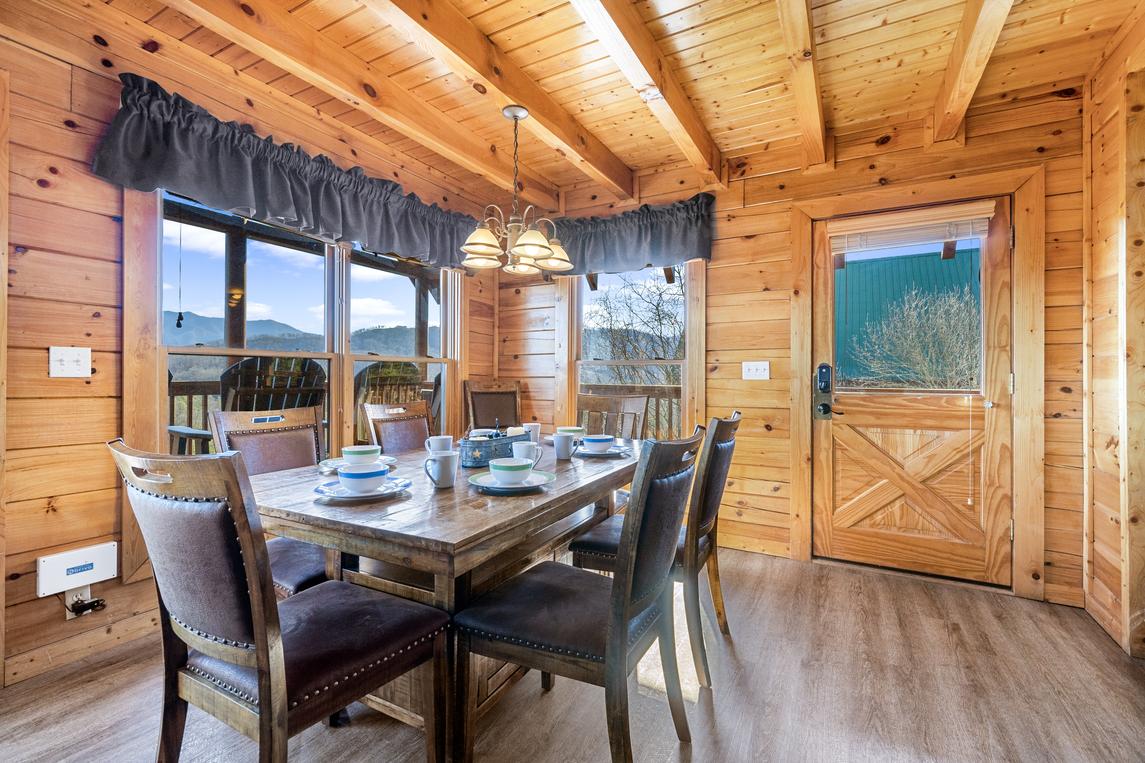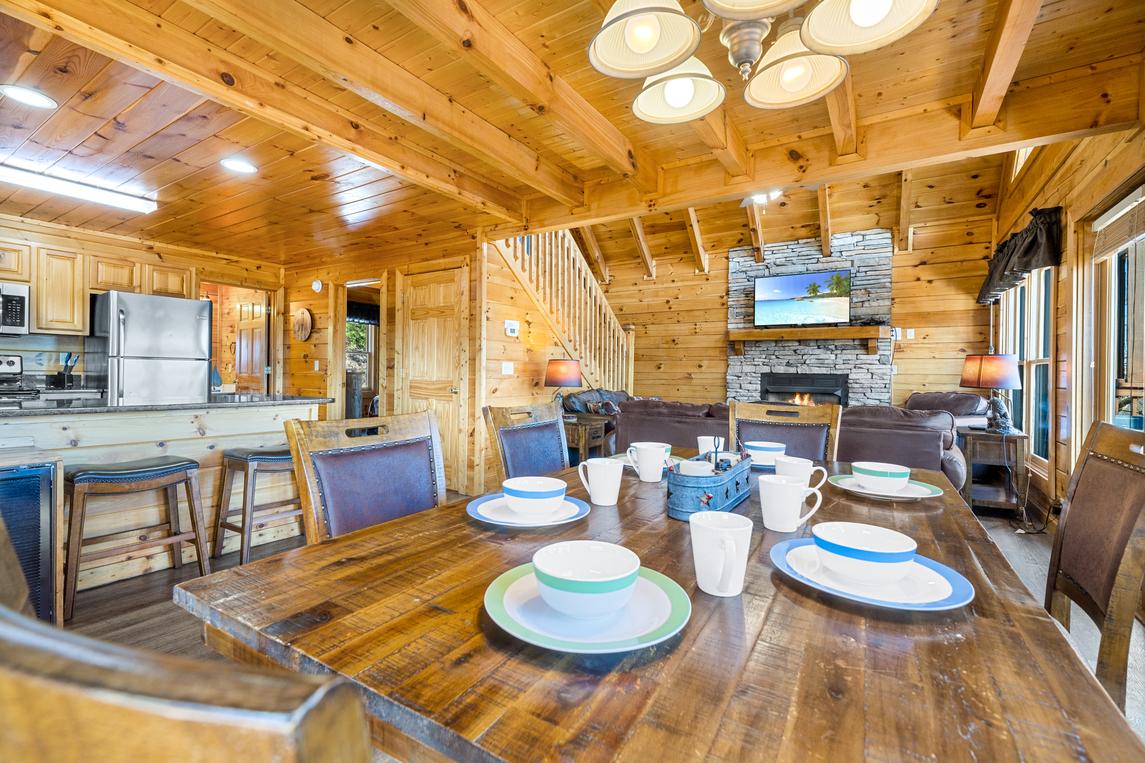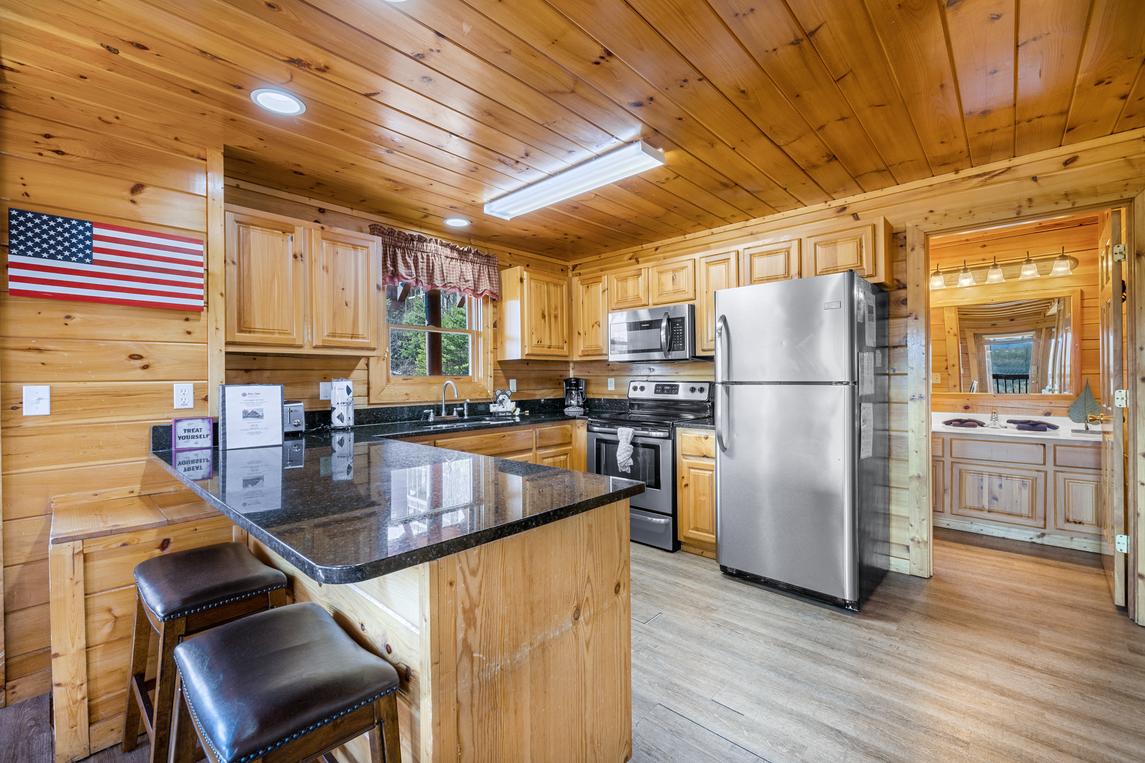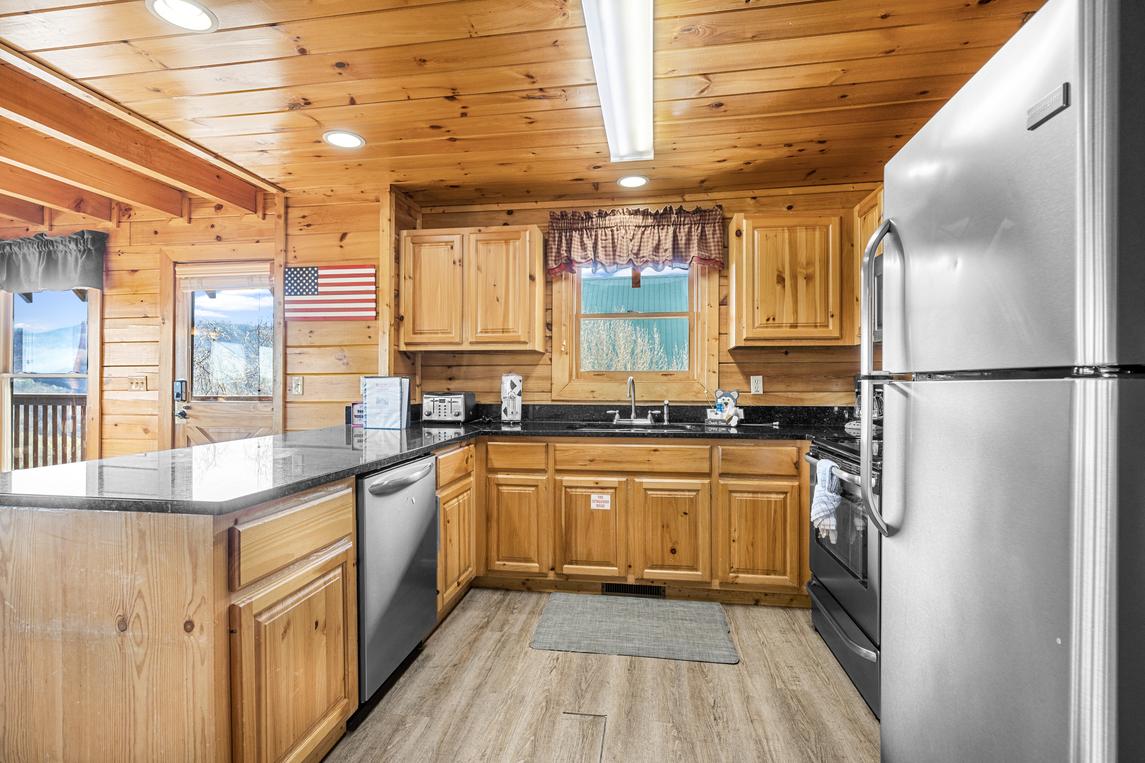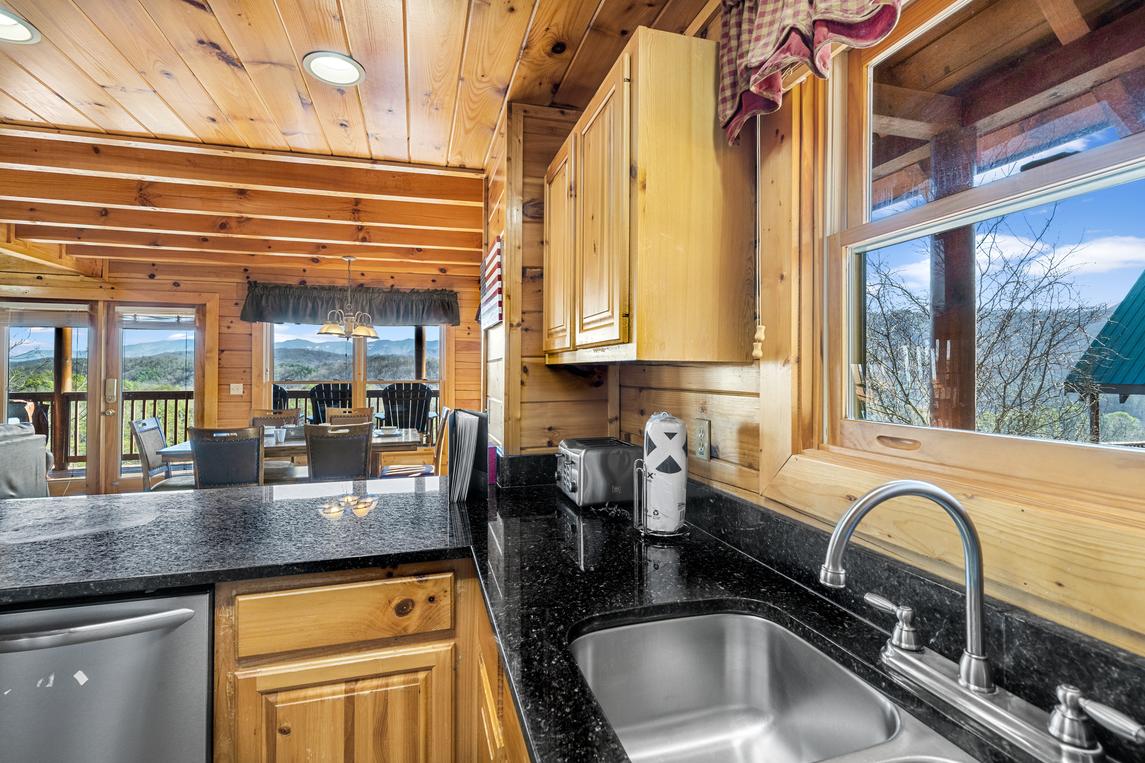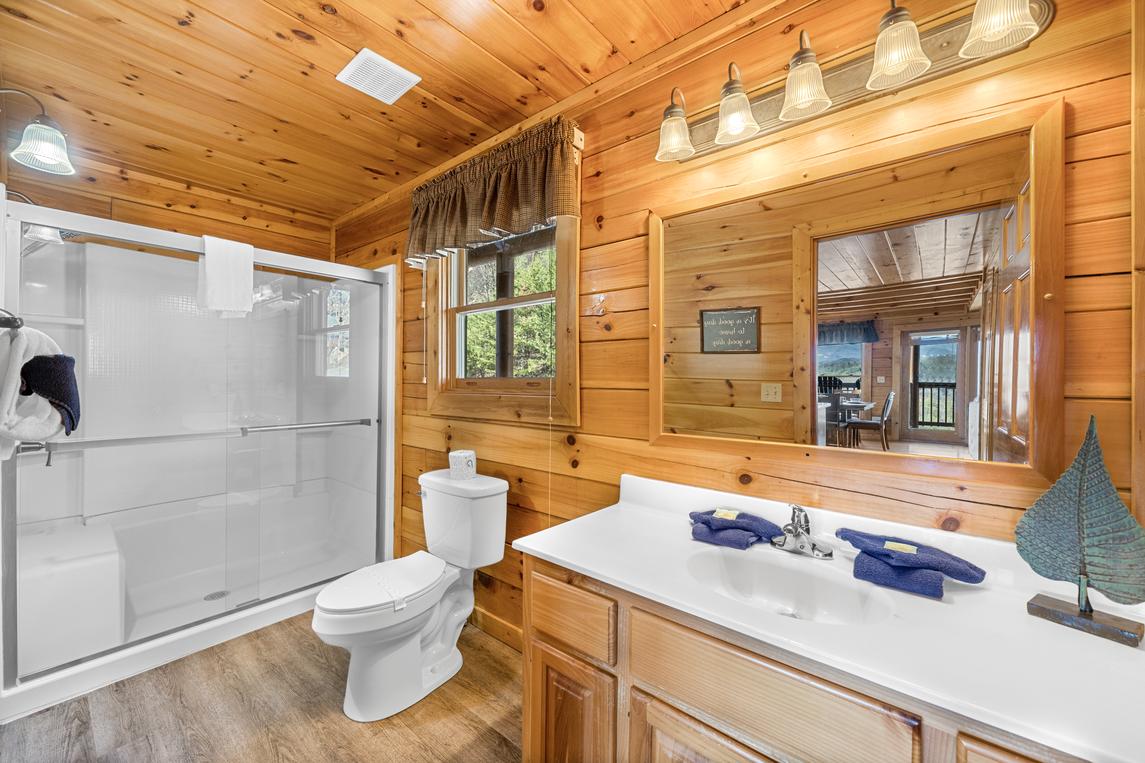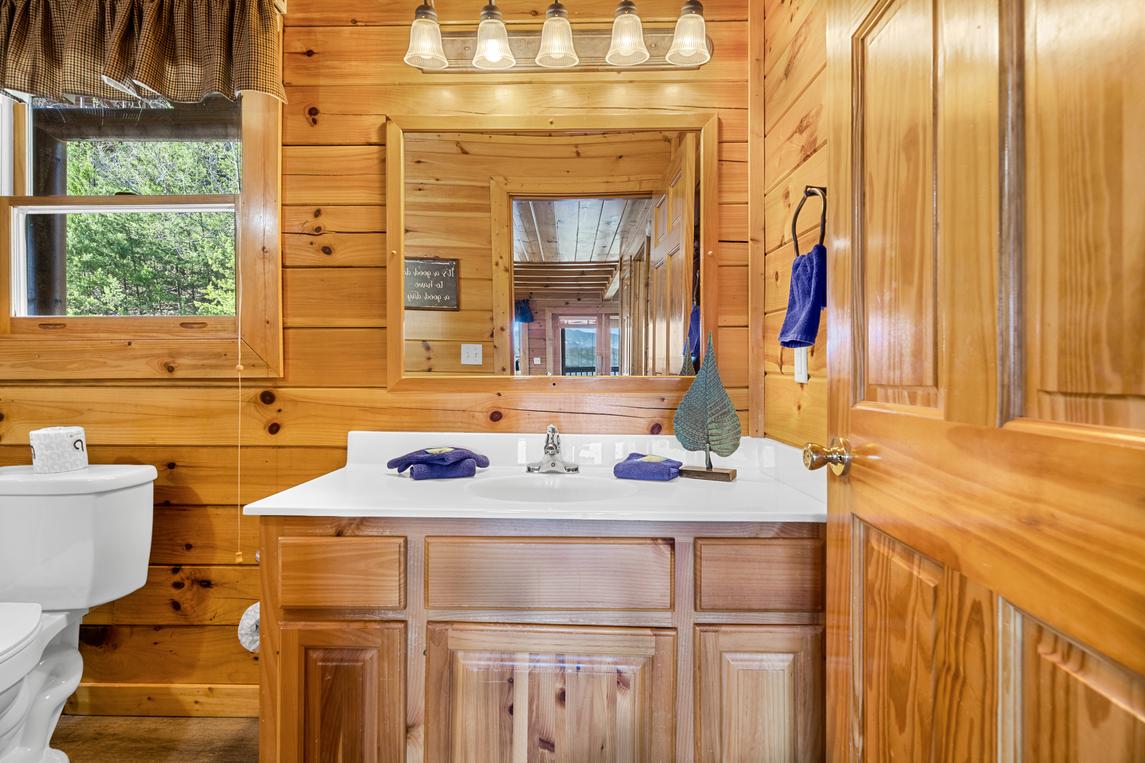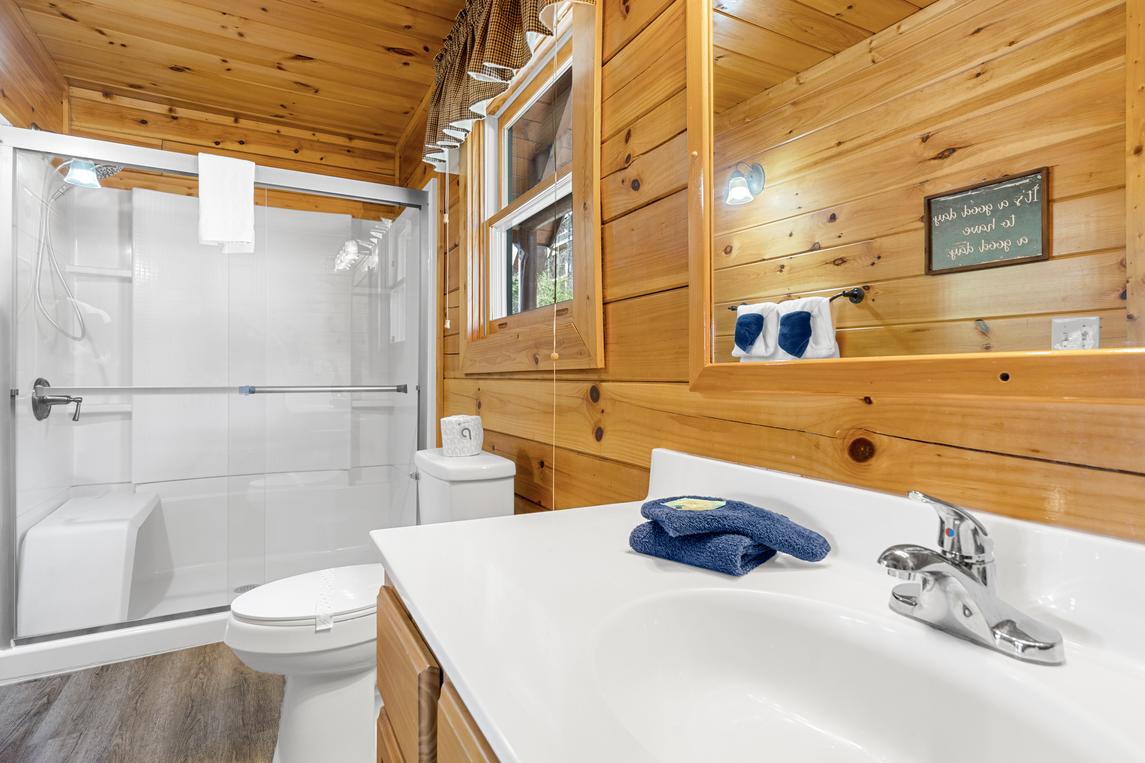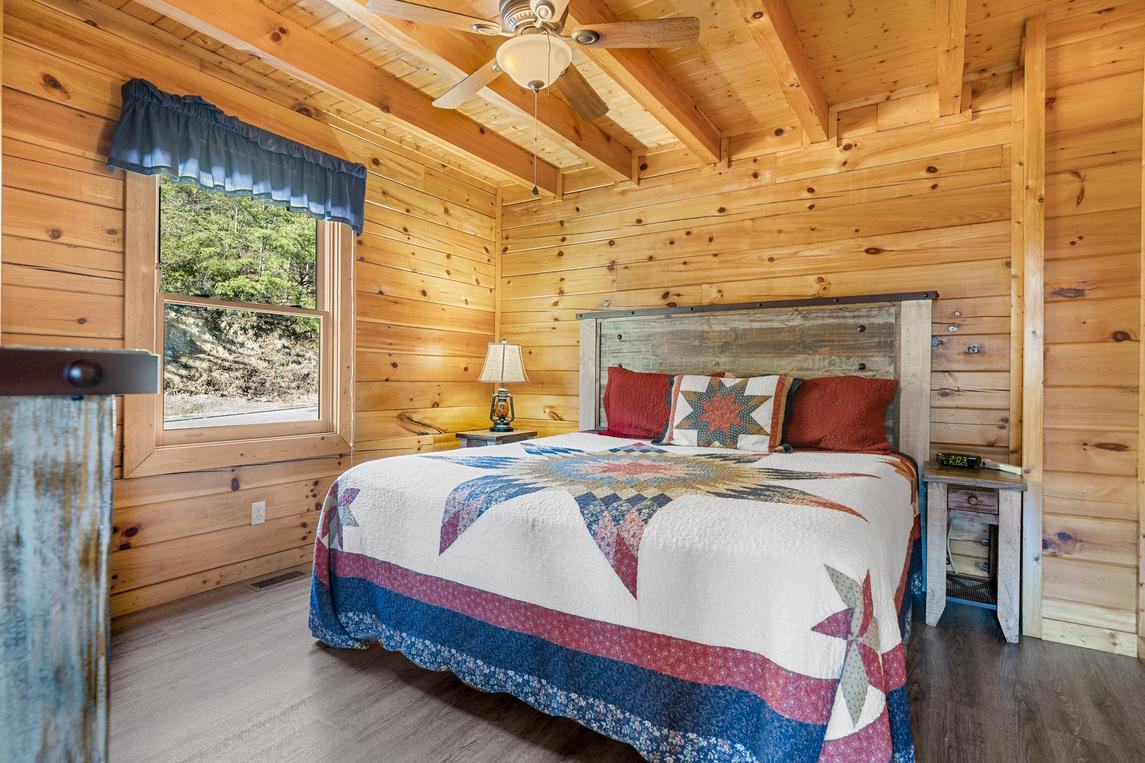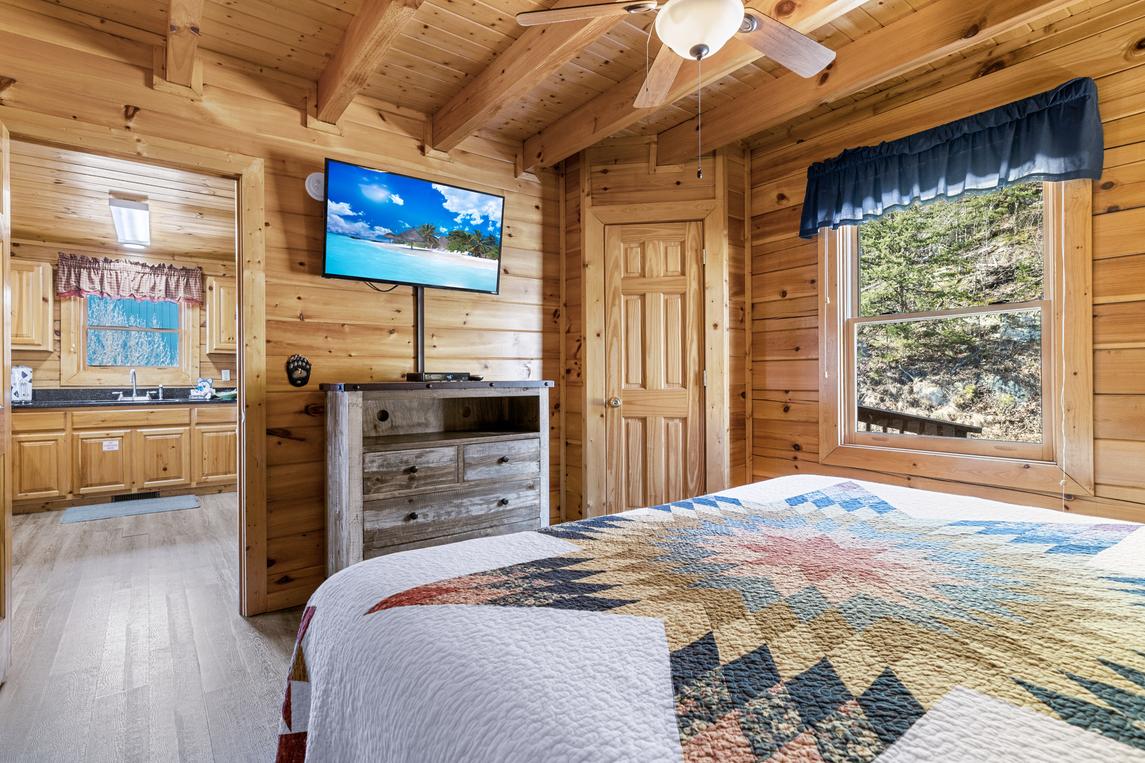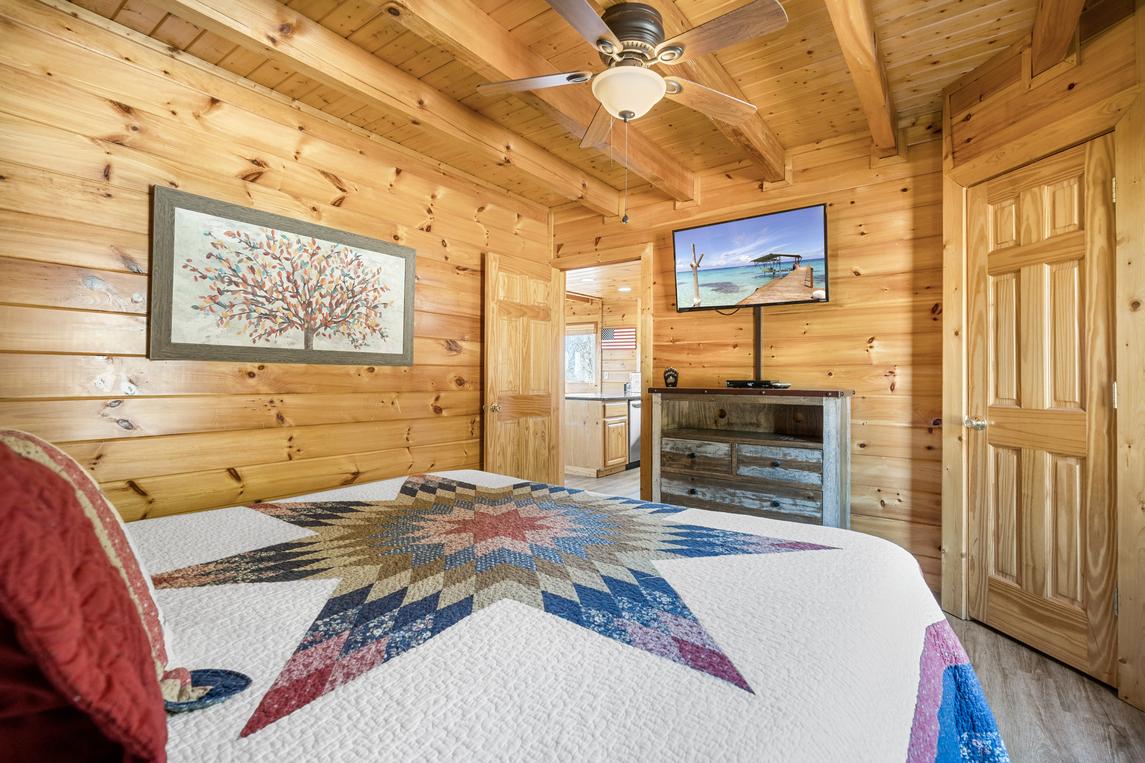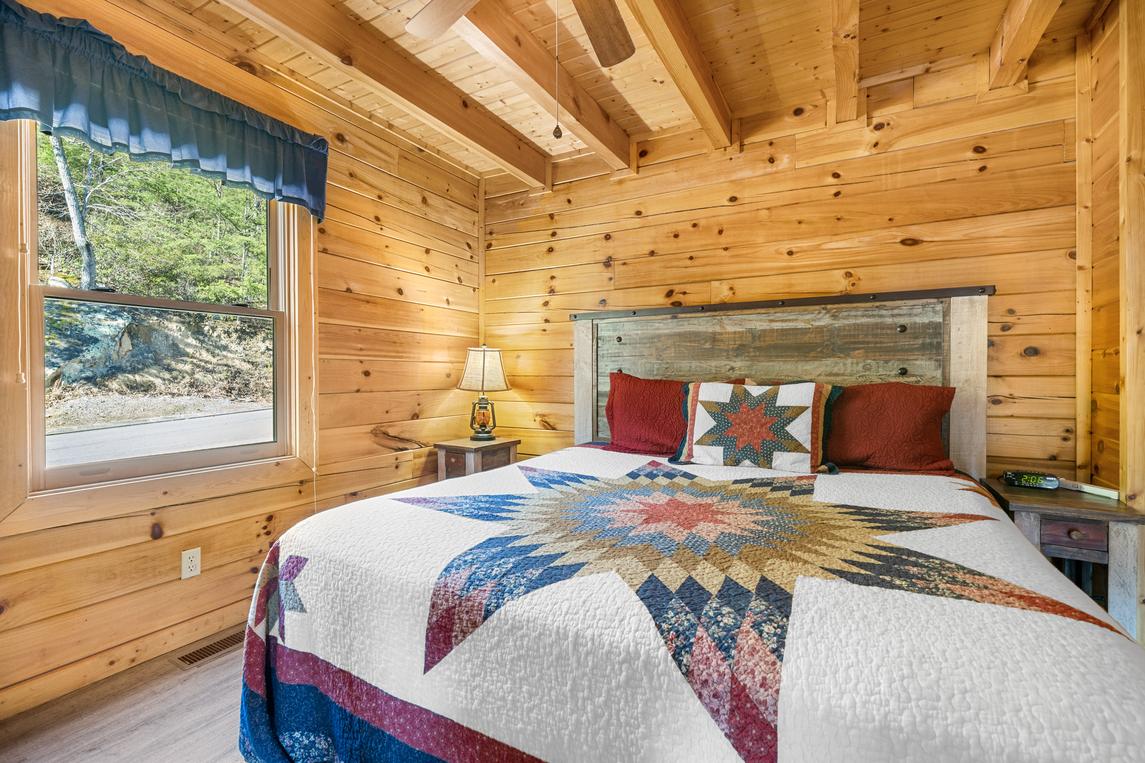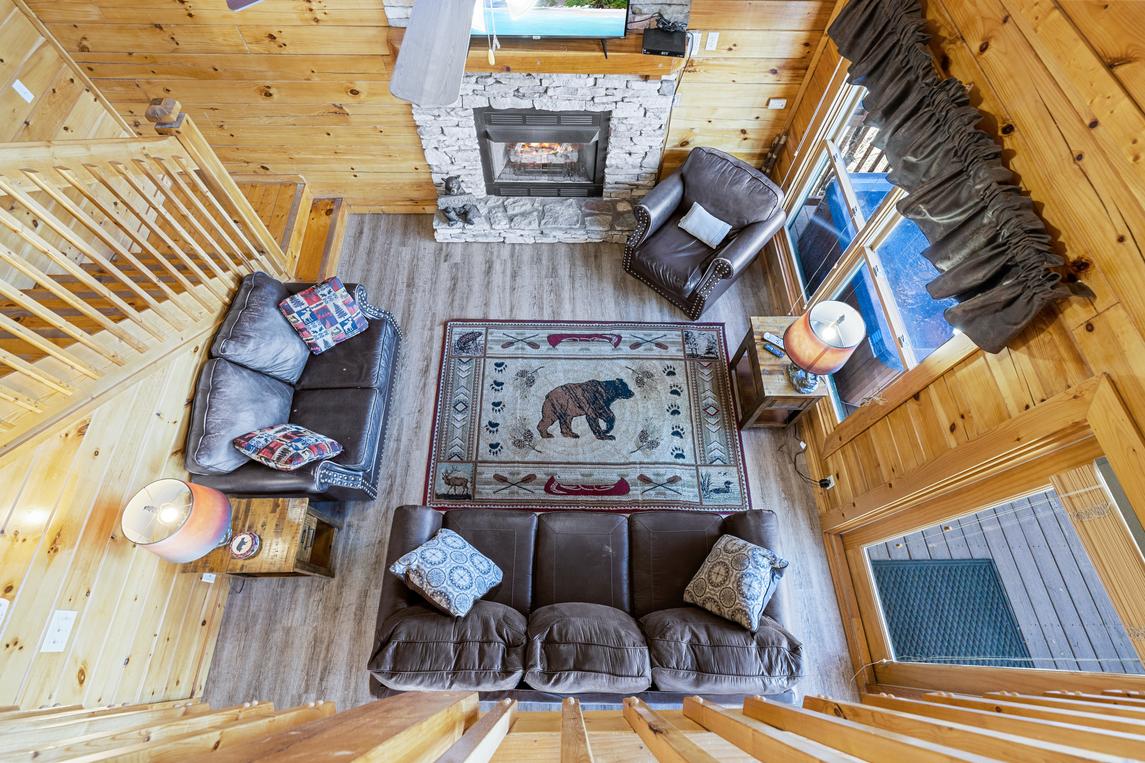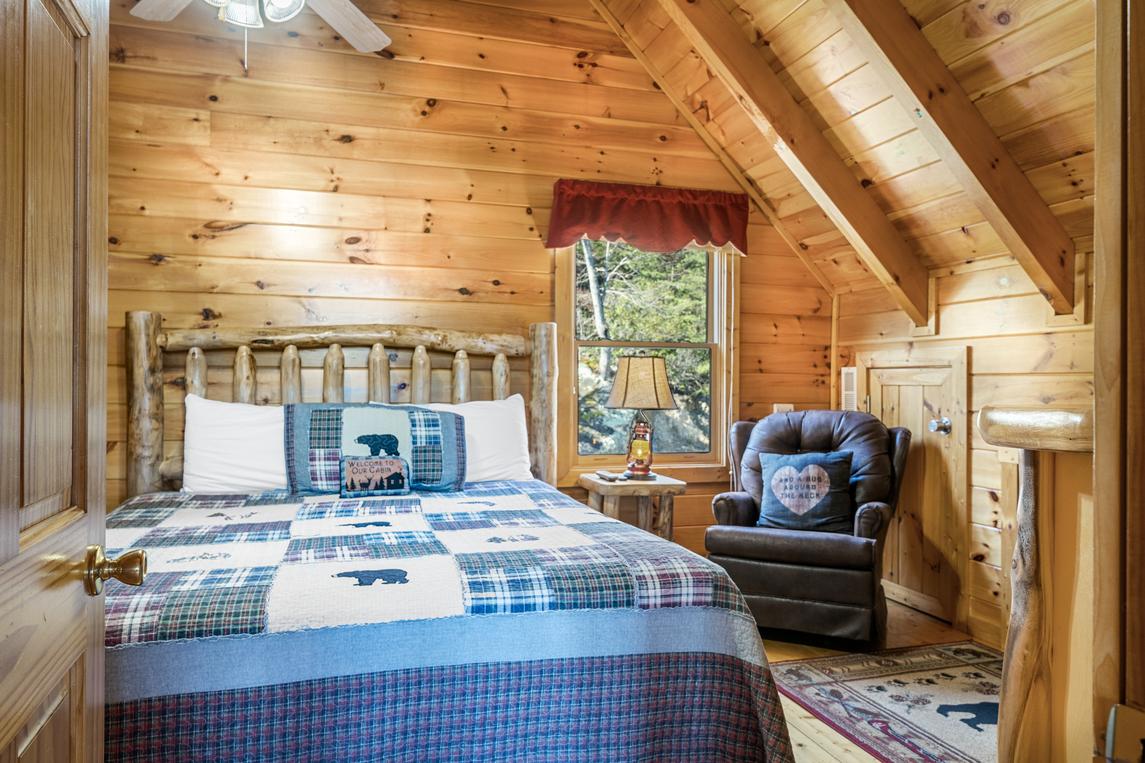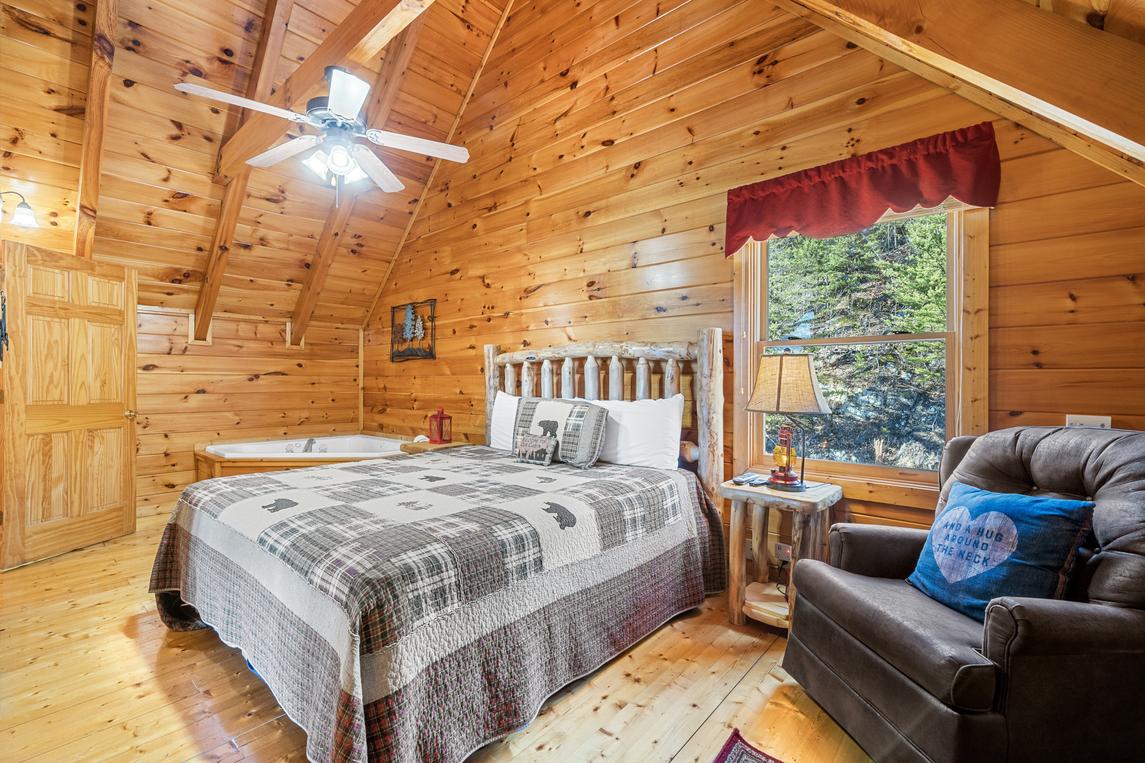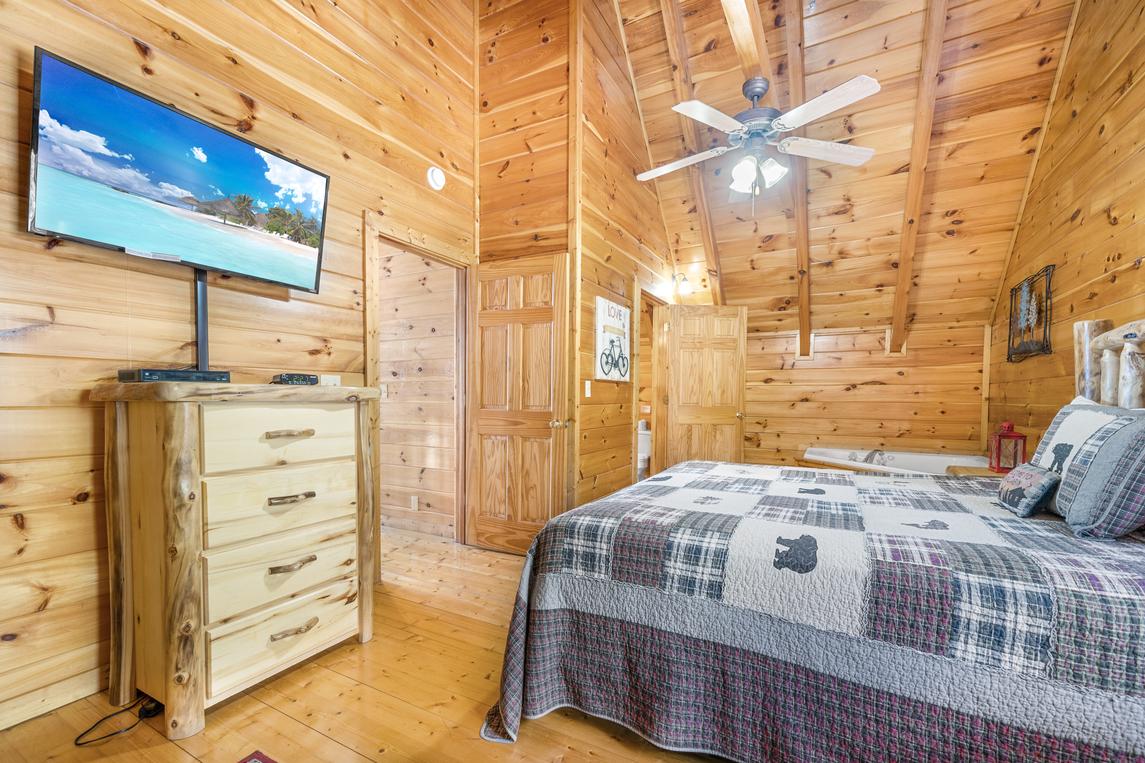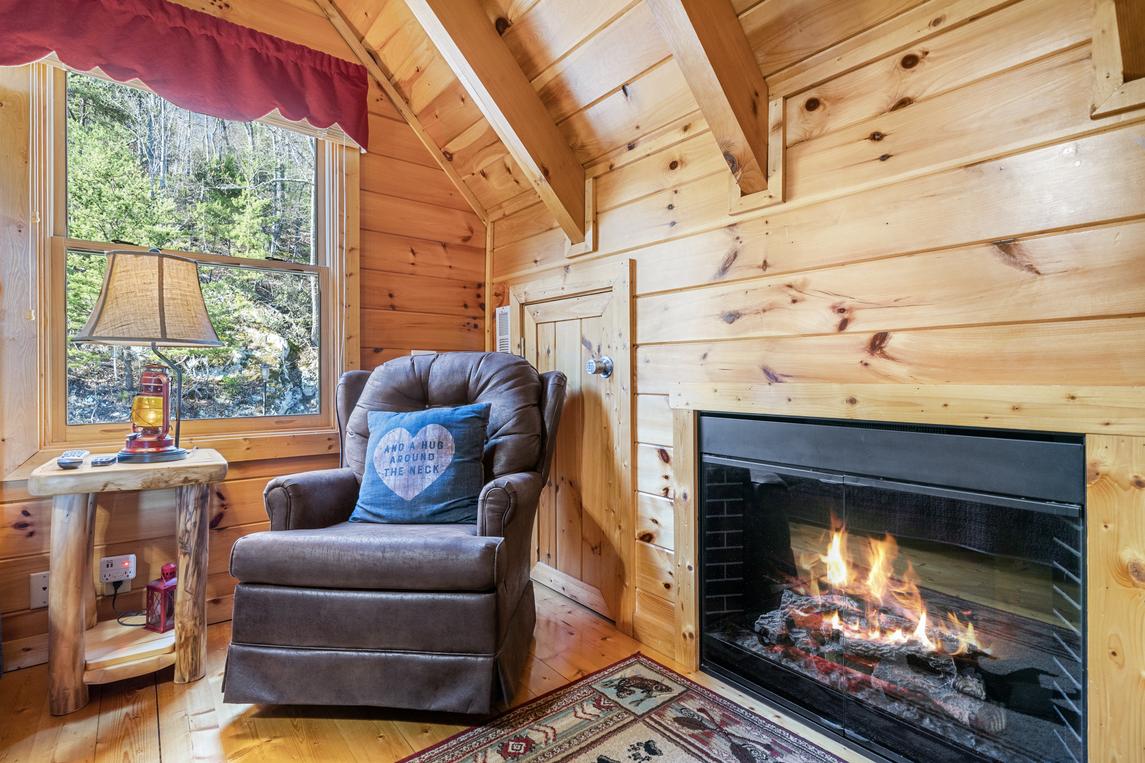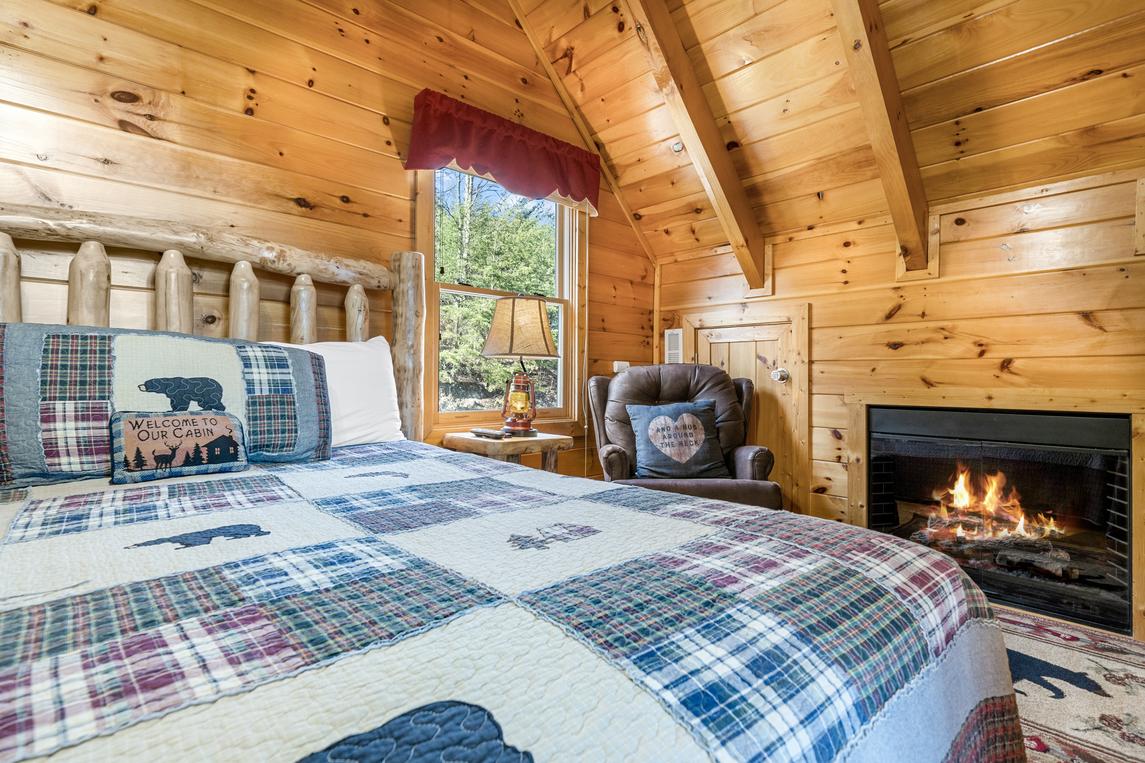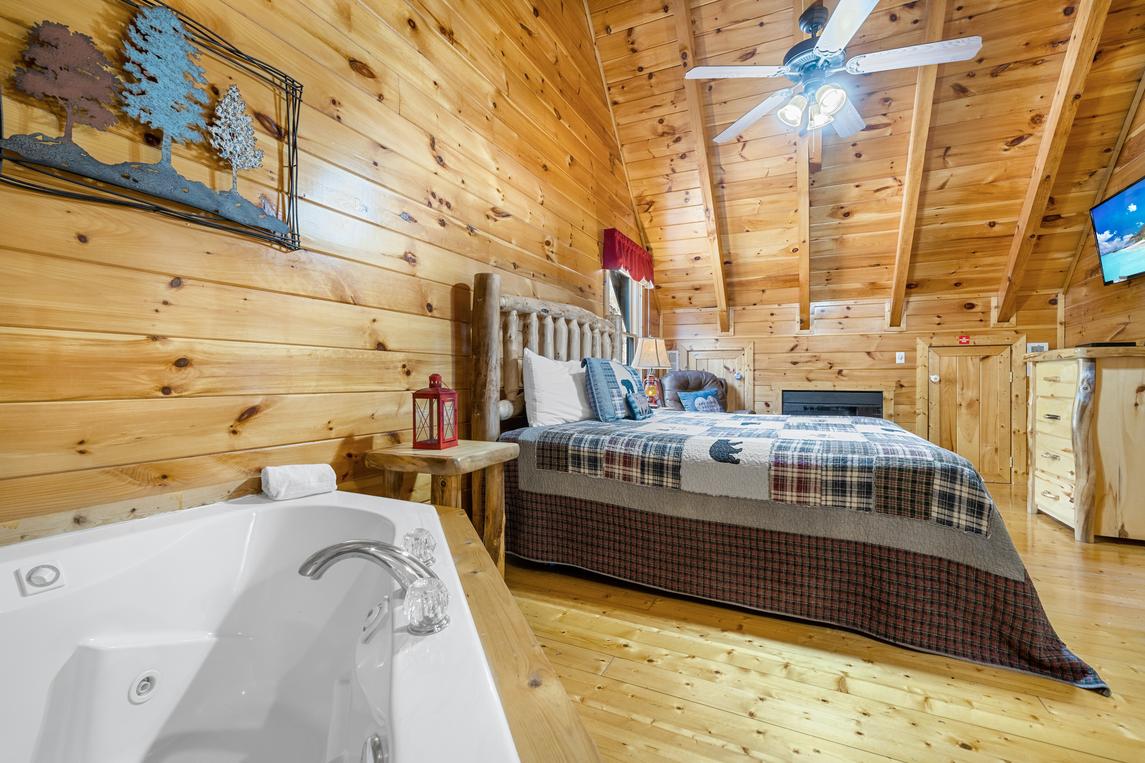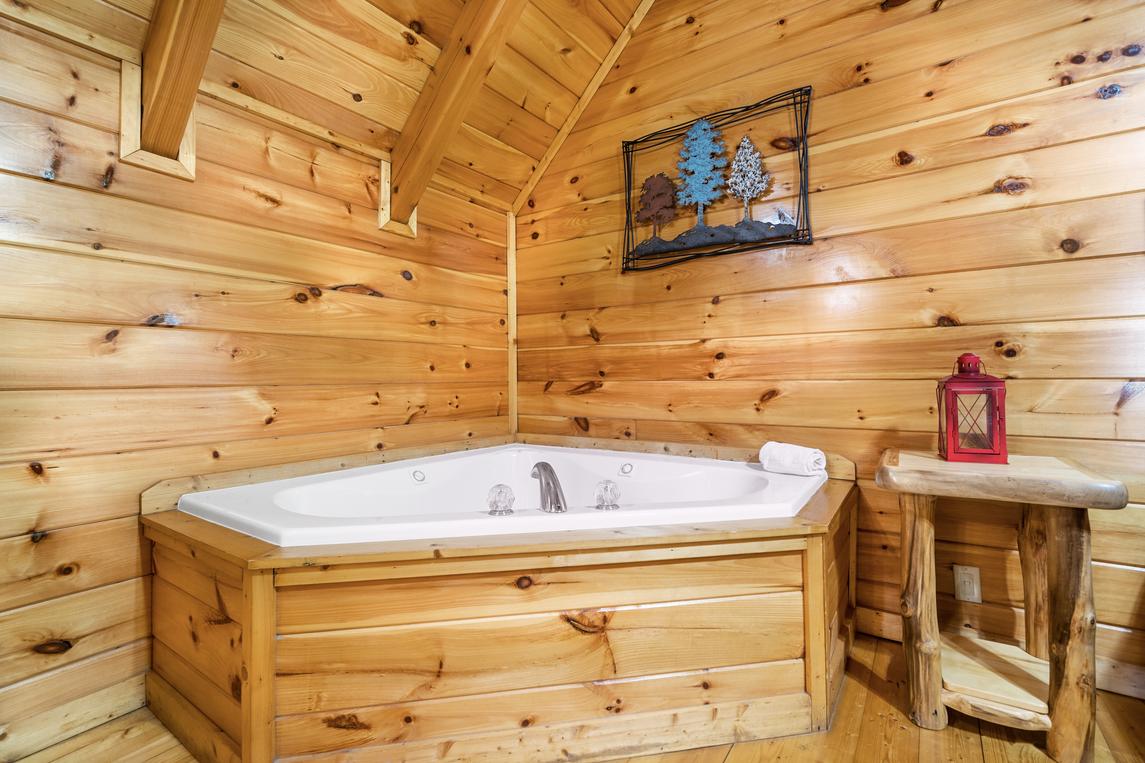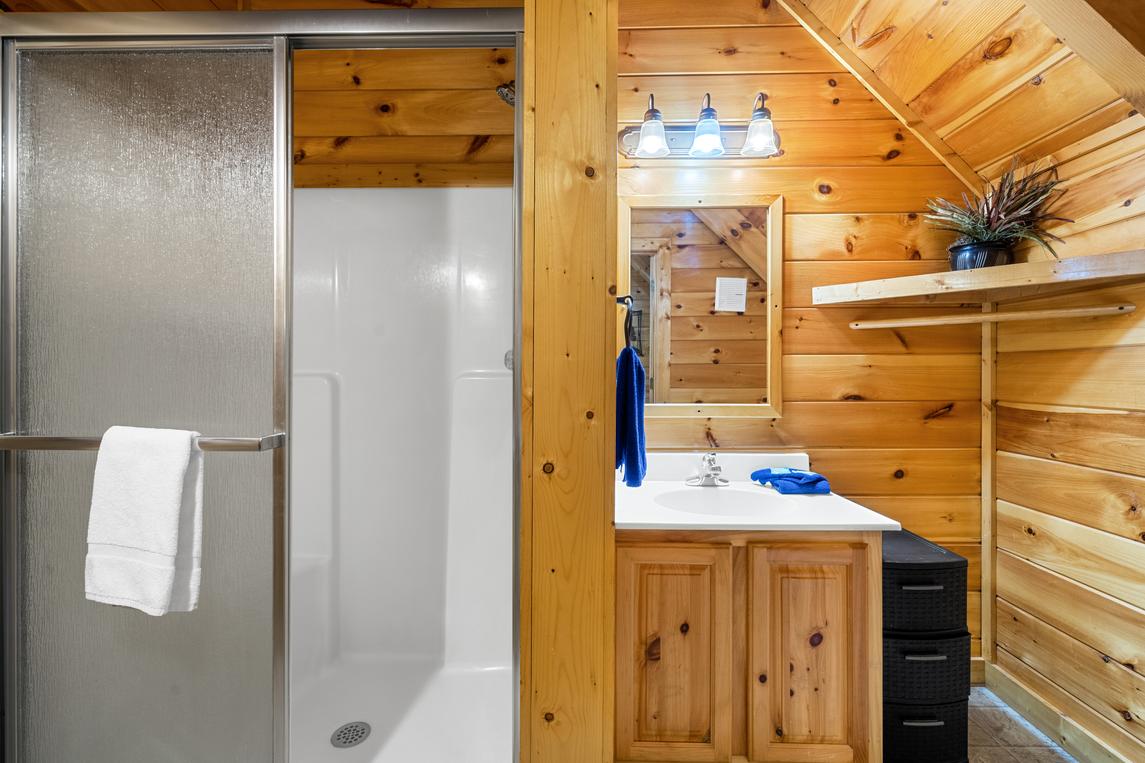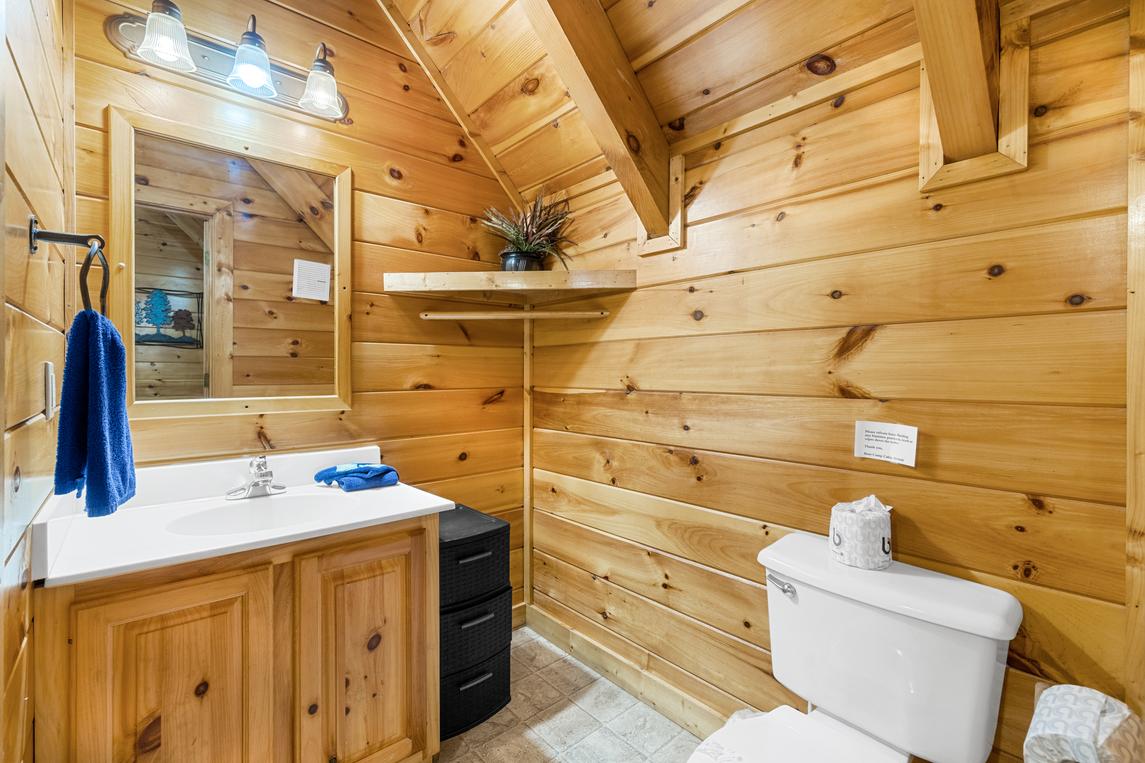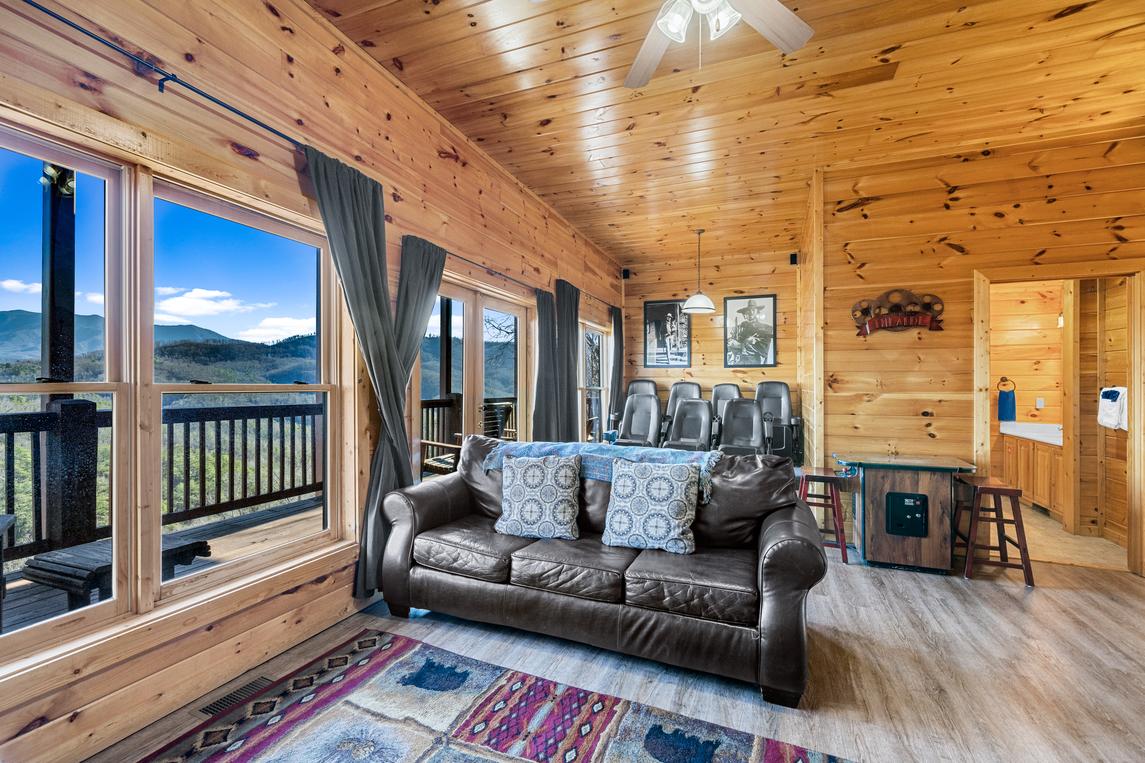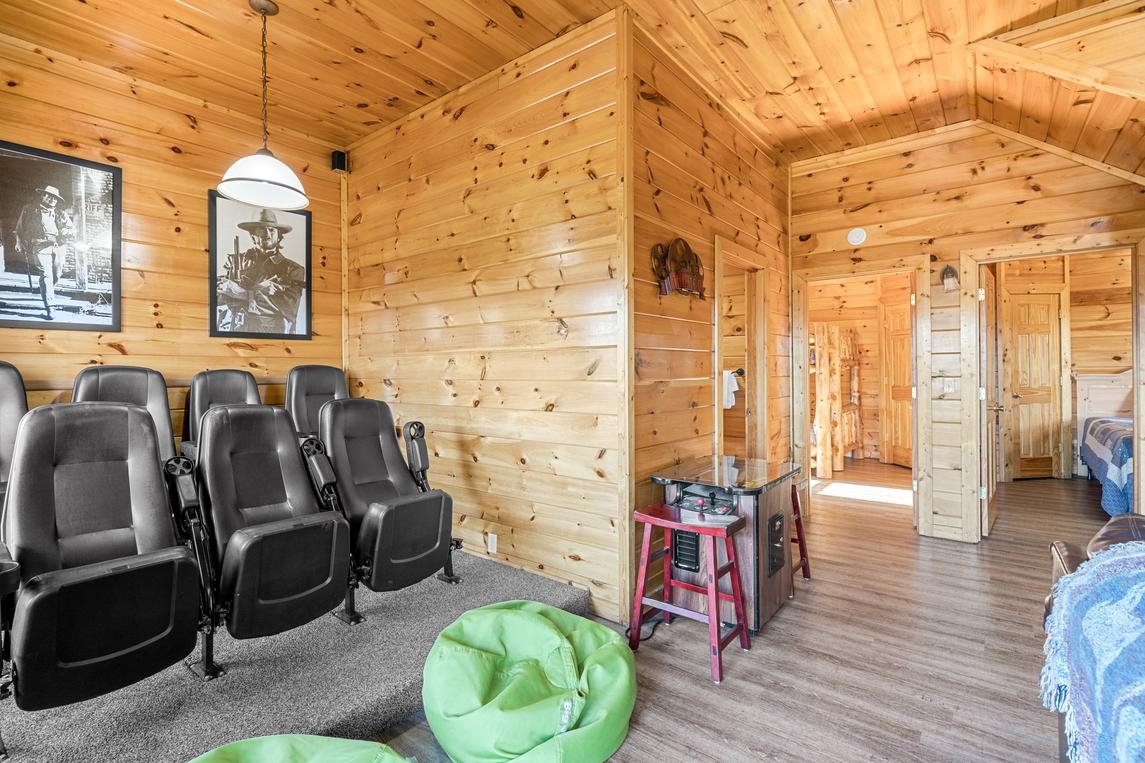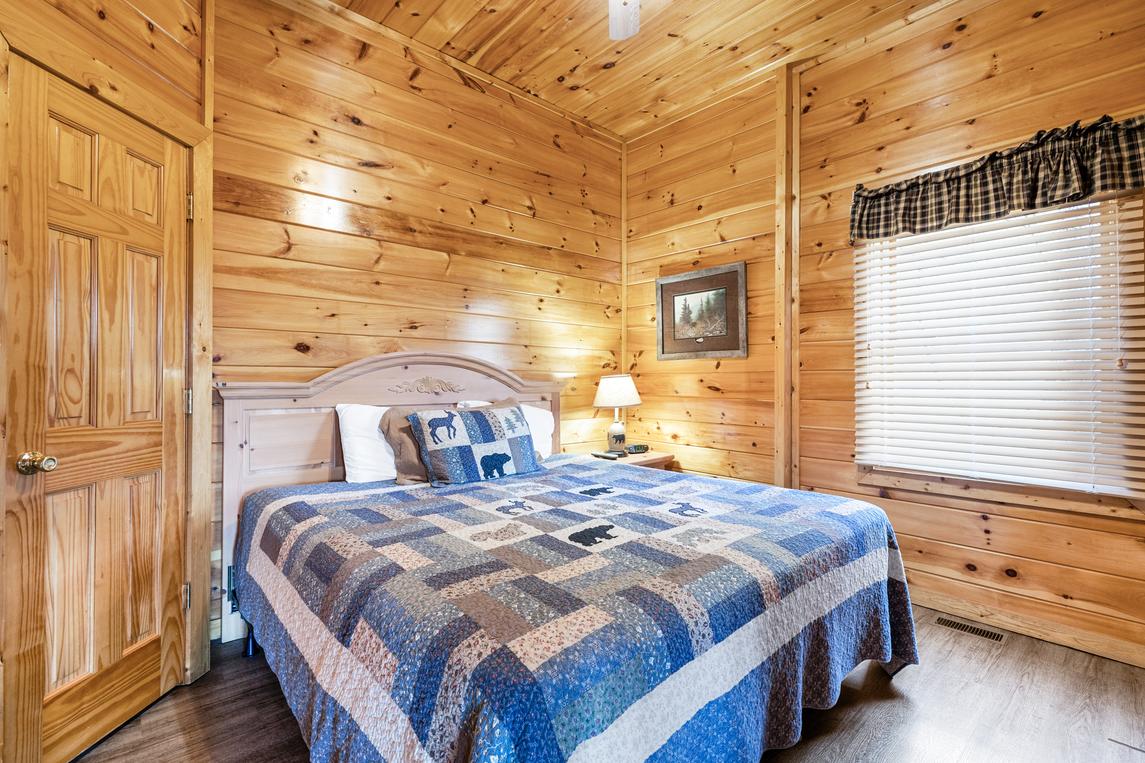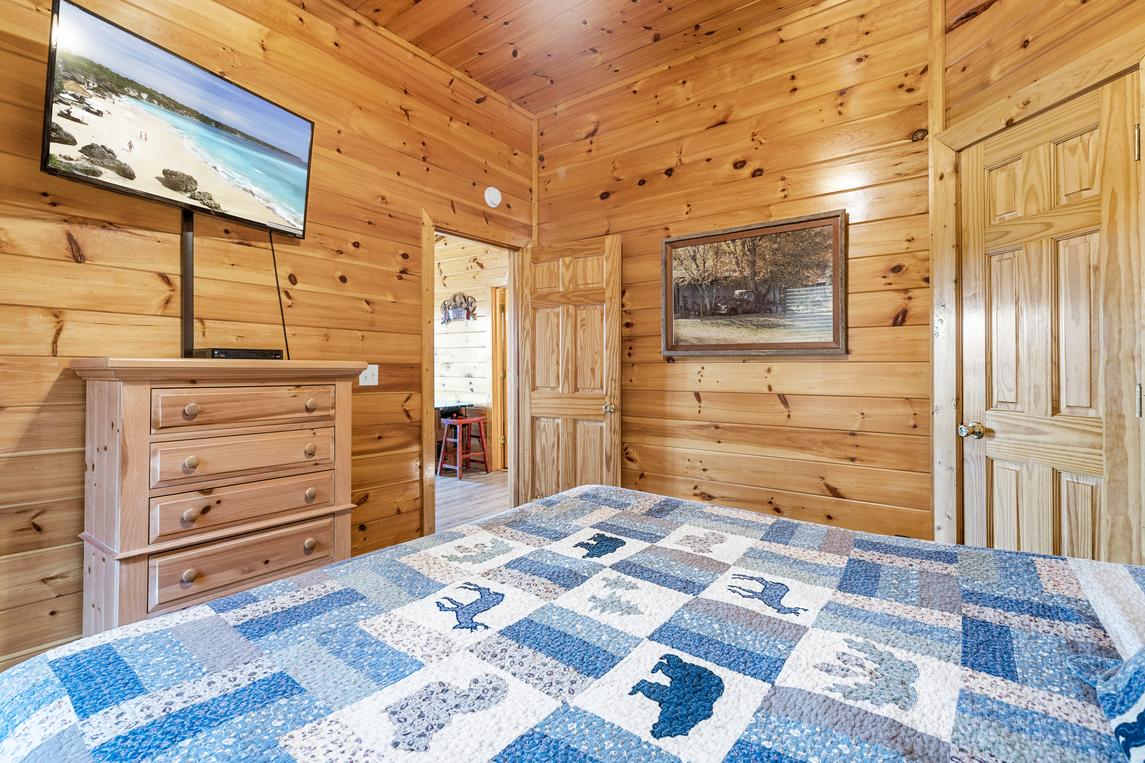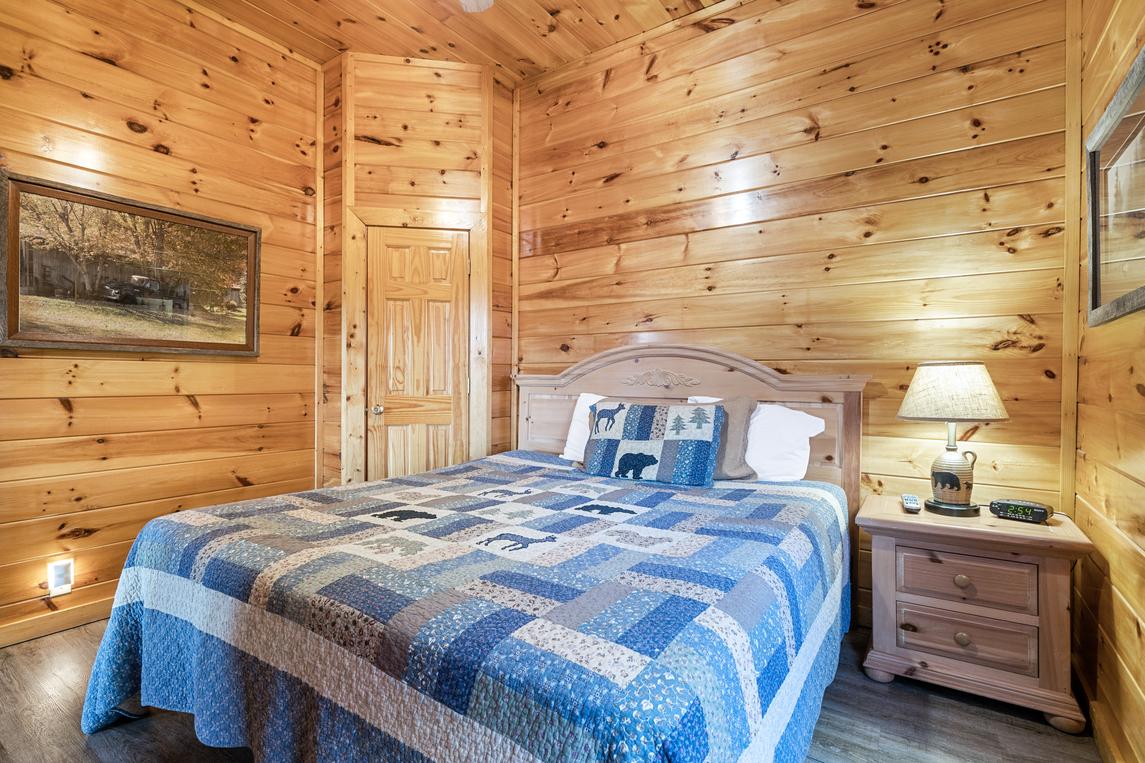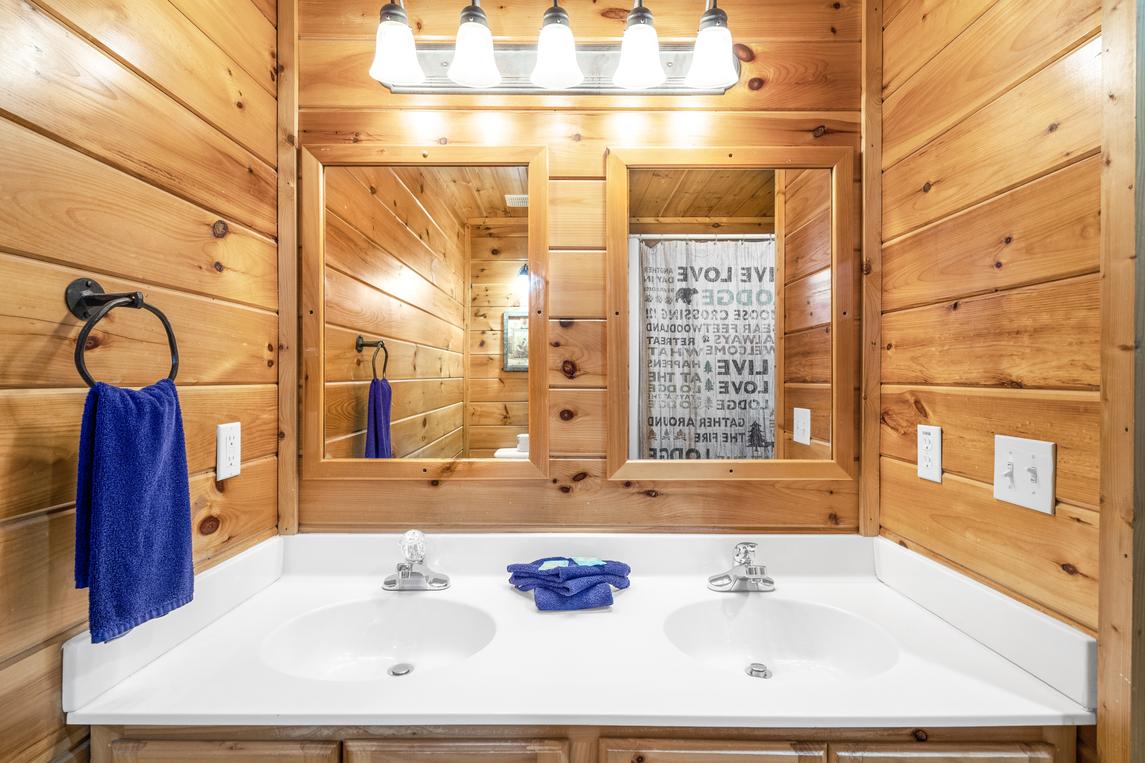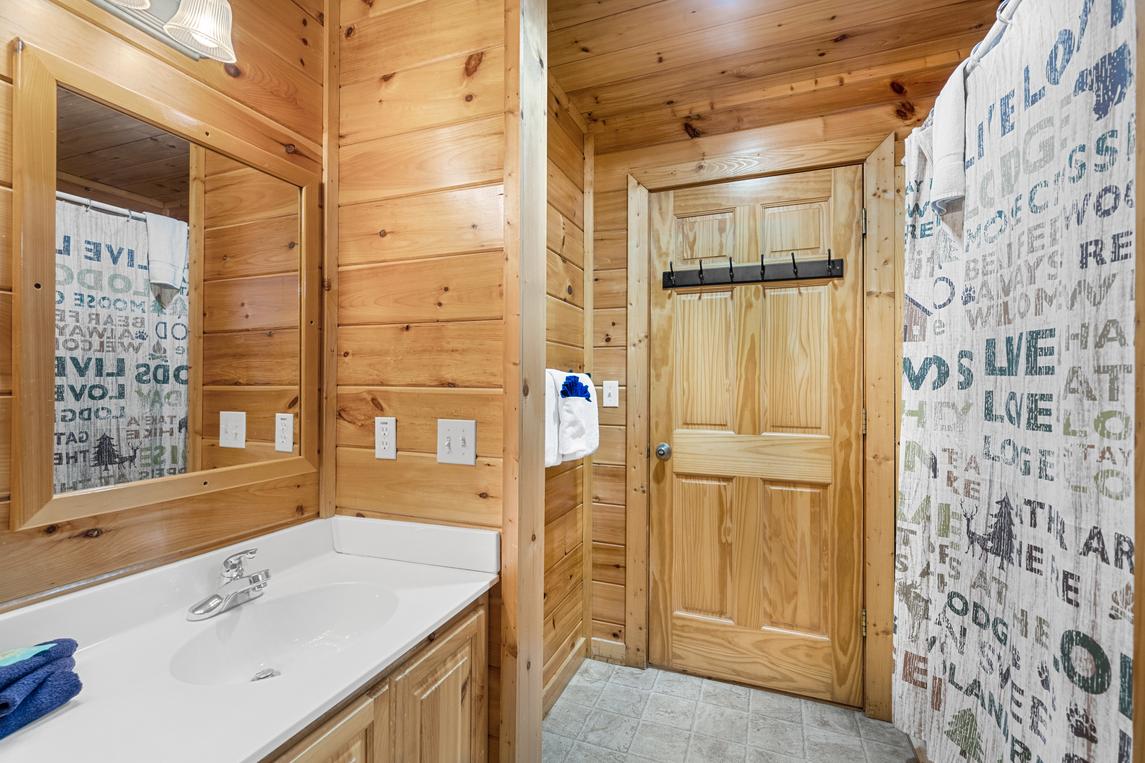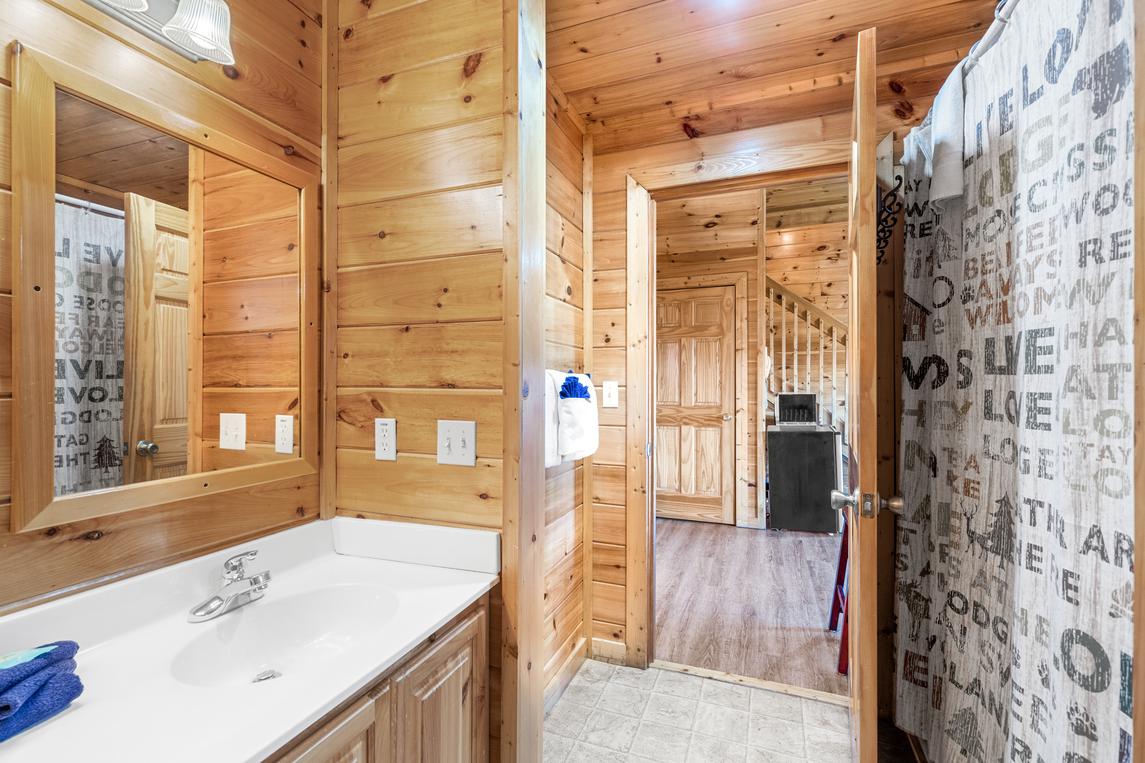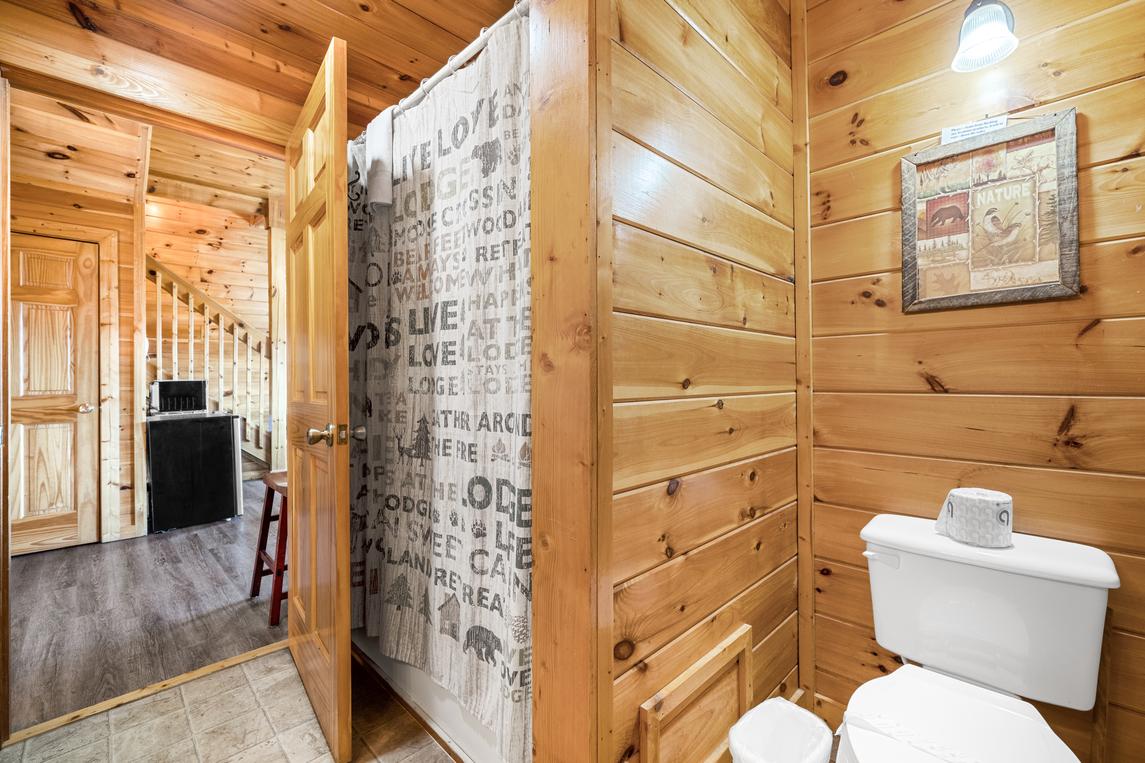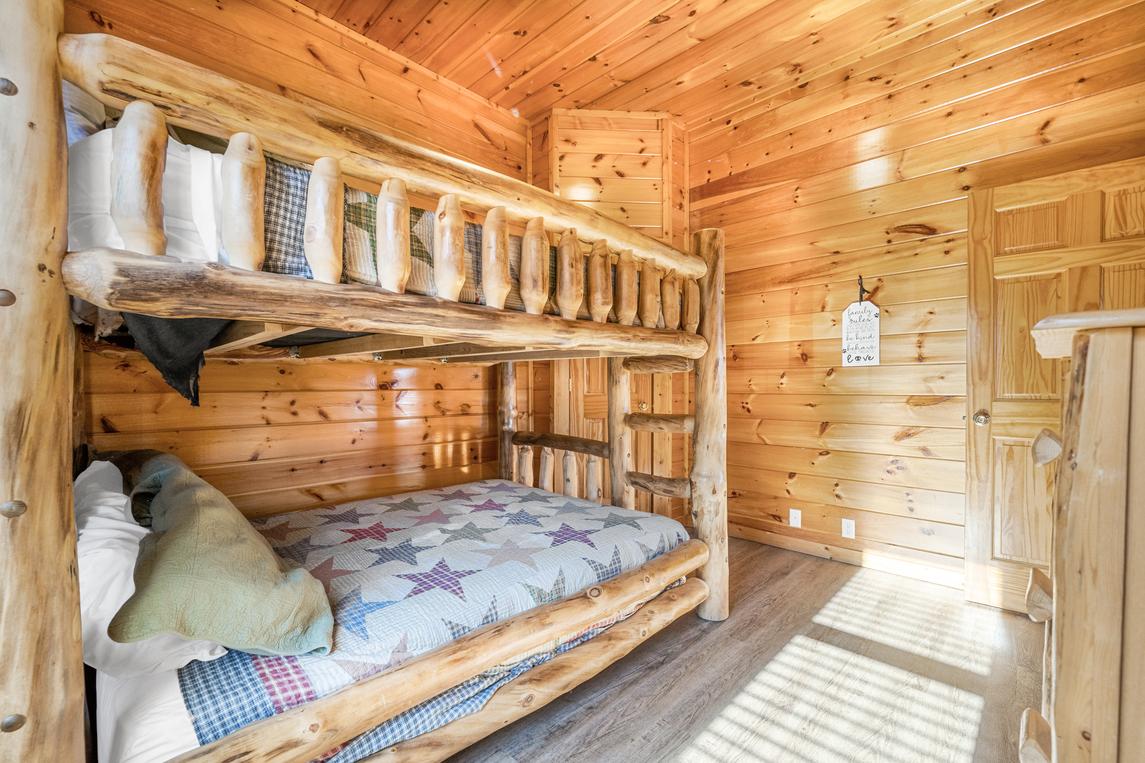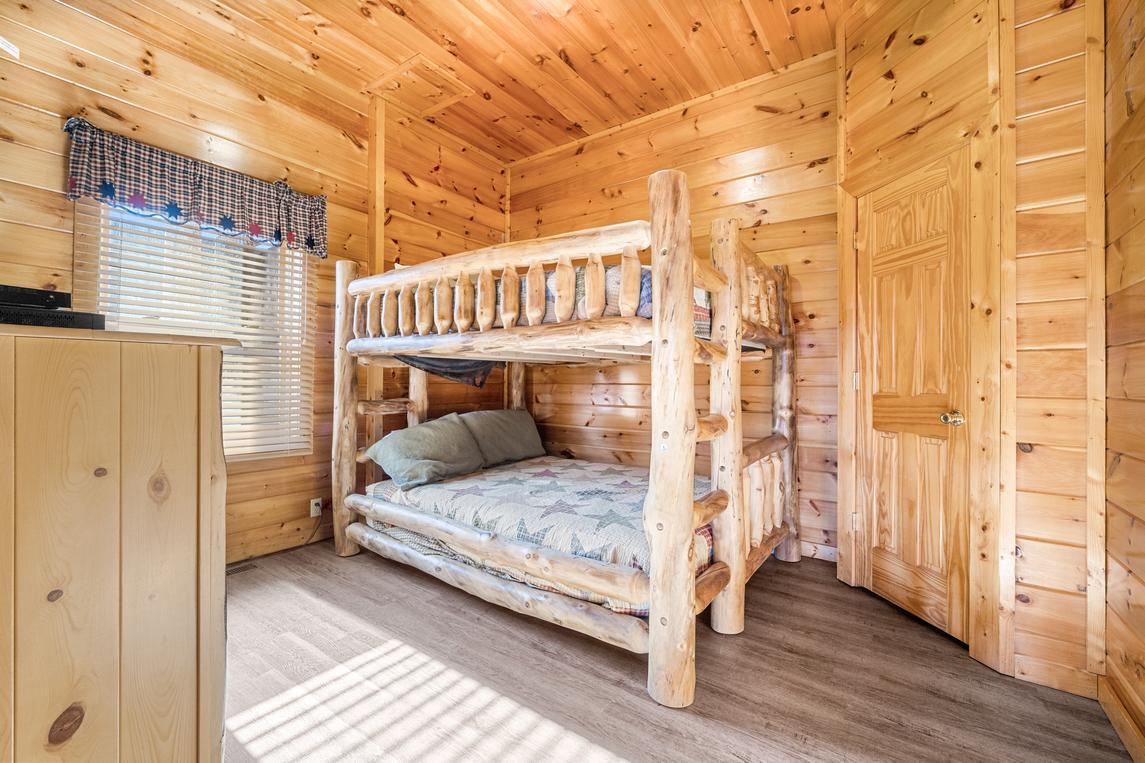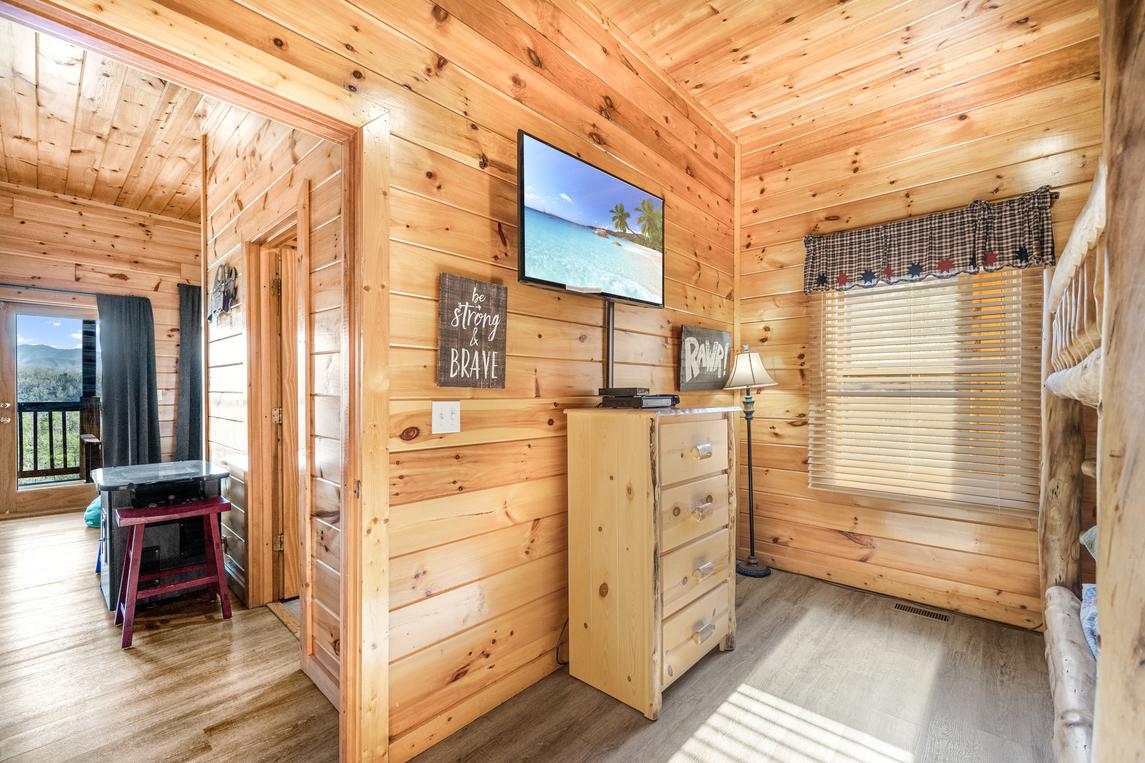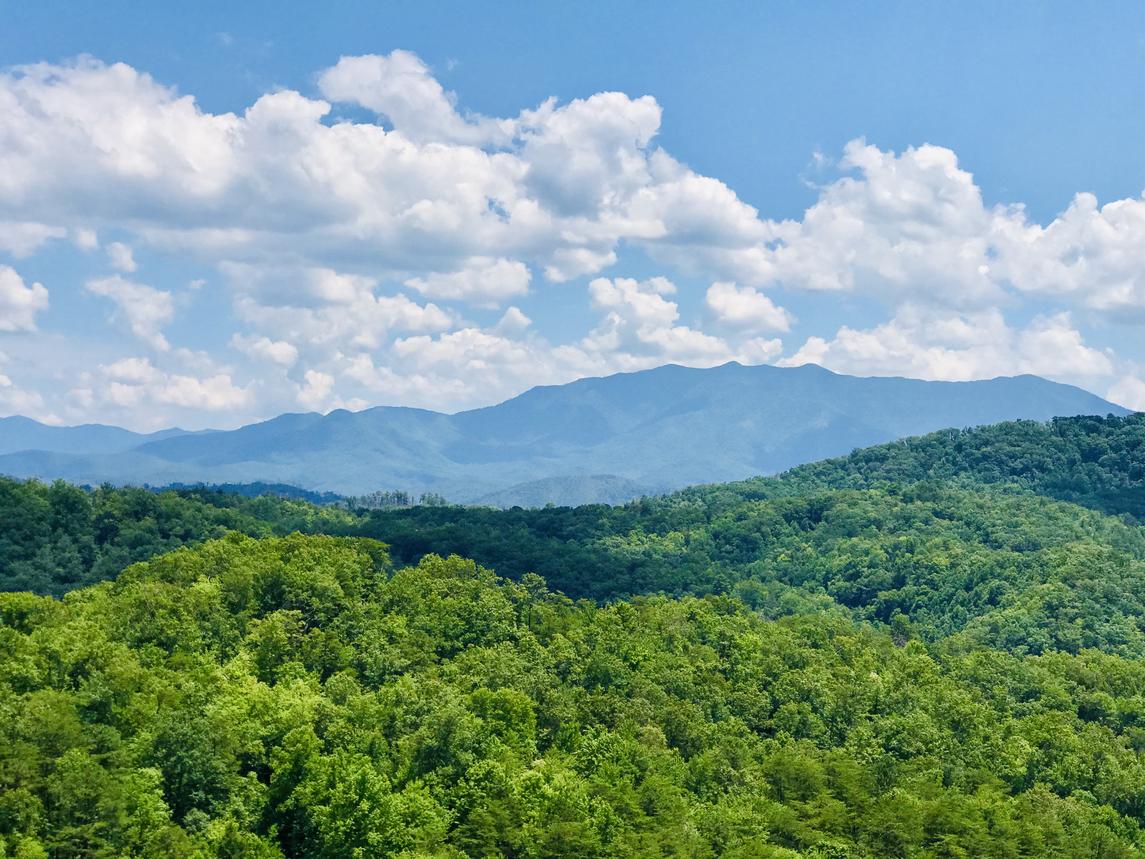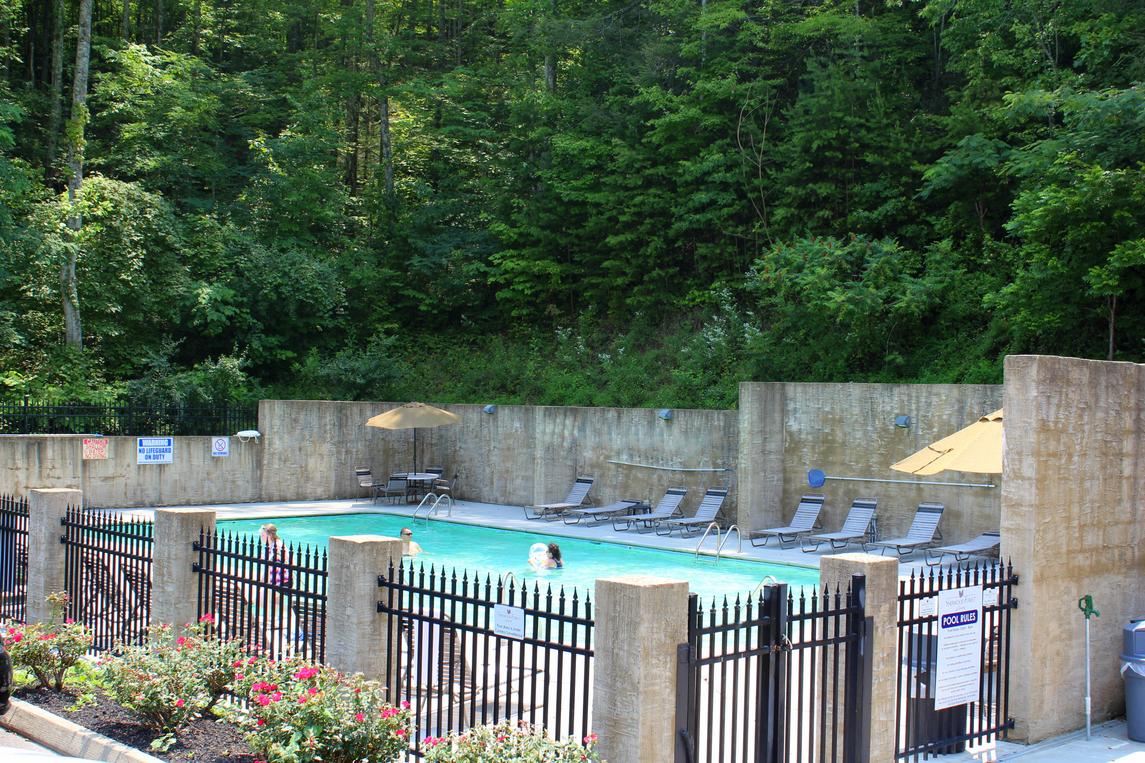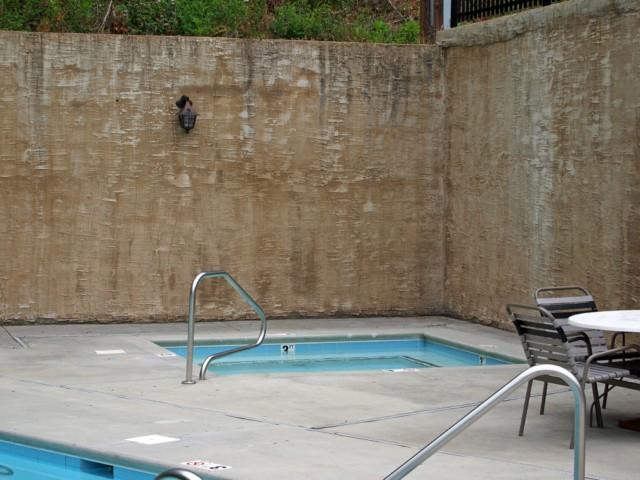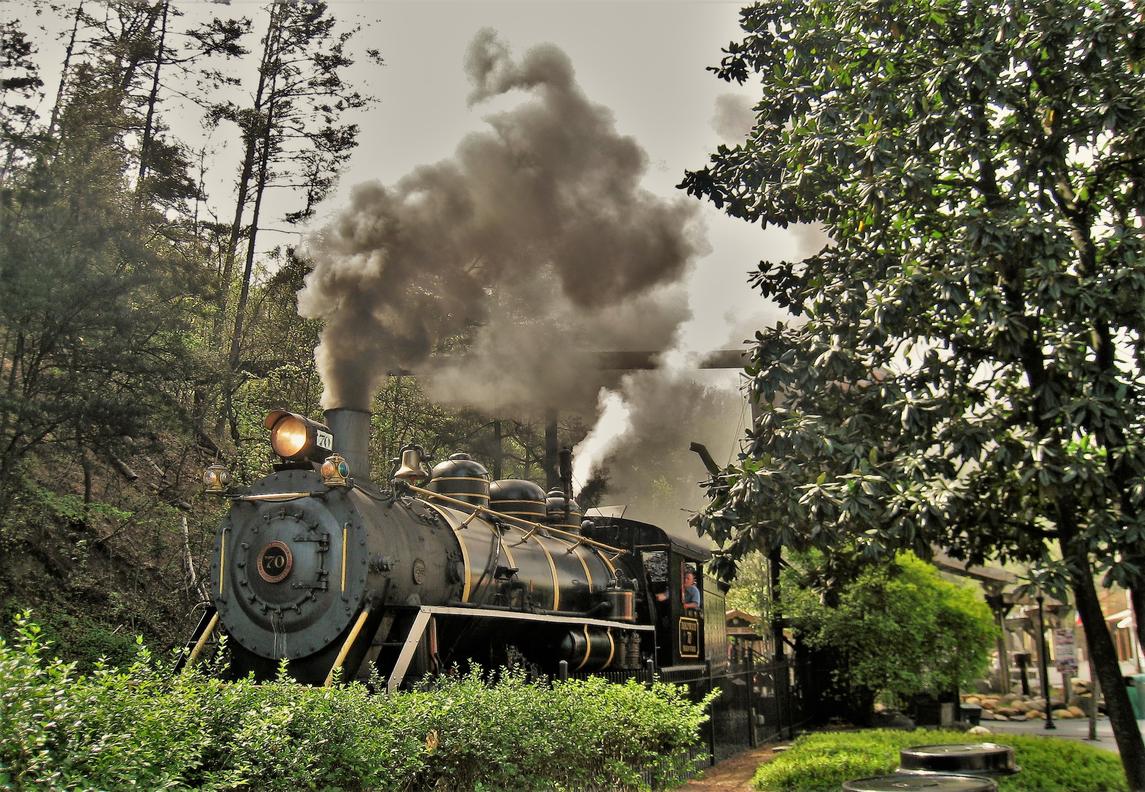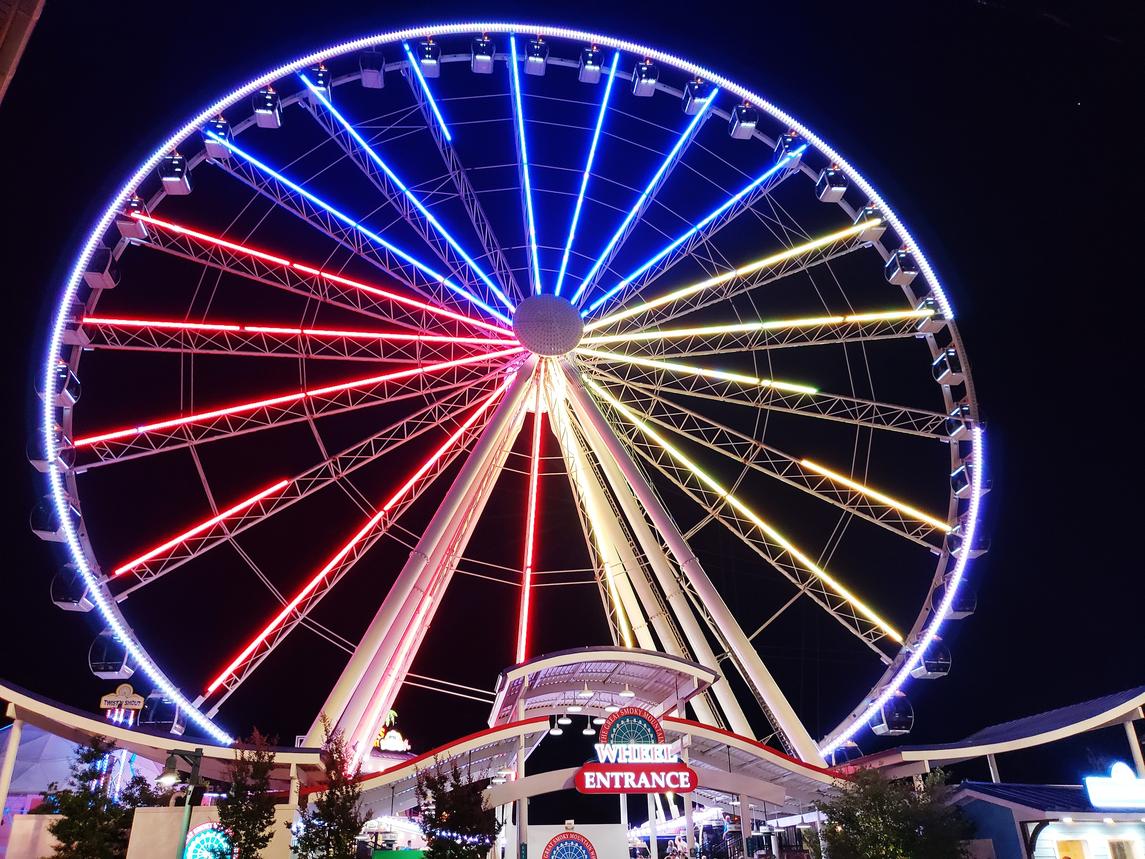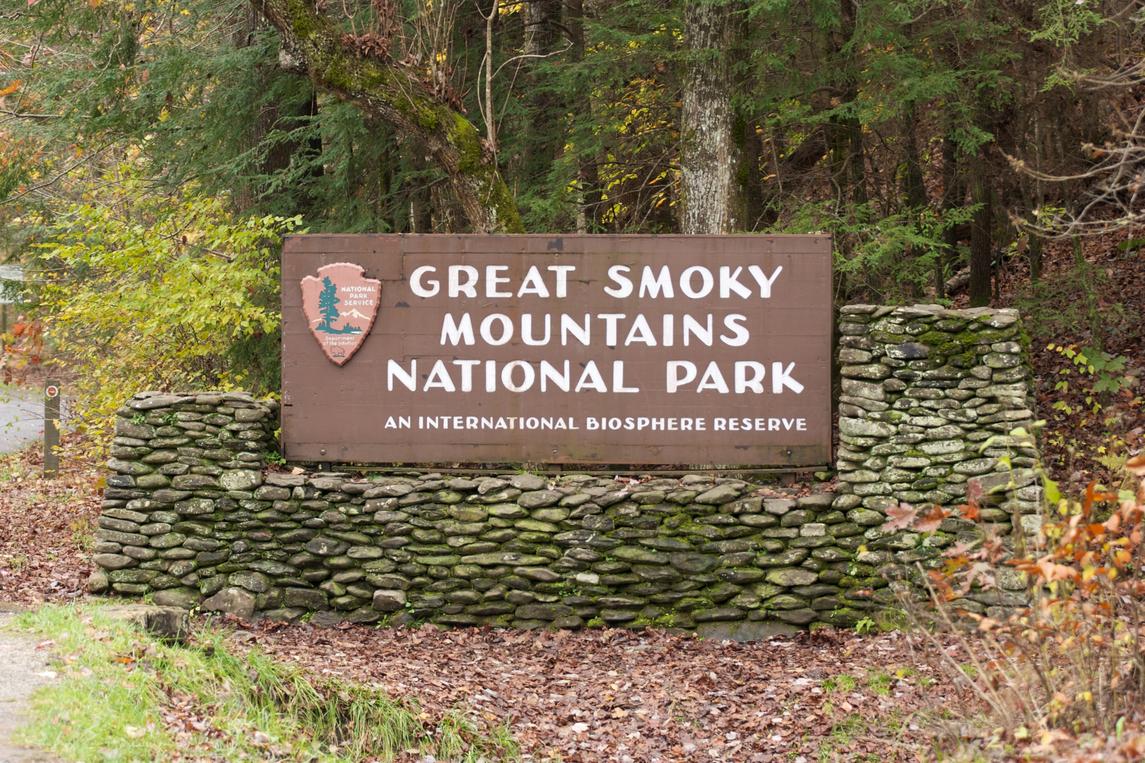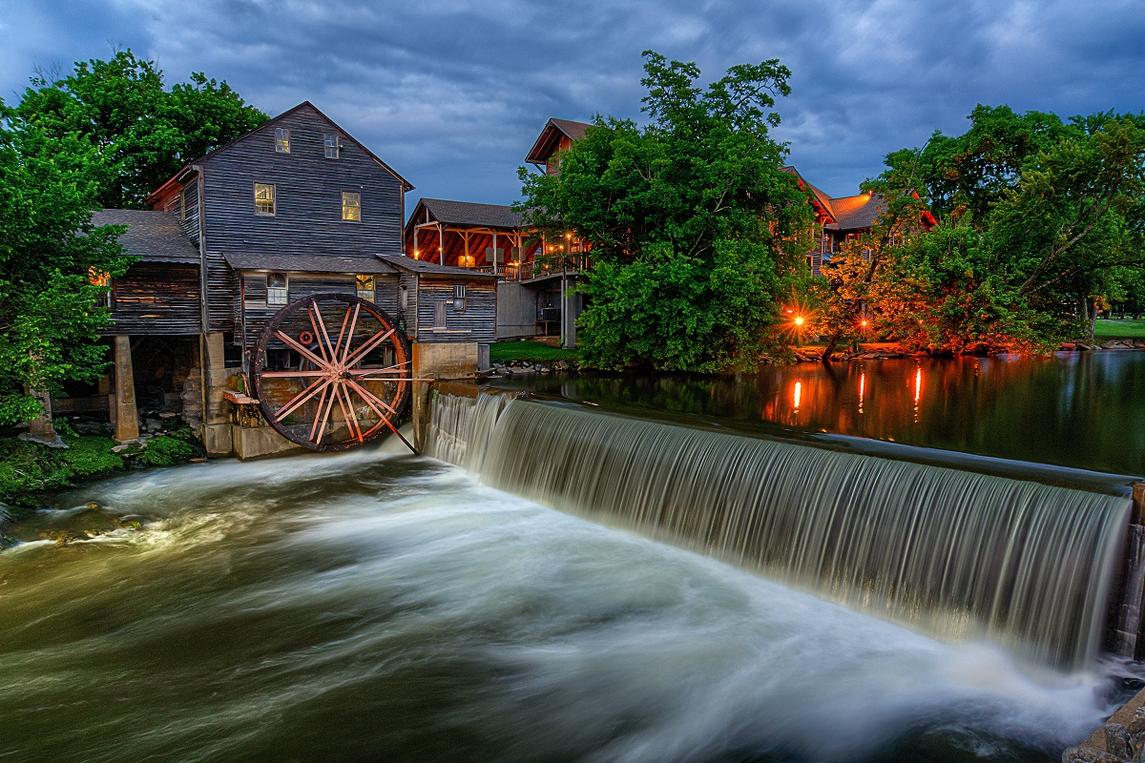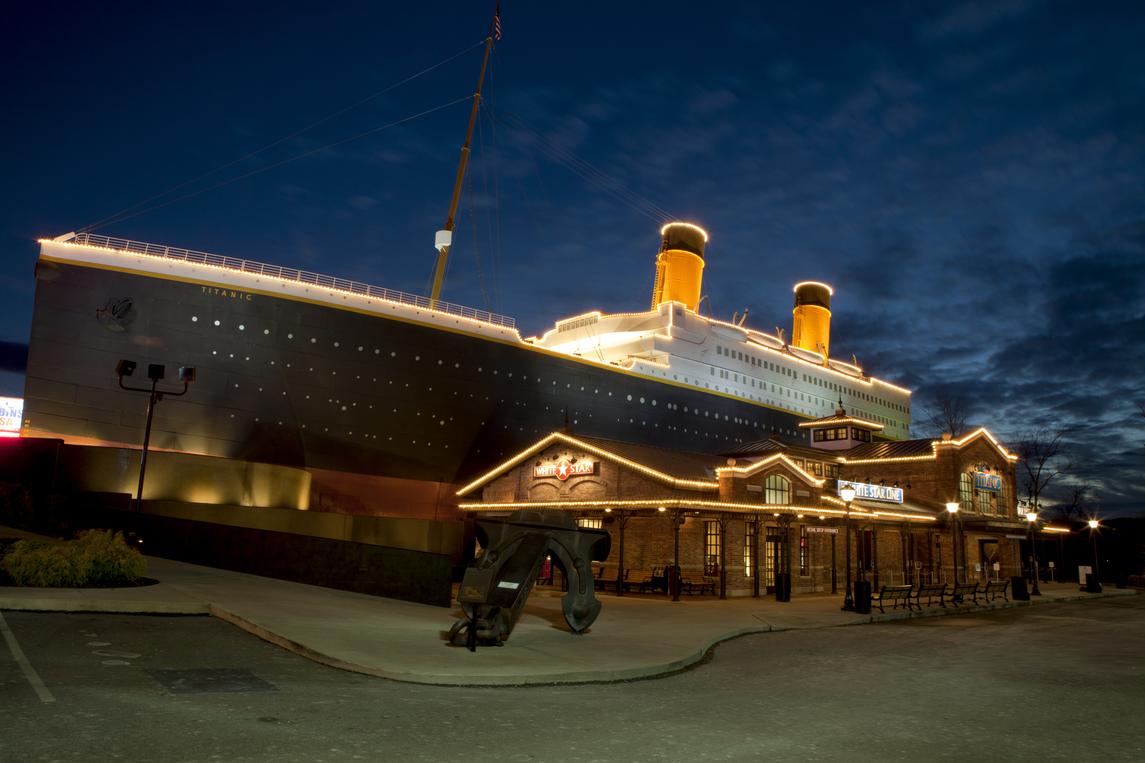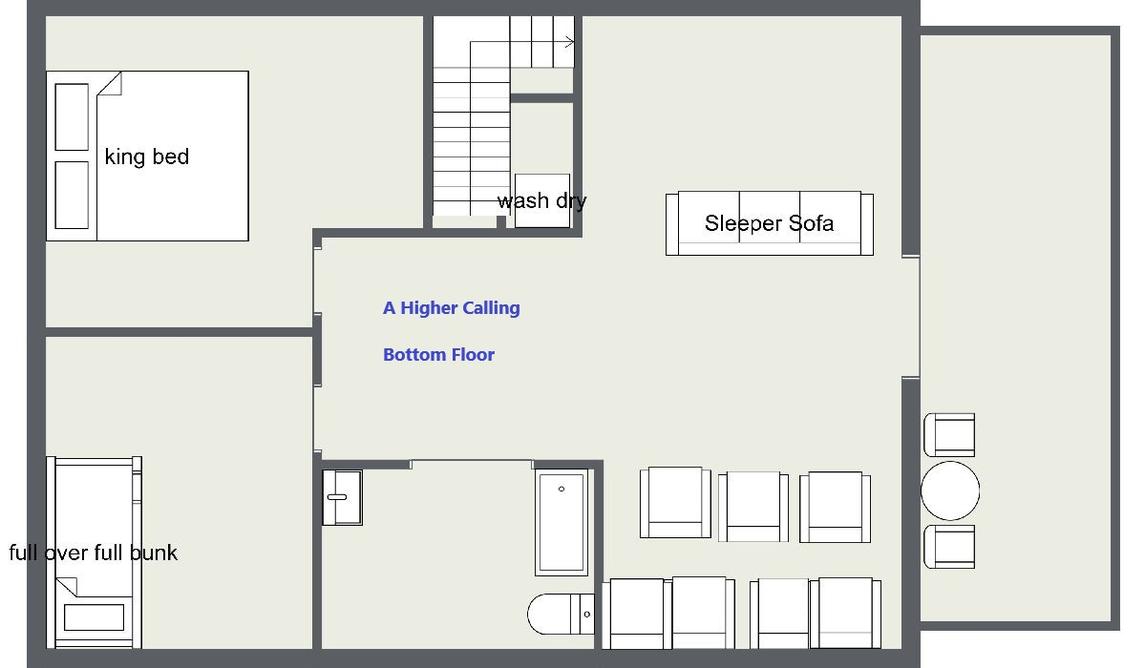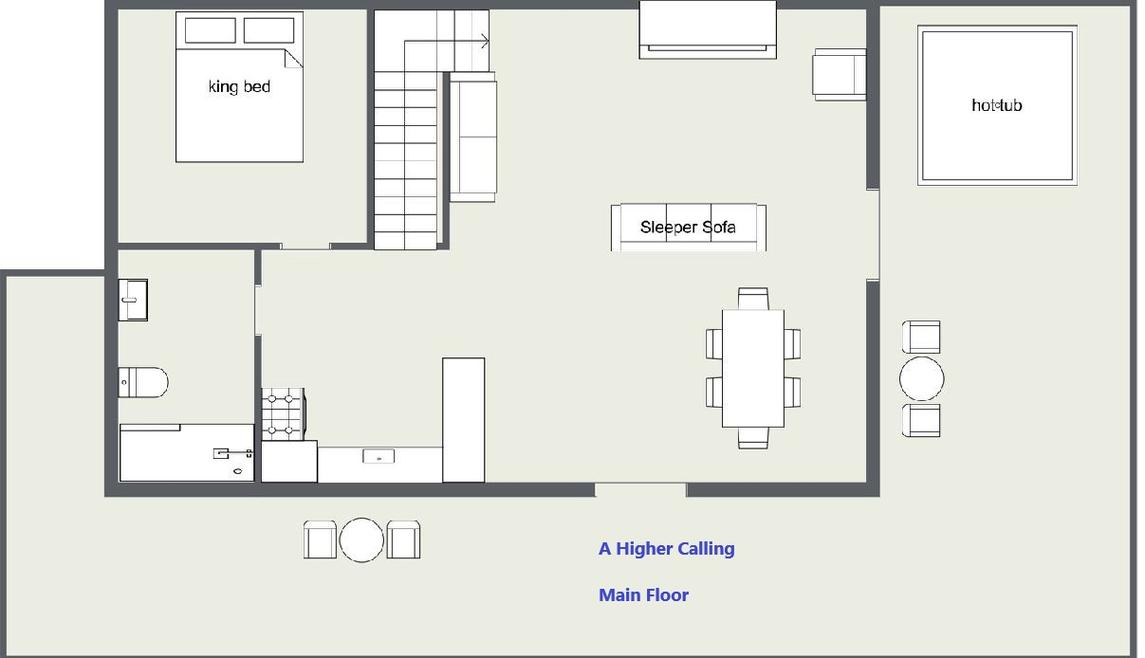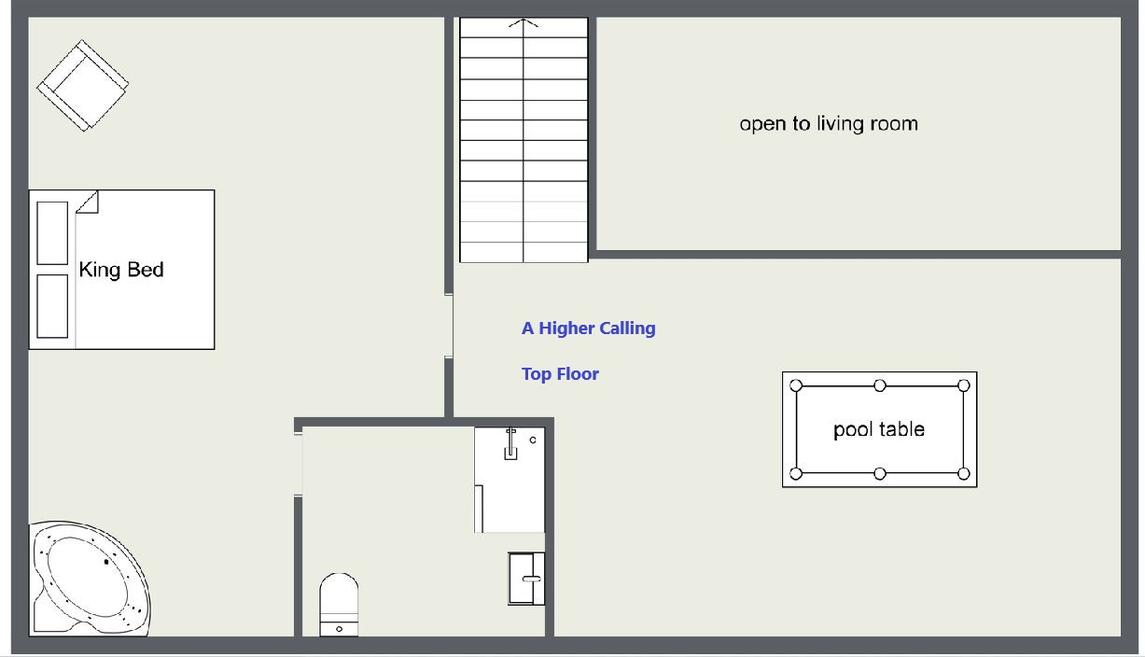 Description
Amenities
Reviews
---
"A Higher Calling" is a 4 BR/3 BA recently renovated cabin that will sleep up to 14. Located in the popular Sherwood Forest Resort, only 1.3 miles from Pigeon Forge and 6 miles from downtown Gatlinburg. You can park 6 vehicles and also has a wheelchair-accessible ramp that connects to the balcony and offers a private, breezy deck, grill, hot tub and ample space for taking in those Amazing Mountain Views. The cabin has an open living room with a leather sleeper sofa, love seat, and armchair; enjoy movie night on the TV or sit by the fireplace. The kitchen is fully equipped, has granite counters, stainless steel appliances, and has enough seating for 10. Upstairs has a pool table w/ TV, the King Master Bedroom, an electric fireplace, jetted tub with an en-suite bath and walk-in shower. On the main level there's a King bedroom w/ a bathroom that is wheelchair-accessible. Two more bedrooms are downstairs, a King bed, and a Queen over Queen bunk bed w/ TV and bathroom w/ a jetted tub/shower combo. Downstairs has a laundry room and a sleeper sofa. Enjoy a home cinematic experience with a big screen TV, theater stadium-style seating, a popcorn bar, arcade machine, and even more panoramic views of the Smokies. You'll love this beautiful cabin, book now today!
Kala Powers
Very nice and clean place highly recommend.
CIndy Nurse
Friendly staff.
Karlee Garrett
A higher calling is a very beautiful and comfortable cabin with a spectacular view.
Janice Mark
Beautiful cabin! Great location!
Kristen Holloway
Great location with incredible views!!
Amy Raber
House was clean! View was absolutely awesome! Everything was in working order. Beds were clean. This house has everything you need and the people were very helpful when we had a problem with our hot tub.
Eva Wilson
Beautiful view. Great cabin for two families. We had 8 people and plenty of room and space. Great location near the parkway.
Larry Harsh
Great views, clean cabin.
Lisa Boyd
Bachelorette weekend huge success! There were nine of us and A Higher Calling was the perfect cabin for us. We all slept comfortably and woke up to the most beautiful sunrise and view. The cabin was stocked with all the things we needed and the hot tub was a hit after a long day of activity. Great place to stay! Would stay here again with a large party!
Melissa Wolney
Amazing time at the cabin with family. So close to attractions but far enough away to enough the scenery of the Smokey Mountains. Cabin was gorgeous and the kids loved the pool table, jacuzzi and gaming table! Would recommend highly and we can't wait to come back!!!
Mary H.
Cabin was very clean and comfortable for the 8 adults in our party. Awesome views!
Mercedes Kiser
Very nice place. We all had a good time and relaxed. Would love to come back again.
Billie Coleman
We had a wonderful time! The cabin was beautiful and very clean!
ronald G Jackson Sr
I appreciate what ya'll did we had an awesome time at a higher calling look forward to next year
Debra Cox
The view was Amazing!! The cabin fit every need. Stayed with a large group with no complaints from anyone.
Theresa Pomeranke
Very nice
Vickie Greentree
We stayed in "A Higher Calling" for a week. It was fantastic! There were 8 of us. We had plenty of space.The cabin was beautiful and clean. It was stocked with all the necessities. The view was awesome. We couldn't have been more pleased. The staff called on our second day to check and make sure we didn't need anything. We didn't. (As i said it was stocked well).I thought that was very thoughtful and professional. We will definitely be using Bear Camp Cabins again! I should also say that we had booked this cabin before the pandemic hit and they were very accommodating when we needed to reschedule because of restrictions and shut-downs.
View response from BearCamp
Thank you so much we would be honored to have you stay with us again