Smoochin' Moose
Select check-in and check-out dates
Please select the nights you would like to reserve using the availability calendars.
Bedrooms: 4 Bathrooms: 4 Sleeps: 12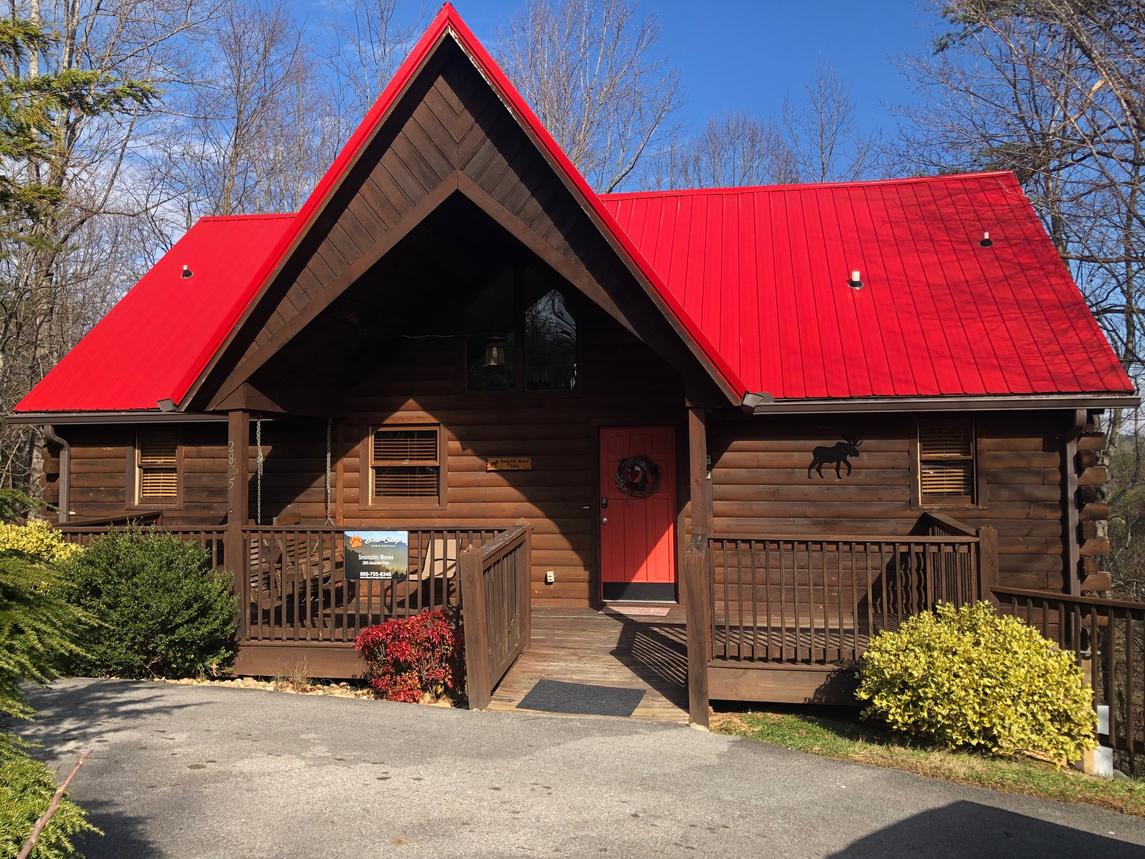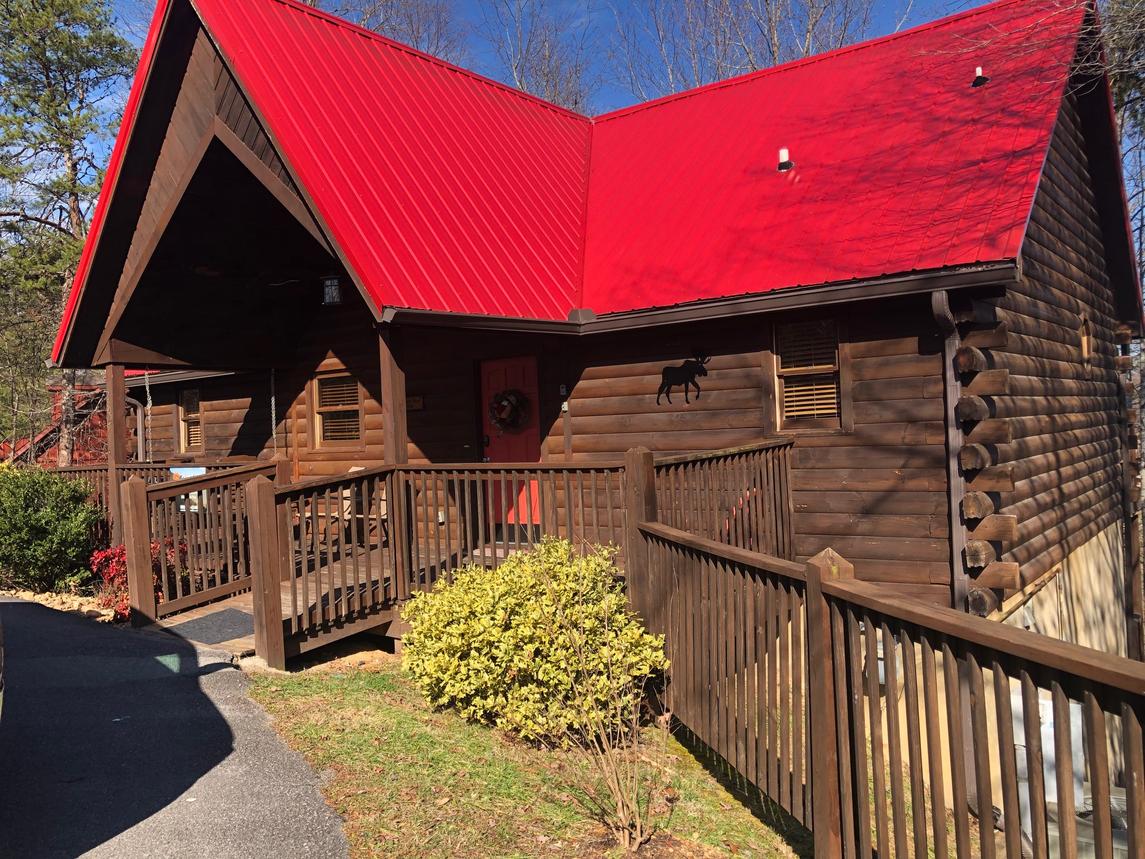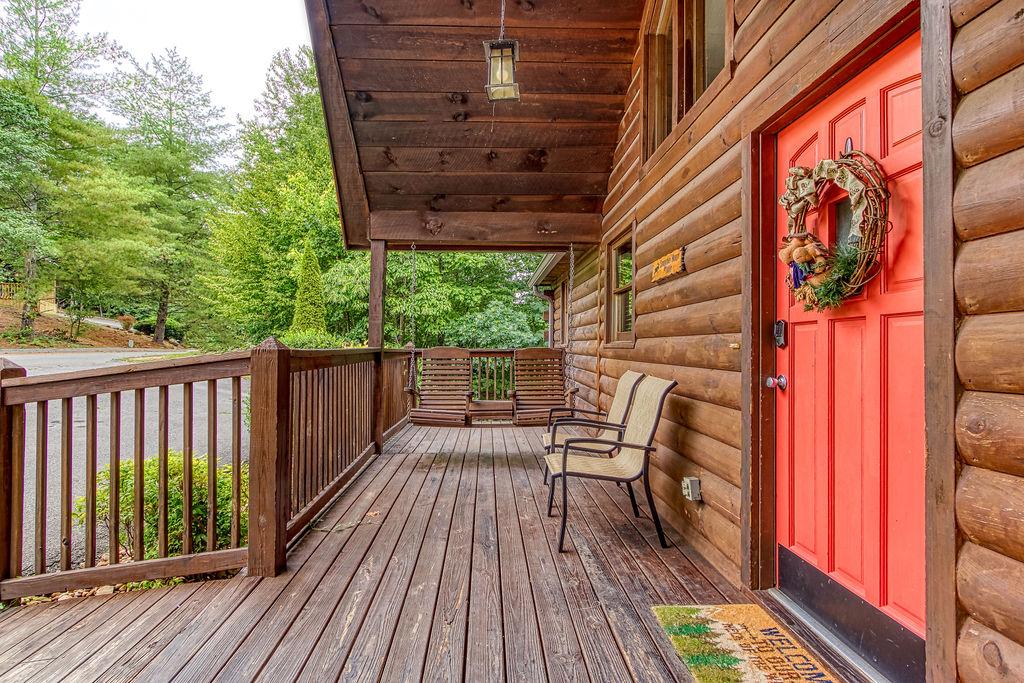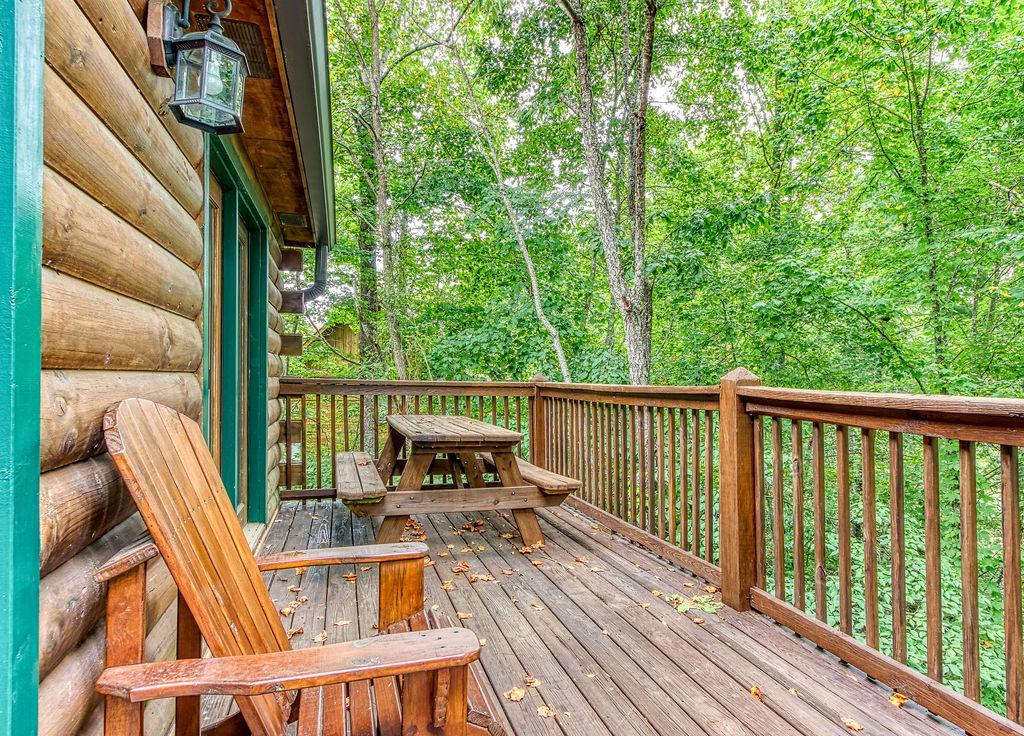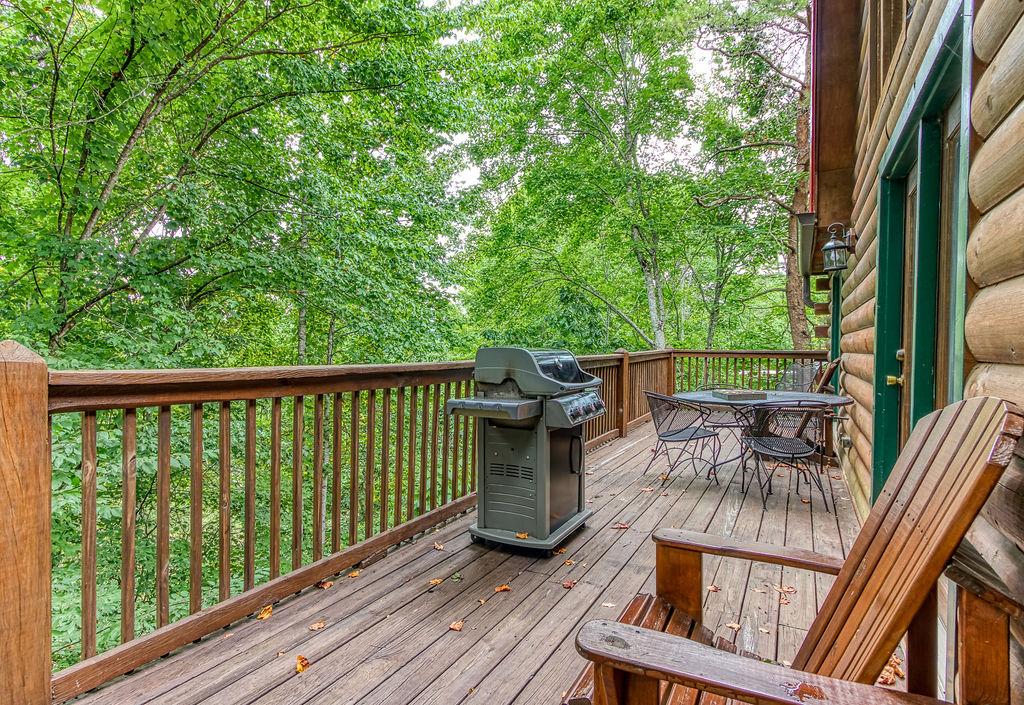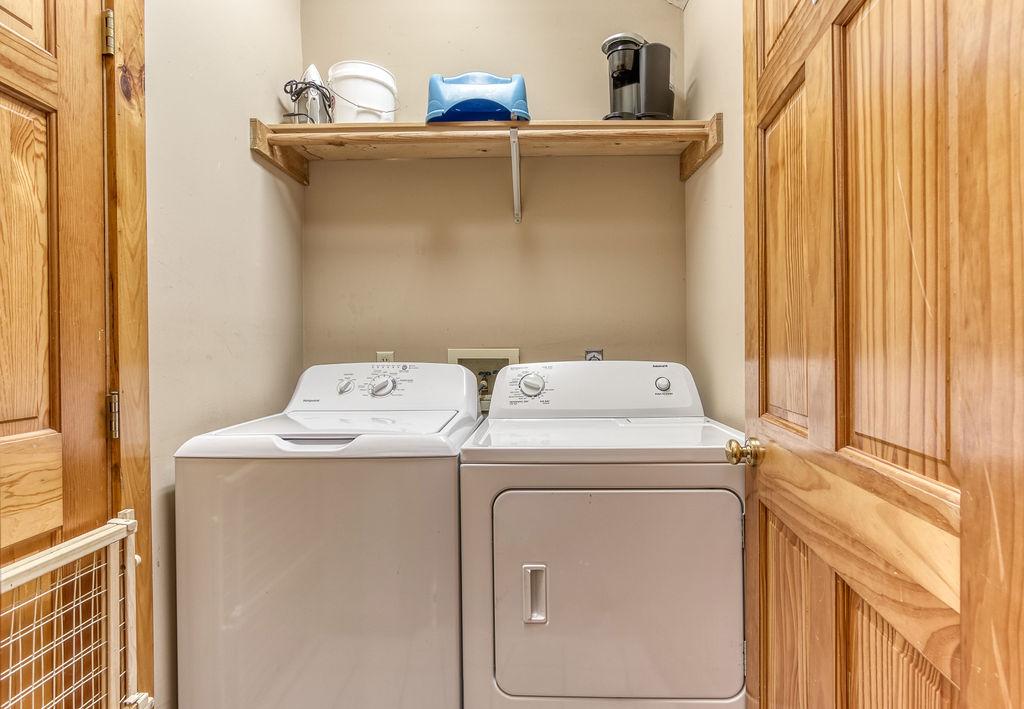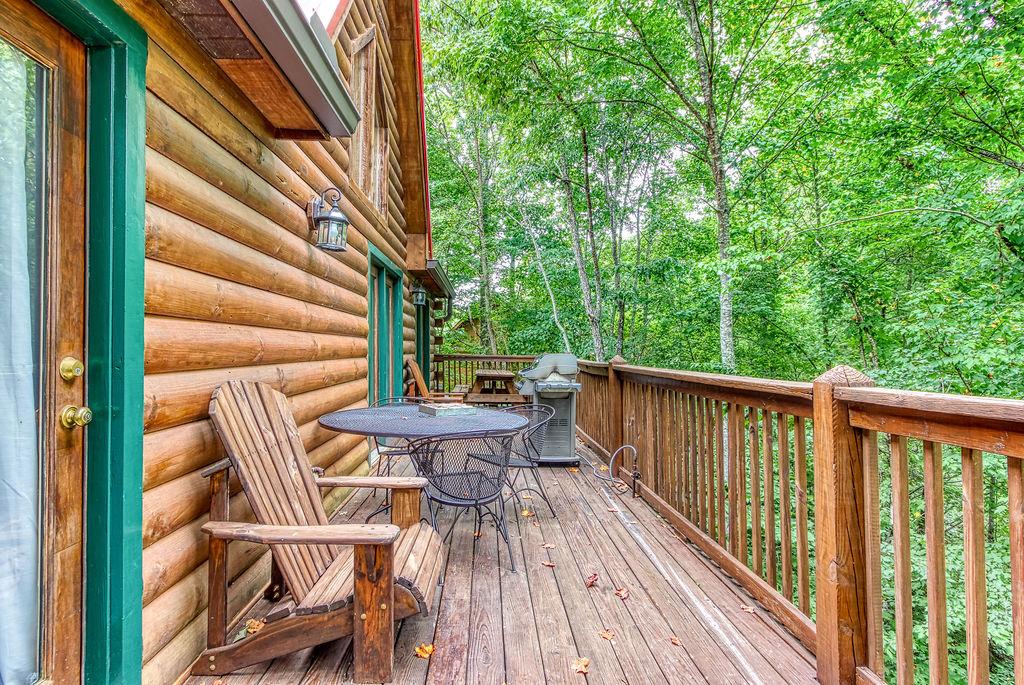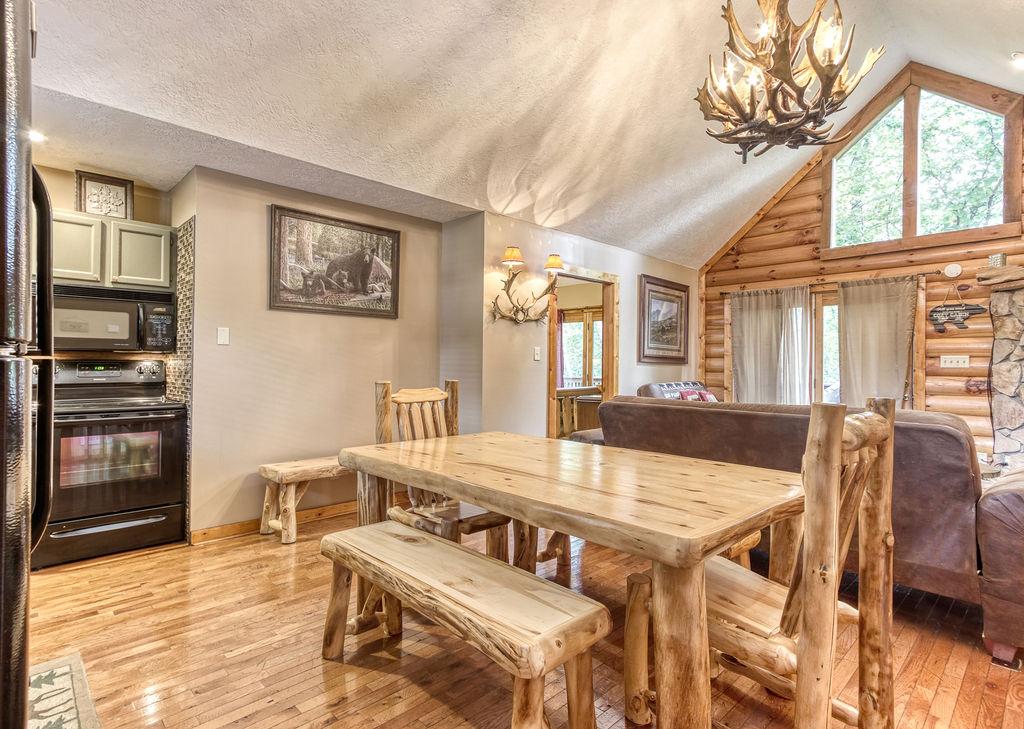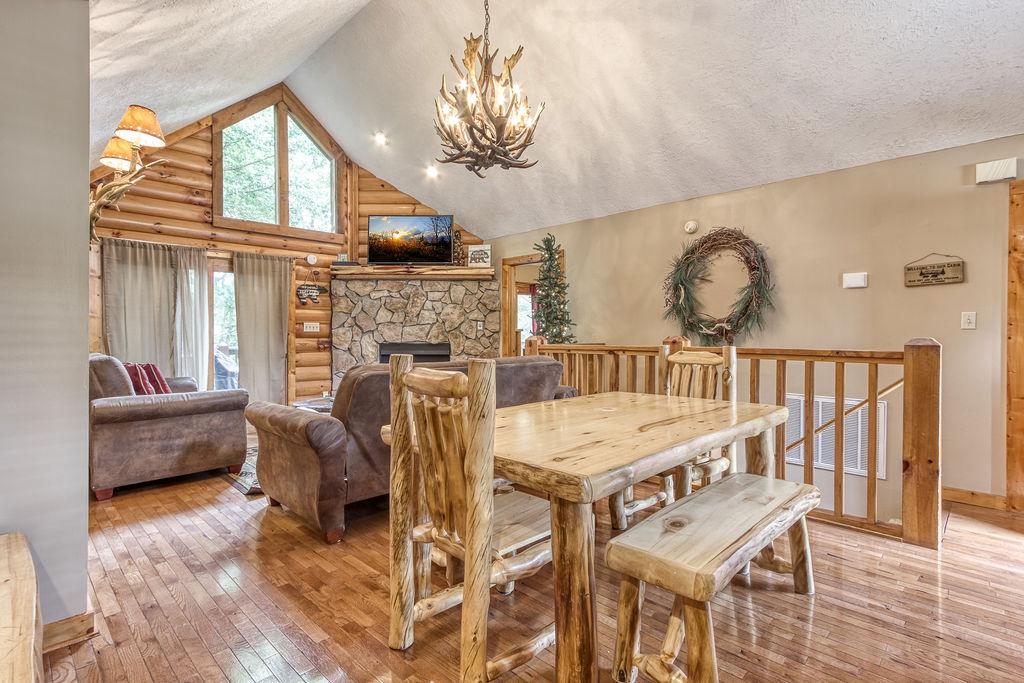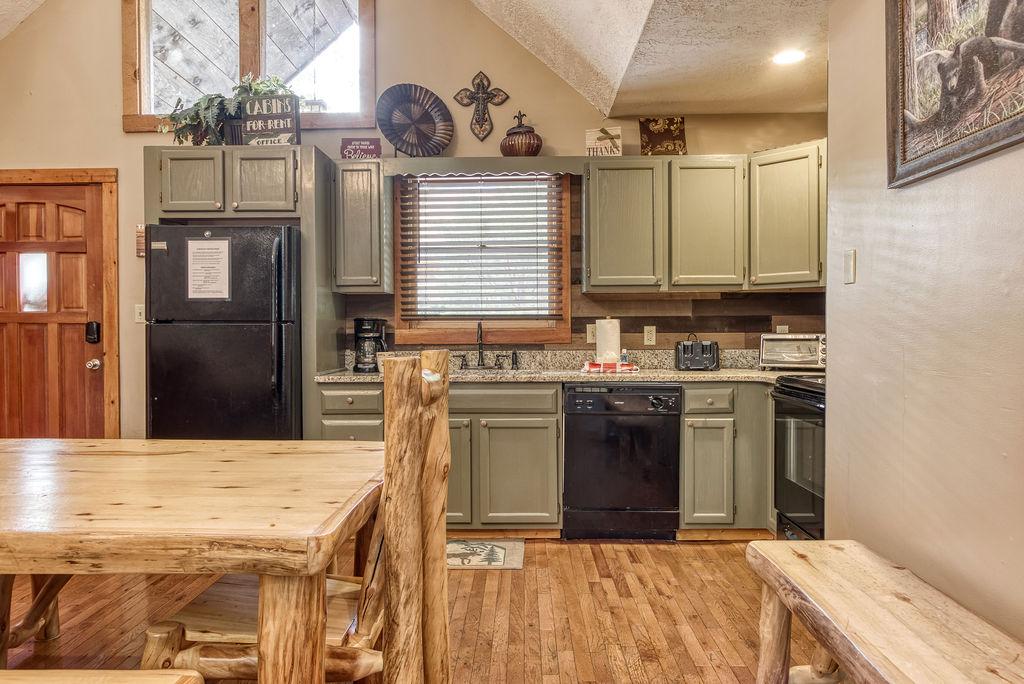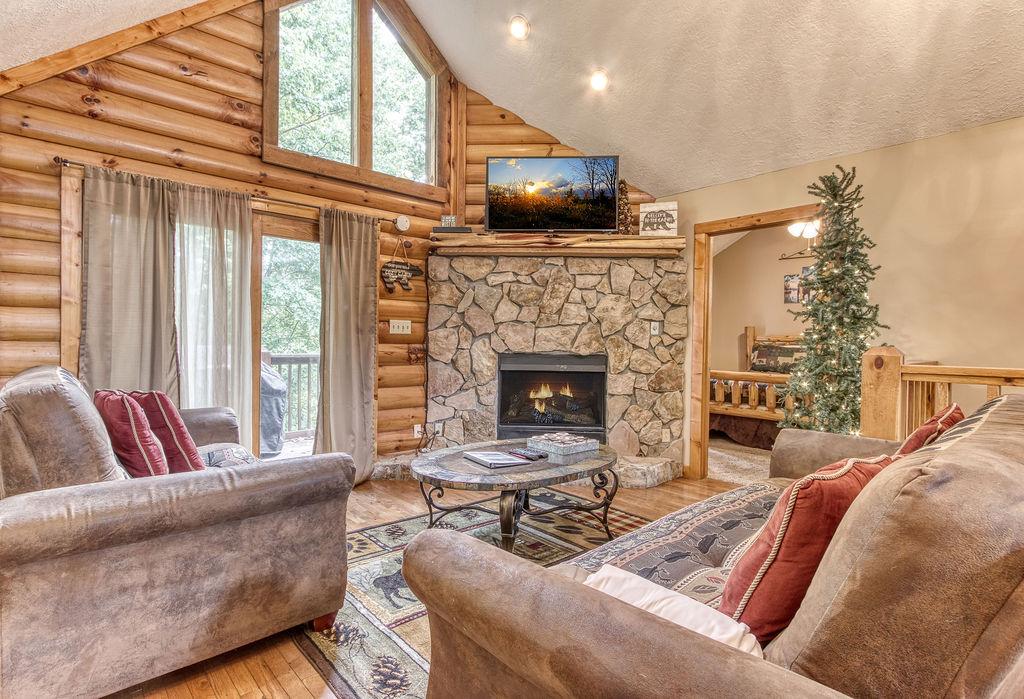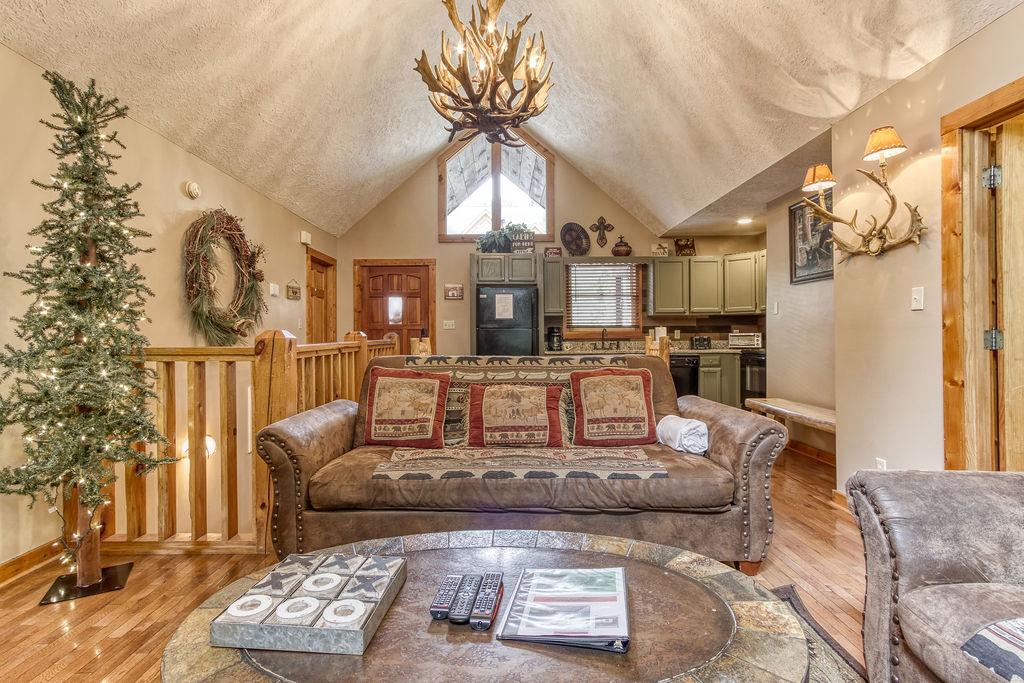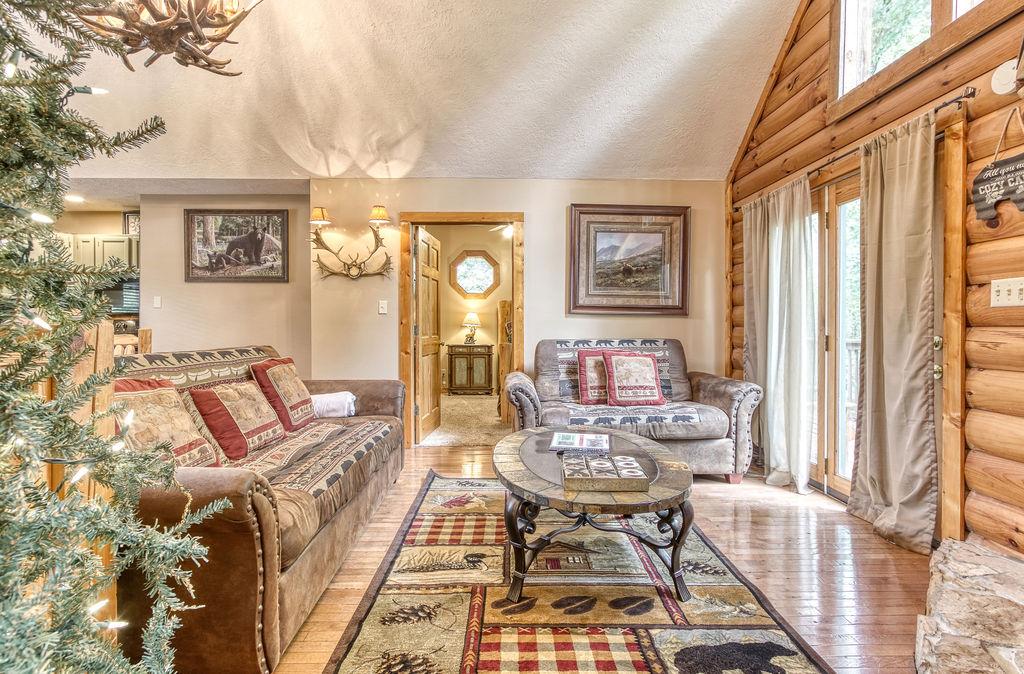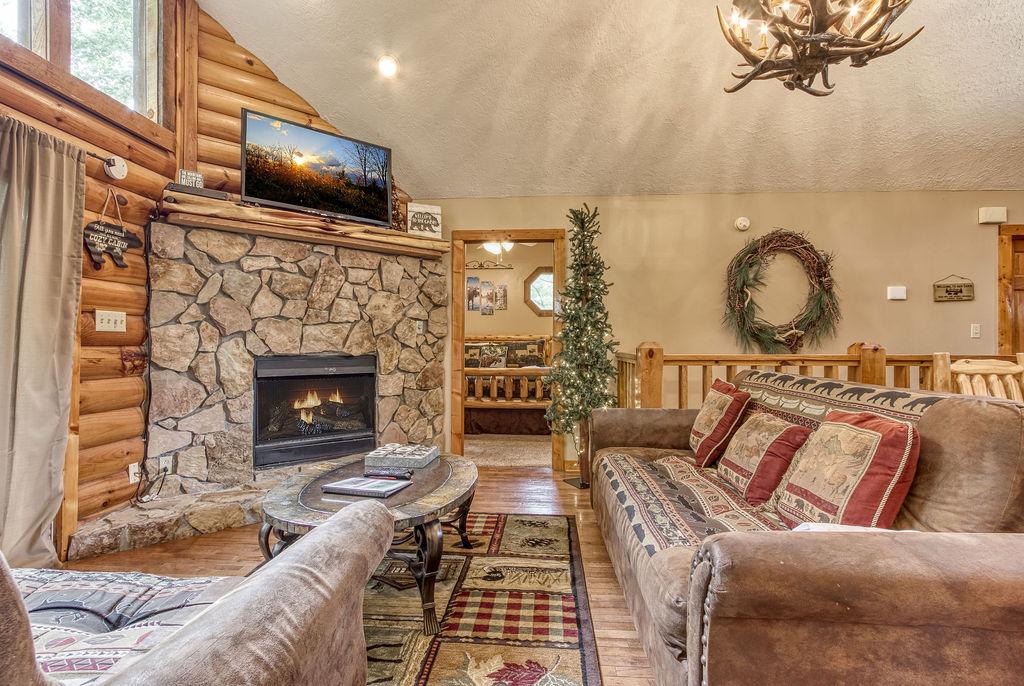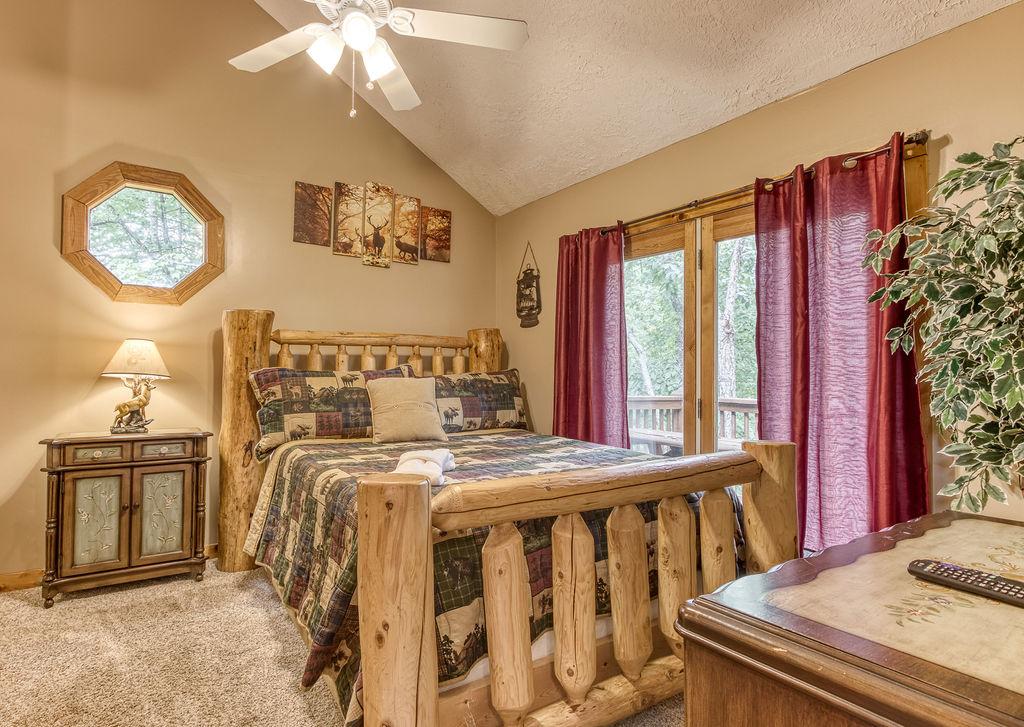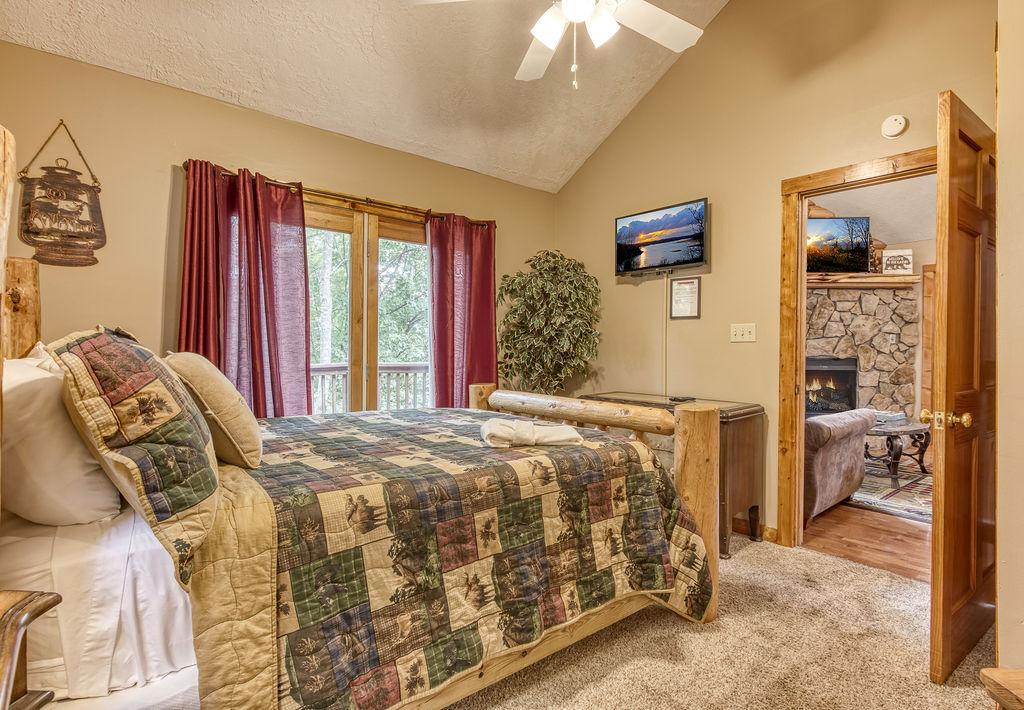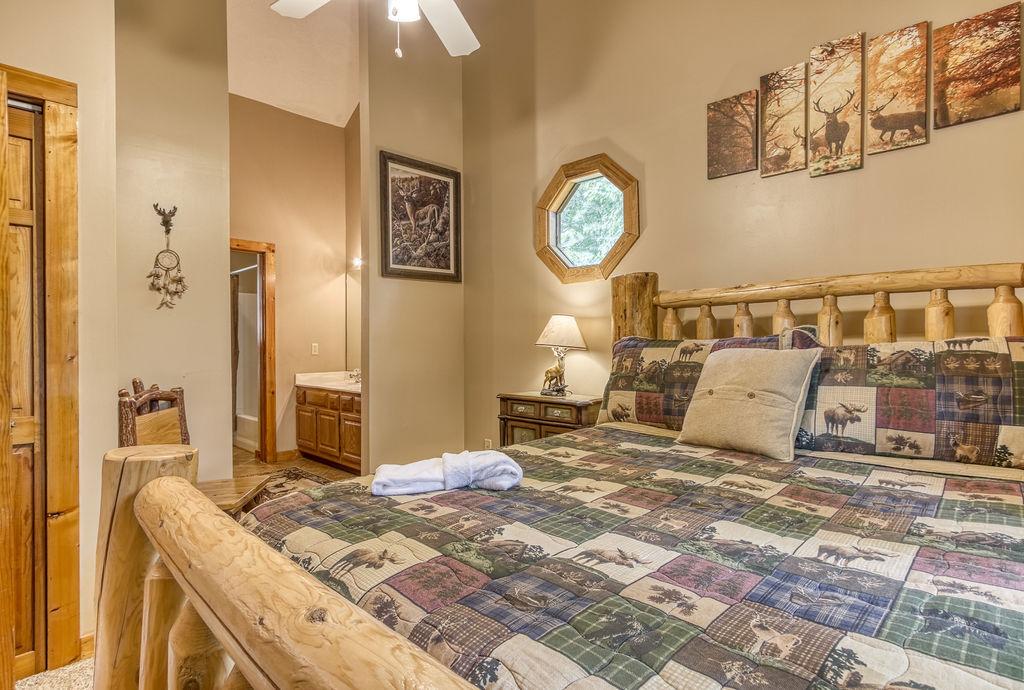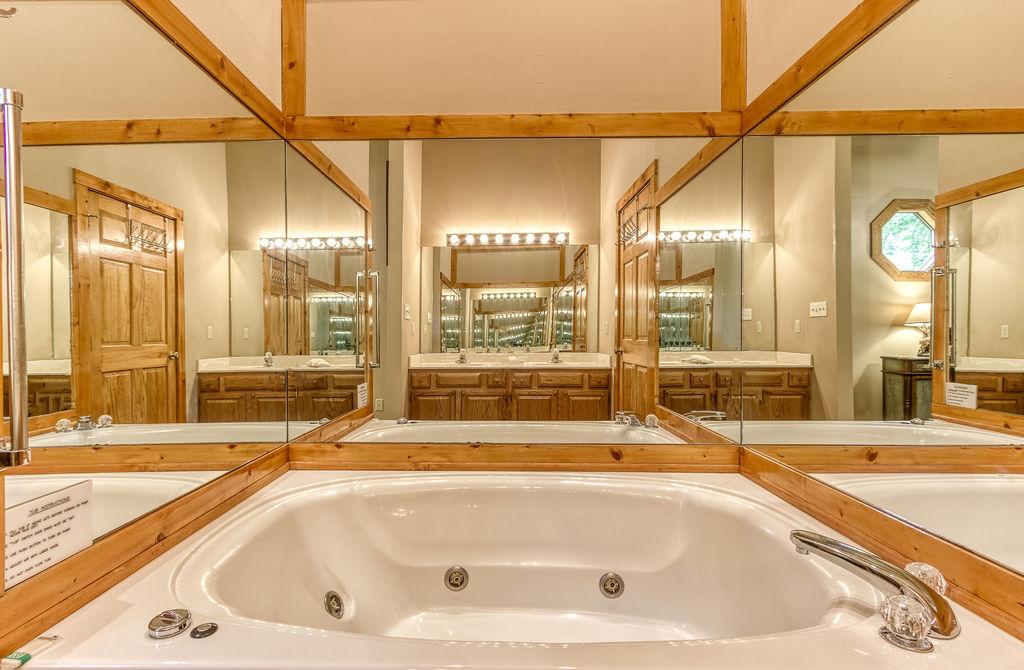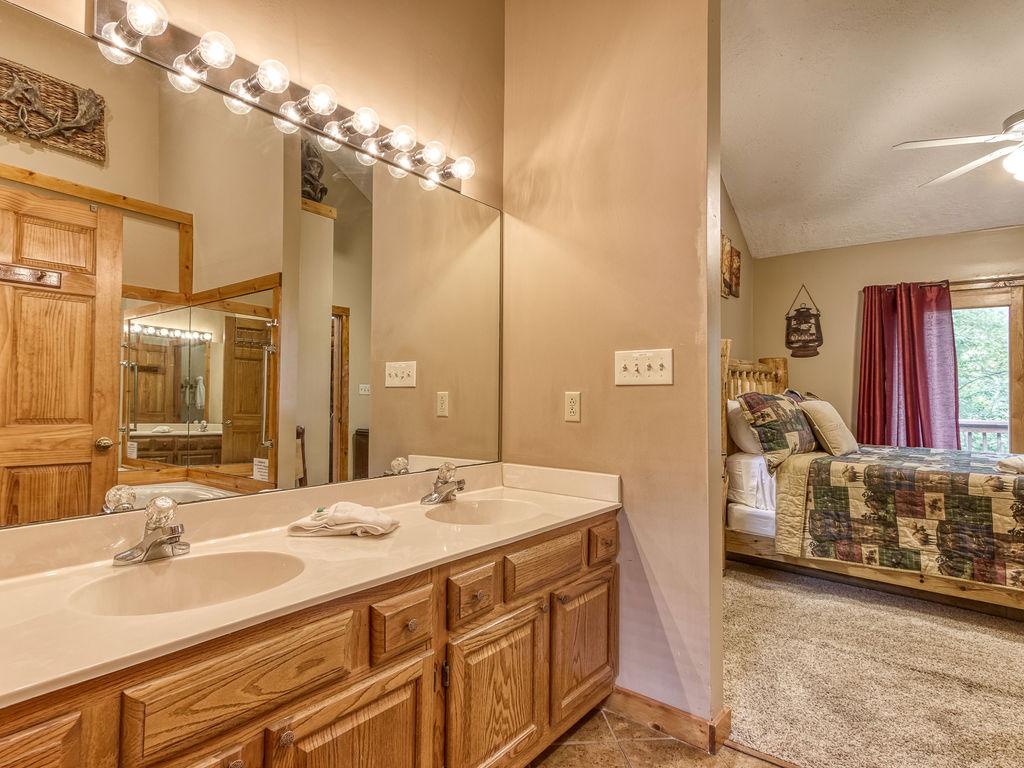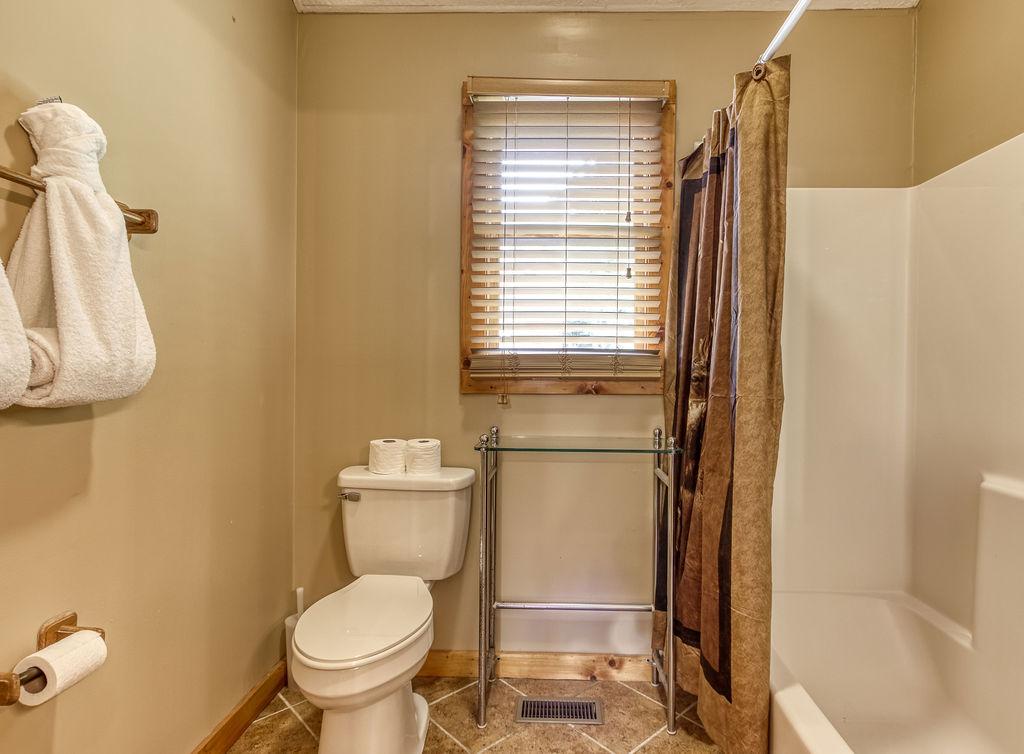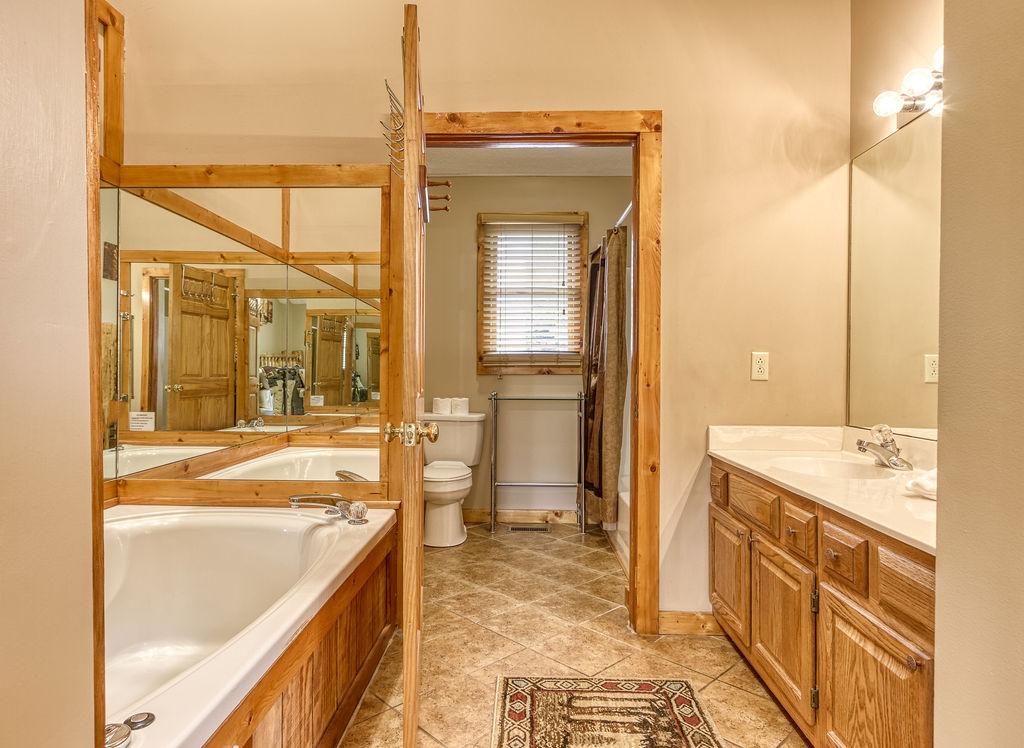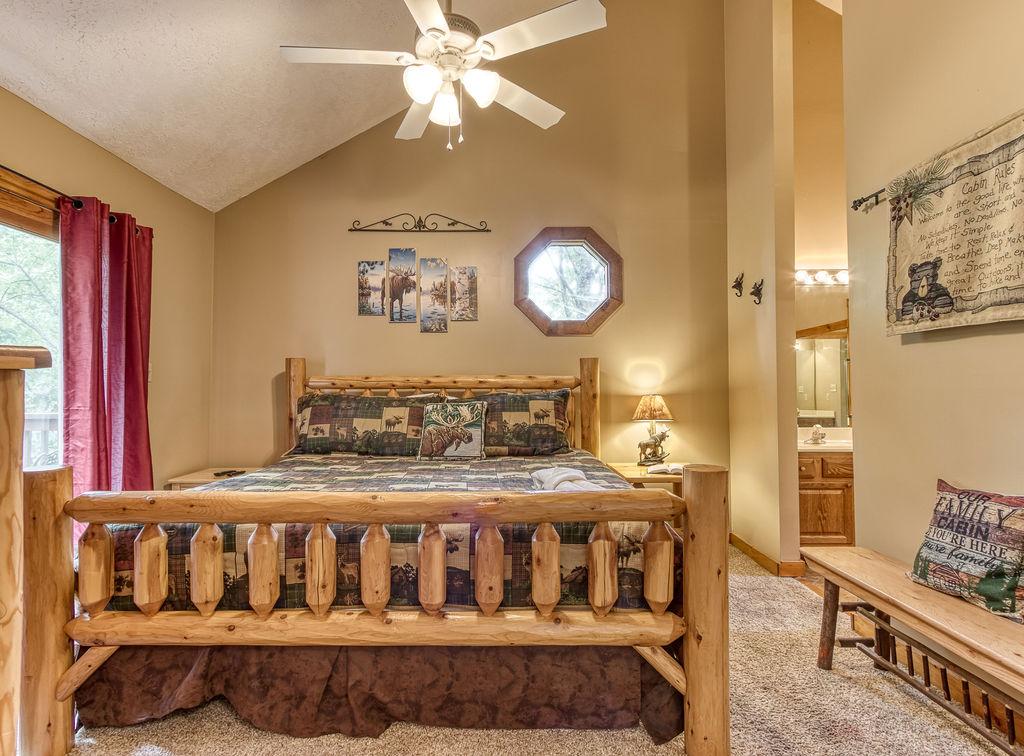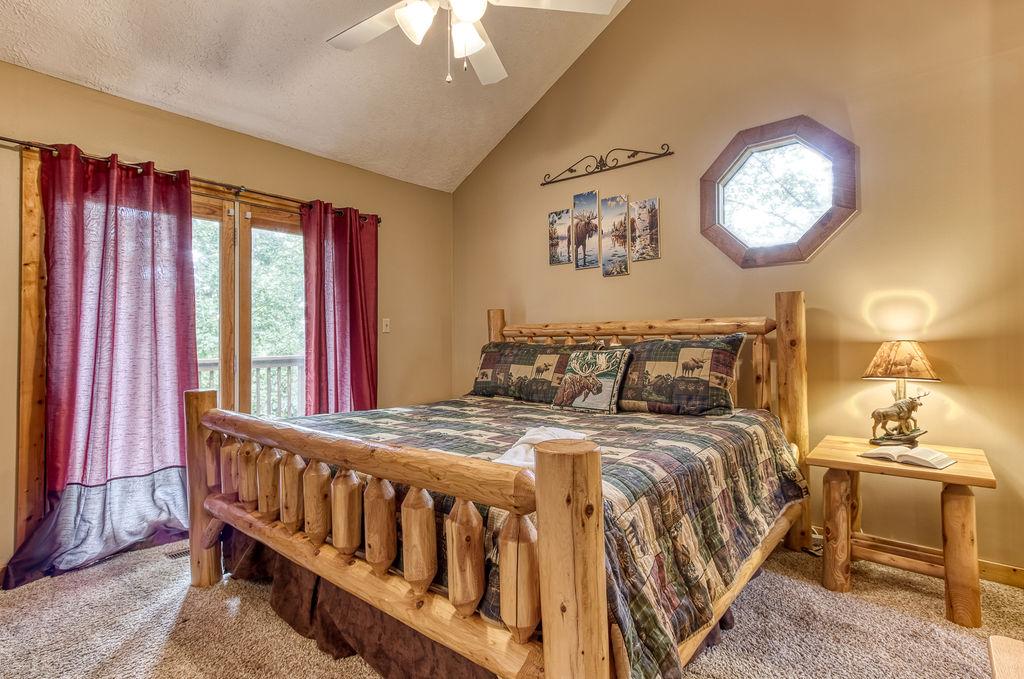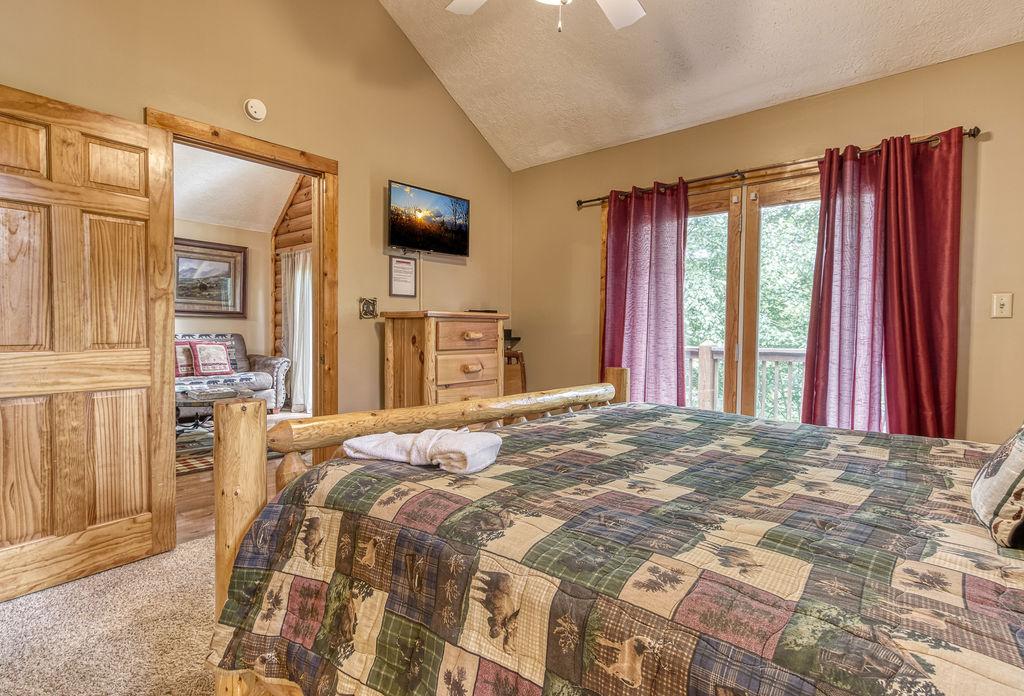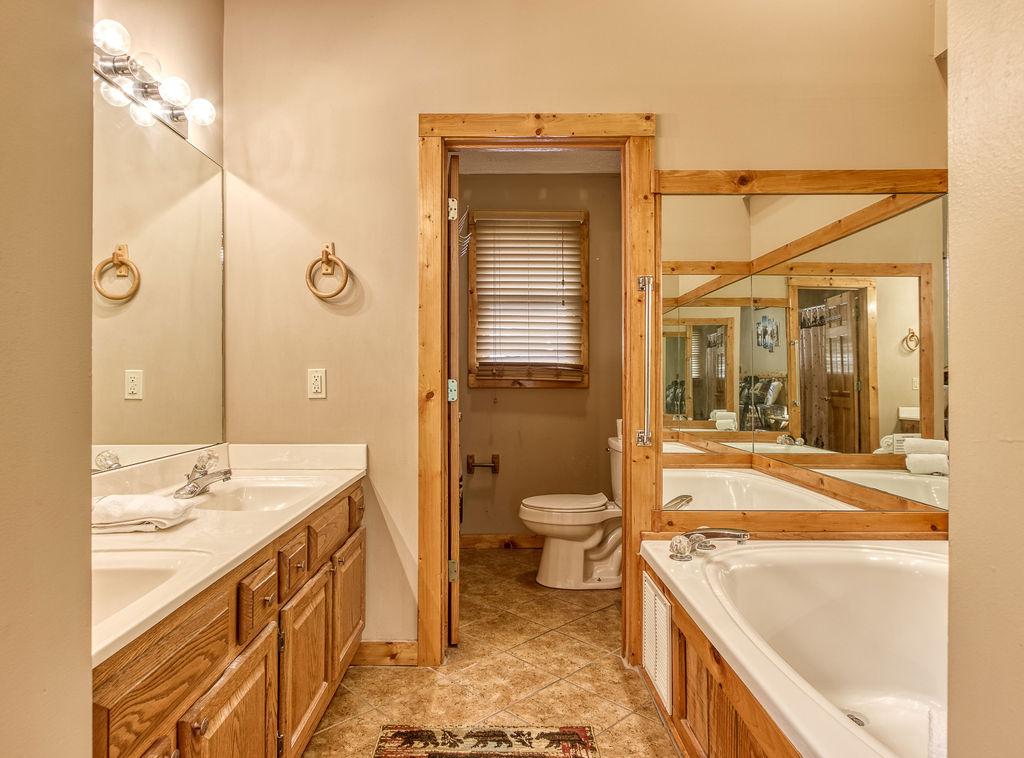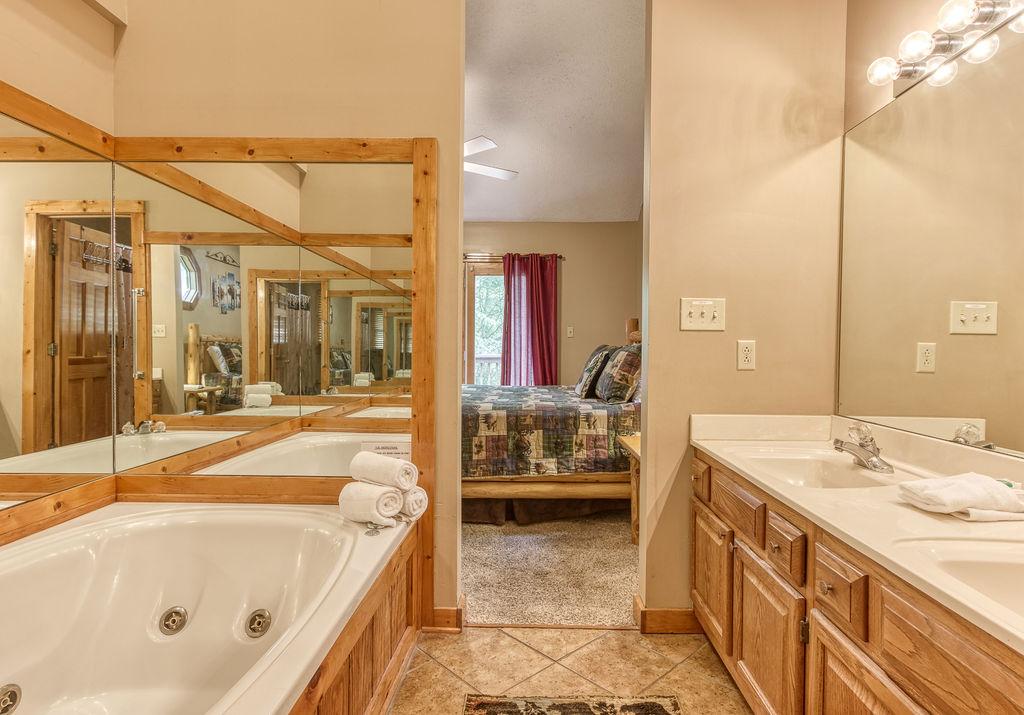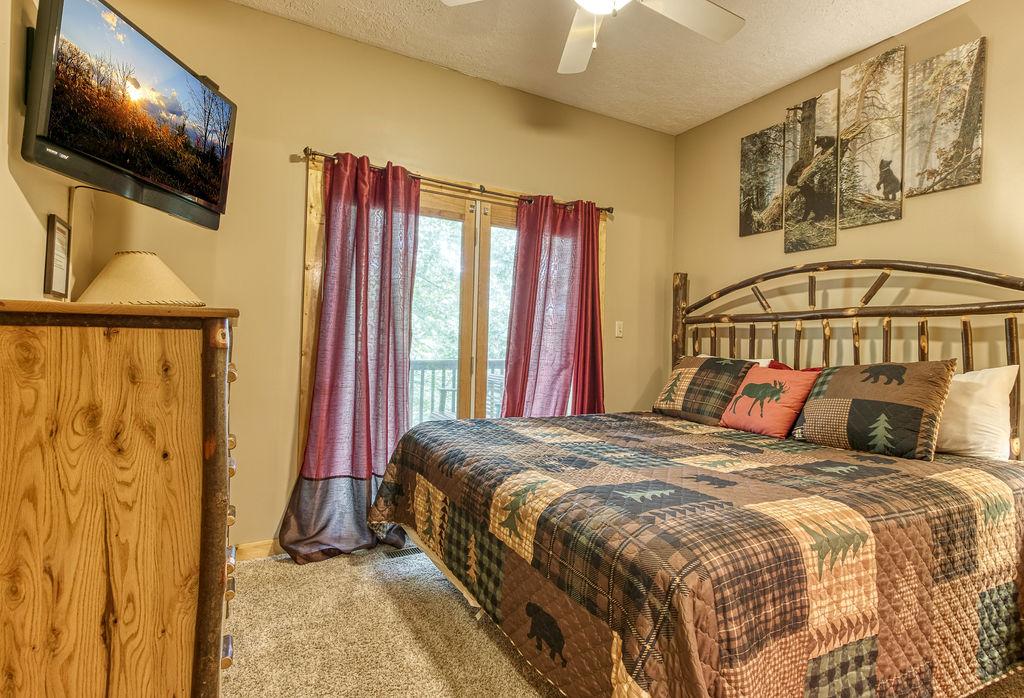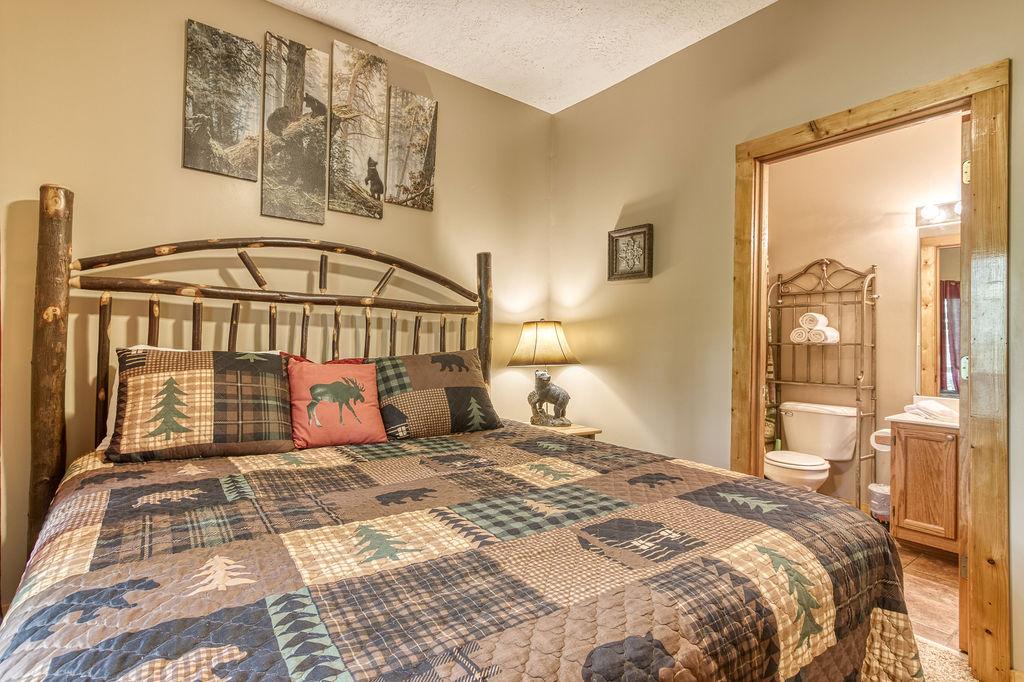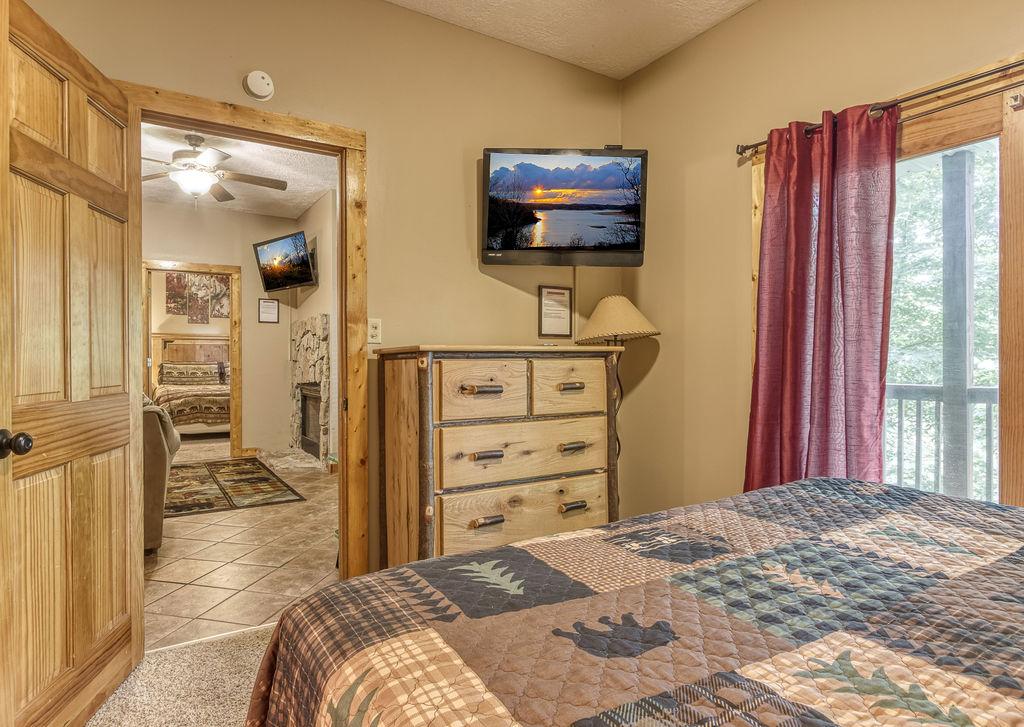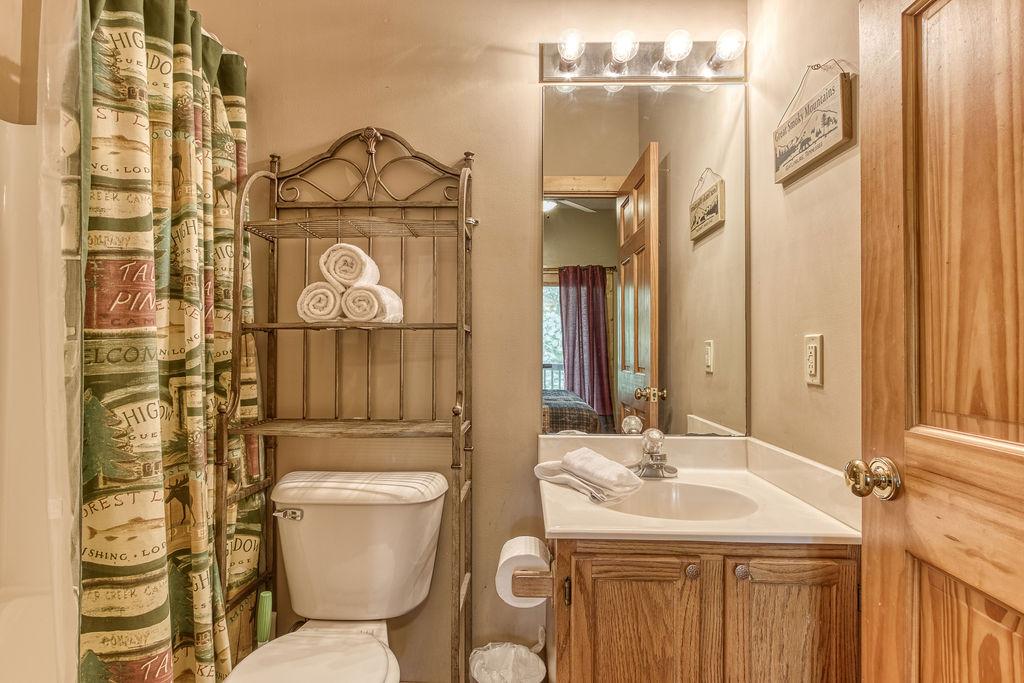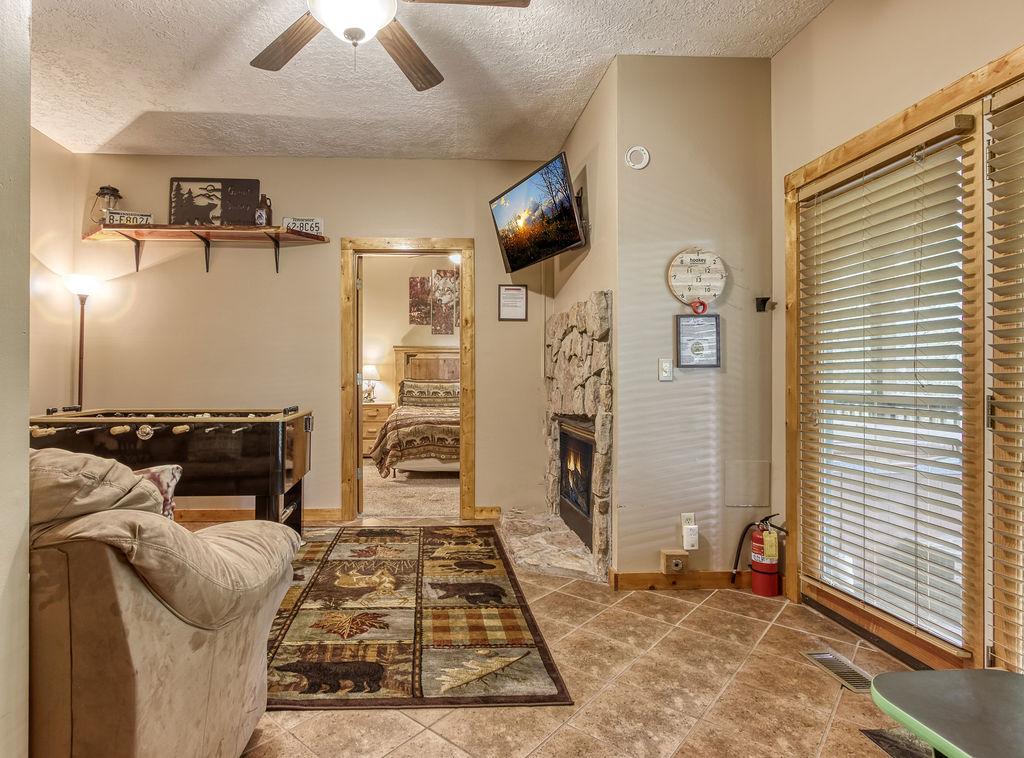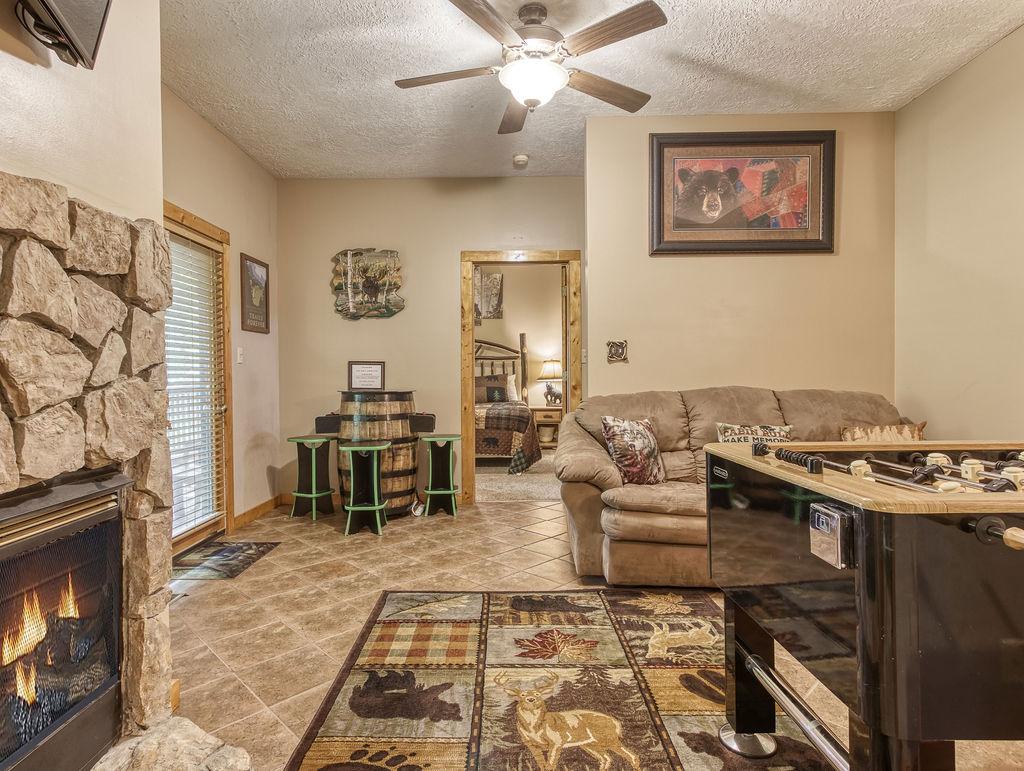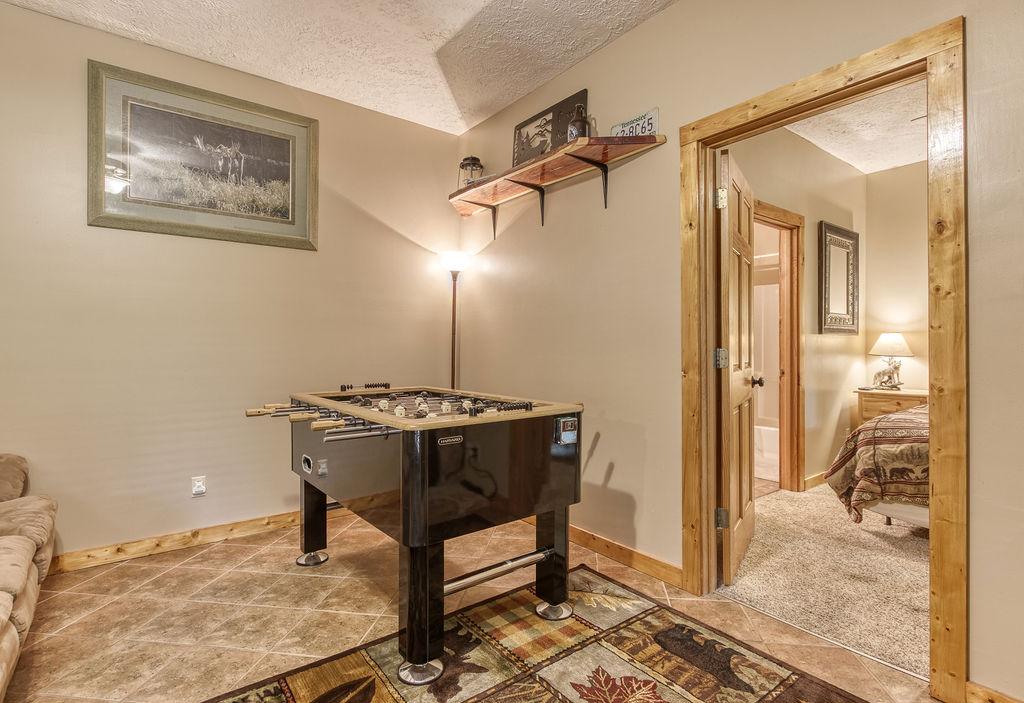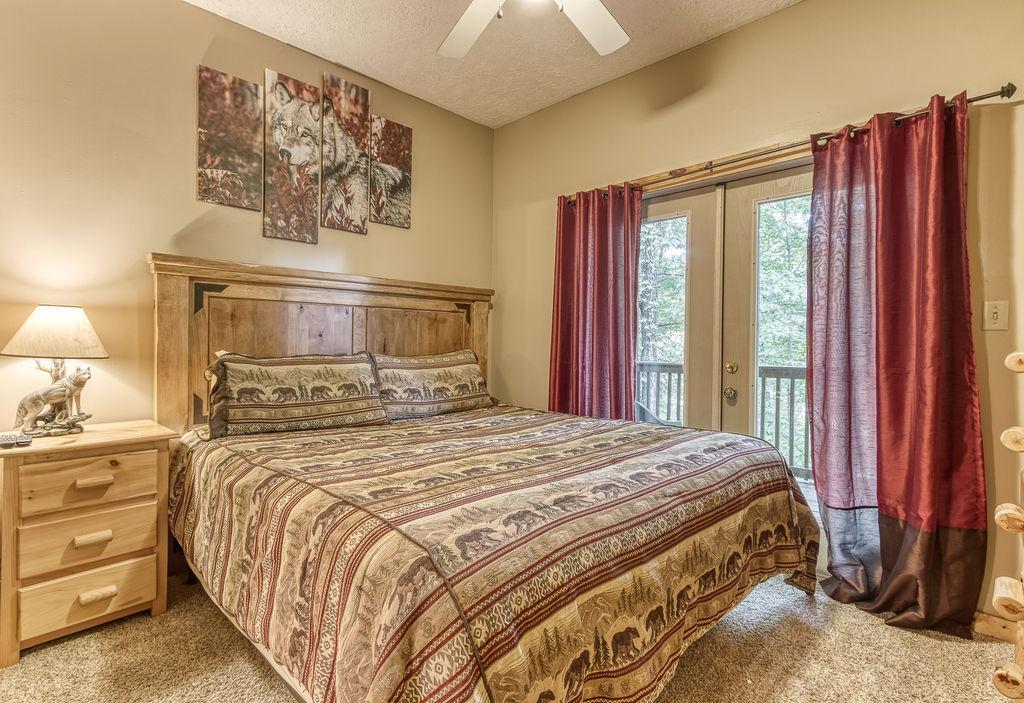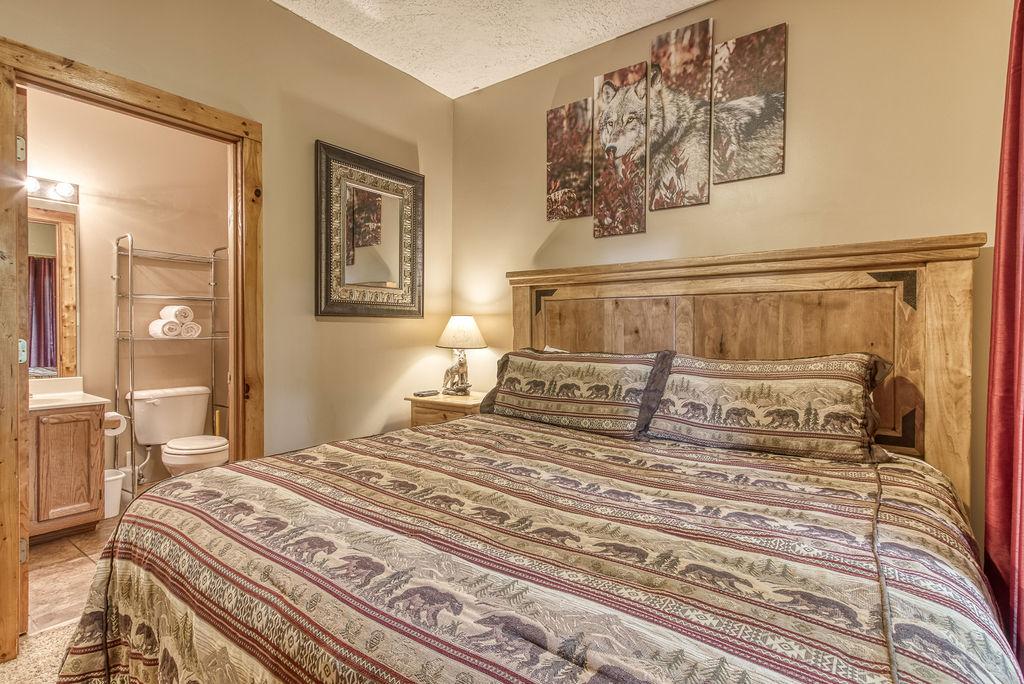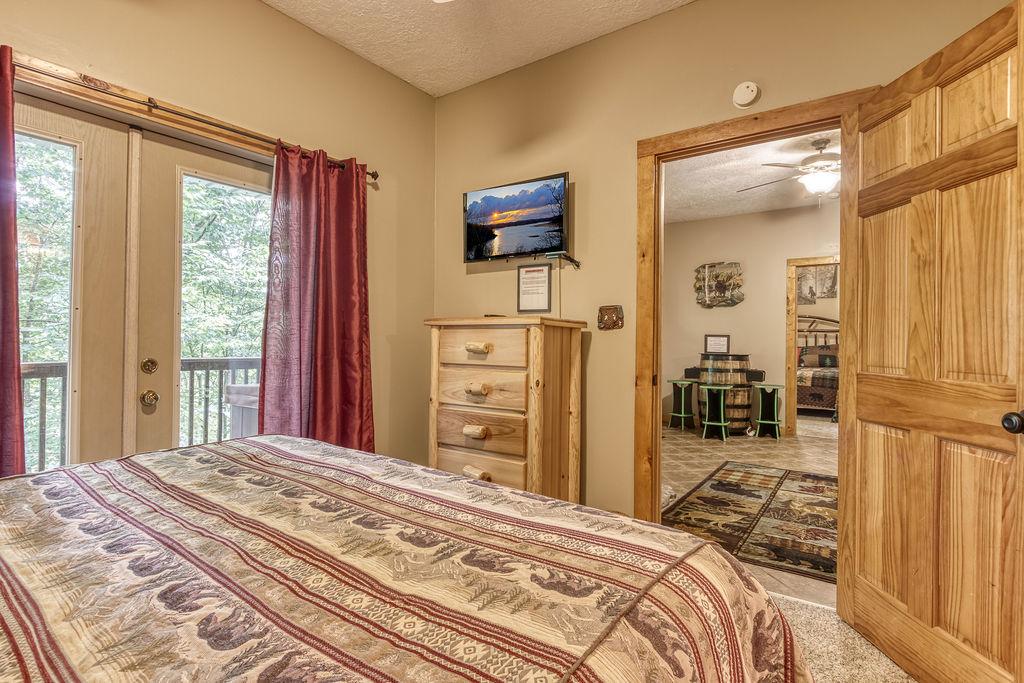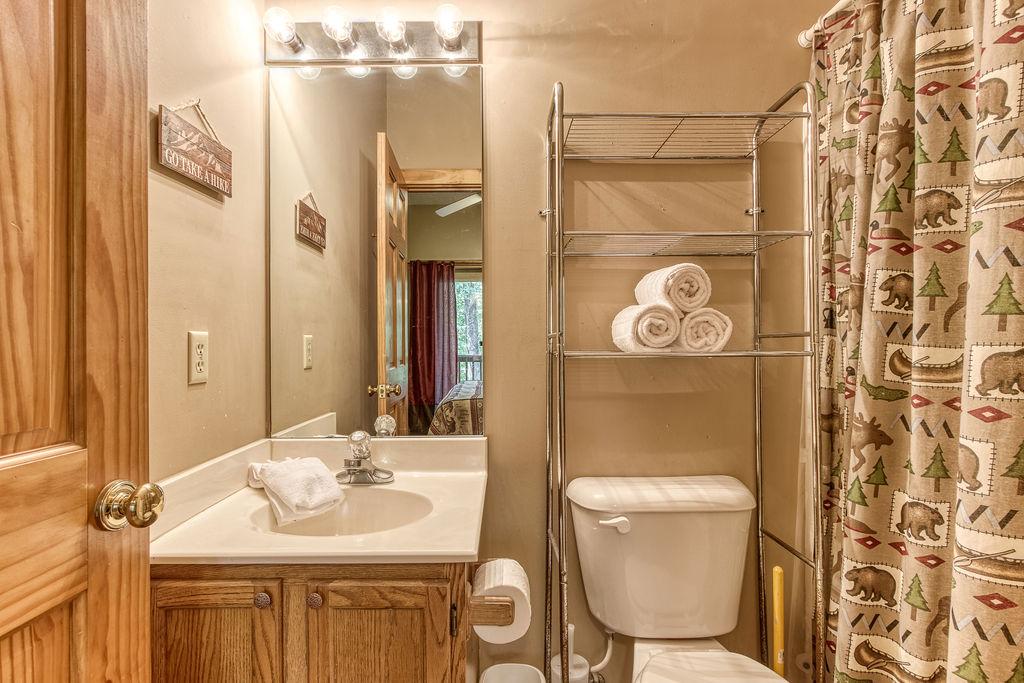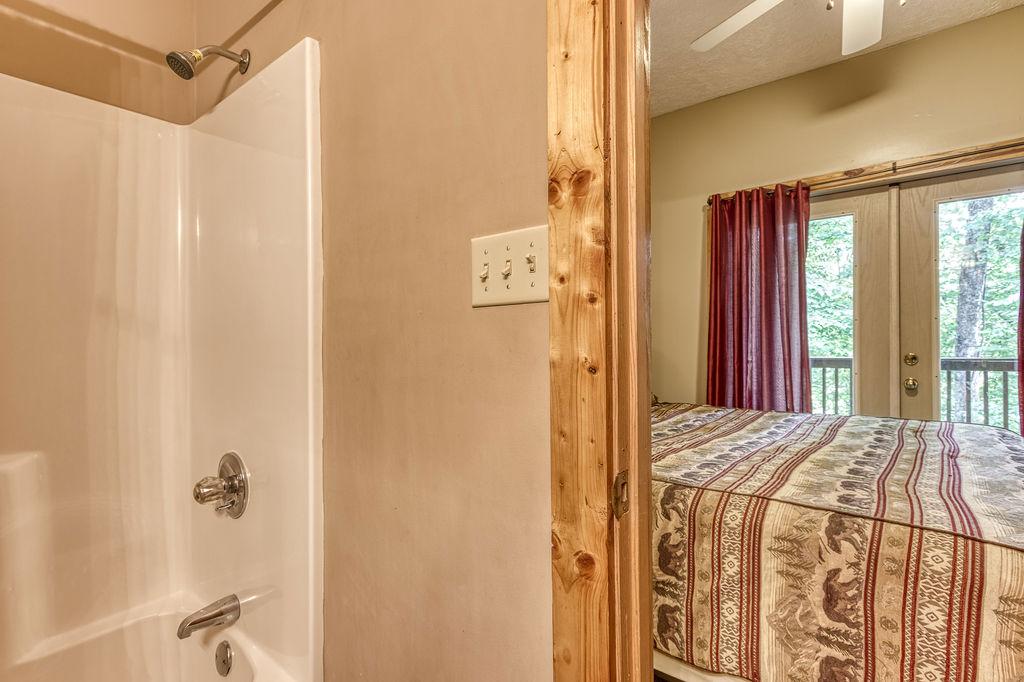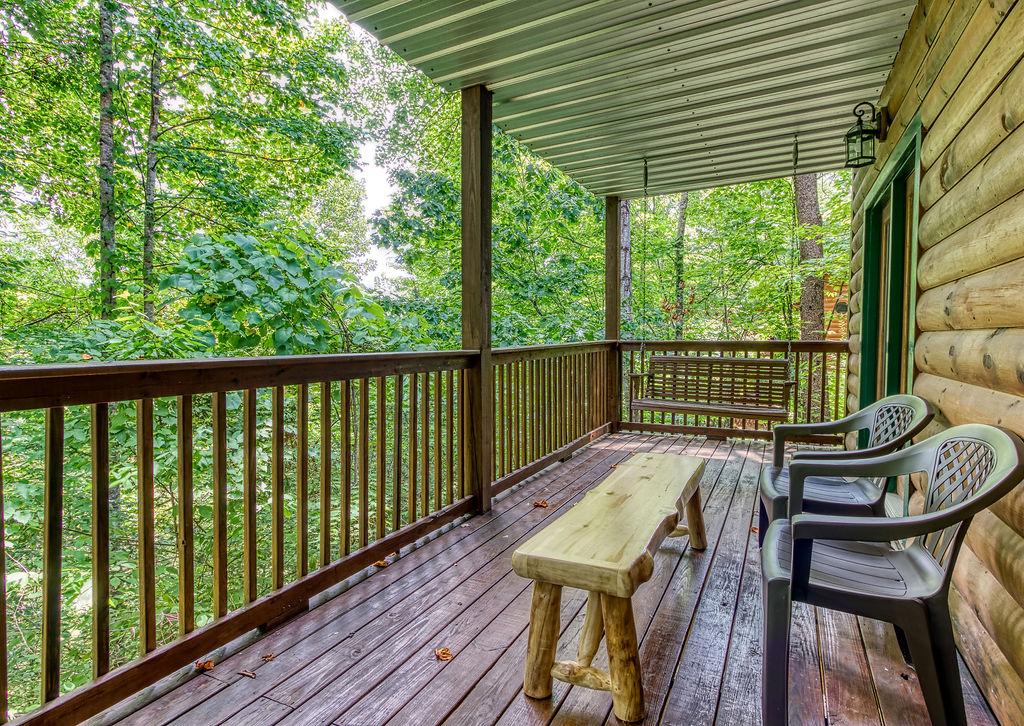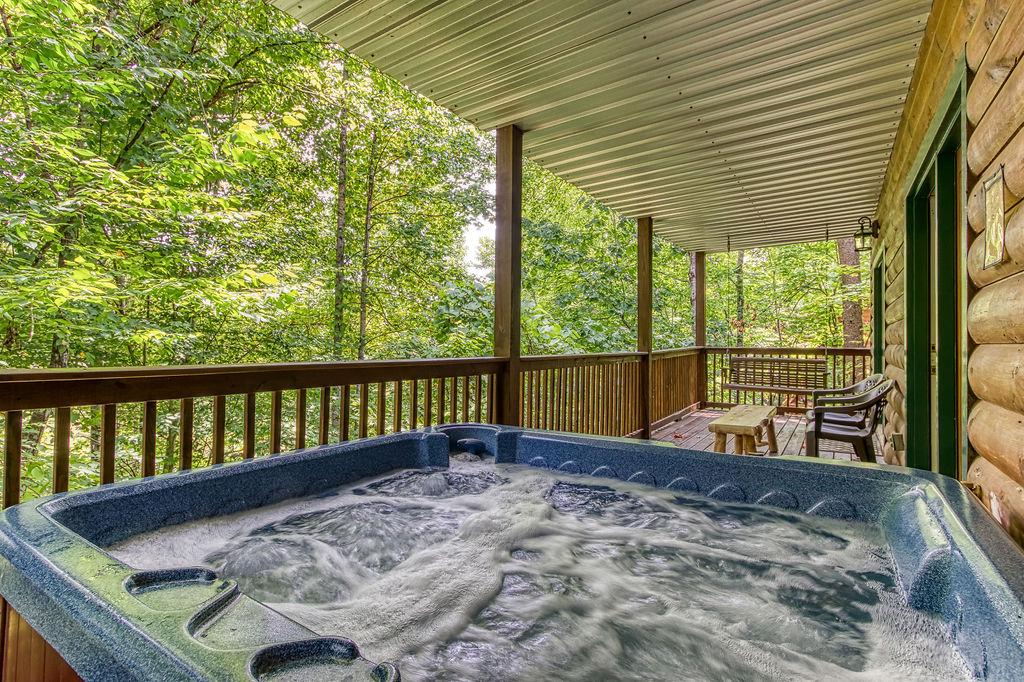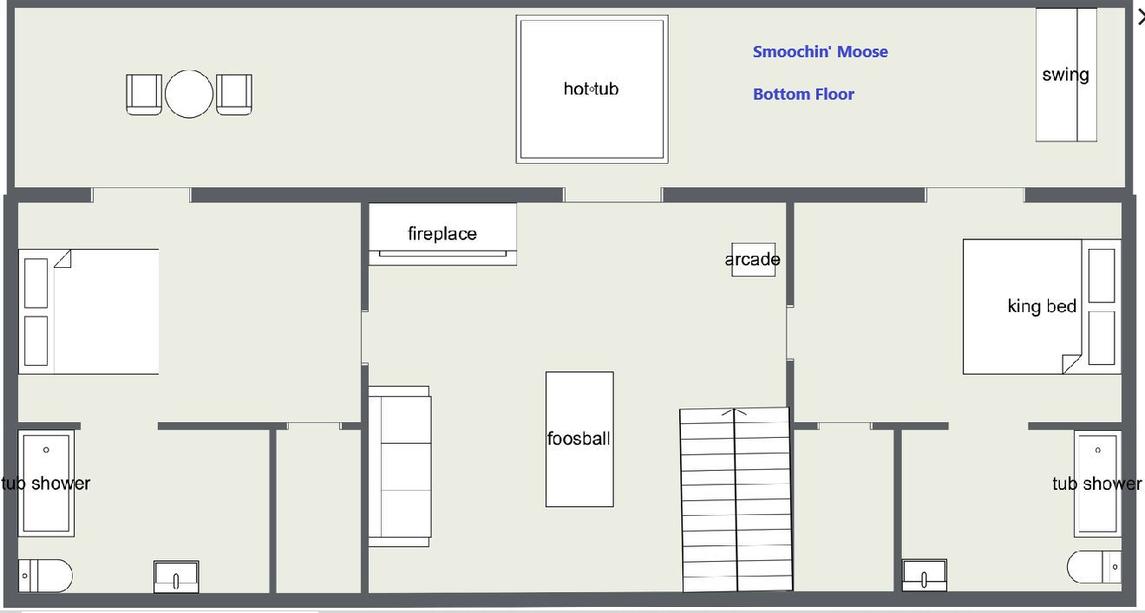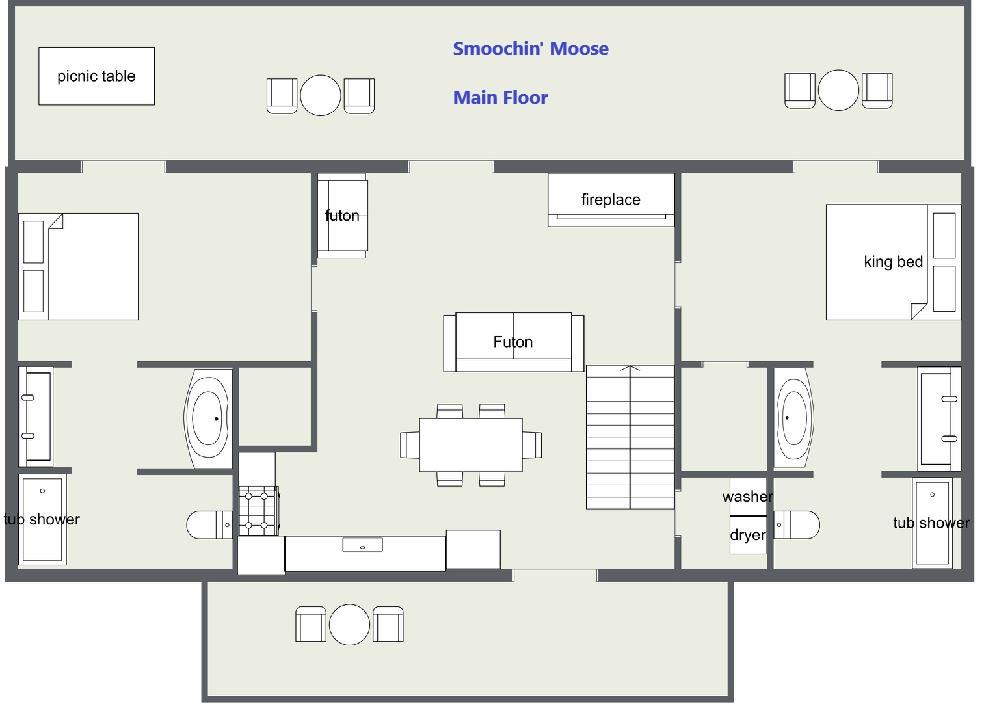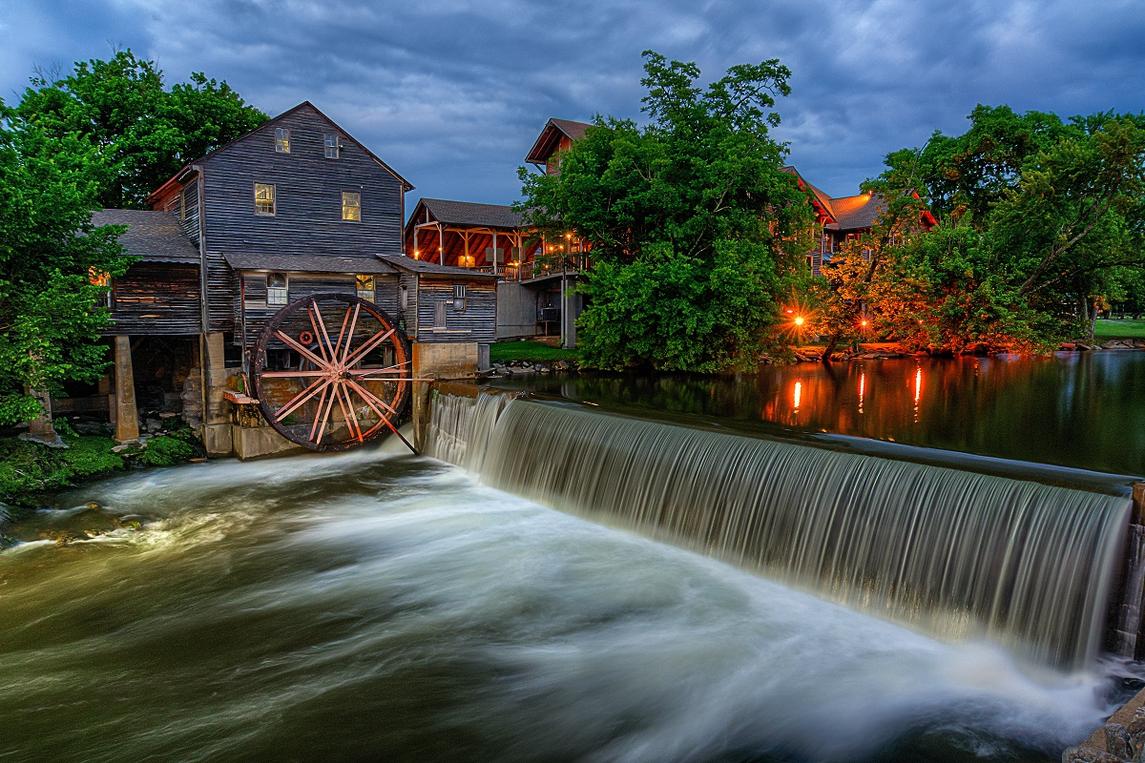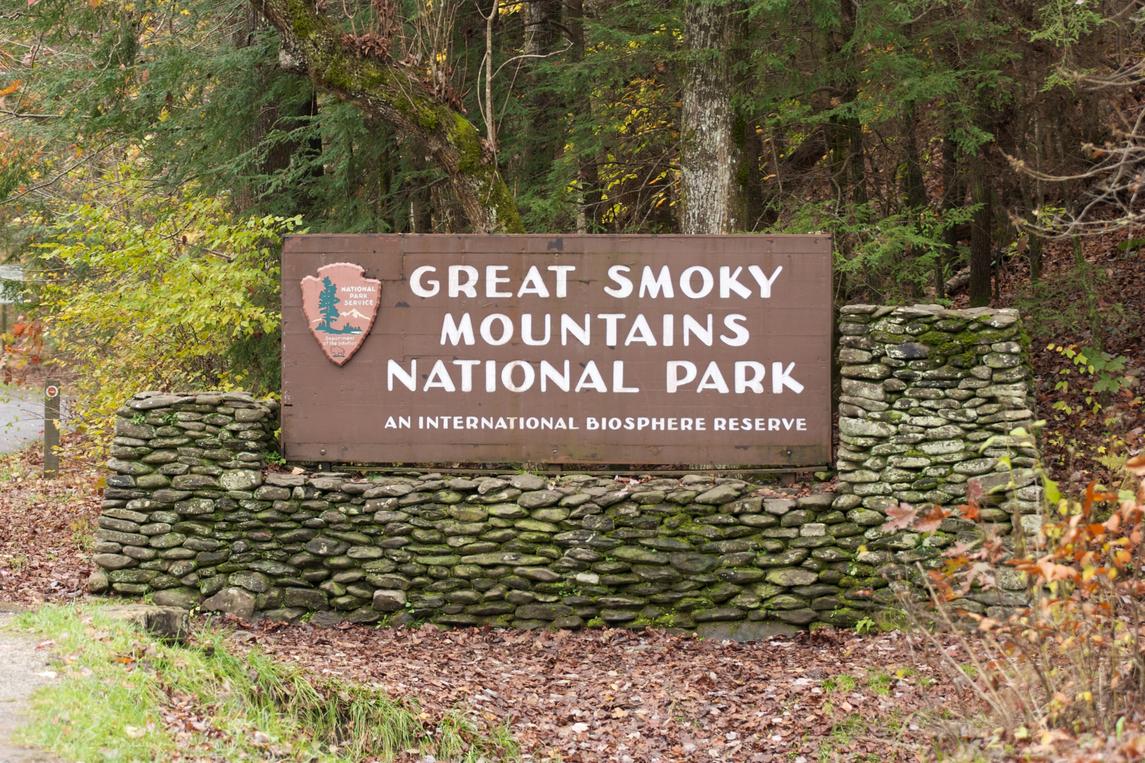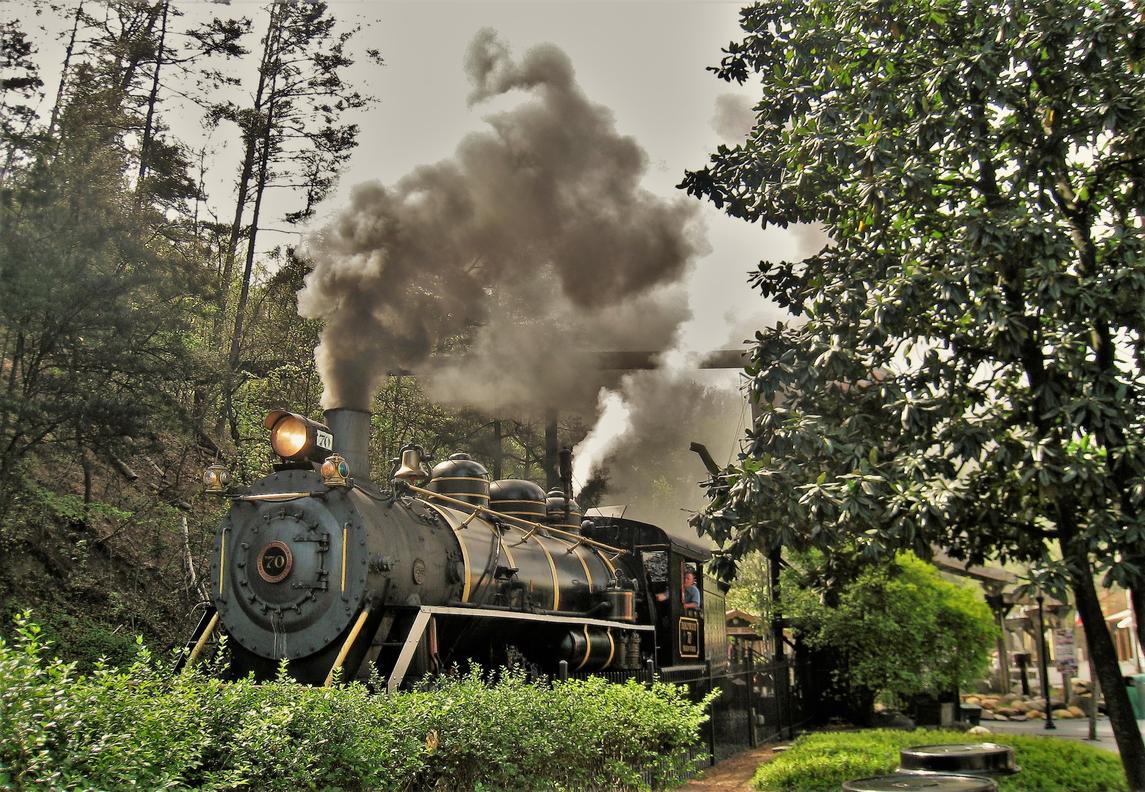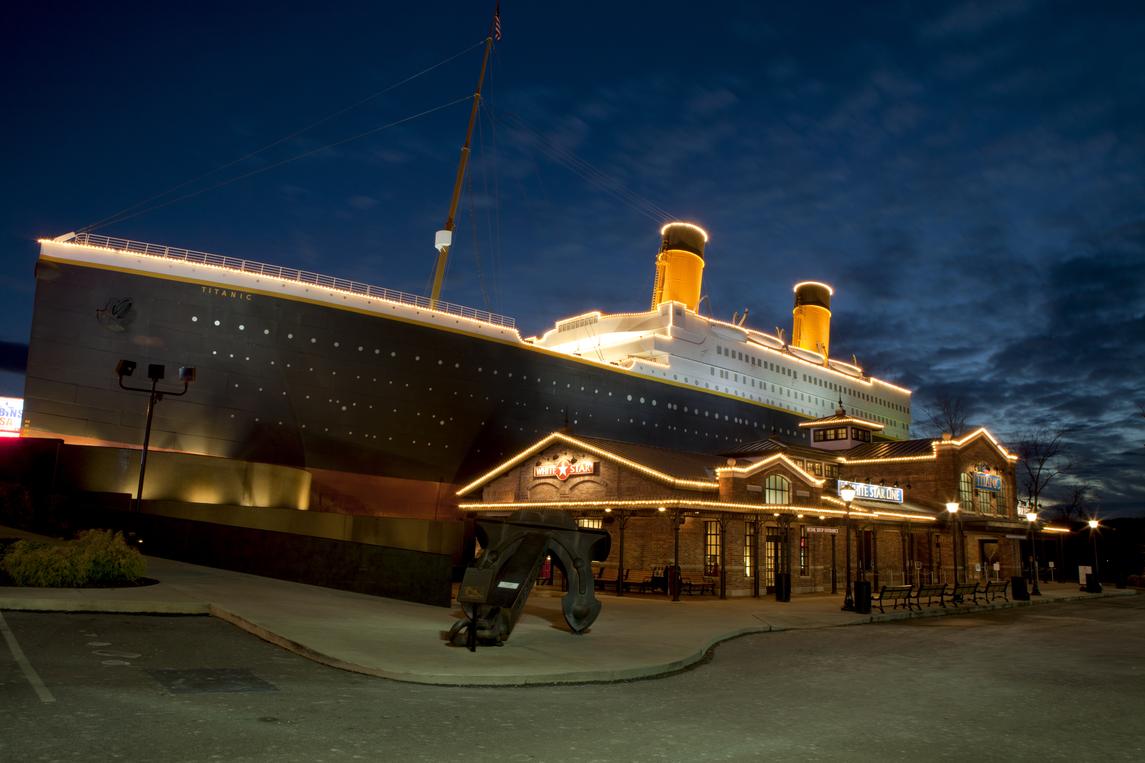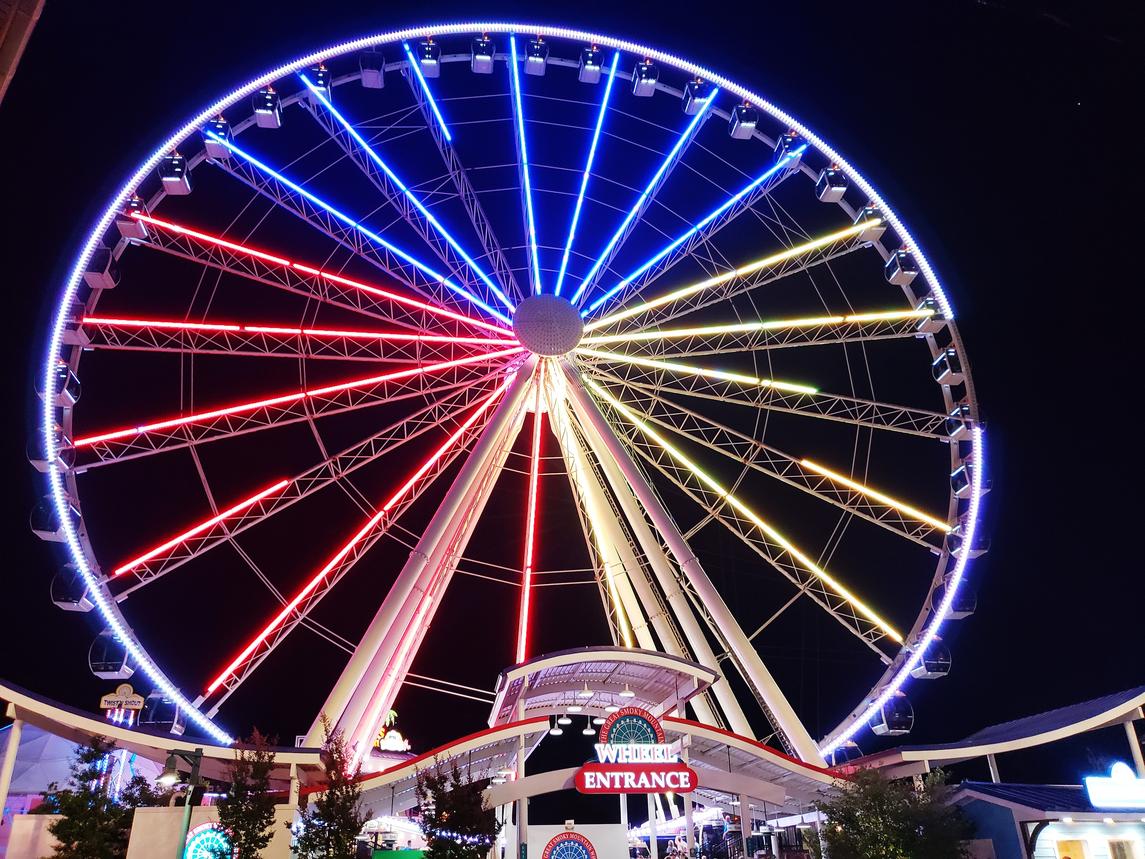 Description
Amenities
Reviews
---
"Smoochin Moose" is a two level 4 BD 4 BR that will sleep 12. Located in Eagles Ridge Resort, it is 7 minutes from Pigeon Forge and 21 minutes from Gatlinburg, can park up to three vehicles comfortably. Walking up to the porch, it has a ramp instead of steps, also comes w/ a porch swing to relax in. When you enter inside, you'll find the laundry room to the right, the fully equipped kitchen on the left, and a bench styled dinning table that will seat 6. The living room comes w/ a stone stacked gas fireplace w/ TV, also has a queen sleeper sofa and a twin XL sofa sleeper. The main floor will have two private suites, a Queen and King bed, both will have TV, private bathrooms w/ Jacuzzi and double vanity, and shower/tub combo. French doors lead out to the top deck, w/ a gas grill and plenty of outdoor seating. Downstairs has 2 King Bedrooms, both have TV, private bathrooms, and shower/tub combo. The sitting area has a TV and couch to enjoy, gas fireplace, arcade game, foosball table, and a game called Hookey. French doors lead out to the bottom deck where the hot tub is, a porch swing, and plenty of outdoor seating. You don't want to miss out on this Gorgeous cabin, book now today!!!
Carlos Tuck
We Really Enjoyed ourselves just enough space for the 8 of us 😊 Had a small refrigerator issue that was taken care of immediately THANK YOU
Vernon Johnson
Had a wonderful weekend
Tammy Griggs
Beautiful cabin. Clean and perfect location tucked away but close to the action. Thoroughly enjoyed our stay and plan to return.
Williams
Enjoyed the stay
Daniel Deaton
Great place to stay and convenient to all the attractions of the Pigeon Forge parkway. This place is loaded! Hot tub, fooseball, game console and more! Jacuzzi tubs in the rooms and more! The folks at the rental office are kind and punctual when you reach out to them! We will definitely stay here with these folks again!!!
Tina Cole
Beautiful, spacious, clean, great location, fully stocked kitchen. We loved making snow angels in the driveway. We will definitely rent this cabin again.
Donald Heck
all communications with Bear camp staff and personnel excellent. No complaints whatsoever. Check in and check out extremely easy and simple. Overall cabin very nice two issues; we had to find a way to unlock one of the bathrooms on first floor, since it was locked from inside. We are sure it was an accident so not real complaints there. Biggest issue was heating. Lower level very chilly but tolerable since weather was fairly nice. little to no heat on lower level we could not find enough returns to increase heat levels. Also we could not get fireplace in basement to work. Not sure if it works or not. Overall cabin is very nice and served our purposes just fine. The heating issue needs to be looked at. probably would not back to this cabin in winter months especially if weather is really cold.
Adrian T Davis
Everything was awesome!! Great place to stay and very convenient
Vickie Sanders
Enjoyed our stay.
Janeen Wagner
The cabin was just as described! Everything was neat and clean and my party of 9 had a great last minute stay! I highly recommend a stay here.
Susan Shorter
Great cabin Everything I needed