Buzzard's Roost
Select check-in and check-out dates
Please select the nights you would like to reserve using the availability calendars.
Bedrooms: 4 Bathrooms: 3 Sleeps: 8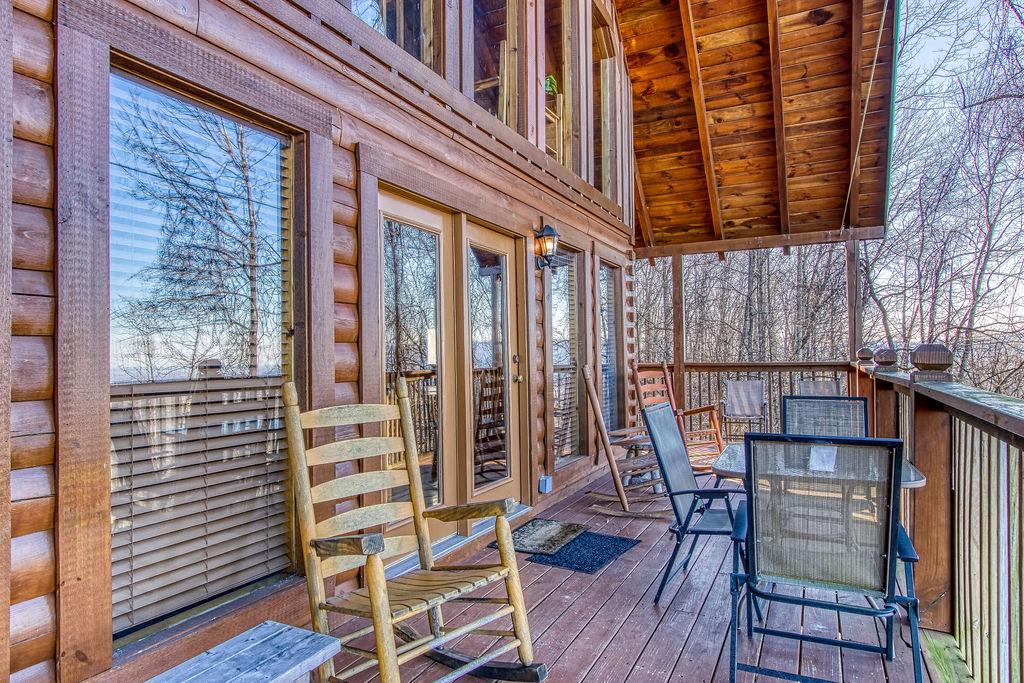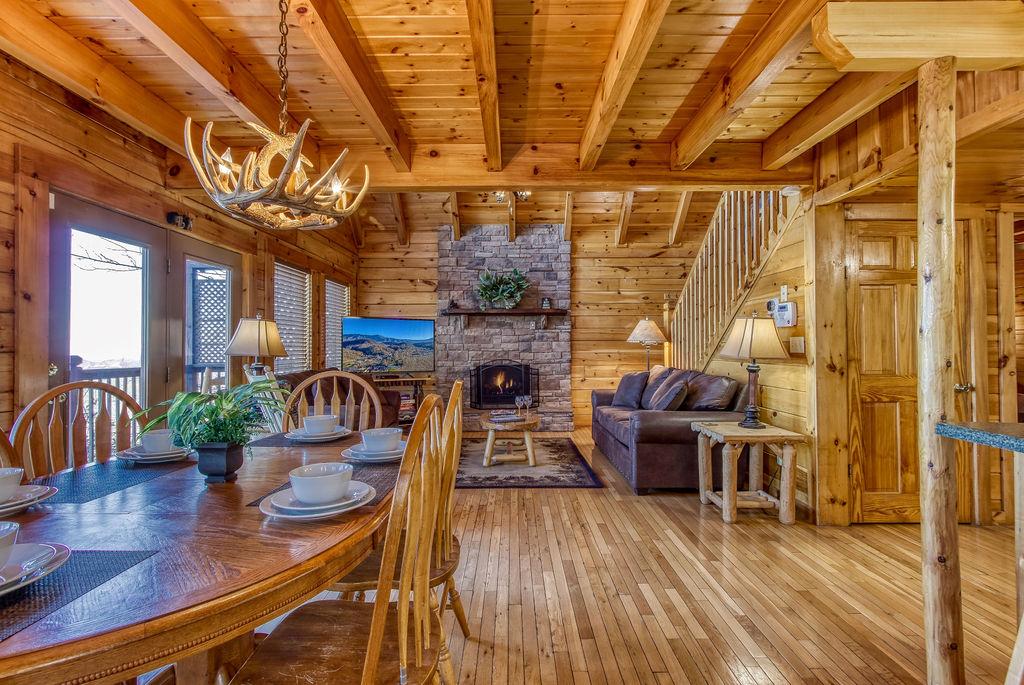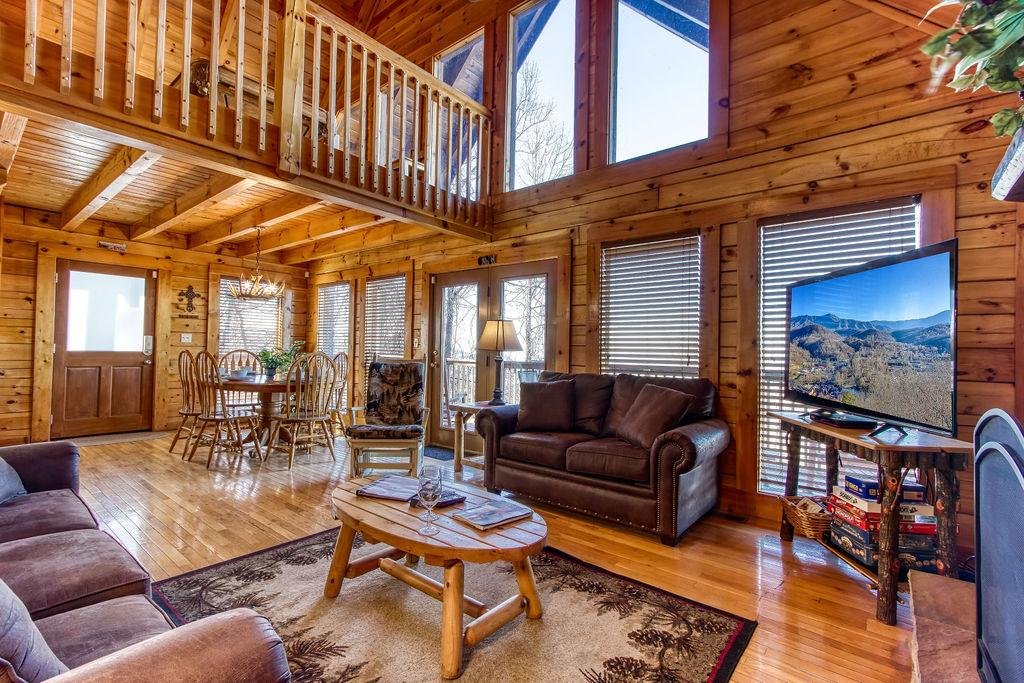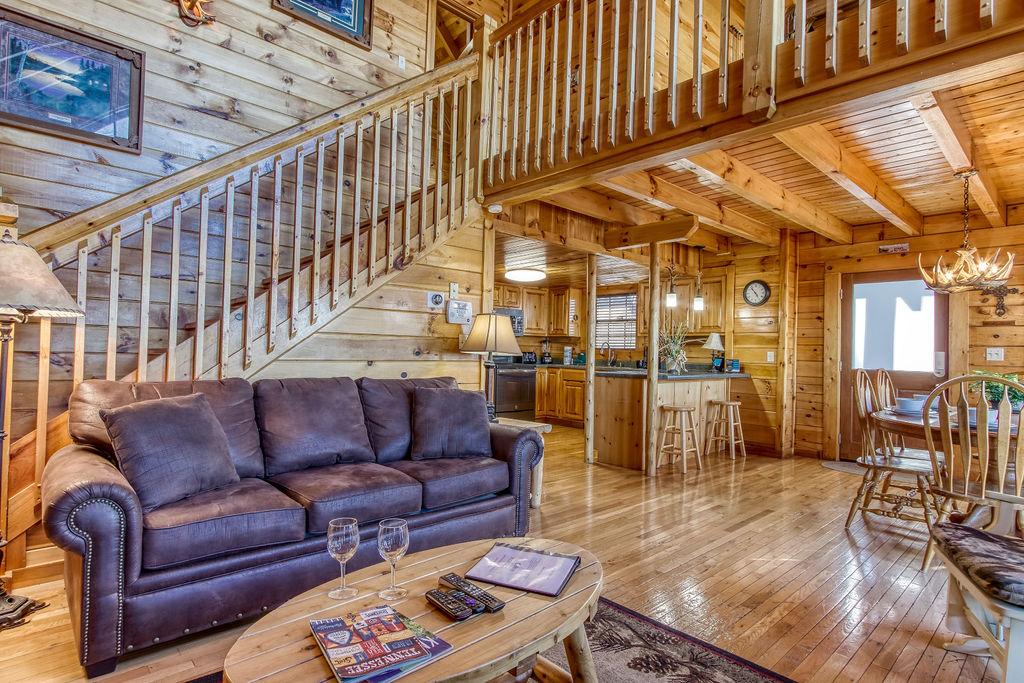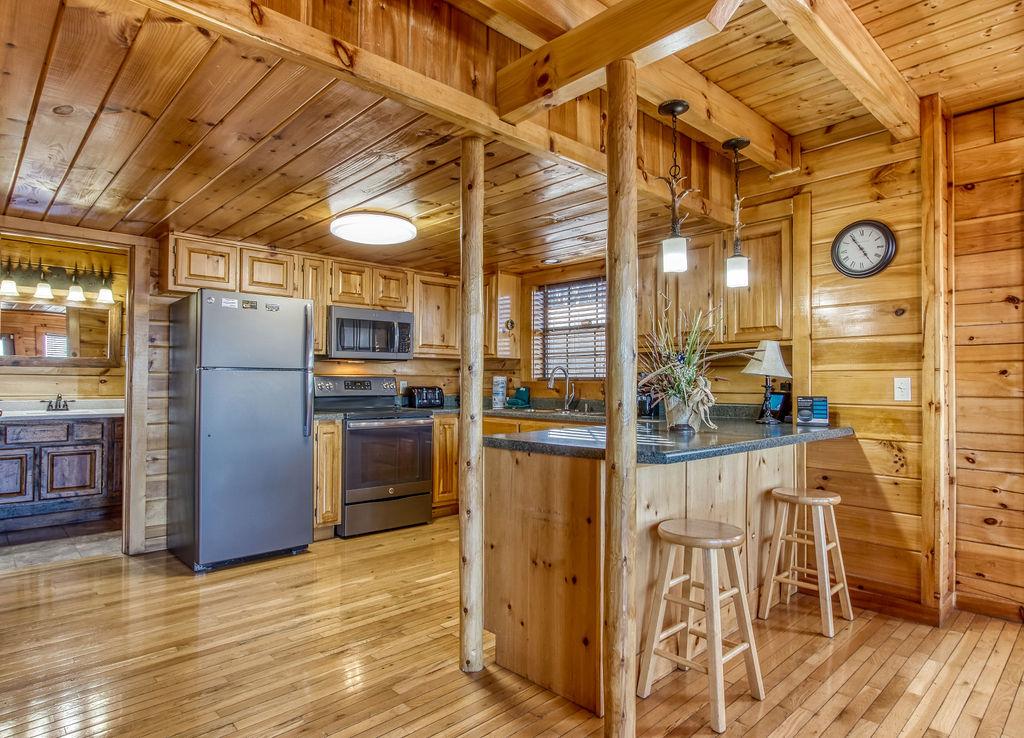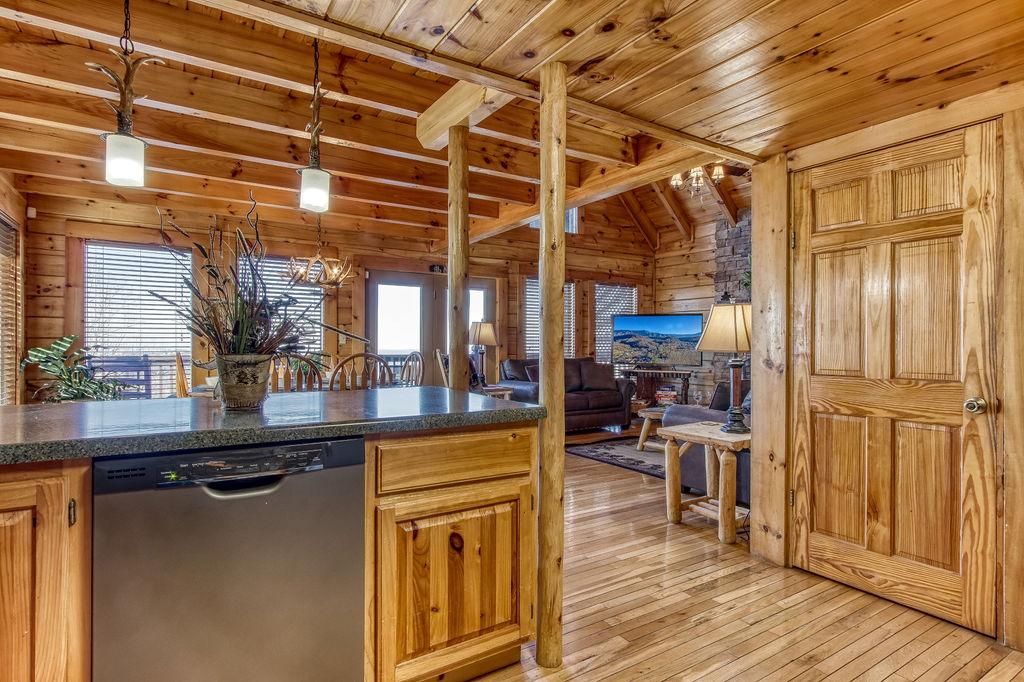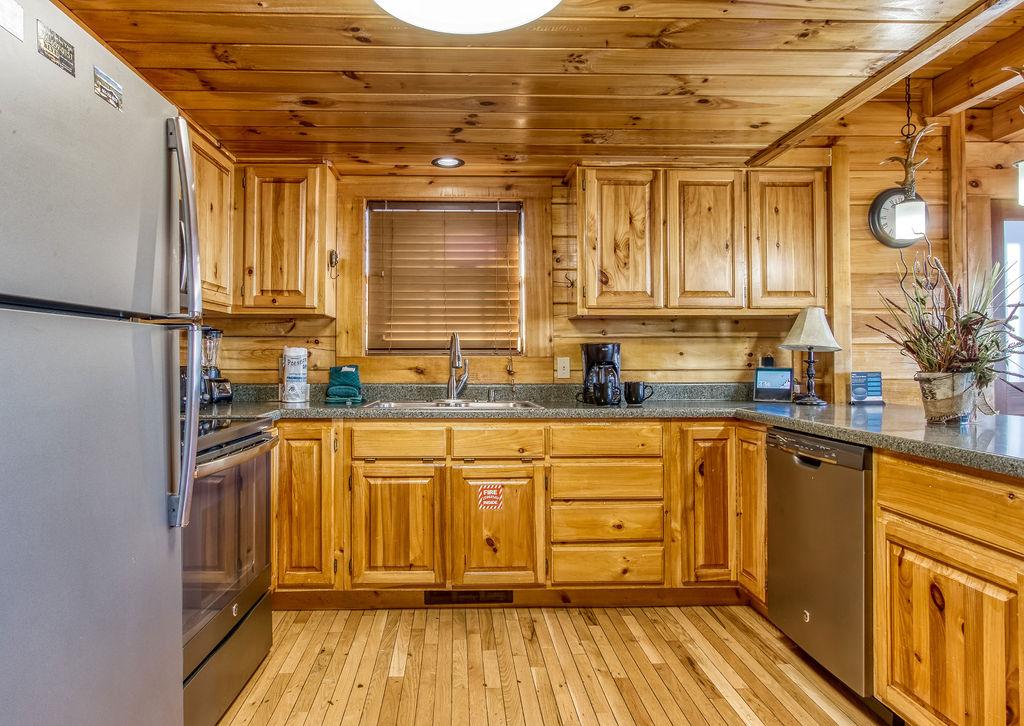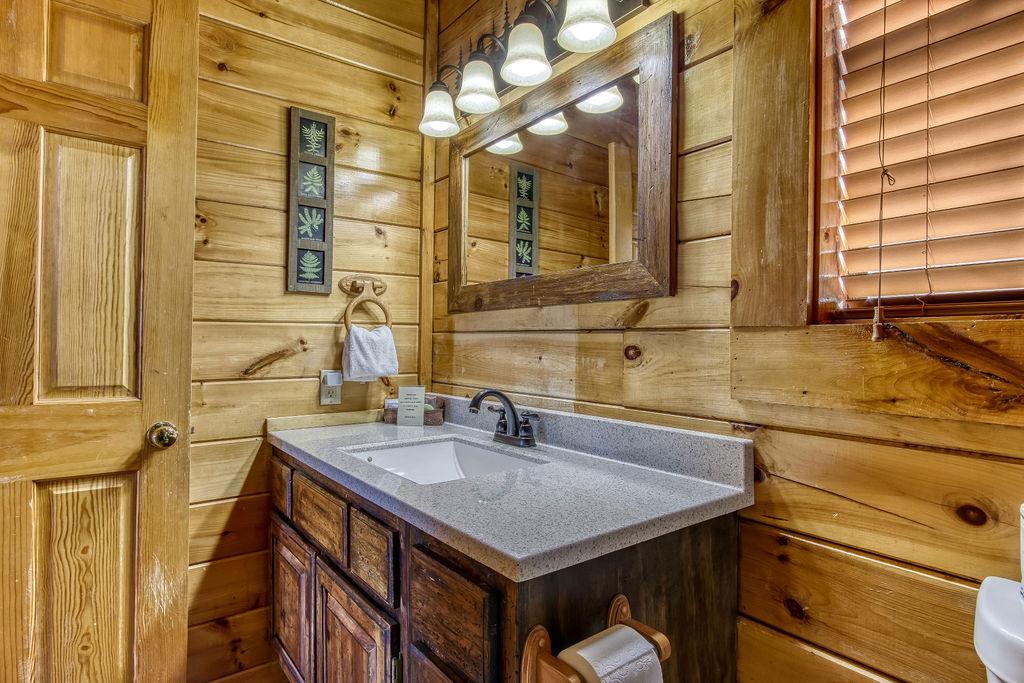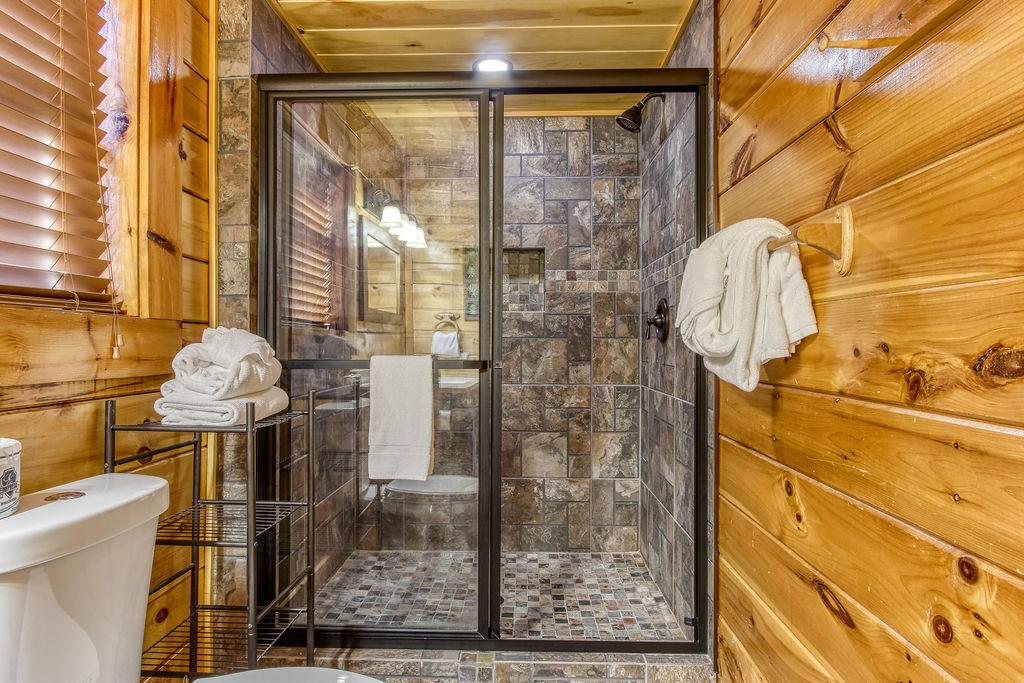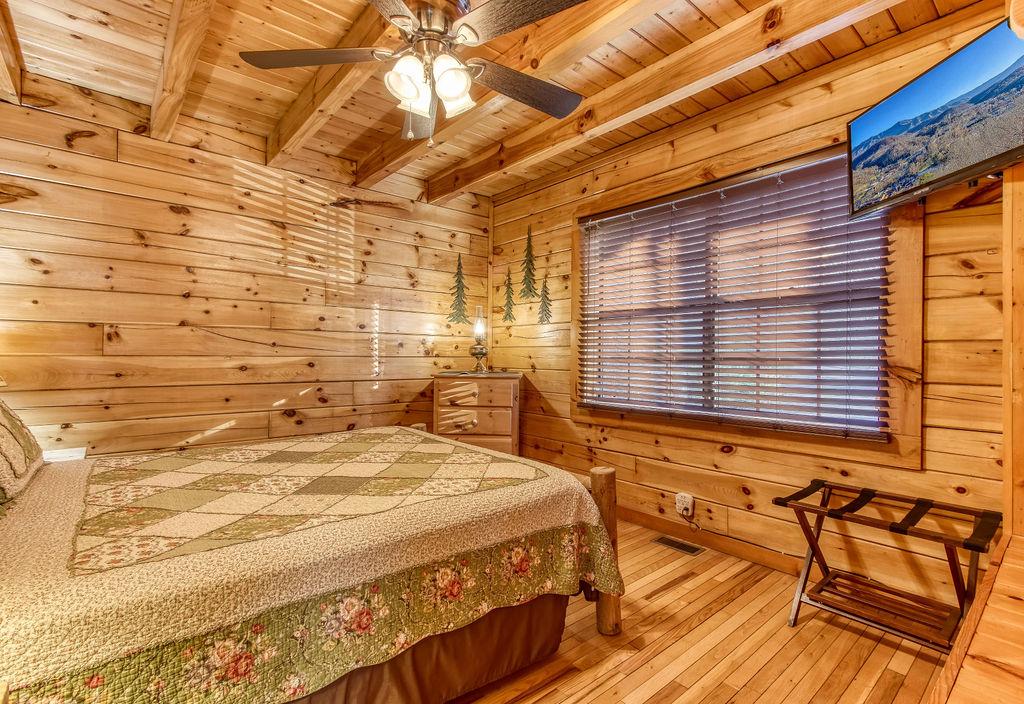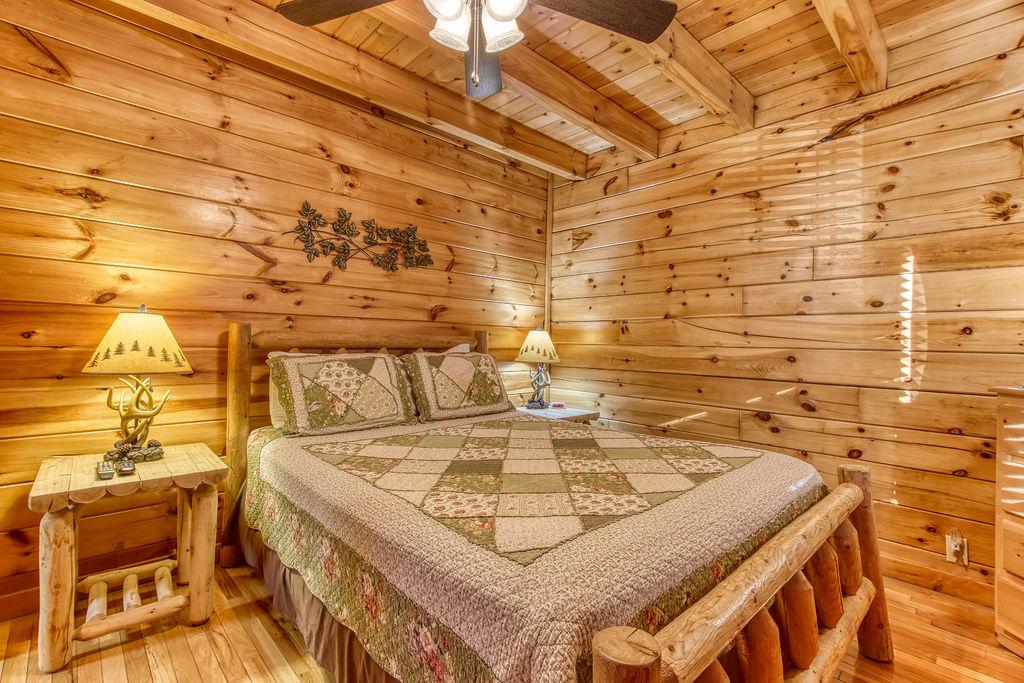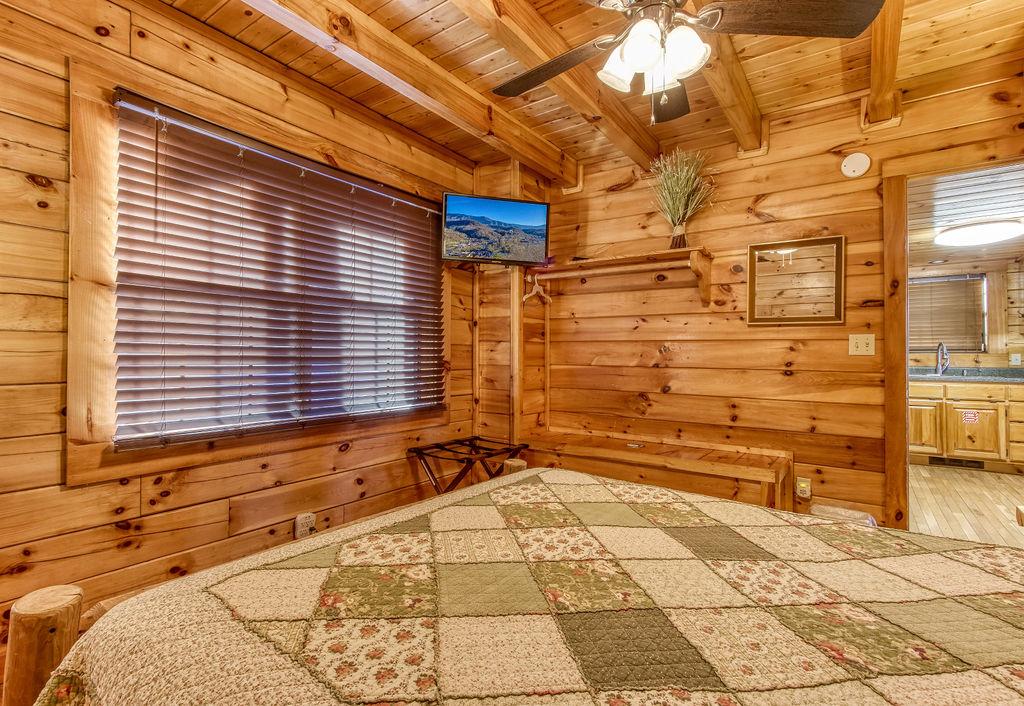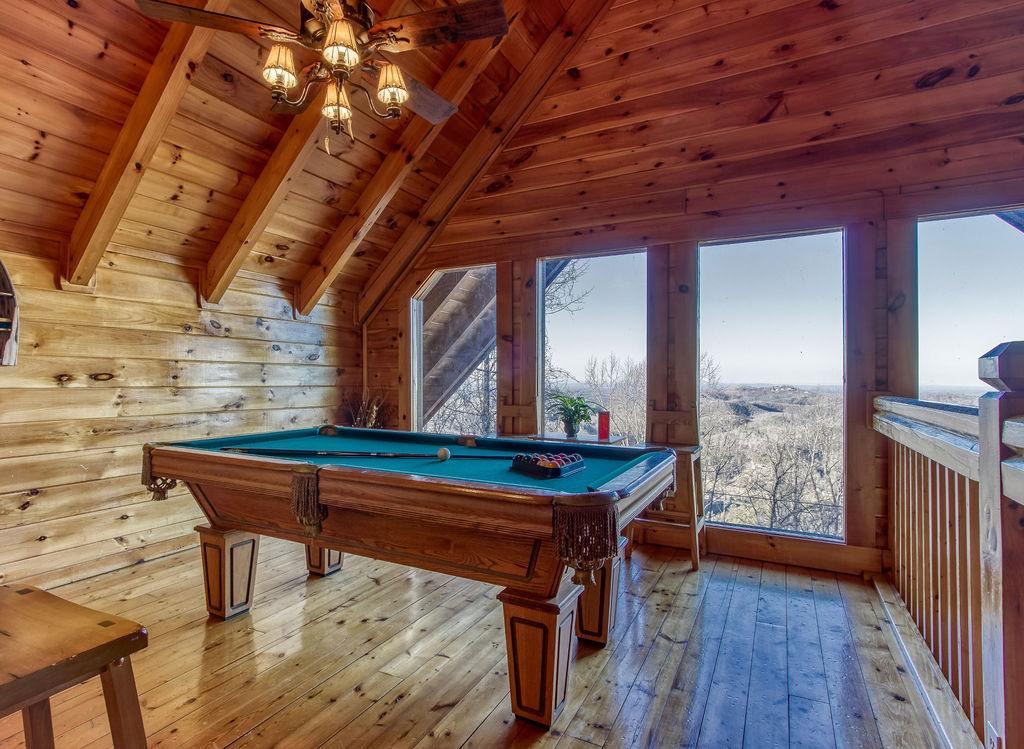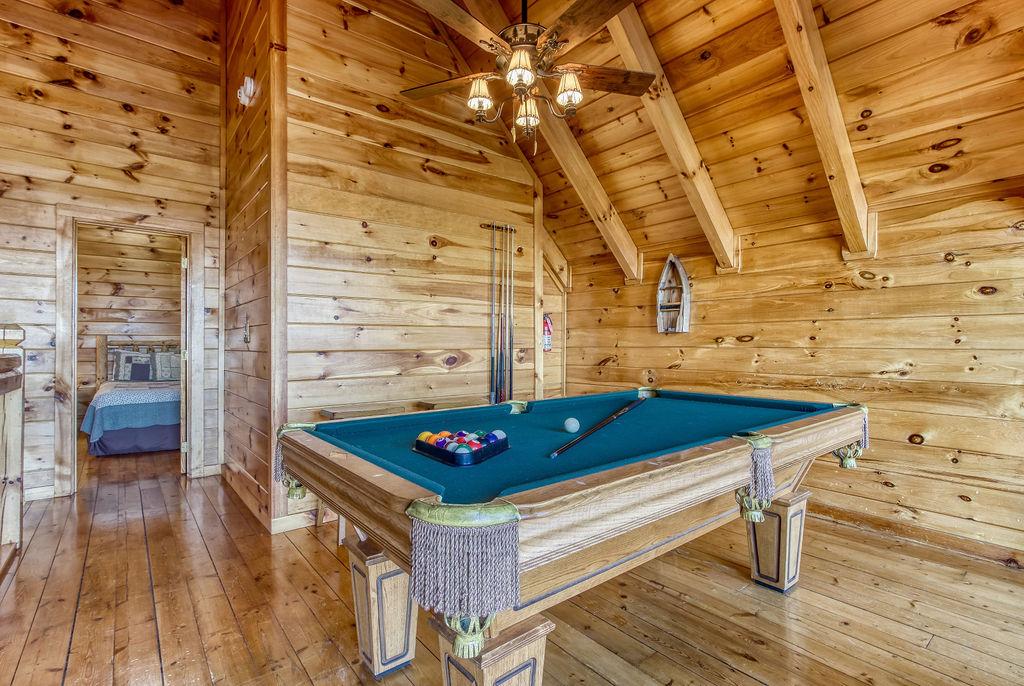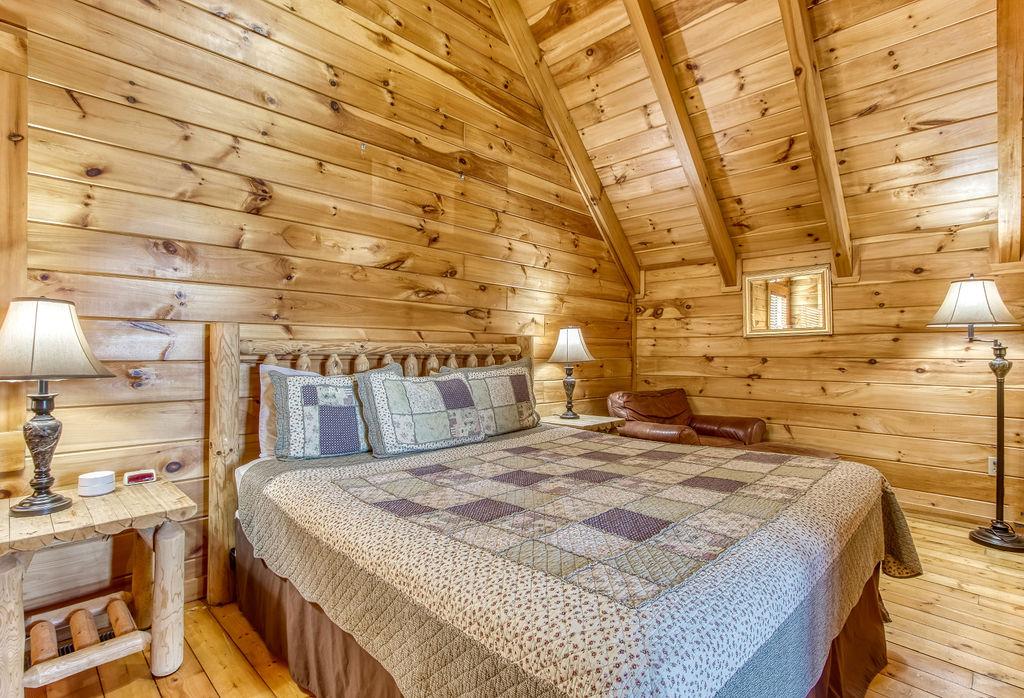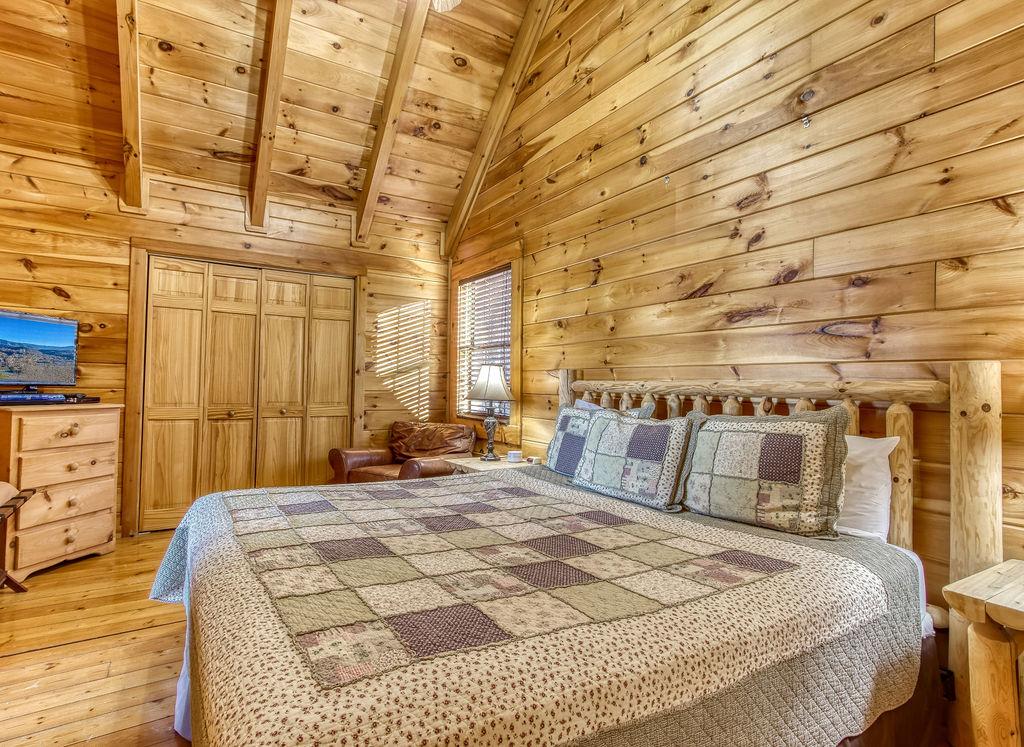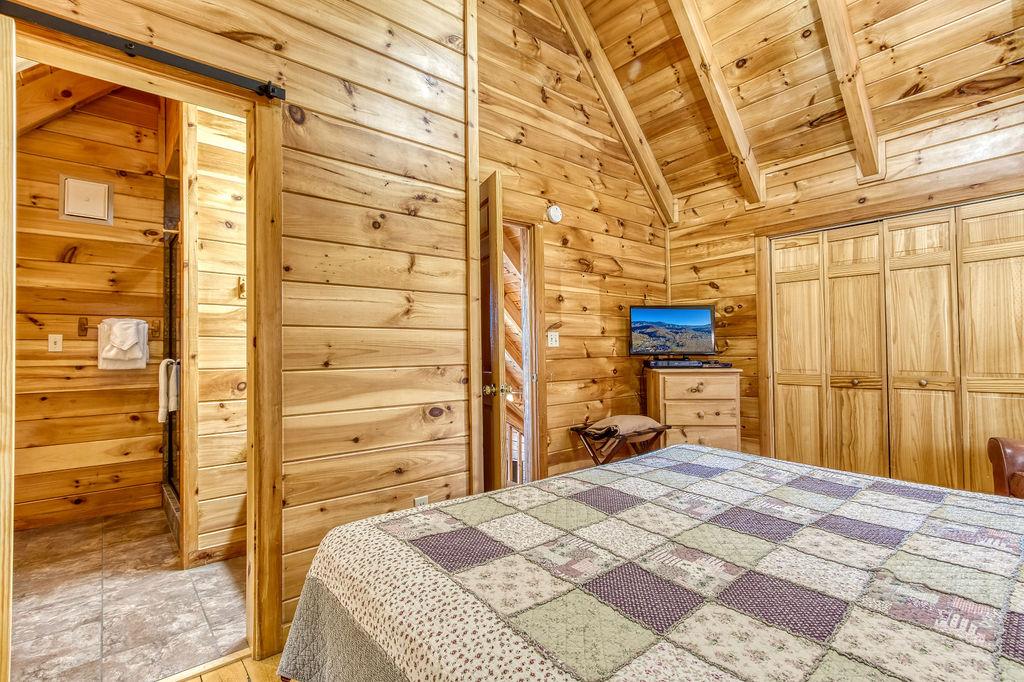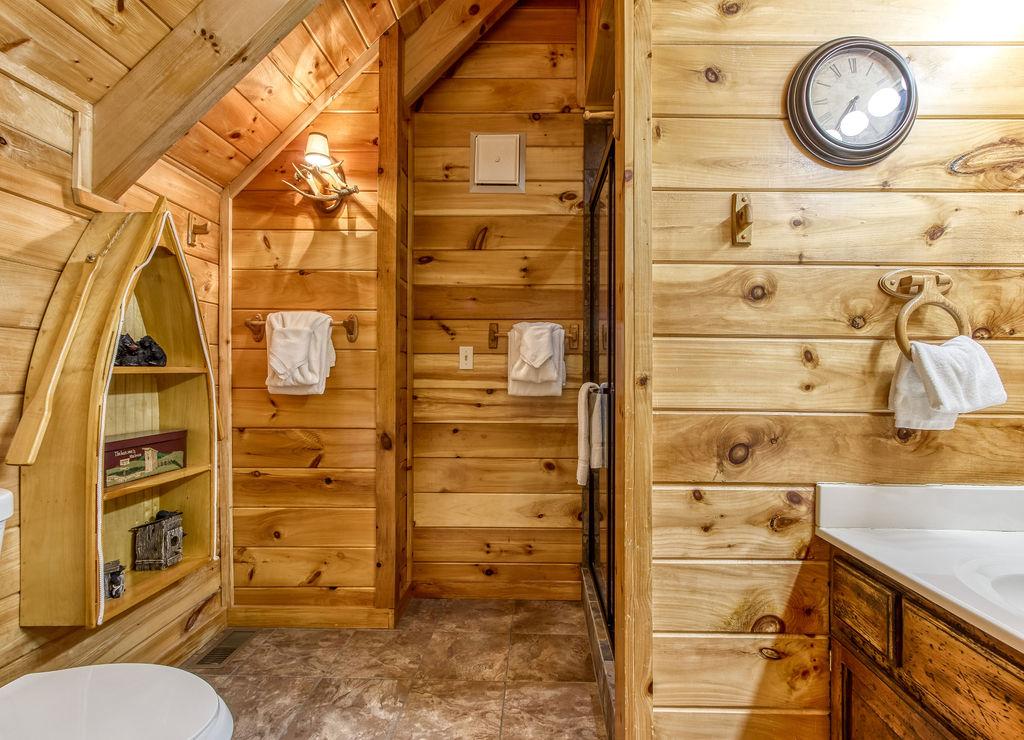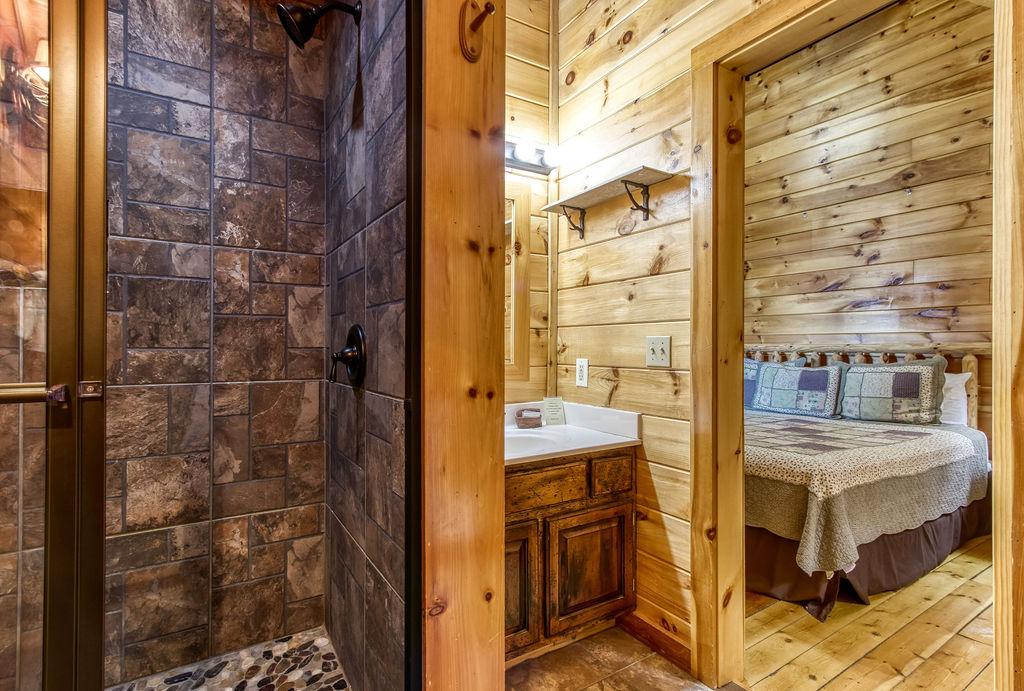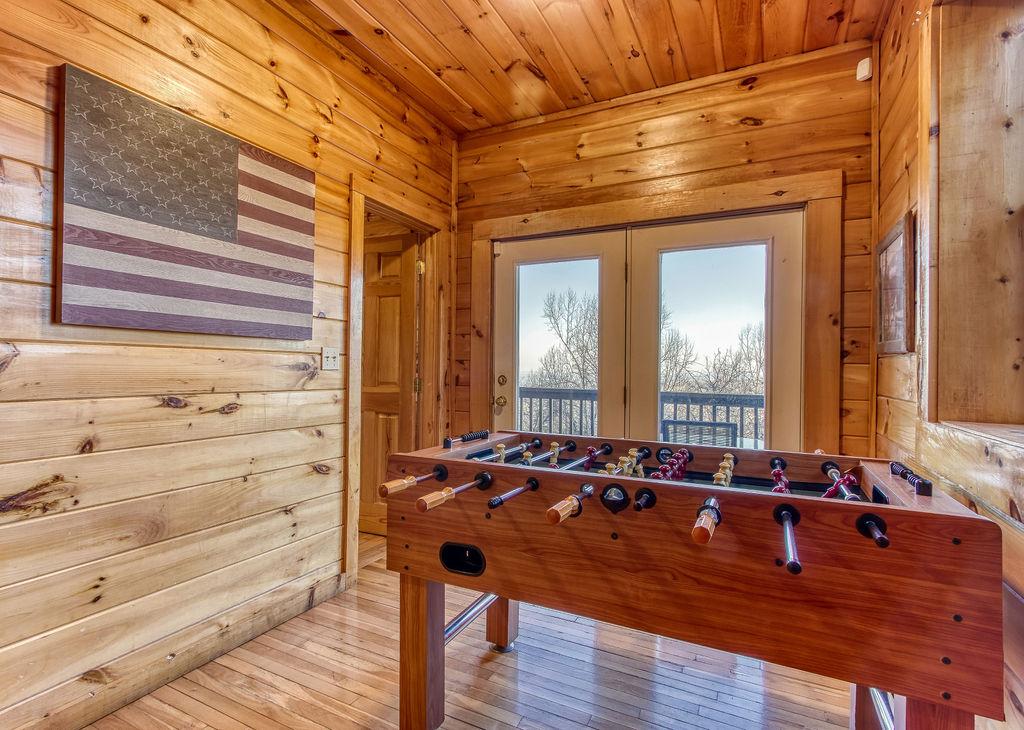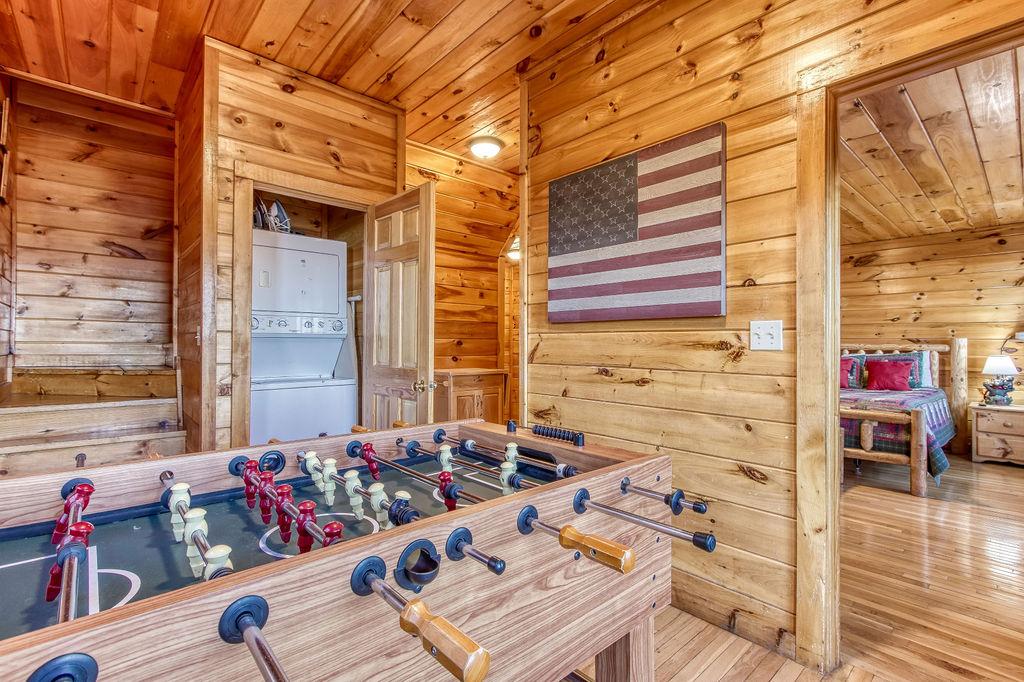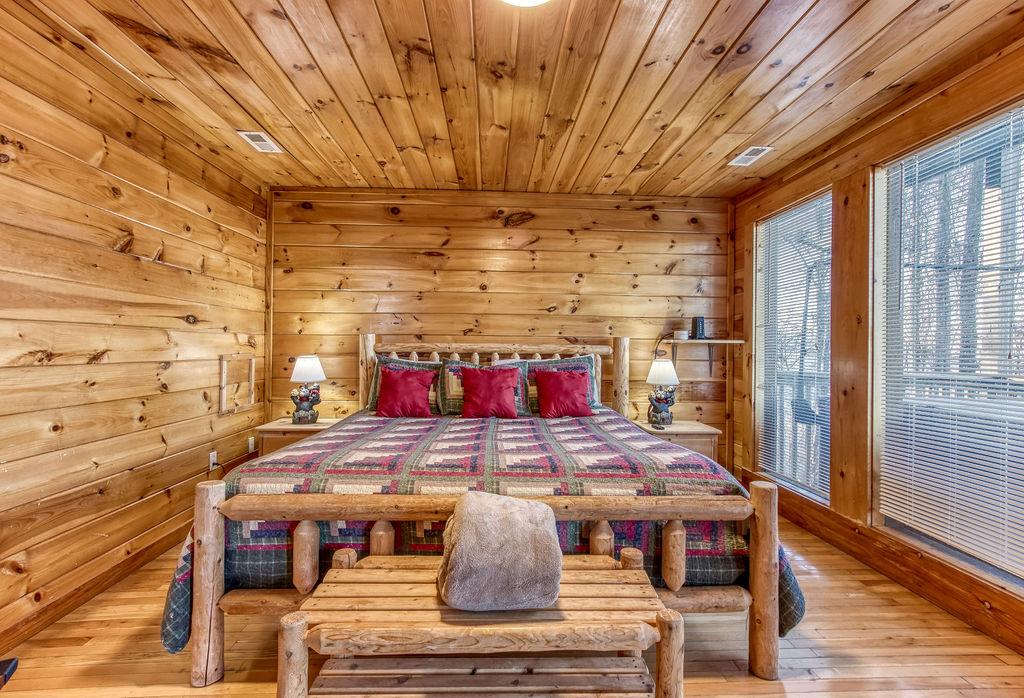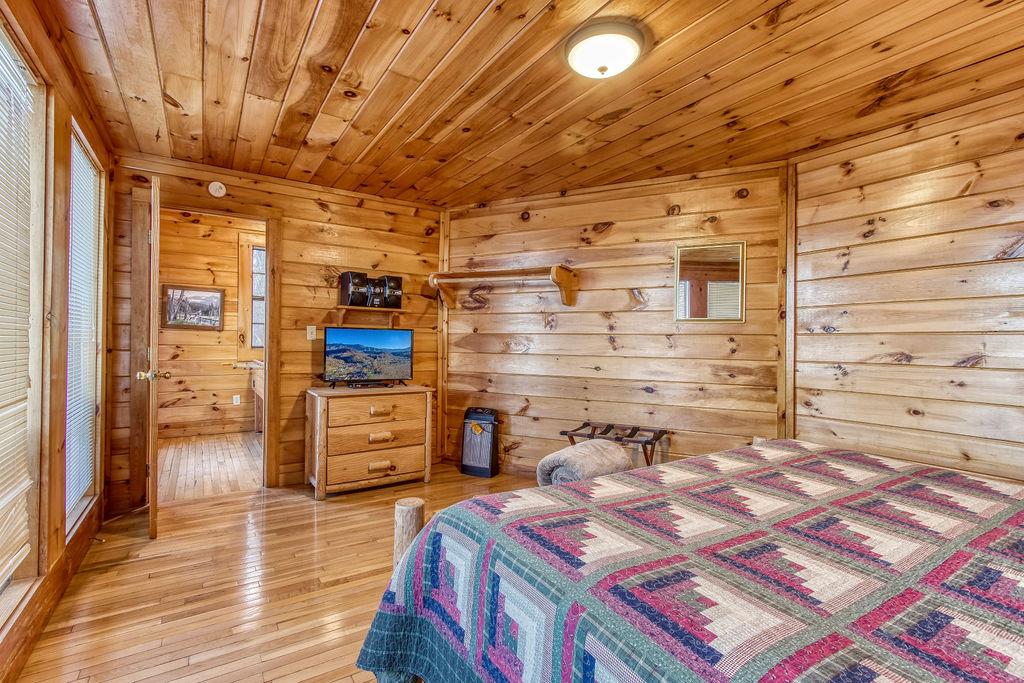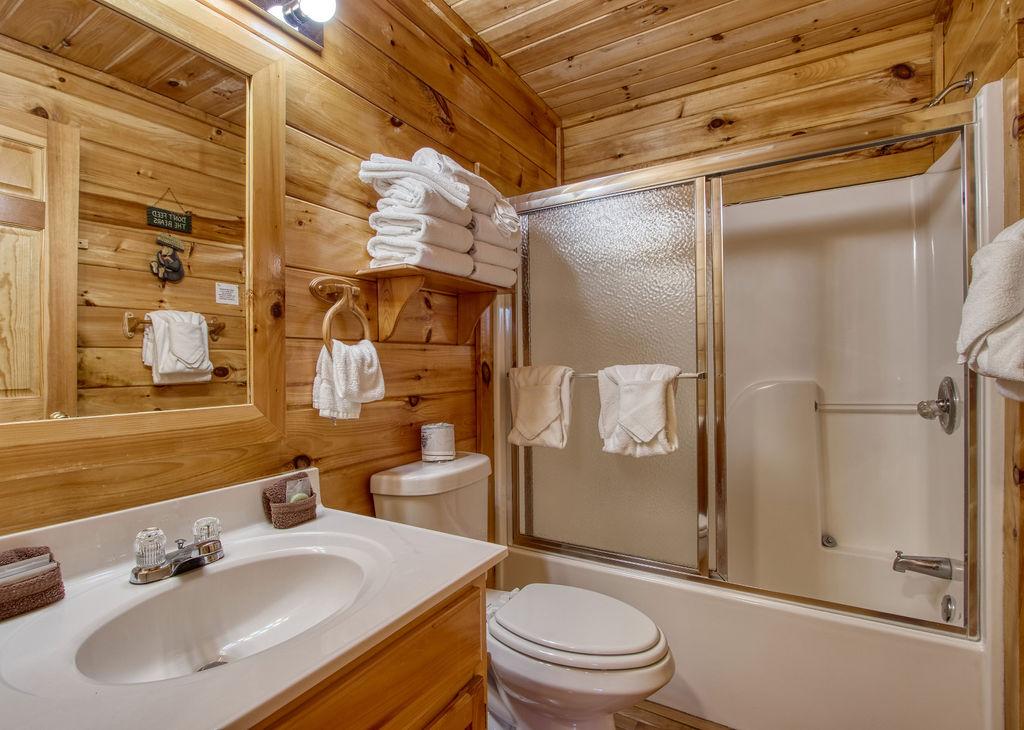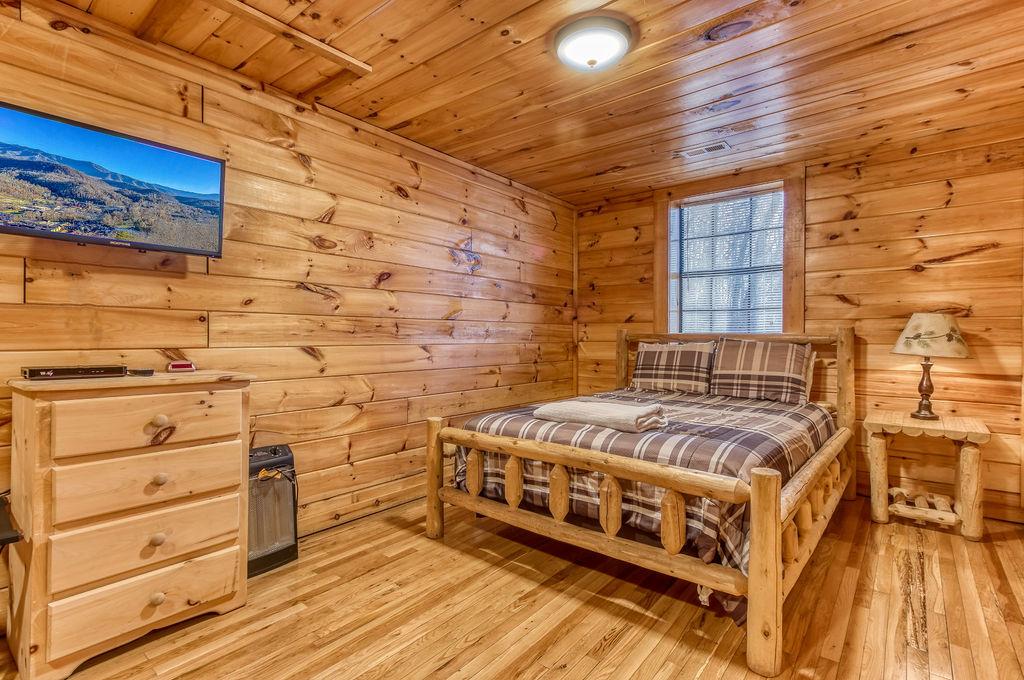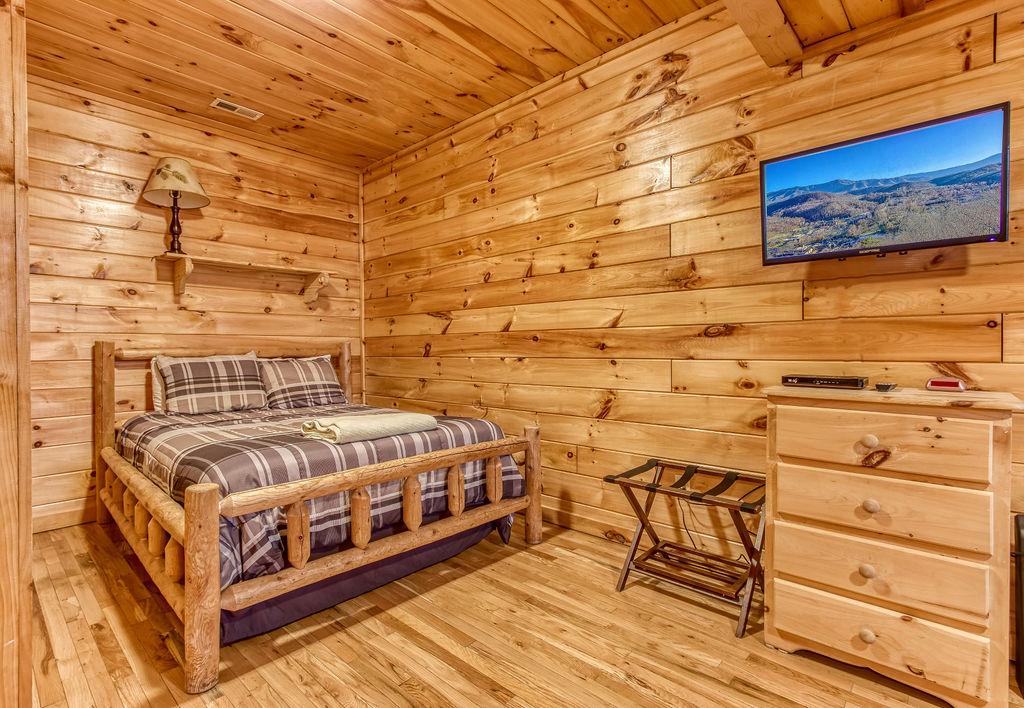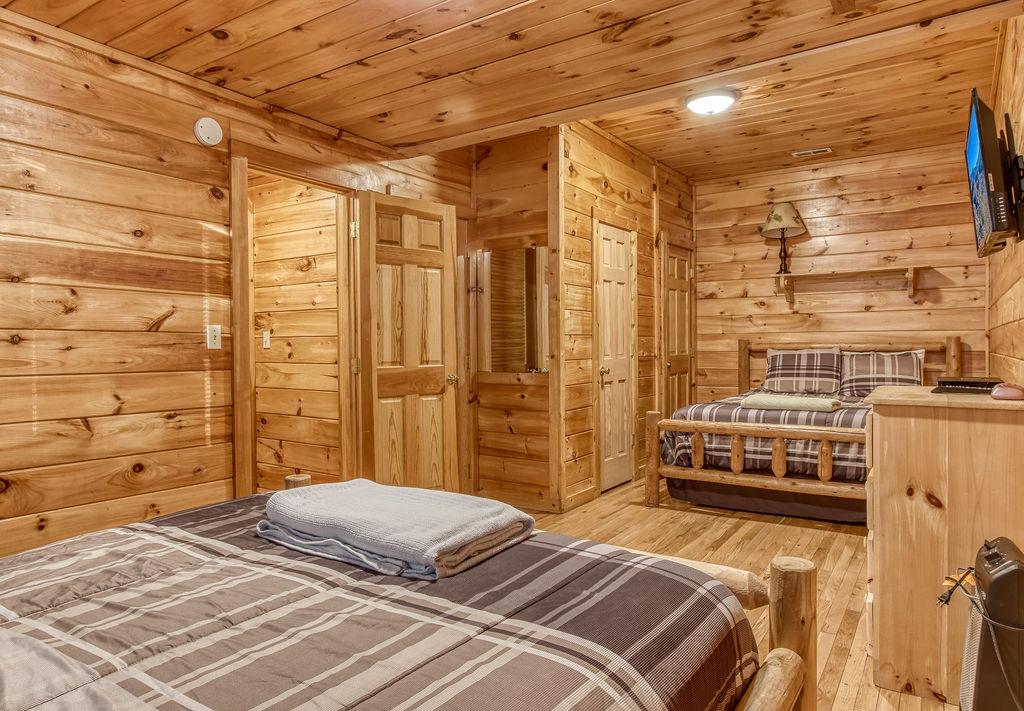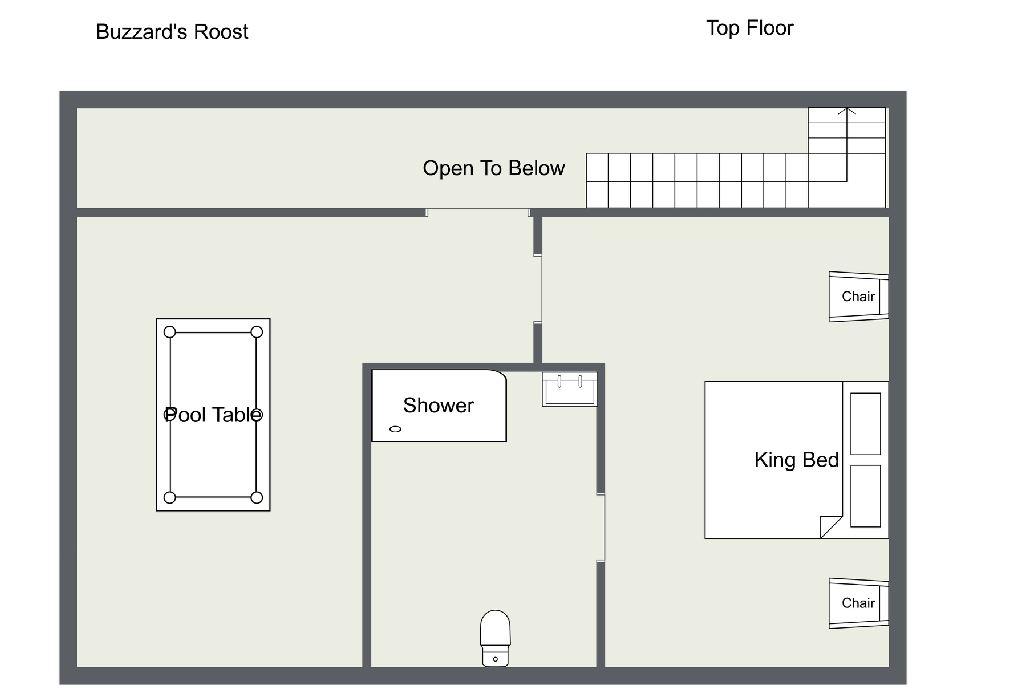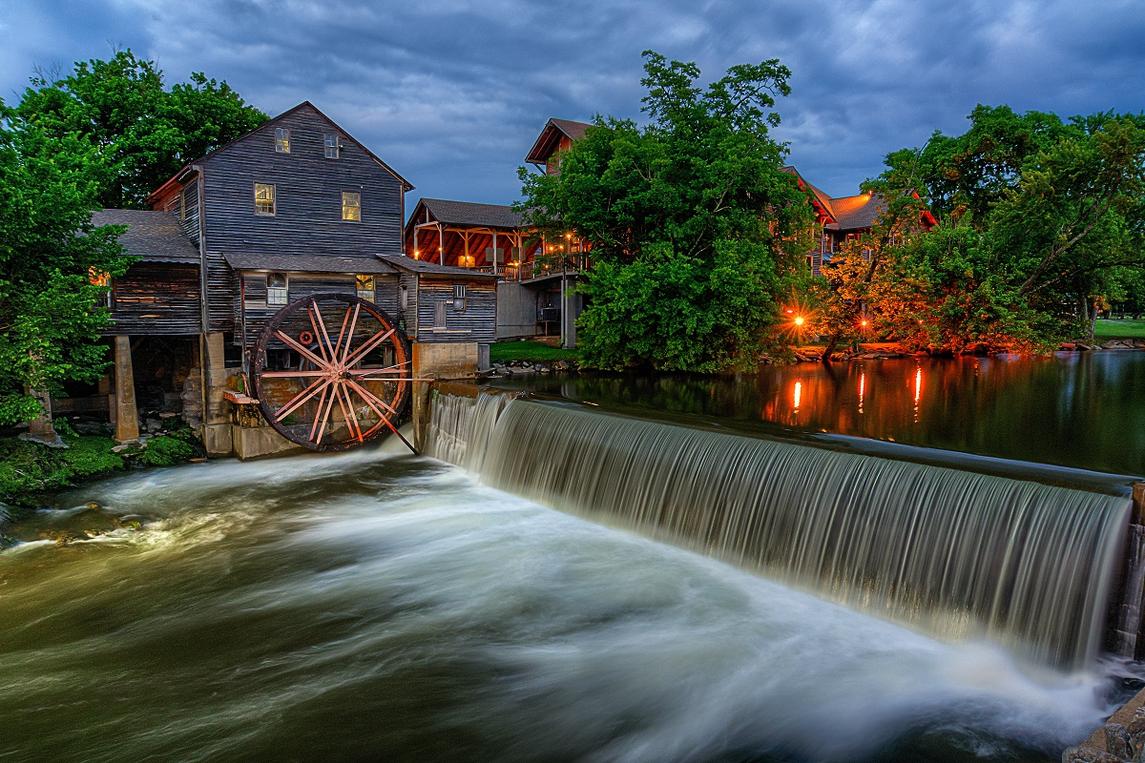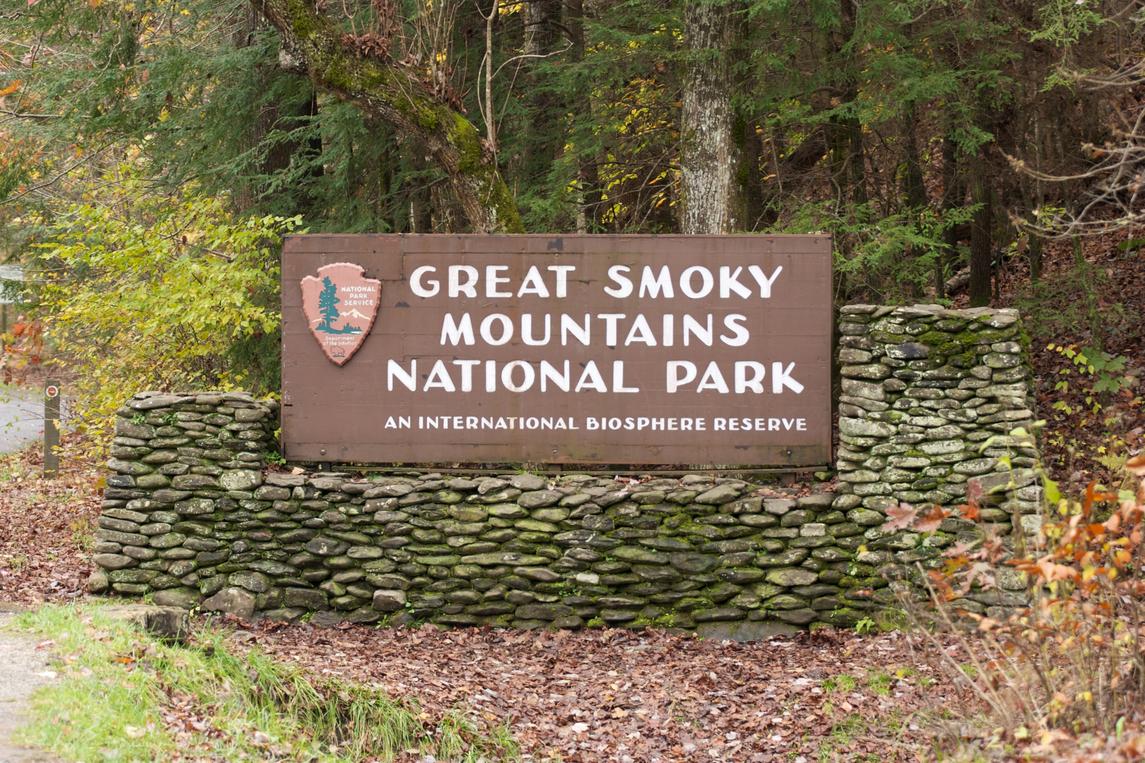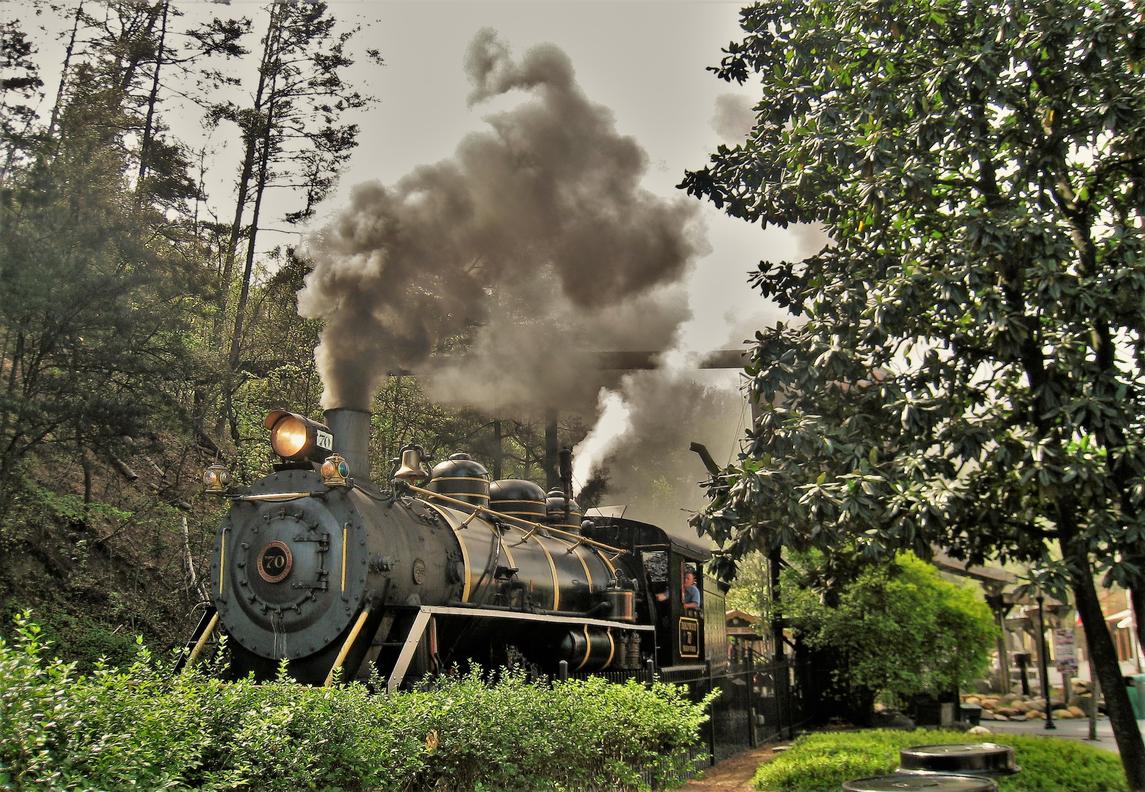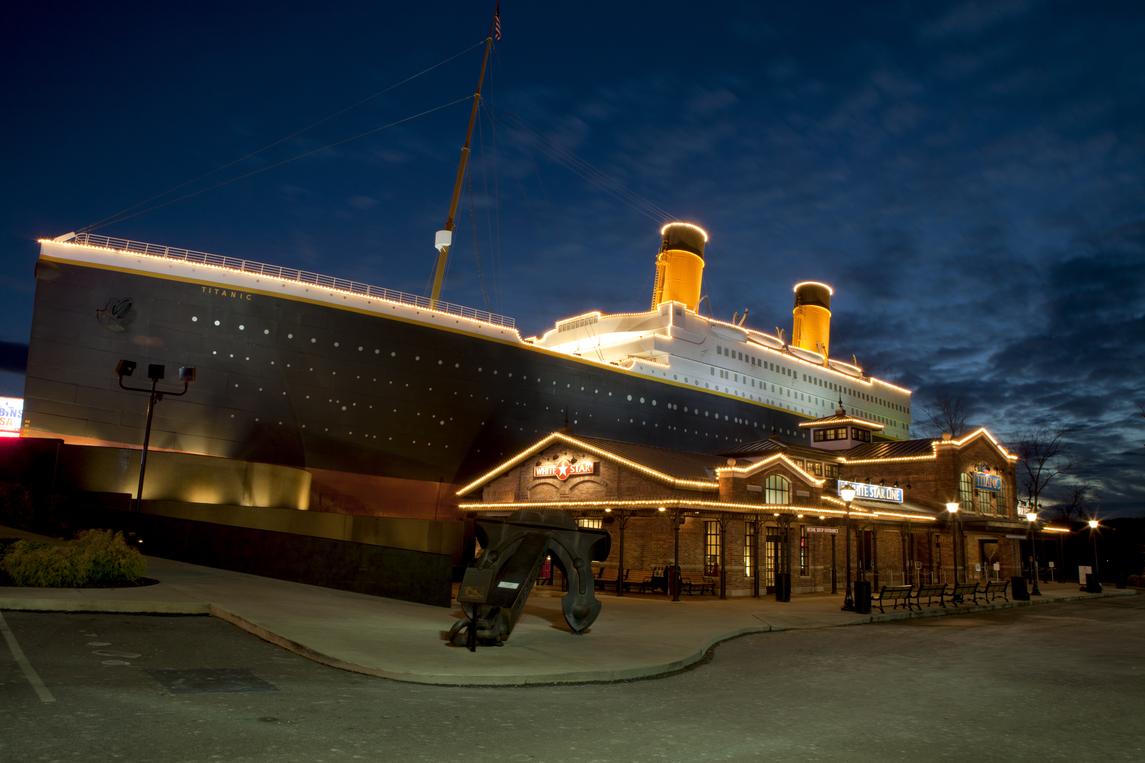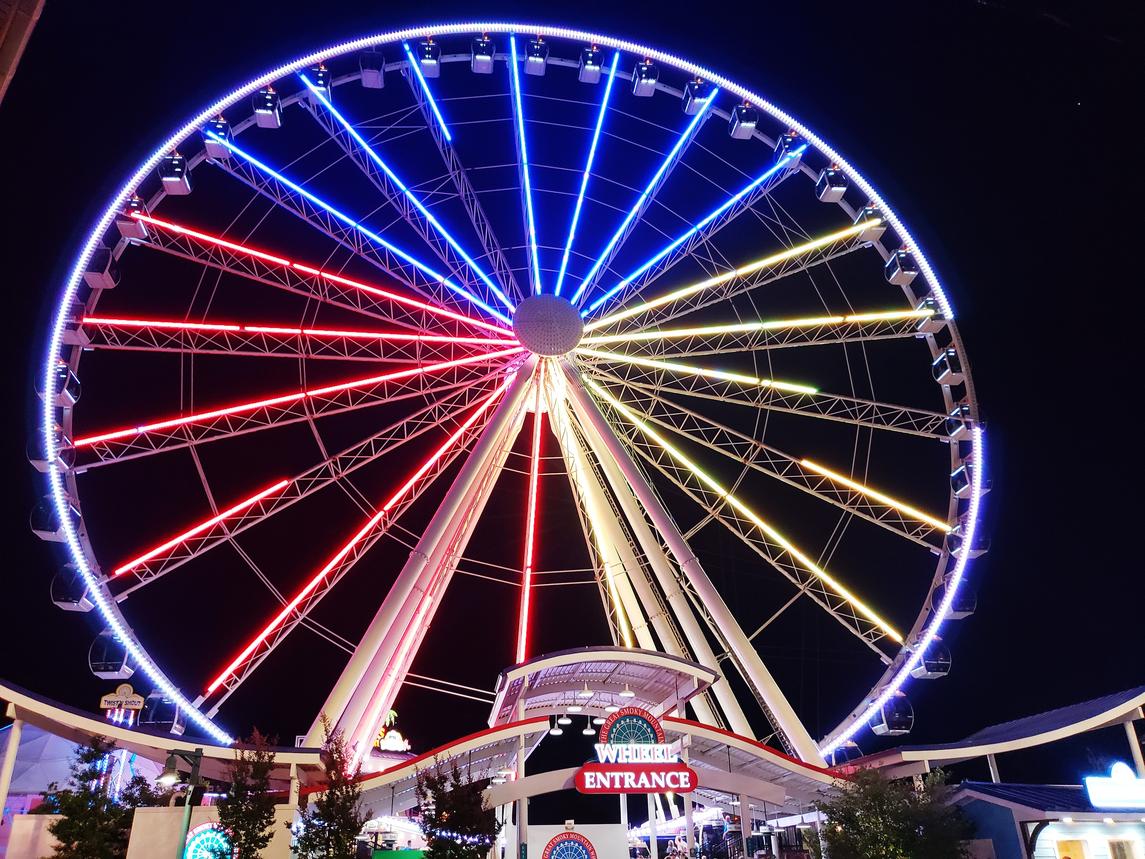 Description
Amenities
Reviews
---
Named after and in honor of a 36-year United States Marine Aviator veteran, who's call sign was "Buzzard," you'll feel like you are riding on its wings looking out at the view when staying at Buzzard's Roost.
This amazing 4-bedroom, 3 bath Cabin with Wi-Fi sleeps up to 8 people comfortably. This Cabin is between Pigeon Forge and Wears Valley. Entering you are greeted the fully equipped kitchen and dining area that leads into the living room where you'll enjoy the stone fireplace and easy access onto the main level deck. The main level covered deck features rocking chairs, a BBQ grill. This is perfect to gather for a night cap or early morning breakfast. The main level also features a bedroom with a super comfy log queen bed and TV.
Located on the upper floor is the loft style game room with a pool table and seating. Enjoy the breathtaking views while waiting for your turn in the family pool tournament. Upstairs you'll also find a spacious Master King bedroom with cathedral ceiling and a full bath.
On the lower level and you'll enter an open landing with a foosball table. Great for the night owls to stay up and play. Just outside this landing is the lower deck with a luxurious hot tub ready to soak all your cares away. There is two more bedrooms down here. One is beautiful king bedroom with enormous windows that look out into the mountains and the other is two queen beds across the room from each other with natural wood accents all around. There's an additional full bath located on the lower level for added convenience. If you're coming to enjoy the breathtaking views, then you'll love being at Buzzard's Roost. With a gorgeous view of the mountains and surrounding area, you'll fall in love with this property.
Kathy Cline
love the place!! it was out of the way but not too far. The stairs were a little creaky, couldnt sneak around. Beuatiful place. would definitely stay here again.
Sandra Cardona
This cabin was great...the only thing that we were disappointed was the check-out time, too early. Overall, really good!
David H Gregory
Always pleasant, helpful, and considerate, the staff at Bear Camp Cabins do whatever is necessary to assure your visit/stay is enjoyable. Good folks.
Justin G Webb
Great place to stay, had a wonderful time!.
Donna McGhee
What an enjoyable stay at a cabin with an Amazing view!! Everything was clean and ready at our arrival time and check in was convenient. Beds were comfortable and the cabin was tastefully decorated. Kitchen was well stocked with cooking, eating and drinking utensils. The hot tub was enjoyable after full days of sightseeing. Only downside was the distance from attractions. We would stay there again.