Moonlight Getaway
Select check-in and check-out dates
Please select the nights you would like to reserve using the availability calendars.
Bedrooms: 4 Bathrooms: 3 Sleeps: 10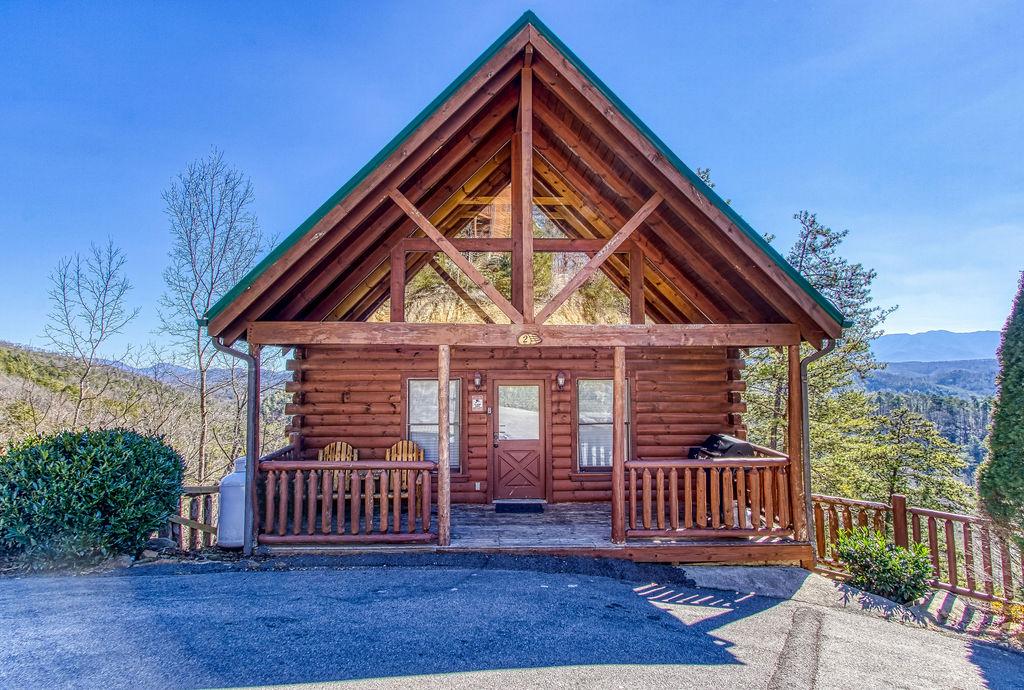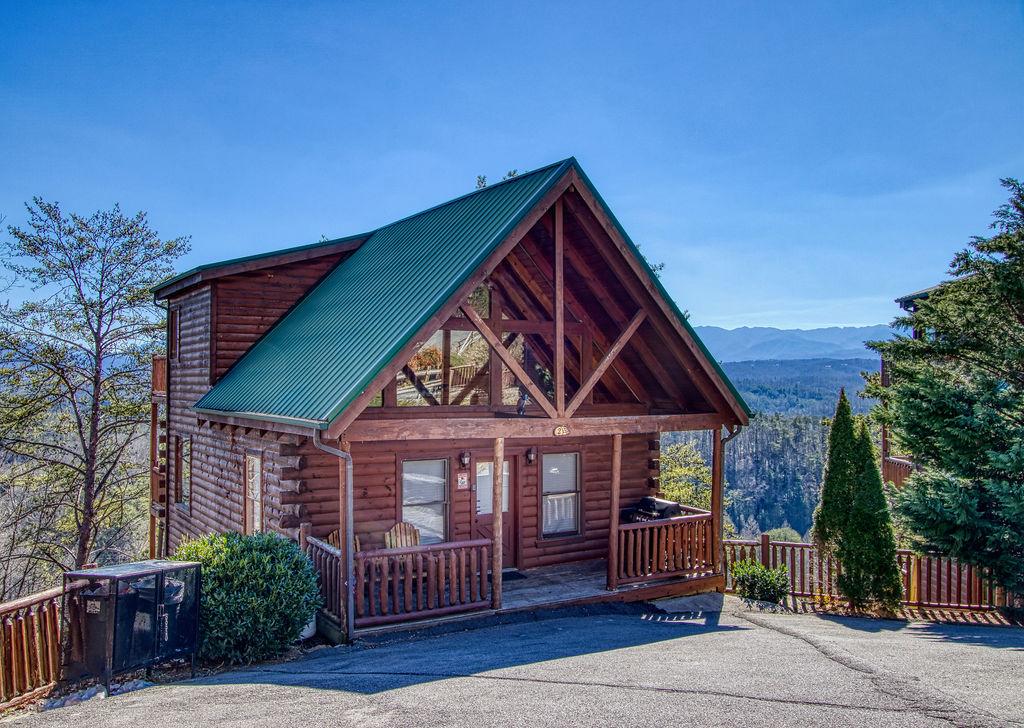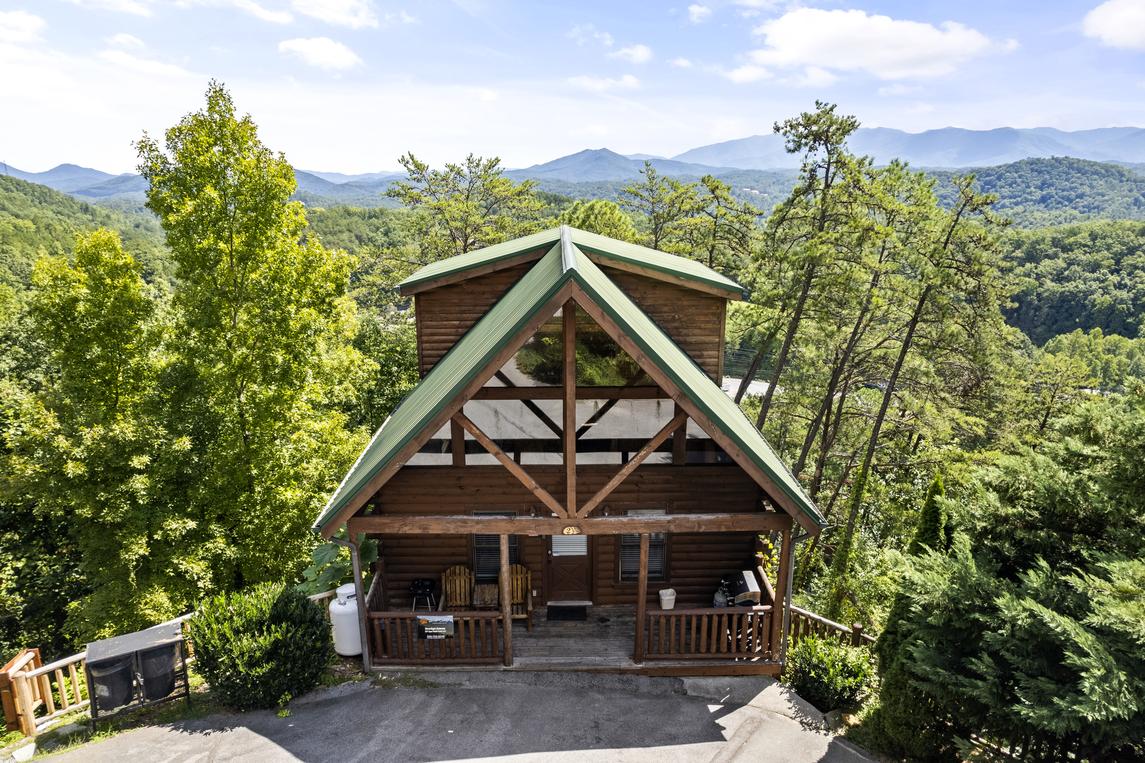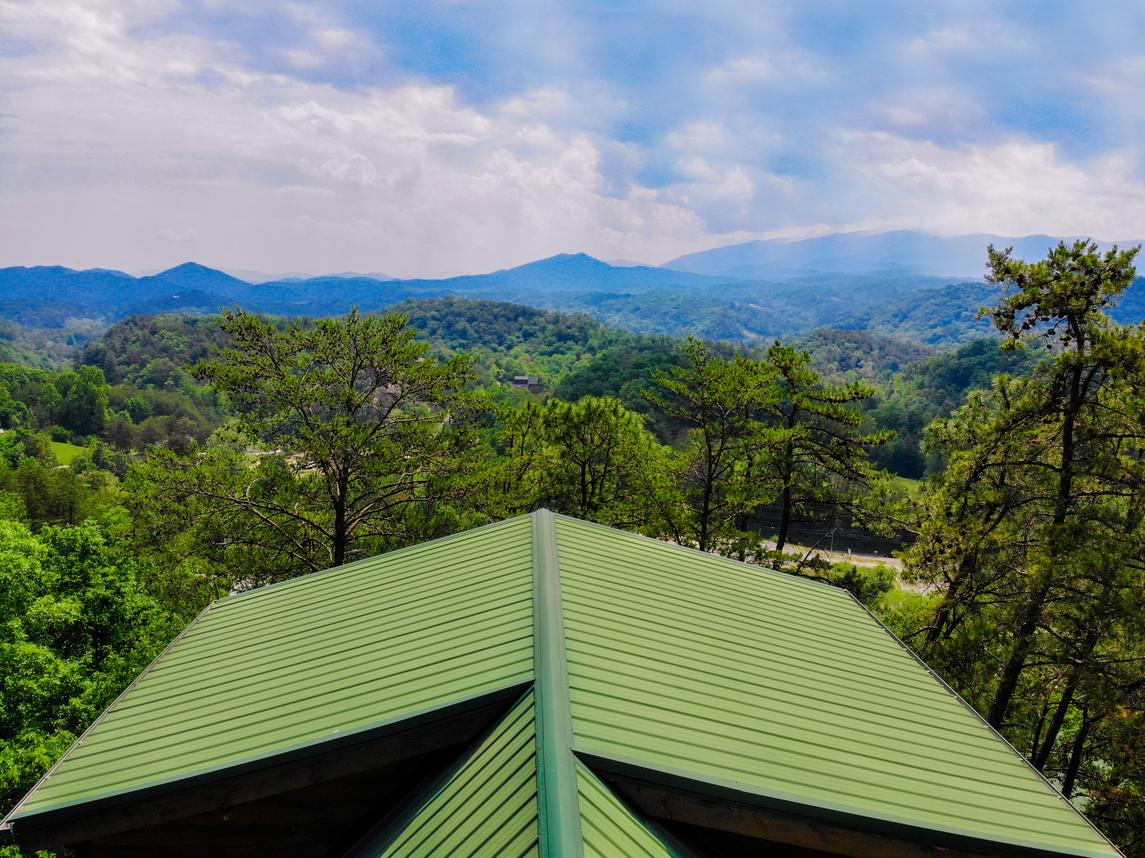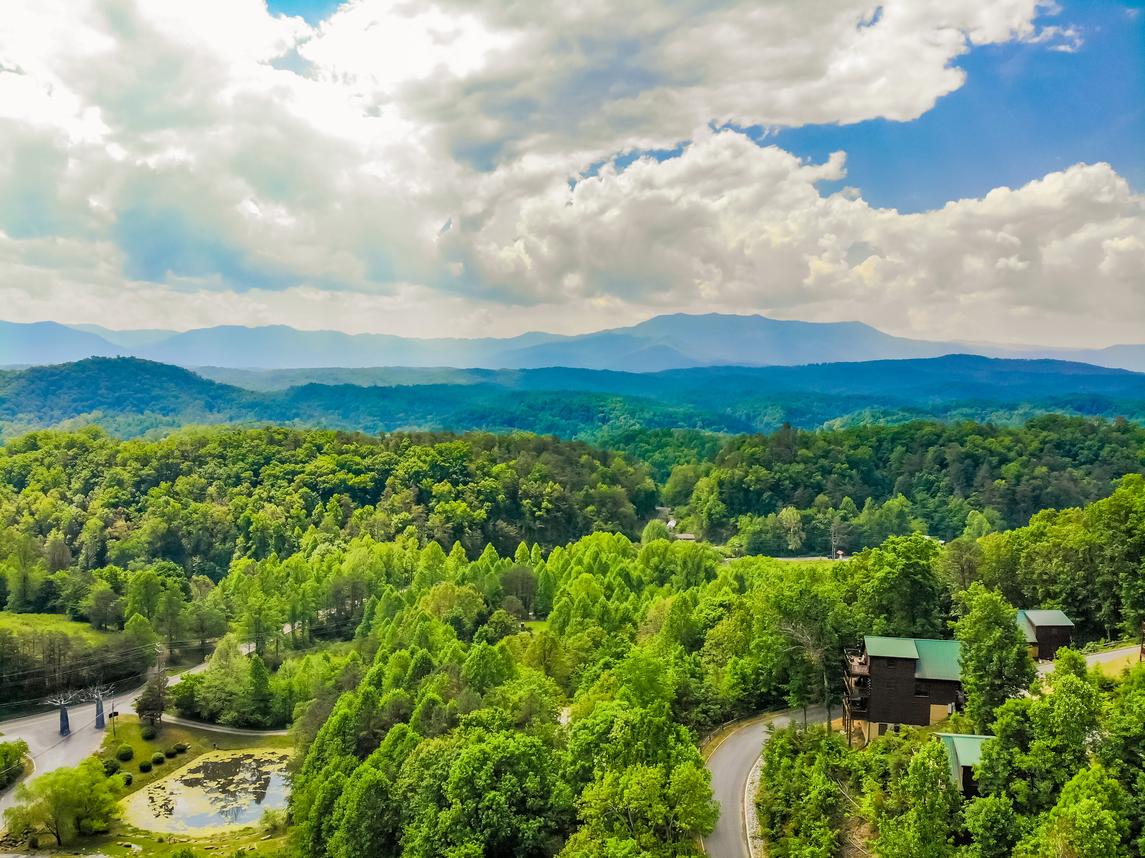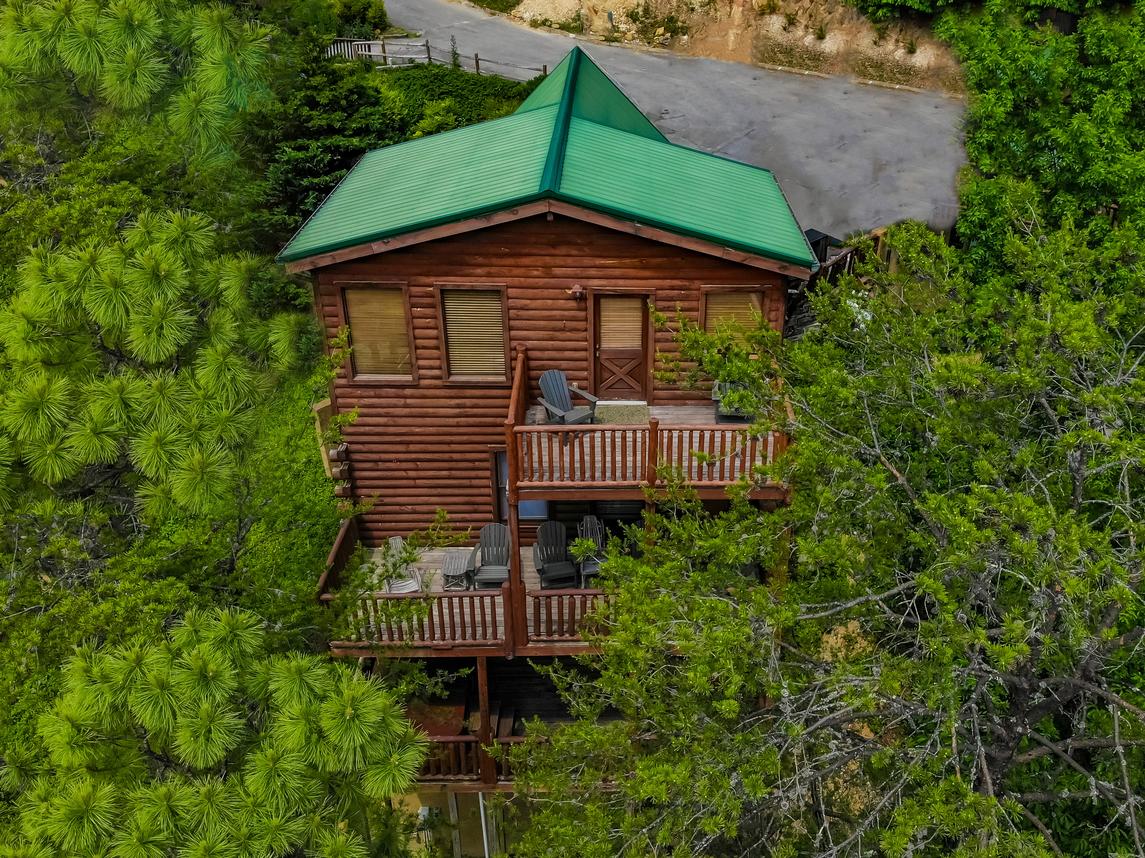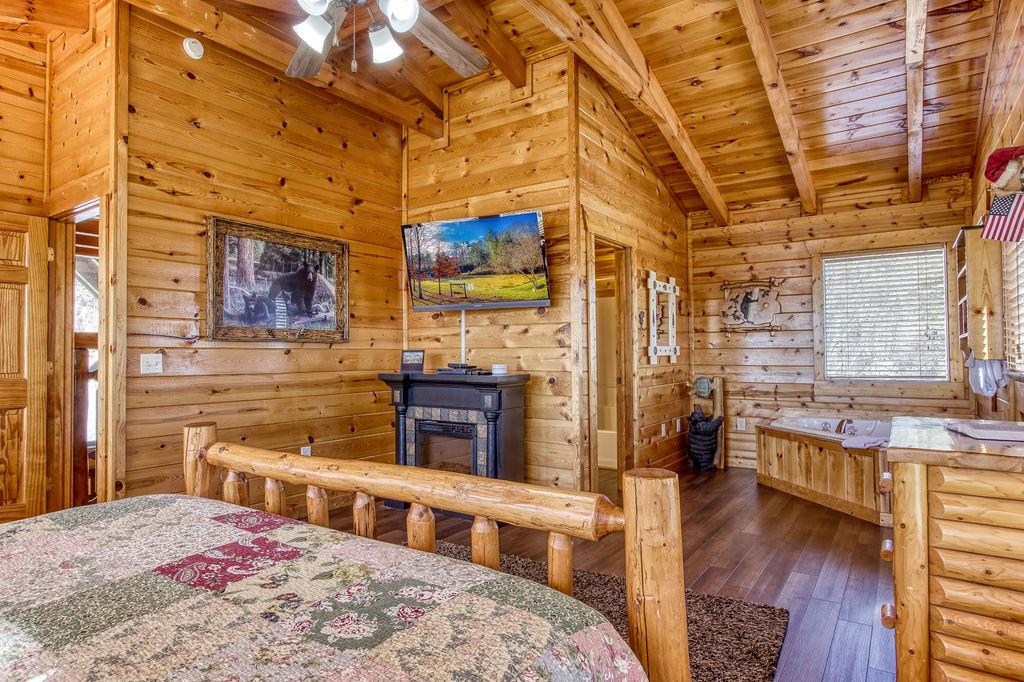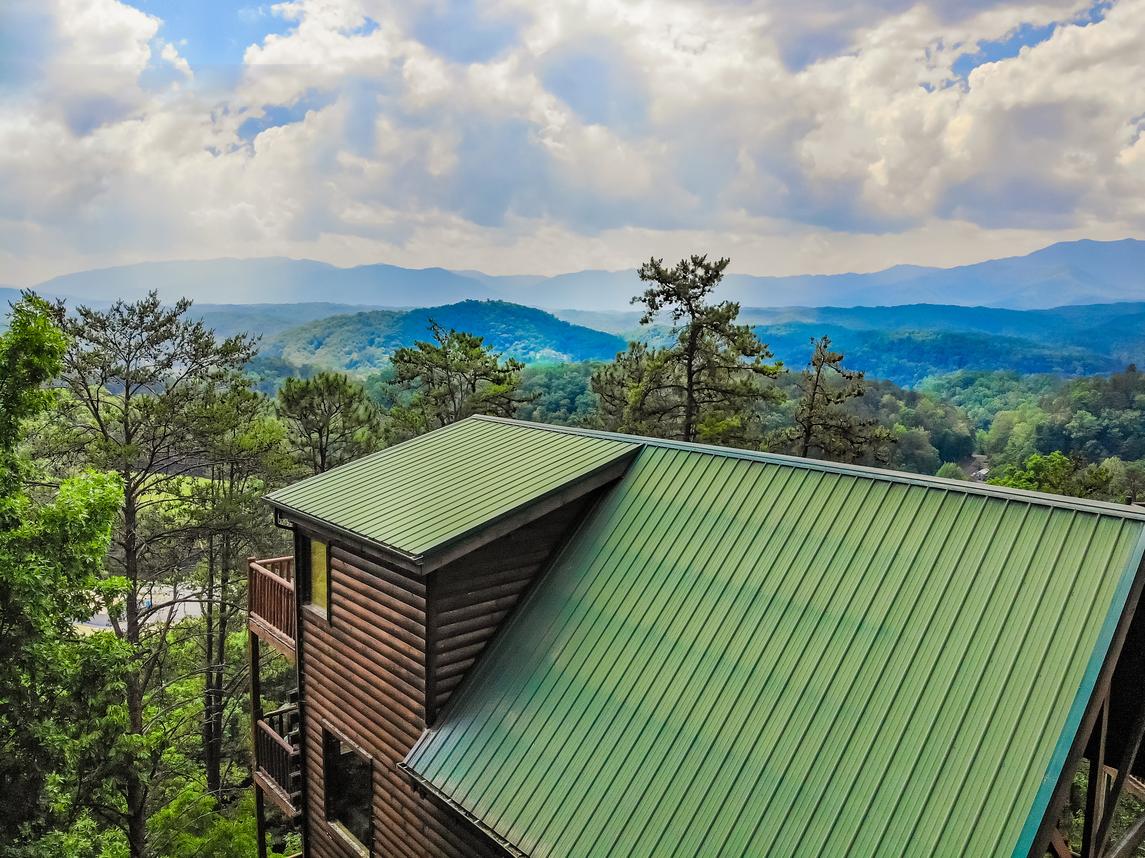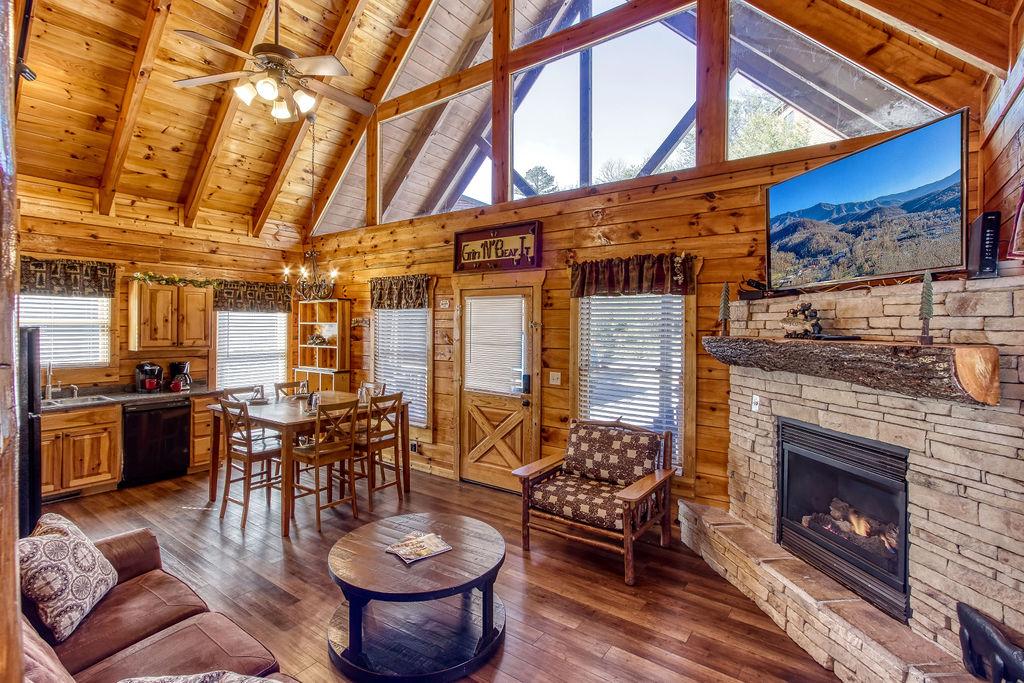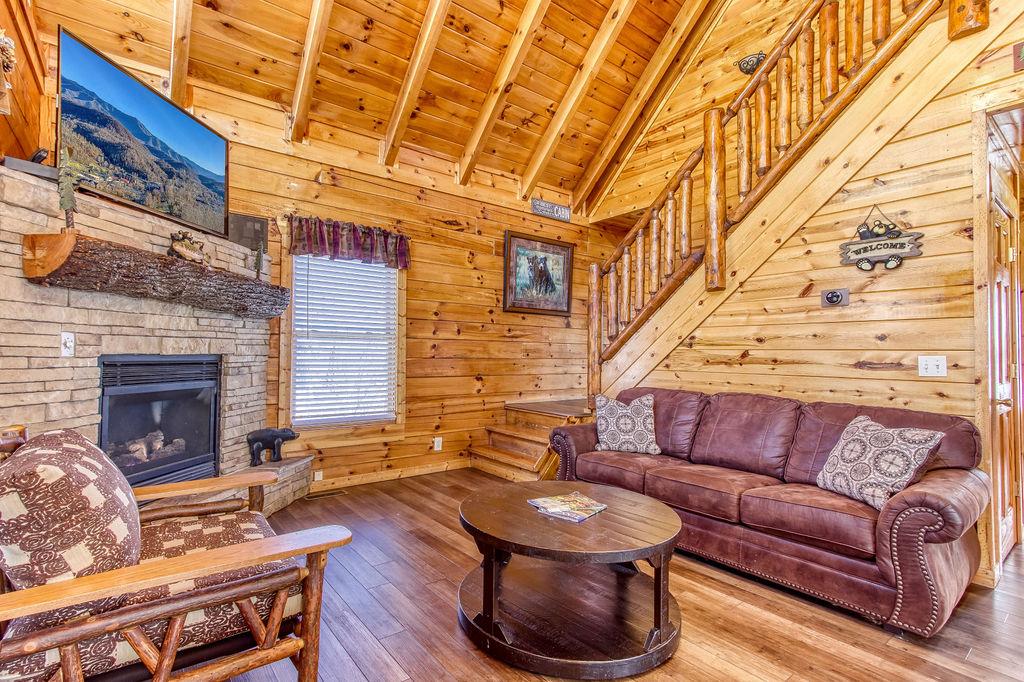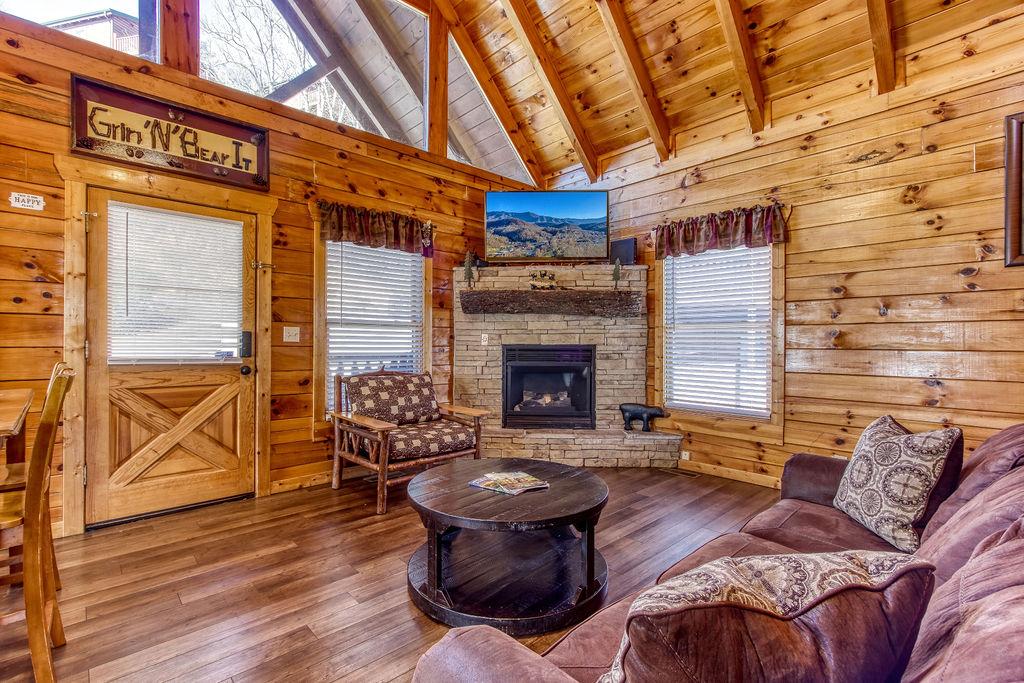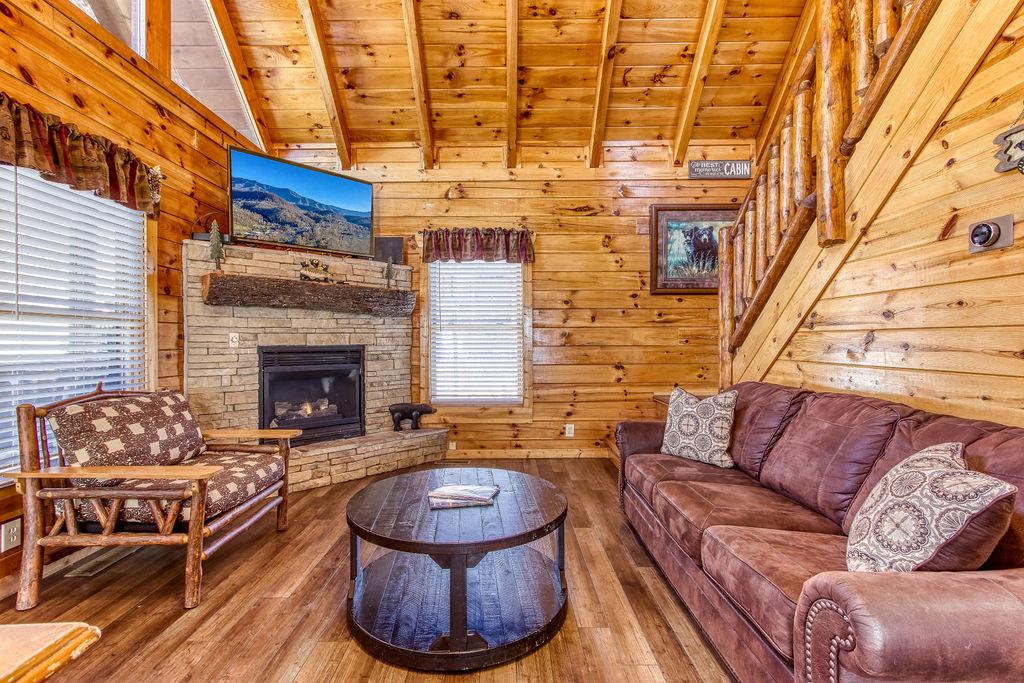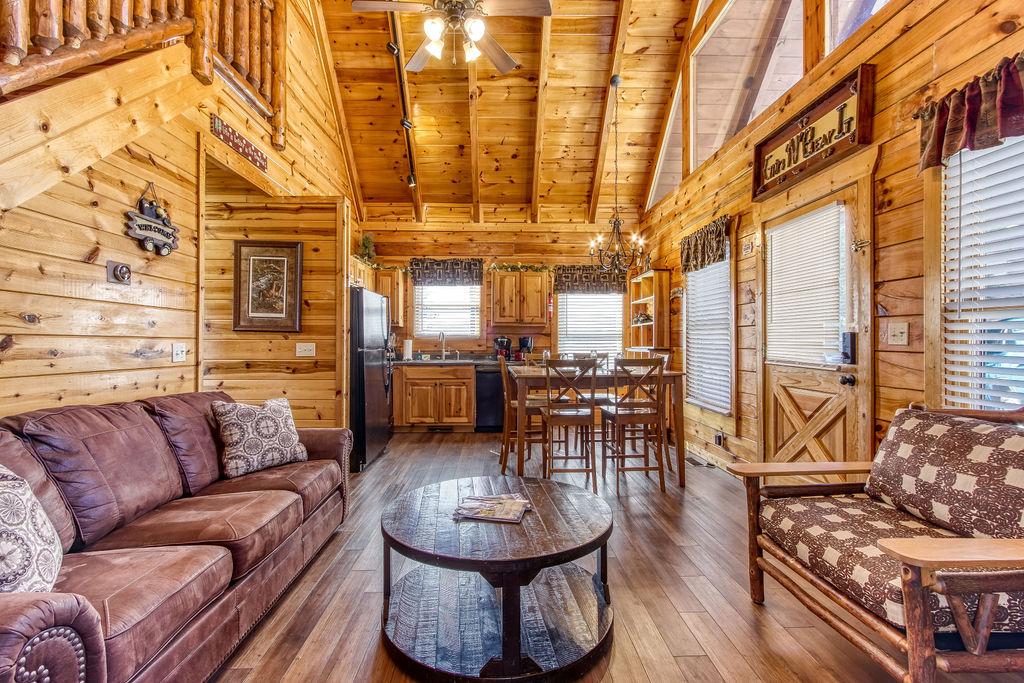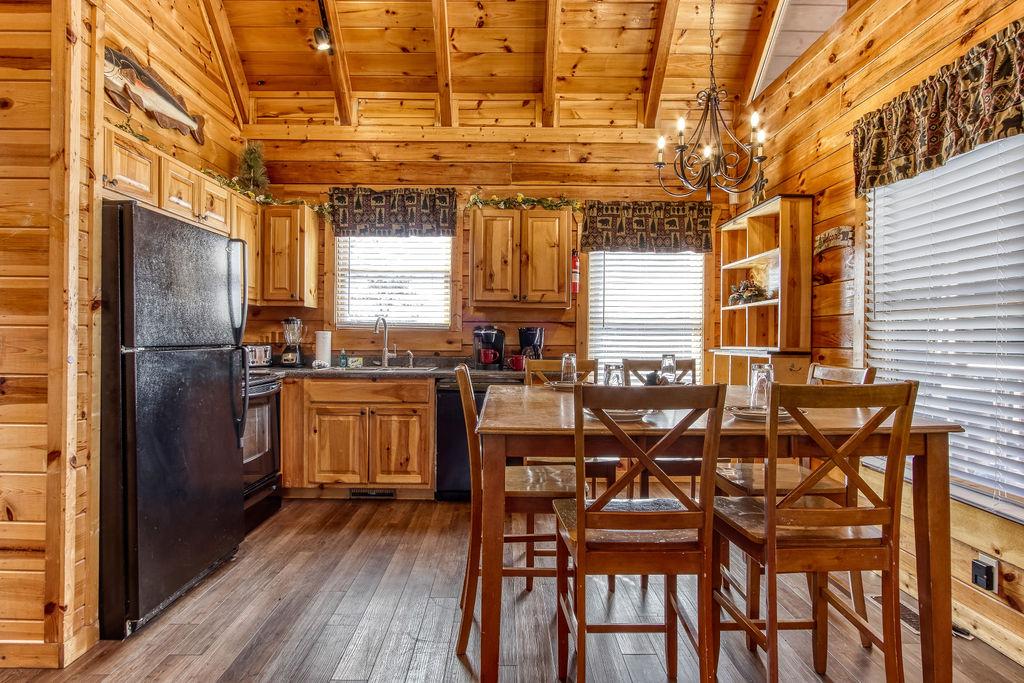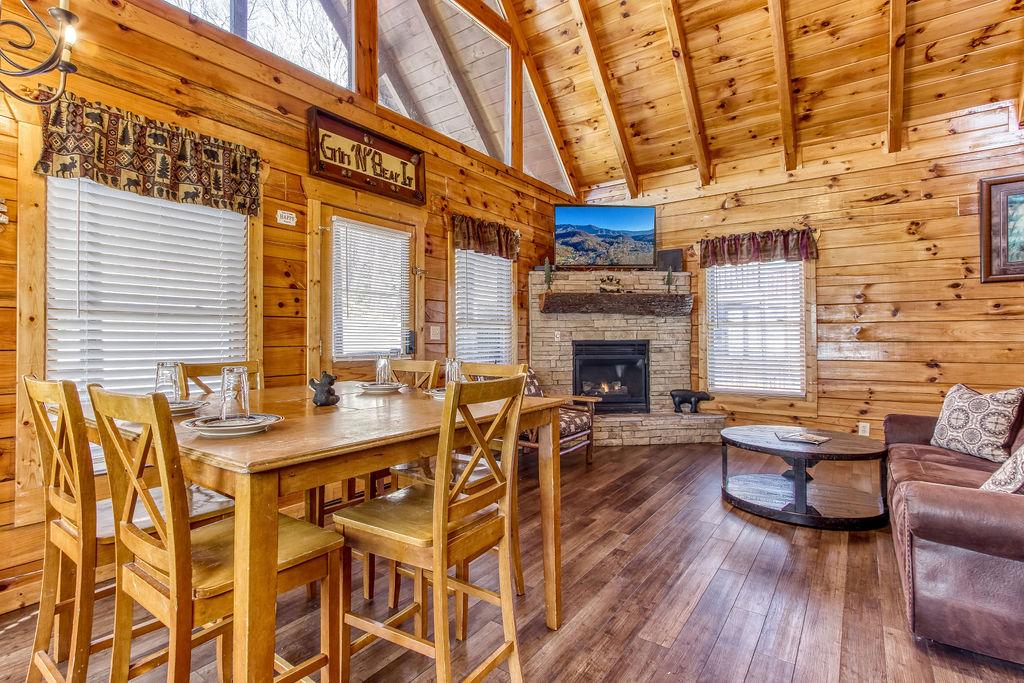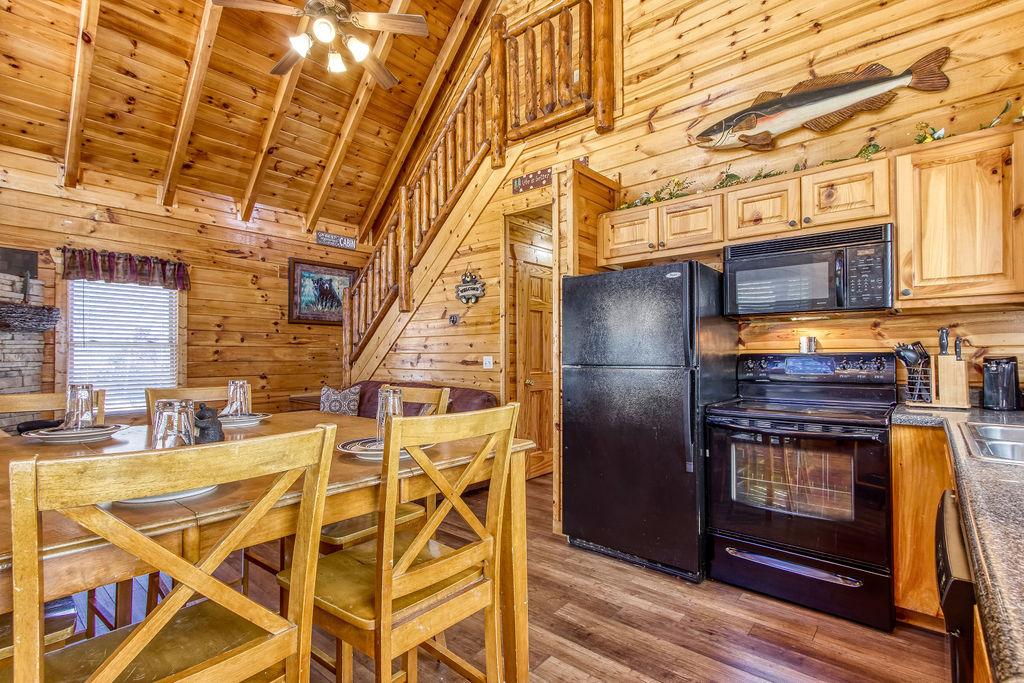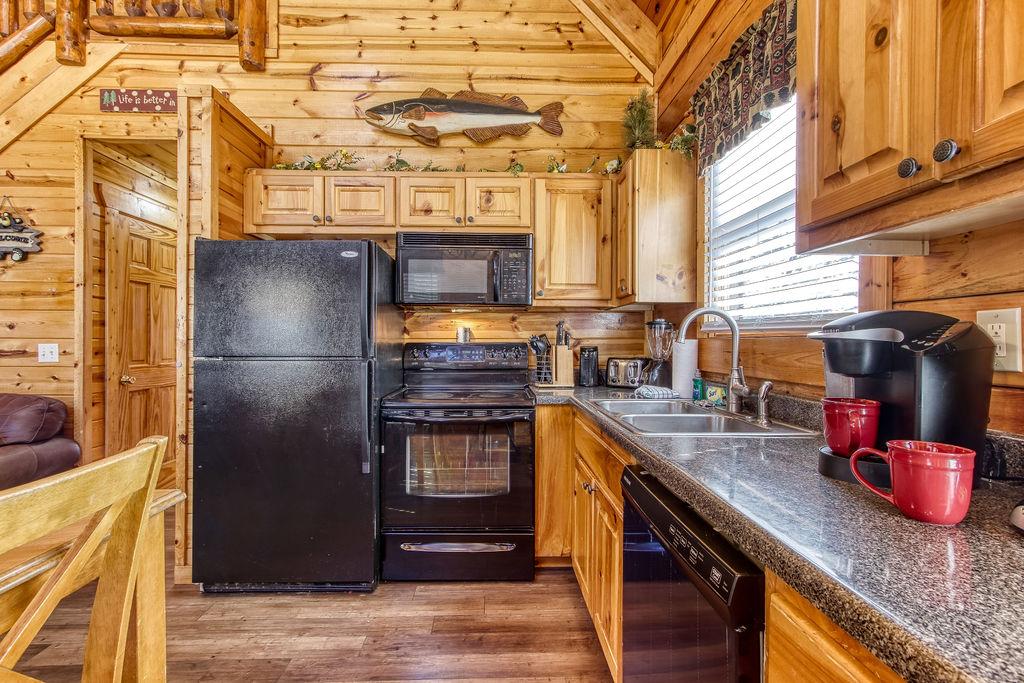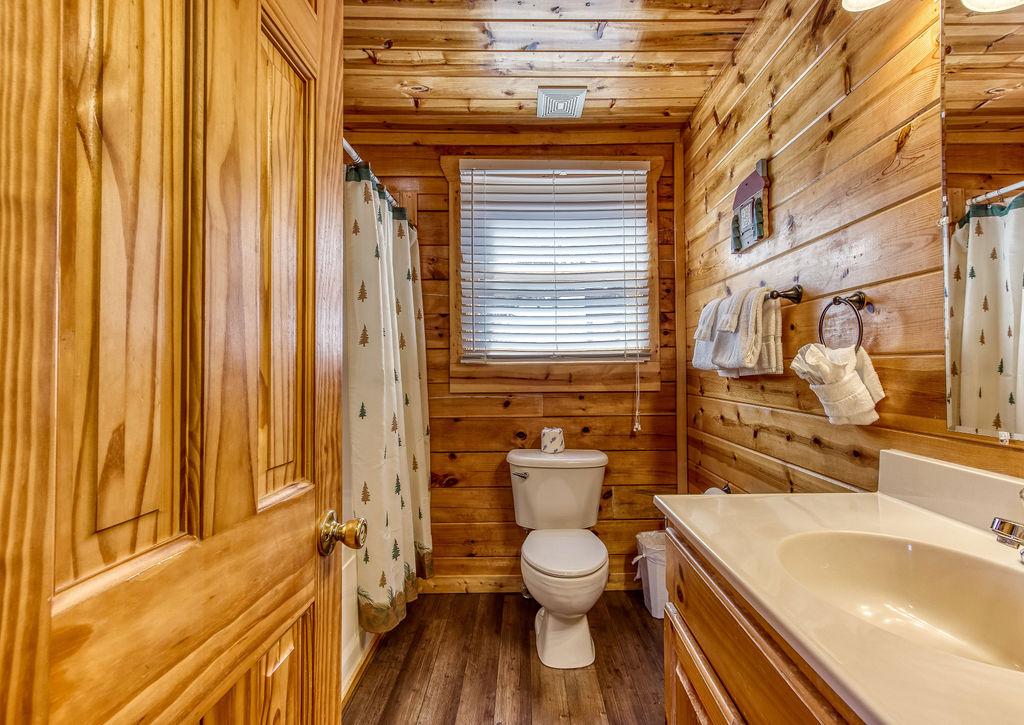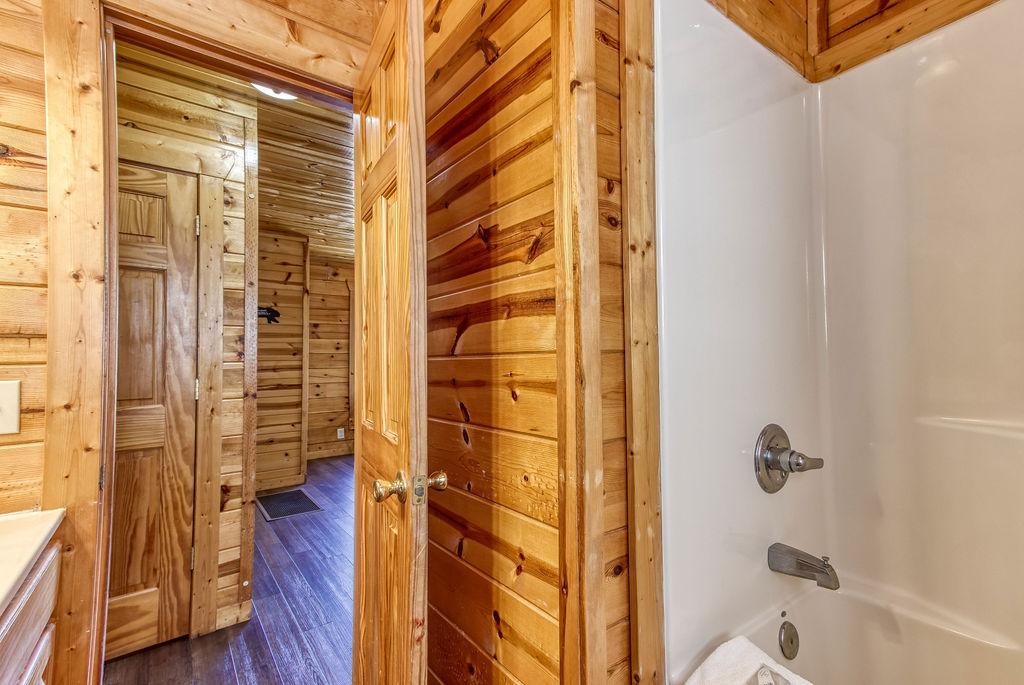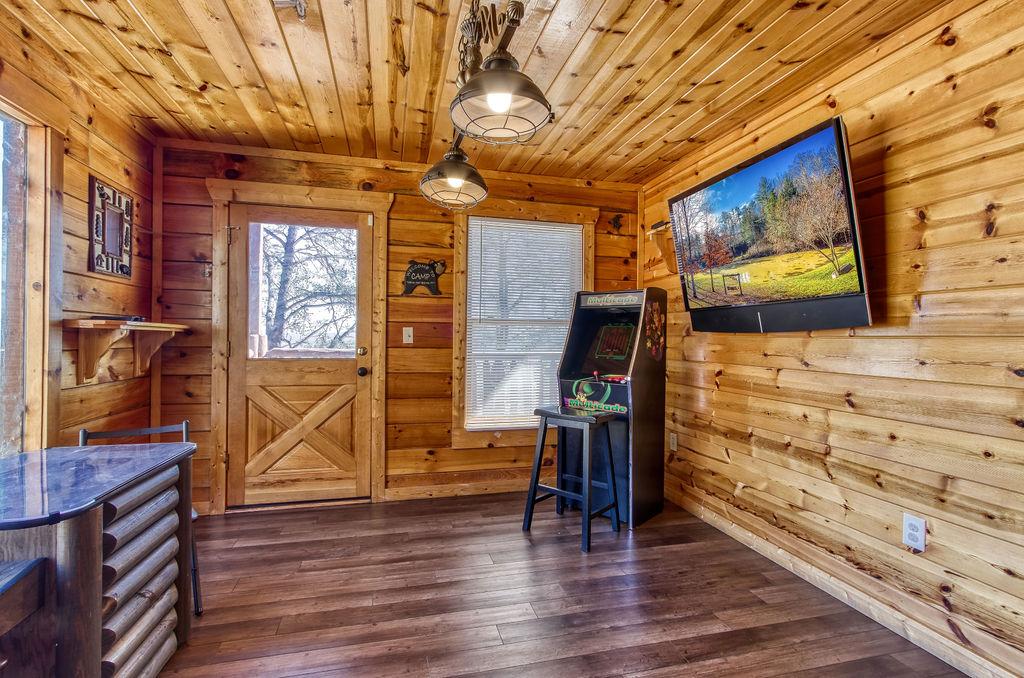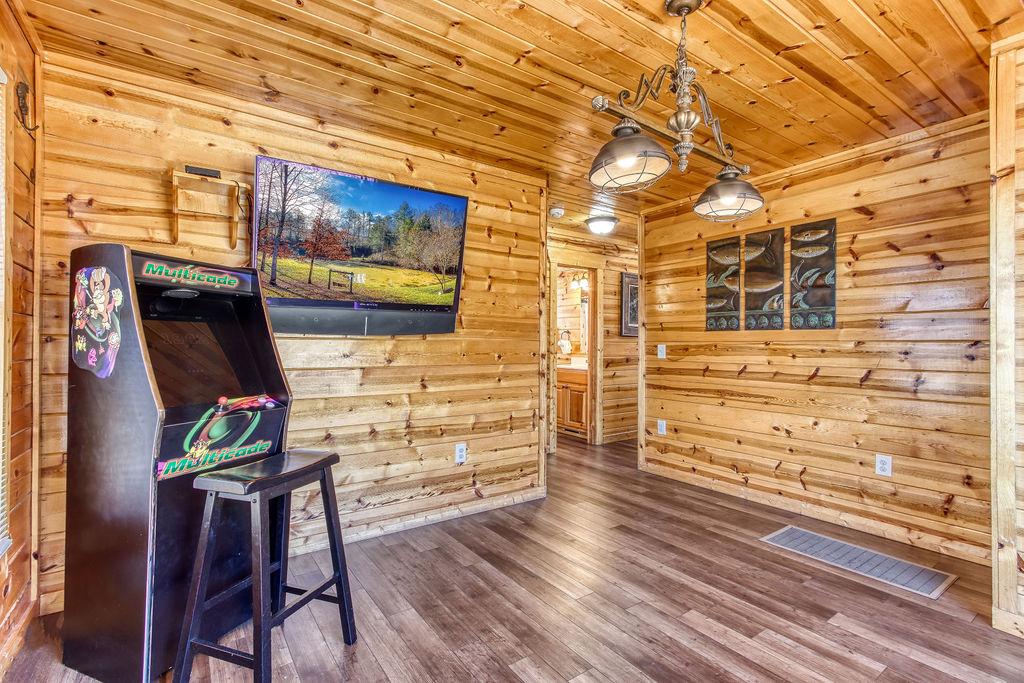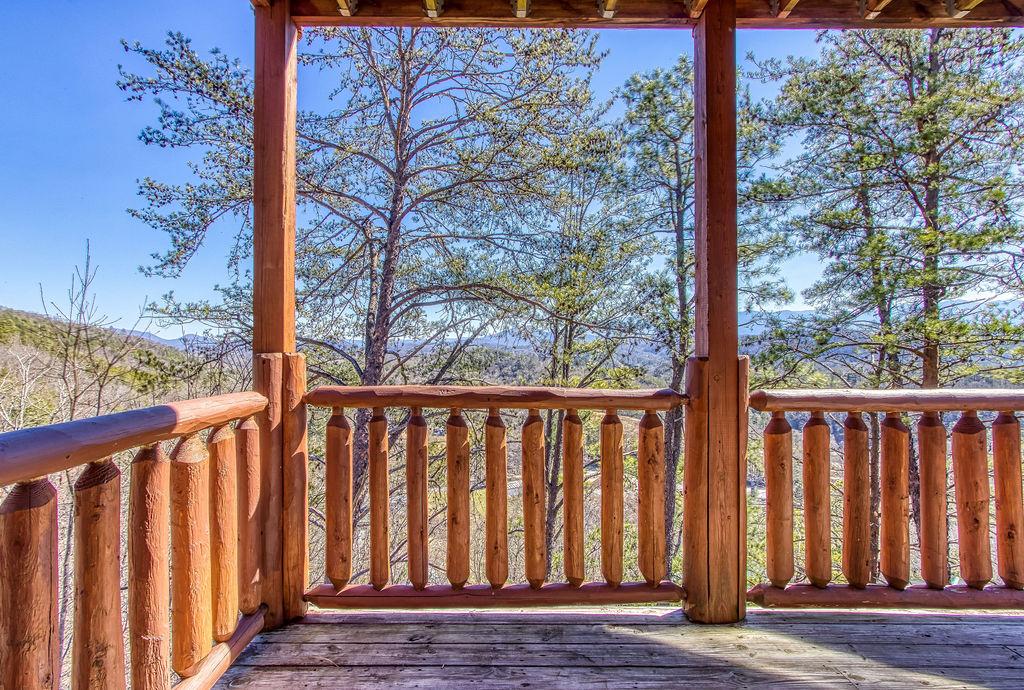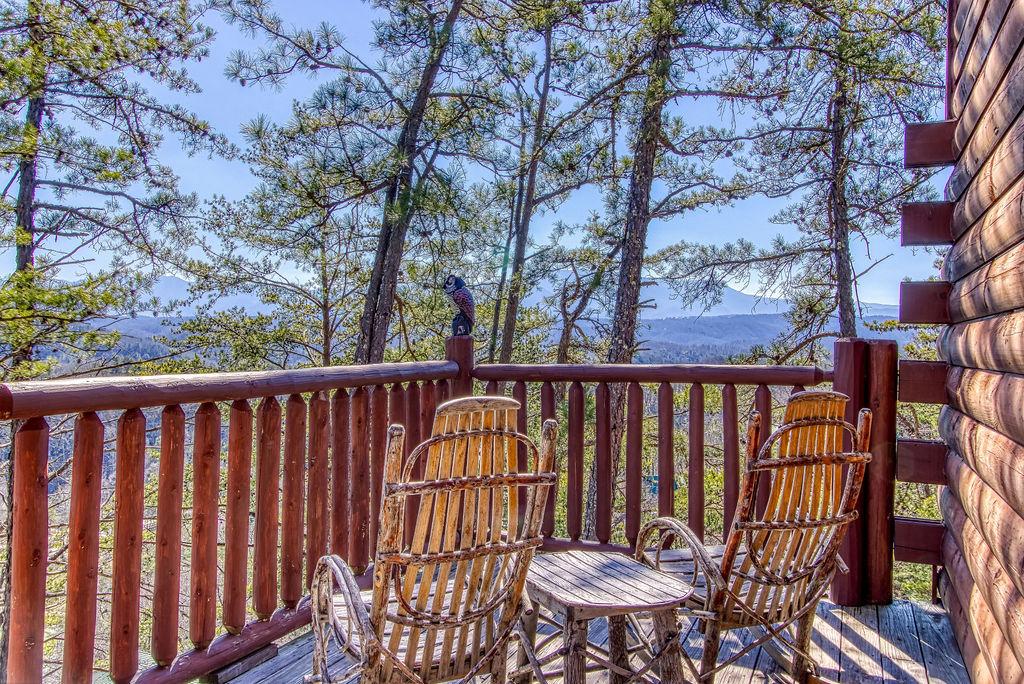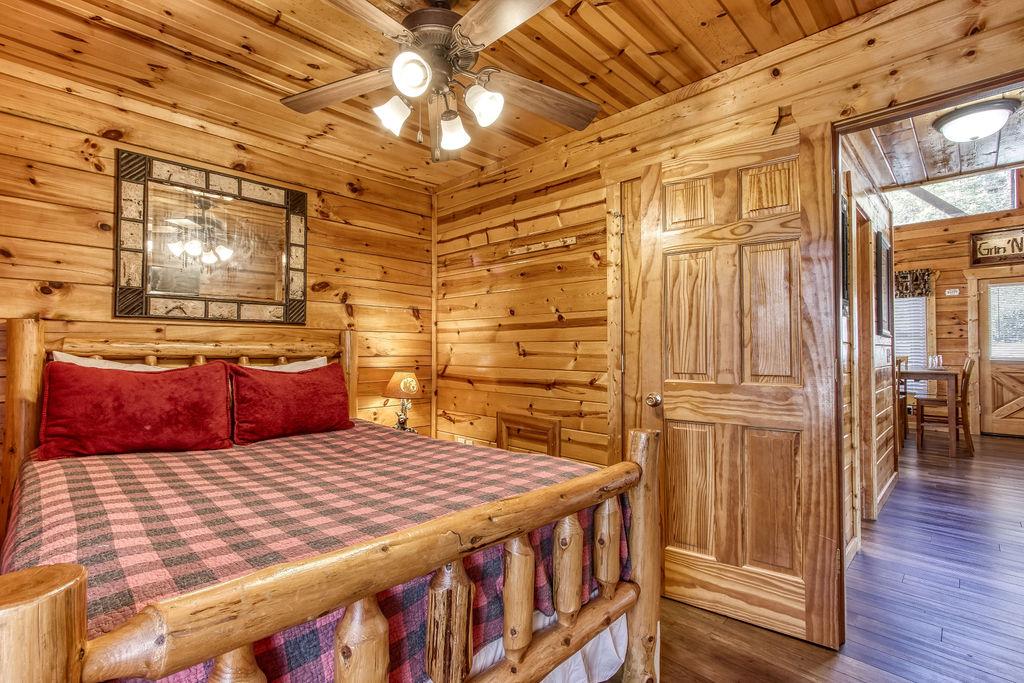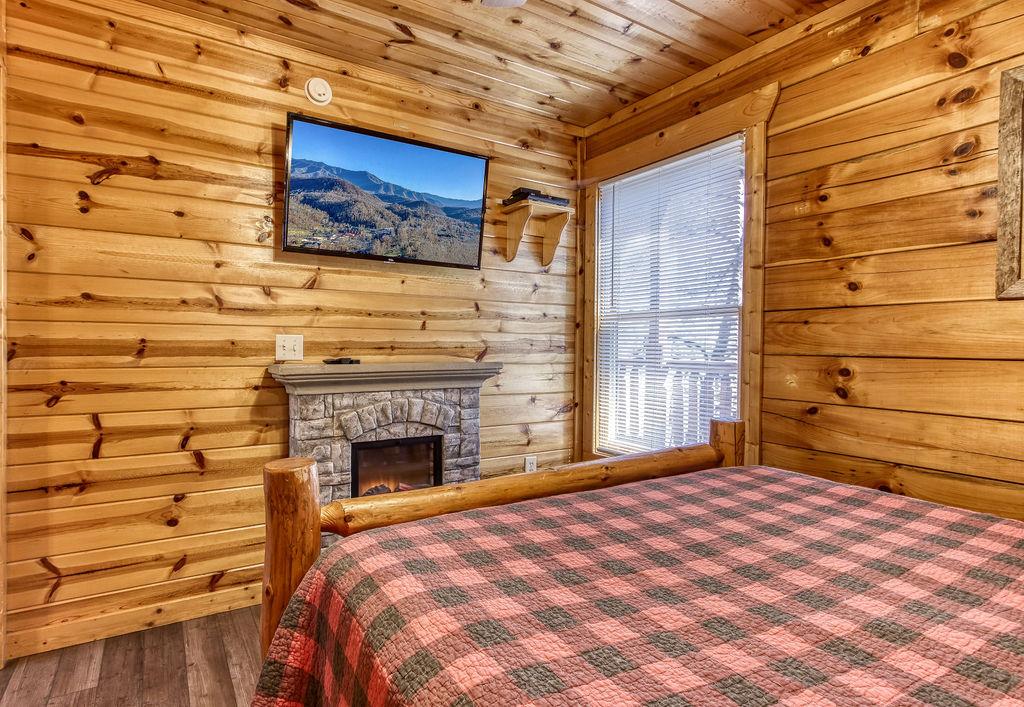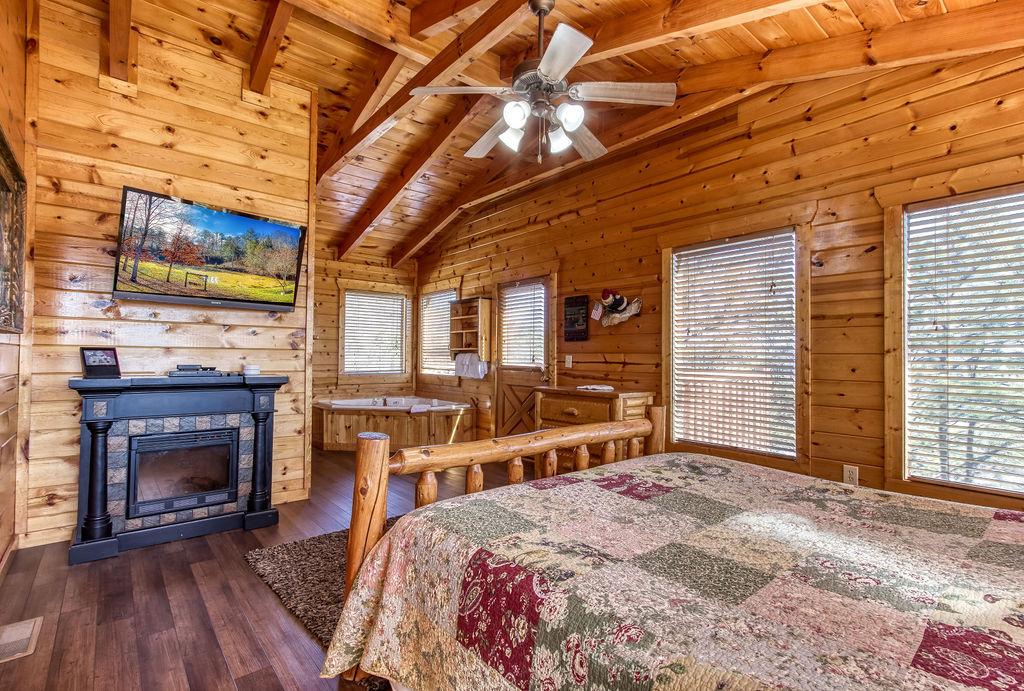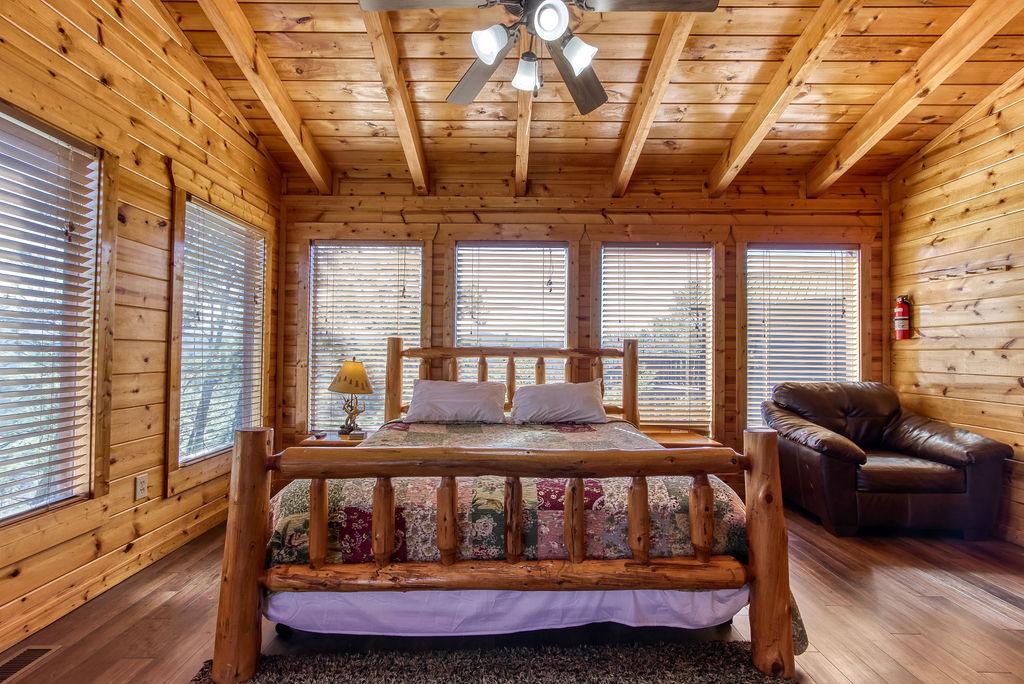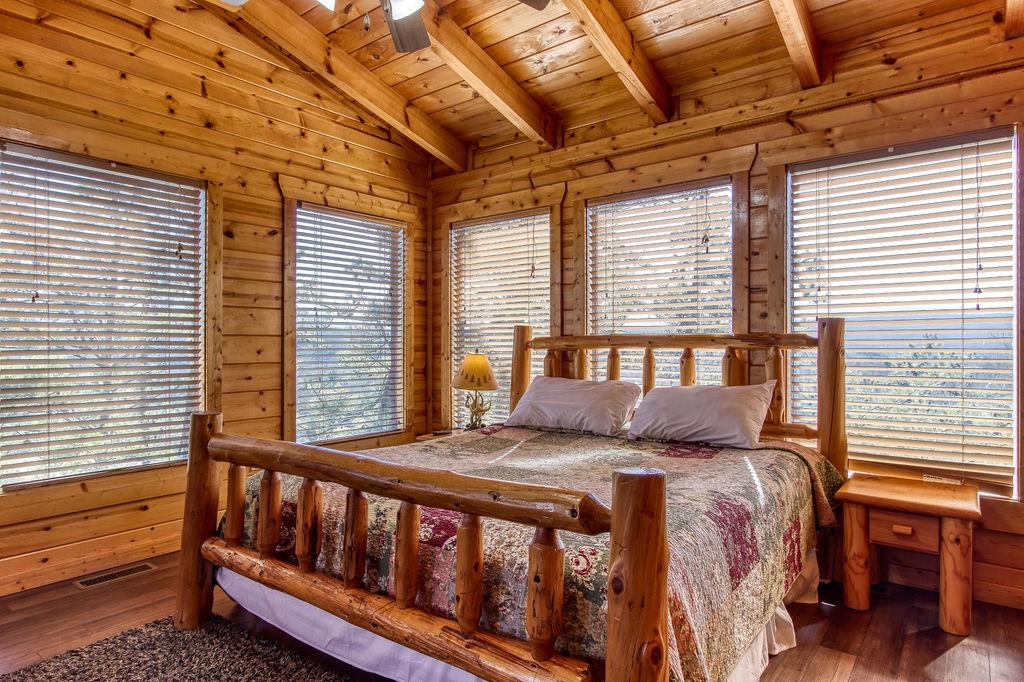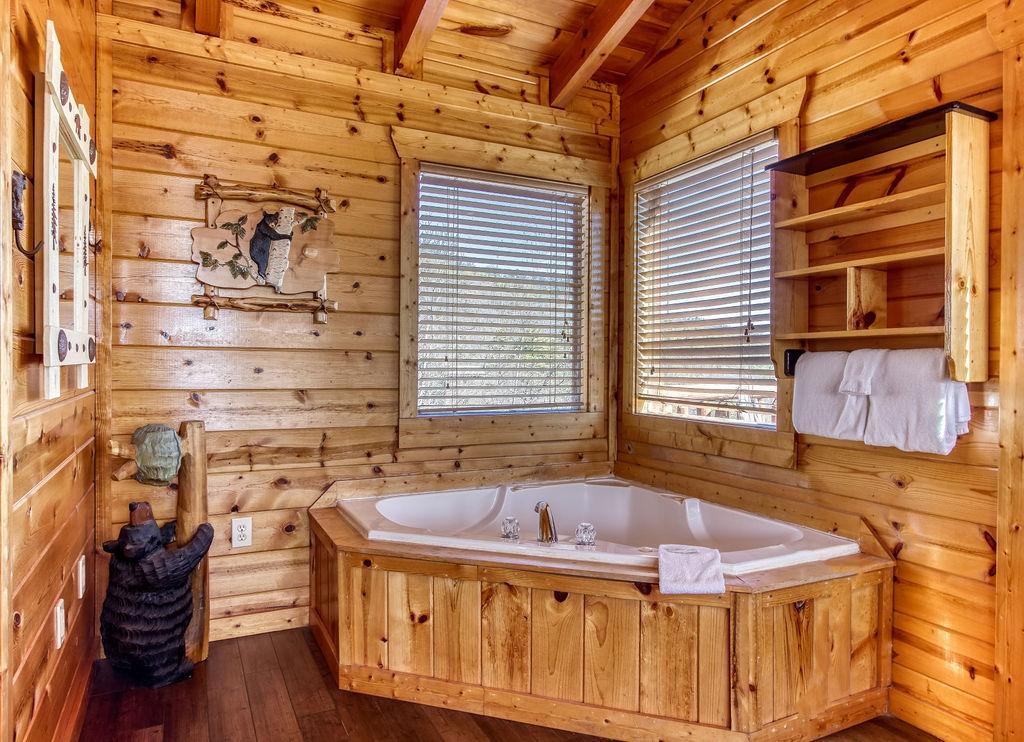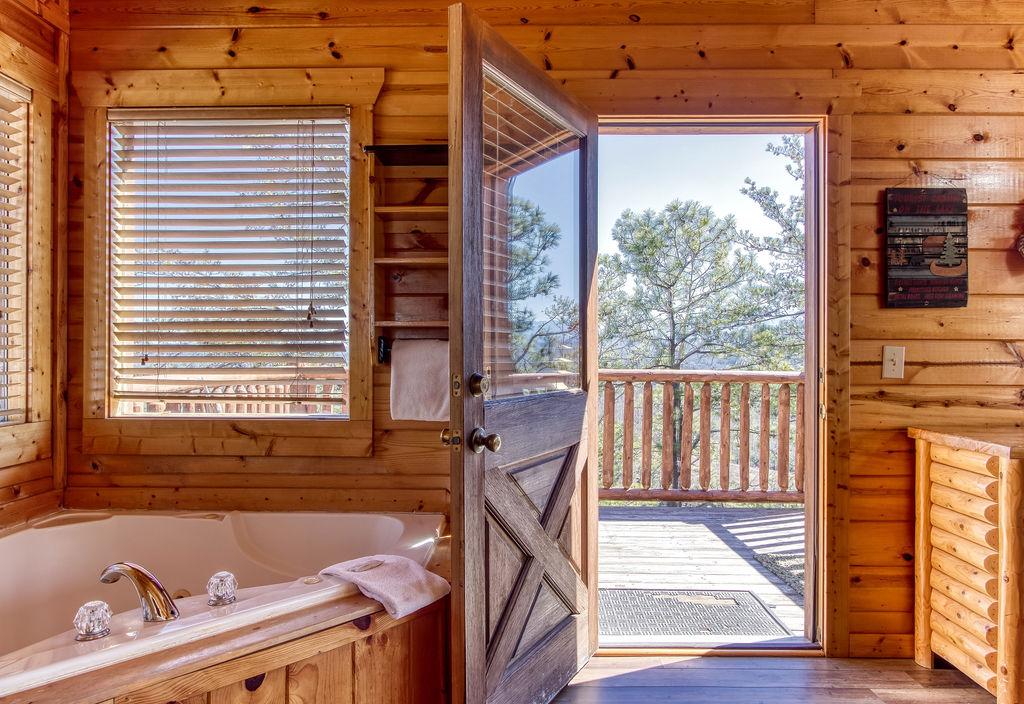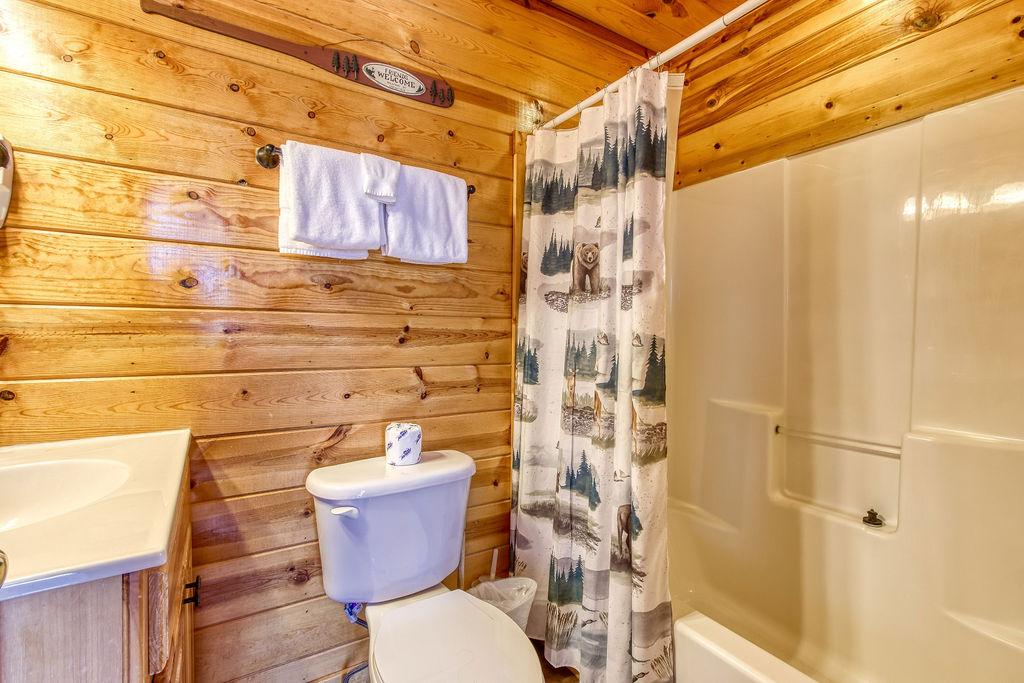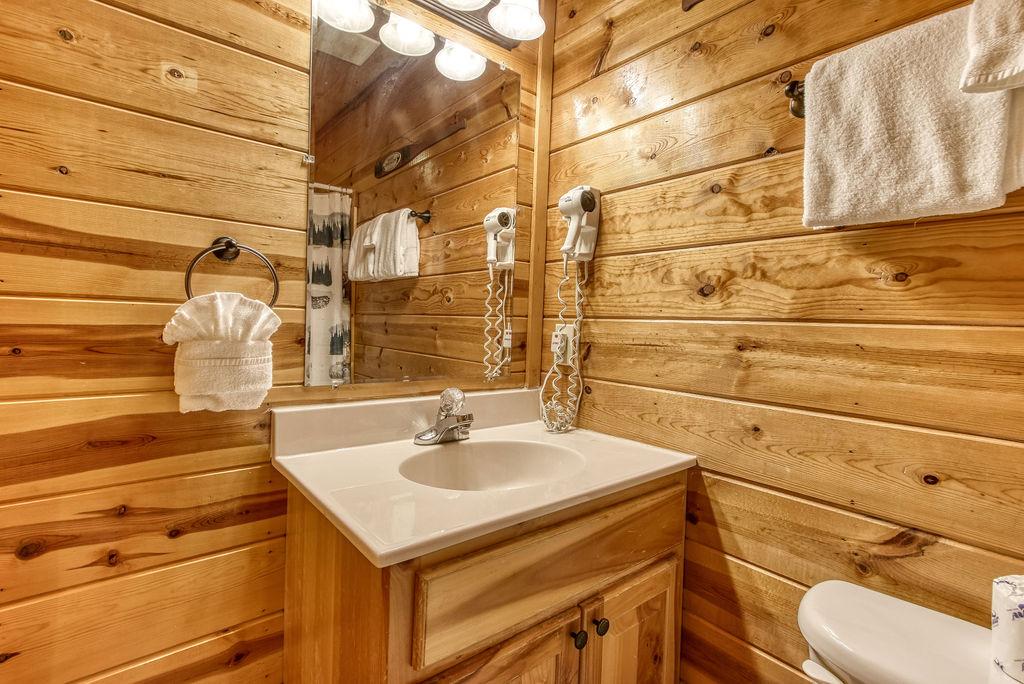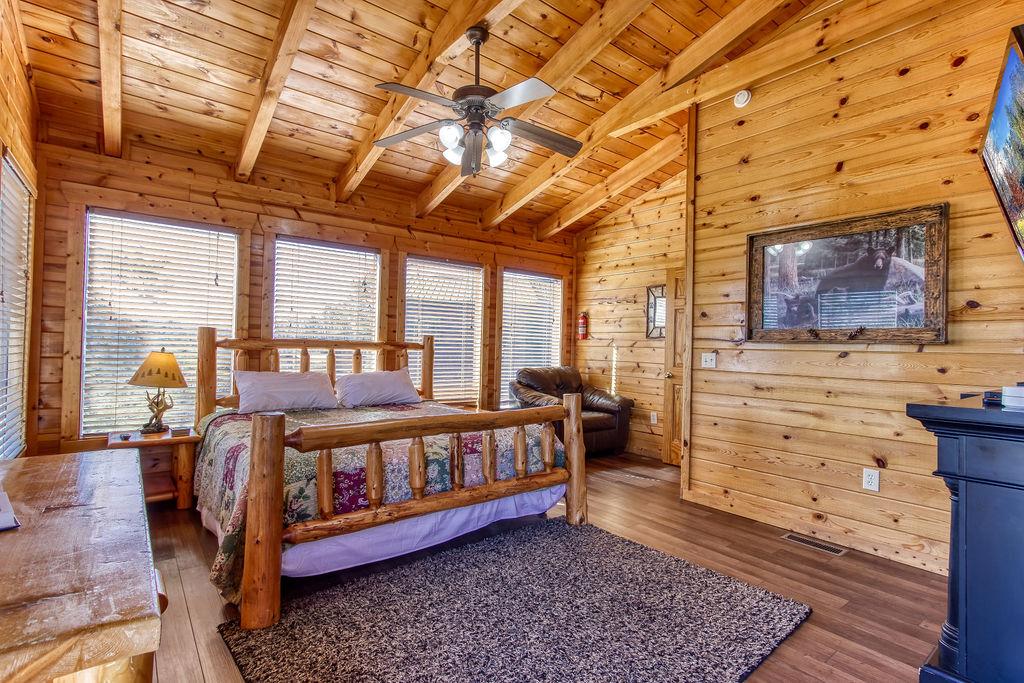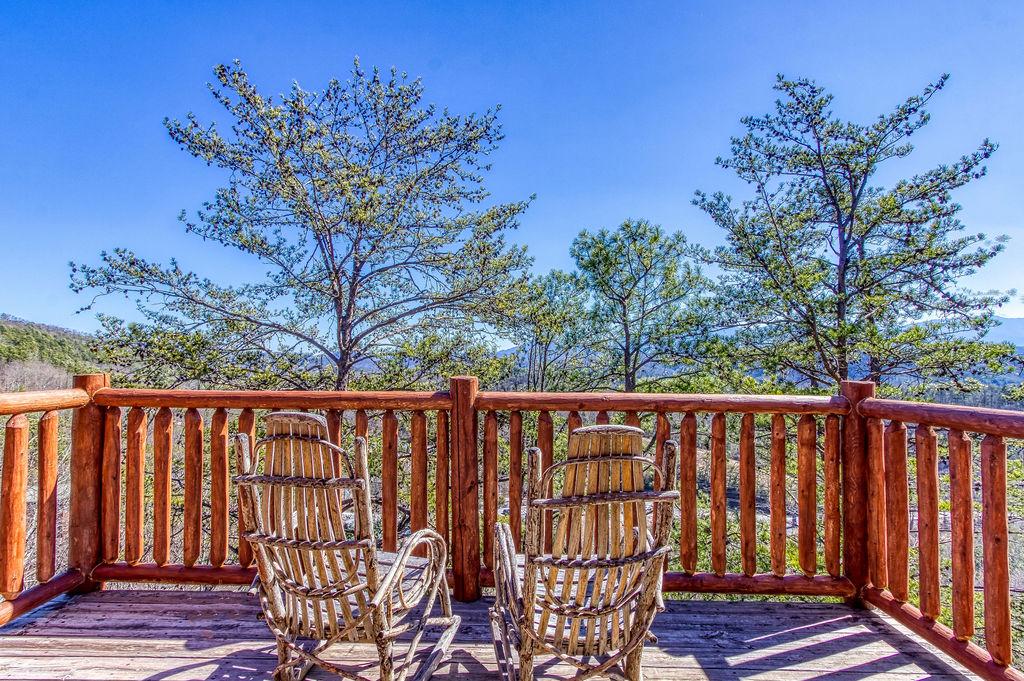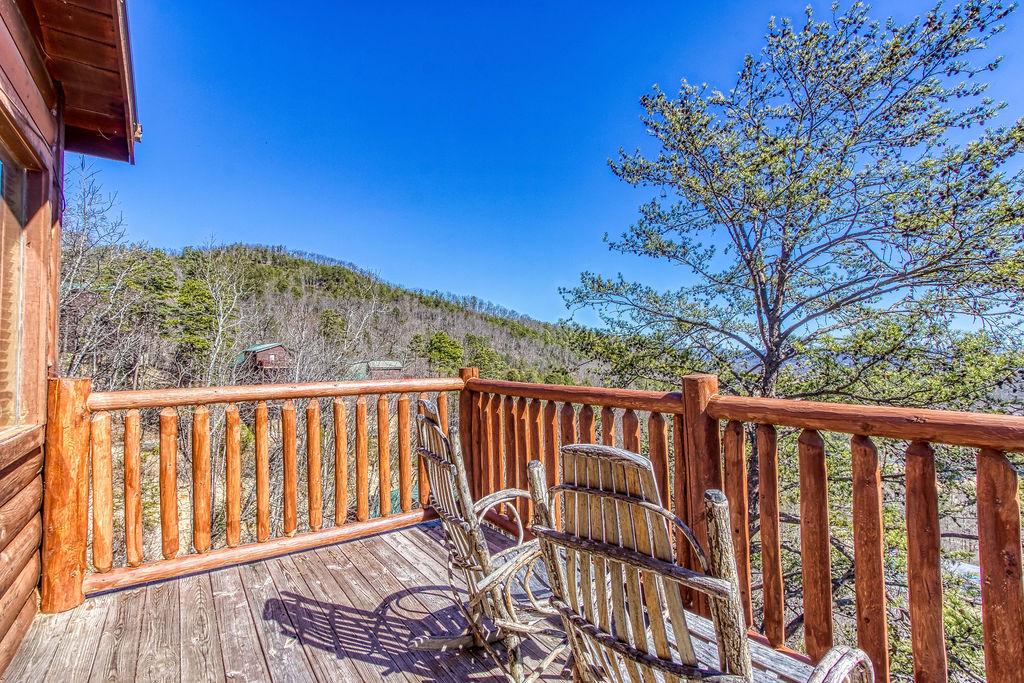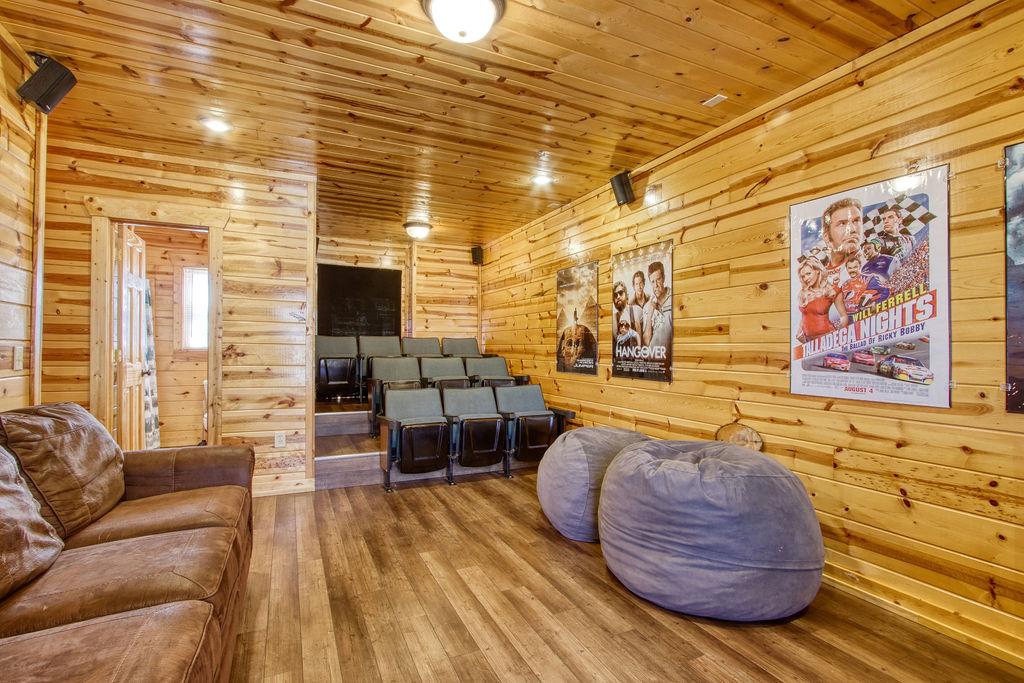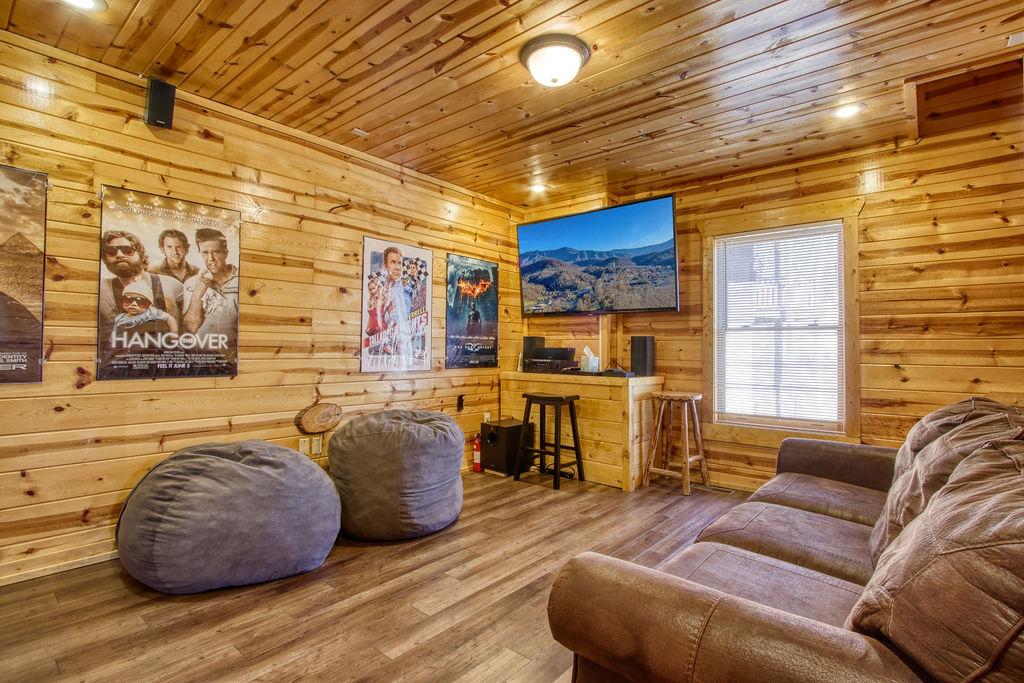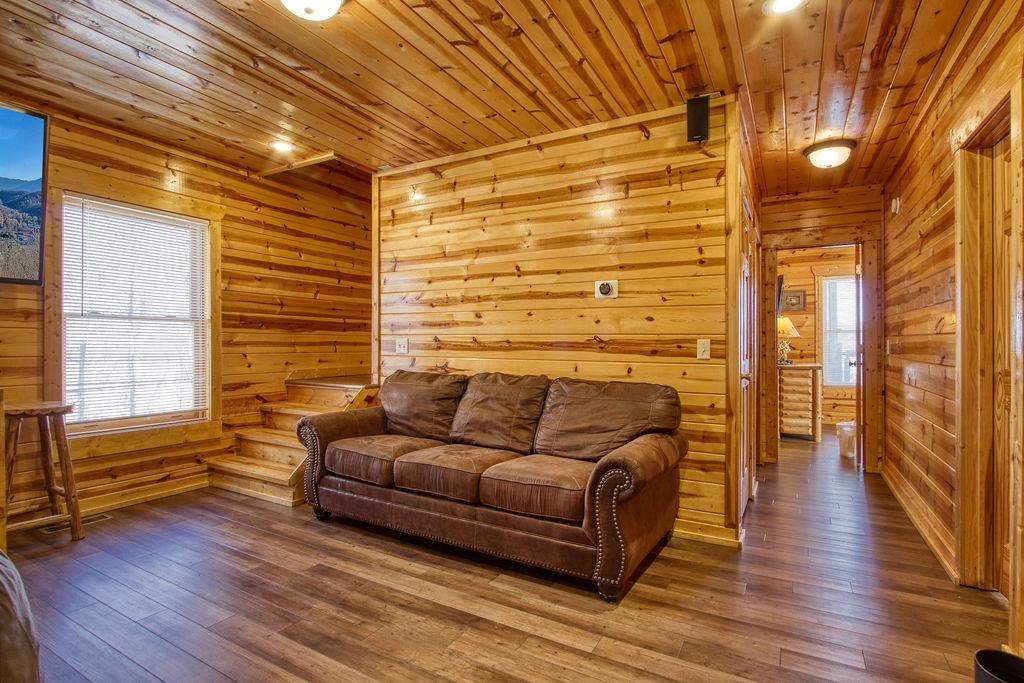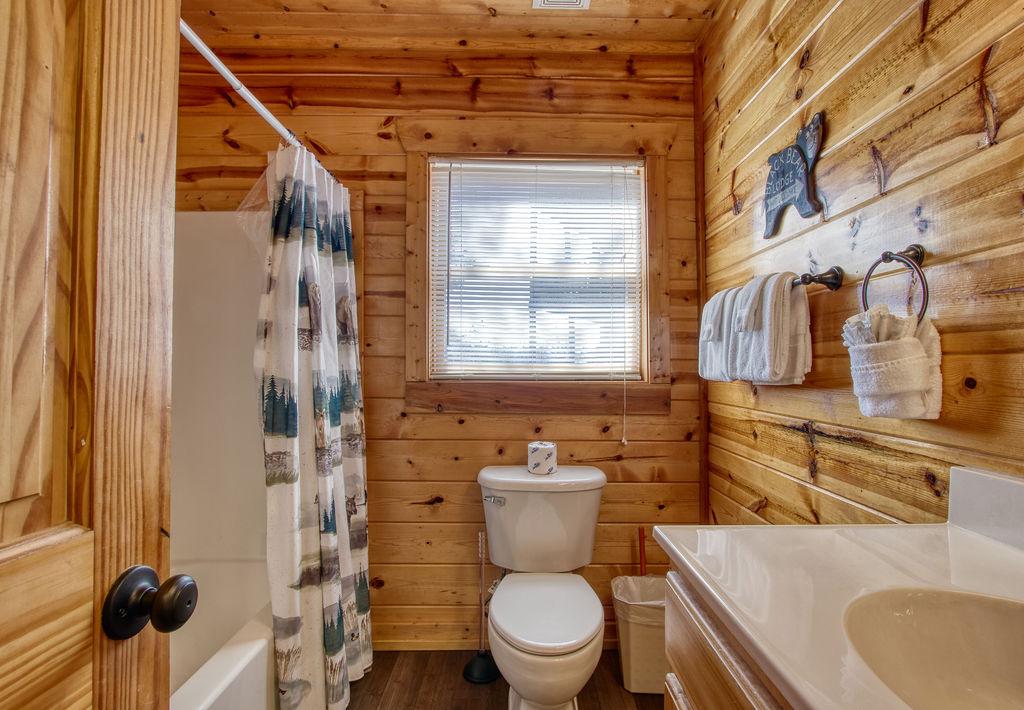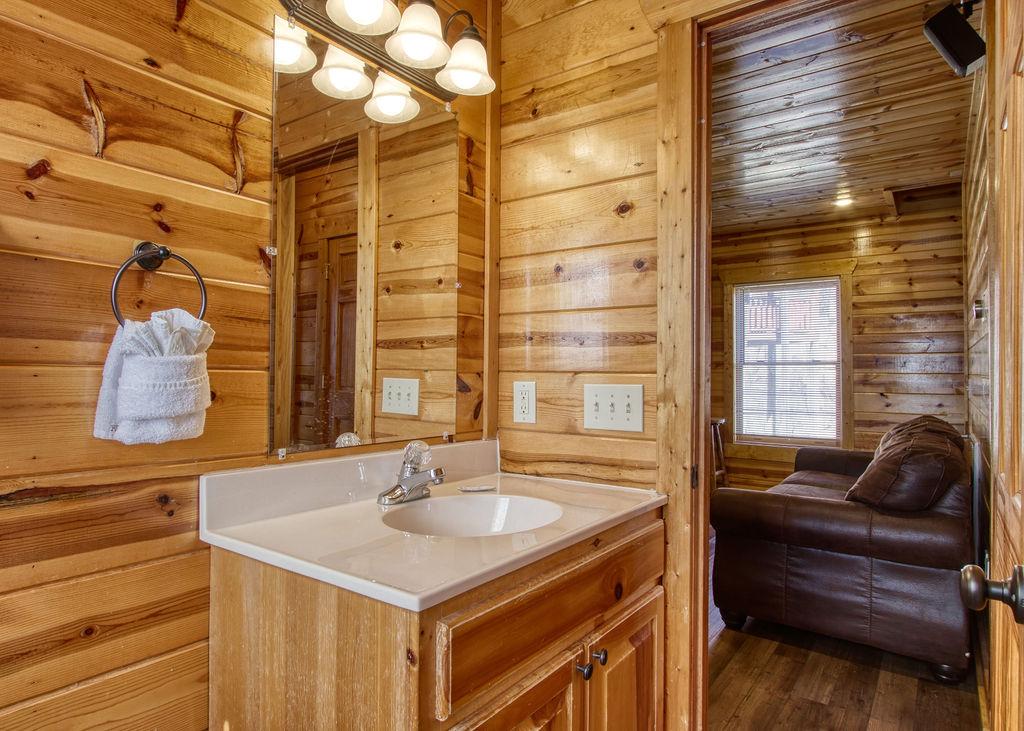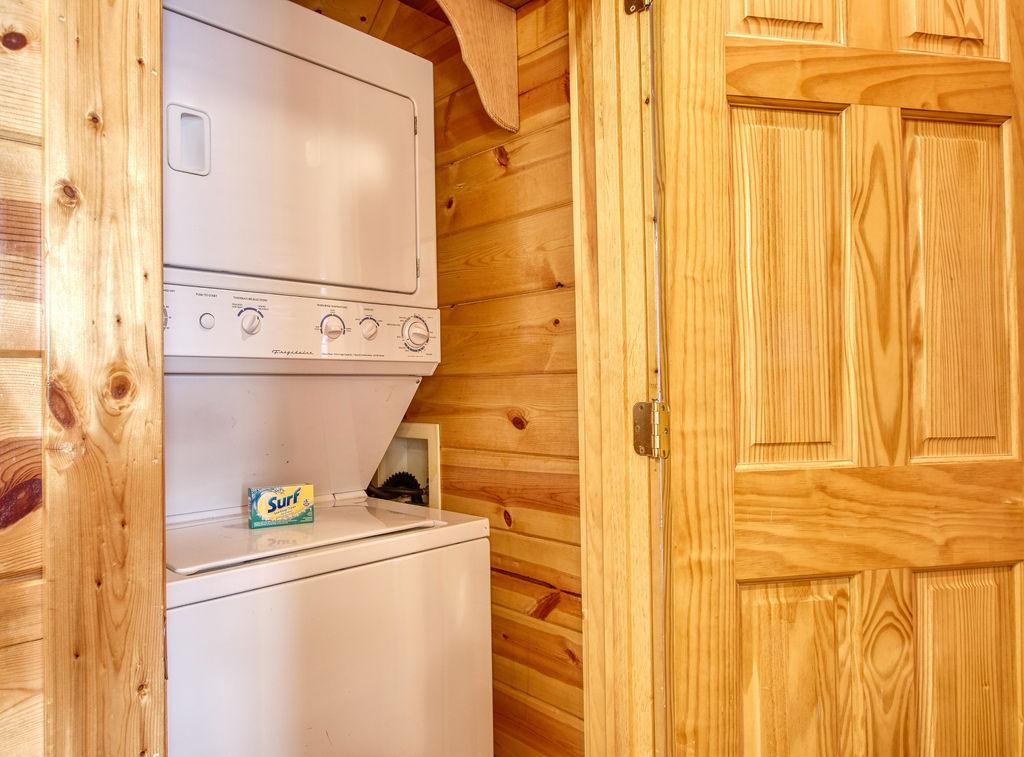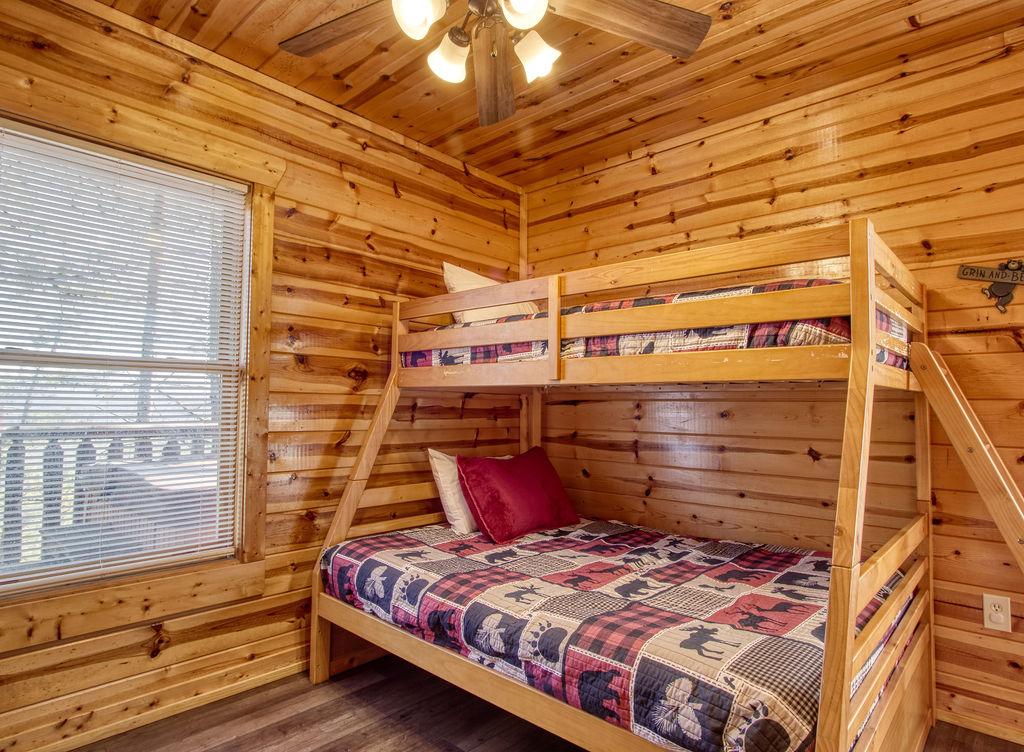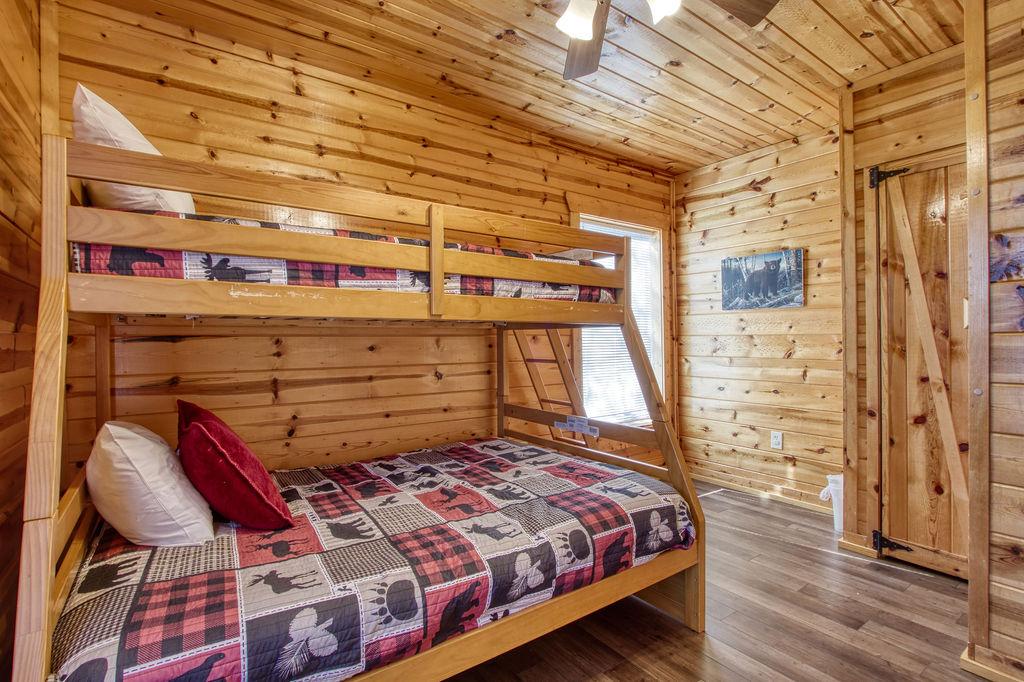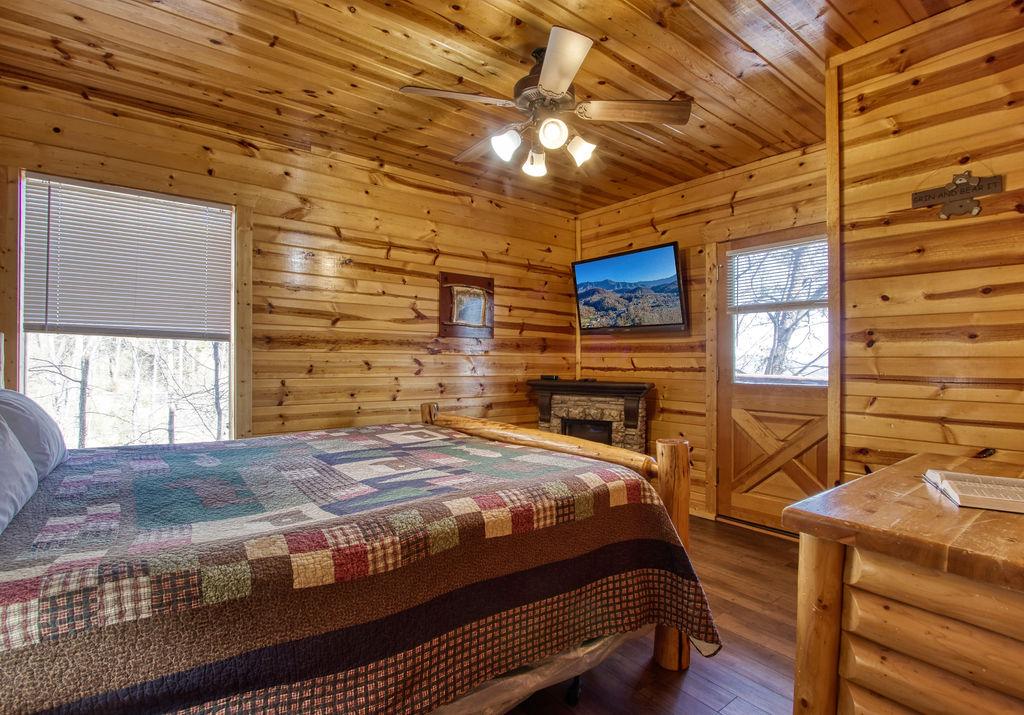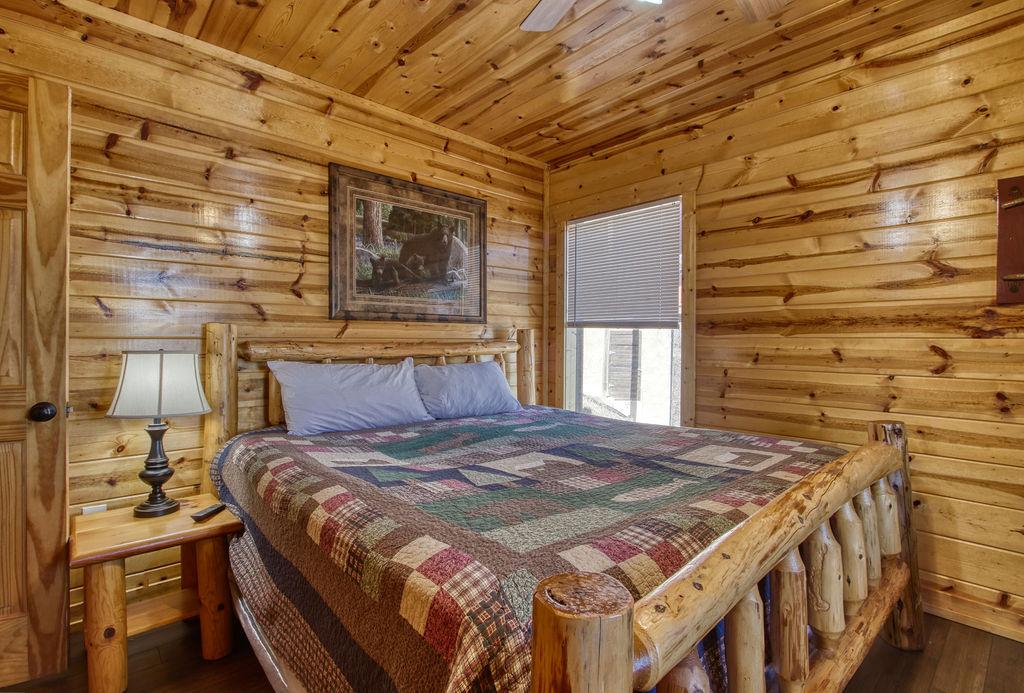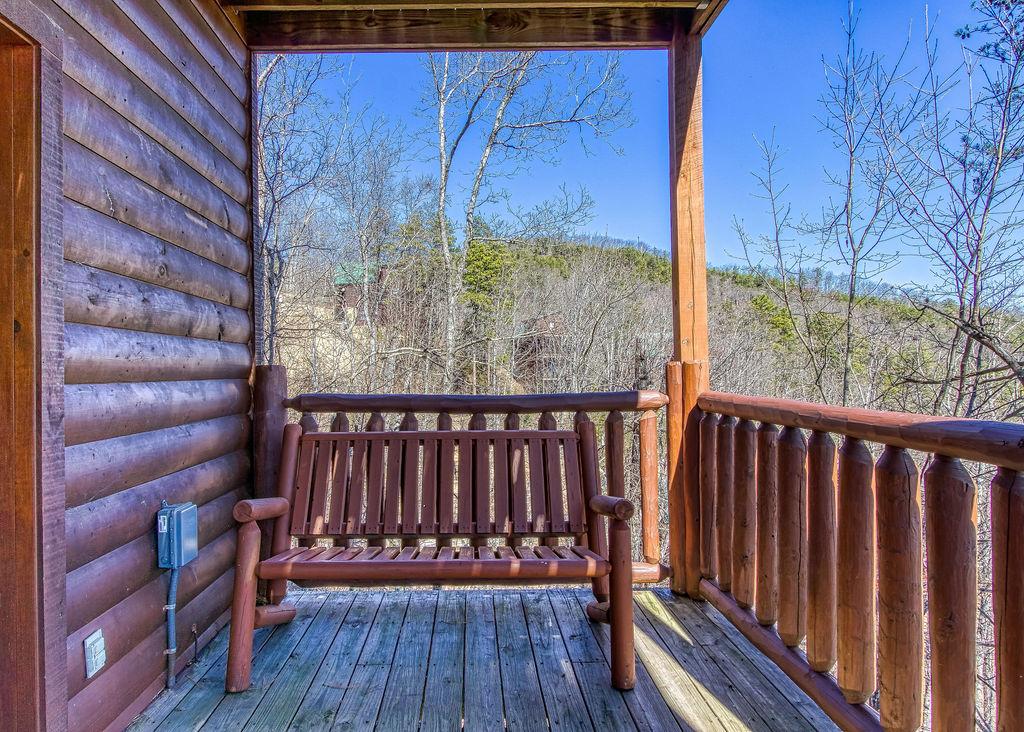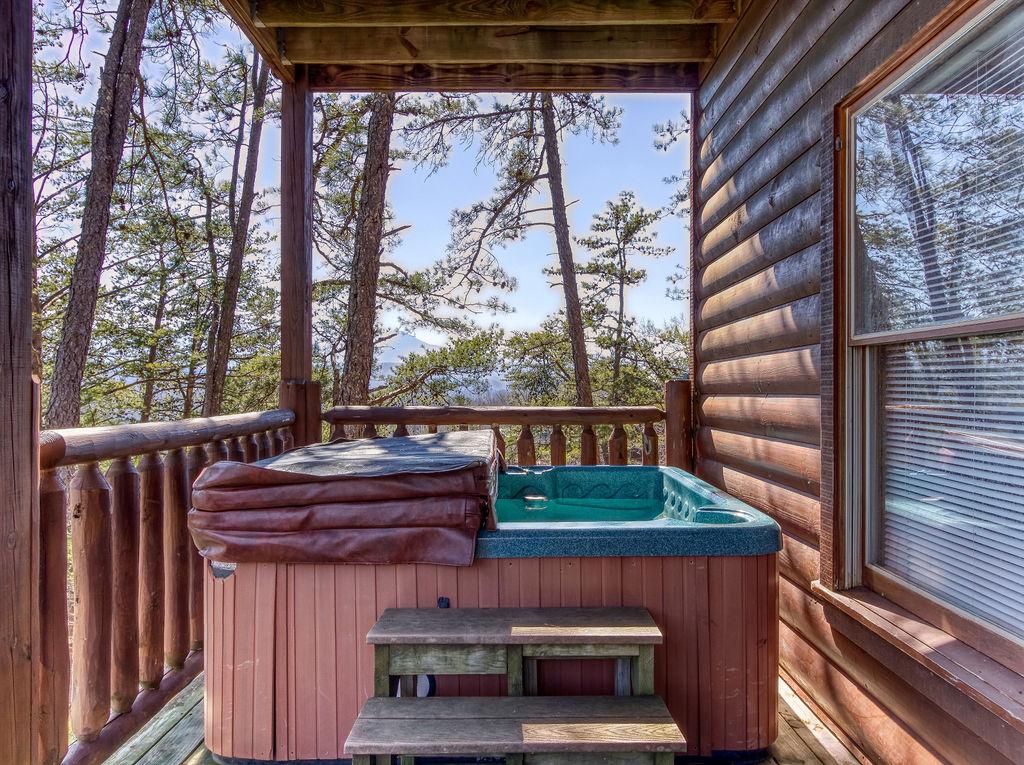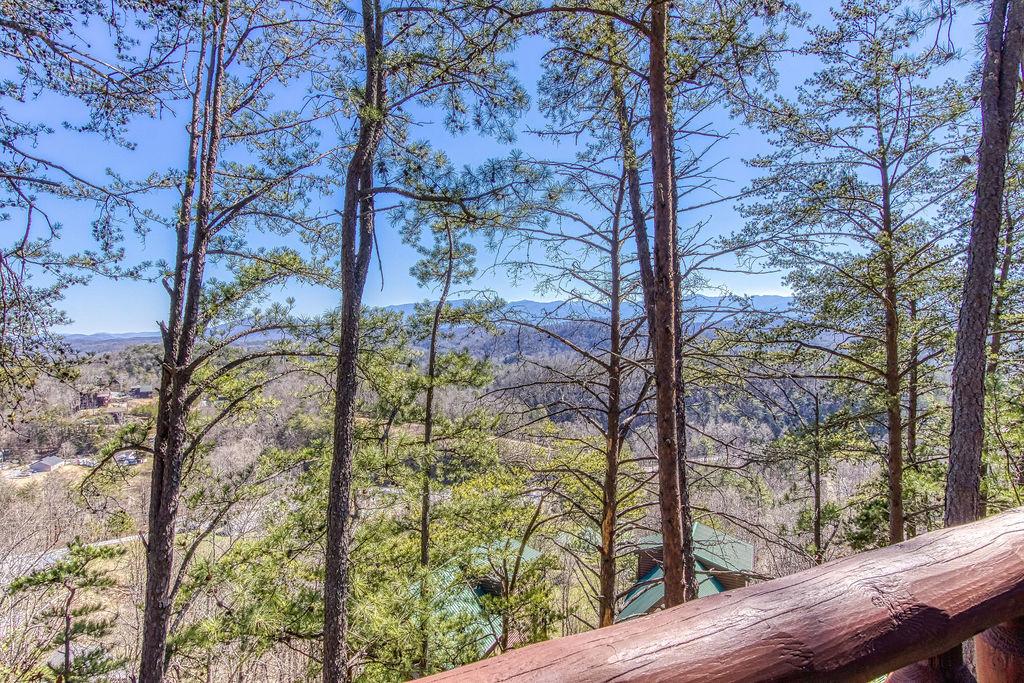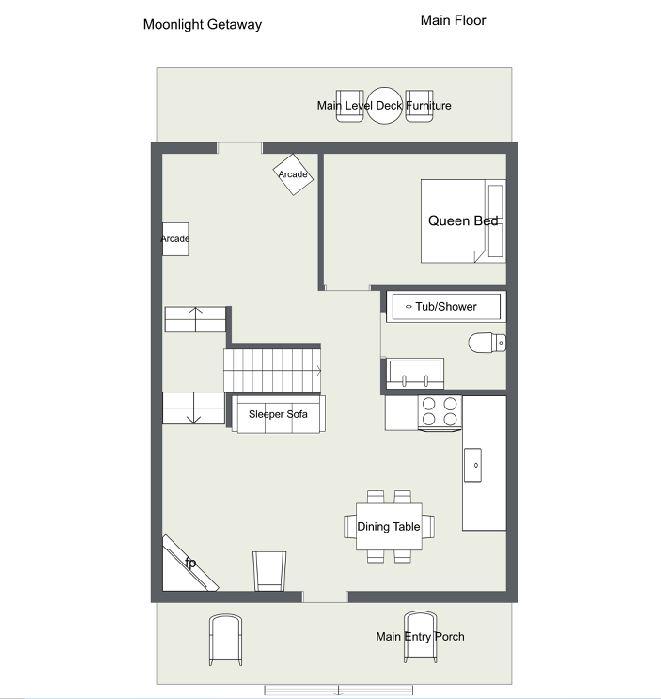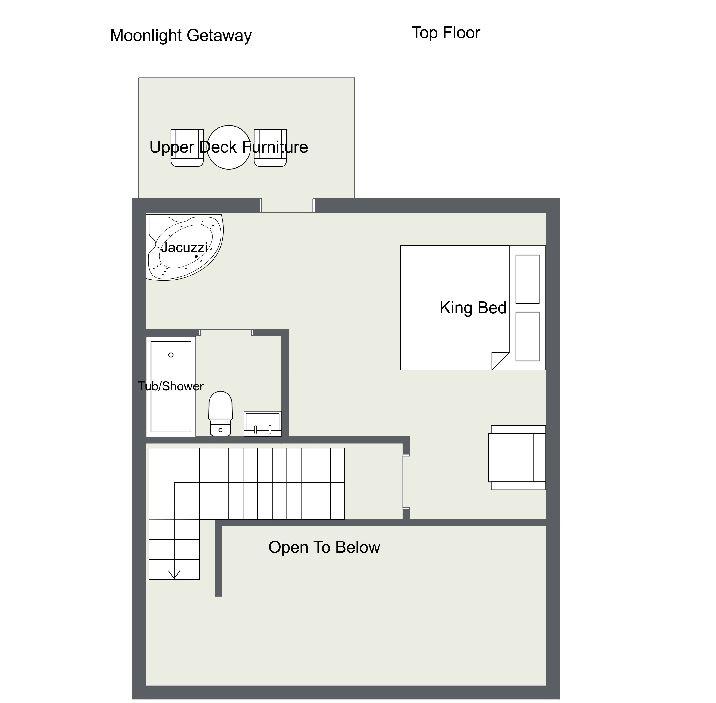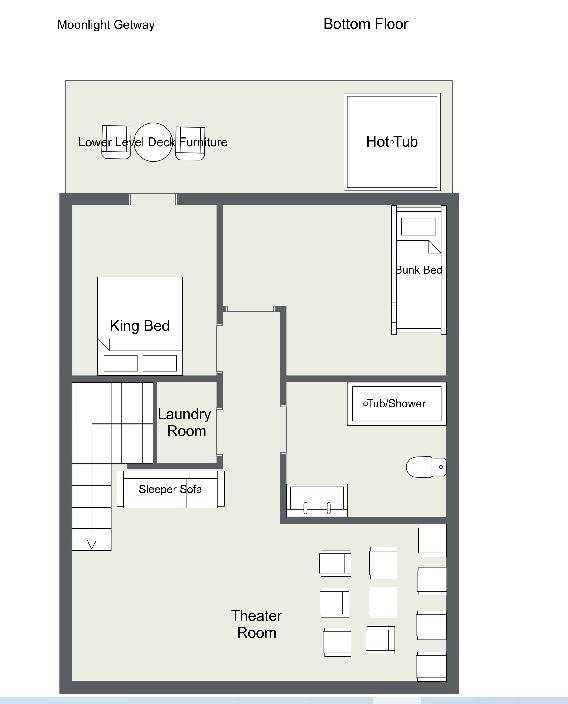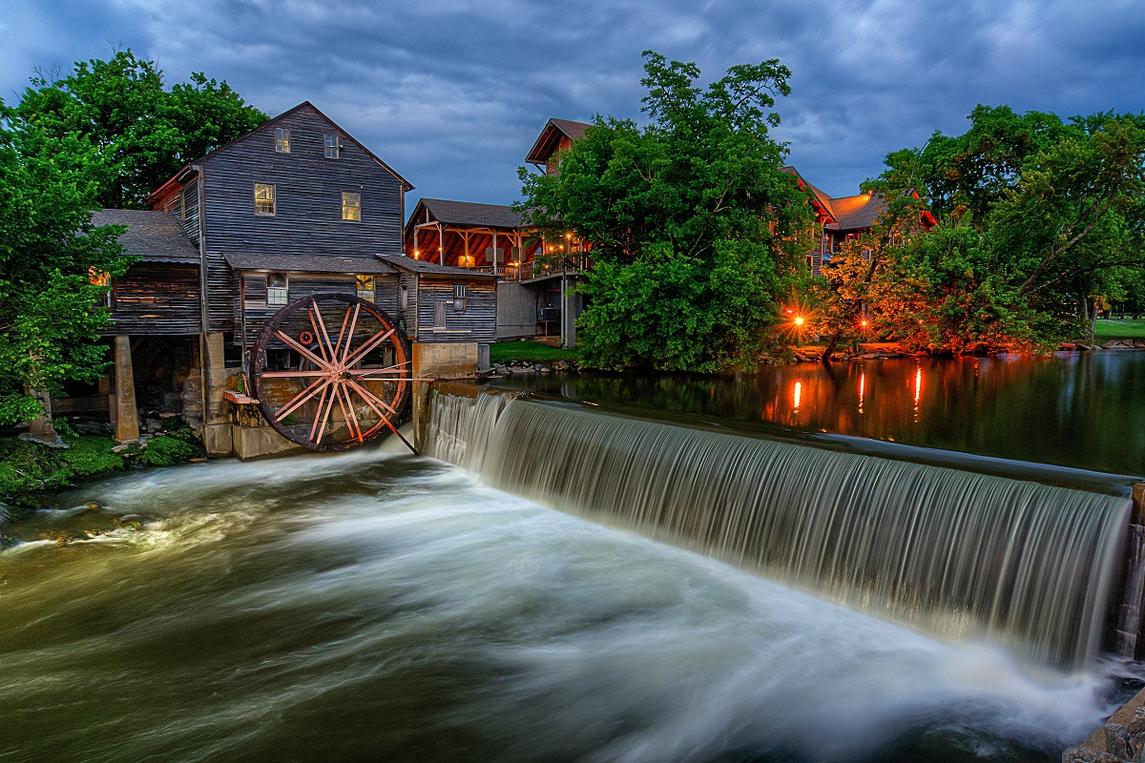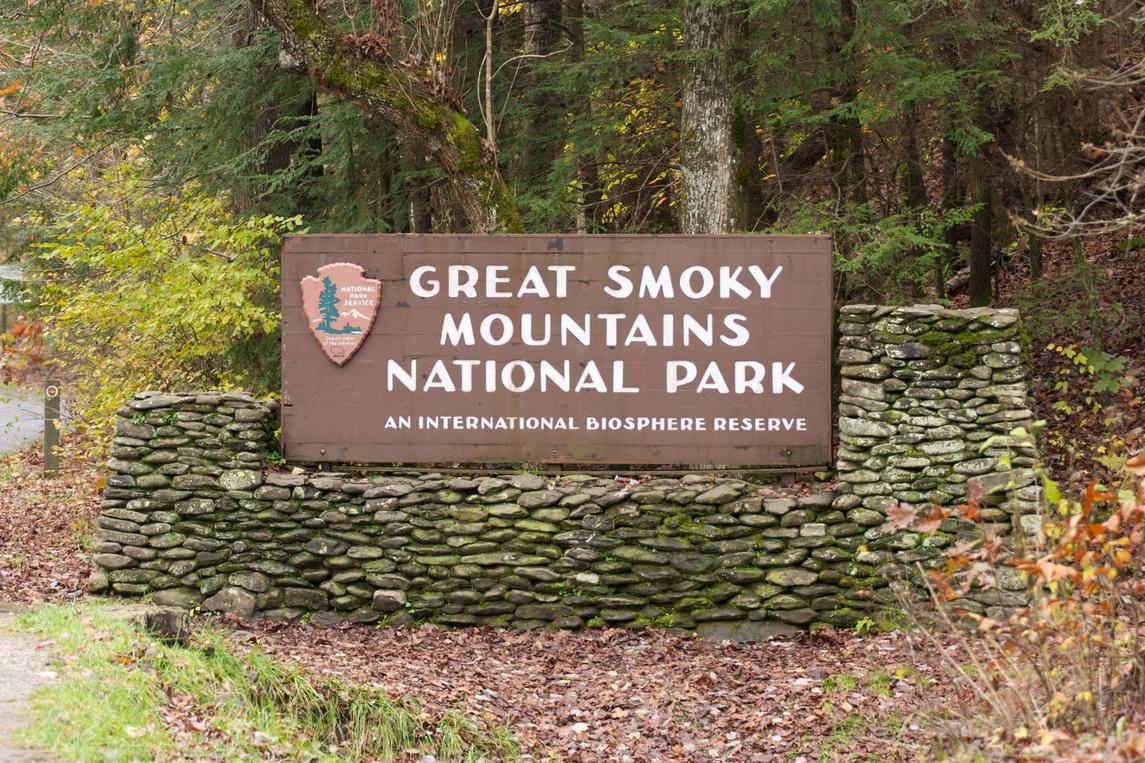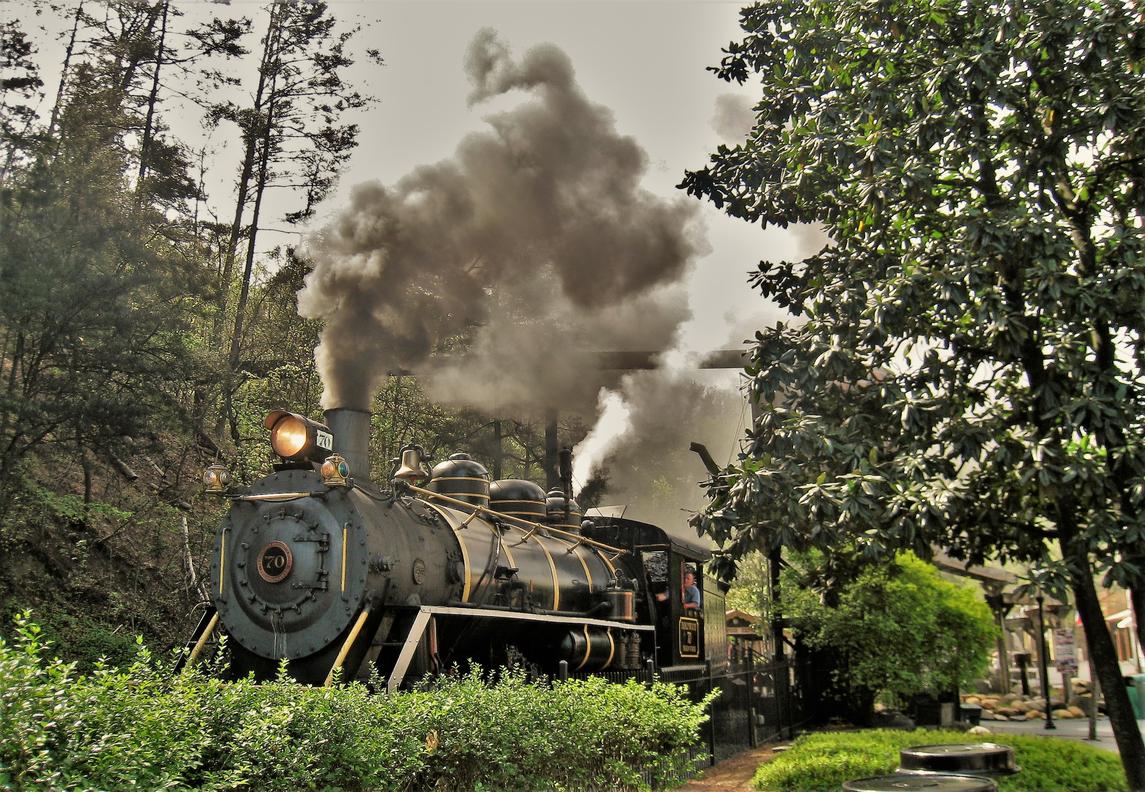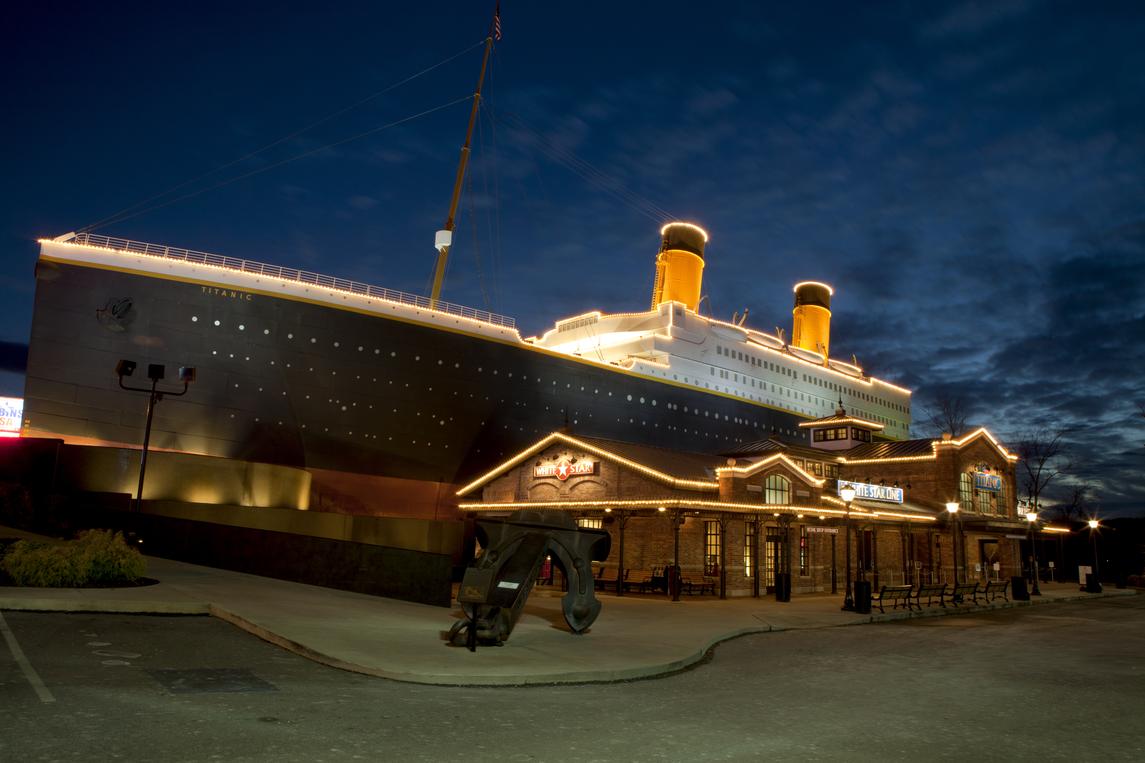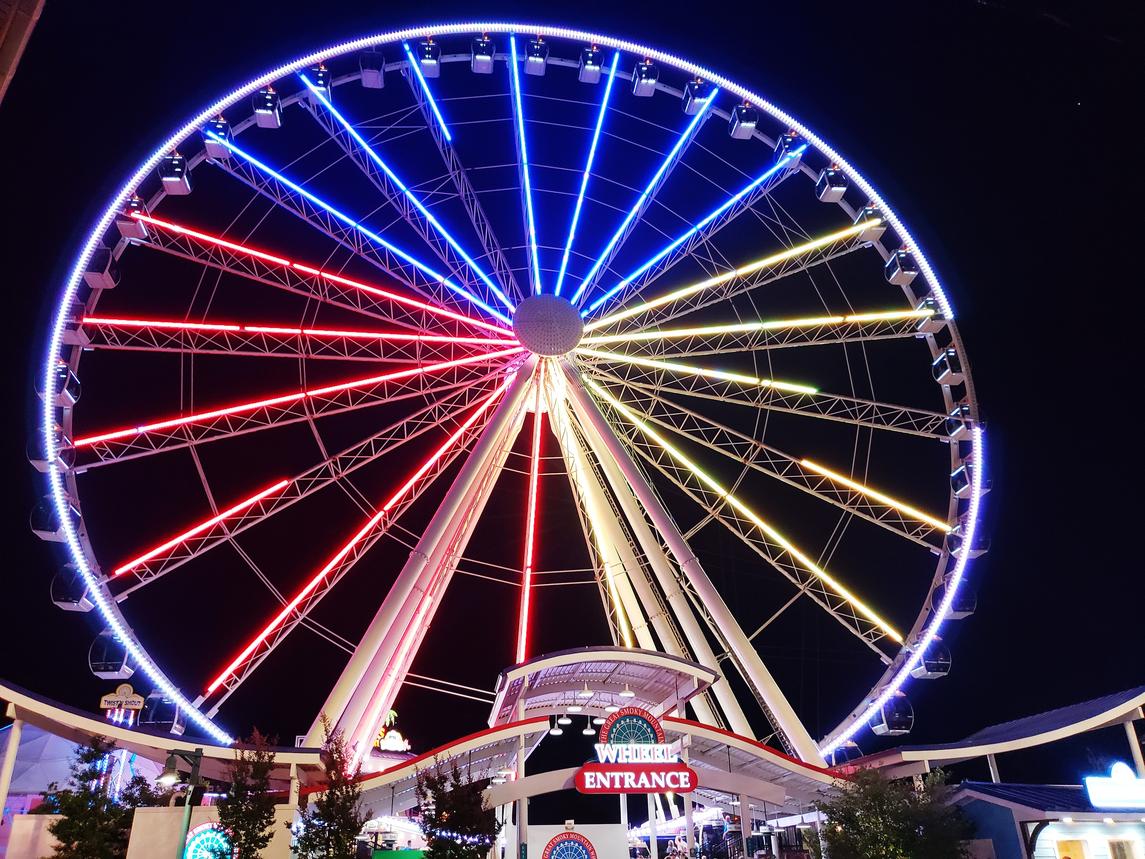 Description
Amenities
Reviews
---
(This Awesome Cabin is located next door to The Majestic View Cabin)
"Moonlight Getaway" is a 4-bedroom 3-bathroom that sleeps 10. Located in The Summit, you are less than 15 minutes from Pigeon Forge and Dollywood with paved roads all the way to the property and can park two cars easily. Entering on the main level, get ready to relax in the living room on the and sofa while enjoying a movie on the 55-inch TV in front of the cozy, gas fireplace. In the fully equipped kitchen, you'll find all cookware and utensils needs for your stay. Just behind the living area, you'll find a small entertainment space with 2 arcades for your gaming pleasure. Outside on the back deck, whip up your favorite meal on the gas grill and relax after dinner in the rocking chairs. The queen bedroom on the main level is the perfect spot to relax and unwind. Curl up in the queen bed and enjoy watching a movie on the TV. This room also has a closet and a dresser for your luggage. Head upstairs where you will find a master bedroom with a king bed. Other features include a chair, as well as a dresser for your convenience. Additionally, this space also features a full bath and a jacuzzi tub where you can relax and unwind before heading to sleep. Downstairs on the lower level, is a family theater and additional sleeper sofa. There is two more bedrooms also on this level. The 1st bedroom has a twin over a full bunk bed, and a TV. The 2nd bedroom nearby, you'll find a comfortable king bed, a dresser, a TV as well as a Fireplace. This level additionally features a convenient full bath and the bottom deck also features rockers, as well as a hot tub where you can unwind and let the bubbles relax you. This property will give you just what you have been looking for and more in your family vacation home. This rental sits beside "The Majestic View," "All About The View", and " Enchanted View" which are other scenic getaways on our program, and can be rented by those for those with large groups.
Video: https://youtu.be/zBR_CiybLcw
Krista Anderson
Very nice cabin!! Lots of room!
Michelle Terry
It was a very comfortable cabin for our first Christmas in the Smokies with our grandchildren.
narvella fisher
We loved it the cabin was very beautiful and so peaceful my family really enjoyed our time there we hated to leave we was talking about how nice it would be to spend Christmas there we all felt so relax the view was so beautiful there can't wait to come back loved it there
Brenda Jordan
Cabin was stocked with all supplies we needed--kitchen gear and appliances, starter kit for bathroom needs, towels and bed linens. Great gaming room that children loved, spacious master suite and other bedrooms were nice size. Quiet location with awesome views of the Smokies.
Jackie evans
Great stay! Super clean and wonderful for a large family!
Erika Hines
Very nice stay! The cabin was clean and felt cozy and welcoming!
Lisa Little
Gorgeous view and spacious cabin. Ample room for 6 adults and 2 kids. Comfortable beds and the master bedroom with oversized tub was very nice. Gas grill on front was a nice benefit. Chairs on deck were comfy. Parking was a little tricky due to incline. Overall a nice family trip.
S Warren
Amazing view, the pics do not do not do it justice.