Smoky Bear Lodge with Guest House
Select check-in and check-out dates
Please select the nights you would like to reserve using the availability calendars.
Bedrooms: 5 Bathrooms: 5 Sleeps: 20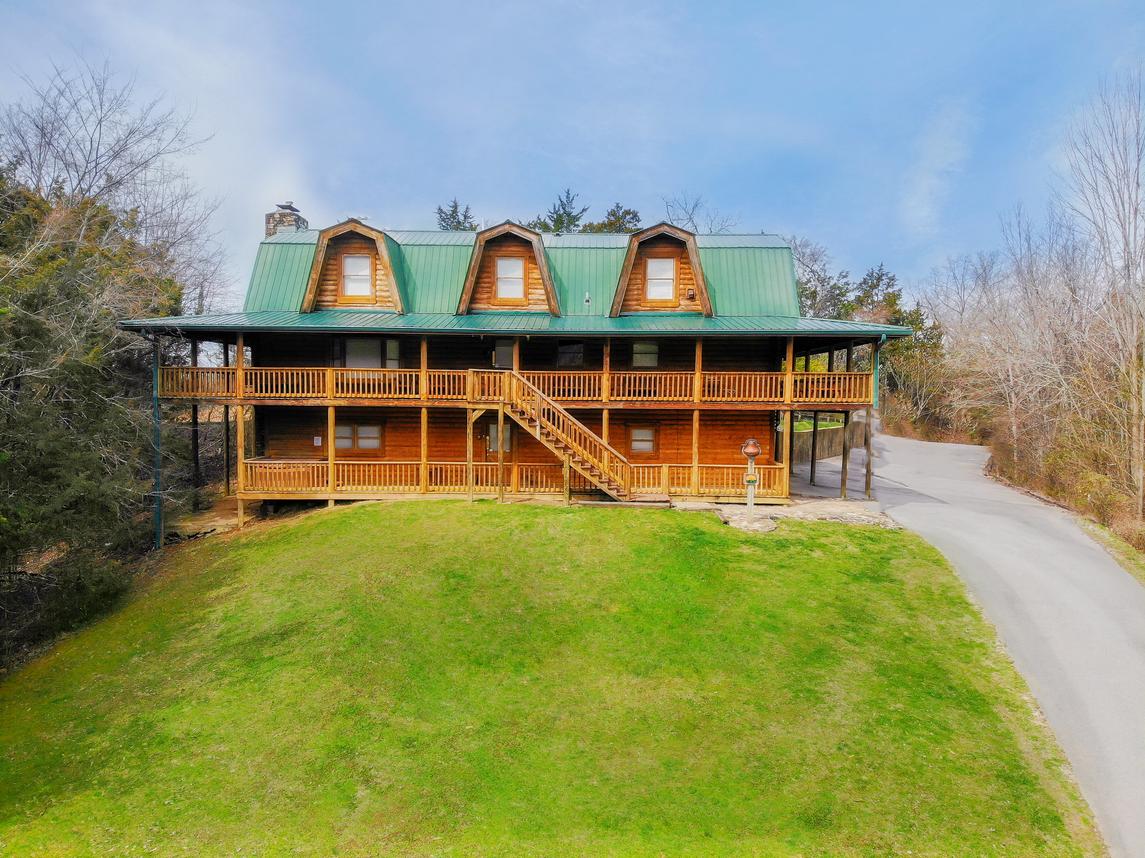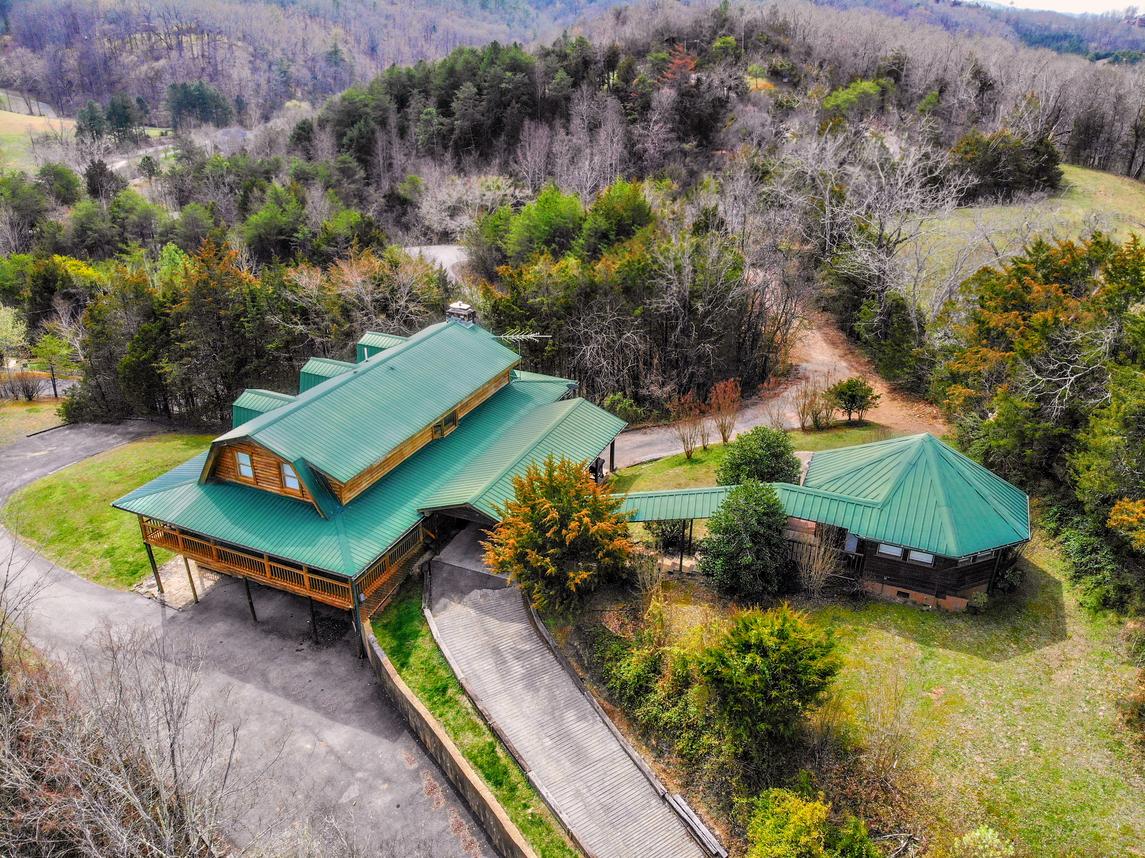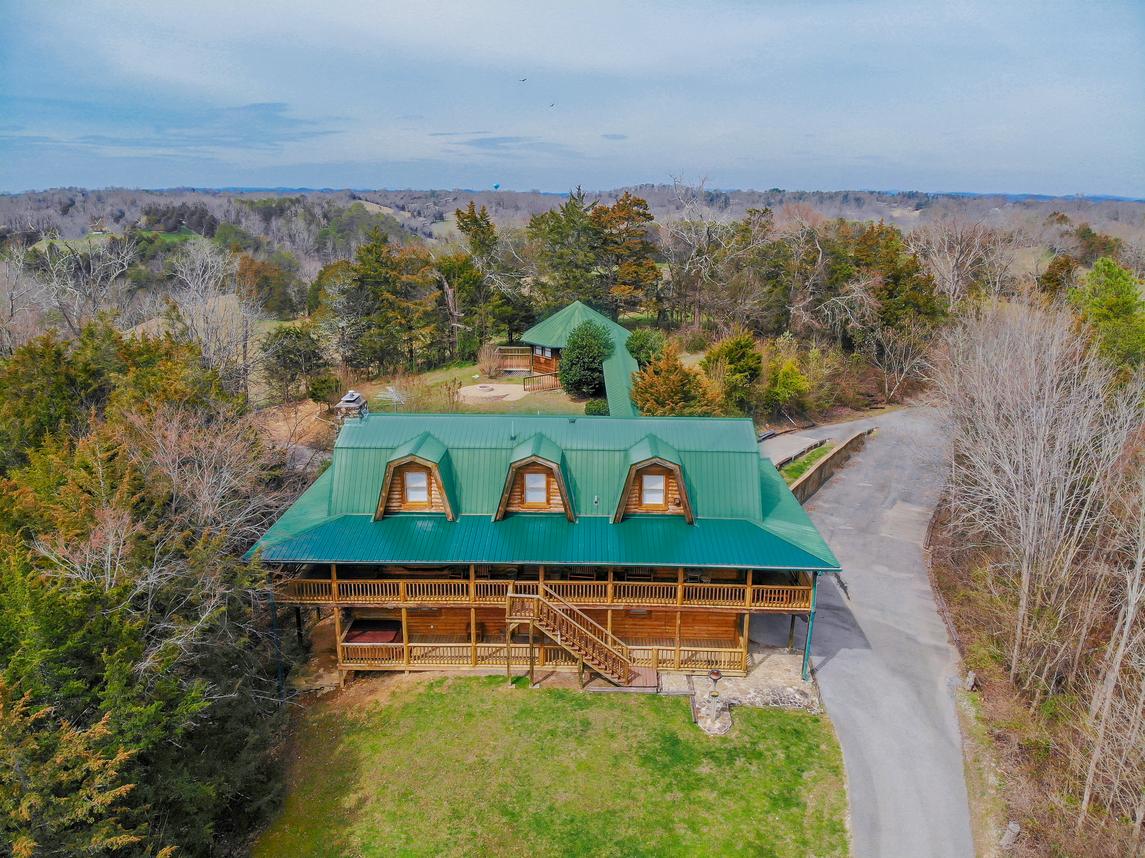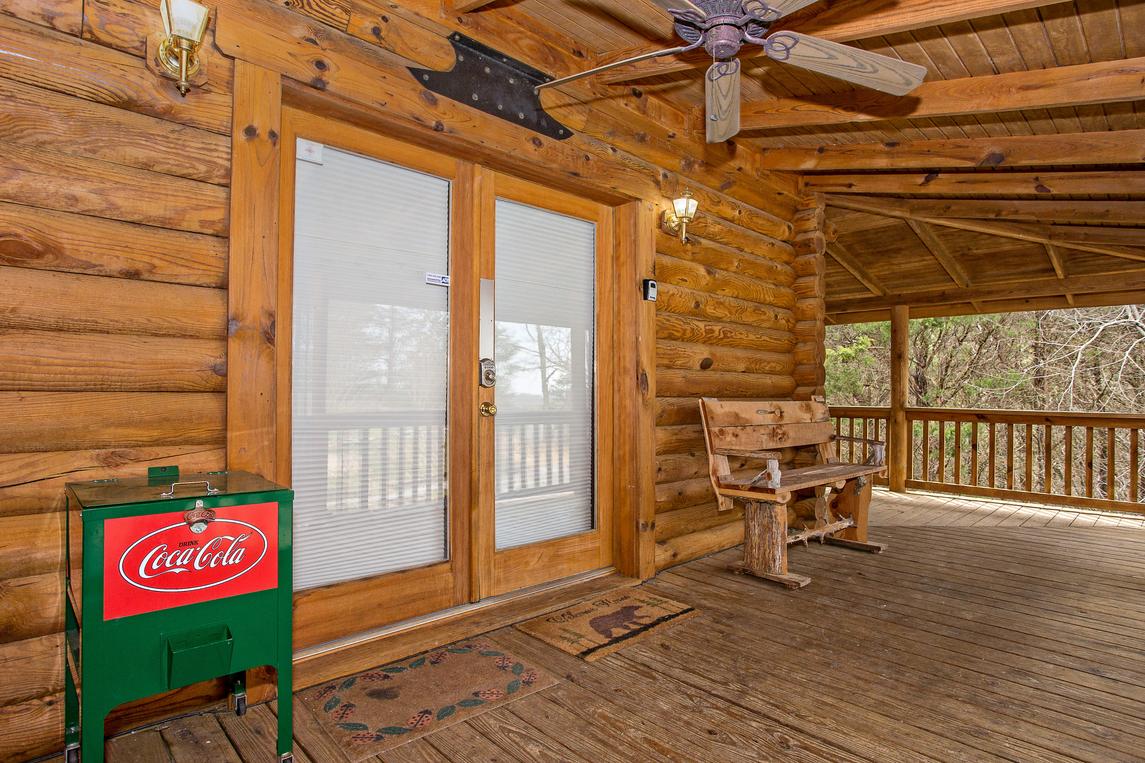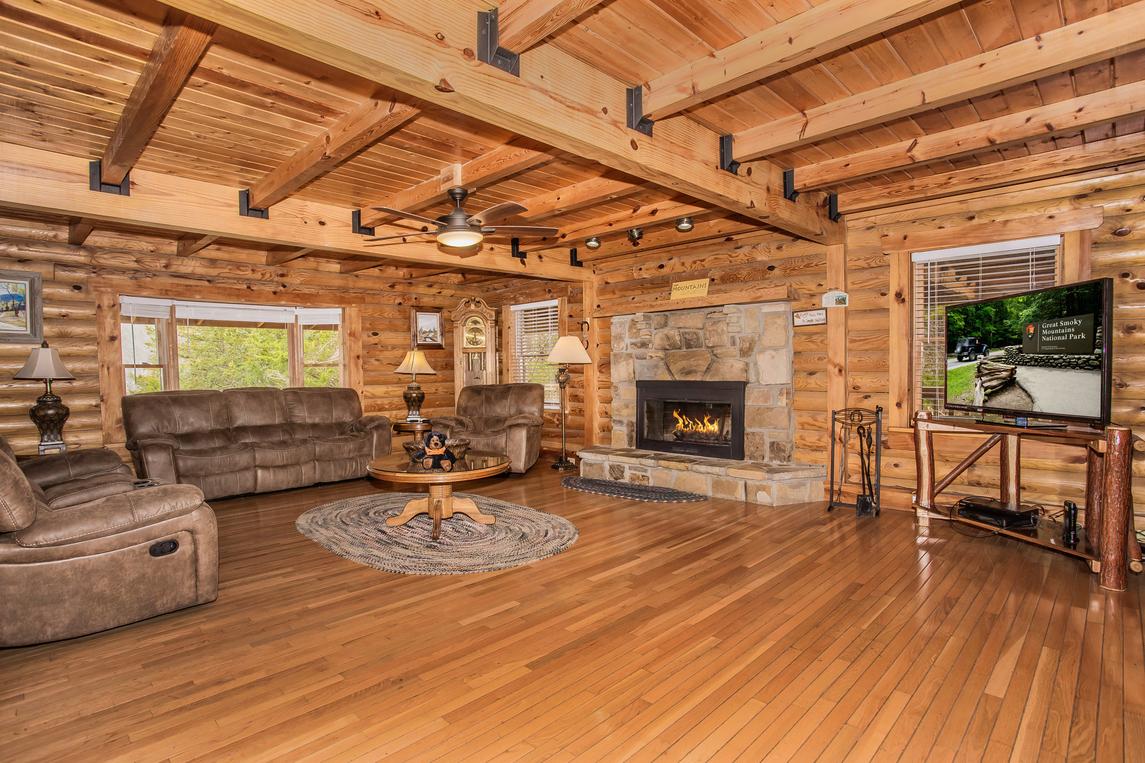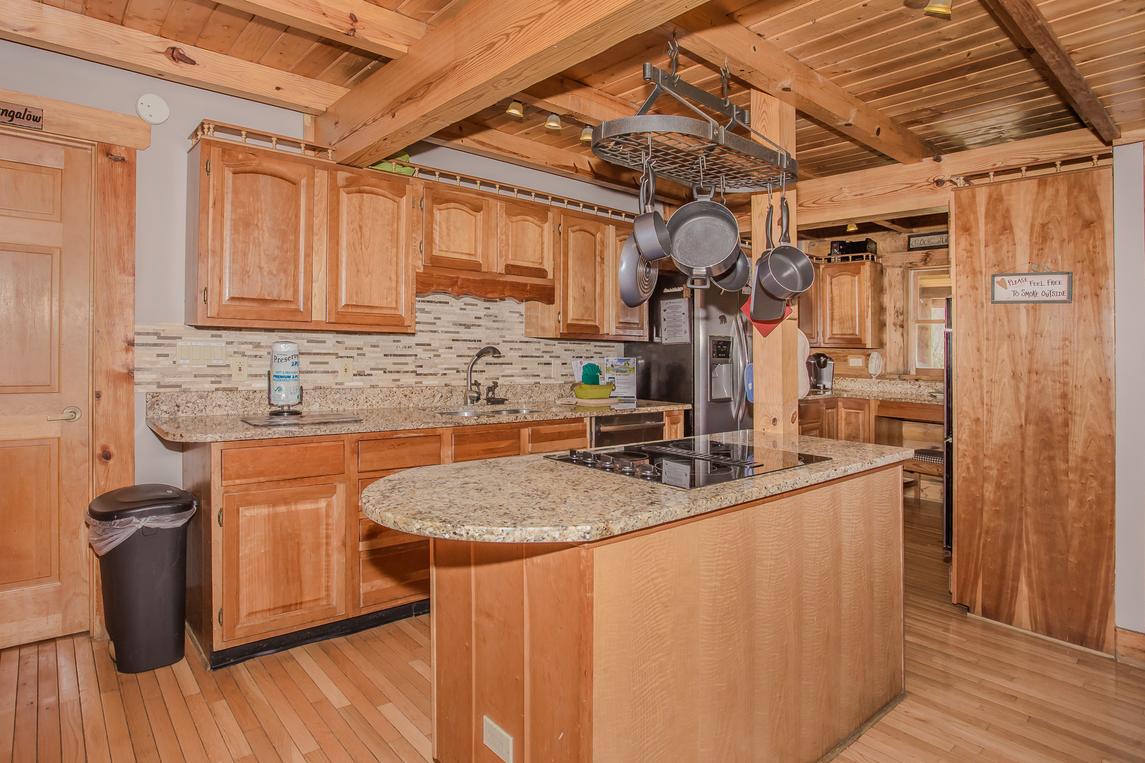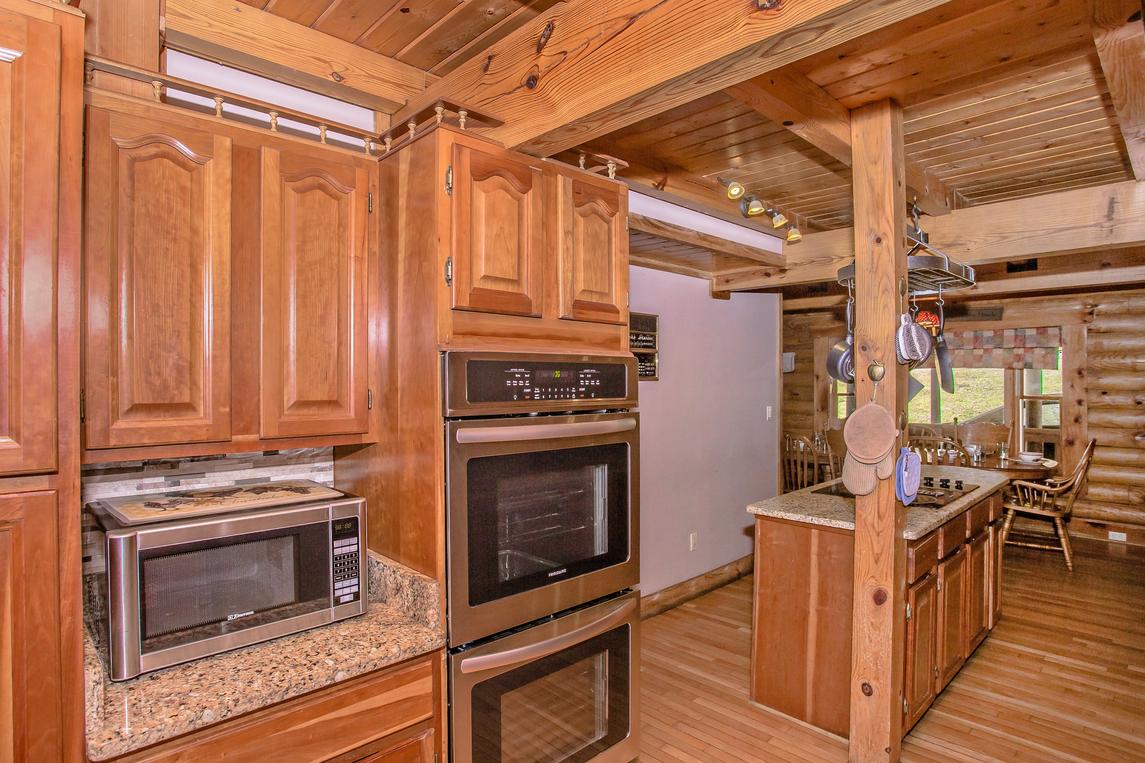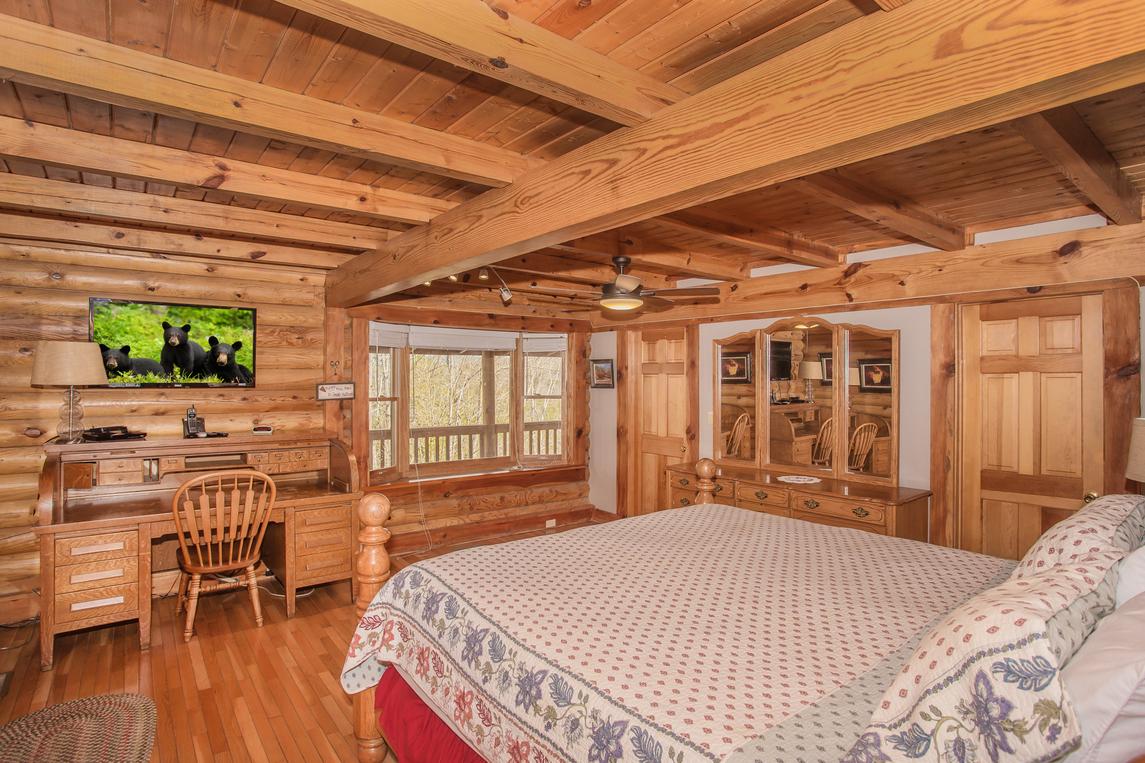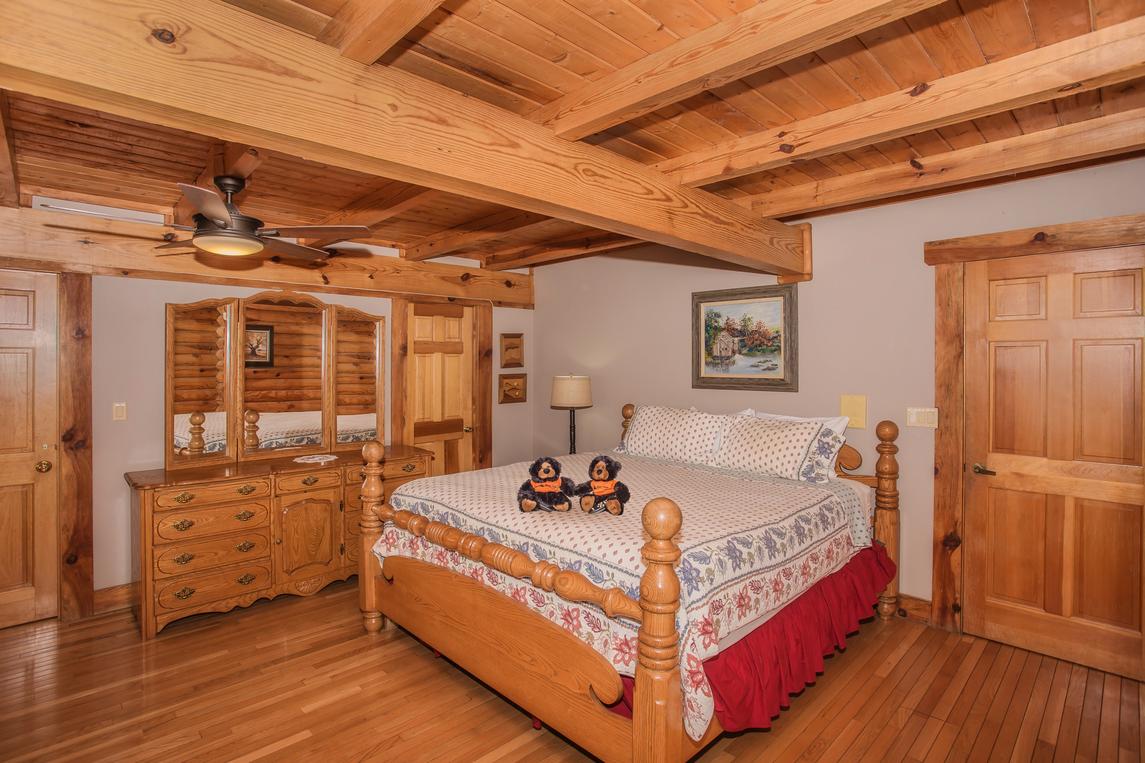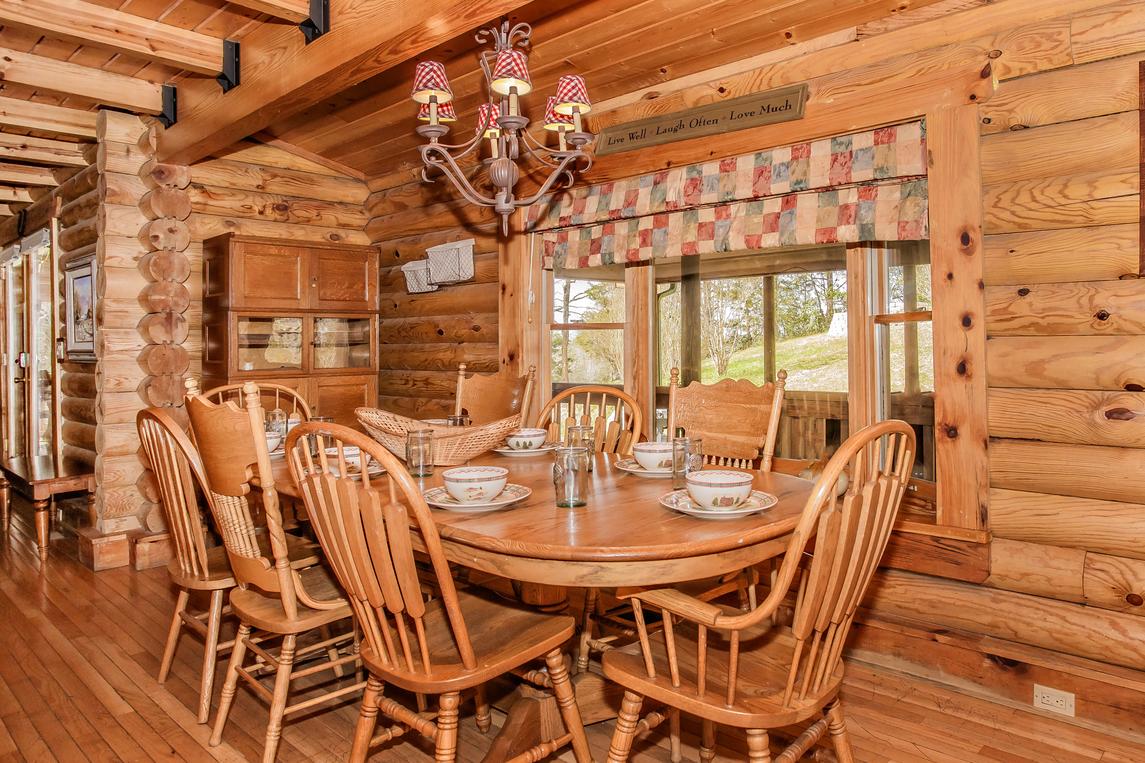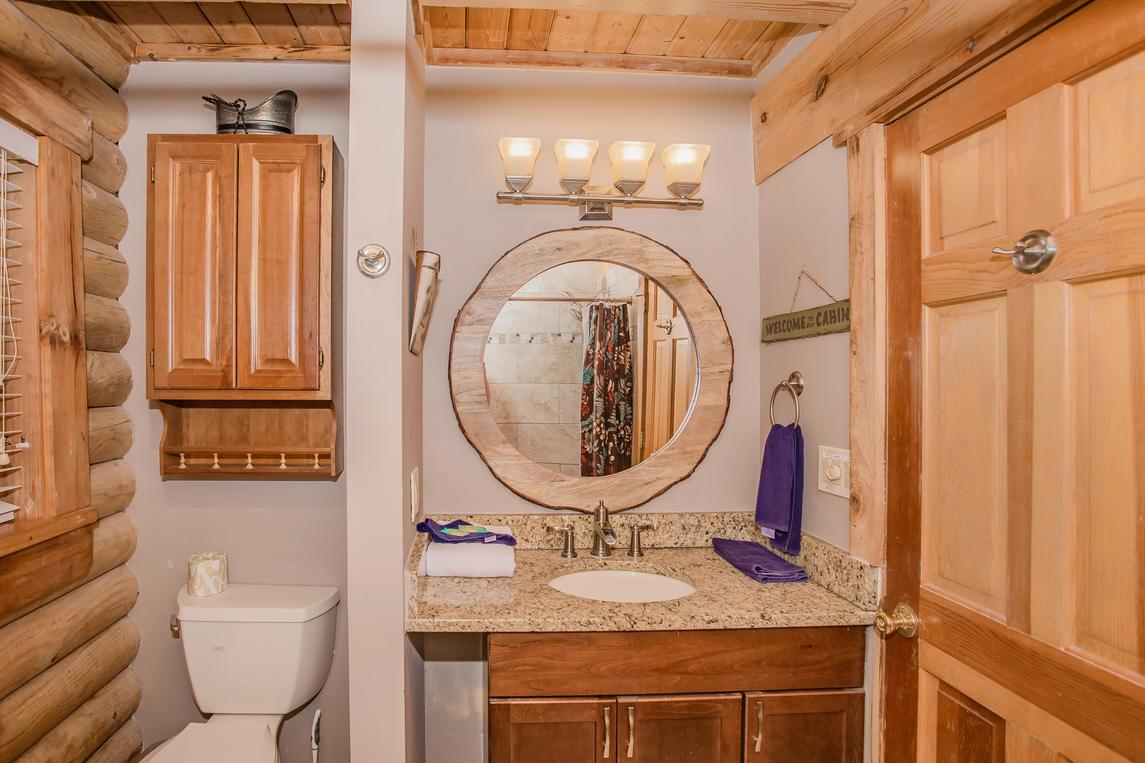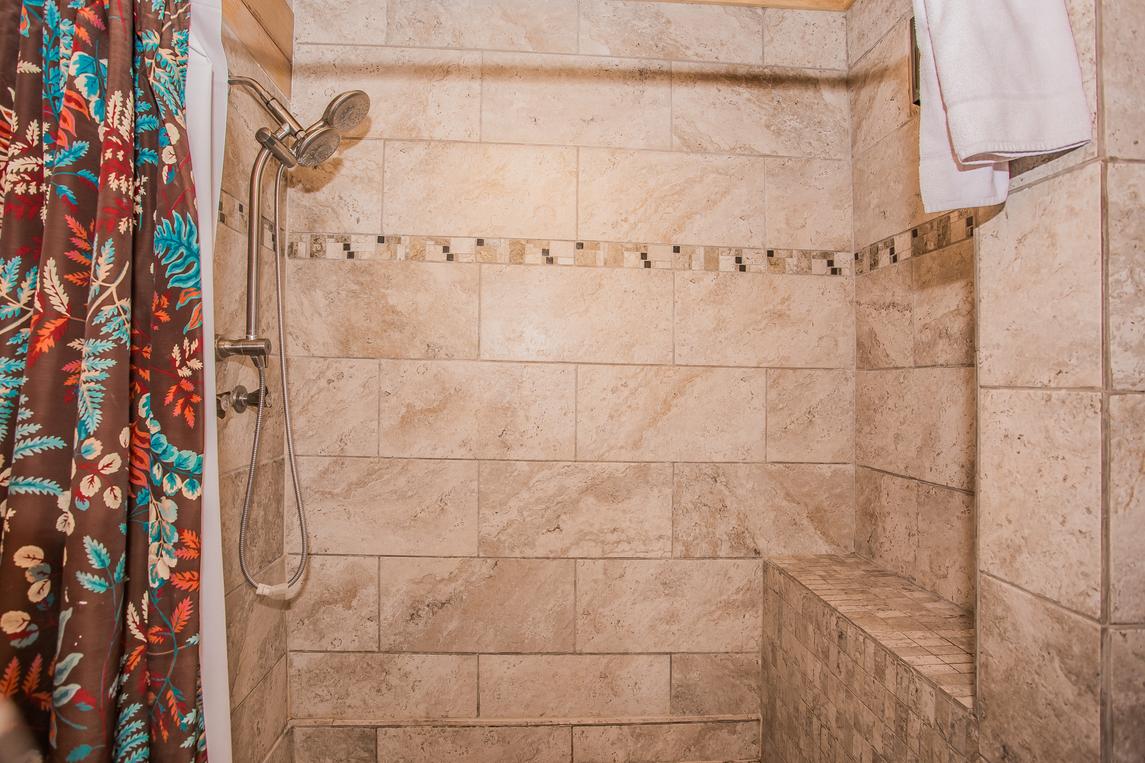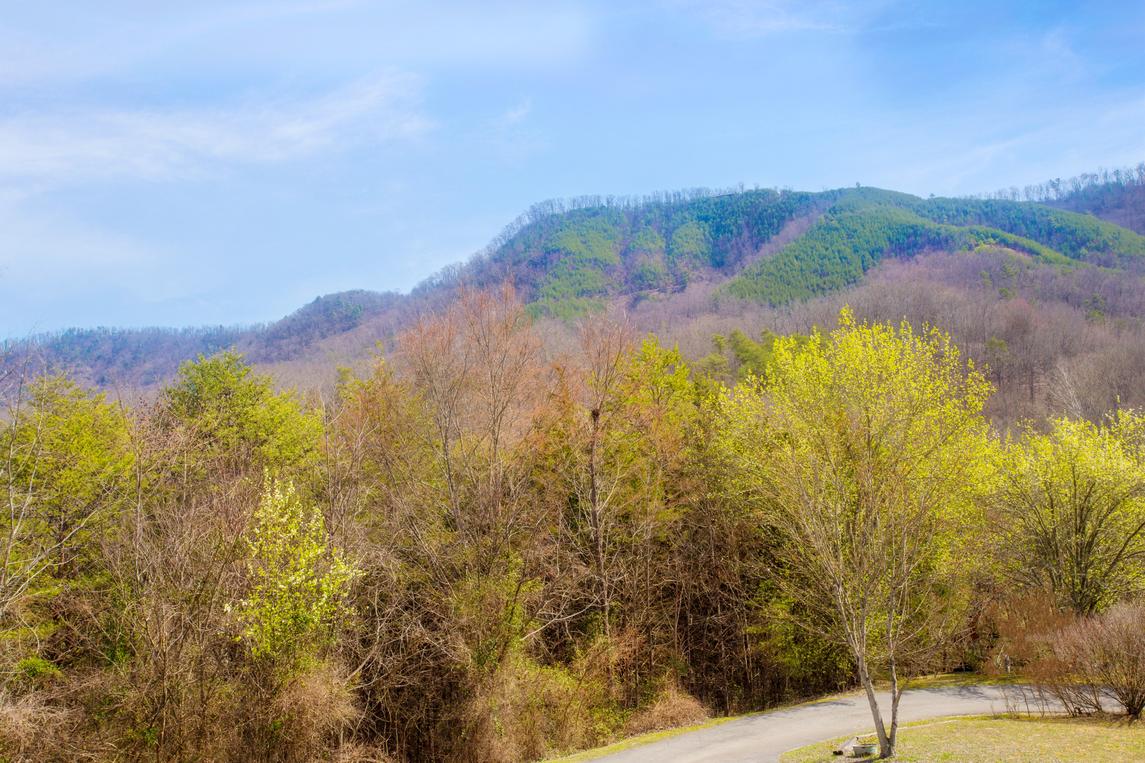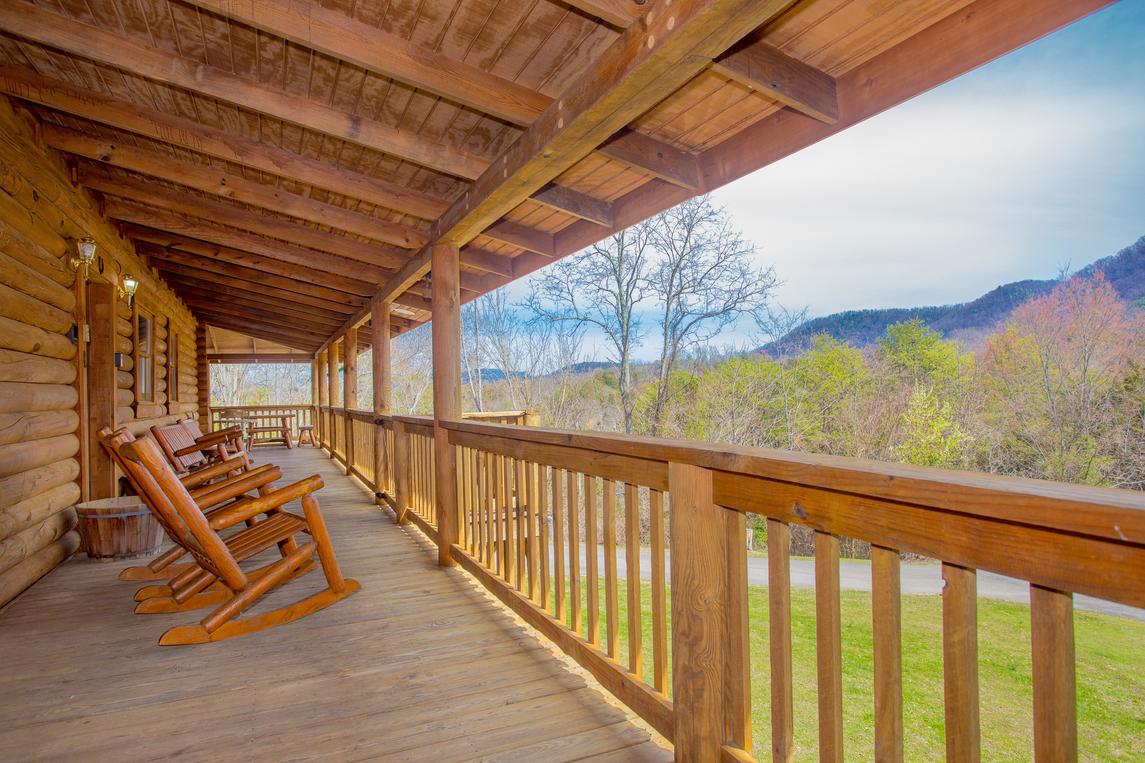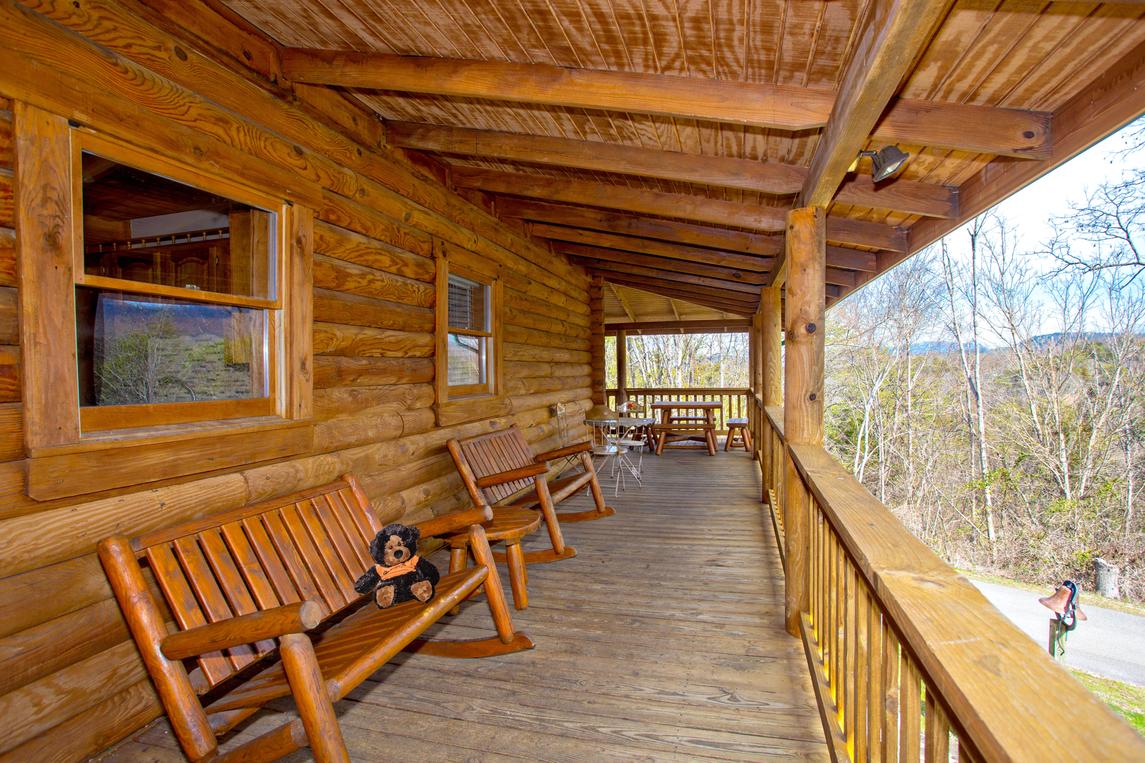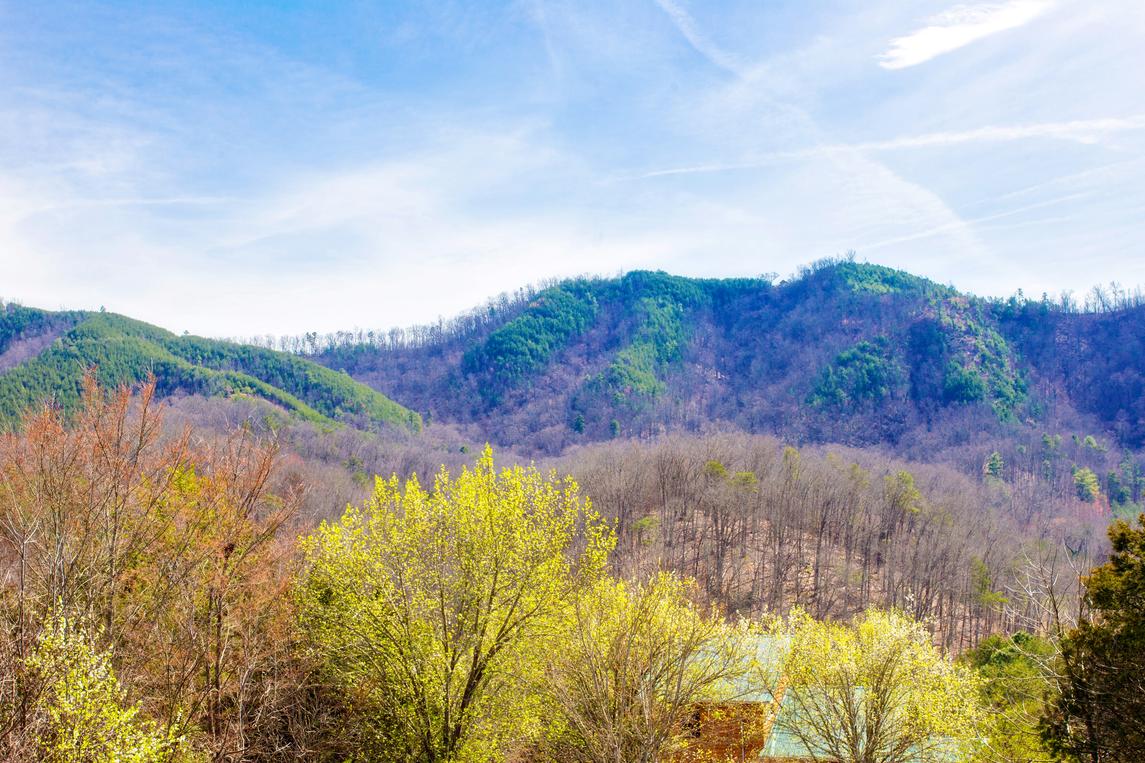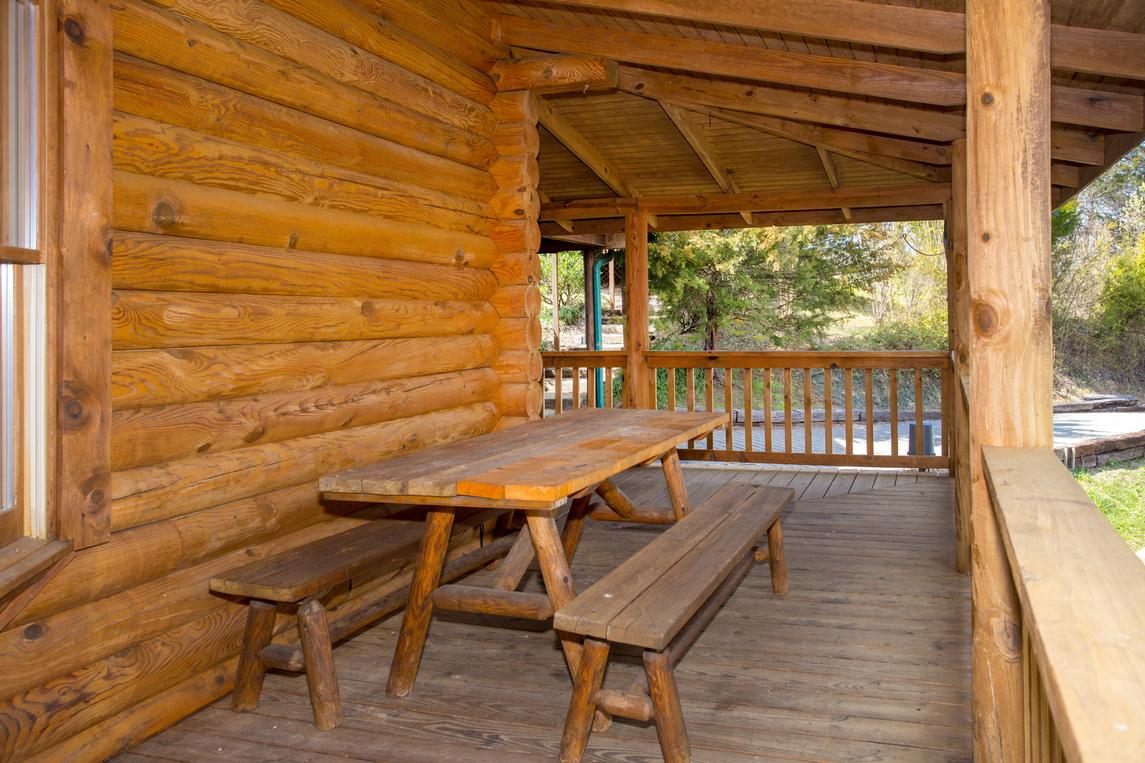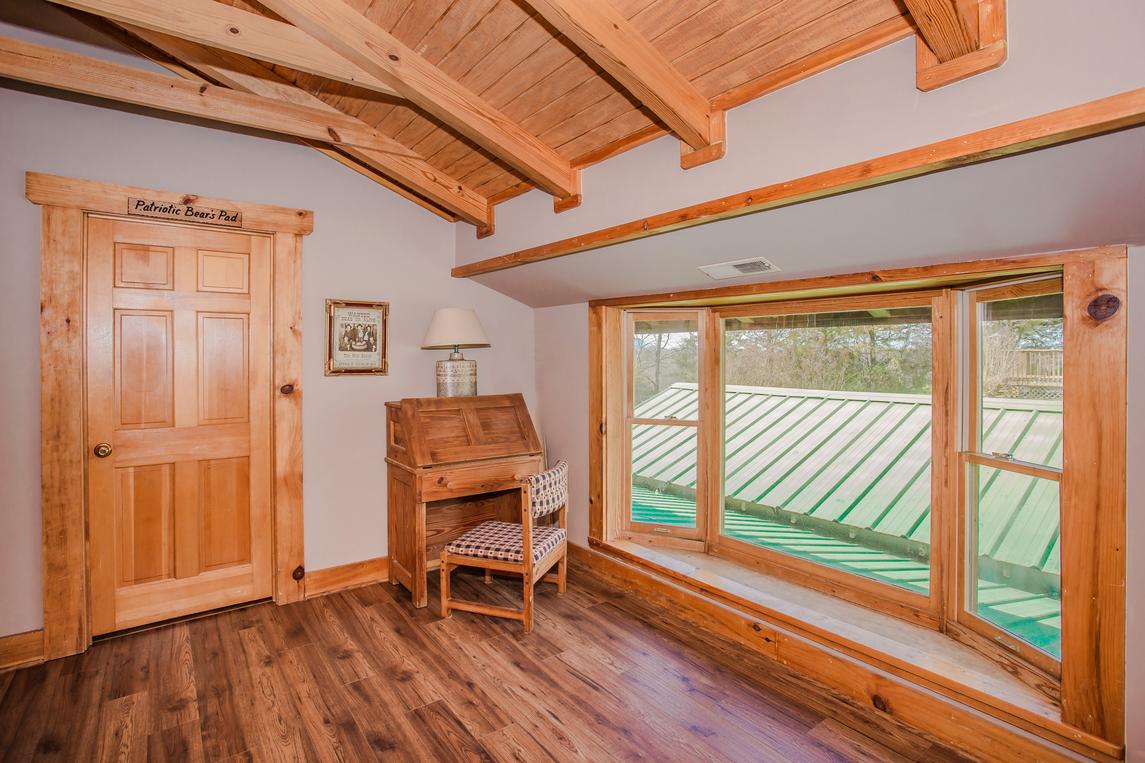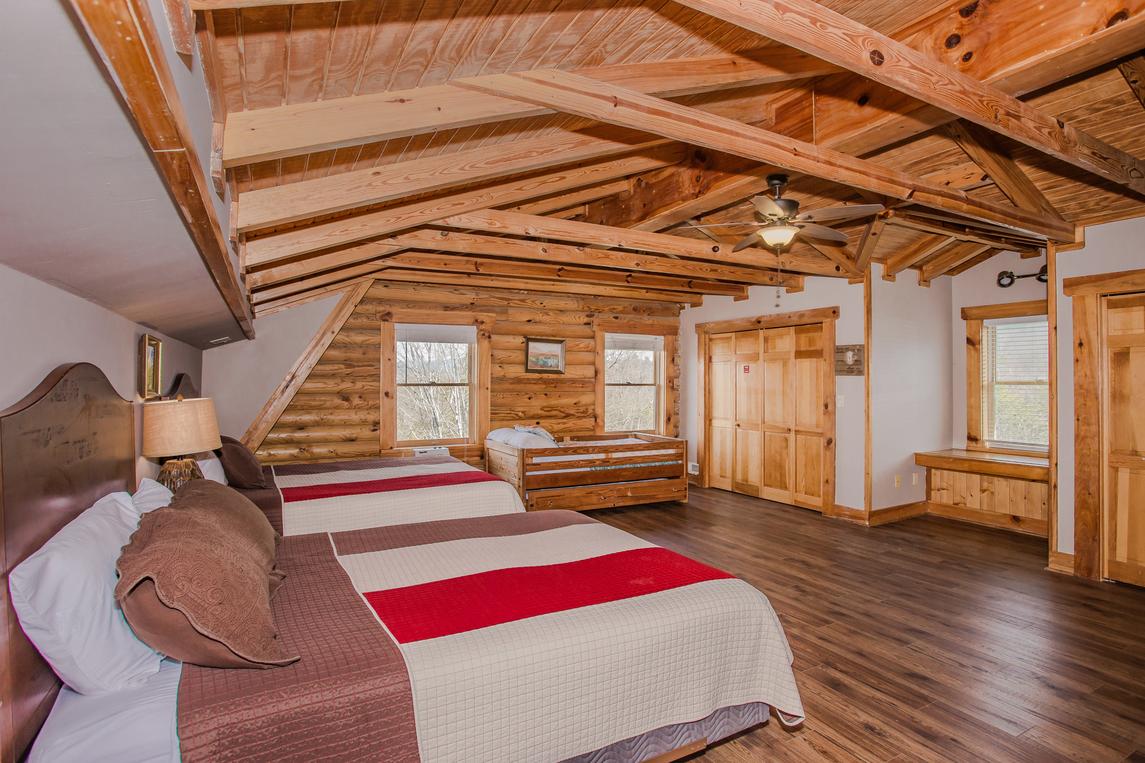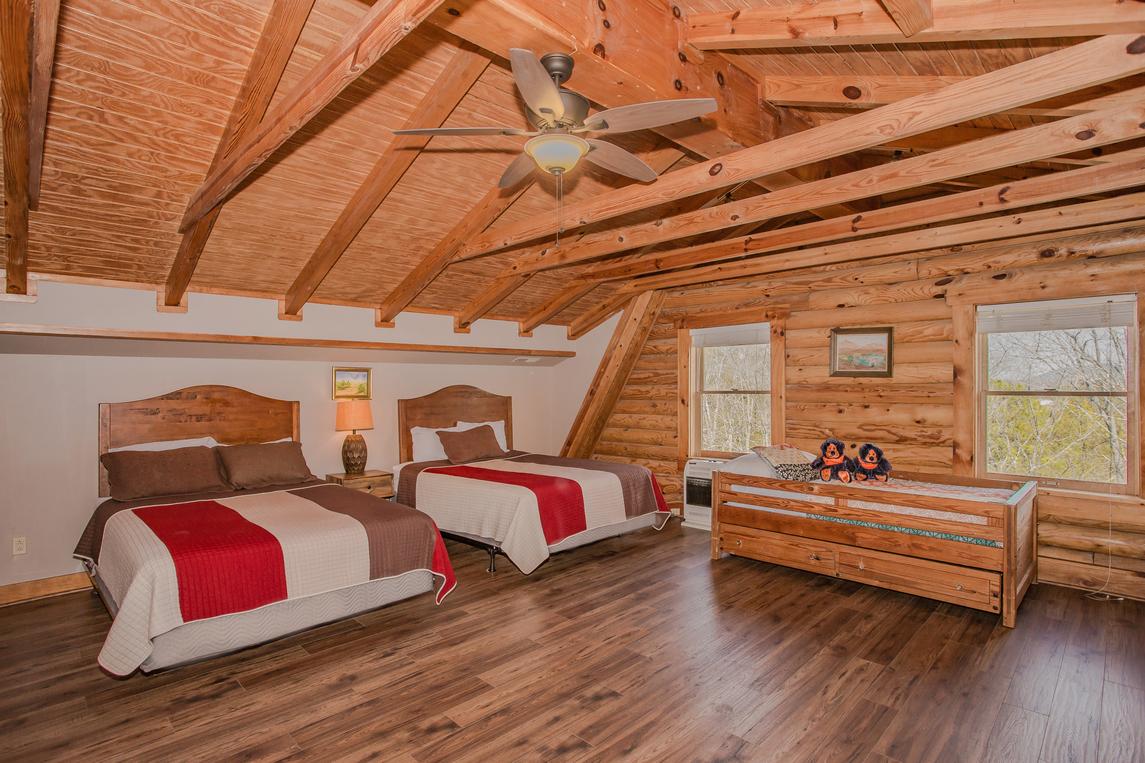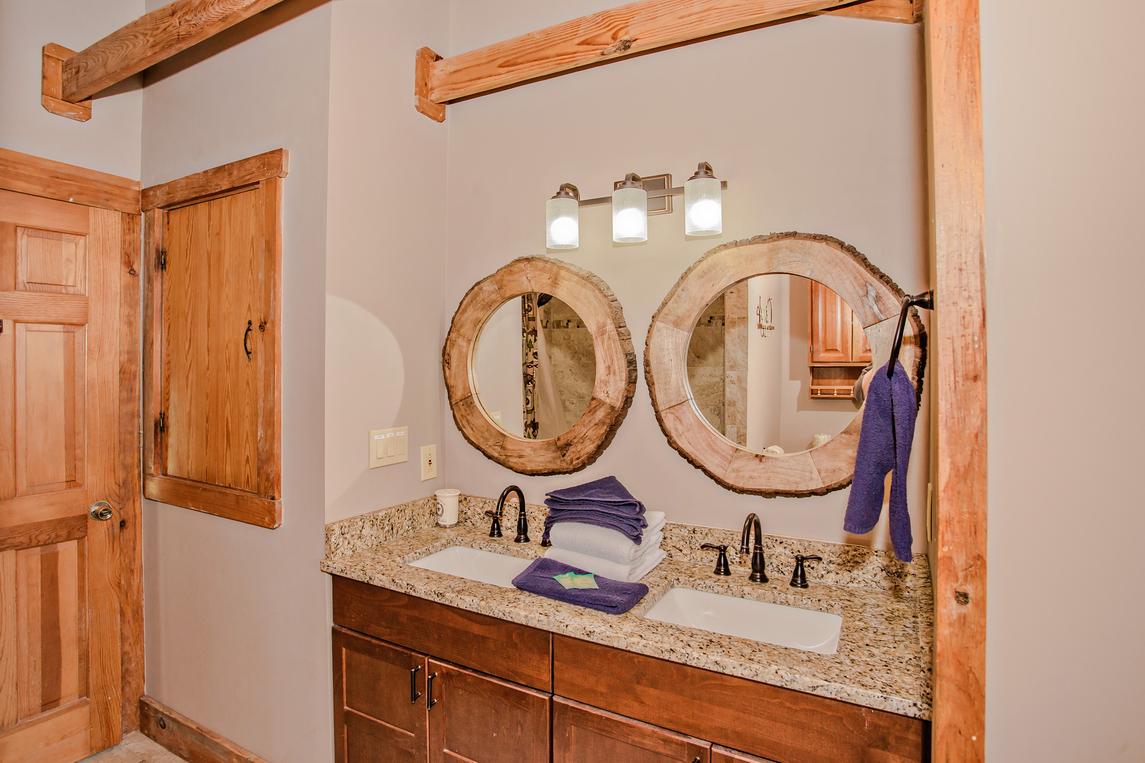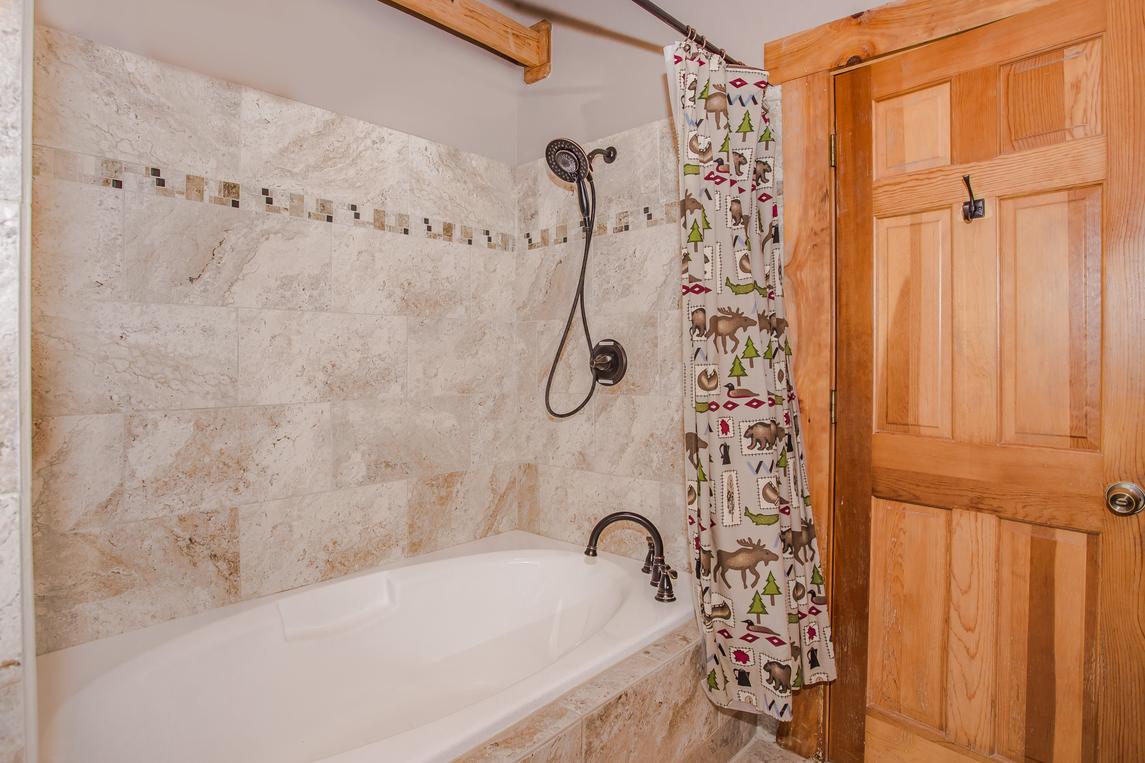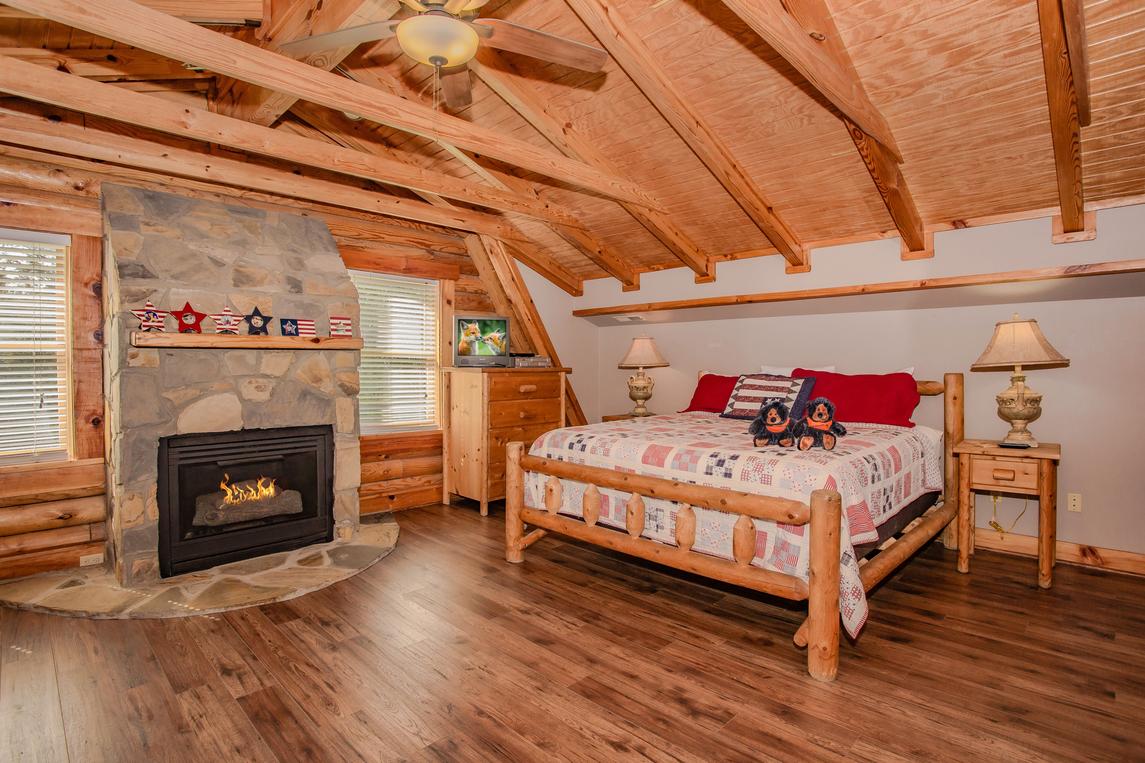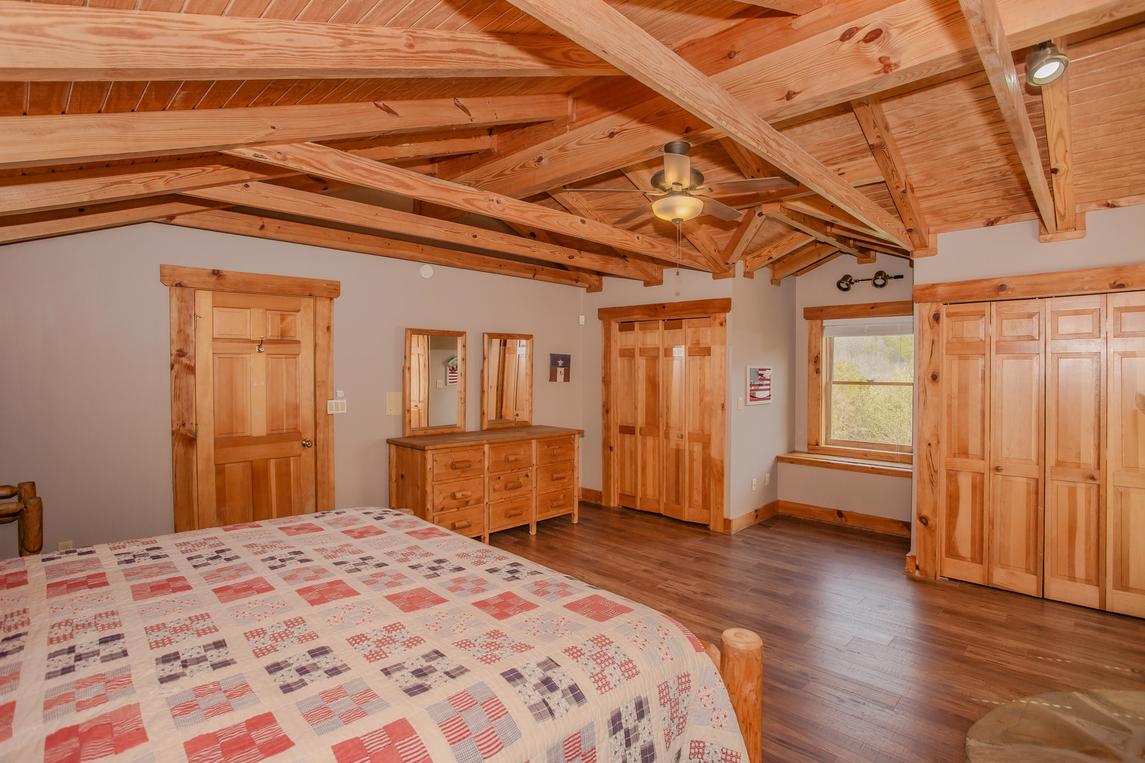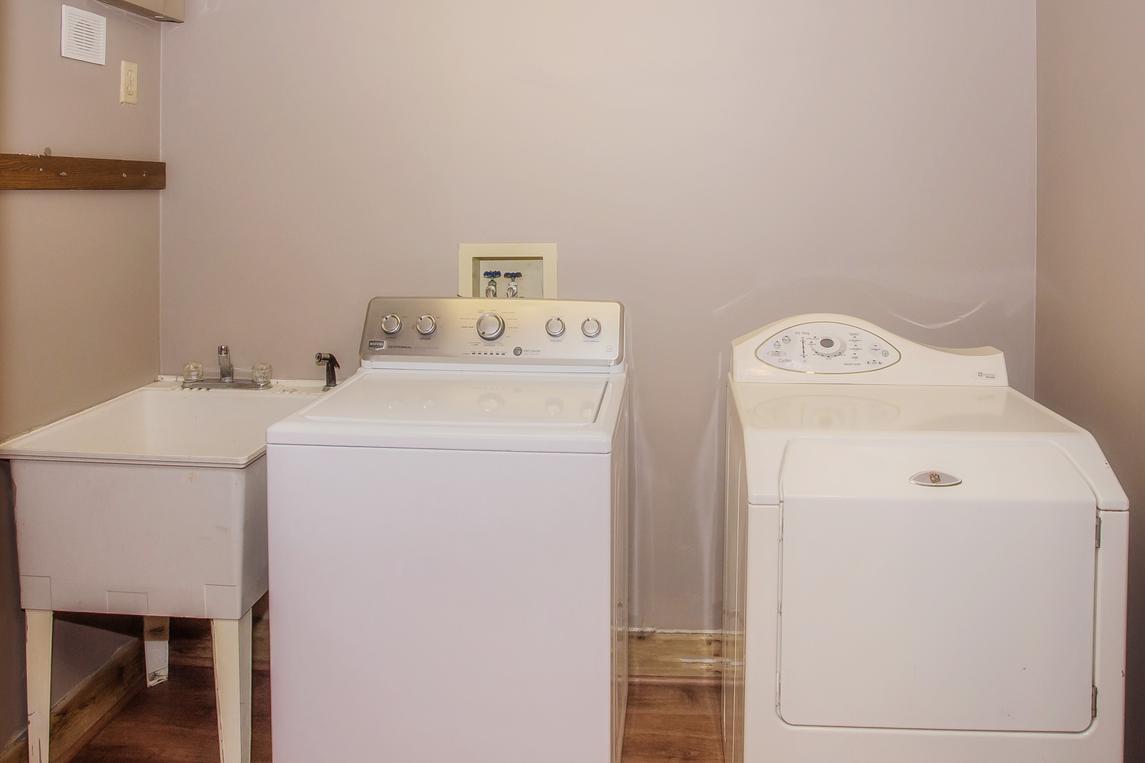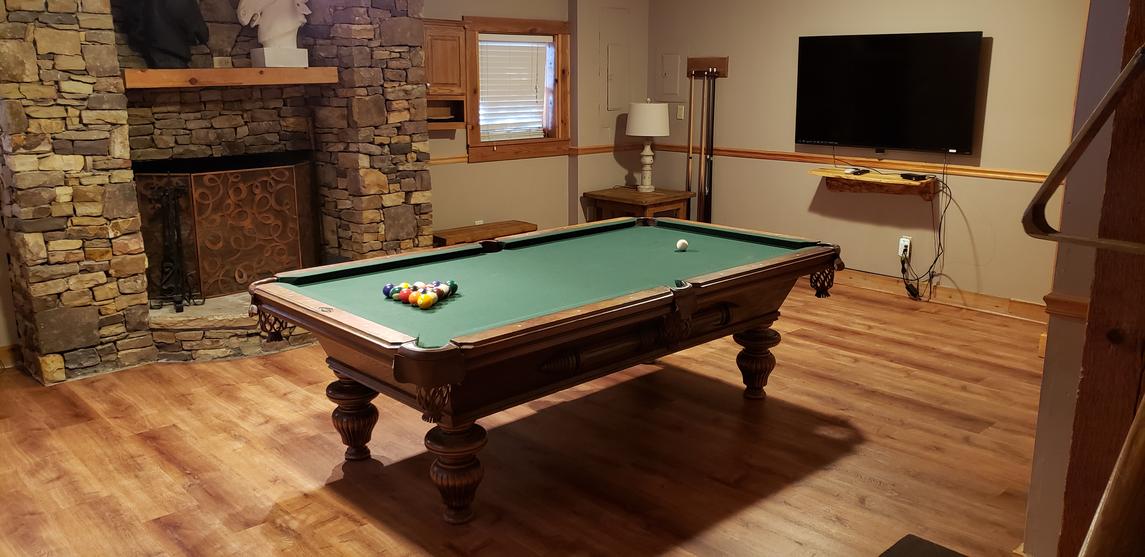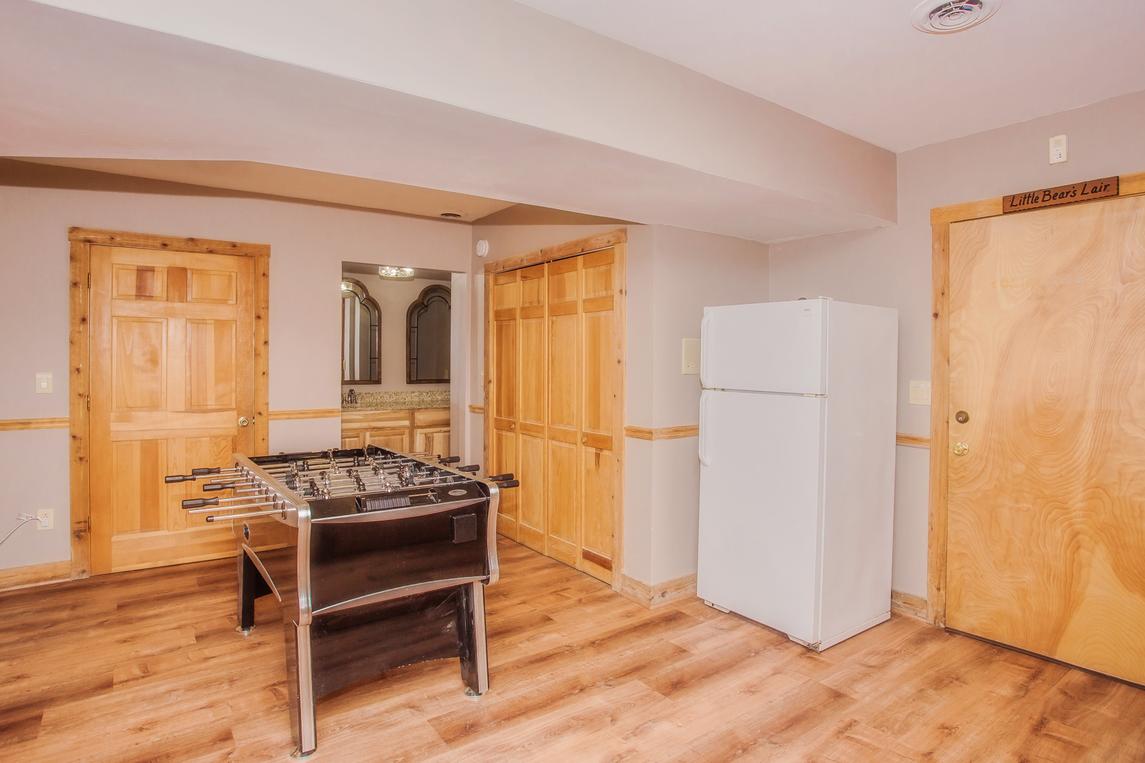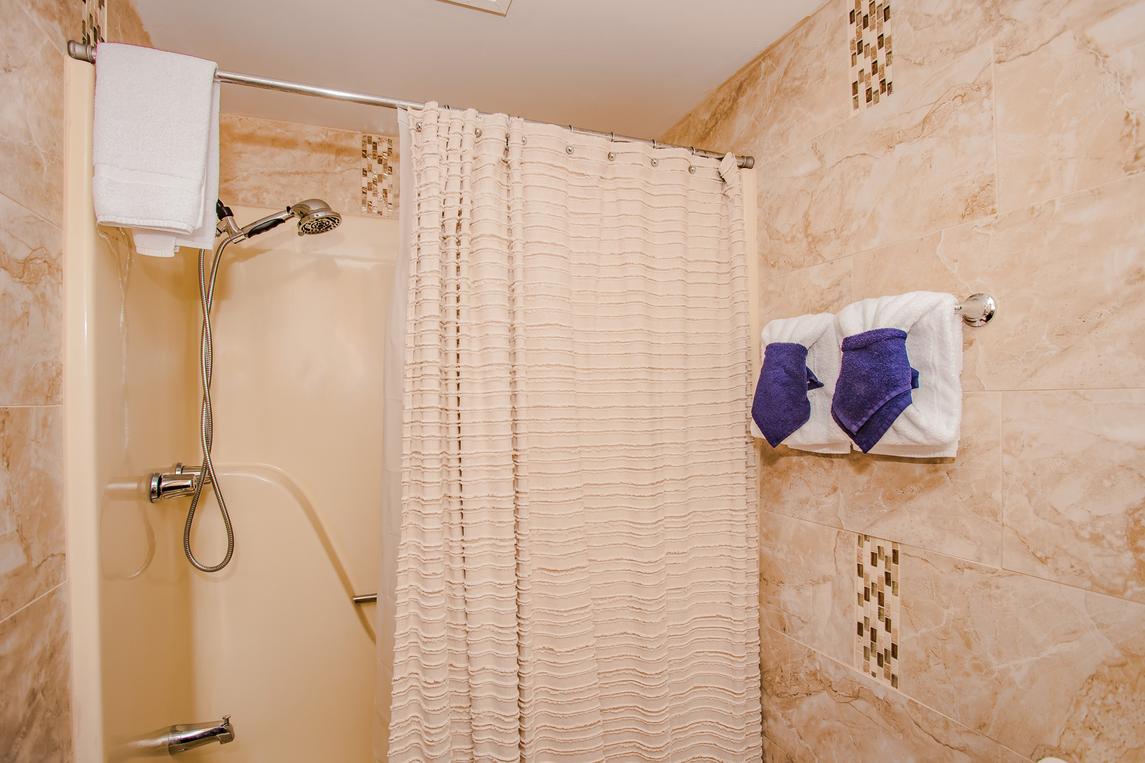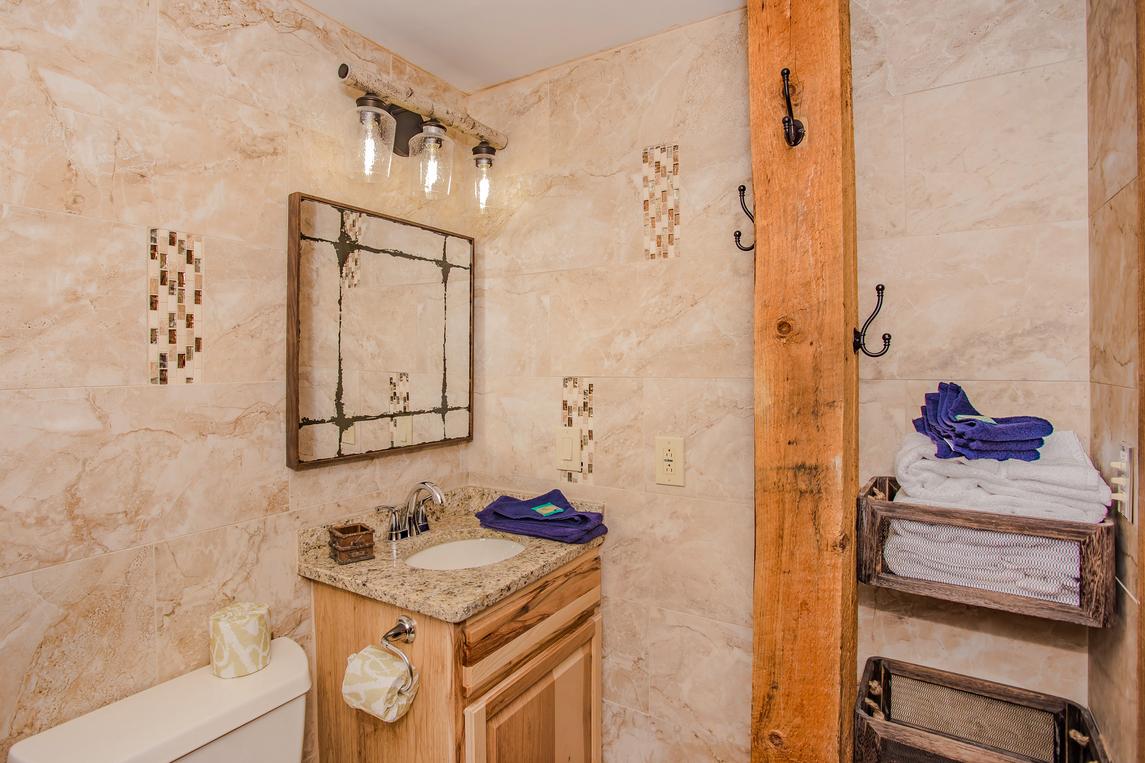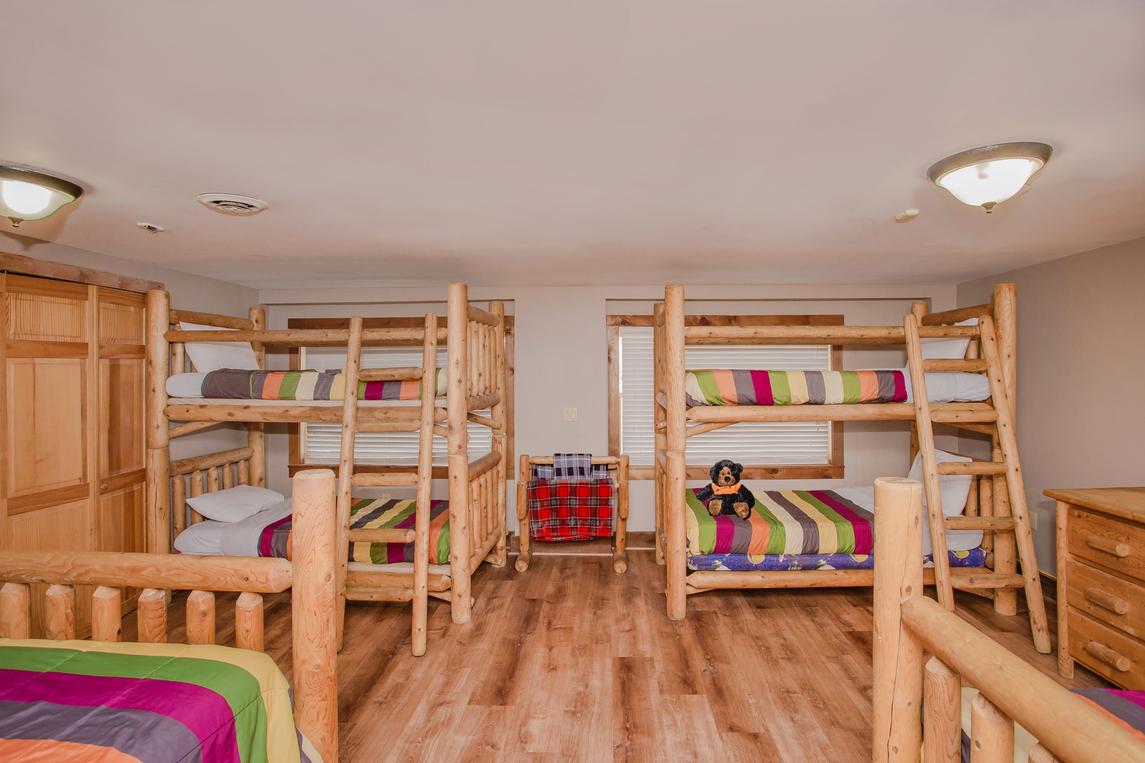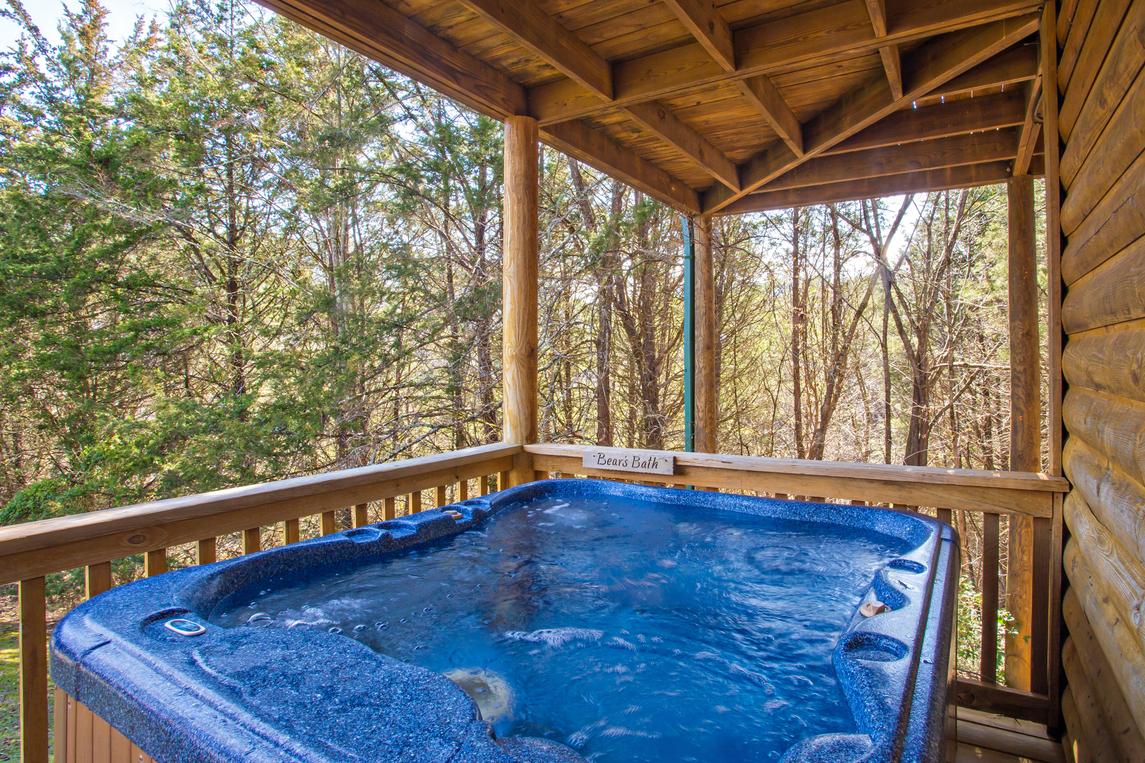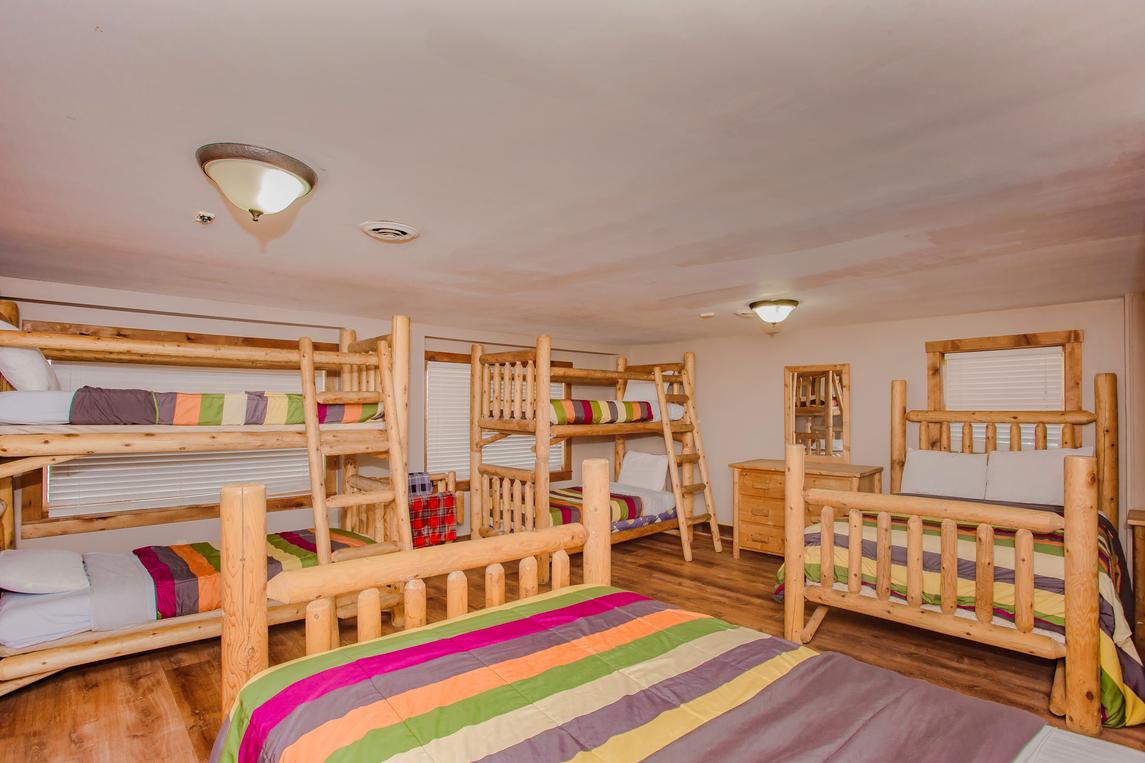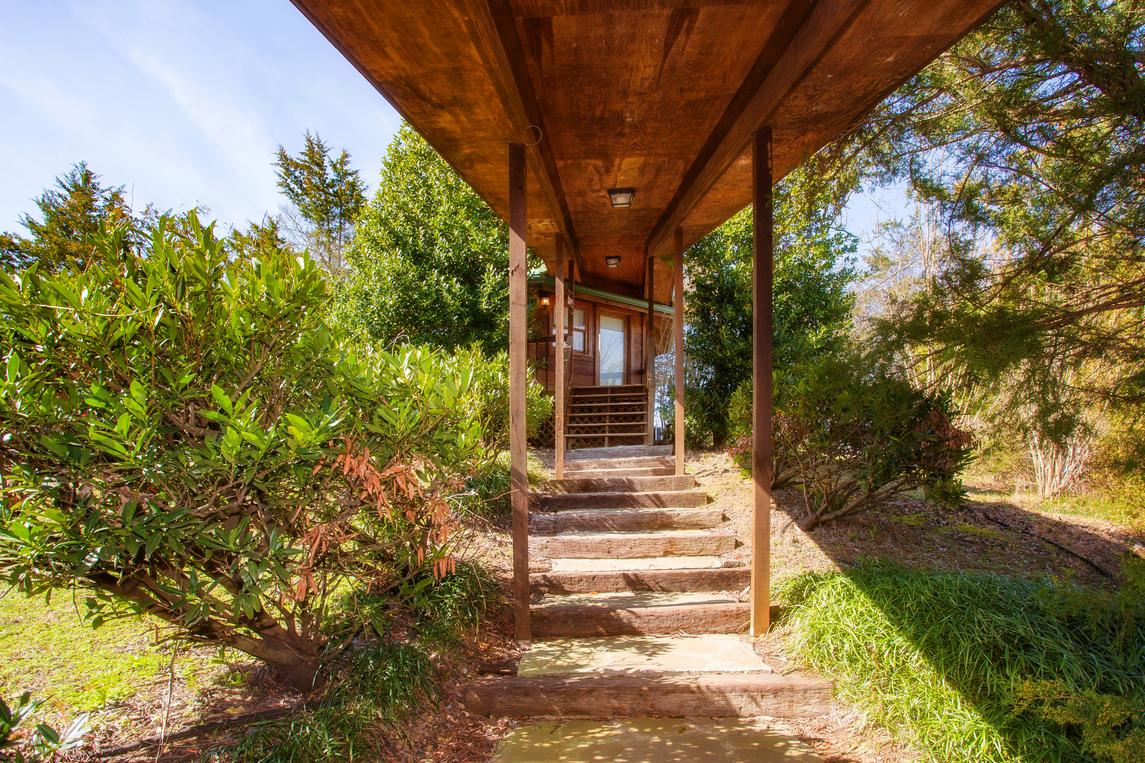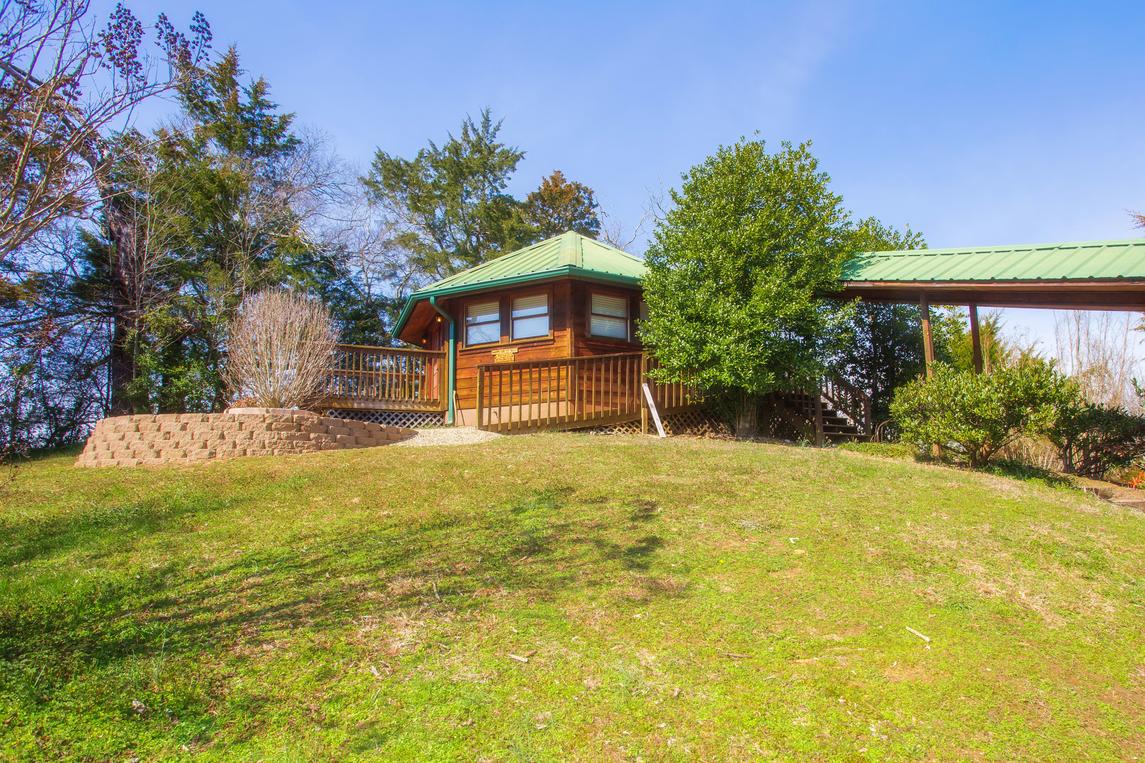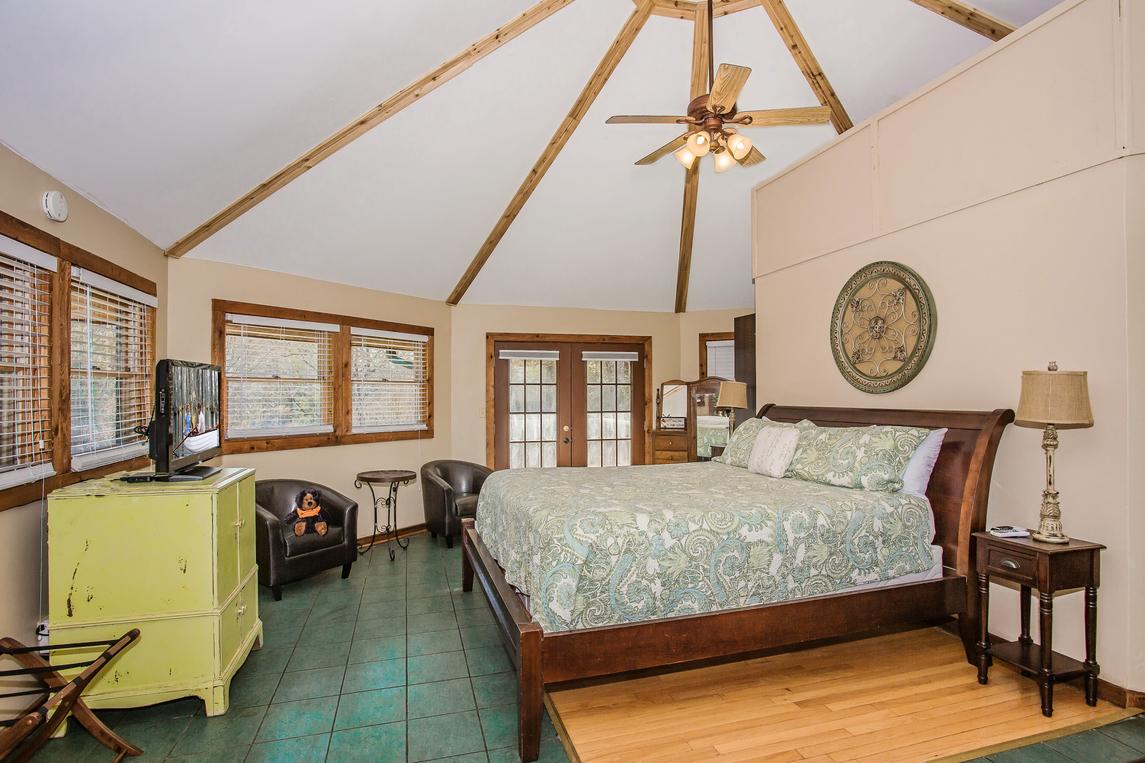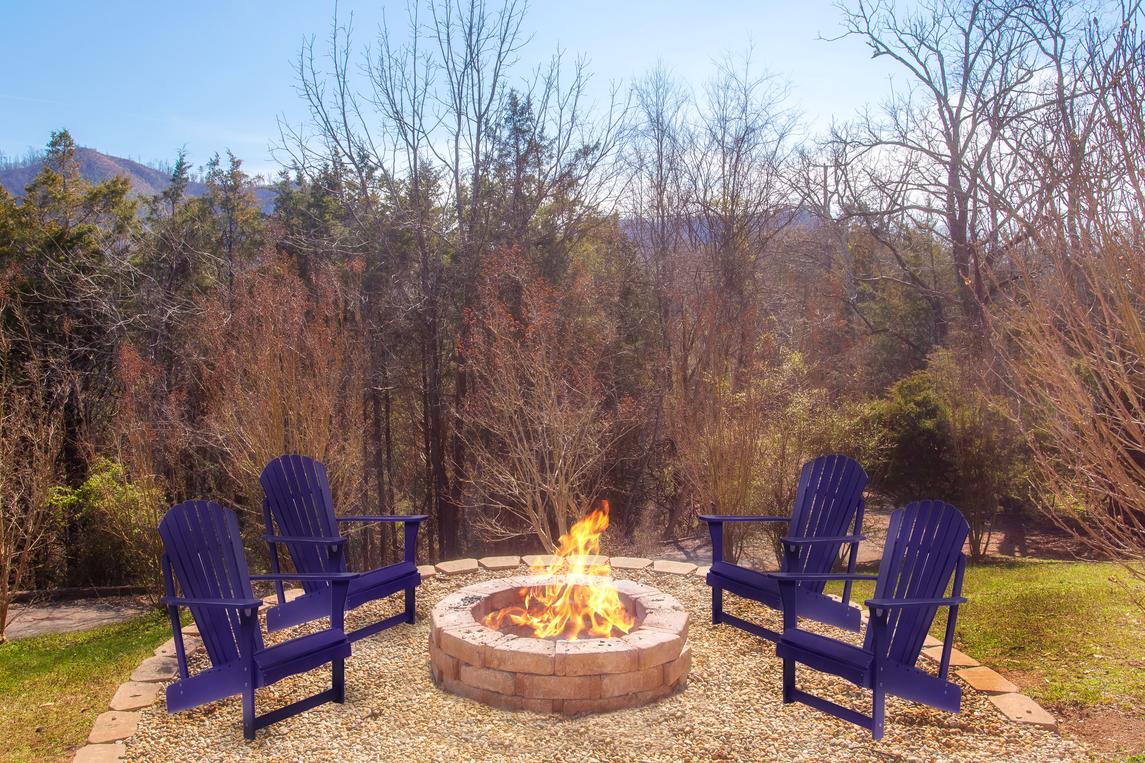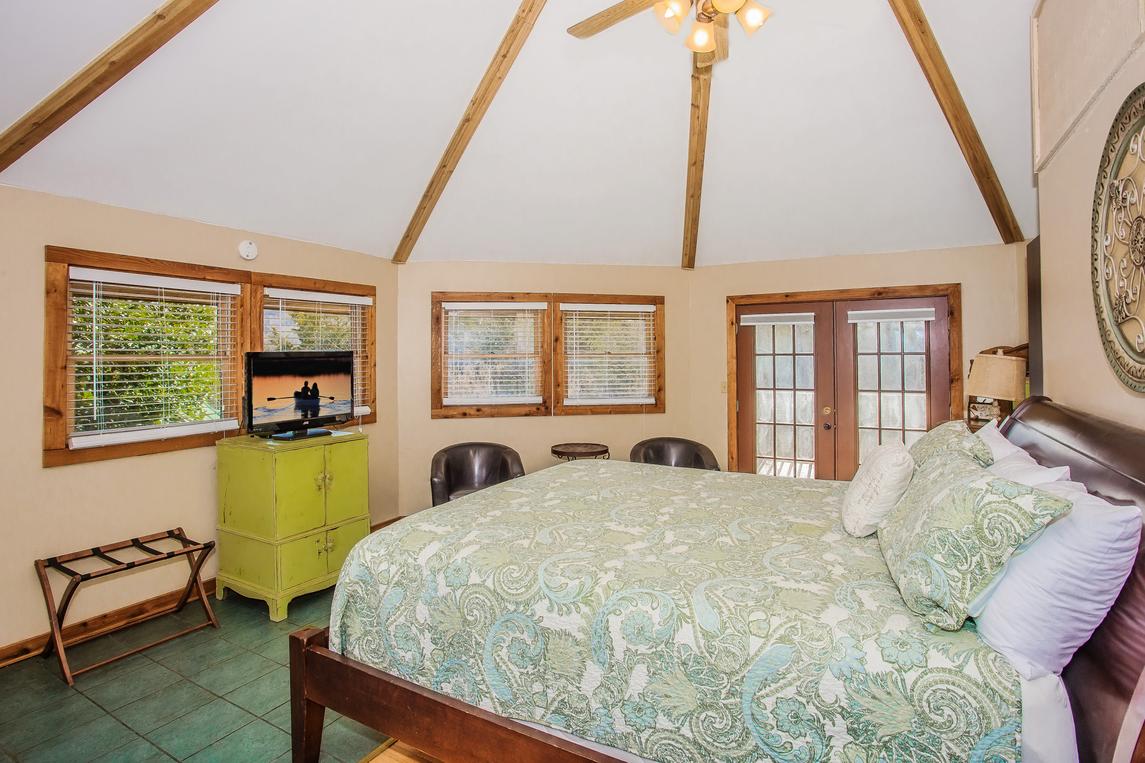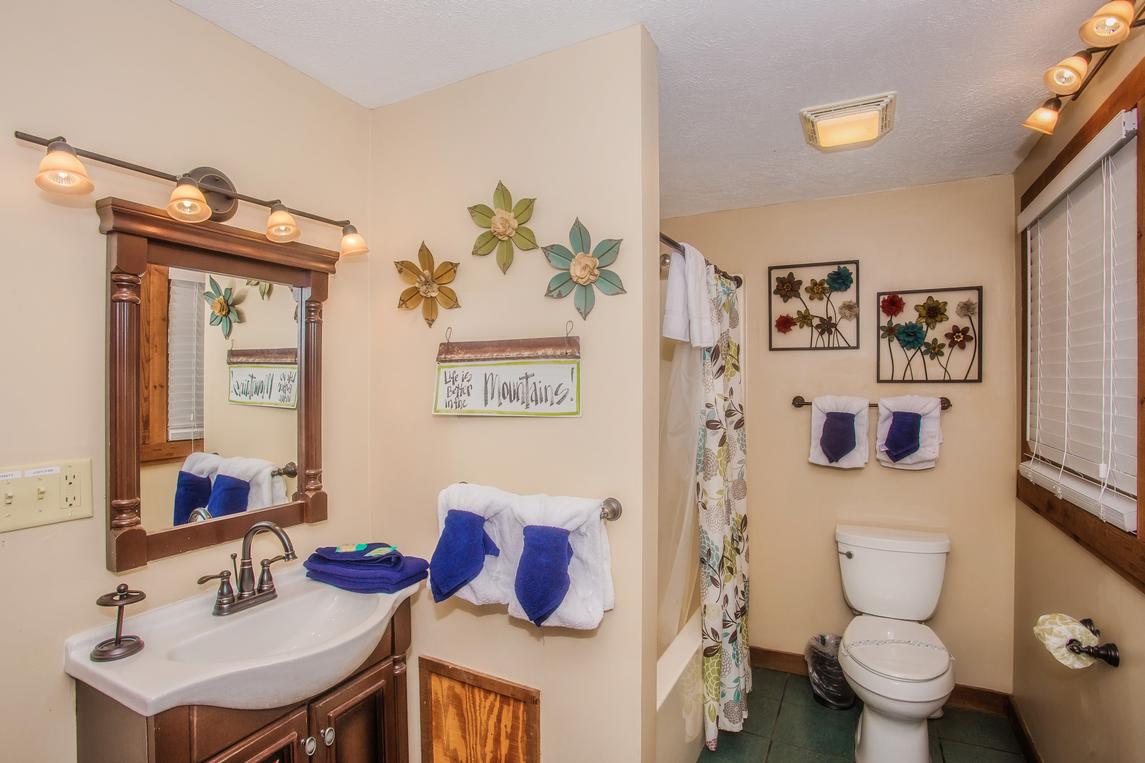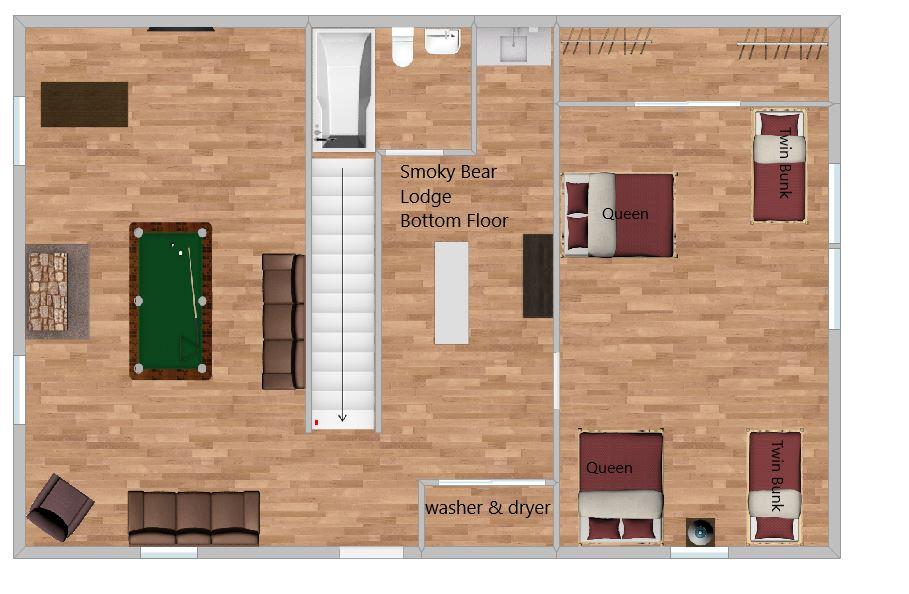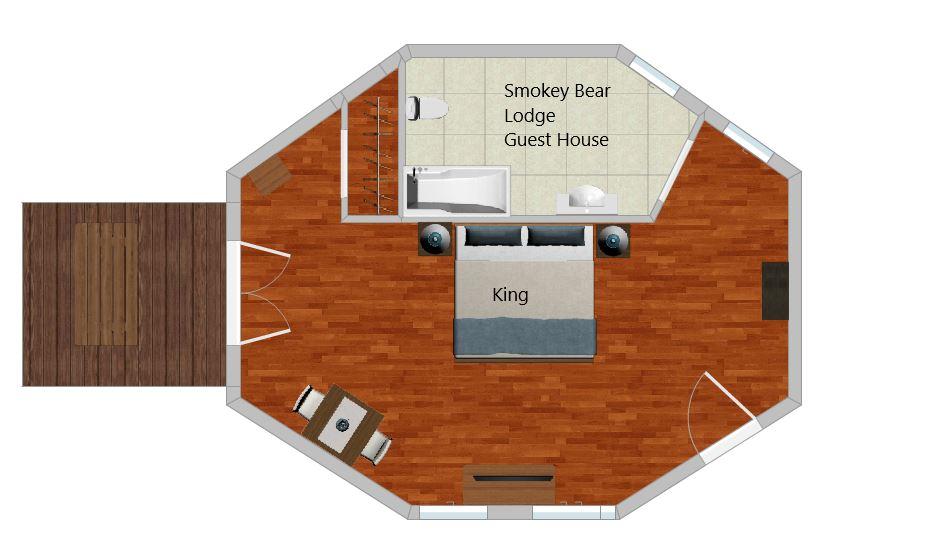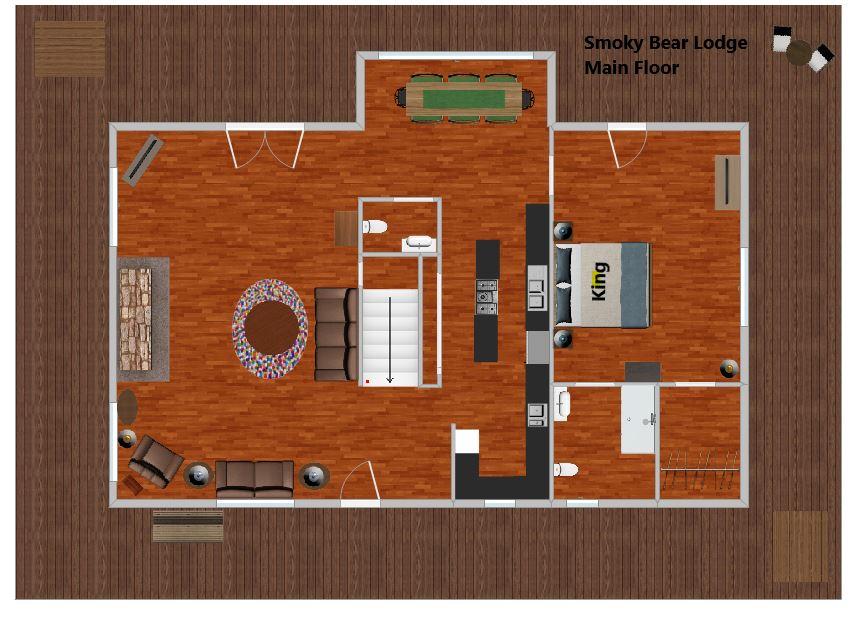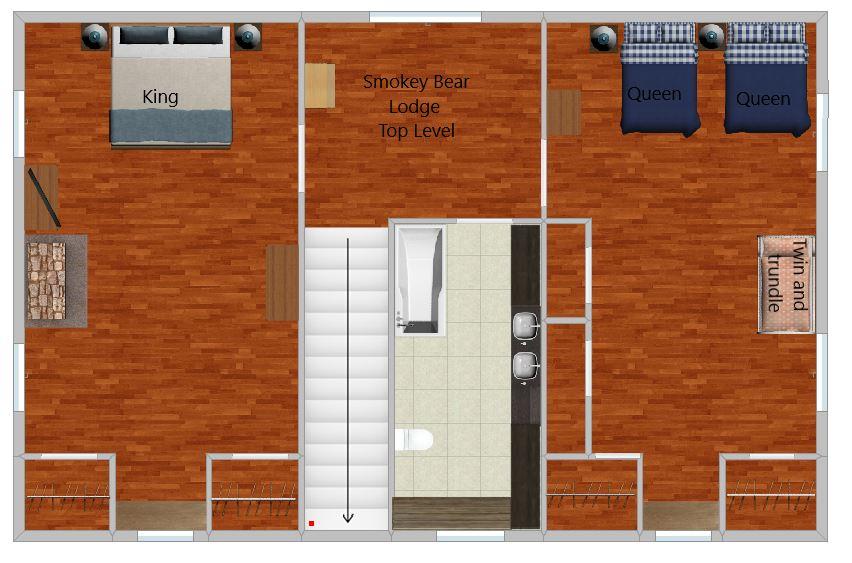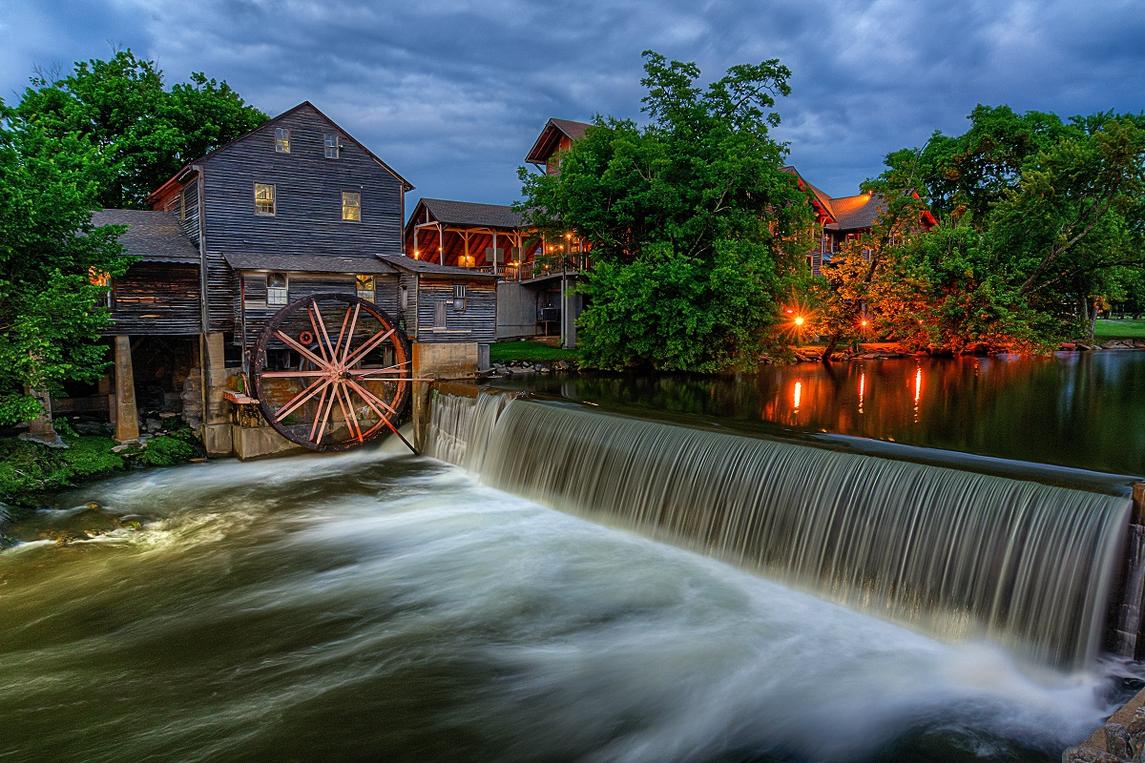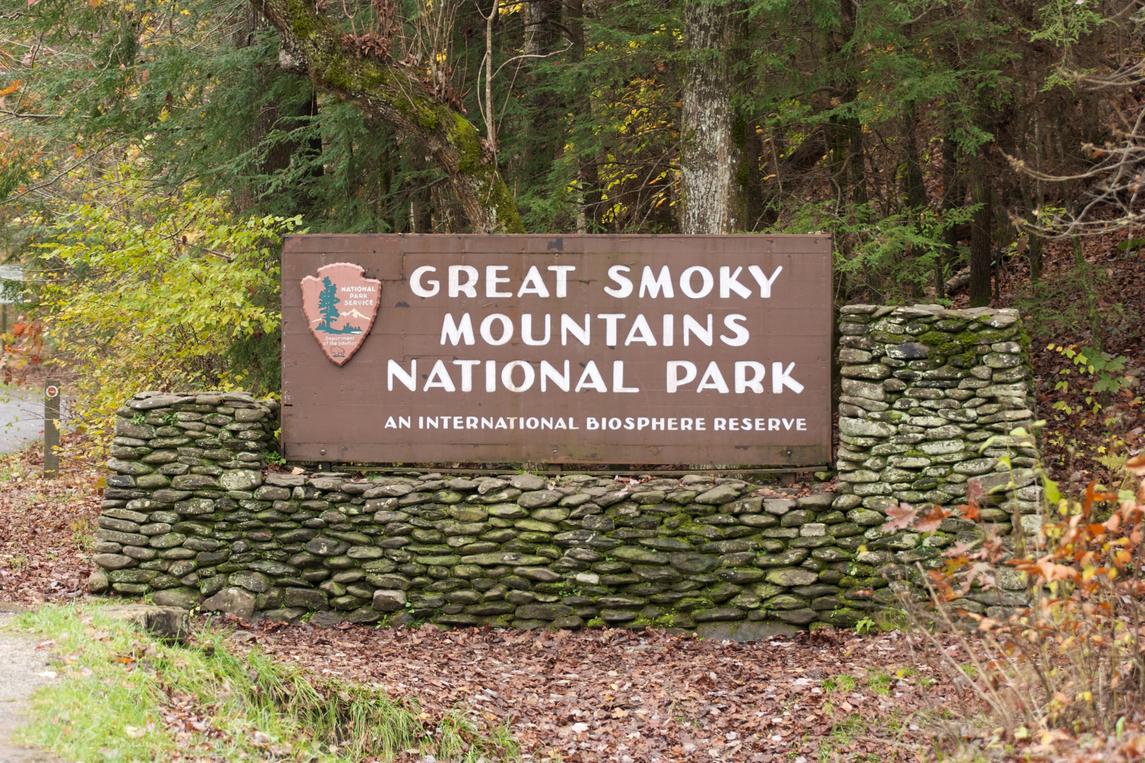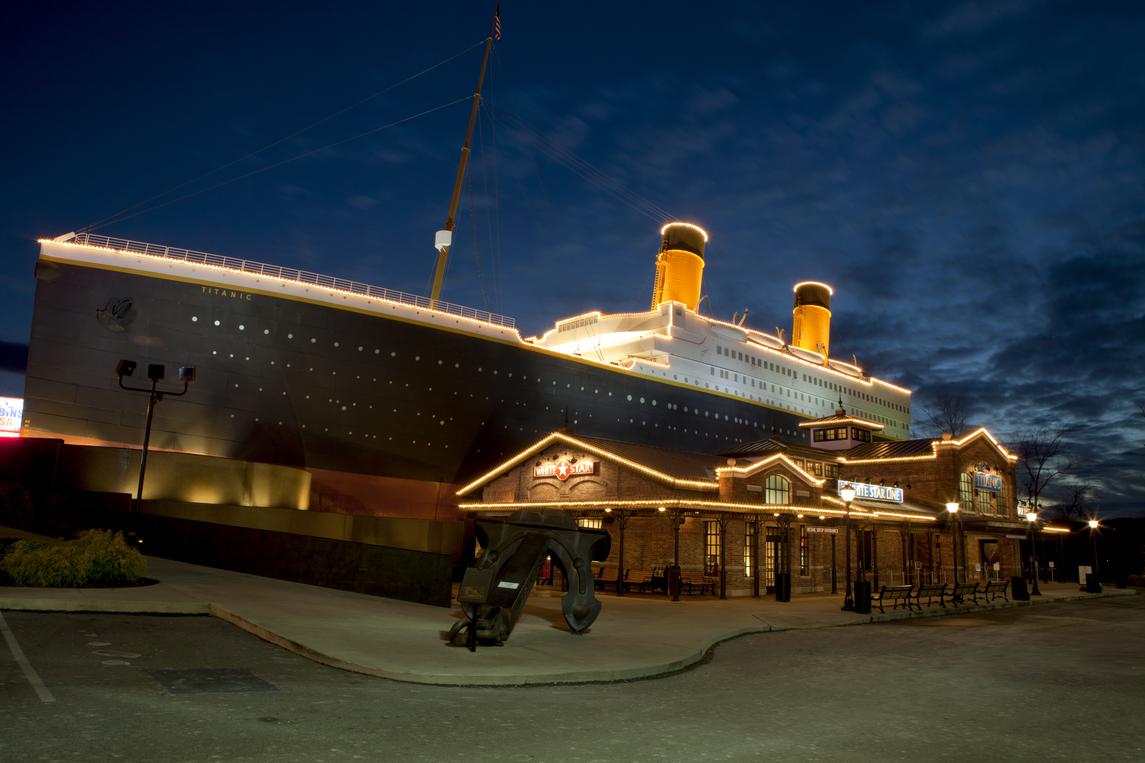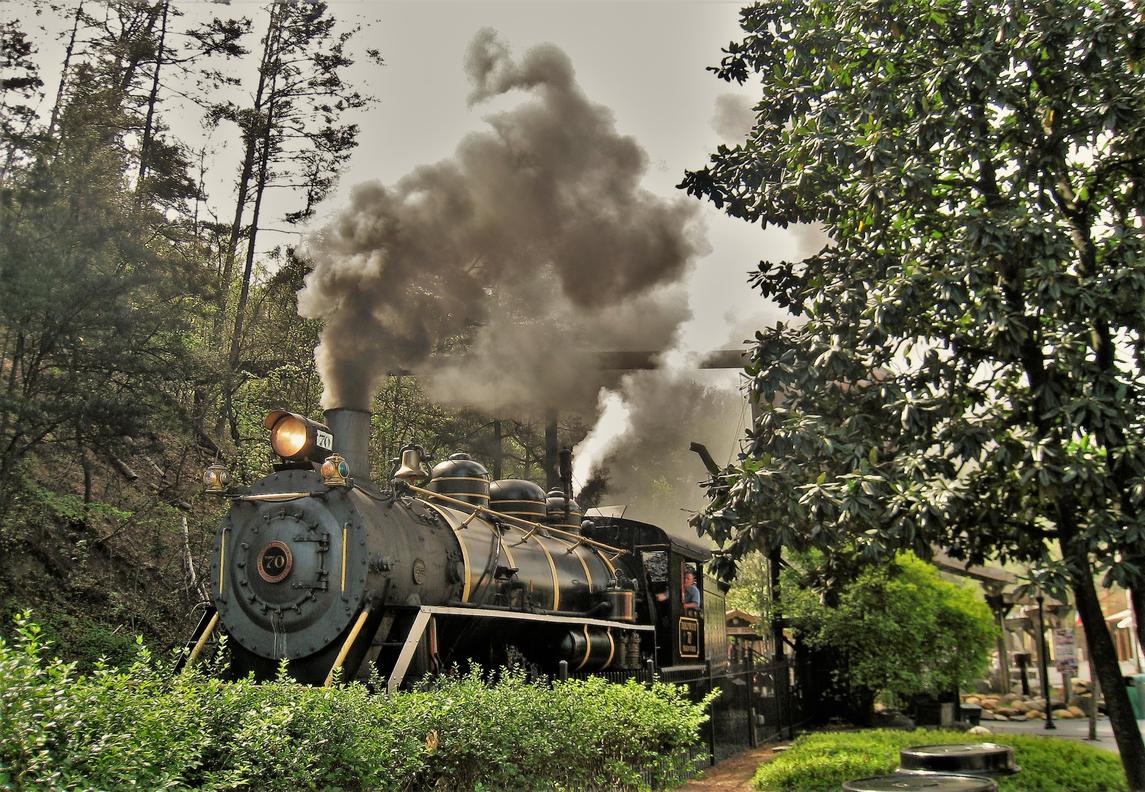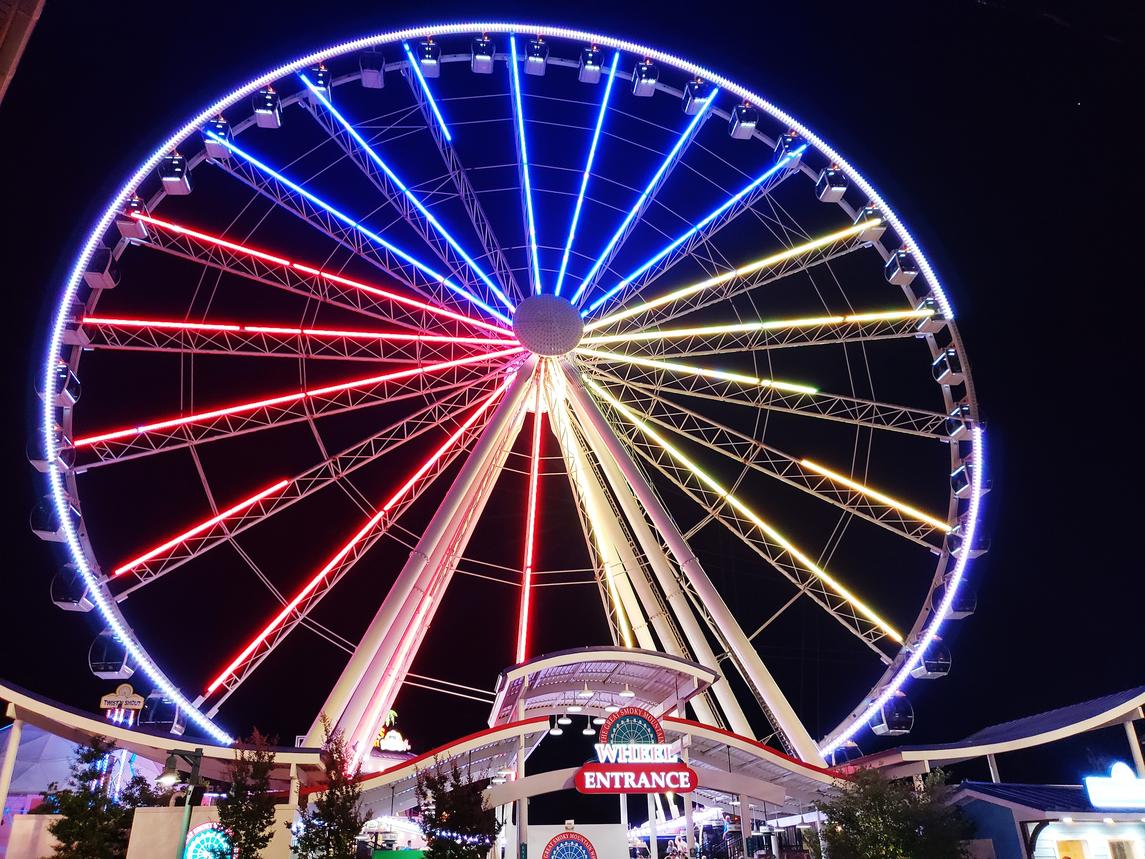 Description
Amenities
Reviews
---
"Smoky Bear Lodge With Guest House" is the perfect place to keep in mind for your group getaways or family reunions. This 5 Bedroom, 4.5 bathrooms sleeps 20 and is situated on 2.6 private acres near Pigeon Forge, this cabin gives you a secluded feel, yet still close to all the area attractions. This unique cabin boasts a large yard and has partial mountain views,Fire Pit and Horseshoe pit. Located approximately 10 minutes from Pigeon Forge, Dollywood, and Dollywood Splash Country and 20 minutes from Gatlinburg, this cabin has paved roads all the way to the cabin, with some curves and slight incline and has parking for up to 10 vehicles comfortably and would be considered motorcycle friendly only at the riders' discretion.
There are two ways to enter this cabin. You can enter on the lower level, where you will find a game room with a pool table, foosball table, a large stone wood burning fireplace, large flat screen TV, 2 sofas and a chair, a microwave, and a full-sized fridge. There is also a large bedroom that holds 2 Queen beds and 2 sets of Twin bunk beds. There is a full bathroom with a a separate vanity room perfect for one wanting to finishing getting ready ready while another is taking their turn in the shower, and full-size washer and dryer on this level as well. After a long day at Dollywood, enjoy the bubbly hot tub to soak all your cares away which is located on the lower level deck.
If you enter in on the main level, you will find a spacious fully equipped kitchen with an island stove, a double oven, and 2 full sinks. A large dining room table with seating for 12 and a pantry. There is also a King size bedroom that has a flat-screen TV and a full bathroom including a walk-in shower with a bench. A spacious open living area with large Flat screen TV, an additional stone wood burning fireplace and reclining sofa and chairs. There is also a half bath located on this level.
In the upper level, you will find 2 additional bedrooms. One bedroom has 2 Queen size beds and a twin daybed with twin trundle. The 2nd bedroom will have a King size bed with a gas fireplace. There is a full shared bathroom that offers a garden tub and double vanity sink.
The main level wraparound porch has 2 picnic tables, along with patio furniture and a porch swing, perfect for enjoying an outside meal while taking in all the sights the mountain views have to offer. This cabin has it all. Beautiful mountain views, a large yard, 3 fireplaces, pet-friendly, and the perfect setting for your large group or family reunion get together. This cabin has a unique barbecue grill that is half gas and half charcoal.
The attached Octagonal guest house is truly unique in its addition to the "Smoky Bear Lodge" There is a private drive that leads you to the entrance, as well as the back of the cabin. There are 19 steps up to this private addition that offers a King bed, Flat screen TV, a full bath with a jetted tub and shower, as well as 2 chairs and a small table. There is also a private deck with a picnic table. Imagine having your own private hideaway and relax in your very own retreat.
If you have a 4 legged-fur baby you want to bring with you don't worry this cabin is pet-friendly.***There is a $75 + Tax Nonrefundable pet fee for each pet and we allow 2 pets with a Max 40 Pounds and must be crated if left alone on property ***
If a private, secluded, pet-friendly cabinwith mountain views and enough space for the whole family and then some is what you are looking for, look no further, "Smoky Bear Lodge with Guest House " is the perfect cabin for you !!
Don't miss out — Call us today to book this amazing cabin.
Hope Cole
Smoky Bear is great! Clean, spacious, stocked with all you need and provides privacy for a large group.
Shannon Barsch
The main cabin and guest house were nice for our large family. Grandparents enjoyed being close but have the privacy of their own house to rest. The cabin is a bit older then other listing but you can tell its kept up well and taken care of. Would rent again.
Michael Siemens
Awesome property, quiet, scenic and very spacious!
Dianne Stropp
House was as advertised. Very nice and big! We loved the Christmas decorations! Very festive.
Fallon Barlowe
The house was super nice and very accommodating for our family. The guest house was nice as well. I liked the covered carport area. Made it very easy to get the infant in and out on the rainy days.
Brandon Harper
Amazing place to stay and hang out with family. Already have plans to get everyone together again for possibly an annual trip.
Joe Simoneit
The staff and the ease of cabin access is great the size of the cabin was amazing.
LaVerne Clark
Lots of room and accommodated our group very well.
Carmen Reitzel
Really enjoyed the cabin. Just need to add a corkscrew to the kitchen for opening wine.
Glen Conley
We stayed there and had a small wedding for our daughter and it was perfect. Plenty of room and the setup was perfect. She used the guest house for a bridal suite and came down the walkway to the carport where we held the wedding. We had a great time and would definitely recommend this cabin and this company.
Logan Rich
Great spacious cabin with lots of accommodations!
Angel
We LOVED the wrap around porch. The cabin had great outdoor space and was able to accommodate our whole family.
Matt Kauffman
Excellent experience, beautiful property with great views. Excellent for large groups, friendly helpful staff.
Eugene Block
We absolutely loved the cabin we stayed in. We had 16 people with us but could have slept 4 more. The cabin had lots of room and was private. The guest house was an awesome addition for a couple wanting more privacy. We will definitely be renting this cabin again.
James Busch
Our stay was a wonderful and relaxing experience. Your cabin was stocked with EVERYTHING we could ever want and more! Everything worked perfectly and we were so CLOSE to Dollywood and town, yet private and secluded!! We will definitely be back and we highly recommend this cabin to anyone looking for fun and relaxation. Your staff was WONDERFUL!! I had several questions and you were ALWAYS available, even after hours. Cannot thank you enough and we look forward to seeing you again in the near future.
View response from BearCamp
Thank you for staying with us at Bear Camp Cabin rentals. We are pleased to hear that you enjoyed your stay and we look forward to seeing you again. We want to ask you, if you have the time and the opportunity, to share your review on Google as well. If you should choose to do so, we have provided the link for you below. https://www.google.com/search?client=firefox-b-1-d&q=bear+camp+cabins#lrd=0x885bff0f58f2d9b7:0xf584b259913b323d,1,,,