Gritz Carlton
Select check-in and check-out dates
Please select the nights you would like to reserve using the availability calendars.
Bedrooms: 5 Bathrooms: 5 Sleeps: 18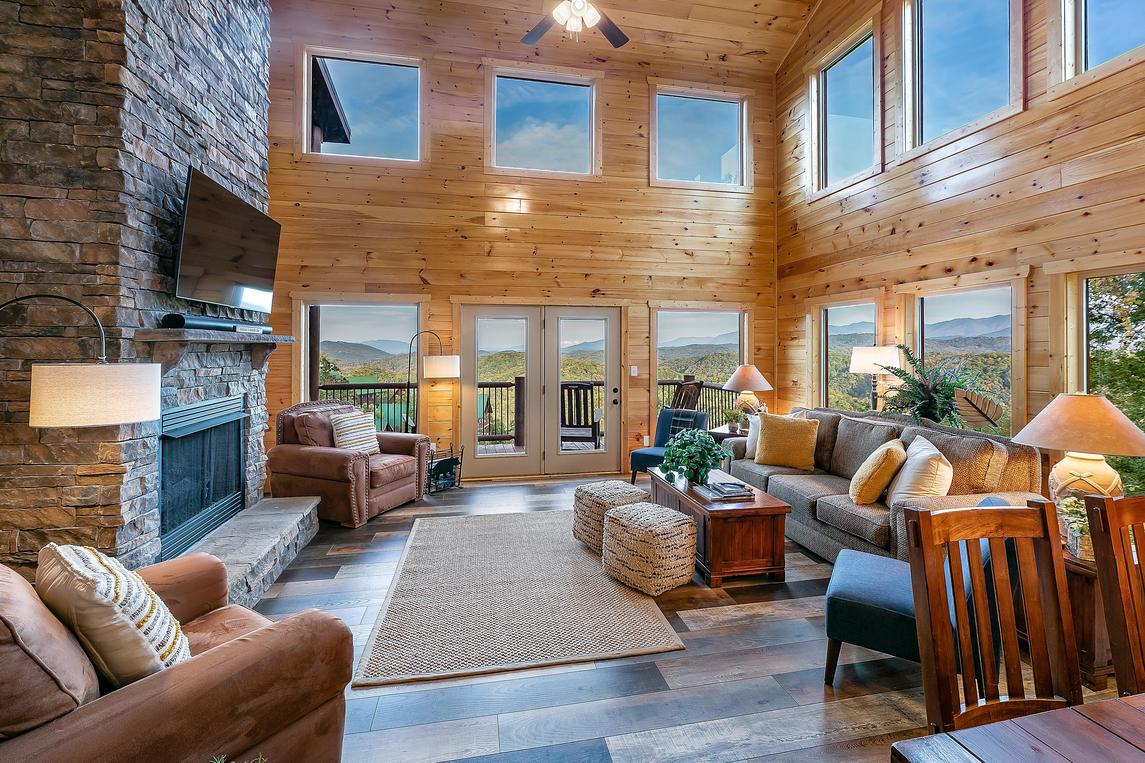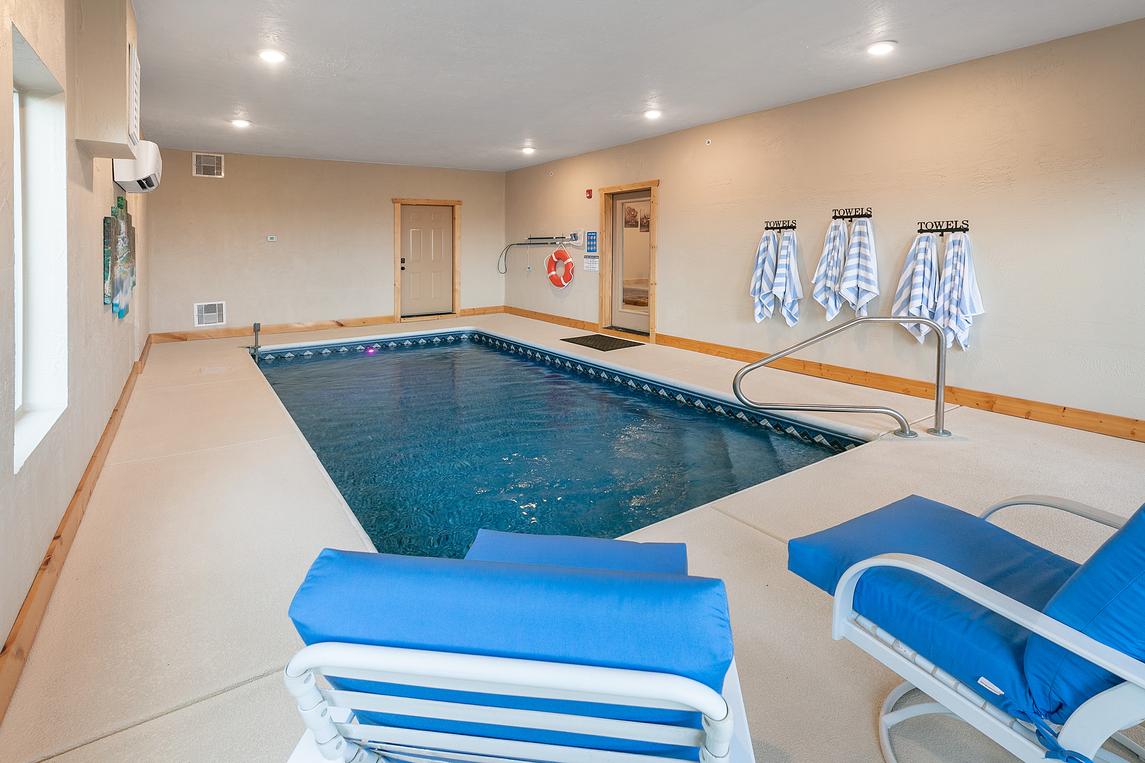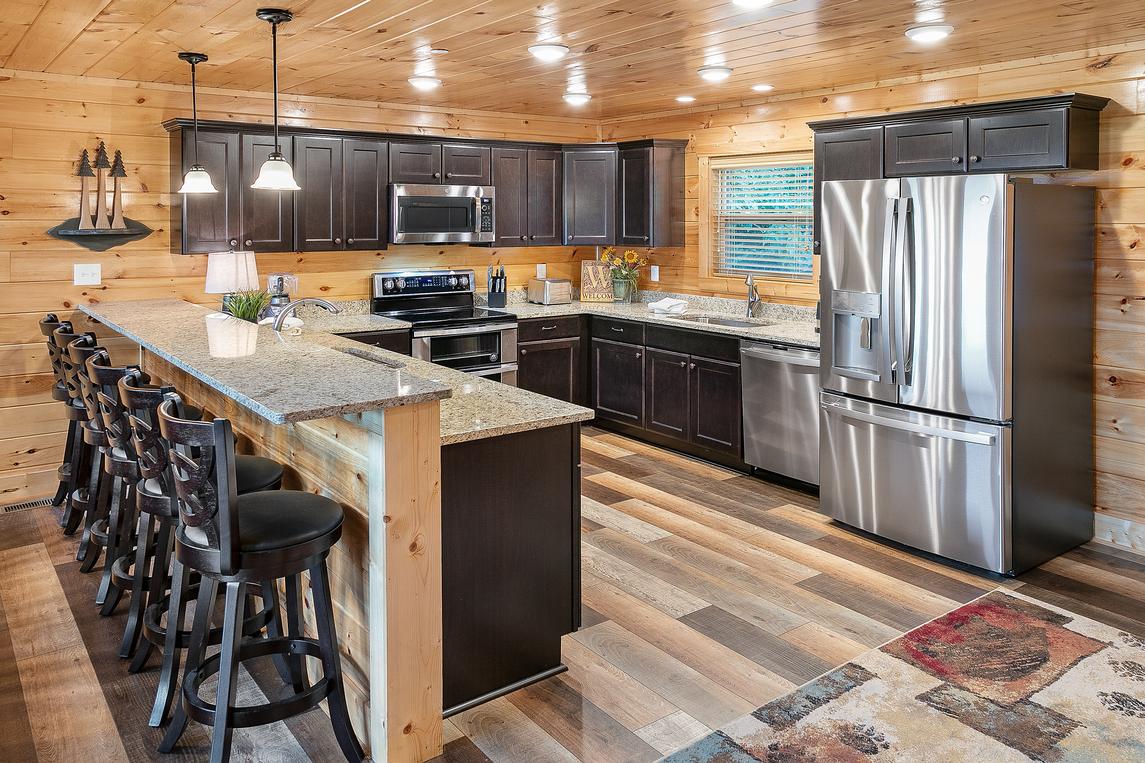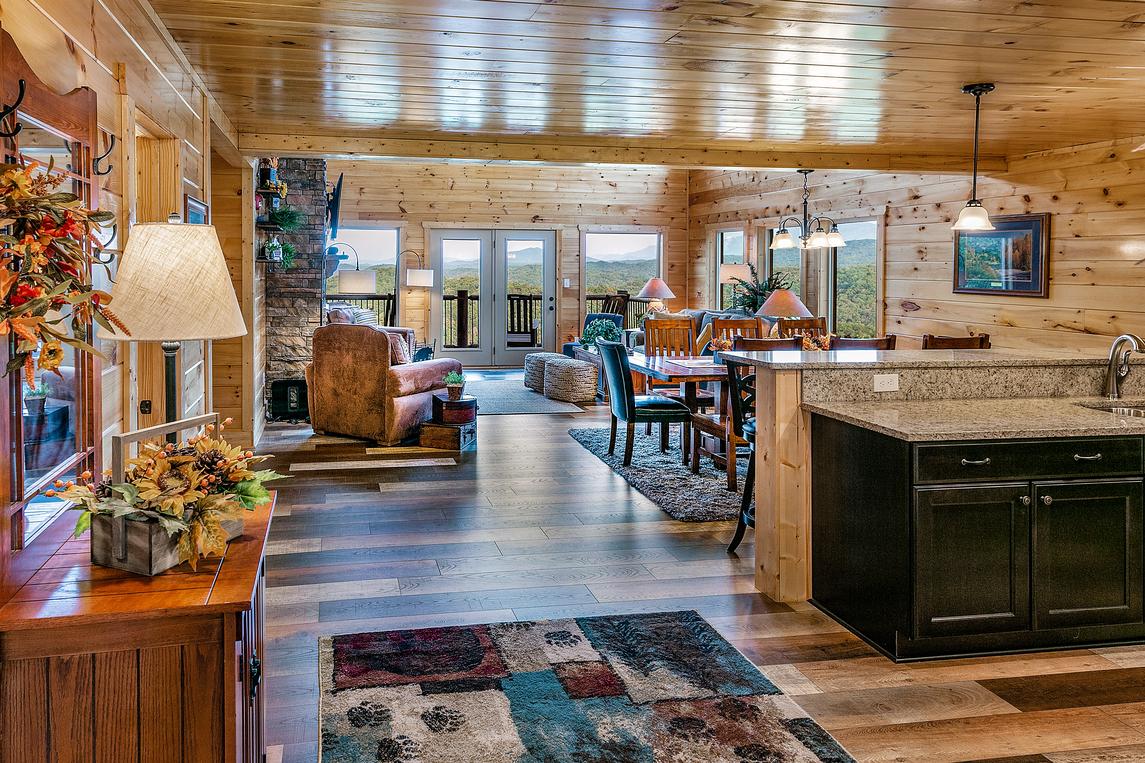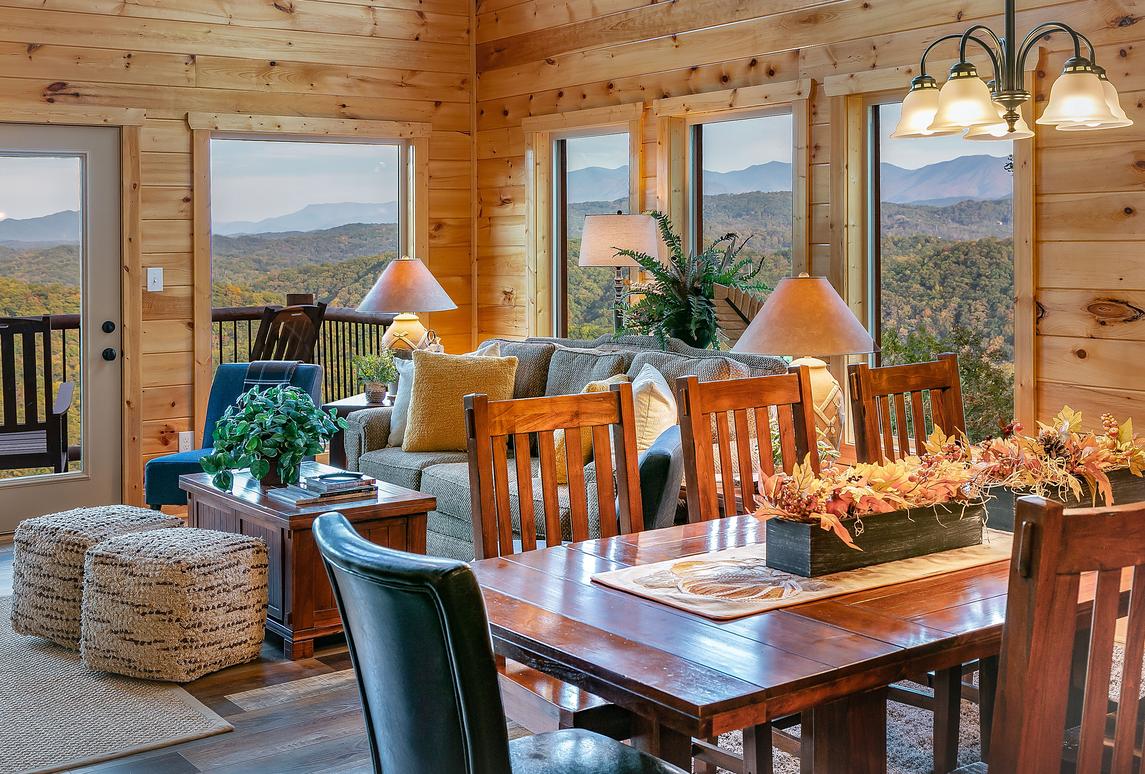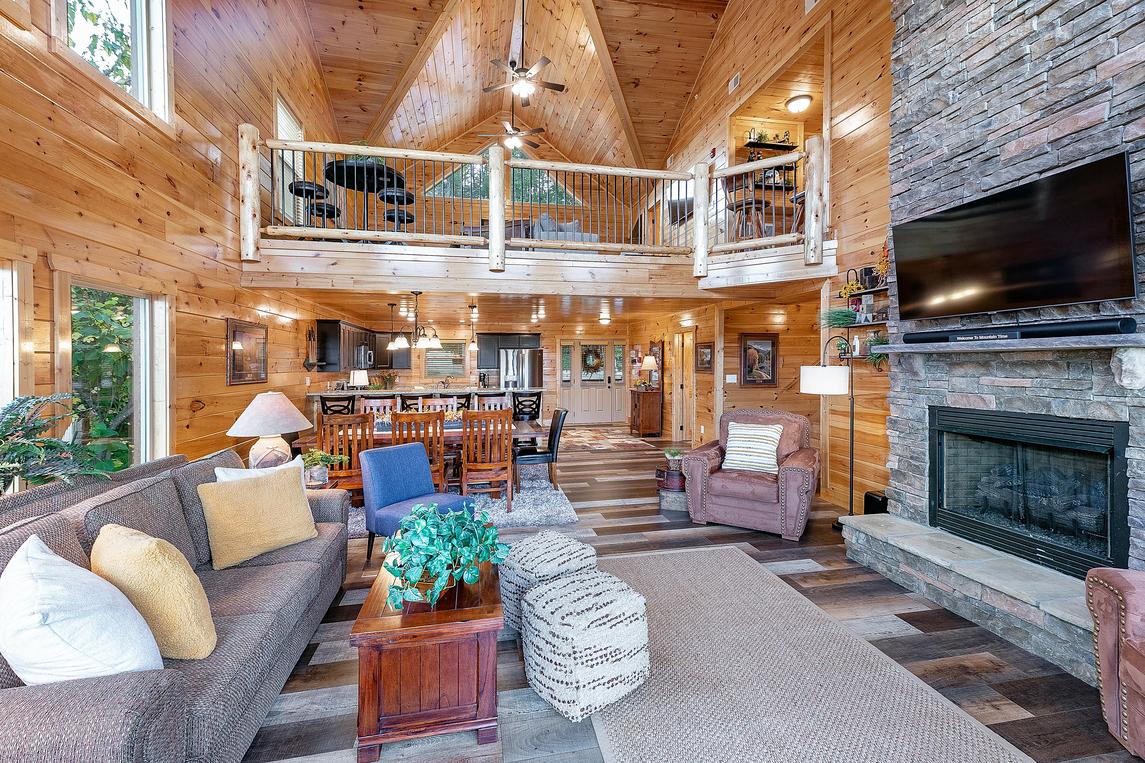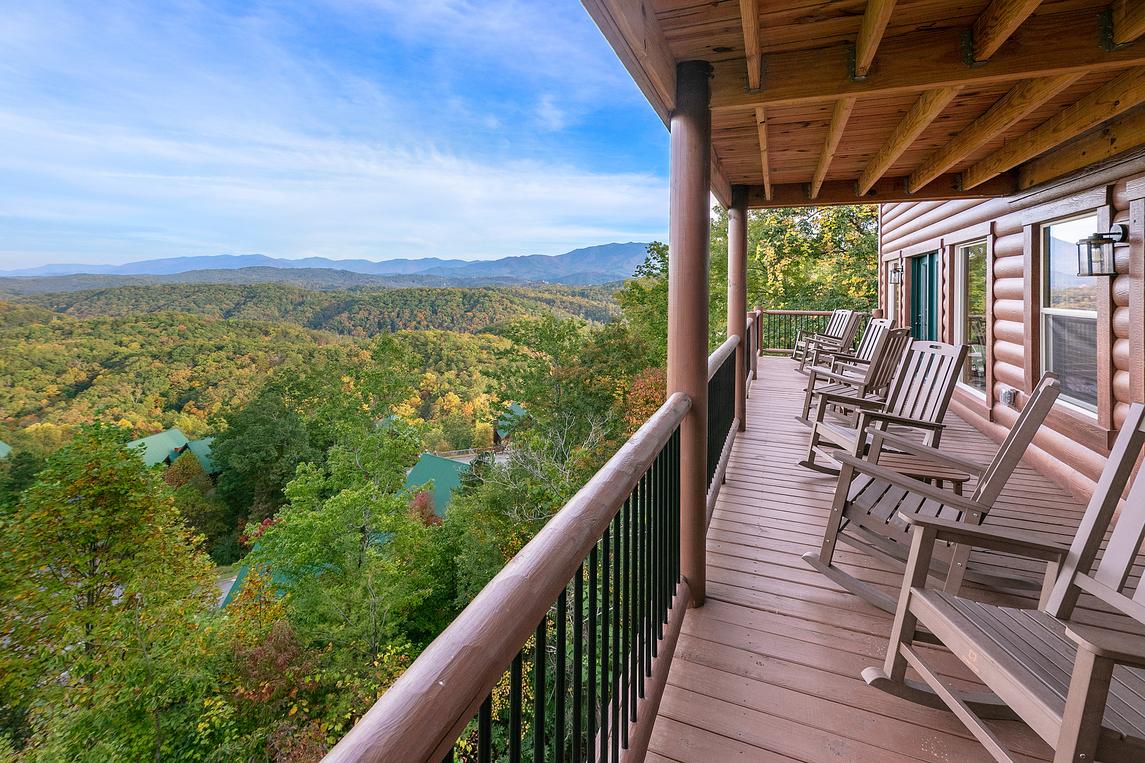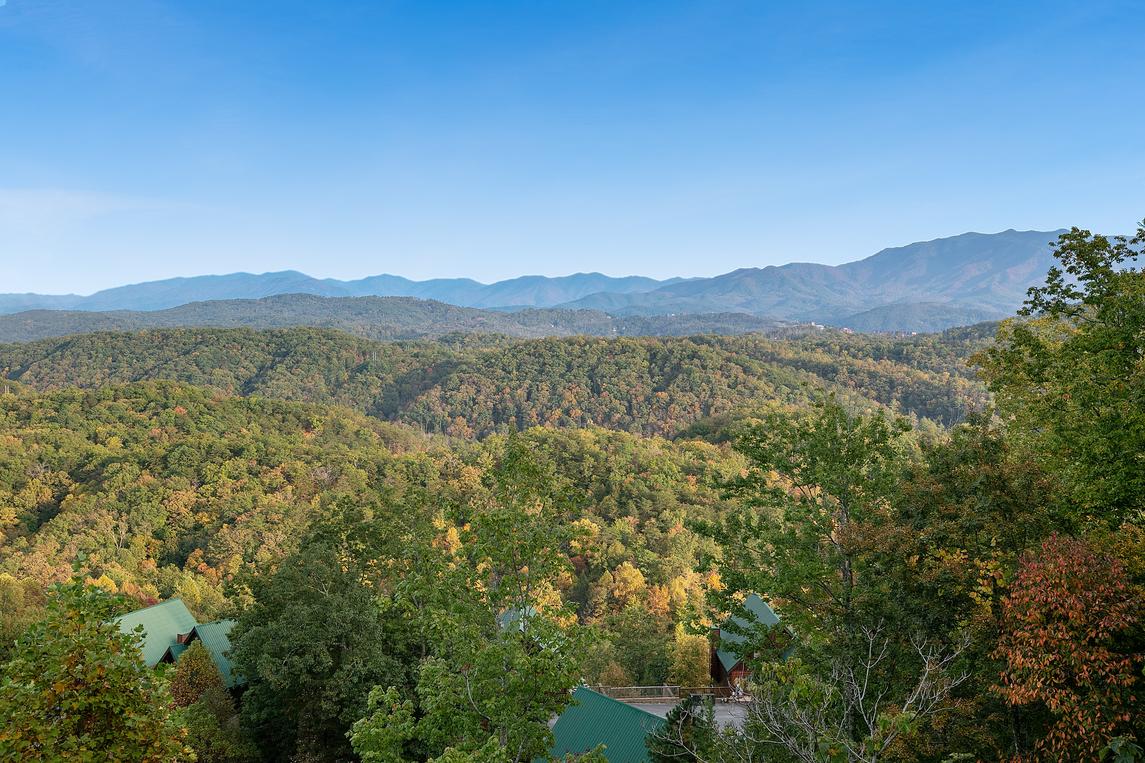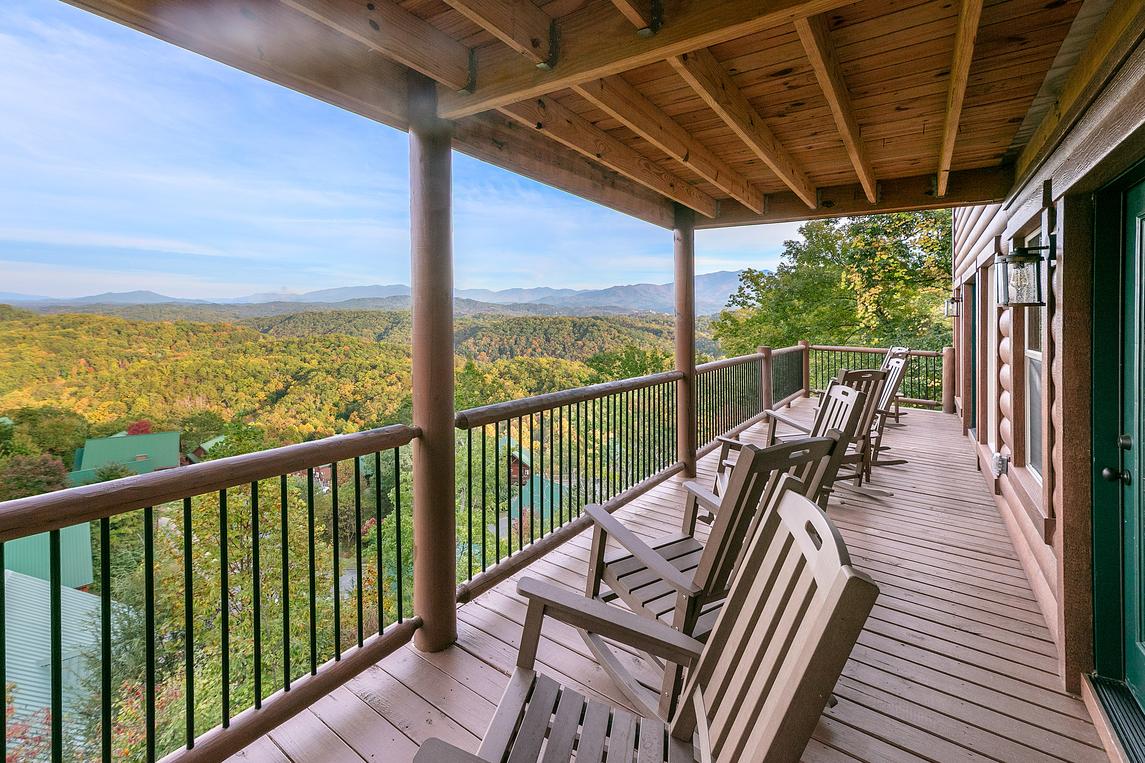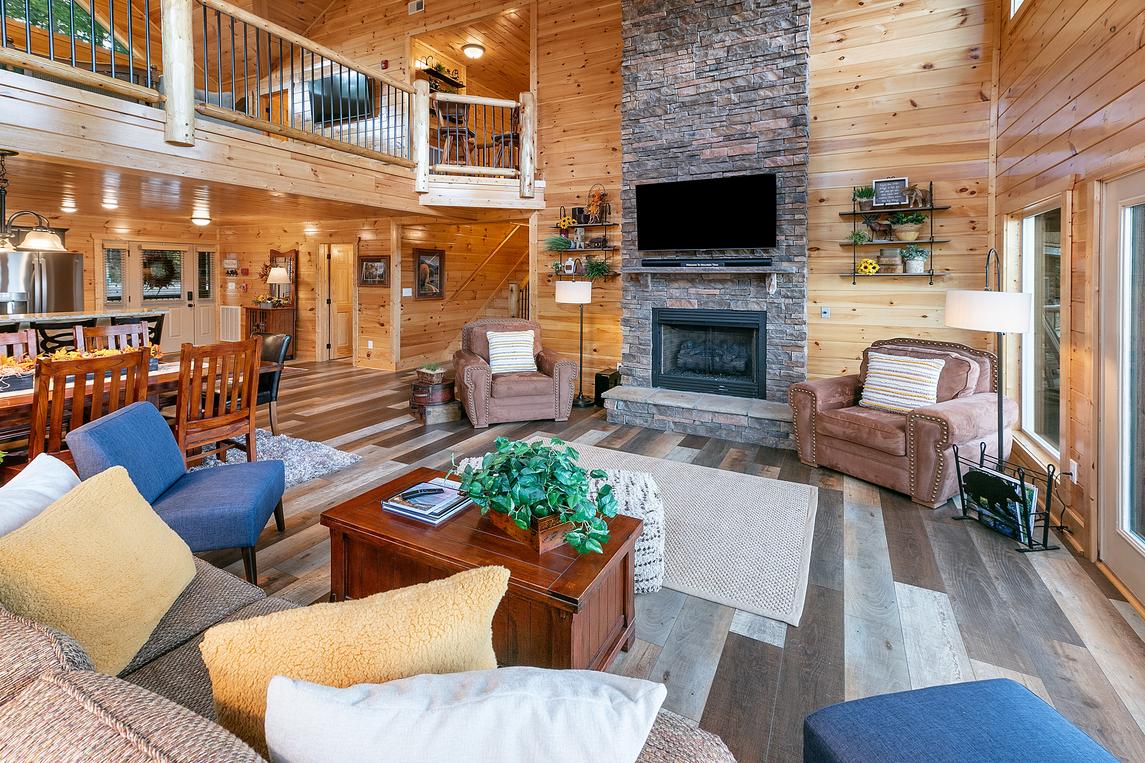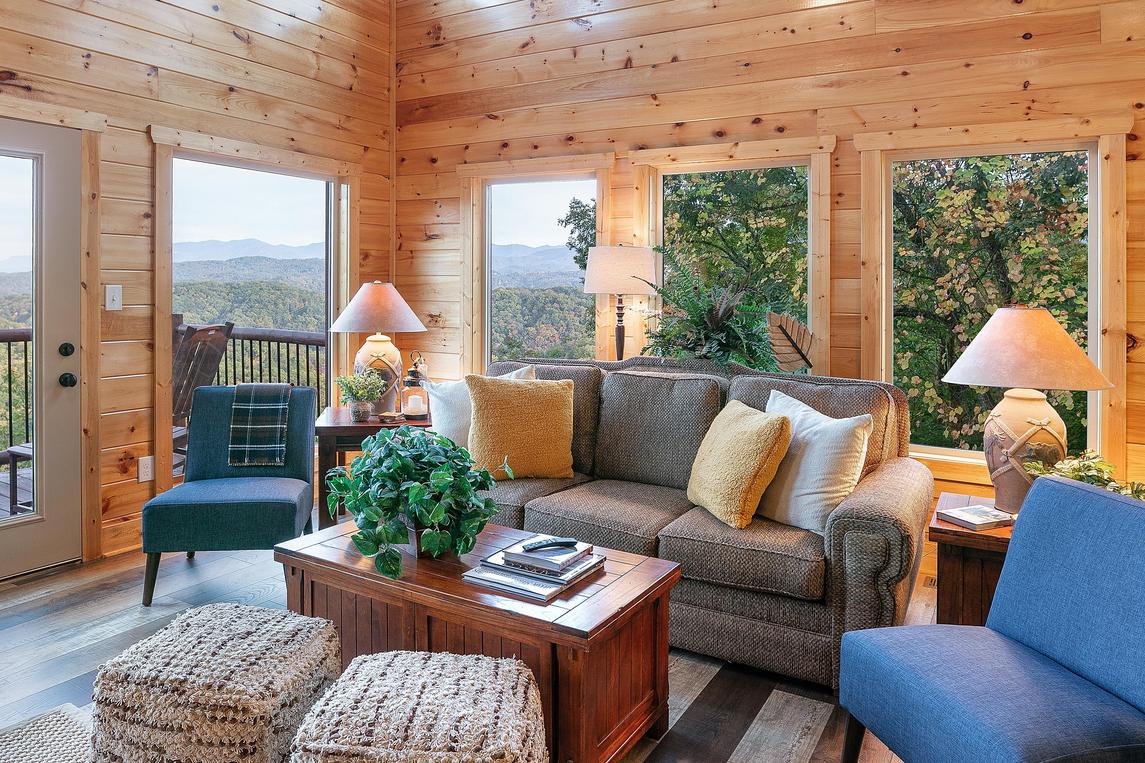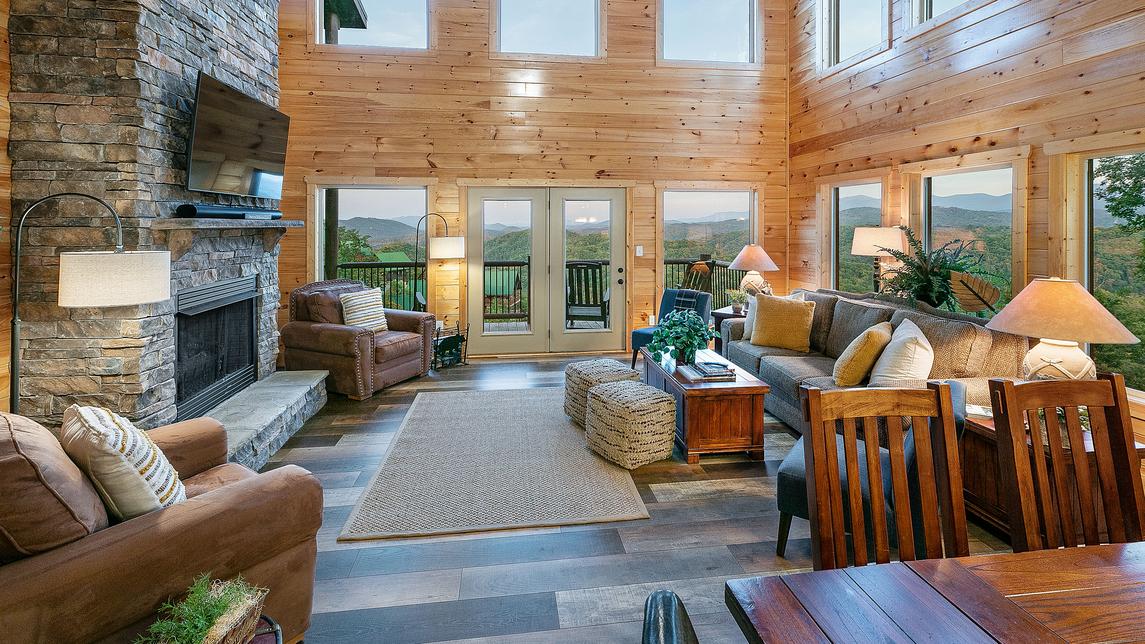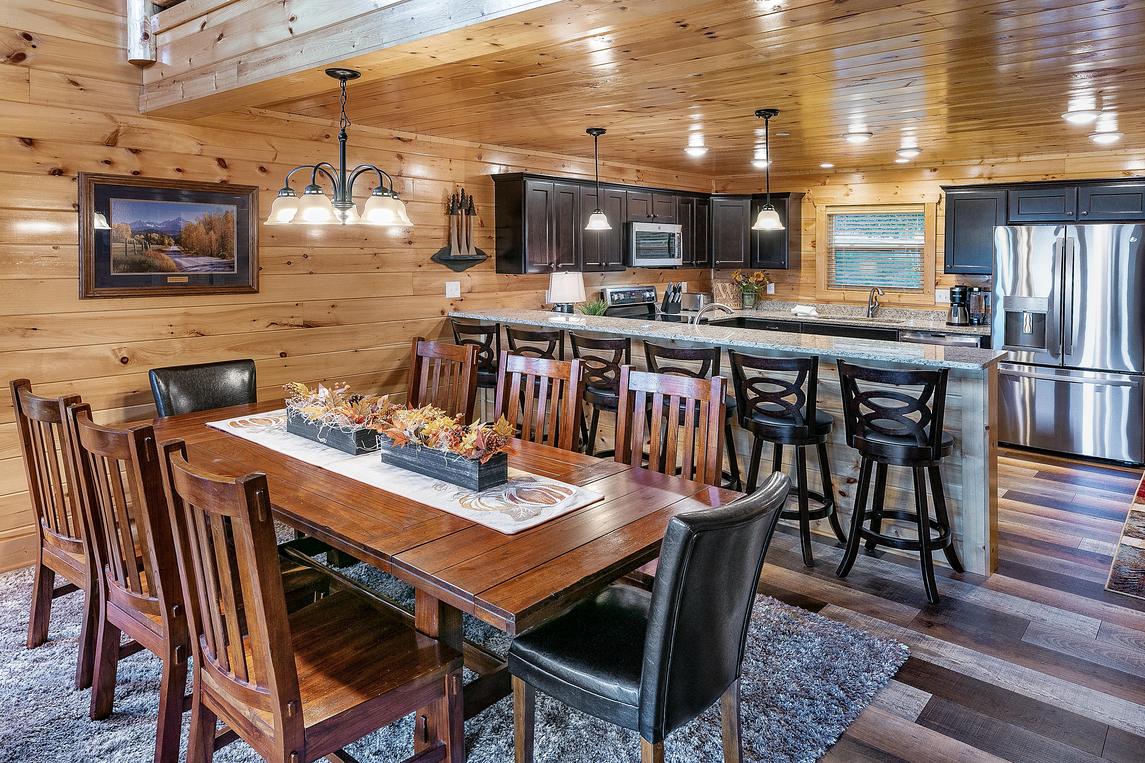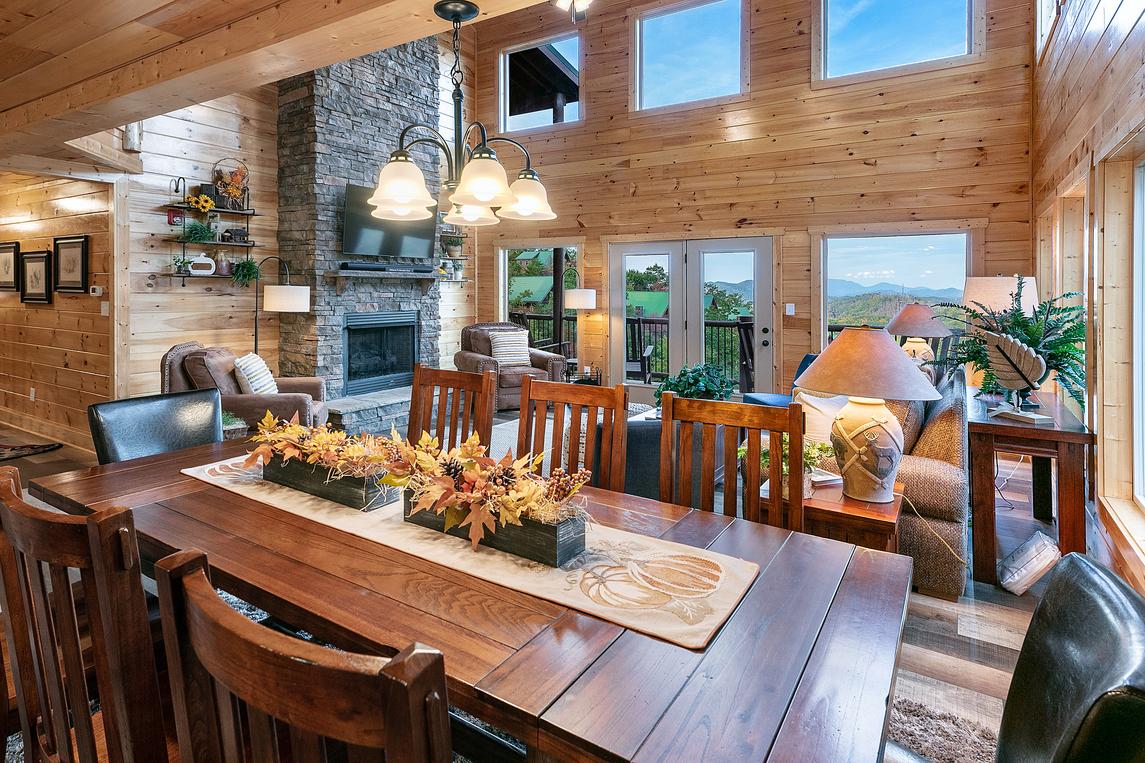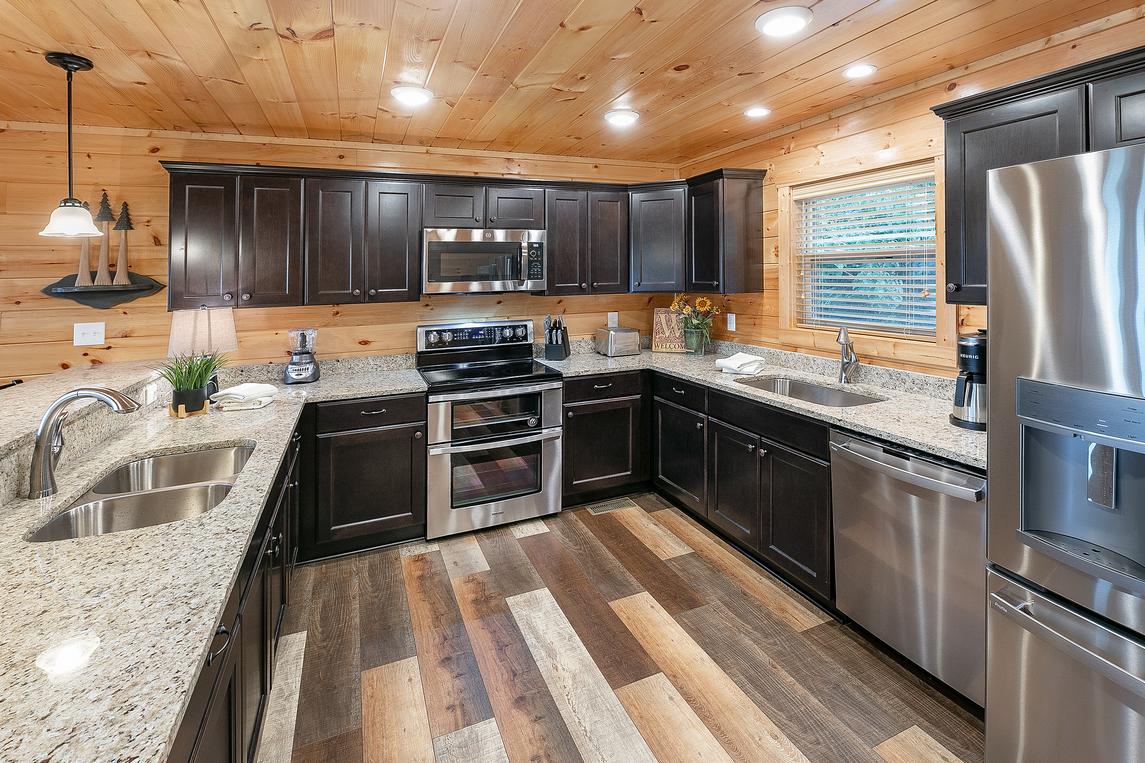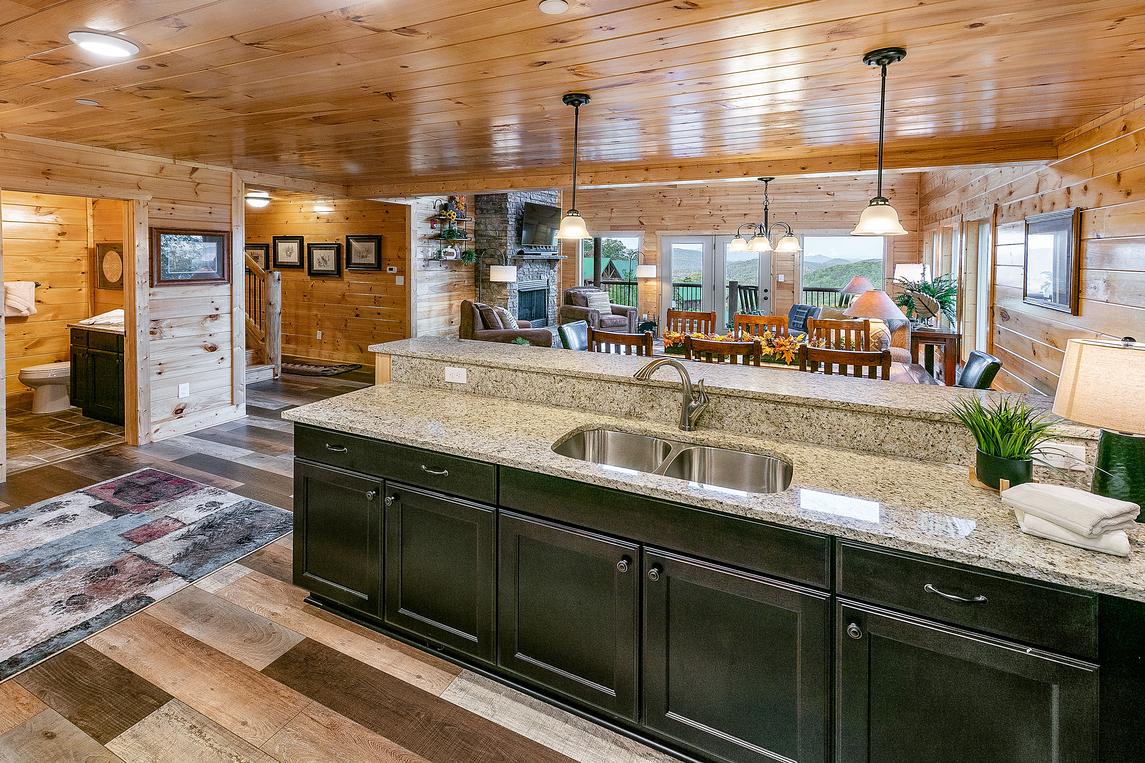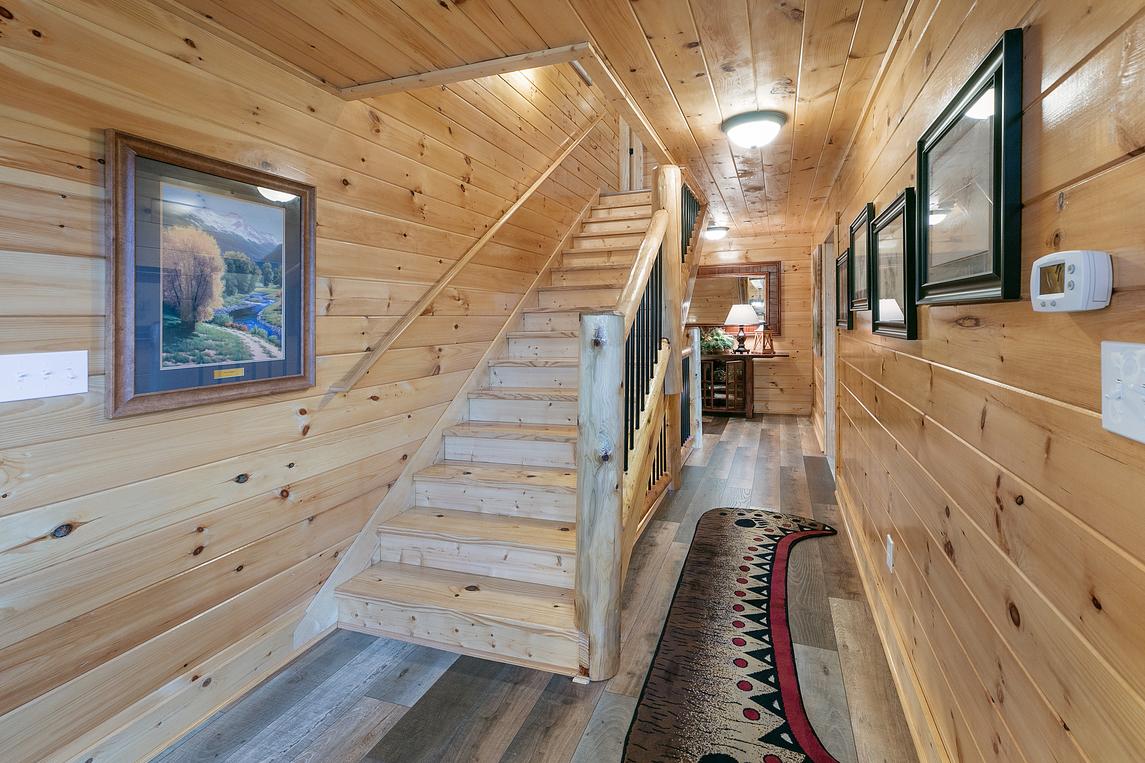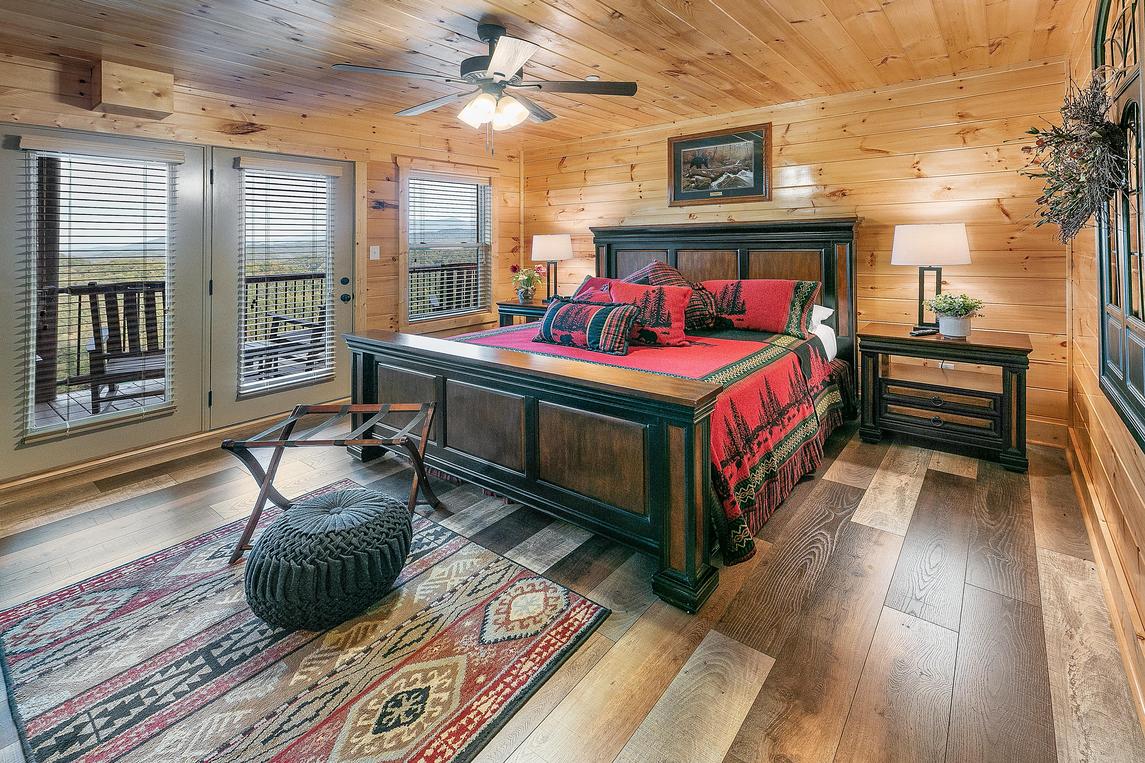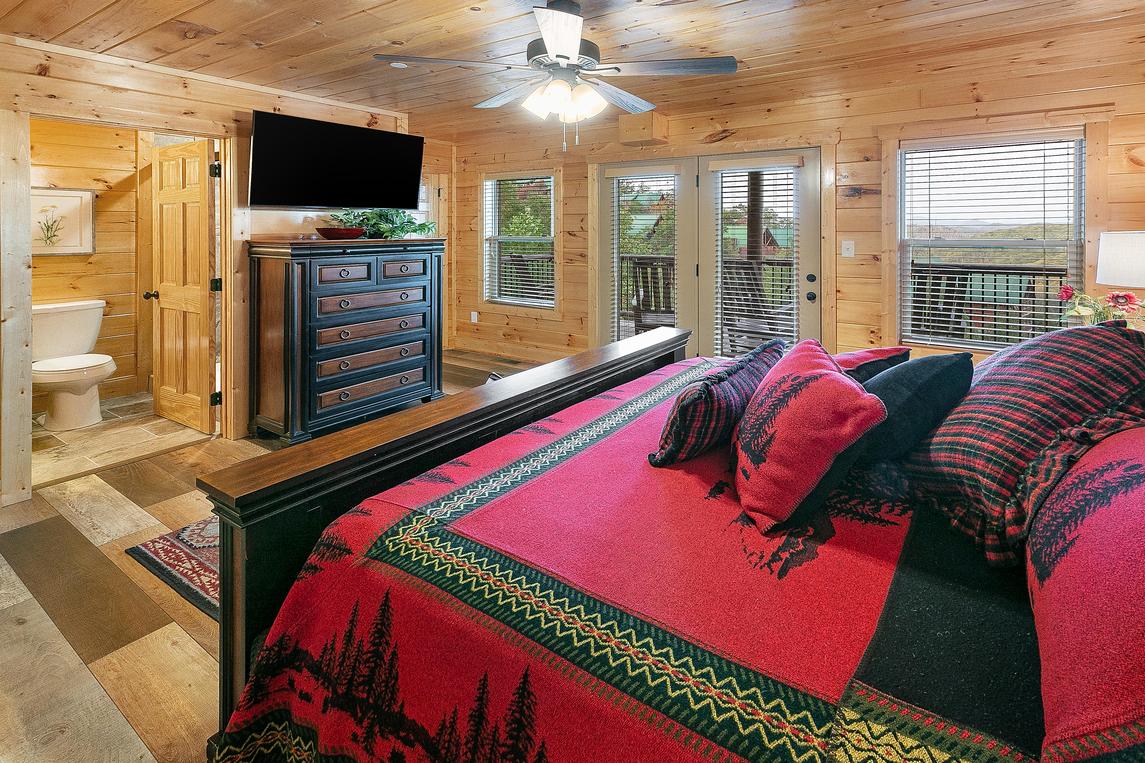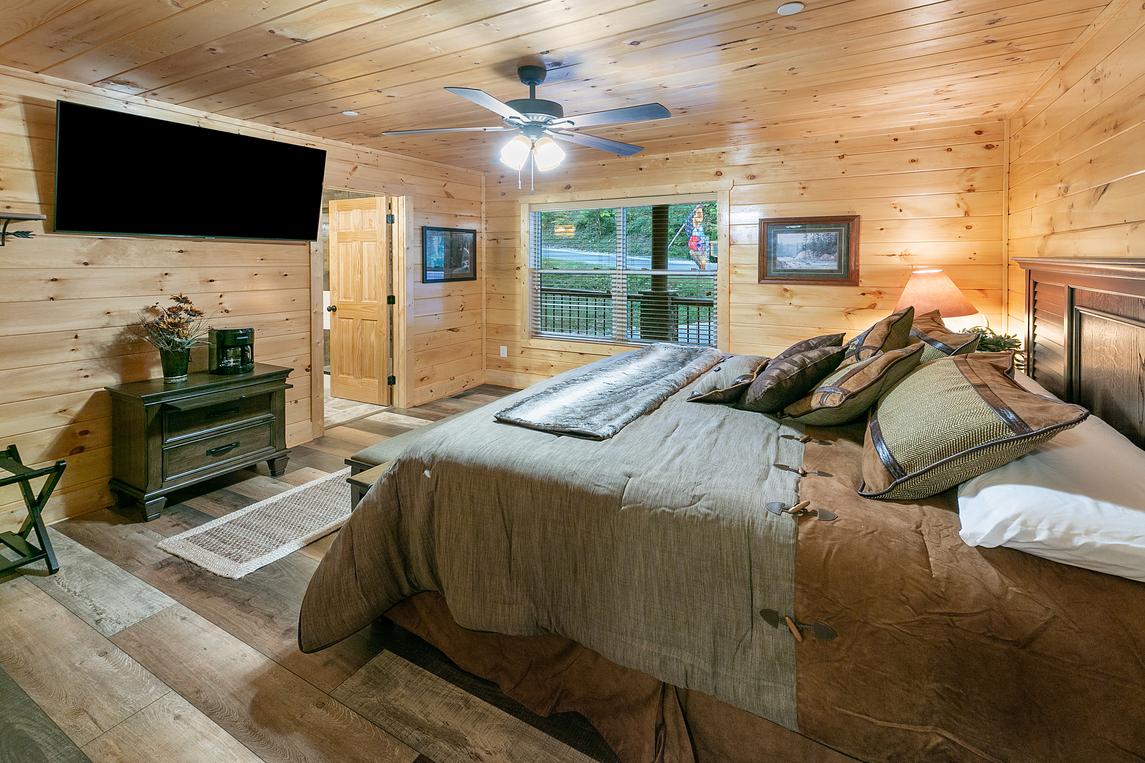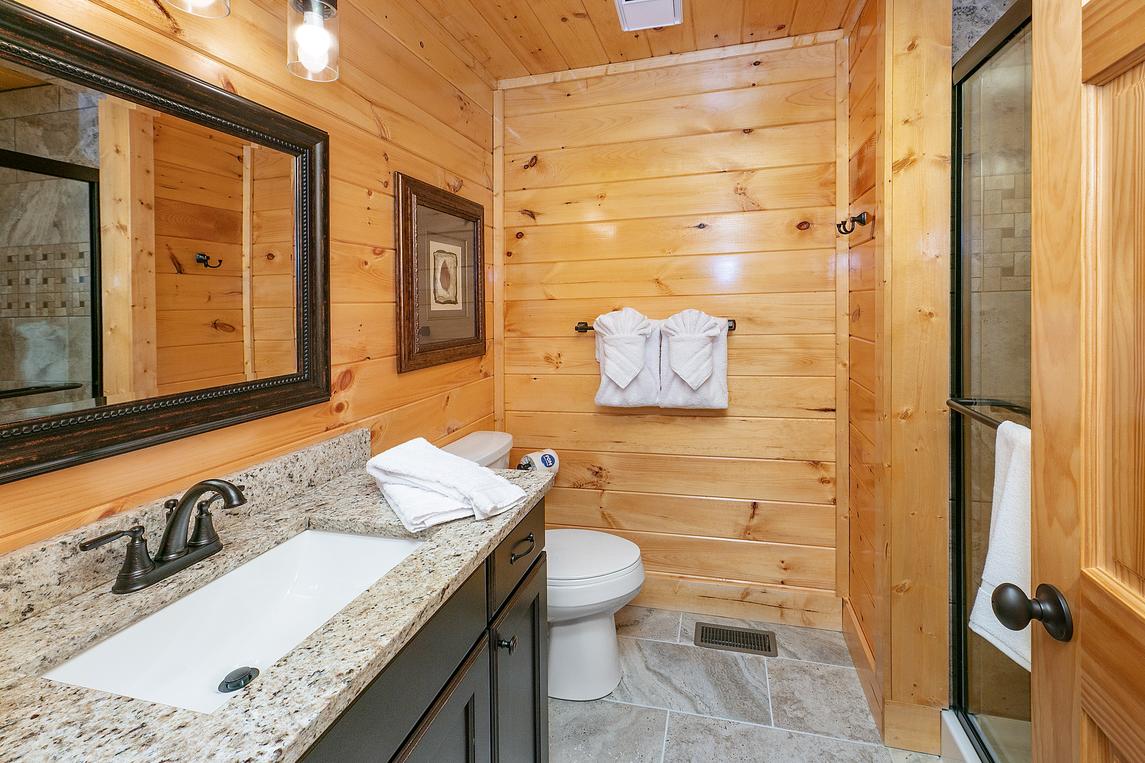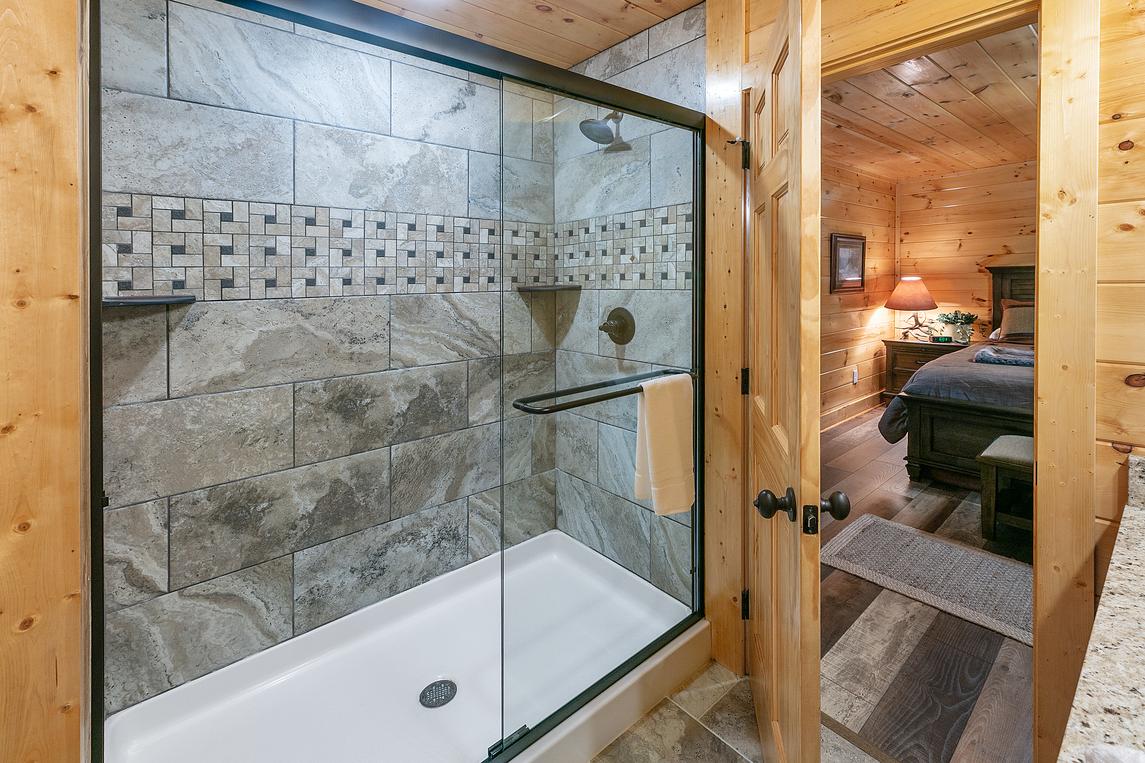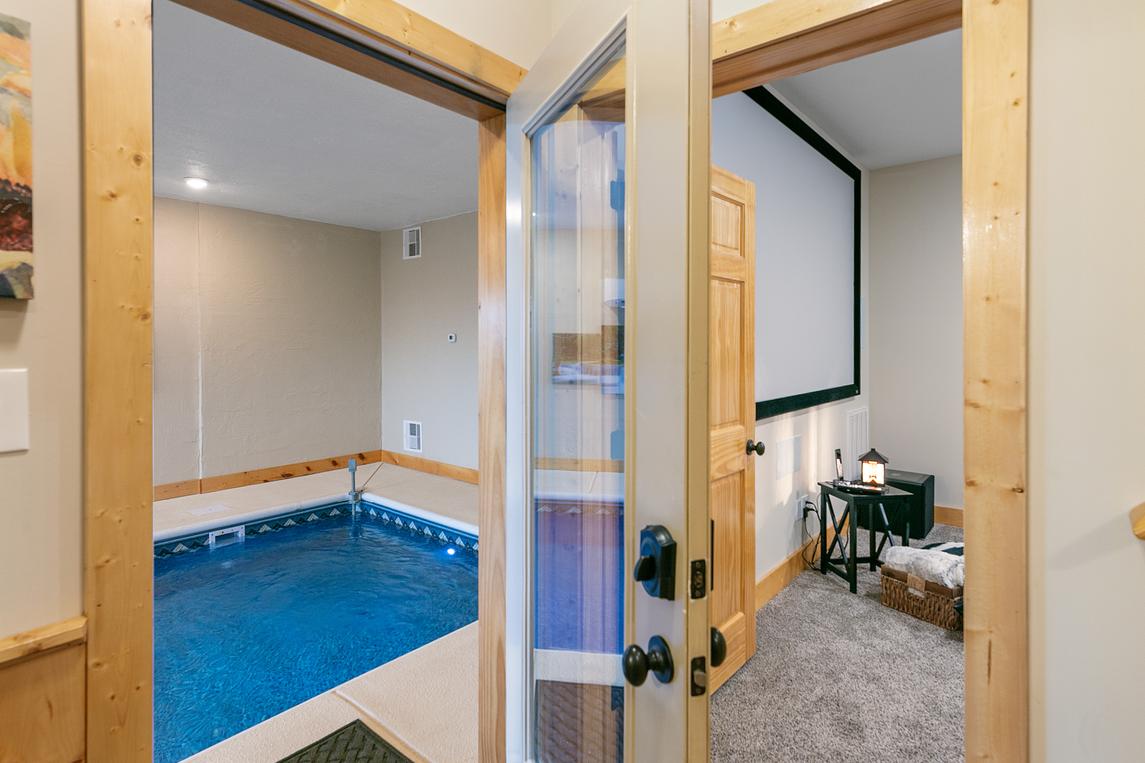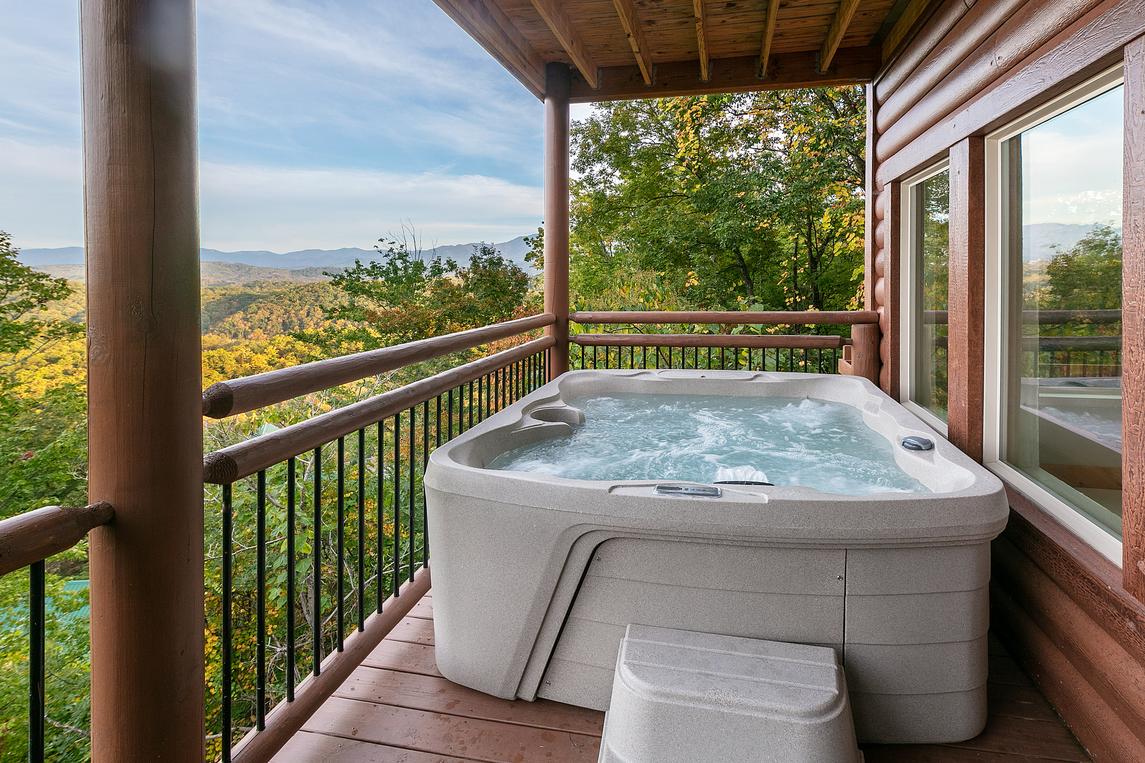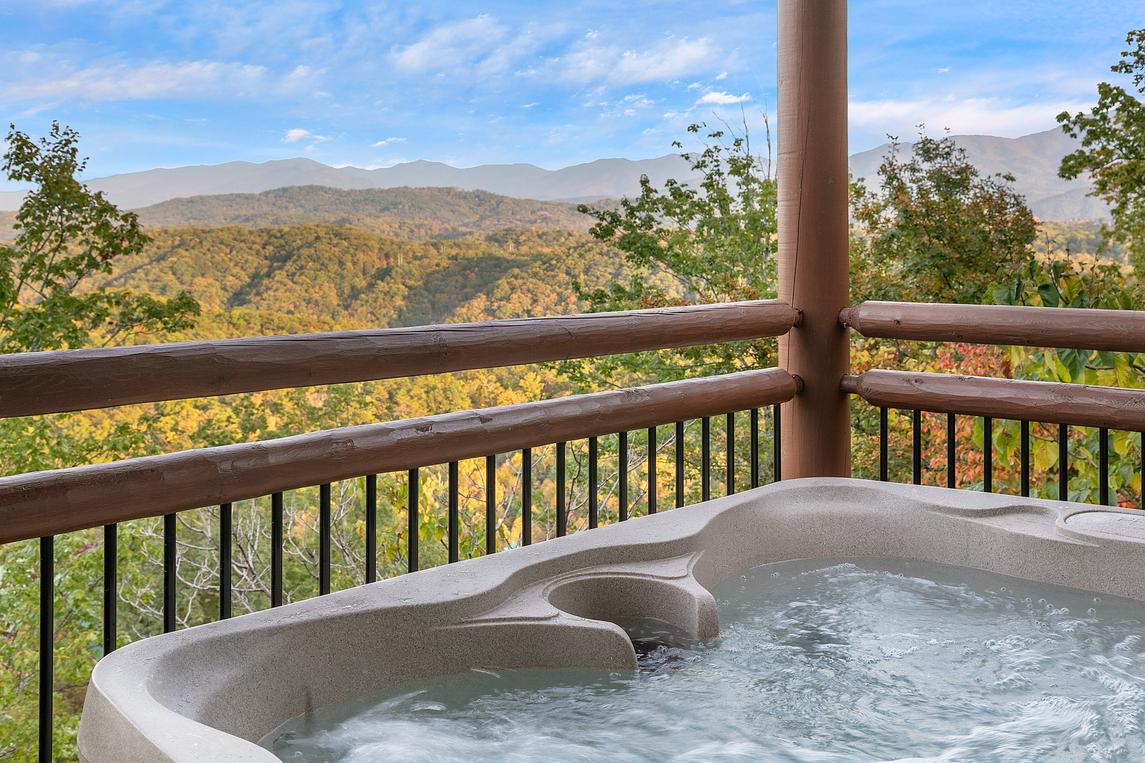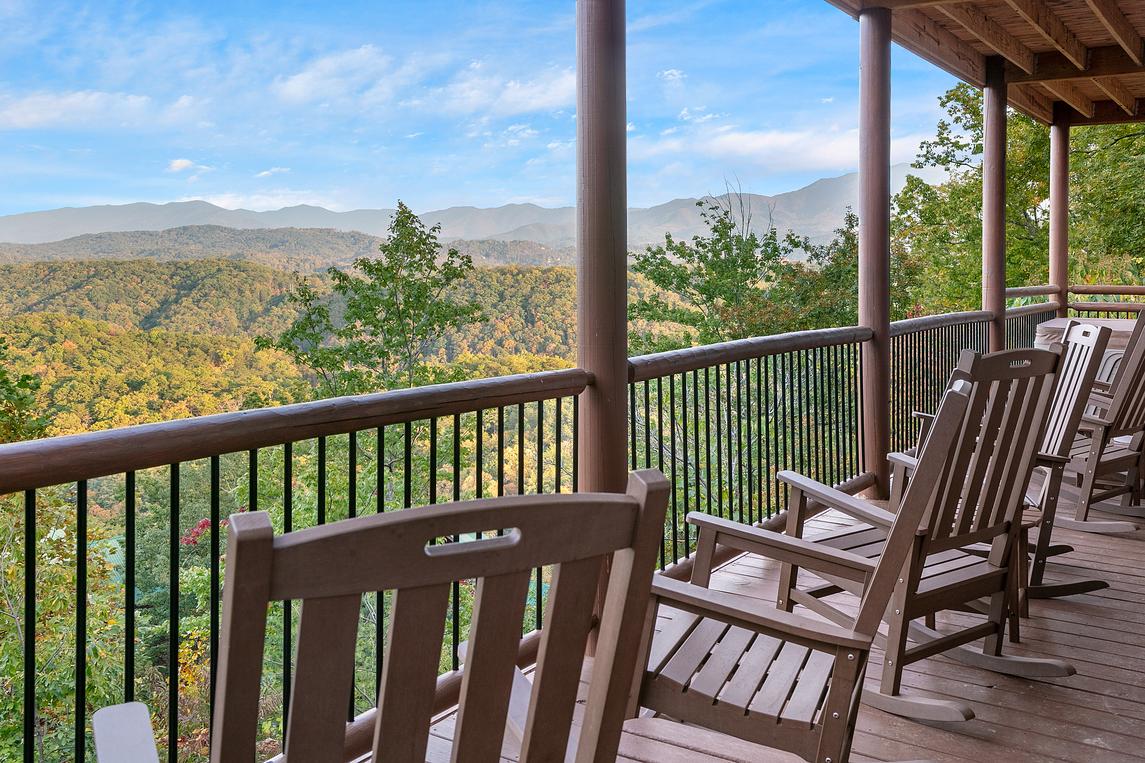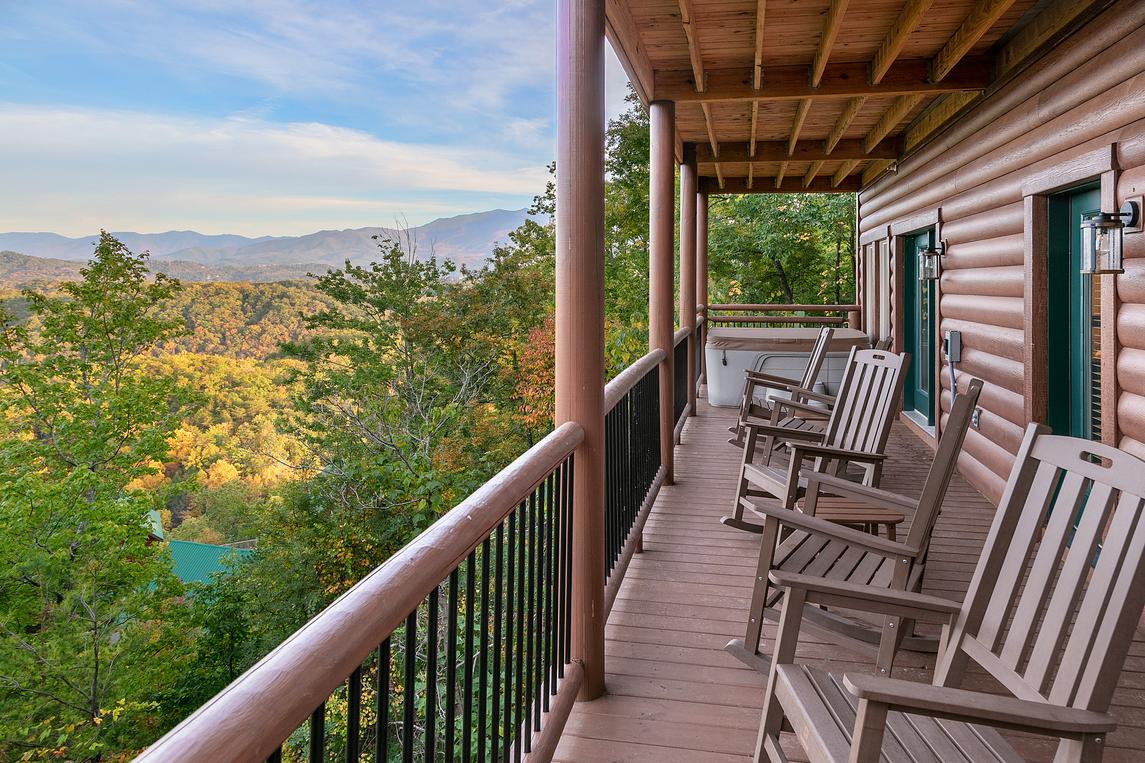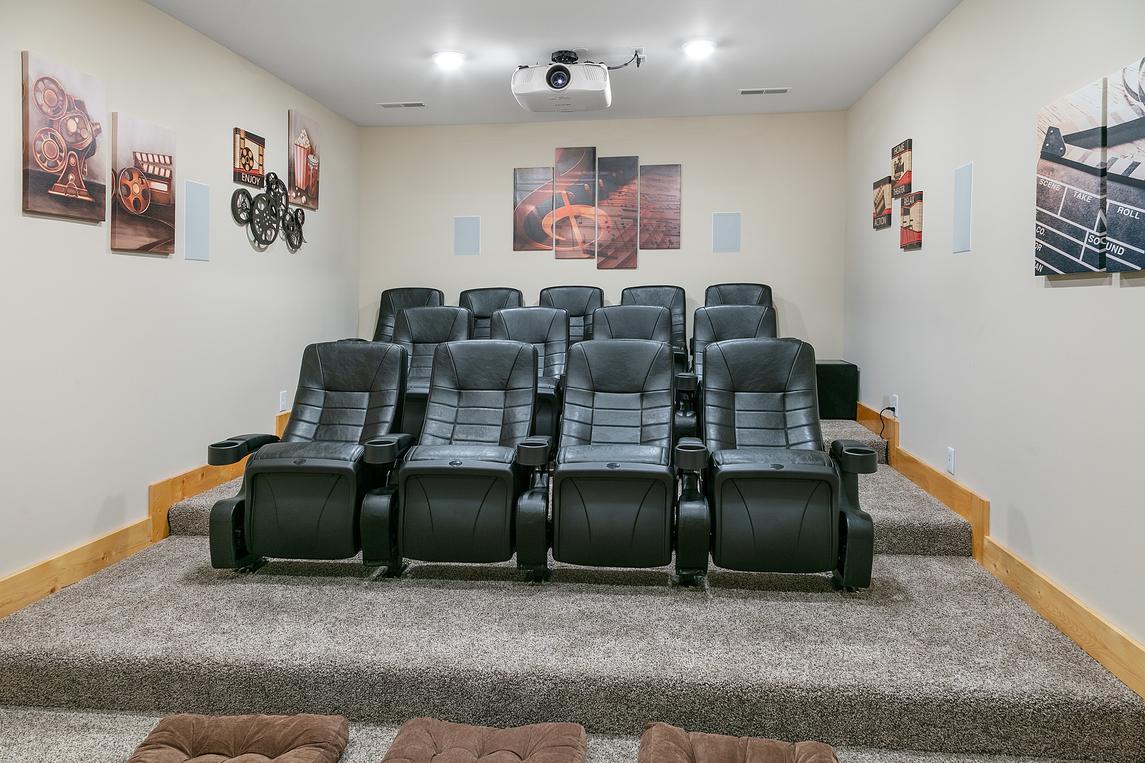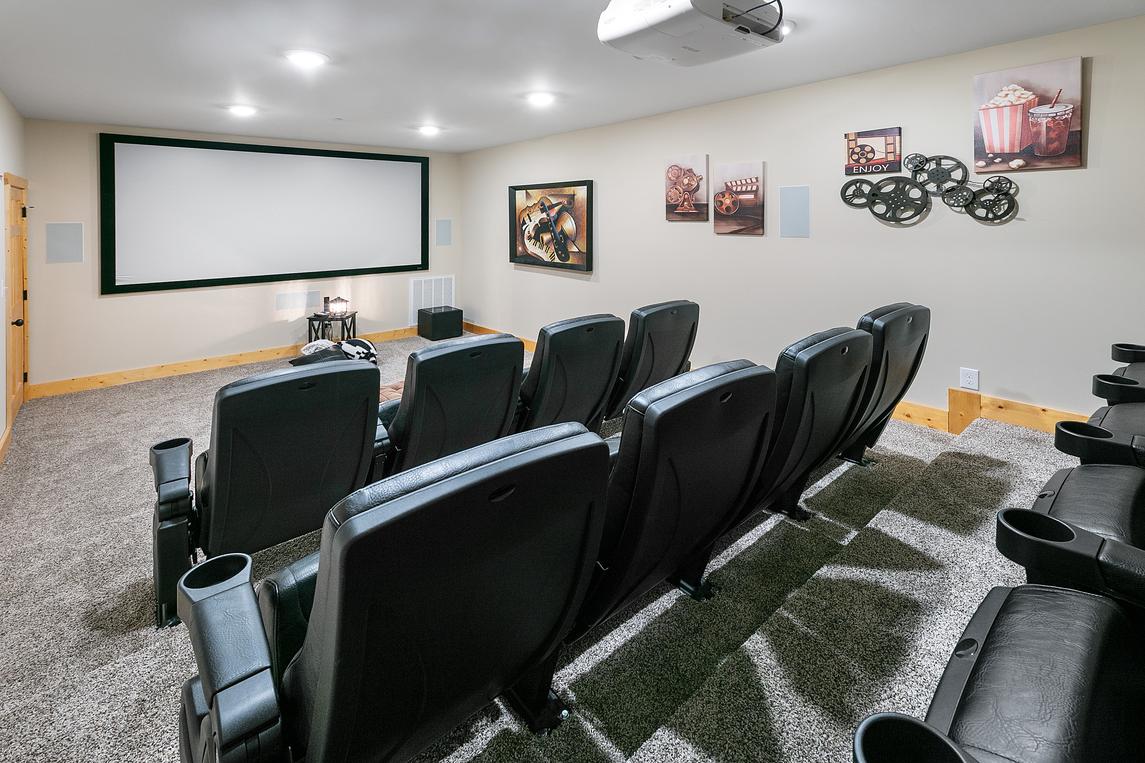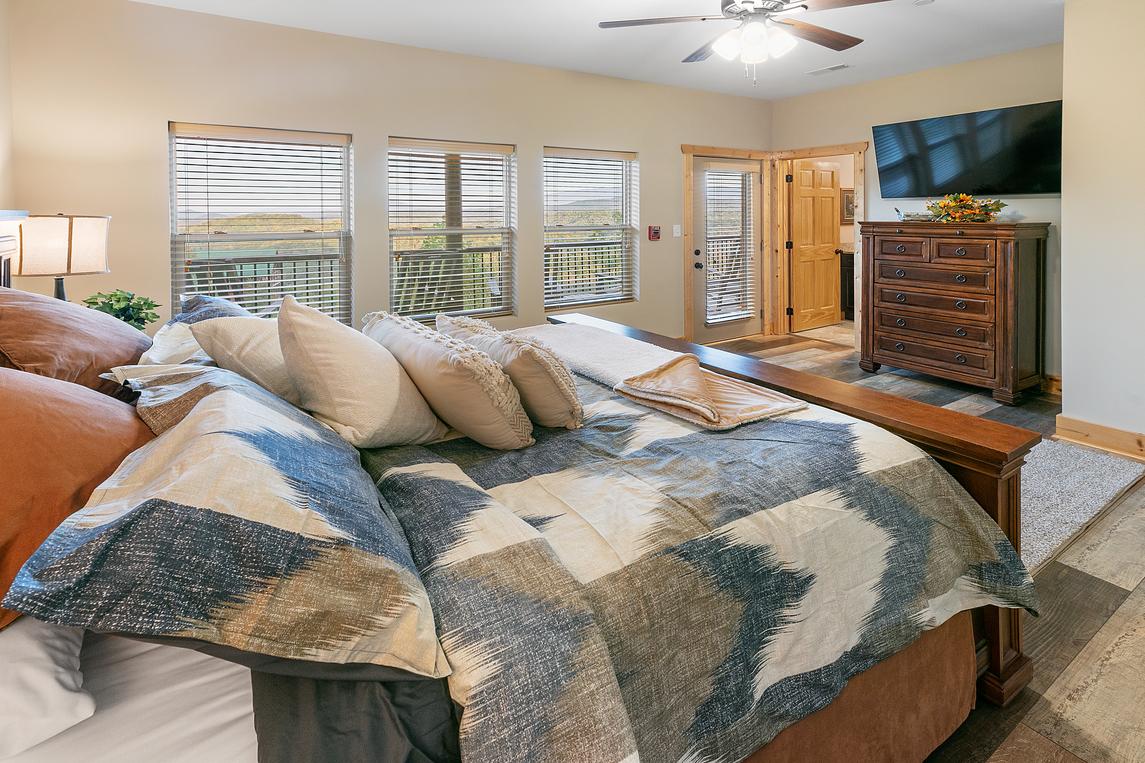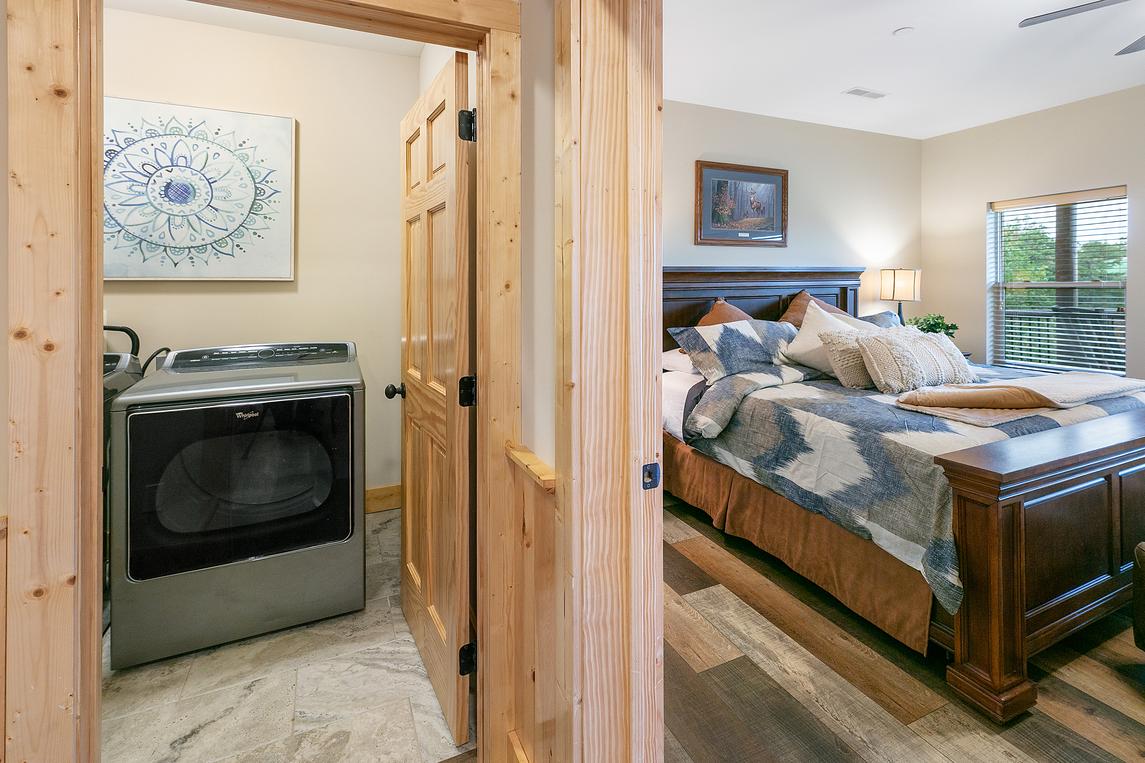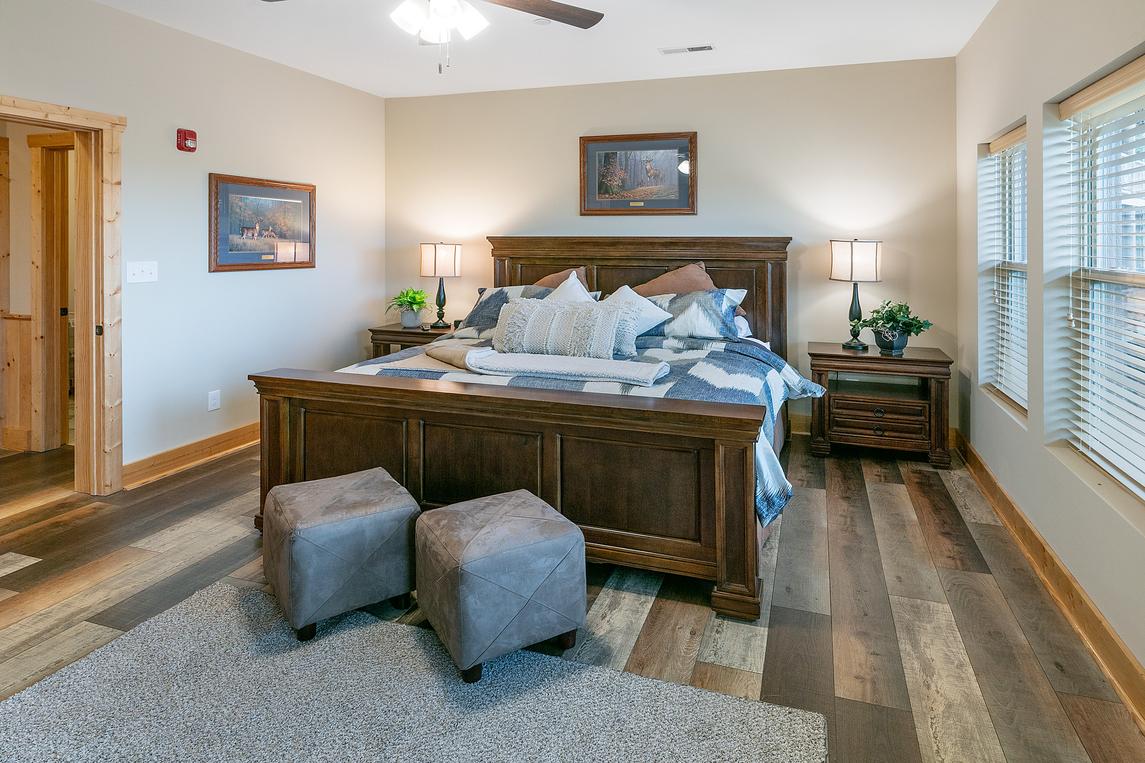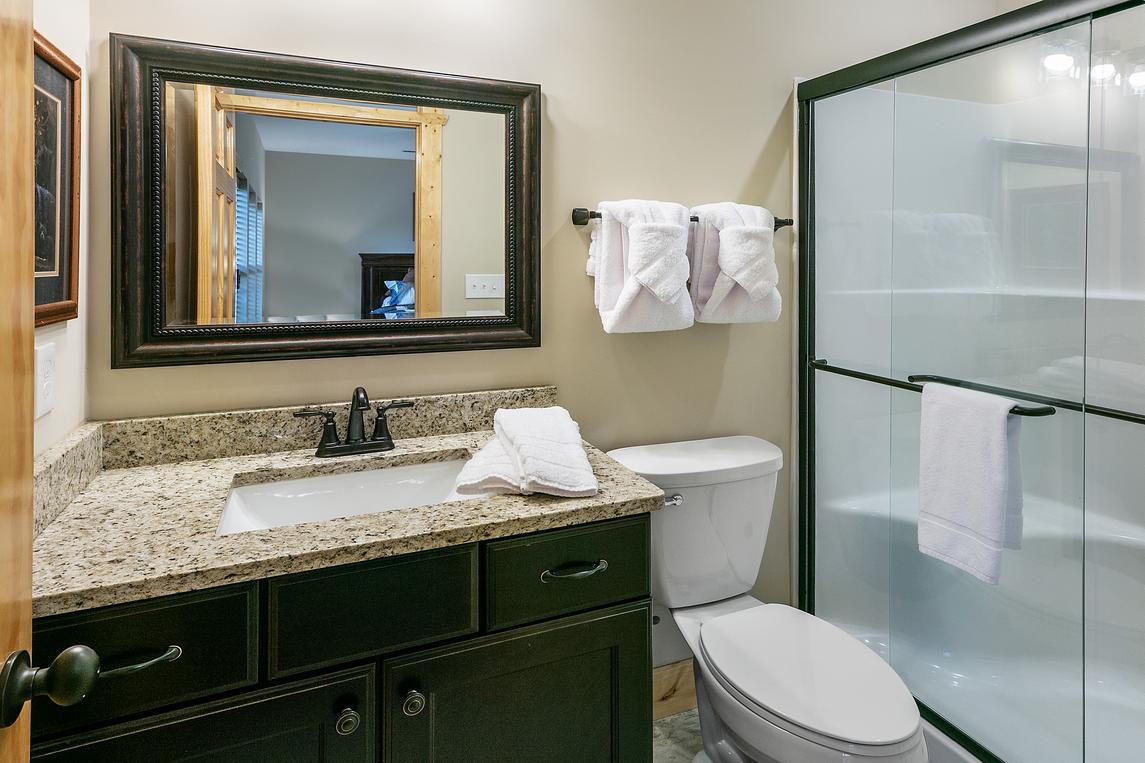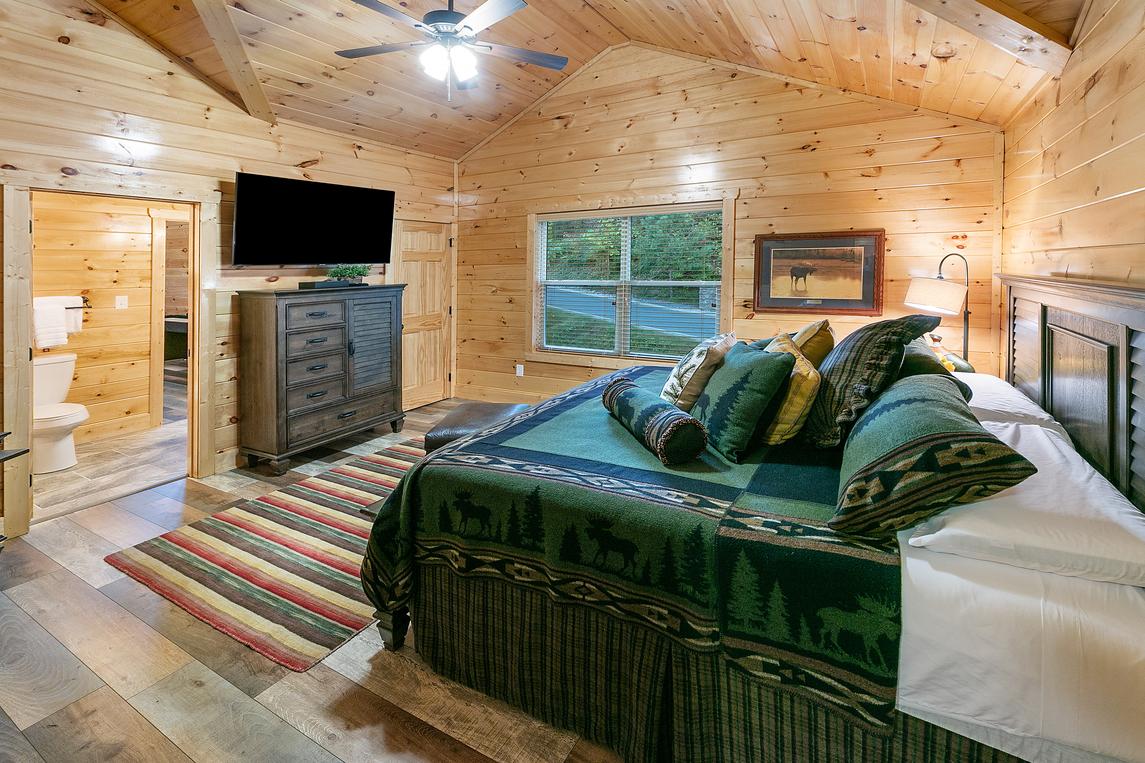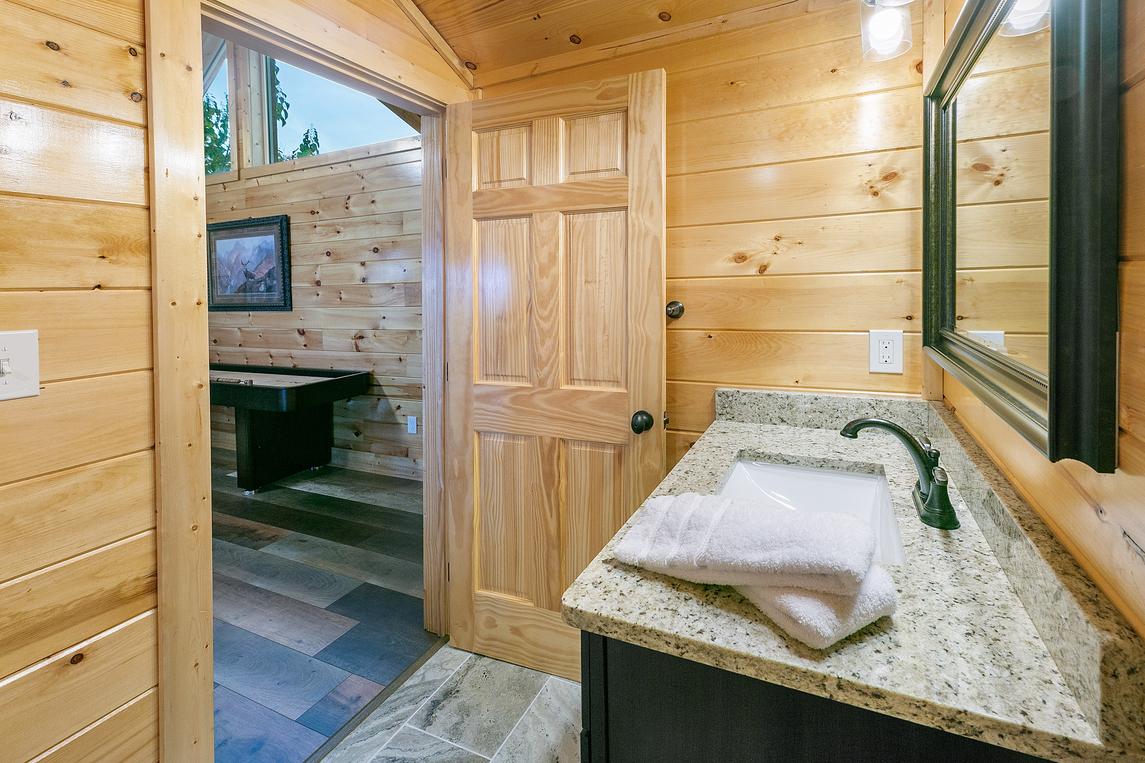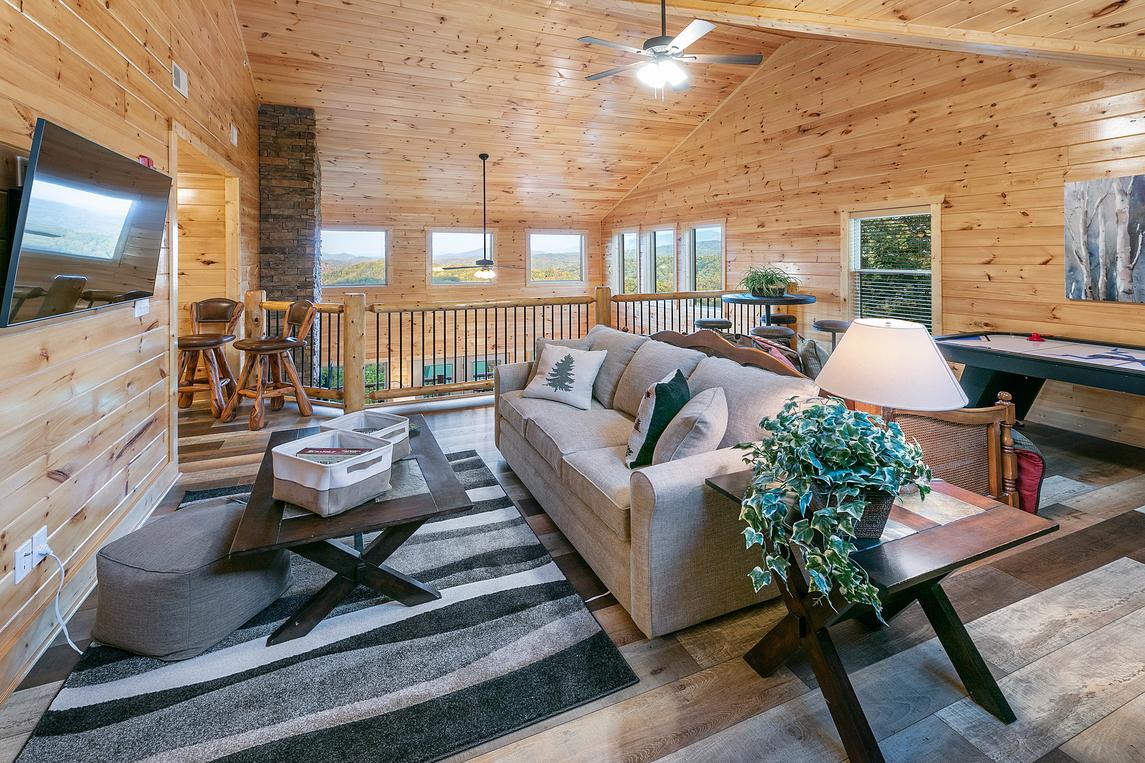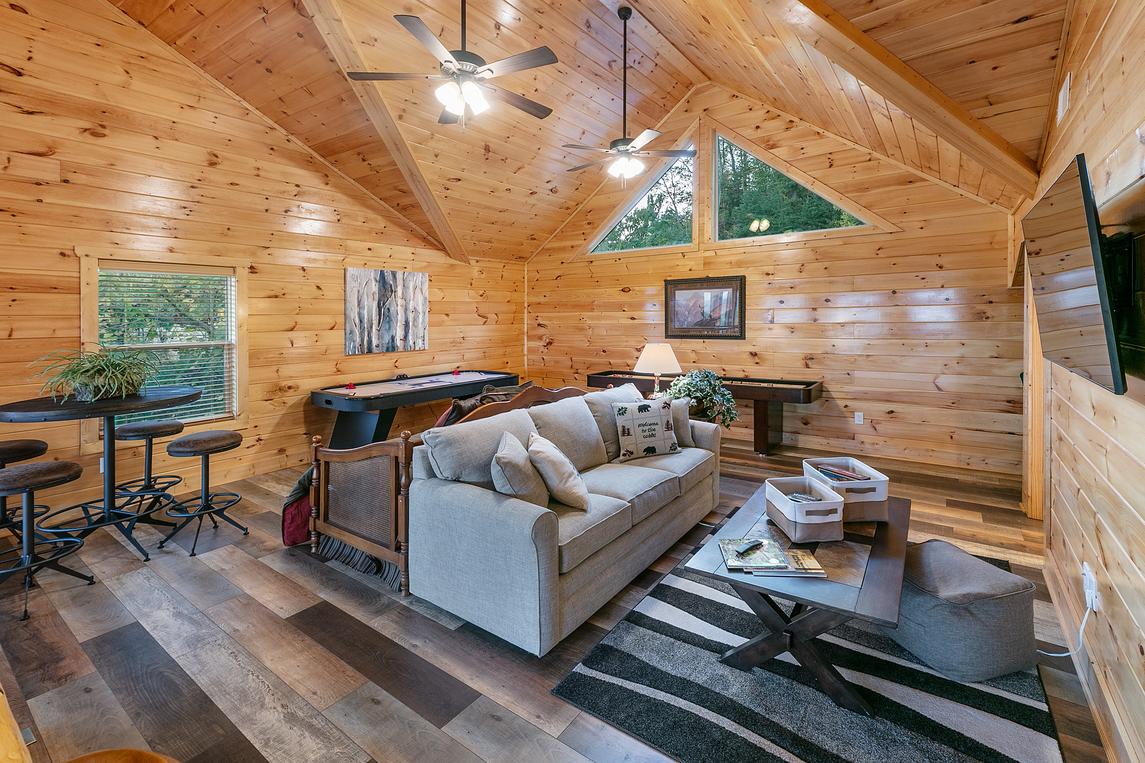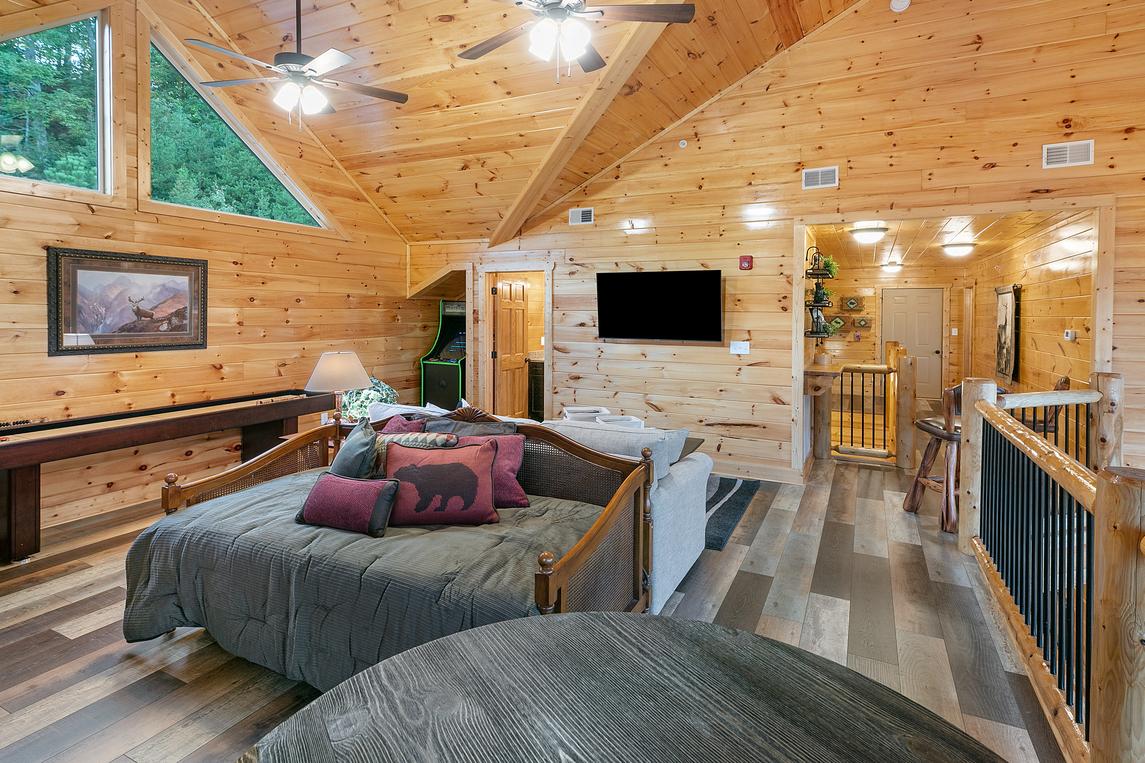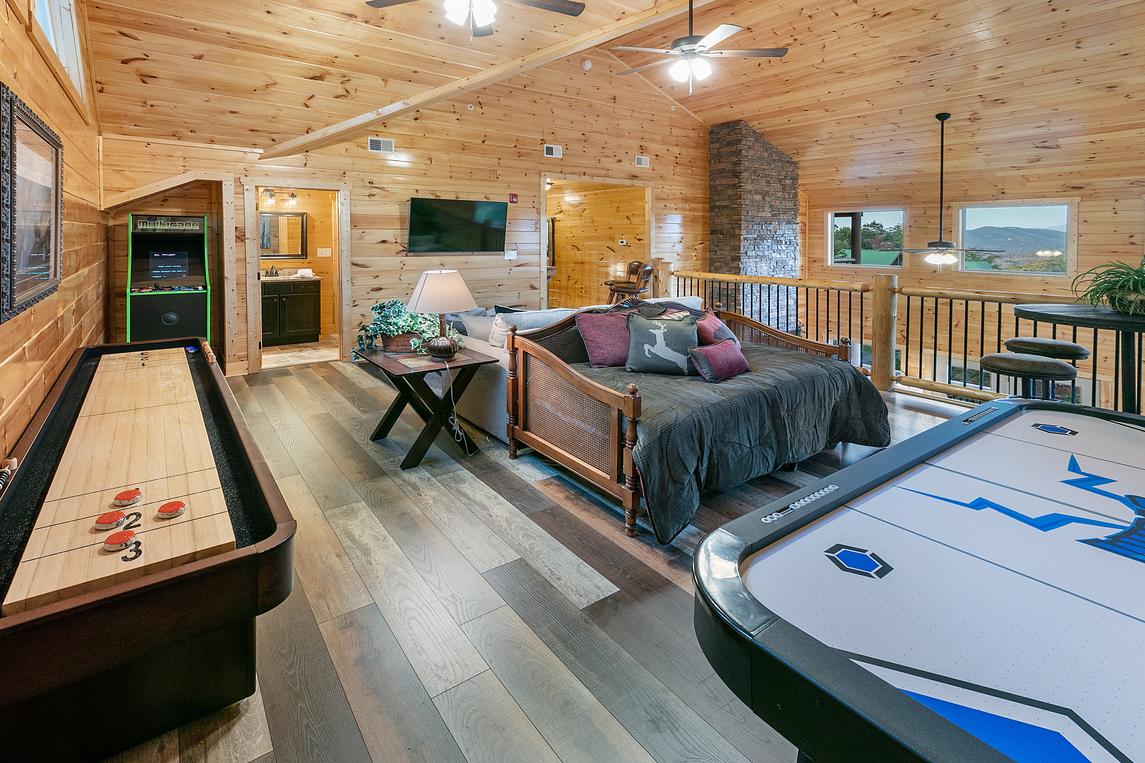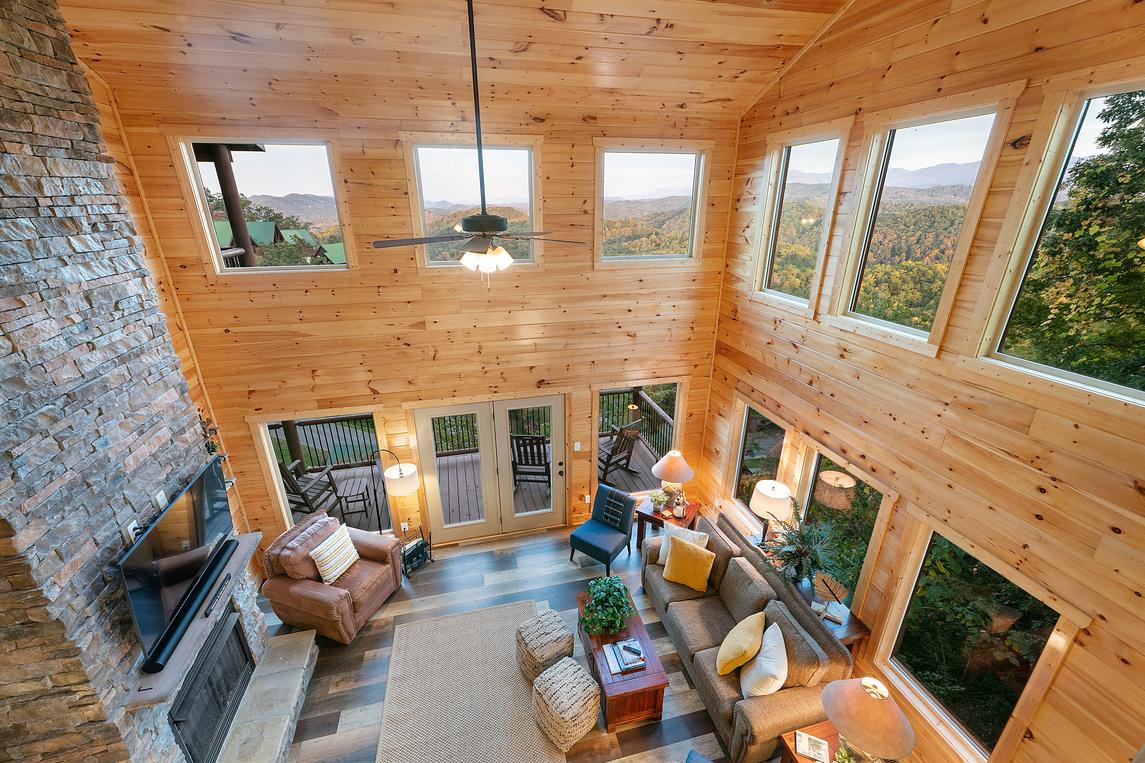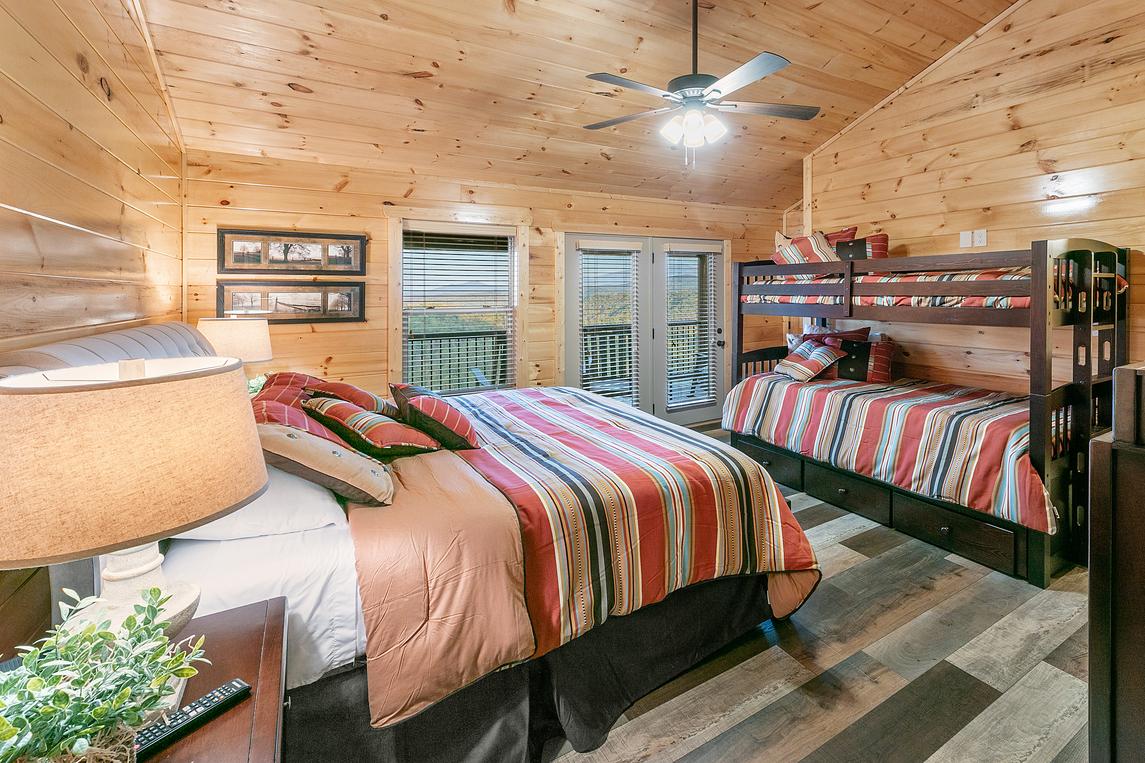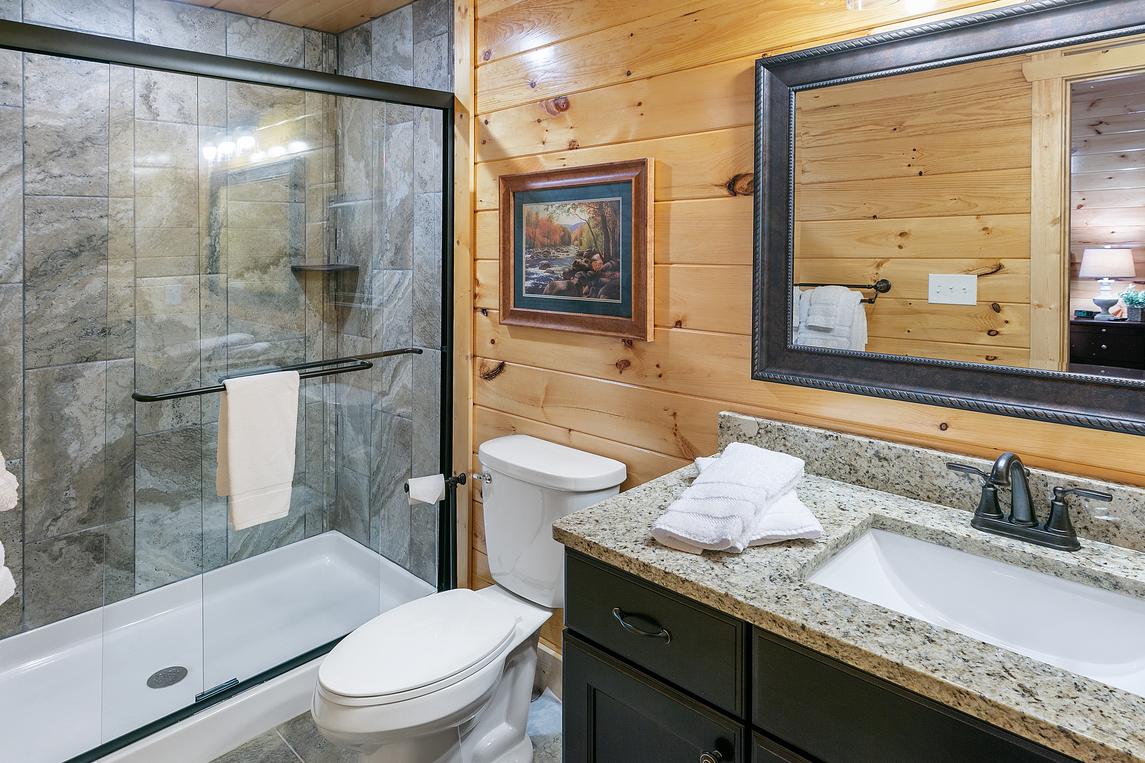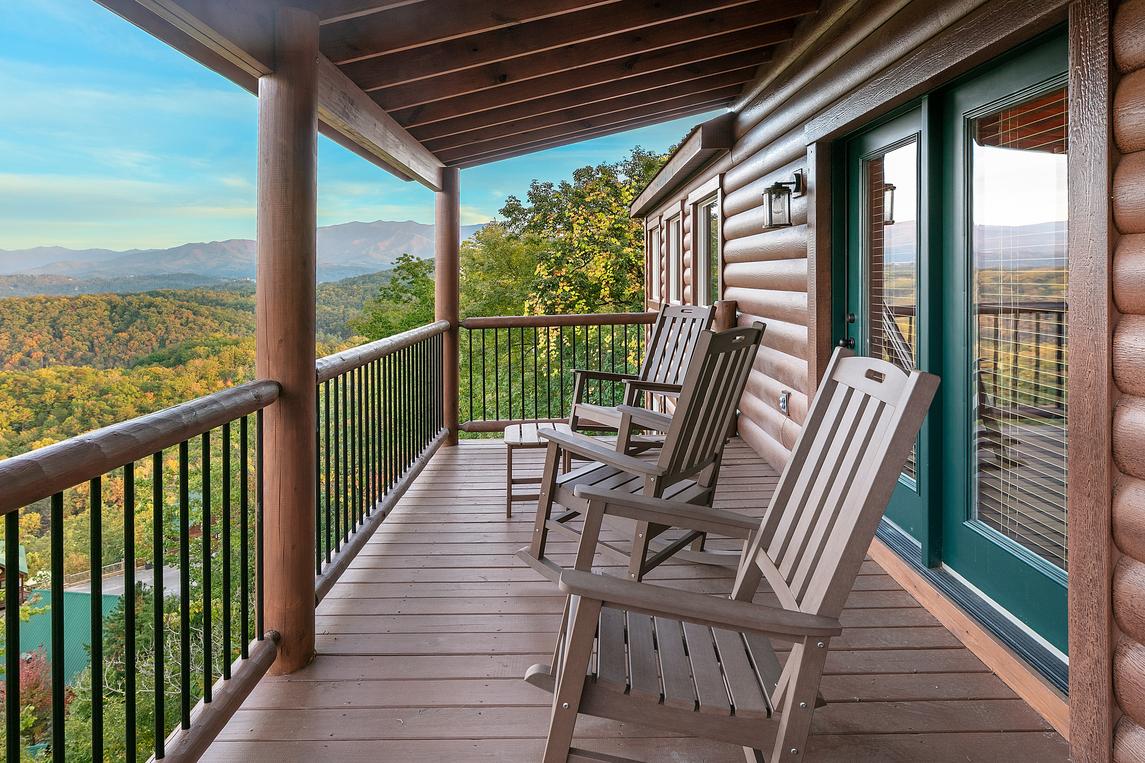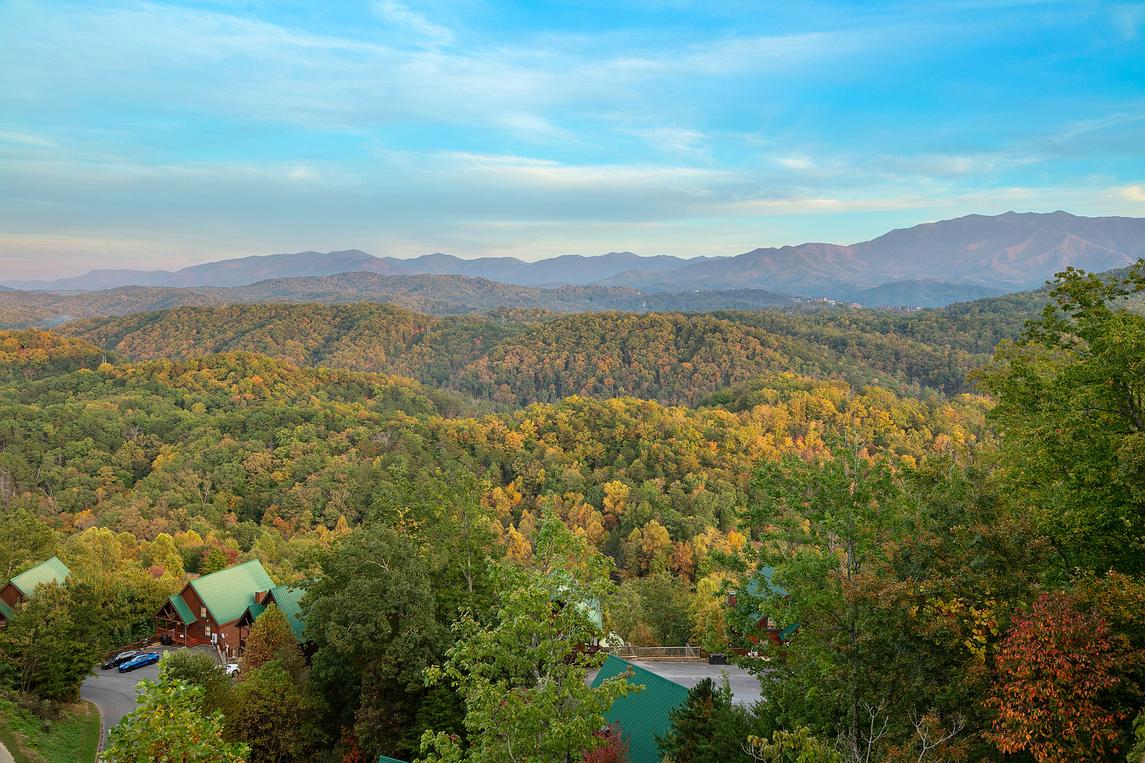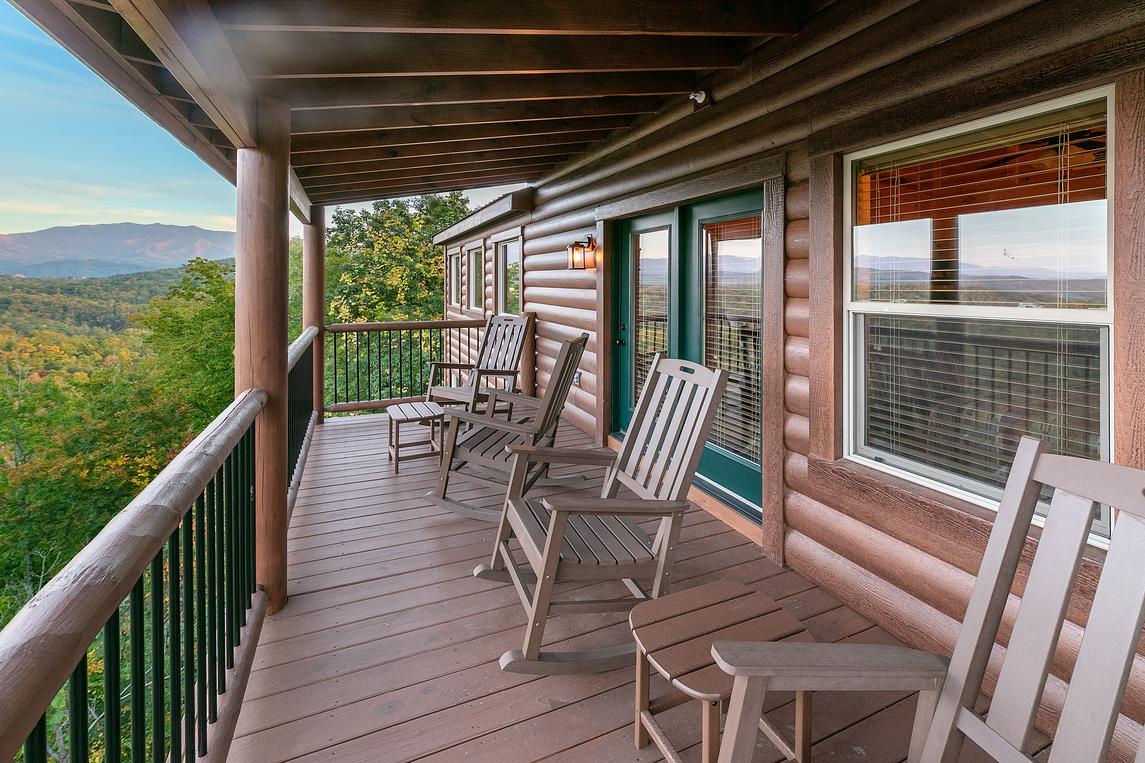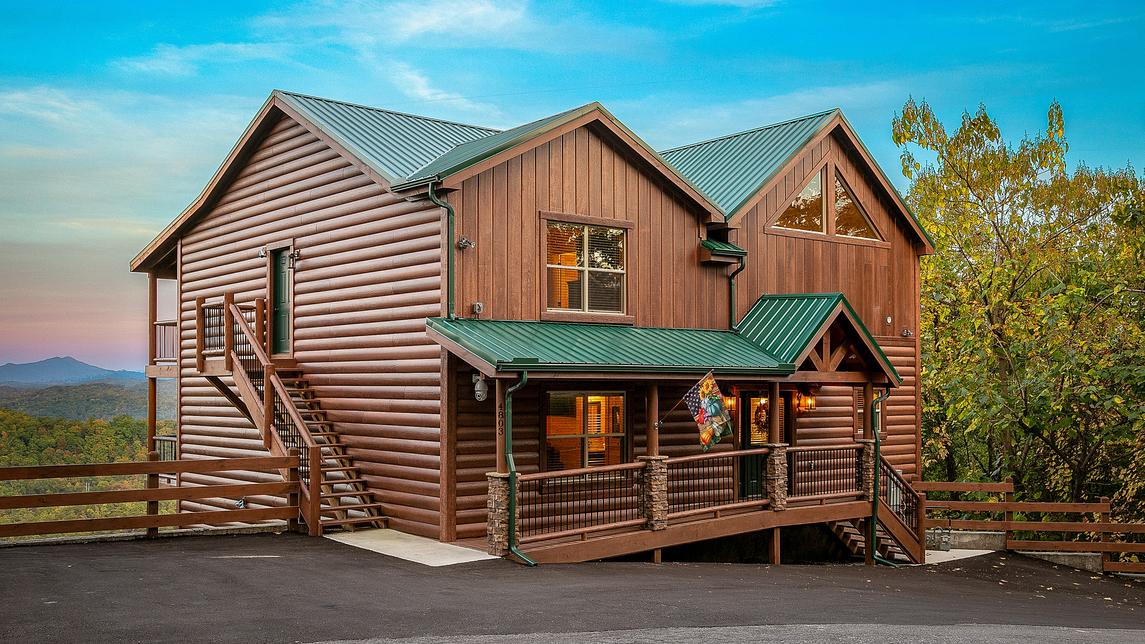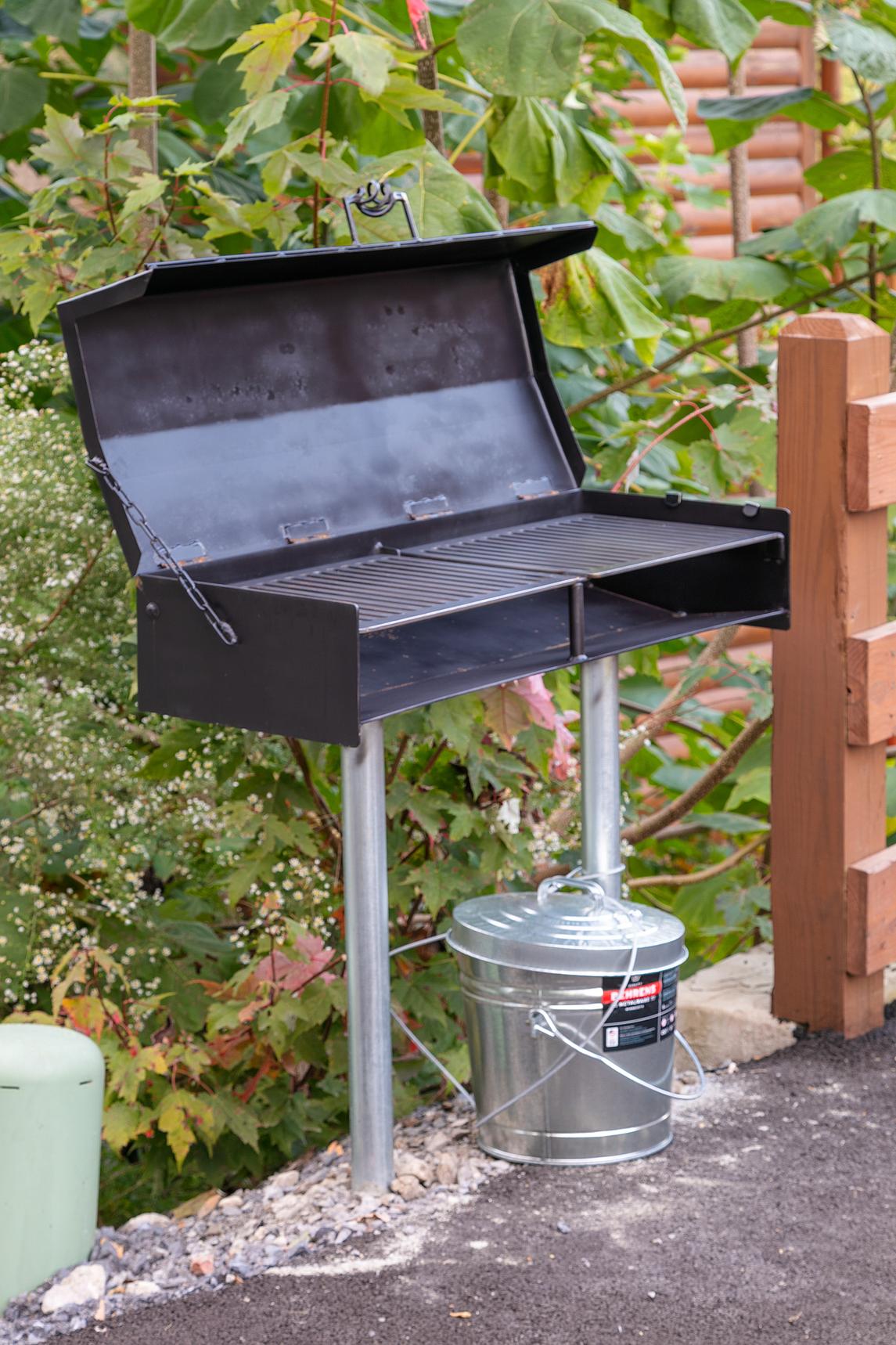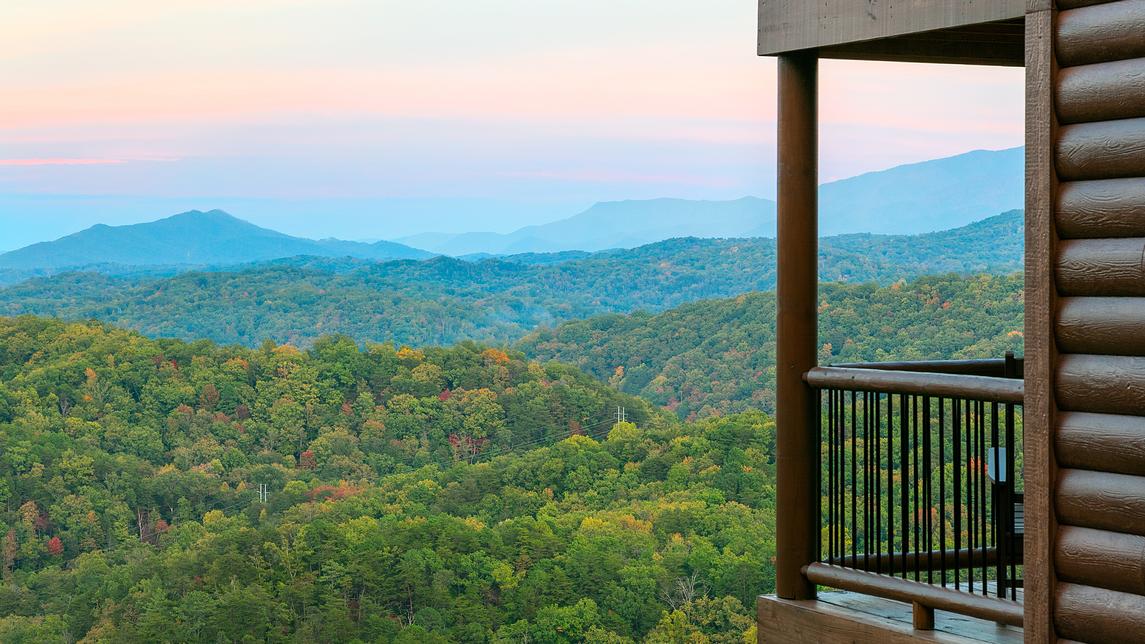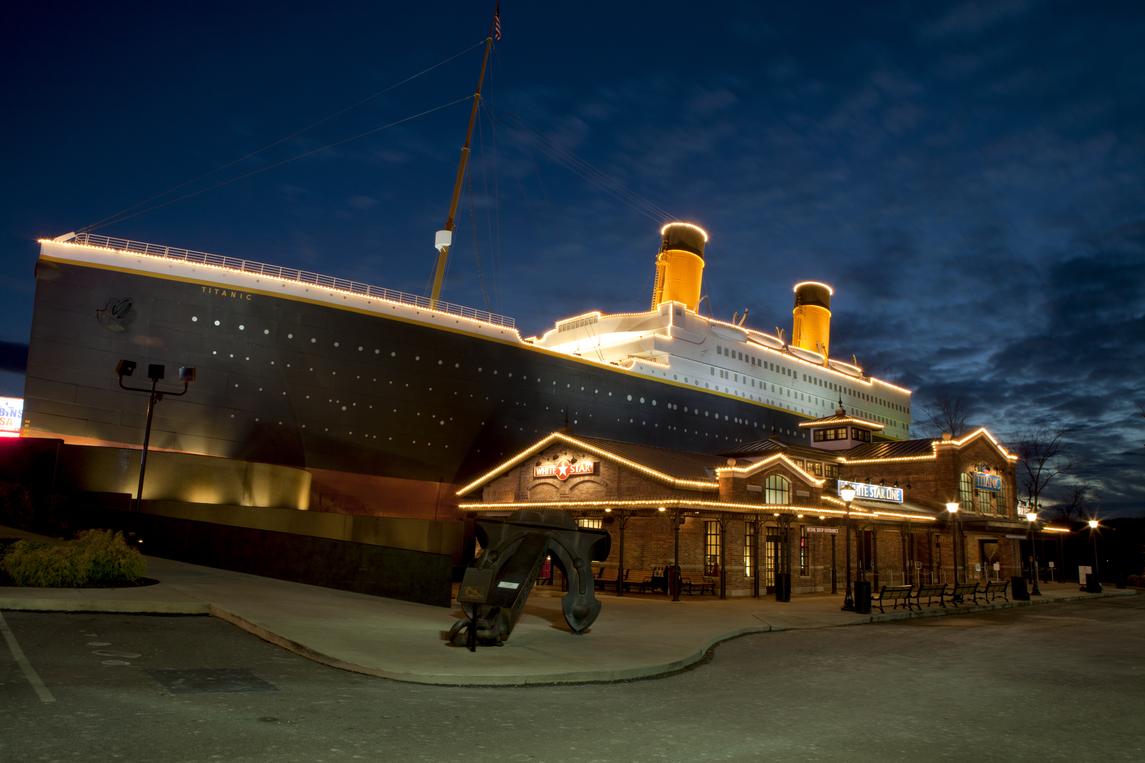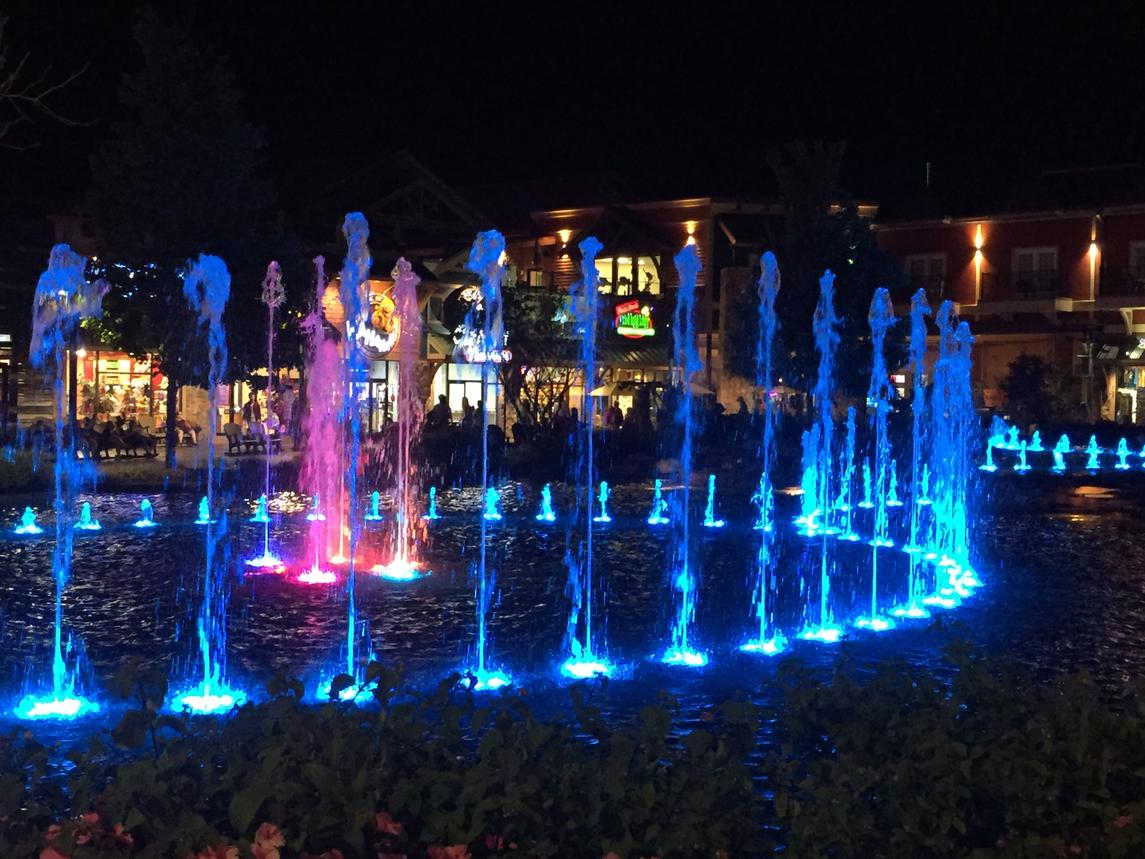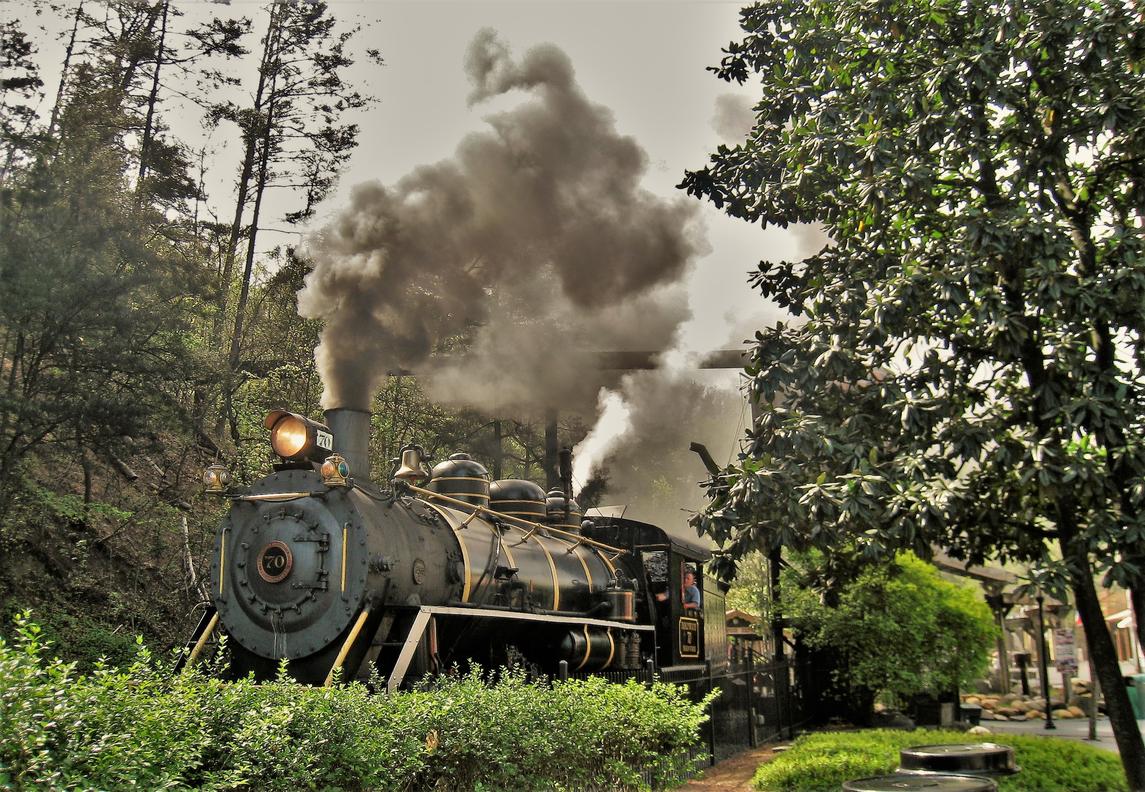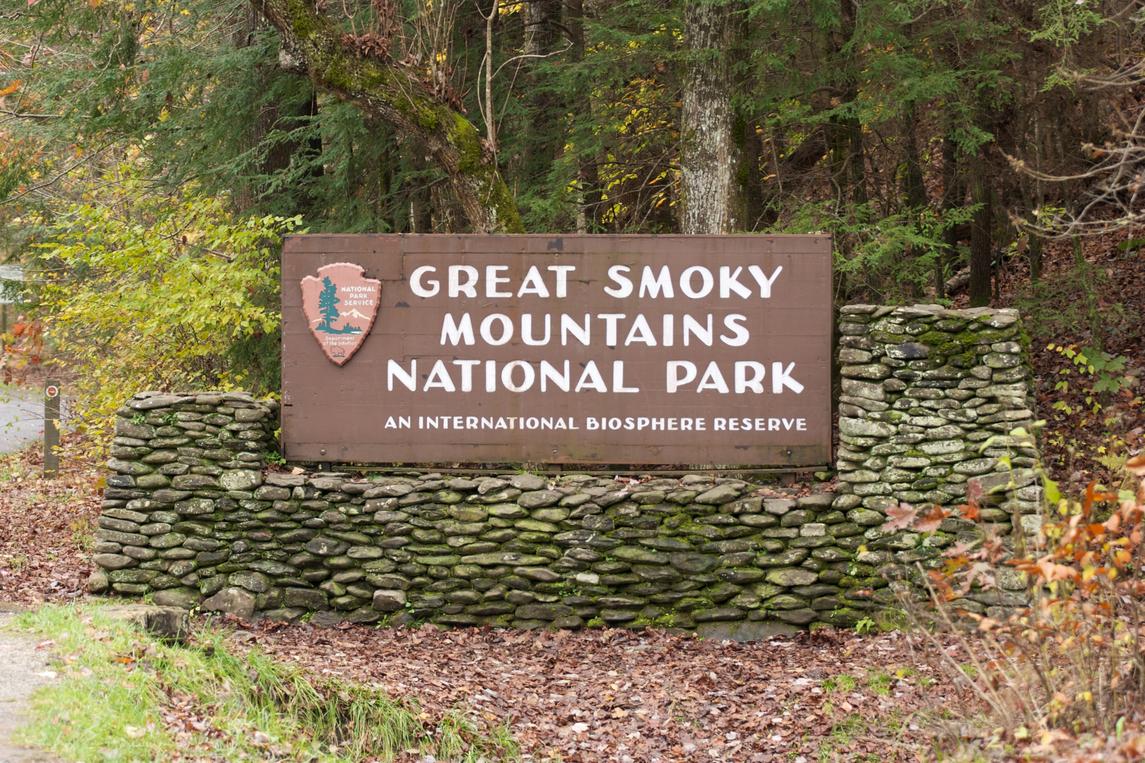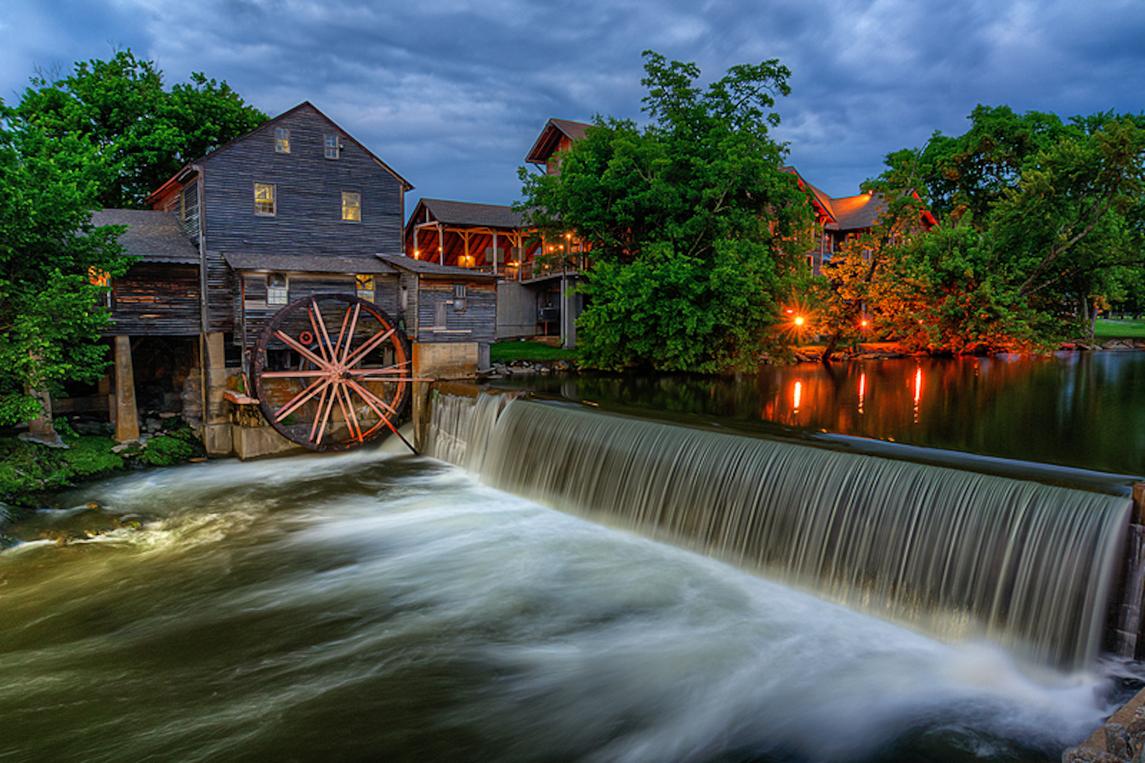 Description
Amenities
Reviews
---
THE GRITZ Carlton - This incredible brand-new luxury cabin in the very popular Sherwood Forest Resort is conveniently located to all Pigeon Forge and Gatlinburg attractions and very close to The Great Smoky Mountains National Park.
The Gritz Carlton accommodates 18 and features breathtaking mountain views with 5 bedrooms, 5 bathrooms, 2 half bathrooms, theater room, game room, hot tub, indoor heated swimming pool, 3 decks, ample parking with wheelchair accessibility to the main level, and a code compliant fire suppression system.
The main level has a very nice, open floor plan with 2 bedrooms, each with a king bed and private bathroom with shower. The gourmet kitchen, dining room, and great room area is great for entertaining, with a convenient half bath just off the kitchen. The kitchen is fully equipped including two sinks, double oven, microwave, a bar with seating for 6, and a table to accommodate 8. The great room has a flat screen TV with a Sonos speaker, sleeper sofa, 4 comfortable chairs, and a gas fireplace. The open floor plan promotes socializing while preparing your favorite meal and enjoying the magnificent views.
The upper-level features one bedroom with a king bed, bunk twin beds with a trundle bed, private bathroom with shower, and a private deck. Another bedroom has a king bed and a Jack & Jill bathroom with a tub/shower combination that is also accessed from the game room. The amazing game room offers shuffleboard, air hockey, a multicade game, flat screen TV, sleeper sofa, day bed, and a bar table to play your favorite board/card games. Make sure you bring your favorite video games to enjoy on the Smart TV.
The lower level has a fantastic indoor heated pool, outdoor hot tub, half bathroom, laundry room, and an impressive theater room with a huge screen and surround sound with seating for 18. The bedroom has a king bed and private bathroom with shower and access to the deck. Reserve The Gritz Carlton today for your mountain vacation and begin making memories for life.
We welcome you as our guest and we appreciate the opportunity to earn your business!
Sheri Boettger
Very clean, well stocked with necessities. GREAT view. Email communication was great.
Andrea Michel
Our cabin was exactly as pictured online. It had everything we could have wanted and more. It was incredibly well-stocked with kitchen items. There was even a first aid kit for emergencies. Plenty of towels in the bathrooms. Everything was clean and in working order. The view was spectacular. I highly recommend Bear Camp Cabins without reservation!
Marty and Patty Niehaus
Our stay at the Ritz Carlton for the past 7 nights was all positive. It was the perfect place to celebrate our 50th wedding anniversary with our two daughters, their husbands, and 6 grandchildren. We appreciated the 5 king size beds and a private bathroom for each bedroom. Time spent relaxing and taking in the sunrise and beautiful mountain view, while sitting on any of the three balconies, was a favorite of all ages. We cooked most of our meals in the well-equipped kitchen (Be aware that, since COVID, the water/ice dispenser on the front of the refrigerator has been disengaged for sanitary reasons. Since there is no ice maker in this particular refrigerator, guests will want to bring drinkable water and ice to stock the refrigerator and freezer.) The recreation room was a lot of fun, enhanced by the Wii, which we brought with us from home. The indoor swimming pool and outdoor hot tub were both very clean, and the grandchildren loved watching some movies on the big screen in the theater room (note: the LCD projector will play several streaming services, but, if you want to play a video from your laptop, you will need to bring an HDMI cable, at least 6 ft long.) We were amazed at the prompt response of maintenance, even on Sunday, after we had a bathroom mirror become detached from the wall. The location of this cabin made our day trips to such places as Dollywood and the Great Smoky Mountains National Park very convenient. However, some our best family time was on the days we chose to spend in this amazing cabin.
Tamara Kilbride
We loved the home, the kitchen was well stocked with everything we needed. The game and theater rooms were fabulous for the young people in our family while the adults enjoyed some down time.
View response from BearCamp
Yes you can use the out door pool.
Dana (airbnb) Fender
Great cabin and easy check in and out.
Jeffery Kley
The entire family enjoyed the cabin. Plenty to do to keep you busy and enjoy each other's company.
Greg Fornelli
Place was fantastic! First rate construction and amenities. Very interesting mountain - the entire development seems to be rental homes and they all look amazing (ours certainly was!). Close to the strip and Dollywood. I highly recommend.
Chanda STEPHENS
My family and I had an amazing stay. The amenities were icing on the cake. We didn't have to go anywhere else to have a great time. We will definitely be back! Next trip will be without the kids…lol…jk! Thank you, we had a blast!
Kelly Neubauer
We loved the cabin, it was very clean which is important to us. It is exactly how it was described on VRBO. It was perfect for our group and we had a lot of fun there.
Julie Niece
The cabin exceeded my expectations! It was beautiful and looked exactly like the pictures. The air didn't seem to work and maybe it was shut off the the season but with the sun beating on the windows it made it very hot and stuffy in the main kitchen and dining area. I would defiantly stay here again! Well worth the money!!
Sarah Auzston
We stayed at the Gritz Carlton for four nights. The house was all we could have asked for. Beautiful views, close to town yet it also felt secluded. Our kids loved the indoor pool and game room, I loved the hot tub and beautiful sun rise and sun set. We got married in Cade Cove during our visit and the catering company and cake lady had no problem finding the cabin for drop off. The only complaint I heard is that the bed in the front room on the main floor was uncomfortable. Everyone else said their bed was comfortable. Booking was easy but we didn't get to check in until 5 because they were still cleaning the Cabin. The cleaning people let us bring the groceries in that were delivered while we waited. I would love to go back. Best trip ever!
Mercedes Vazquez
NICE PLACE, UNA CASA MUY LINDA Y ACOGEDORA LA RECOMIENDO AL 100%
Perkins Family
This was the most amazing cabin we have ever stayed in! It had everything we could ever need. They have thought of every single detail! It feels like a home! High quality furnishings, linens, kitchen supplies, and one of our favorite things was shower doors!! Exceptionally clean! I can't say enough good things about this place. It is pricey but this is one where you get what you pay for. The views are amazing! Our only issue was having to leave early because of incoming weather. We were afraid we wouldn't be able to get down the mountain. We would definitely rent this cabin again. Thank you for sharing this beautiful home with us!
Shawn Walsh
Amazing house, awesome time!
Sonja Ponder
Easy check-in and check-out. The cabin is beautiful, layout is perfect and it's very well supplied. Very clean. The views are amazing. We rented this cabin for our family's weekend Christmas get together, 7 adults and 7 children (ages of 1-12 years old). There was plenty of room for all of us and so much for all the children to do. Not one complaint of boredom while we were there which is saying something considering we never left the cabin. The pool and theater room was a huge hits with all. Would highly recommend.
Kelley Stacy
The cabin was amazing, clean and beyond our expectation.
Nicole Harper
I loved this cabin.
Carol A Hoop
We were so impressed with all of the amenities and the cleanliness throughout the whole cabin. Thank you
Katherine Arnold
AMAZING. Everything about this house was top notch. I would definitely recommend and would love to return.
Chris Buschur
Excellent stay
Lisa Paxton
Three families had a relaxing and enjoyable time at this magnificent cabin home. Great amenities for teens and adults like! The kitchen was fully stocked and the views were breathtaking . We would do it all over again for sure and stay at the Gritz!!!
Todd P
Great Cabin in a great location. Highly recommend! The cabin was up to date and very clean. Beds were very comfortable and we enjoyed the indoor pool. 12/13/2020 at 6:21 PM
Stephen P
Great Weekend with Family The cabin was better than excellent. Our group of 15 was very comfortable. Plenty of parking, and everything we expected. 12/08/2020 at 1:48 AM
JV
Wow! The best vacation ever for our family. This cabin was the cleanest place I have ever rented. The kitchen was stocked with everything we needed and more. The furnishings were outstanding quality. The swimming pool was great for the kids and the hot tub was so relaxing at the end of the day. The theater room was just like a real theater with actual theater chairs and a huge screen. My children continue to talk about their experience! We will be back to stay at this property!
Kelly D
This is a gorgeous house and very clean. The kitchen is very well equipped and I love that you can sit in the hot tub and keep an eye on the kids in the pool. Great setup and floor plan!