Hillside Splendour
Select check-in and check-out dates
Please select the nights you would like to reserve using the availability calendars.
Bedrooms: 5 Bathrooms: 5 Sleeps: 12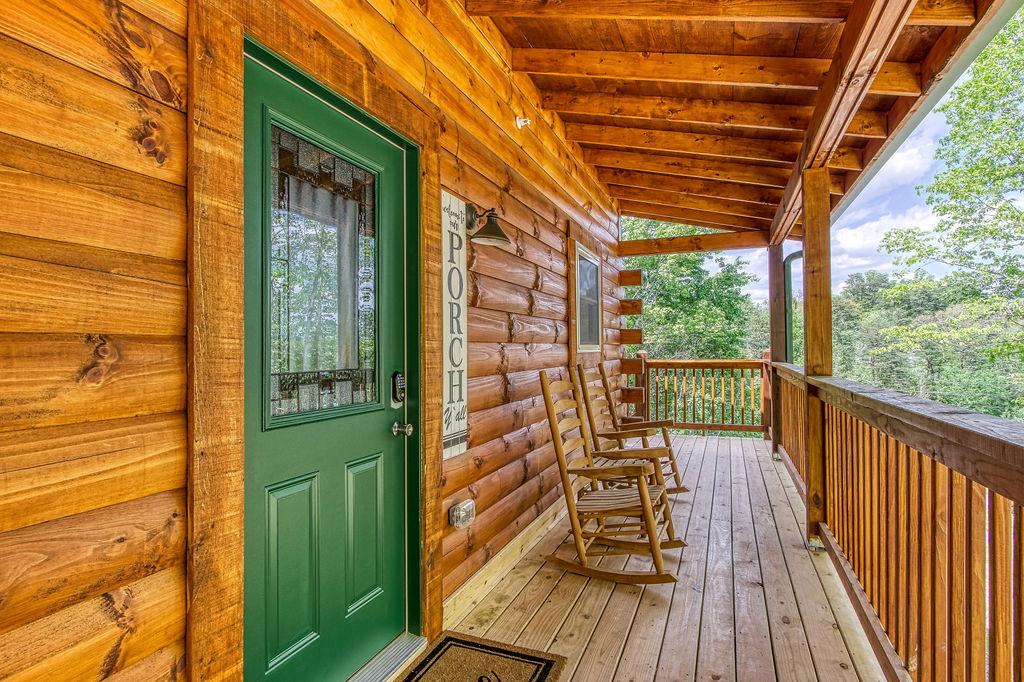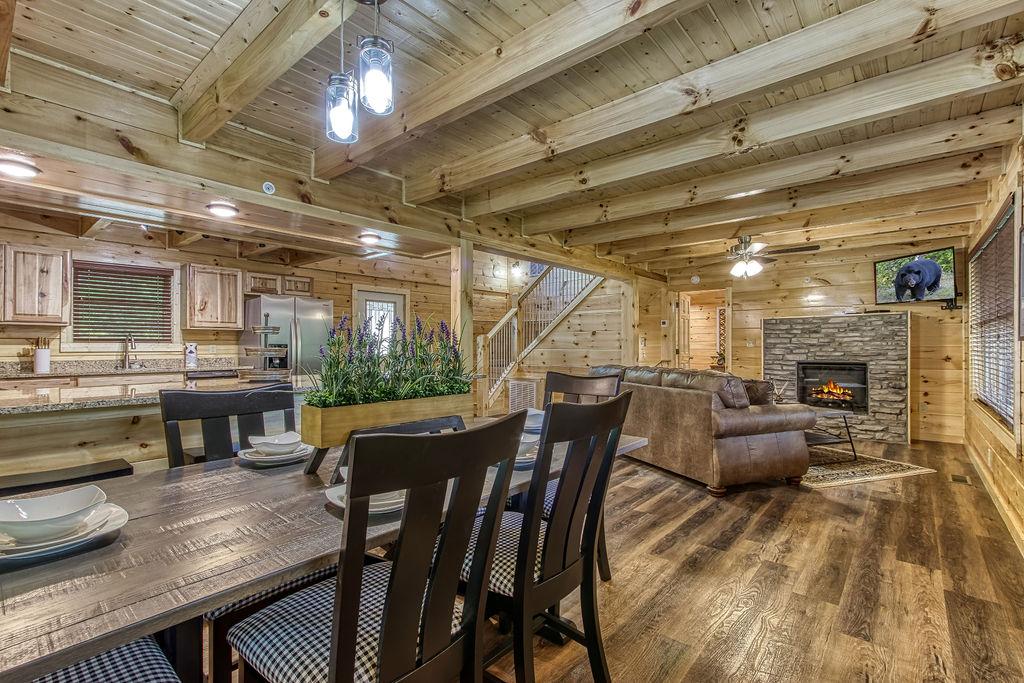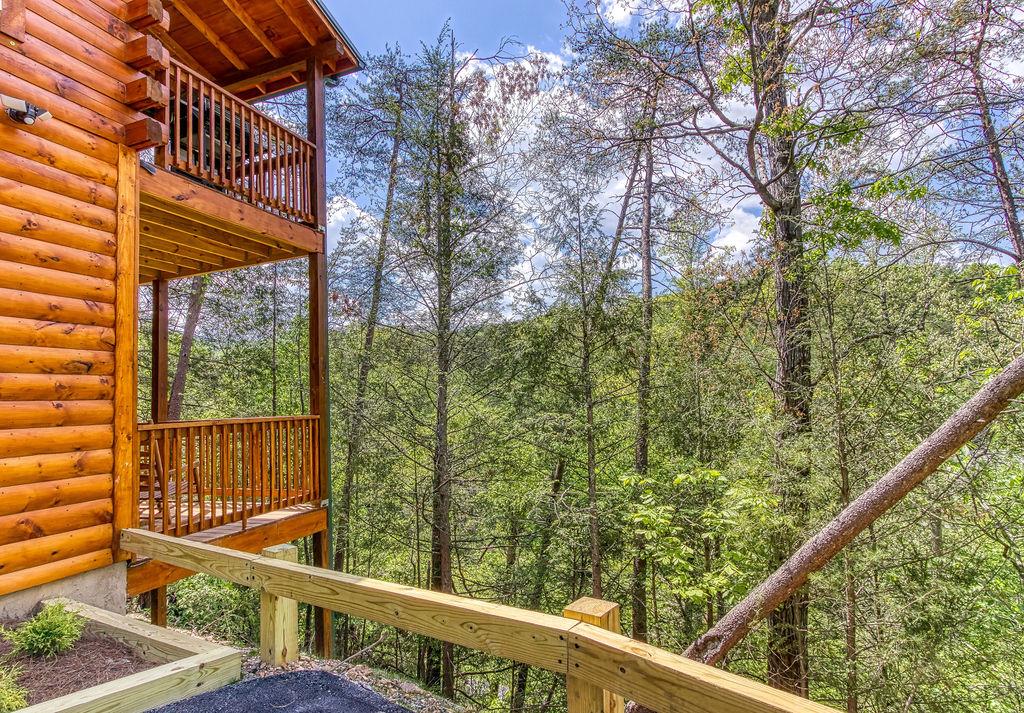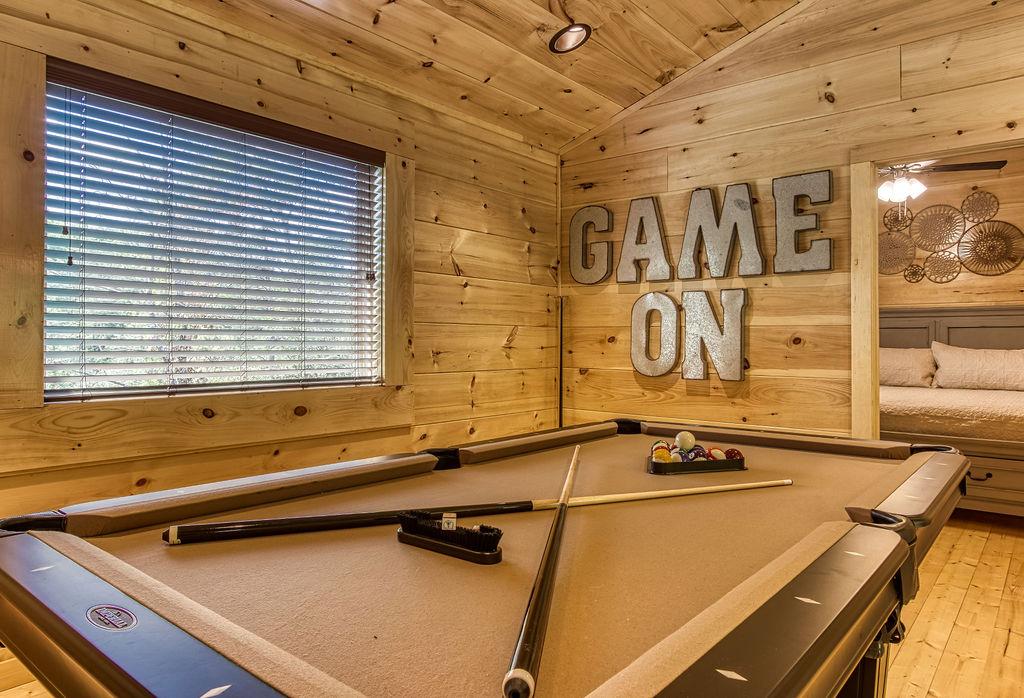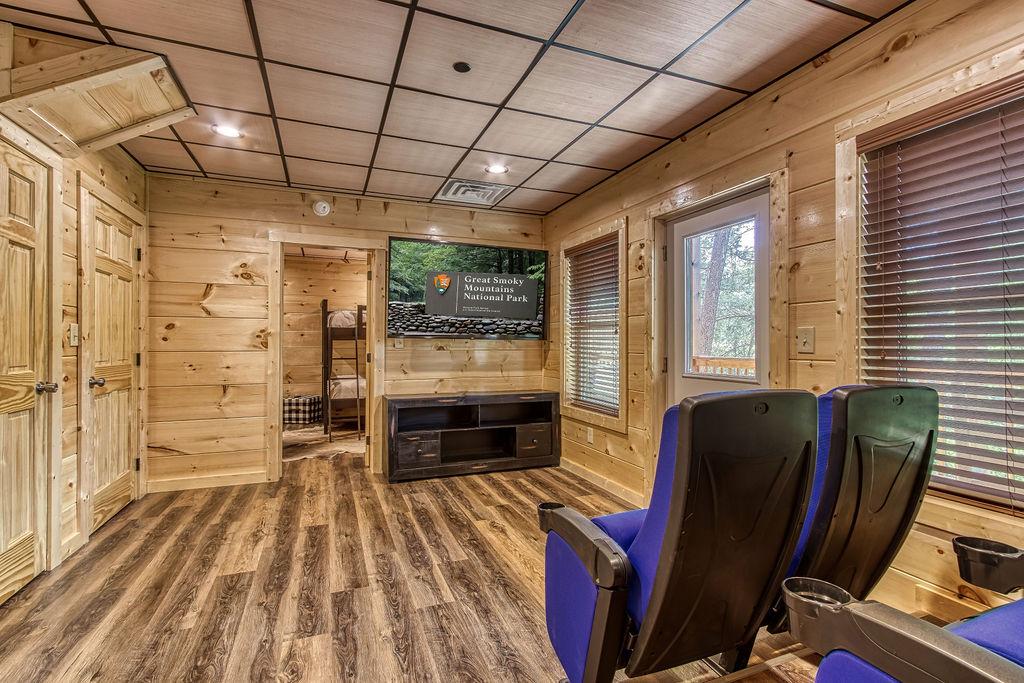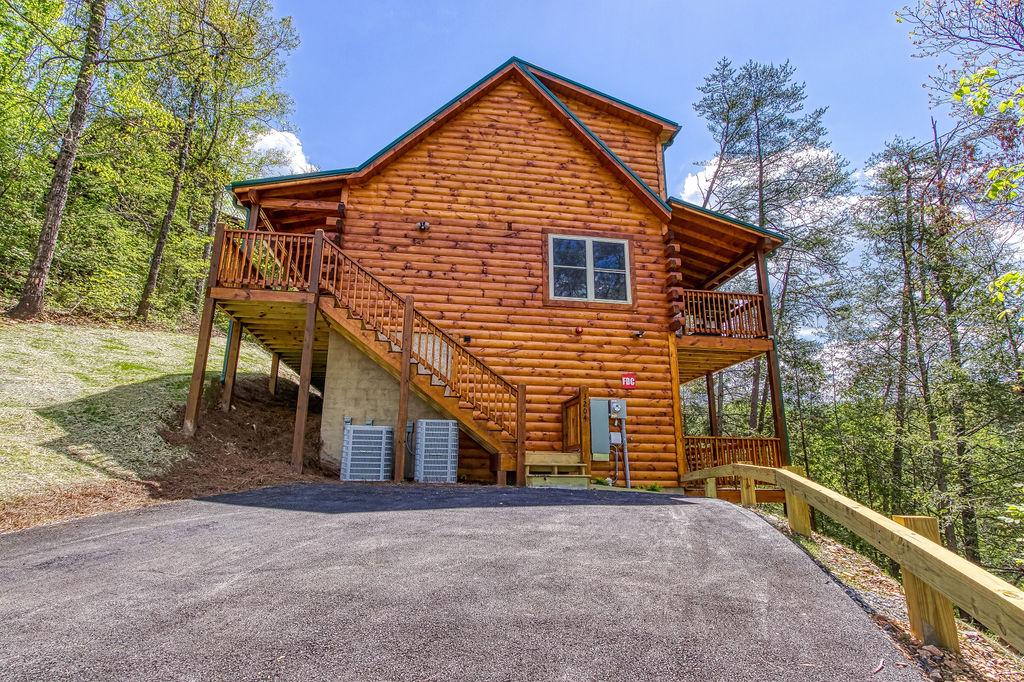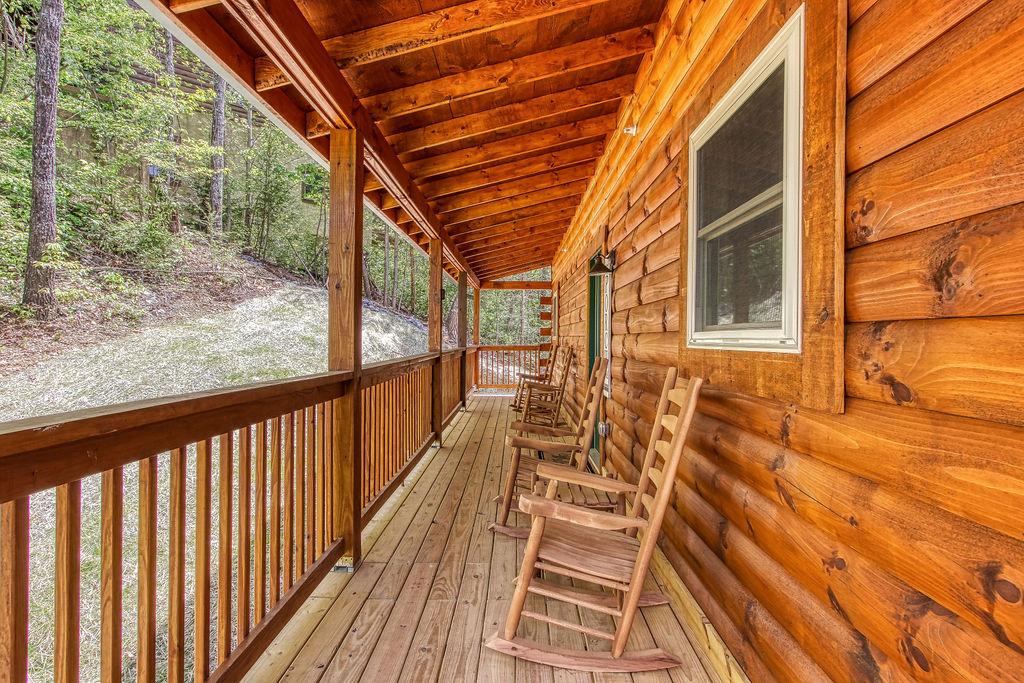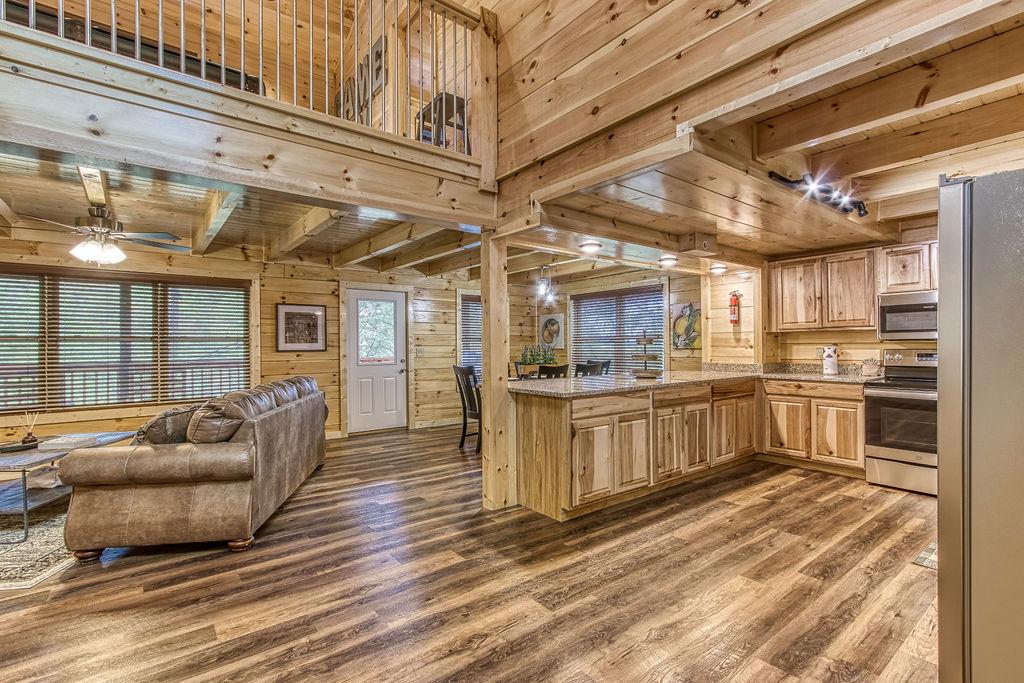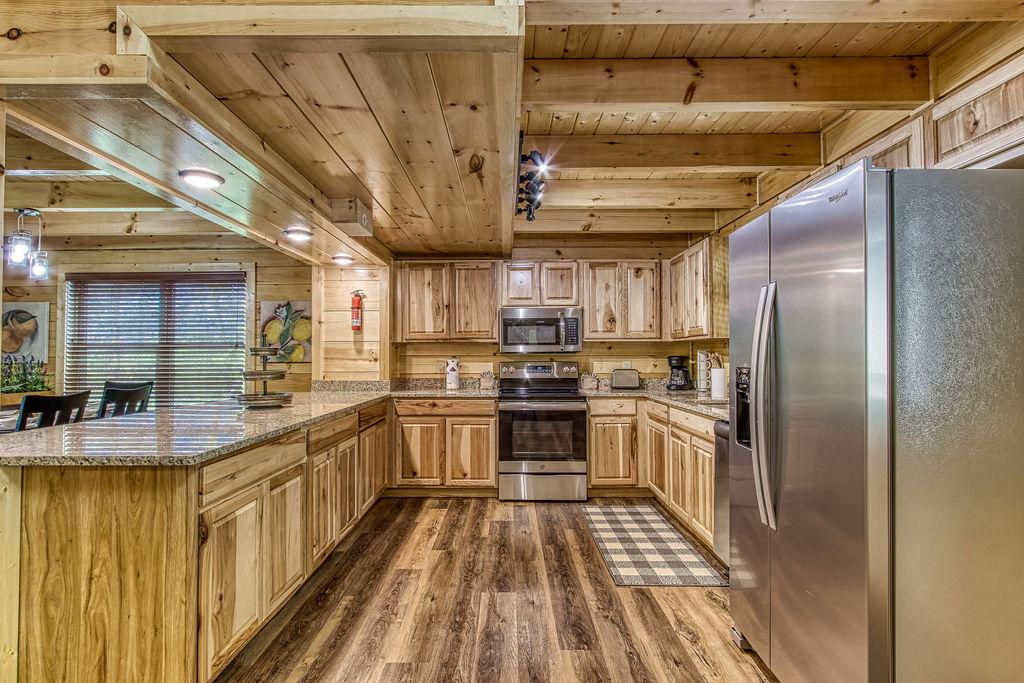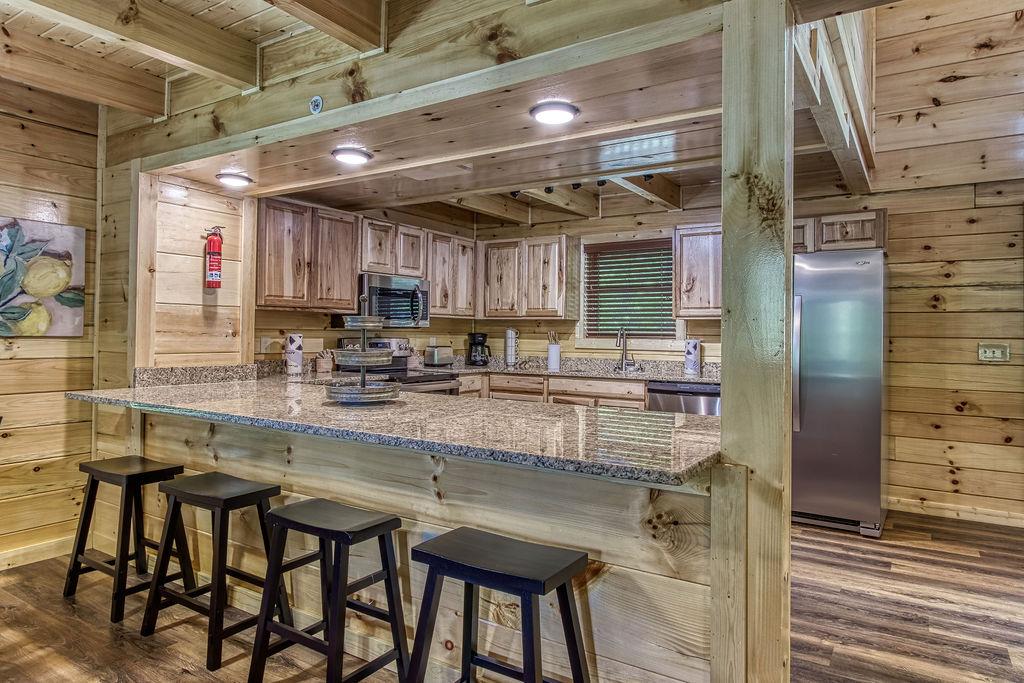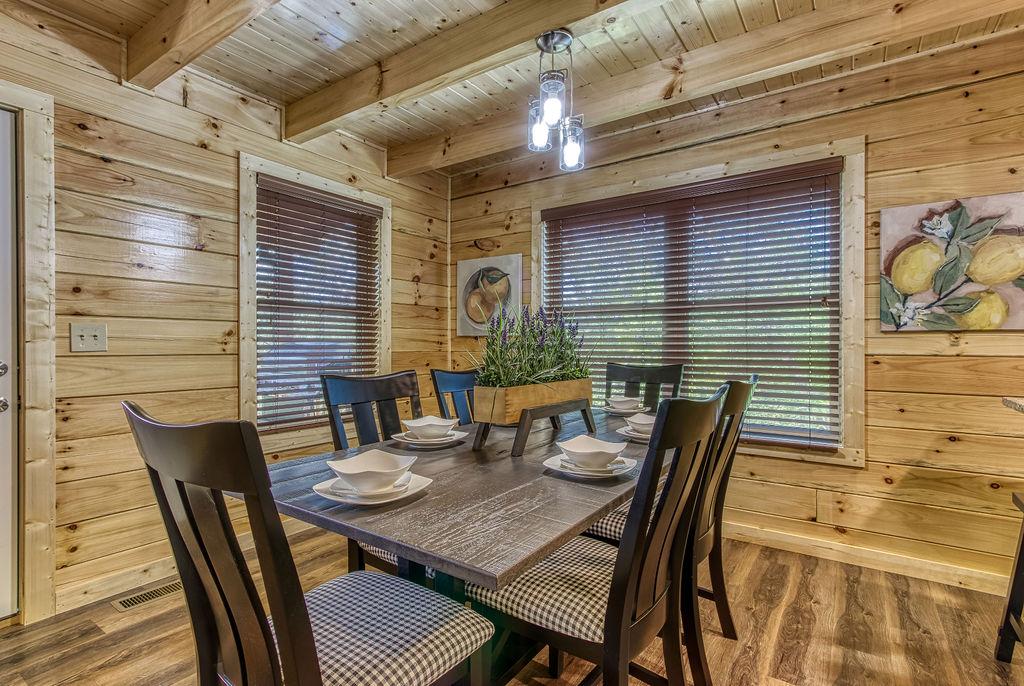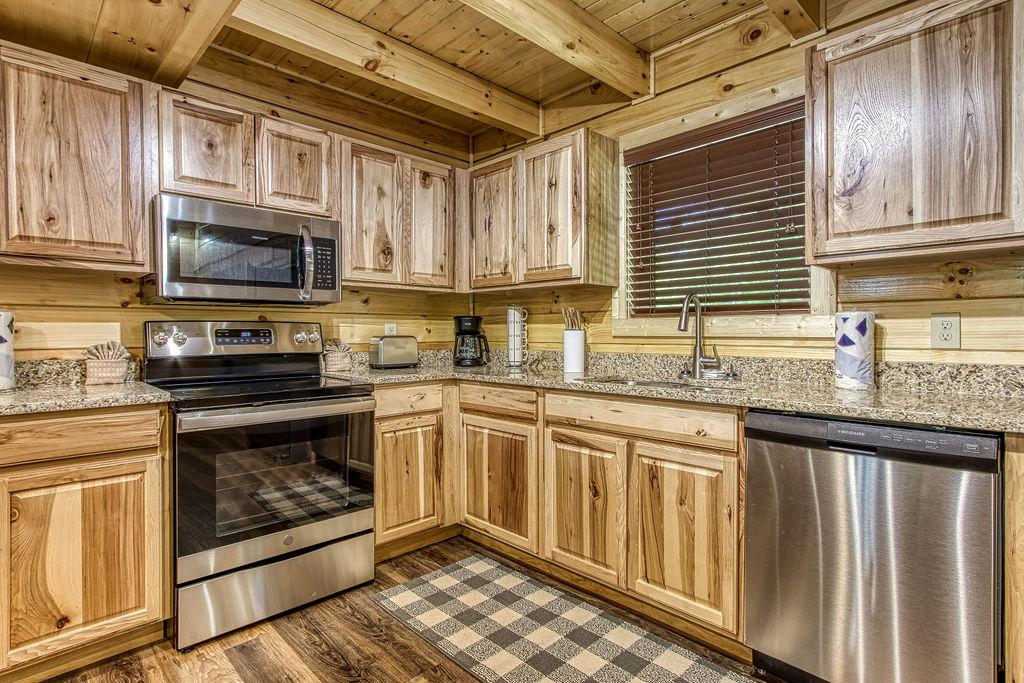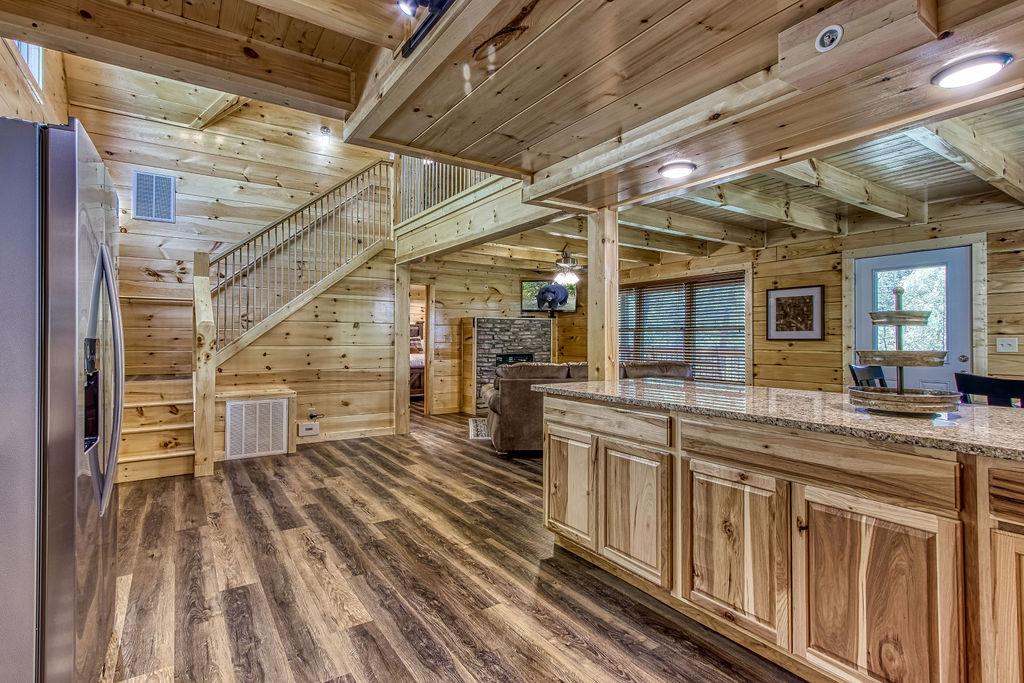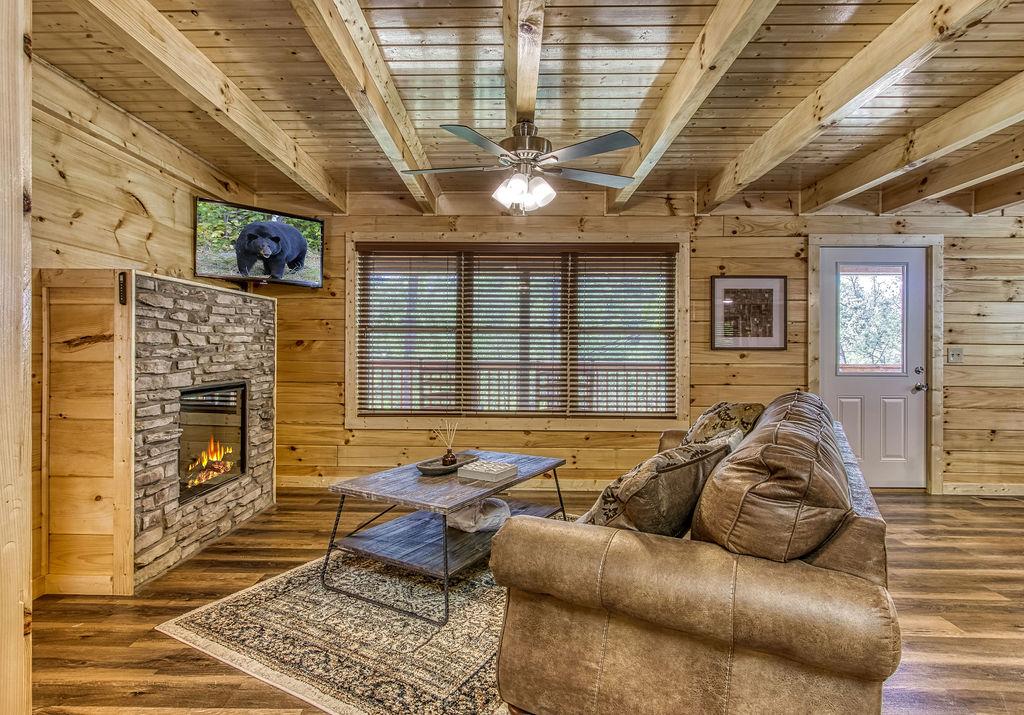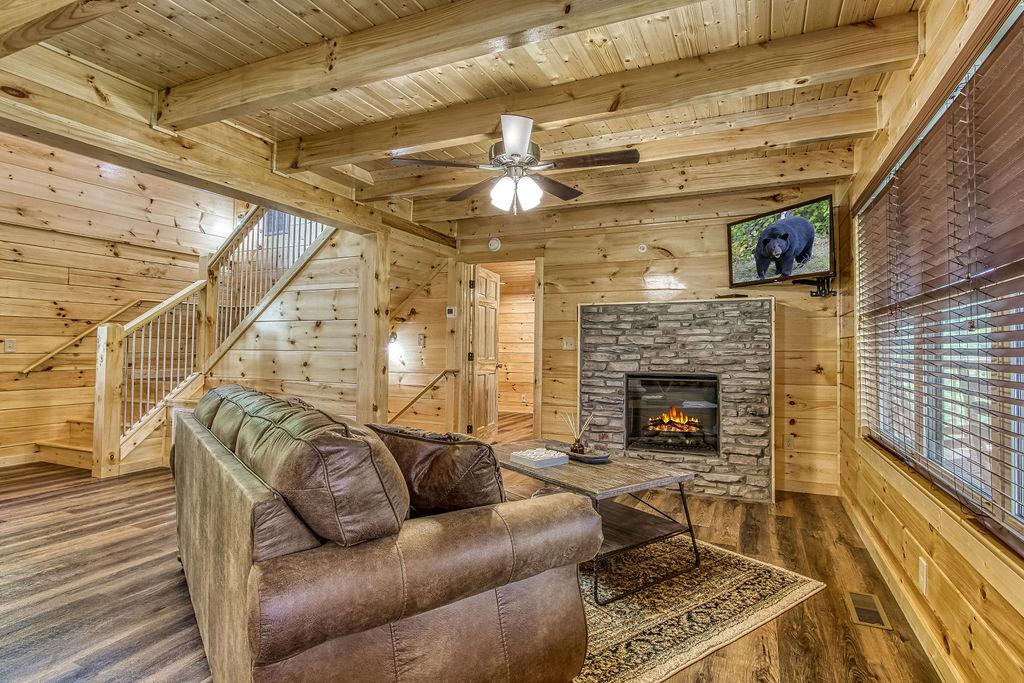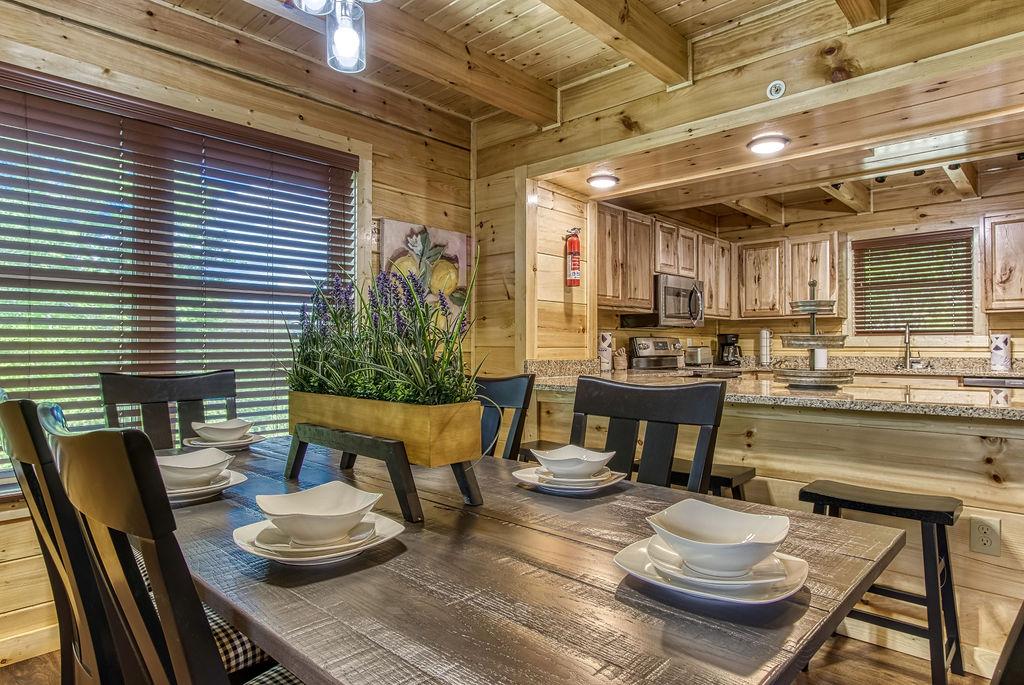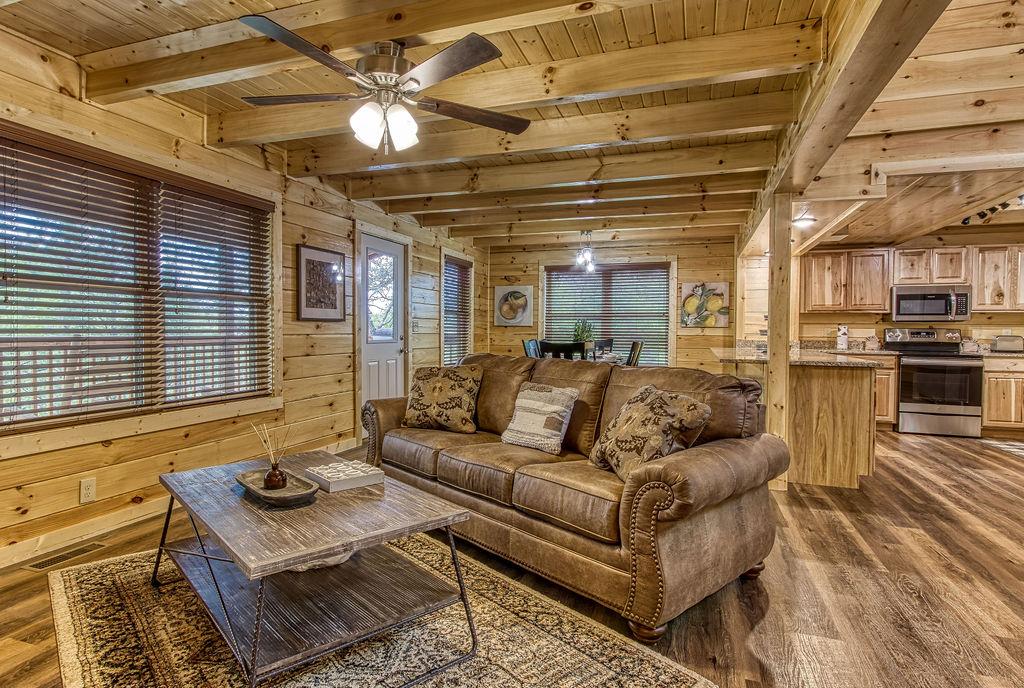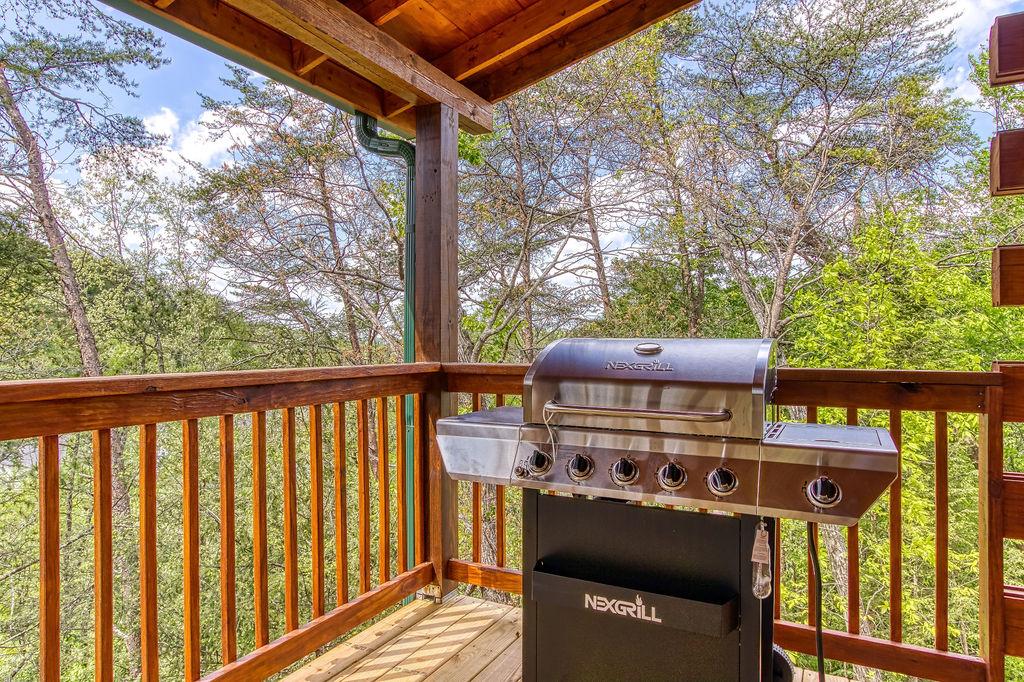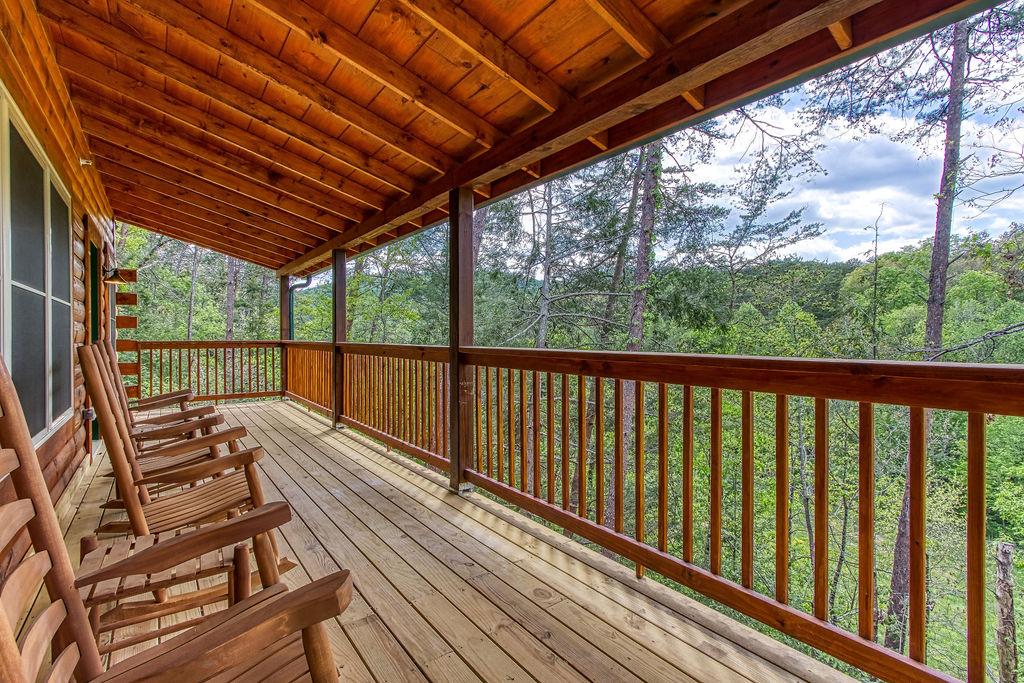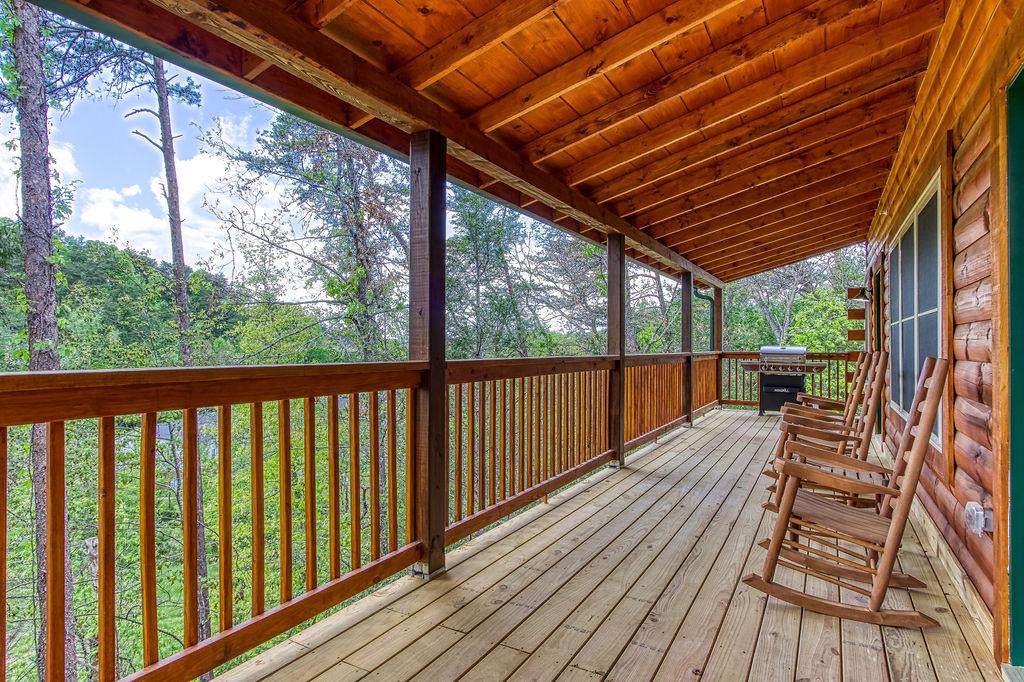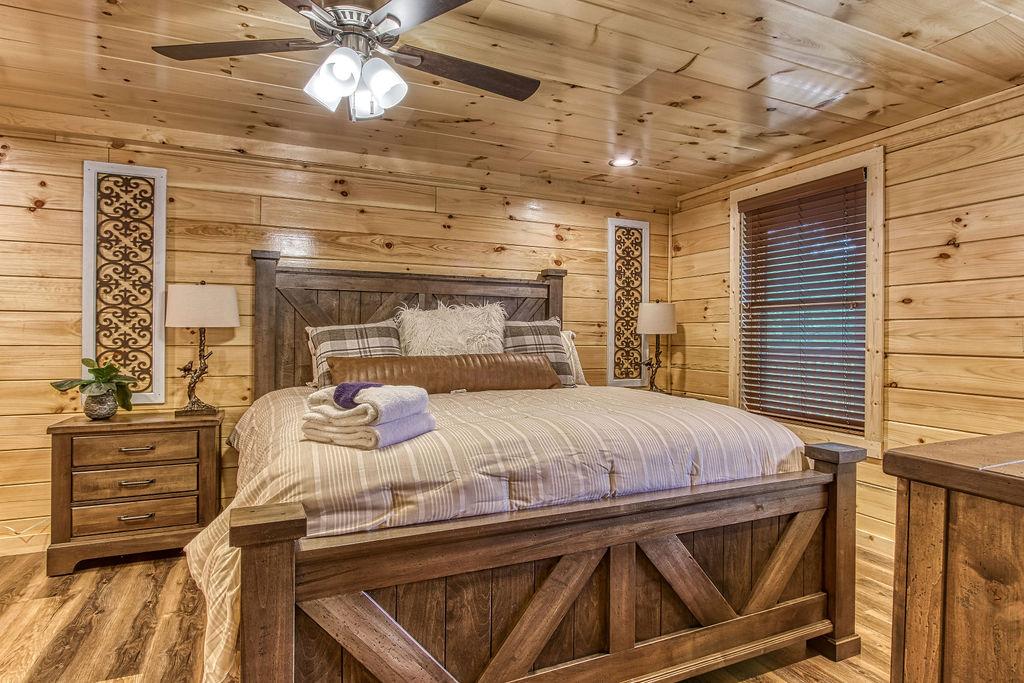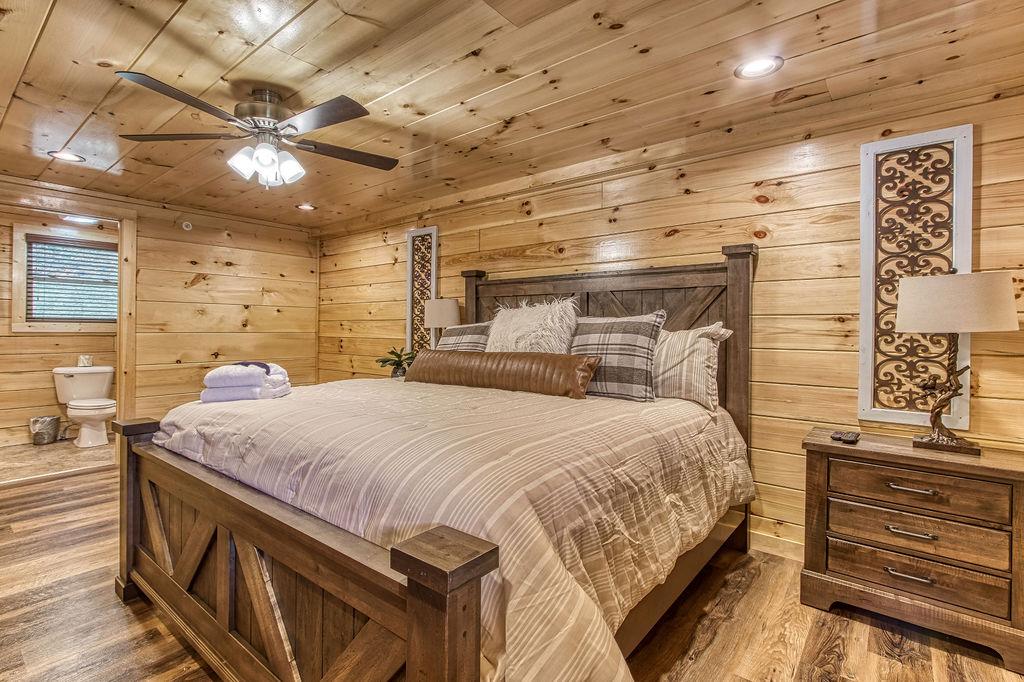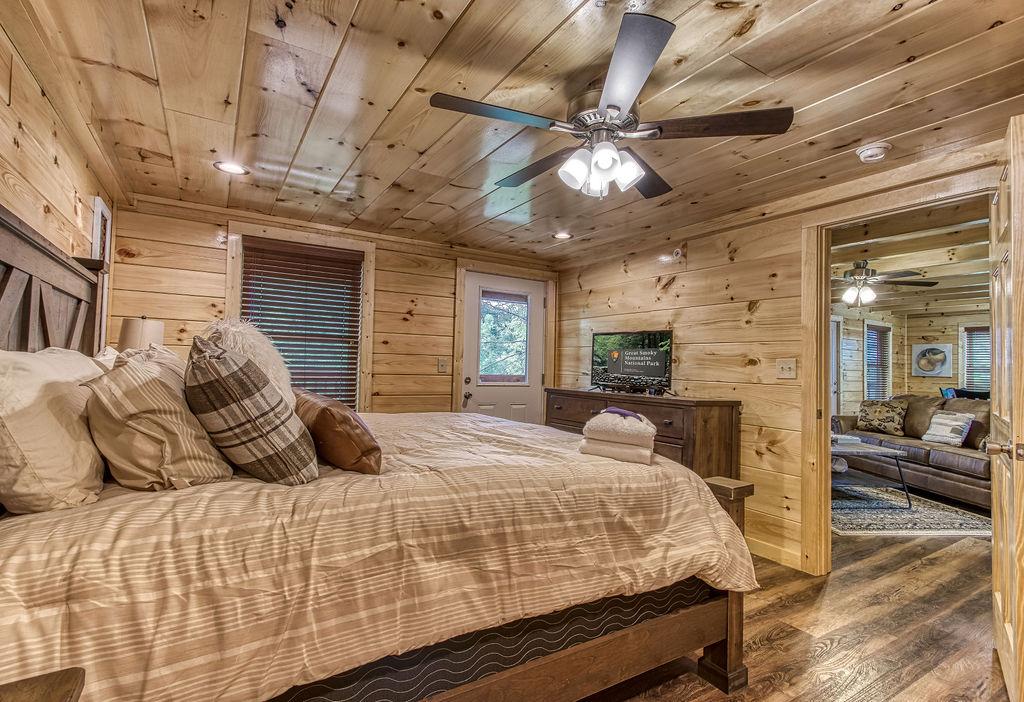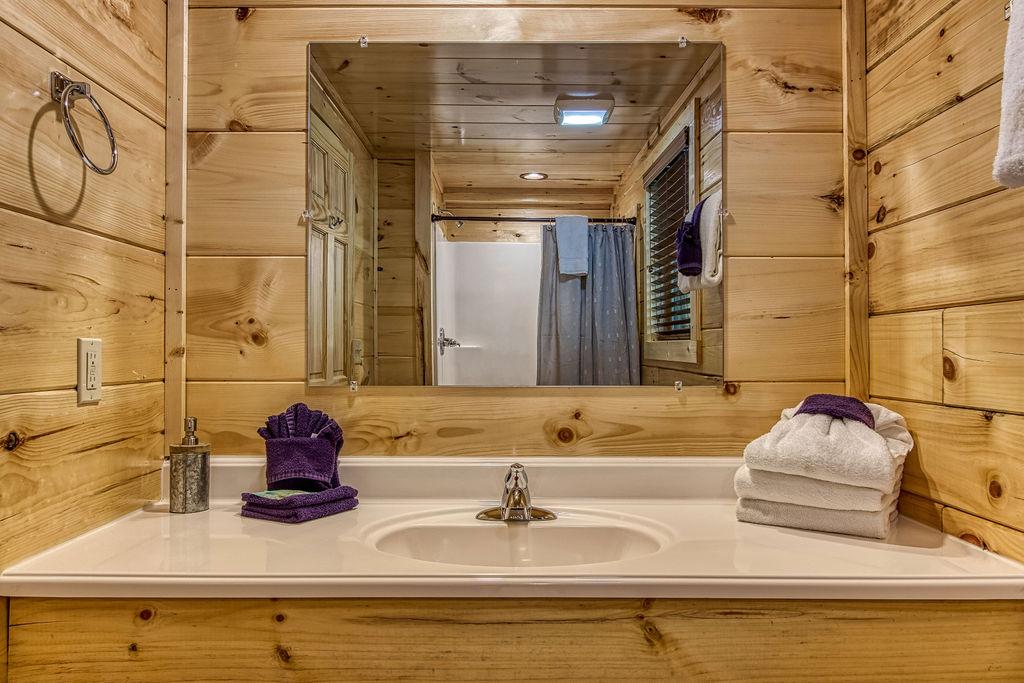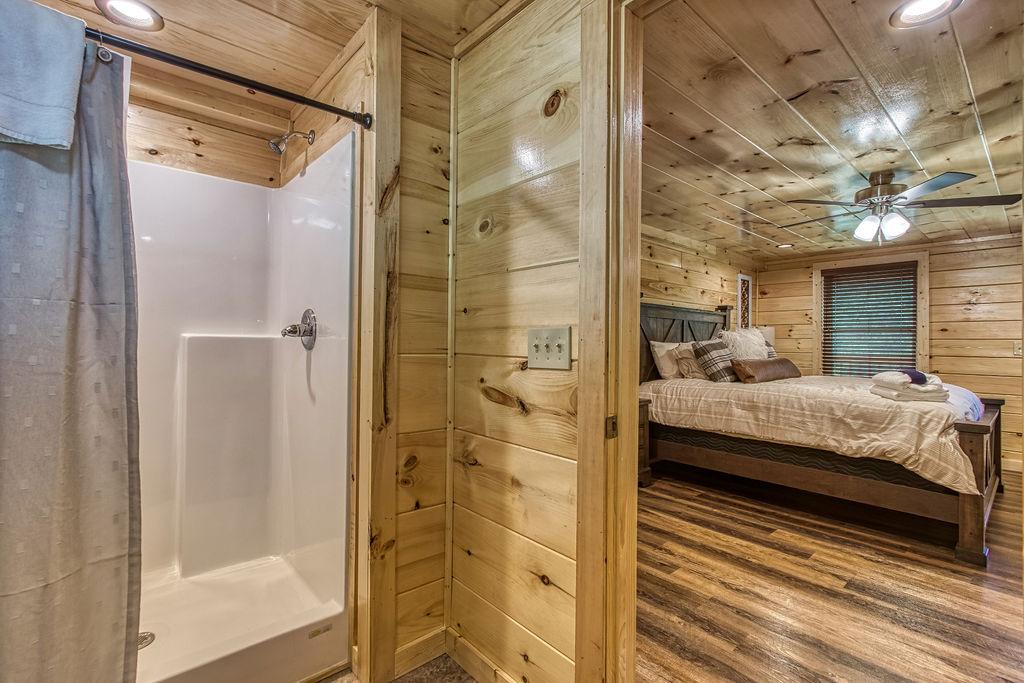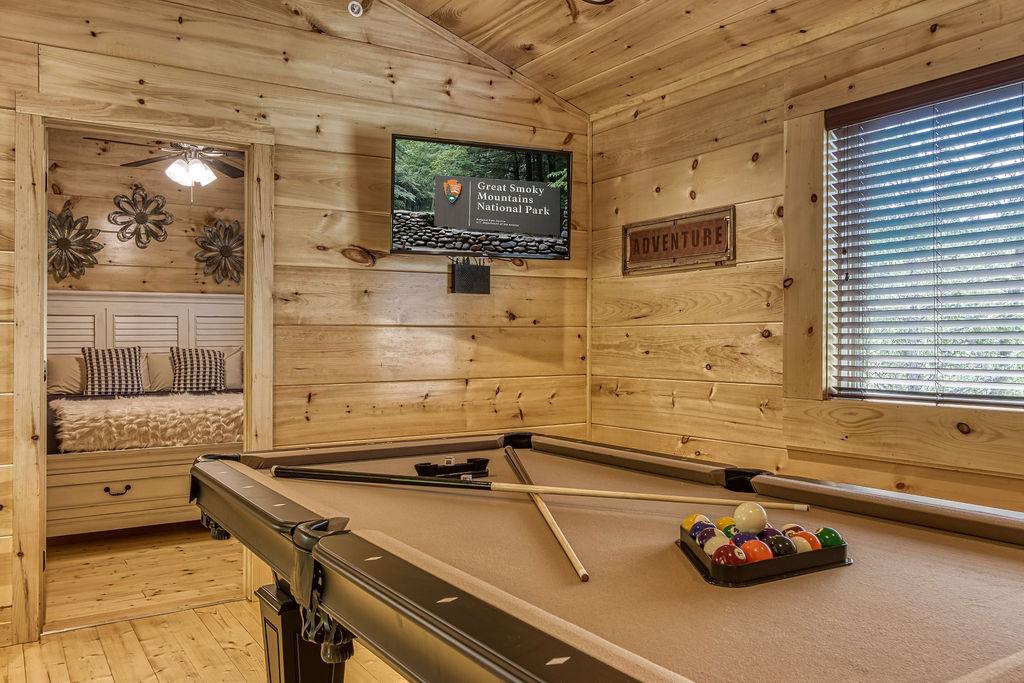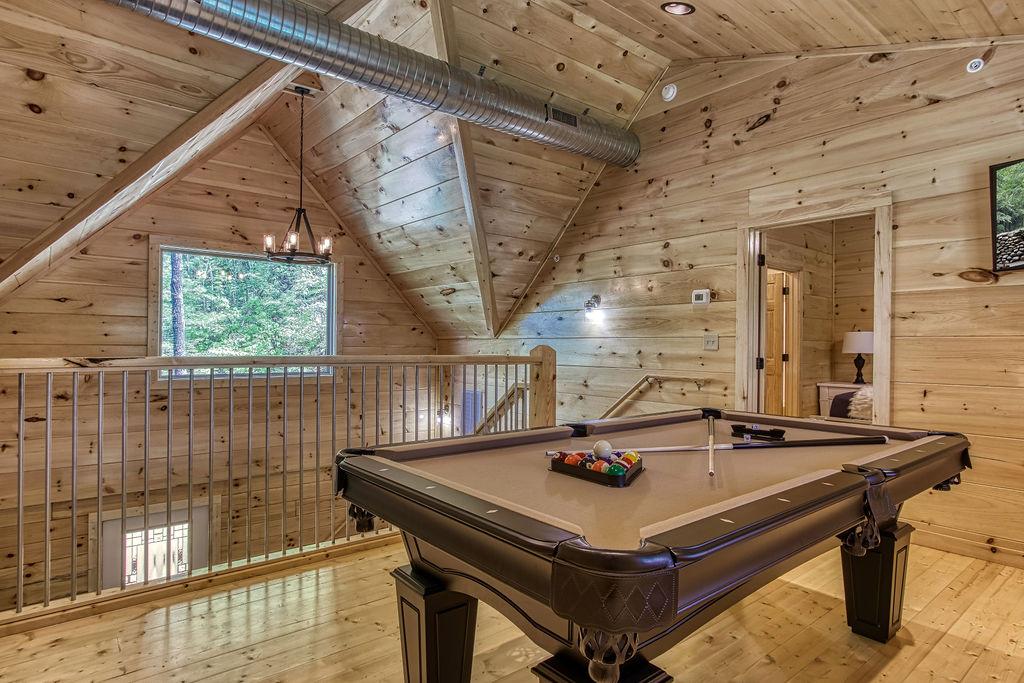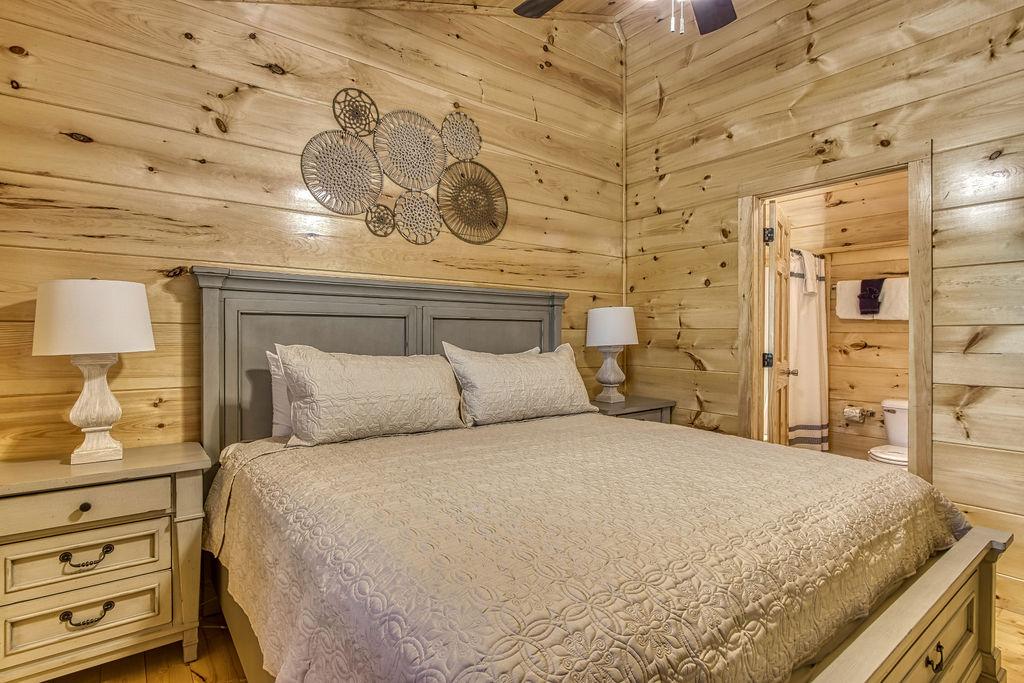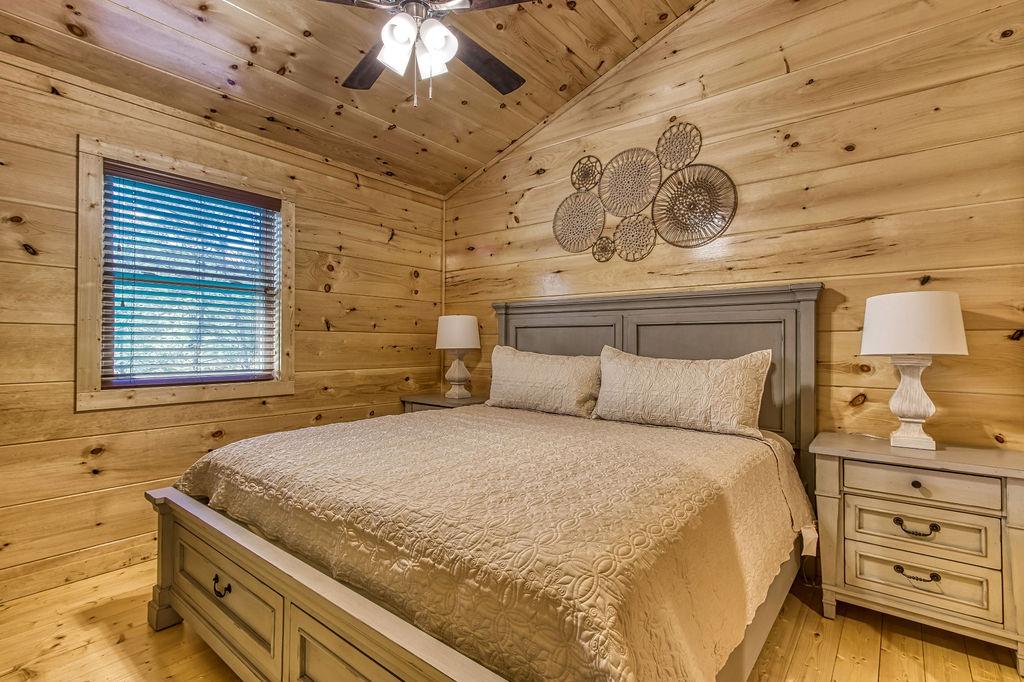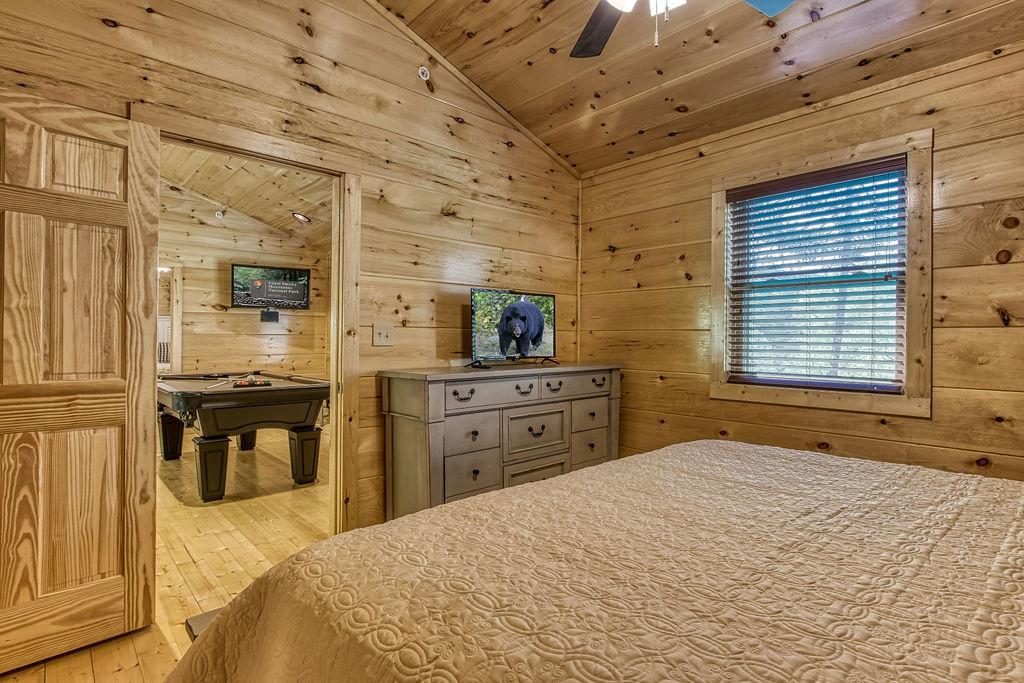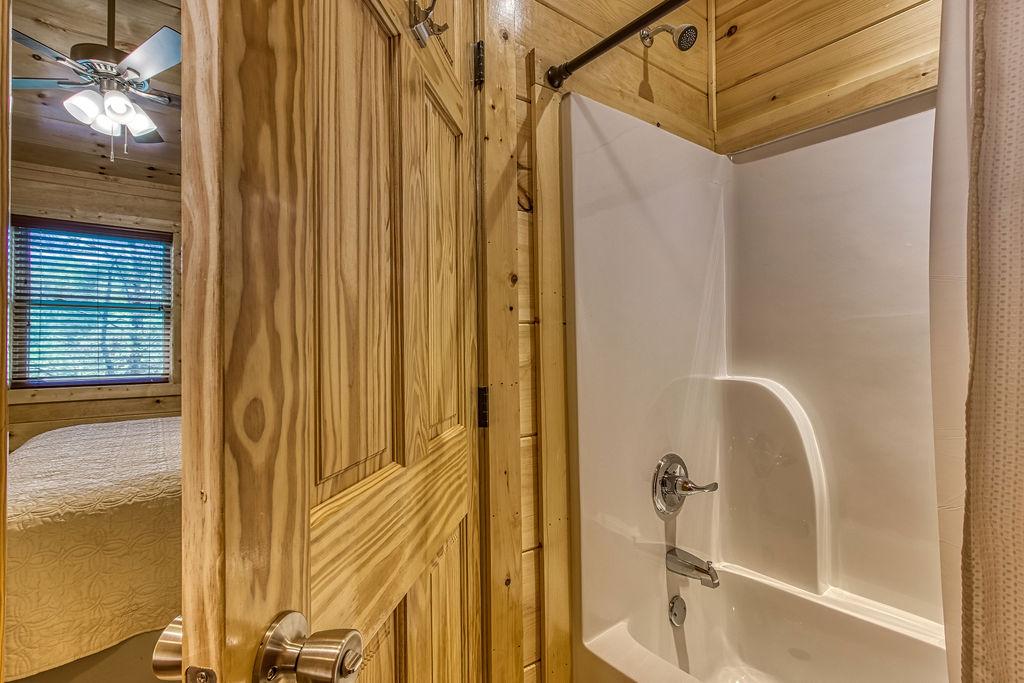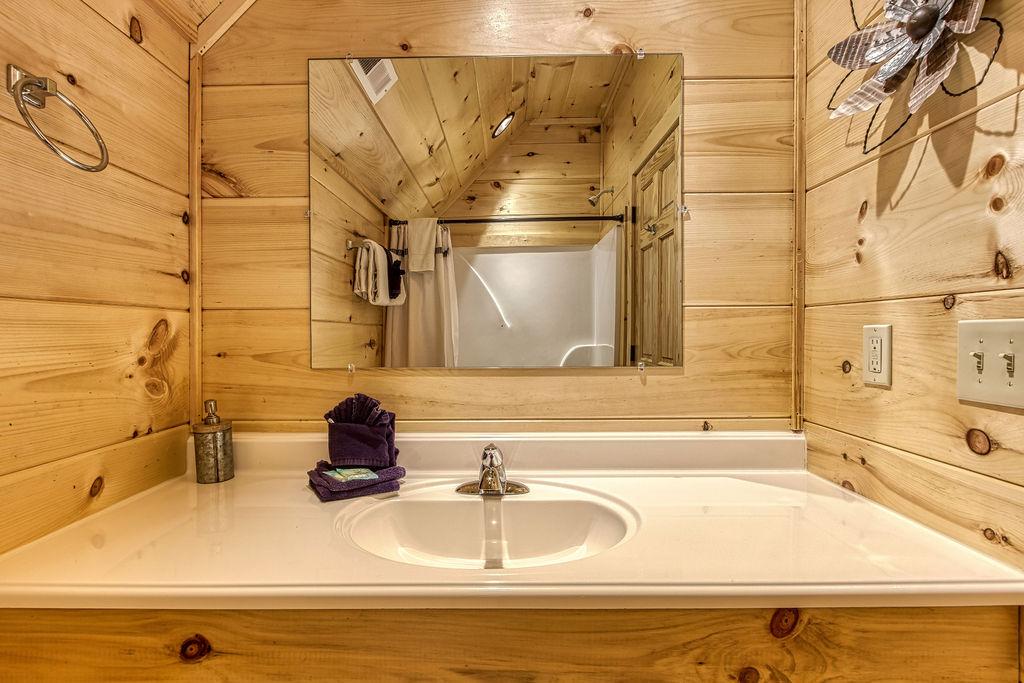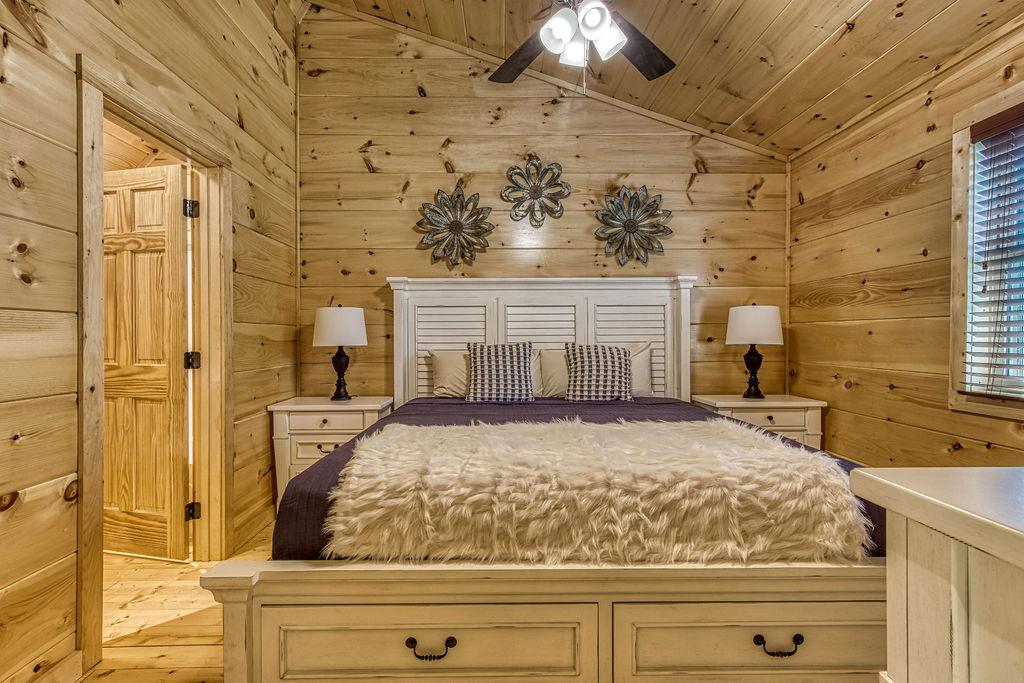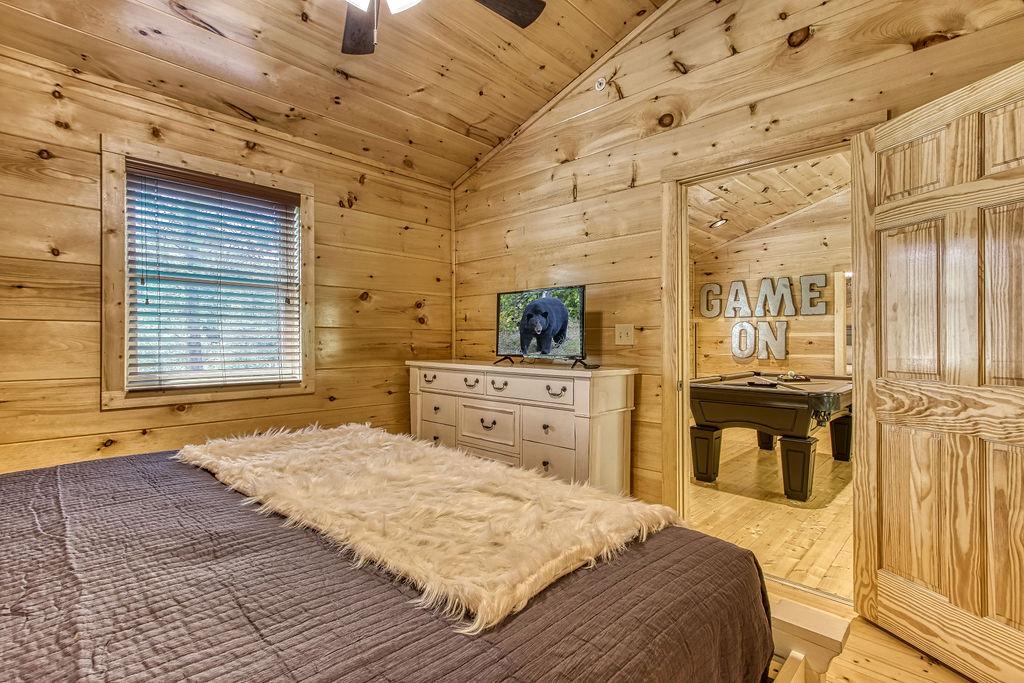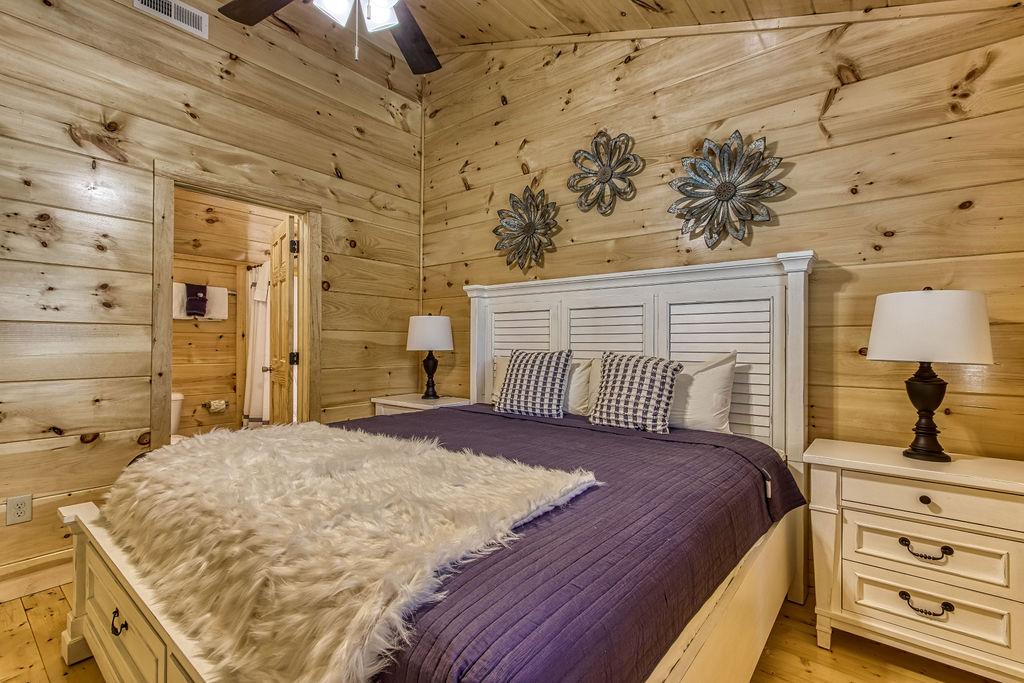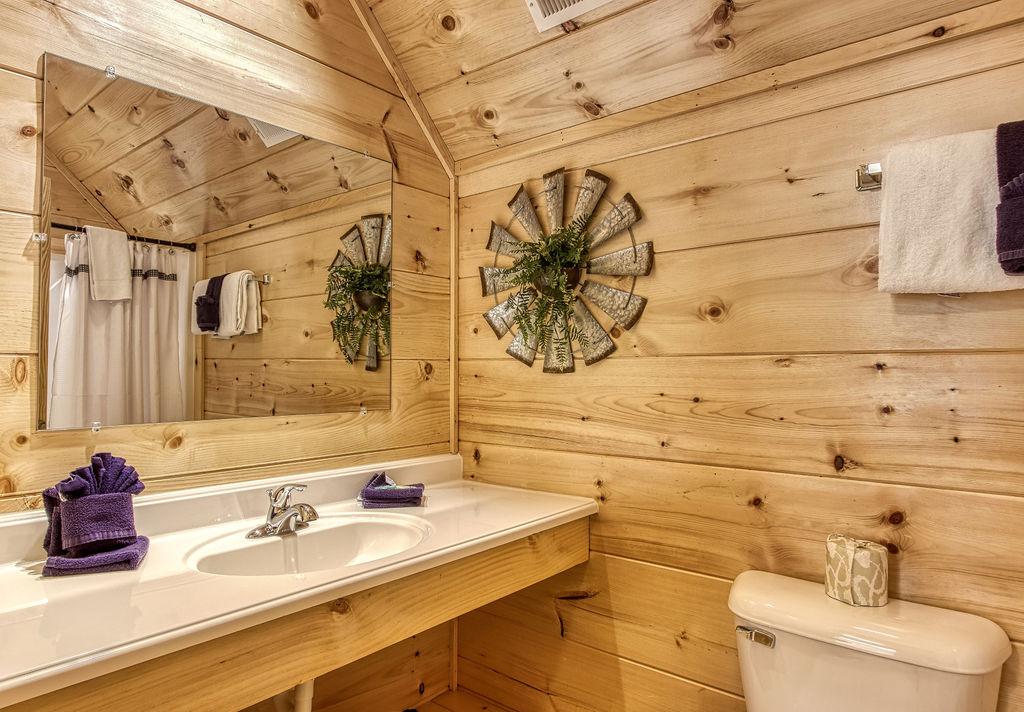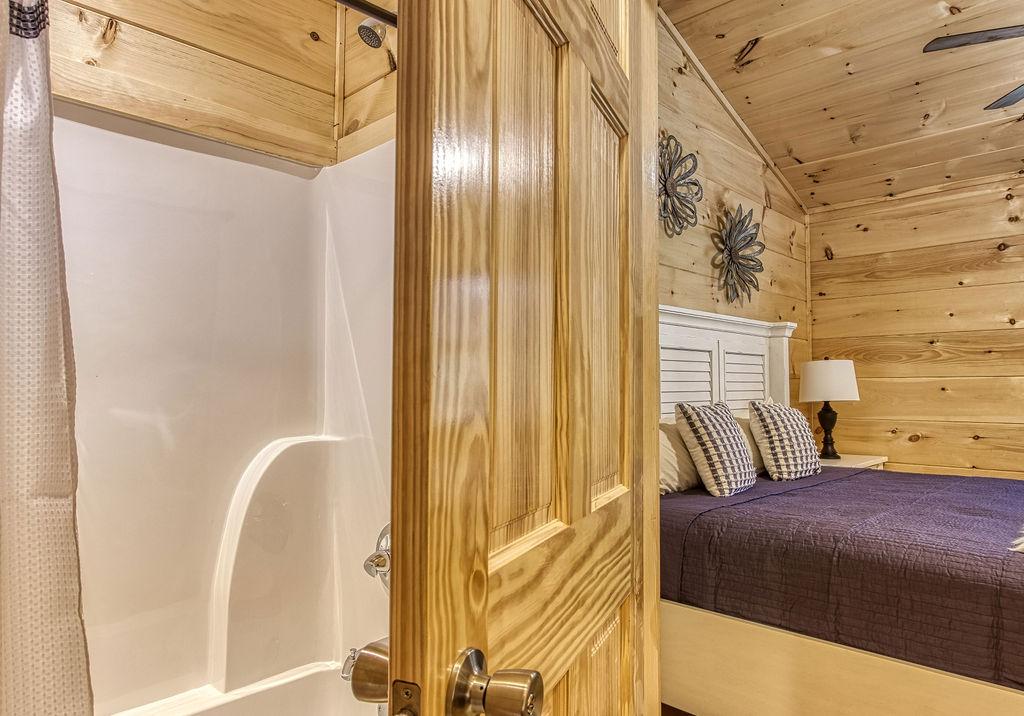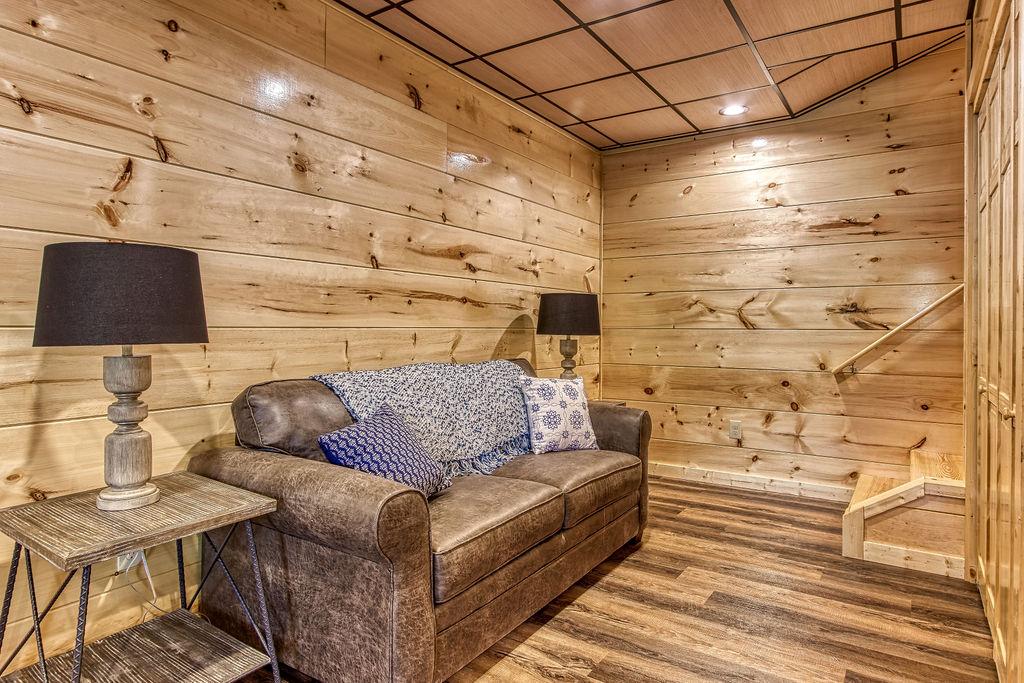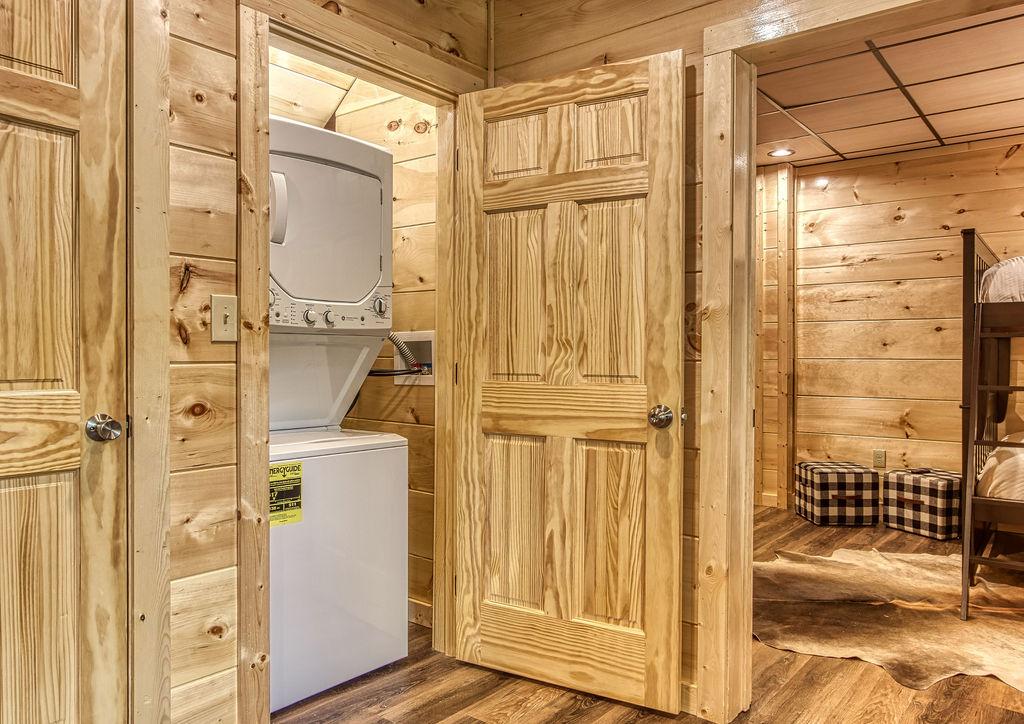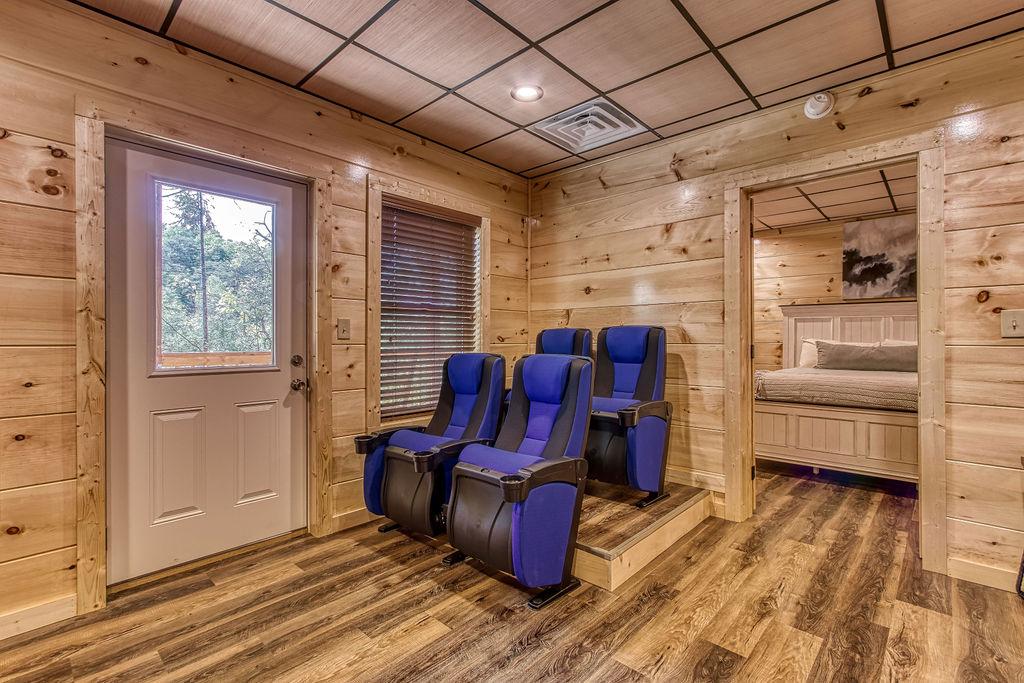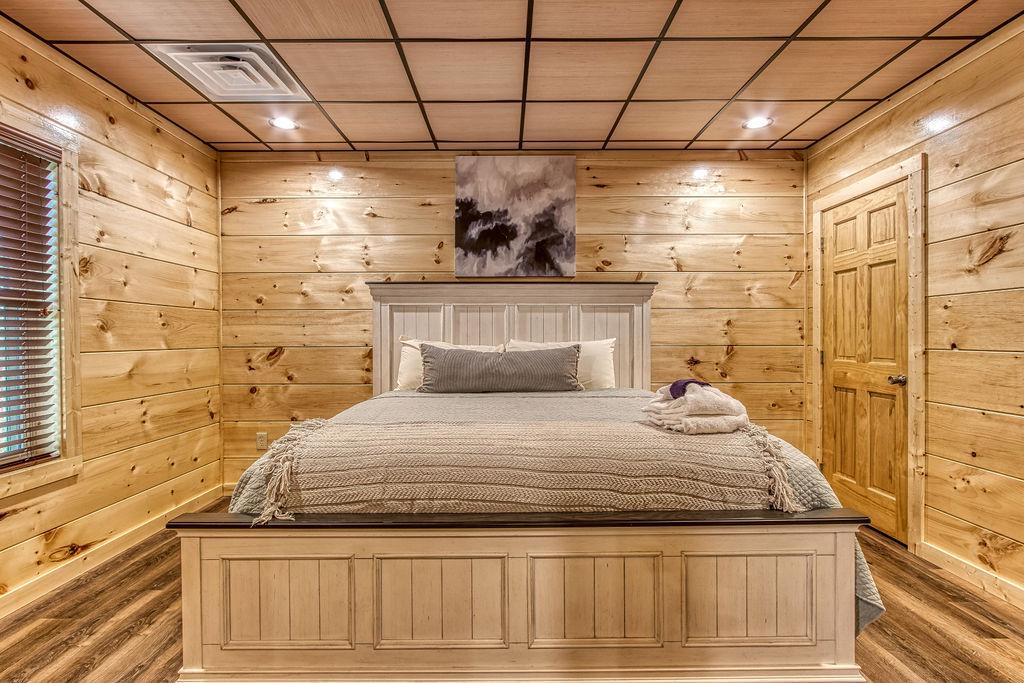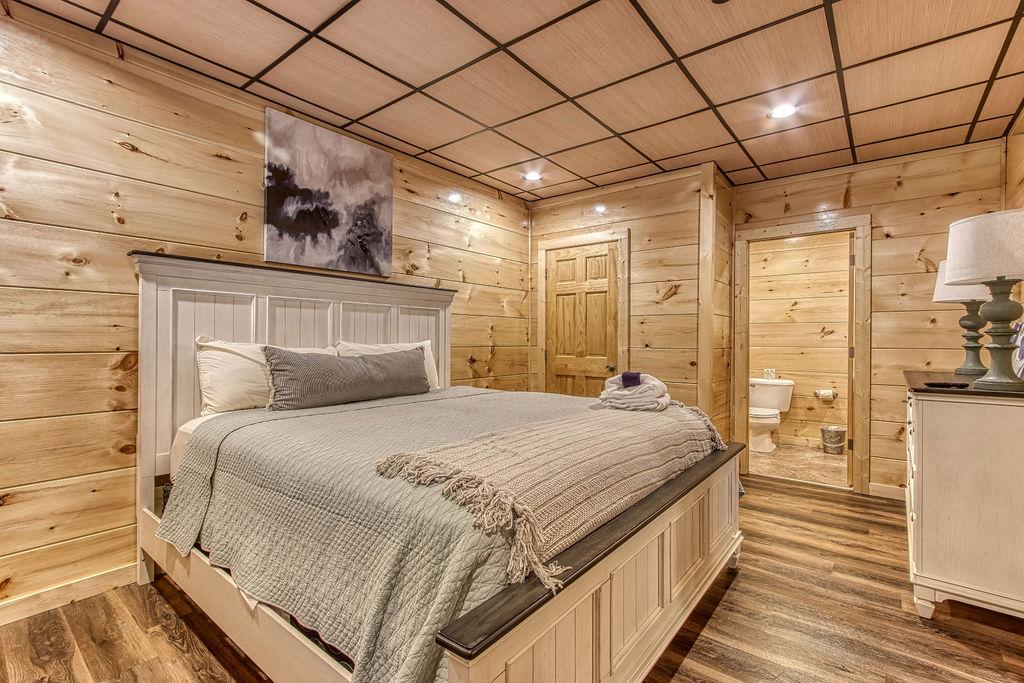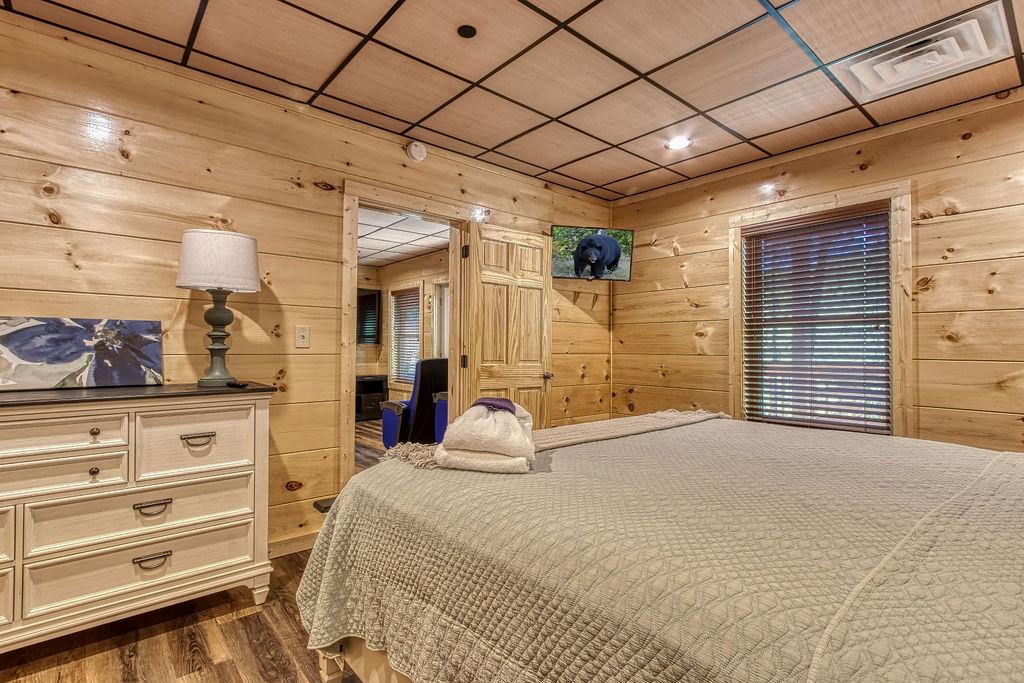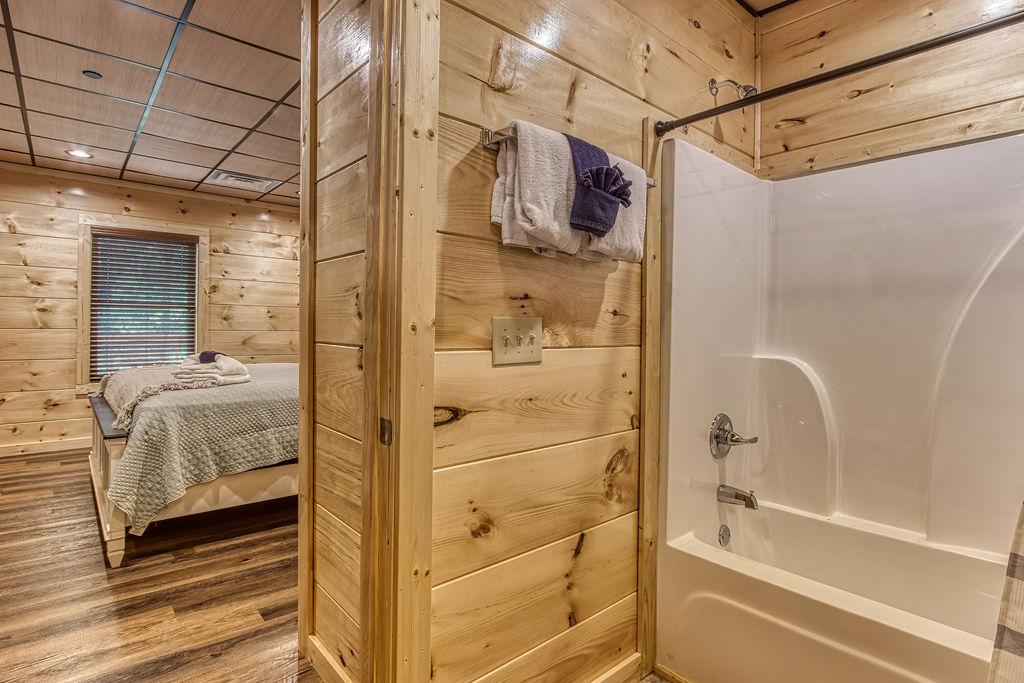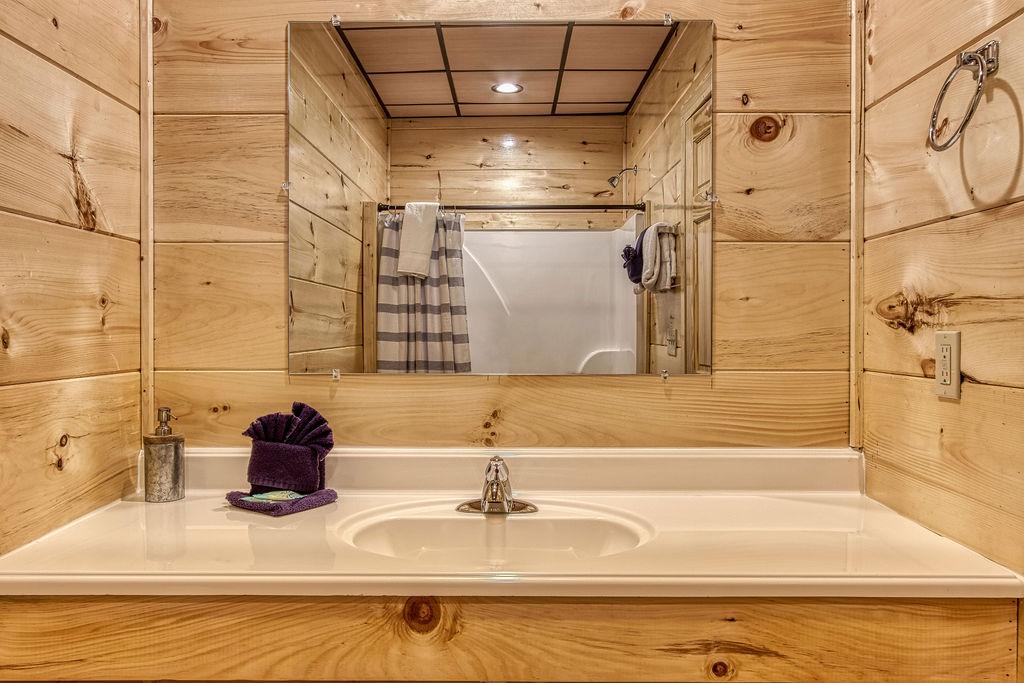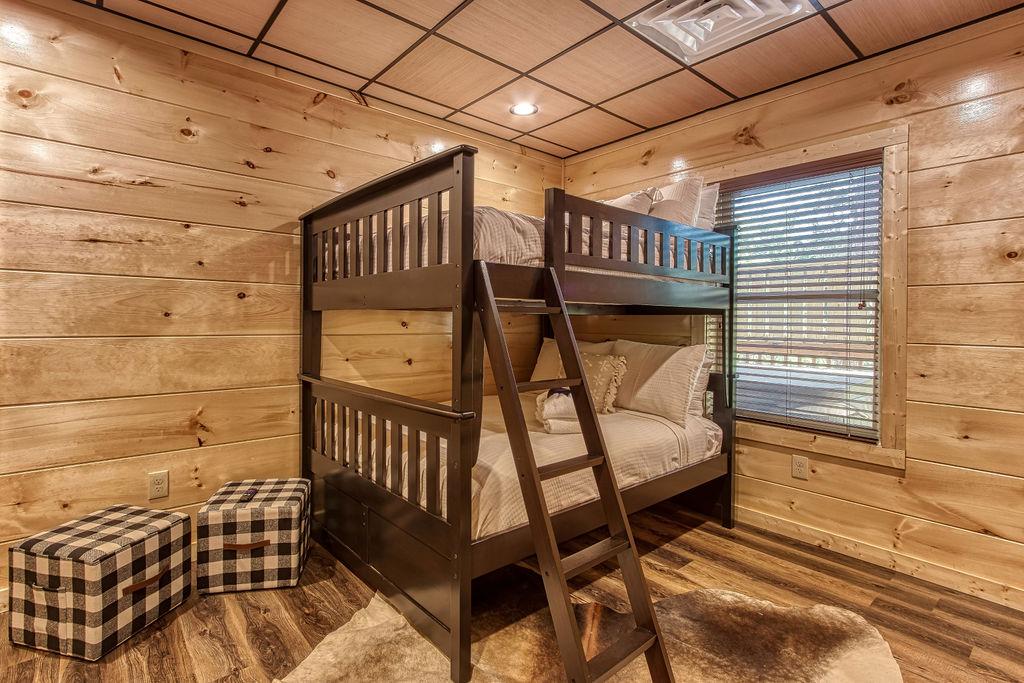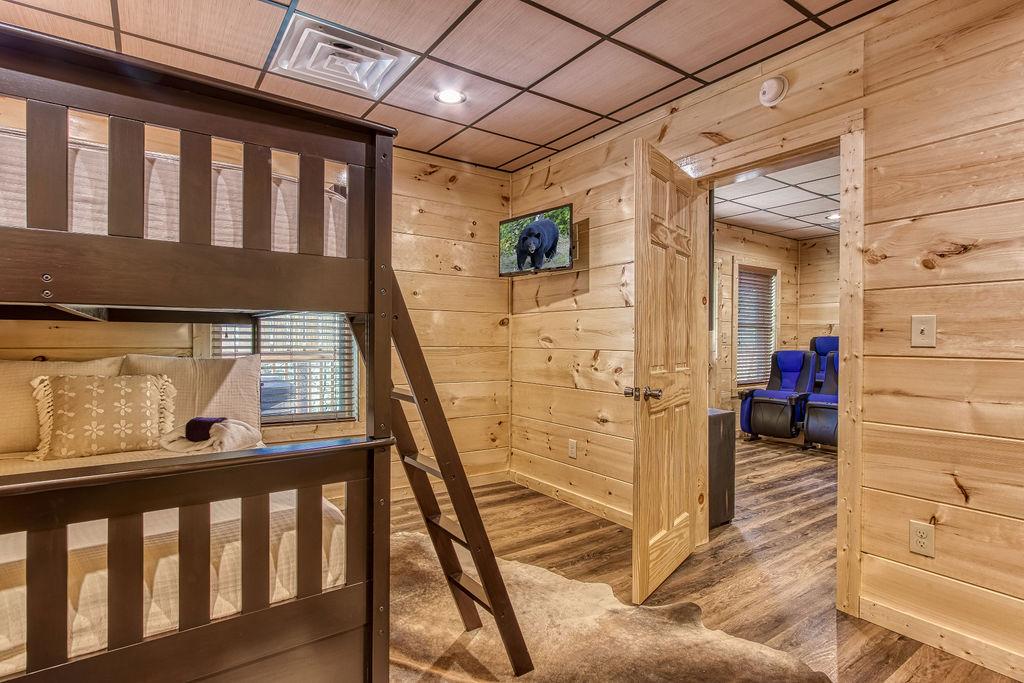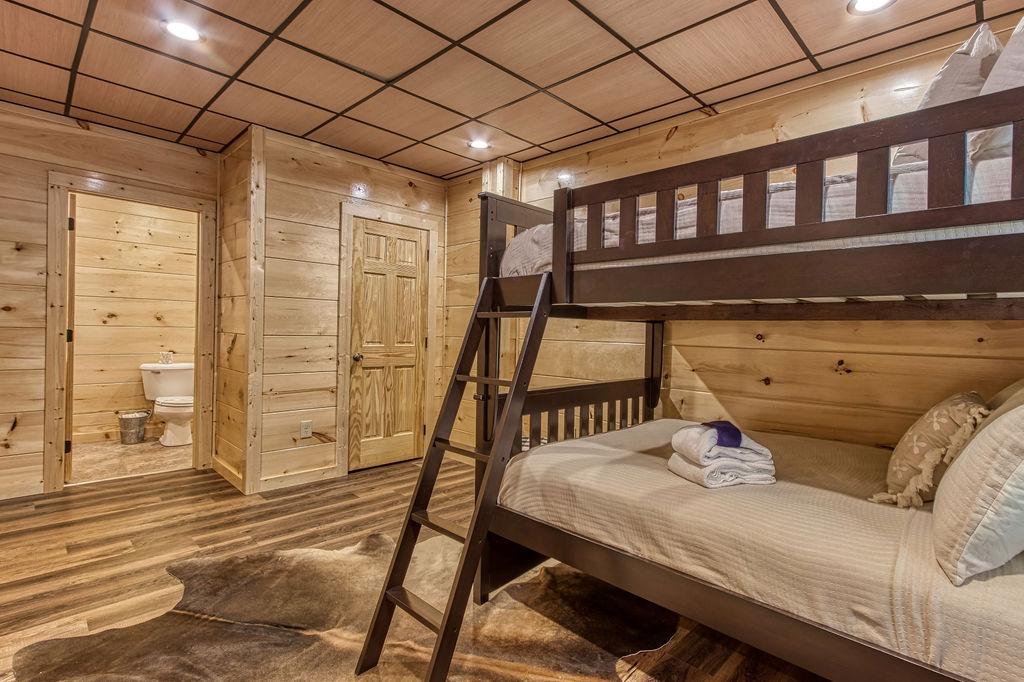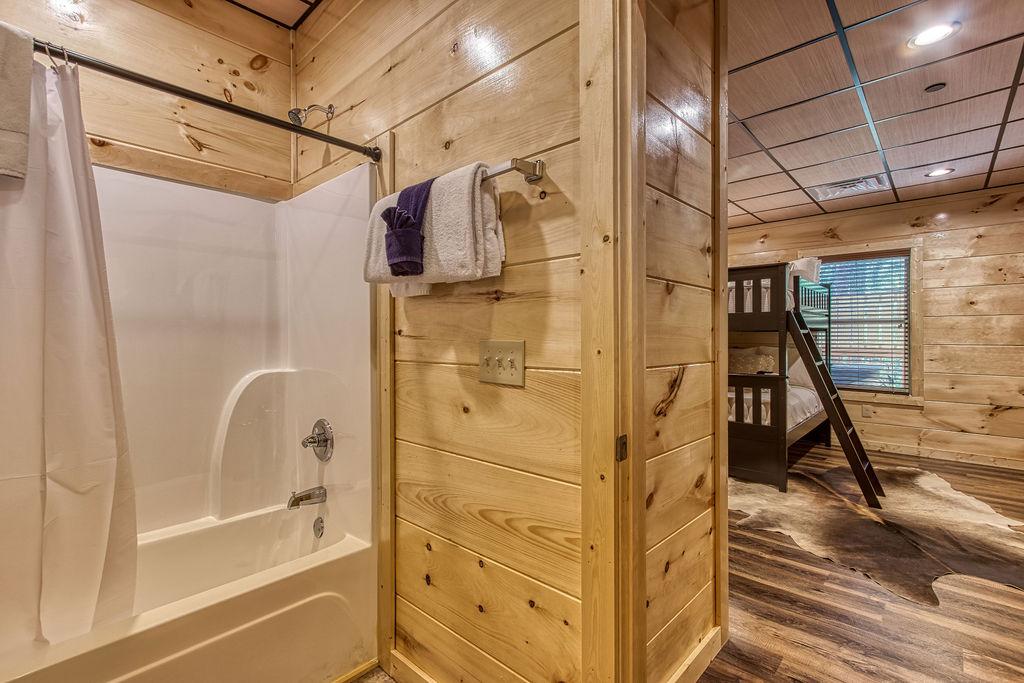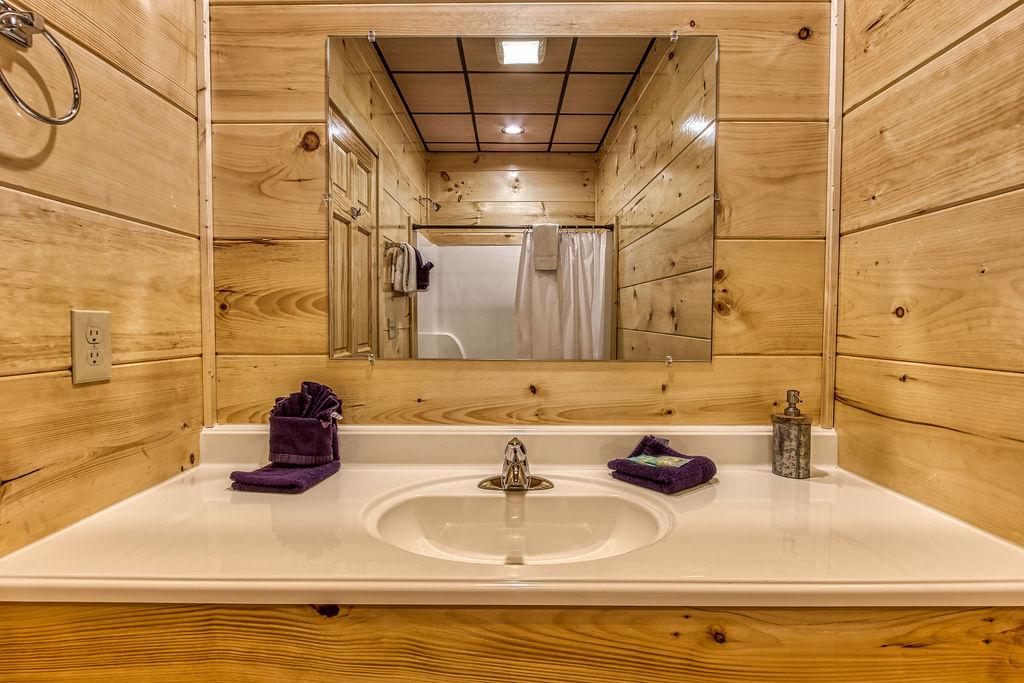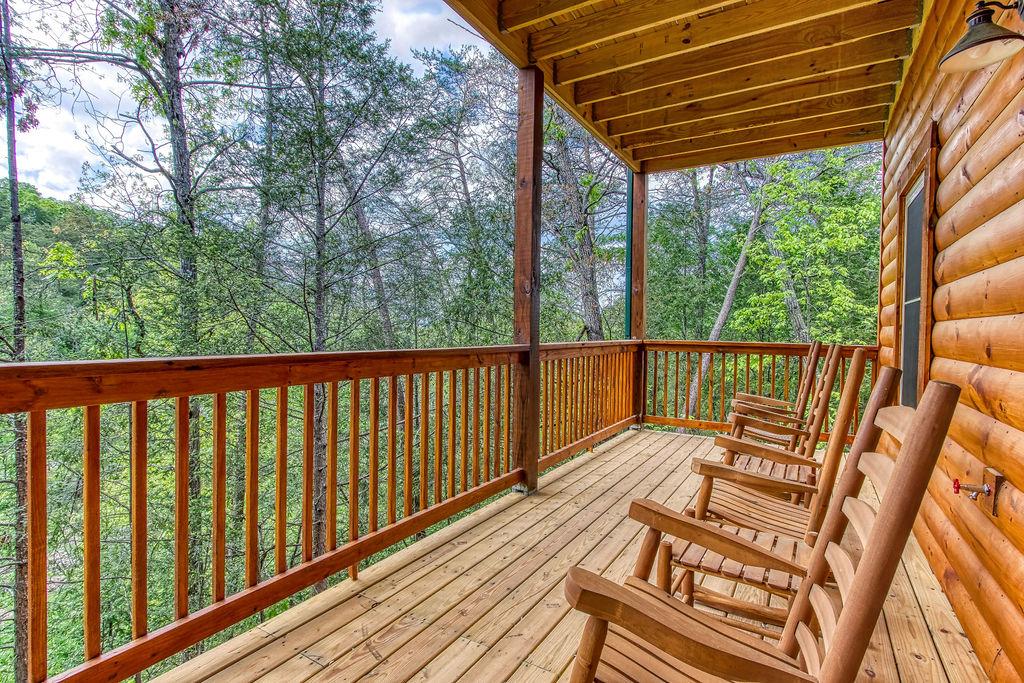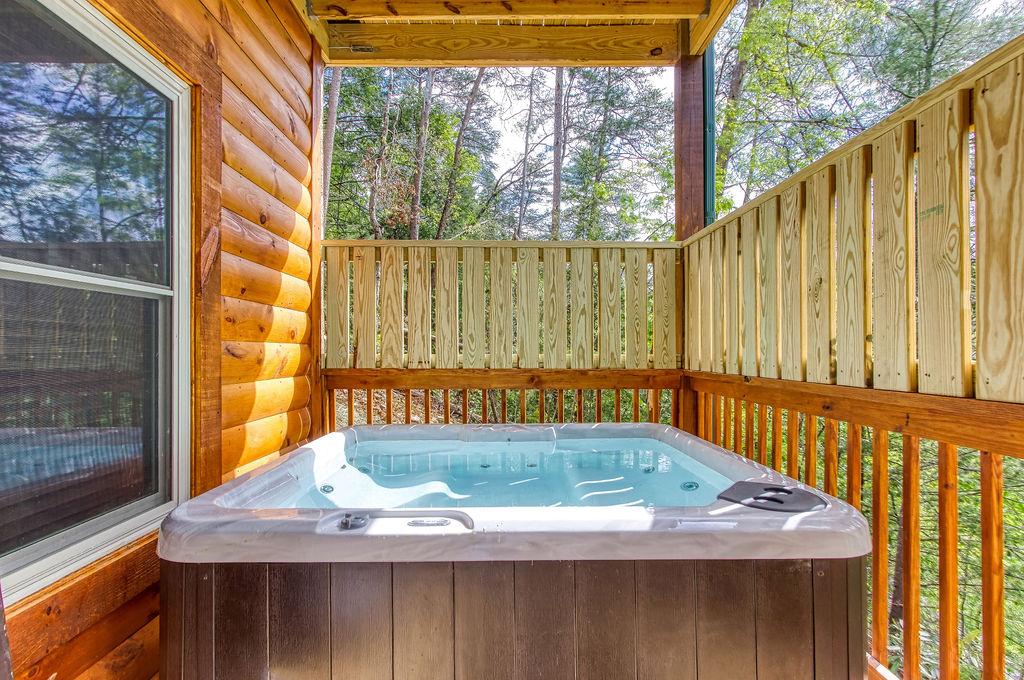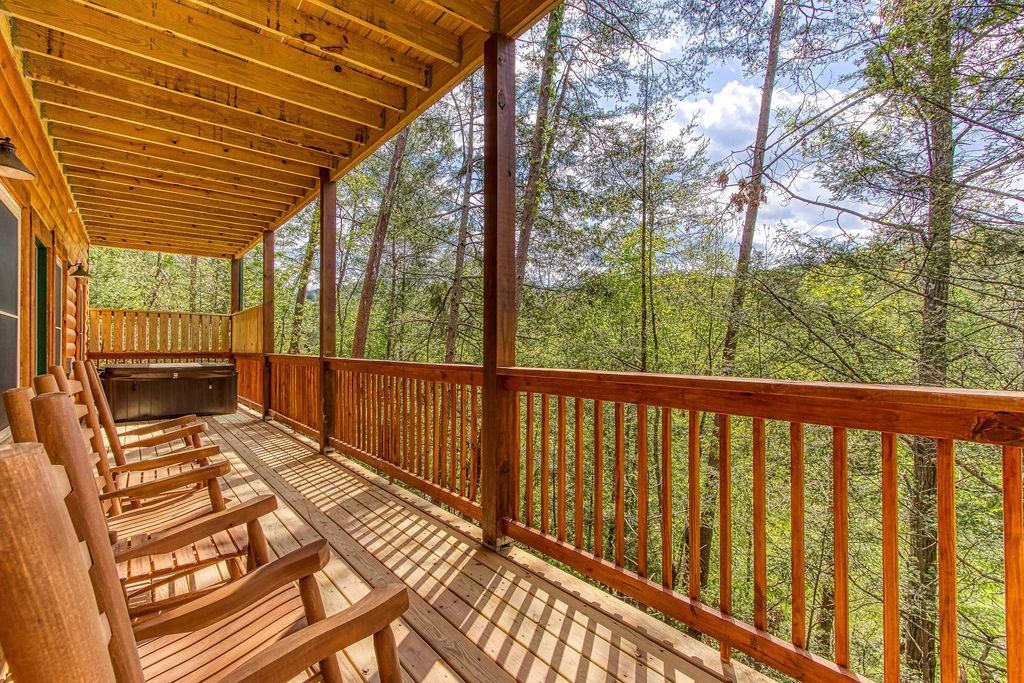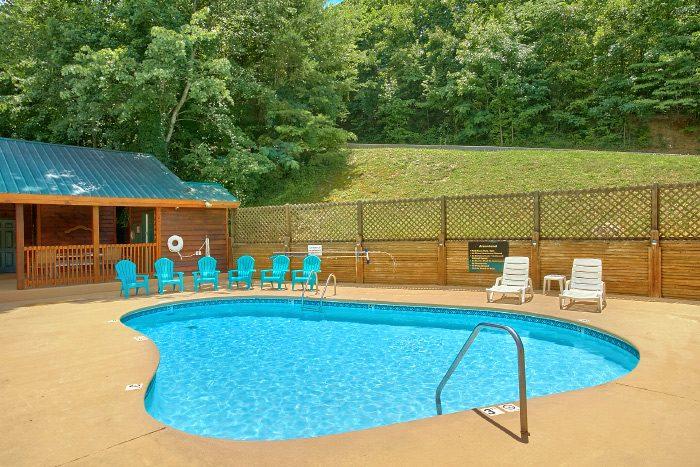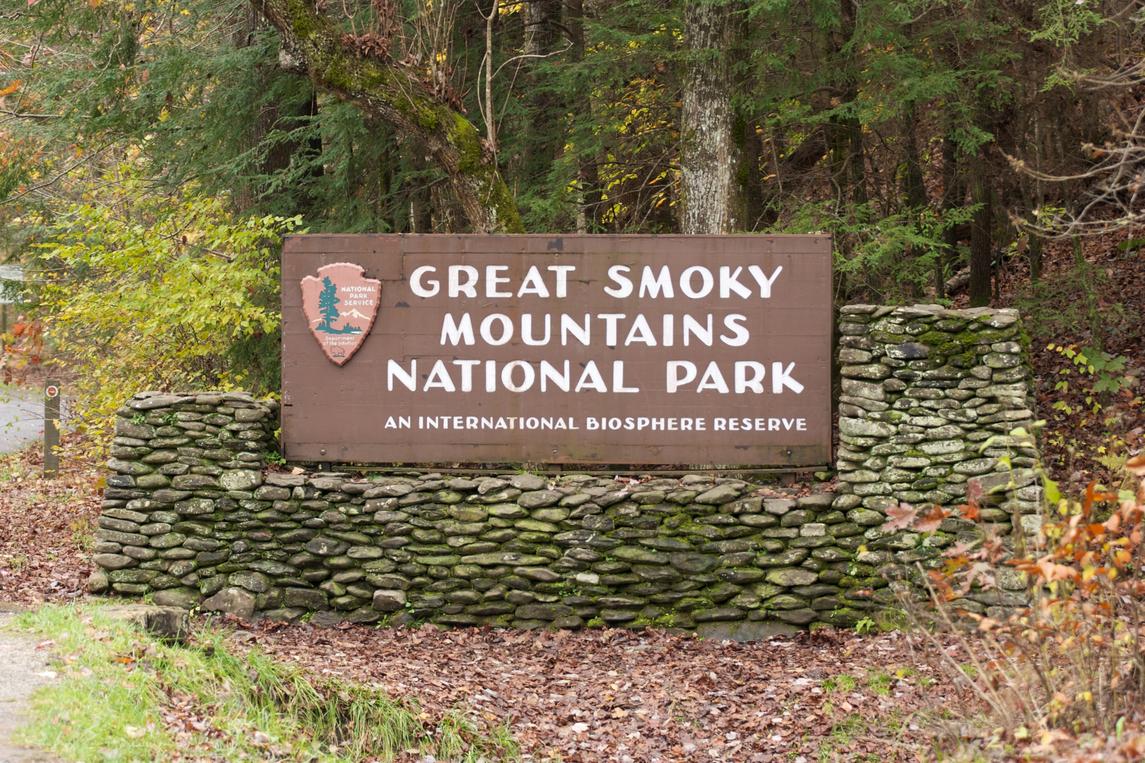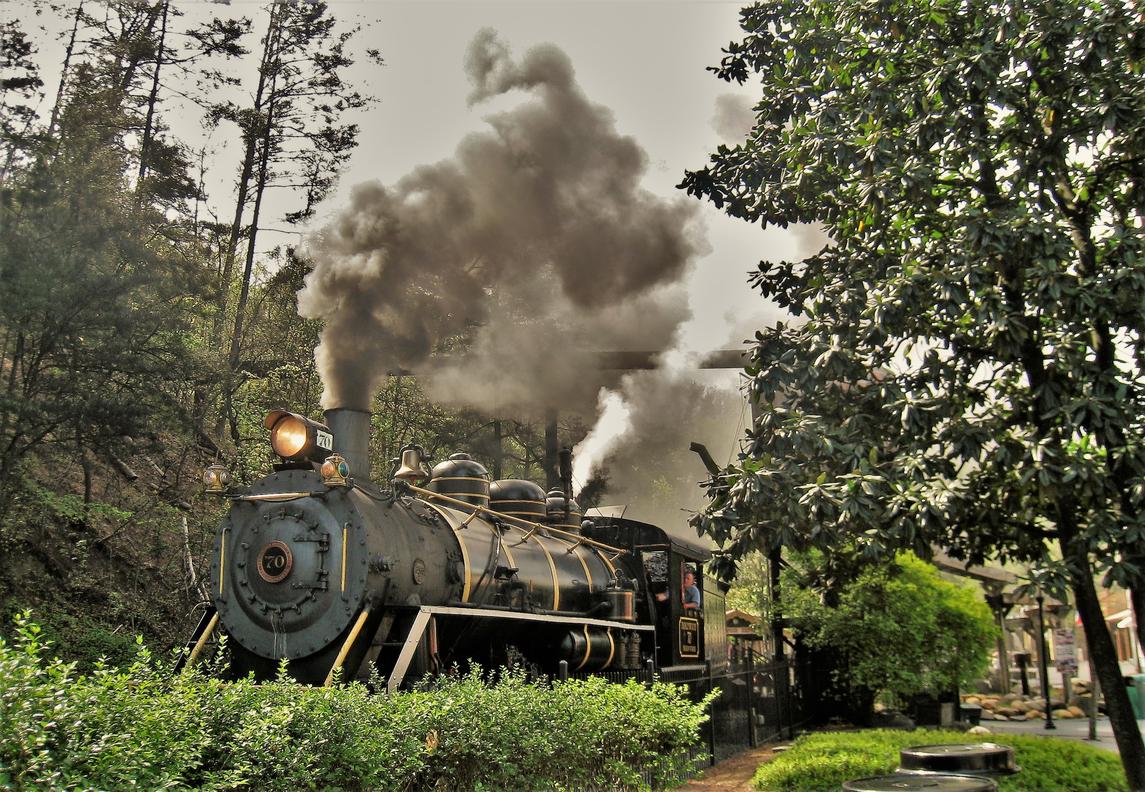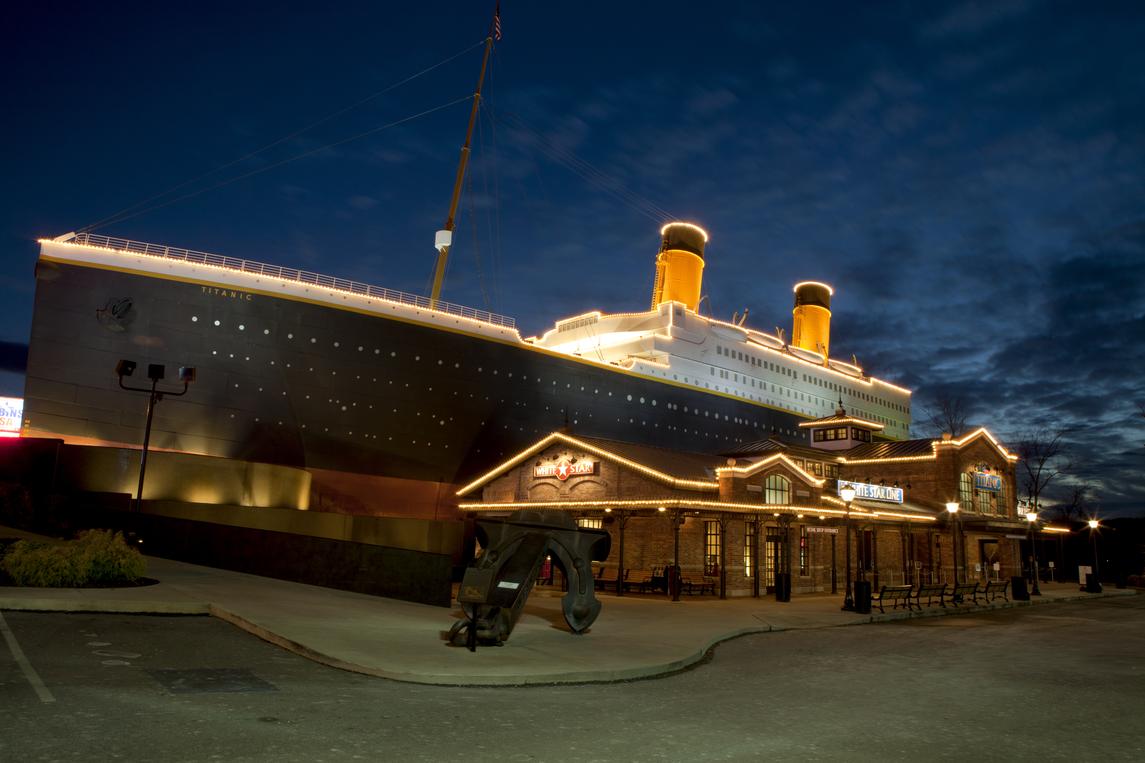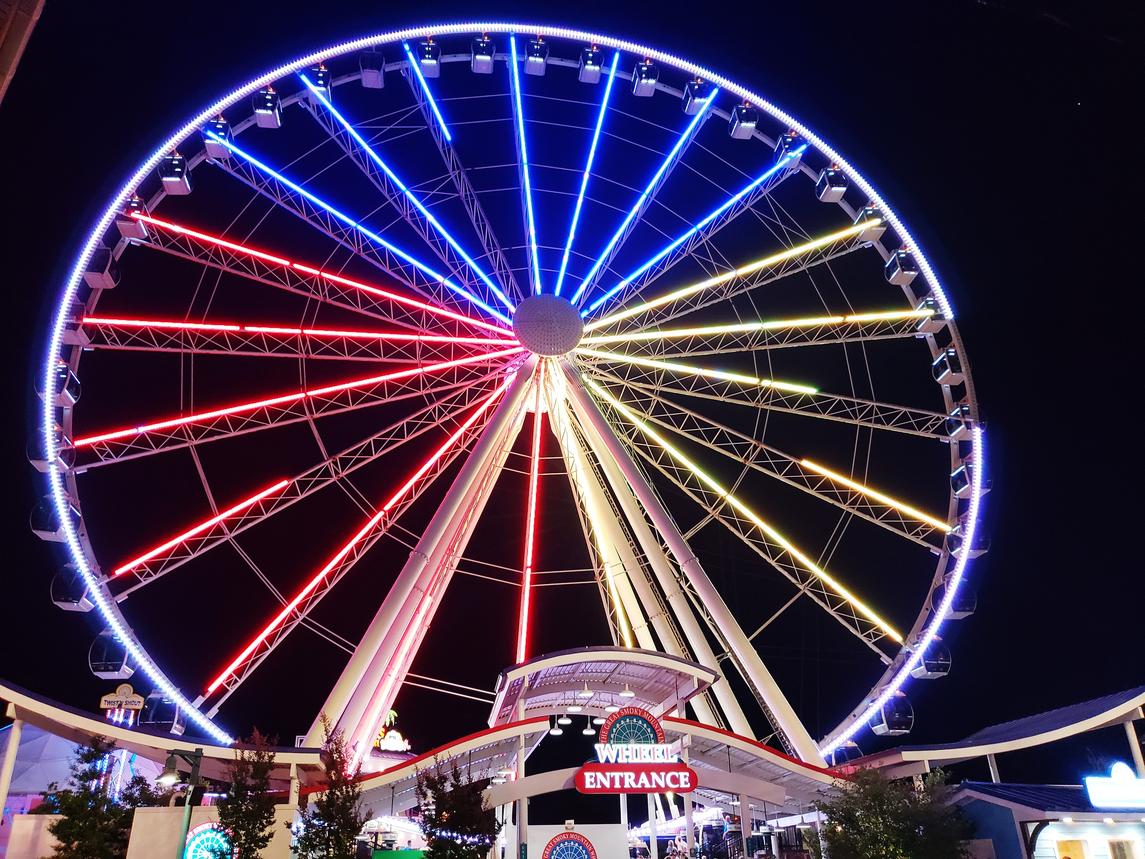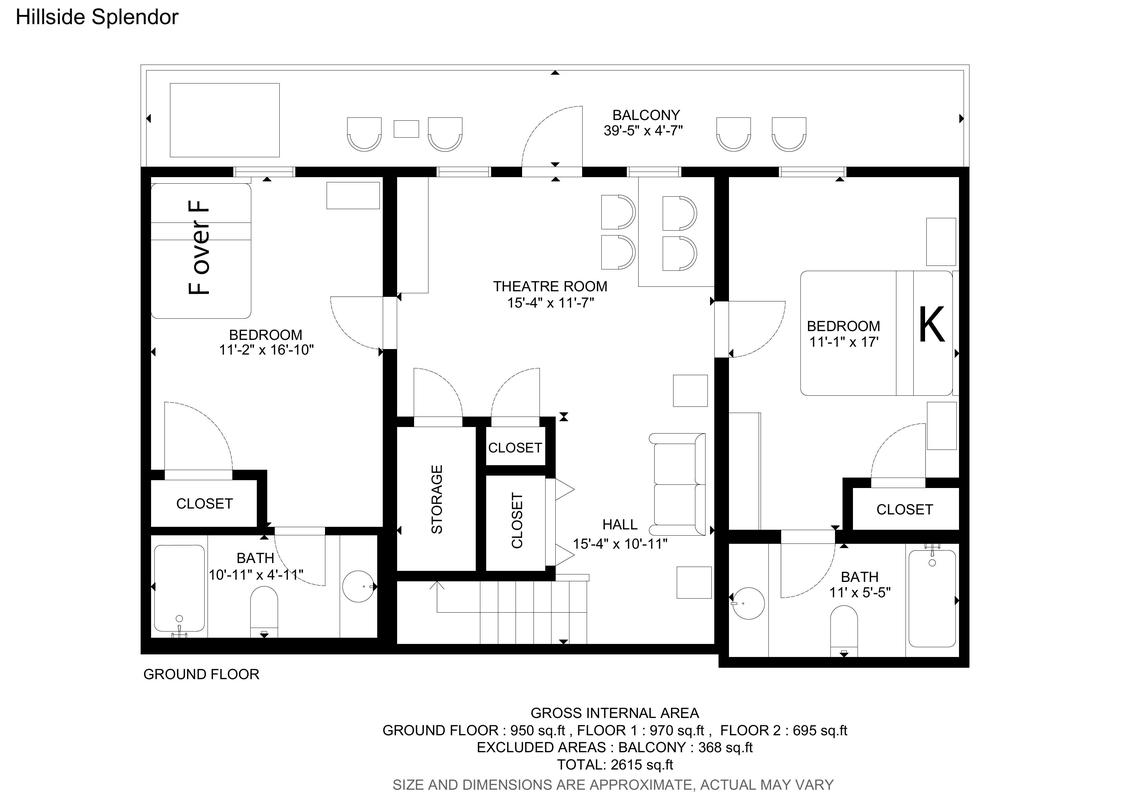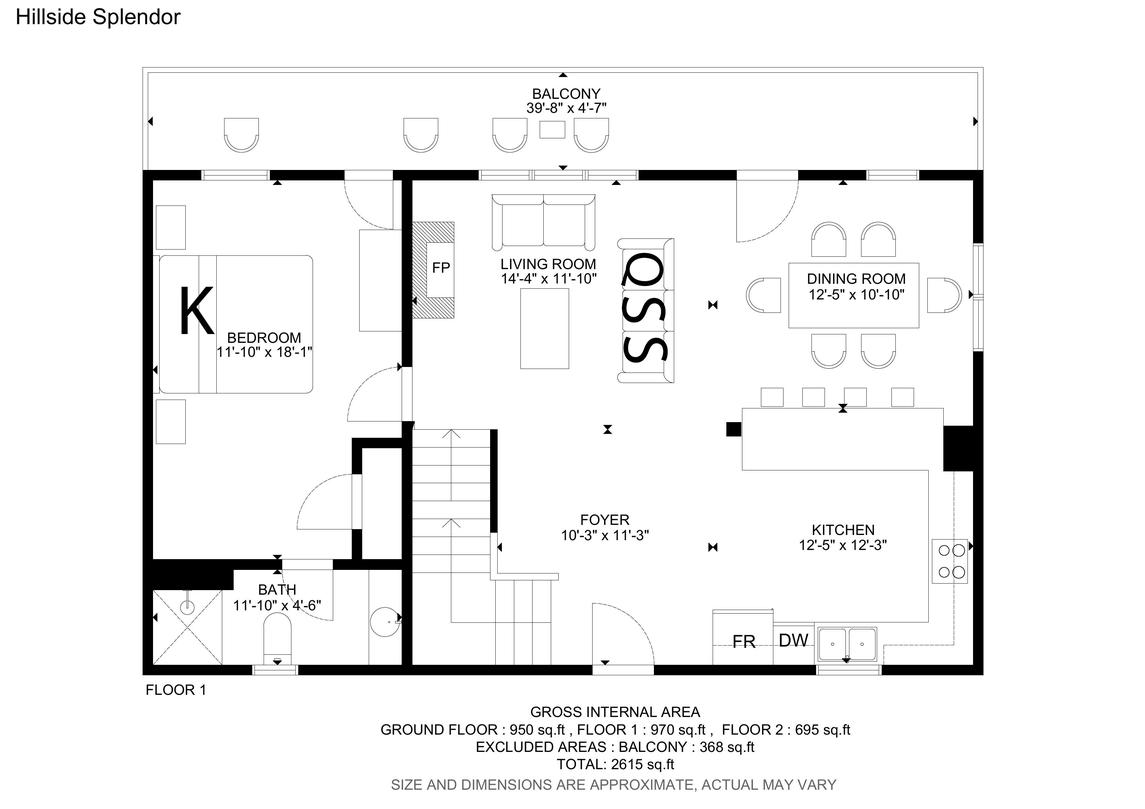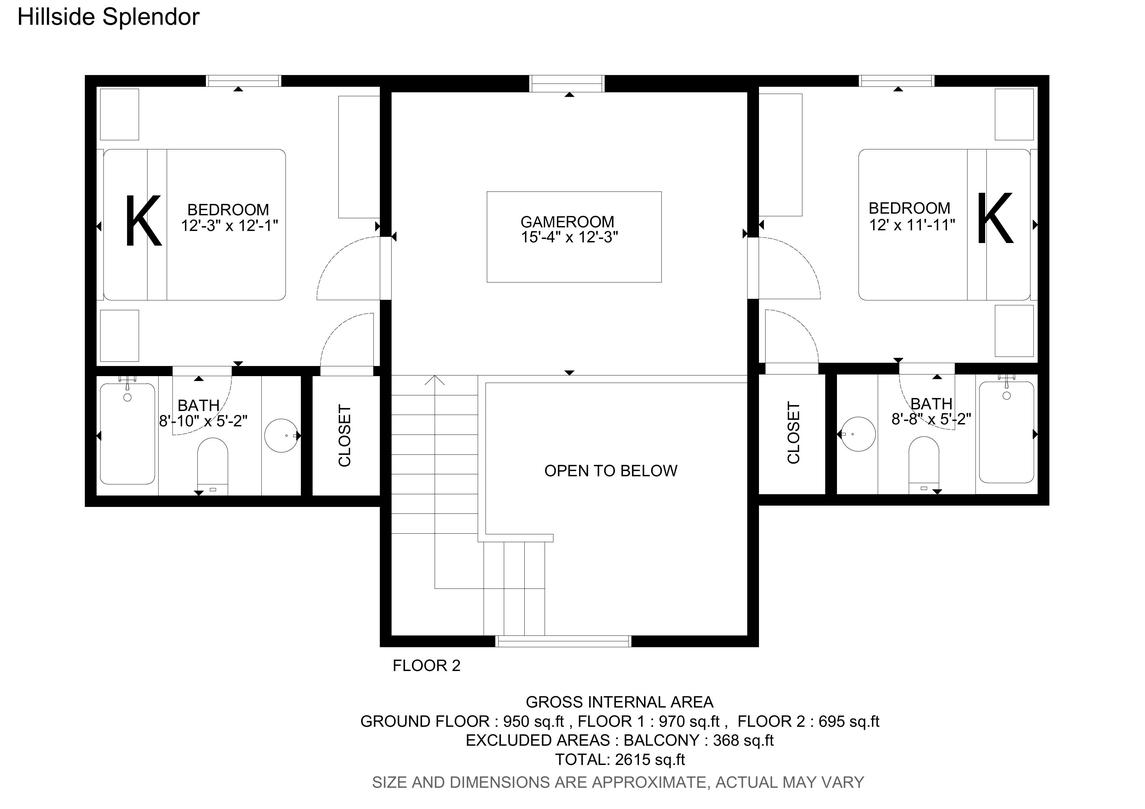 Description
Amenities
Reviews
---
This 5-bedroom 5-bathroom property lives up to its name being Hillside from the pool in Arrowhead Resort. Less than 10 minutes from the center of Pigeon Forge Parkway you will have easy access to and from town making planning your vacation remarkably simple.
Once you have arrived just take a few steps up to the front entry deck and feel total relaxation as you step inside. As you walk in you will be greeted with an open floor plan of the living room, dining area, and kitchen. The kitchen area is fully equipped with new stainless-steel appliances and a lengthy breakfast bar. This living room and dining area are across from the kitchen laid out perfectly to enjoy a family meal and conversate while still enjoy the game on game day. In the evenings snuggle on the sofa by the electric fireplace and enjoy a good book or movie. On this level is also a back deck with plenty of space to grill out one night if the chef every gets tired of cooking.
Looking for something else to do to pass time on a rainy day? Head downstairs and enjoy a movie and popcorn in true theater seating. There is deck off this level as well holding a brand-new bubbly hot tub just waiting for you to jump in and soak all your cares away. You also have an upstairs game room loft with a pool table to pass some time.
Time for everyone to turn in choose from 4 king suites and one bunk room. There is two of the suites off the loft upstairs with each having their own TV and private bathroom with a shower tub combo. The Main level has one of the suites with its own TV and private bathroom with a walk-in shower. The last suite is downstairs fully decked out like the rest with a TV and private bathroom with shower tub combo. You also have a bunk room across from the suite on the lower level with its own TV and bathroom with shower tub combo, not to mention two sleeper sofas as well one on the main level and the other downstairs. This gives everyone plenty of sleeping space to choose from so you can wake well rested and start a new day.
This property offers the perfect combination of alone and together time that every member of the family can genuinely enjoy on their vacation. You will have everything you need and more at Hillside Splendour for a splendid family getaway having you wanting to keep revisiting and making memories for years to come.
Joan B Sharp
We enjoyed the cabin very much. It was conveniently located for trips to the park and the grocery. It was also right across the street from the pool.
Russell Pool
This was a great cabin that is centrally located to all attractions. Very clean and plenty of space for our whole group of 11
Carly Blankenship
Beautiful cabin! Beds and rooms were the most comfortable out of all cabins I've visited! Plenty of room!! Will definitely be back to this one!!
Jeff Arwood
Beautiful cabin, extremely clean. Updated throughout, very pretty comfortable king beds, my family and I really enjoyed ourselves here. Will be back for sure.
Amanda Forbus
Very nice cabin with a convenient location. King-sized beds
Chase
We had a wonderful time staying at Hillside Splendour with our friends. There are 9 kids between us, and we all had plenty of room for fun and for sleeping. It's right across the road from the pool, which was a real perk for the kiddos, and they made great use of the movie room and pool table. The dining table is perfect for board games, and the kitchen was a great space to prepare meals.
david rollman
Beautiful & comfortable accommodations.
Timothy Pike
Beautiful cabin! It accommodated our group perfectly!! One little hiccup with a broken coffee pot, but it was replaced with a brand new one by the next morning. Would definitely stay here again!
Rebekah Davenport
Absolutely great! Beautiful cabin. Perfect for our bachelorette/bachelor weekend in gatlinburg. Nice place to just low key hang out with friends and enjoy the scenery.
Melissa Chinn
Nice clean cabin in a great location.
Denise Murphy
Beautiful cabin. Clean and spacious for our family of 9. Only thing we missed was the Mountain View.
Julie Carter
We had a great family weekend. I did lose a charm bracelet though so if you find it please please let me know. One scottish terrier charm. Thanks!!
Shavani Patel
Our cabin was beautiful and very spacious. Additionally, having a fully stocked kitchen as well as various entertainment options with our cabin (I.e pool table, large patio, theatre area, etc.) made our stay convenient and enjoyable. I'd definitely recommend Hillside Splendour for your stay, we only had one minor issue - our WiFi stopped working after our first night. However, this wasn't a major issue given we were out hiking/ exploring pigeon forge.
Devarta Monroe
Really nice and clean cabin! I highly recommend staying at the Hillside Splendour!
Michelle Whitaker
We so enjoyed are stay what a beautiful cabin it was I'm sorry I missed out on the free tickets maybe next time could have used that Dollywood ticket 🎫
Tonya House
Beautiful house. Had a few flaws but that makes things beautiful. Peaceful stay!! Will def book again. Thanks for everything.