Pigeon Forge Getaway
Select check-in and check-out dates
Please select the nights you would like to reserve using the availability calendars.
Bedrooms: 5 Bathrooms: 3 Sleeps: 18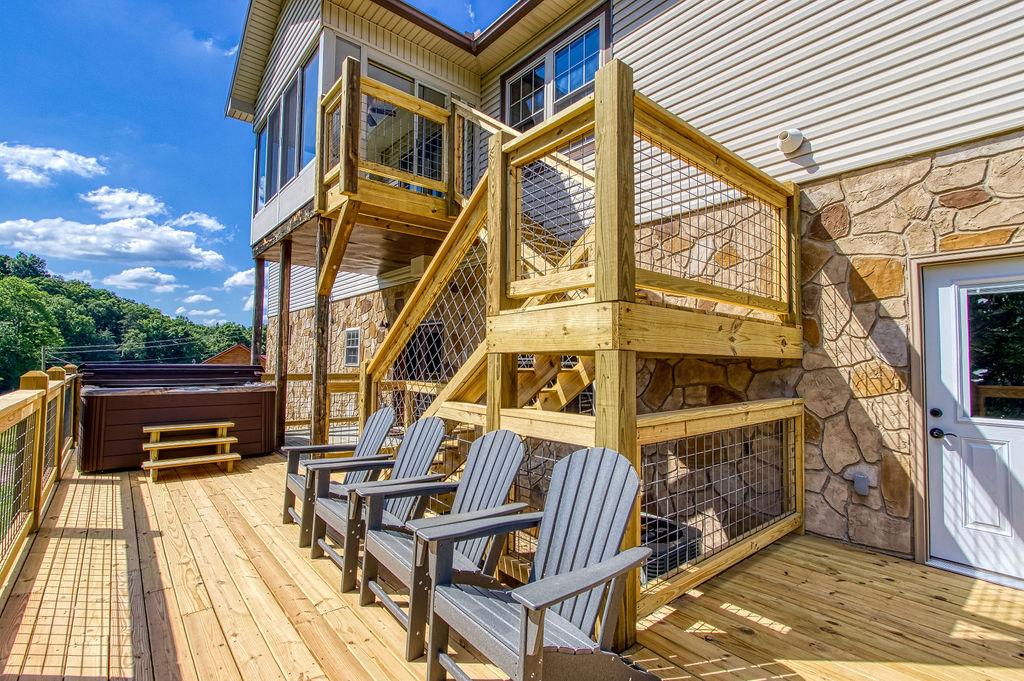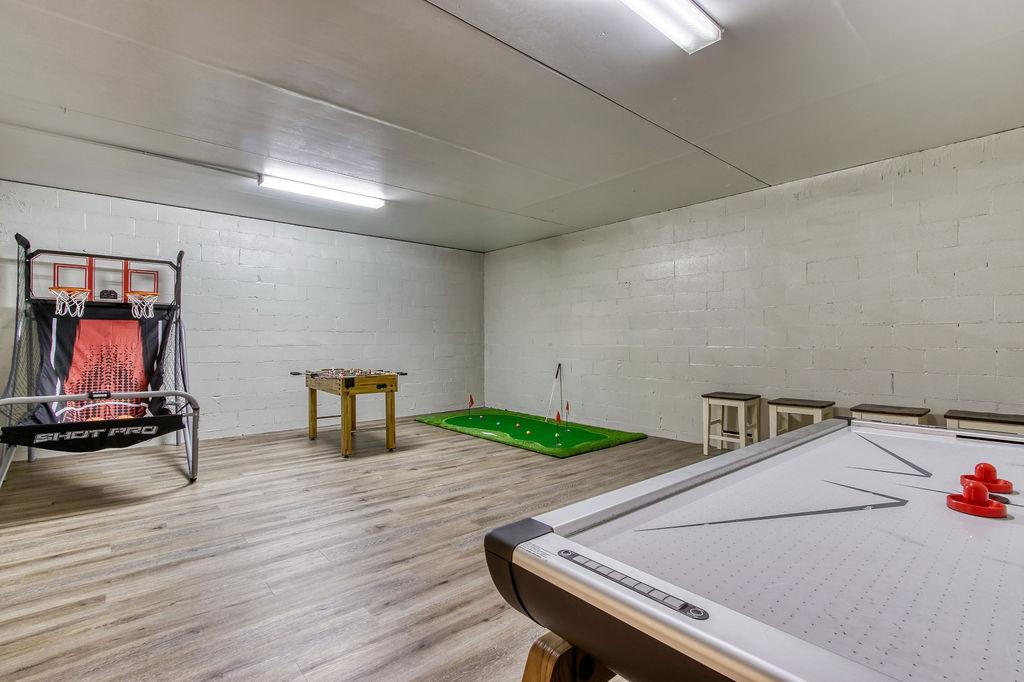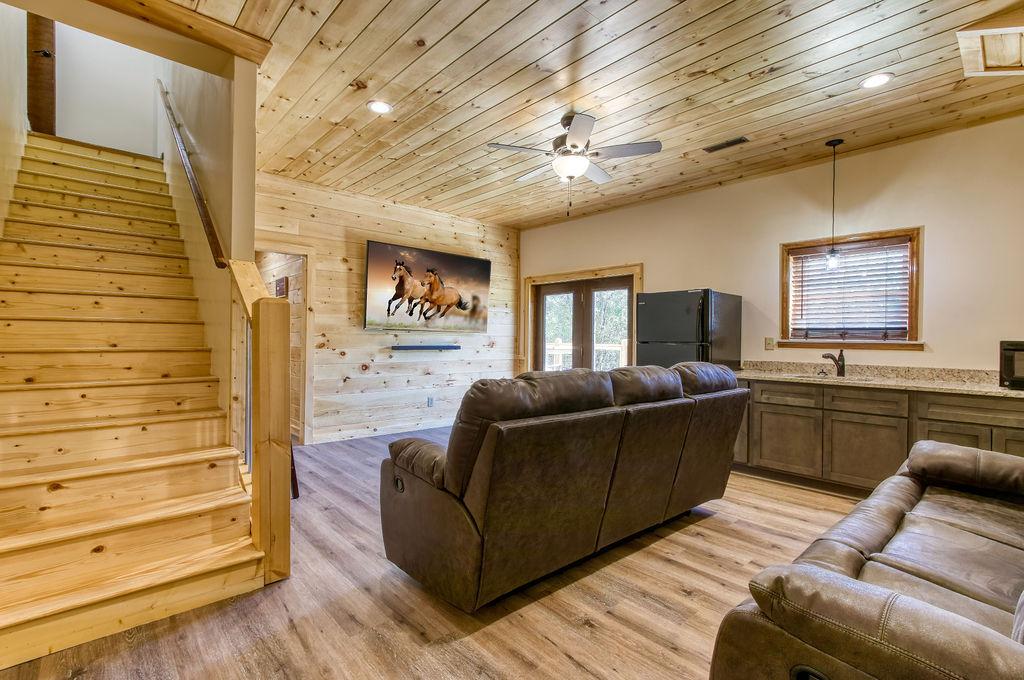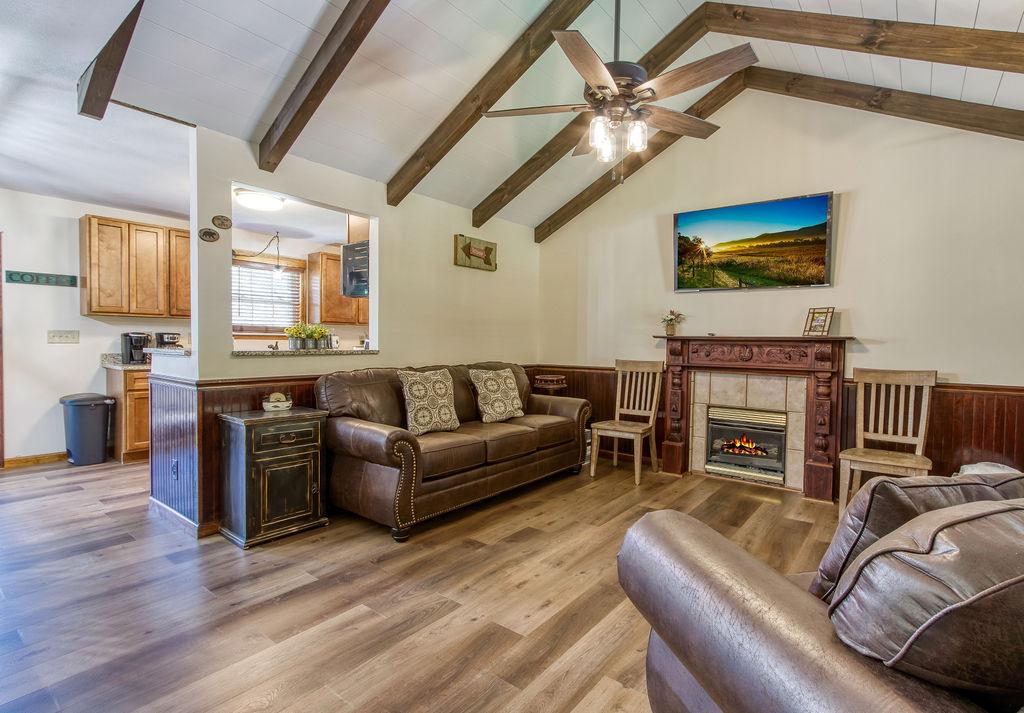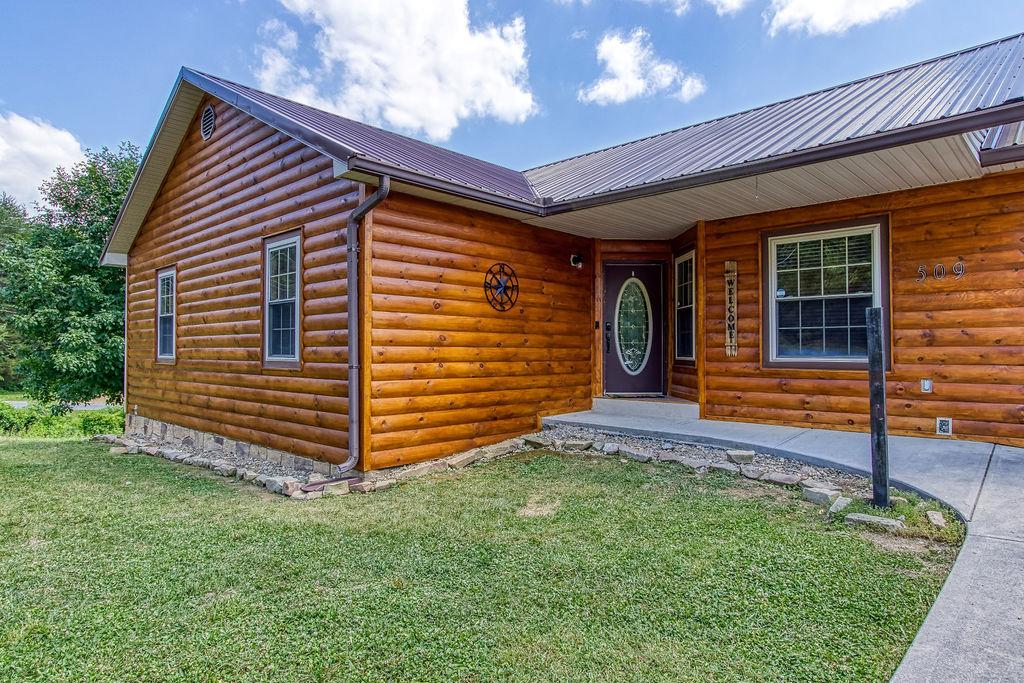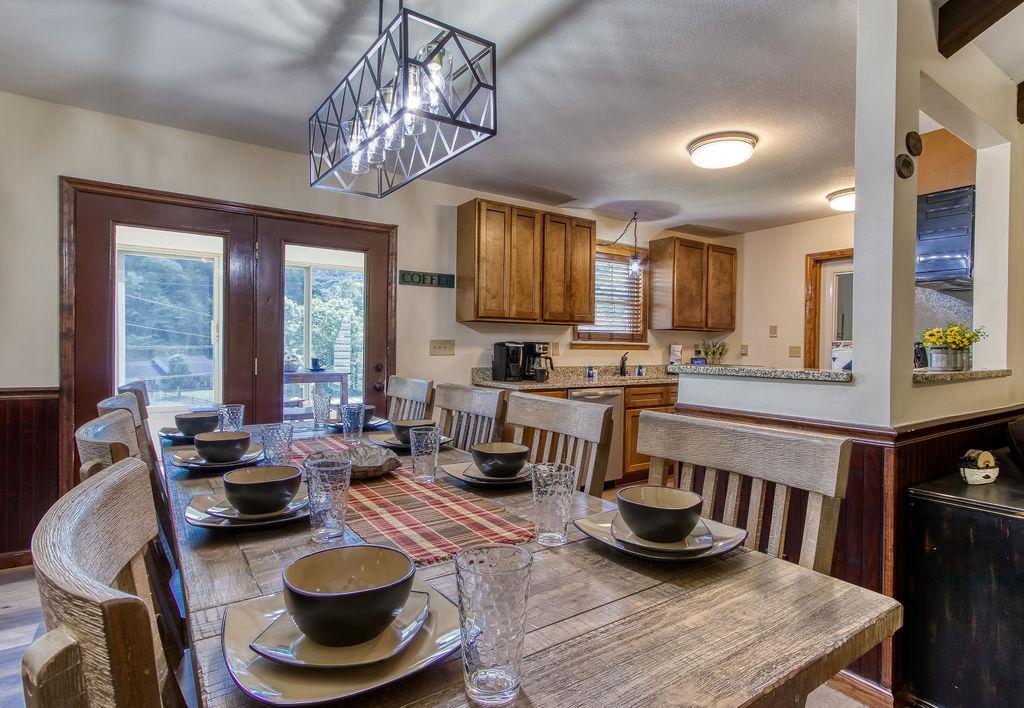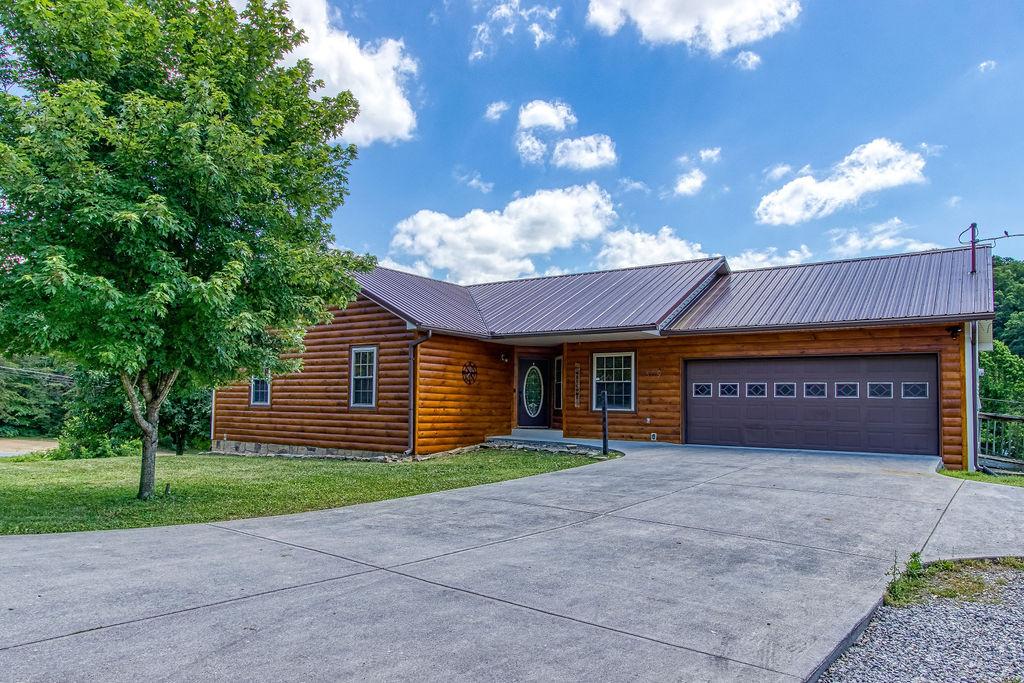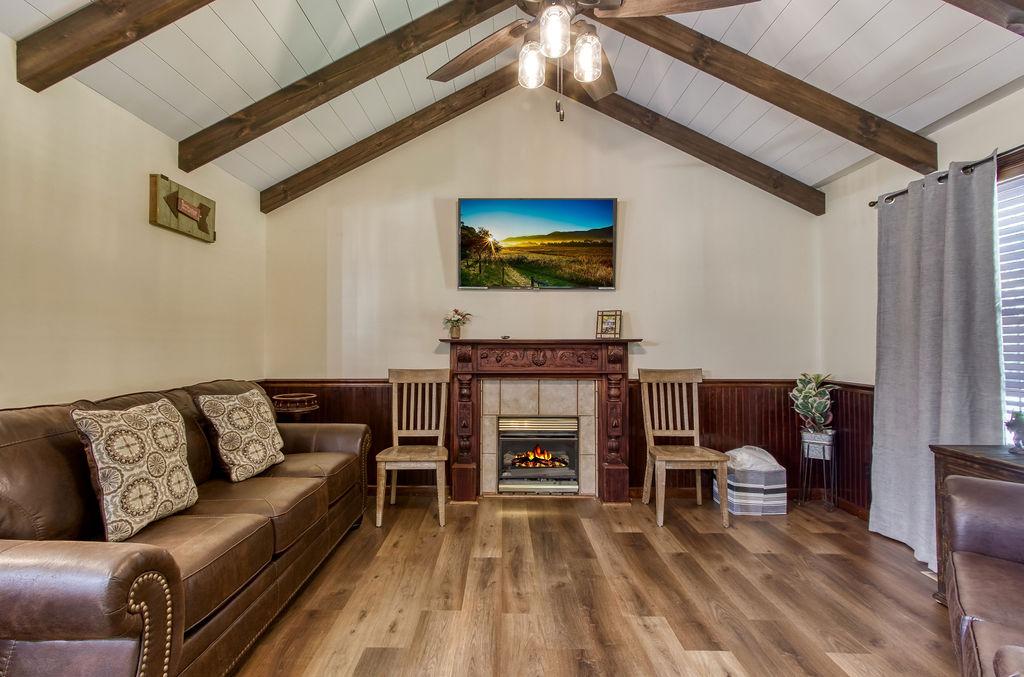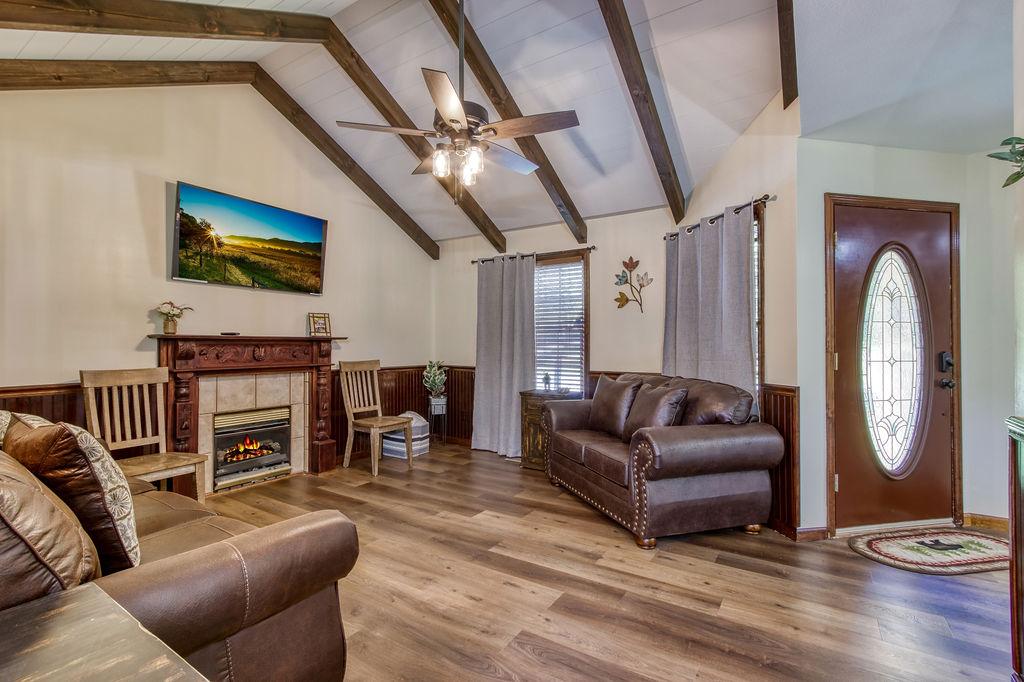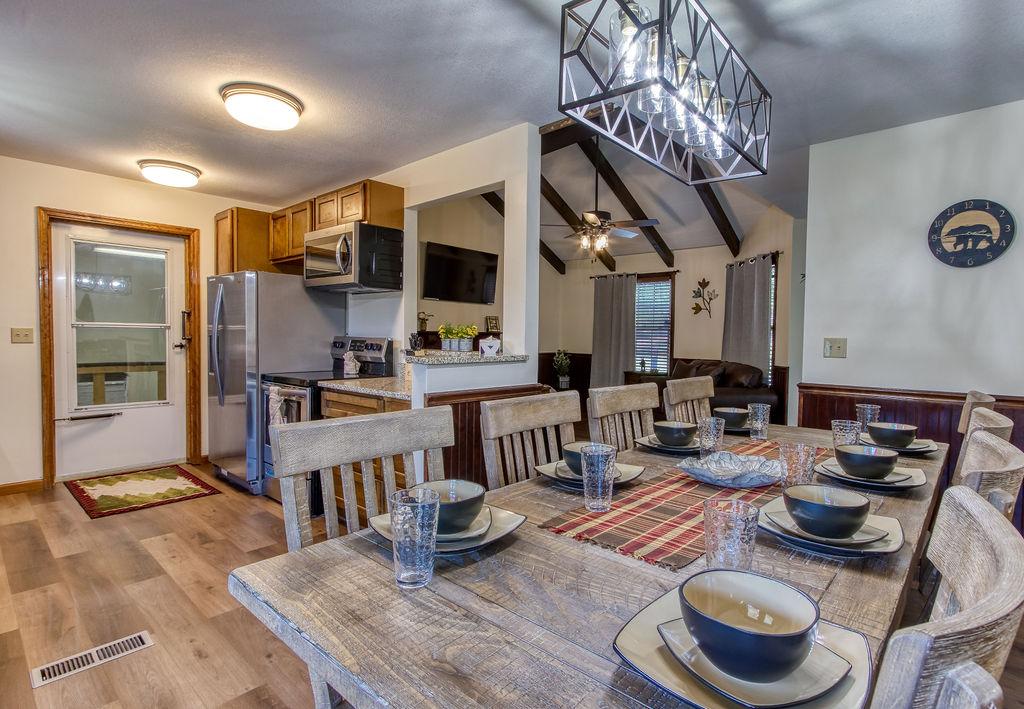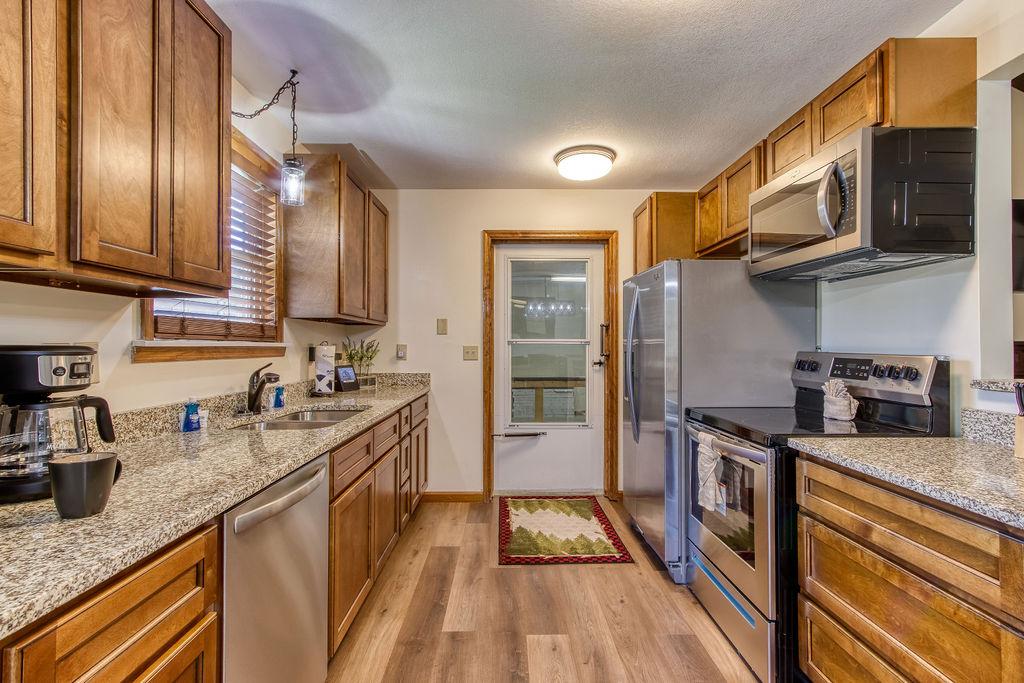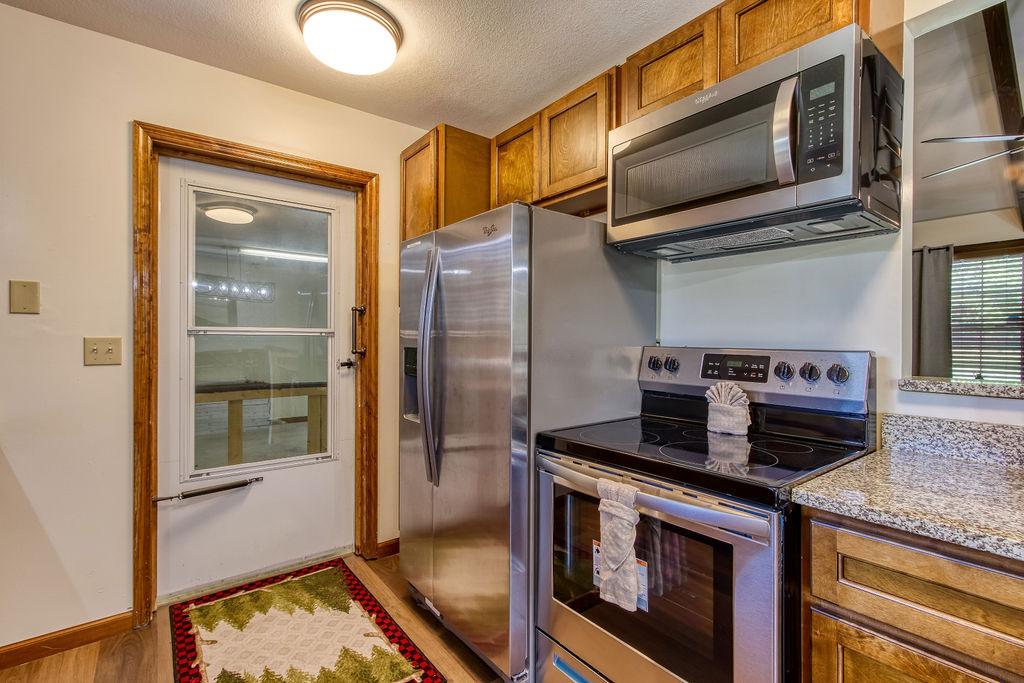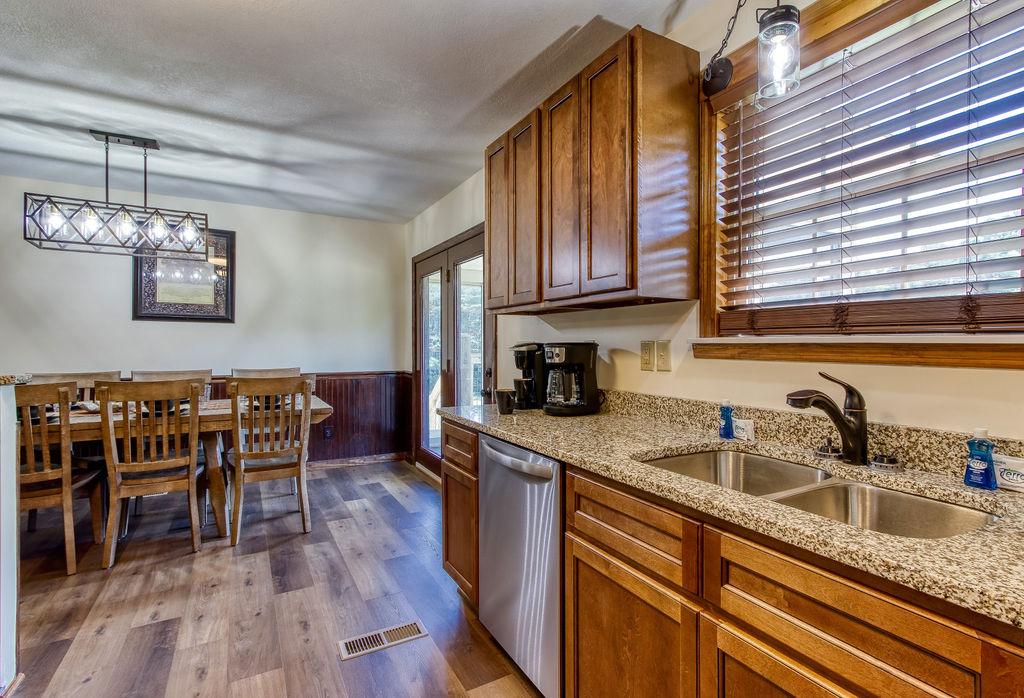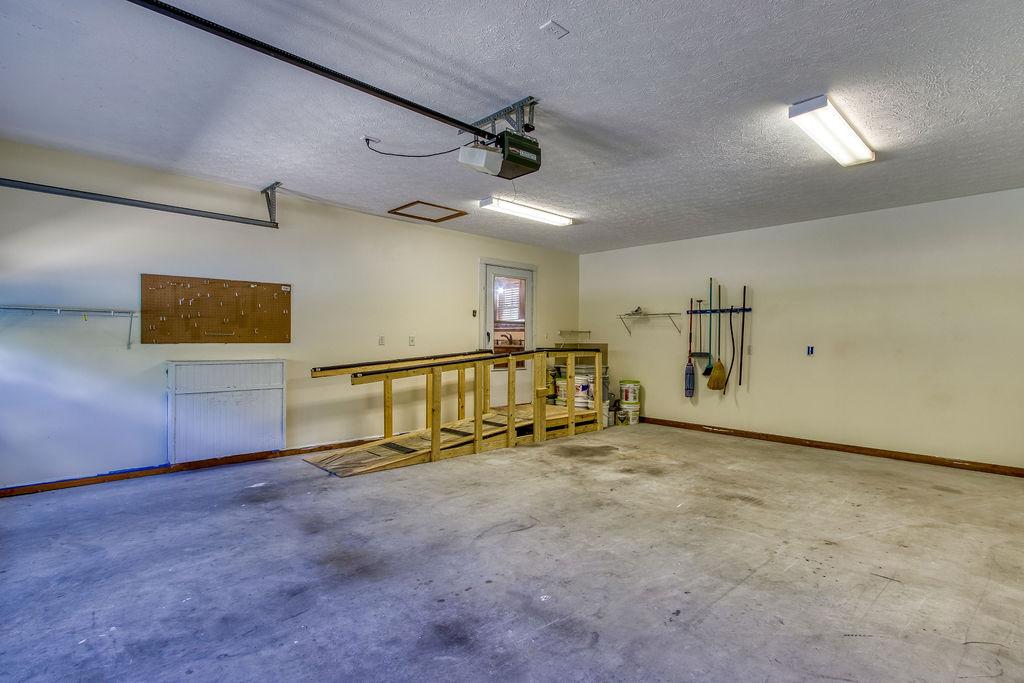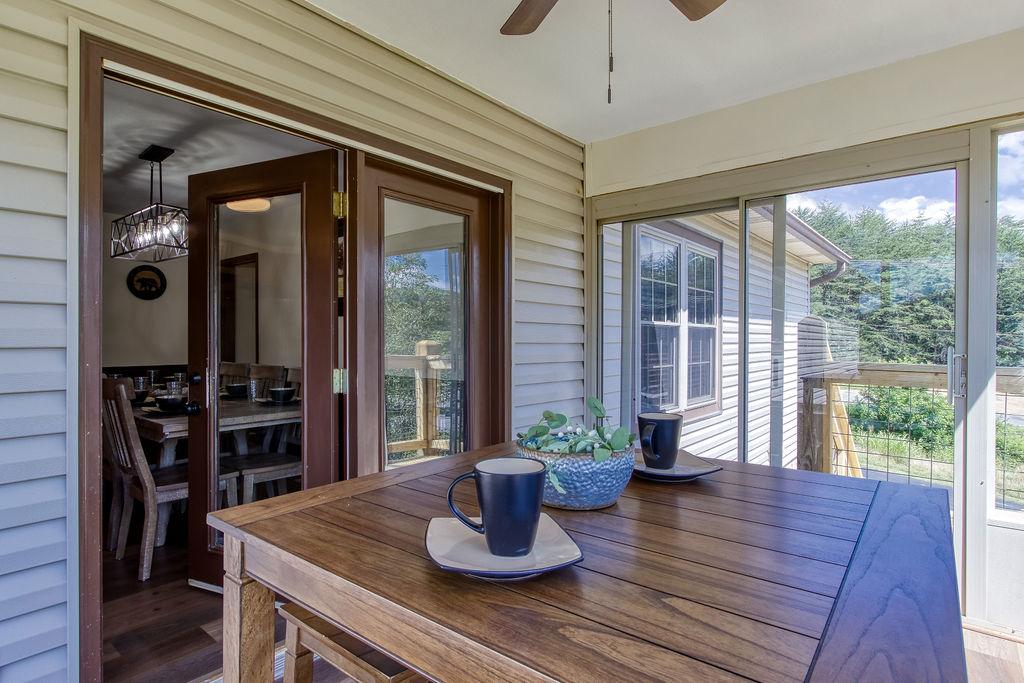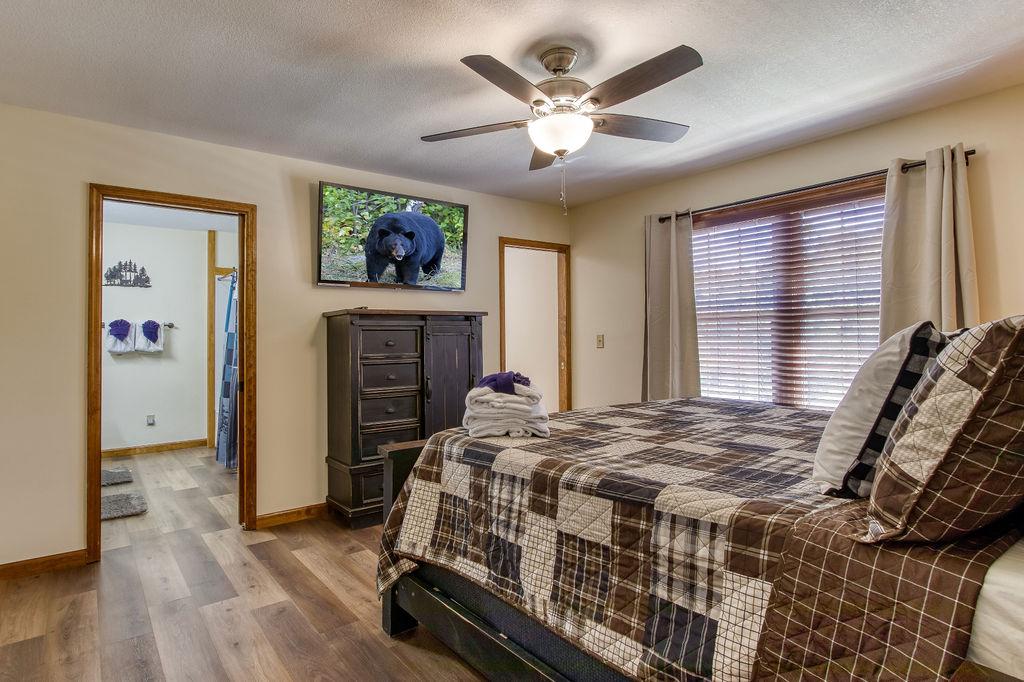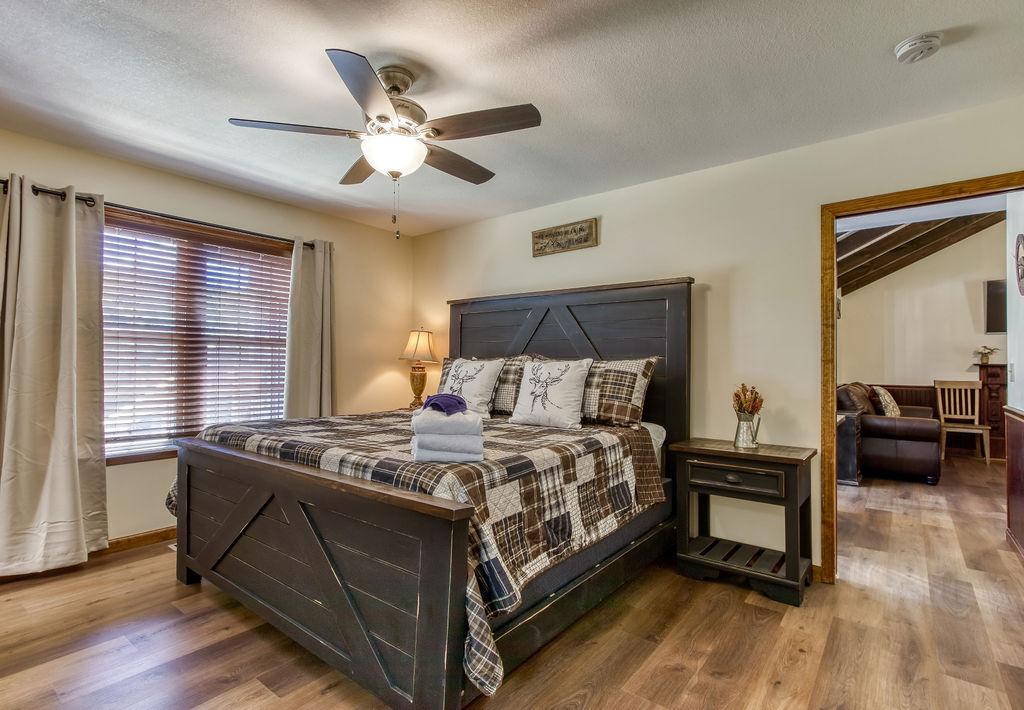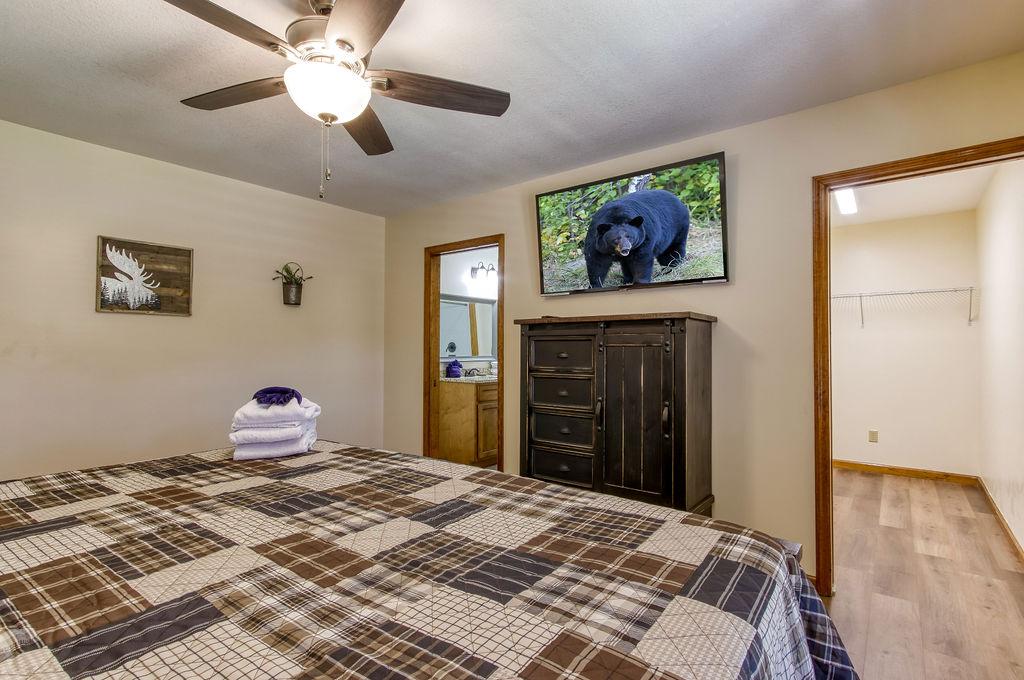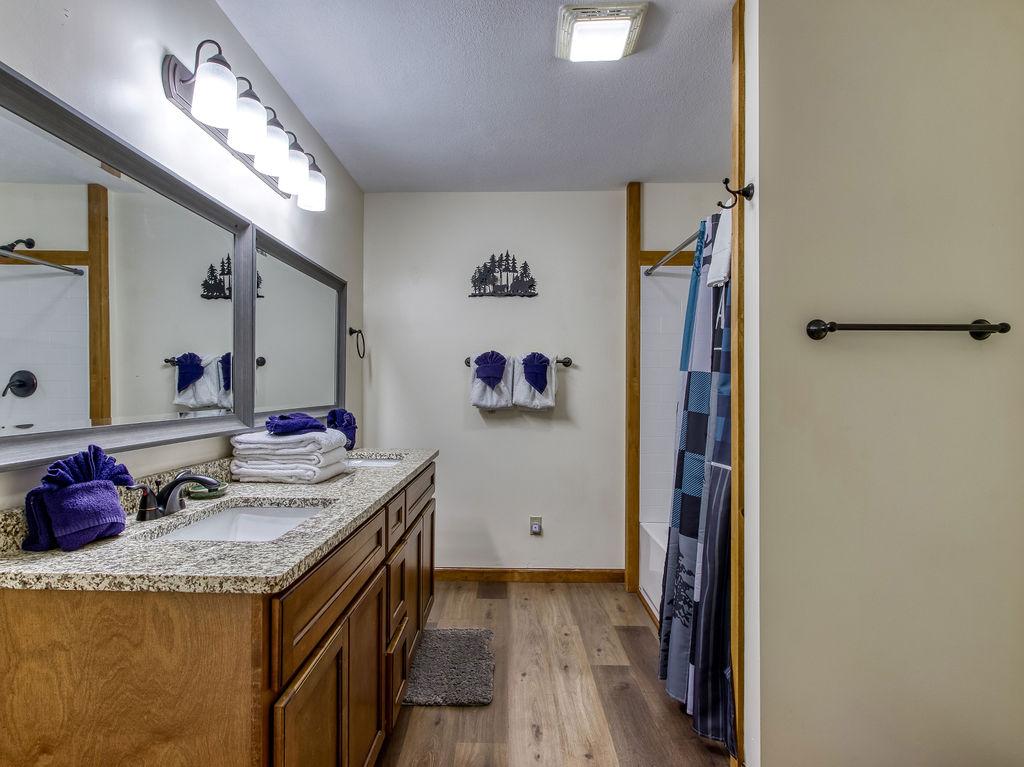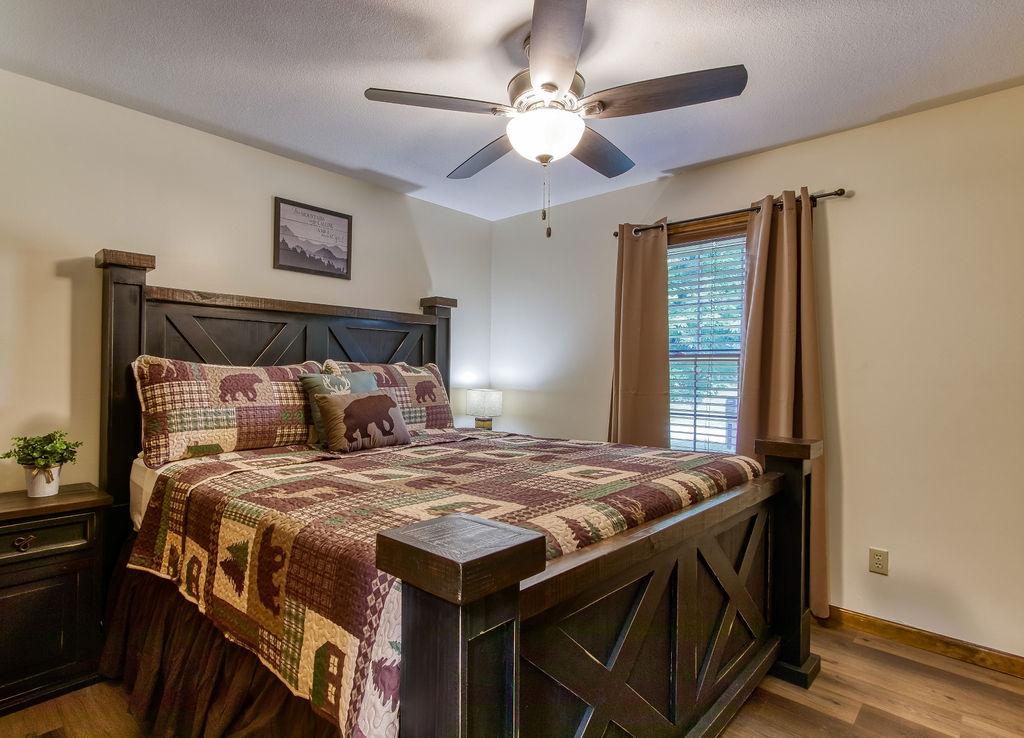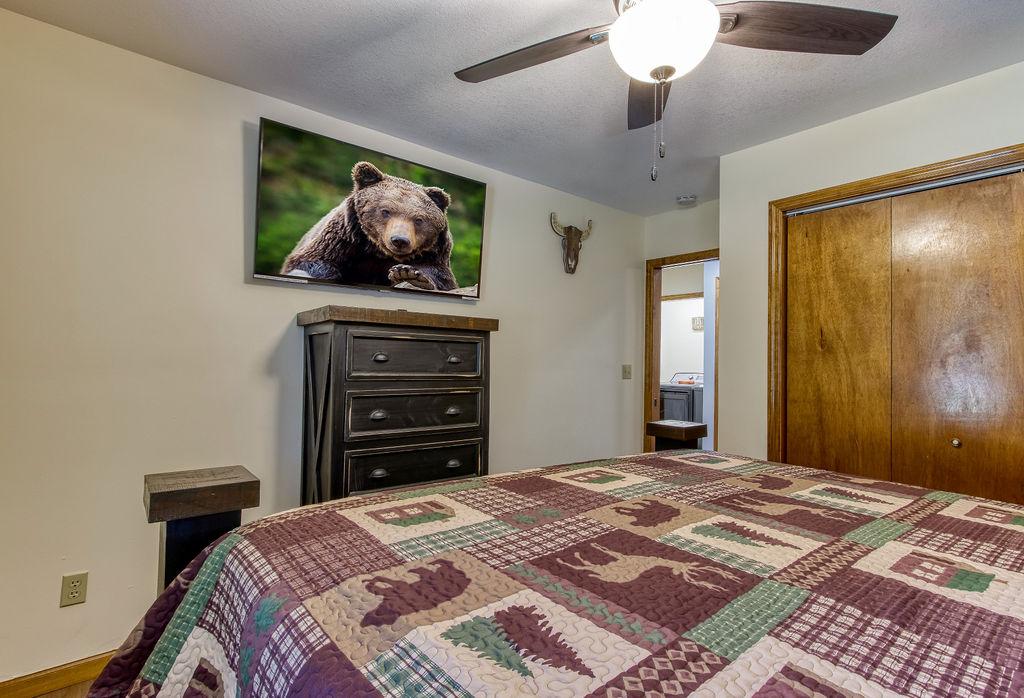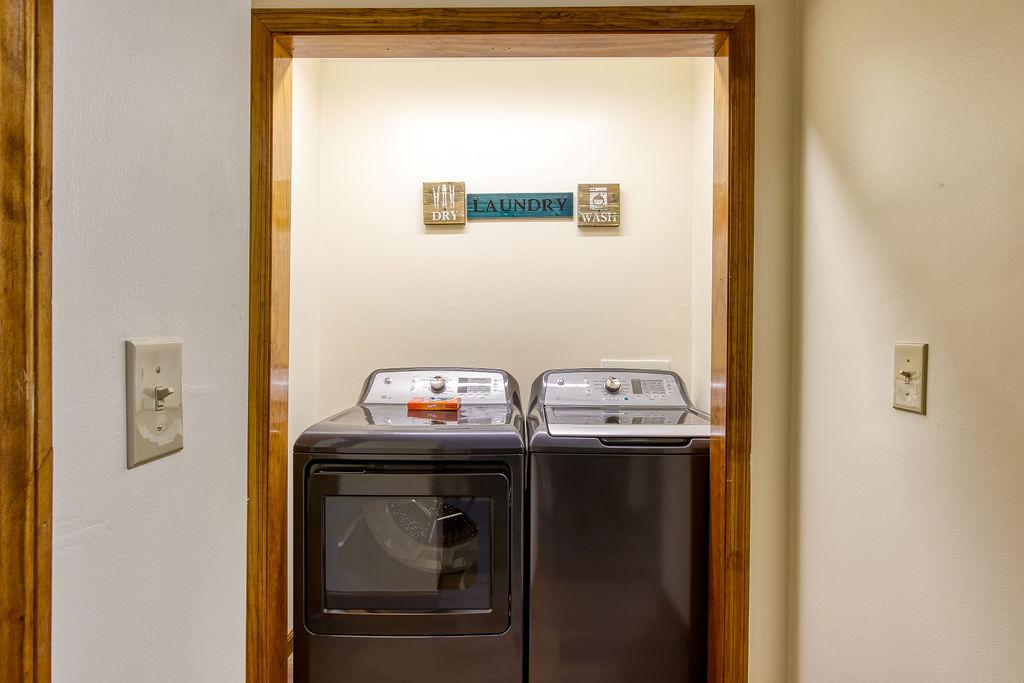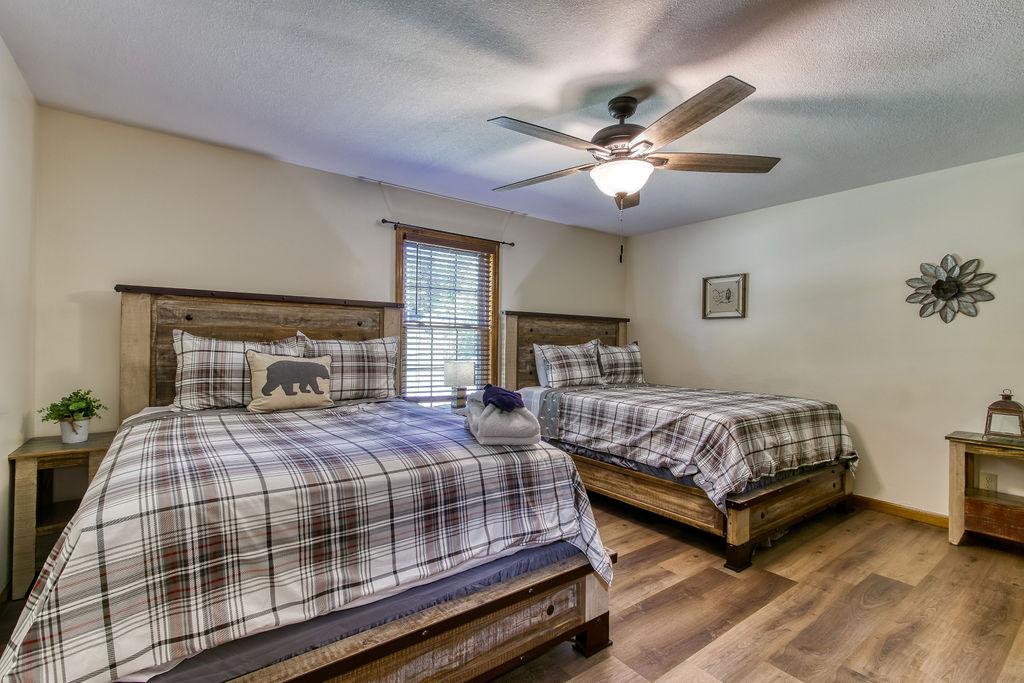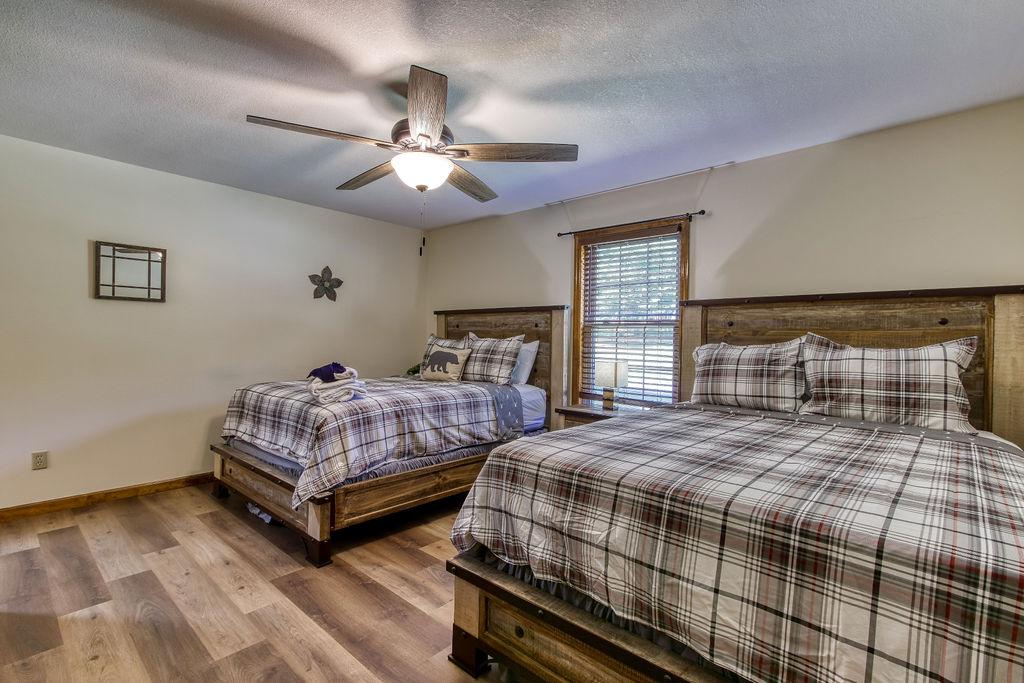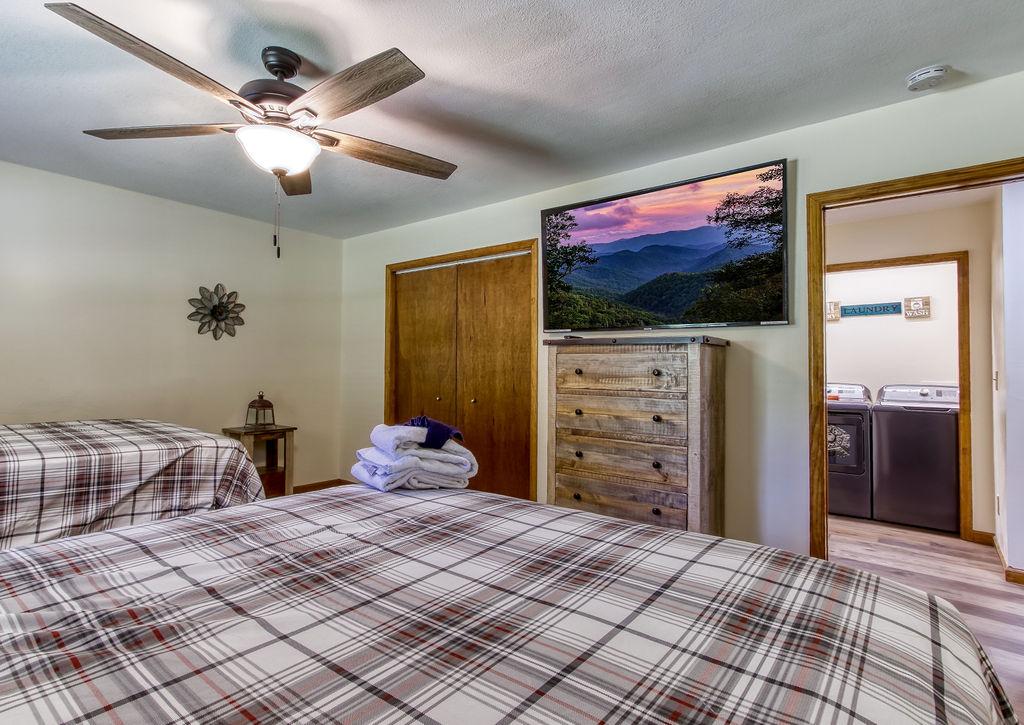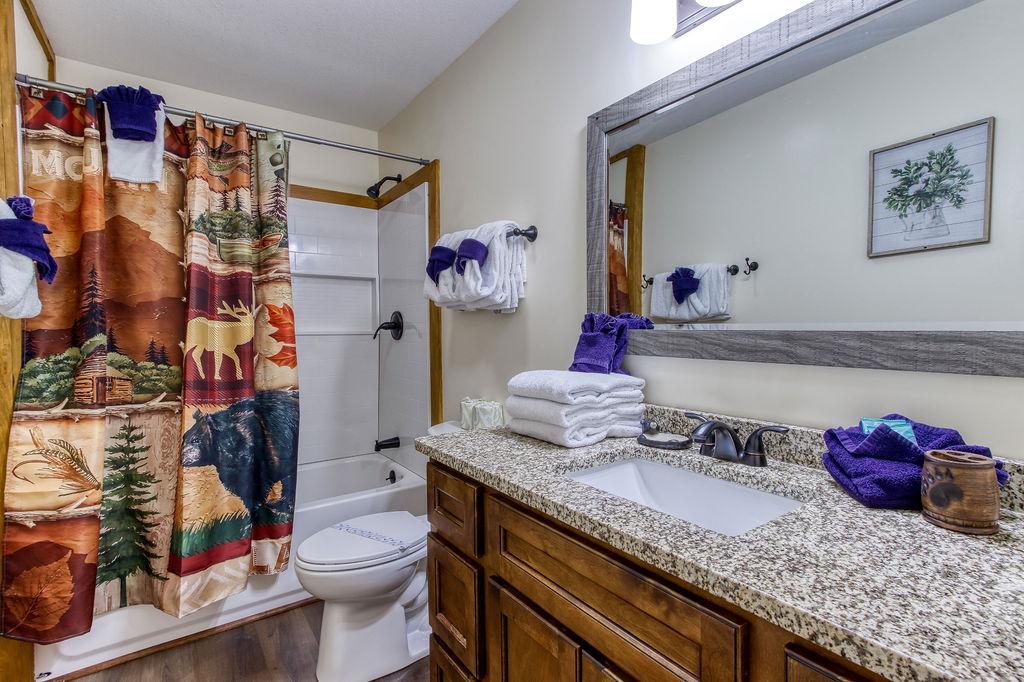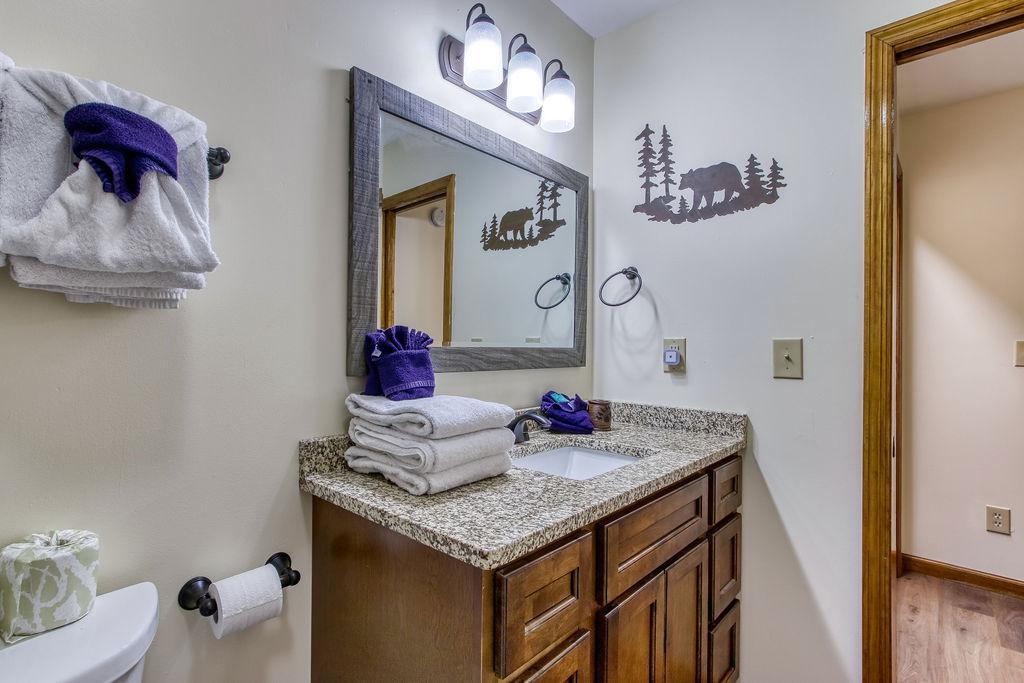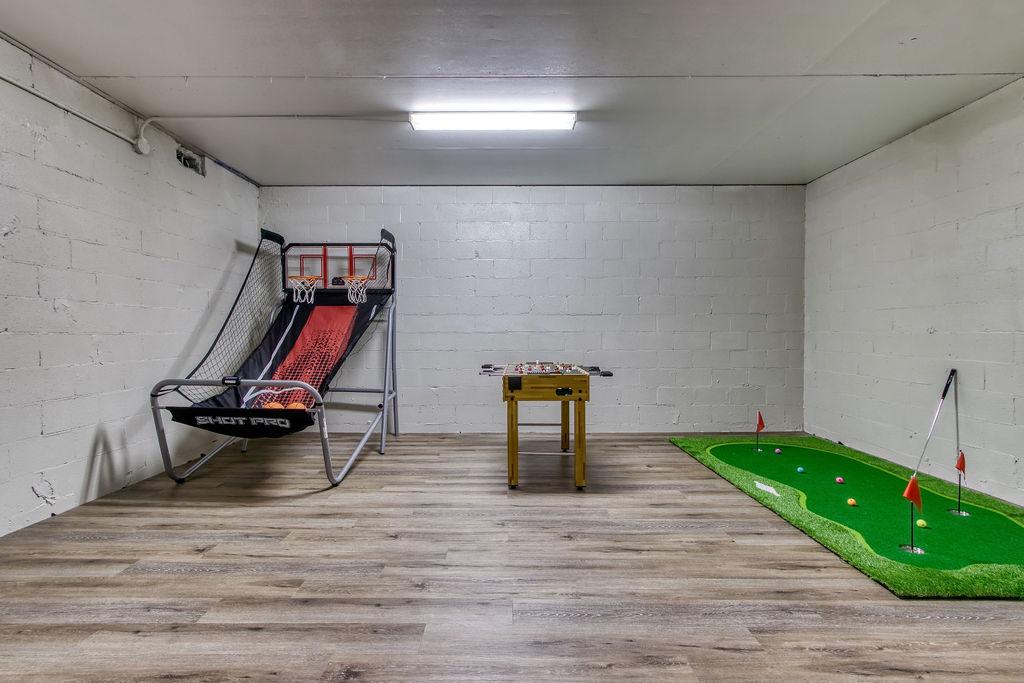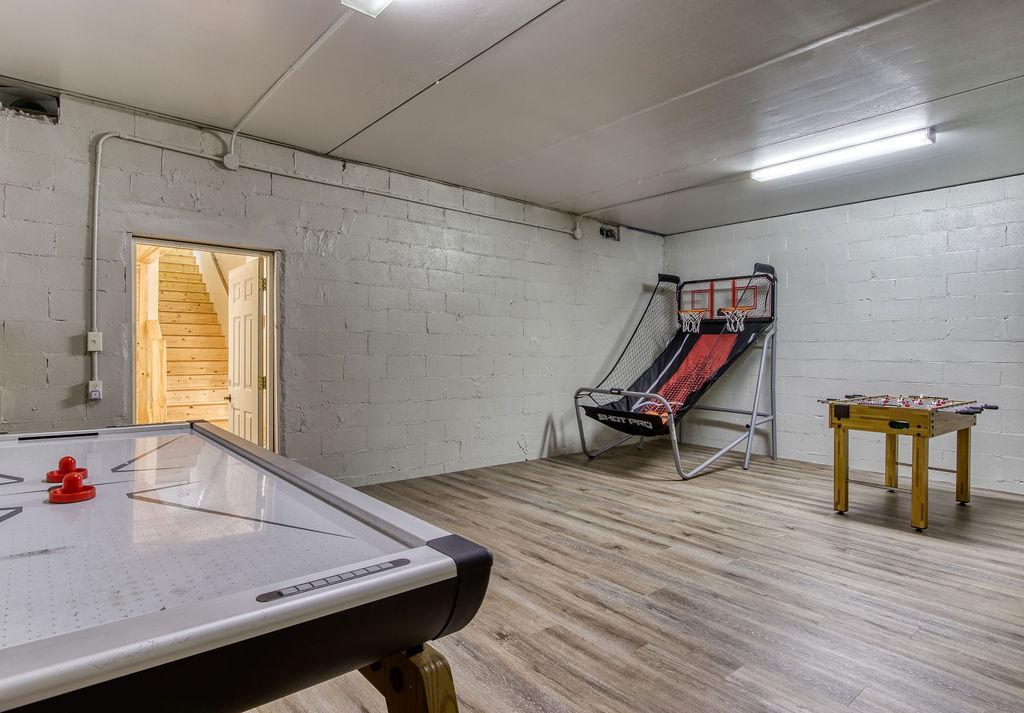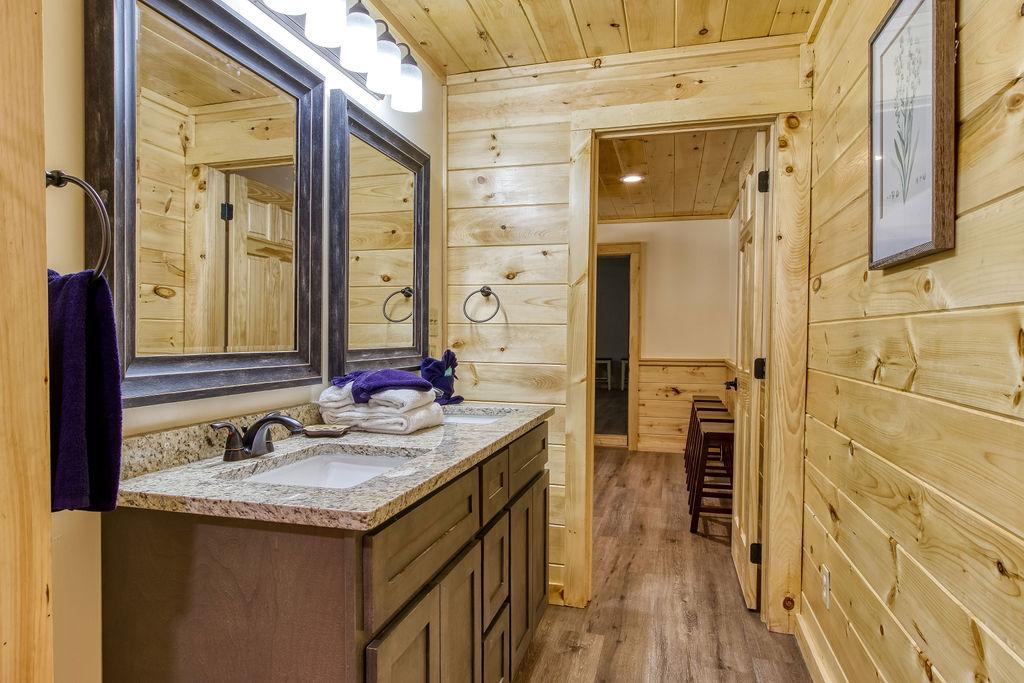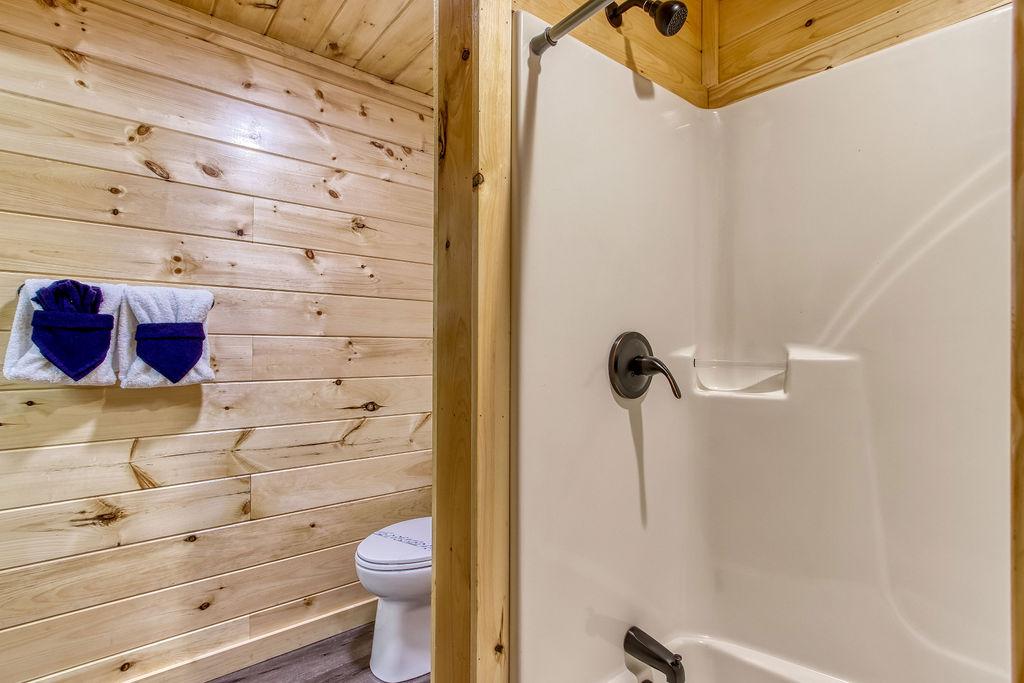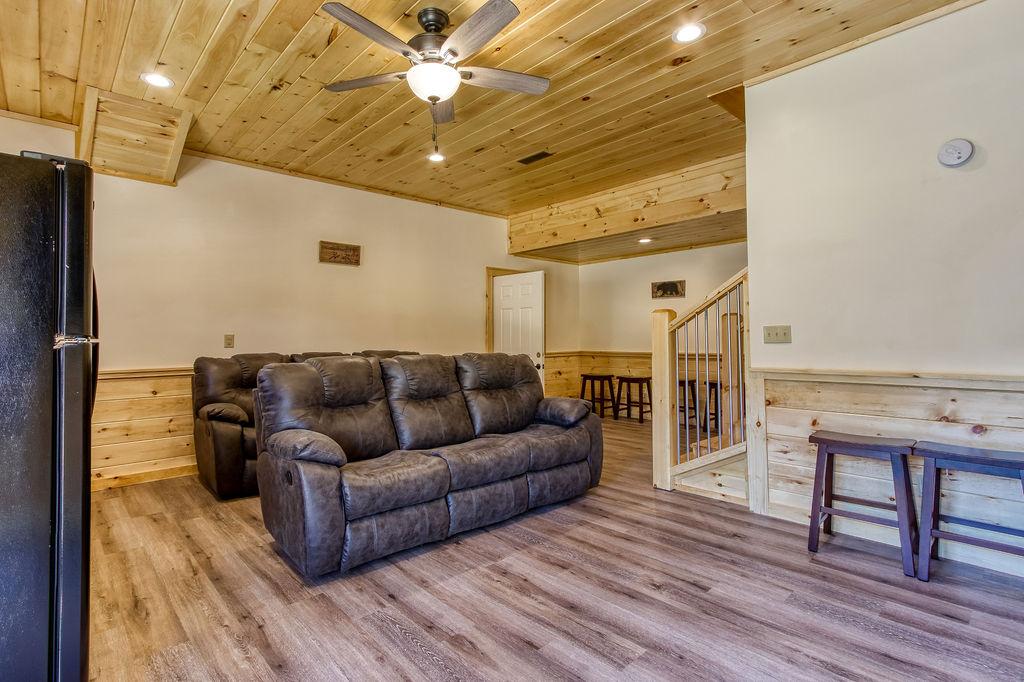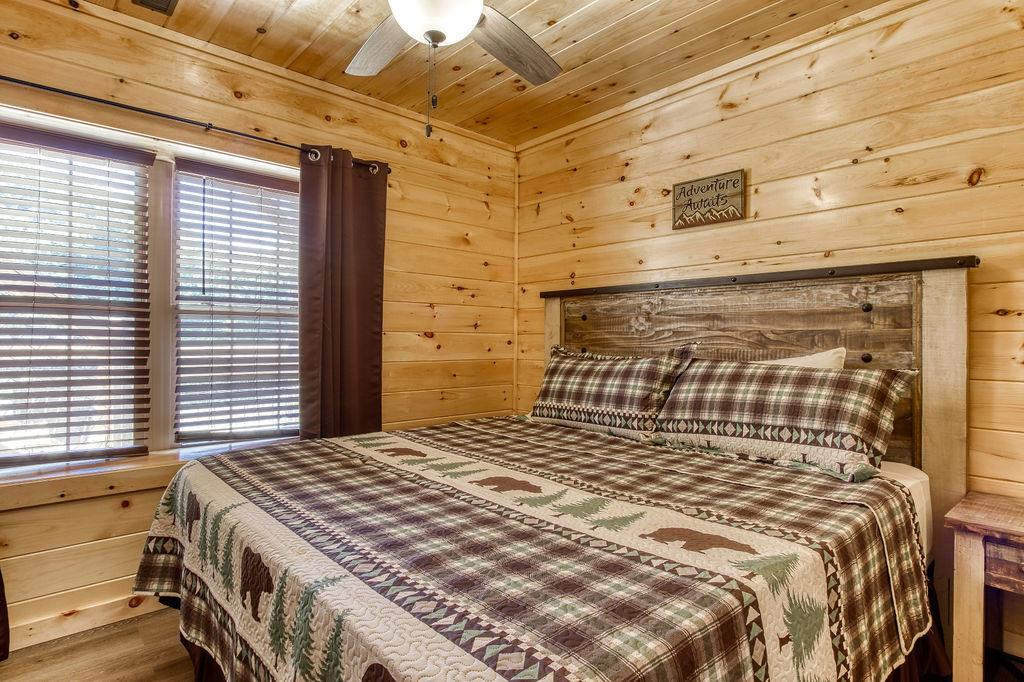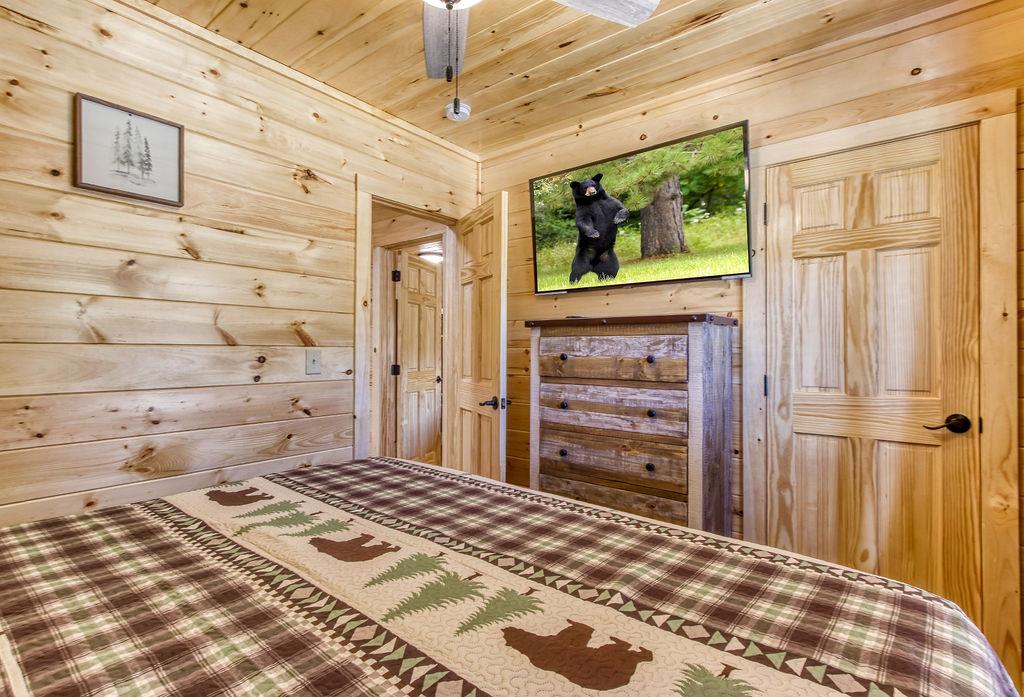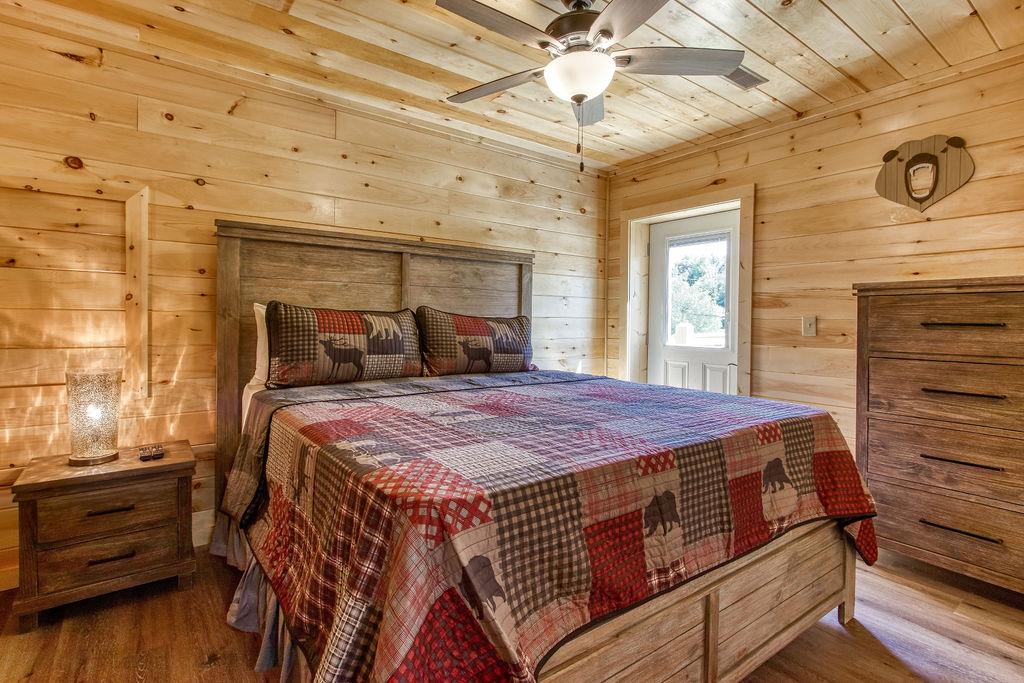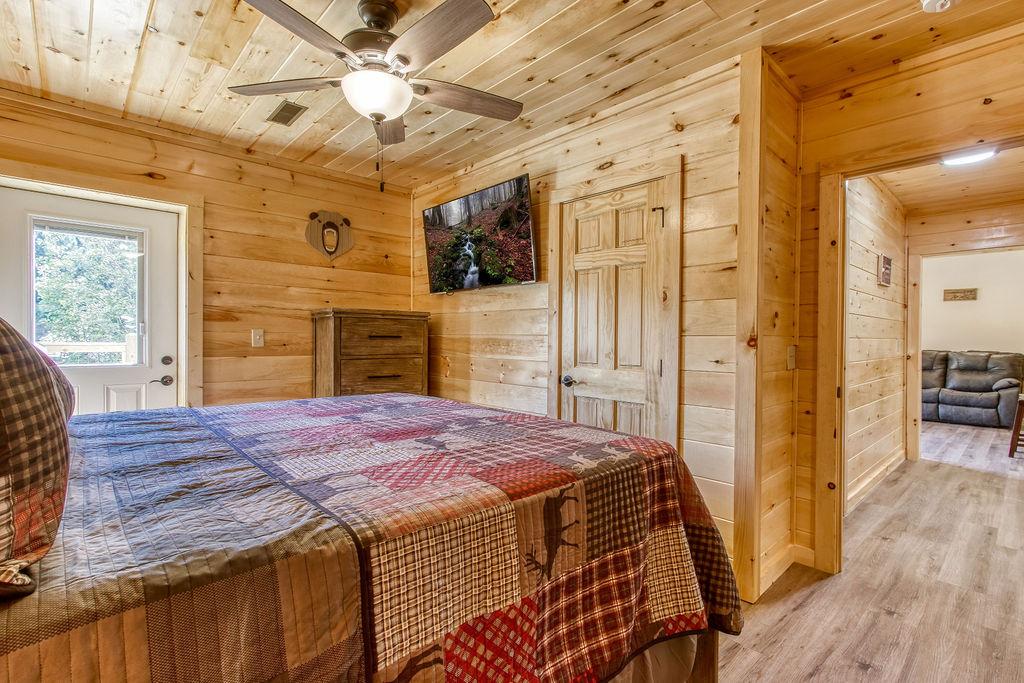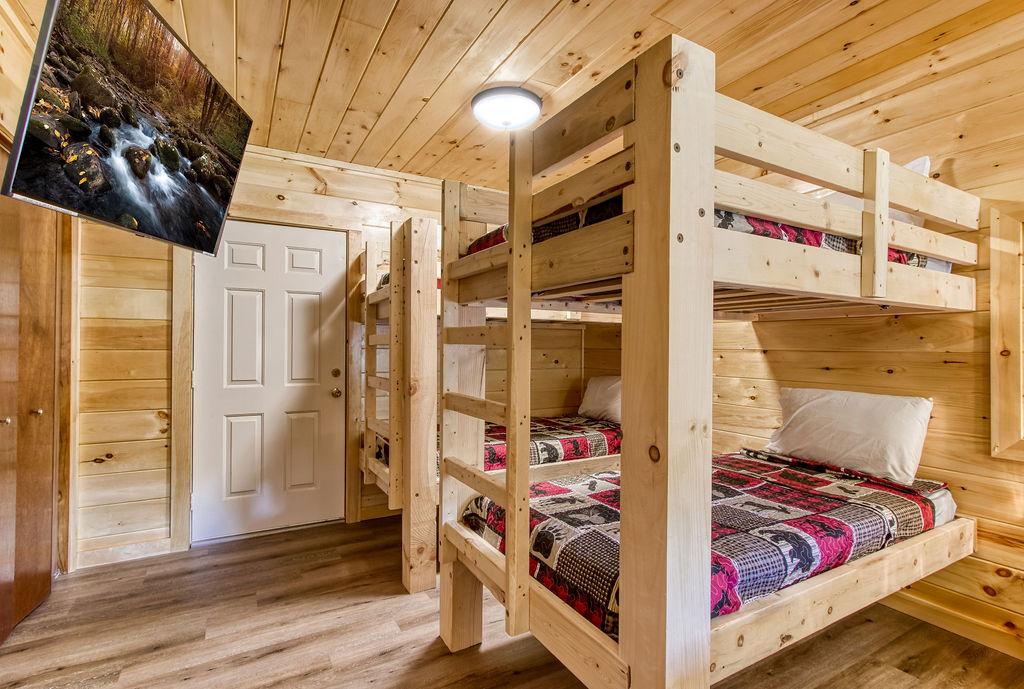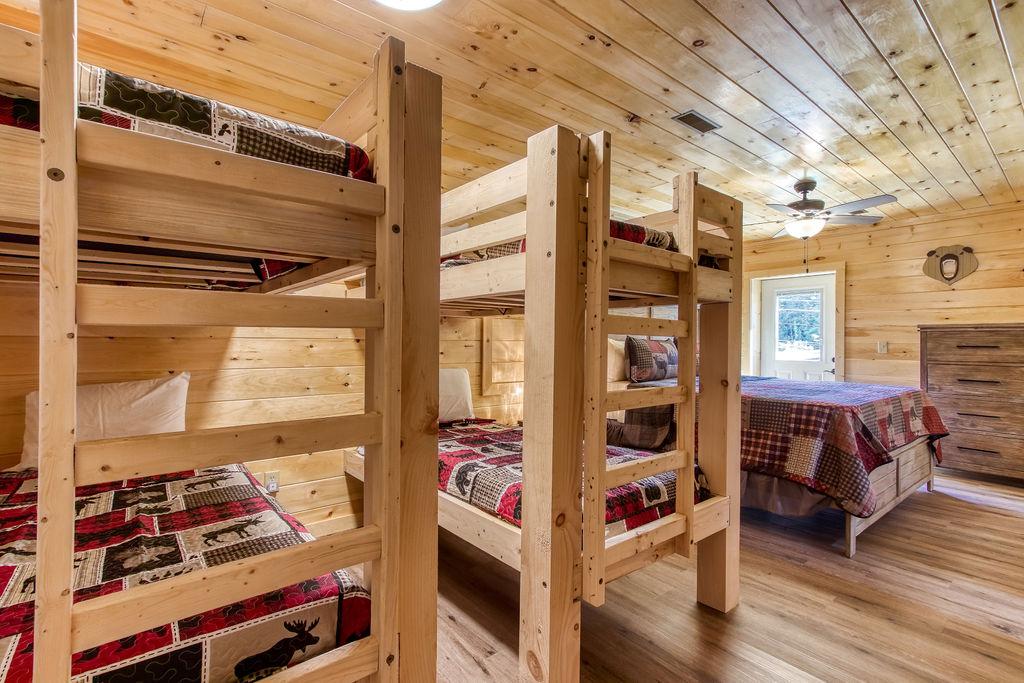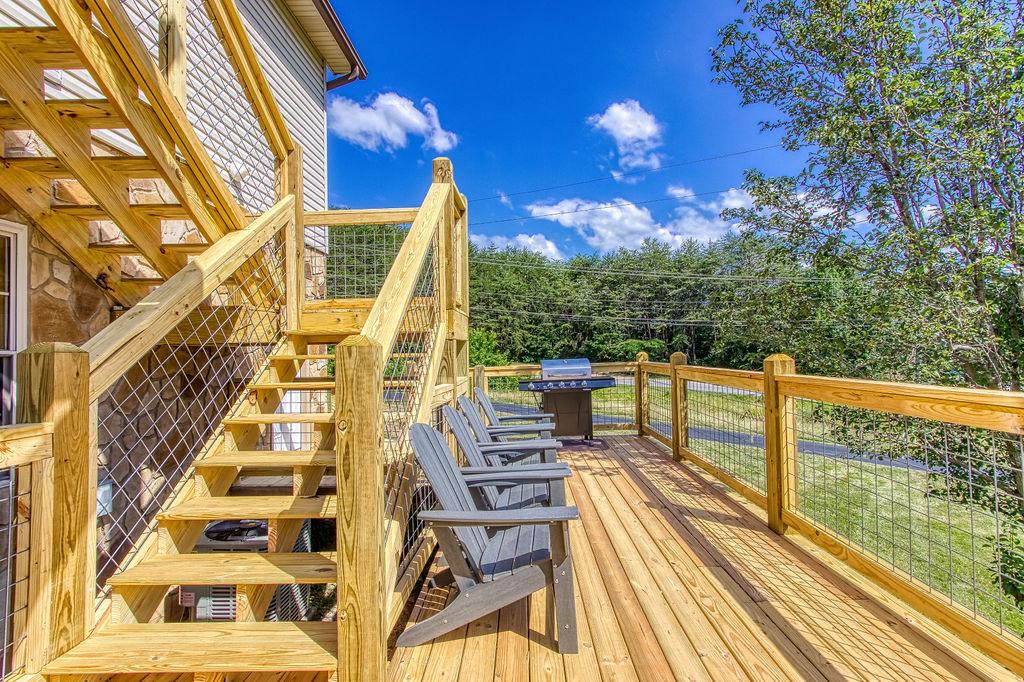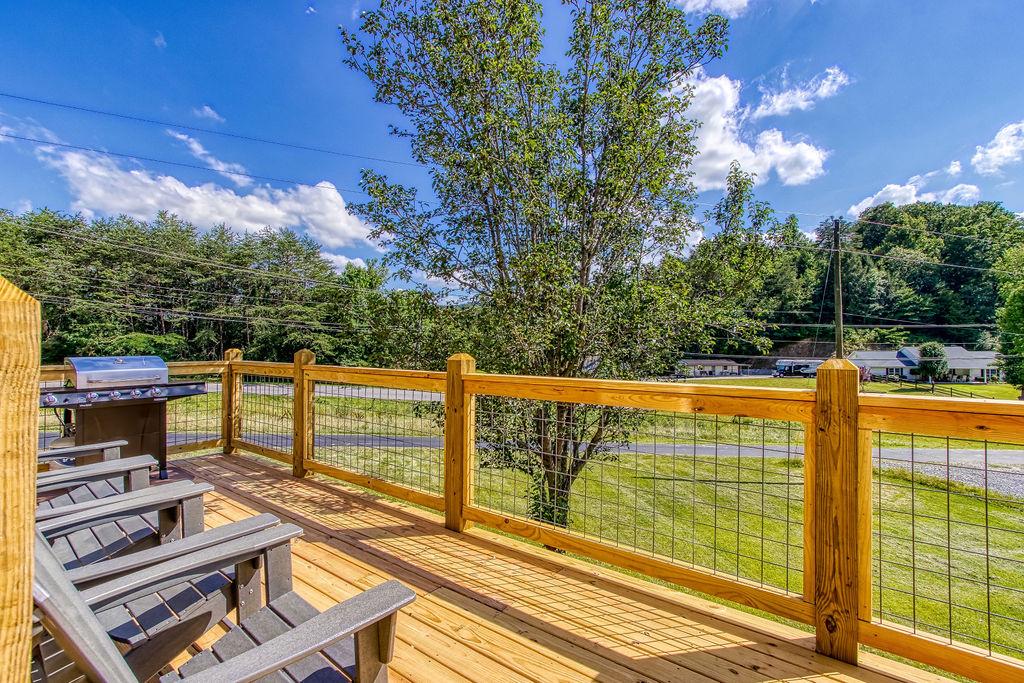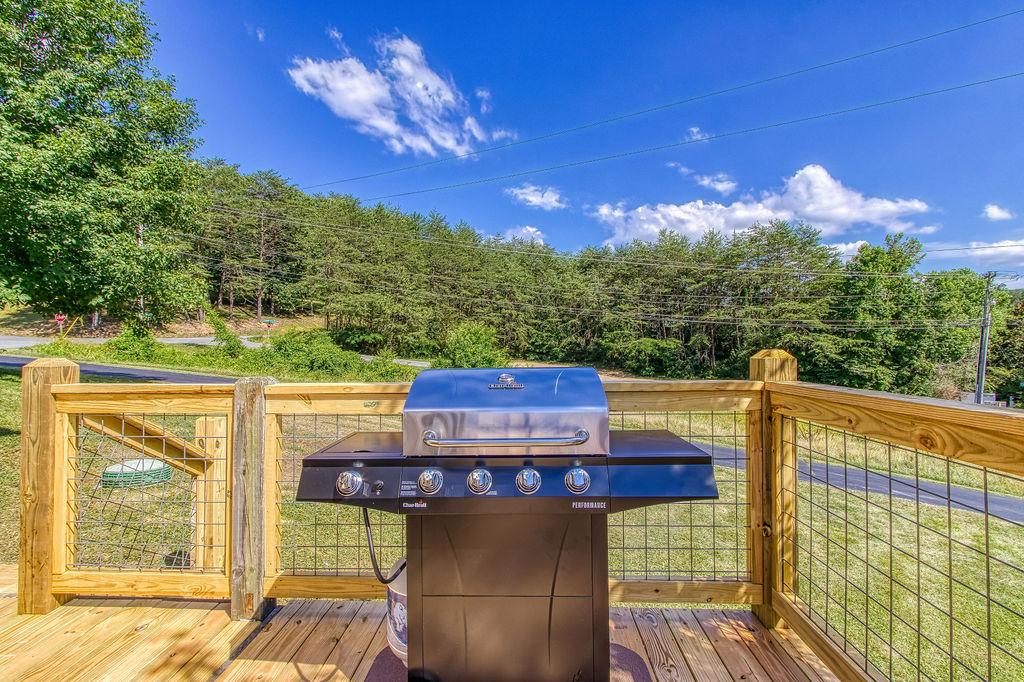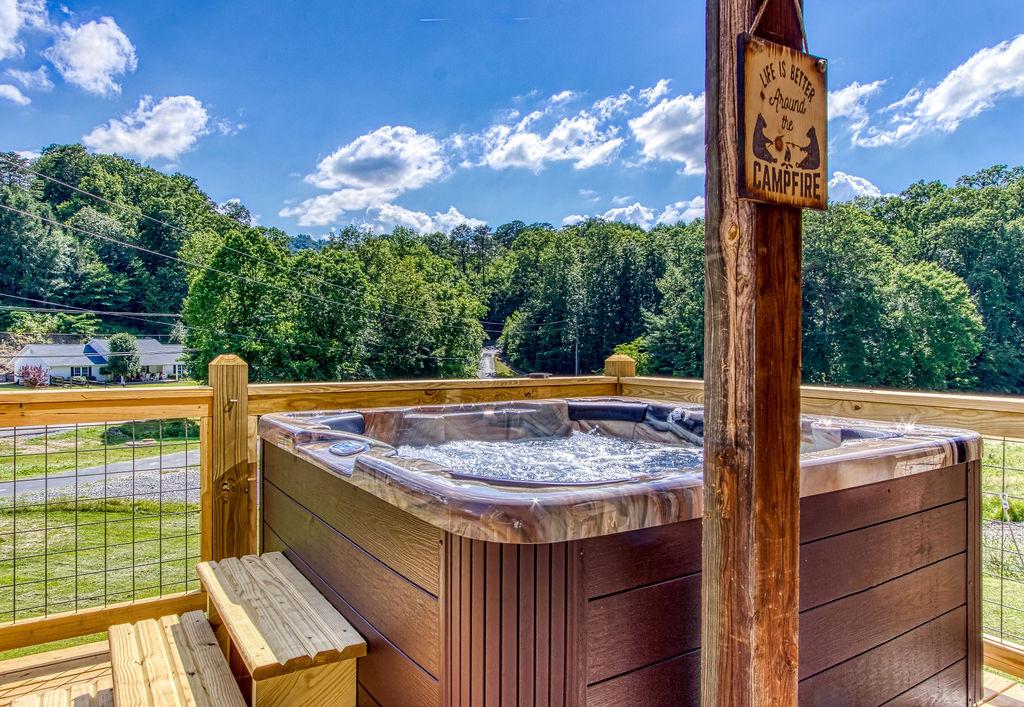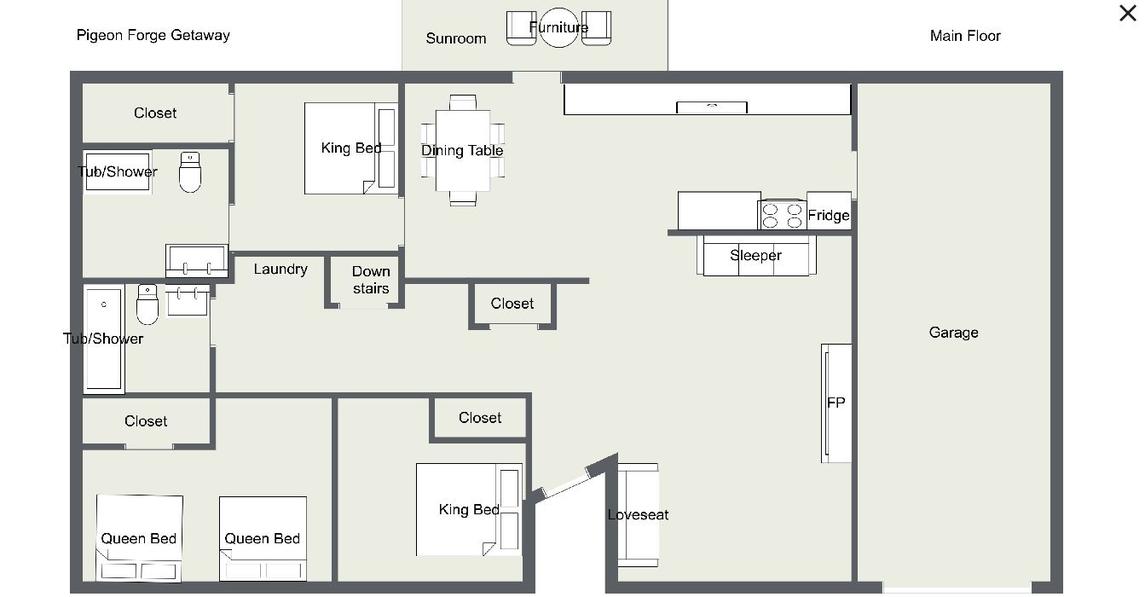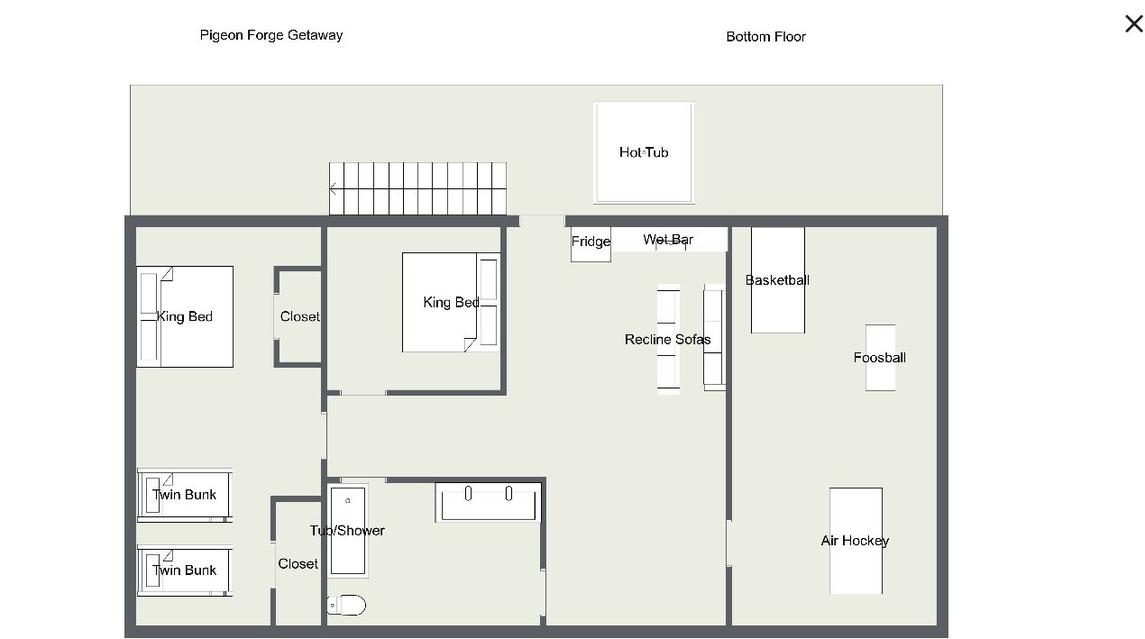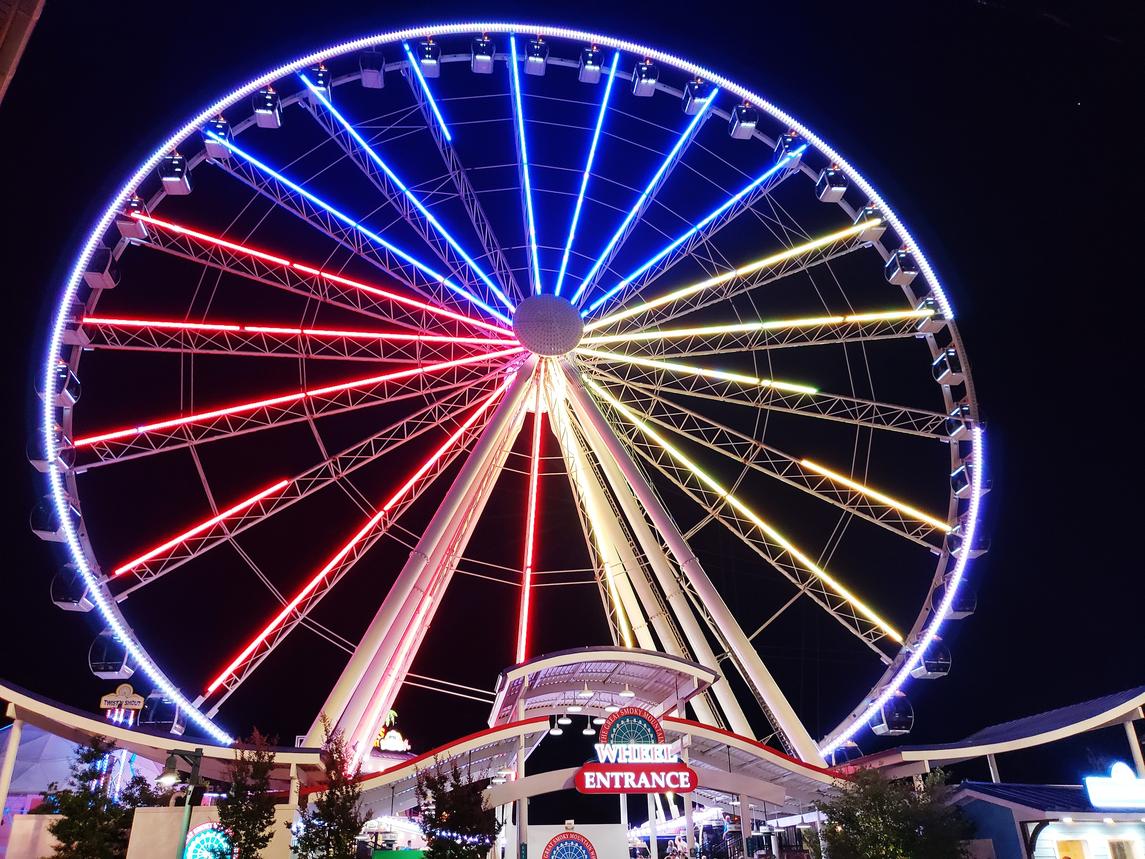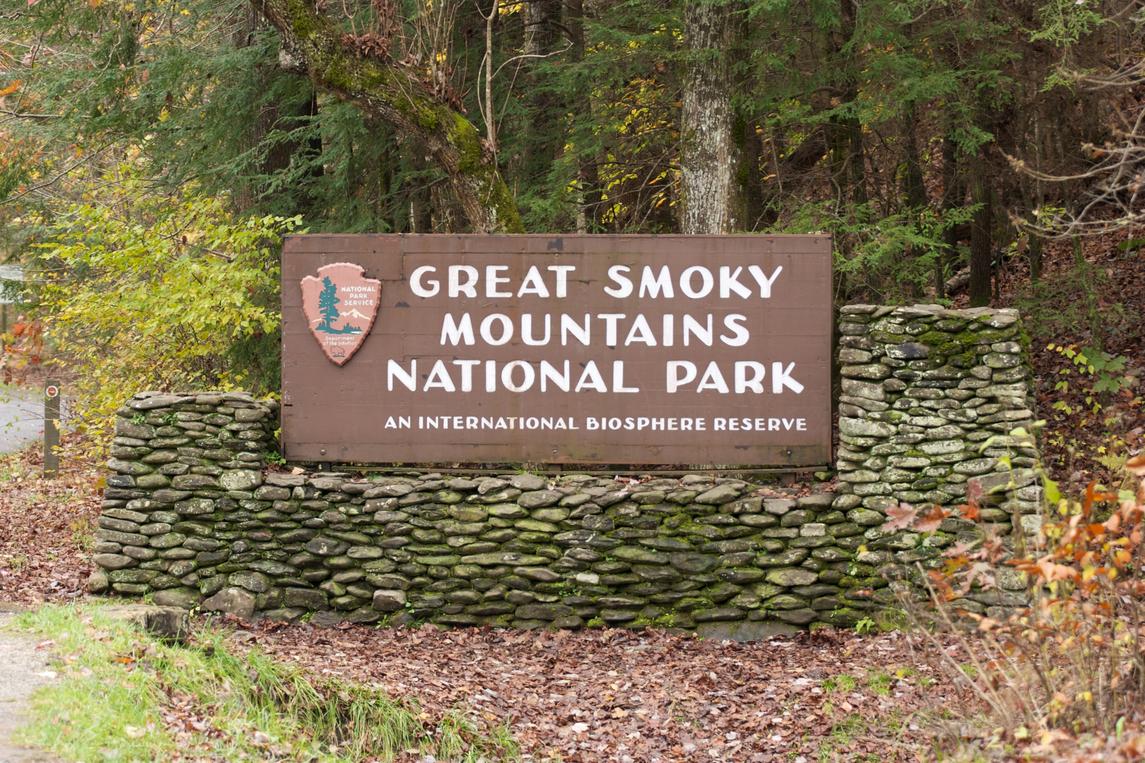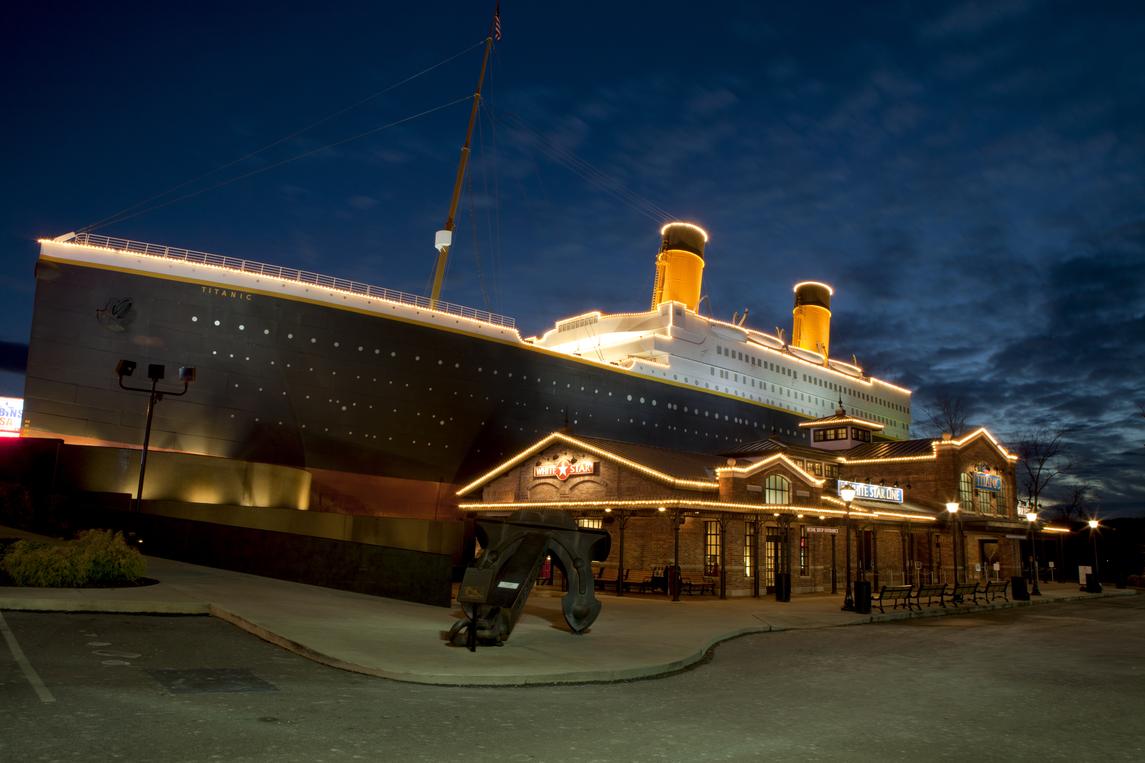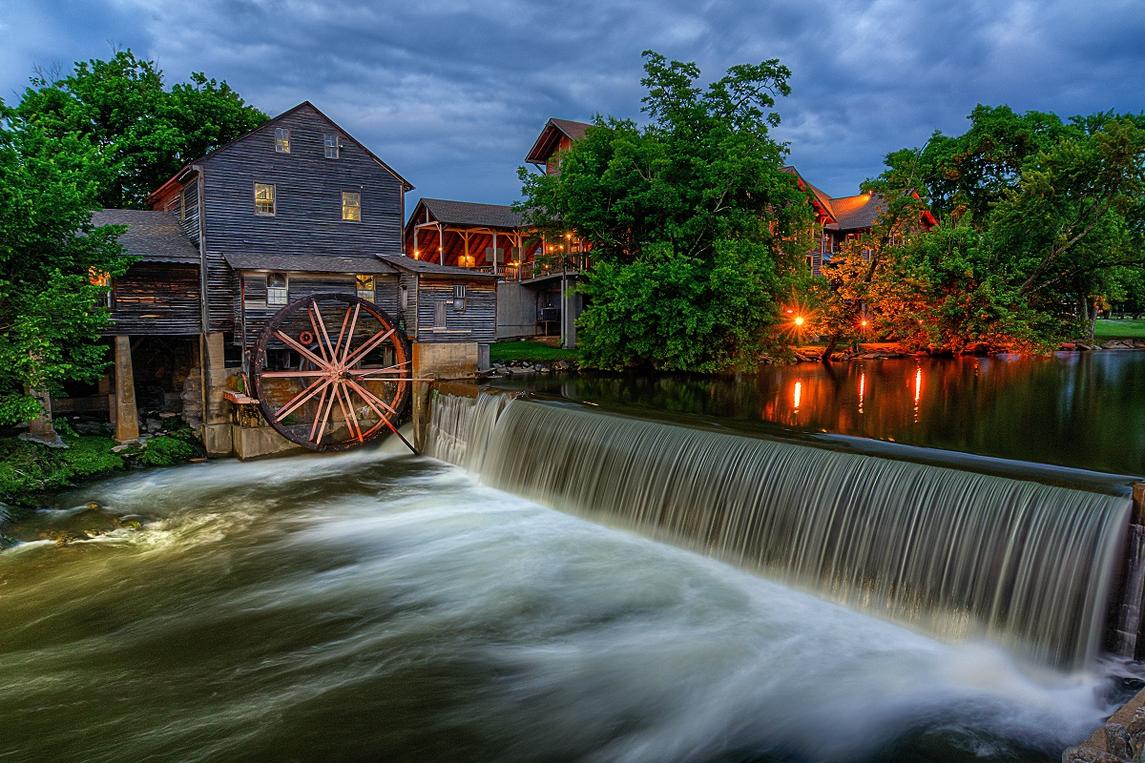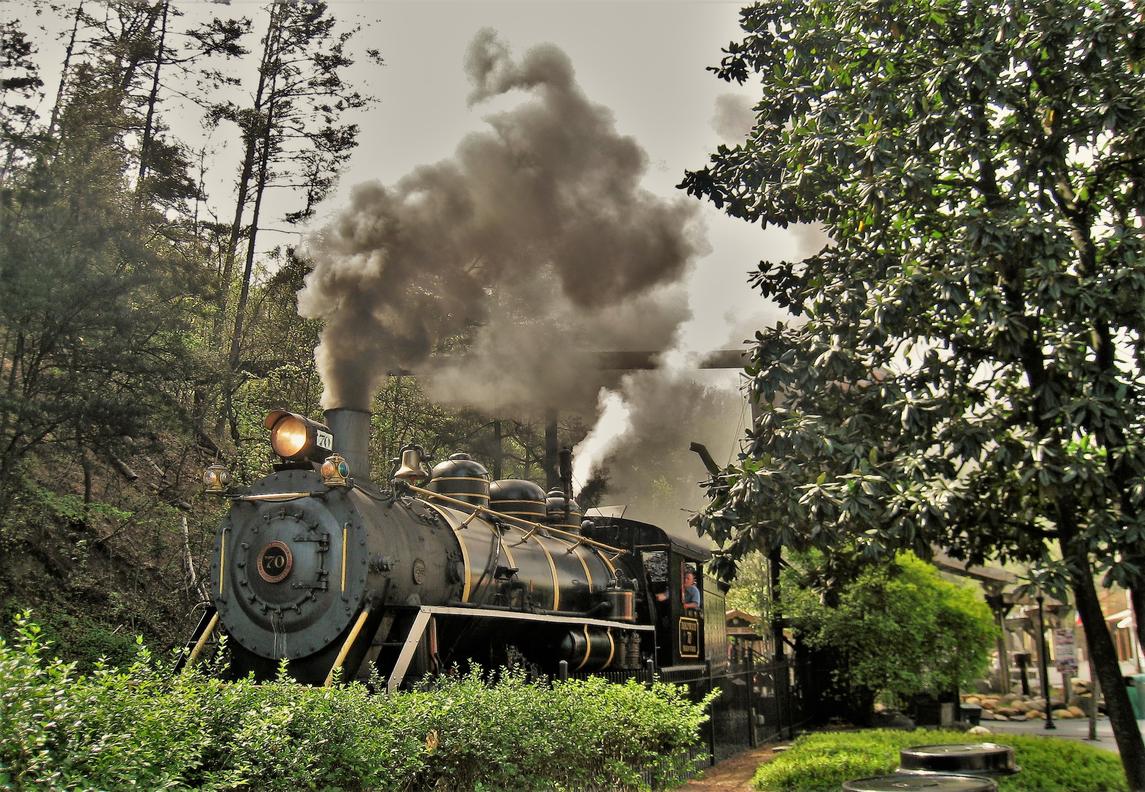 Description
Amenities
Reviews
---
This 5-bedroom, 3 bath that sleeps 18 is just the getaway you have been searching for. Located just 5 minutes off the Parkway in Pigeon Forge you will be in the perfect location to have everything you need. An easy drive with paved roads and a peaceful area away from the noise of the city.
Inside you will be greeted with a cozy living room opening up into the kitchen and dining area. Cuddle up in front of the Gas fireplace and relax after a long drive before dinner. The kitchen is fully equipped with stainless steel appliances that offer everything you need for any meal. The dining table seats 10 with an extra table for 4 in the sunroom.
You also have three bedrooms on this level, 2 Kings, one is a master with double vanity and bath/shower combo. The second King is a standard bedroom with the last bedroom having double queens. These two rooms have easy access to a bathroom at the end of the hall that boasts another bath/shower combo.
Looking for something to do to pass the time before bed. Head downstairs and choose from a list of activities offered. On this level you have a private game room with air hockey, hoops, and foosball. You also have a media room with a wet bar and a roomy back deck perfect to grill or take a soak in the bubbly hot tub to relax those muscles. There are two more bedrooms on this level, one private bedroom with a king bed, the other with a king bed and two twin bunk beds. All the bedrooms have their own TVs, the bunk room having two TVs to itself.
This property offers all you could ask for and more when planning your getaway to the Smokies. Stick with Pigeon Forge getaway for your family vacation and it will not disappoint. The family will be excited to come back to this place for years to come.
Jamie Godwin
The house was great! My children loved it and it was a nice space for all.
Barbara Fowler
Awesome layout!
Skylar(Airbnb) Farmer
The upstairs was great but the downstairs was the place to be. With the game room, large TV with couches, we had a wonderful time. It also was conveniently located just off the main road, it was just enough to be a quiet place to stay but also be near things to do. Would definitely stay here again!
Susie Burns
This cabin worked out well for our family! Clean, very short distance to the main parkway, (walkable for someone young) and the game room was a hit for all the kids!
Brian Stough
Great location close but far enough way to be peaceful.
lonzell evans
great place family really enjoyed
Chrissi Crowder
A beautiful place, we had a large group, with a lot space and things to do just at the cabin. Excellent location. Very clean. Our family had a great week.
Shaniqua Marlowe
My family and I were in town for the weekend to celebrate our 5 and 7-year old's' birthdays. We searched high and low to find the perfect cabin, and Pigeon Forge Getaway did not disappoint! From the pre-arrival check-in email, to the overall accommodations, and the check-in call after arrival, the customer service was excellent. There were 12 of us, and we were all able to be accommodated comfortably. The kids loved the theater and game rooms, as well as the hot tub. We had access to all major amenities such as WiFi, full kitchen, washer and dryer, and the garage (huge plus). The cabin is walking distance from the Parkway (what we would call "The Strip" in Myrtle Beach), which is super convenient to all of the major attractions like the Island at Pigeon Forge and many of the dinner shows, go-kart tracks, etc. Overall, we thoroughly enjoyed our stay, and we are looking forward to returning.
Linda Davis
We had a fantastic time!! Everything in the cabin was clean. Staff answered my questions immediately my family and are are looking forward to the next time. Thanks Bear Camp Rentals
Juile Shurling
Very close to parkway & attractions. Convenient location. Lots of room for our family
Yaremis Gomez
Excelente !! Todo muy cómodo y limpio !!
Sashika Edwards
Perfect location! This cabin was amazing!! They have thought of everything. The location is walking distance from the downtown area which is very convenient. The place was clean and comfortable. We had a large group and everyone was able to fit comfortably.
Christi Miller
Great cabin, lots of things for kids to do, and great location.
Rita Mauk
Cabin was very nice we had great time
Anita Inman
Everything was great..enjoyed !
vivian d stoess
Great house for a large group will rent this house again
Jerry Christoson
Had a great time and was very comfortable with 15 people. The lower level was fun for everyone.
Linda Smith
Great home ! We really enjoyed the stay
Ziaur Rahman
I must say we had a wonderful time. We stayed in a cabin in Loraine St, Pigeon Forge. Easy check-in, easy checkout. The cabin was in an excellent location, a newly constructed cabin. The interior of the cabin was excellent, very nicely cleaned. I must say the matters and pillows in the bedrooms were really good. I have never seen a cabin with such a nice mattress and pillows. The lock of the bedrooms and bathrooms were very challenging. It may need some improvement :). I had some issues while booking the cabin. Office Manager Kristy was able so helpful.