Pigeon Forge Escape
Select check-in and check-out dates
Please select the nights you would like to reserve using the availability calendars.
Bedrooms: 5 Bathrooms: 5 Sleeps: 16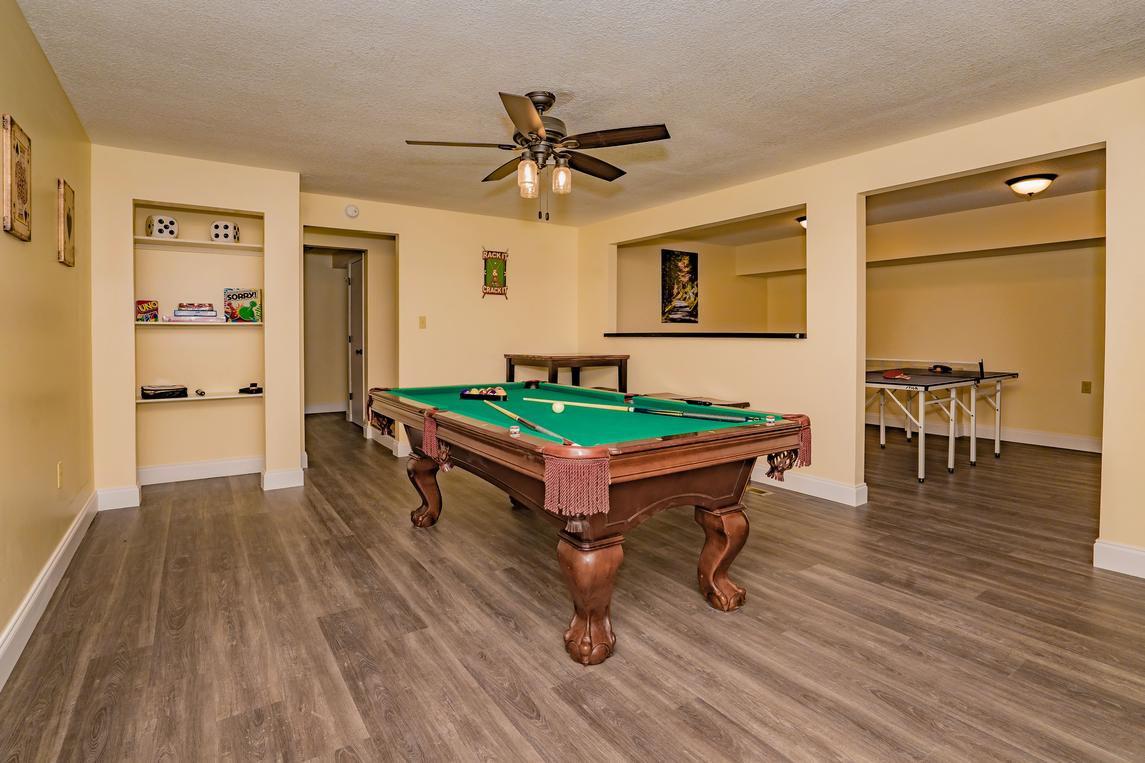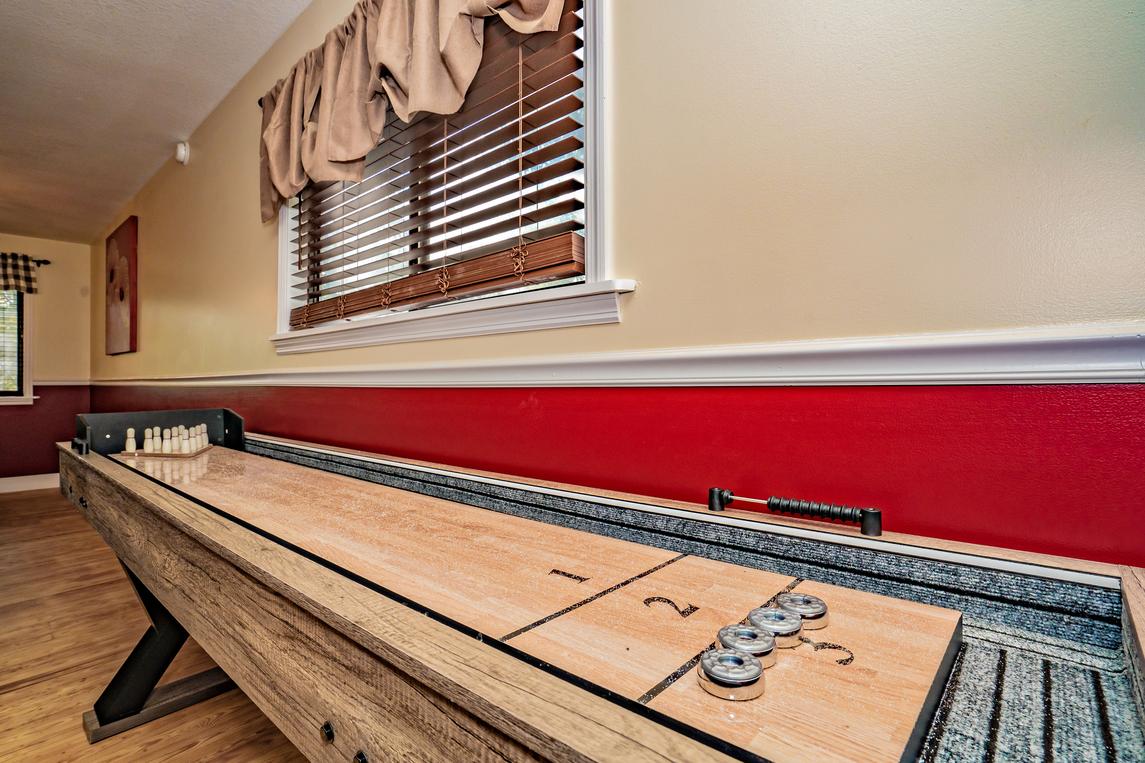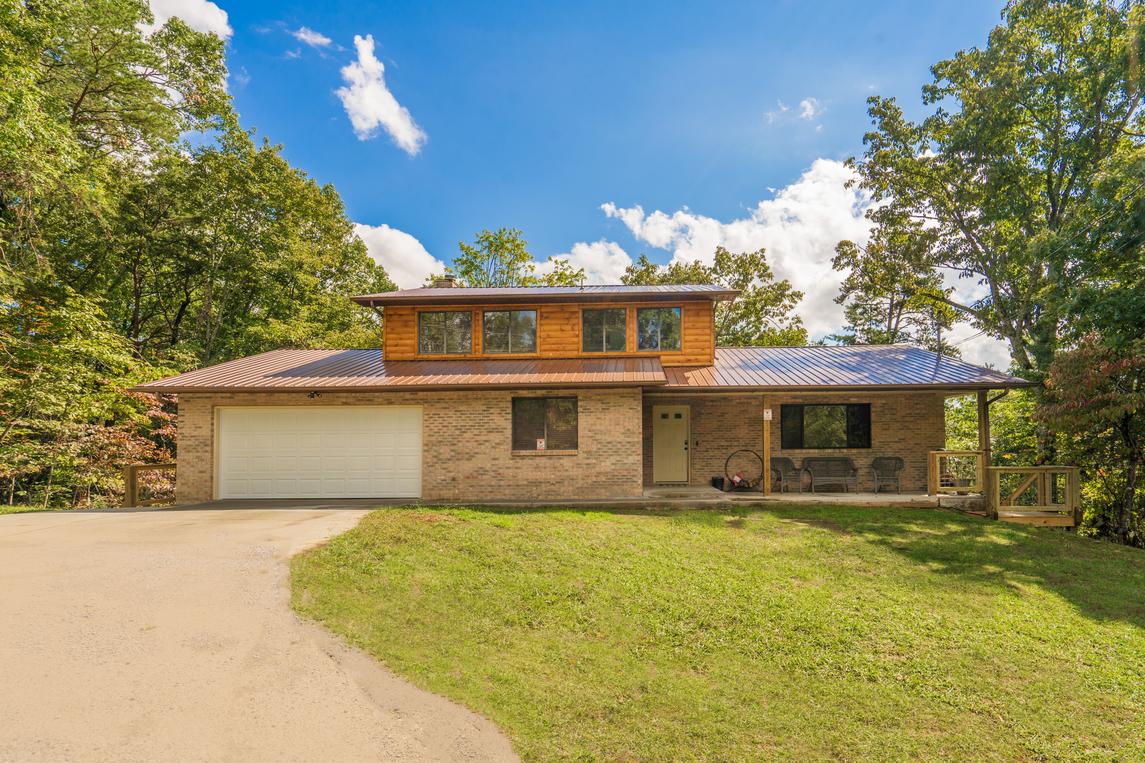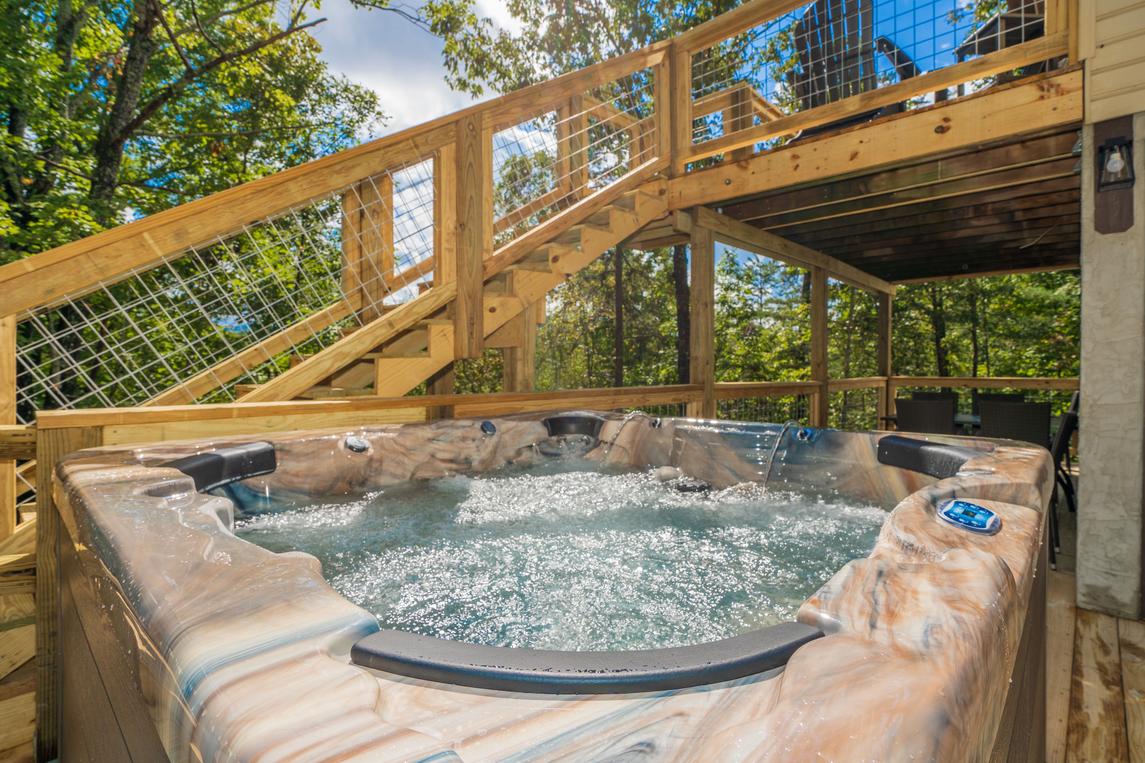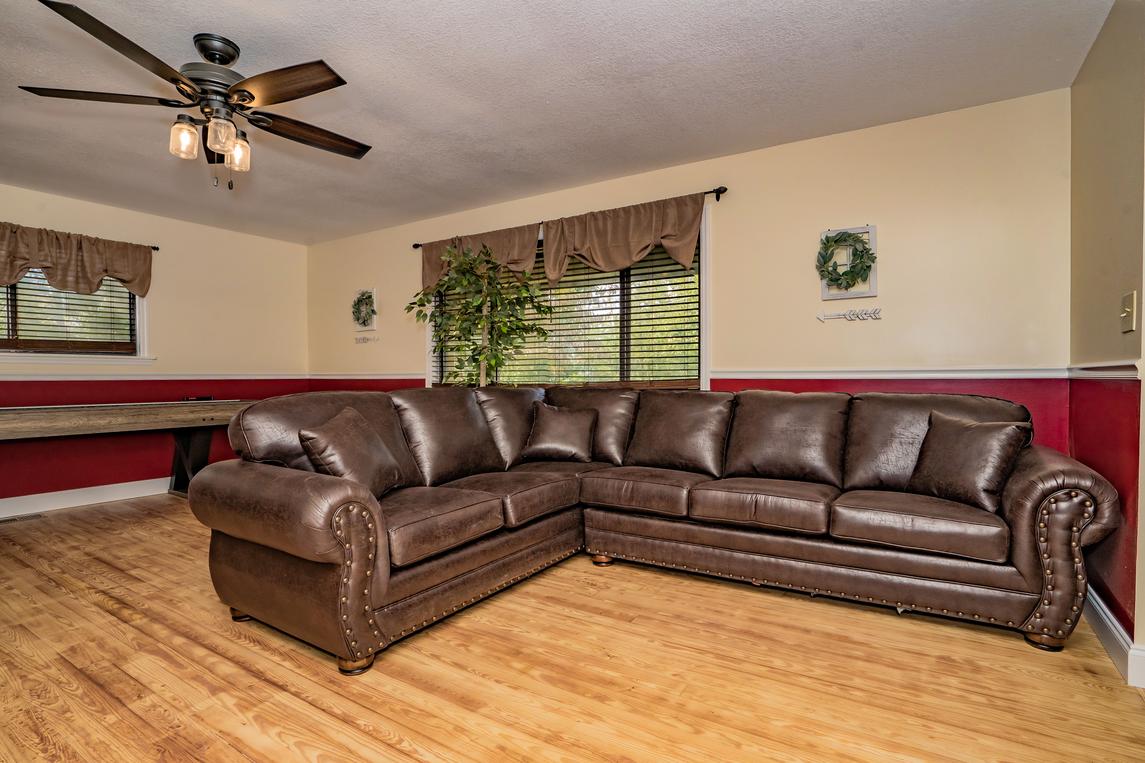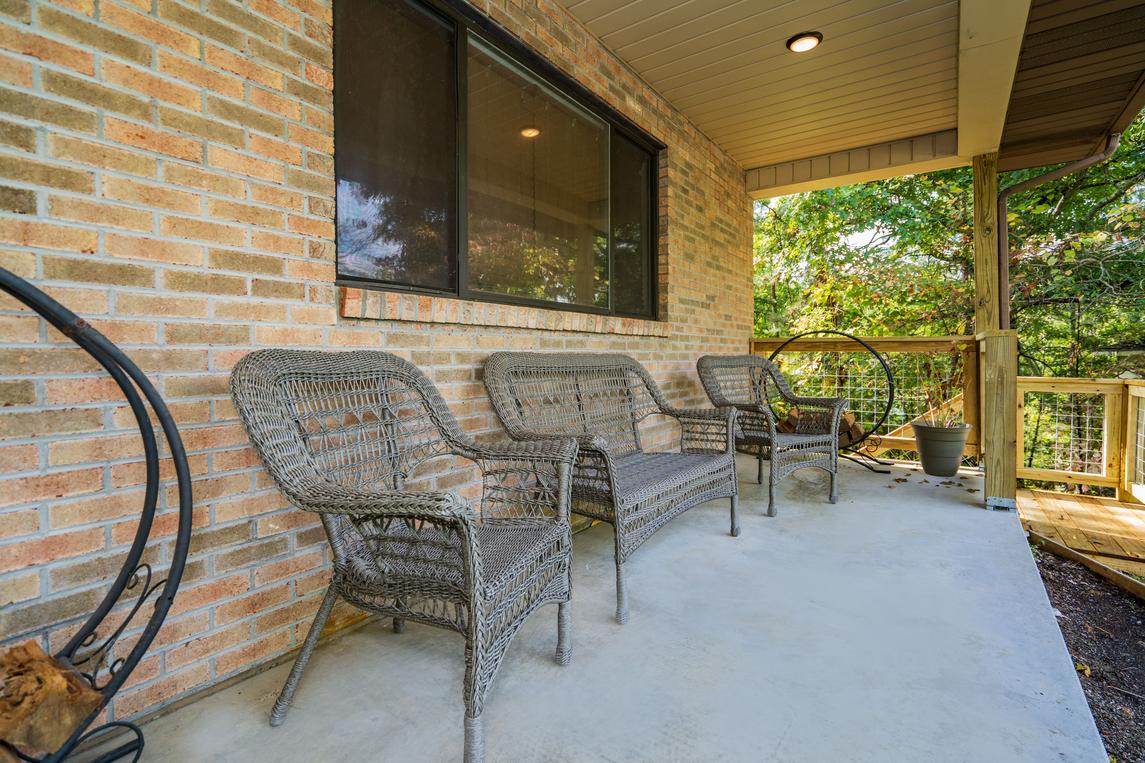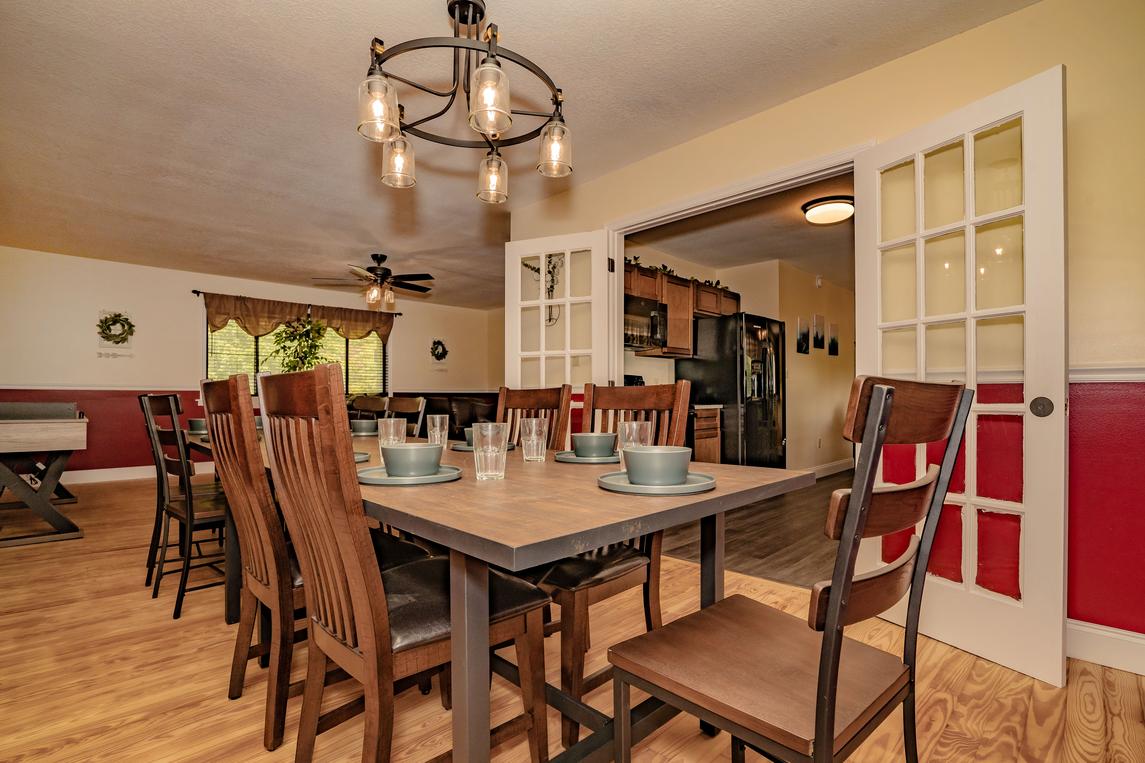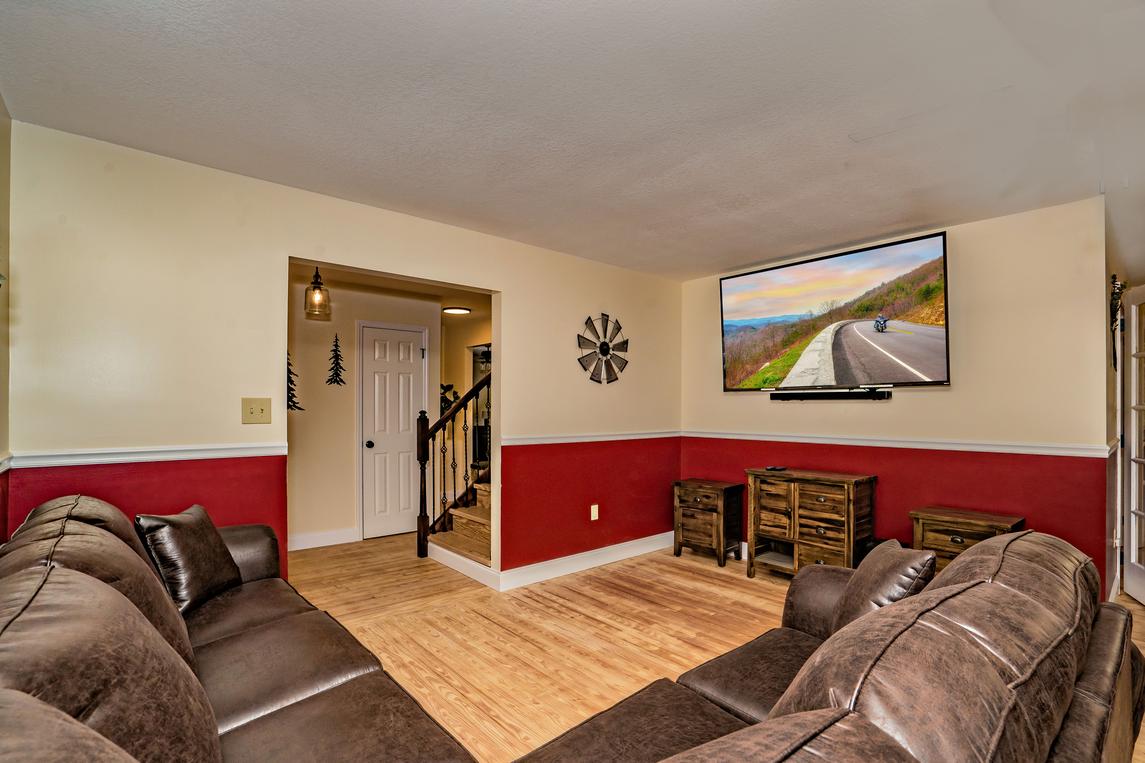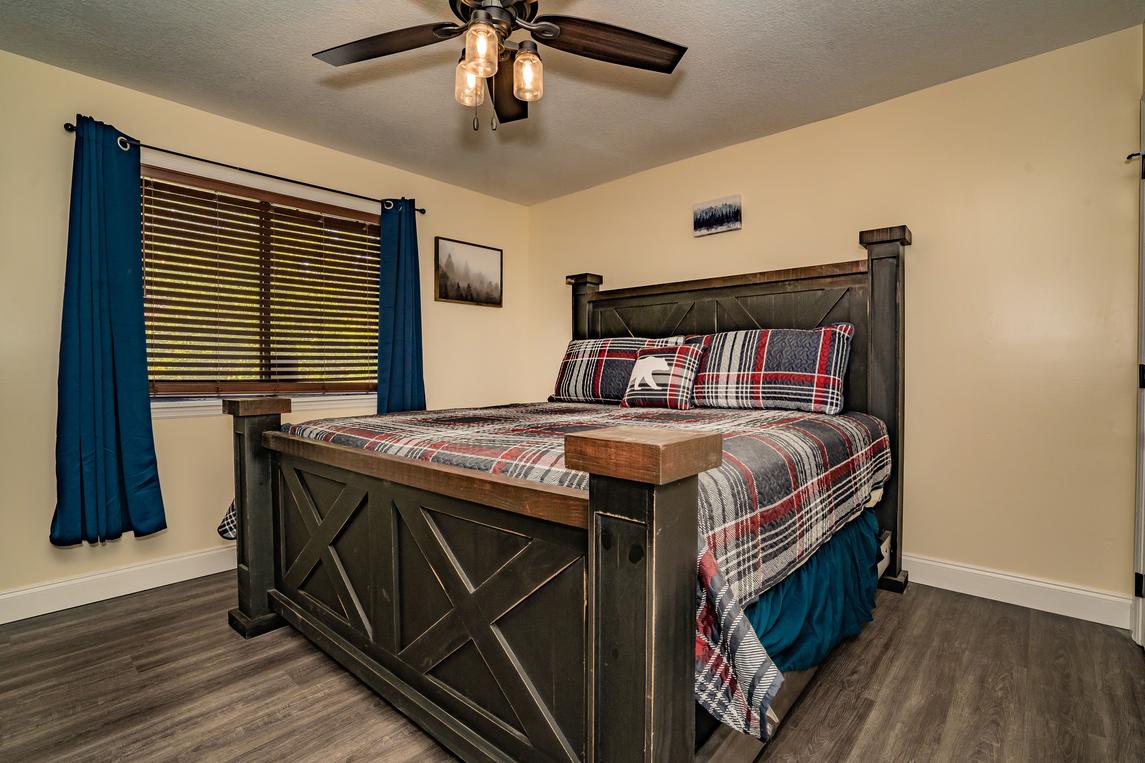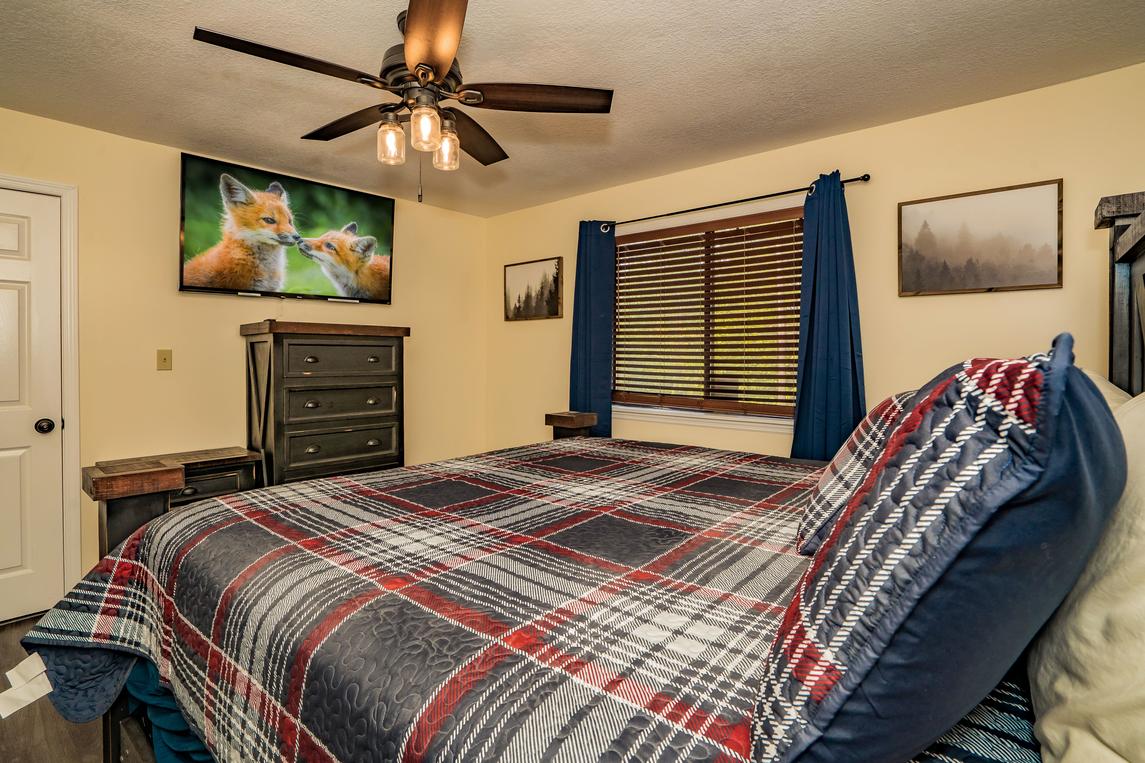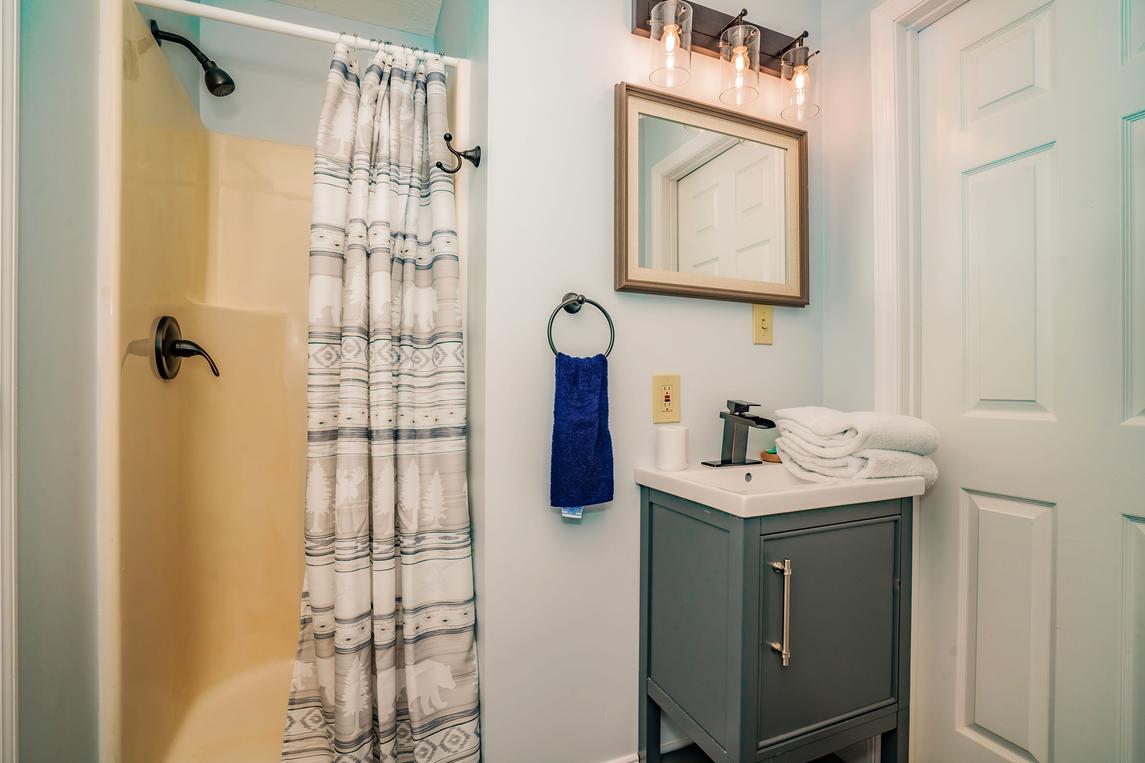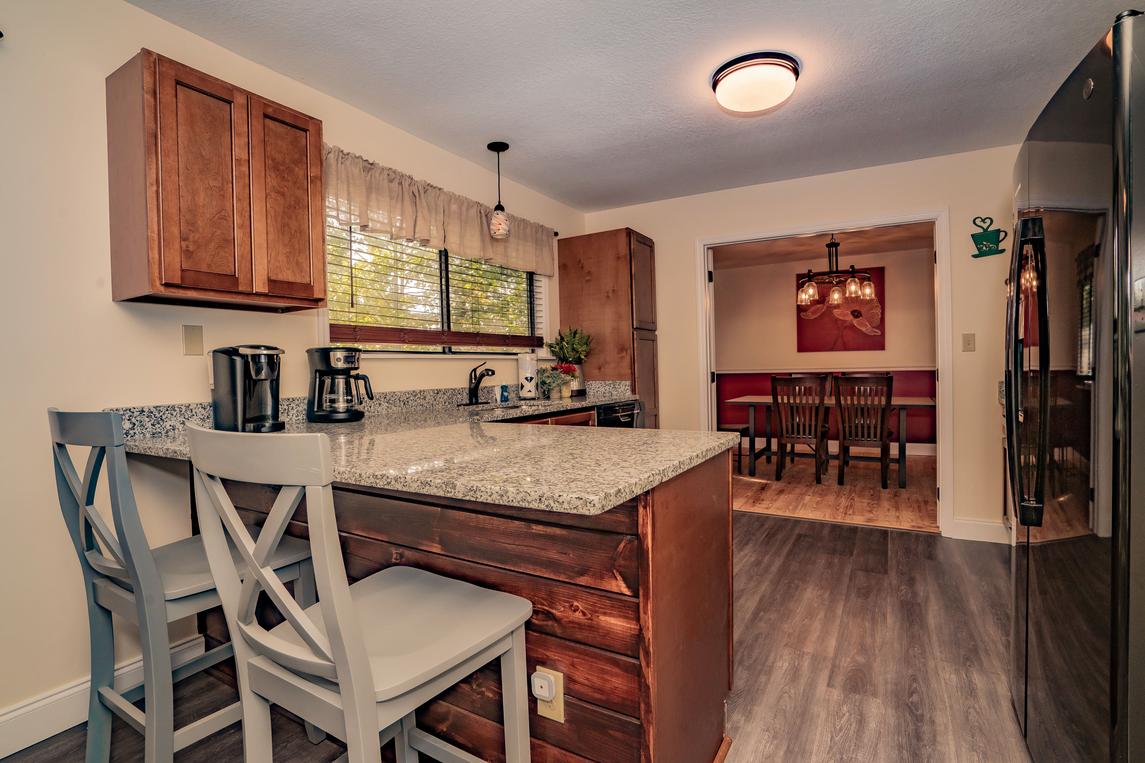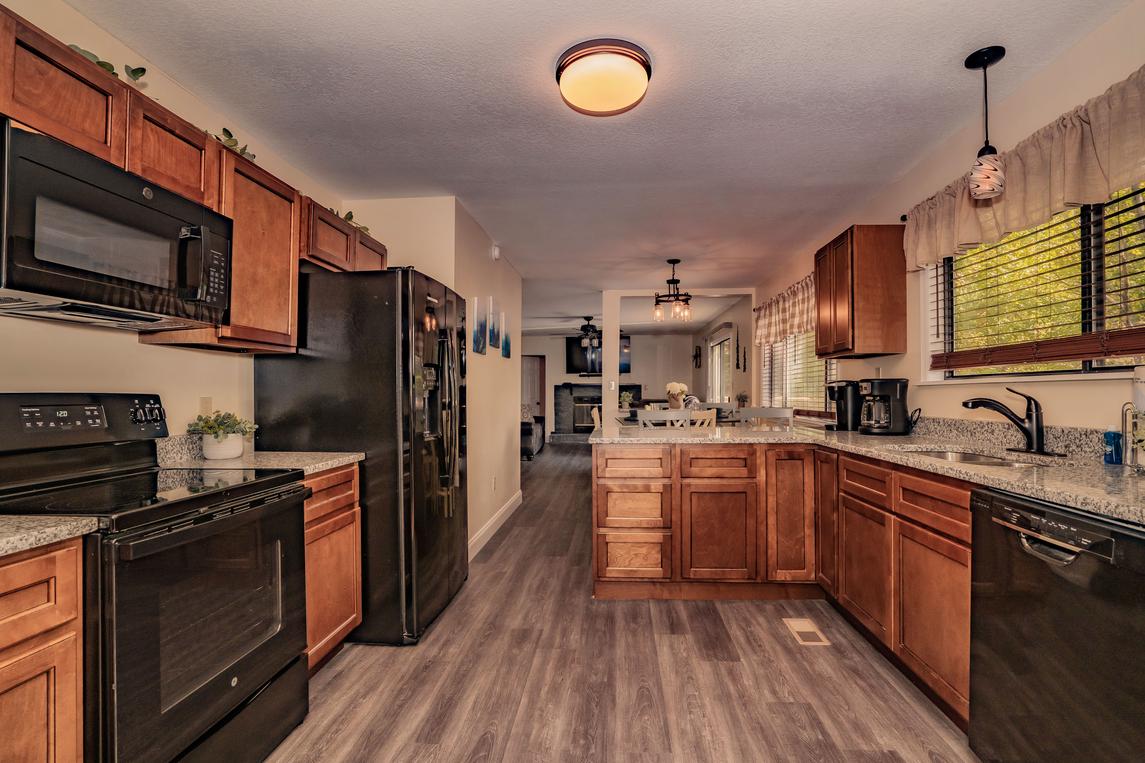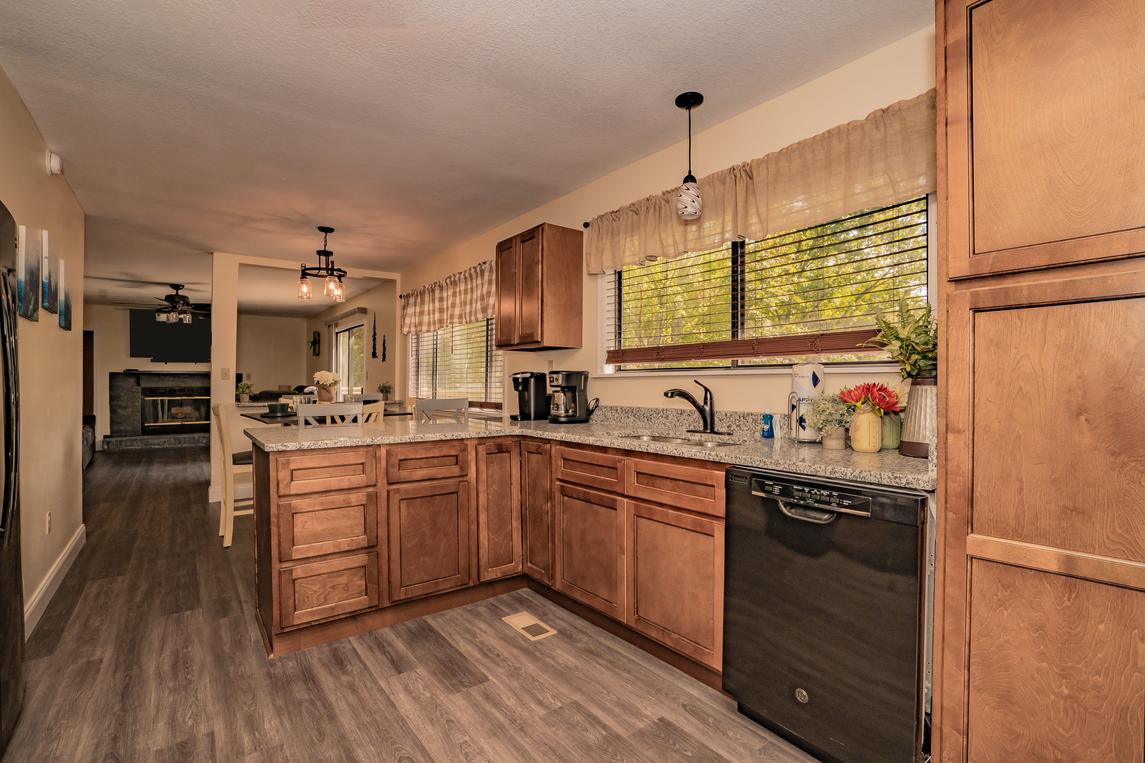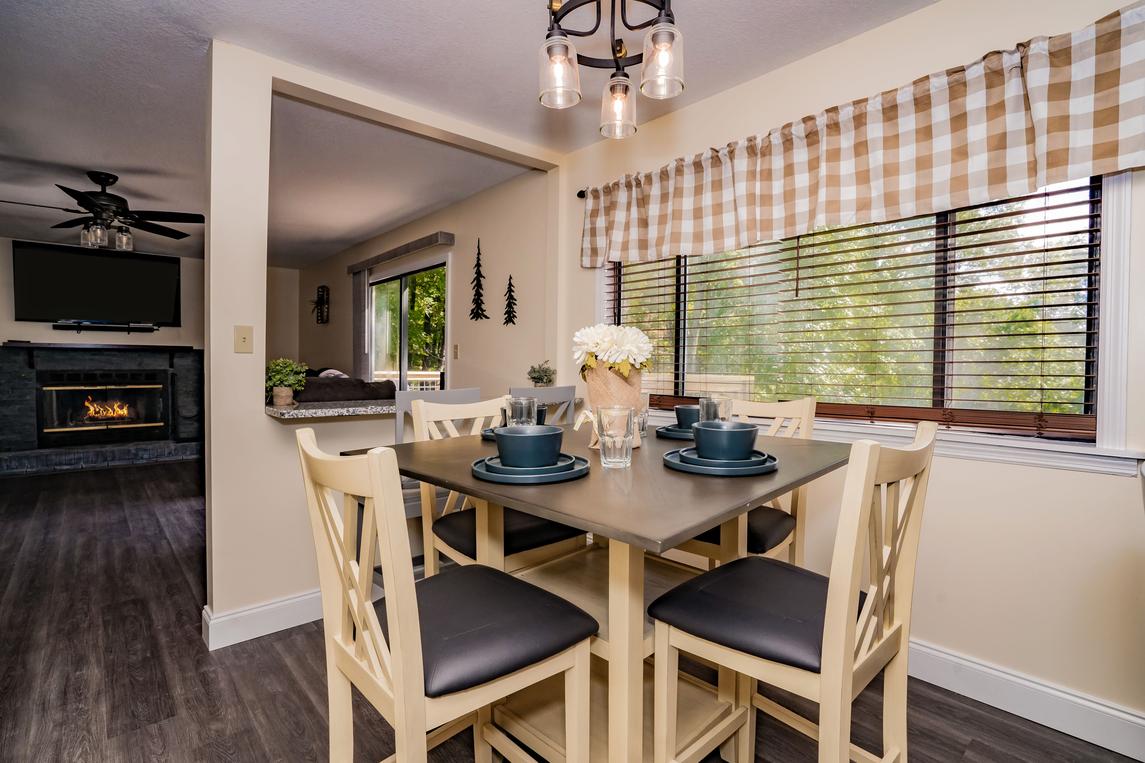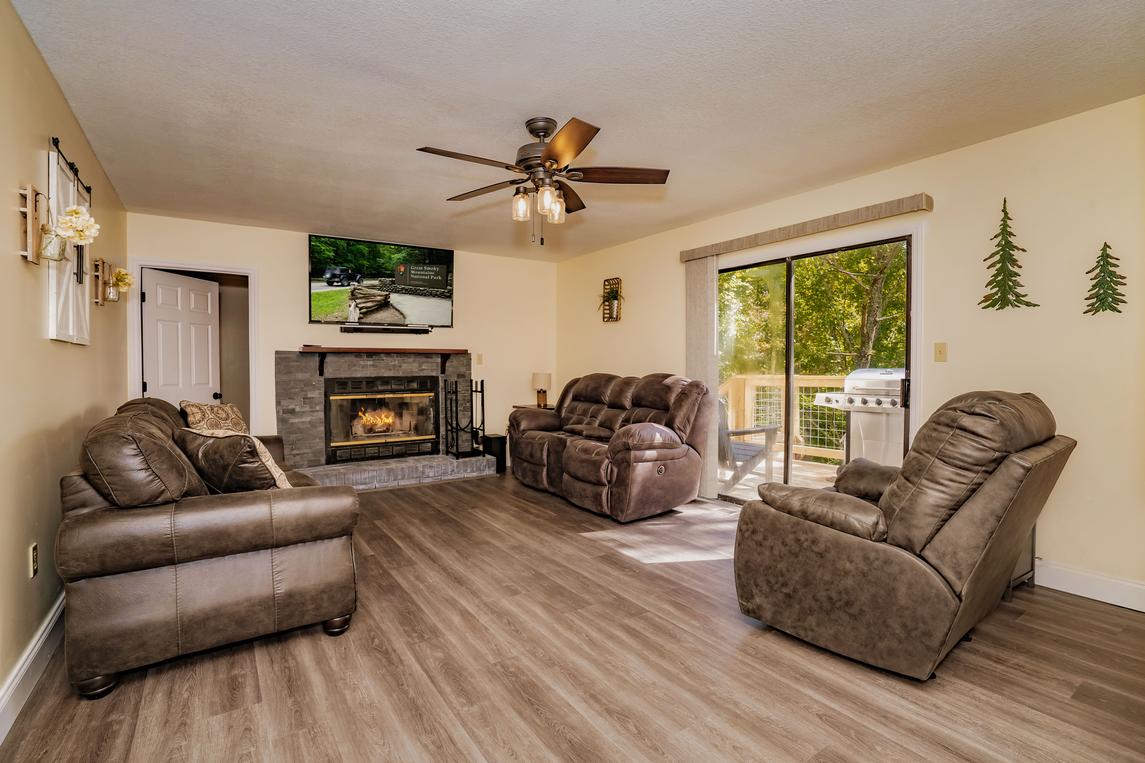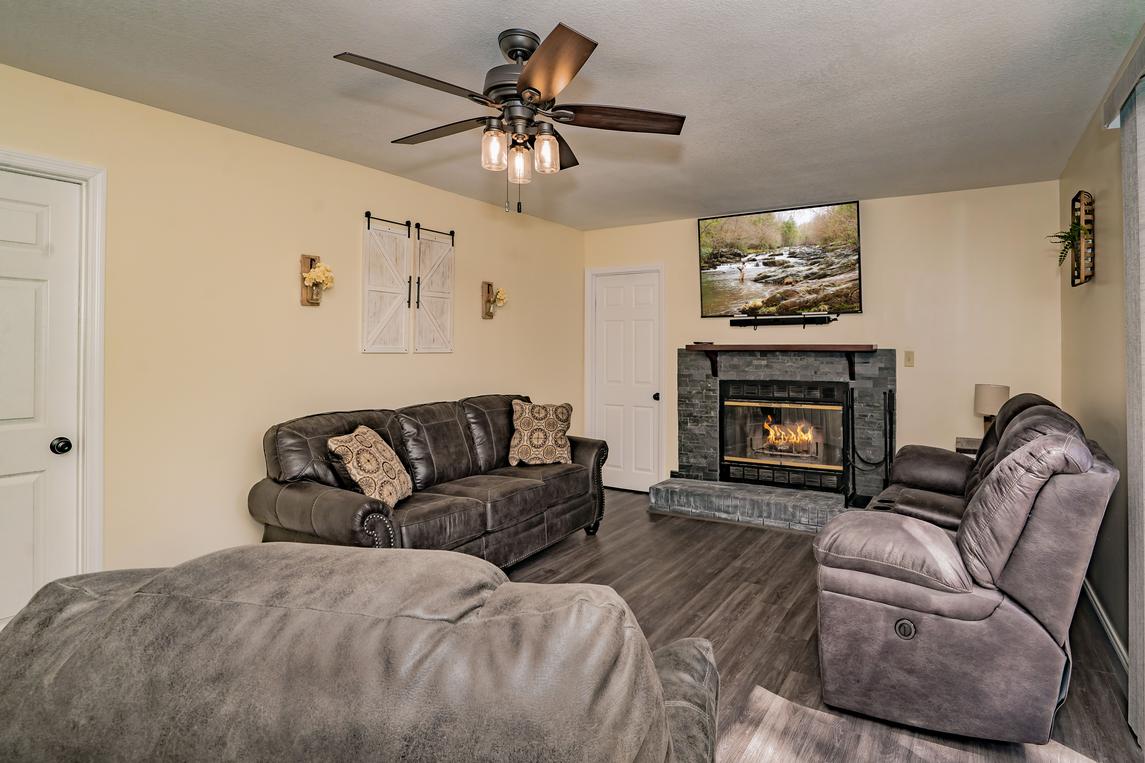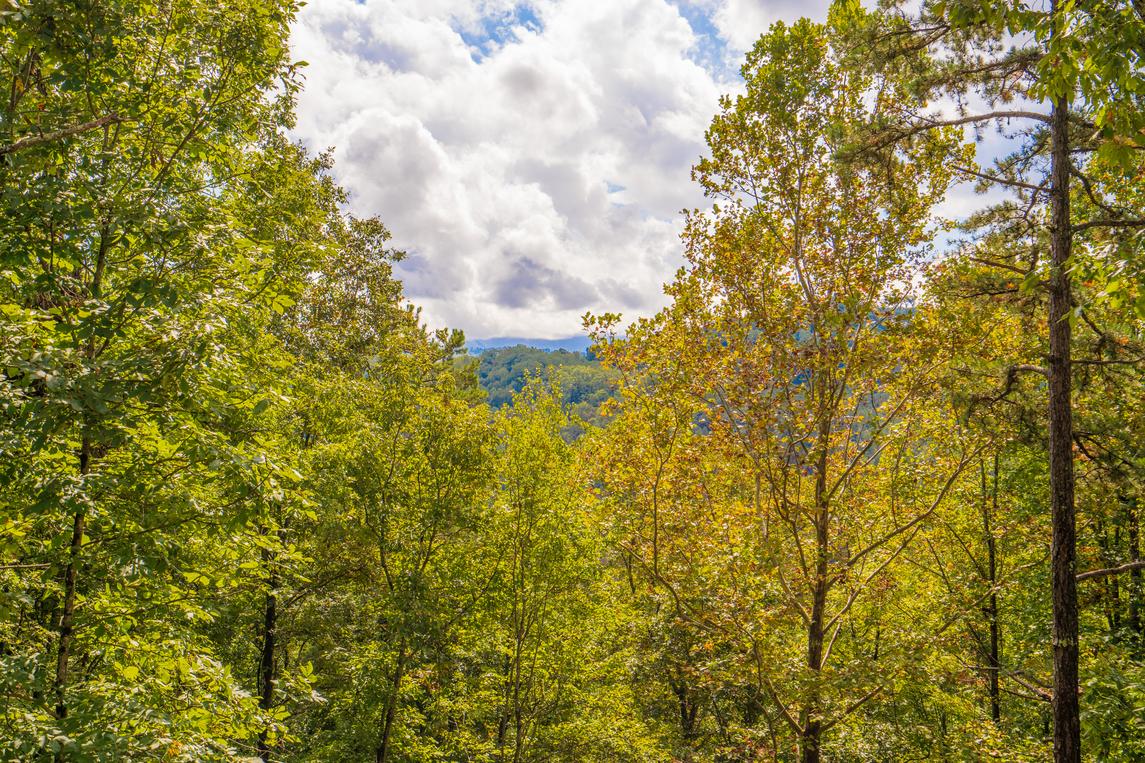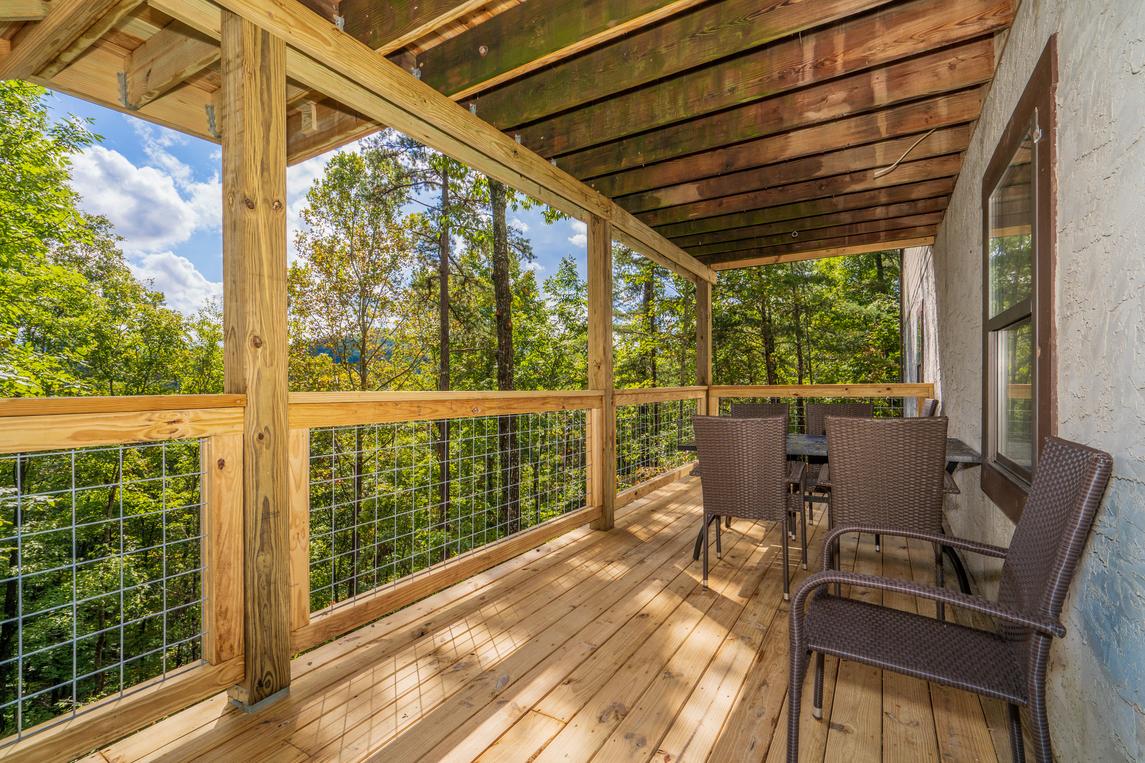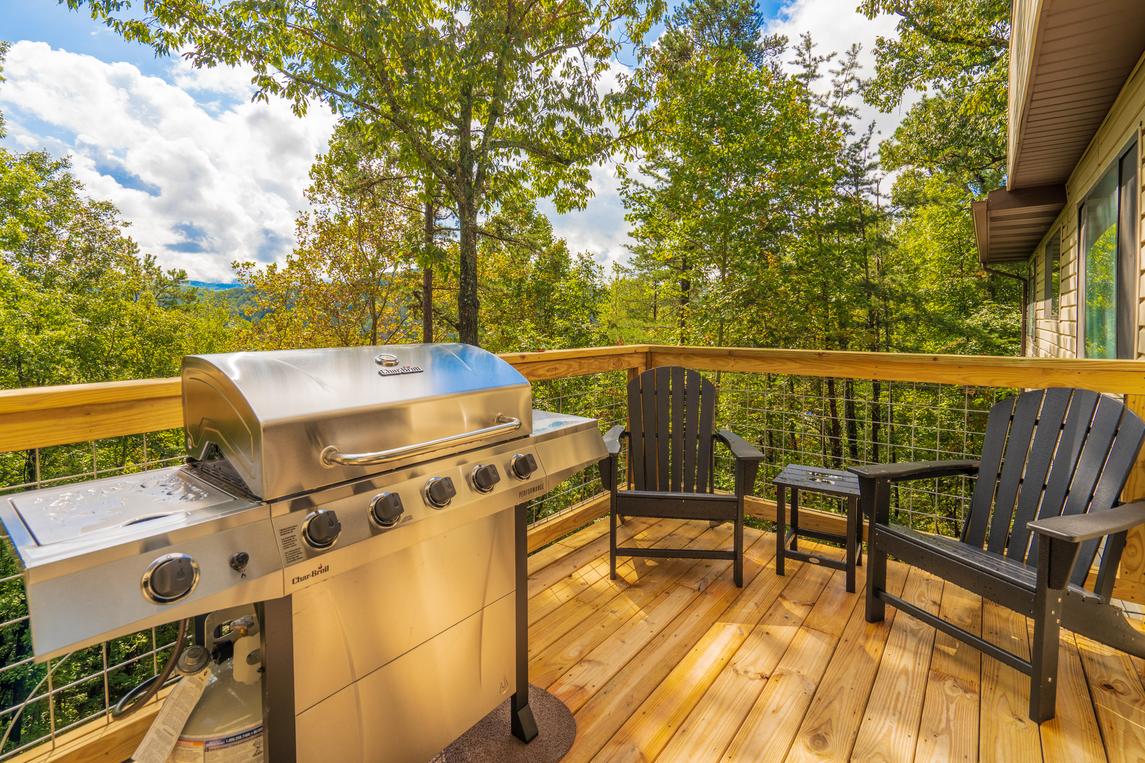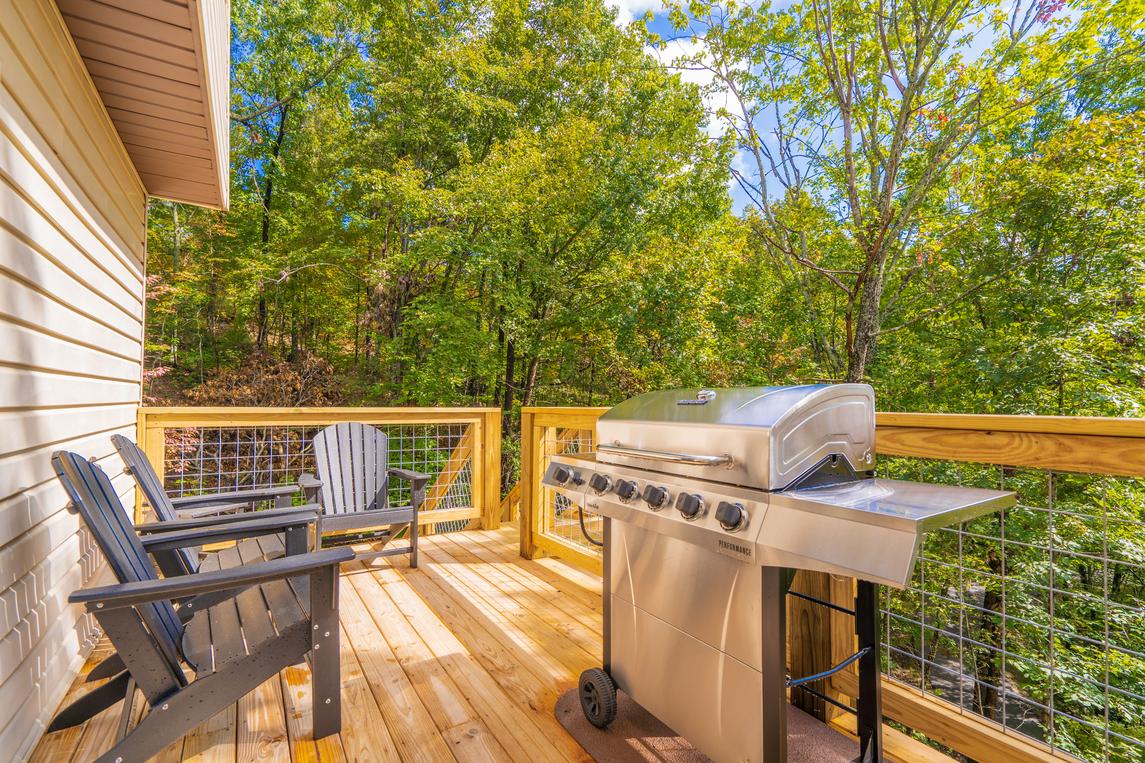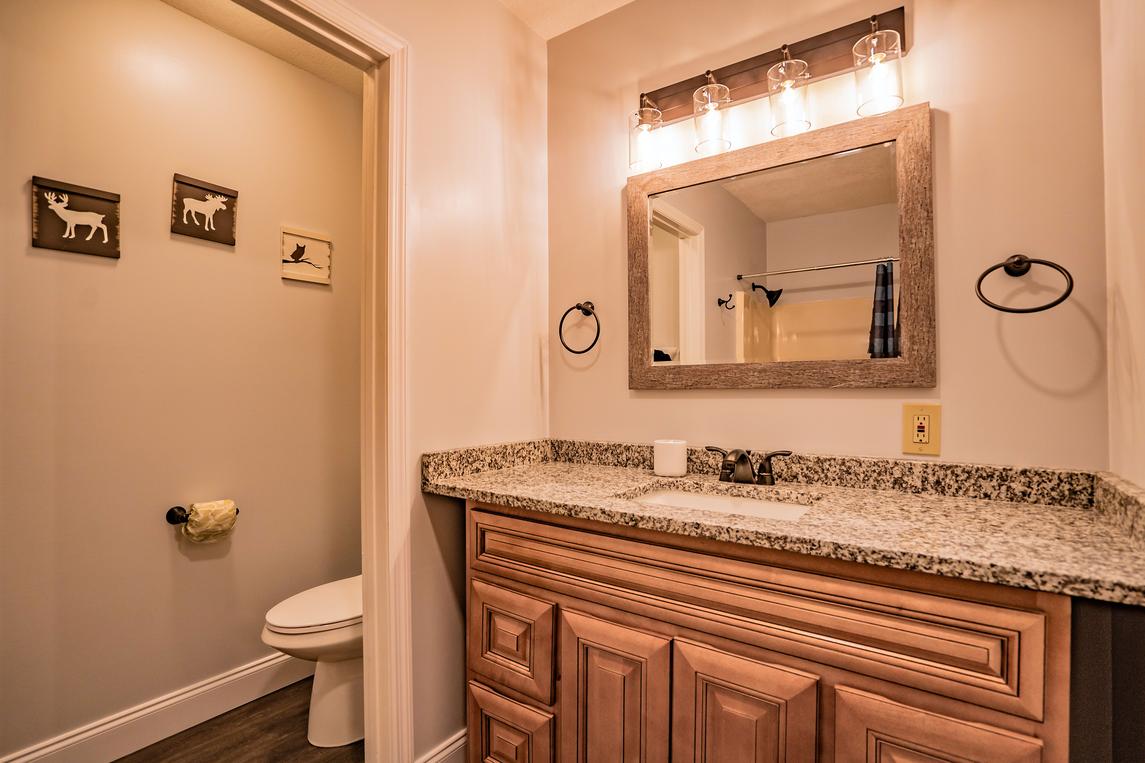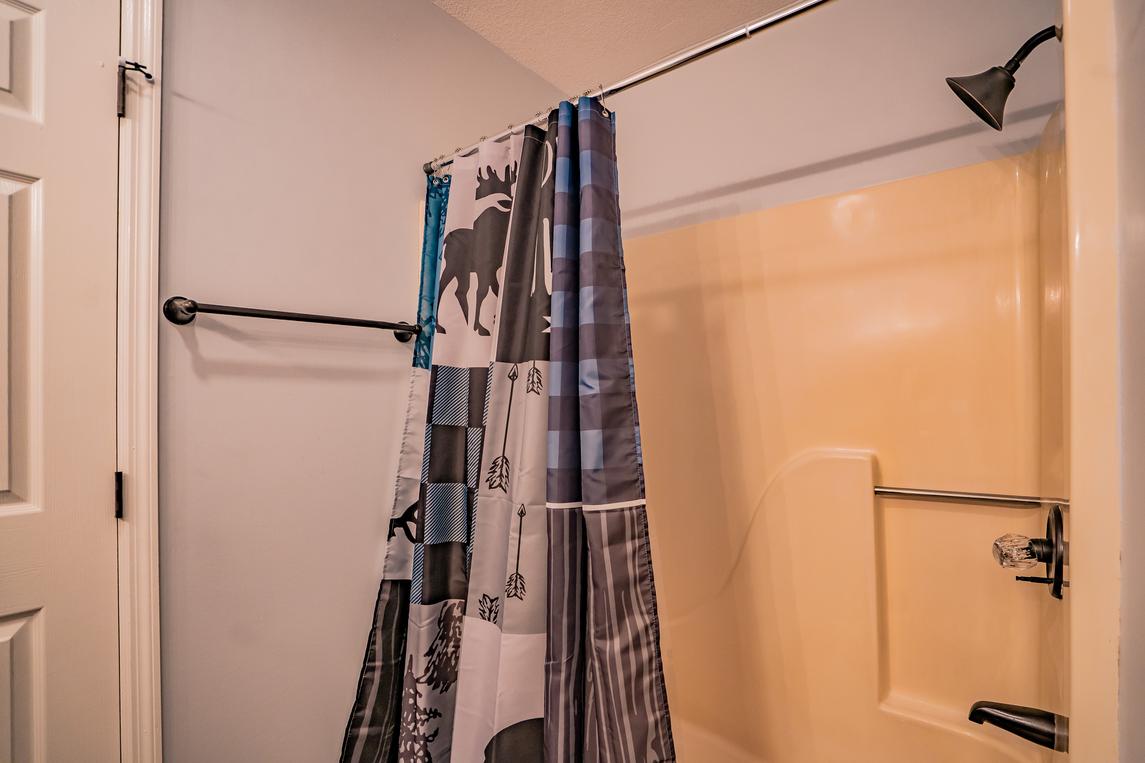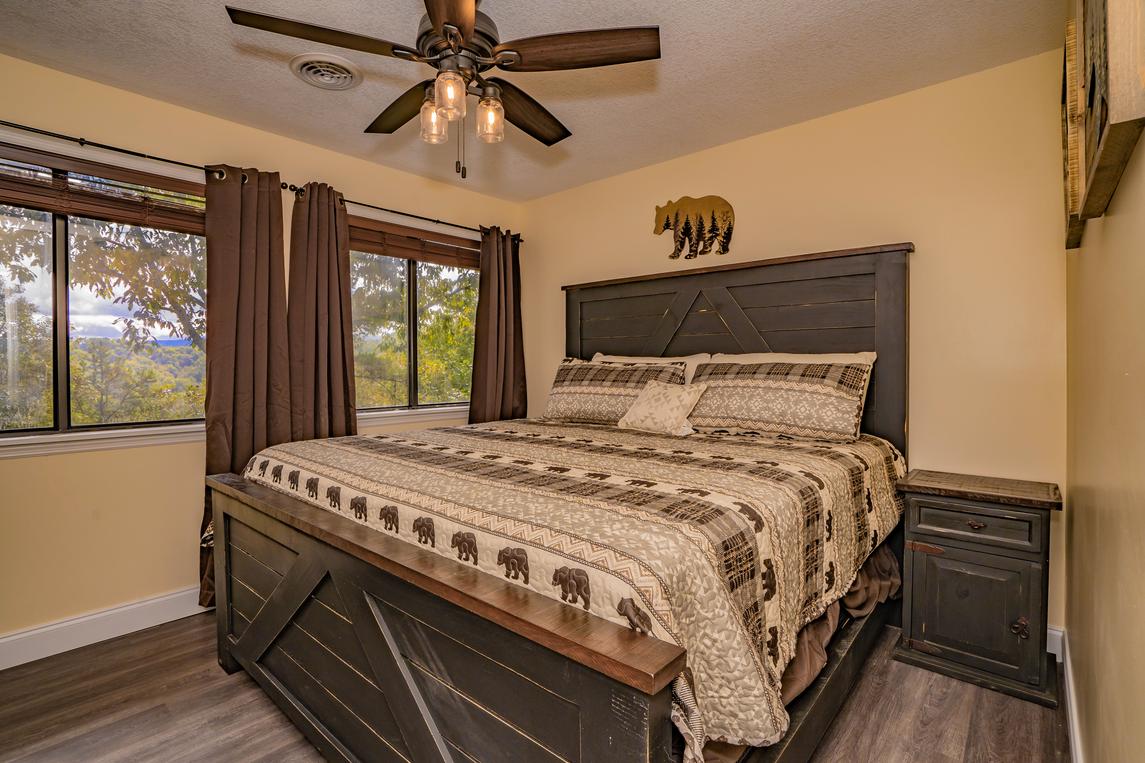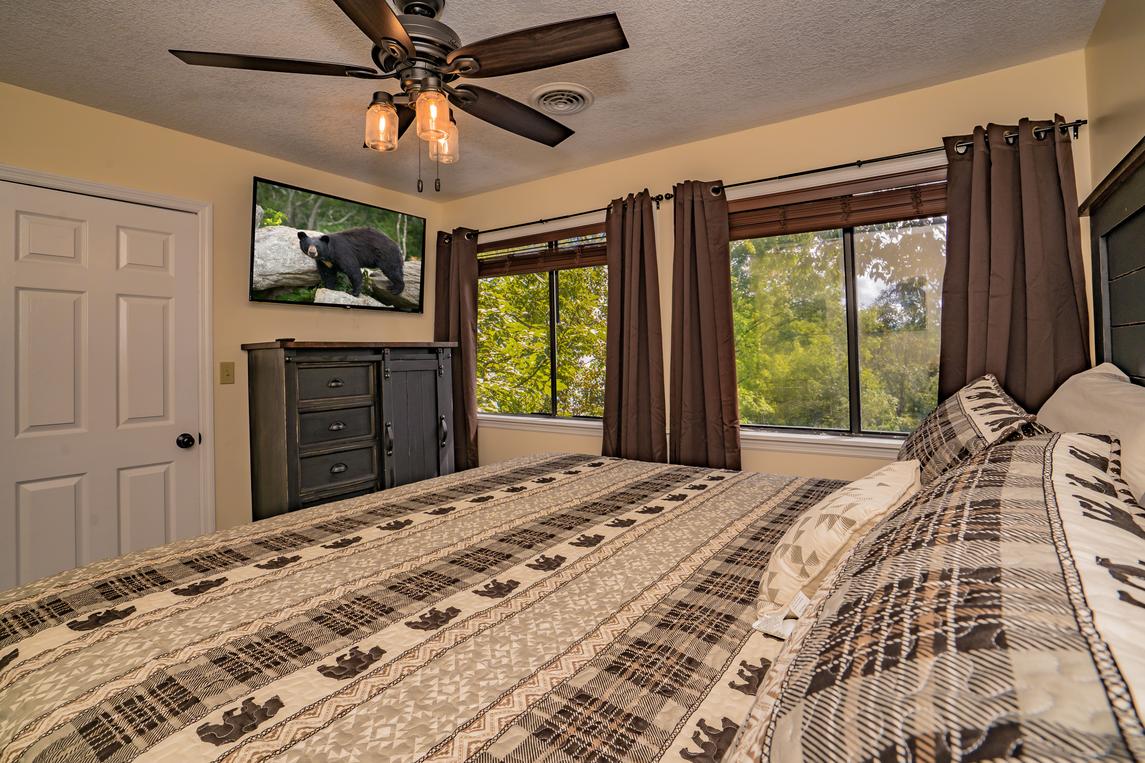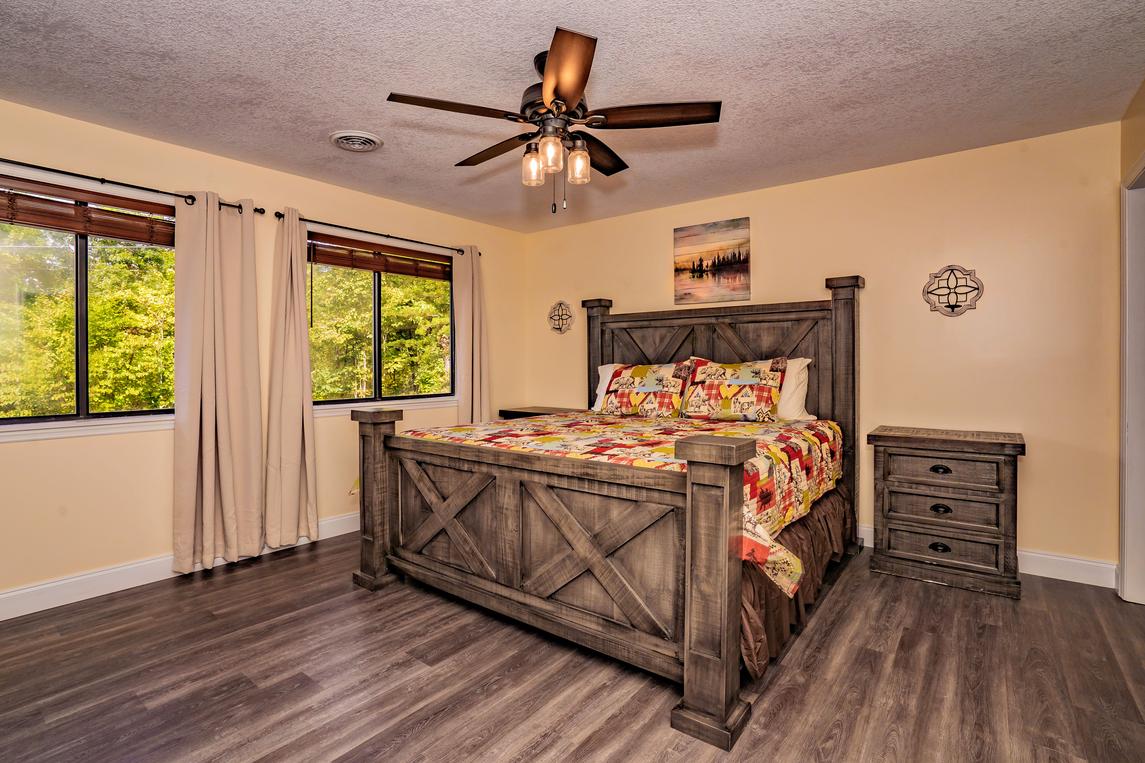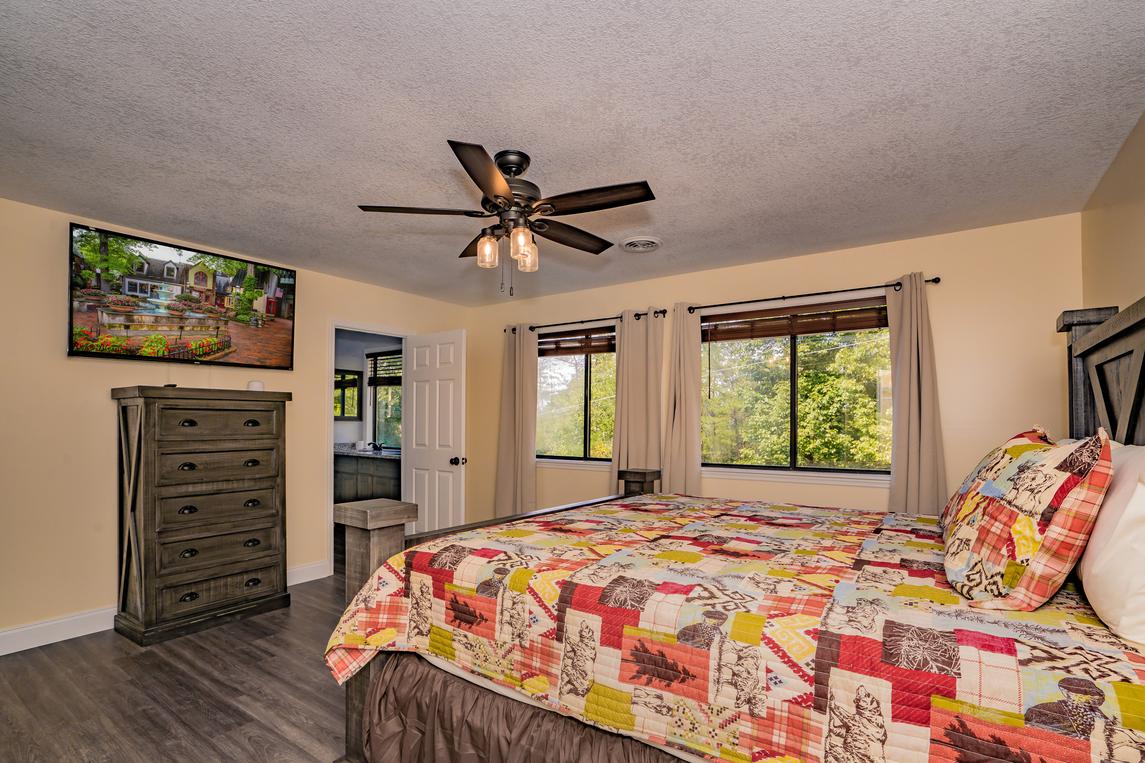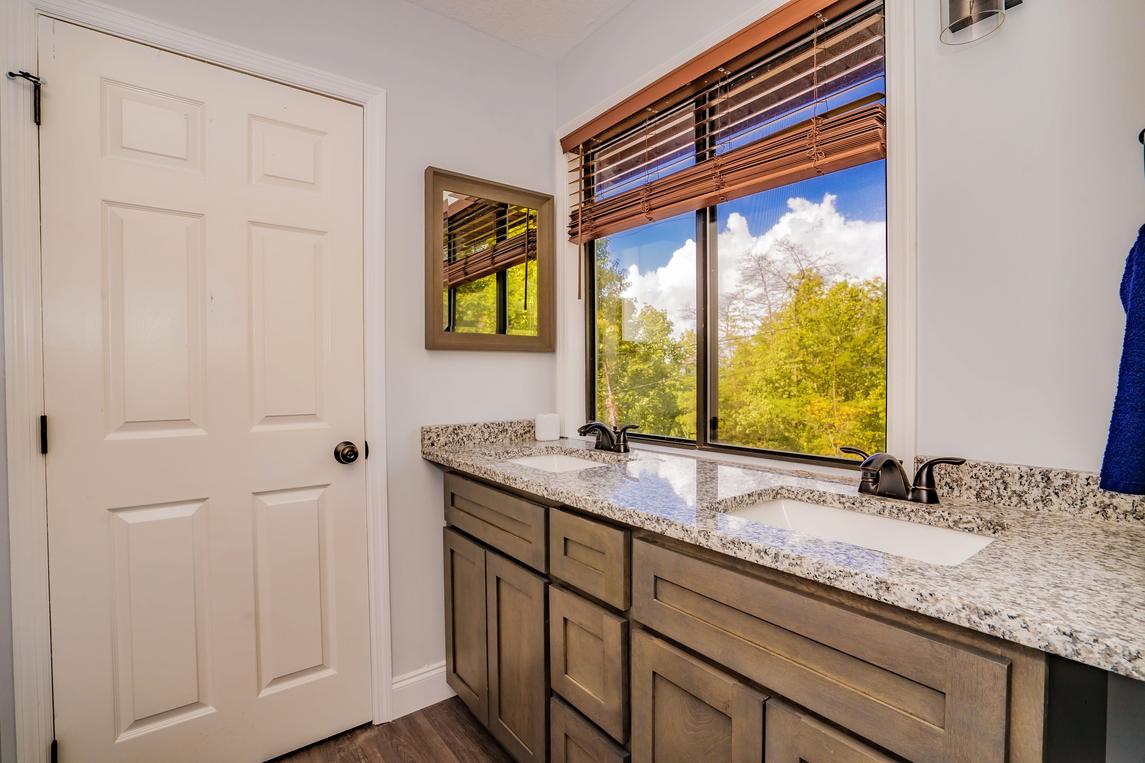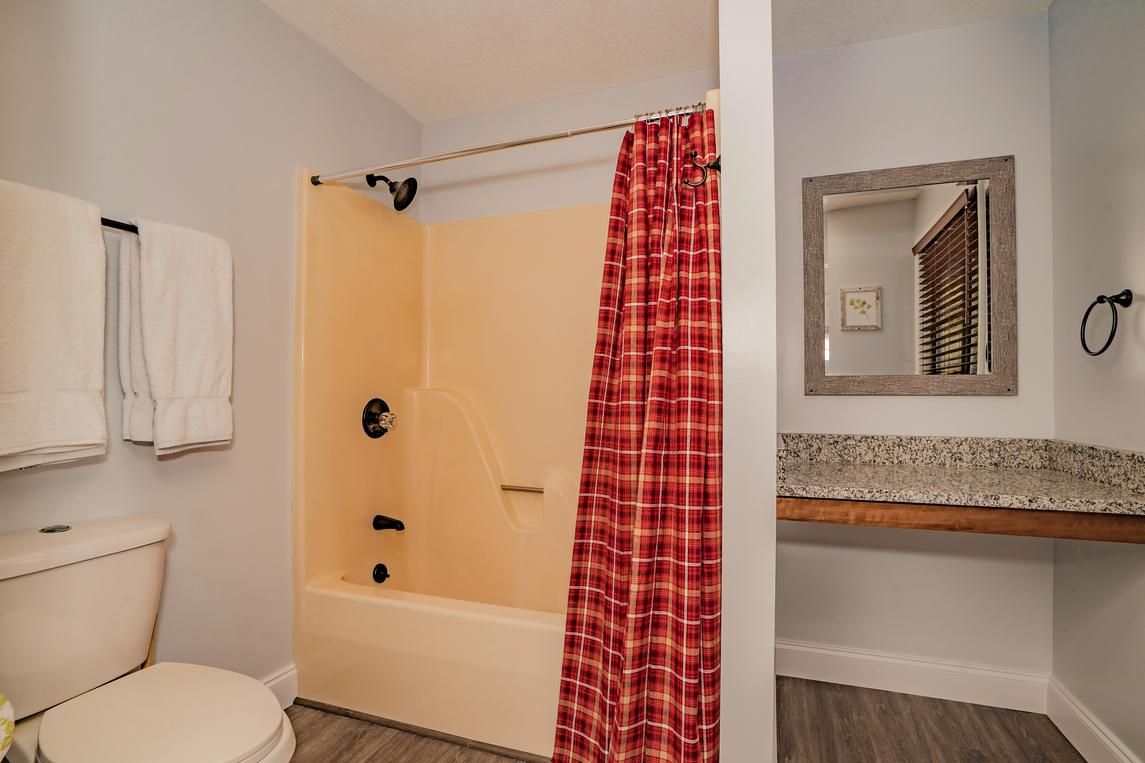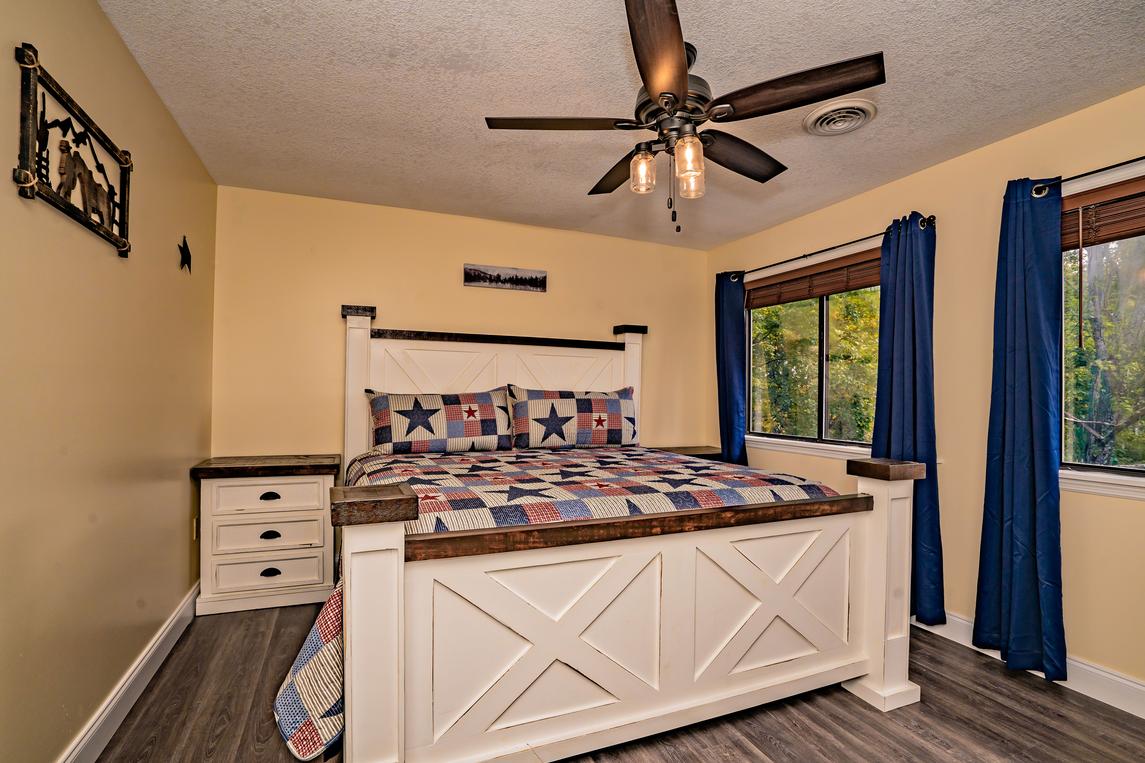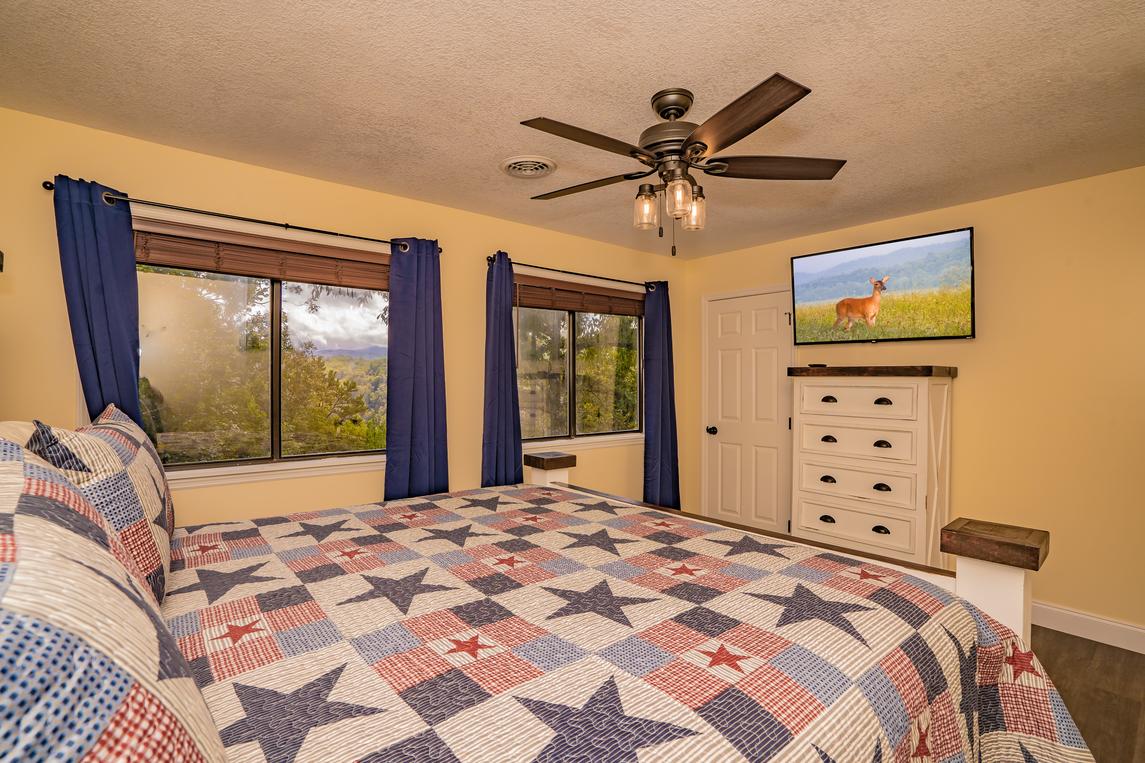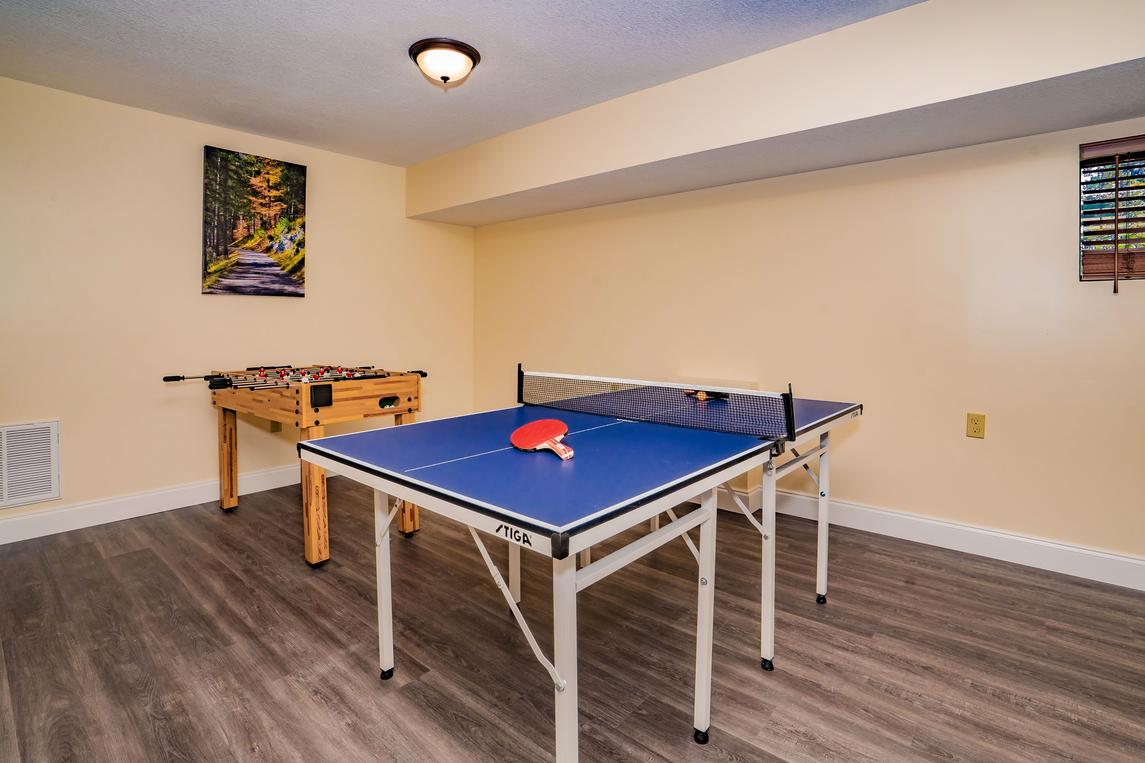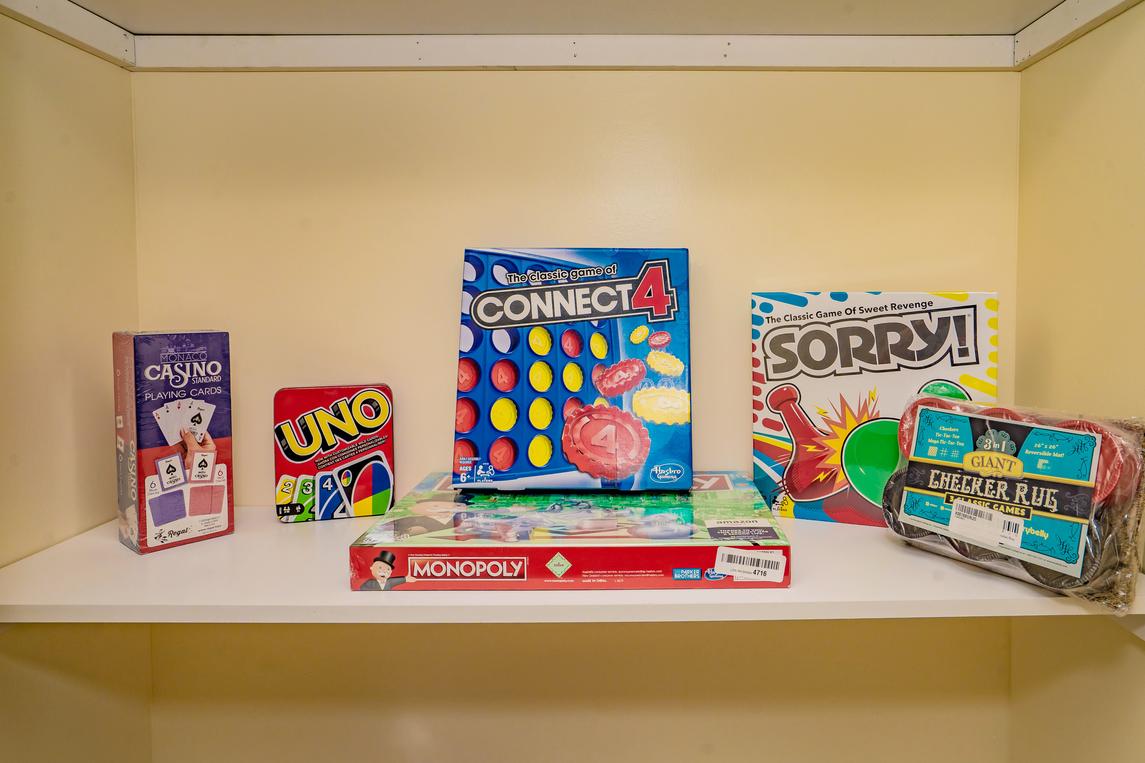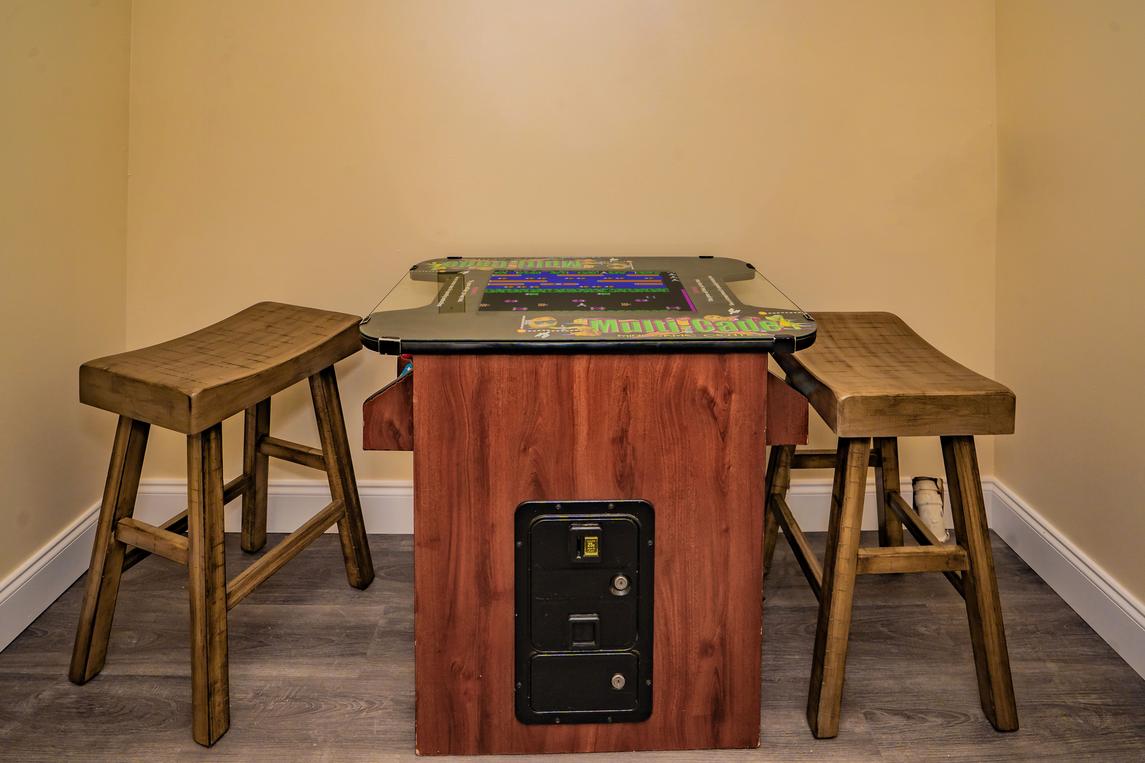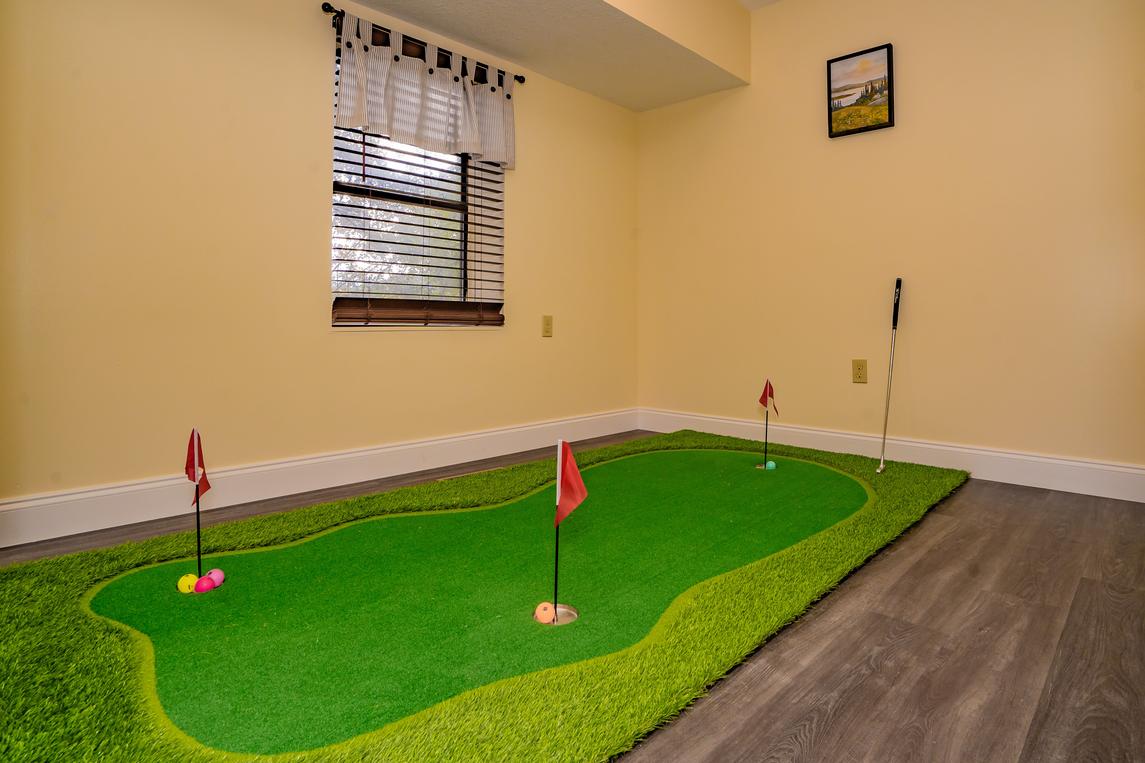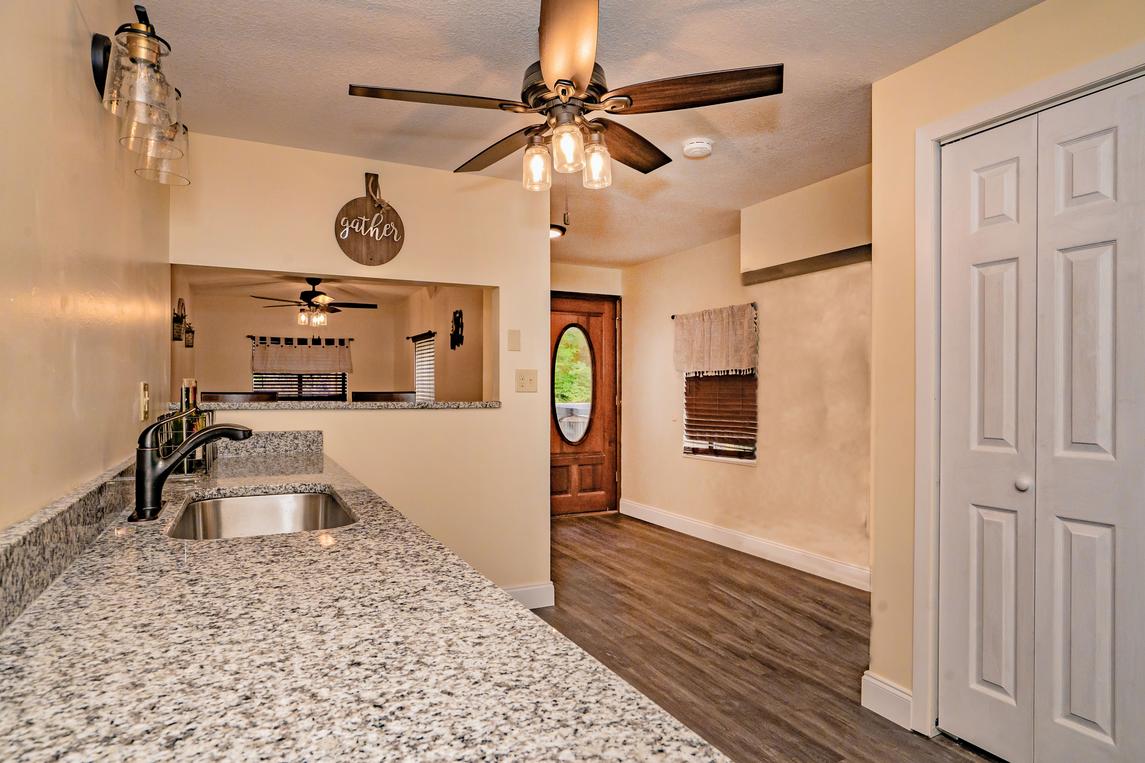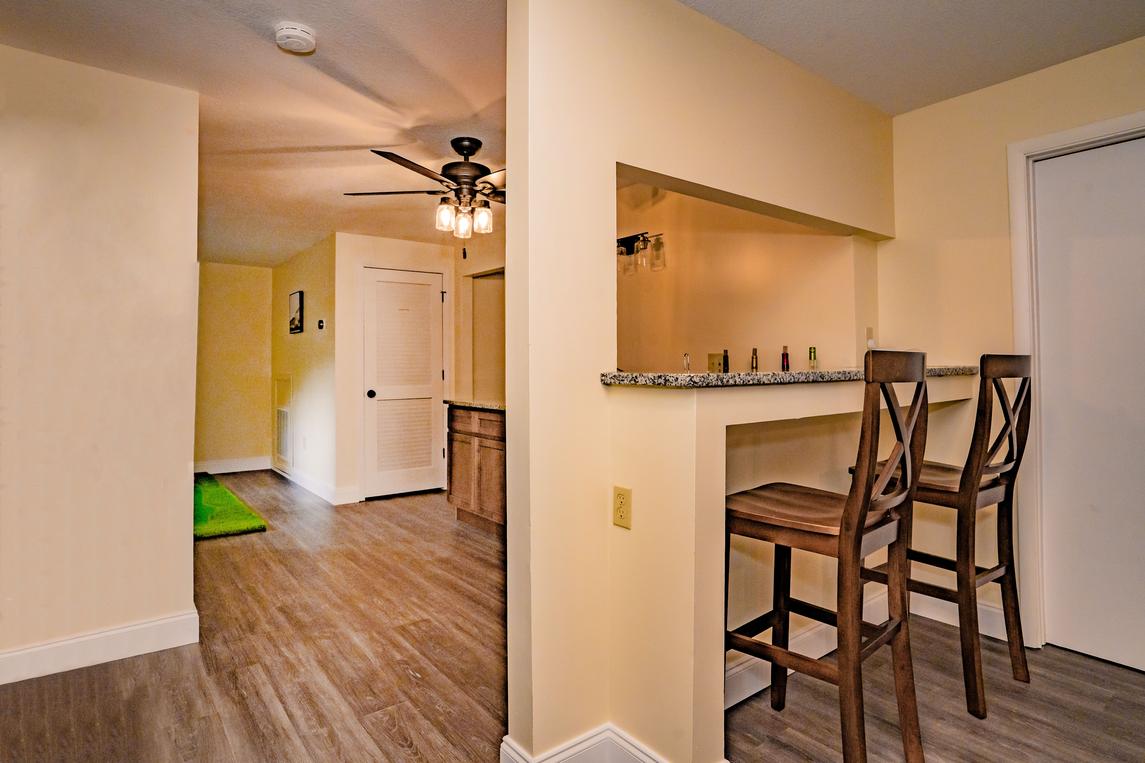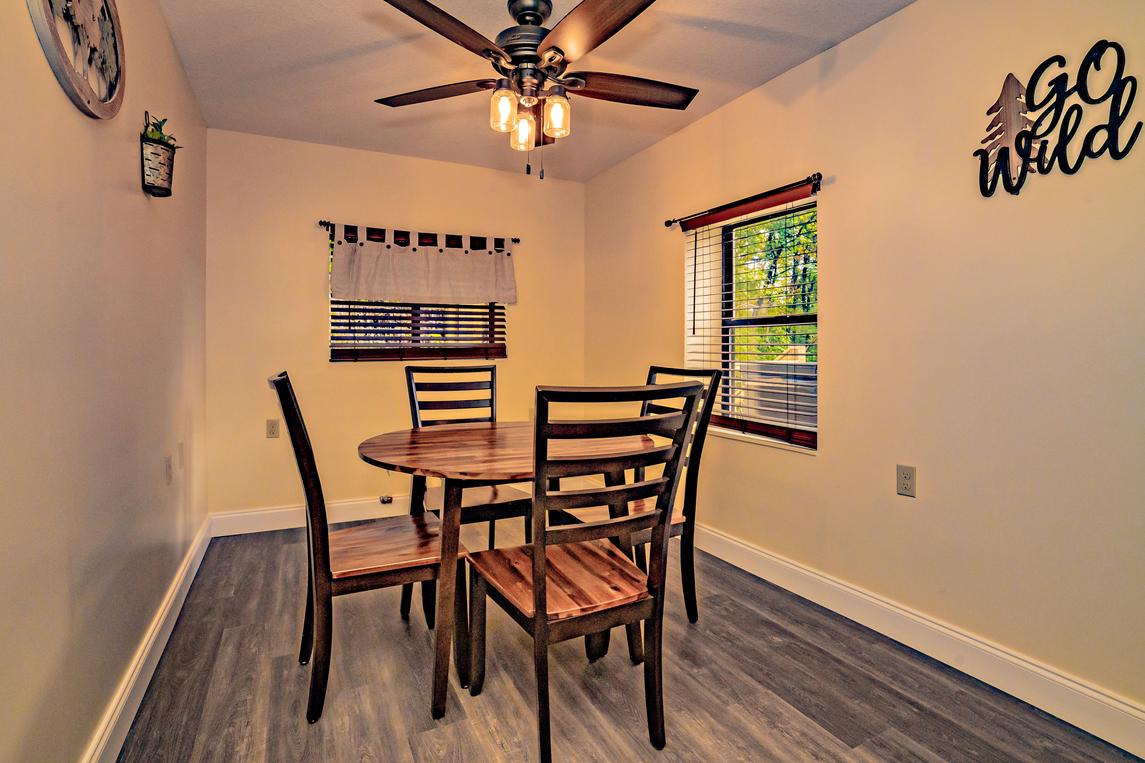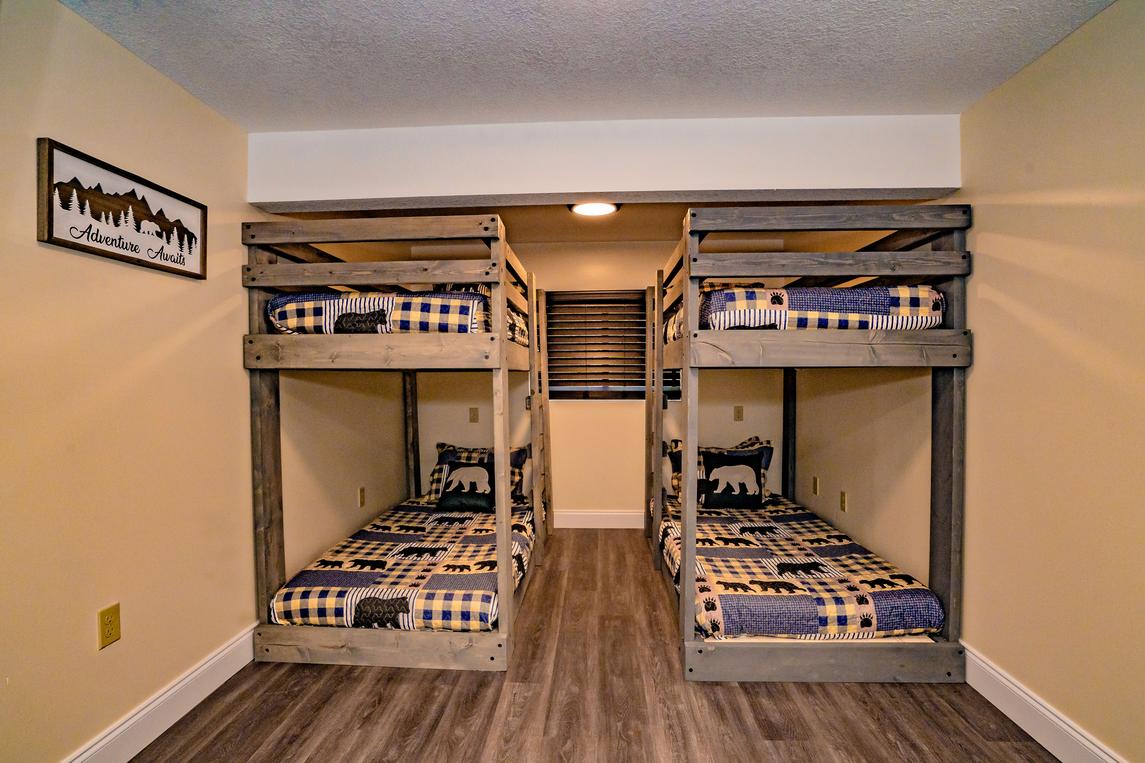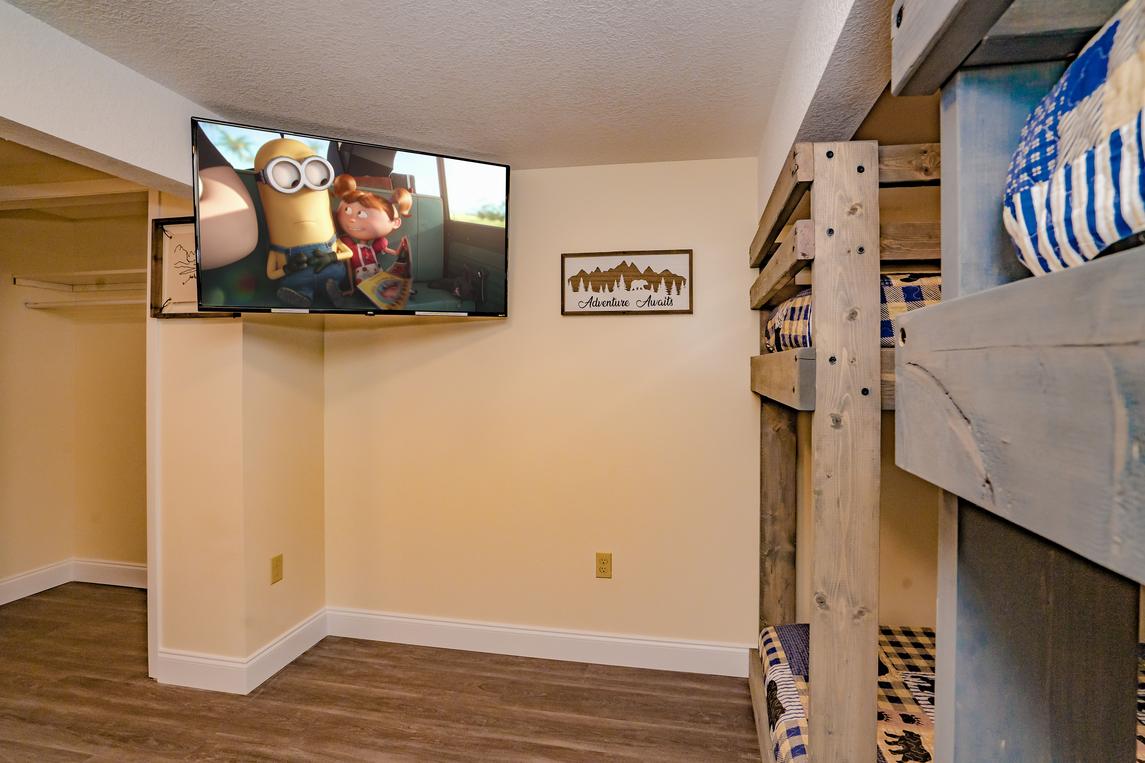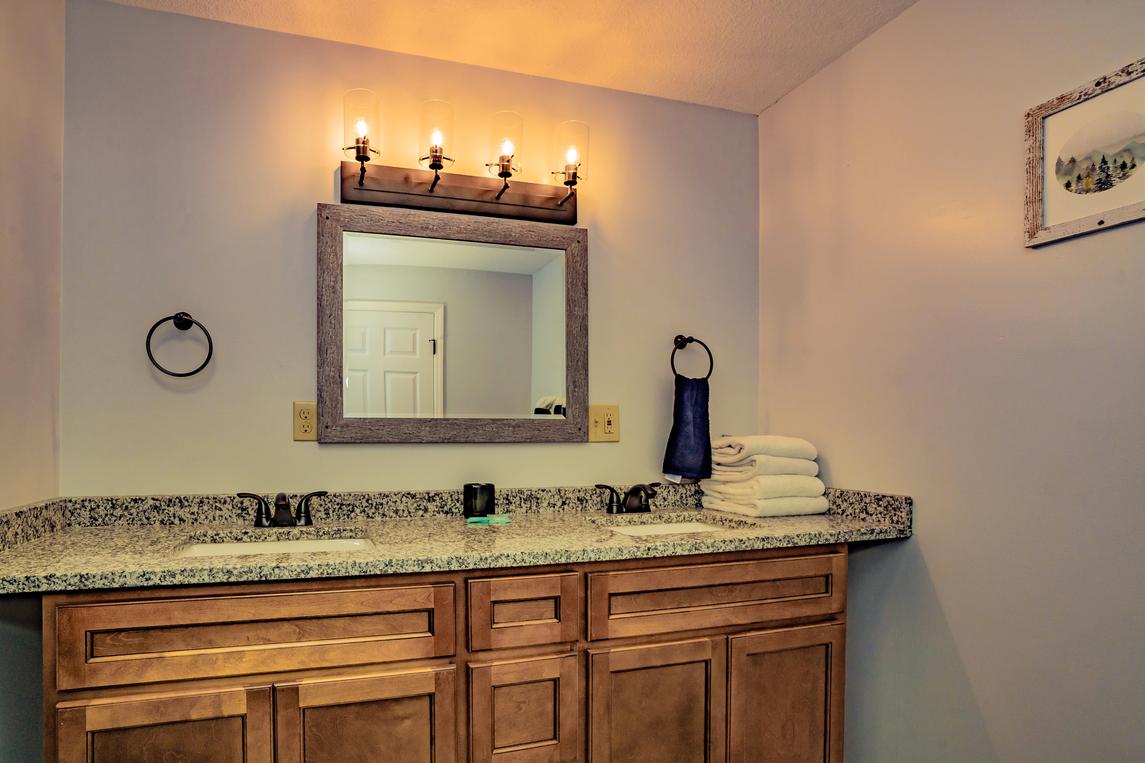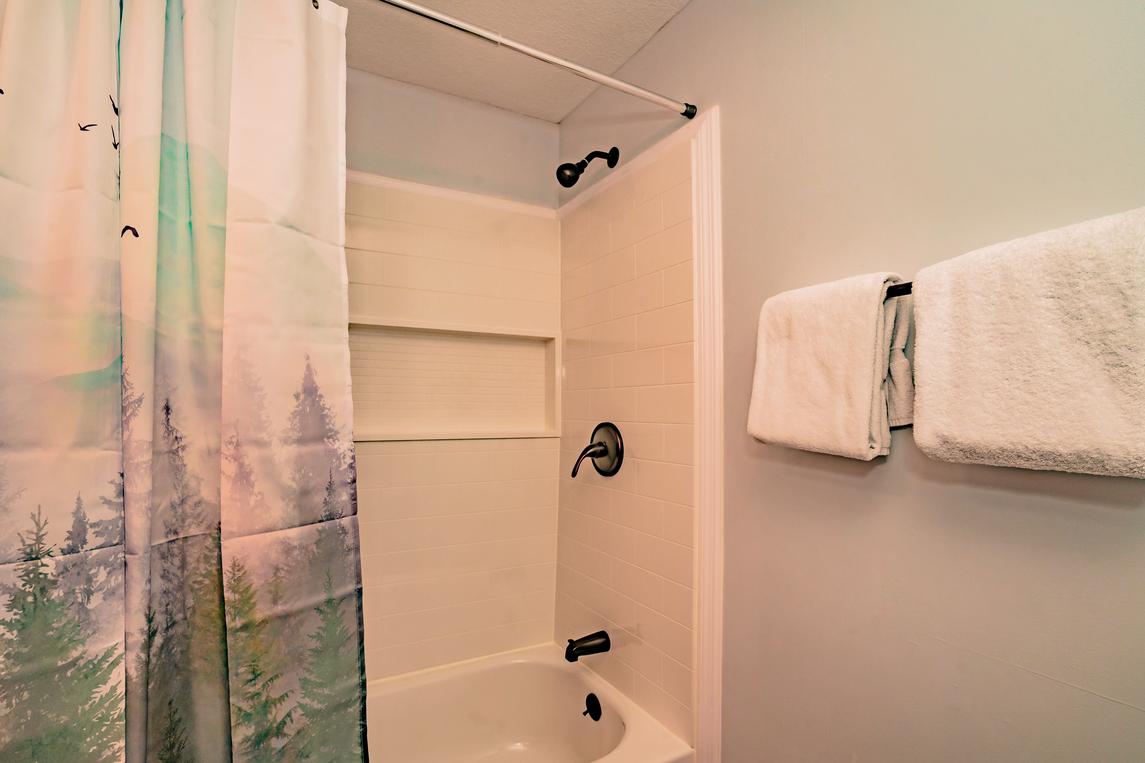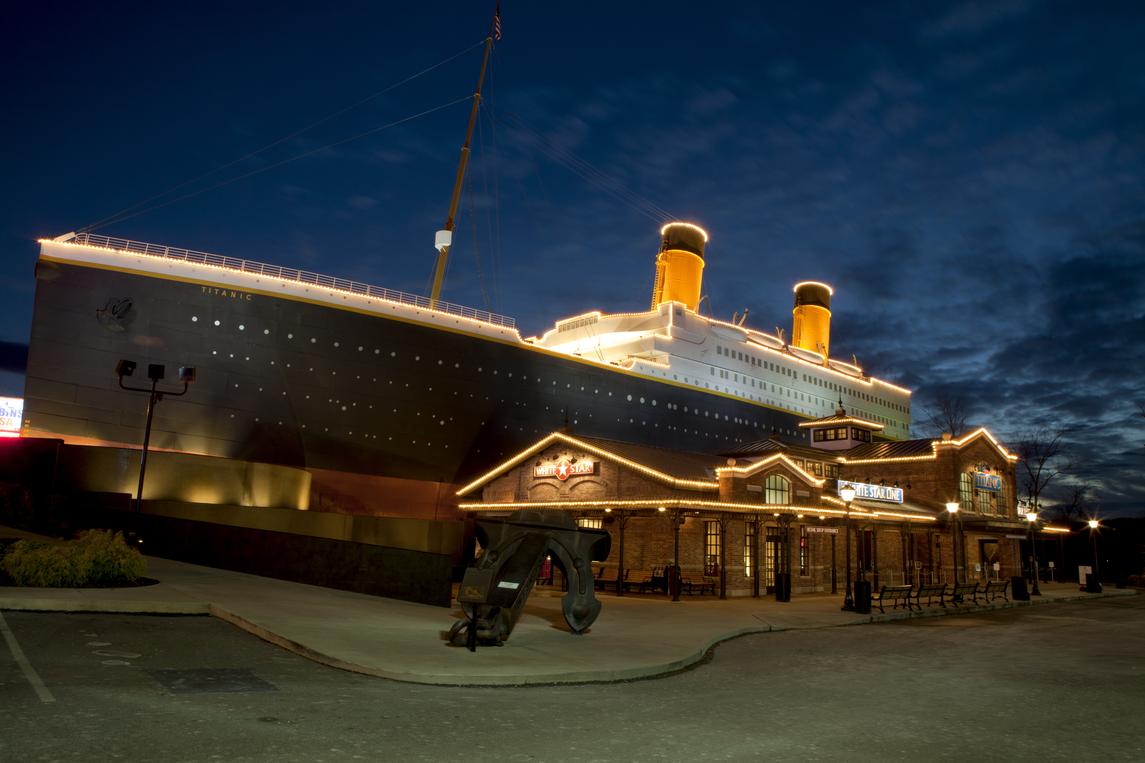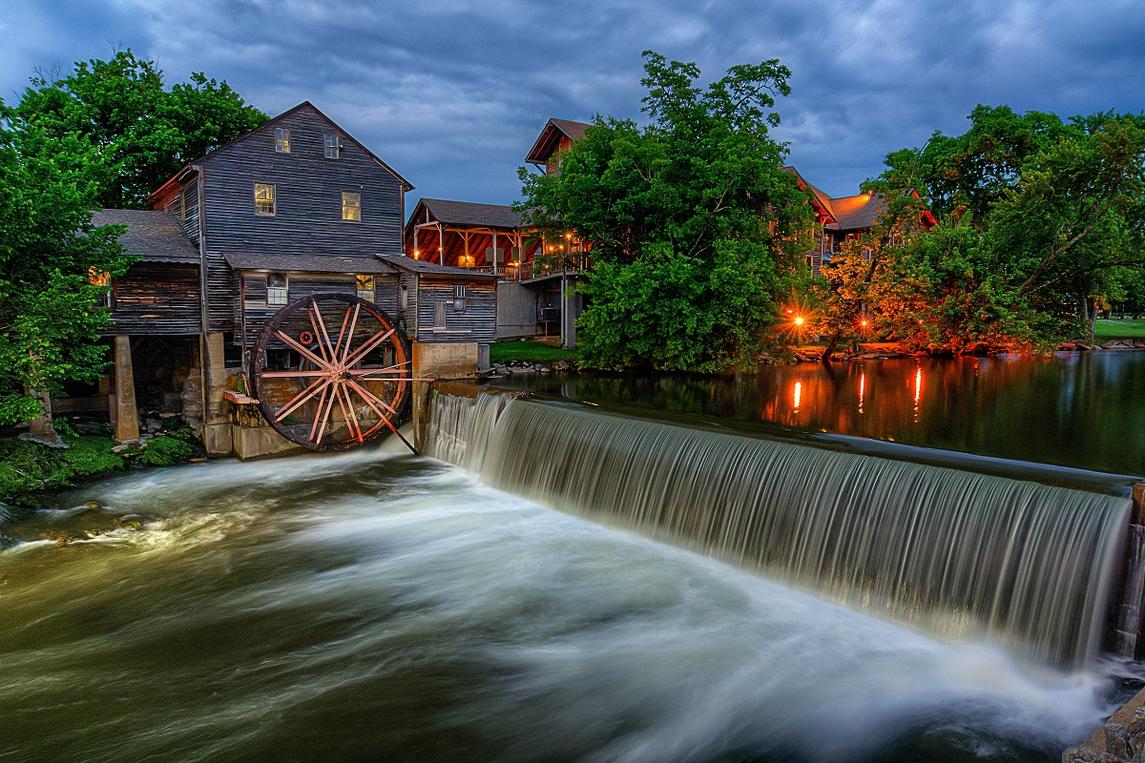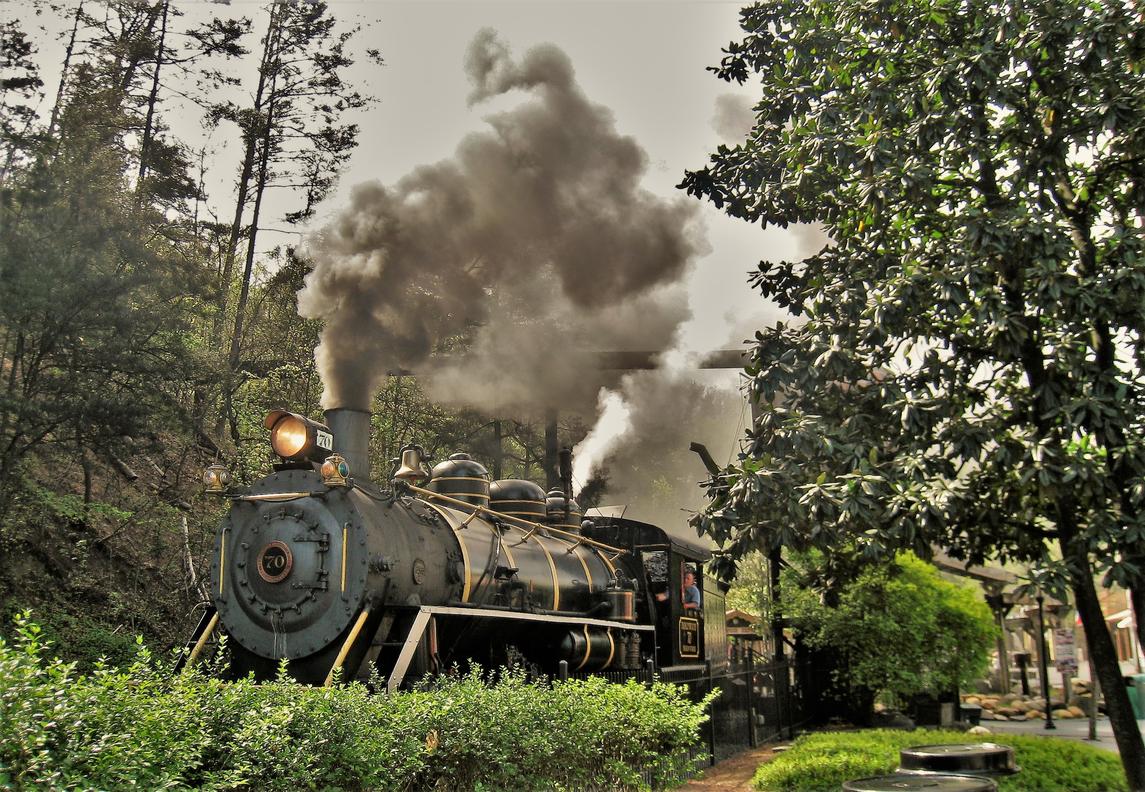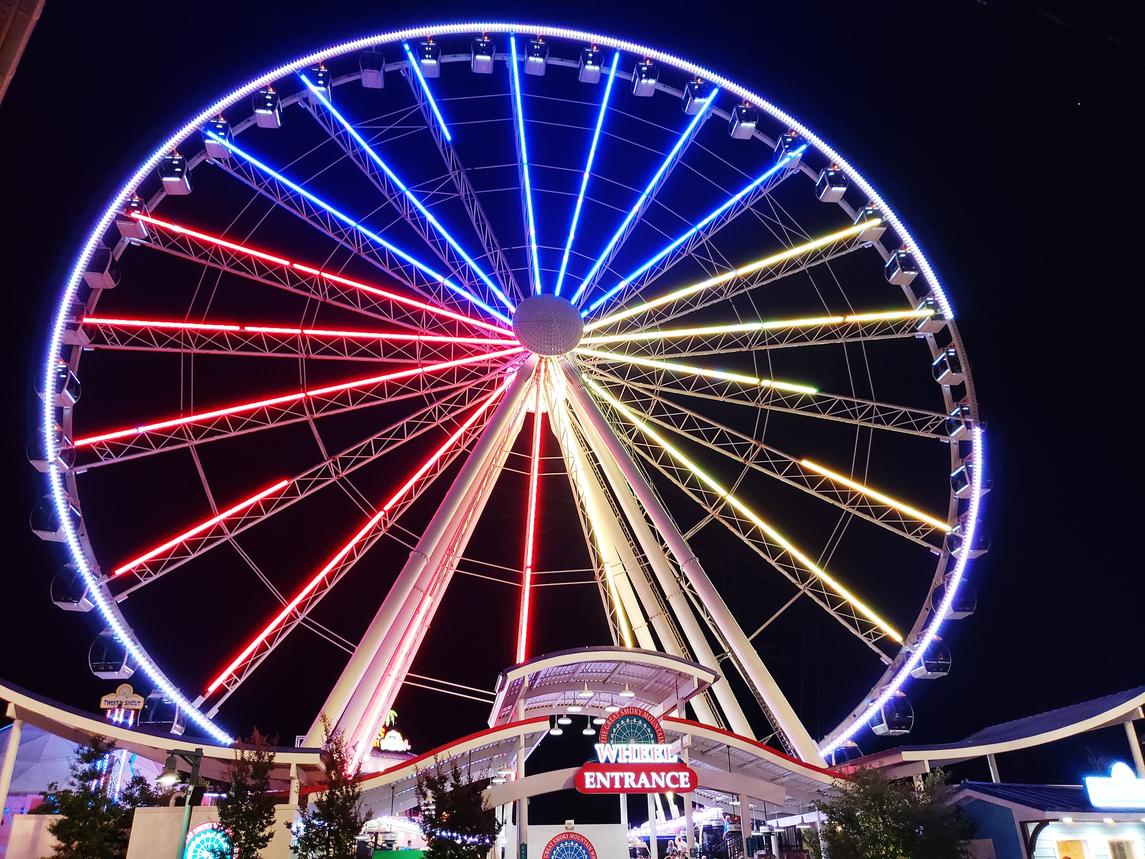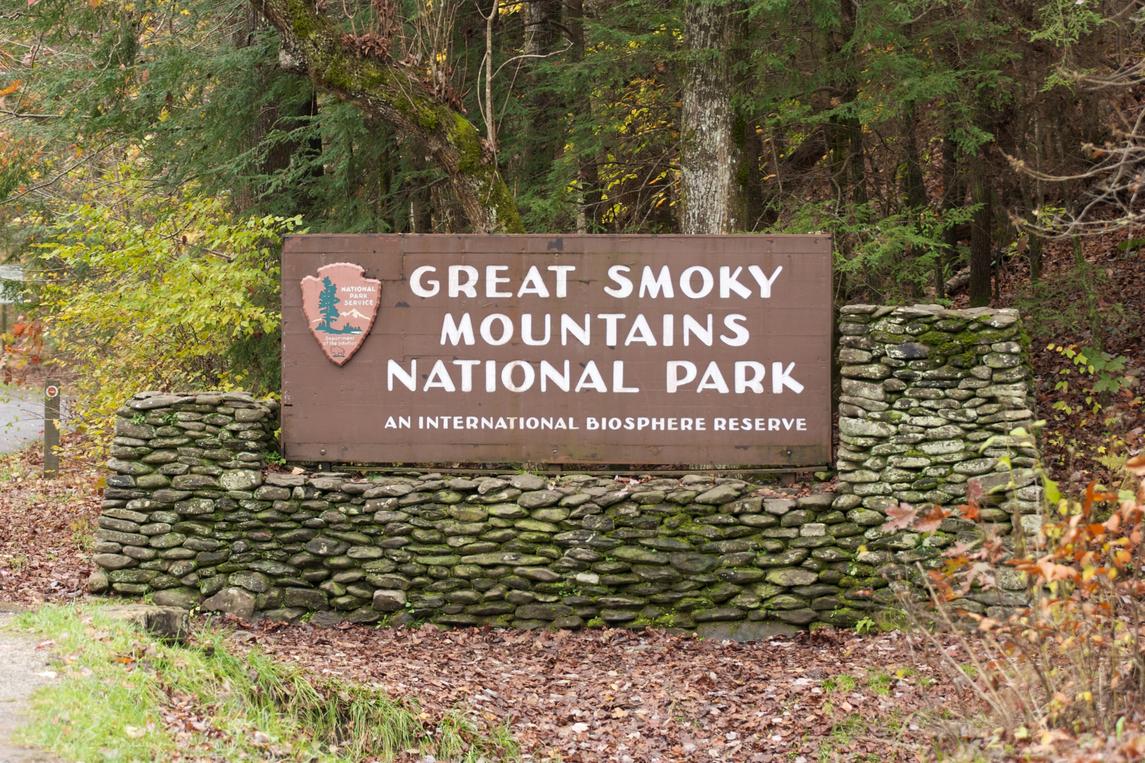 Description
Amenities
Reviews
---
This "Pigeon Forge Escape" 5 bedroom 4 ½ bath chalet is just the escape you need to relax in the Smokies. Located minutes from Dollywood in Pigeon Forge you will be in the perfect location to have everything you need. An easy drive with paved roads and ample parking for 5 cars when you include the garage parking, this is a peaceful area away from the noise of the city but close enough to everything that you won't be missing out.
Inside you will be greeted with a foyer split by the staircasing so you can head straight to the opening of the eat in kitchen or turn right into the open living room. Cuddle up in front of the wood burning fireplace in the den off the kitchen and relax after a long drive before dinner. The kitchen is fully equipped with stainless steel appliances that offer everything you need for any meal. The dining table seats 10 with an extra table for 4 in the kitchen plus a breakfast bar for 4 as well. Want to grill out just step off the kitchen onto the main level deck and let the grill master of the family work. After dinner play a round of shuffleboard in the living room while everyone else gathers on the sectional for family movie night in the living room. With a King bedroom on this level it's great for those who don't like stairs, and offers an entry into the main level bathroom with a convenient walk-in shower.
The other three Kings are located just upstairs. Two of these rooms have easy access to a bathroom across the hall with a tub/shower combo. The upstairs Master King offers a private bathroom with double vanity and tub/shower combo.
Looking for something to do to pass the time before bed? Head downstairs and choose from a list of activities offered. On this level you have a private game room with Ping Pong, hoops, foosball, pool table and a multicade arcade game. There is a ½ bath just off this room for convenience. You also have a Mini Putt Putt set up and a second dining area for 4 with another bar that seats 2. This level has the bunk room that offers 2 twin bunks (4 twins) and a private bathroom with another double vanity and tub/shower combo. All the bedrooms have their own TVs. Head out on the deck on this level and take a soak in the new bubbly hot tub to work out the soreness after killing it on all the games in the game room before heading to bed. This property offers all you could ask for and more when planning your escape from everyday life to enjoy the Smokies.
Edward Carlock
The family and I loved every minute of it.
Sherry Belcher
Very Spacious and clean. The kids were in heaven in the basket. We all truly enjoyed our stay here. Will definitely keep this cabin in mind when looking next time.
Patricia Nesselrode
Such a wonderful cabin. Easy access to Dollywood, Jayell Ranch and much more! They house was amazing!!!! So many games and activities. The kids were upset they didn't have more time to play at the house. Beds we're comfortable and house was clean. Definitely would stay again. Thank you for a fabulous stay.
Valerie Corrie
We really enjoyed our stay! We had everything we needed and lots of space for everyone. We all enjoyed the hot tub, pool table, and other games/activities in the basement. Overall, it was a great trip!
Judy Taylor
The place was very welcoming.Beautiful place it felt like home.The customers service was wonderful.The stay will not be my last .
Melissa Chinn
Lots of room in this cabin. Our Youth Group stayed here. The game area was nice for them.
Jennifer Lemmons
My family had a fabulous weekend! The house is private and quiet. Just far enough off the main drag to keep close but be quiet.
laVonda pulliam
We enjoyed our stay and our cabin was lovely we hope to come back again soon my grandkids really enjoy there selfs next time we will have to stay longer thanks.
Sherry Guerin
Absolutely fabulous place. Very clean and spacious for large families.
Amber Steele
Highly recommend. The staff is absolutely incredible and so so helpful with everything even called to make sure our stay was going good and to see if we needed anything
LYNN B SMILEY
We loved our vacation and the house was amazing!
BRENDA S SKIDMORE
Really lovely home. Plenty of space for everyone. The beds were comfortable and everything was clean. Thank you for sharing this home.
Georgi O. Lander
Our family enjoyed our stay. The home was perfect for our needs. All concerns we had were addressed promptly & the staff was very friendly & eager to assist us. I will use Bear Camp Cabins again for future visits to The Smokeys.
Gladys Main
Thanks to the staff that help me book my stay. The cabin was very clean and so close to everything. My family thanks everyone at bearcamp cabins
Sally N Judah
Enjoyed our stay. House was set up just right for our extended family. The house isn't exactly a cabin, but was ideally located near Pigeon Forge and Dollywood.
Michelle Adams
We had a wonderful stay and plan on coming back soon!! It was the perfect place for three families with kids. All the games were a huge hit. The house was clean and well stocked. Thank you.
Sandra Powell
Enjoyed our stay at Pigeon Forge Escape...well done for a large family with kids of varying ages...roomy, clean, activities, and quiet away from the hustle and bustle...perfect name for it!
Summer
This place was perfect! The pictures doesn't do it justice. The kids and even the adults loved the downstairs gaming area, a lot of memories were made there! Will definitely try to reserve this place again!
Jackie Barnes
The cabin exceeded expectations! It was well furnished, and stocked! Game room and hot tub was a hit with the family! Location made things so convenient. Looking forward to staying again in December!