Mountain Splash
Select check-in and check-out dates
Please select the nights you would like to reserve using the availability calendars.
Bedrooms: 5 Bathrooms: 5 Sleeps: 20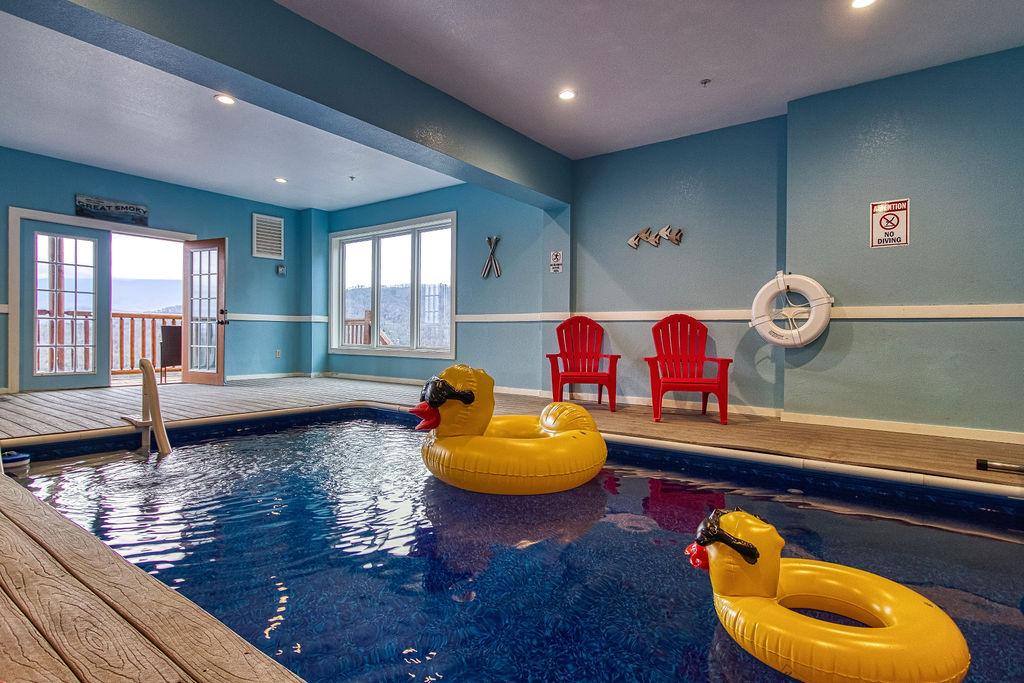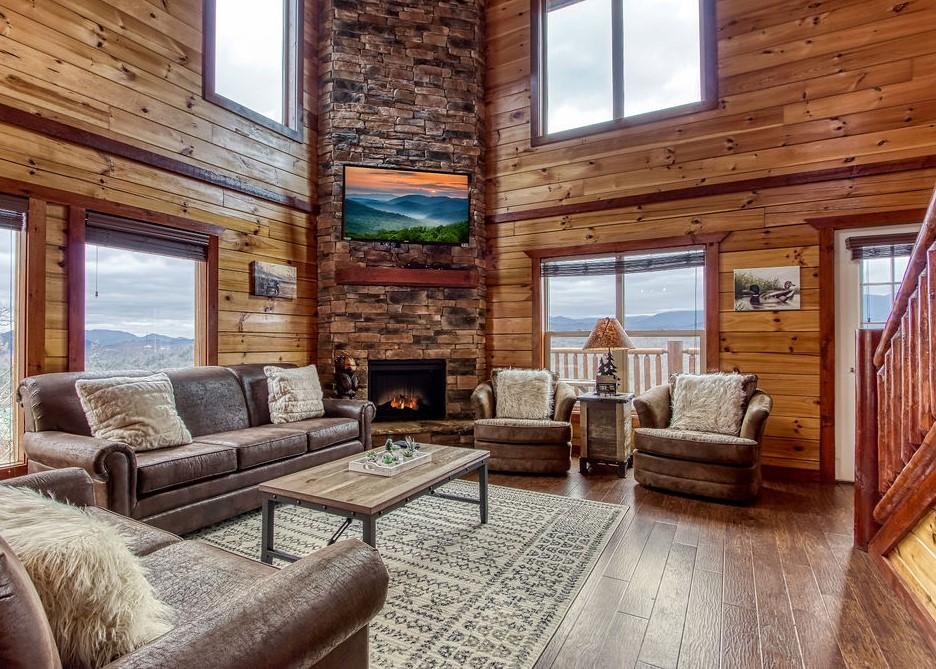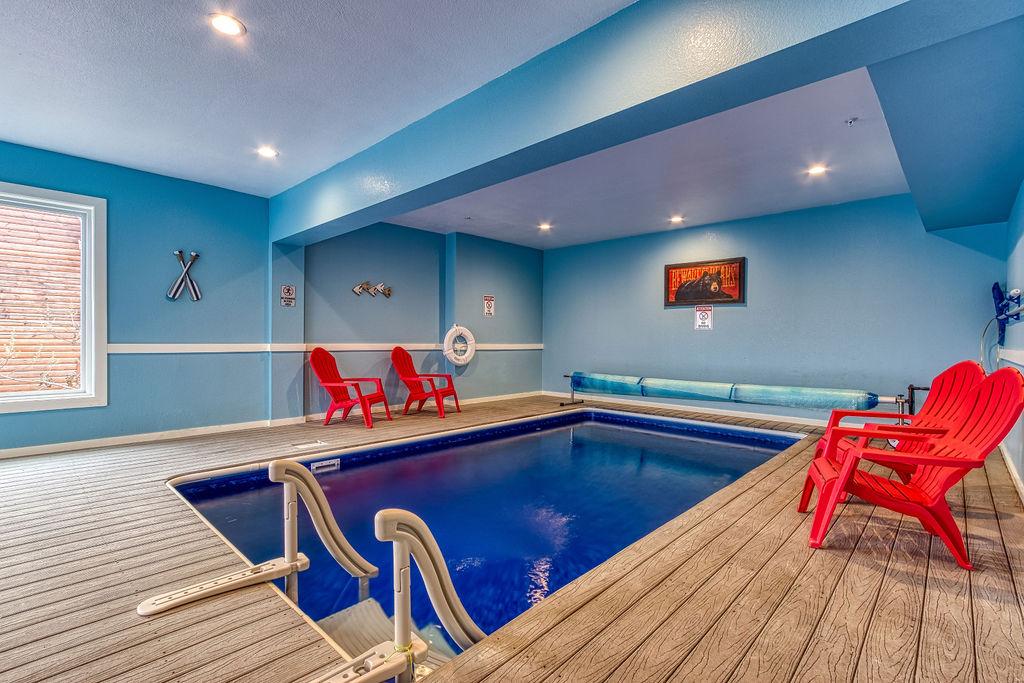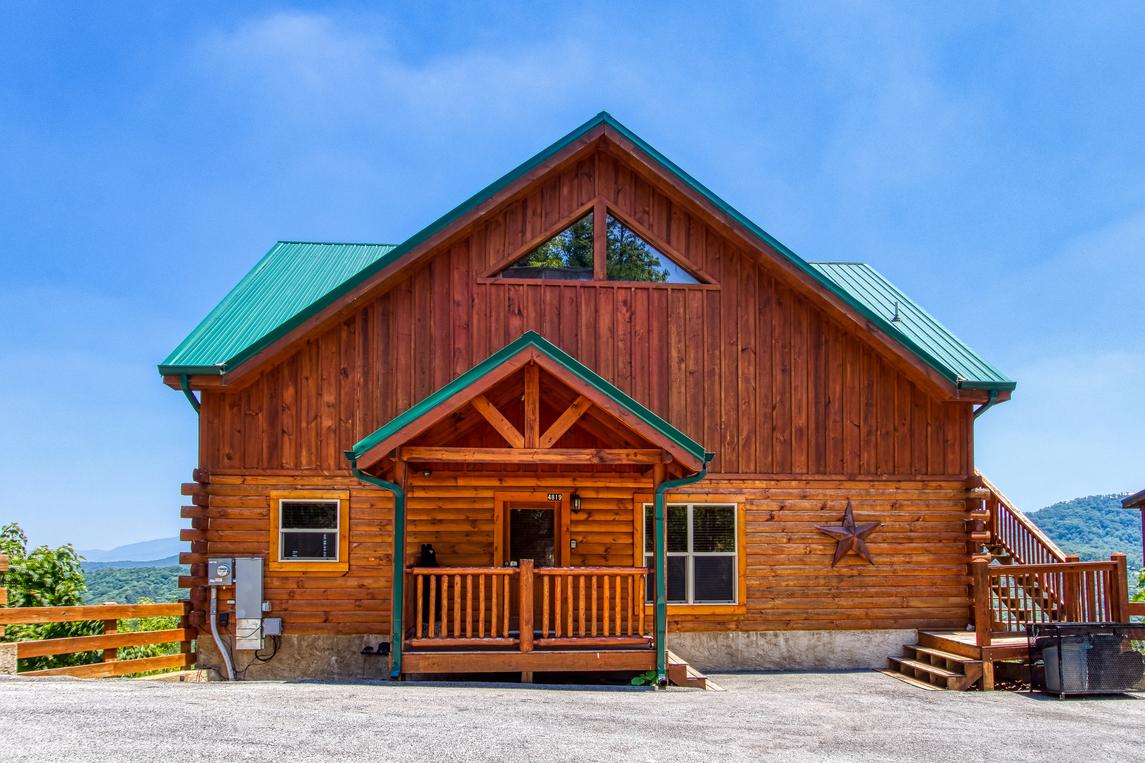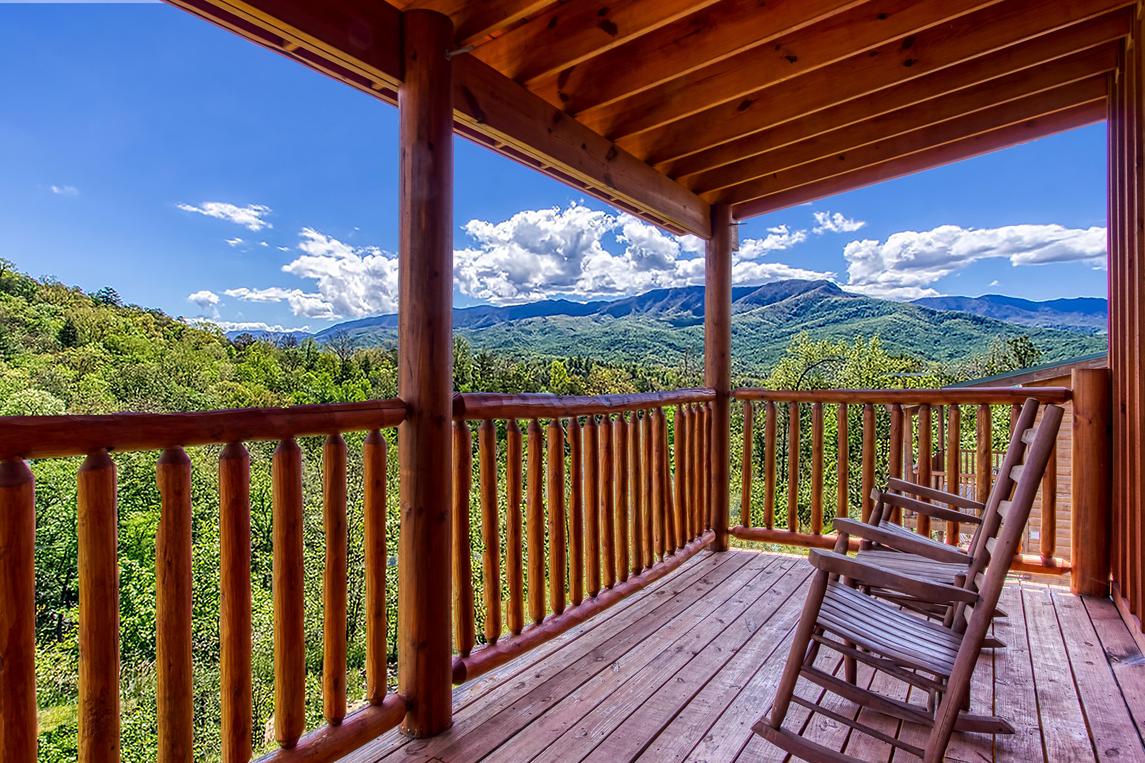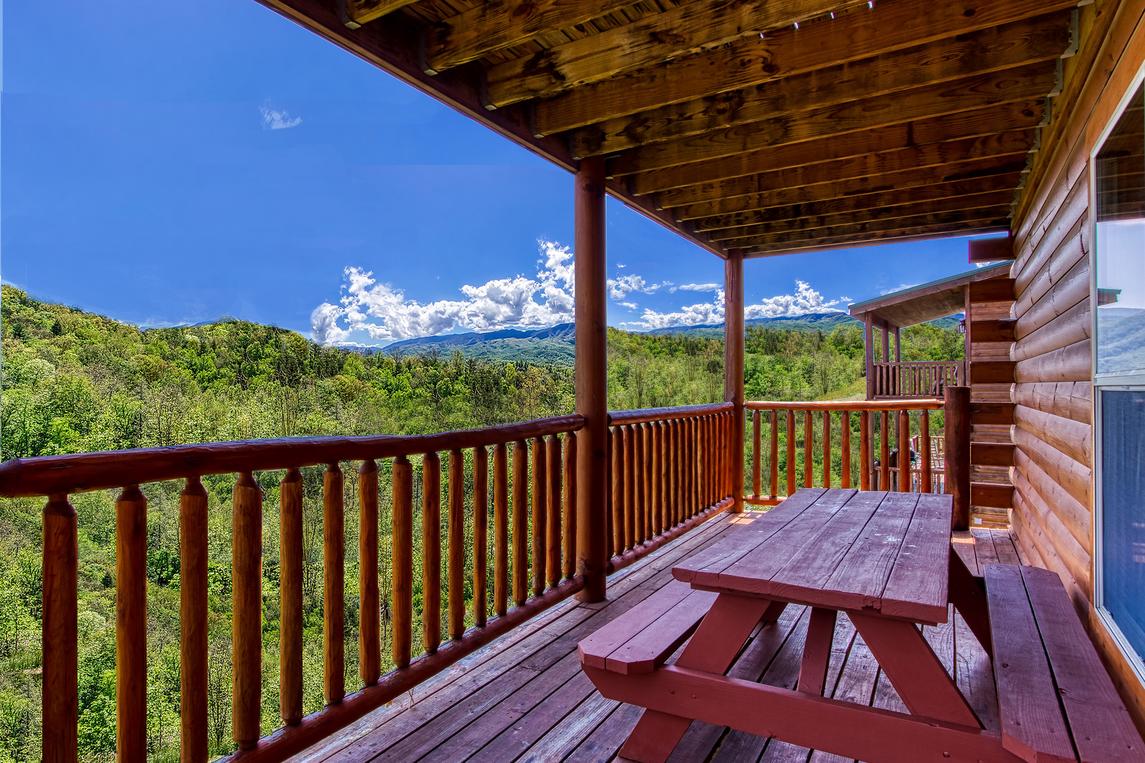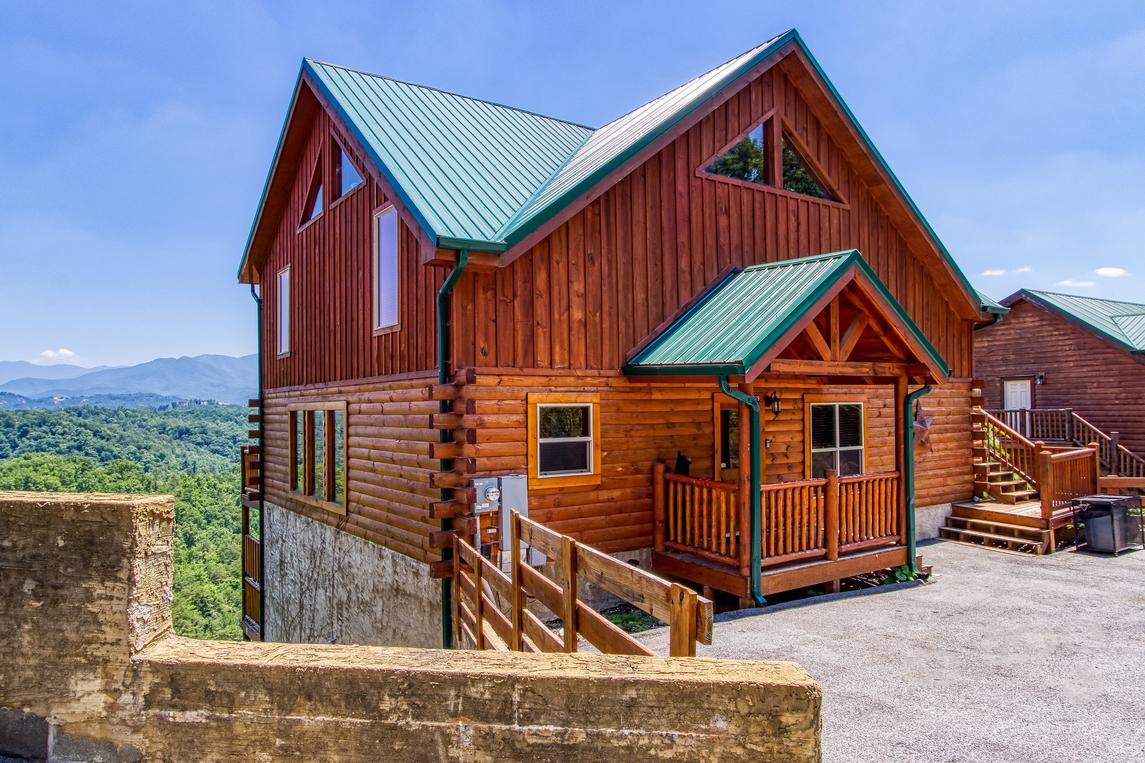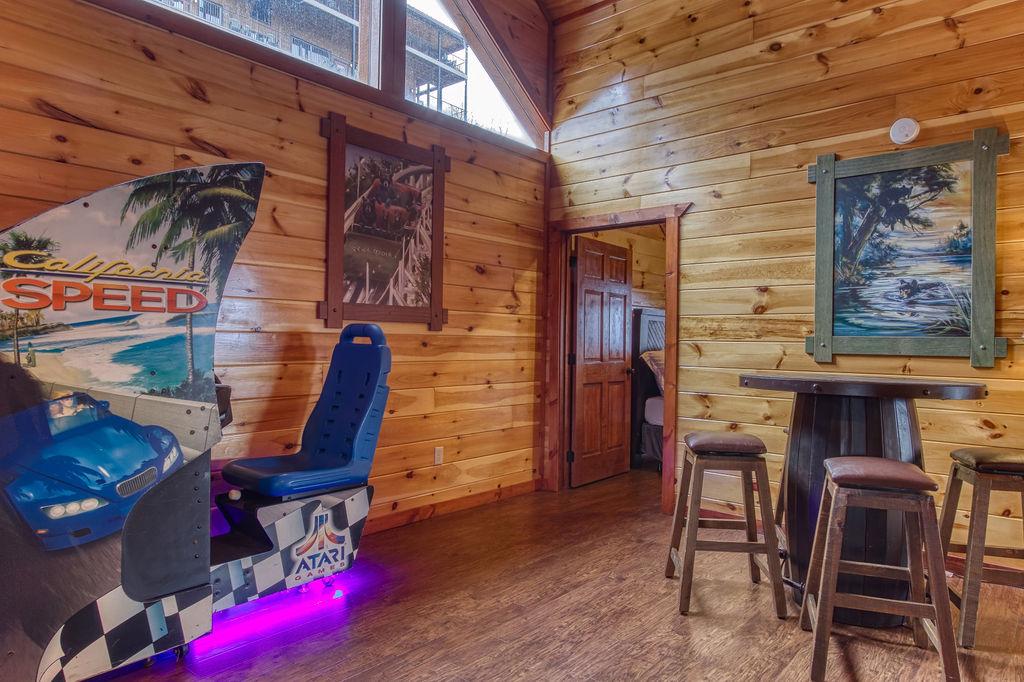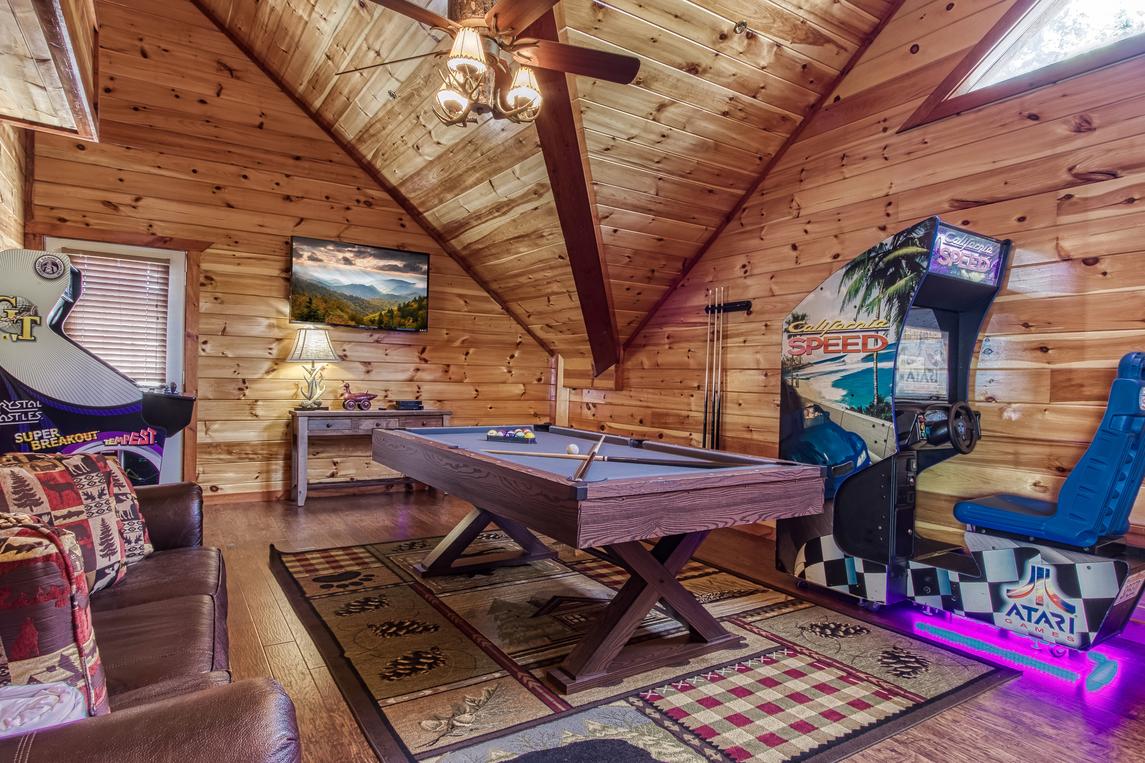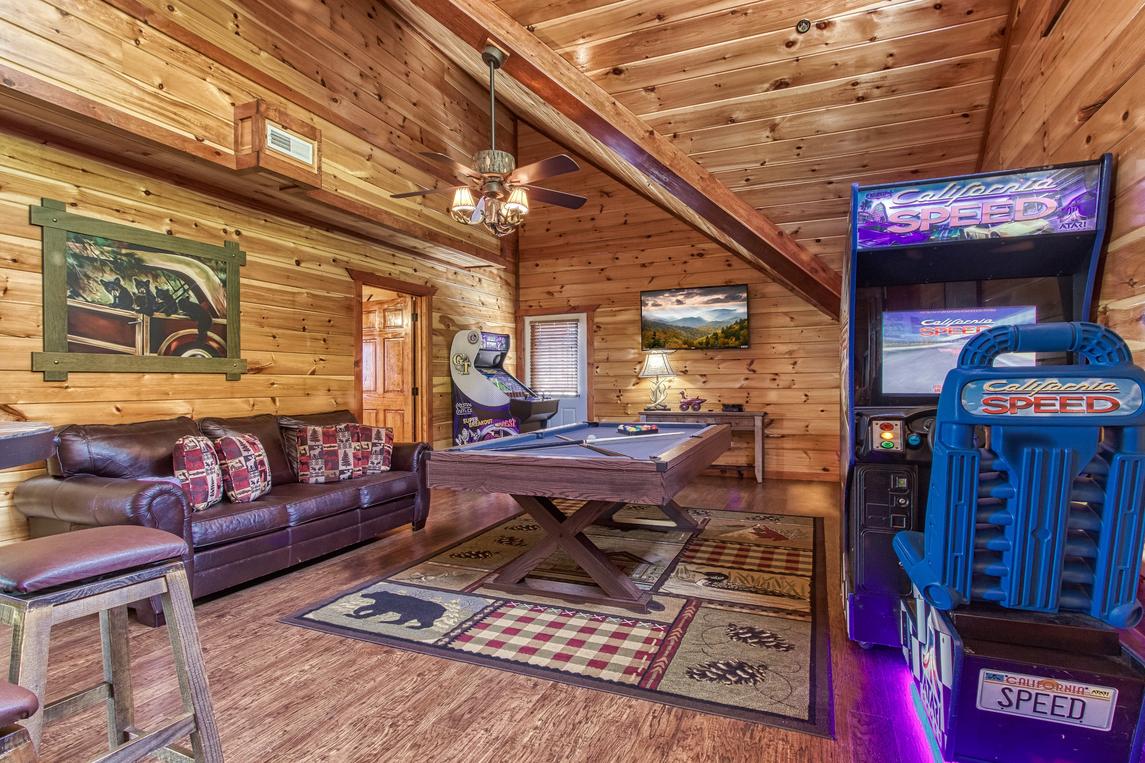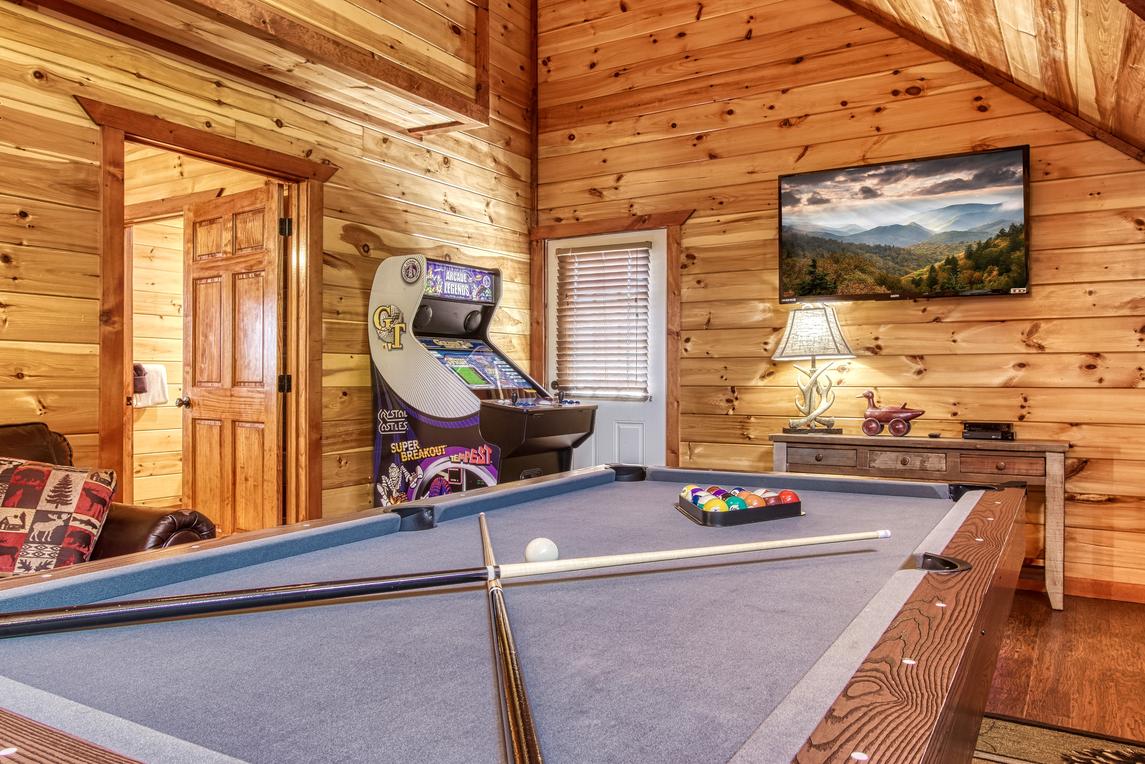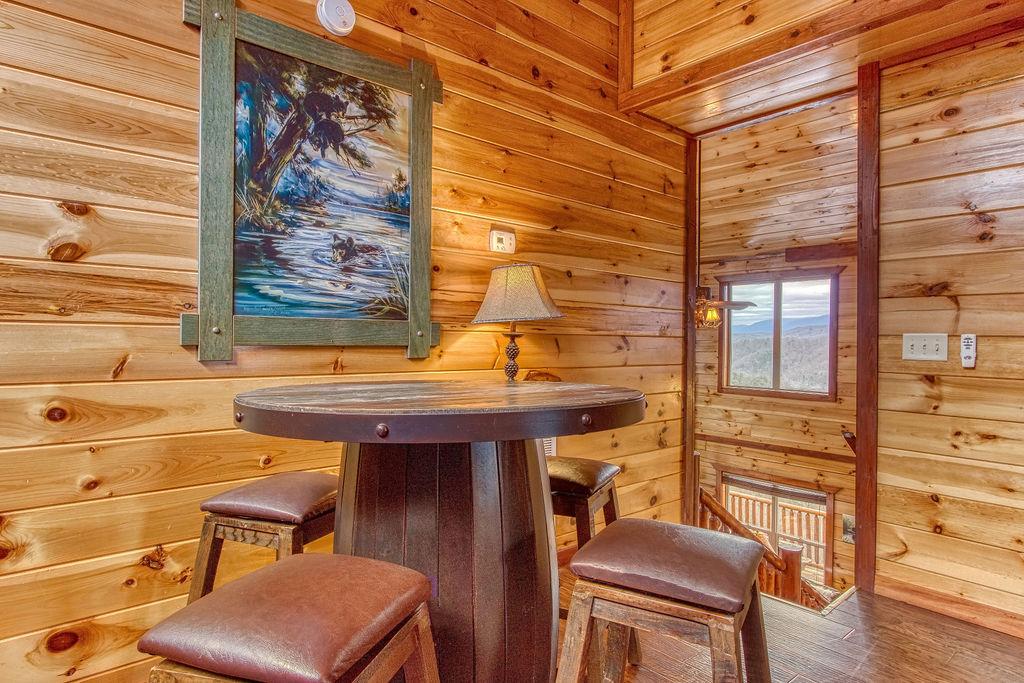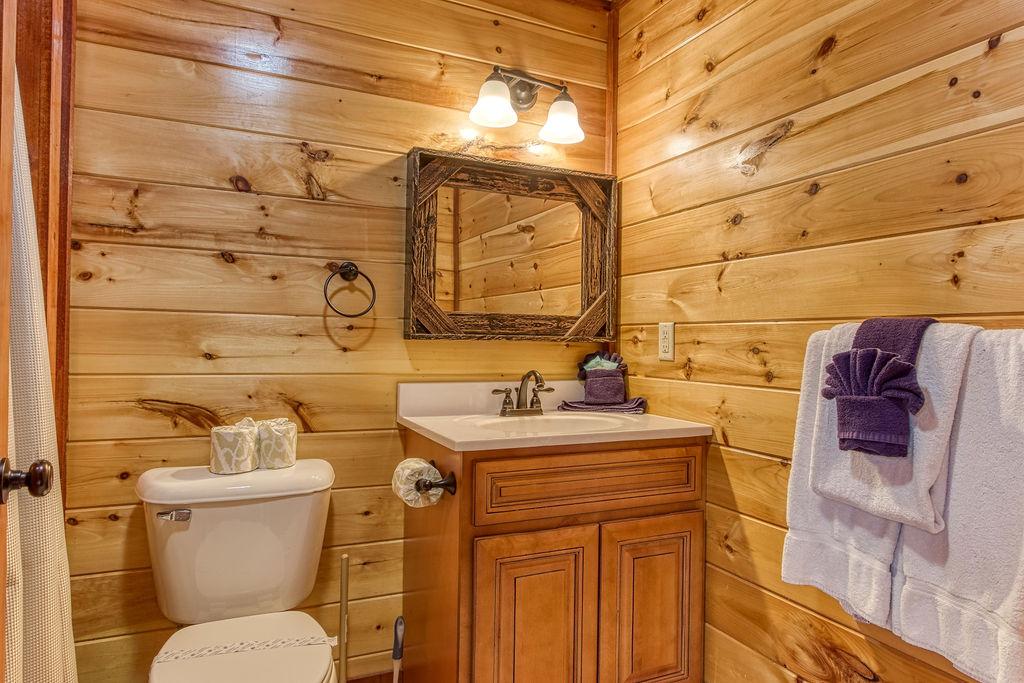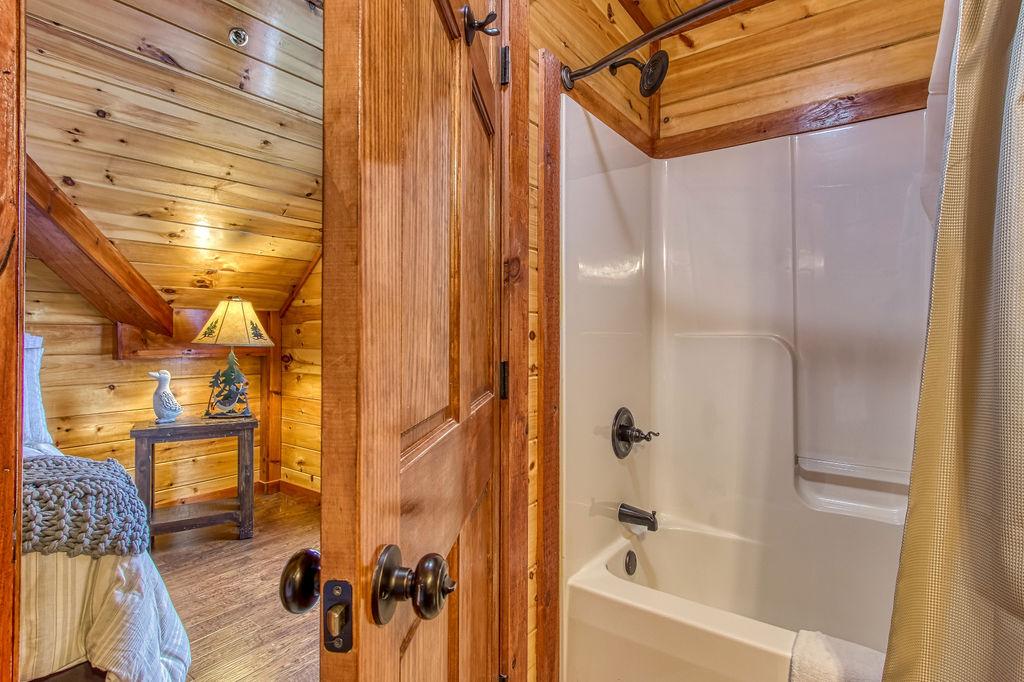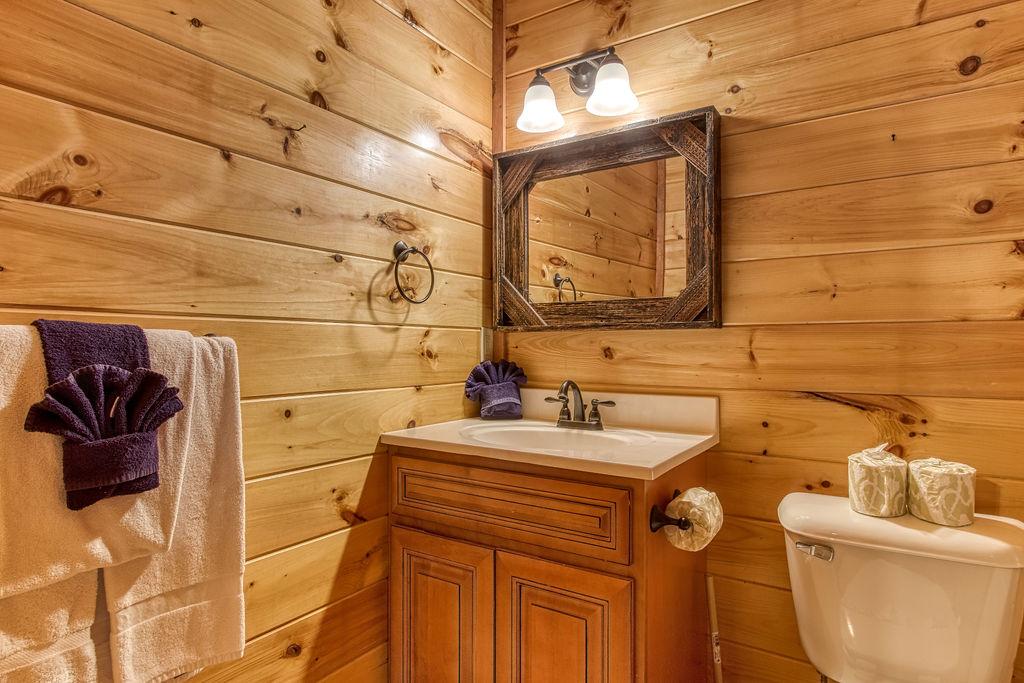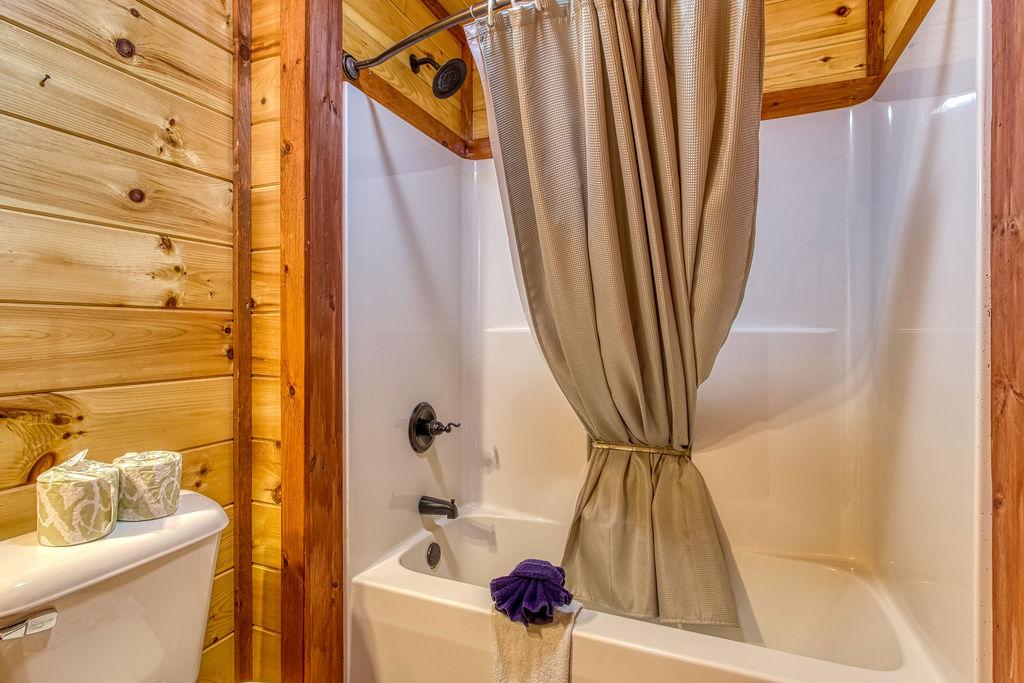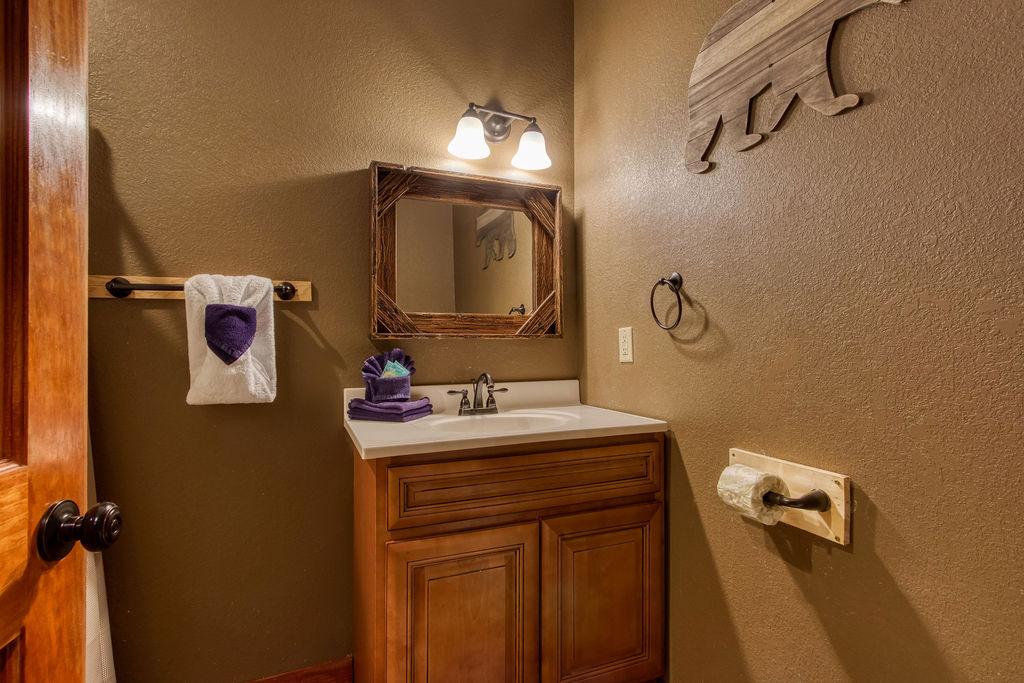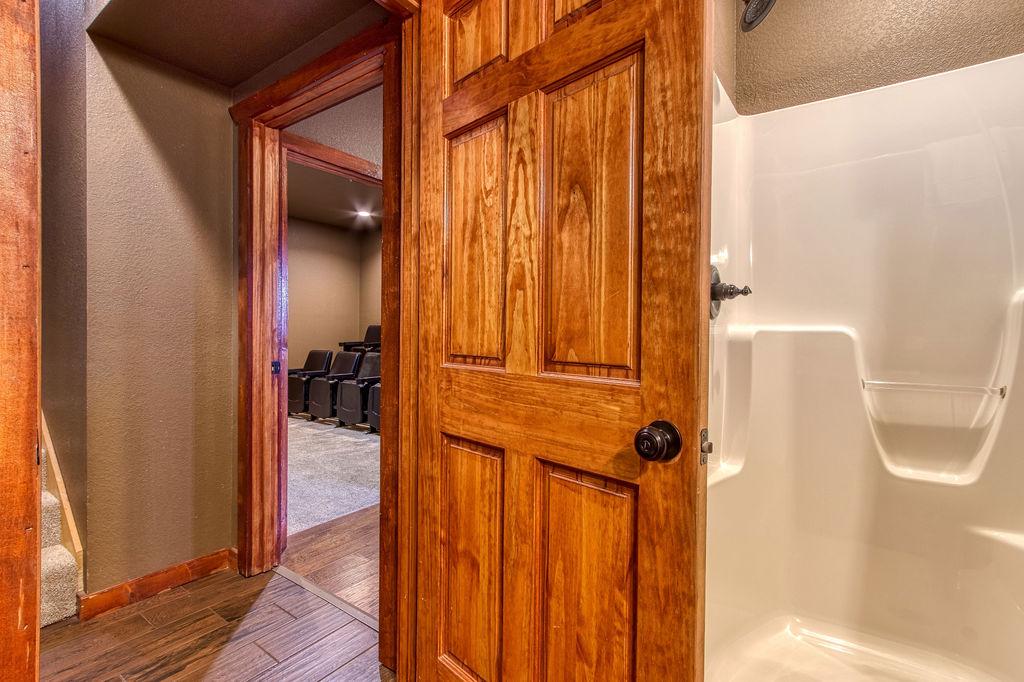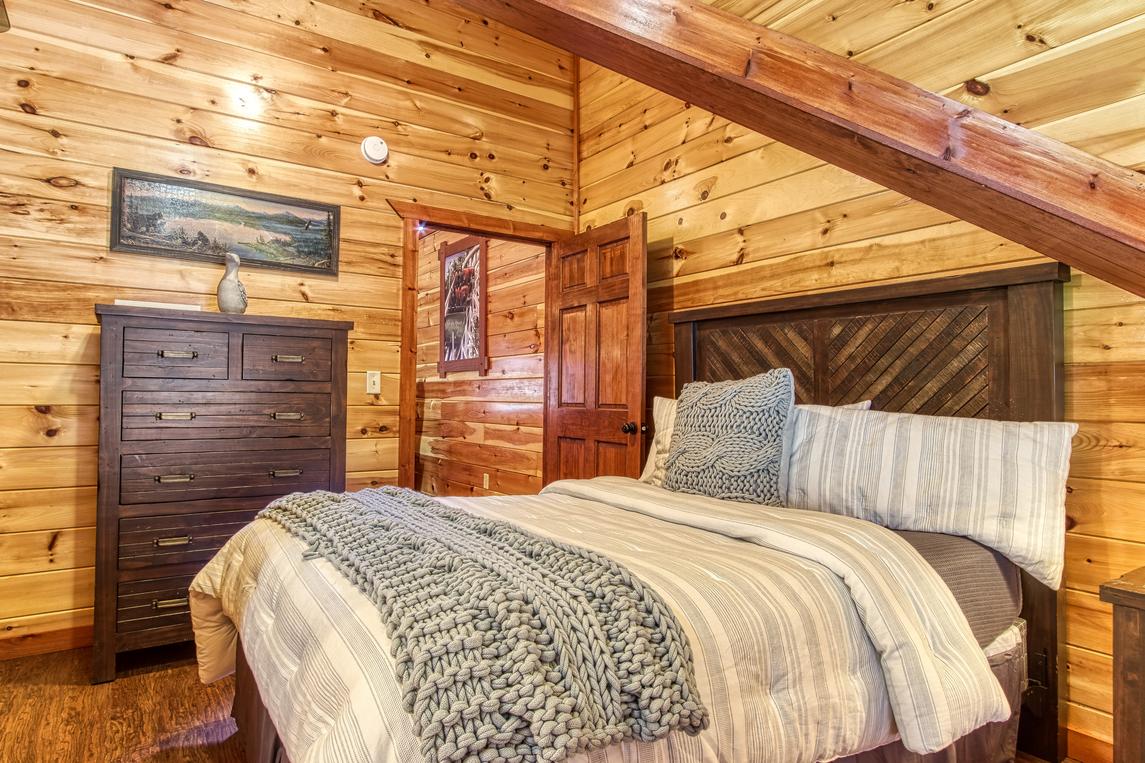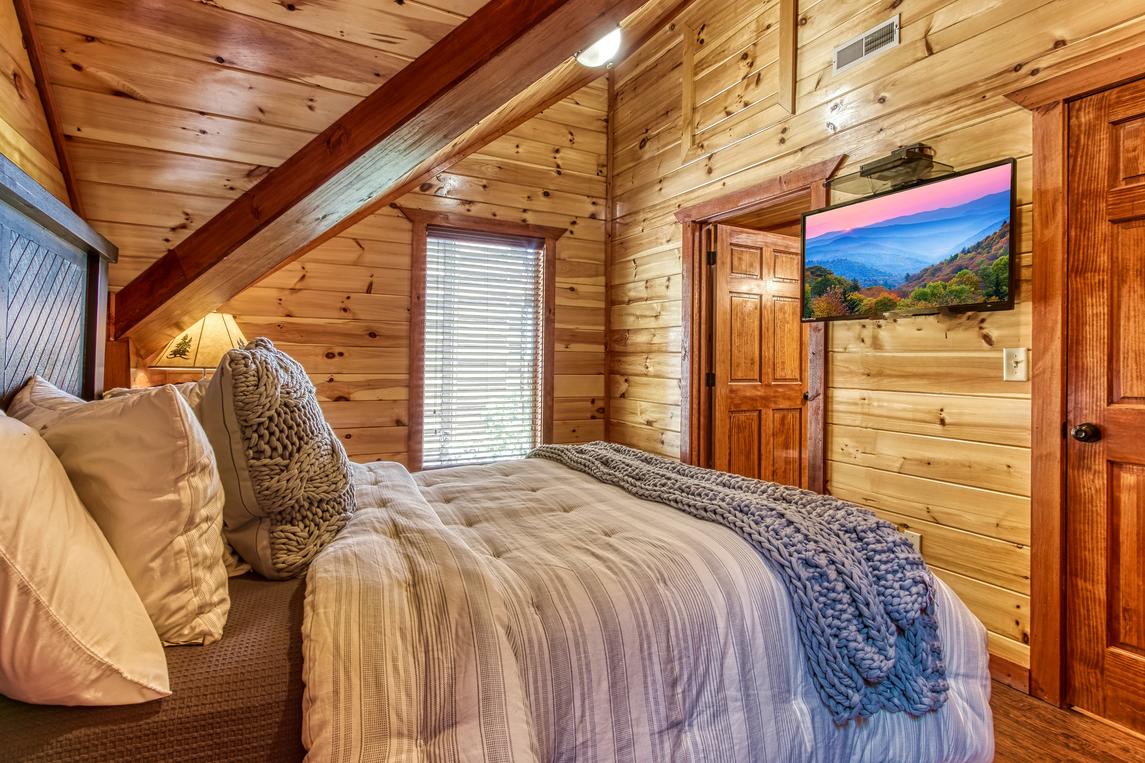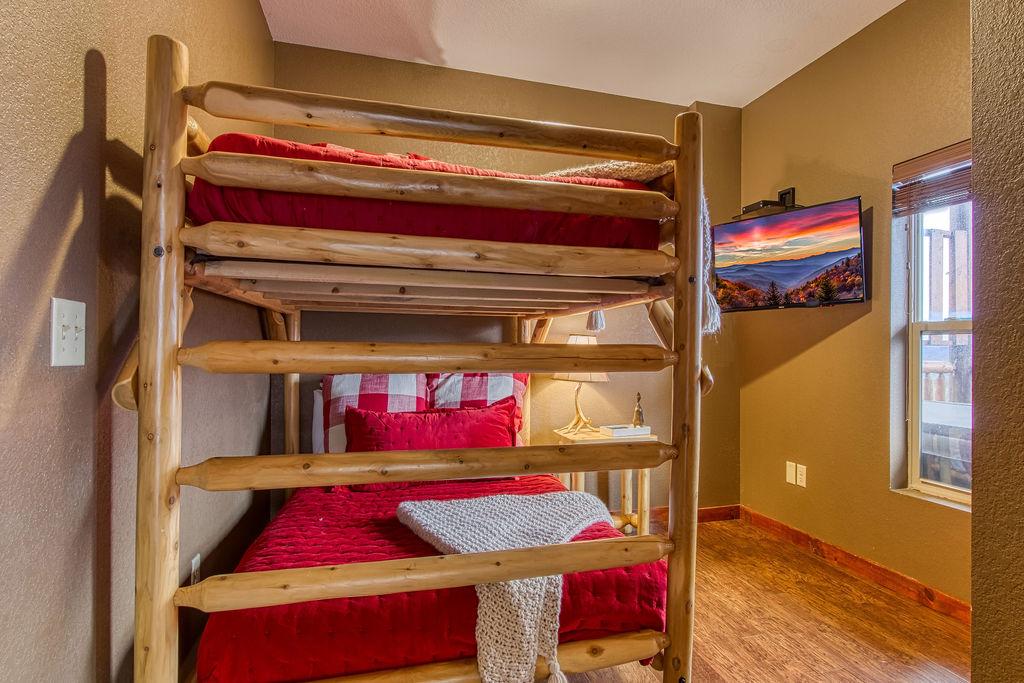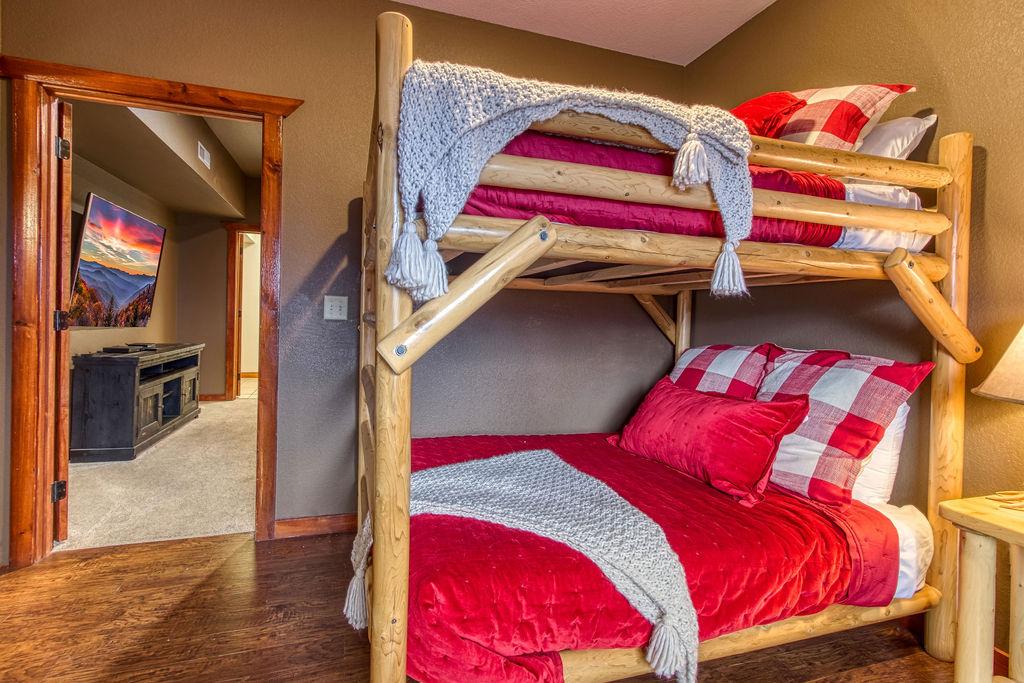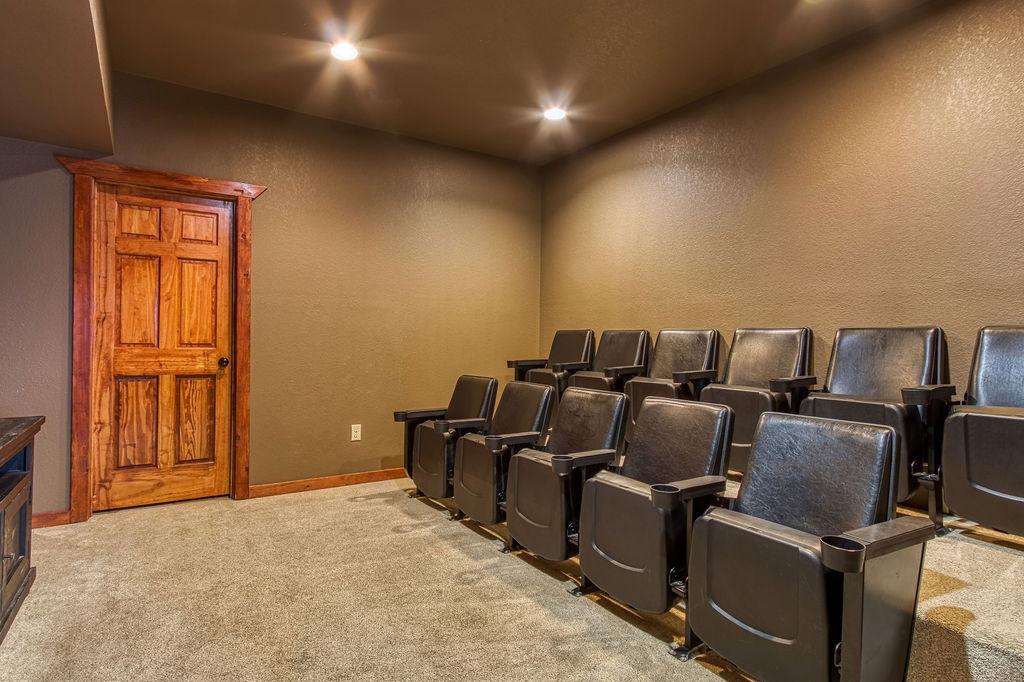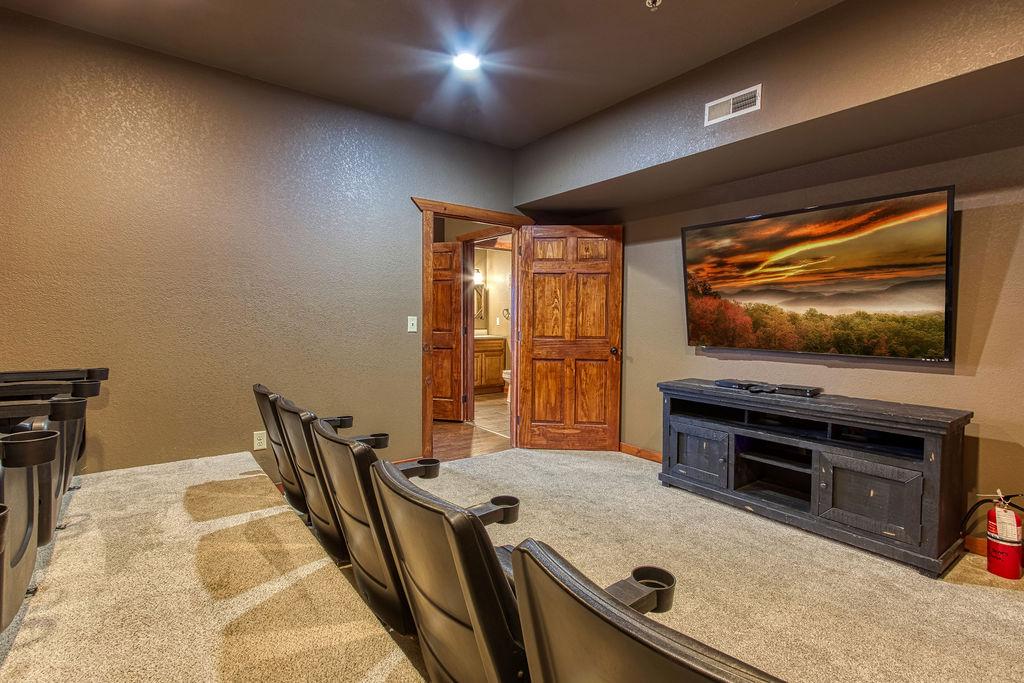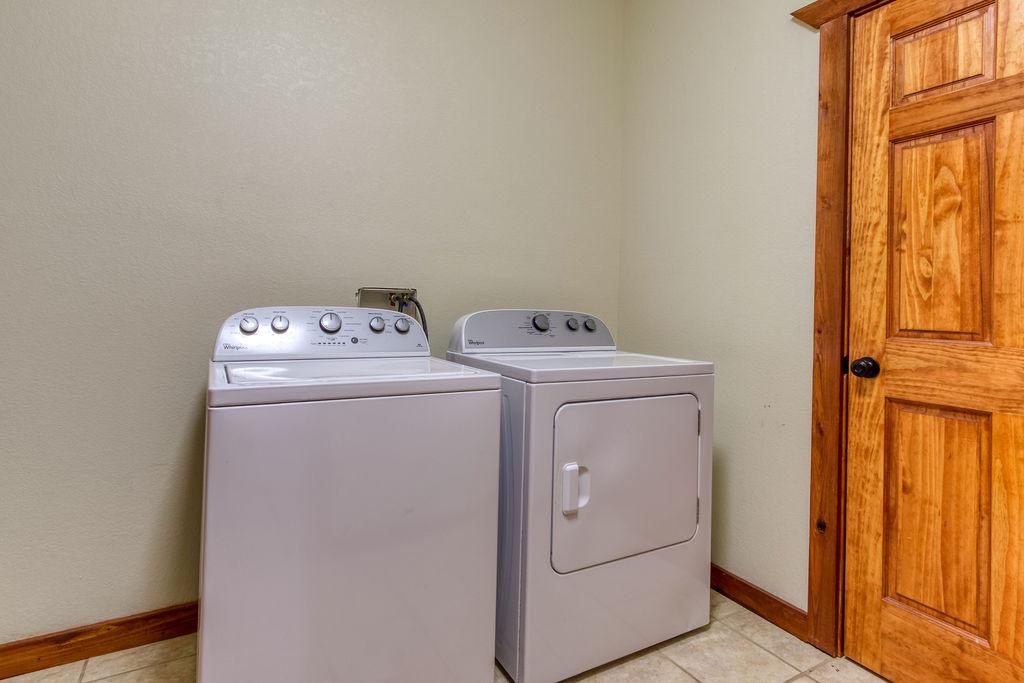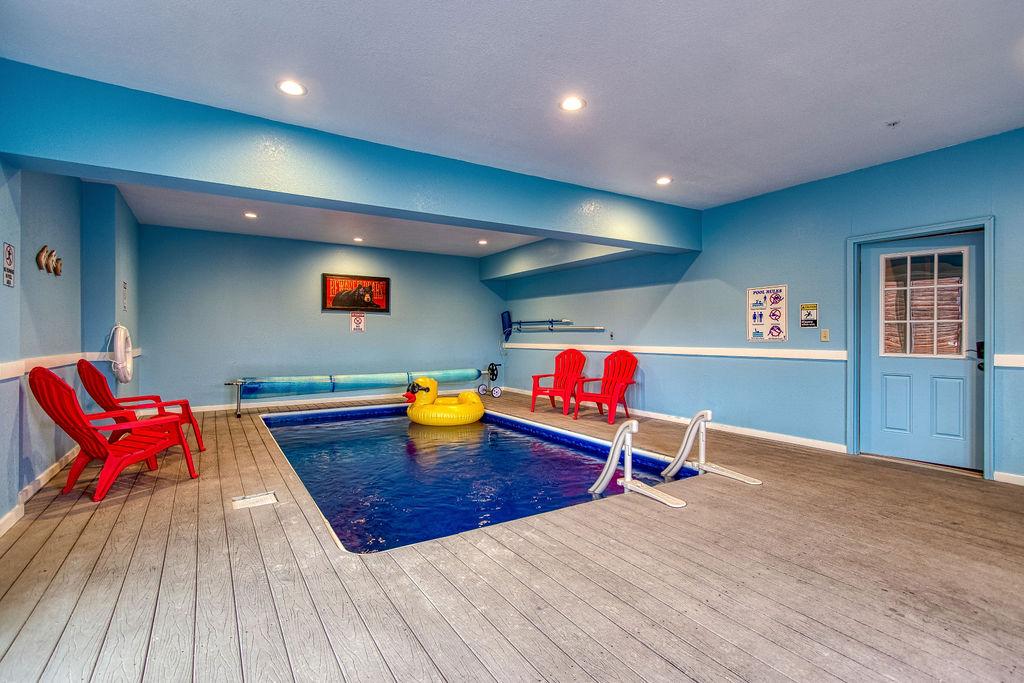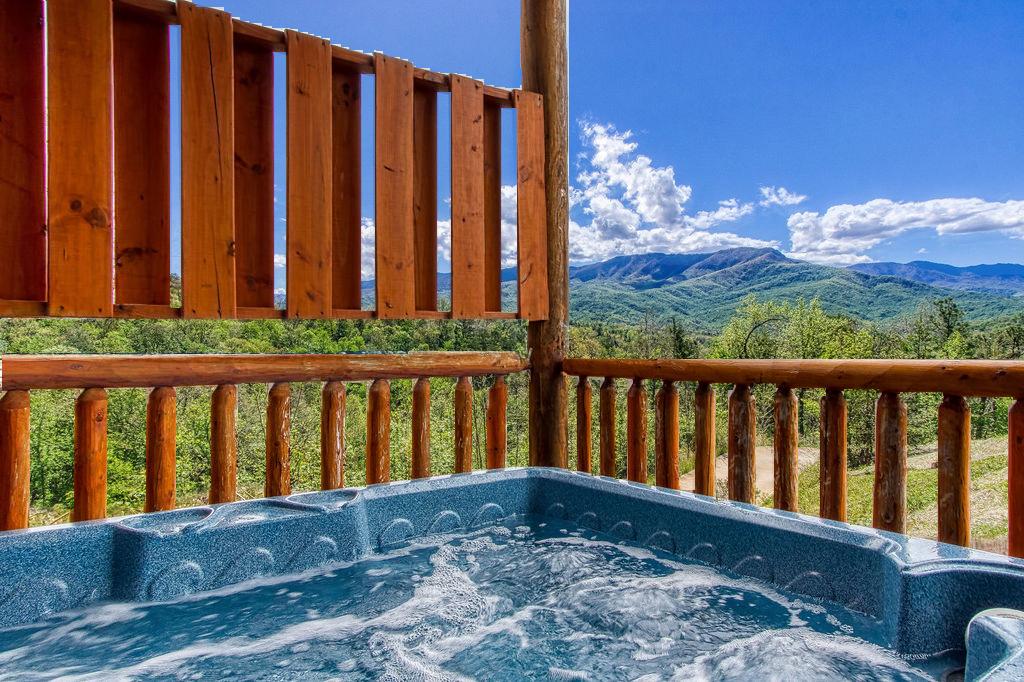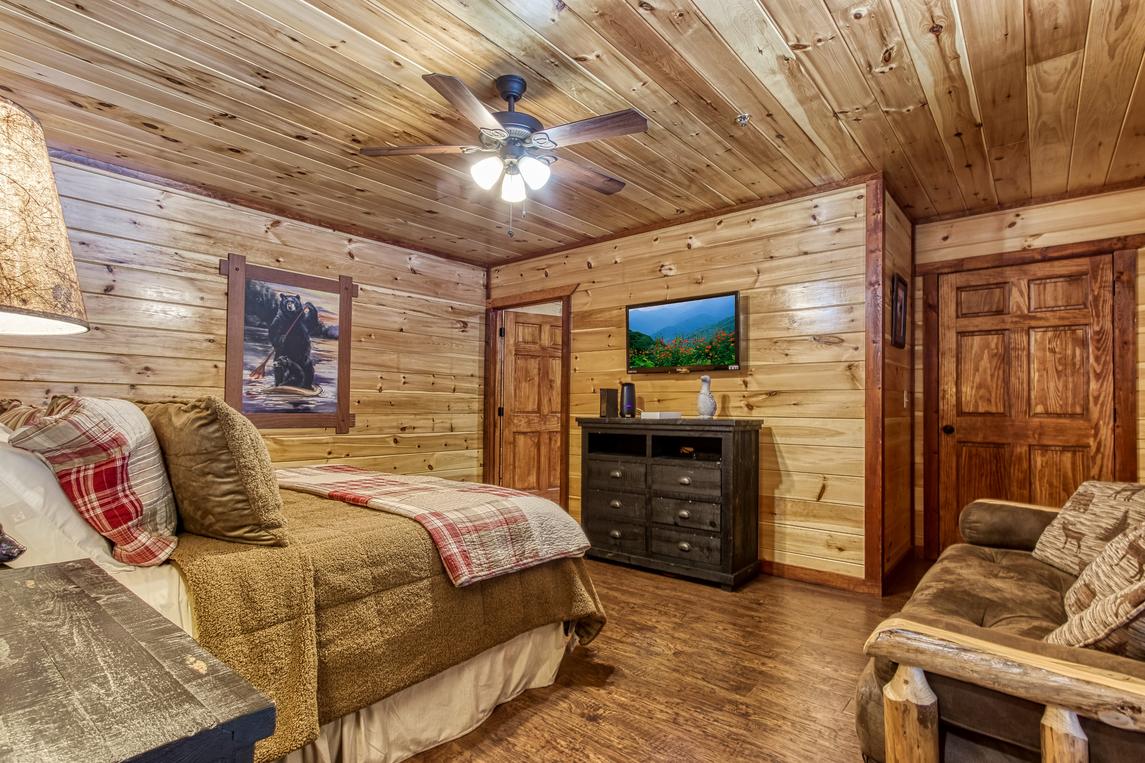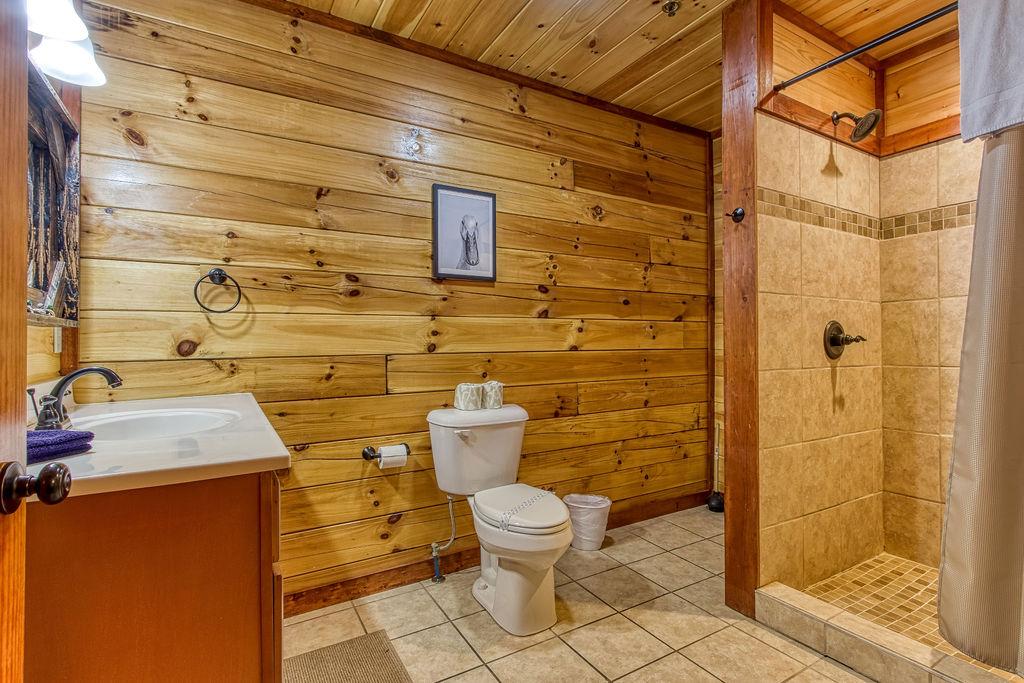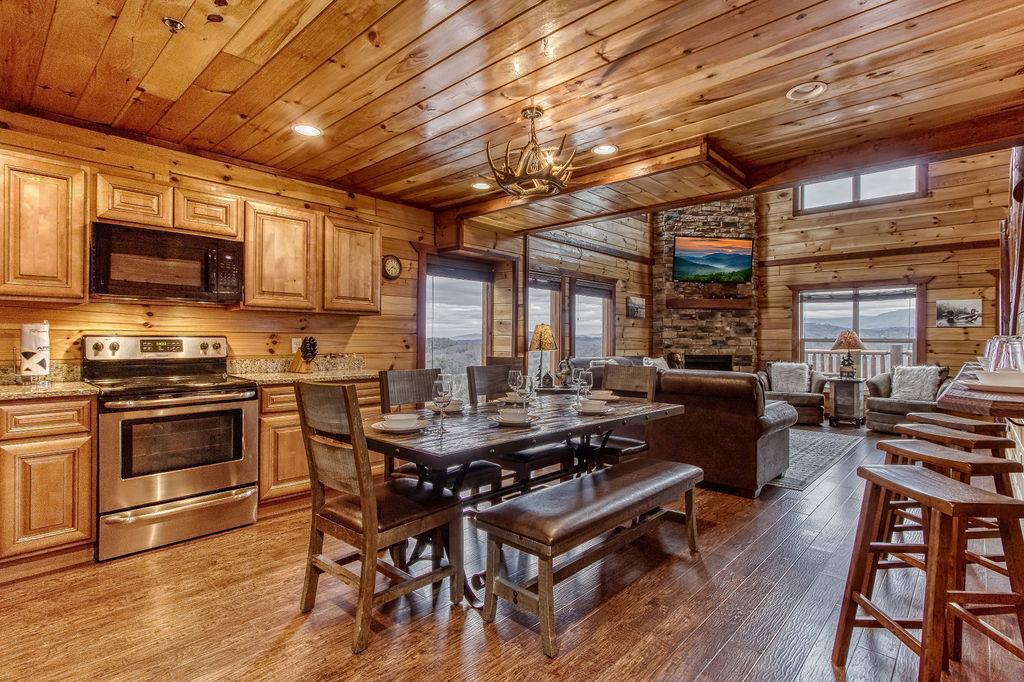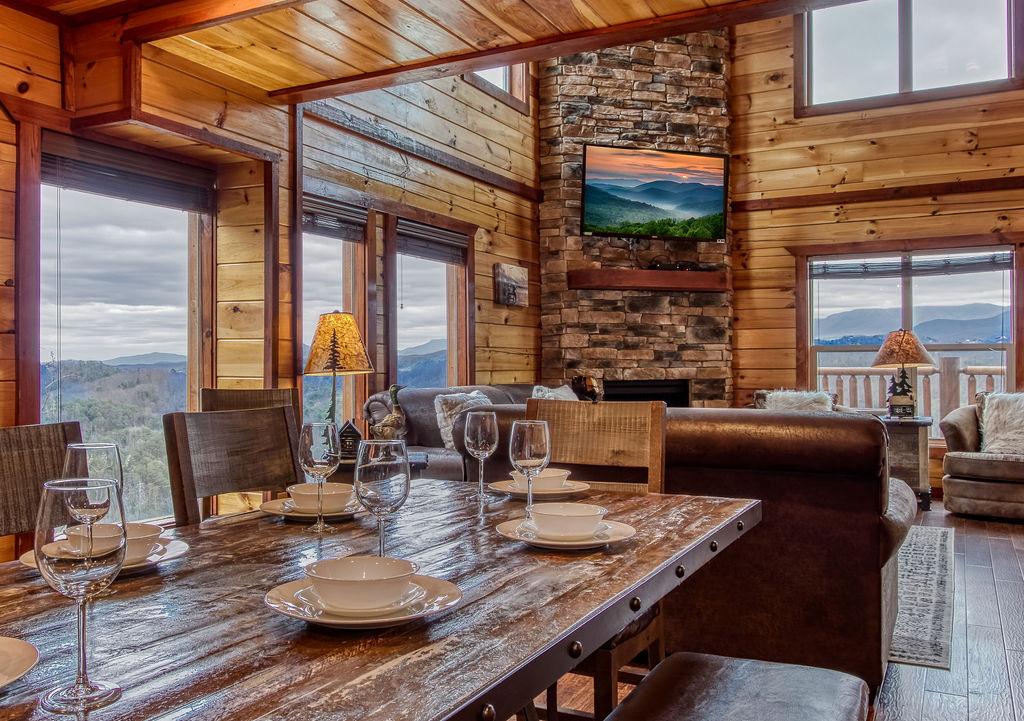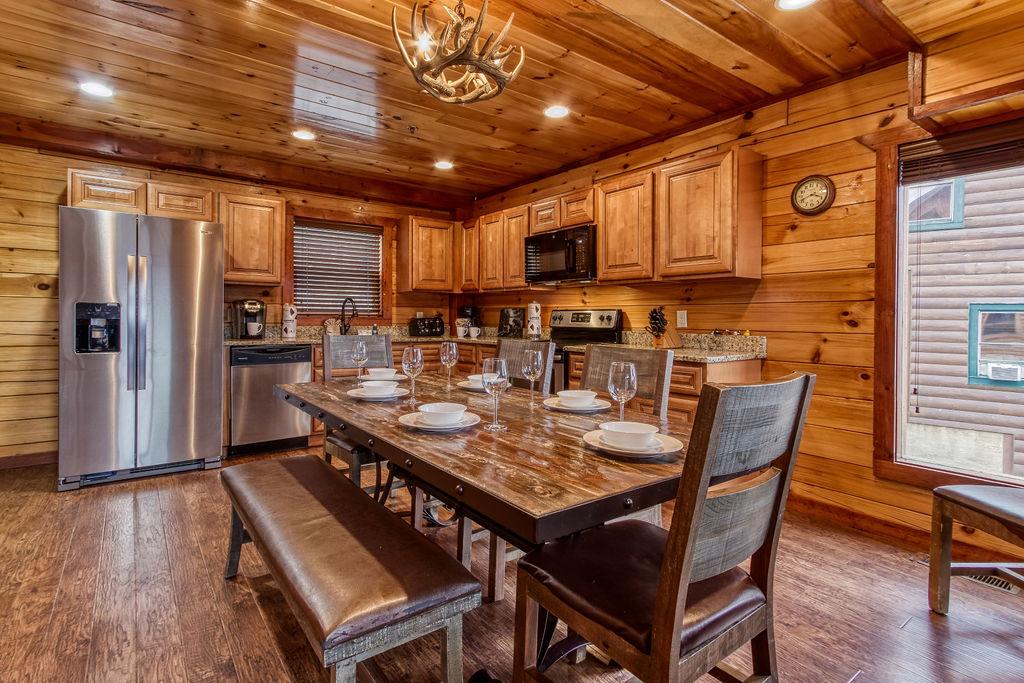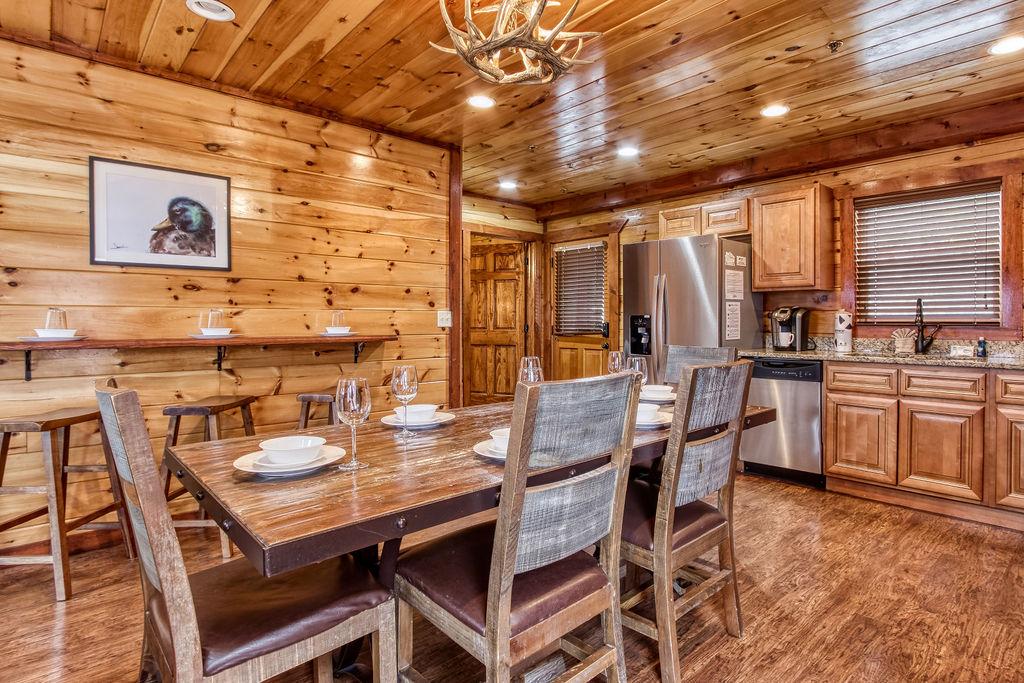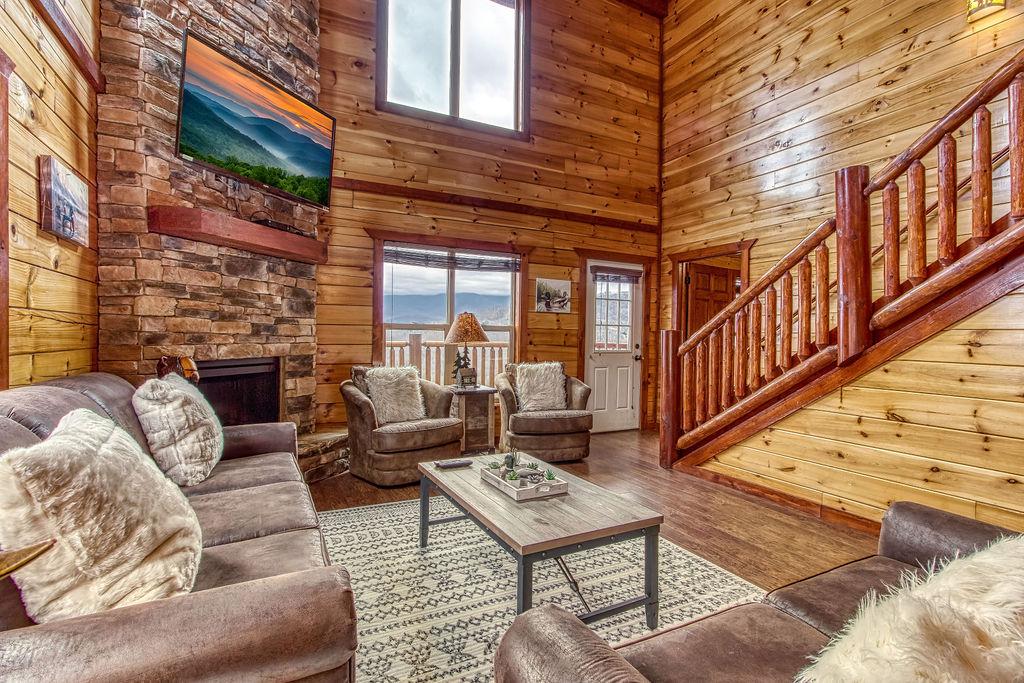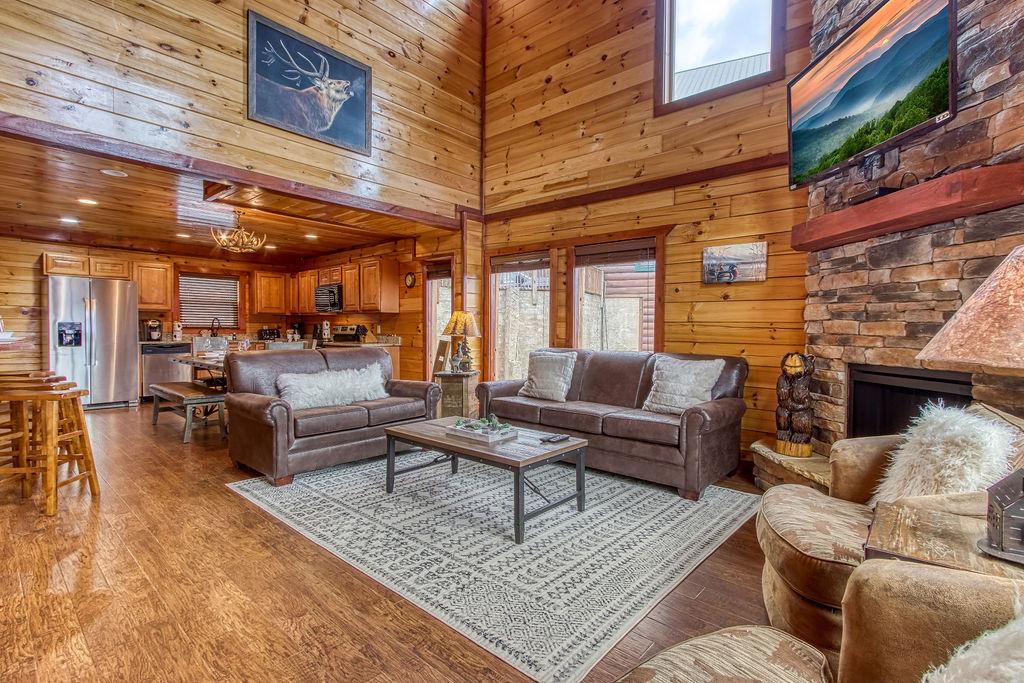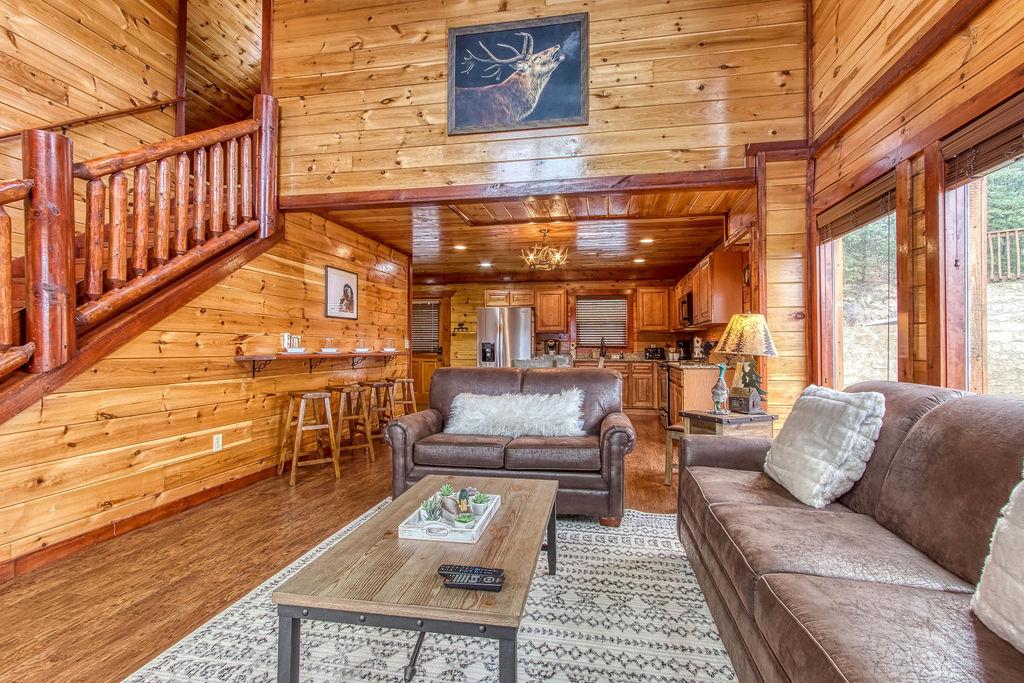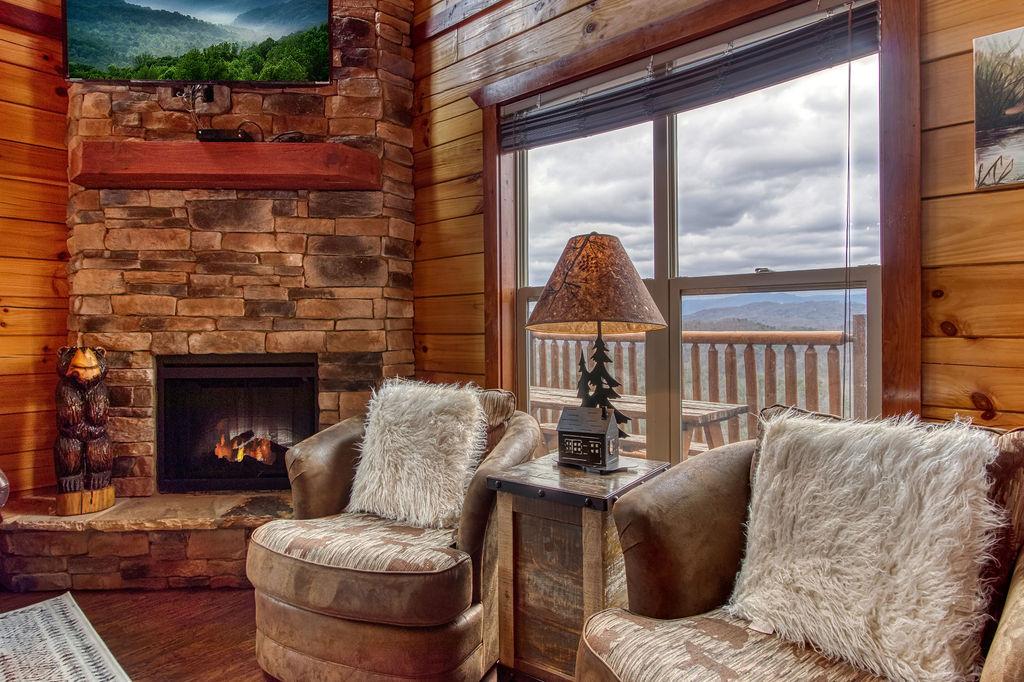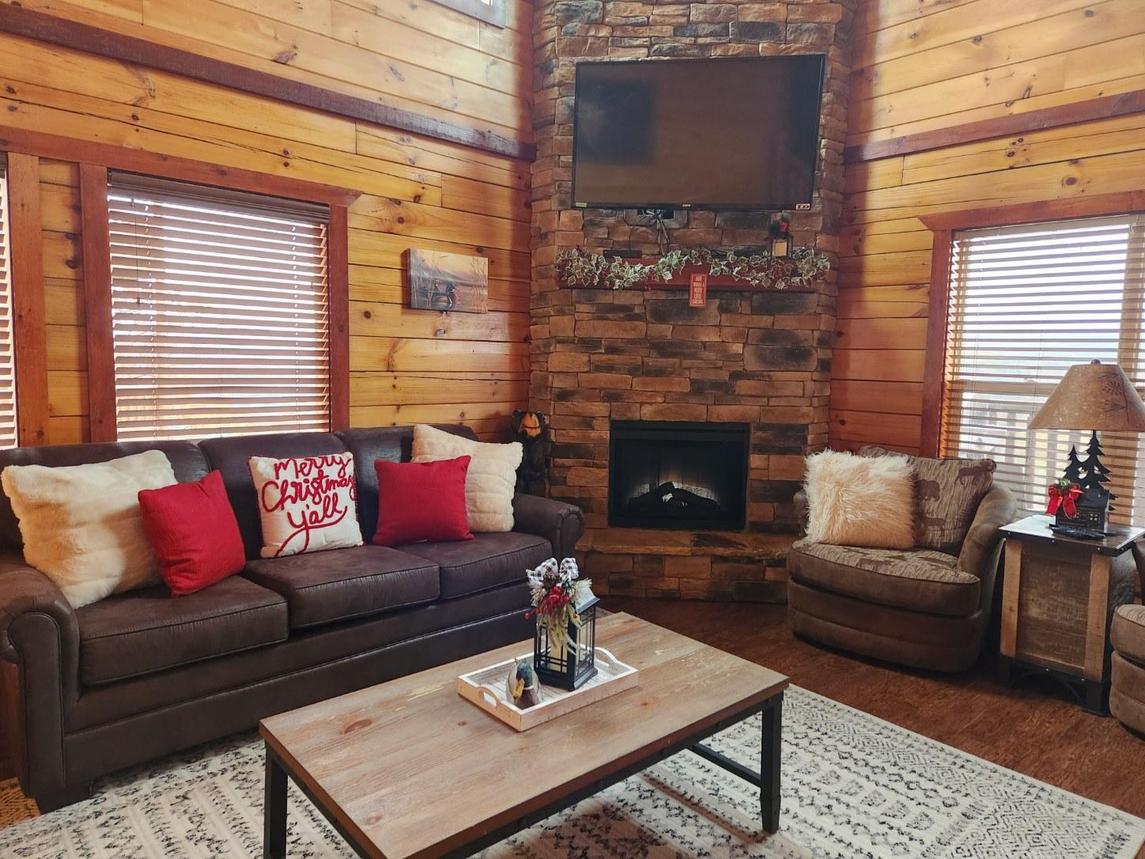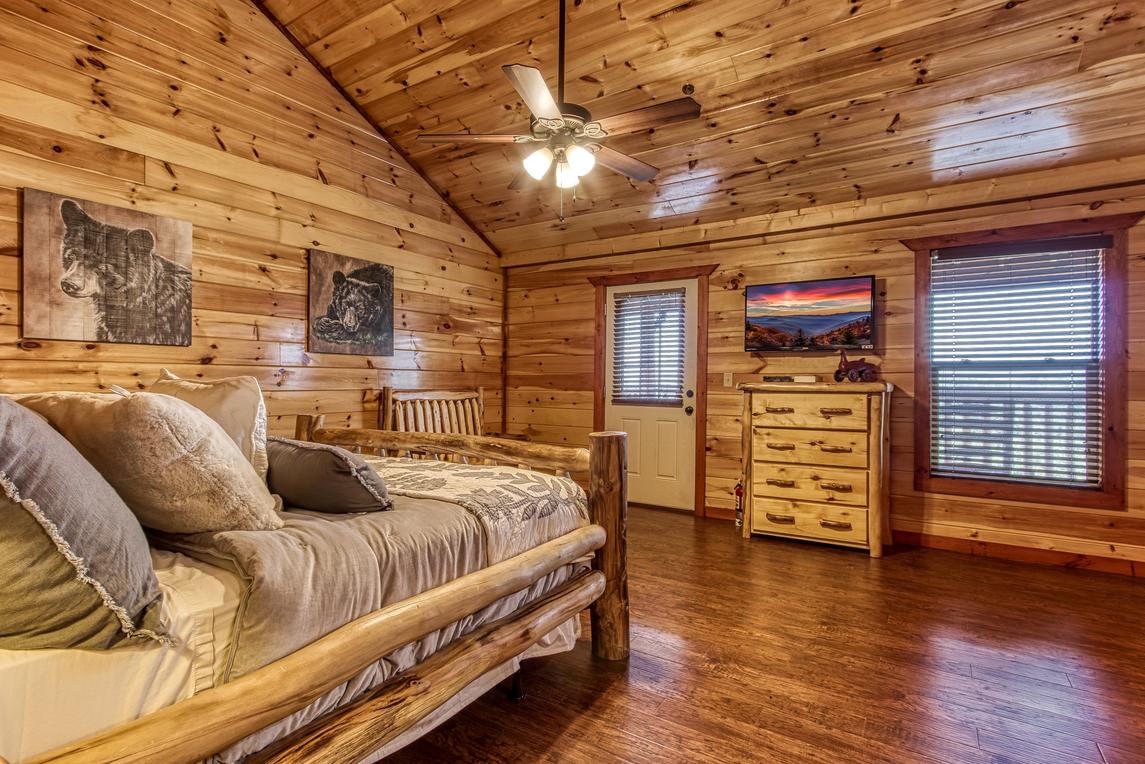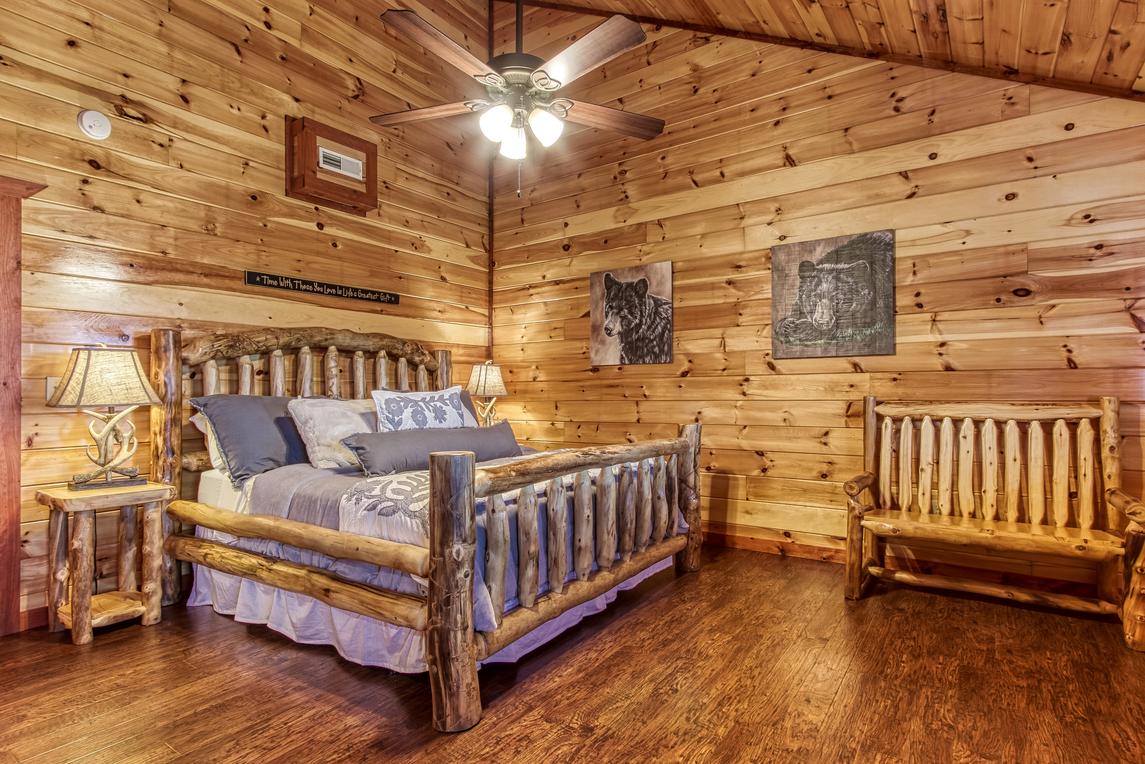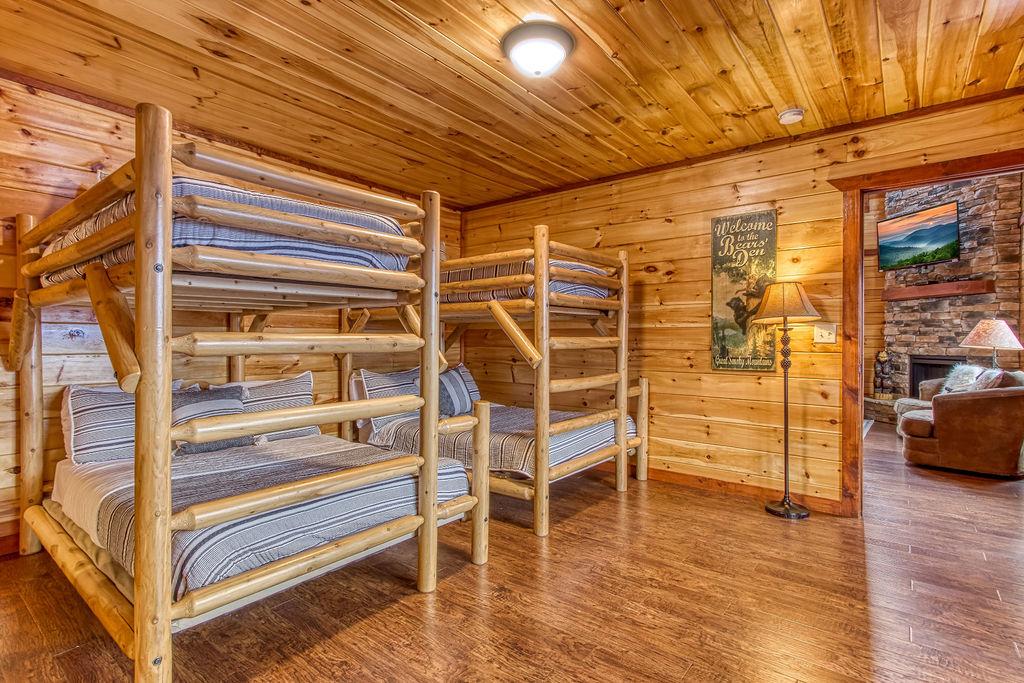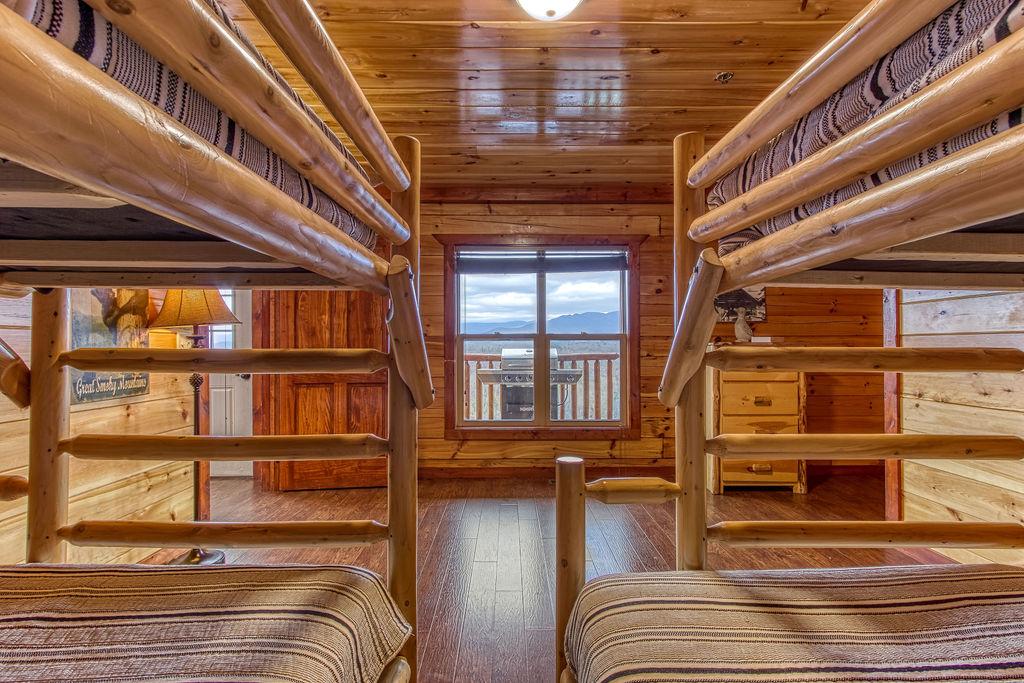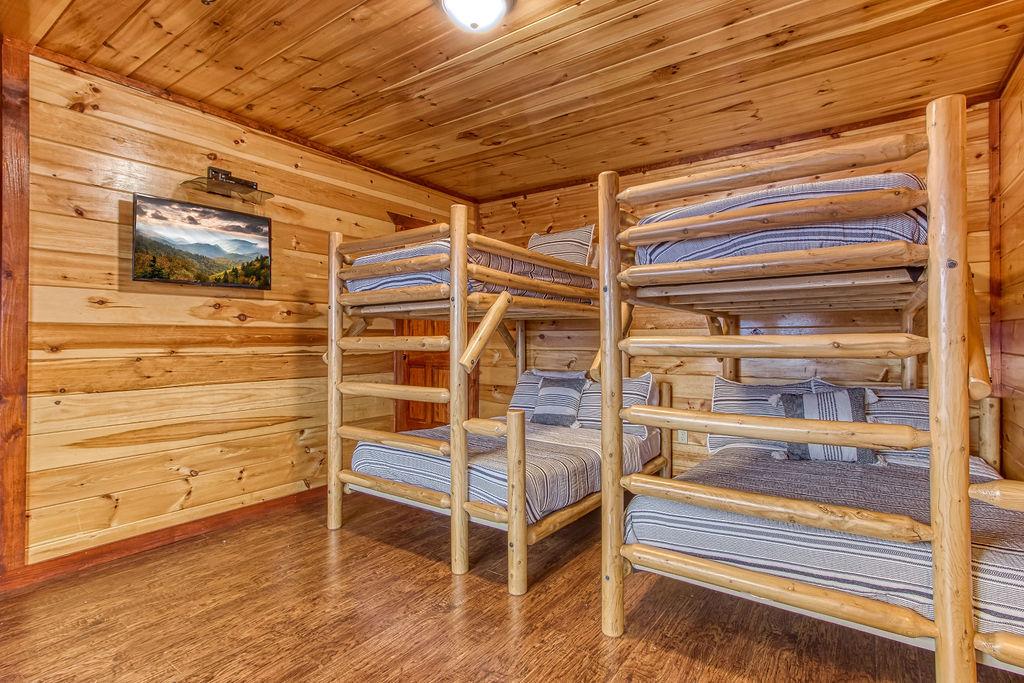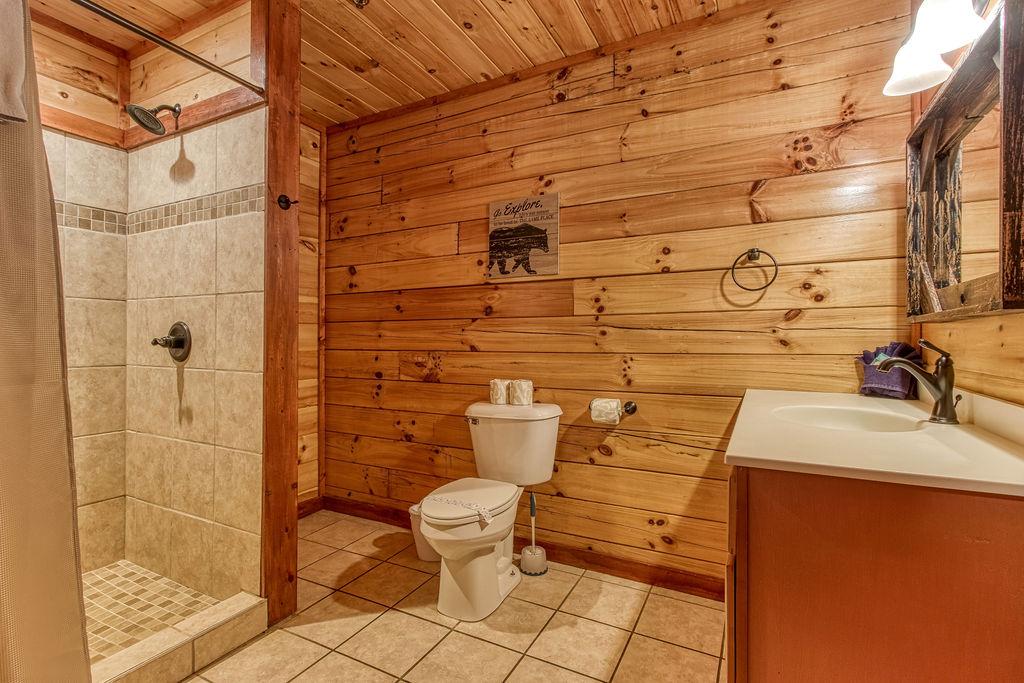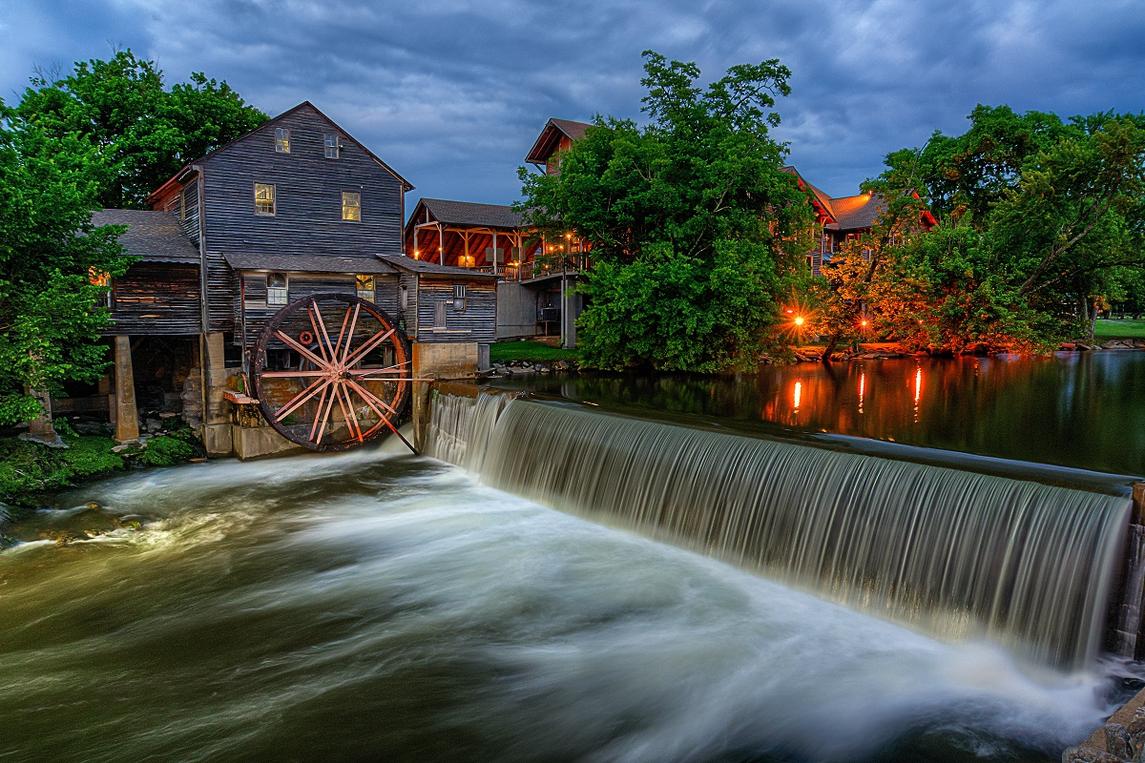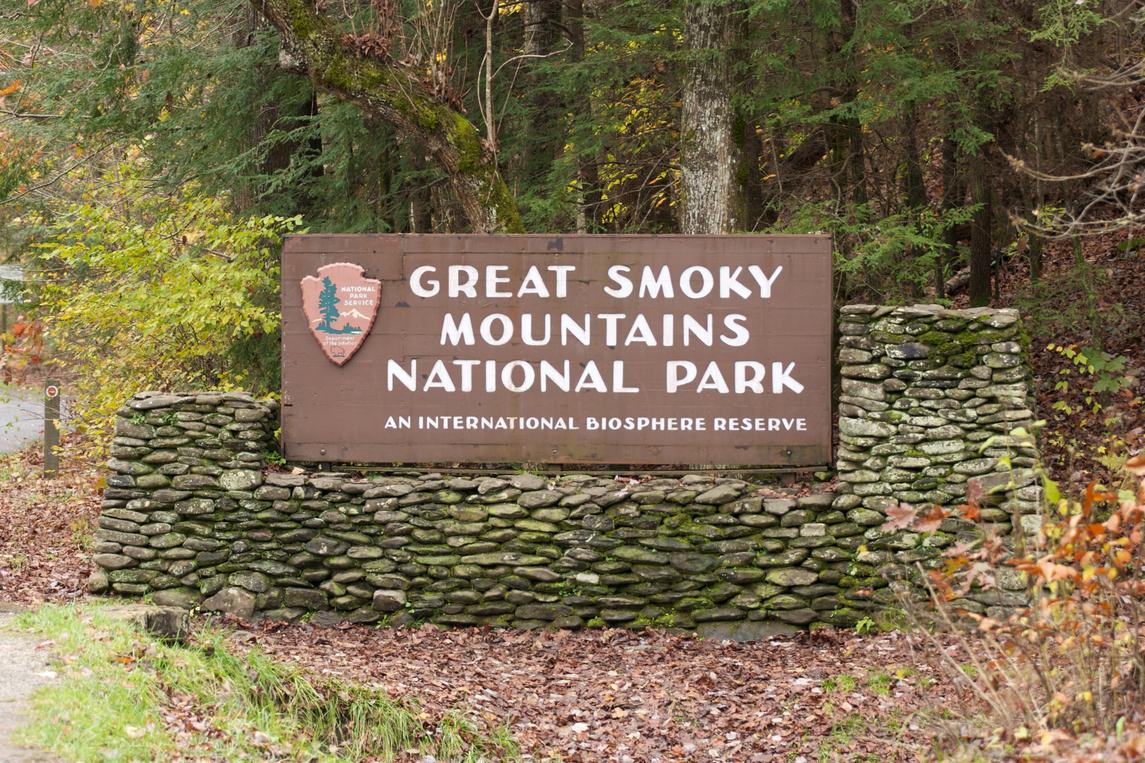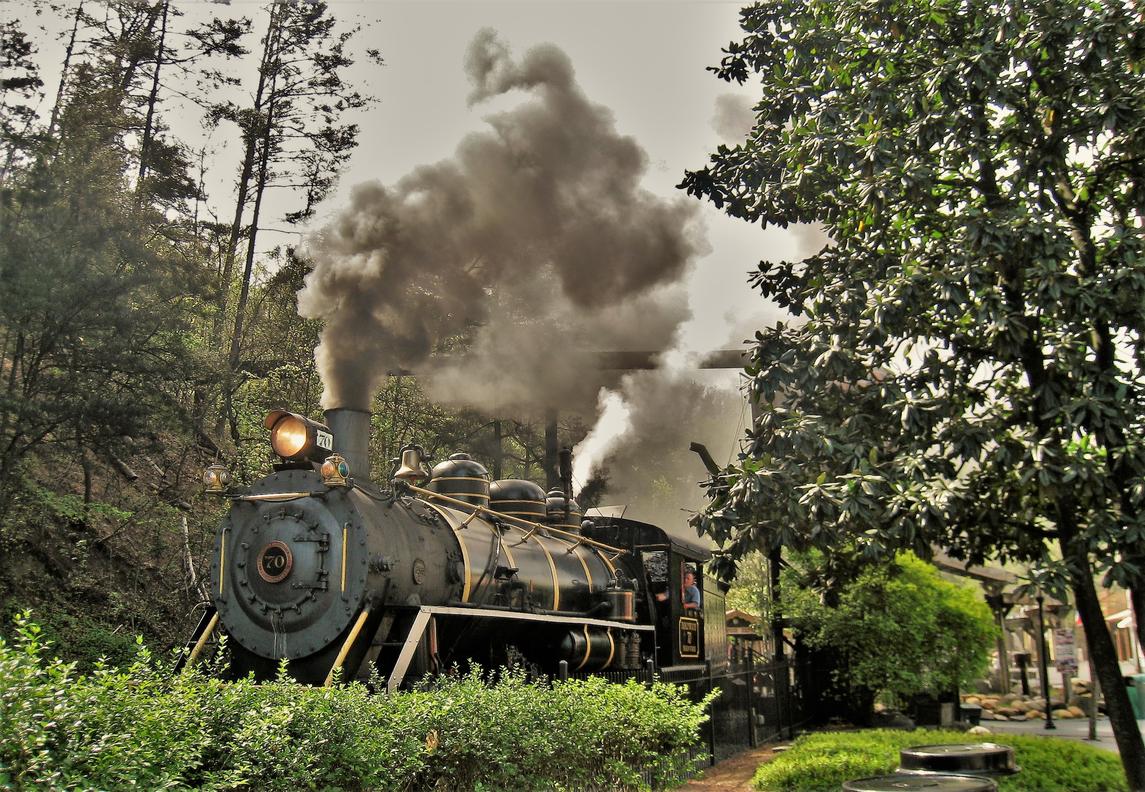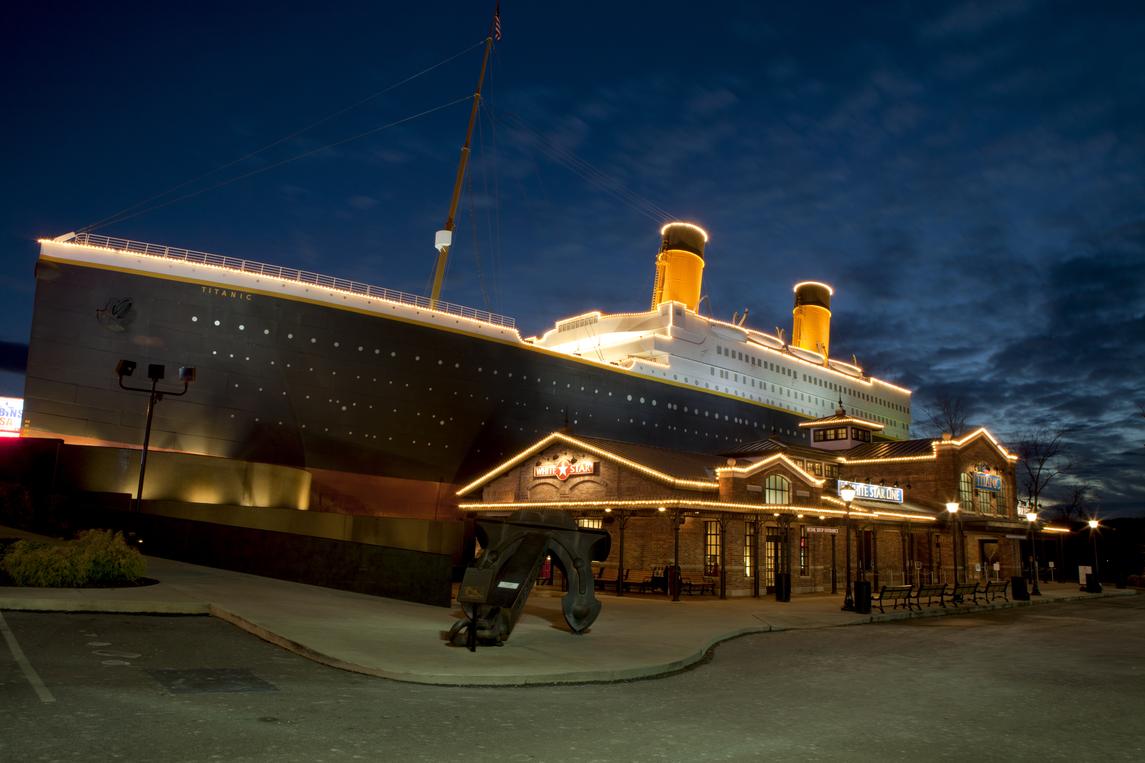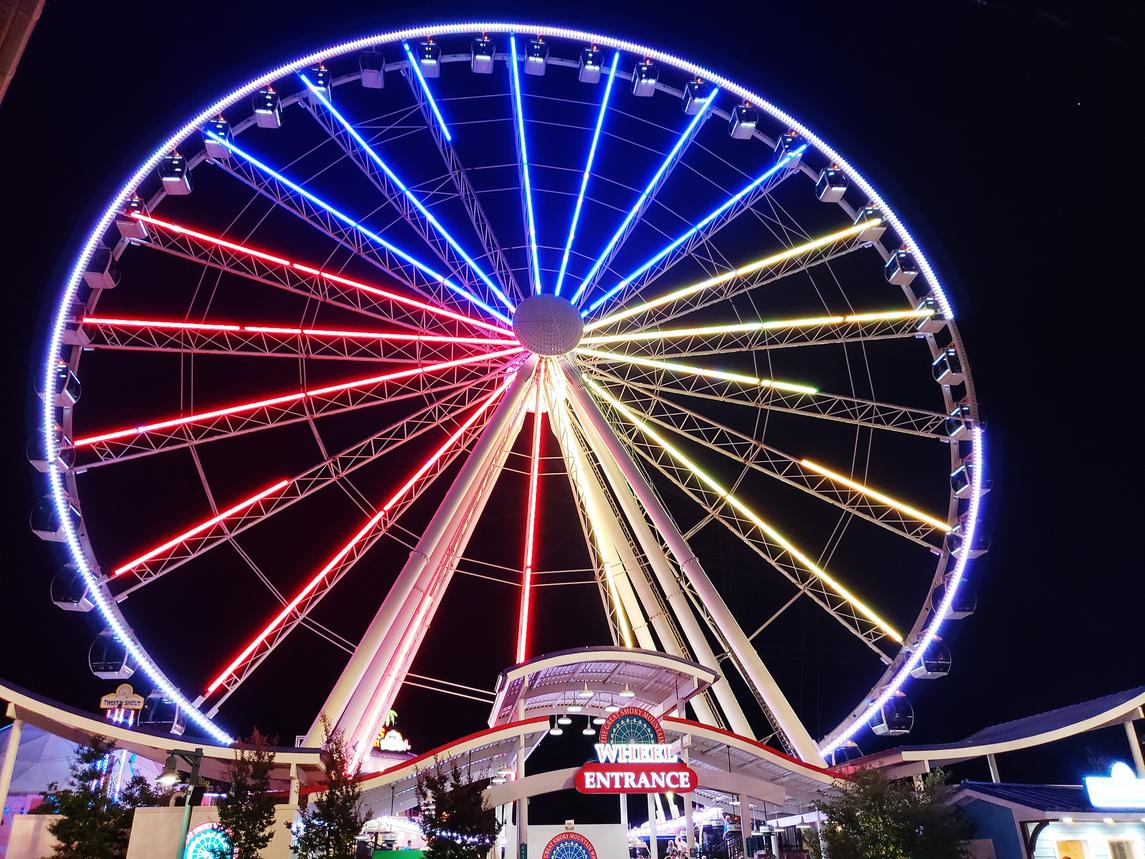 Description
Amenities
Reviews
---
MOUNTAIN SPLASH – BE KING OF THE MOUNTAIN!
VIEWS! POOL! GAMEROOM! THEATER ROOM! LOCATION! 5 BEDROOMS! POTTERY BARN LINENS! Come experience this spectacular 5 Bedroom/5 Bathroom cabin in the coveted Sherwood Forest Resort! THE VIEWS, OH, THE VIEWS!! You will truly be king of the mountain in this cabin overlooking the most amazing full mountain views! LOCATION, LOCATION, LOCATION! This luxury cabin is located in the middle of all the action, close to Pigeon Forge, Dollywood, Gatlinburg, and the National Park - you couldn't choose a better location. This cabin is adorable, well-appointed and ready to host your next get away. Easy paved roads and flat parking for 5 vehicles makes access a breeze.
AN AWESOME POOL ROOM is ready for your kids and grandkids! They will never forget this experience! "Remember the time we stayed in the cabin that had a pool right inside?!" This is a memory just waiting to be made! Such fun for the whole family! Plenty of space to play and watch the fun, too!
5 BEDROOM SUITES give everyone room to spread out. The Main King Suite is located on the Main level off the kitchen with its own private bath; the second bedroom on the main level has 2 Twin over Queen bunks, also with its own private bathroom. Upstairs, you will find another King Suite and a Queen Suite, both with private bathrooms. The last bedroom is located downstairs with a Queen over Queen bunk beside its full bathroom. Each floor has its own outdoor living space to take in the majesty of the views at every hour of the day and night.
SO MUCH TO DO! Take a dip in your private pool or watch your favorite movie or sporting event on the big screen in the theater room. Get your game on in the awesome game room with carefully selected games for the whole family, or play a game of pool at the pool table or cards at the card table. Enjoy a family meal at the large dining room table or relax and unwind in the spacious hot tub with gorgeous views on the deck. Relax indoors while enjoying top-of-the-line furnishings and décor, and much, much, more! Family and friends will gather here to create memories that truly last a lifetime.
THIS CABIN HAS IT ALL! Whether you choose a cabin based on having a pool, views, location, nice decor/linens, video/arcade games, pool table, home theater or hot tub/outdoor living spaces, Mountain Splash is a winner in every category! In fact, we hope it will become your home away from home where you return each year to renew and build more memories. We hope you will make Mountain Splash is part of your family's traditions.
COME ON IN!
OPEN CONCEPT LIVING/KITCHEN/DINING: LIVING: Welcome home to a large, open-concept space featuring breathtaking views from every single window and a beautiful stone fireplace with plenty of comfortable seating to visit with the family or watch a show on the big screen TV. Morning coffee on the deck is a required daily ritual! Snuggle up by the fireplace while reading your favorite book or watching your favorite shows (premium cable channels are provided such as HBO and Showtime.) This will be the perfect space for everyone to come together and chat about the adventures of the day and share some cherished family time.
KITCHEN/DINING: This kitchen is primed and ready! It is fully equipped with a stainless-steel refrigerator, stove, microwave, and dishwasher; plus cutlery, cookware, mugs, dinnerware, and more. A big family dining table and bar seating makes serving meals easy. Serving dinner to your big crew together will make for great family meals, conversations, and laughter. Not only is the dining area a great place for un-rushed meals, but a place for coffee chats, board and card games and cookies and milk - the dining area will be a hub of activity.
GAME ROOM: Get your game on! Head to the ultimate game room to play digital games, driving games, multi-arcade games that have all your favorites like Pac-Man and Galaga, and don't forget a fun round of pool at the pool table with plenty of space – such a fun game for all generations to play together. This room has something for all ages that will keep everyone entertained for hours.
THEATER ROOM: Downstairs, you'll also find the large Theater Room. Spacious and great for a family movie night…just make some popcorn, add some Milk Duds and you are ready to make more memories! This is also a great room for the adults to relax in for a movie after the kiddos drift off to sleep or to keep the kiddos occupied in the afternoons with their favorite cartoons while you do some relaxing yourself.
OUTDOOR LIVING SPACE: The views are everything! Such astonishing beauty and the reason so many come to the Smokies in the first place. Sit on any one of the three decks and take in the beauty. Morning coffee and evening happy hours on the deck will bookend your days beautifully! So peaceful and gorgeous. Take a soak in the spacious bubbly hot tub to wind down after all that playing or a day of sightseeing. Long talks sitting out in the rockers are the perfect way to end your day.
BEDROOMS: When it's time to turn in, choose from any of the 5 suites. The whole crew will have a place where they can retreat for a good night's sleep. The 5 full bathrooms make it easy for everyone to get ready for morning hikes and evening dinner shows.
Other conveniences include a washer/dryer, an iron and ironing board and high-speed wireless internet. It will be easy to feed, sleep, entertain, and relax a group at this awesome Pigeon Forge getaway!
Lora Johnson
Beautiful views. Kids loved the pool
Juan A Diaz
Everything like we were in our own home, but with an amazing experience and breathtaking scenery. We really couldn't have asked for more.
David McGerald
Beautiful cabin, well kept and clean. My kids and grandkids had a wonderful time.
Jeffrey Evans
We had a great time there. The cabin was very clean and the view was wonderful. It was close to where we wanted to go and easy to get to.
Annie L Sneve
This was a fabulous cabin to stay in. We loved having the pool all to ourselves. Everything is clean, updated, and spacious Ane
Michael Plantz
Exactly as described and shown in pictures. Easy convenient access to everything with the benefit of being able to get away. Would stay again.
Rainey Fox(airbnb)
Amazing place. A fire took our home last December,living in a tiny shelter we had no place to celebrate Thanksgiving with our family. We booked this cabin and it was everything we expected and then some! It was even decorated beautifully for thr holidays! Everyone had a wonderful time. We all drove back to Knoxville with a blissful feeling. The beds are sooo comfy, the house design was beautiful with perfect lighting and nice blinds to adjust the light coming through the windows at different times of day. Left a nice tip for the cleaners even after we wiped everything down and swept the floors obsessively lol. So thankful for the blessing if being able to stsy here with our beautiful family. Thank you very much.
Amy Lawson
Gorgeous views! Super clean and convenient.
CYNTHIA L HARRELL
This cabin had the most spectacular view and plenty of room for 3 couples and 3 grandchilldren aged 18 months to 12 years! The indoor pool was a big hit and the cabin was well-stocked and VERY clean. The location was fantastic! Quite literally 2 miles from the middle of Pigeon Forge. Will definitely stay here again!
Jessica Barnett
Great cabin and so much to do there! We had a great weekend!
Tabby T
We stayed in Mountain Splash this past weekend and it was amazing! From the interior to the exterior this place was great. Outside you have incredible views from all three levels. Inside is nicely furnished! I really enjoyed the bedding. This cabin had the nicest bedding out of all the cabins we have stayed in. Top of the line from quilts to blankets and even throw pillows! The kids absolutely loved the pool & I loved how the pool is set up conveniently to the deck so the adults can sit on the deck and enjoy the beautiful mountain views while keeping an eye on the kids! Especially because kids love to run back and forth from the pool and hot tub which is located on the pool deck level! Also nice because they don't have to track water in and out of the cabin while doing that having the time of their lives! We didn't even have to leave the cabin during the stay even though it was so close to town that it wouldn't have been a problem.. but it was nice to just door dash! The kids loved the bunk beds and of course the theater room and games!! Even the grown men loved the games.. lol this was definitely needed for our family getaway. I look forward to staying there again especially since my kids had so much fun they will always remind me of that "cabin with a pool".
nelson
Exceptional views, plenty of space (we had 3 families), theater room, and indoor pool opened up the the deck to the hot tub. Price was very reasonable, especially given all the amenities and AMAZING views! Staff were prompt, very helpful, and check in/out process was seamless. We received a discount for being in human services fields (mental health, teacher), which wasn't offered by other places. This was our first trip and it didn't disappoint, very pleased with our entire experience.
Angela M
My family, friends, and I recently stayed in Mountain Splash. The cabin was absolutely beautiful and the view of the mountains was even better. The cabin was very clean and equipped with everything we needed. We also really liked the location of the cabin/resort very close to restaurants, shows, and shopping. We highly recommend this cabin and will definitely book again for our next vacation in the Smoky Mountains!
Samantha Harkins
Beautiful Cabin
Phil B
The Mountain views are awesome and the pool is a big hit. Great location, too. Close to everything and easy drive and parking. The furnishings are really nice and the cabin was very clean which is our priority. This cabin has all the amenities. I give this cabin a 10. Phil
Amy G
We love this cabin! Very clean and pretty and lots of room to spread out and enjoy all the entertainment of the cabin itself. The views are among the best we have ever seen in the Smokies! Having the private pool right in the cabin is so fun. We will stay here next year! Loved it! Amy