Top Notch Lodge
Select check-in and check-out dates
Please select the nights you would like to reserve using the availability calendars.
Bedrooms: 6 Bathrooms: 6 Sleeps: 34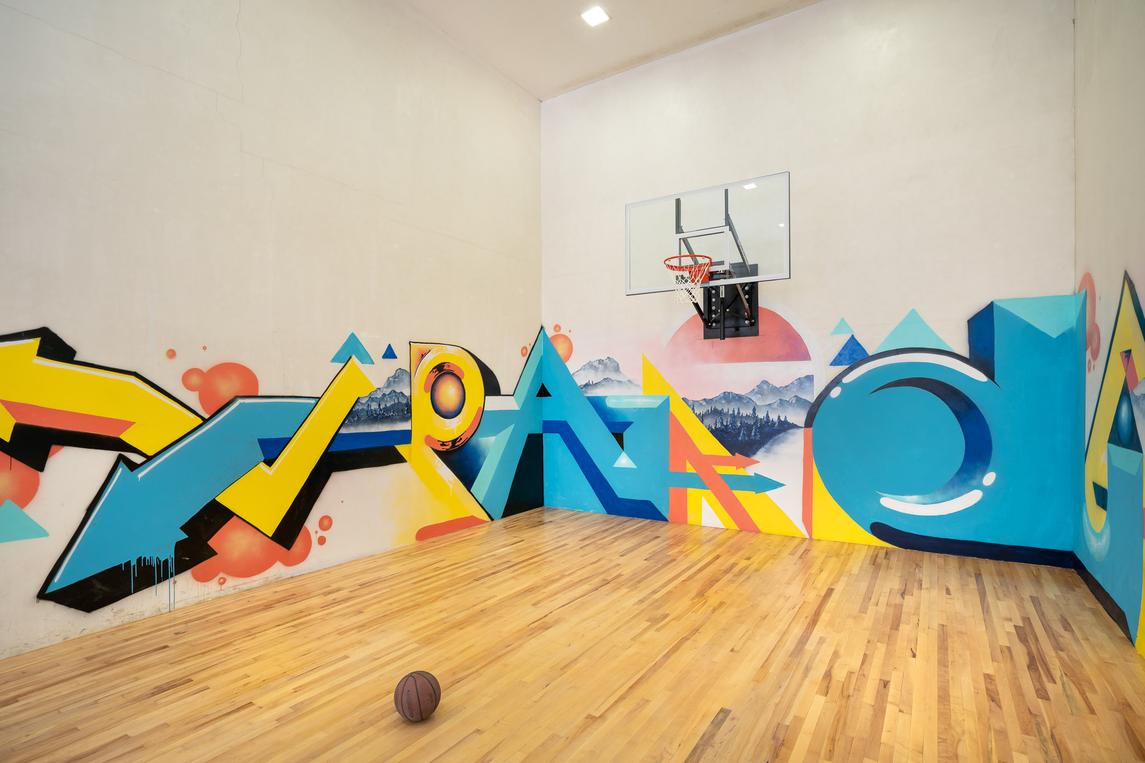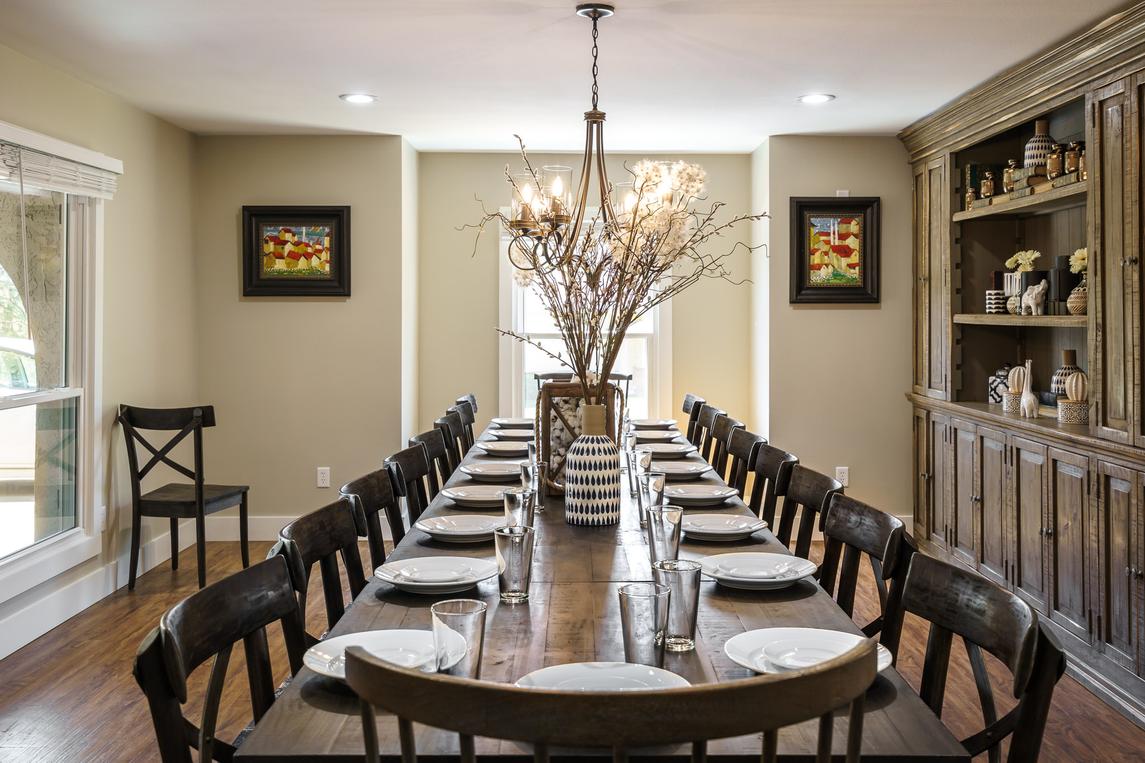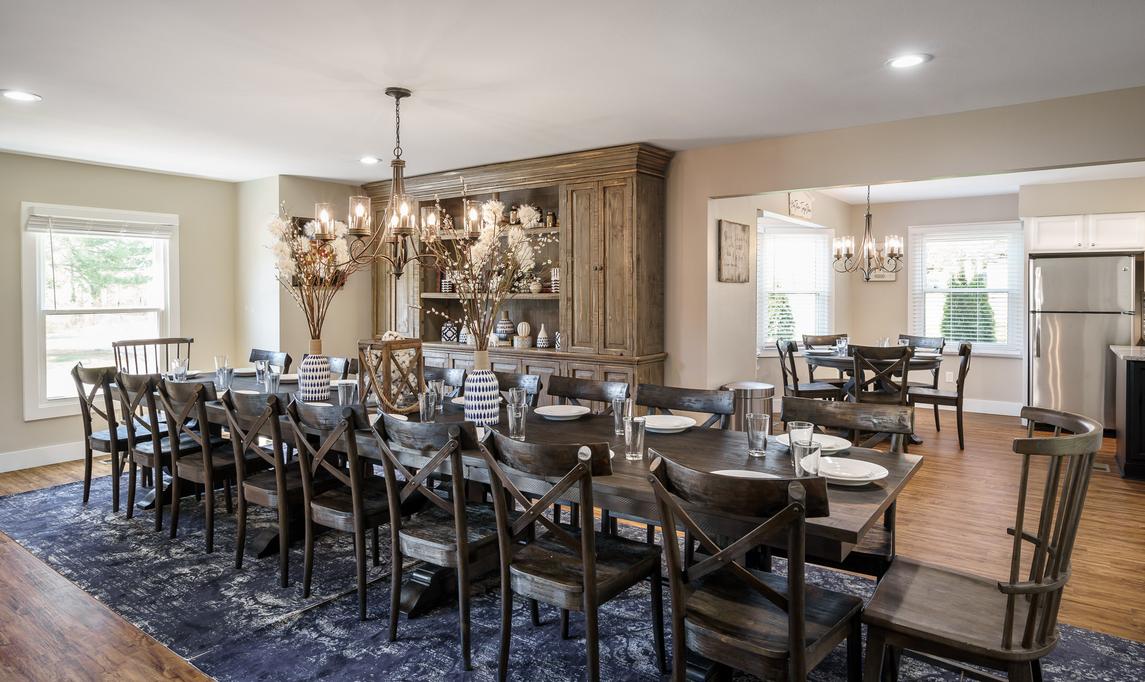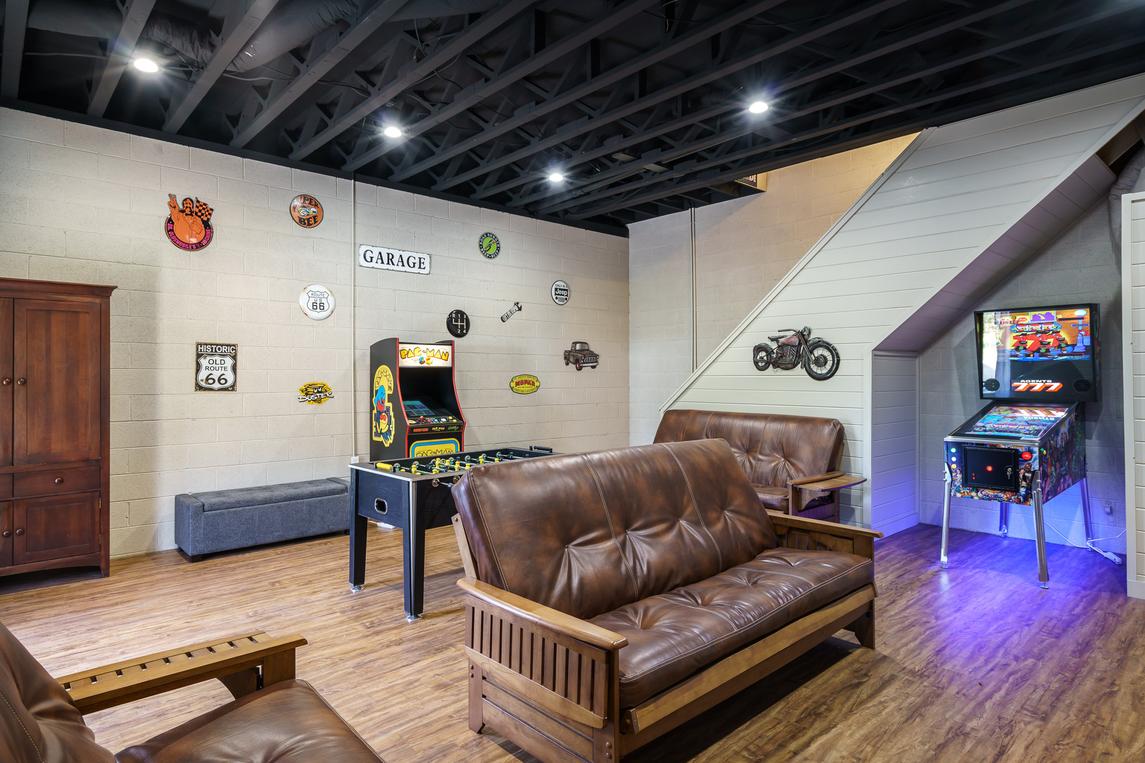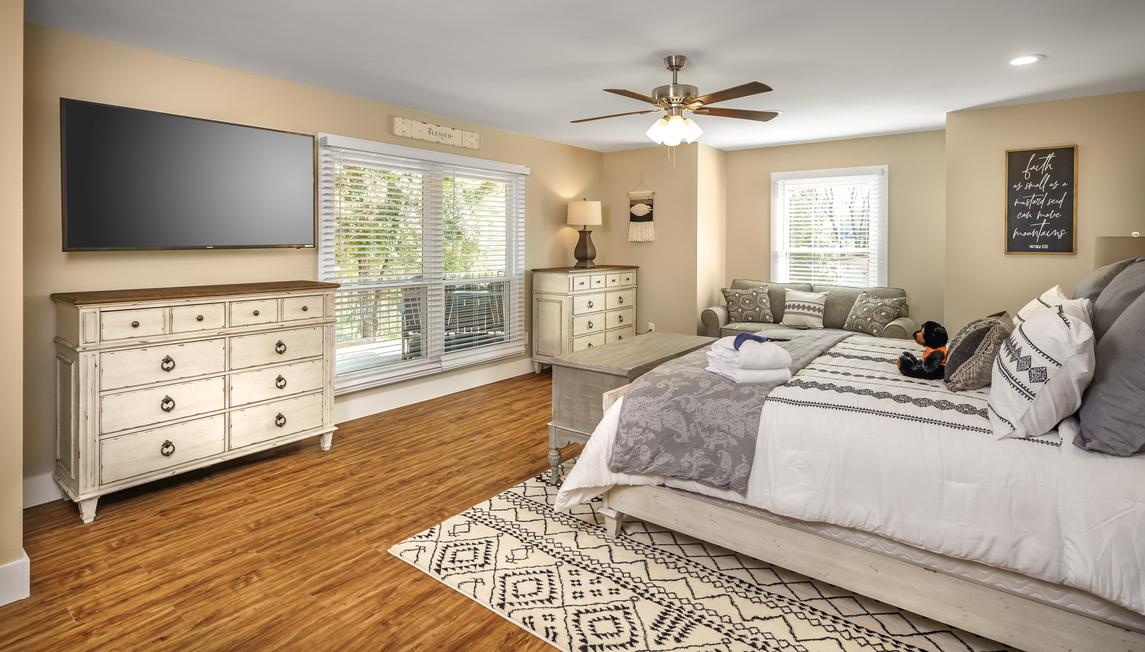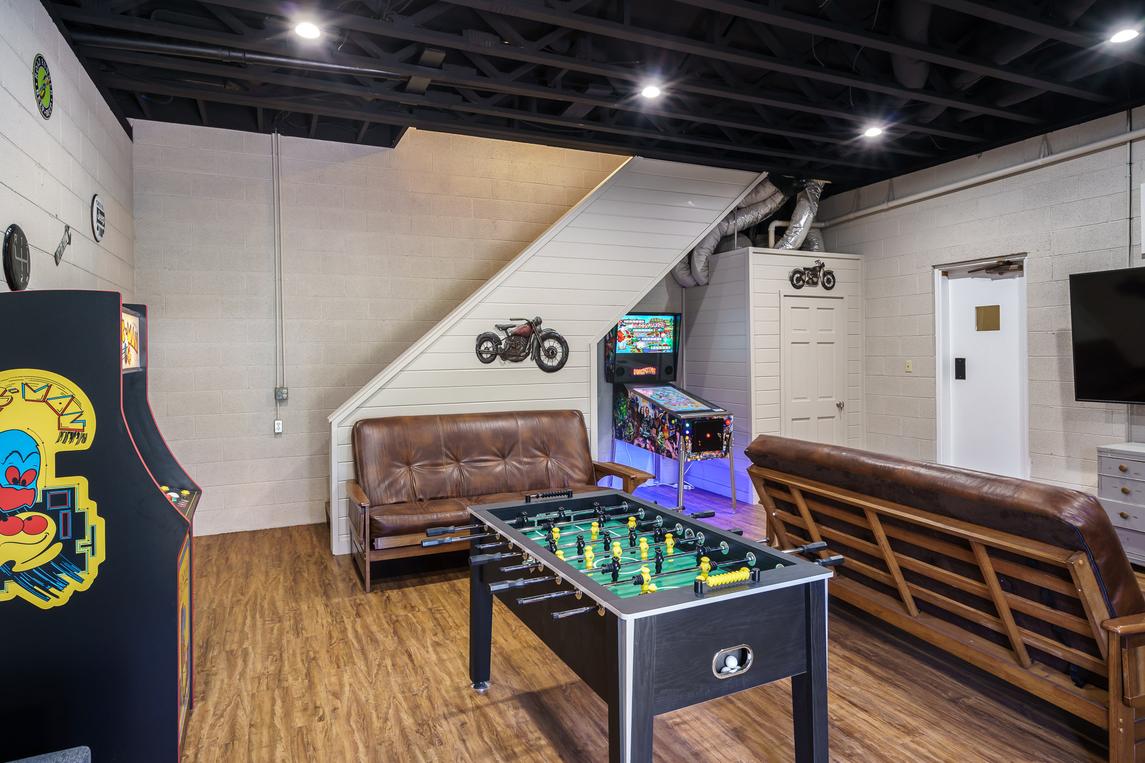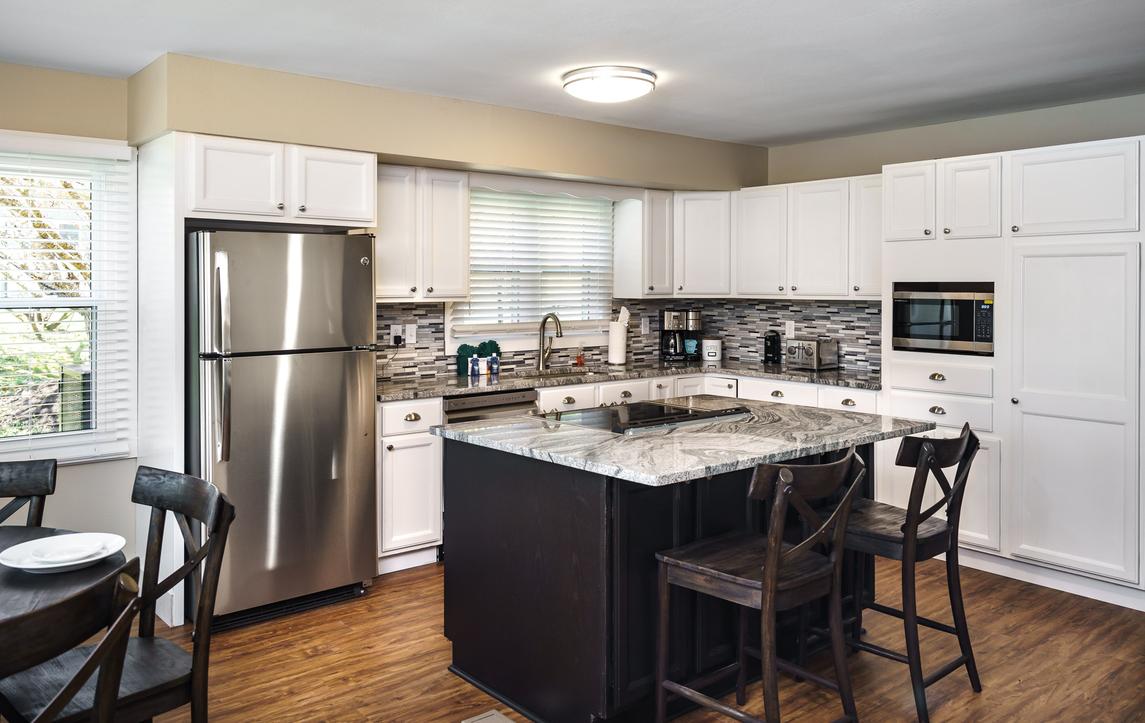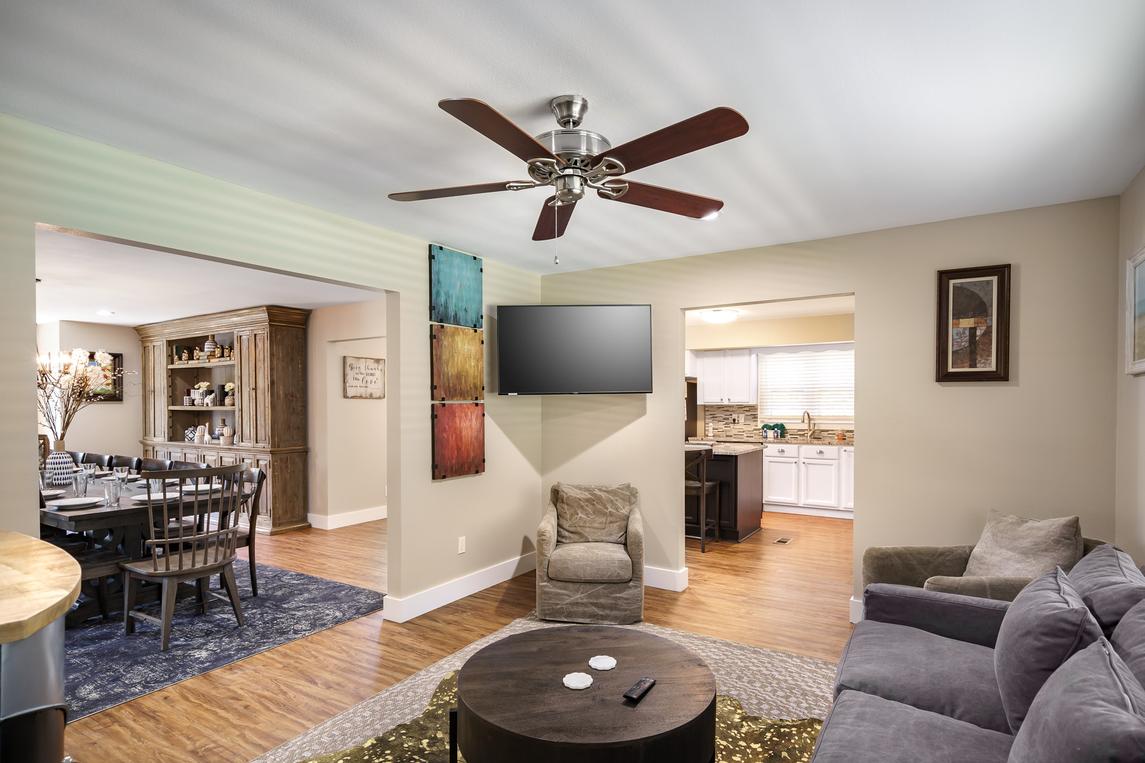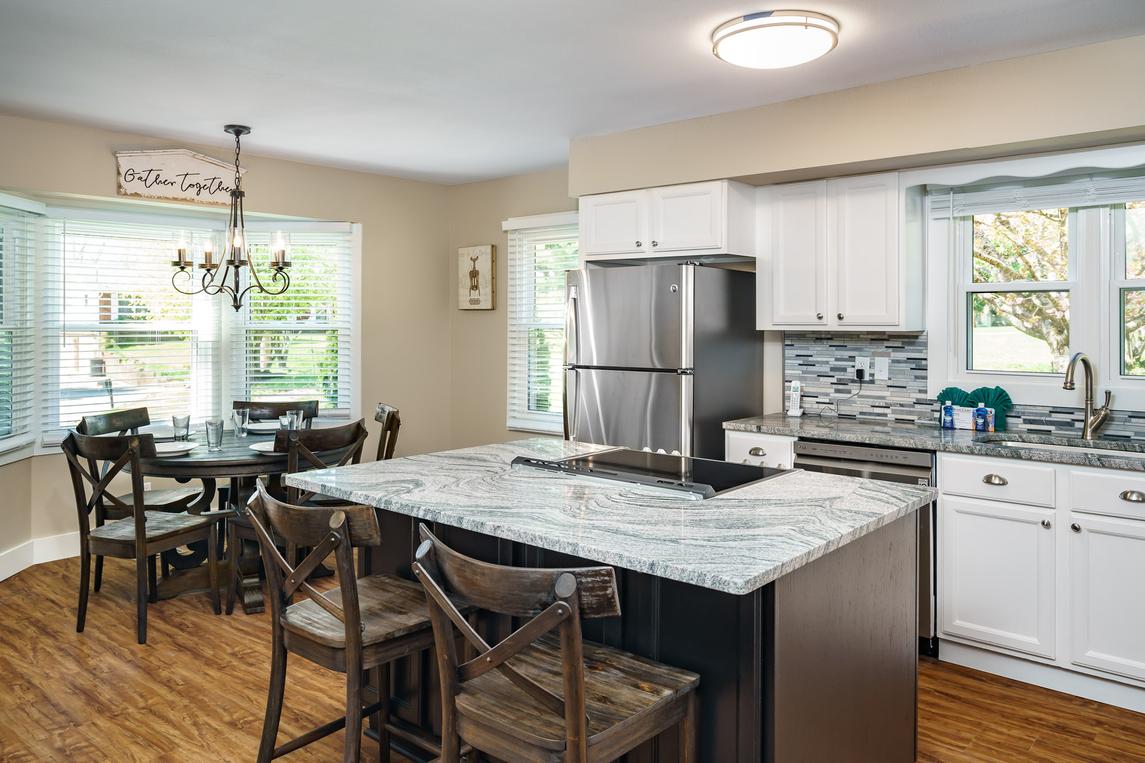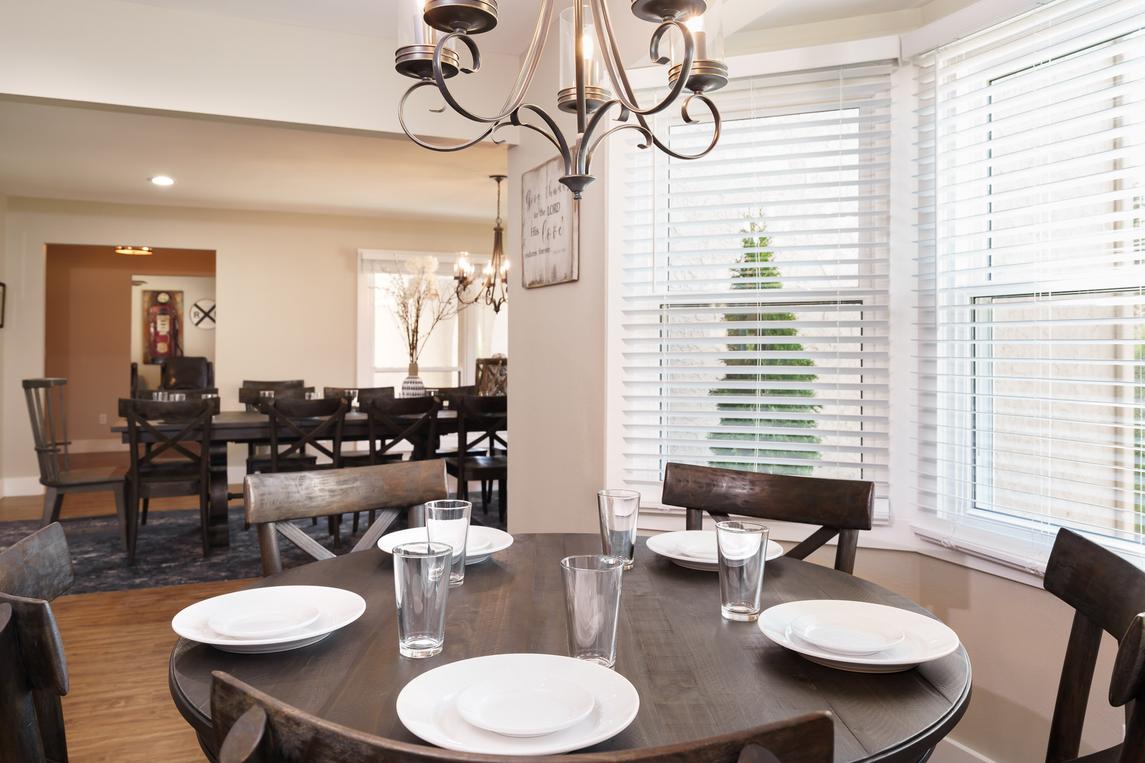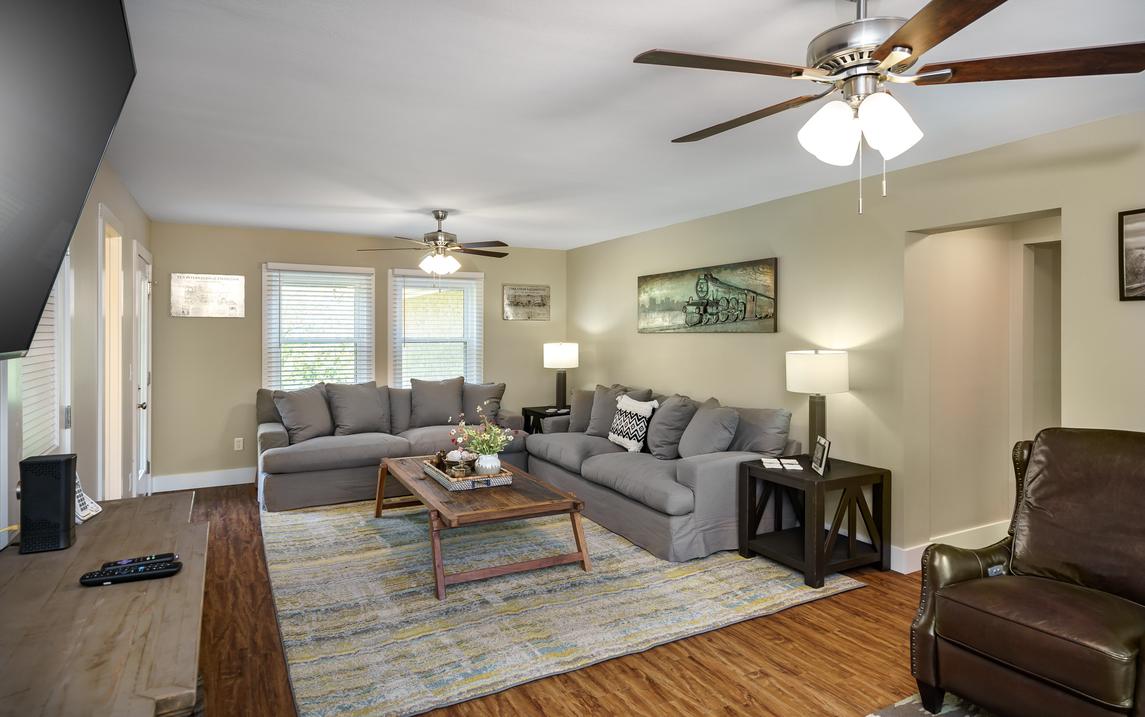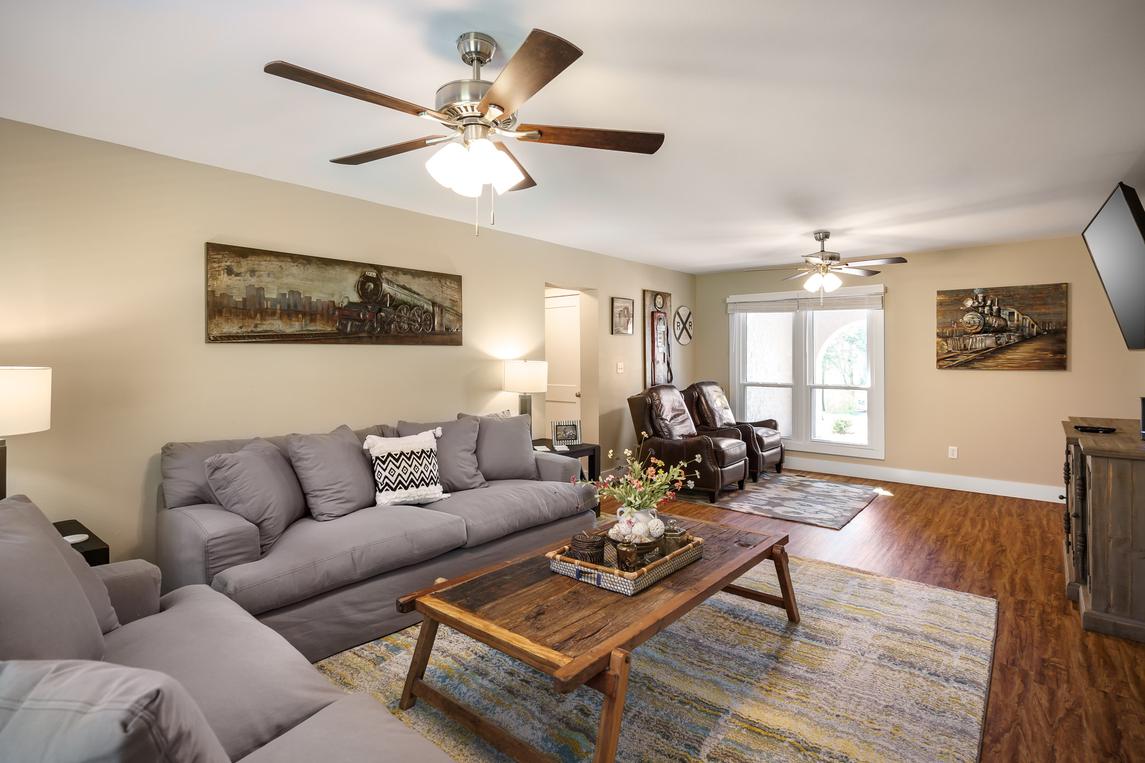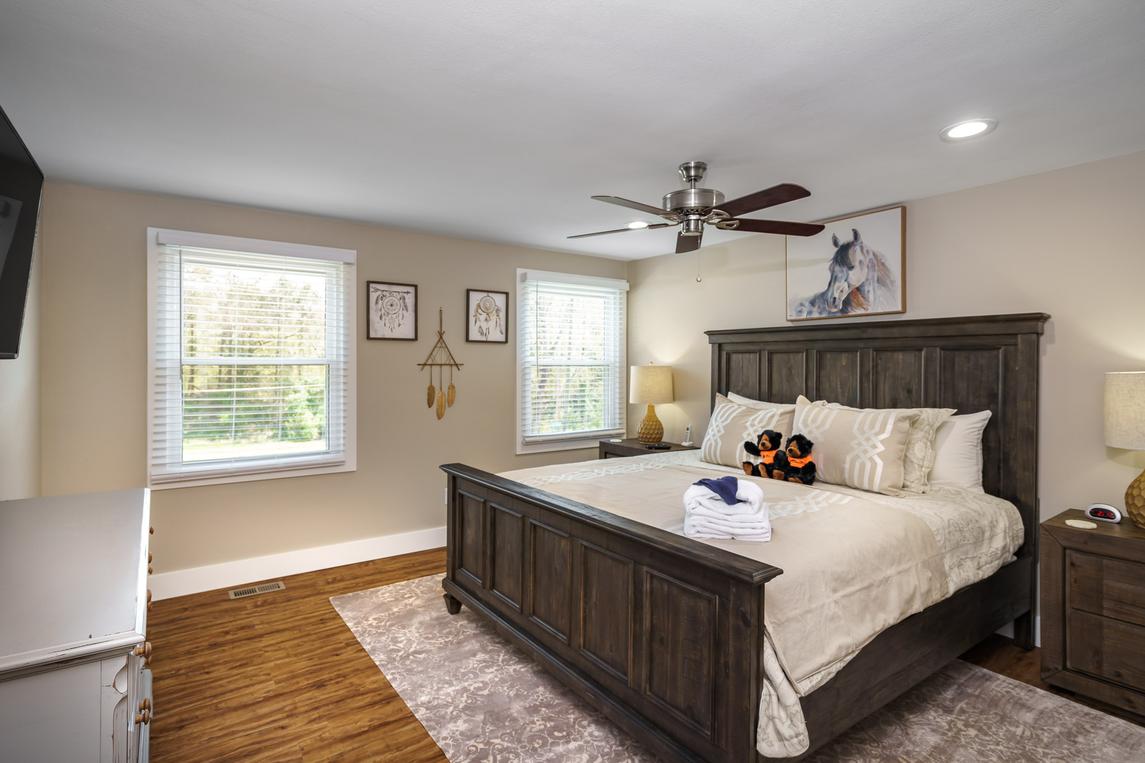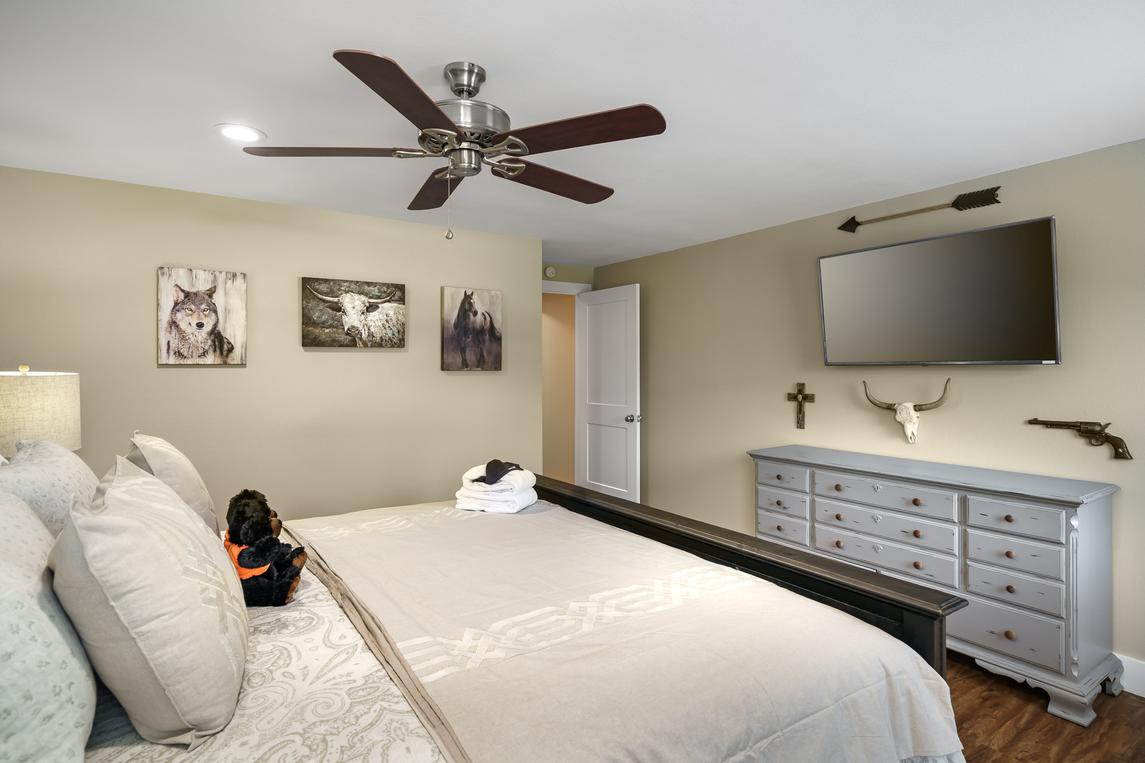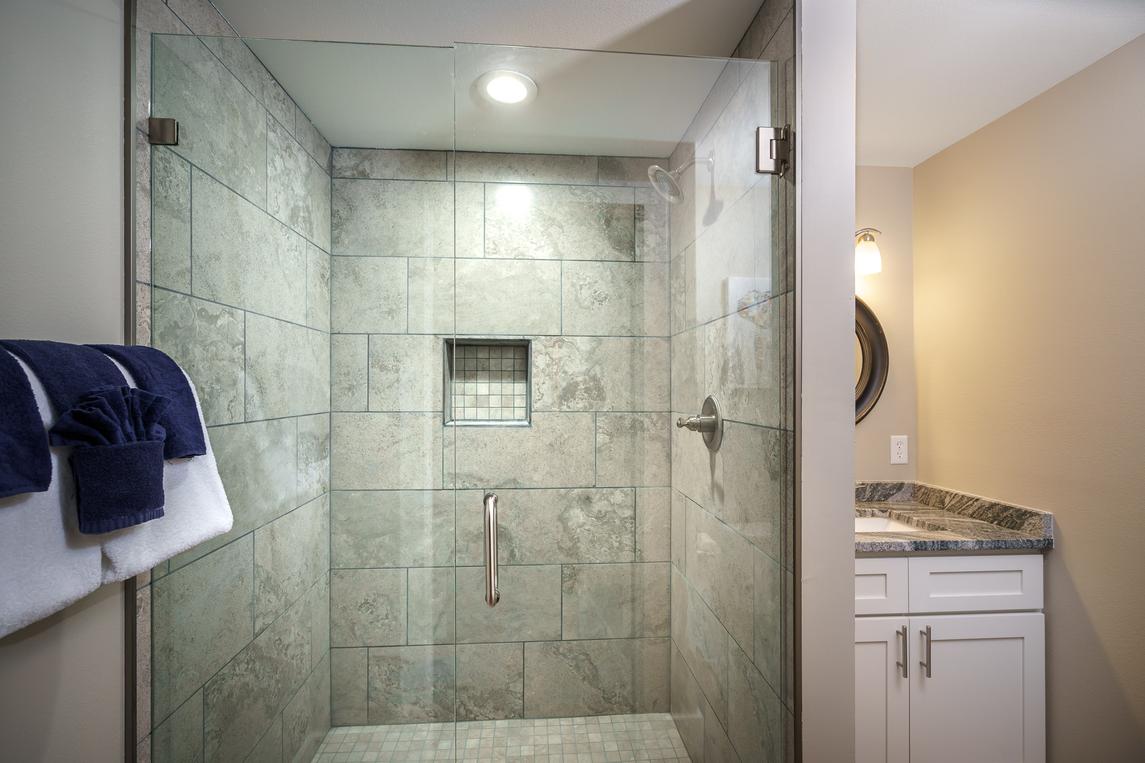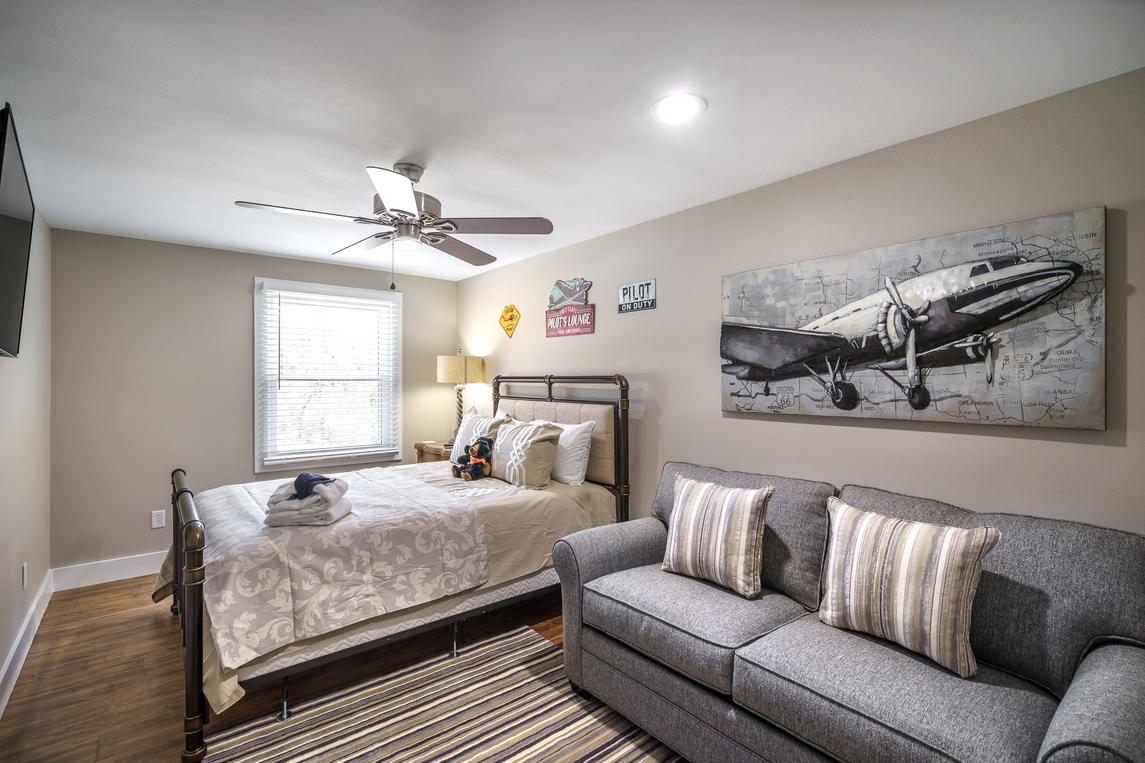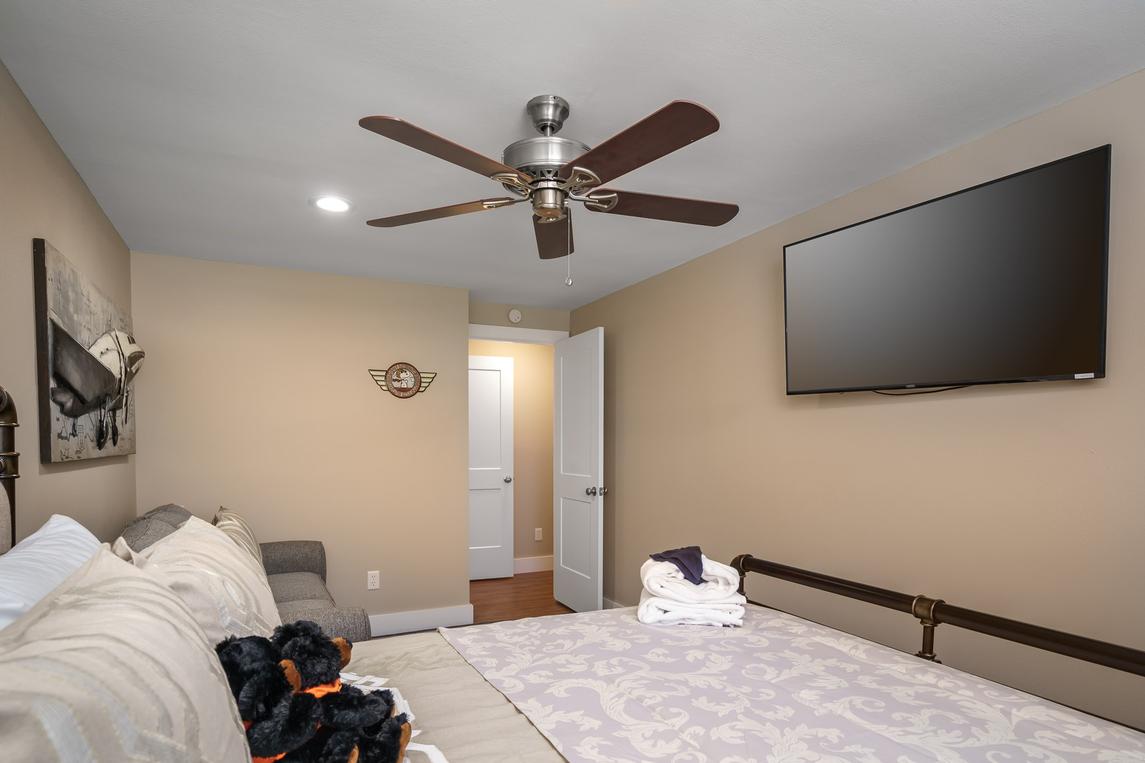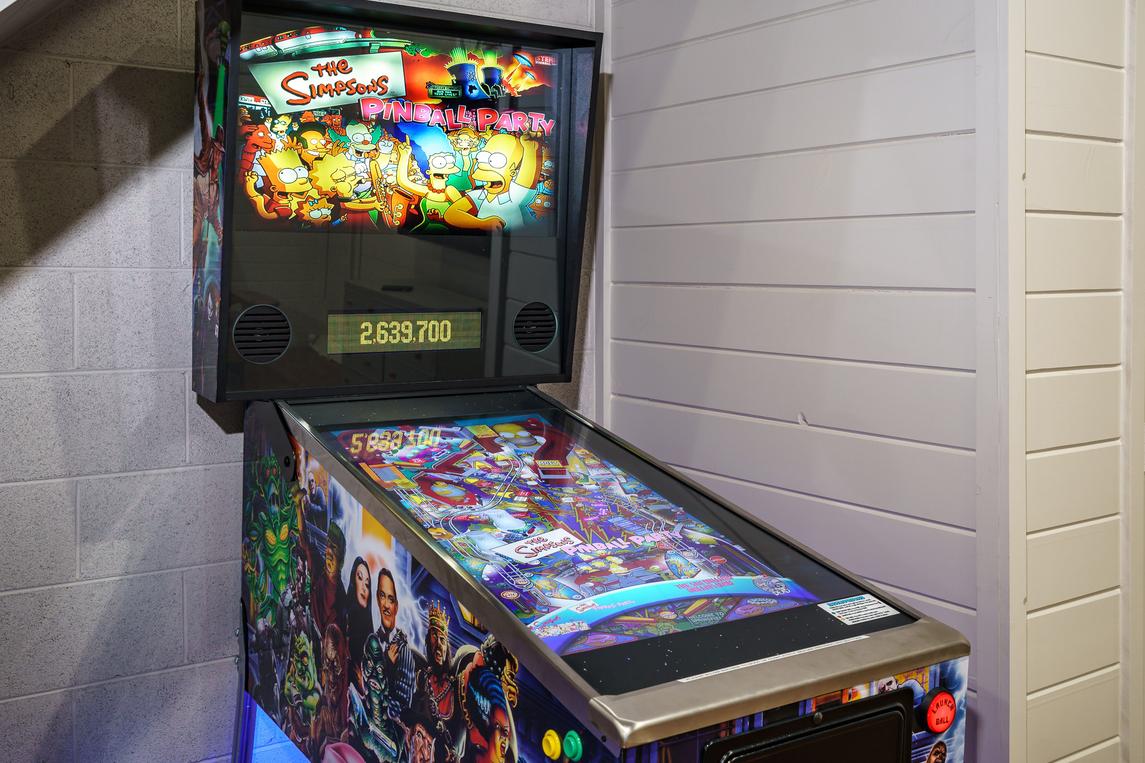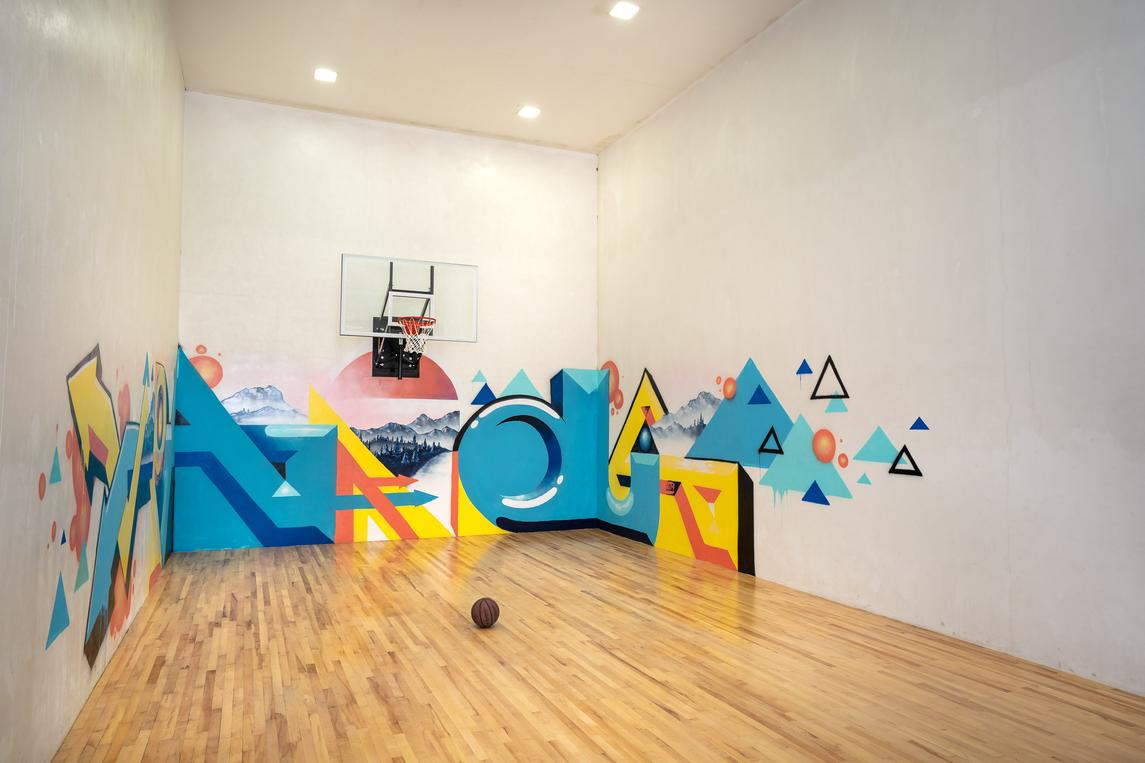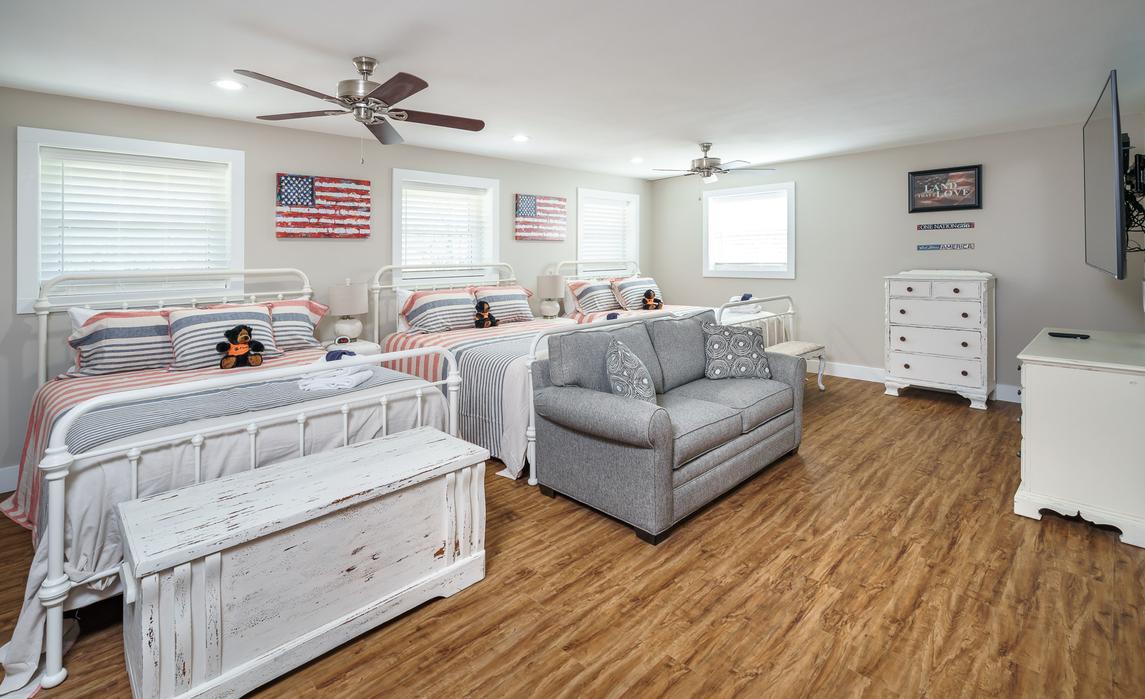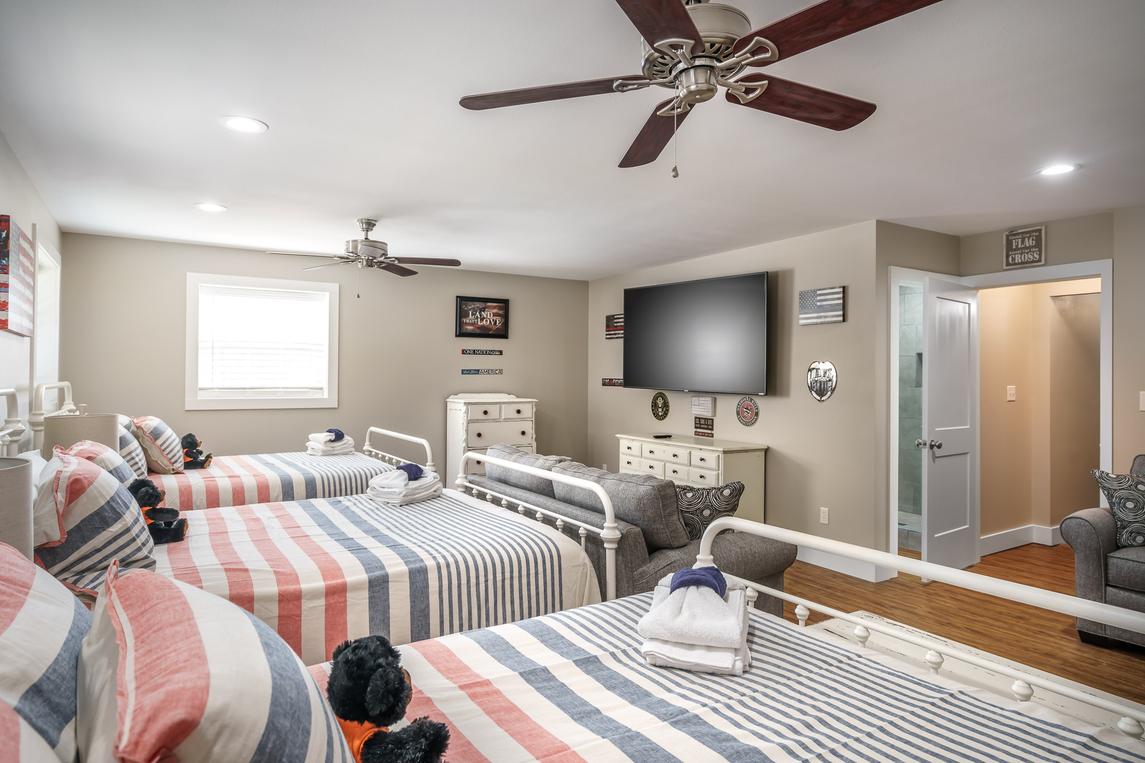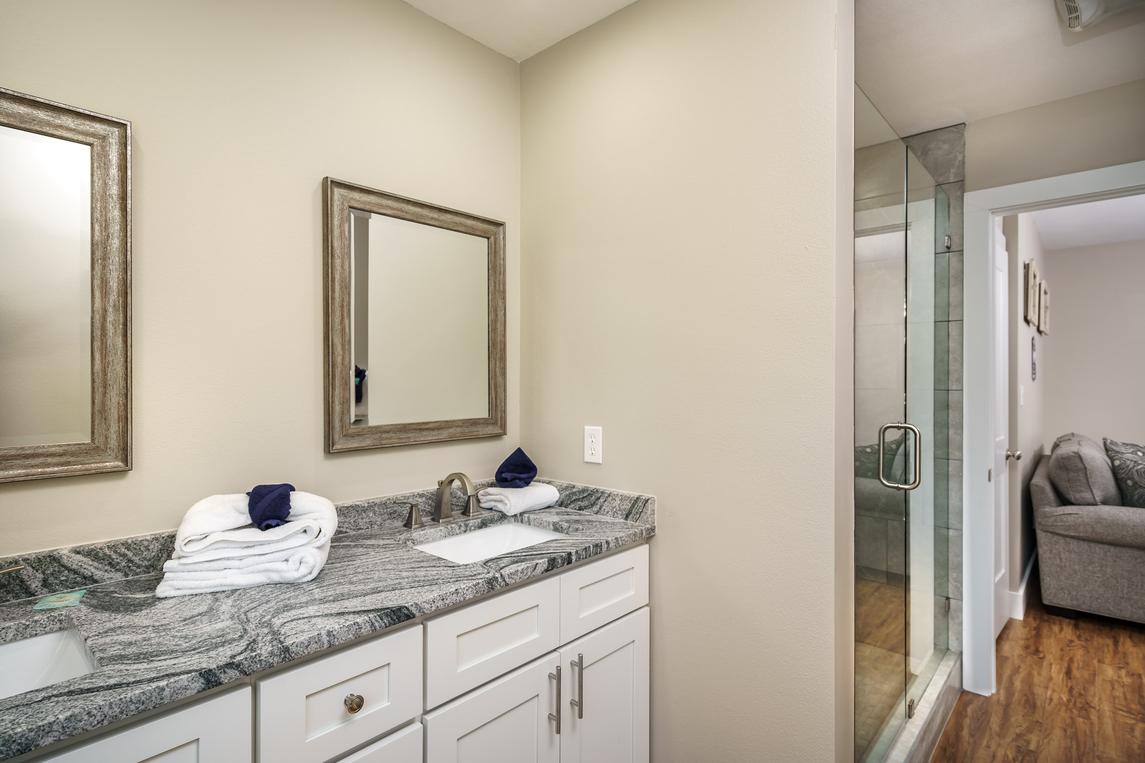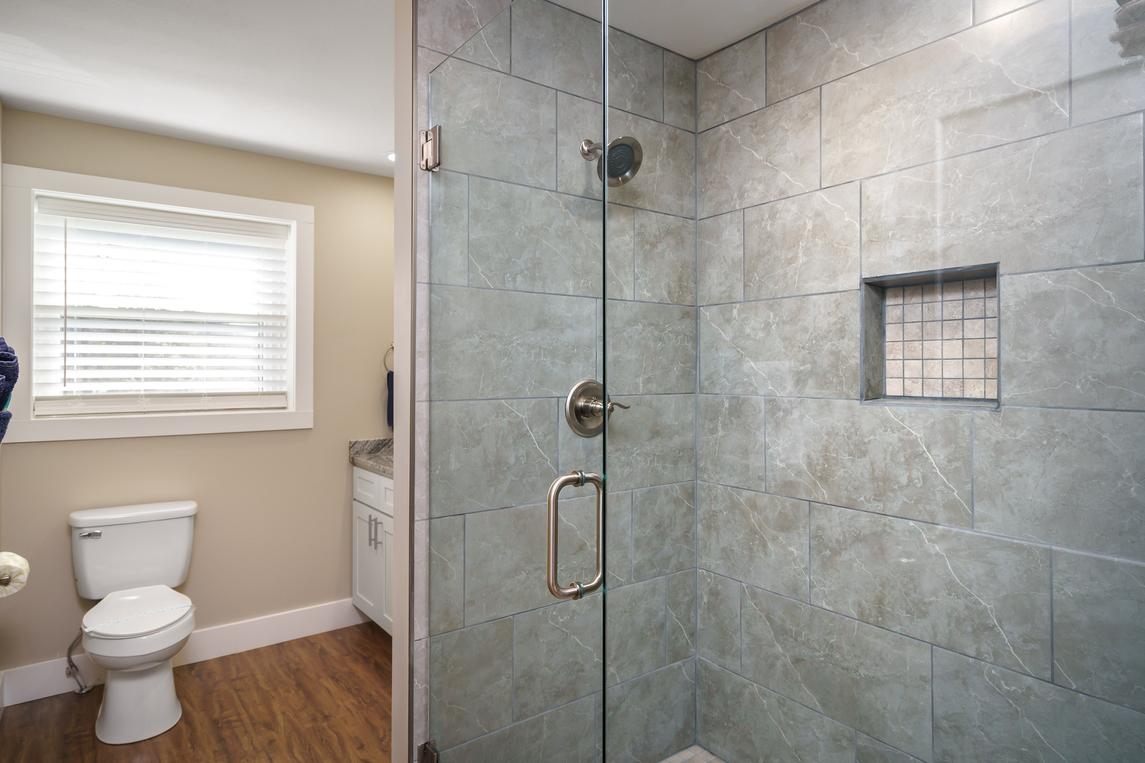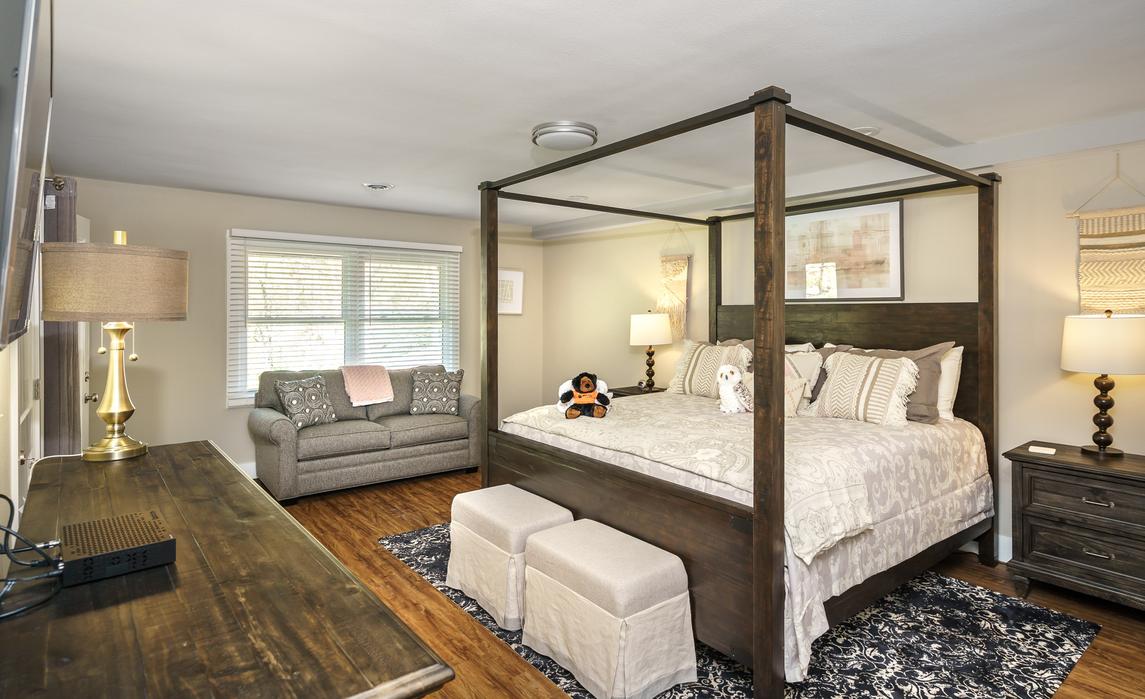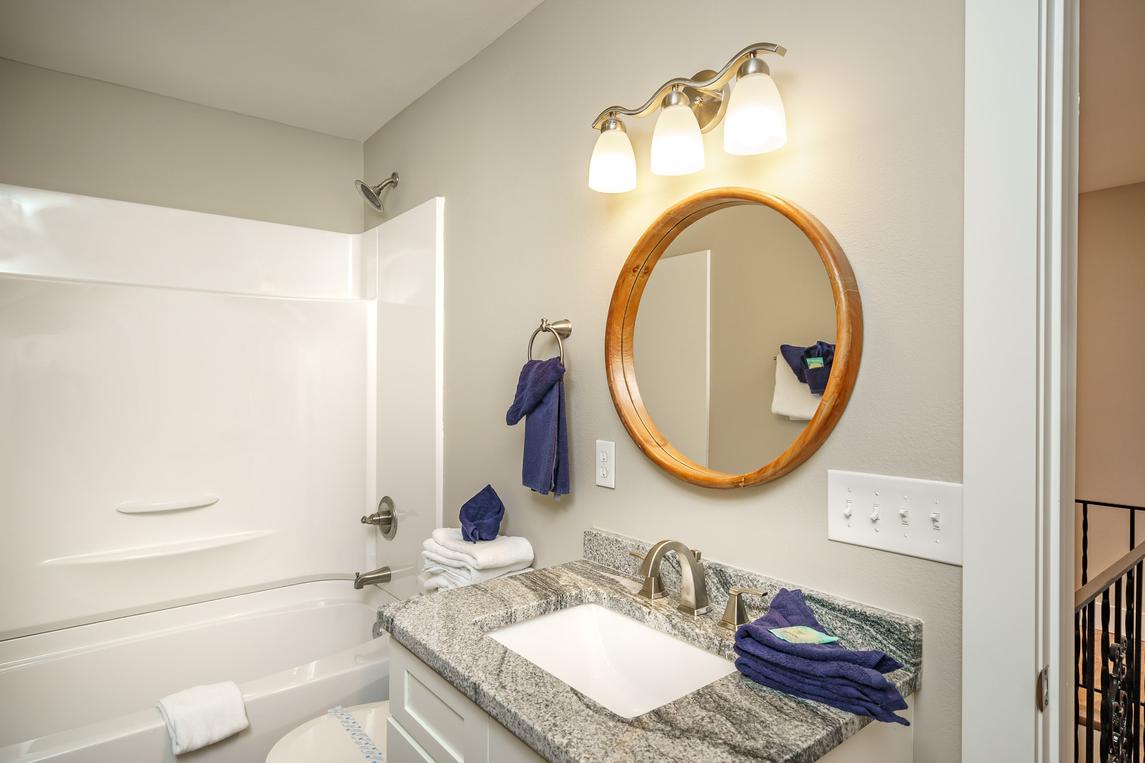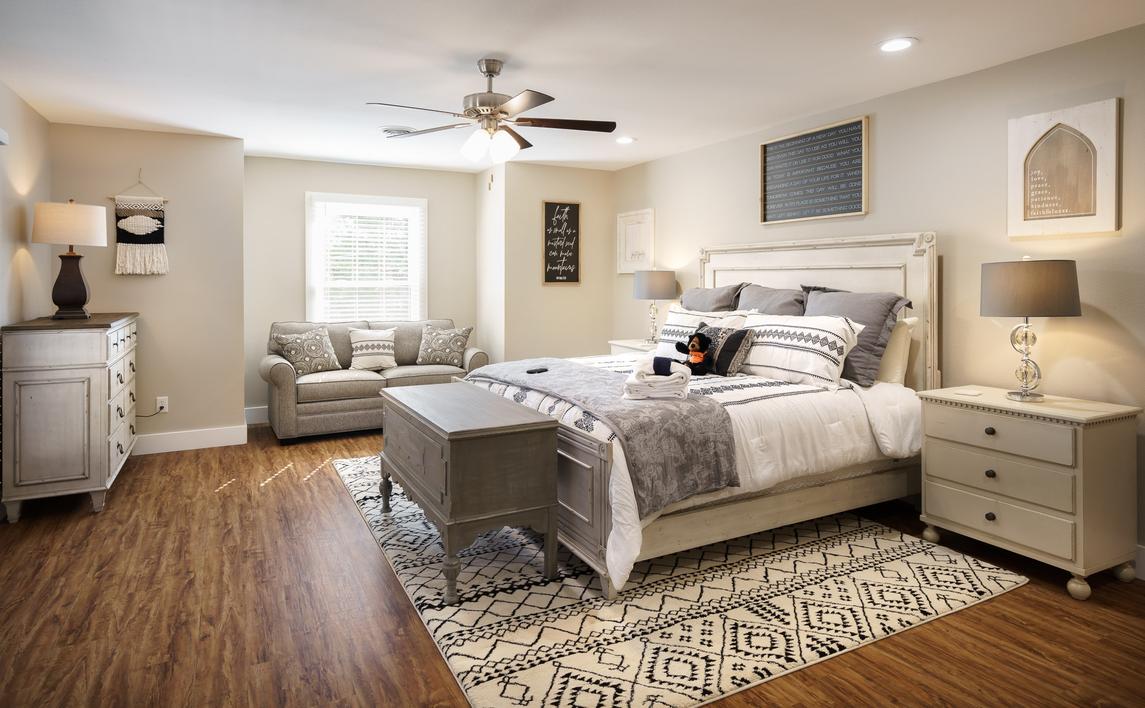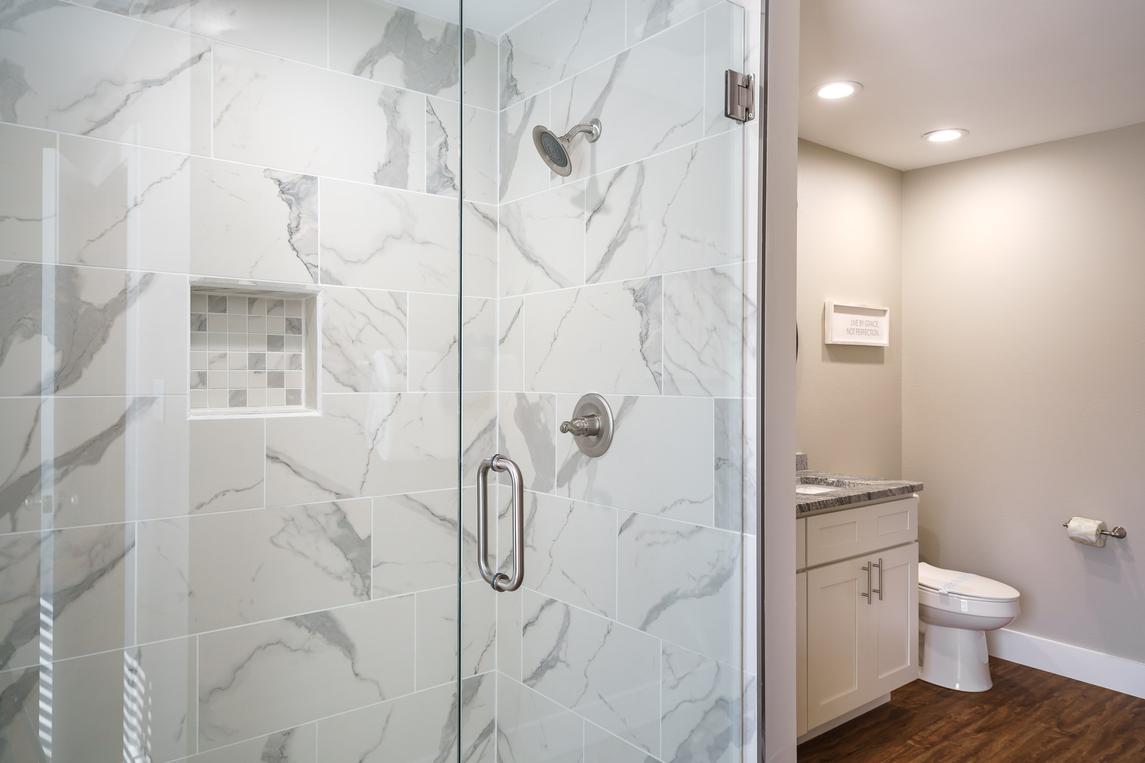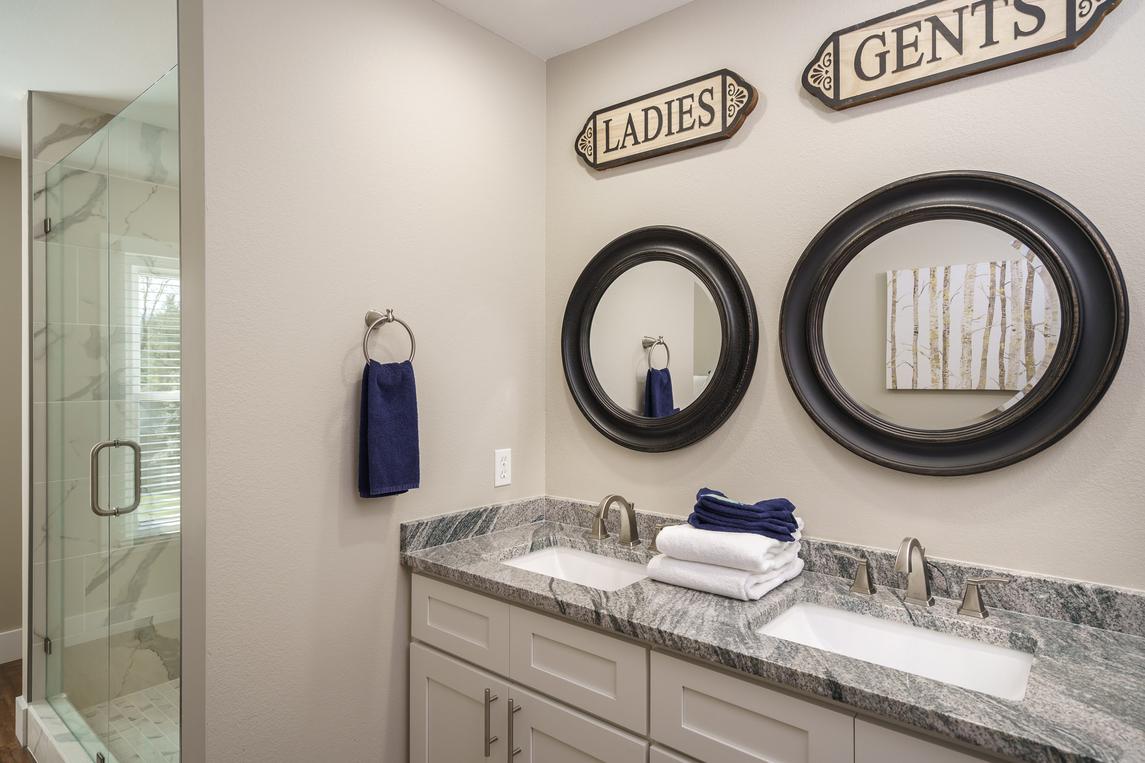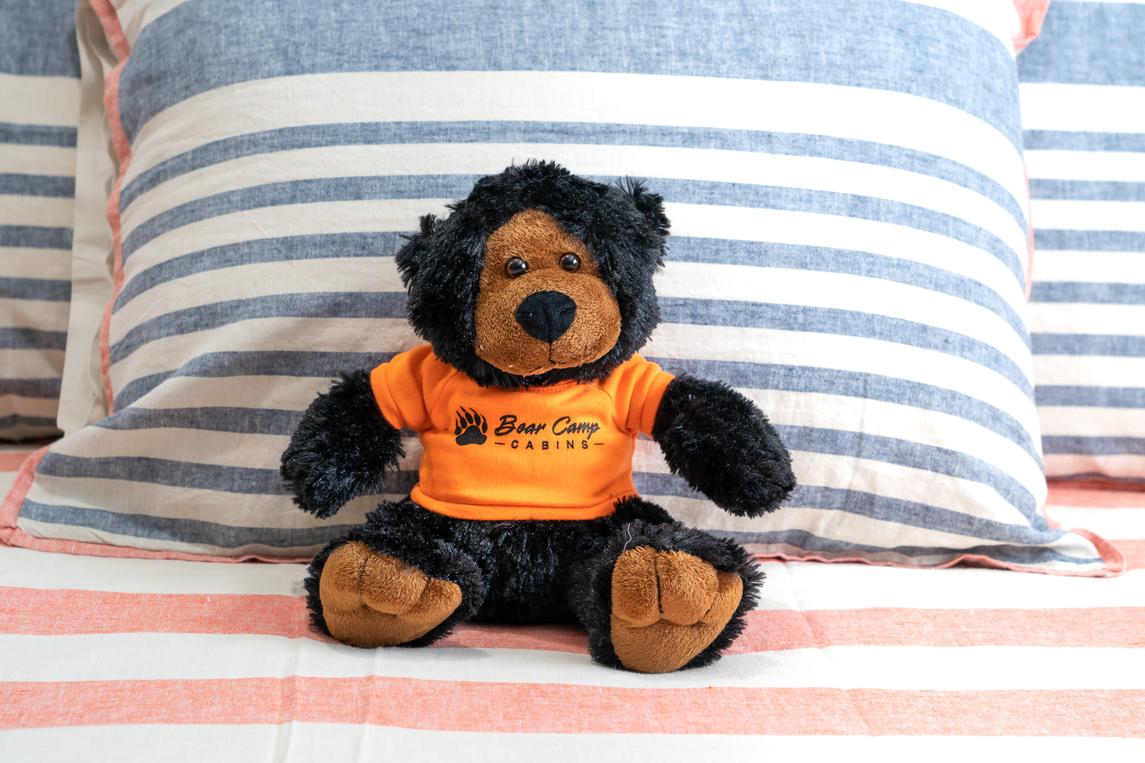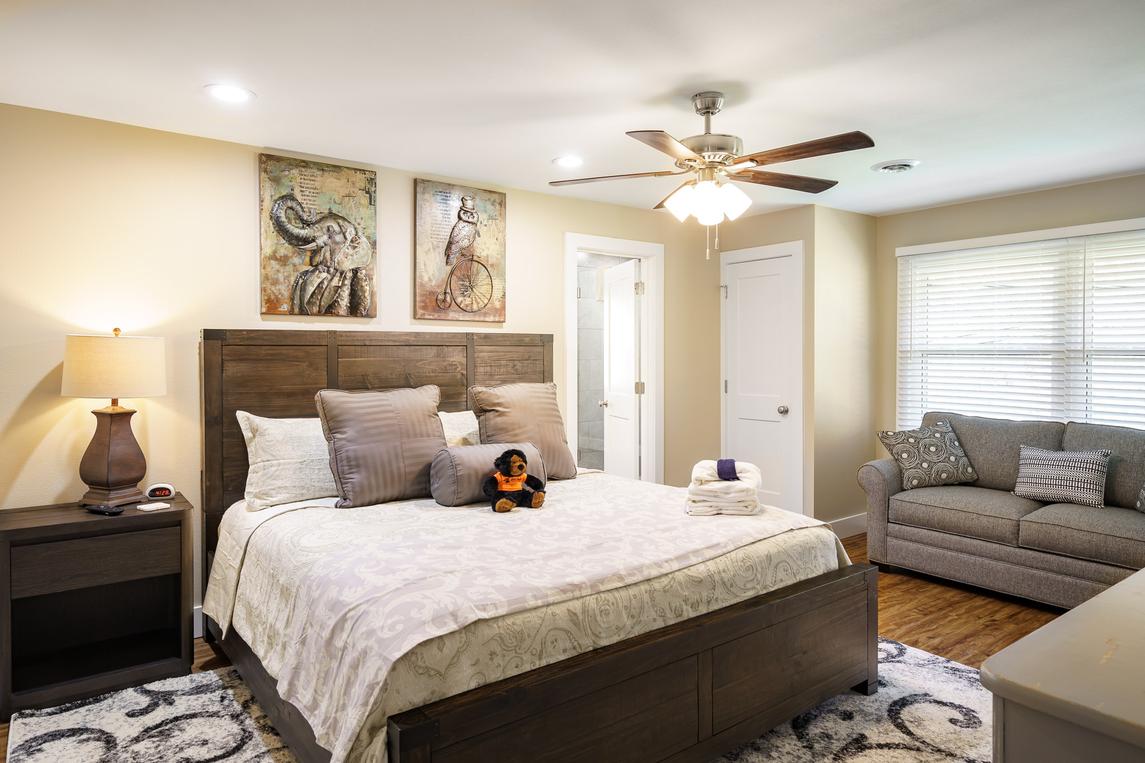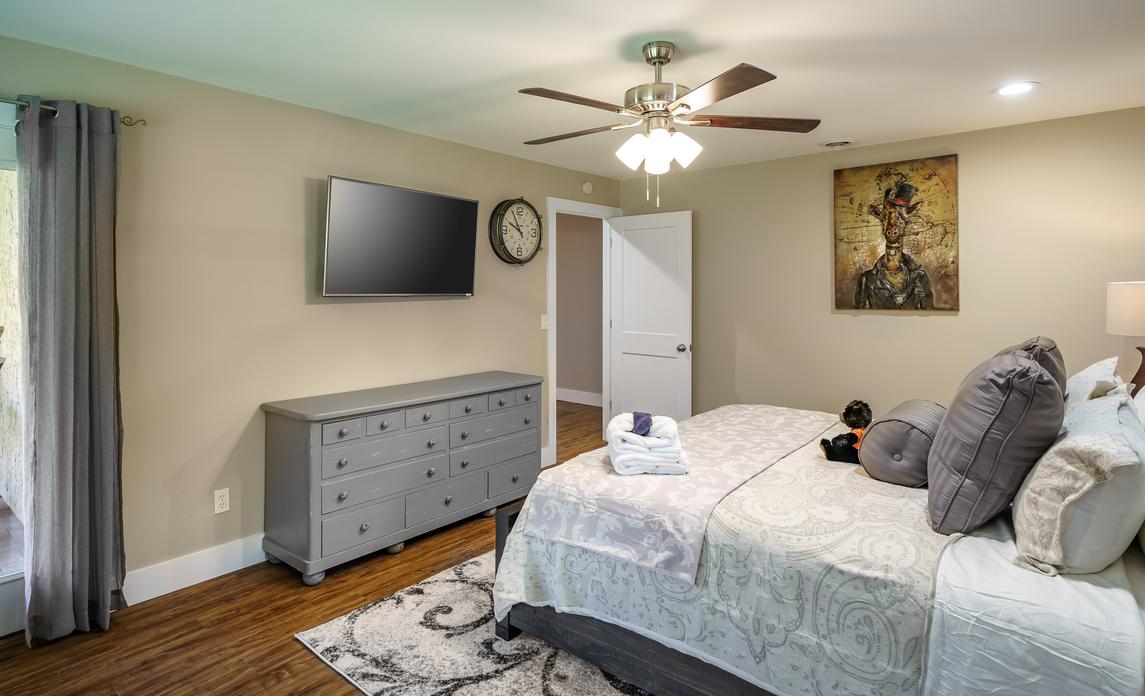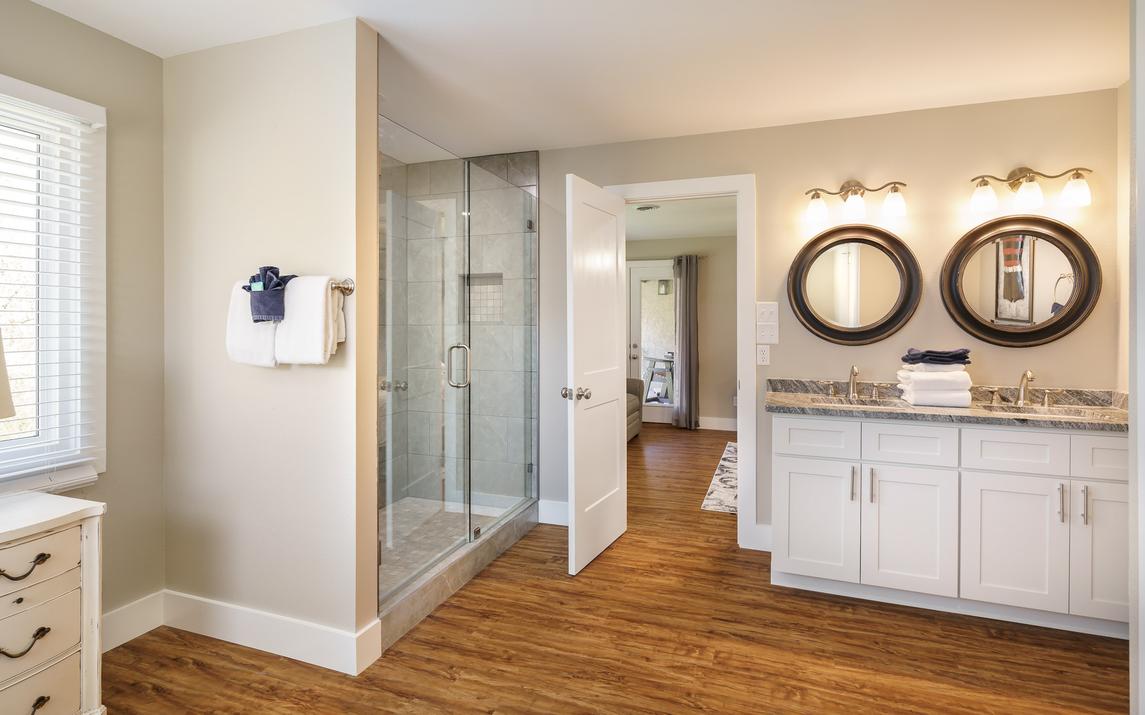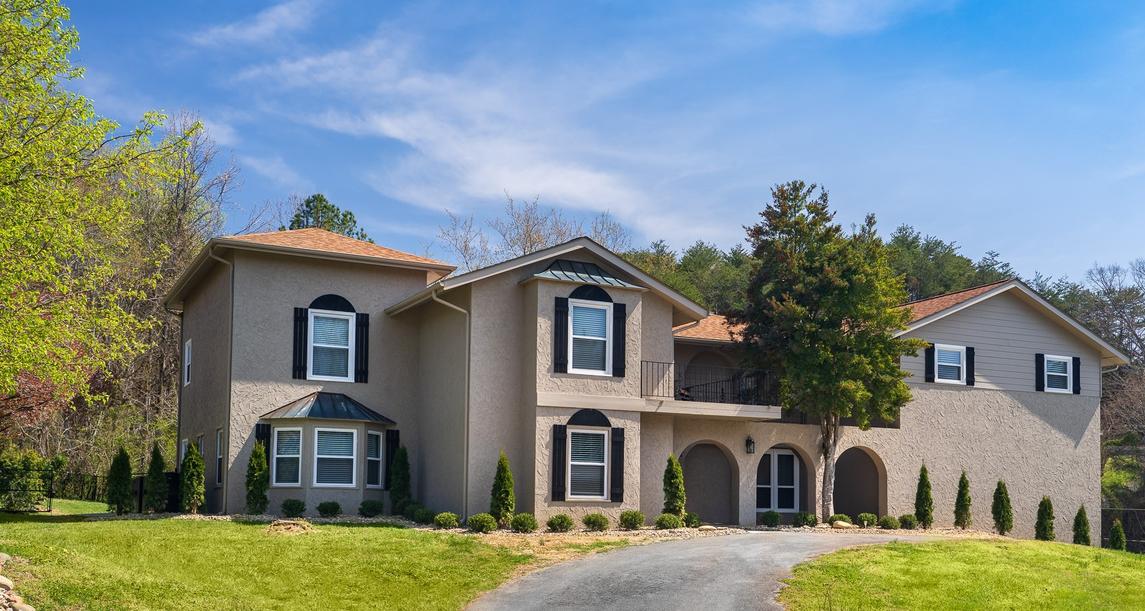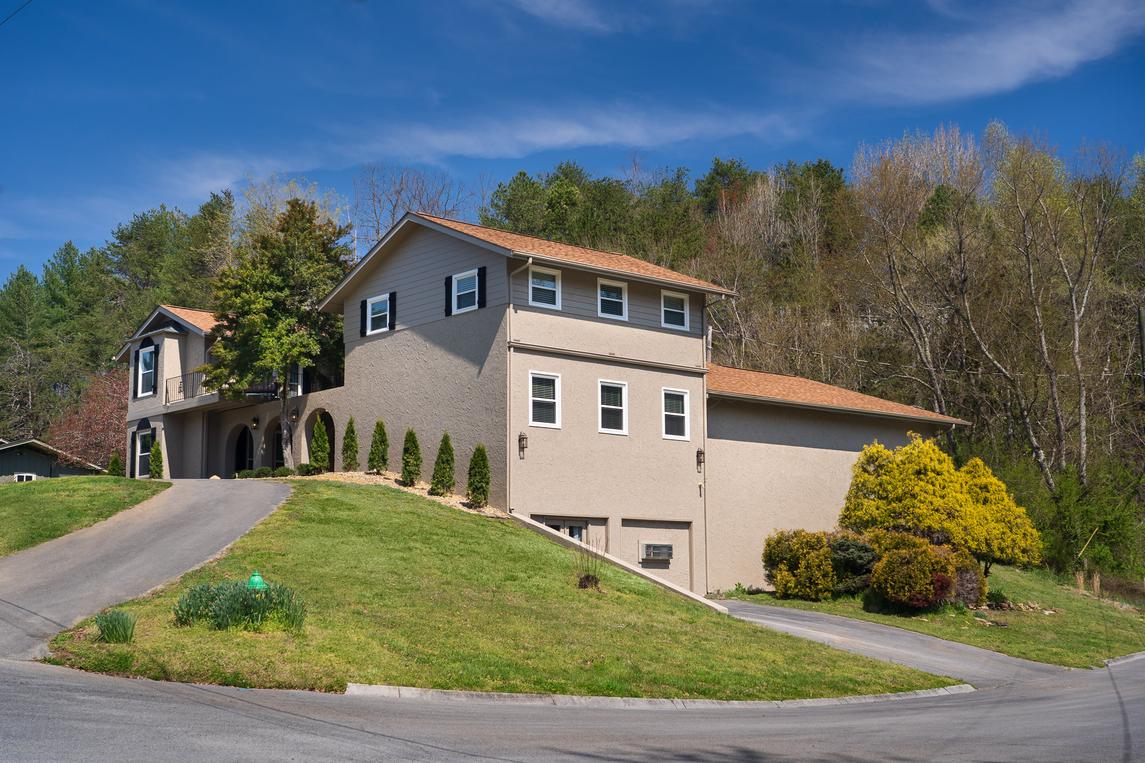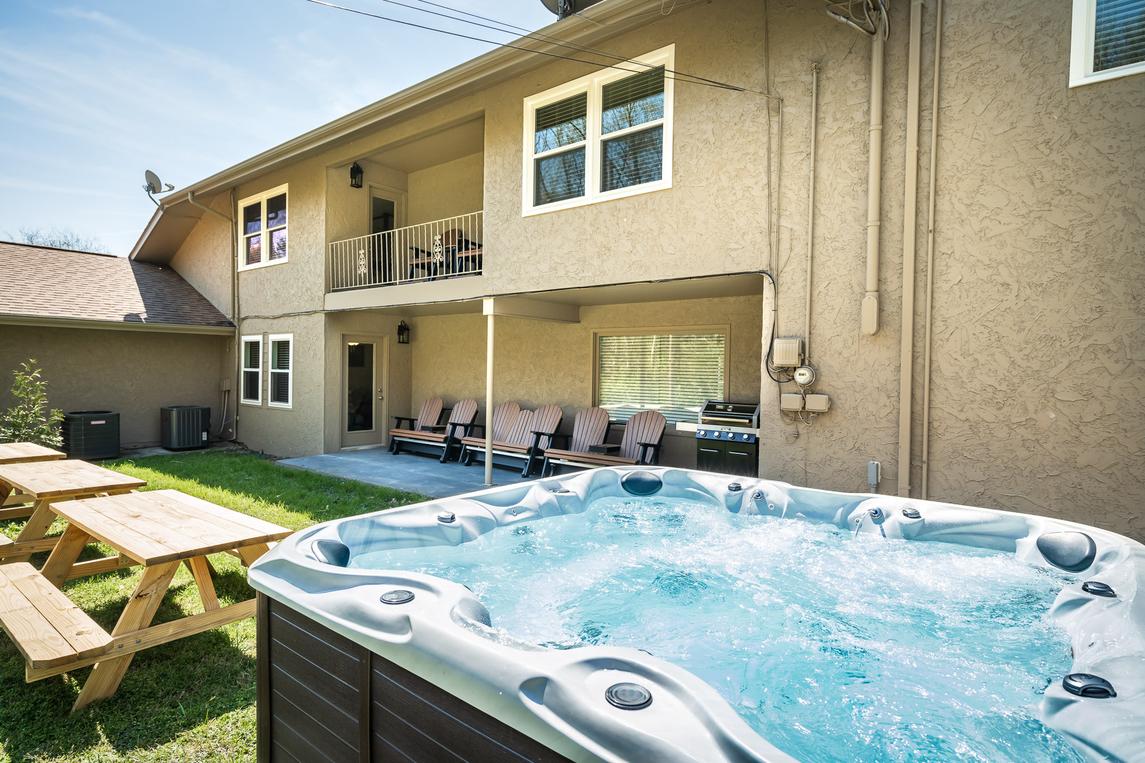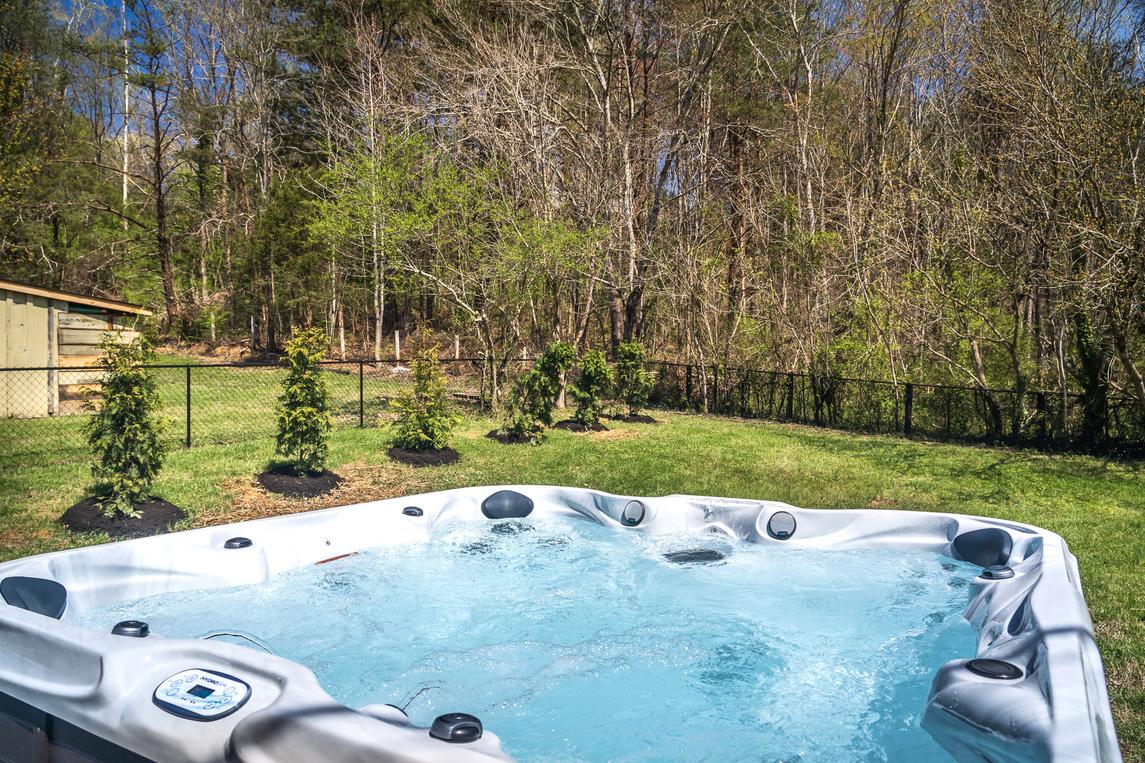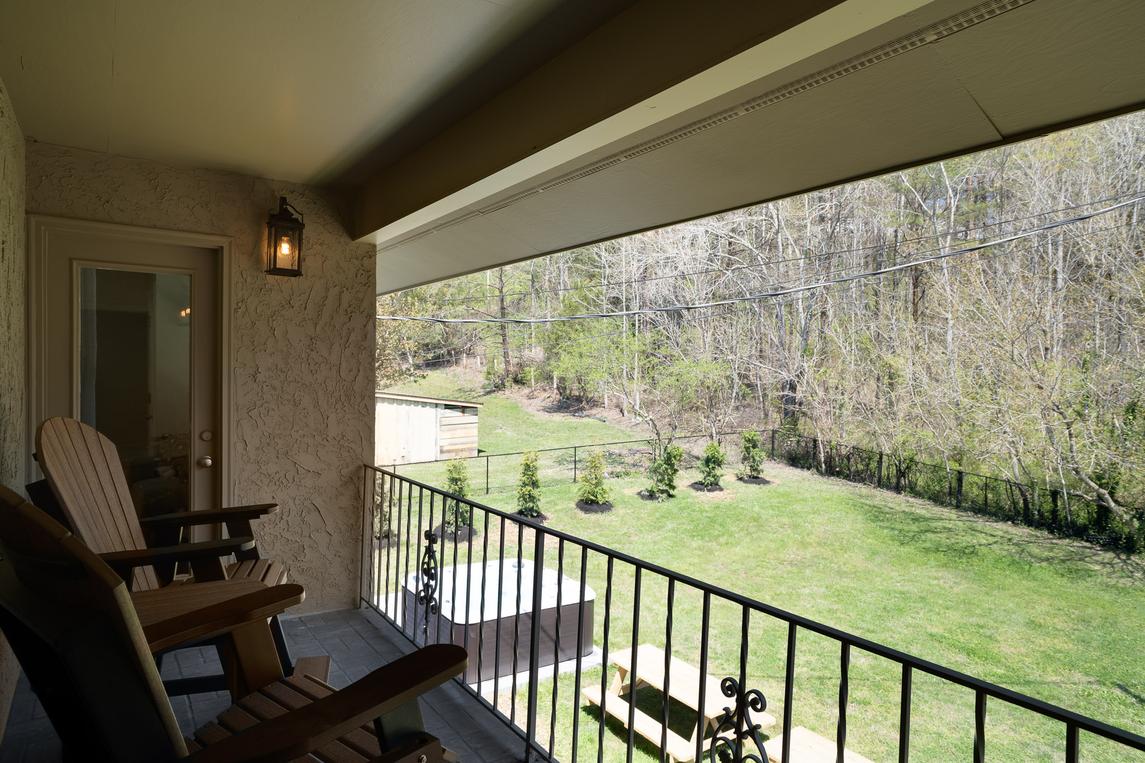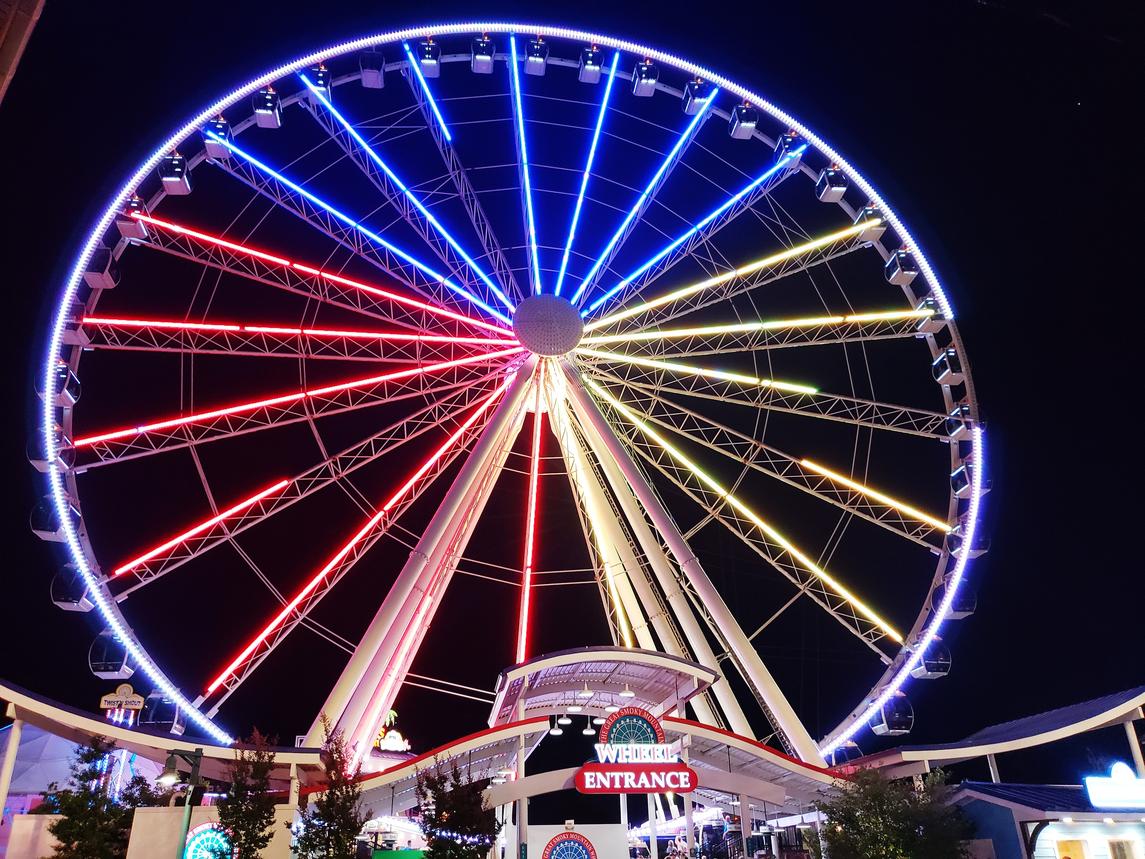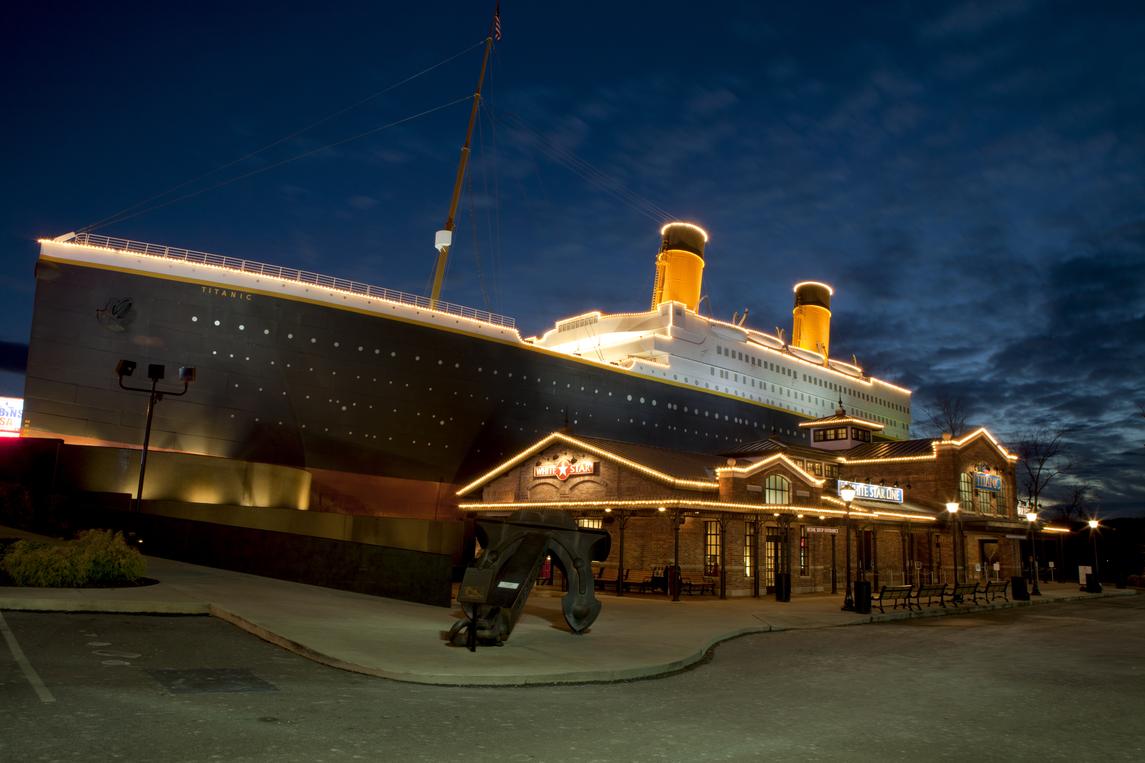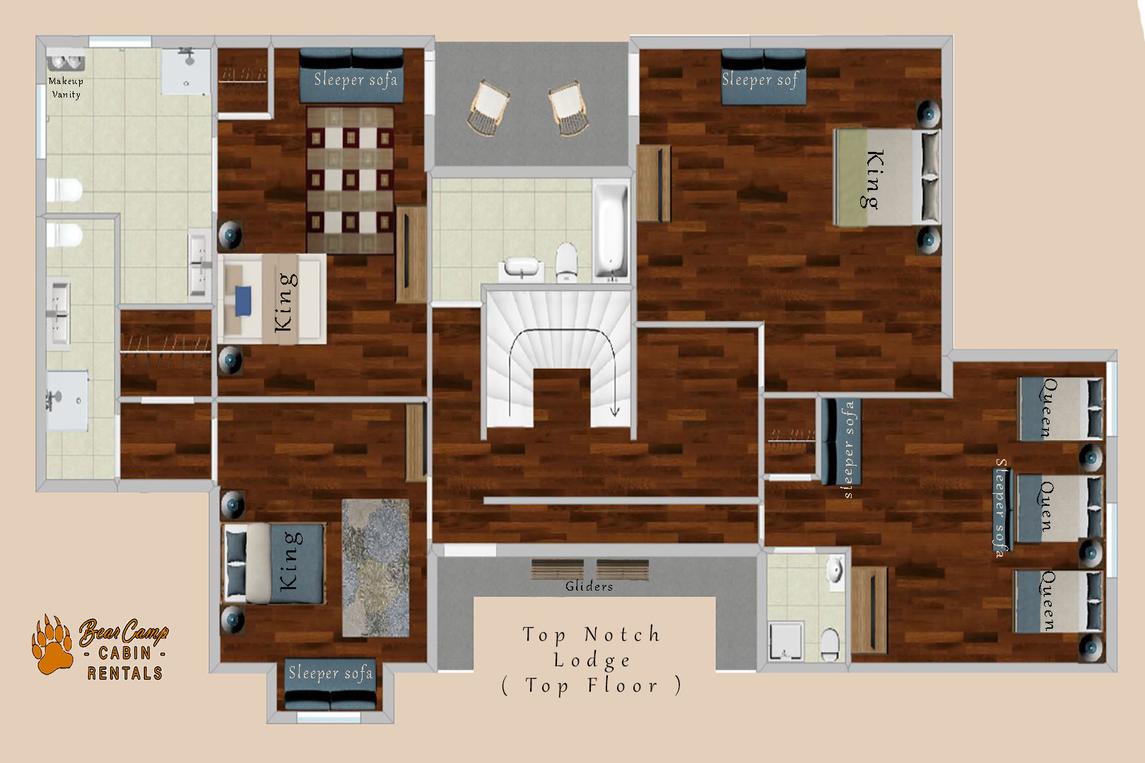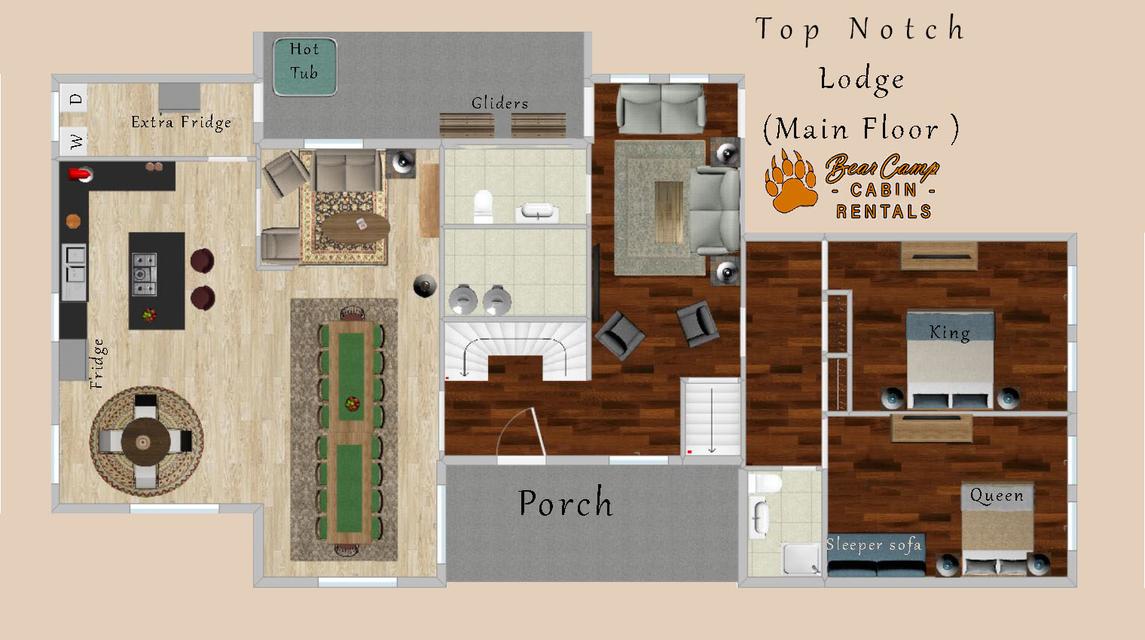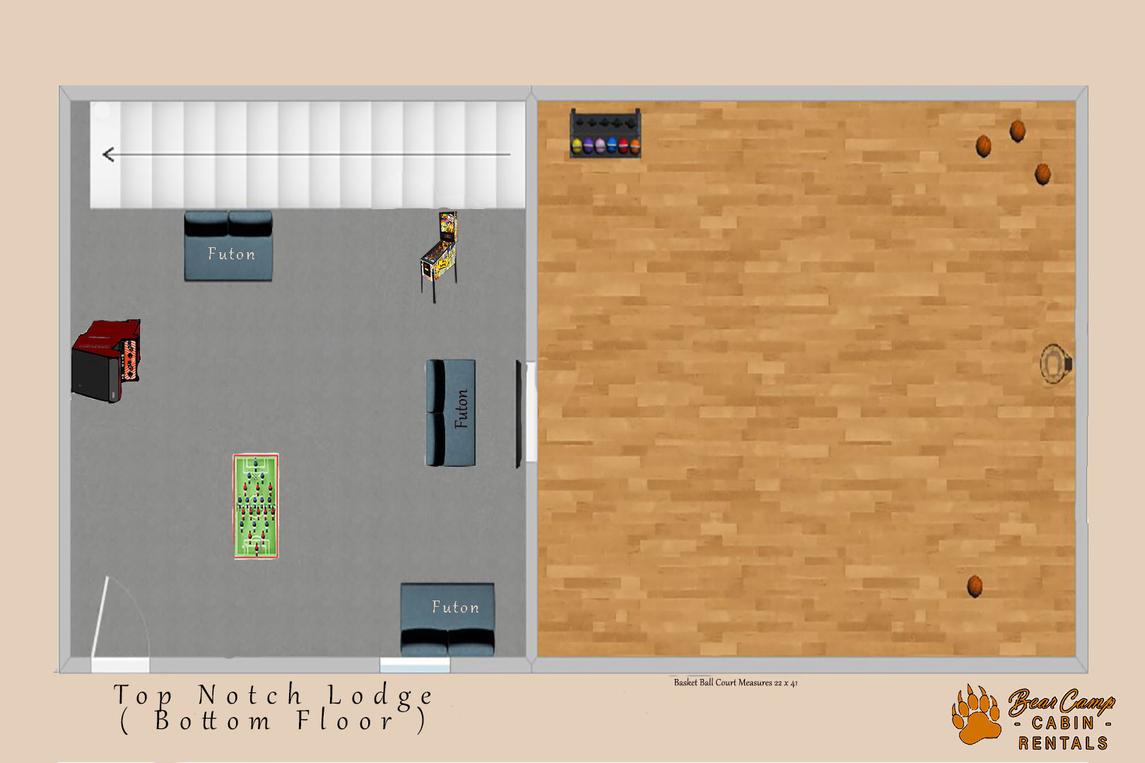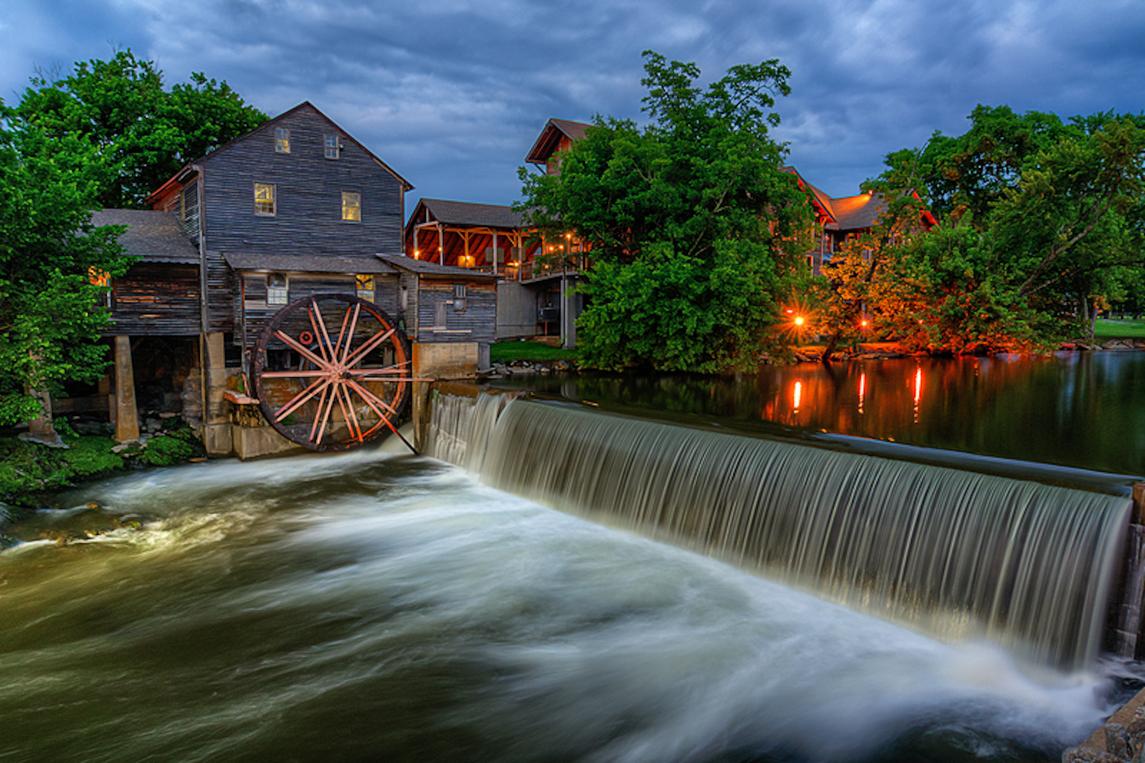 Description
Amenities
Reviews
---
"Top Notch Lodge" is a new Chalet and is one of a kind with over 5,000 square foot and was professionally decorated by award-winning Donovan Swick! Located only .2 miles from the Parkway in Pigeon Forge where you could walk to restaurants and shopping and has all the amenities you could ask for. You are also only .1 mile from the closest trolly stop if you did not want to deal with the traffic and you are only .5 miles from Dolly Stampede. There is plenty of parking for 10 vehicles comfortably with a circle driveway at the main entry and an additional lower level parking where you can access the chalet through the game room. This chalet would be considered motorcycle and trailer friendly at the riders' discretion. If you are wanting to be close to all the area attractions with no mountain roads, then "Top Notch Lodge" is the perfect place for your next mountain vacation.
"Top Notch Lodge" is a stunning 6-bedroom 5 1/2-bathroom with custom built showers which have beautiful glass doors and will sleep 34 comfortably. There are no steps to enter the main level, but when you do you are going to be taken back by all the beautiful decor and the spacious floor plan.
On the main level, you will find a large eat-in kitchen with an Island Bar, all new stainless steel appliances and granite counter tops. The massive dining area is 26' by 15' and holds an 18' long dining room table that will accommodate 22 people. There is also an additional dining table in the kitchen which will accommodate 4 or more people. Just off the kitchen is a cozy bar lounge with a comfortable couch to relax on after a long day sight-seeing or kick back in one of the 2 chairs while watching your favorite show on the Flat screen TV which is WiFi only. You will also find the living room and a ½ bath on this level with 2 oversized comfy couches to stretch out and watch your favorite movie on the Flat screen TV or unwind in one of the 2 lovely leather chairs. As you travel from the living room down the hall you will find 2 bedrooms, one bedroom will have a King size bed with a Flat screen TV and the other bedroom will have a Queen size bed, Flat screen TV and a love seat with a full-size sleeper sofa. These 2 bedrooms will share a full bathroom with a walk-in shower only.
The upper level has 4 bedrooms with 2 of those bedrooms being Master Suites. One of the Master suites will have a beautiful white finished King size bed, a Flat screen TV, a love seat with a full-size sleeper and a very large private bathroom with double vanity and a walk-in shower only. The other Master suite will have a gorgeous dark wood King size bed, a Flat screen TV, a love seat with a full-size sleeper sofa and a very large private bathroom with double vanity, a walk-in shower only and a make-up vanity area with natural lighting from the oversized windows. This bedroom will also have access to a small balcony with a table and 2 chairs where you can enjoy your morning coffee. Adjacent to the Master Suites is another elegant bedroom with a stunning King size canopy bed, Flat-screen TV, a love seat with a full-size sleeper. This bedroom will also have access to the small balcony where you can enjoy a nightcap before you go to bed. This bedroom will use a separate bathroom with a tub/shower combination. As you travel down the long hallway you will find another bedroom with 3 stunning Queen-size rod iron beds, 2 love seats with full-size sleepers, a 70 in Flat screen TV with a PS4 and 2 controllers (with Fortnite and Apex Legends installed) or bring your own games and enjoy. This bedroom will have its own large private bathroom with double vanity and a walk-in shower only.
As you travel downstairs, get ready to be amazed!!!! There is a large game room with a stand-up Pac-Man arcade game with 60 different games, a Foosball table, a unique 3D Pinball Machine with over 400 games, a Flat screen TV with a PS4 and 2 controllers (with Fortnite and Apex Legends installed) or bring your own games and enjoy. There are 3 comfortable leather futons you can use for seating or sleeping. Just off the game room, you will find a 50' by 25' gym with 20' ceilings where you can play basketball, or it has plenty of other uses as well. YOU MUST SEE IT TO BELIEVE IT because it is one of a kind!!!!!!!!
If you like to do outdoor activities, there is a nice level, fenced in back yard for you and your family to enjoy. After a long day at Cal Ripken or Dollywood, enjoy the brand new bubbly hot tub to soak all your cares away. If you enjoy grilling out on those spring or summer nights, there is a charcoal grill for your use, just bring your favorite food to grill and you're all set. Also, enjoy the 3 picnic tables or the 3 gliders while you wait for your food to cook and then enjoy an evening eating under the stars.
If you are looking for the perfect mountain vacation where you can relax and unwind with family and friends and have everything you want and need in the cabin, then look no farther than "Top Notch Lodge" for your next unforgettable mountain vacation. This chalet will be one you will never want to leave and will make you want to come back to year after year for more lifetime memories.
What are you waiting for? Book this gorgeous, unique chalet today before it is too late!!!!!!!
Signature Series
Video: https://youtu.be/ugxq28eWqvE
kathleen smith
House was very nice. Management was very friendly and professional. When I called with a couple of minor issues, maintenance was there within the hour and fixed it. My family had a wonderful time.
David R VanMeter
. The quick service on small problems we did have was great.very nice place and it was a good fit for my family of 13 . Basement game area was wonderful for adults and children.
Michael Watkins
This cabin was perfect for our family gathering. The location is great. Our kids love the basketball court. The cabin is fully stocked with plates, kitchenware, towels etc. We had a fun time!
Billy Spalding
It was a great place for our team to stay.
Shalae Hutson
We loved it!! Our teenagers had a blast in this house!!
Gale Babineaux
My experience at Top Notch Lodge and with Bear Camp Cabins was excellent. I will definitely recommend and reuse them again.
Second United Methodist Church
This house was definitely top notch. It was beautifully decorated with lots of space. The teens loved the game room and gym! Plenty of room for large group to eat together and large areas to spend time together! Definitely will return and rent again!!
Mary Beth Jenkins
The cabin was super nice. We took our youth group for a retreat. It was a wonderful place for everyone. The boys loved the basketball court and game area. The bedrooms and bathrooms were beautiful and very nice. We really enjoyed our stay and would definitely consider staying here again. They even called to check and make sure everything was good with us after we arrived.
Norma Powell
Staff was great. House very large
Jewel Wilkinson
We had a wonderful time. The house was perfect for our Christmas trip. No complaints from us. Very happy and pleased with everything
Anthony Dendy
The house simply "OUTSTANDING!" The house provided something for everyone! Everyone who came in contact with the property said nothing but great things about it. The cleanliness and professional design of the entire home was nothing less than amazing!
Janice True
Wonderful house for a big family! Beautifully decorated and modern! The inside gym was a big hit with our grandsons. Close to everything in Pigeon Forge!
Beth Clark
This house was perfect for our group of 15. Kids ranging from 7-13 enjoyed the basketball court and arcade games downstairs. Everyone had their own space and for the number of people in the house, it was spread out enough to deaden the sound. The house does not have any of the basics. We had to purchase everything from hand soap and foil. Definitely lacking everyday pantry necessities and serving dishes. All that being said, I would highly recommend this home for large groups with children.
Jessica Burleson
Great experience! We even had to have a repair made upon arrival and the staff was great!
Jason Leadingham
Very nice! Plenty of room for our large family!
Veleka
Spacious chalet for family. Enjoyable for both adults and kids.
Patsy Bean
LOVED THE LODGE, THE LOCATION. EVERYTHING WAS MORE THAN WE EXPECTED. LOOKING FORWARD TO BRINGING OTHER FAMILY AND FRIENDS TO SPEND TIME AT TOP NOTCH LODGE.
April Miller
Loved it! Will return 😃
Kelli Worrall
This home worked wonderfully for our group! It was clean and comfortable. Everything was just as pictured--even better than expected. Check out and in were smooth. Each conversation with Bear Camp staff was helpful and pleasant. Thank you!
Steve McCoy
Loved it will be back
Leslie
Our family thoroughly enjoyed our stay at Top Notch Lodge to ring in the New Year. Plenty of room for everyone to spread out and have their own space. Very clean, plenty of towels, check-in and check-out was simple. Thank you!
View response from BearCamp
Thank you so much for your awesome review. I hope we see you again soon
Johnny Trimble
We stayed at the Top Notch Lodge and loved every minute. Thank you.
Patra Diggs
We stayed at Top Notch Property in Pegion Forge, it was beautiful and true to every picture. The customer service was awesome and they were prompt when we has a concern. There are great perks with Bear Camp such as free admissions to local attractions. I will use them again.
Patra Diggs
We stayed at Top Notch Property in Pigeon Forge, it was beautiful and true to every picture. I will use them again.