A Lasting Impression
Select check-in and check-out dates
Please select the nights you would like to reserve using the availability calendars.
Bedrooms: 6 Bathrooms: 7 Sleeps: 19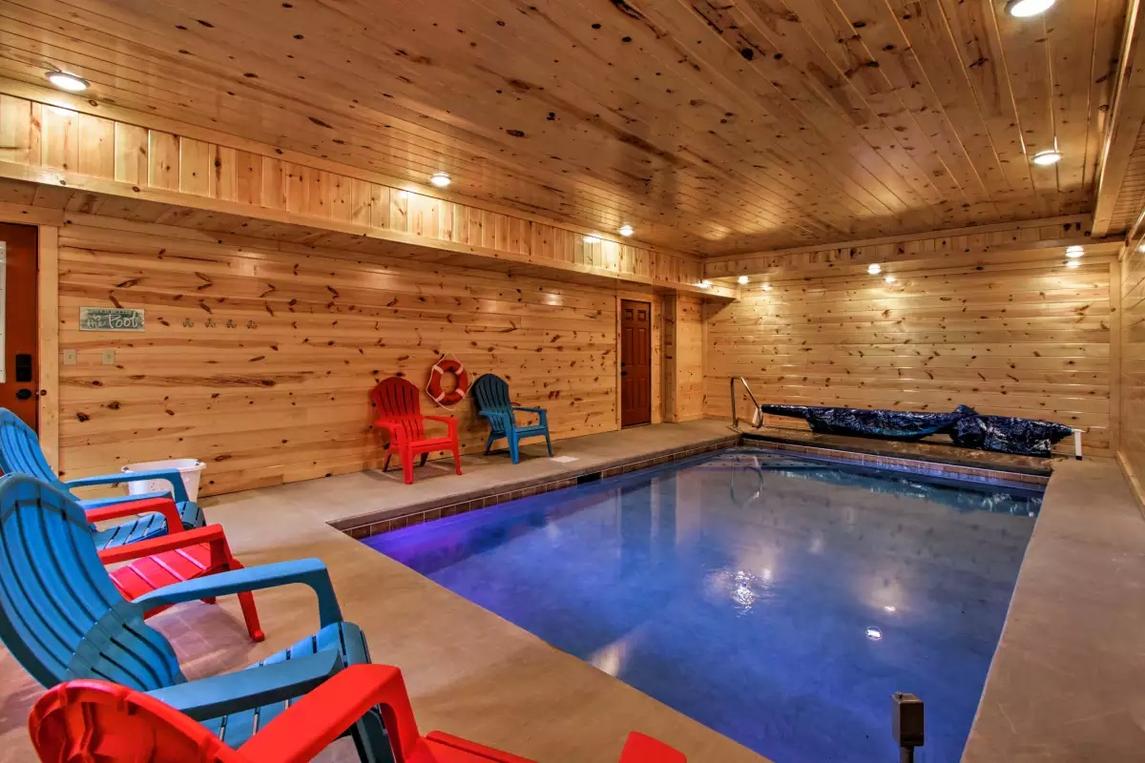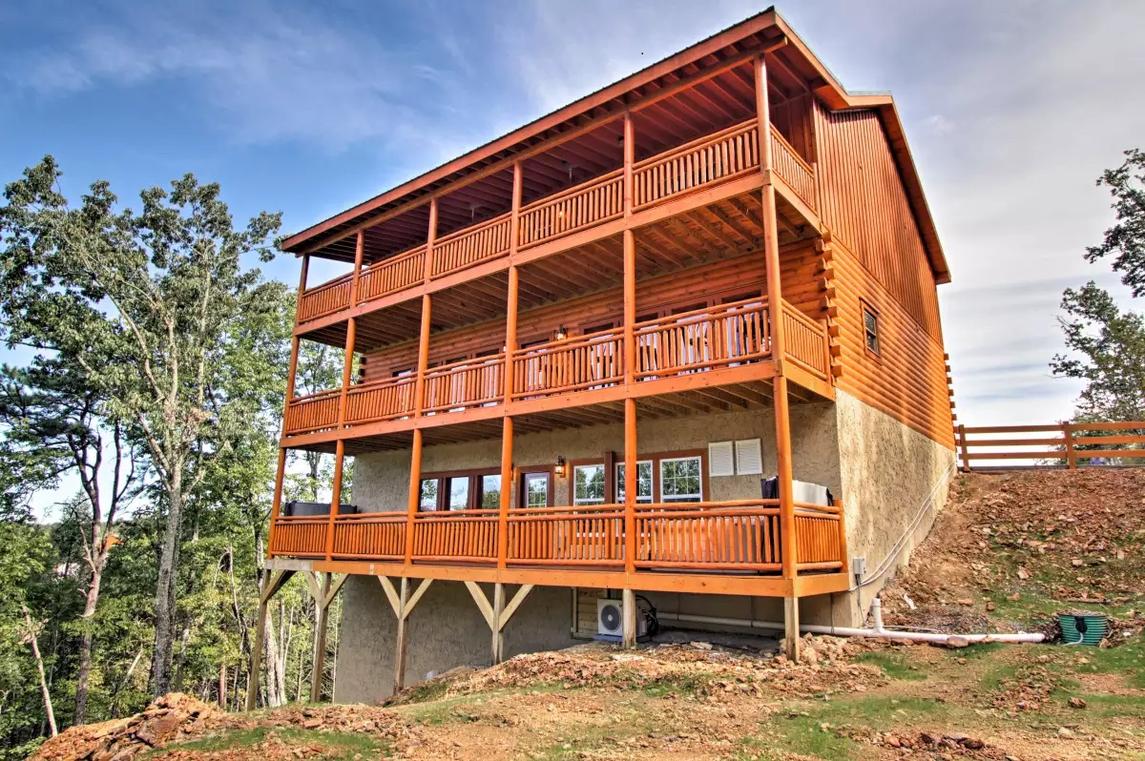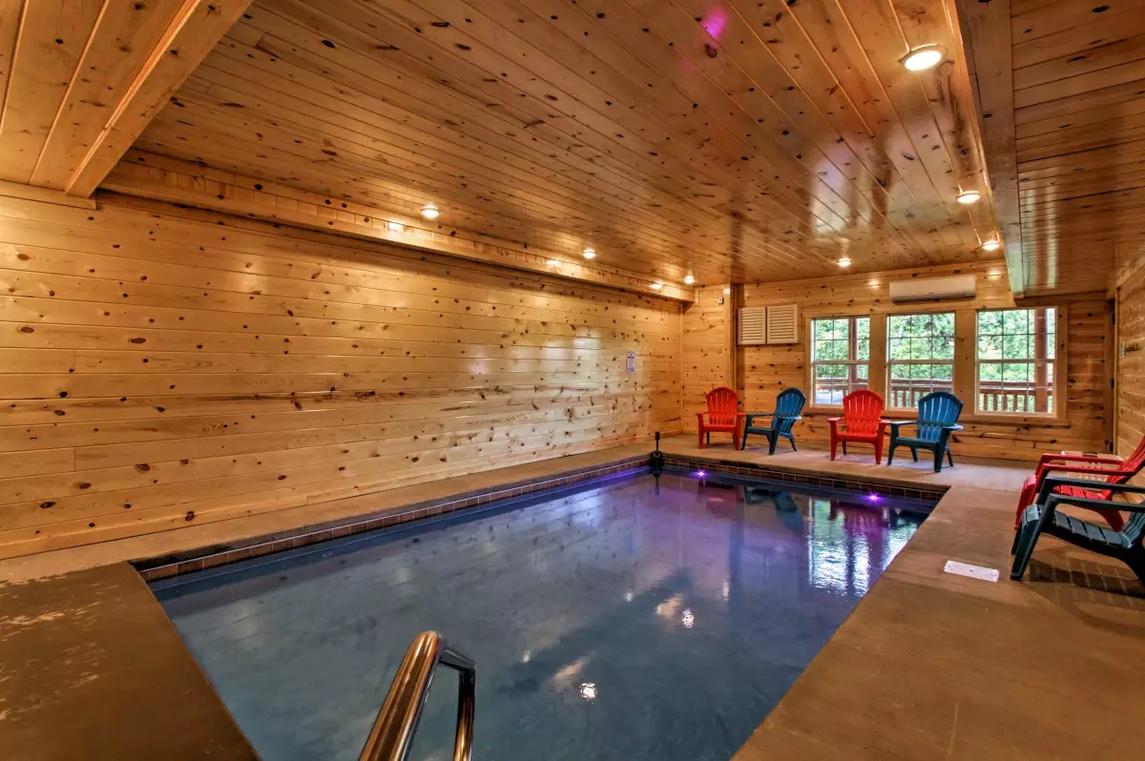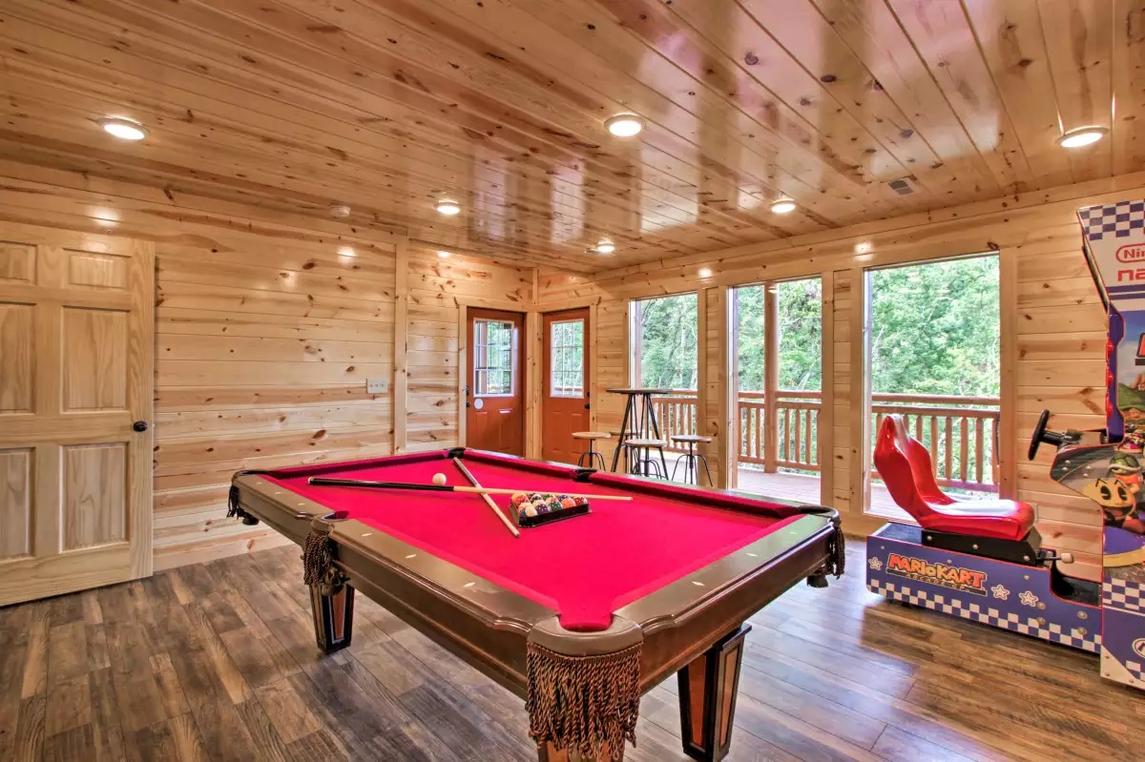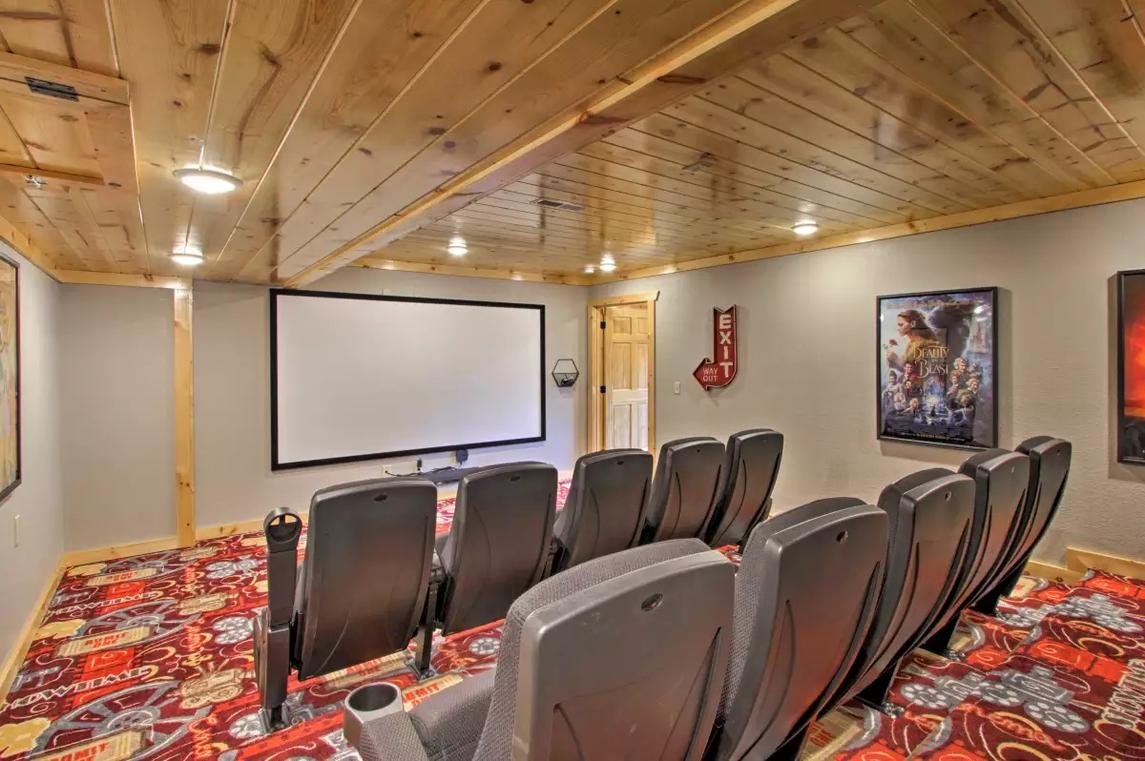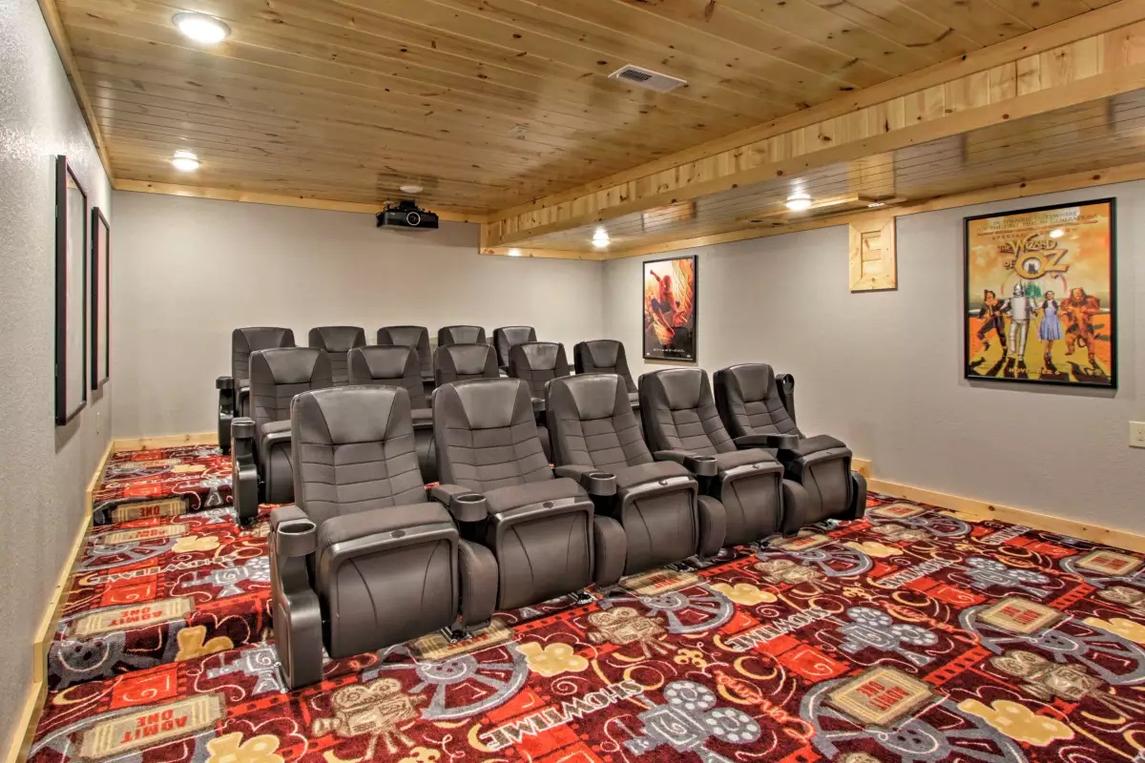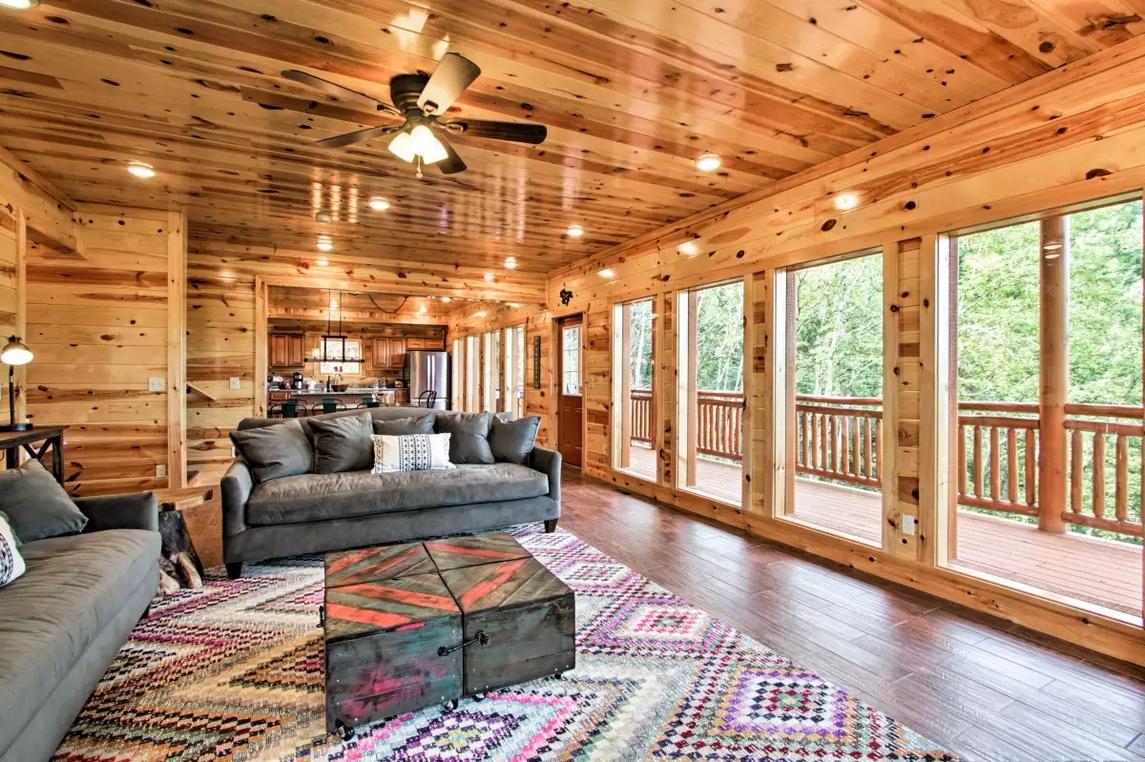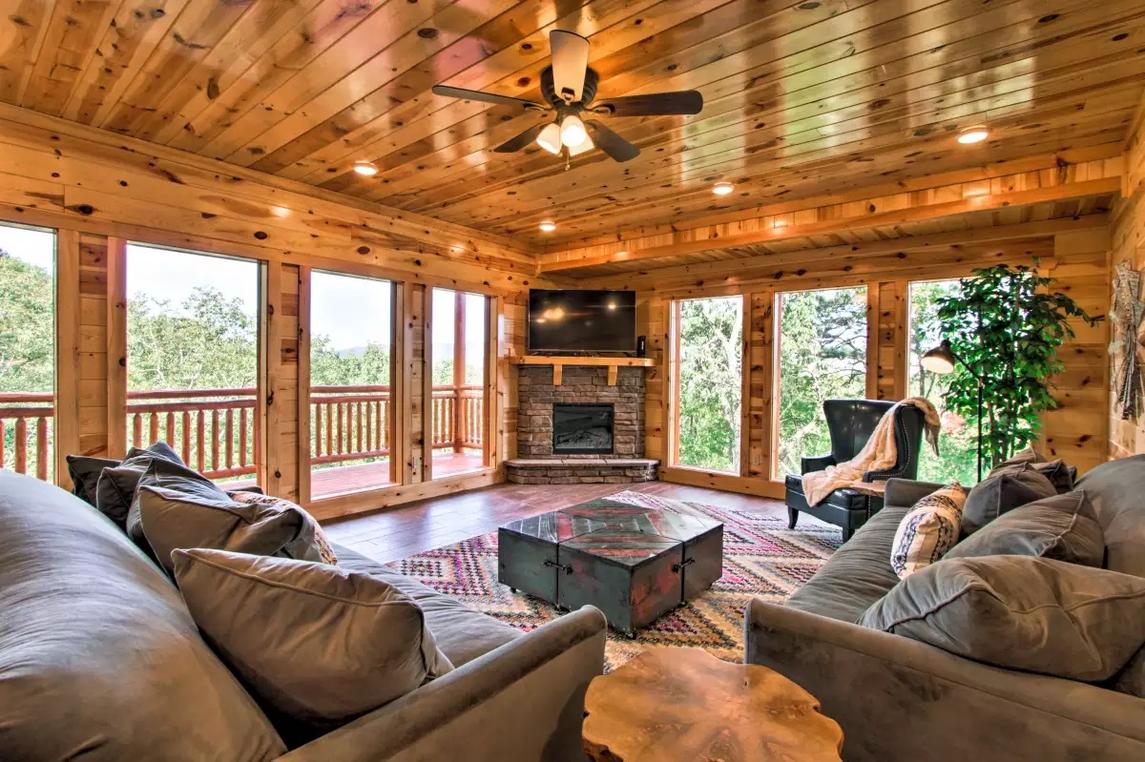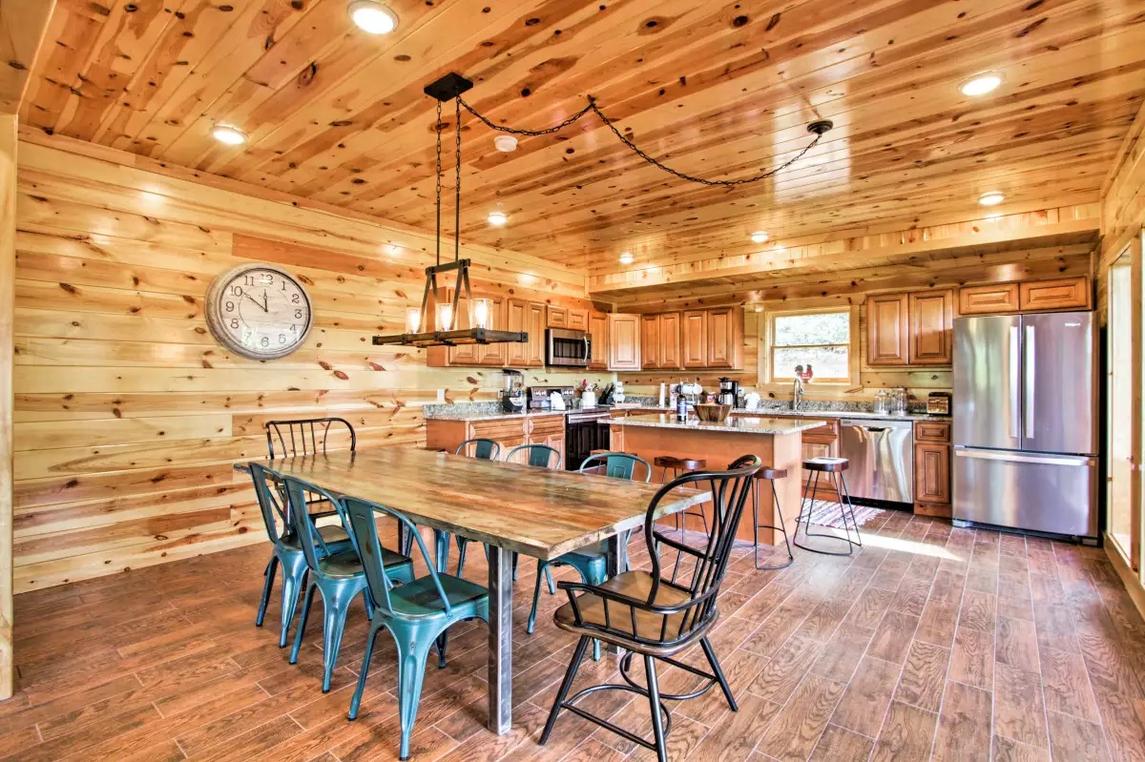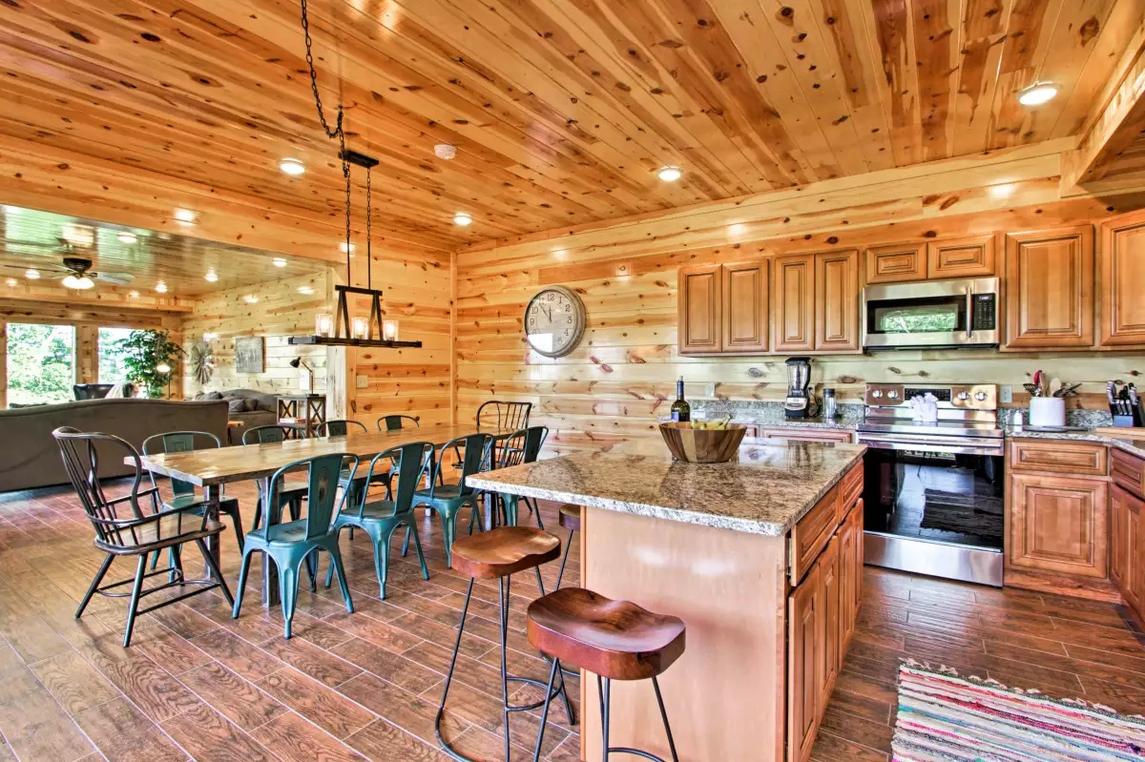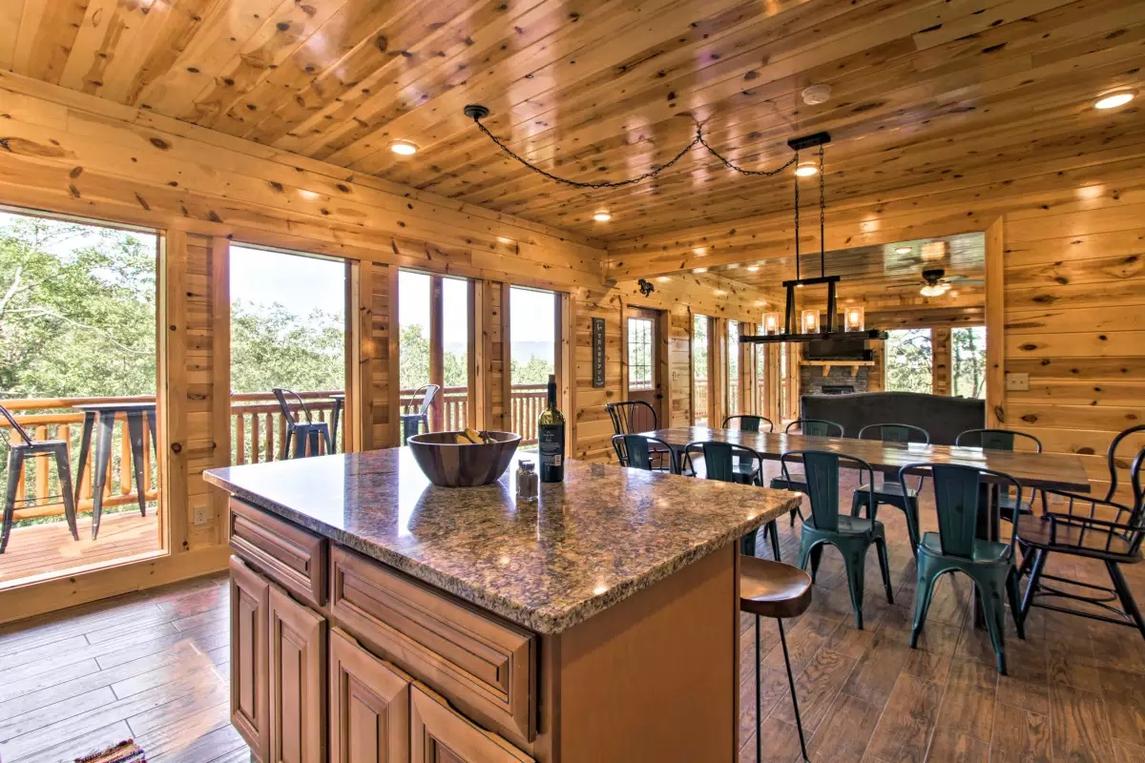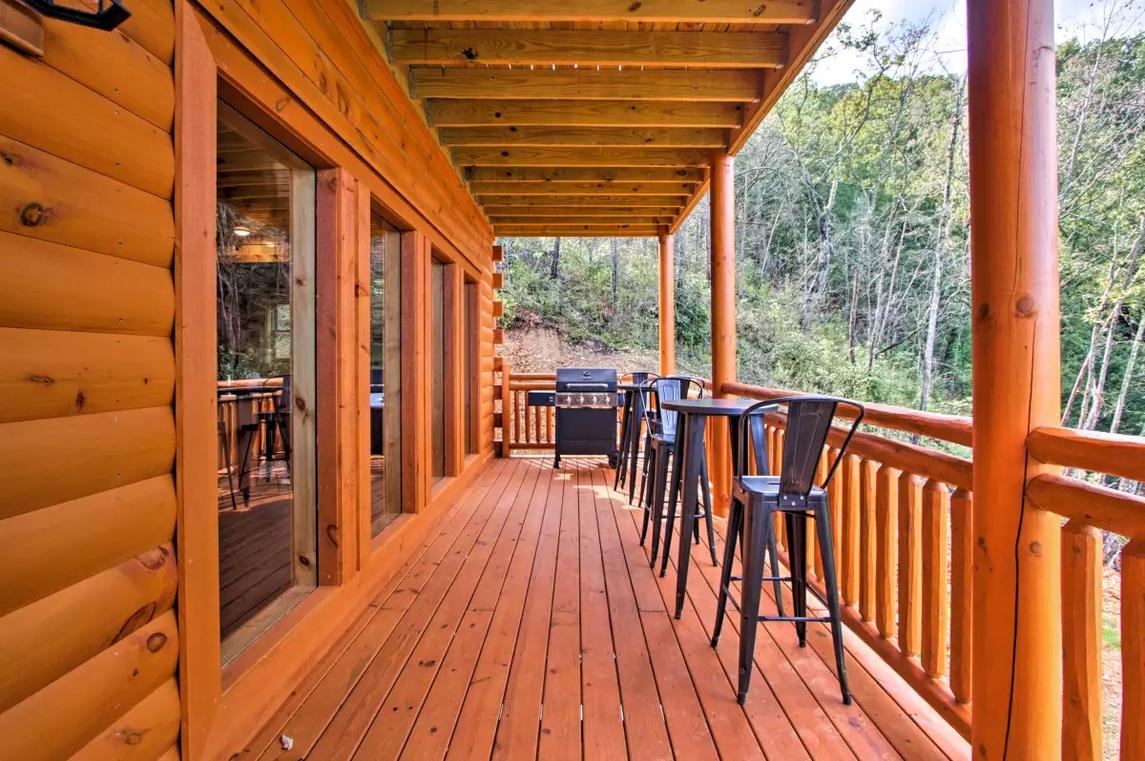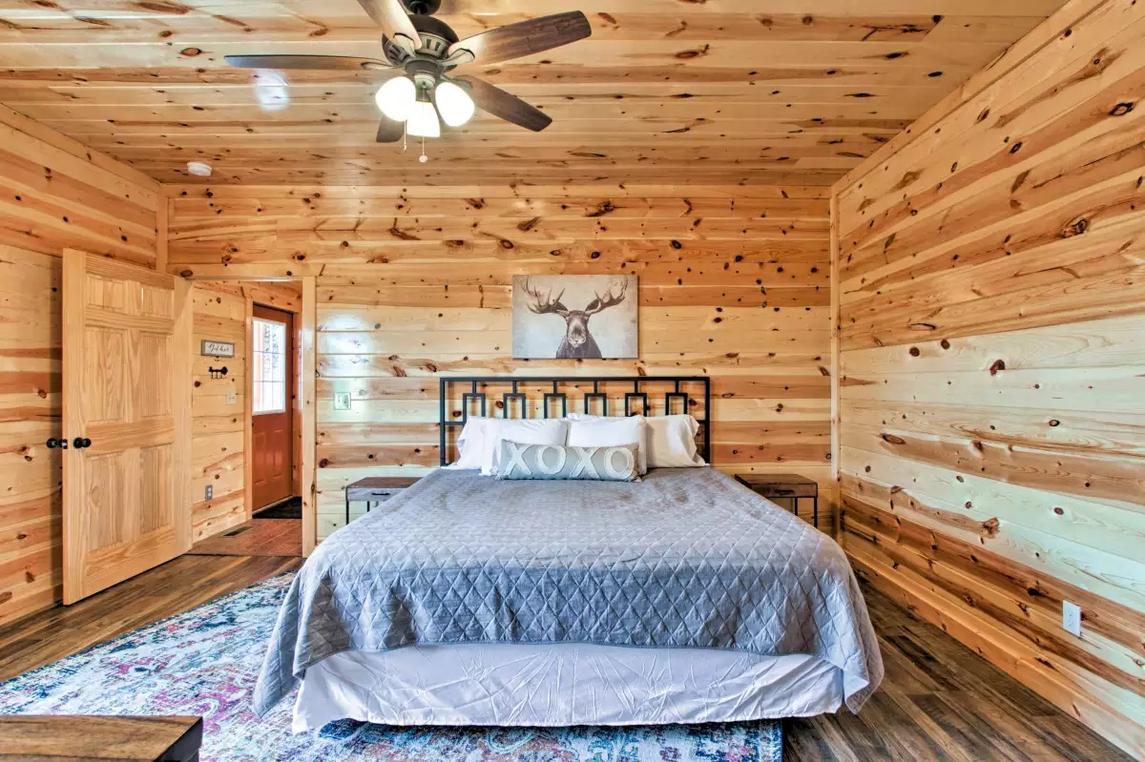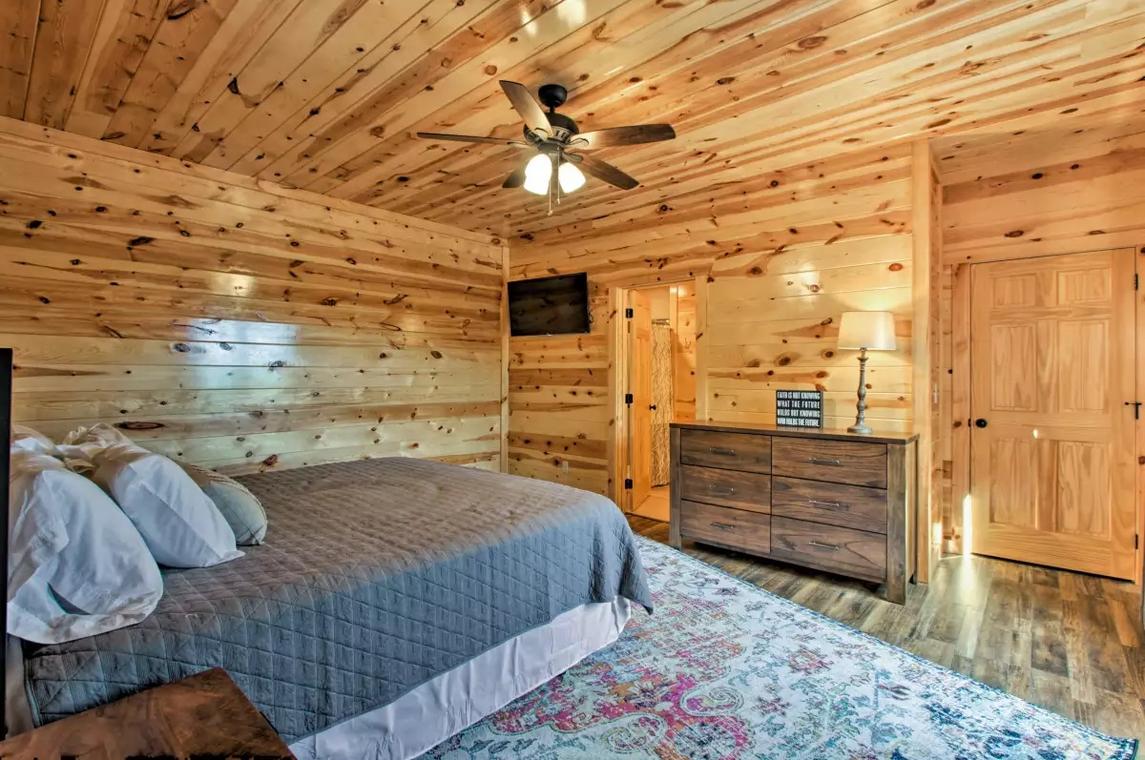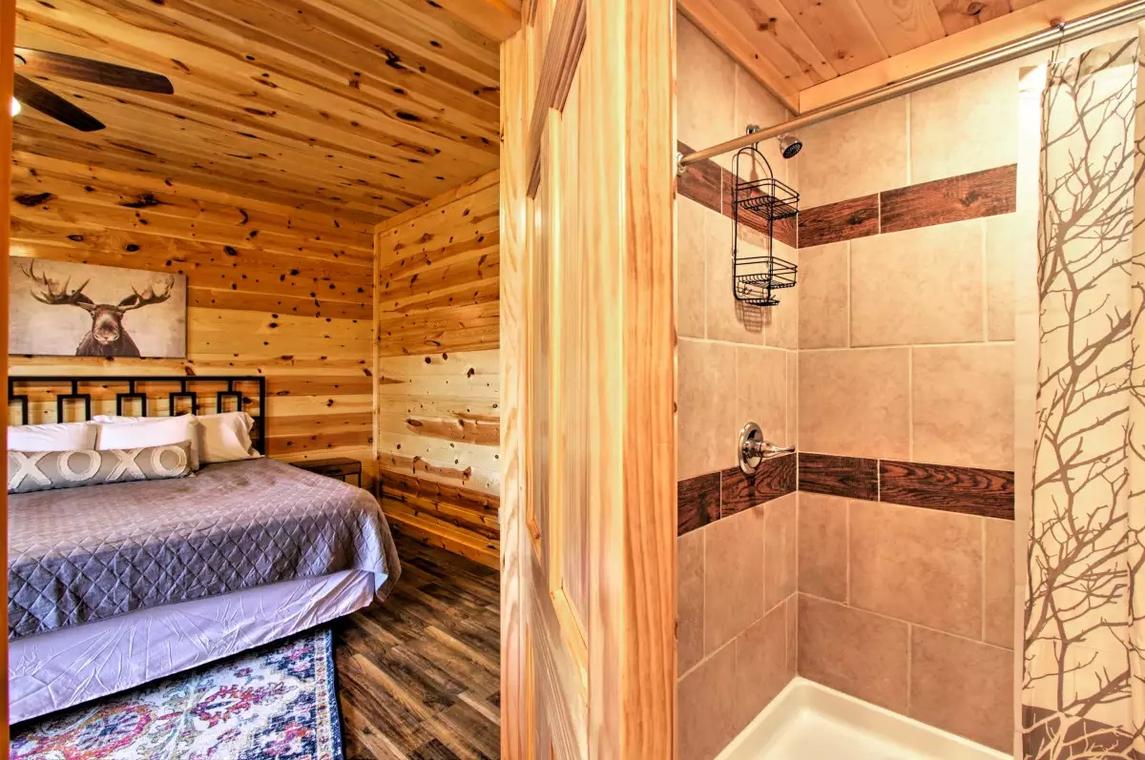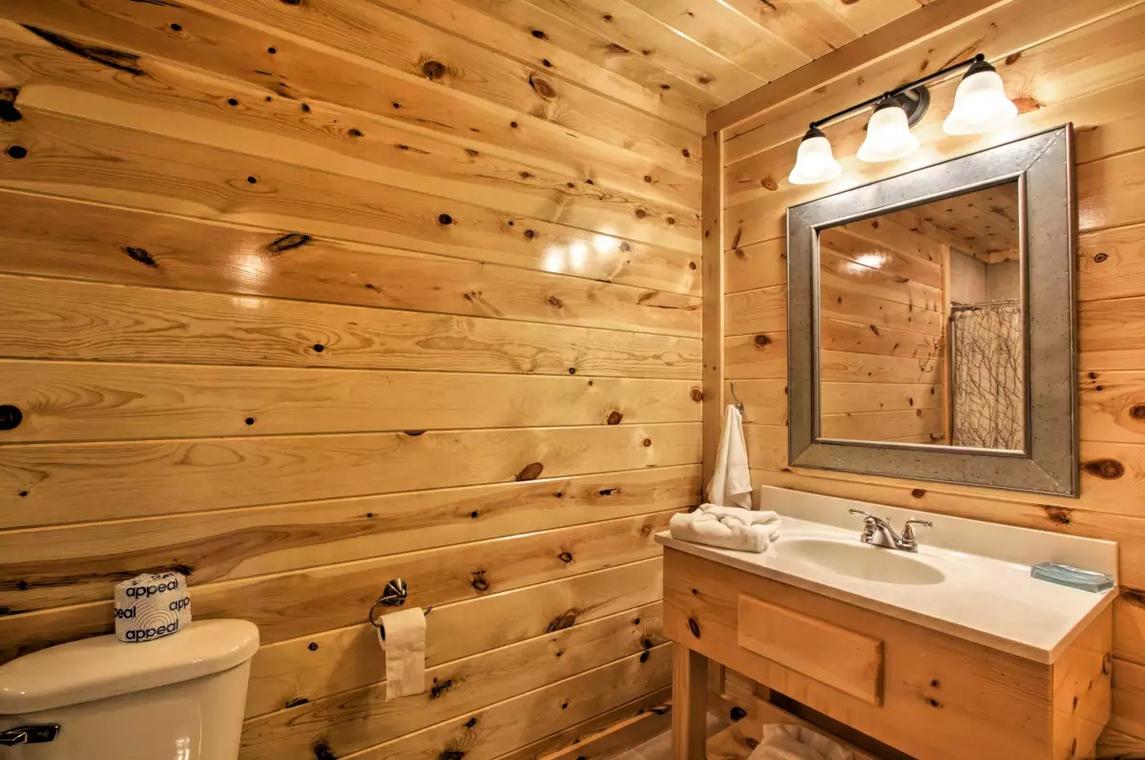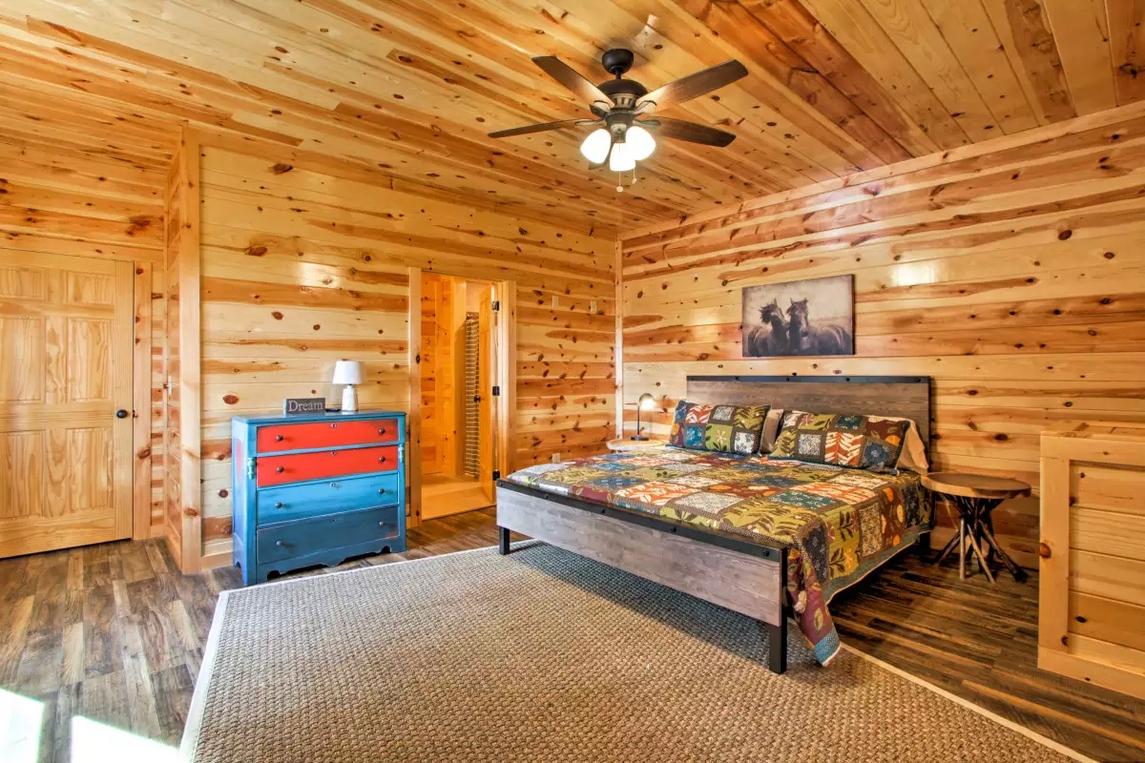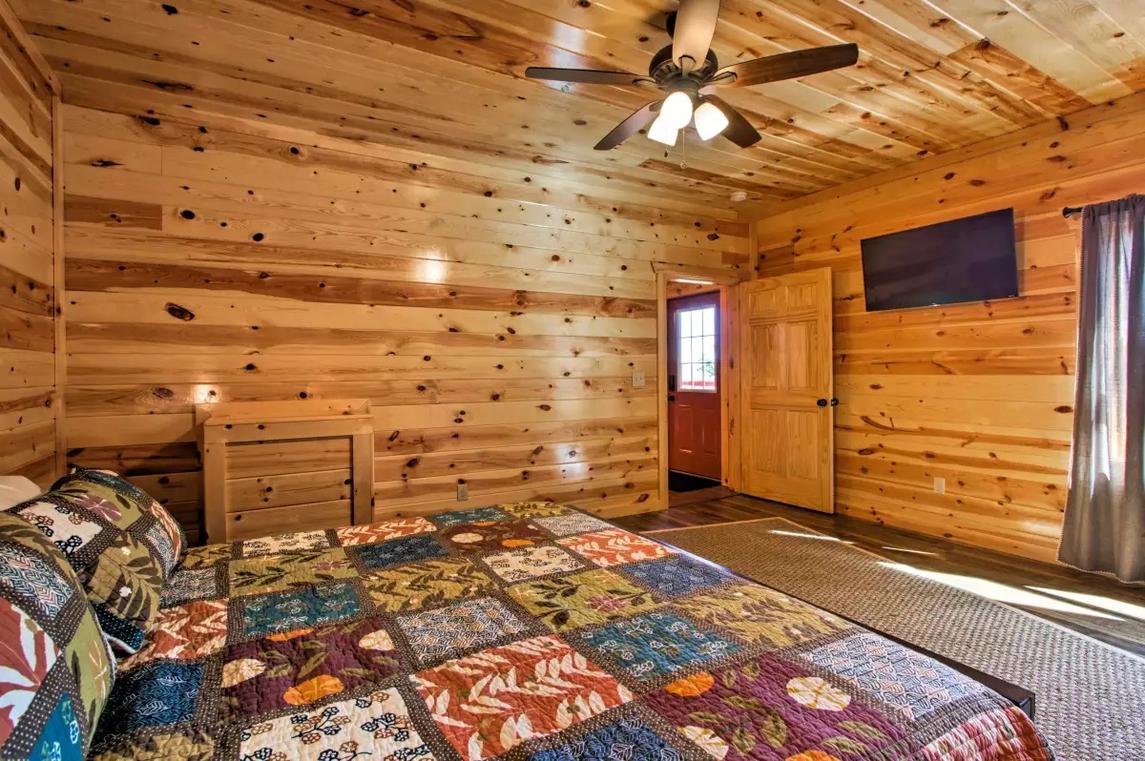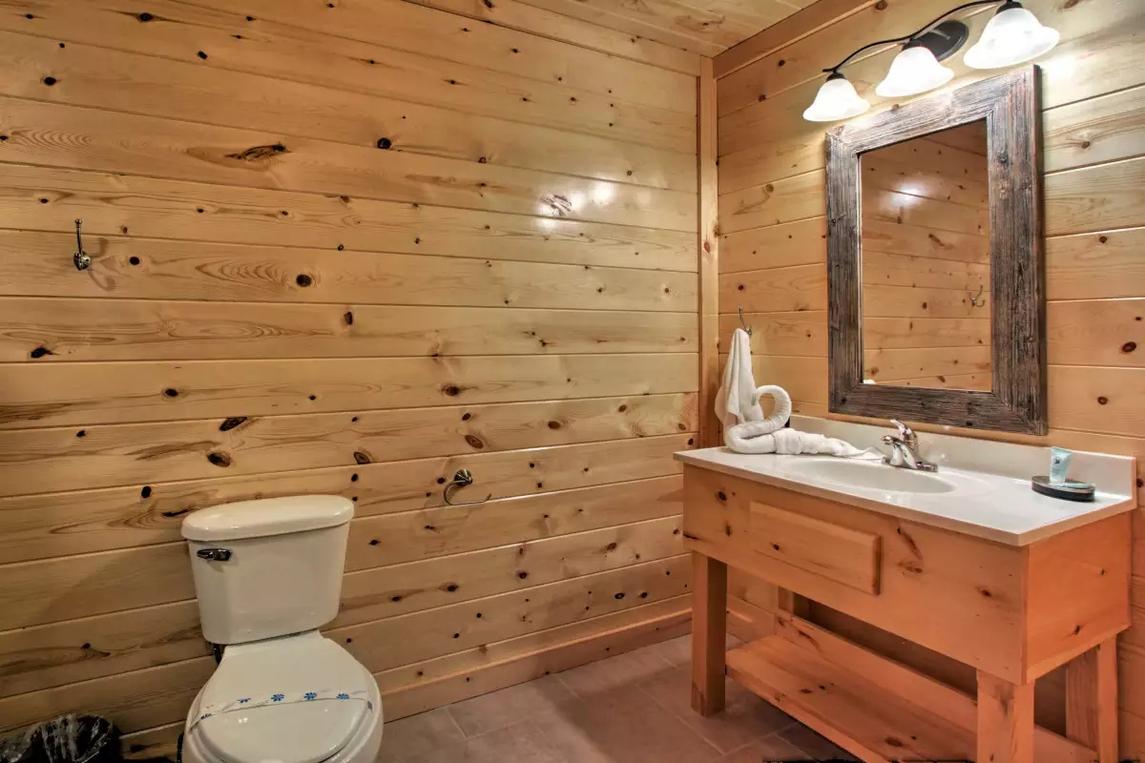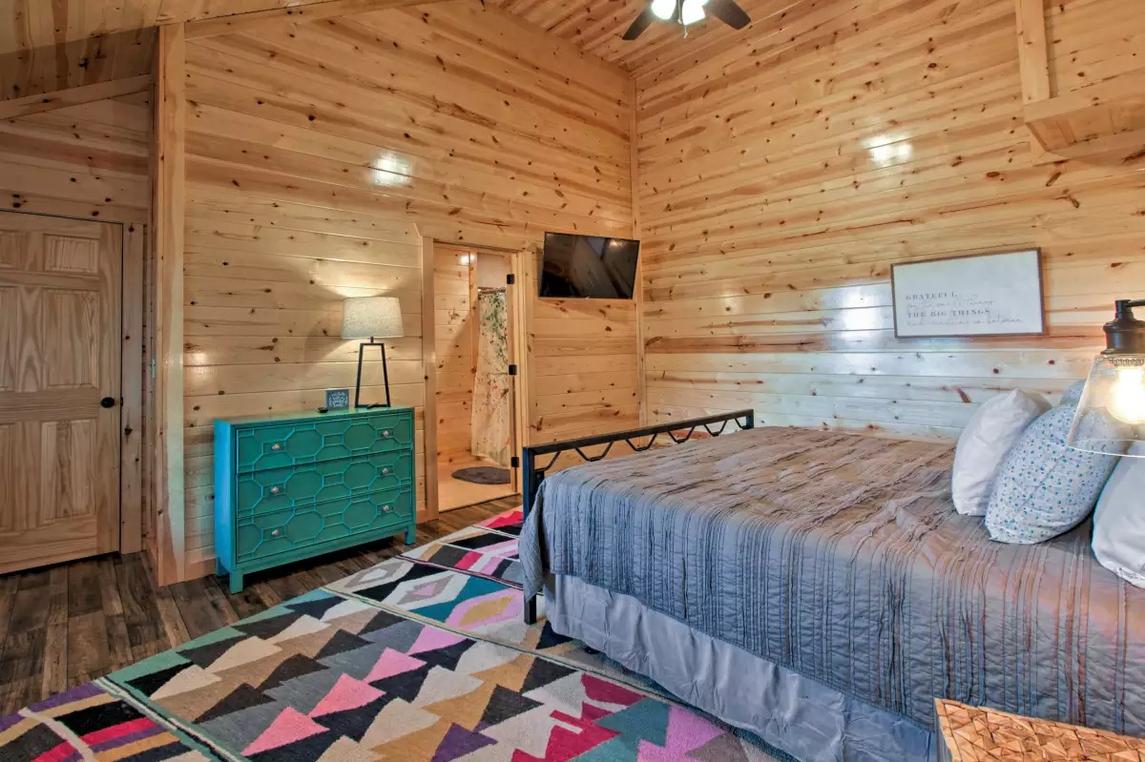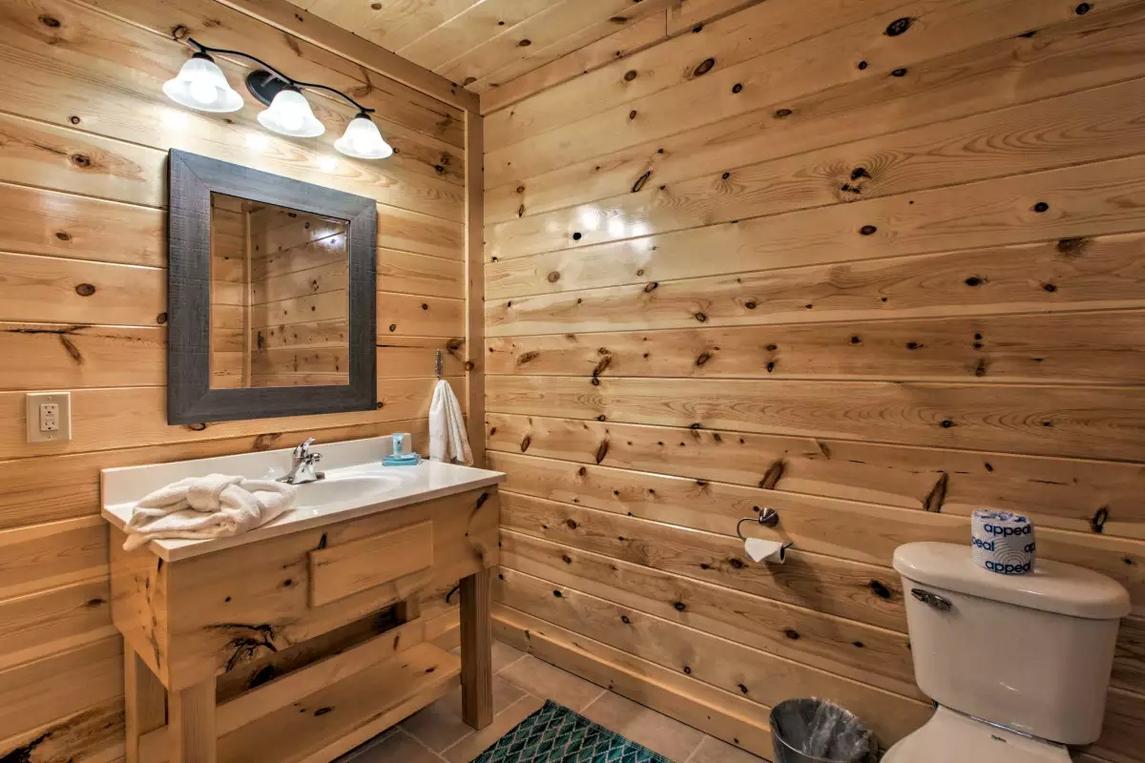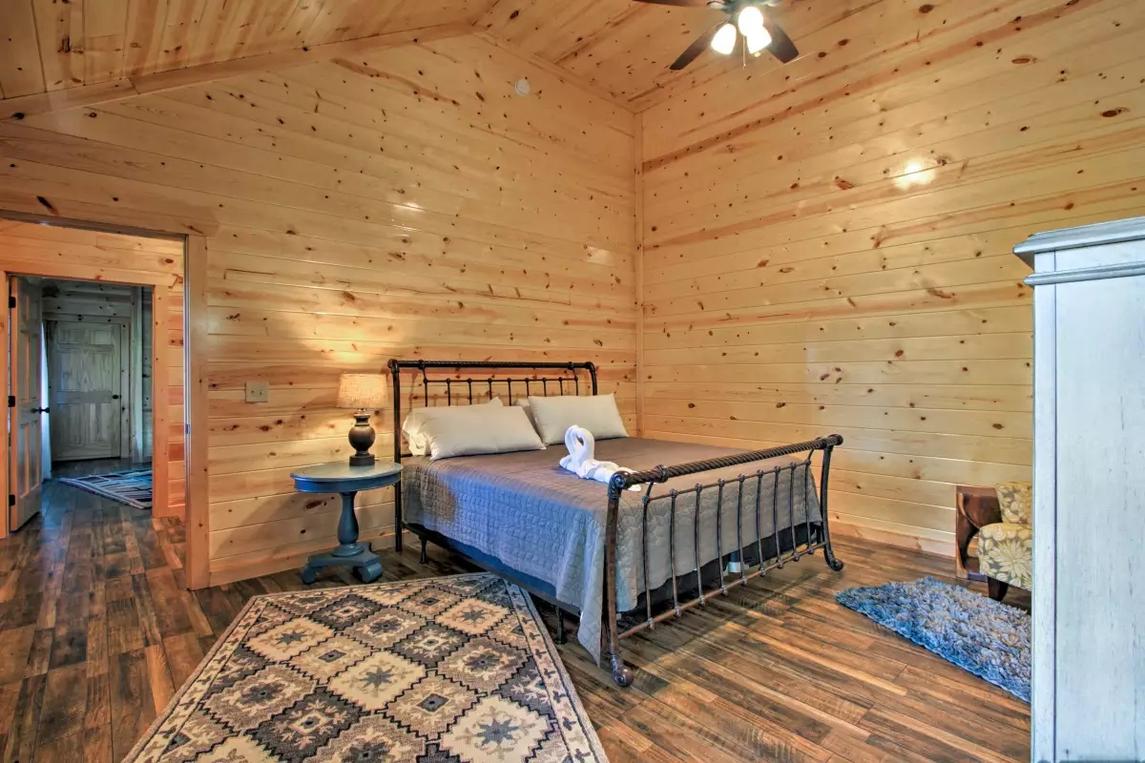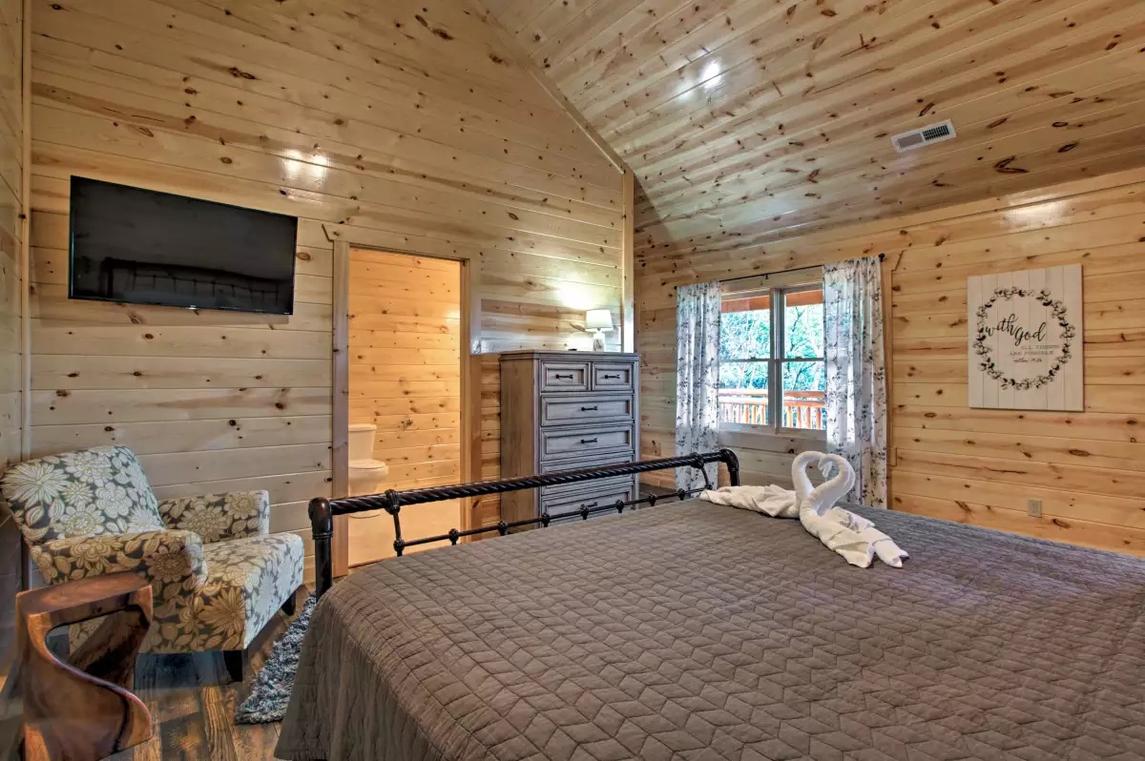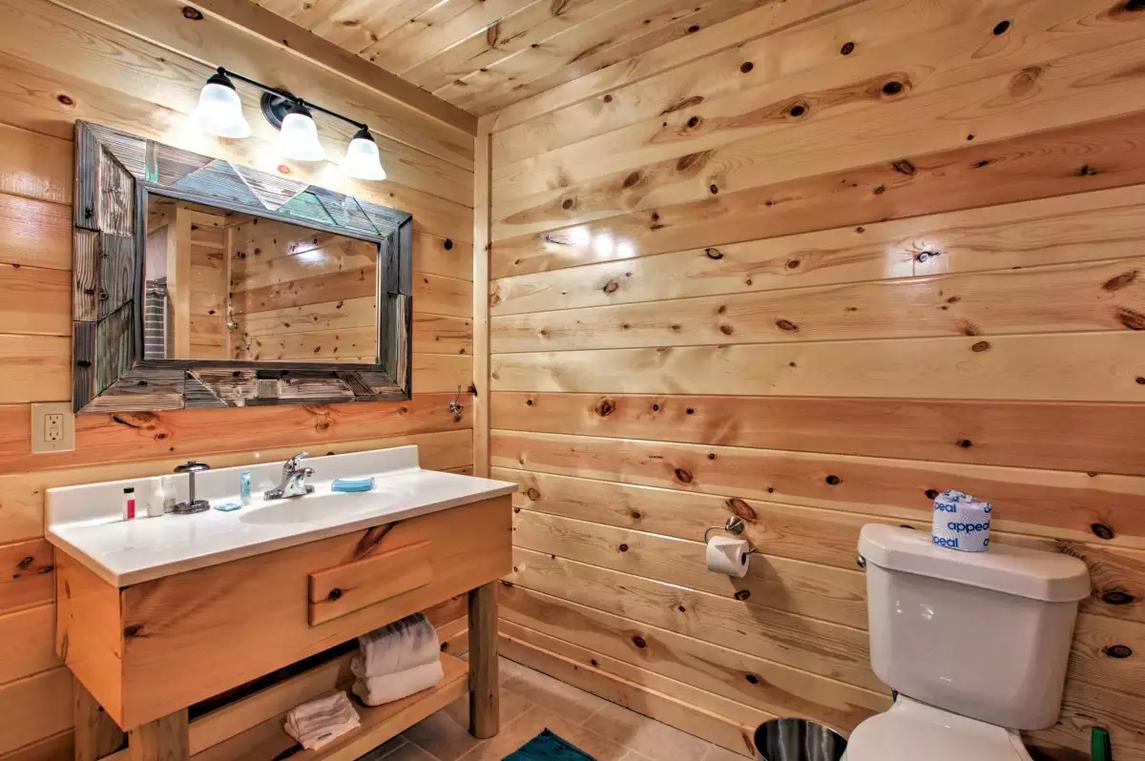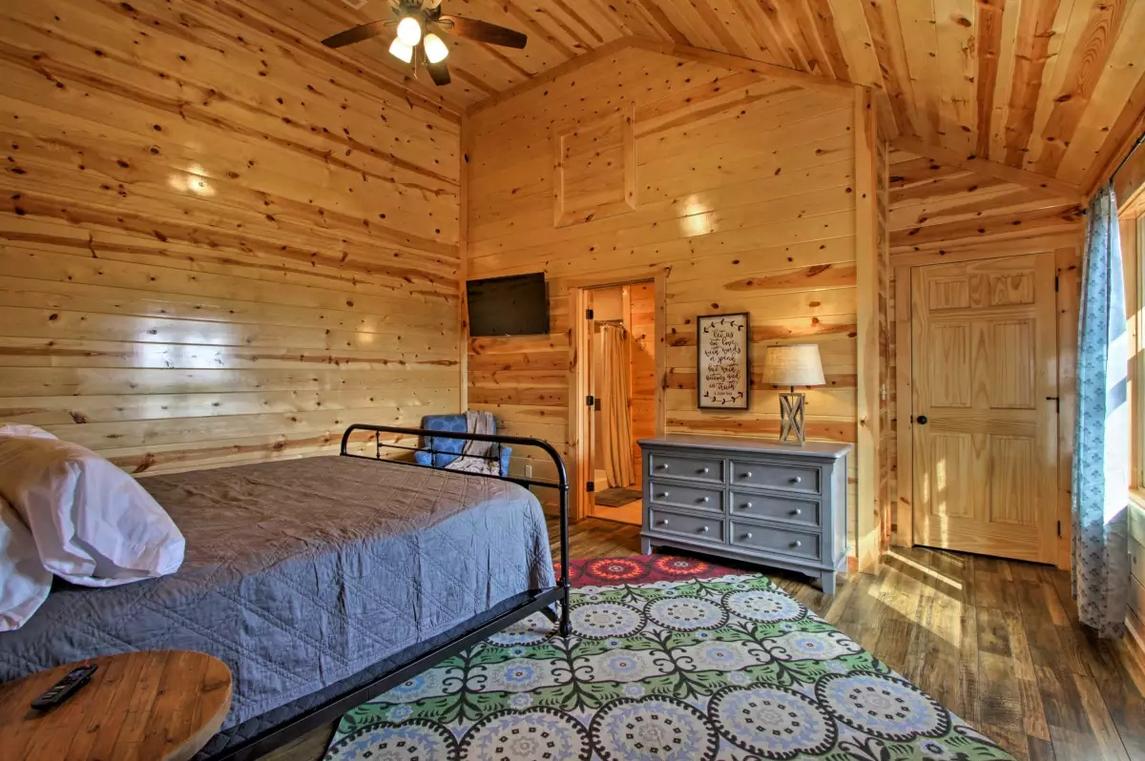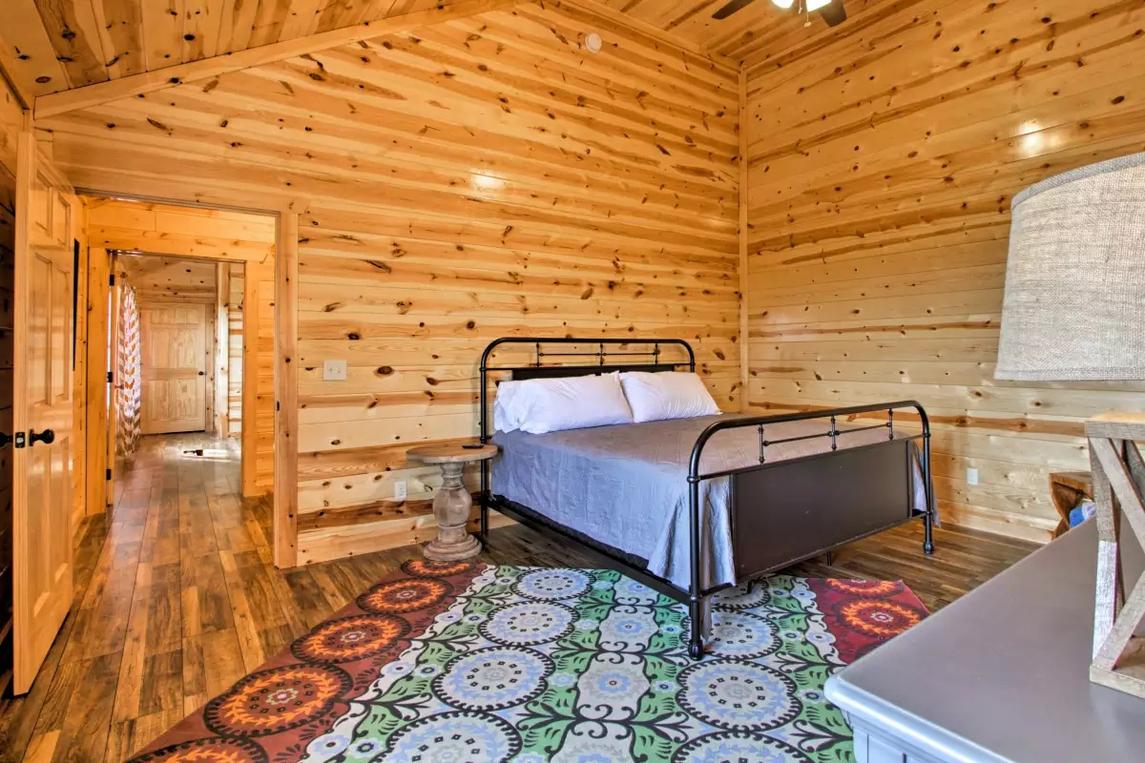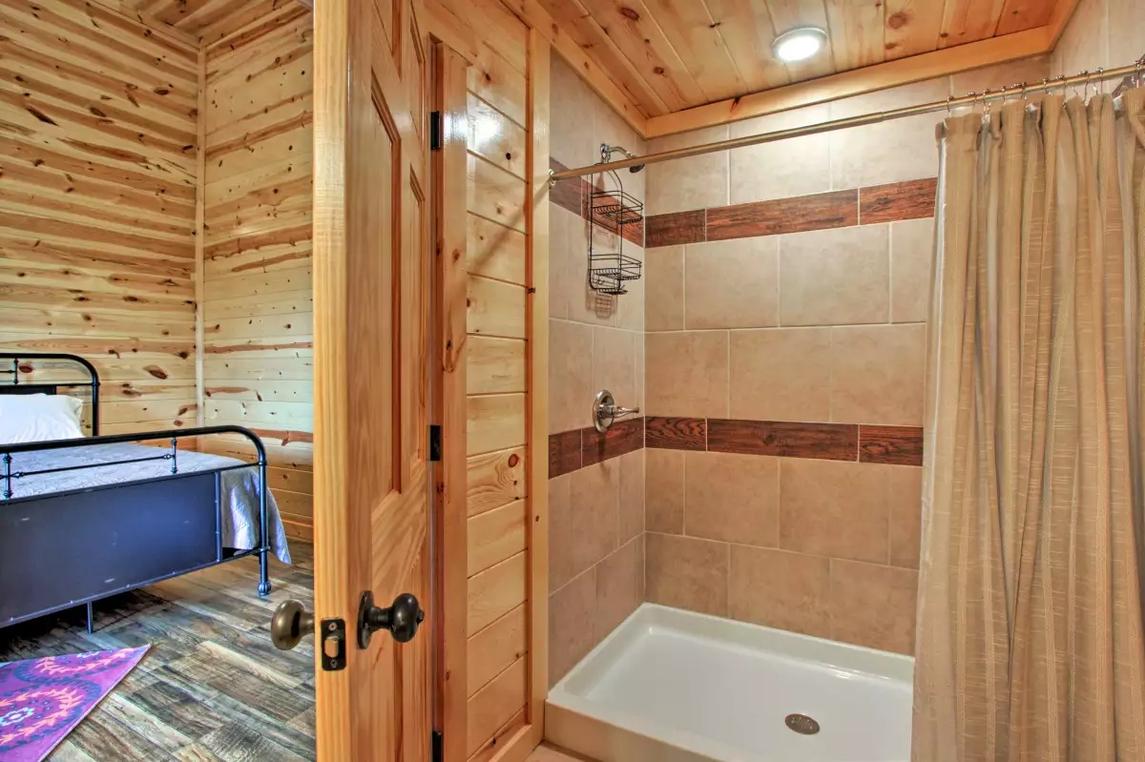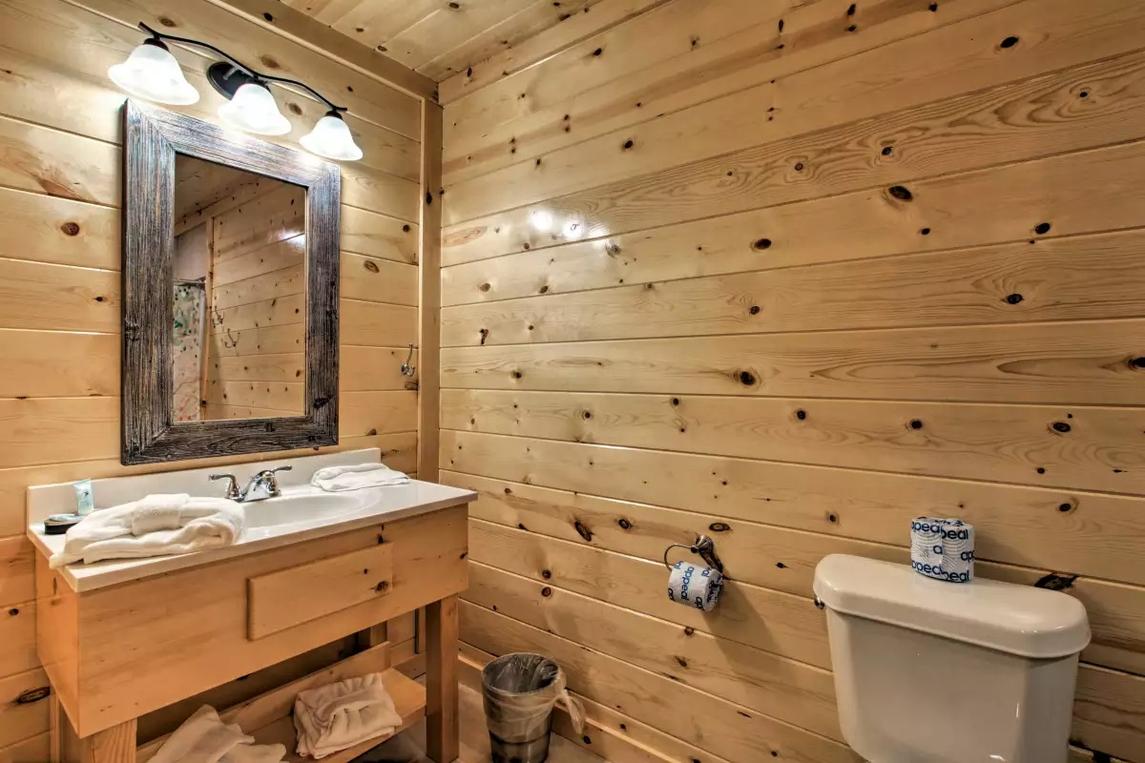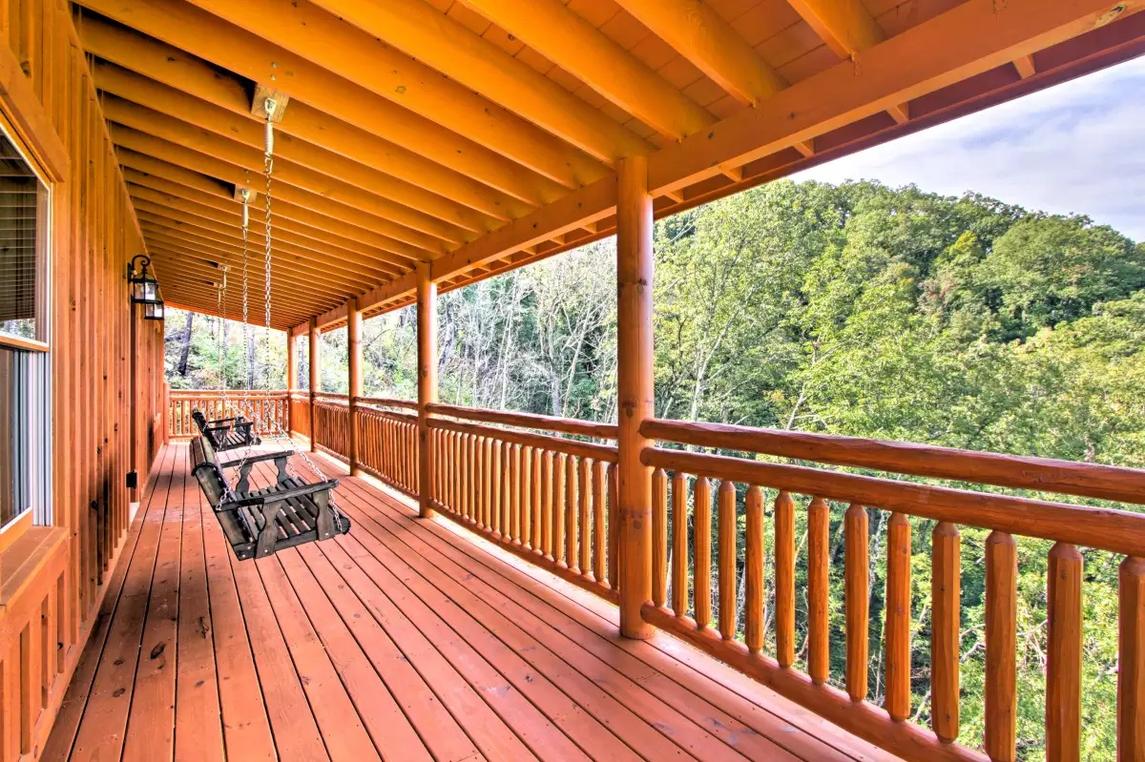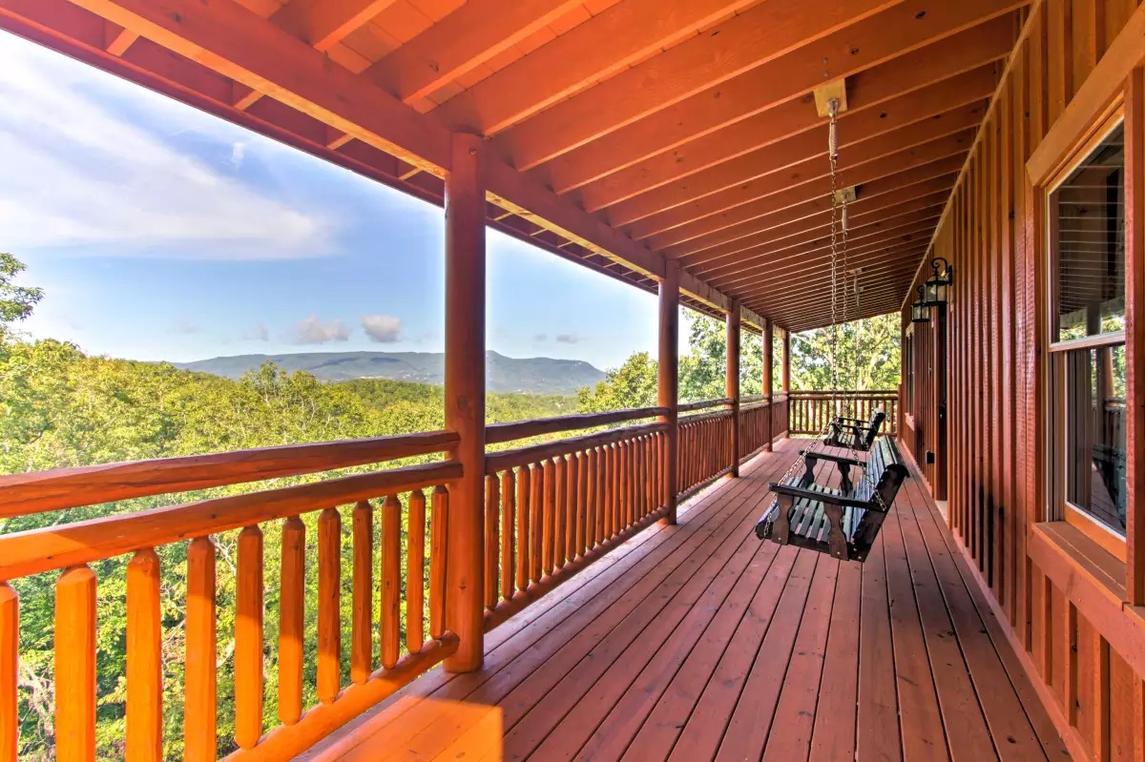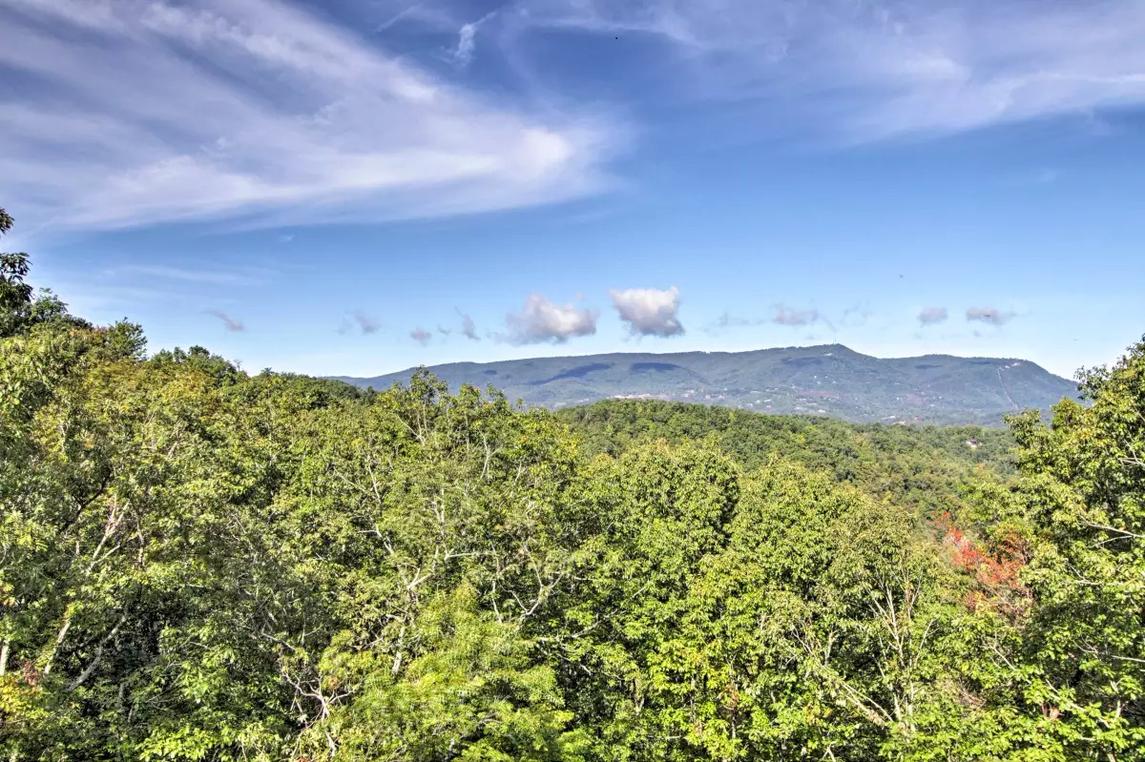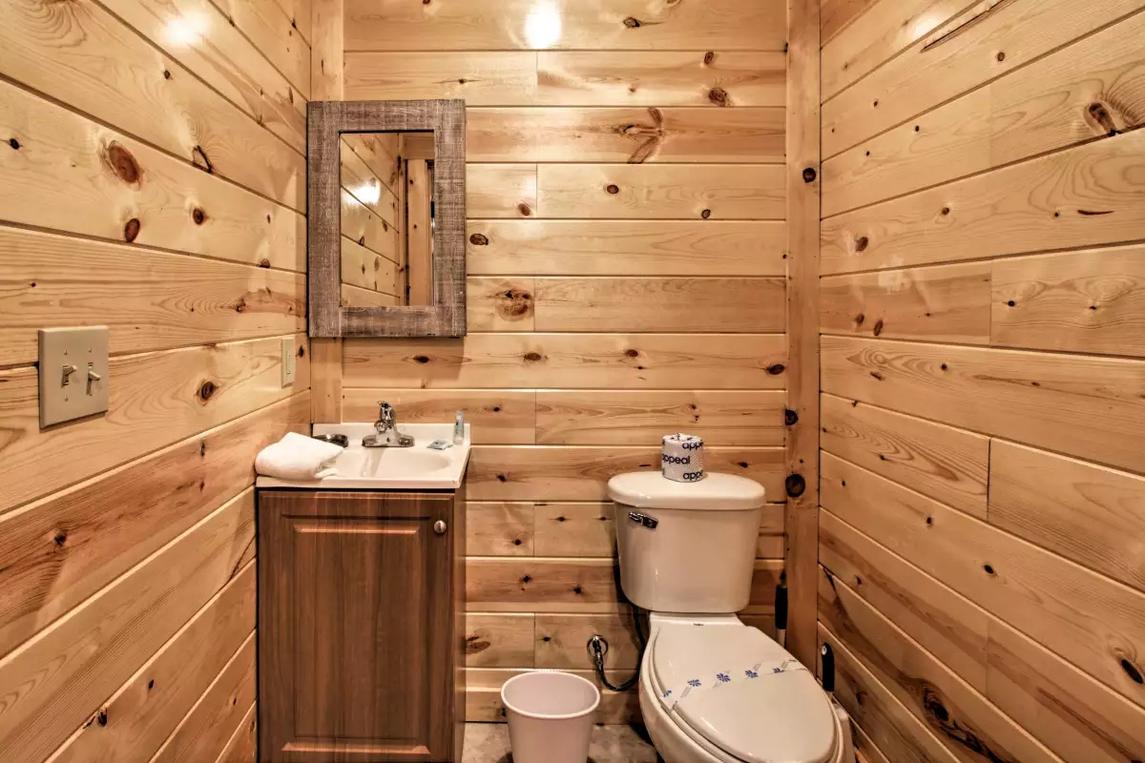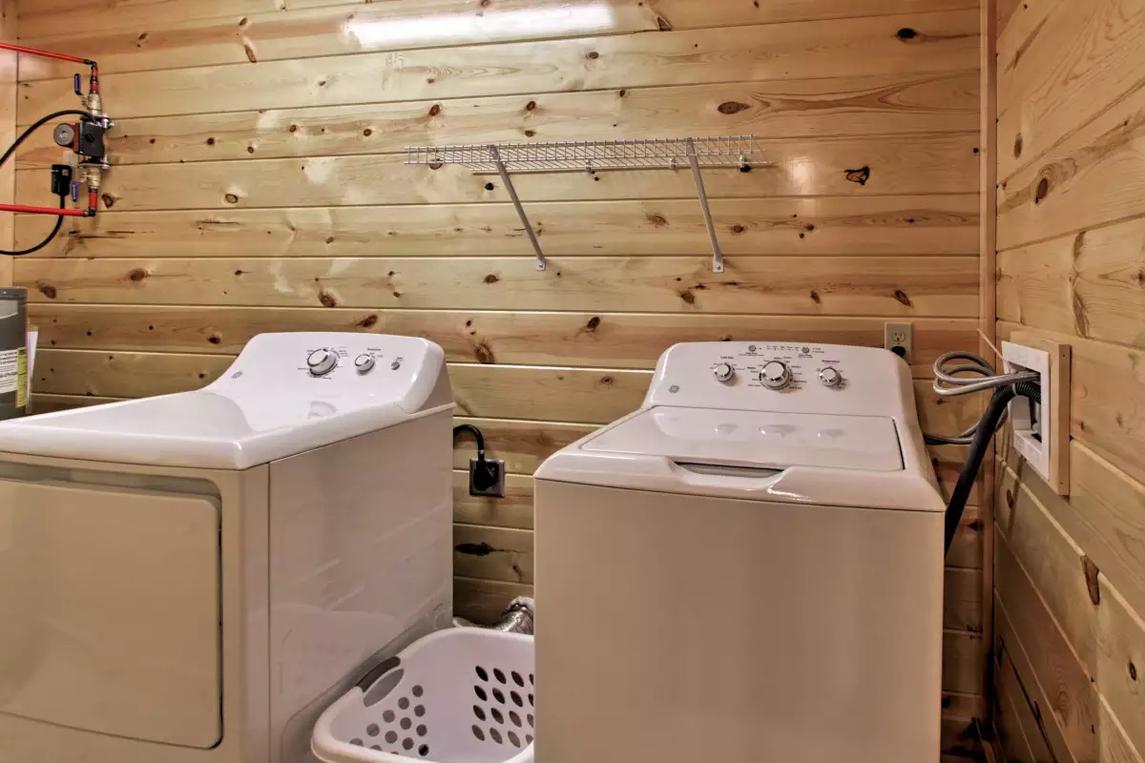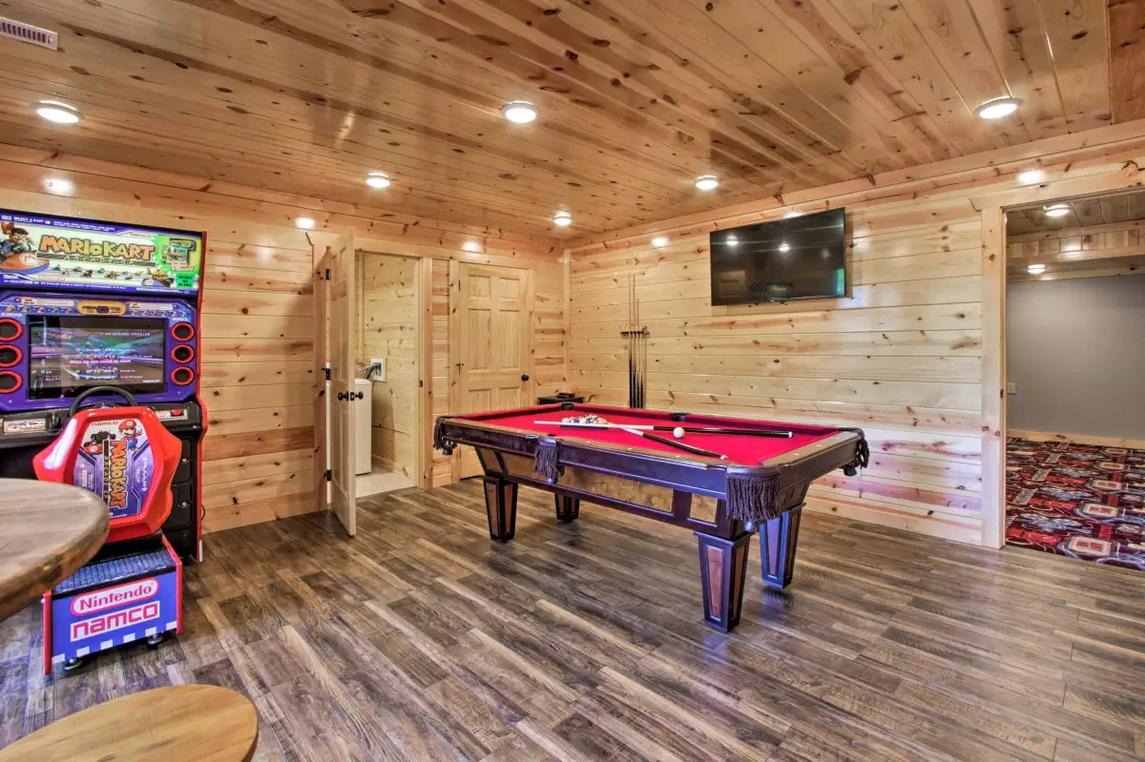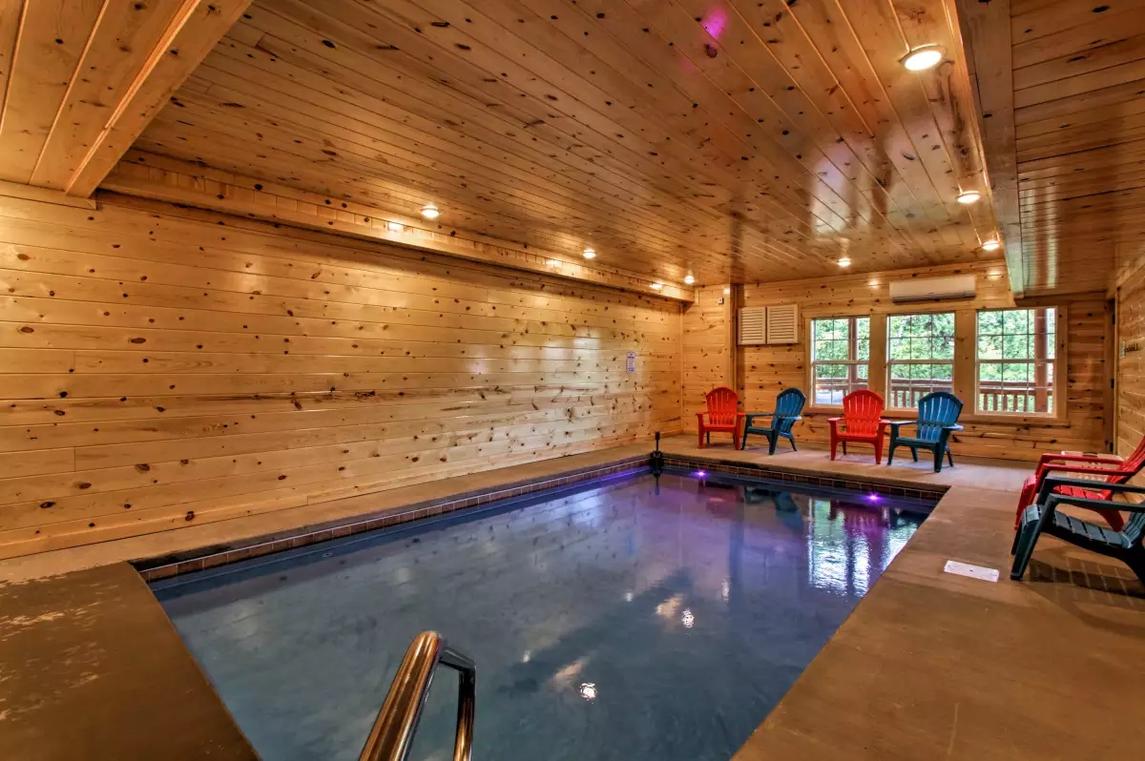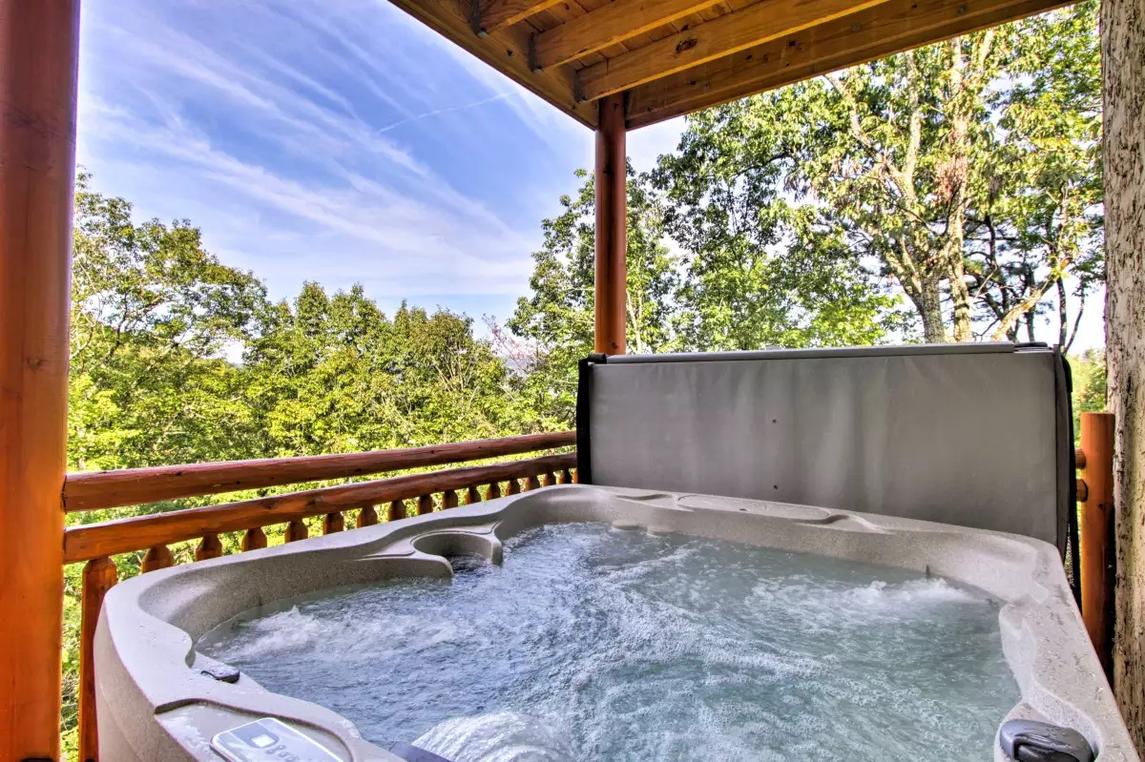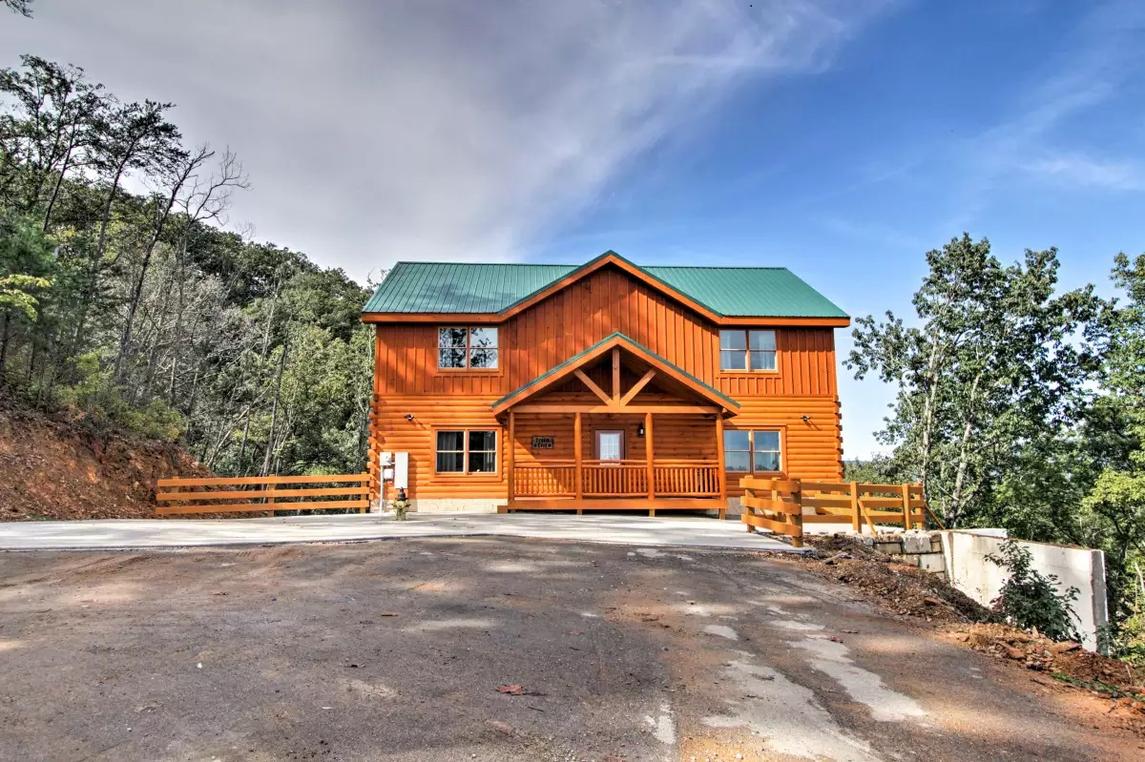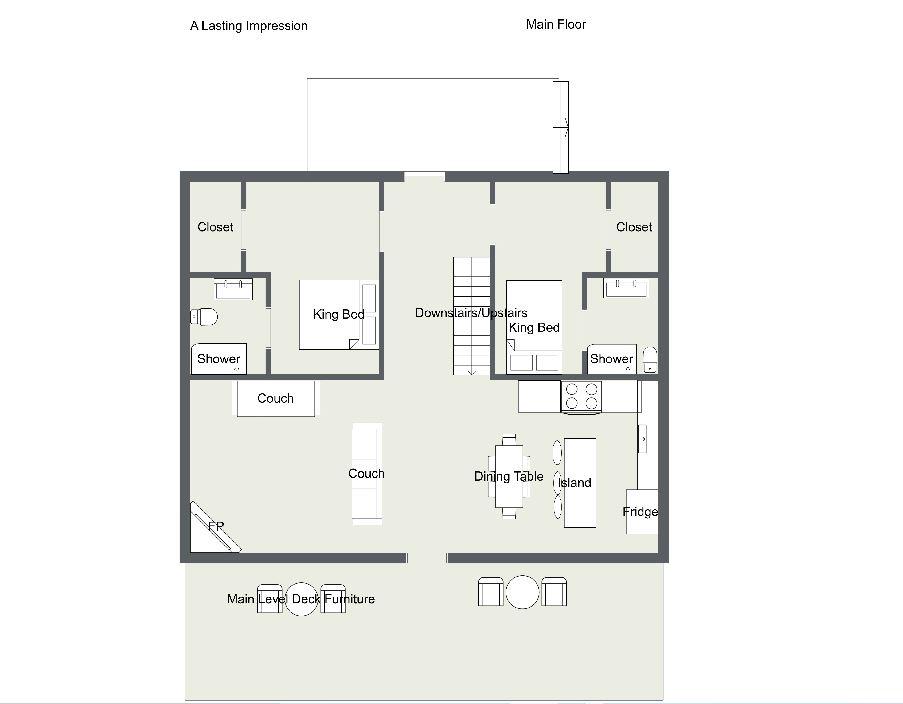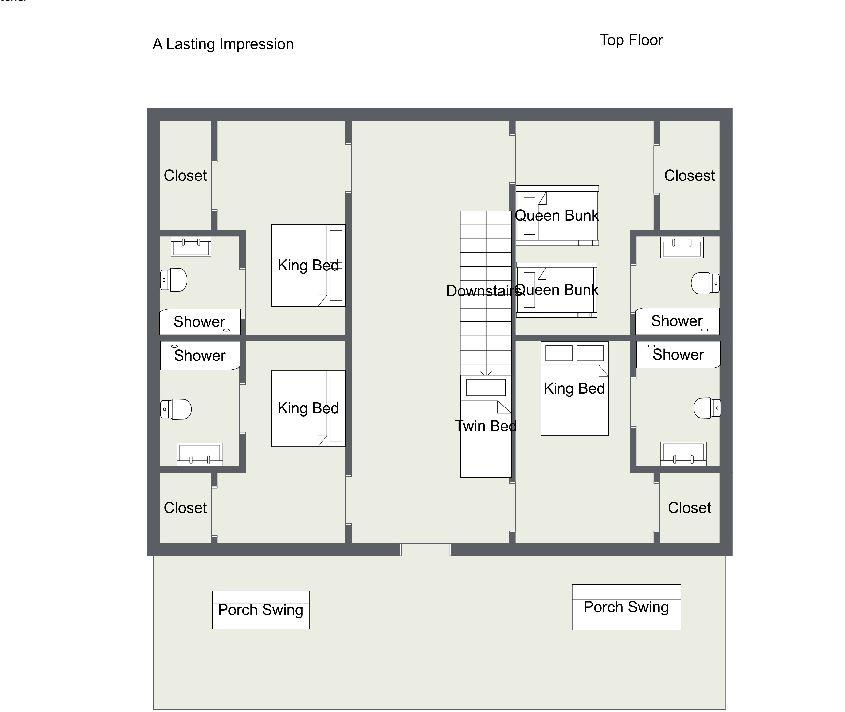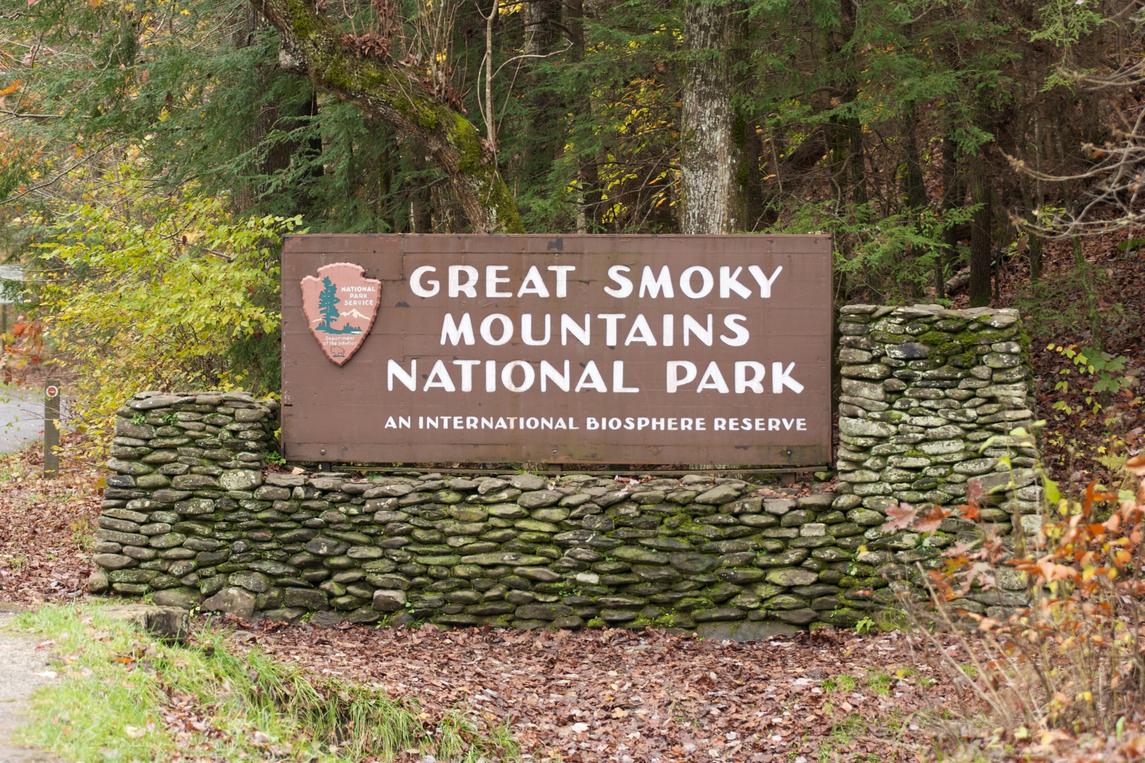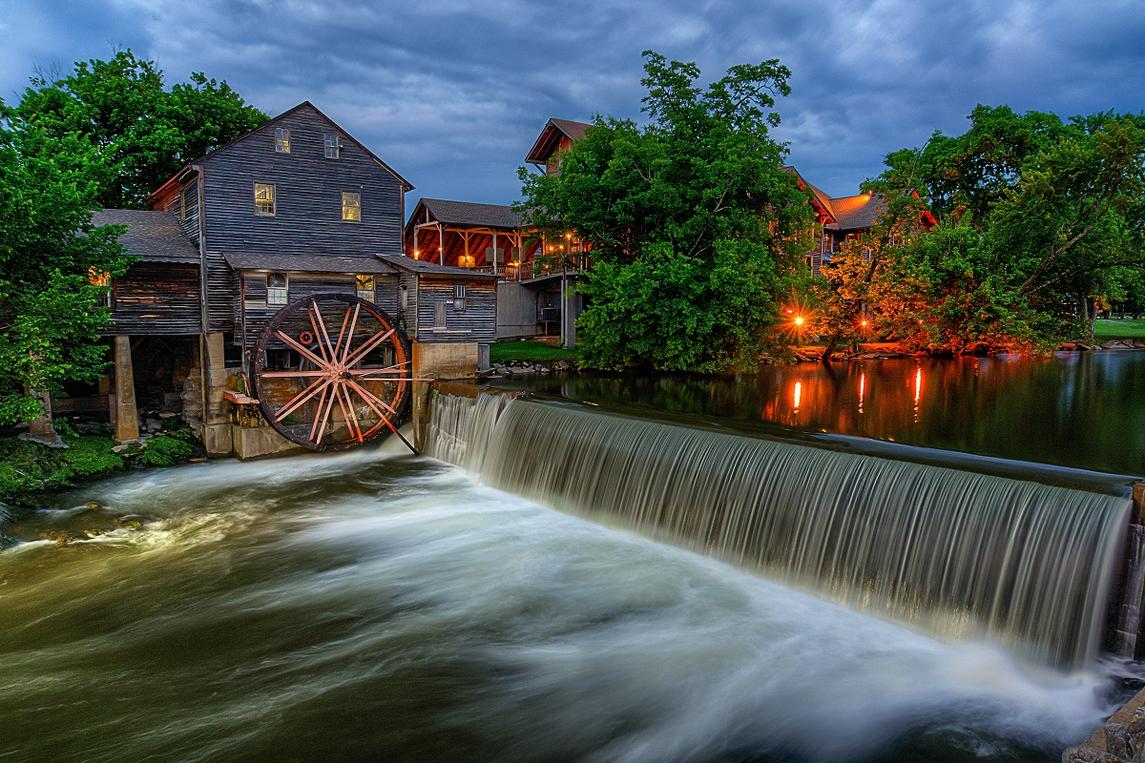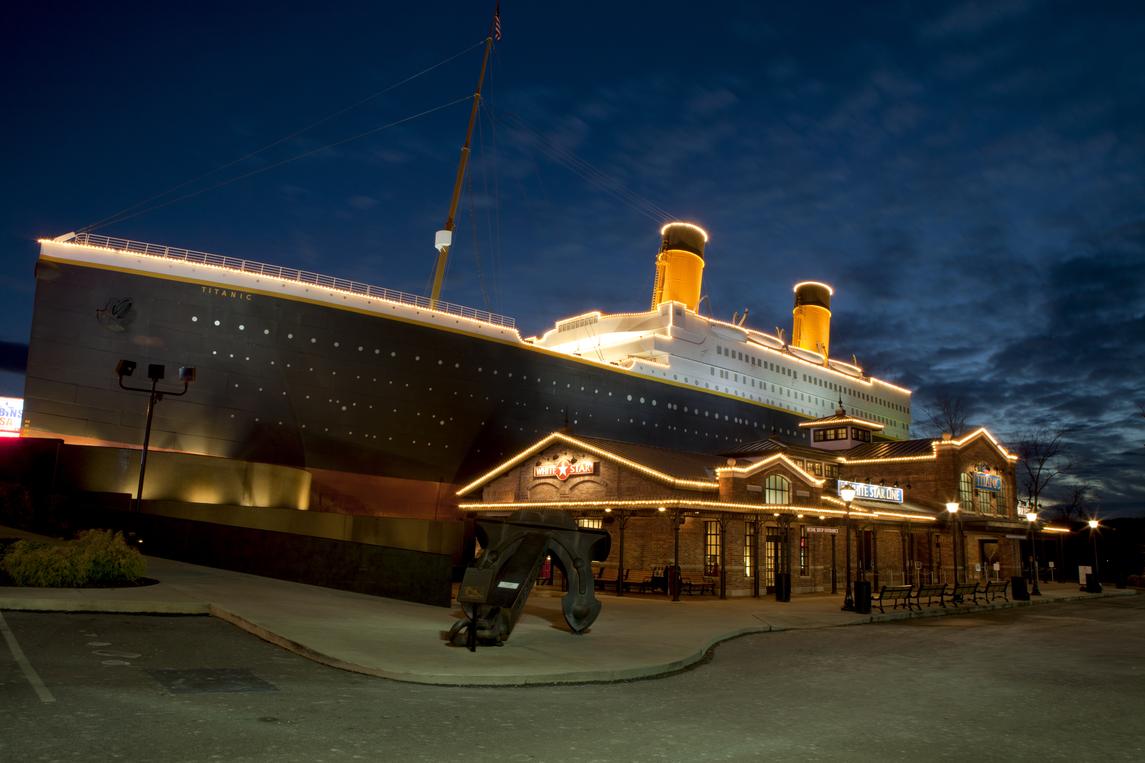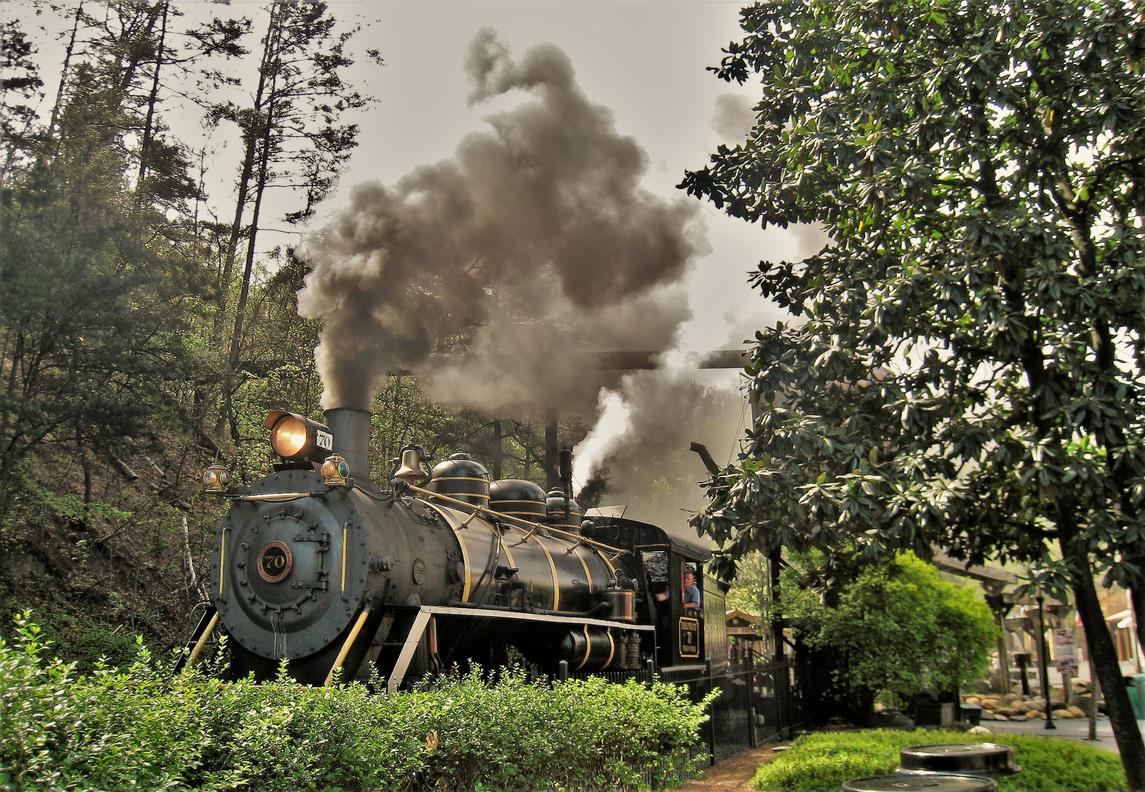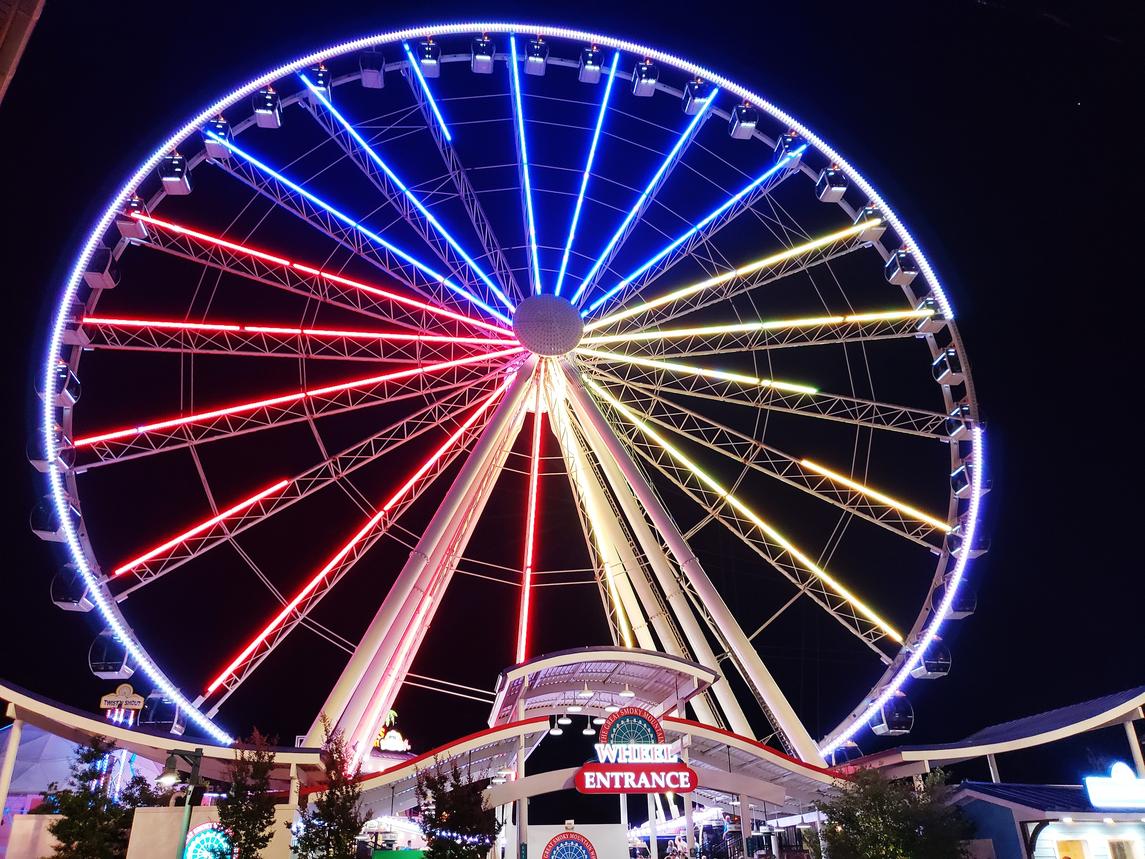 Description
Amenities
Reviews
---
"A Lasting Impression", a recently upgraded 4,800 sq. ft. cabin. It is 3 stories with 6-bedrooms, 6.5-baths that will sleep 19. Located Inside the Smoky Ridge Resort convenient to Pigeon Forge and Gatlinburg this rental is perfect for a big family vacation, with all the amenities you're looking for?
Upon arrival you will be greeted with the main level hall that continues to an open floor plan of the living room, dining area, and kitchen. The fully equipped kitchen that offers an island/bar, plenty of counter space and a gas grill on the porch prep will be a breeze. With a dining table that seats 10, seating at the bar for everyone to gather and extra outdoor seating everyone will have a place to enjoy their meals. Want to make the first night easy and order take out with being convenient to Pigeon Forge you will have no problem. Snuggle up by the electric fireplace and watch your favorite movie. You'll also find 2 of the King master suites with walk in showers on the level making it great for the grandparents to join.
The top floor is ready for the rest of the family with 3 luxurious king bedrooms all with their own private bath that offers a relaxing walk-in shower, a bedroom for the kids offering two full bunk beds (combined the bunk beds can sleep up to 8). Choose to use it as a quiet sitting area or the extra sleeping space you find located in the hall, a single twin sized day bed. Sneak out to the deck on this level and enjoy the porch swings and the calming wooded view and mountain views.
Gather the whole family and get to the bottom floor Offering a private pool, Theater room, game room with pool table and Mario Kart arcade game and a big flat screen you'll have endless hours of fun together. Don't forget to enjoy the hot tub on the deck. There is also a half bath located on this level, so you only ever have to leave to grab some food and sleep.
This property has all you can ask for and more. Giving you and your family wonderful memories of your vacation and like the name leaving "A Lasting Impression".
Heather r
Cabin had plenty of space and everything we needed
Maxine Bembridge
Excellent place to stay…only problem we had was quickly resolved..everyone in our group of 12 had a great vacation
Michael Moore
We loved our stay at A Lasting Impression. Gorgeous views, plenty of space, and GREAT amenities. We would absolutely return.
Chris Gropp
Cabin was perfect size for my sisters, and our families to stay and enjoy the area a few days. Private, quiet but close enough to Pigeon Forge and trails to be enjoyable. Home was clean with good amenities. Small maintenance issues with house but as a homeowner know these things happen and am sure they will be resolved. Would recommend if you have a large group that includes young adults or just an active group.
Mary Keen
A wonderful family Christmas getaway!
Sammie Mosier
Beautiful and clean cabin! Enjoyed our family time with lots of room and activities.
Whitney
You could stay here all day and stay entertained with swimming, movies, hot tub, and the beautiful mountain view.
Johnvondavis Pickett
The cabin was great if ever returning back to Pigeon Forge I will absolutely booking this cabin again
Brett Schulz Jr
The Cabin was awesome.
Loretta Renee Hill
Cabin in a great location. Wonderful place for a large family gathering - close enough to town for all the activities and yet secluded at the end of the day with beautiful and quiet landscape.
Jason Herndon
It was wonderful. Thank you !
Justin Robinson
Only issue we came across was the door knob for the bathroom by the pool table does not work. Everything else was great! Very enjoyable trip for our family.
Matthew Leinbach
Beautiful place, easy to get to. Cabin was immaculate