Climbing Bears Lodge
Select check-in and check-out dates
Please select the nights you would like to reserve using the availability calendars.
Bedrooms: 6 Bathrooms: 7 Sleeps: 30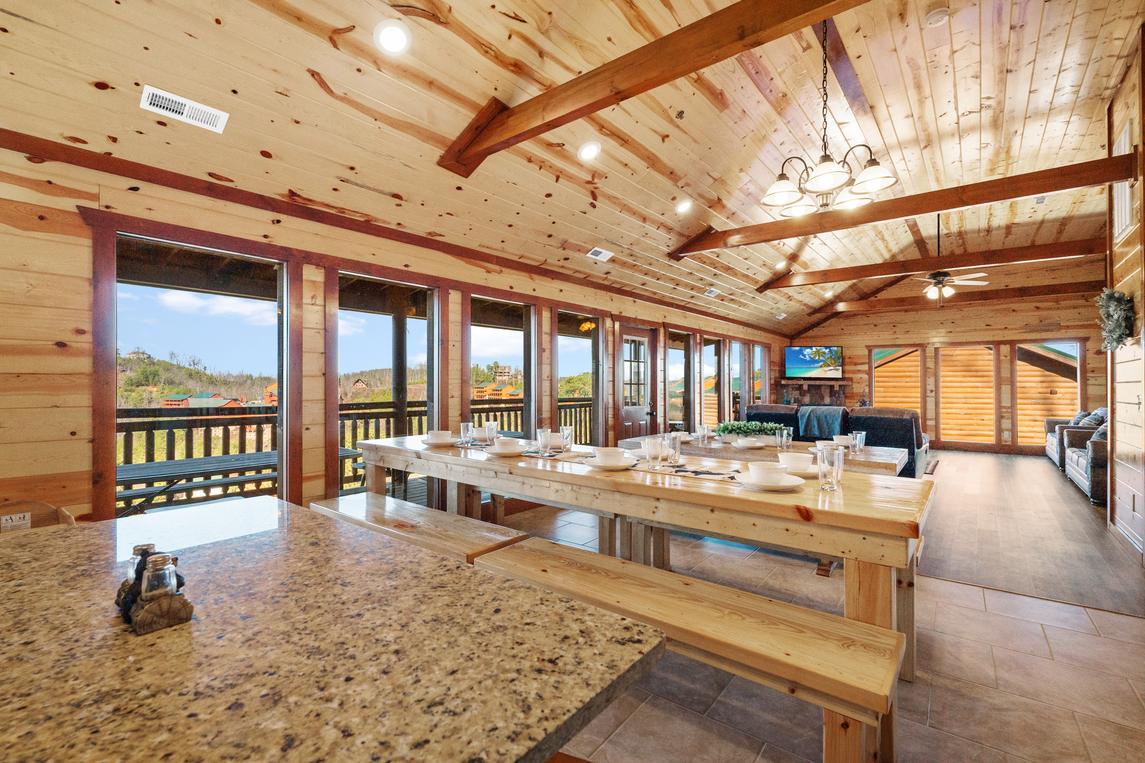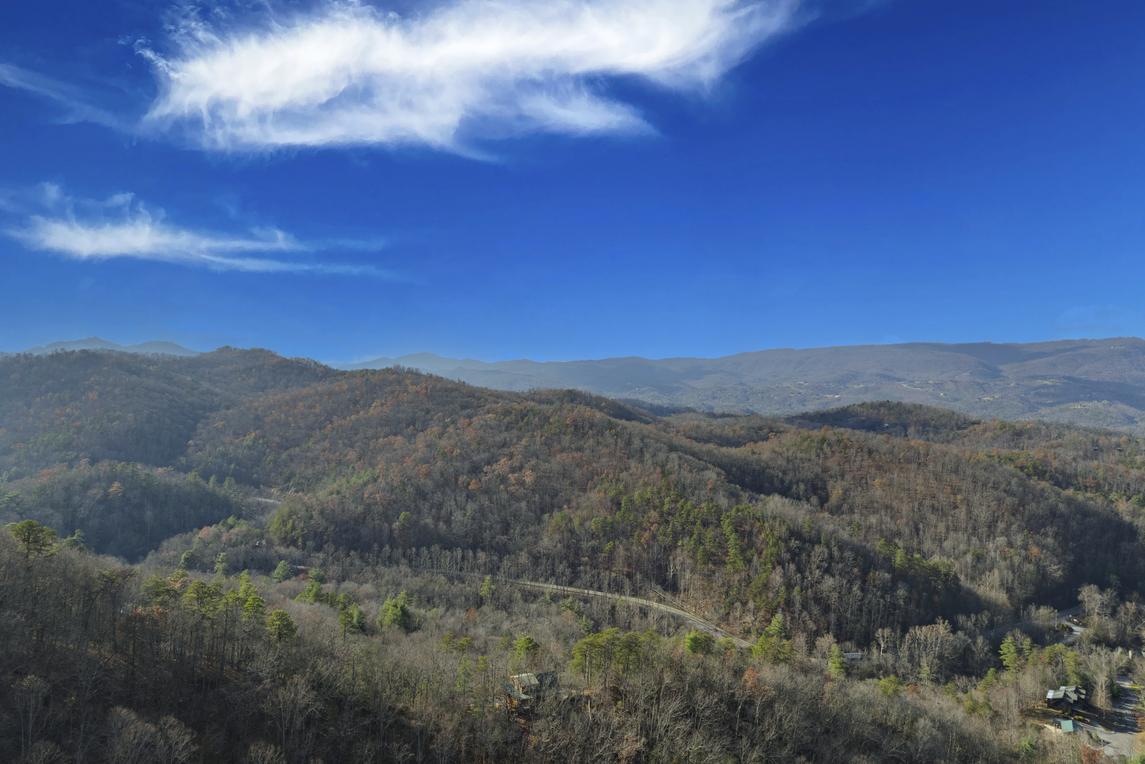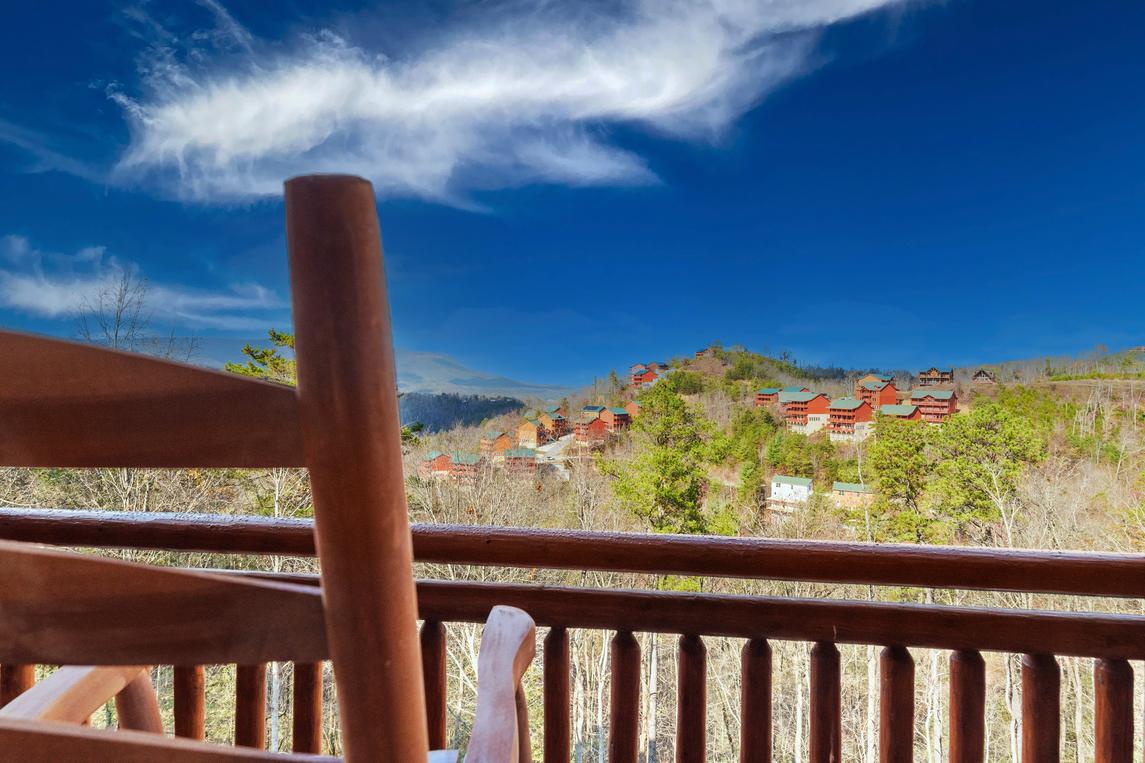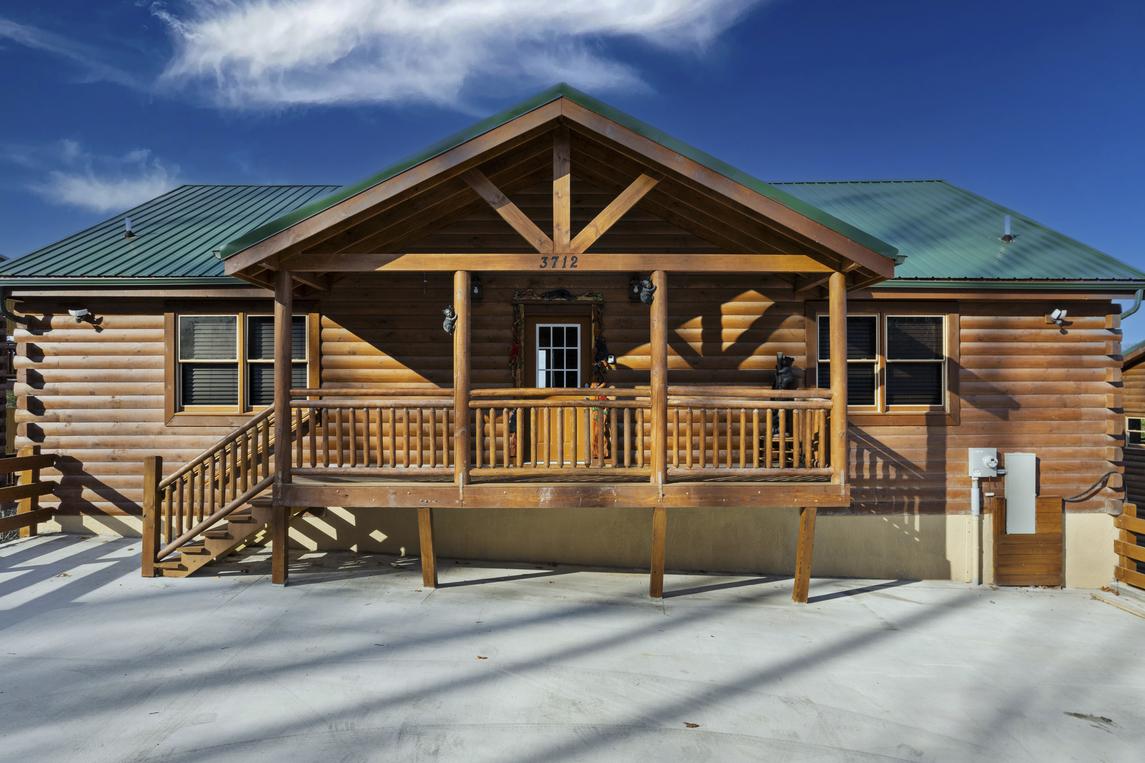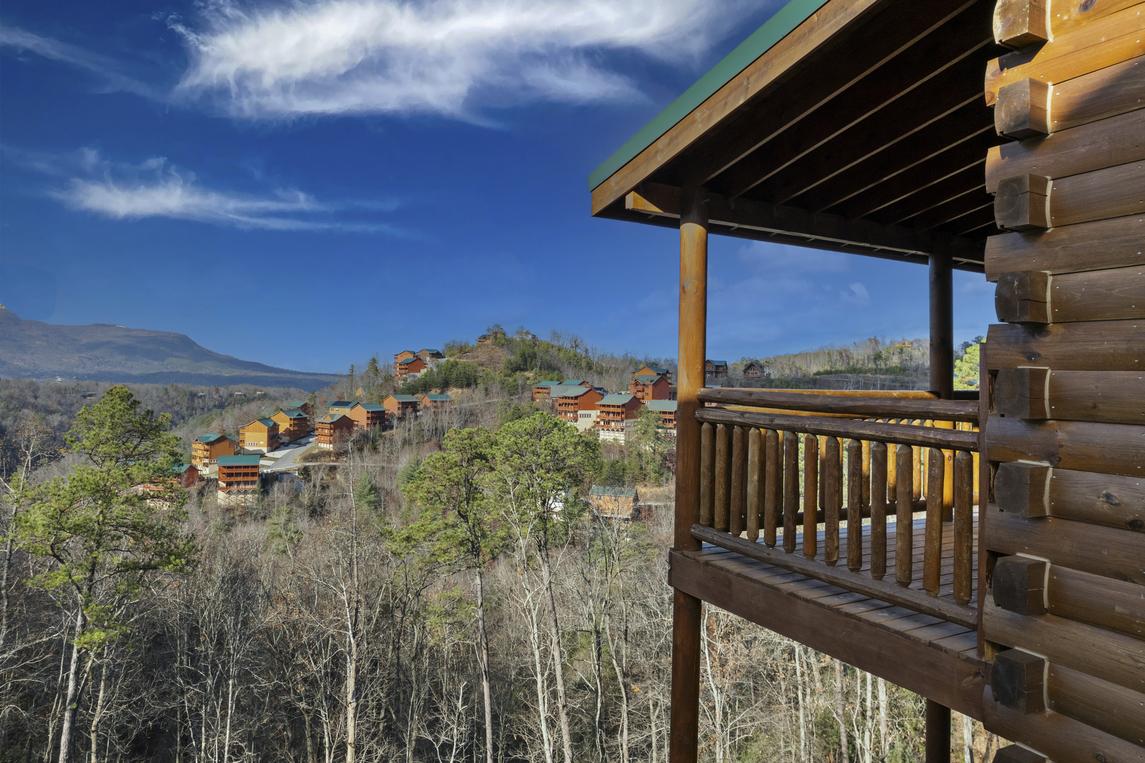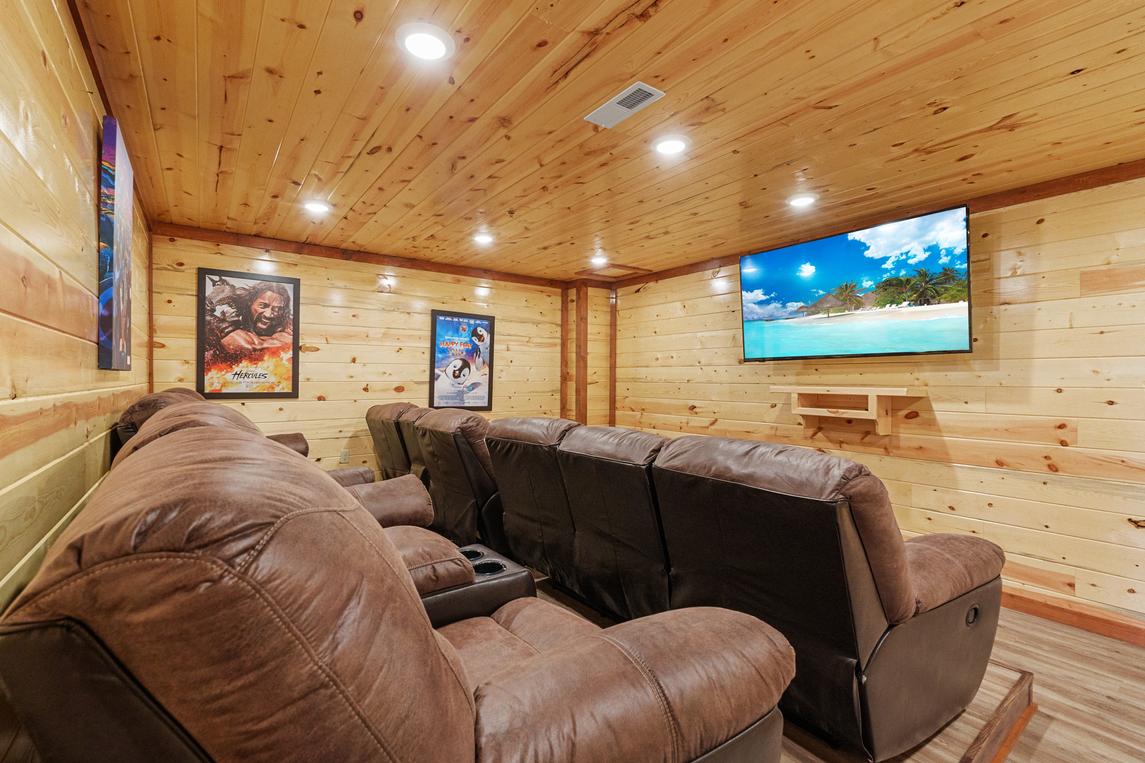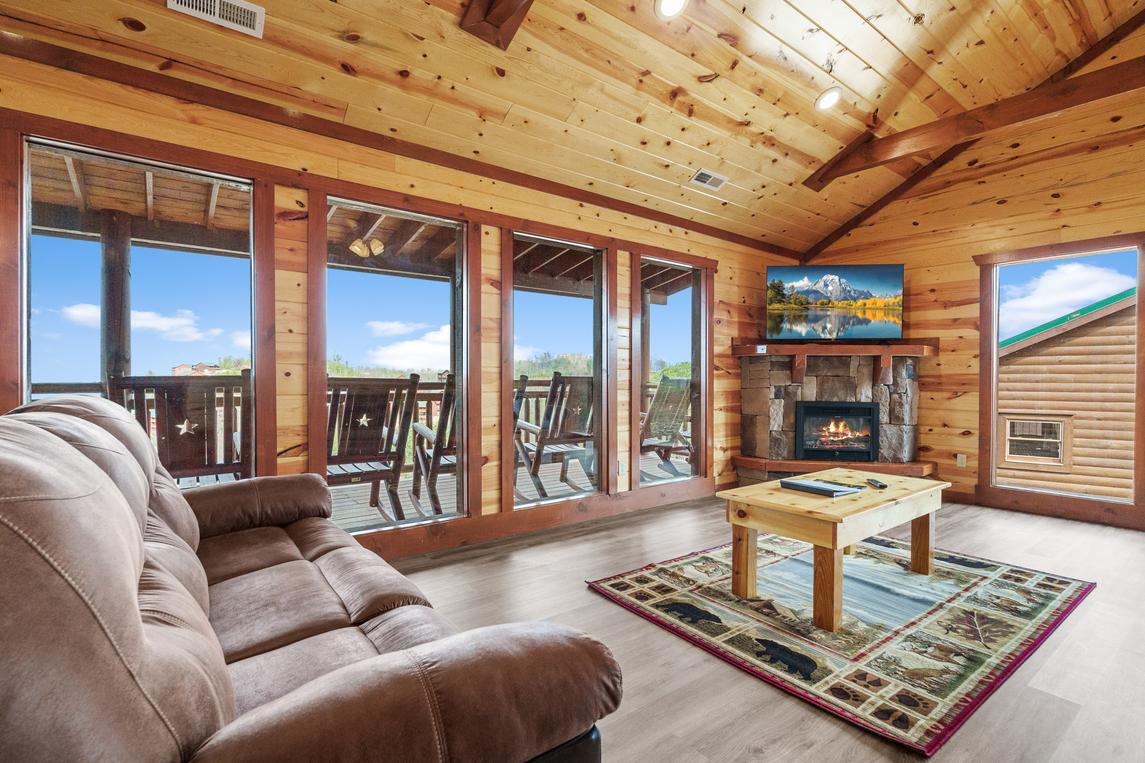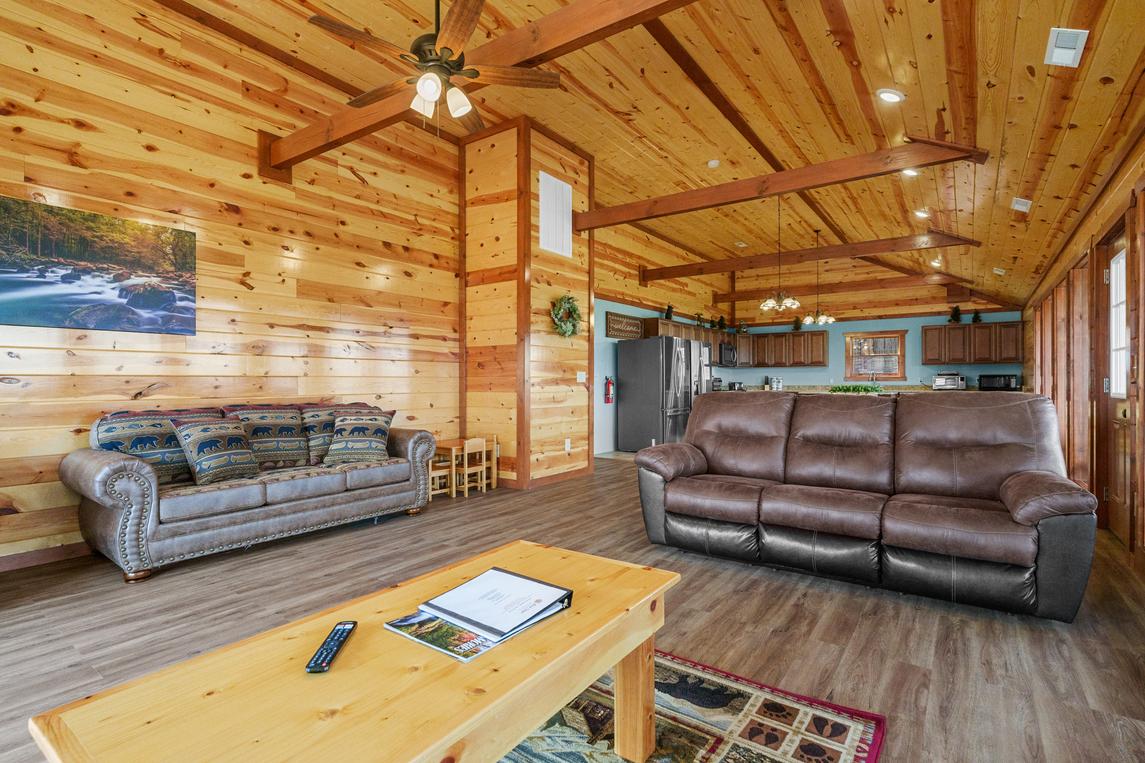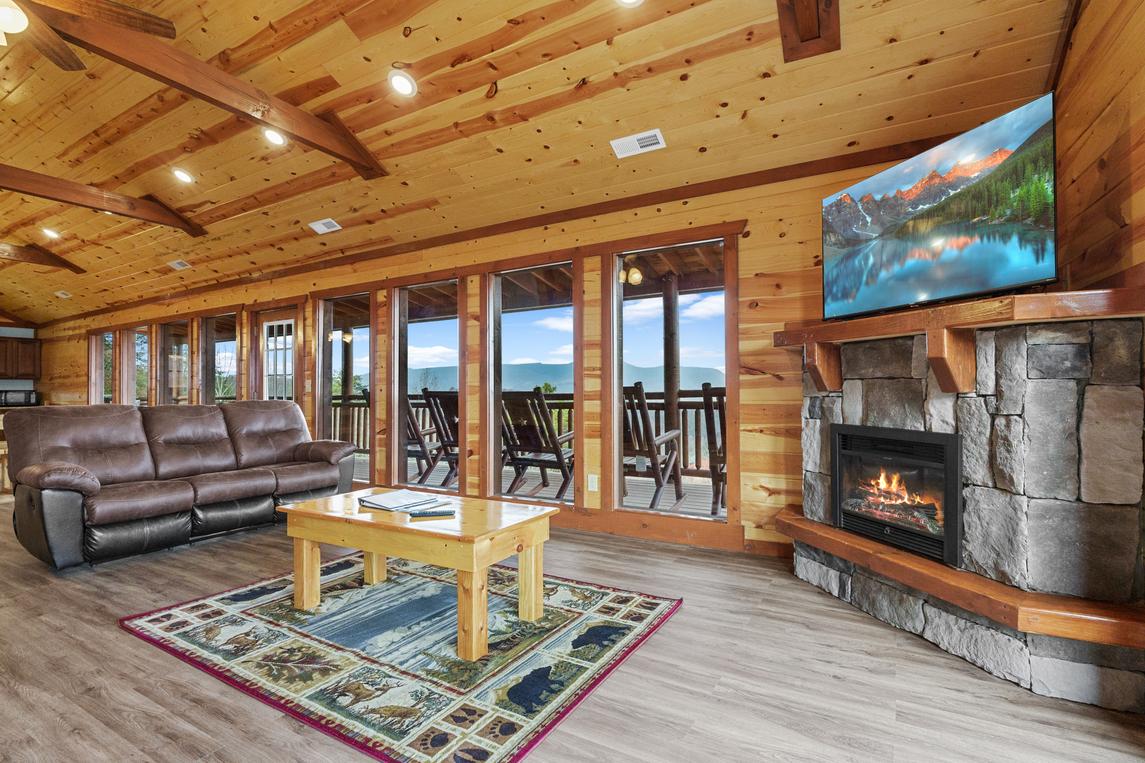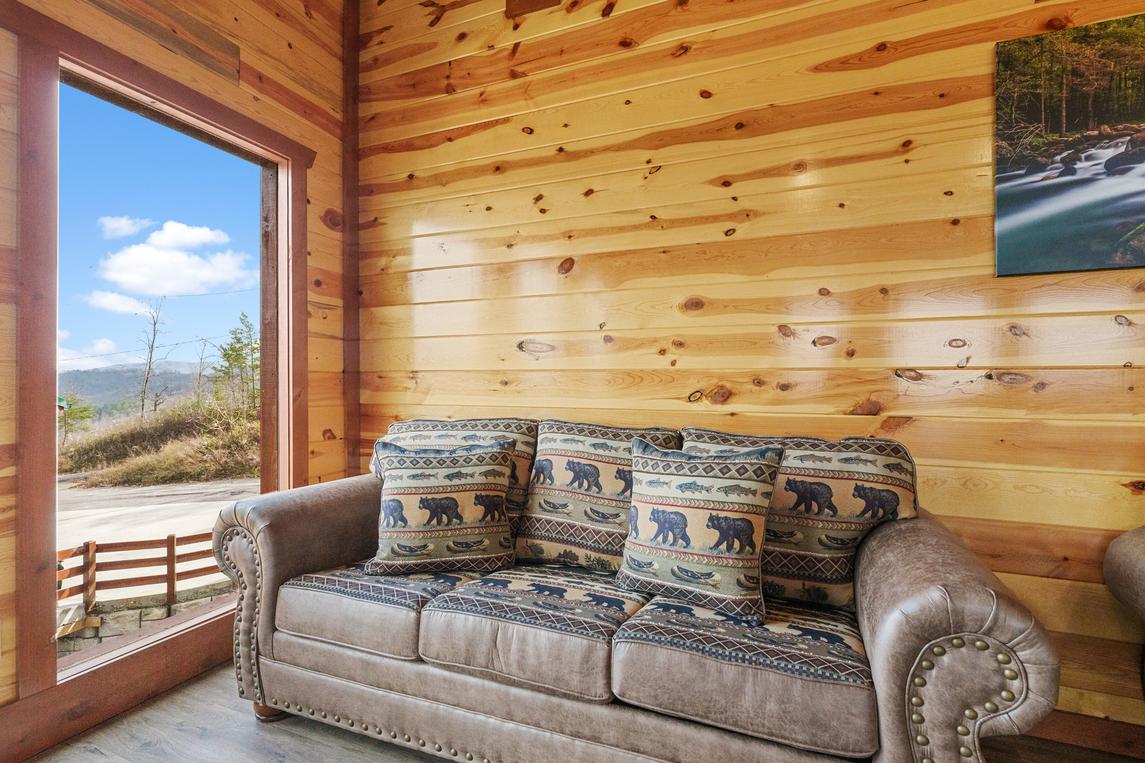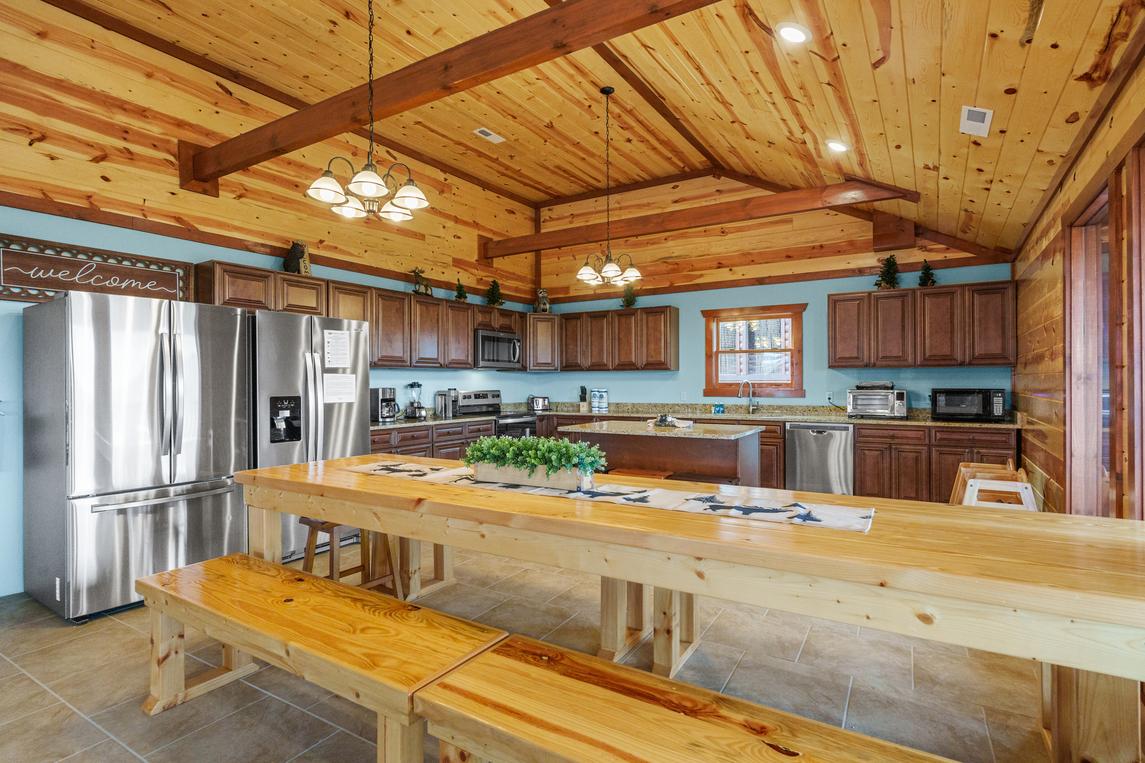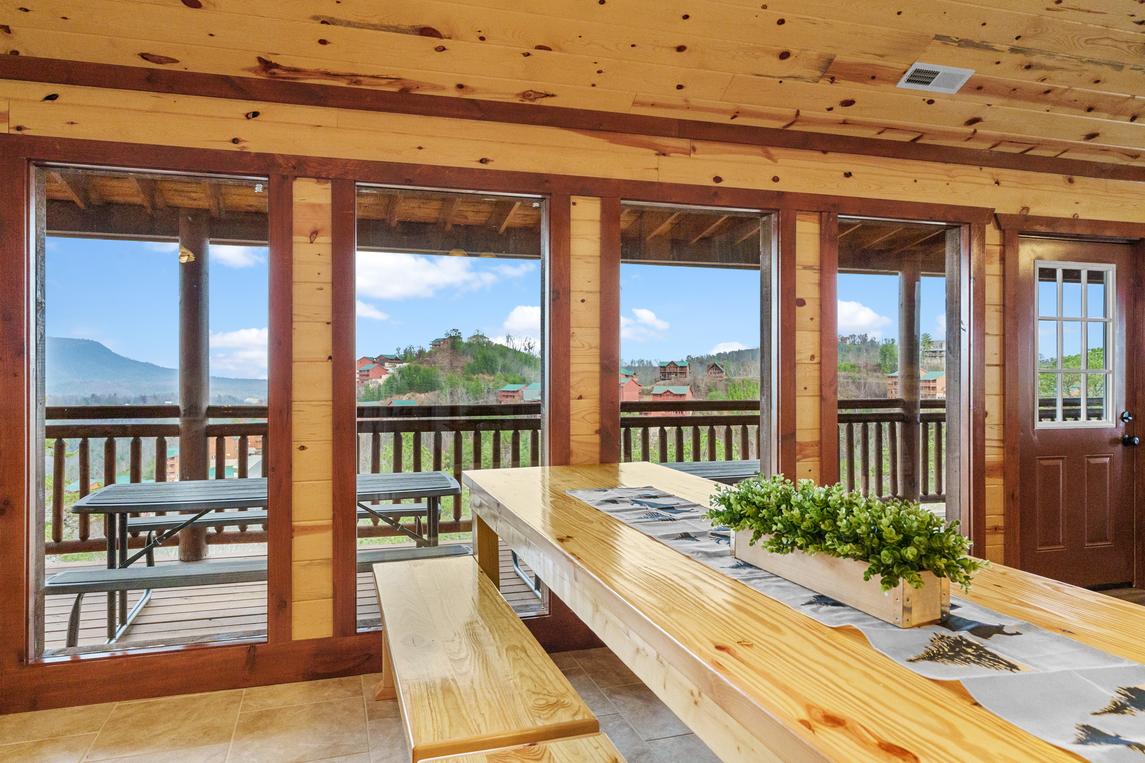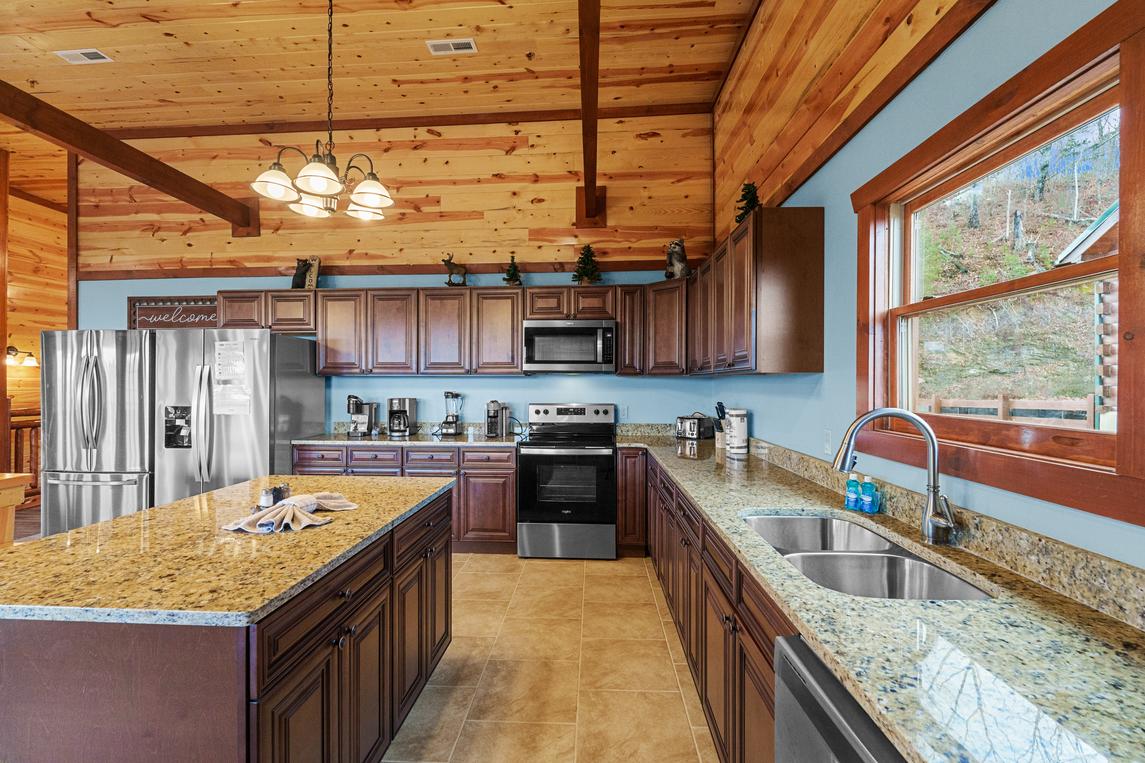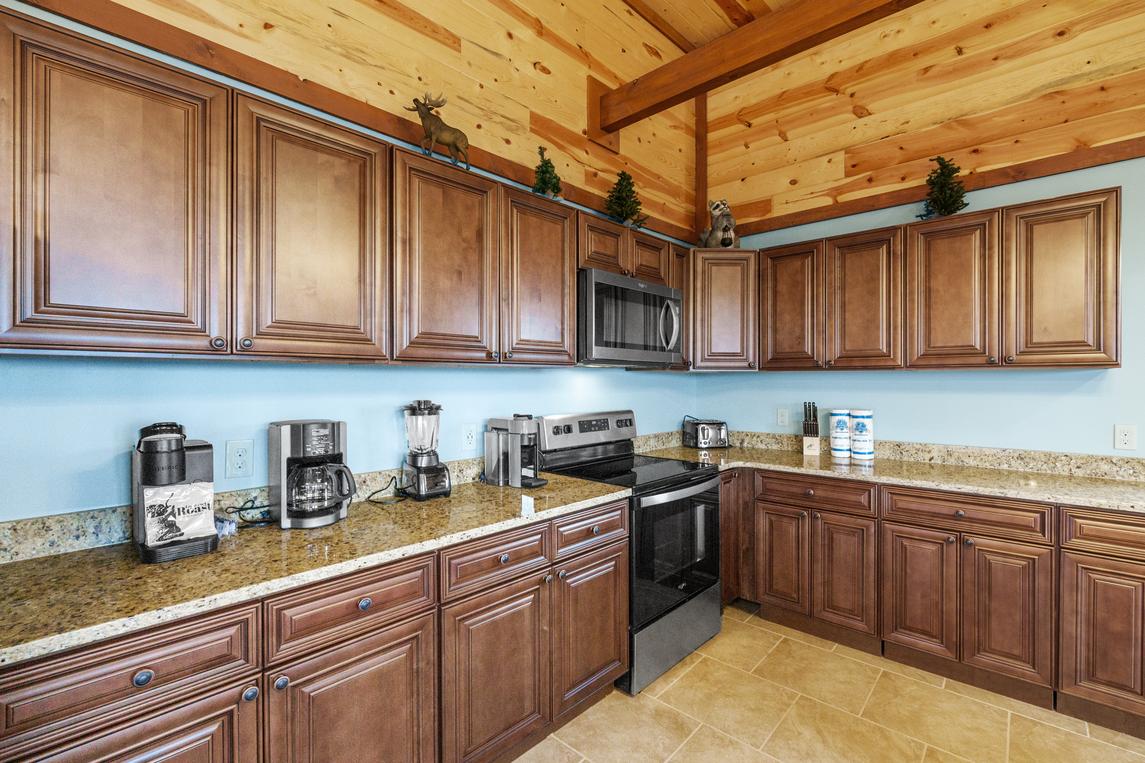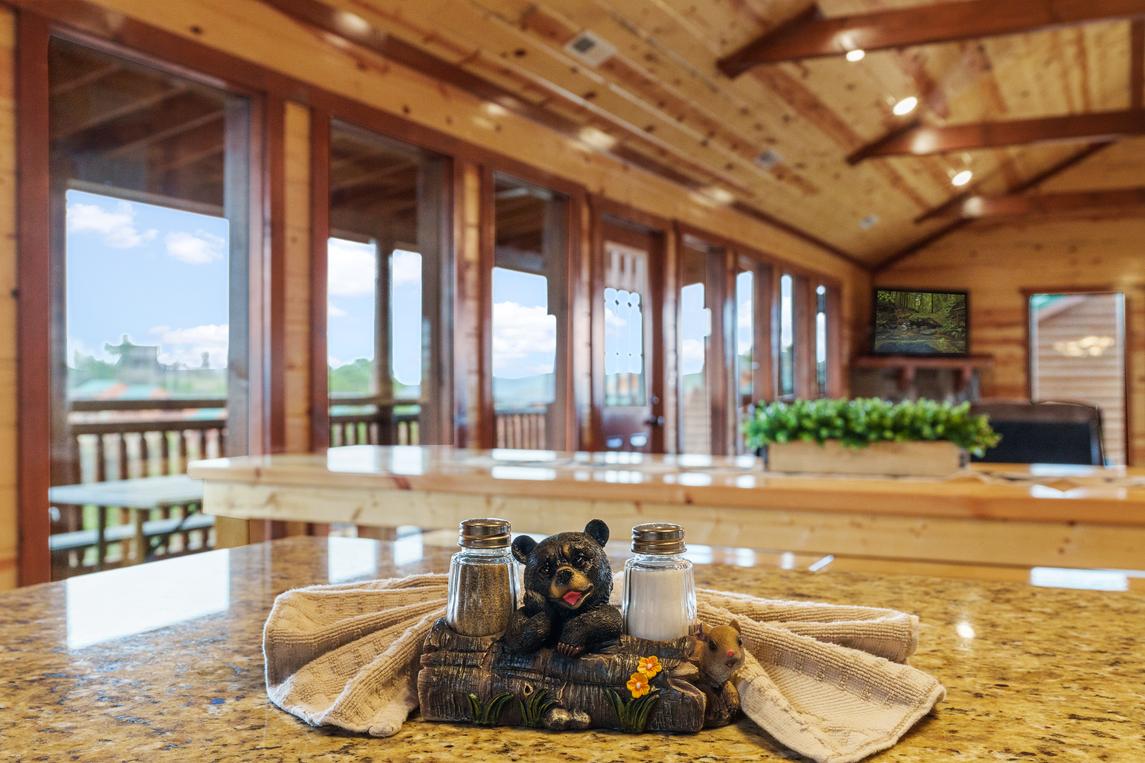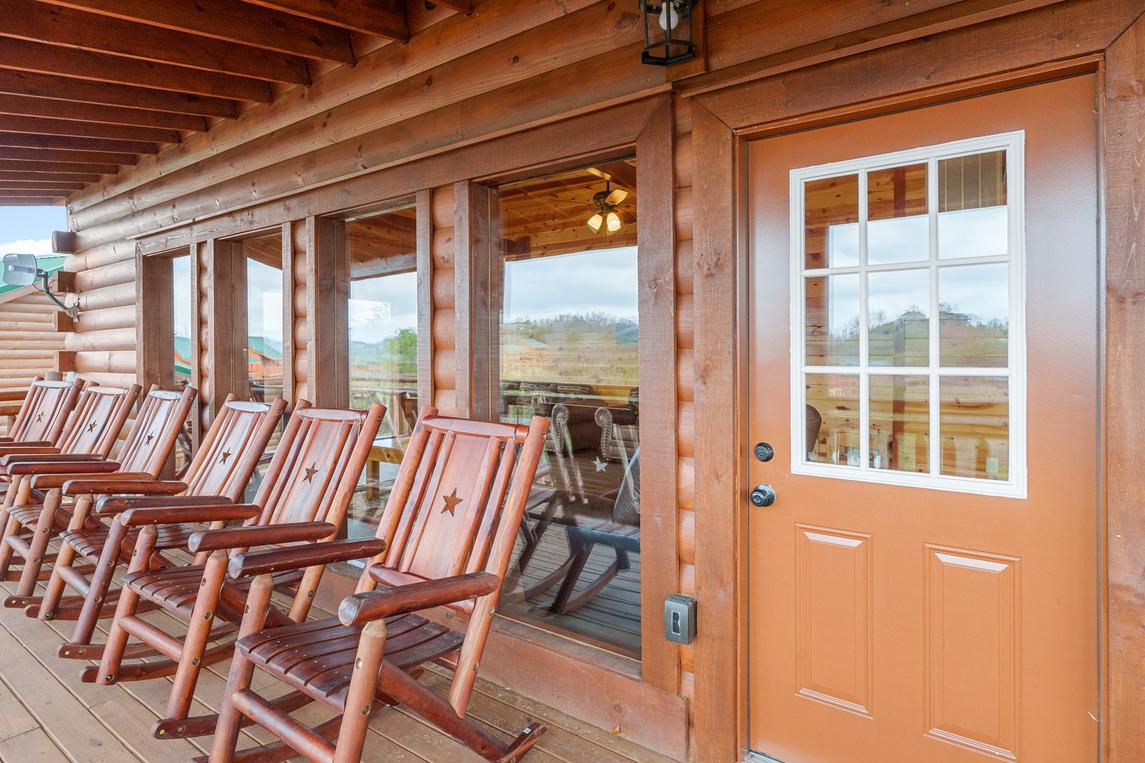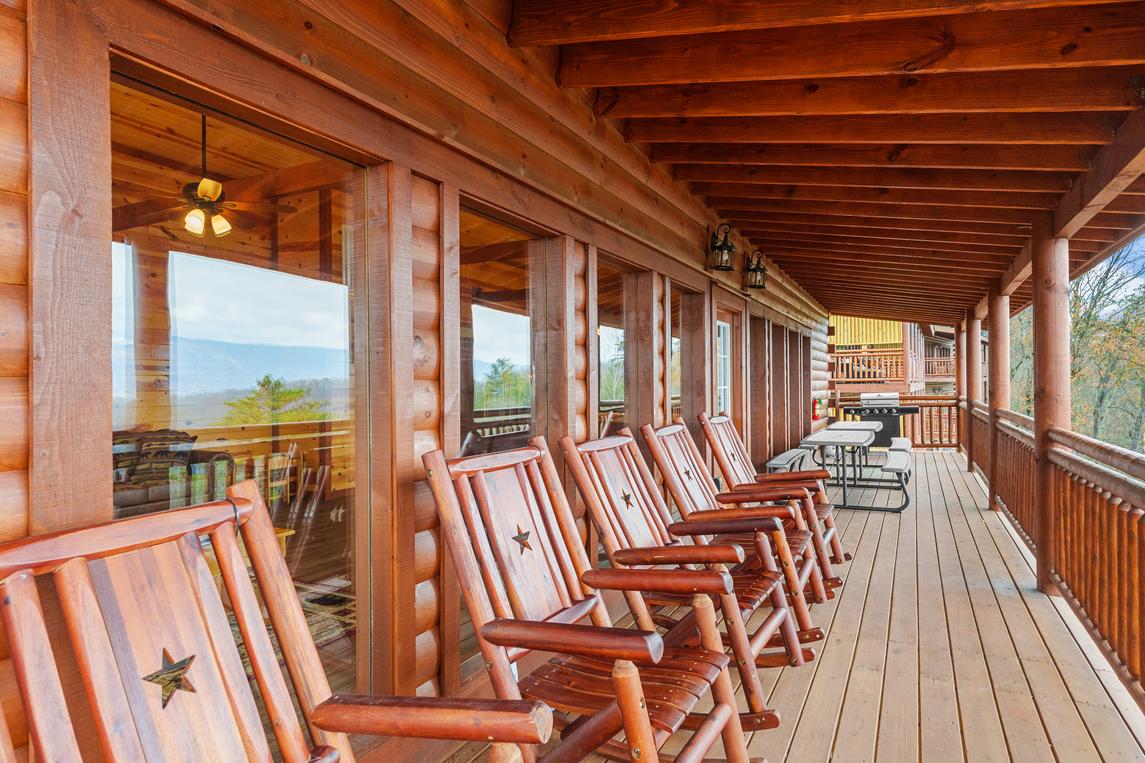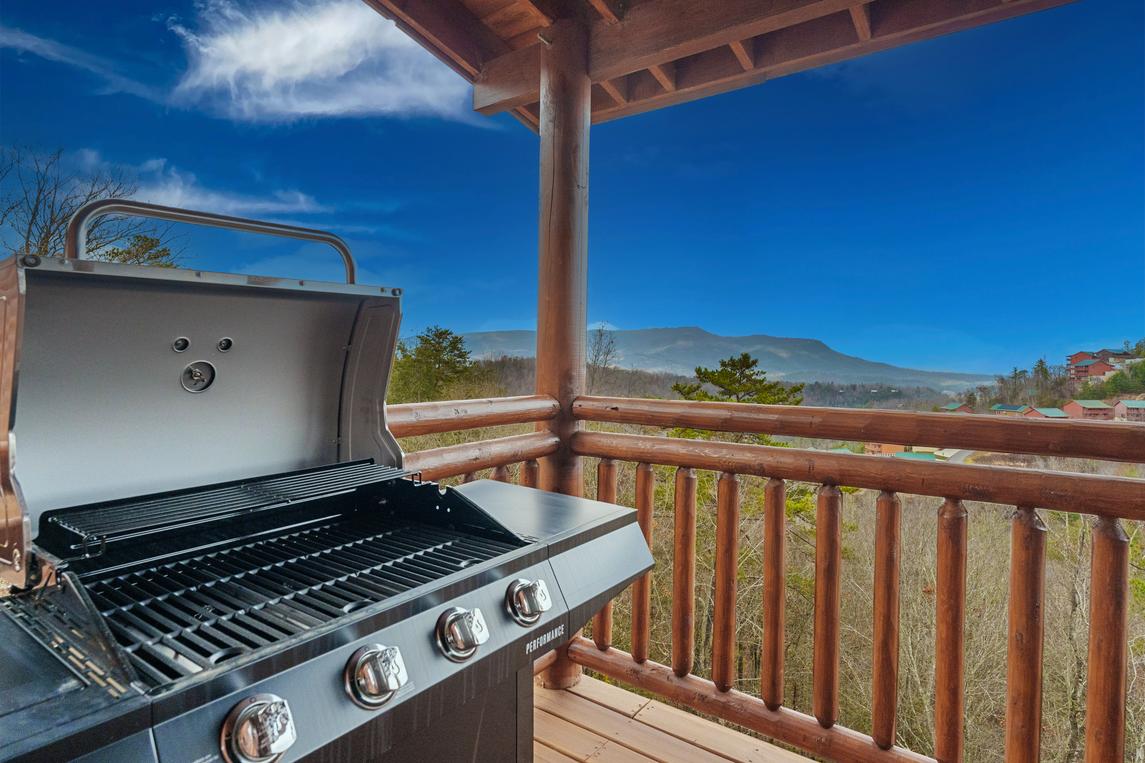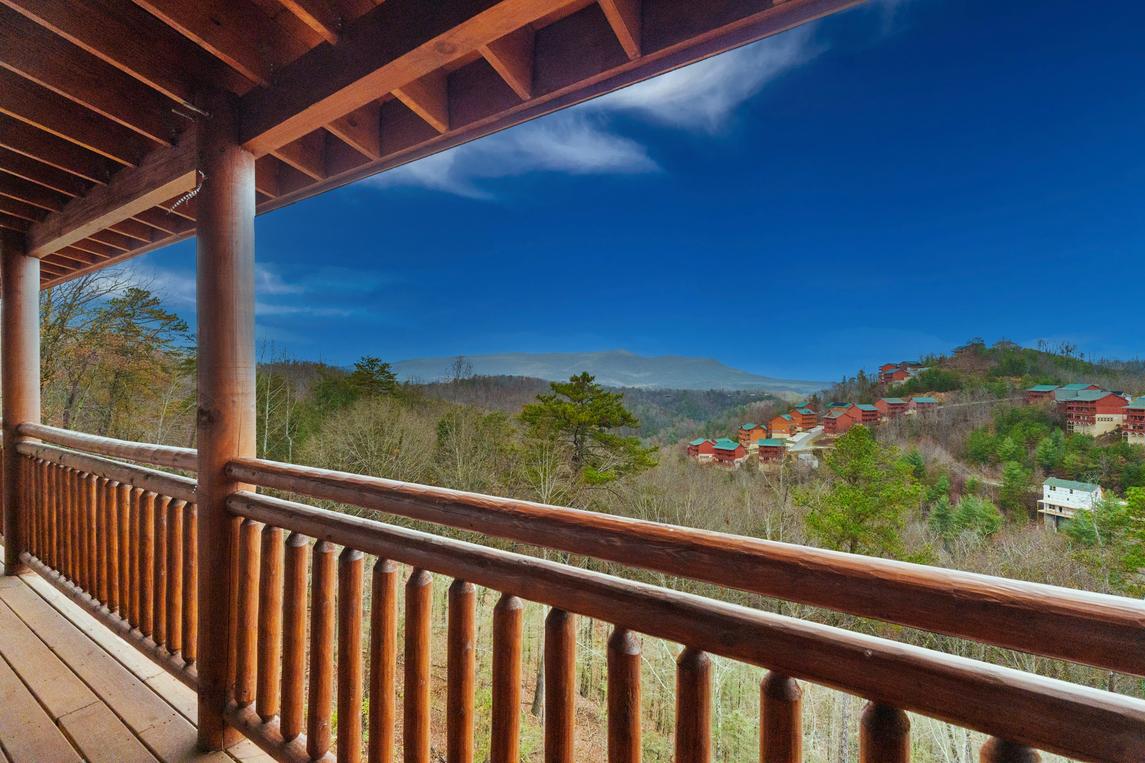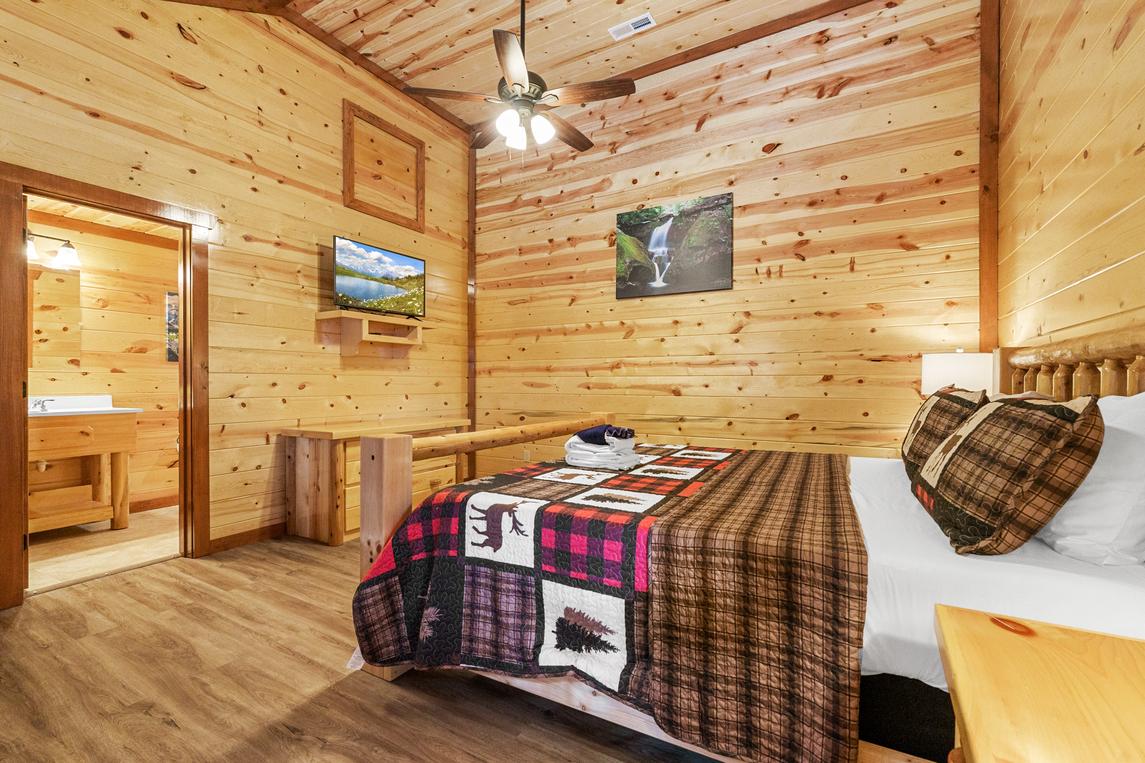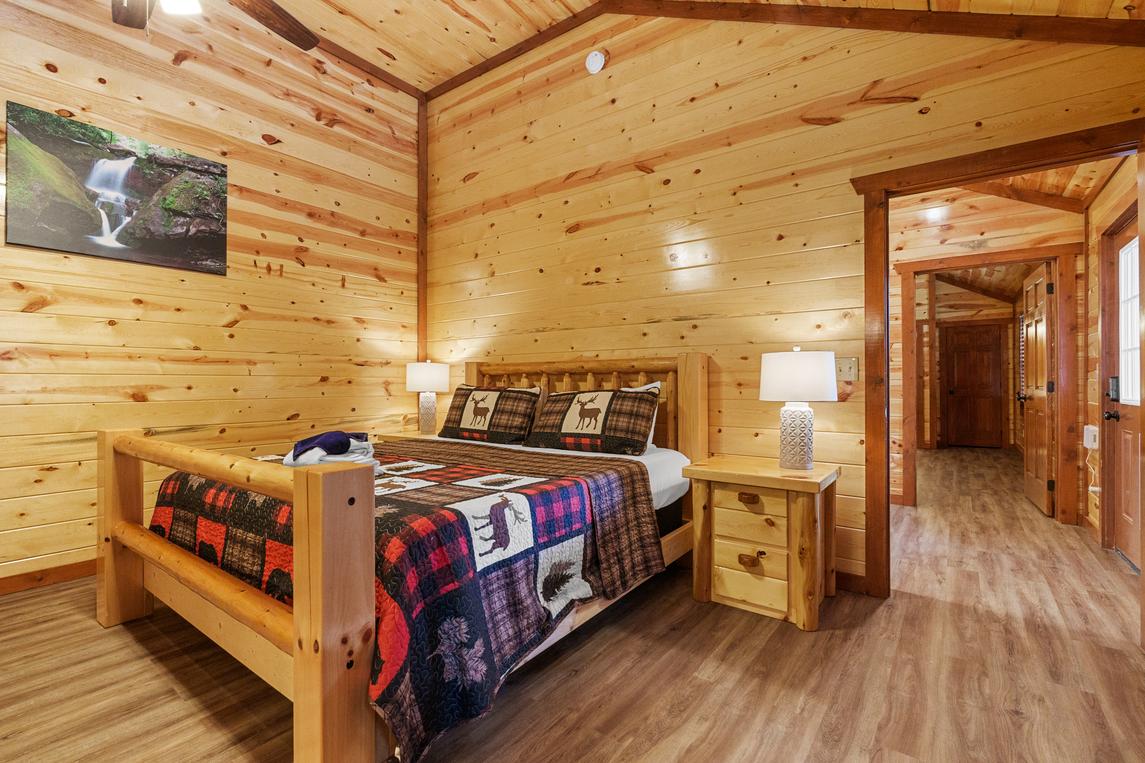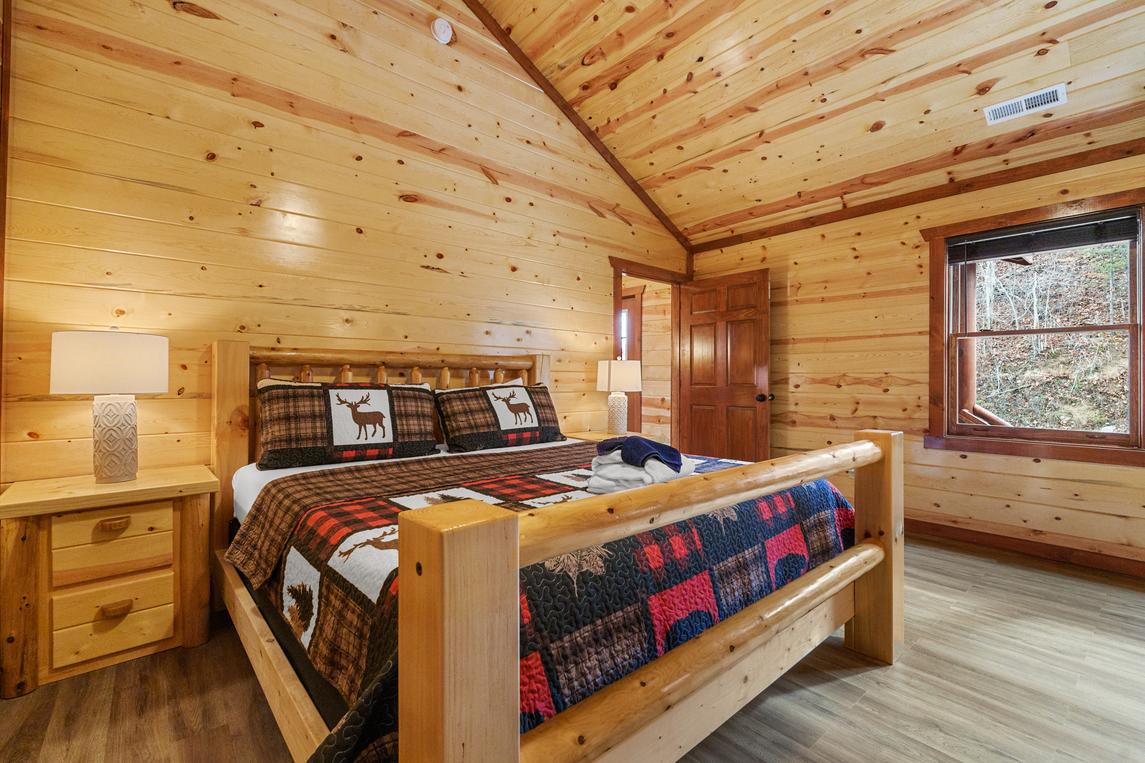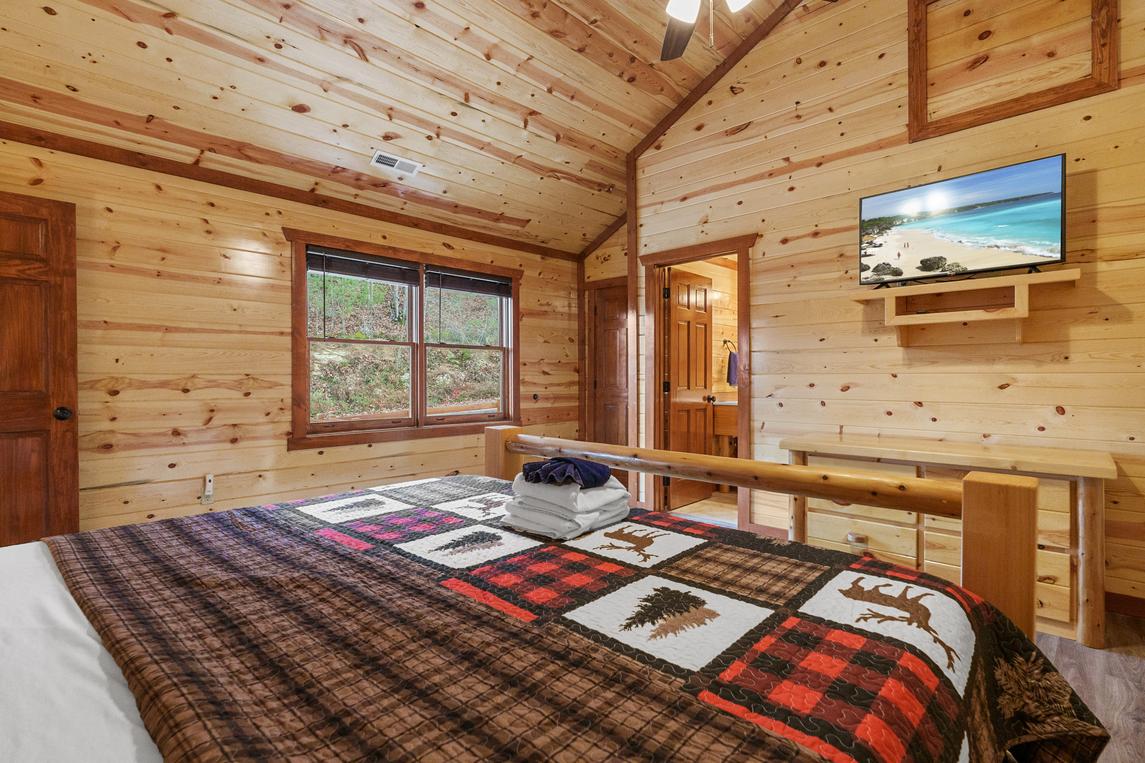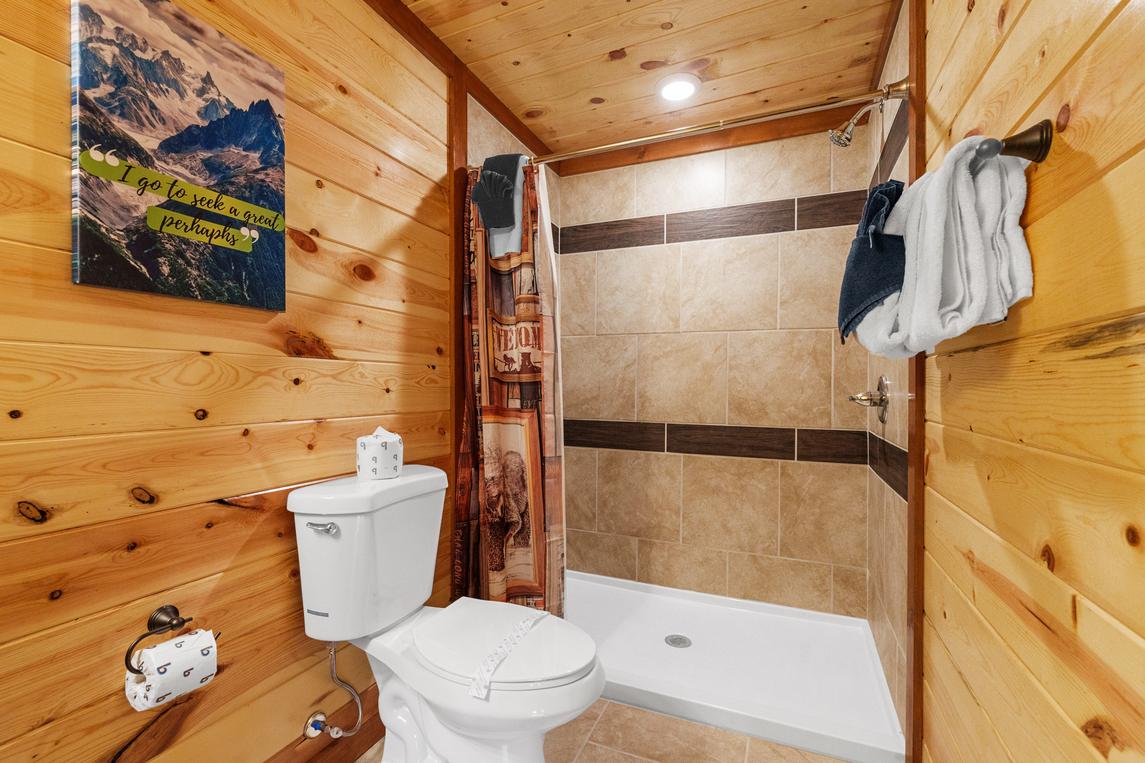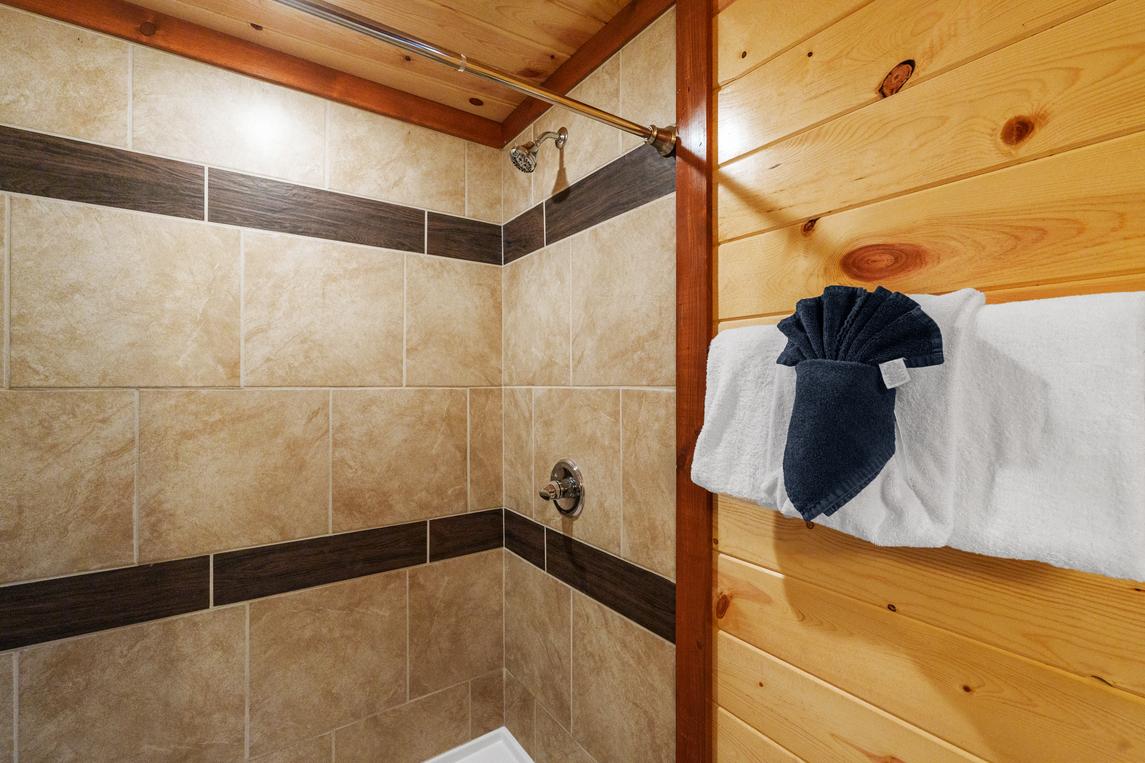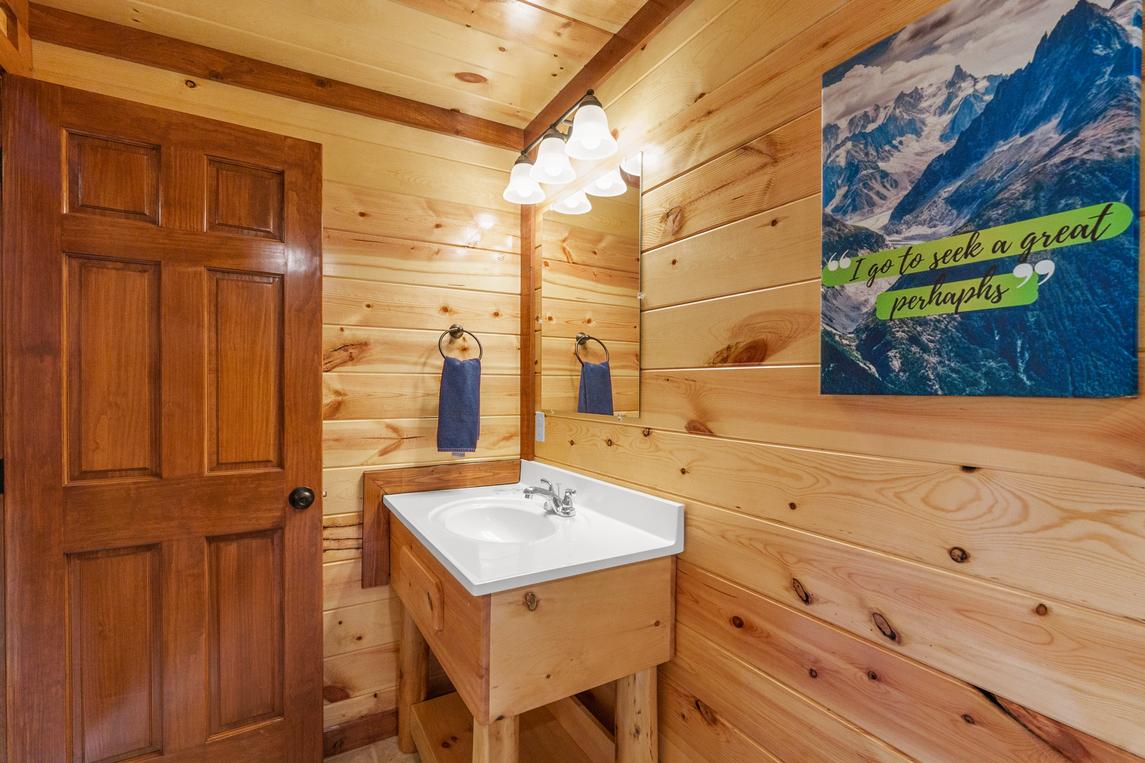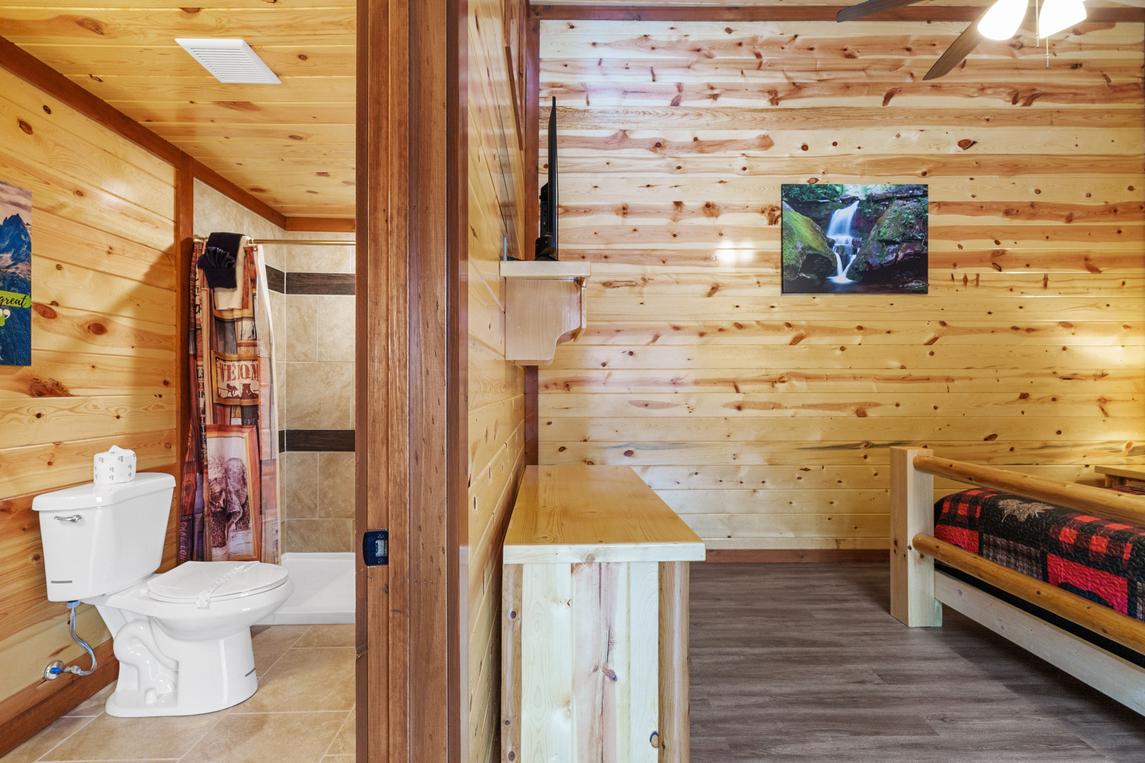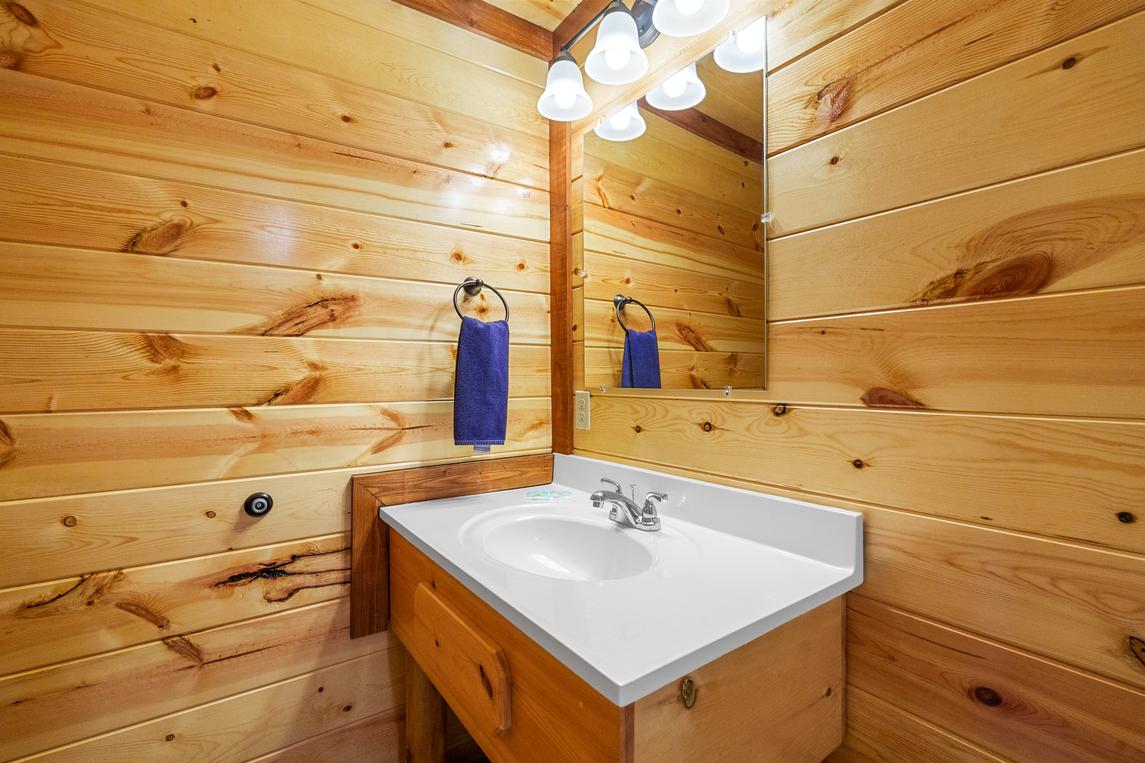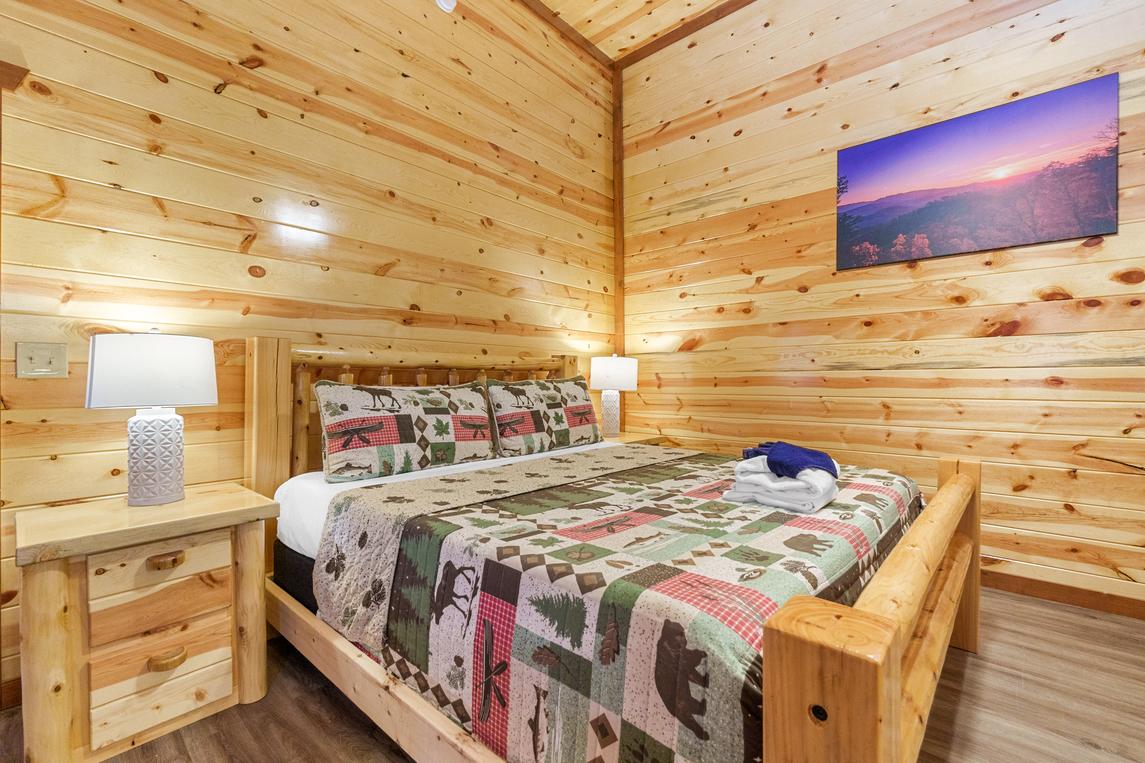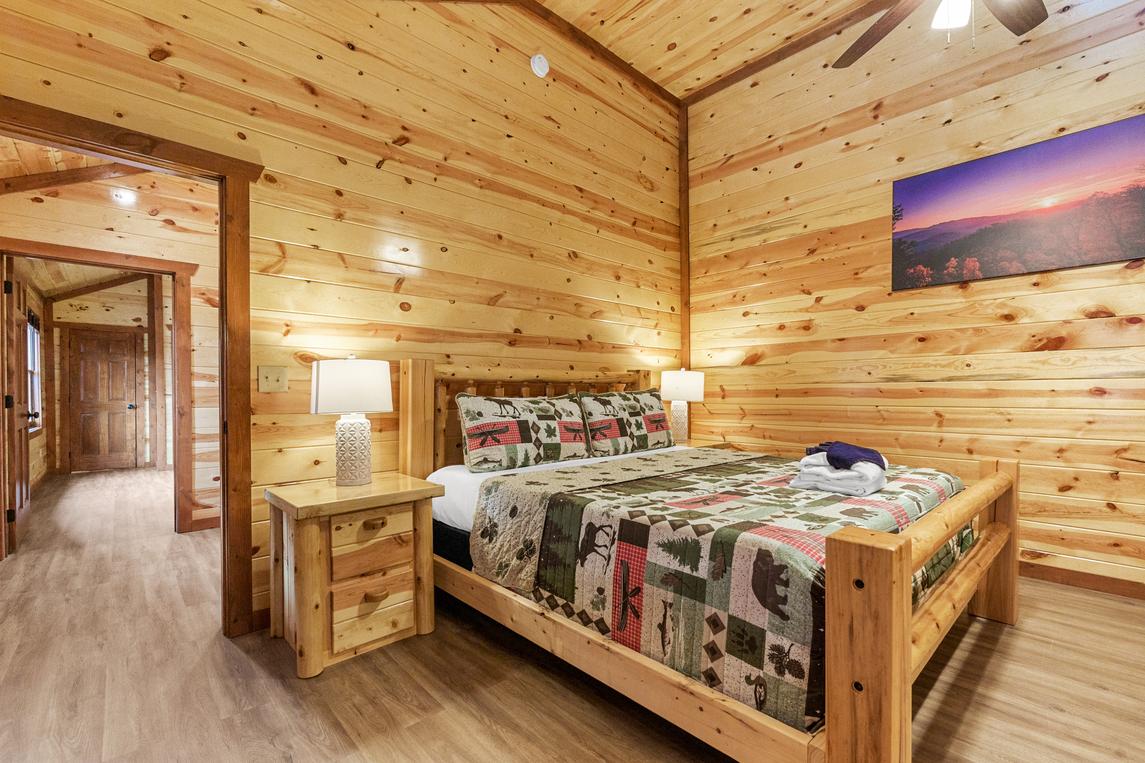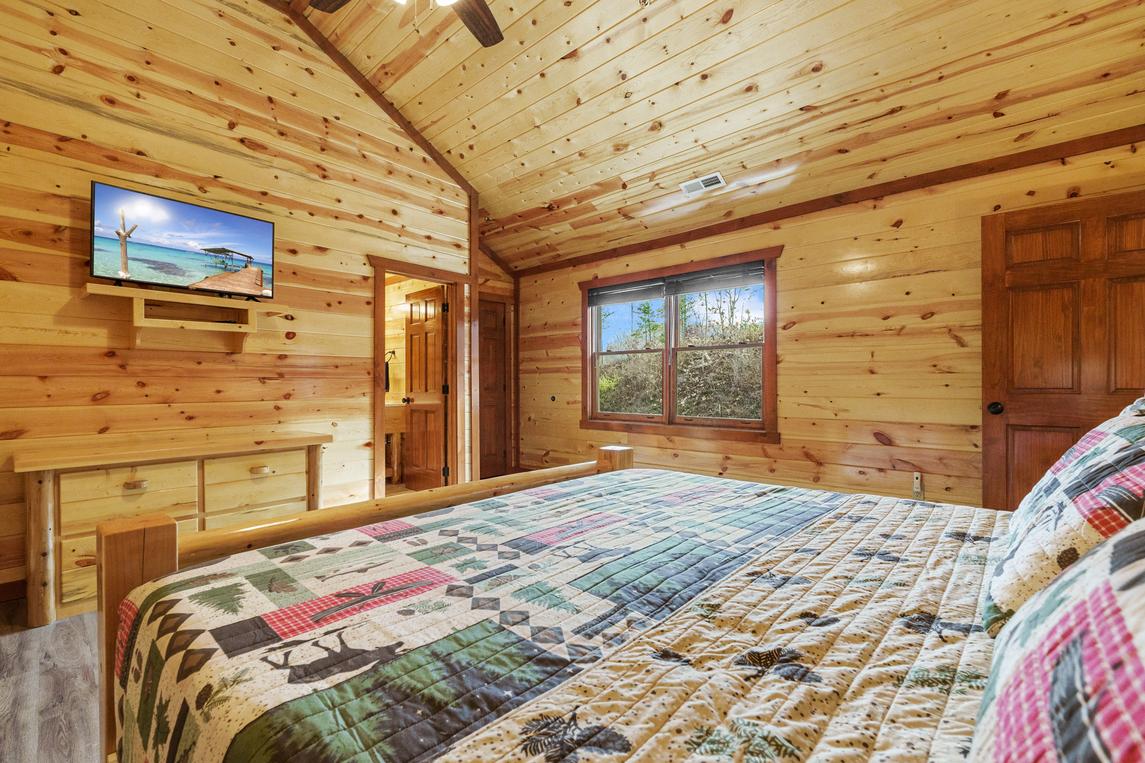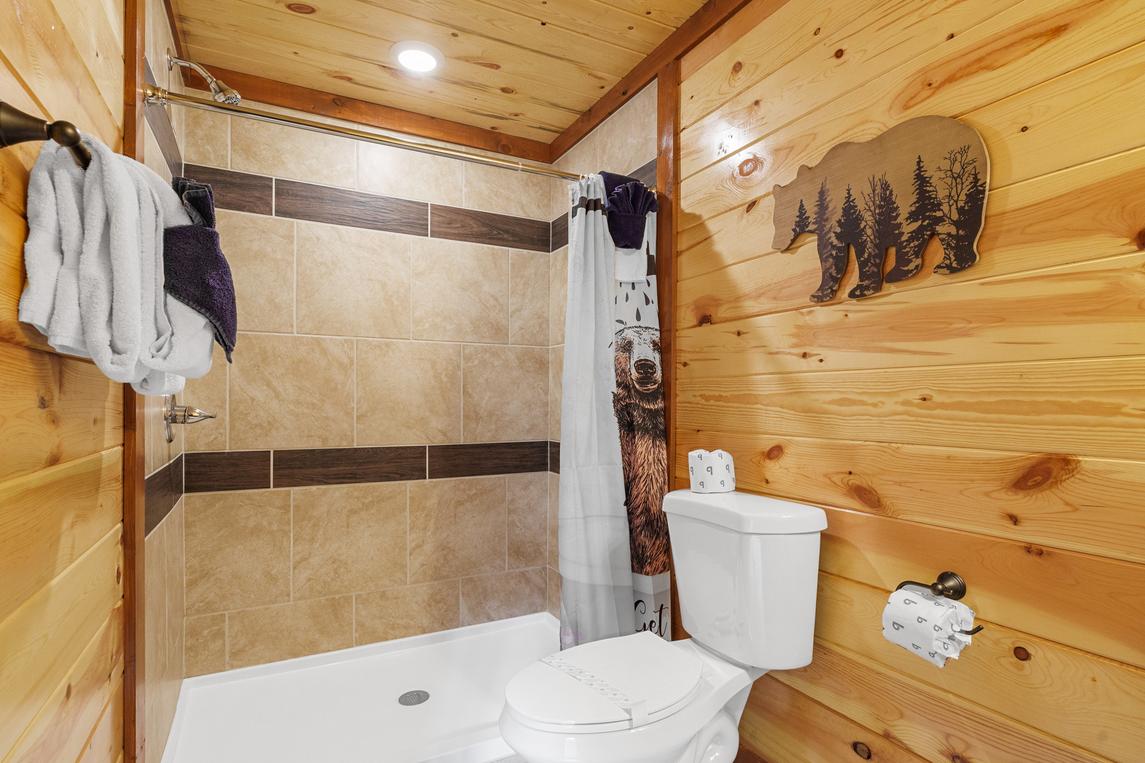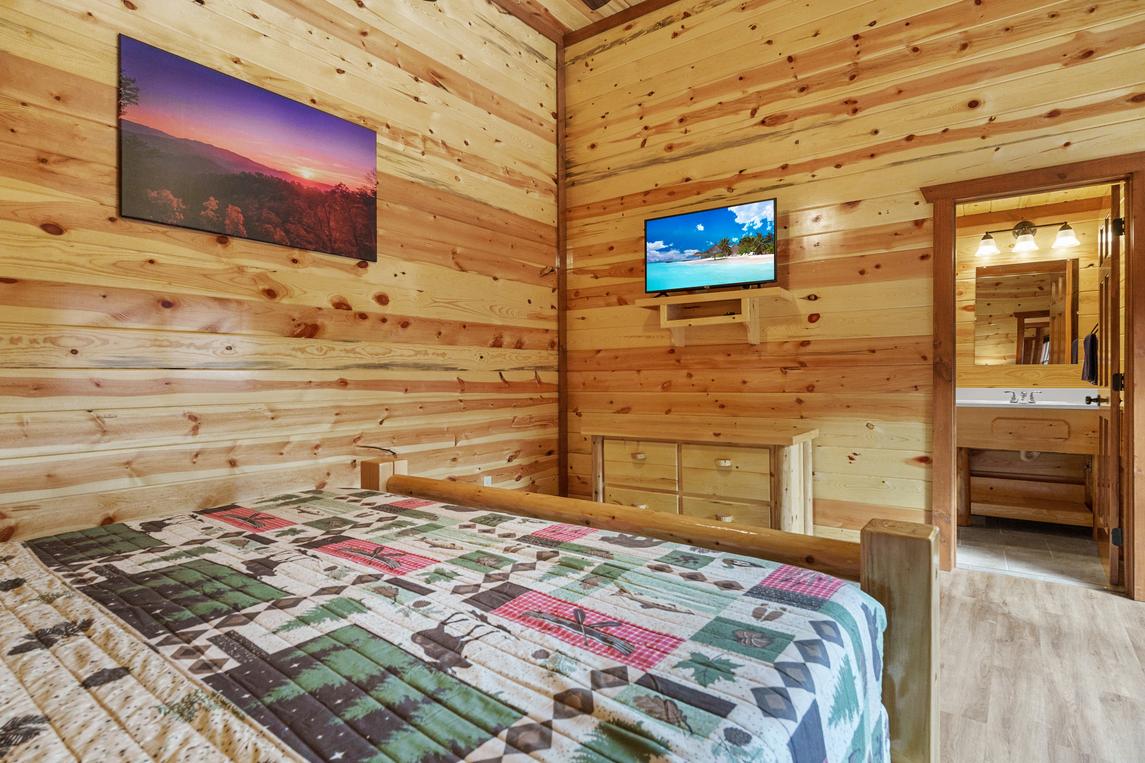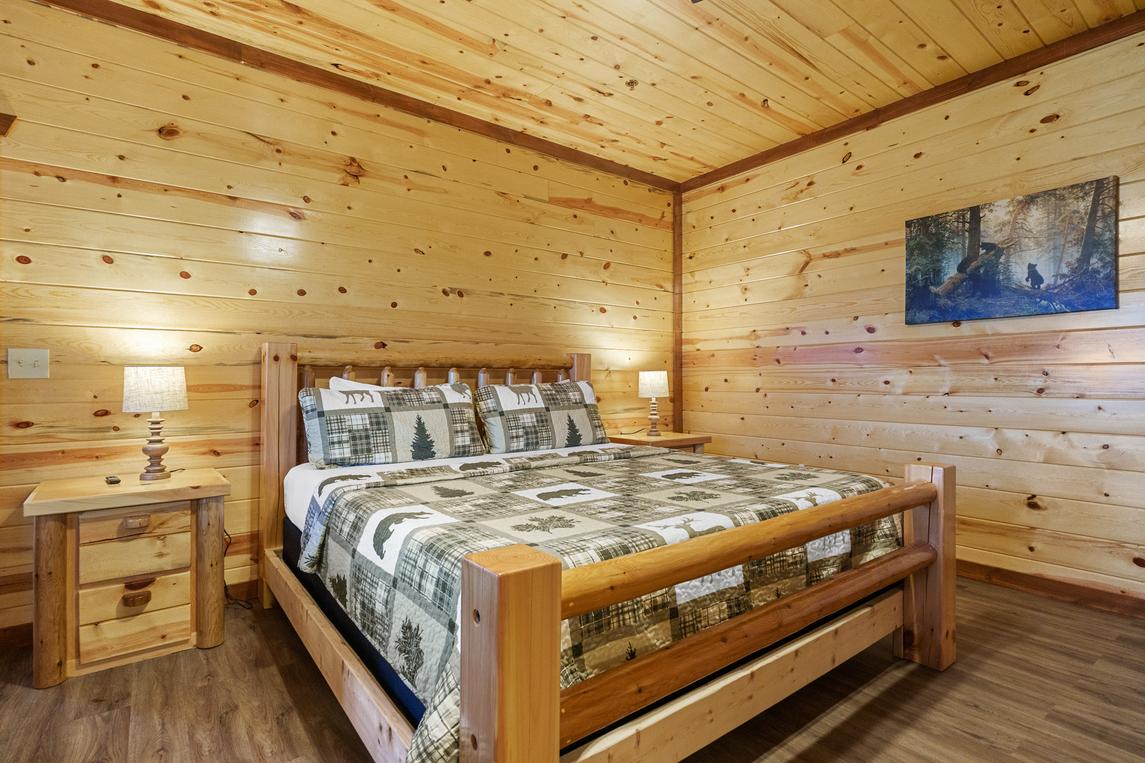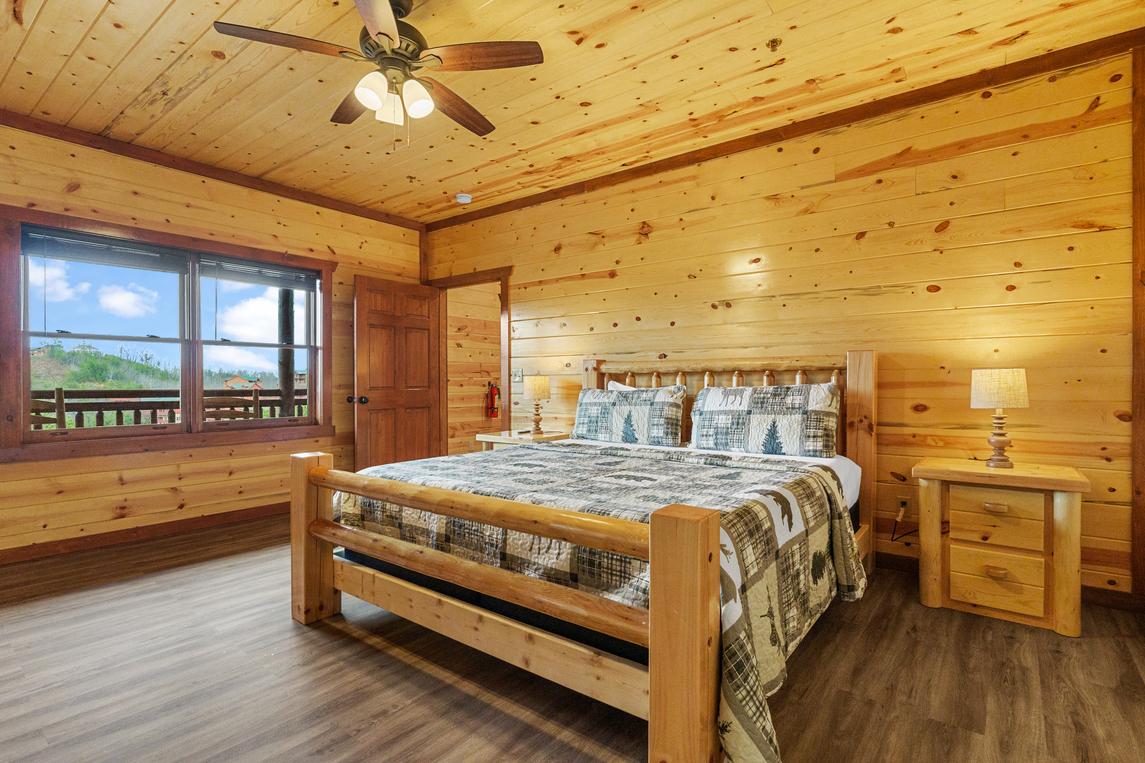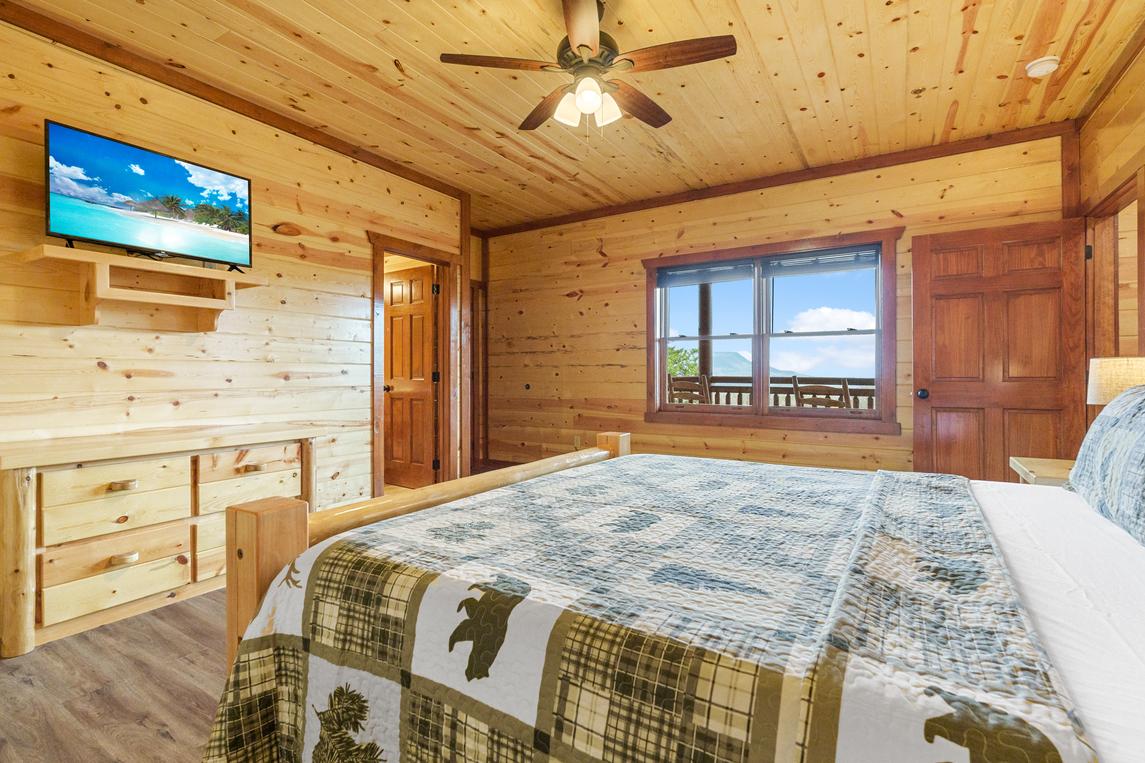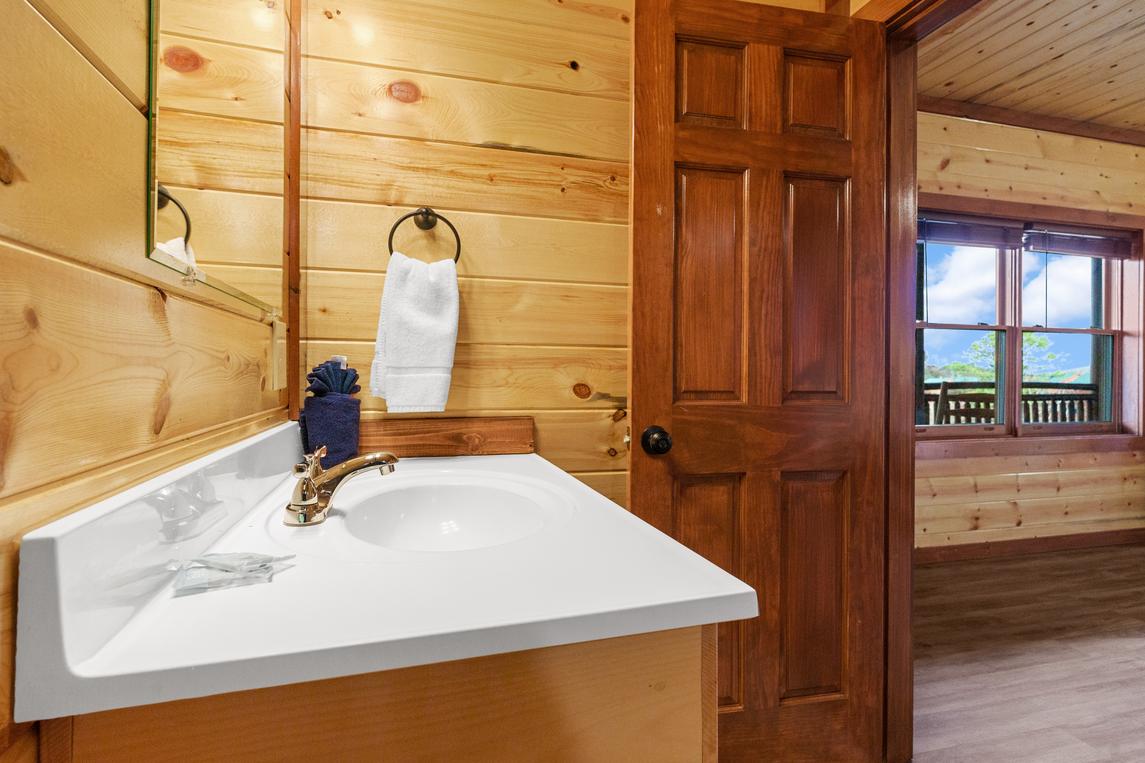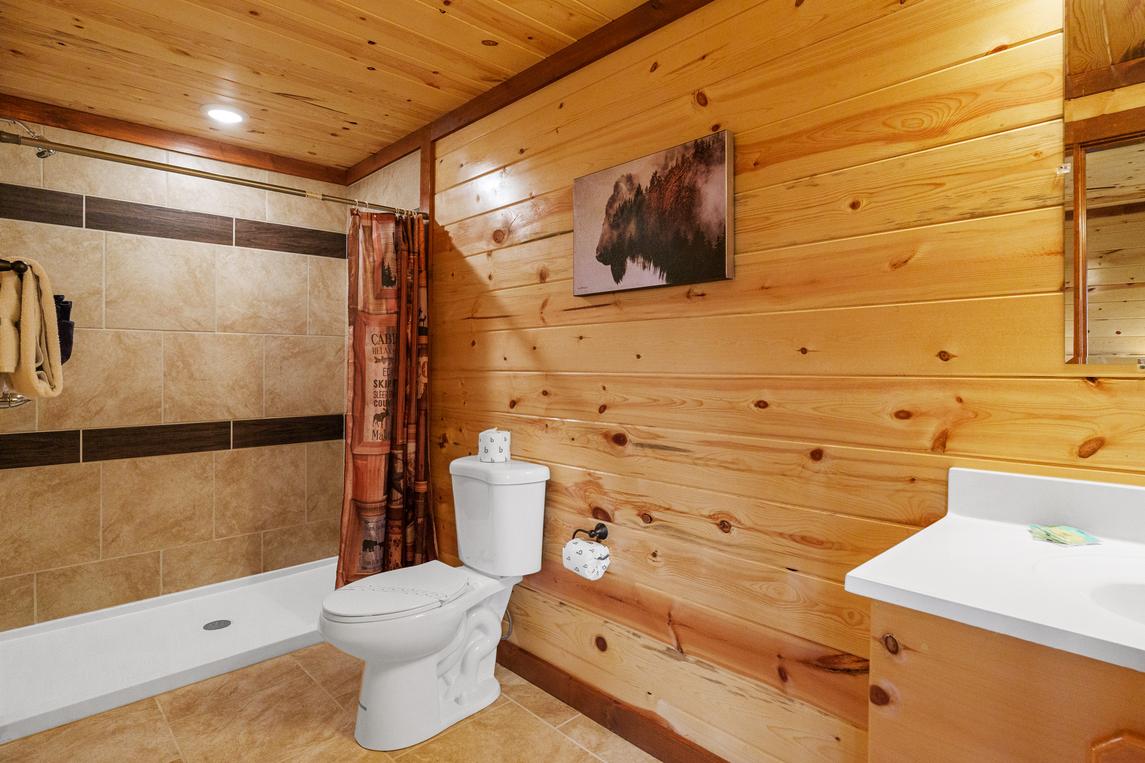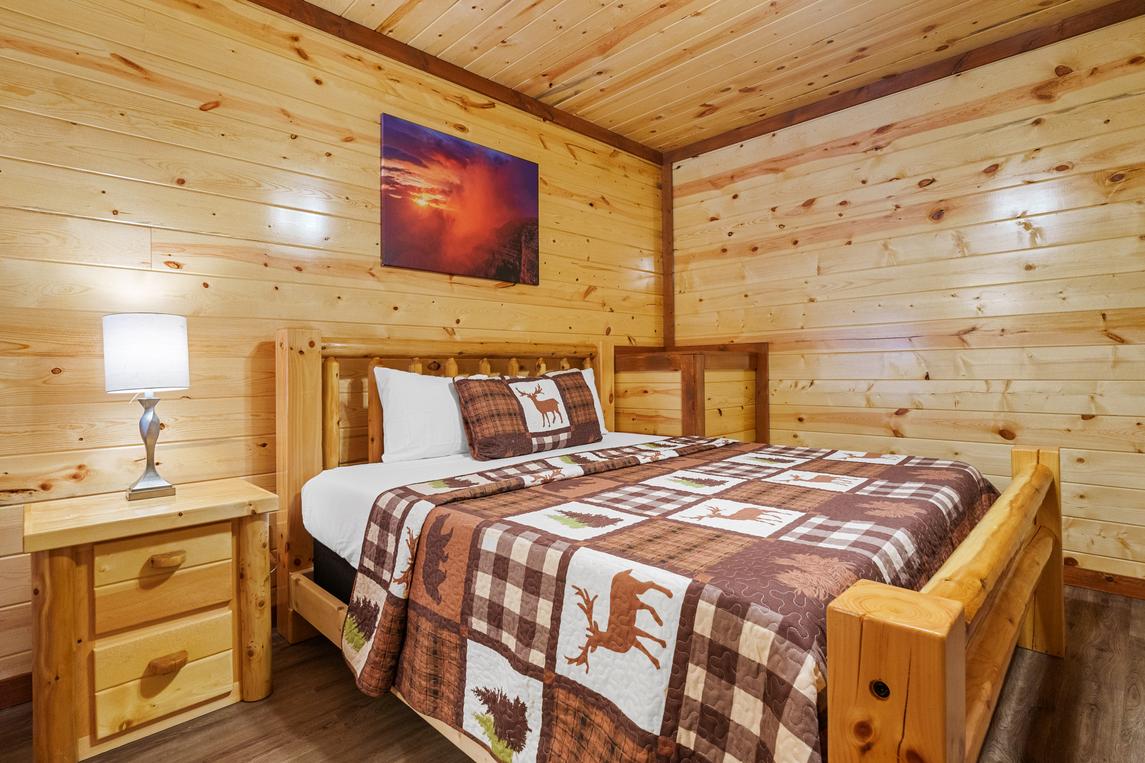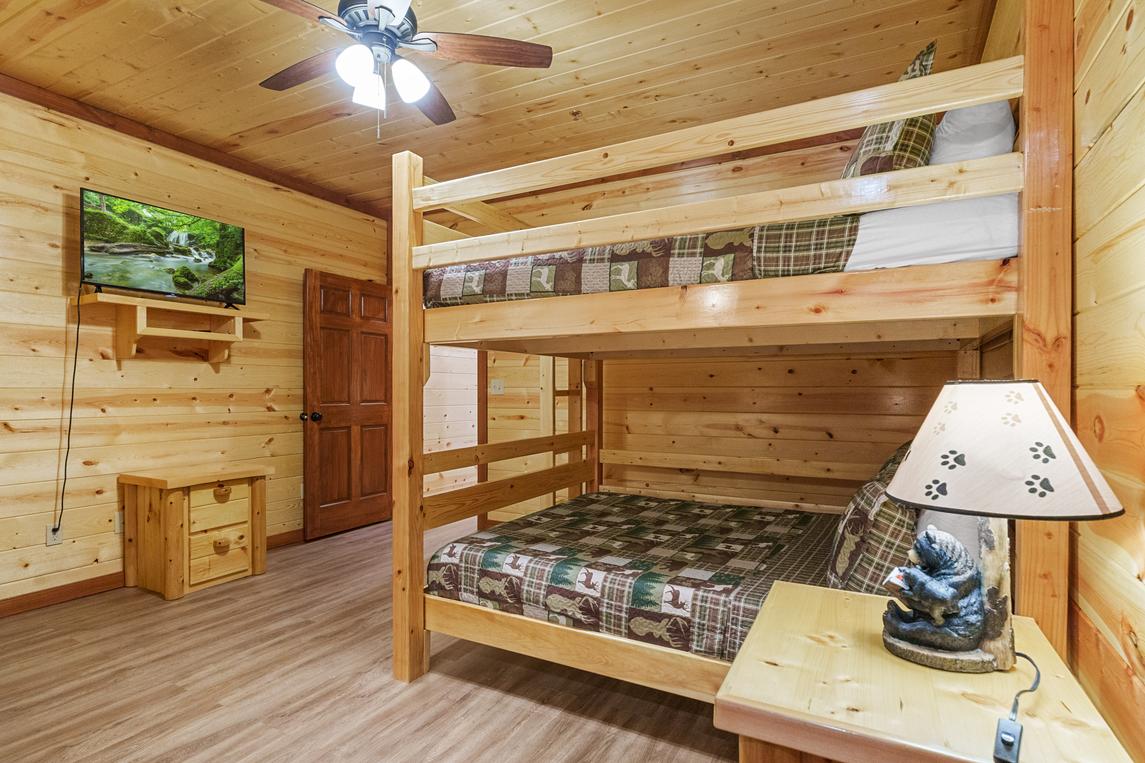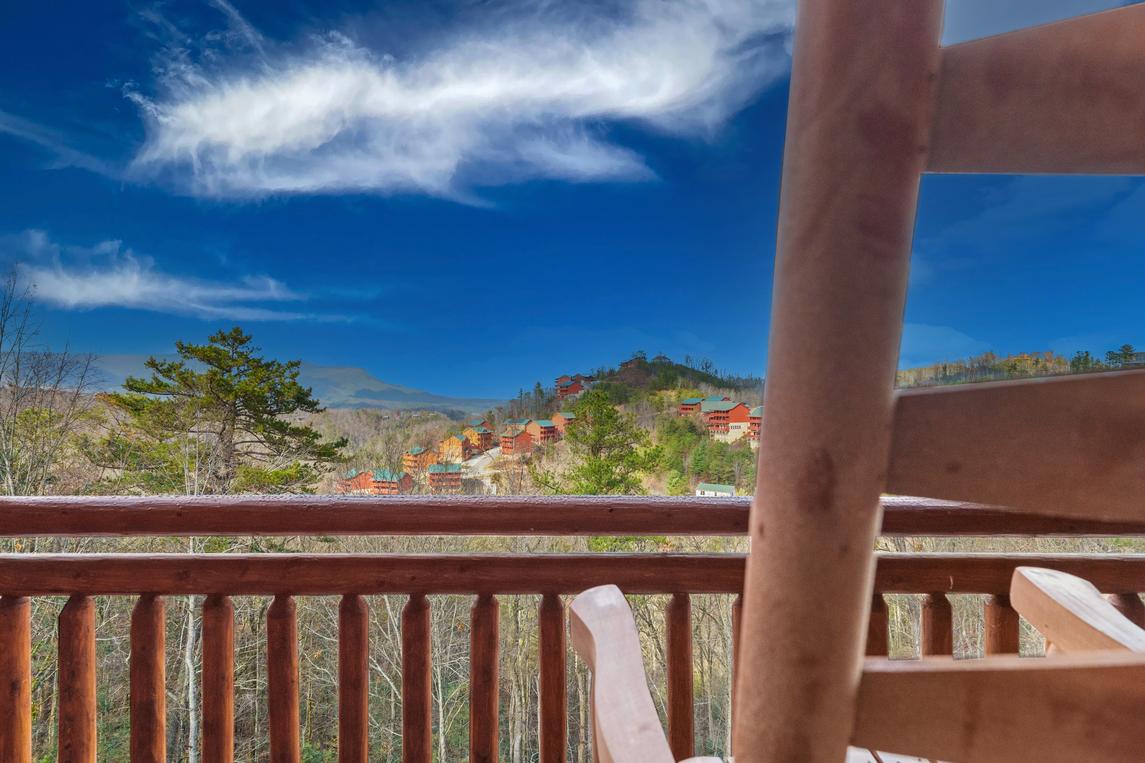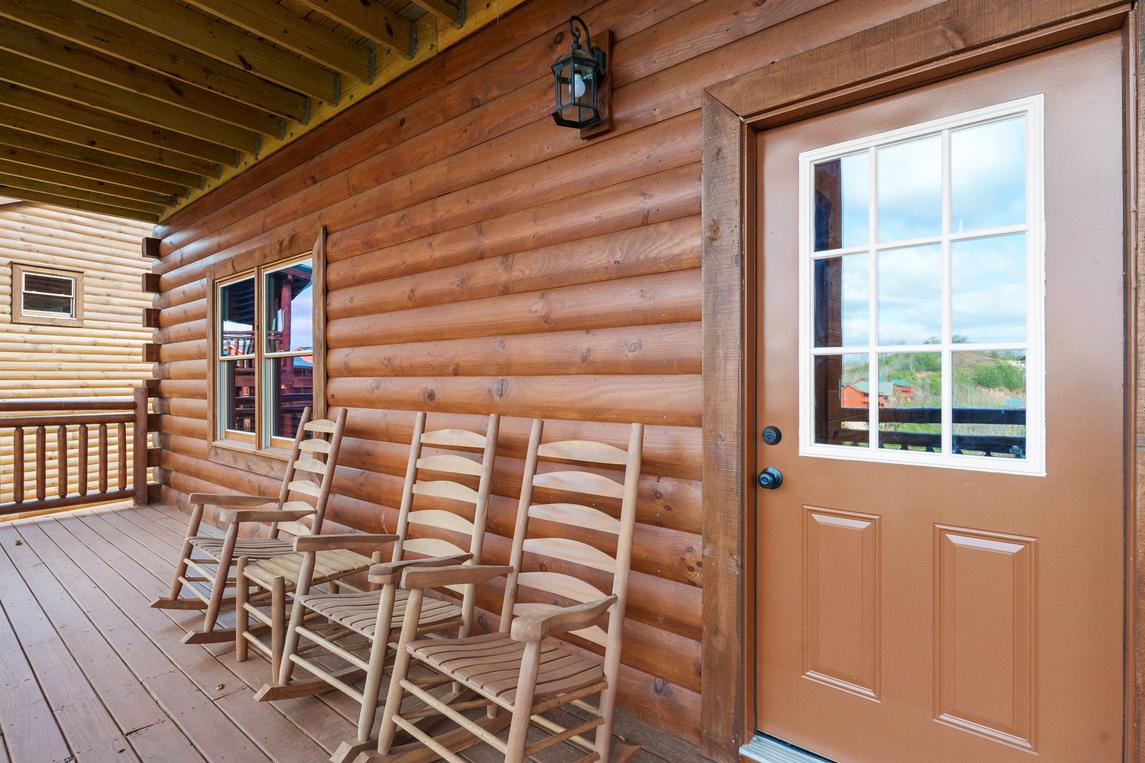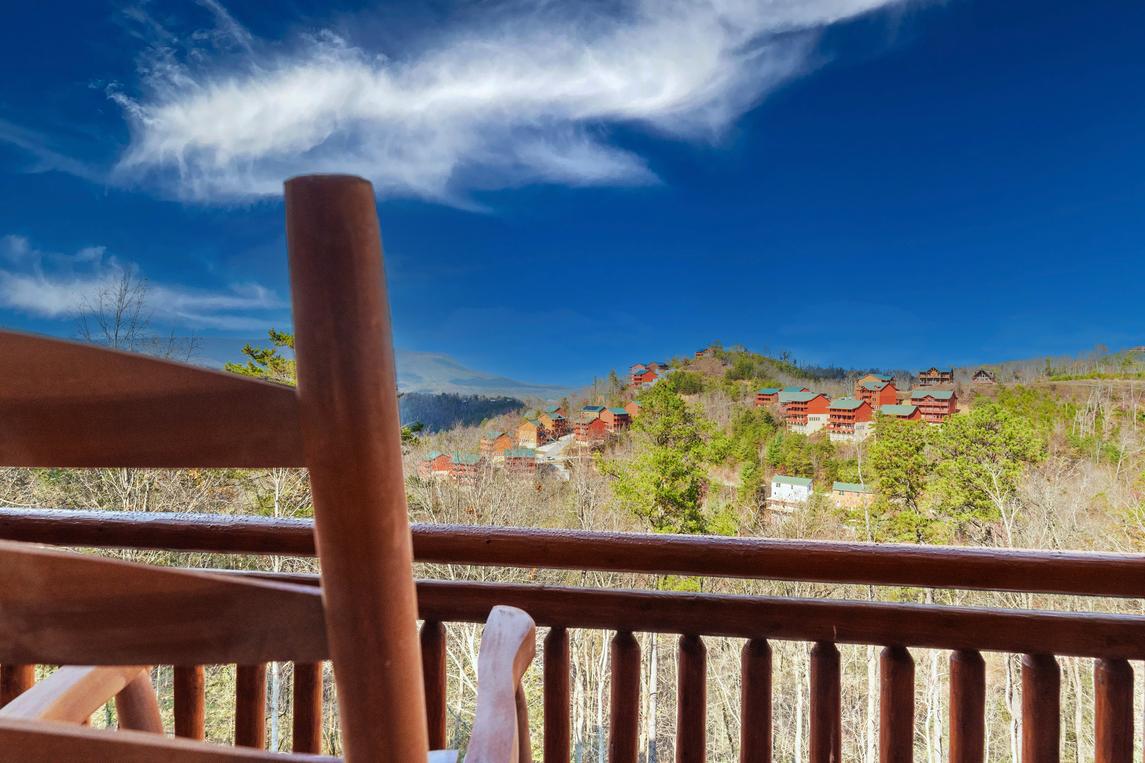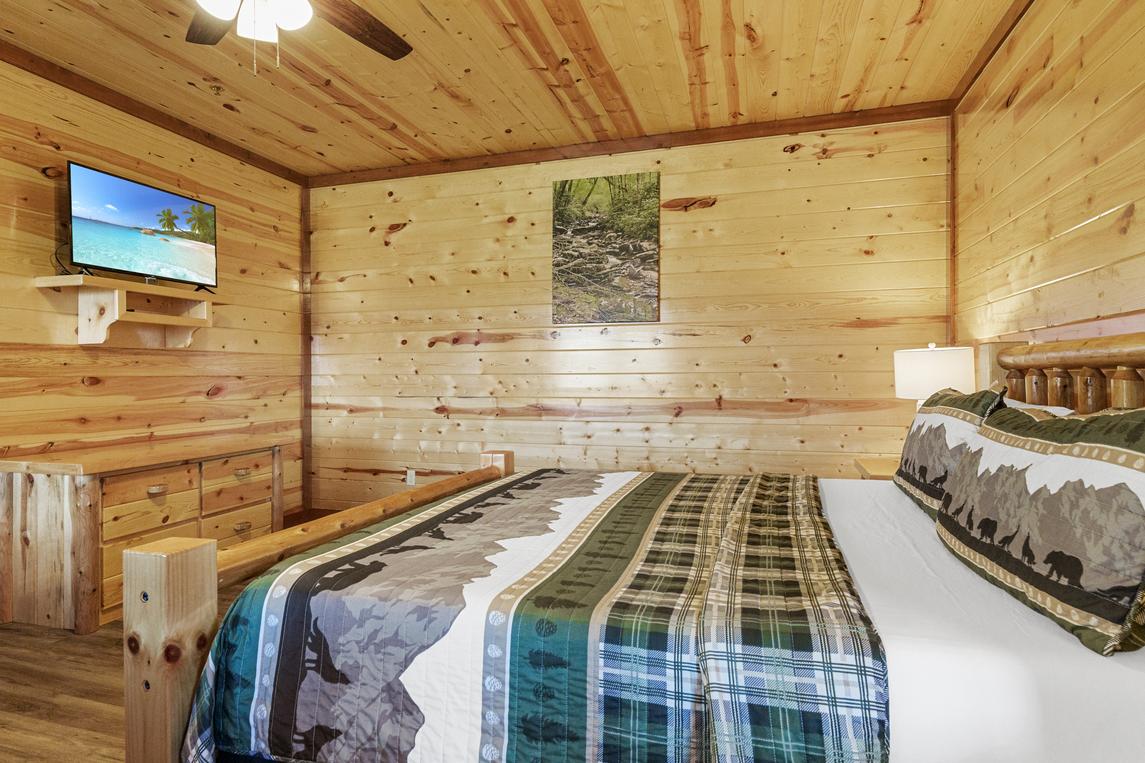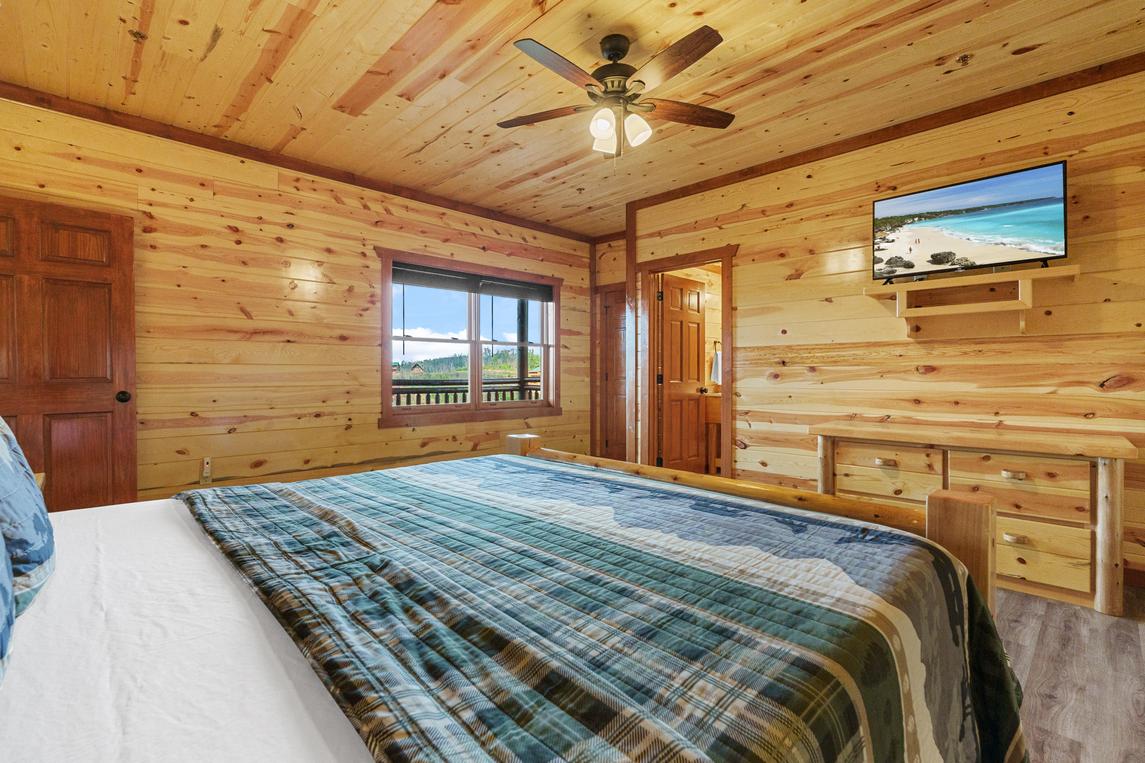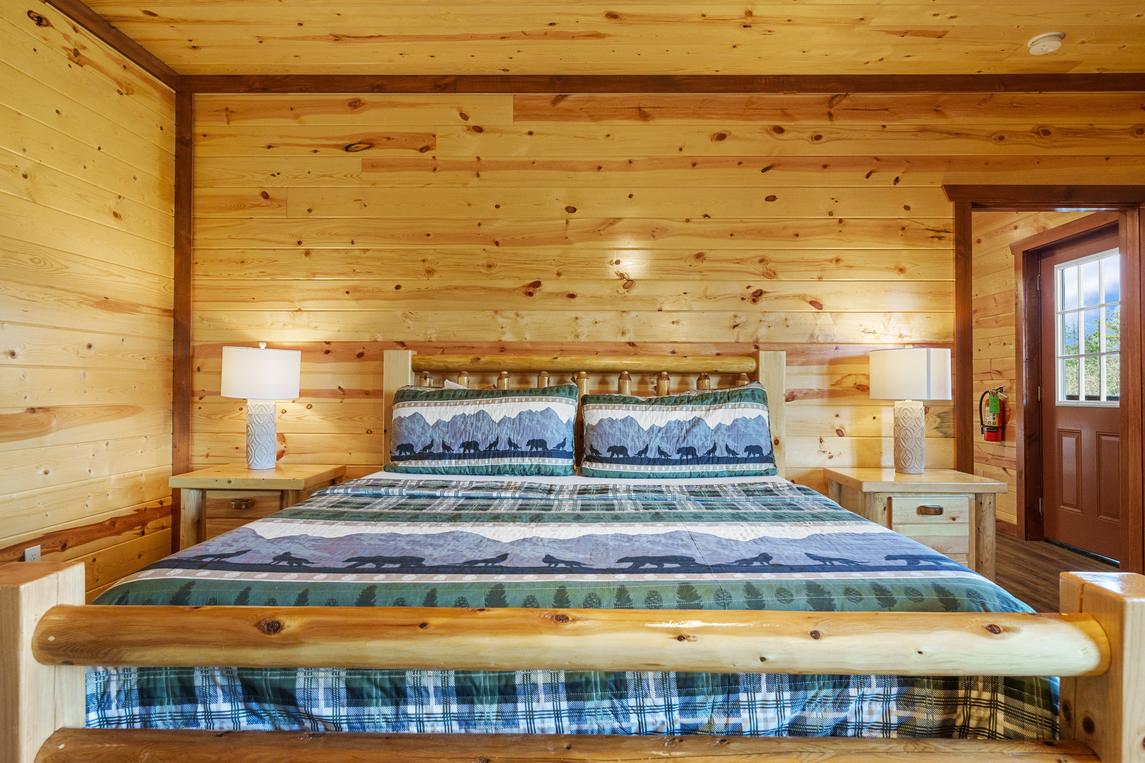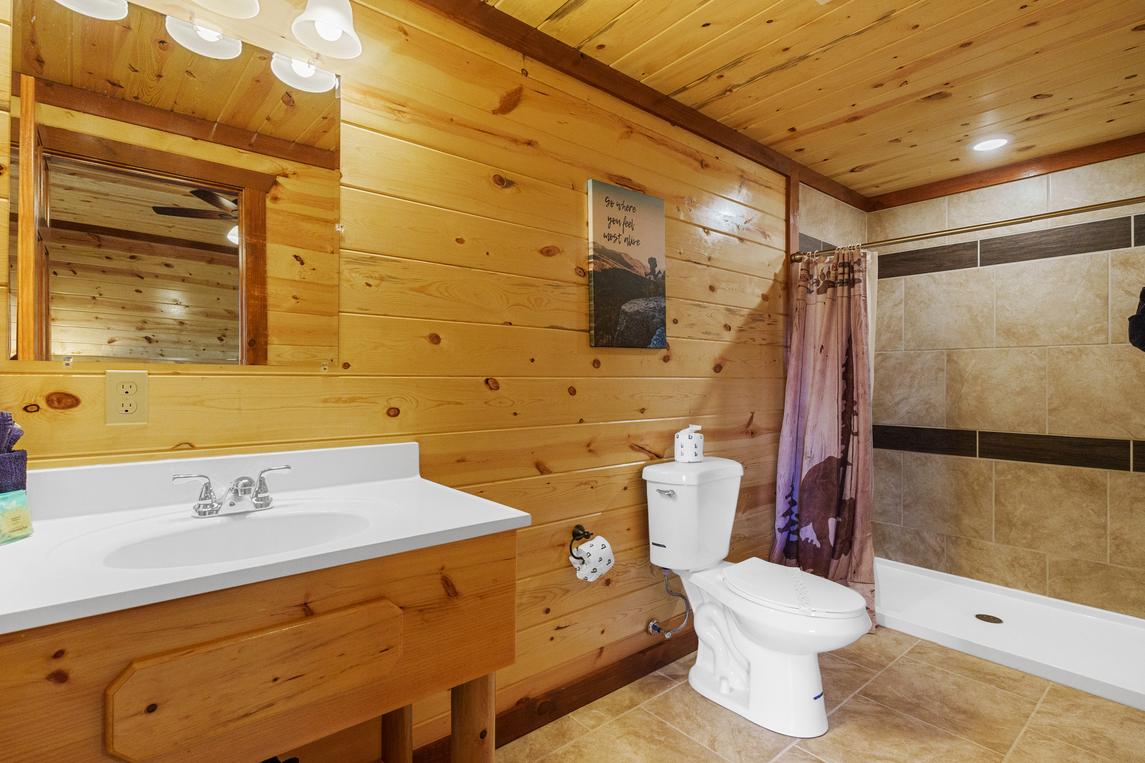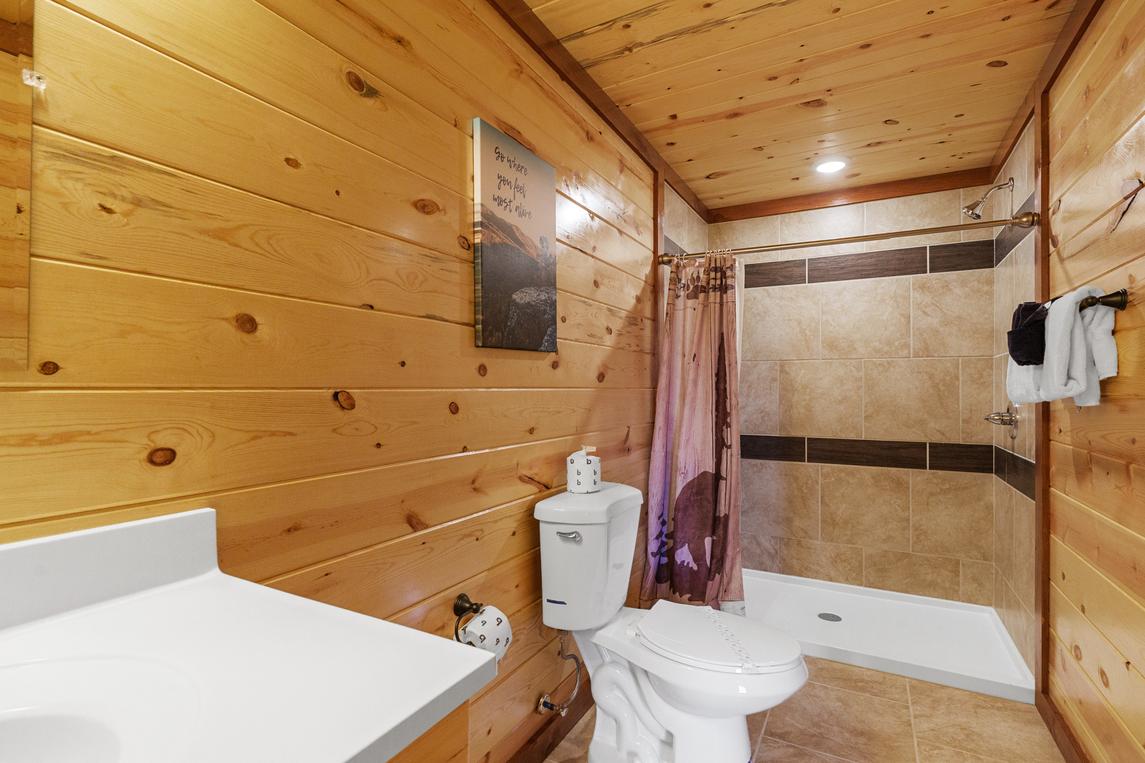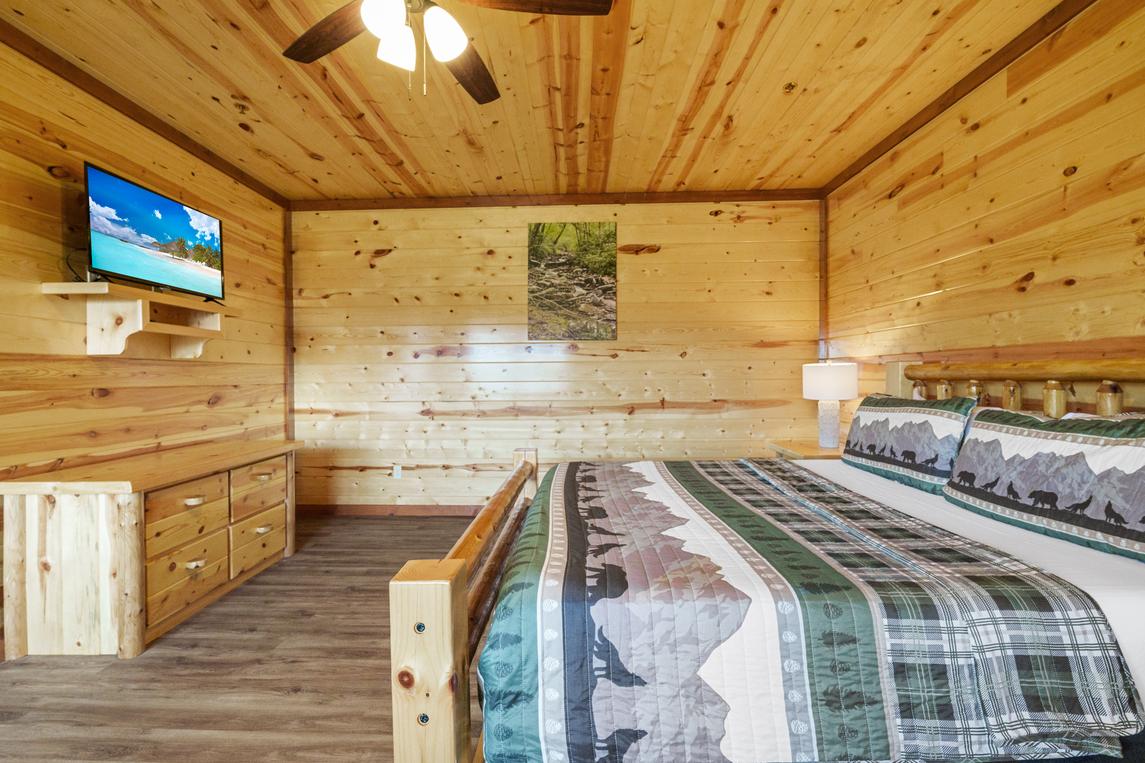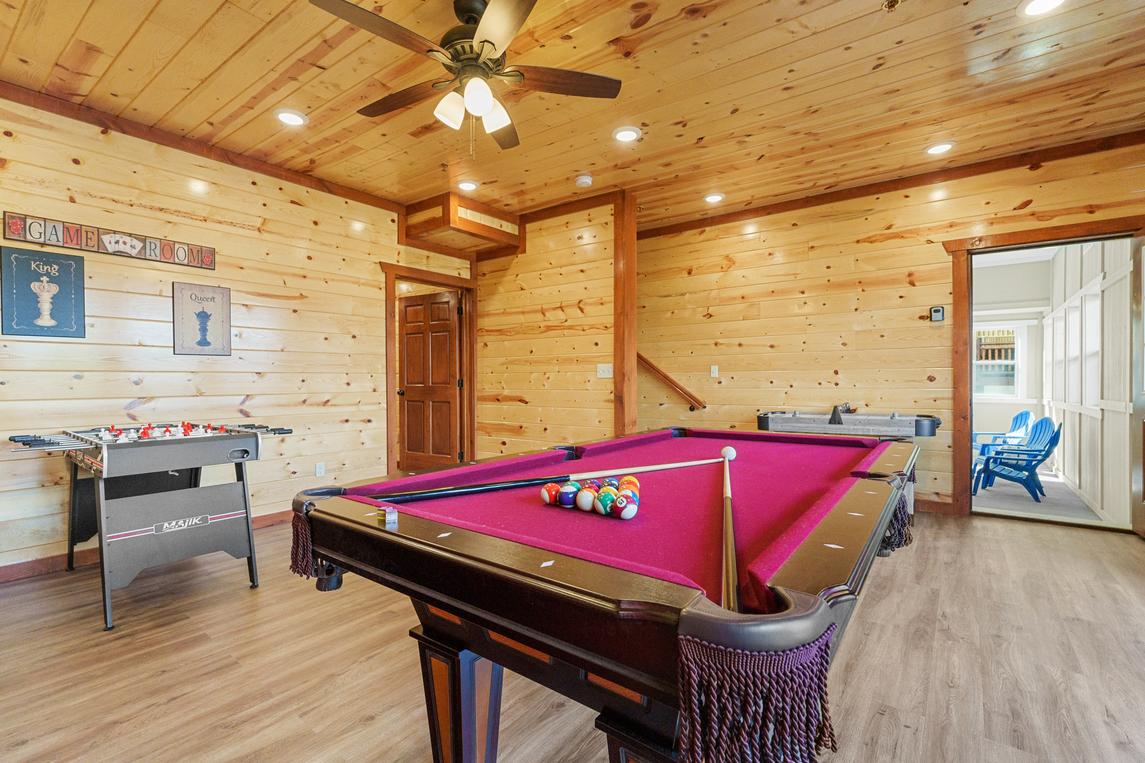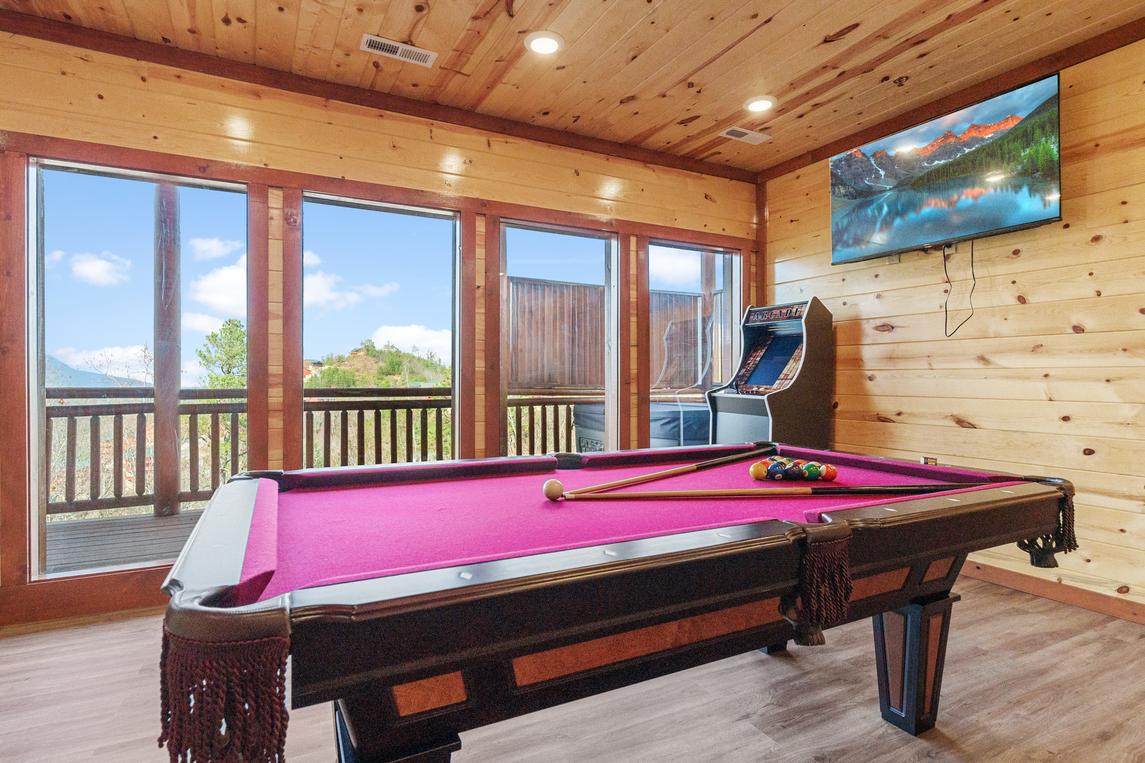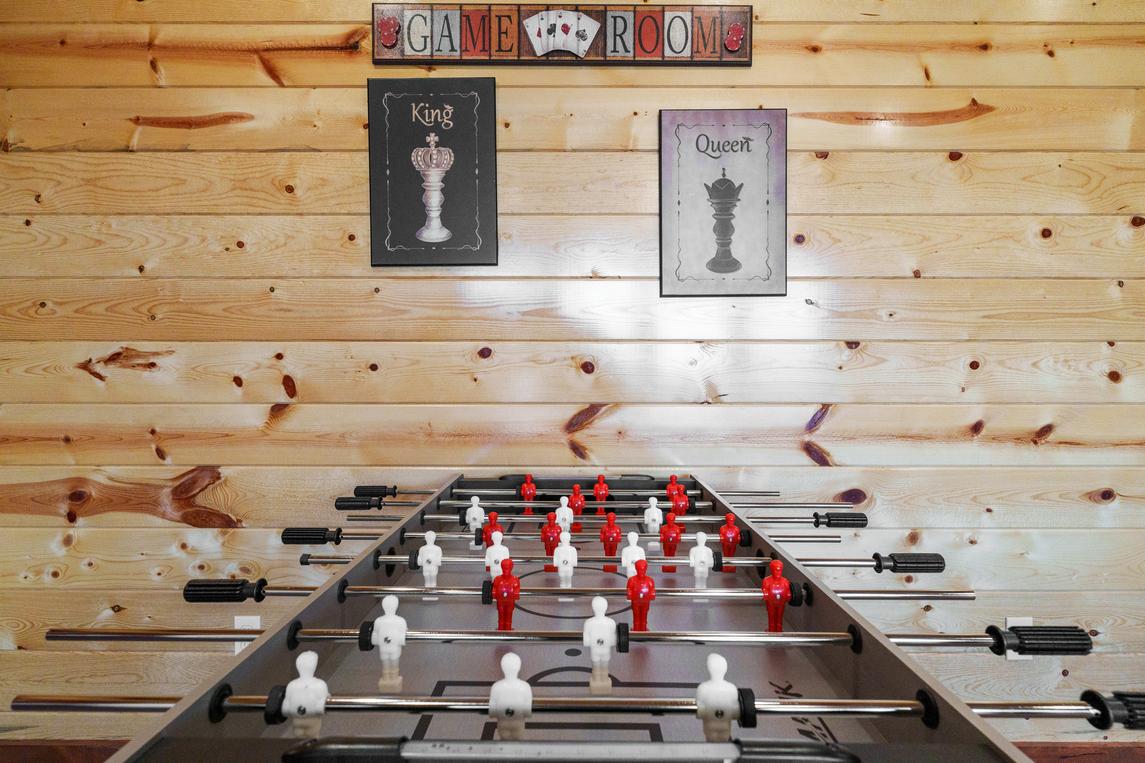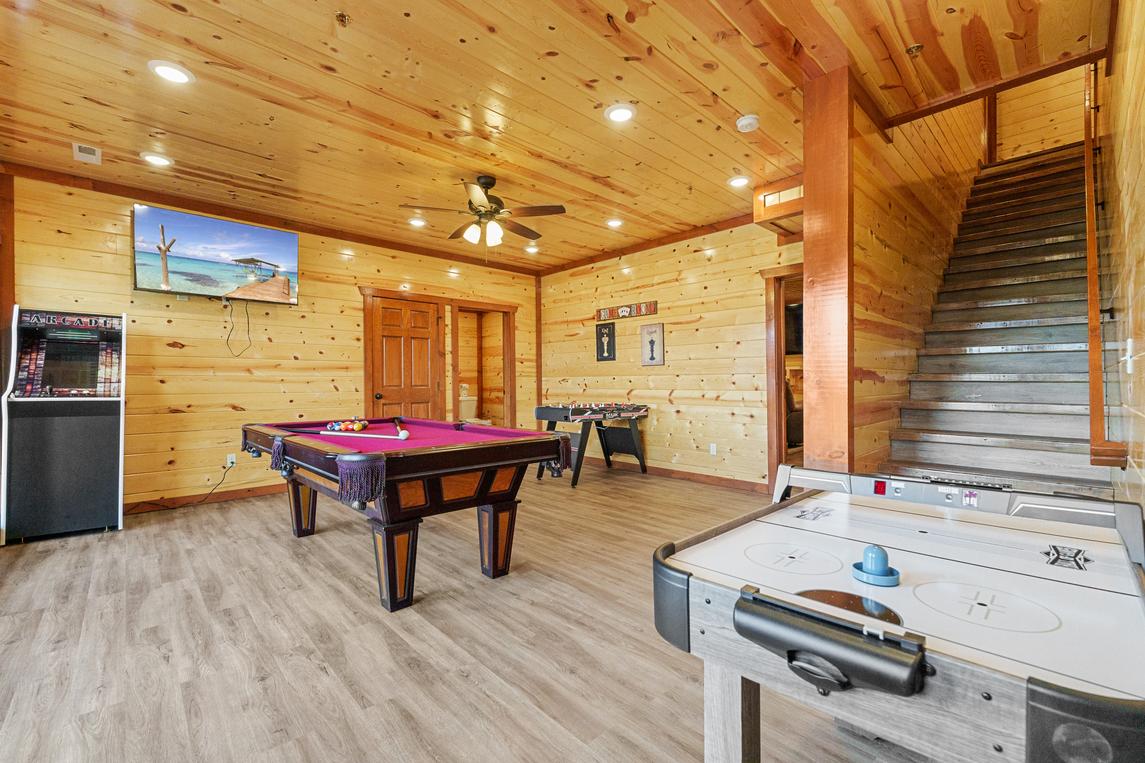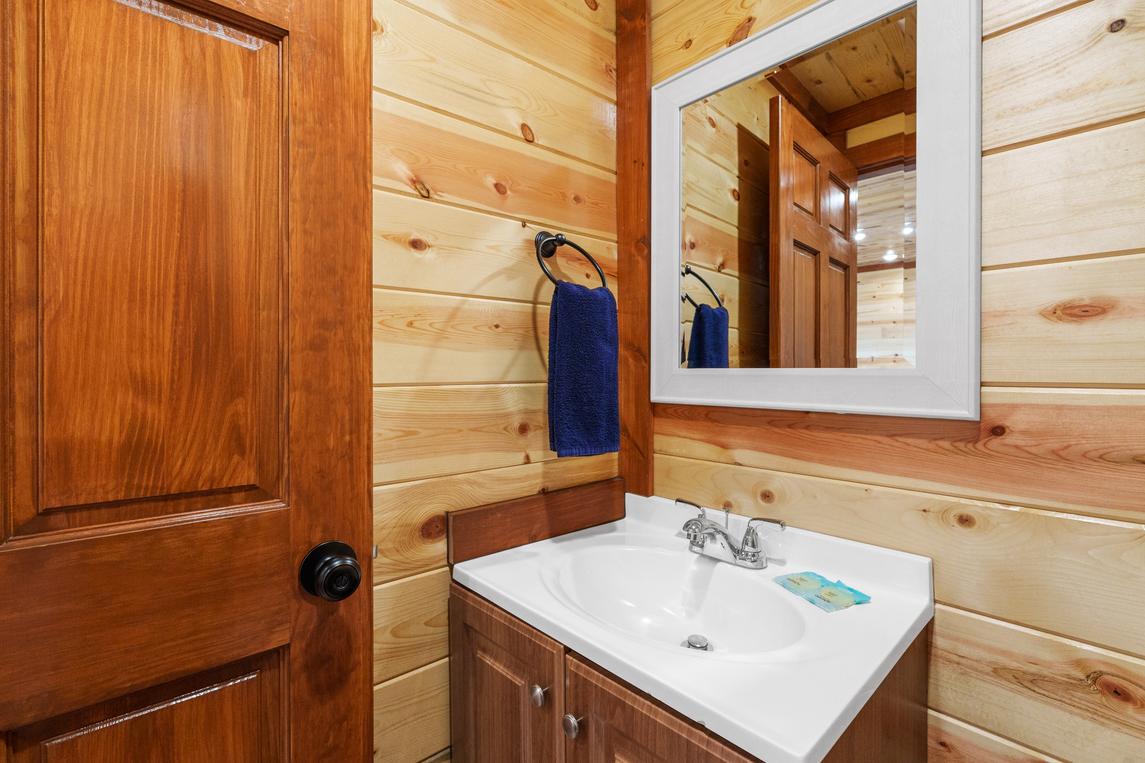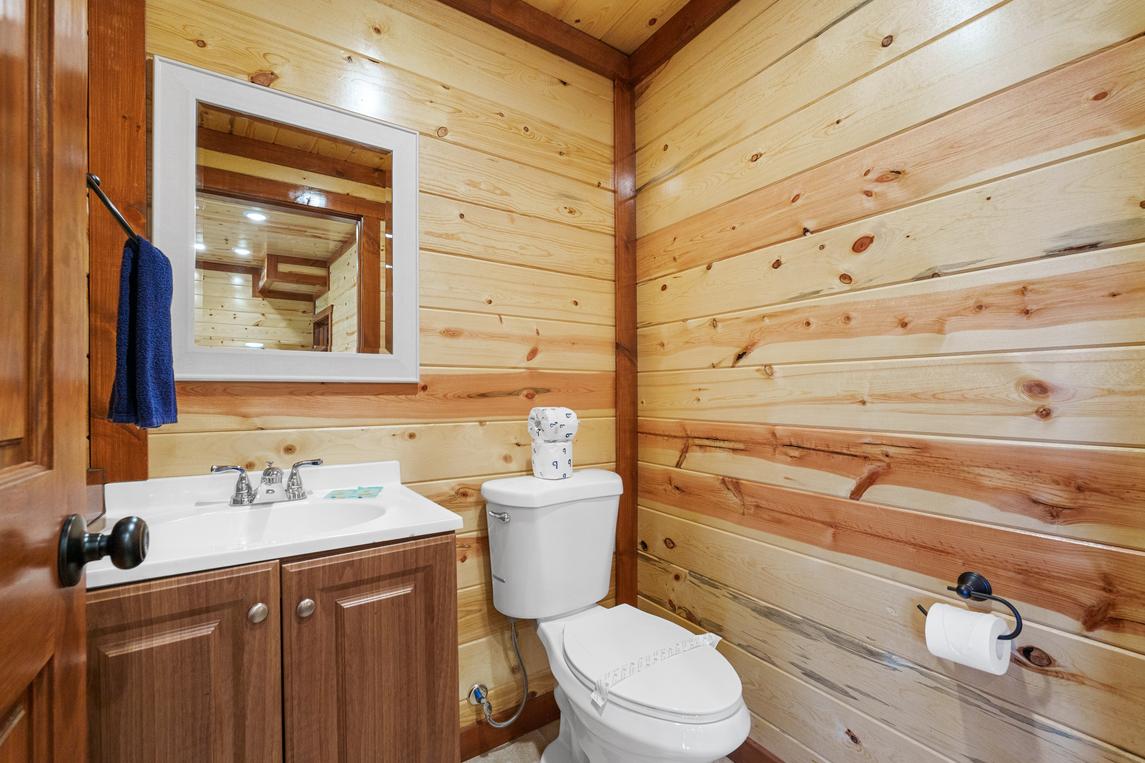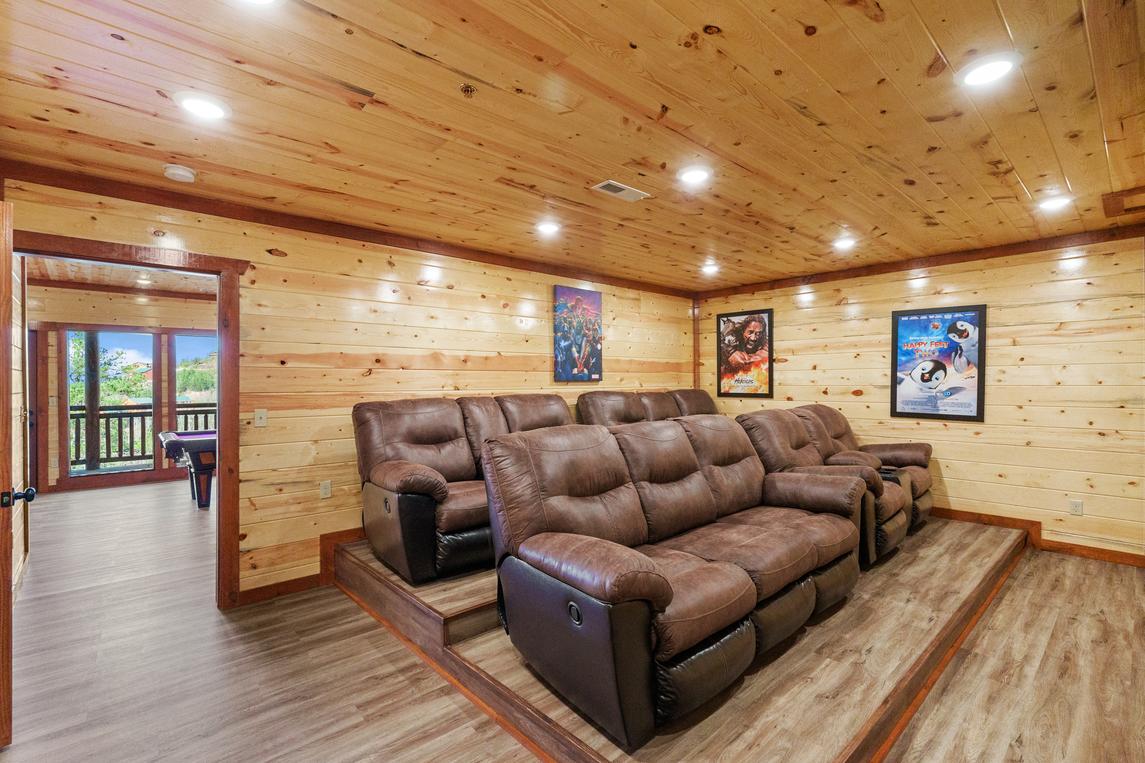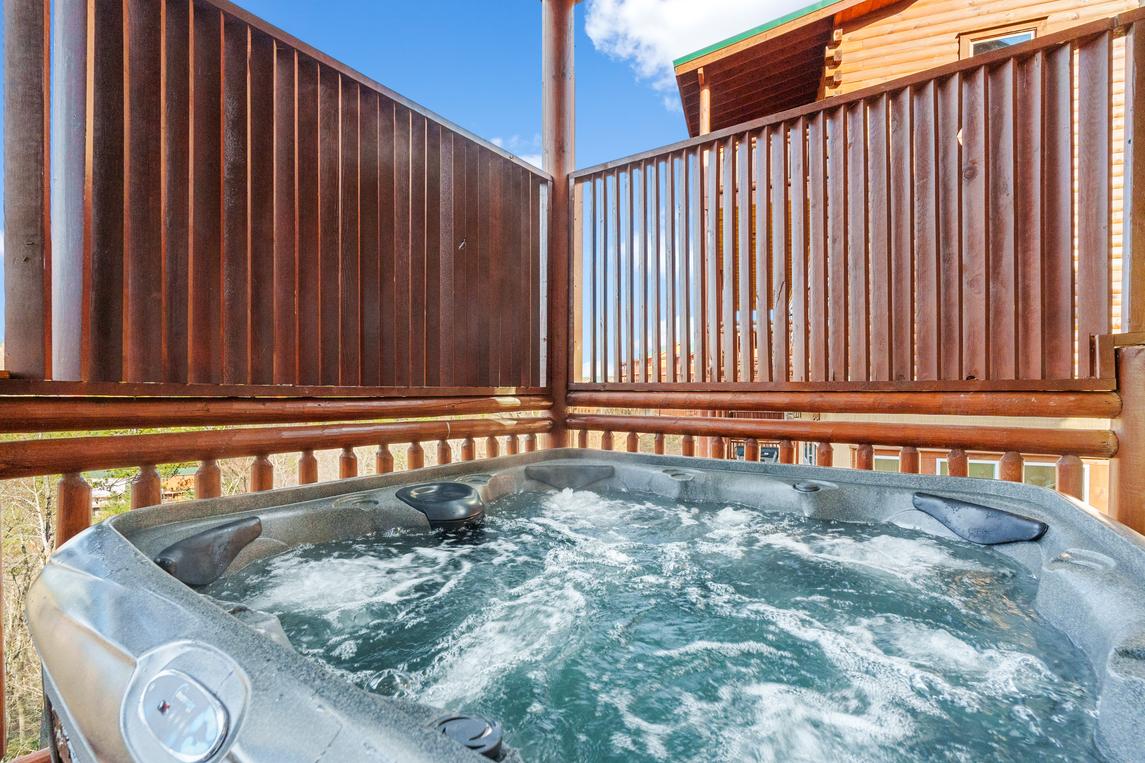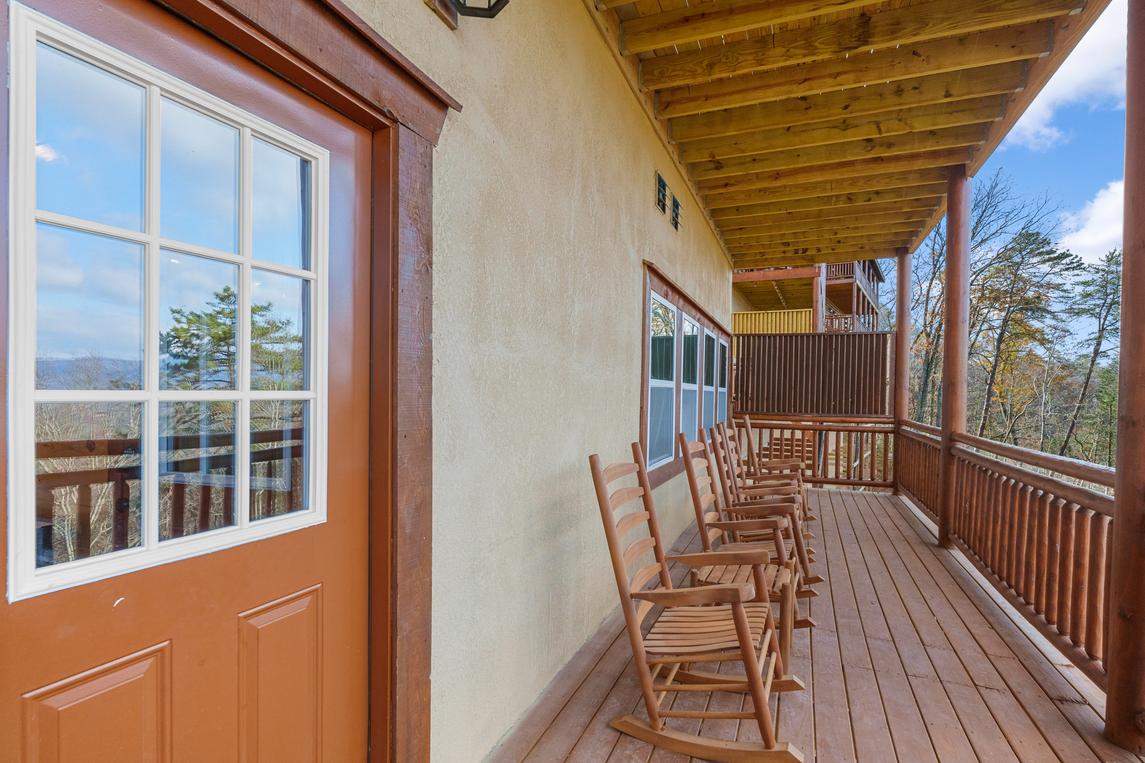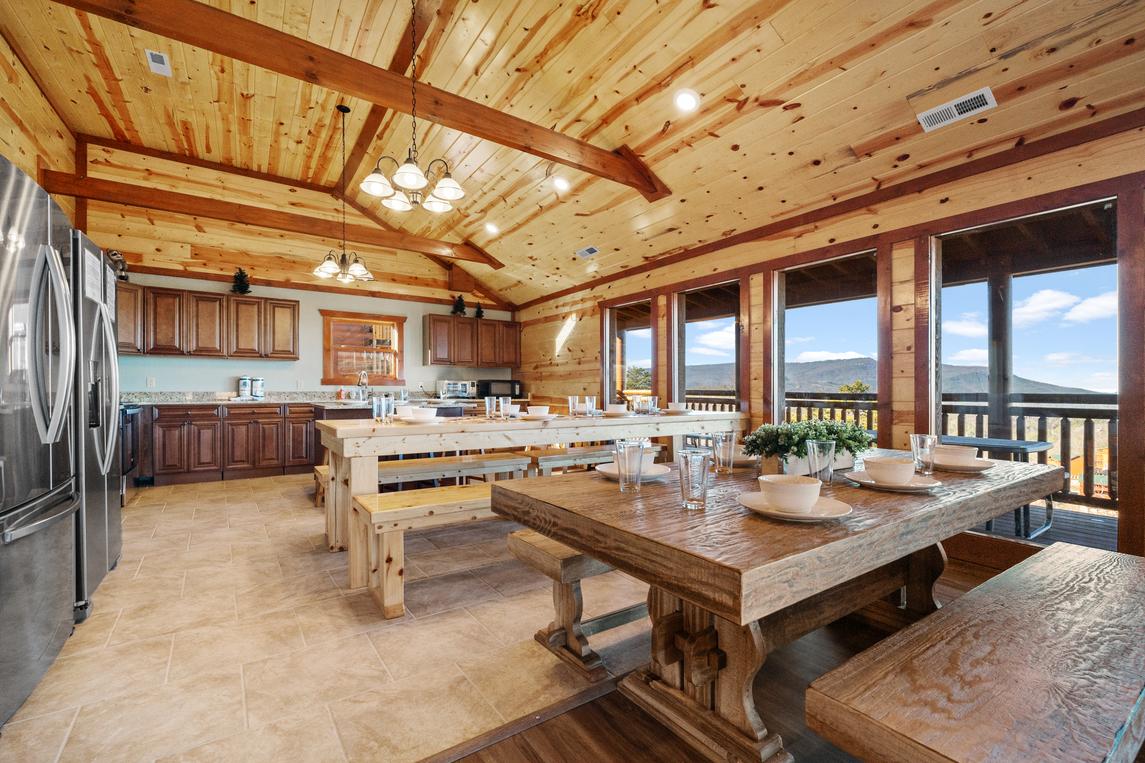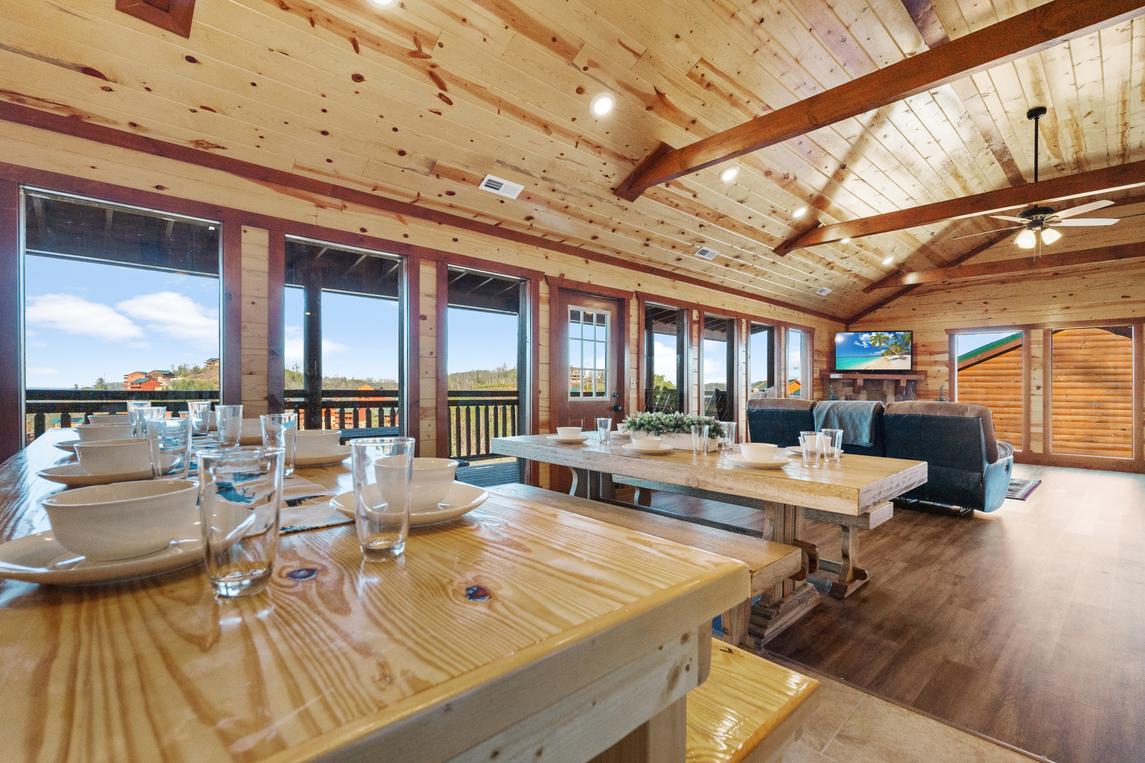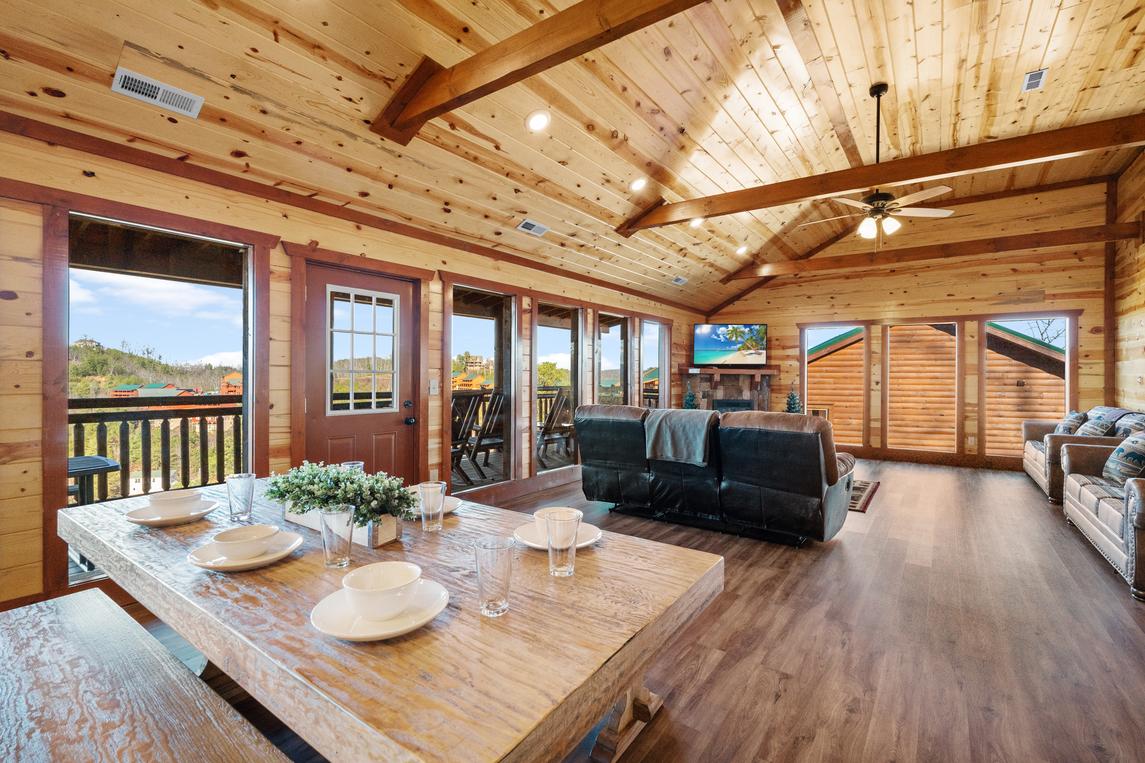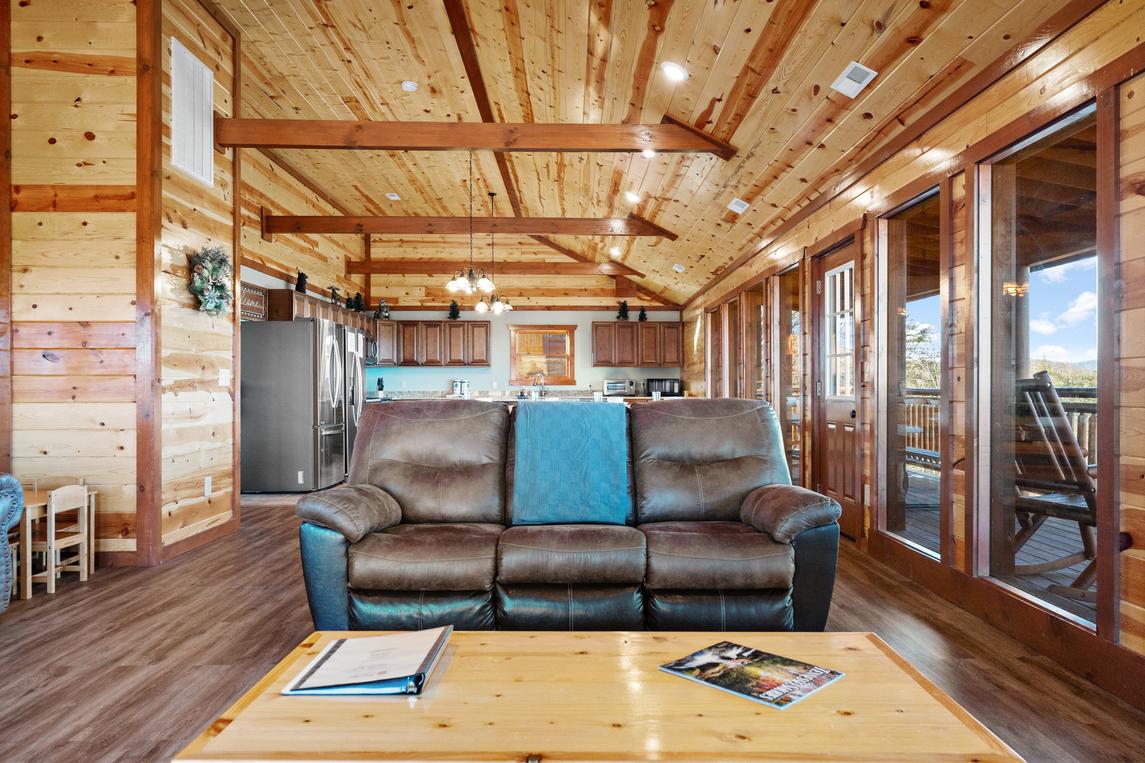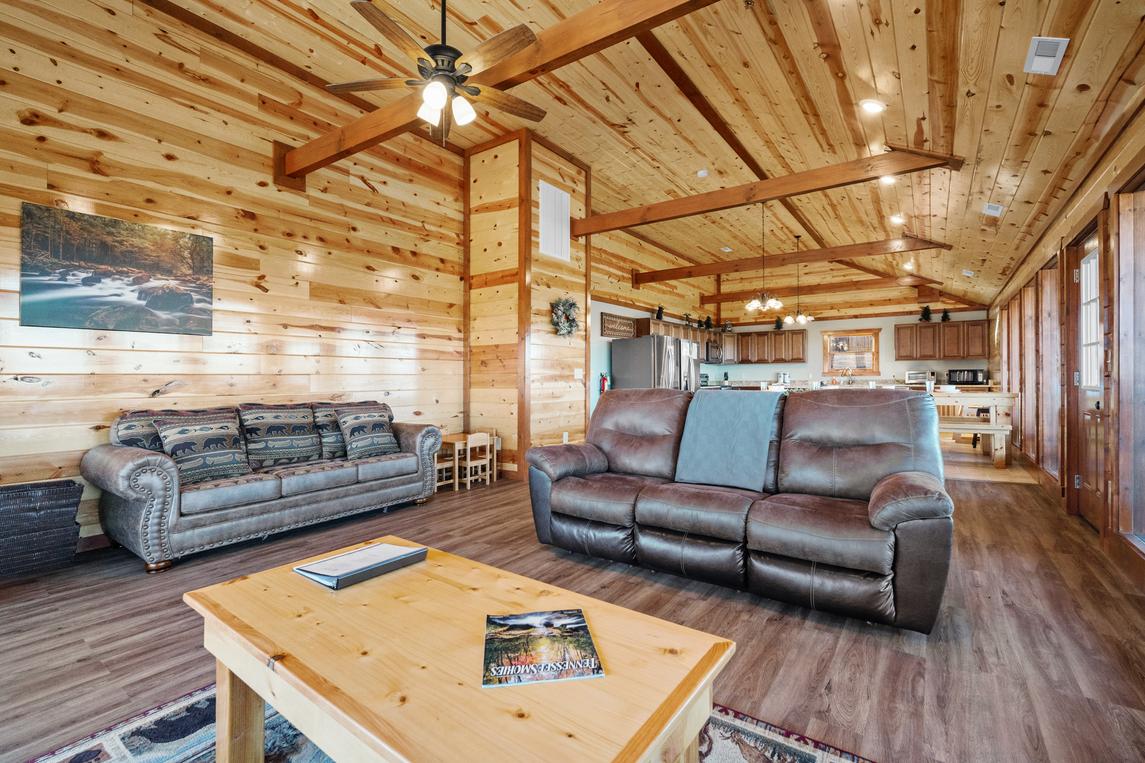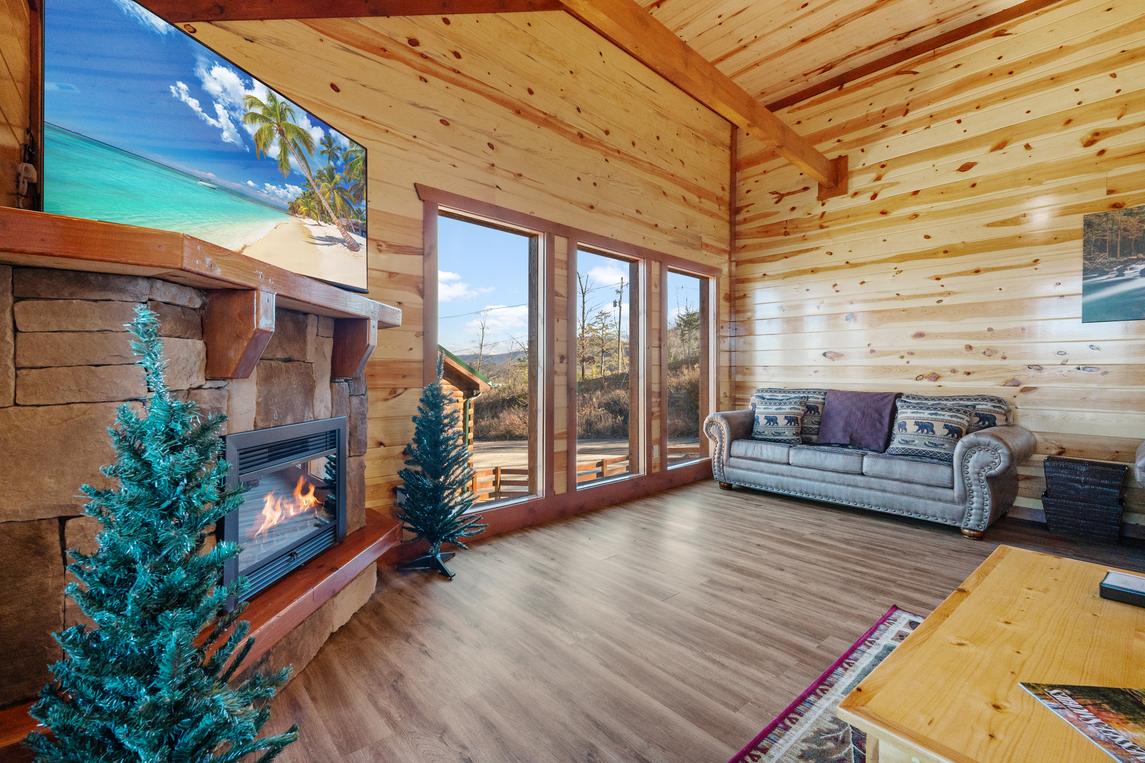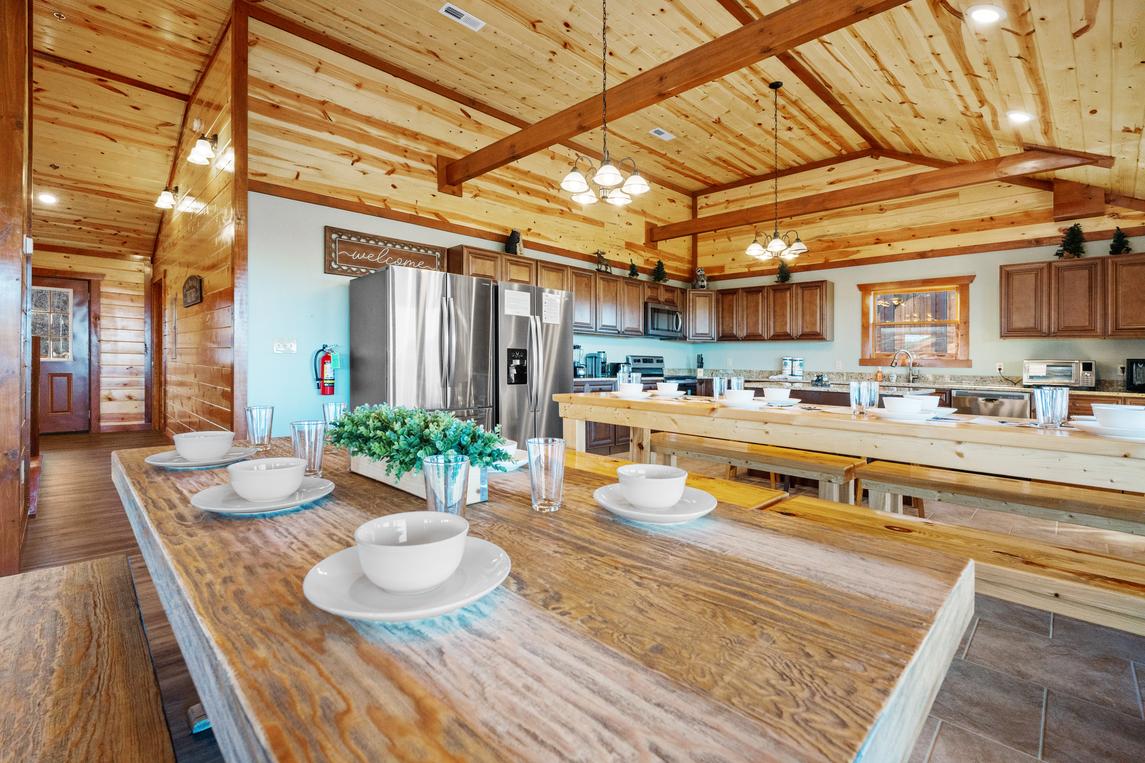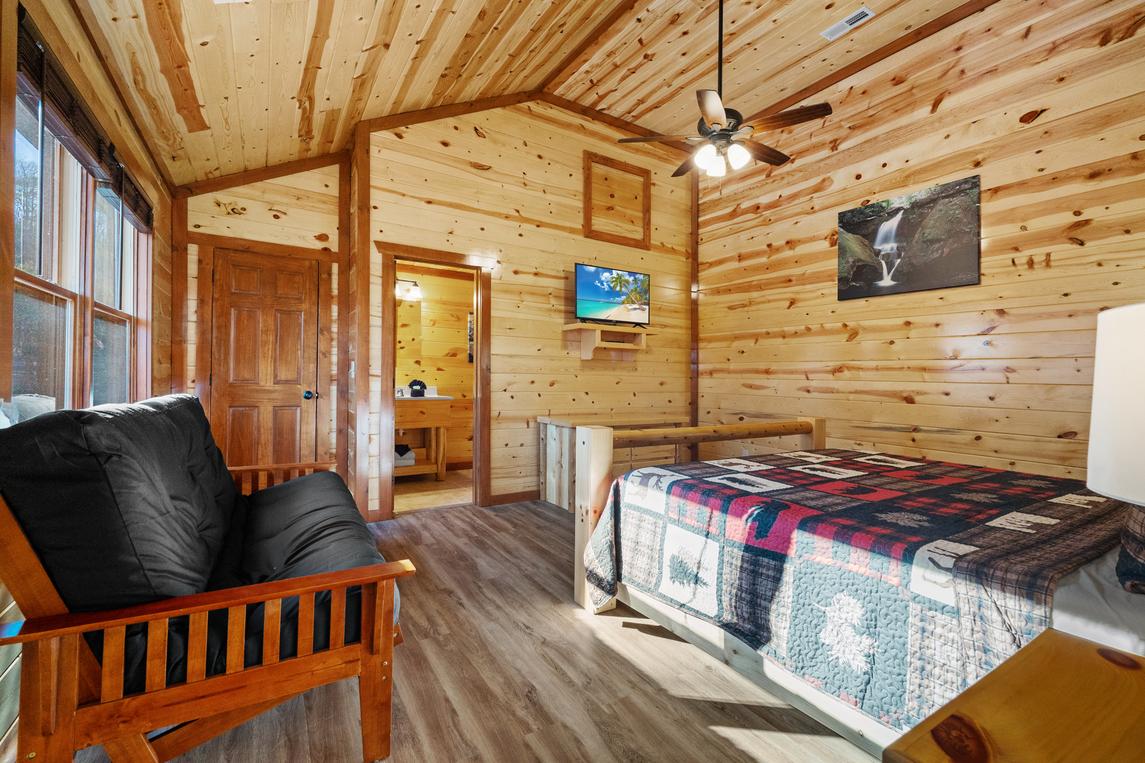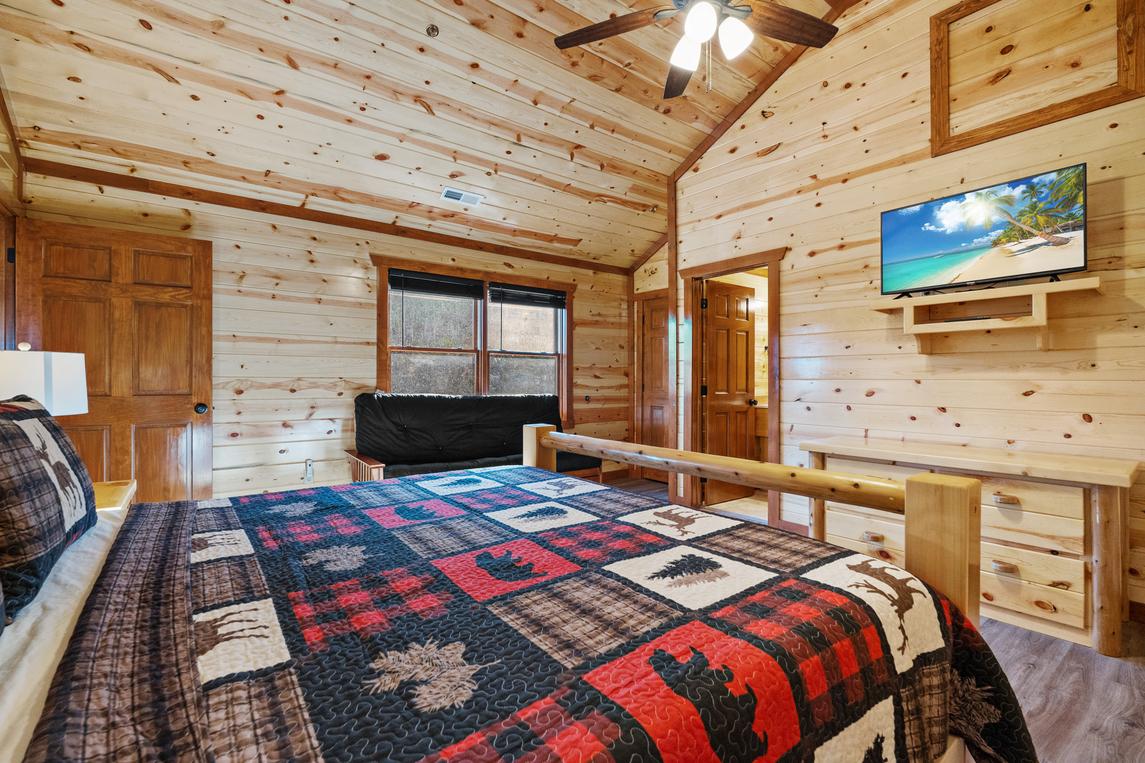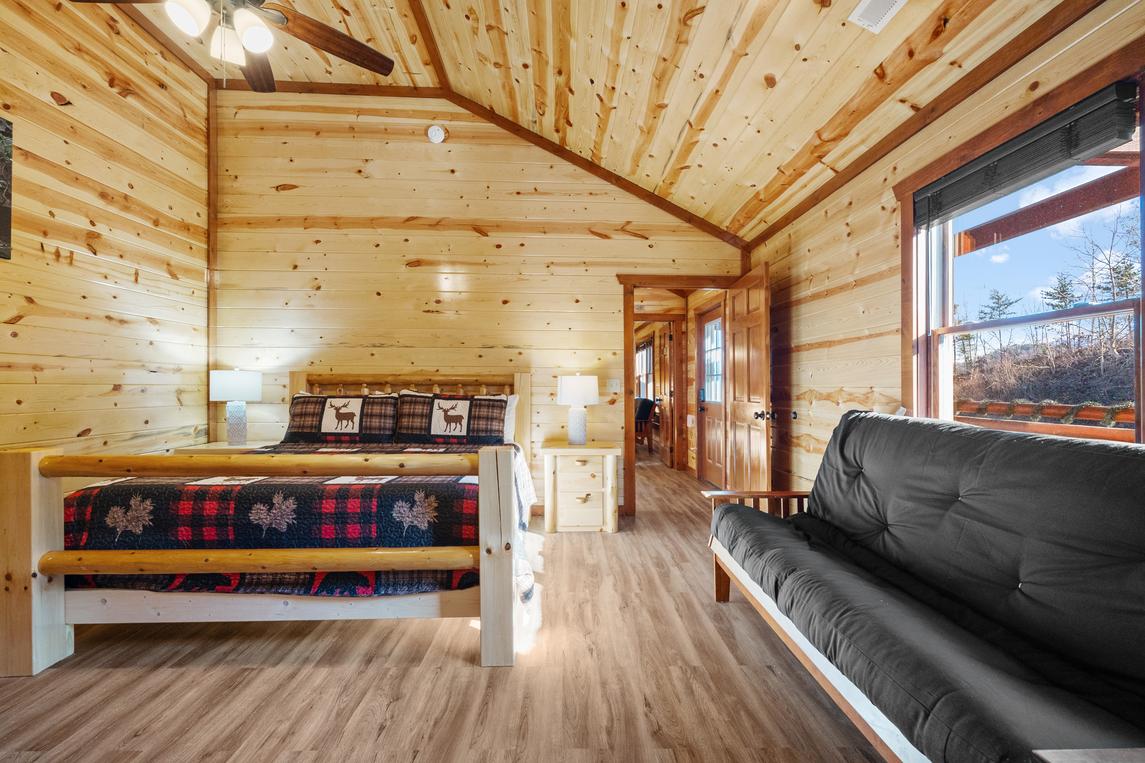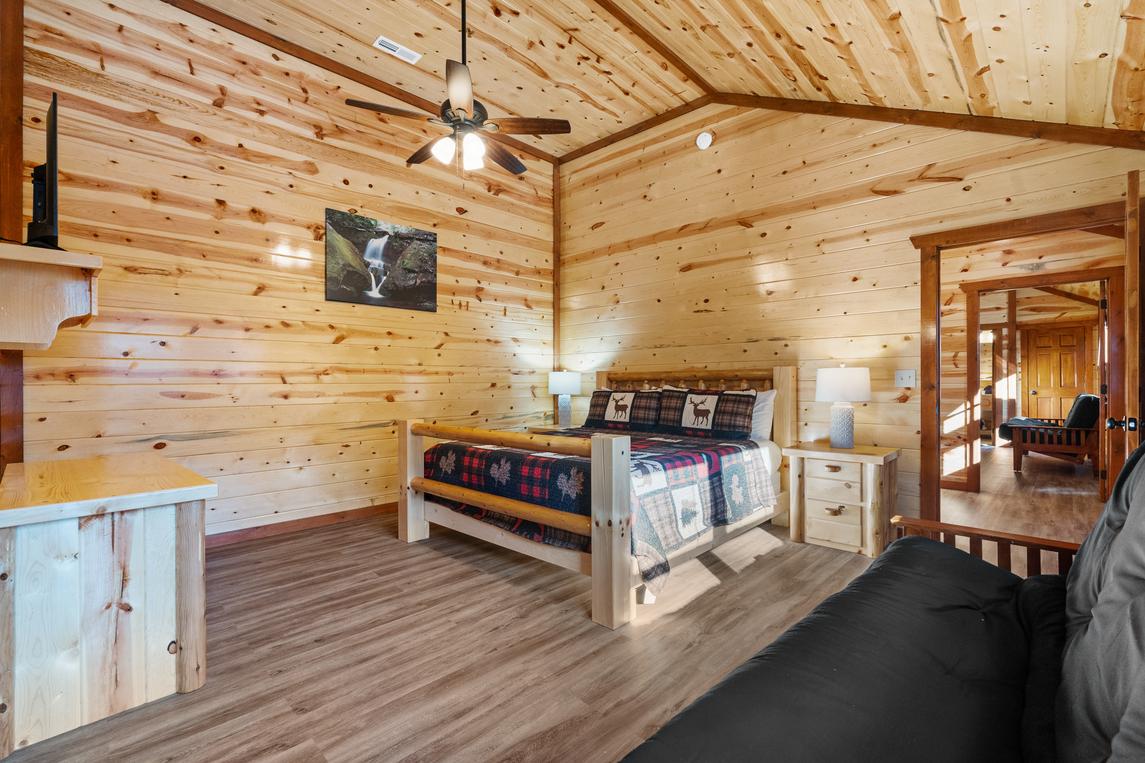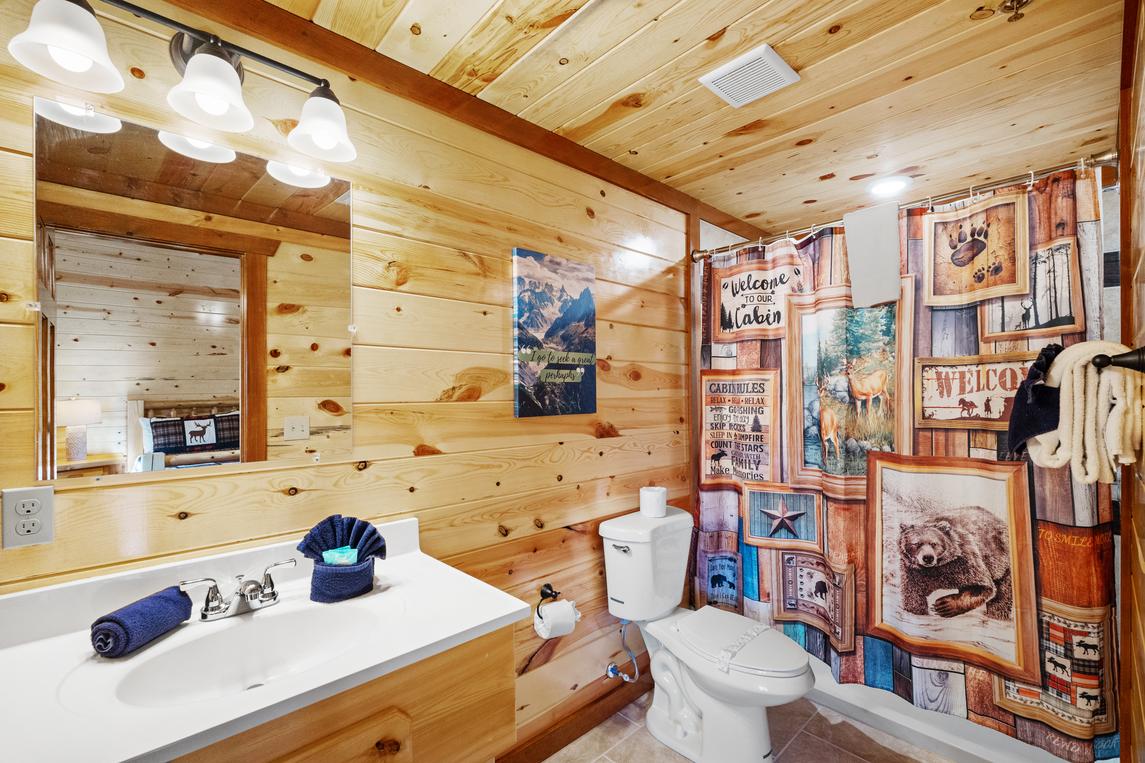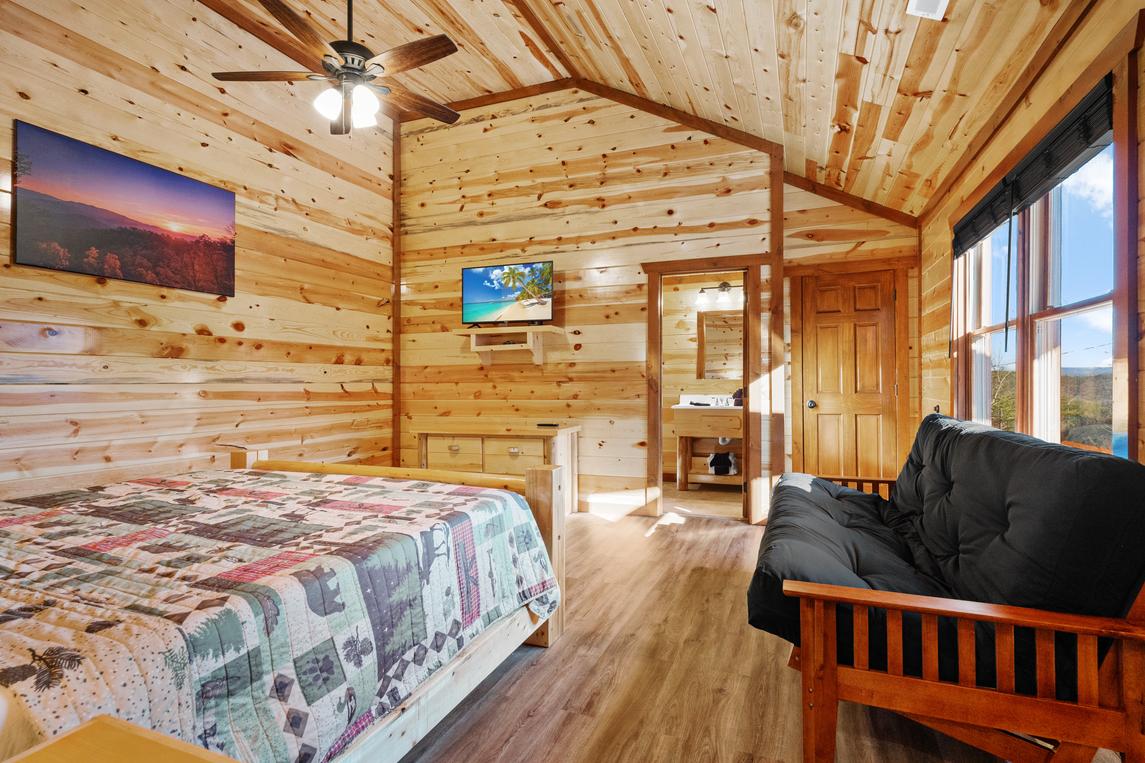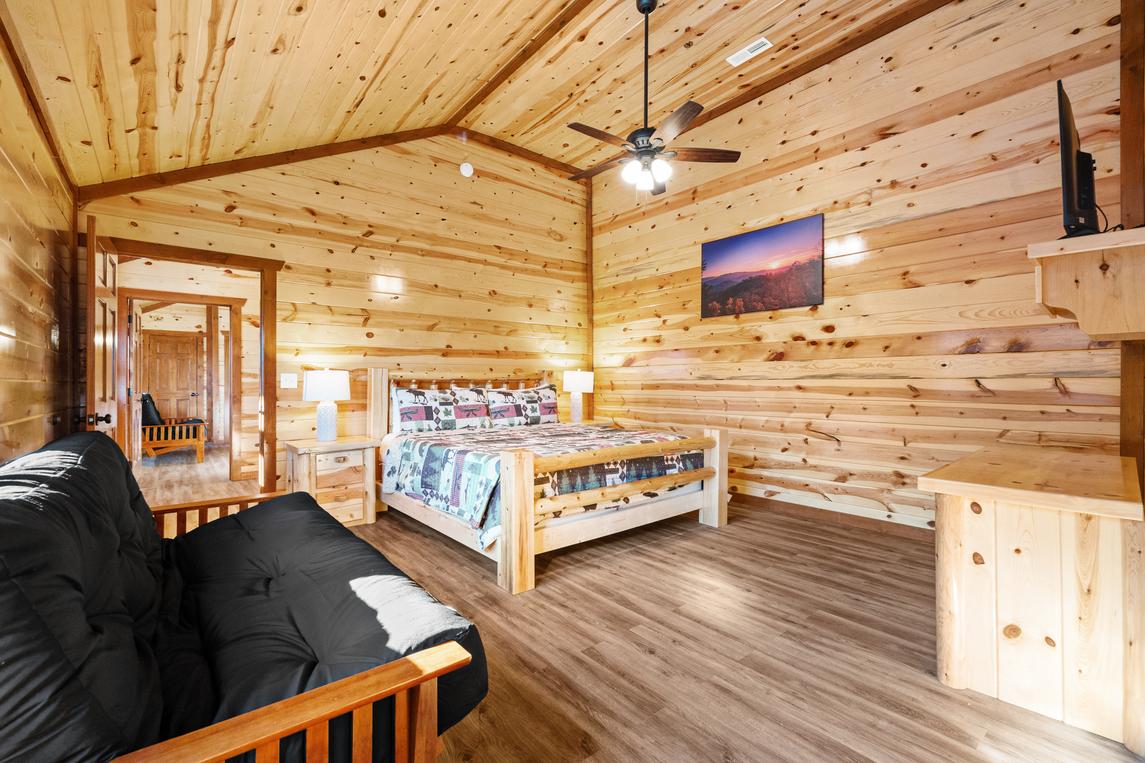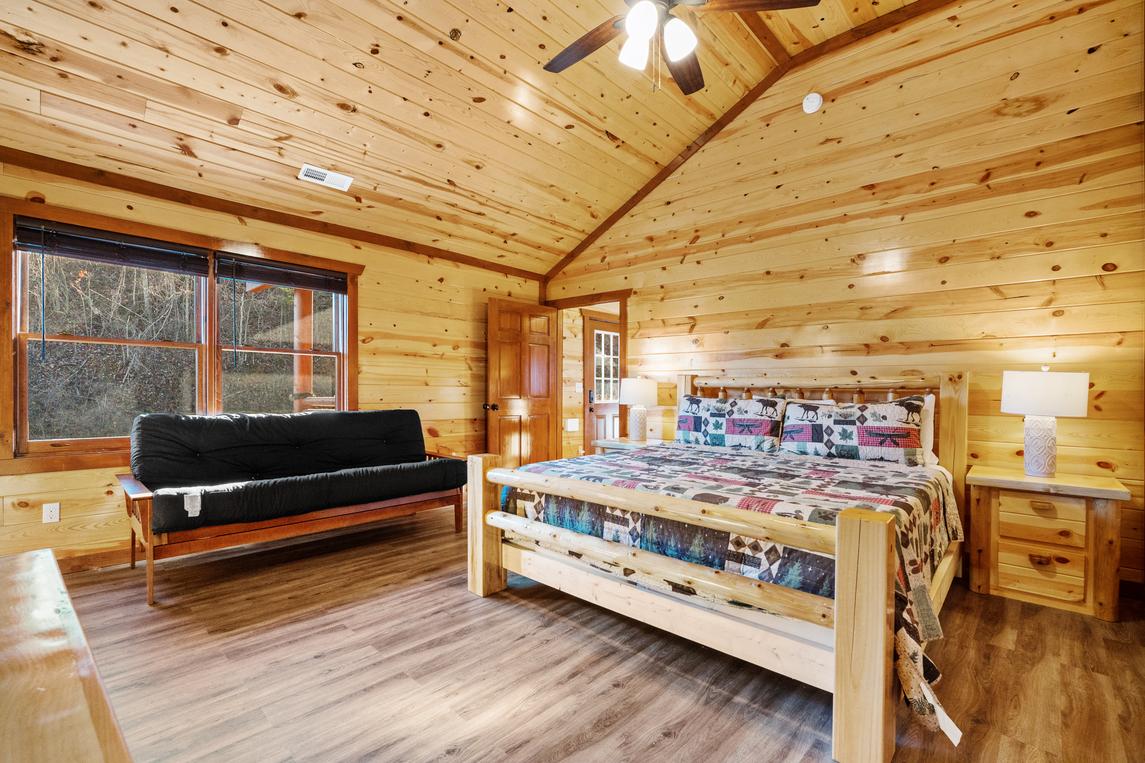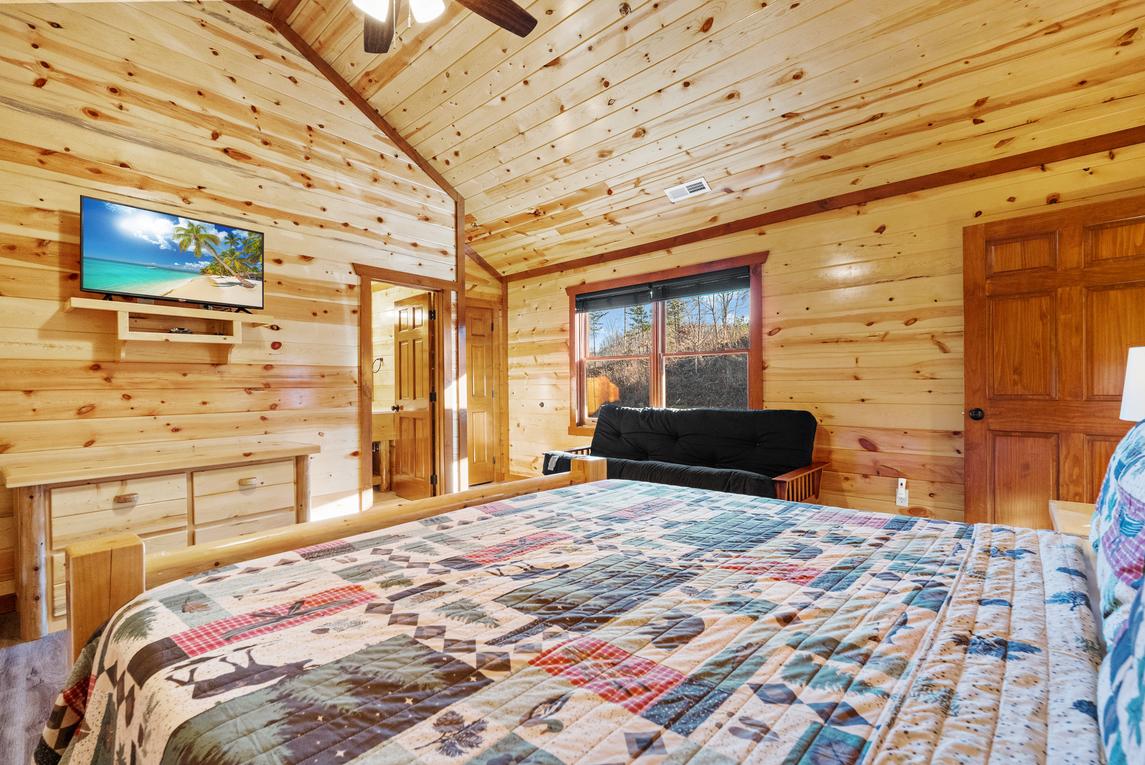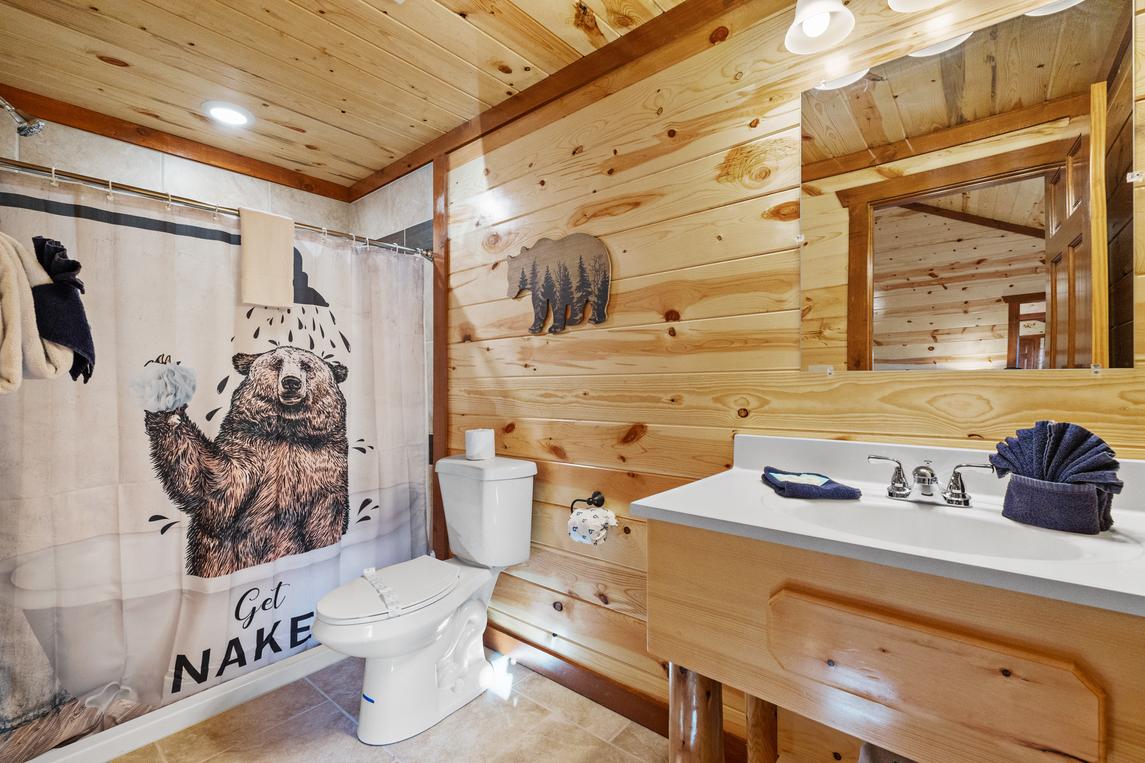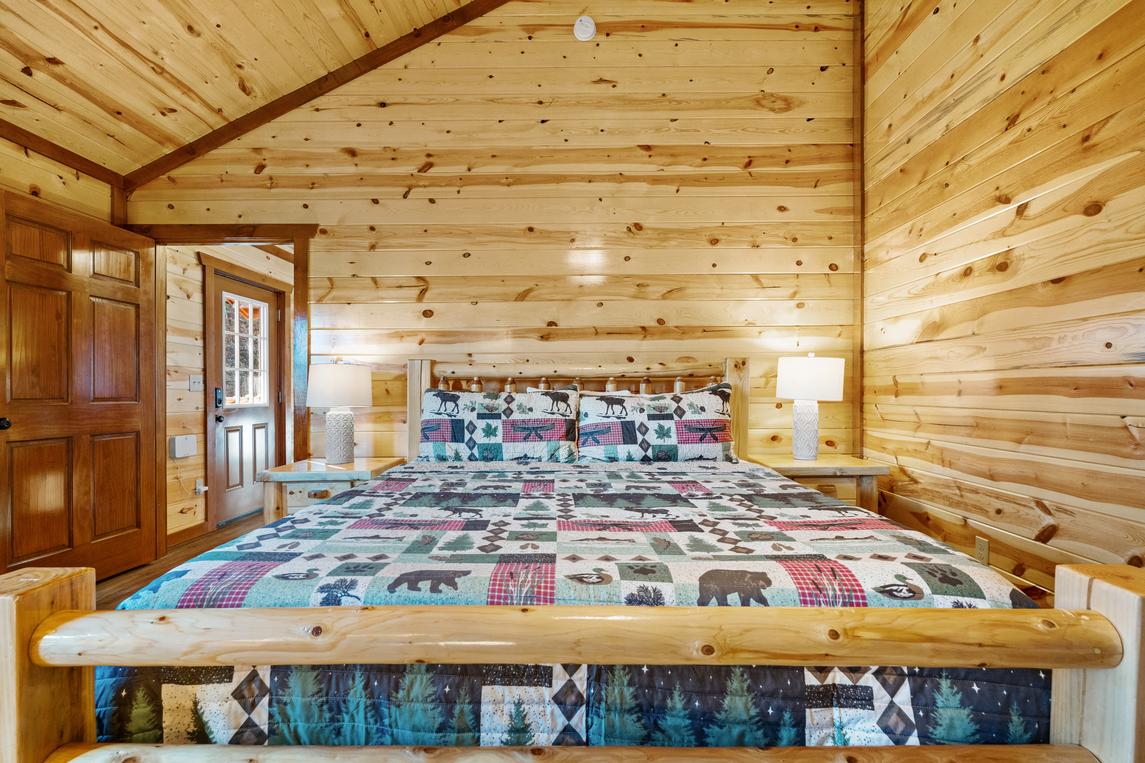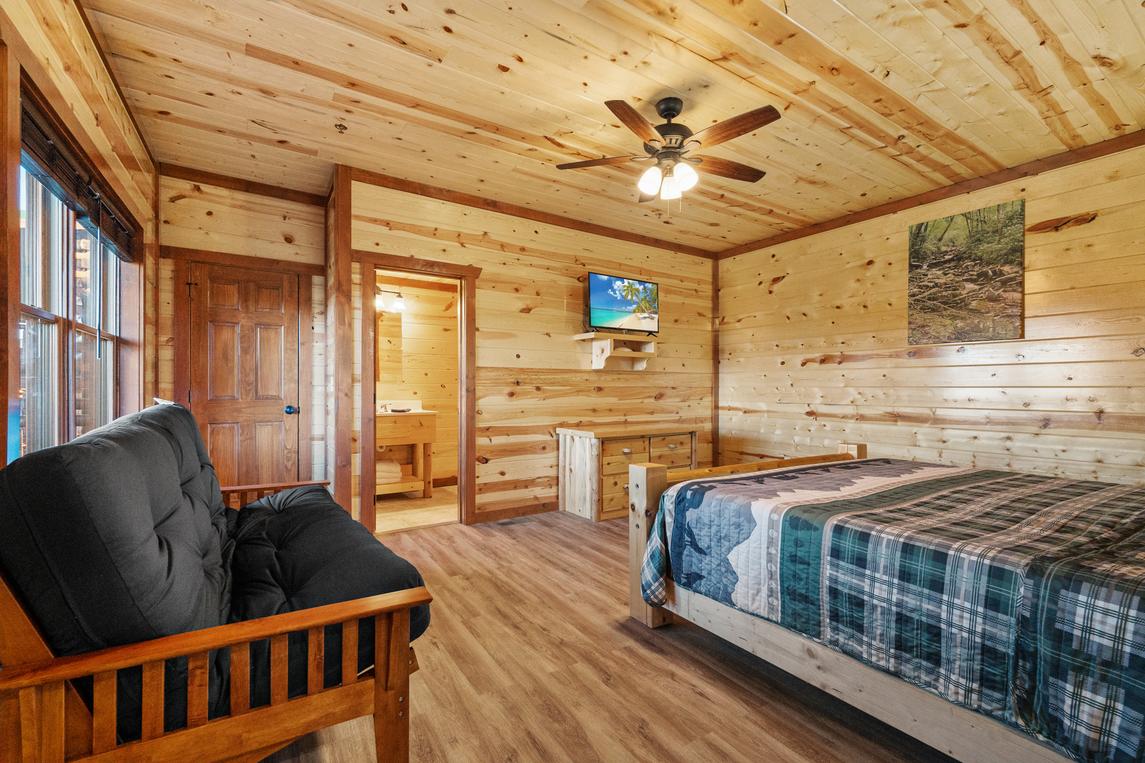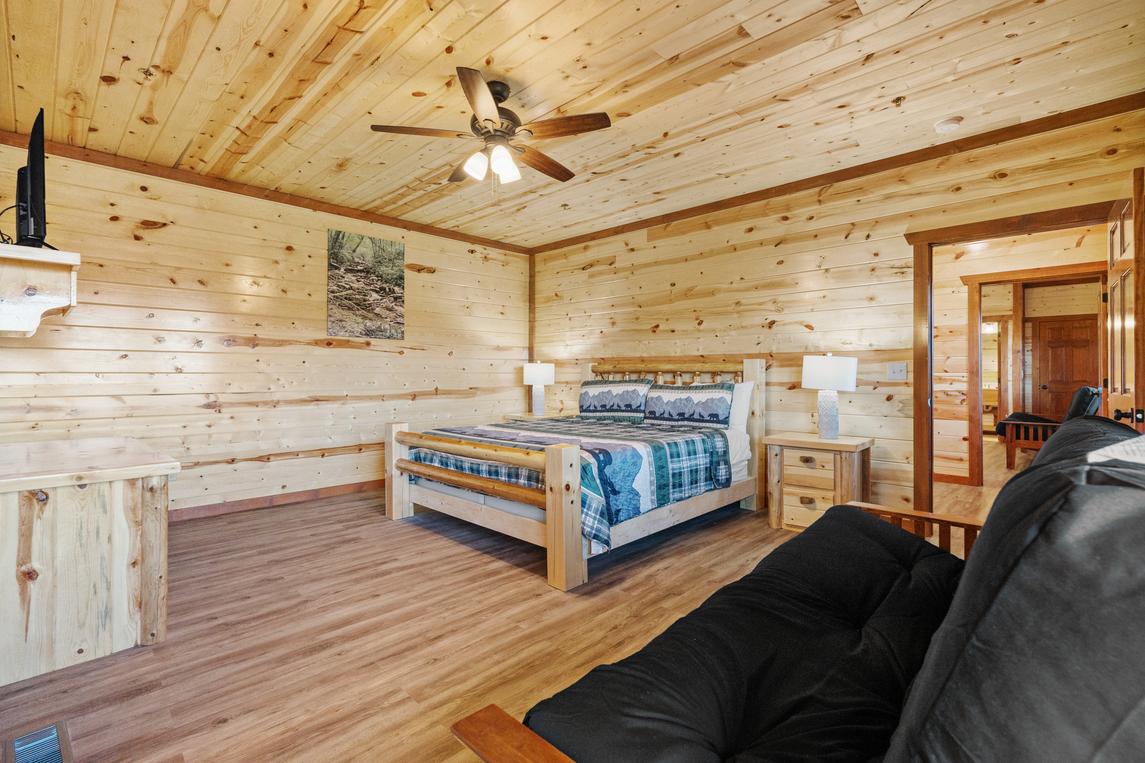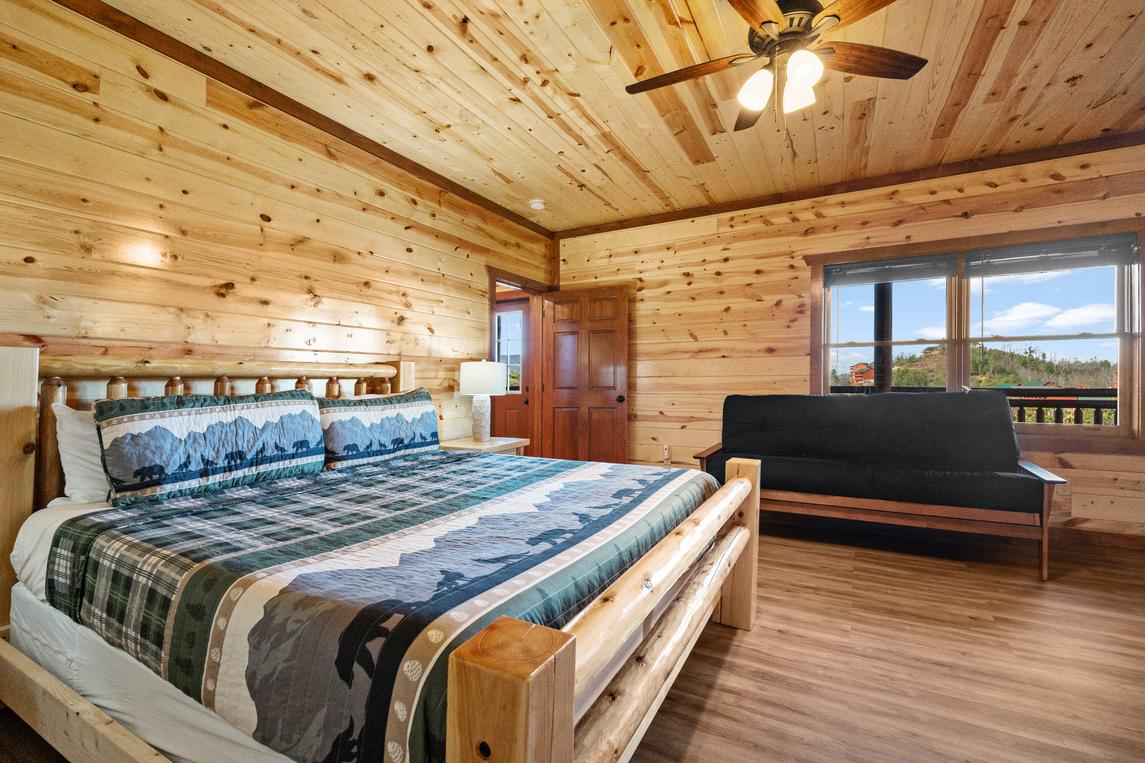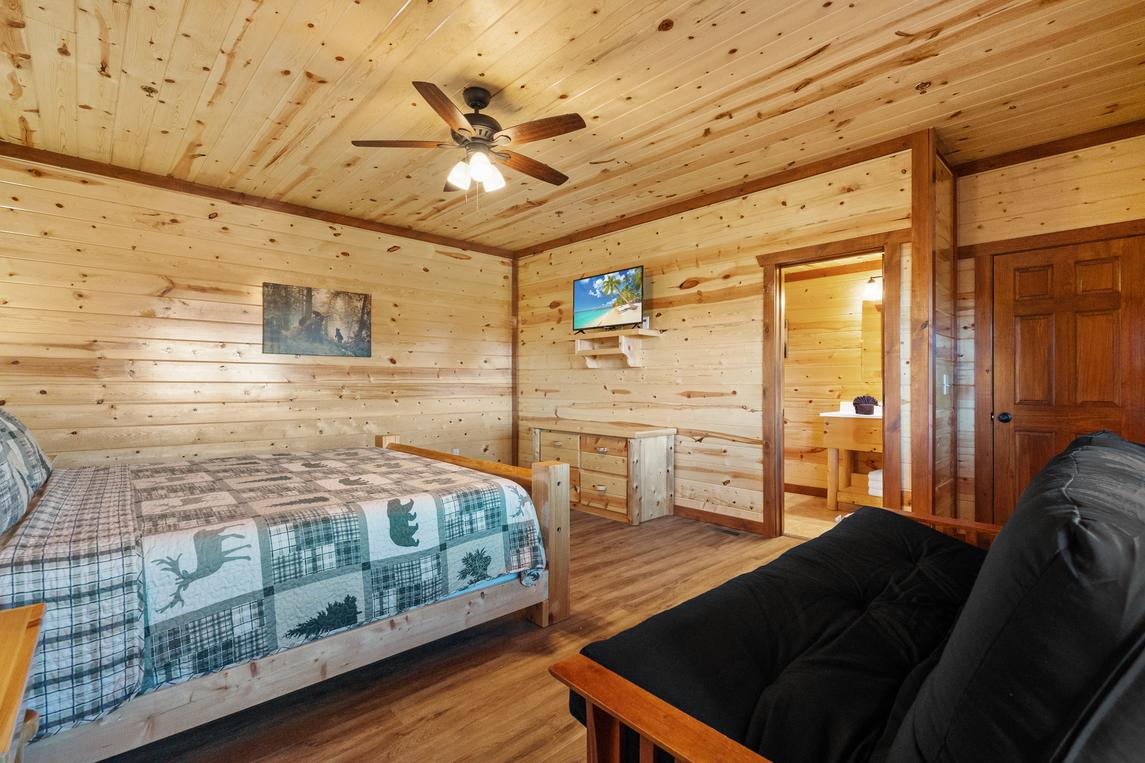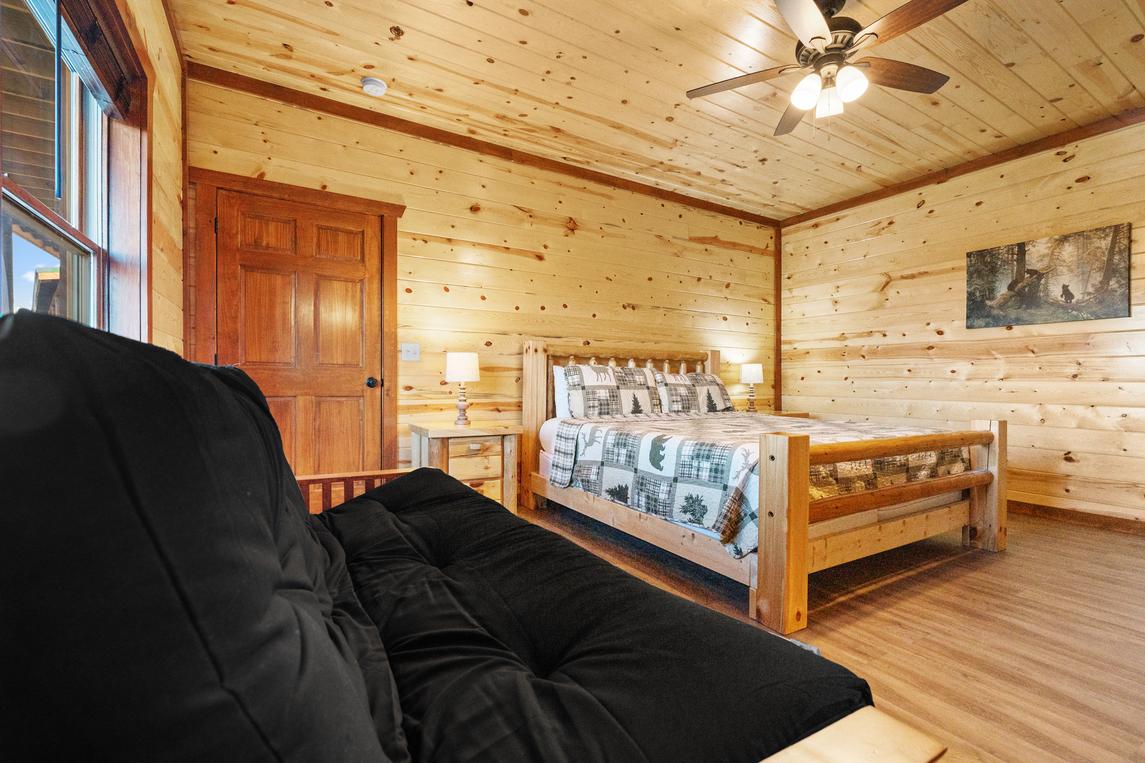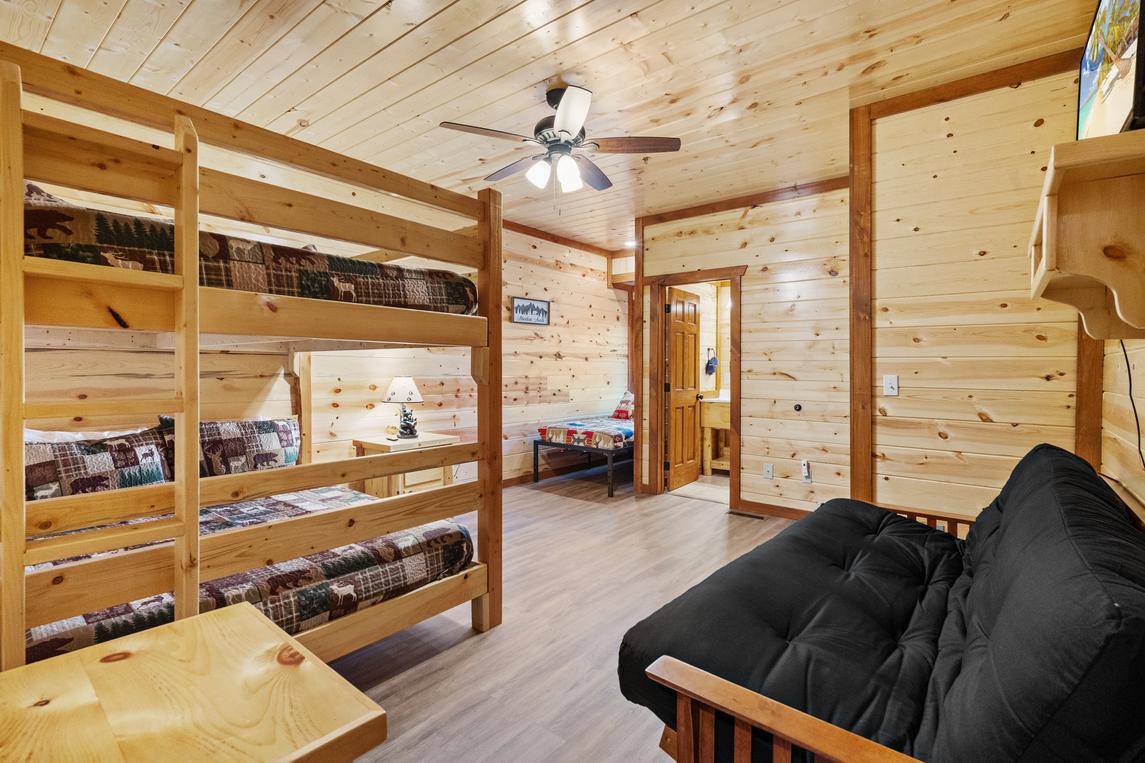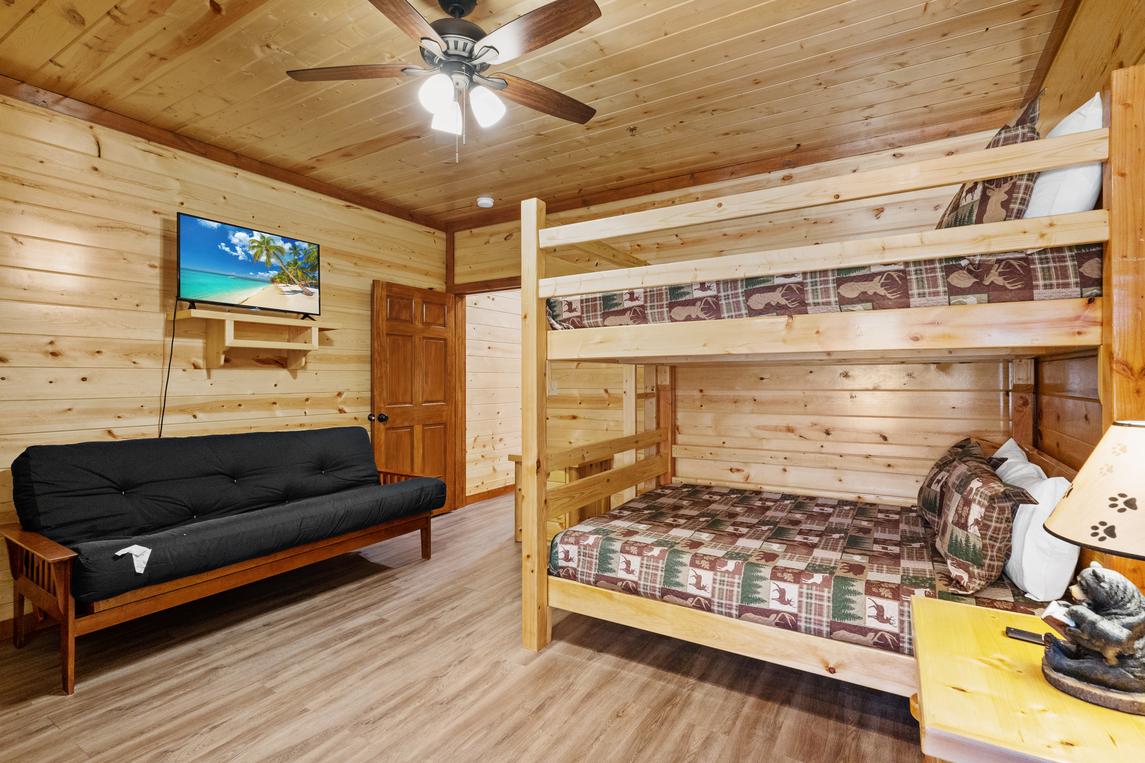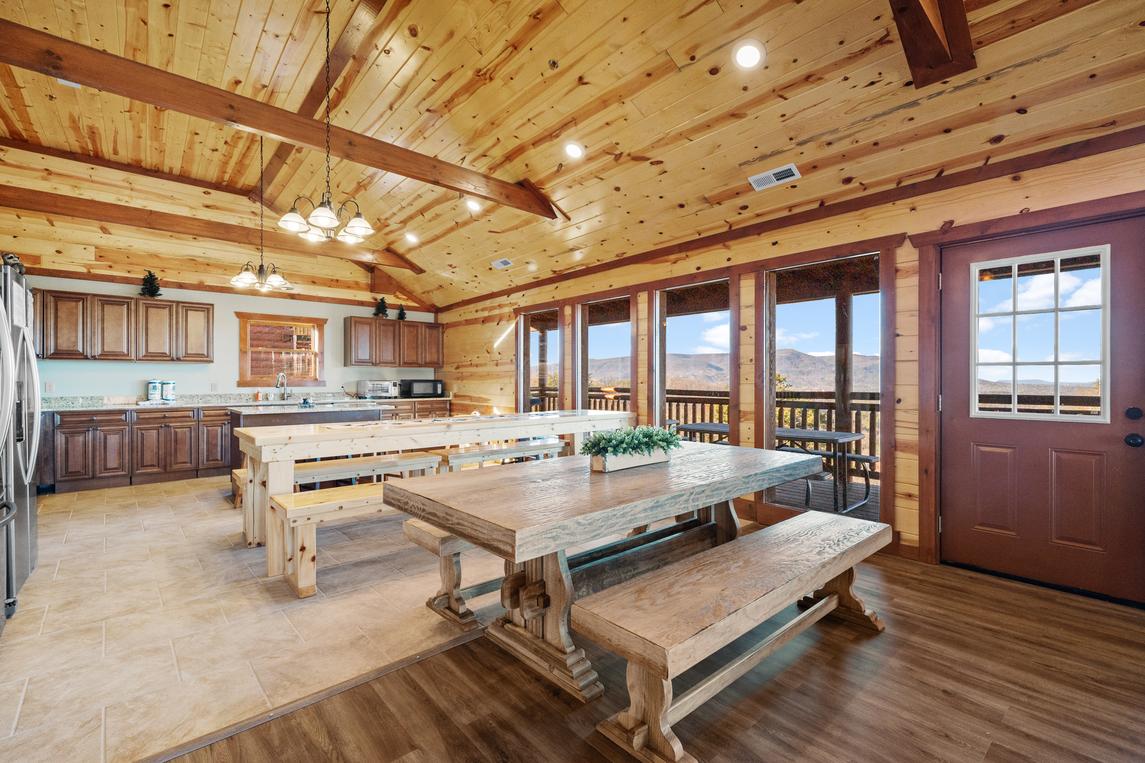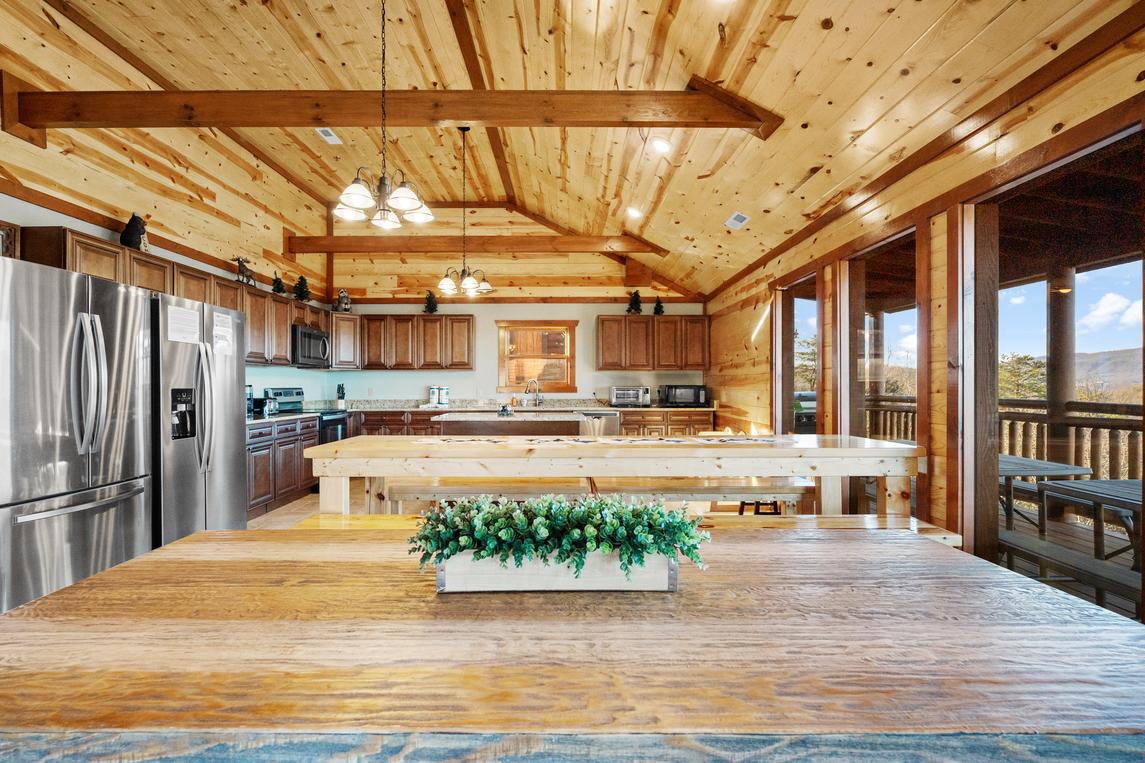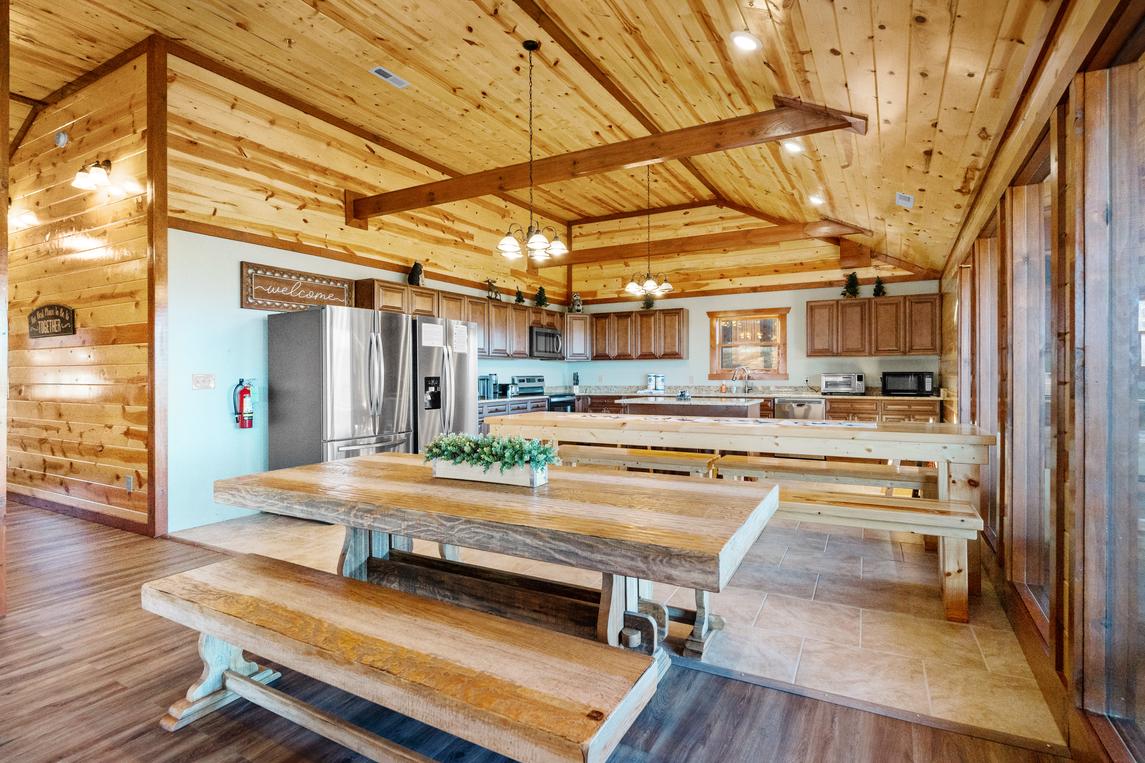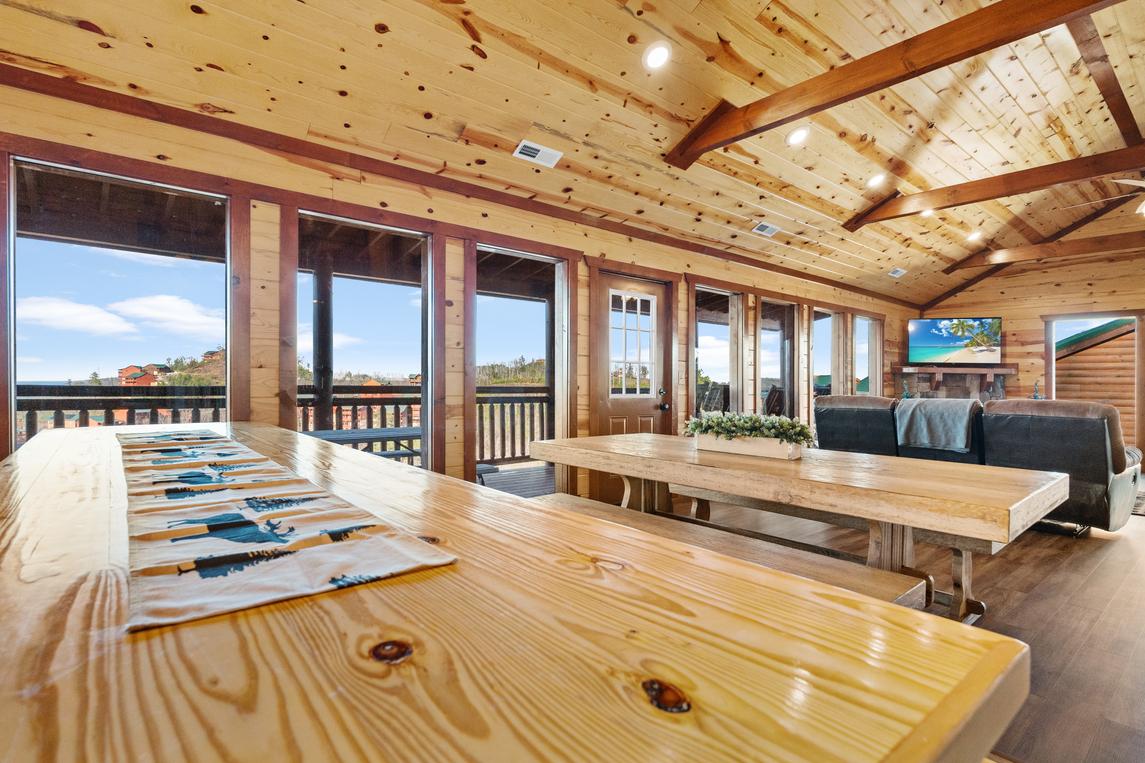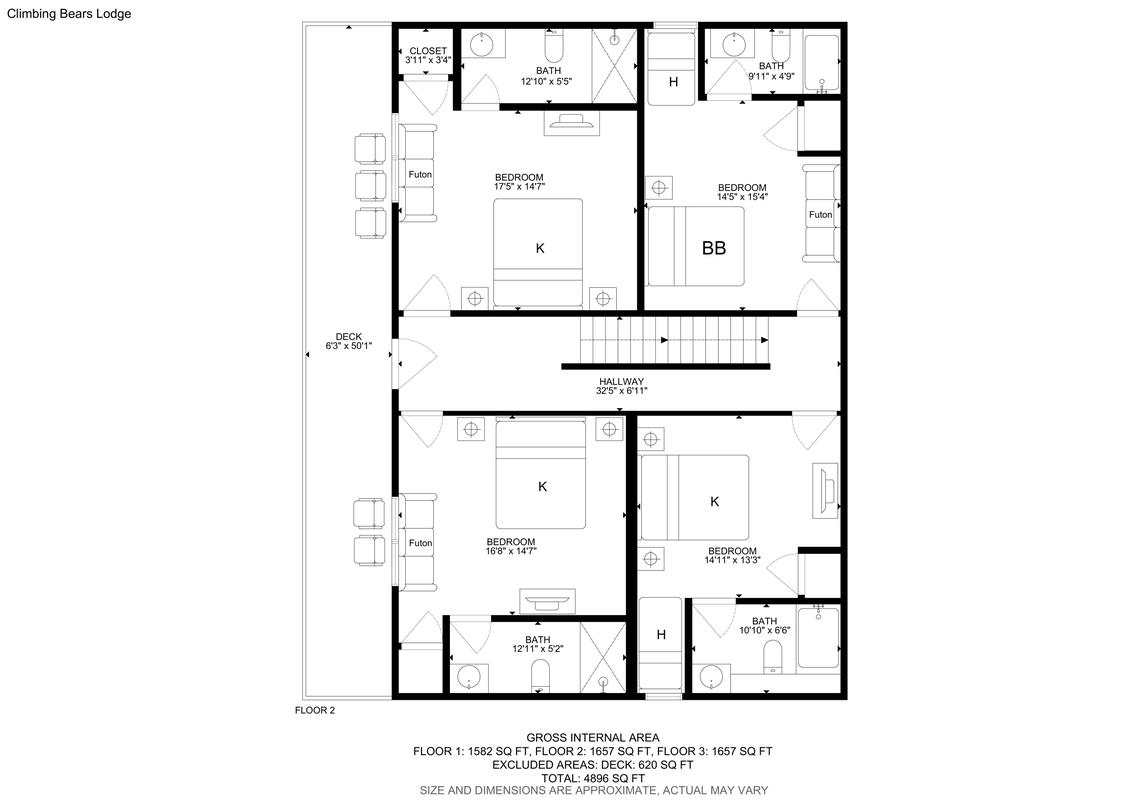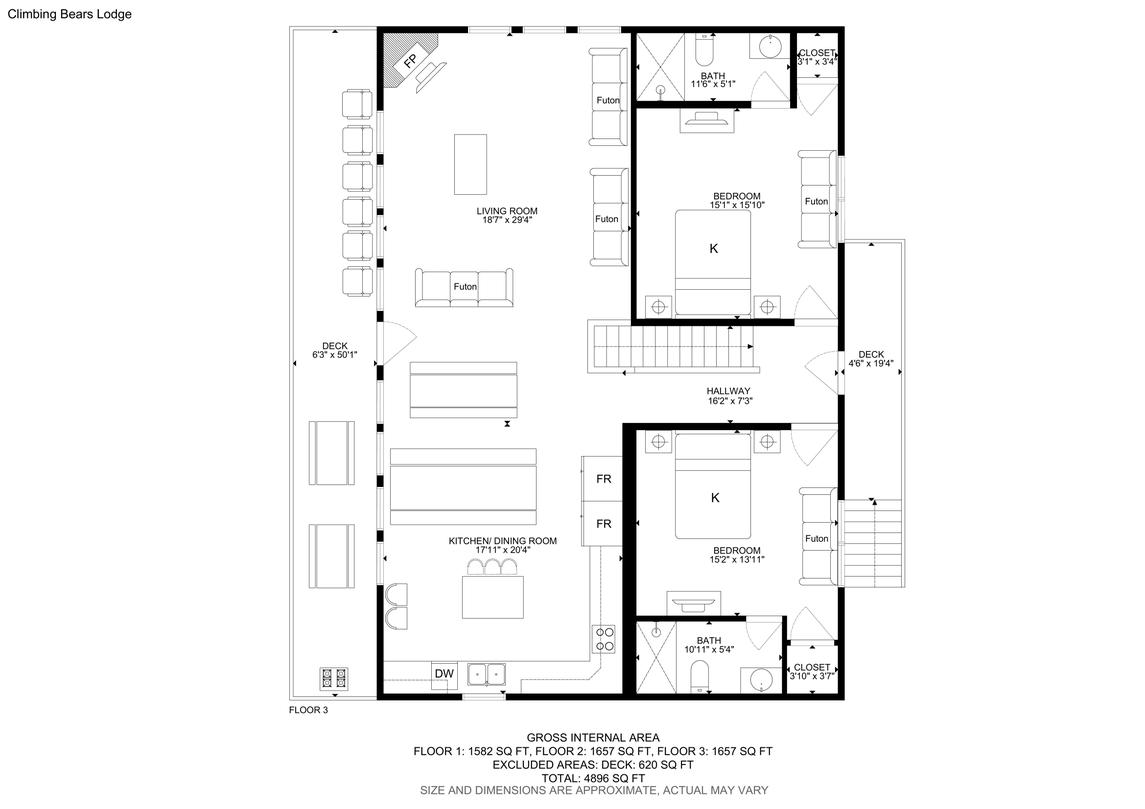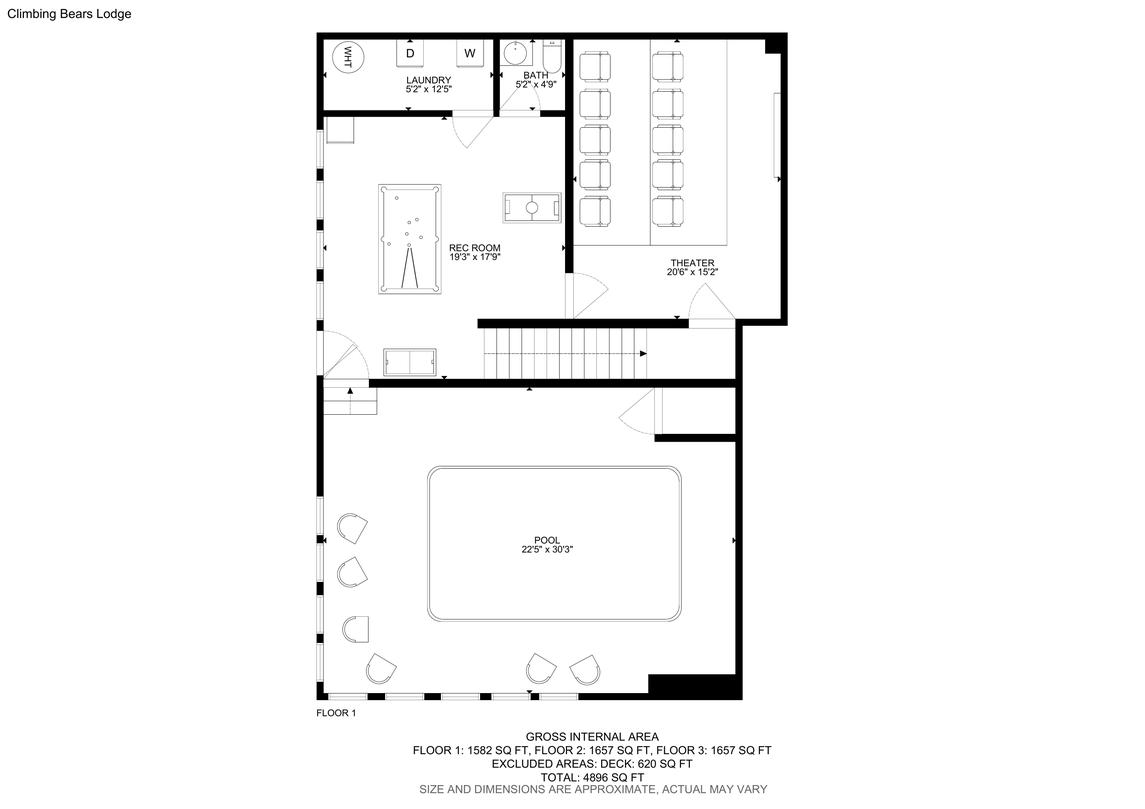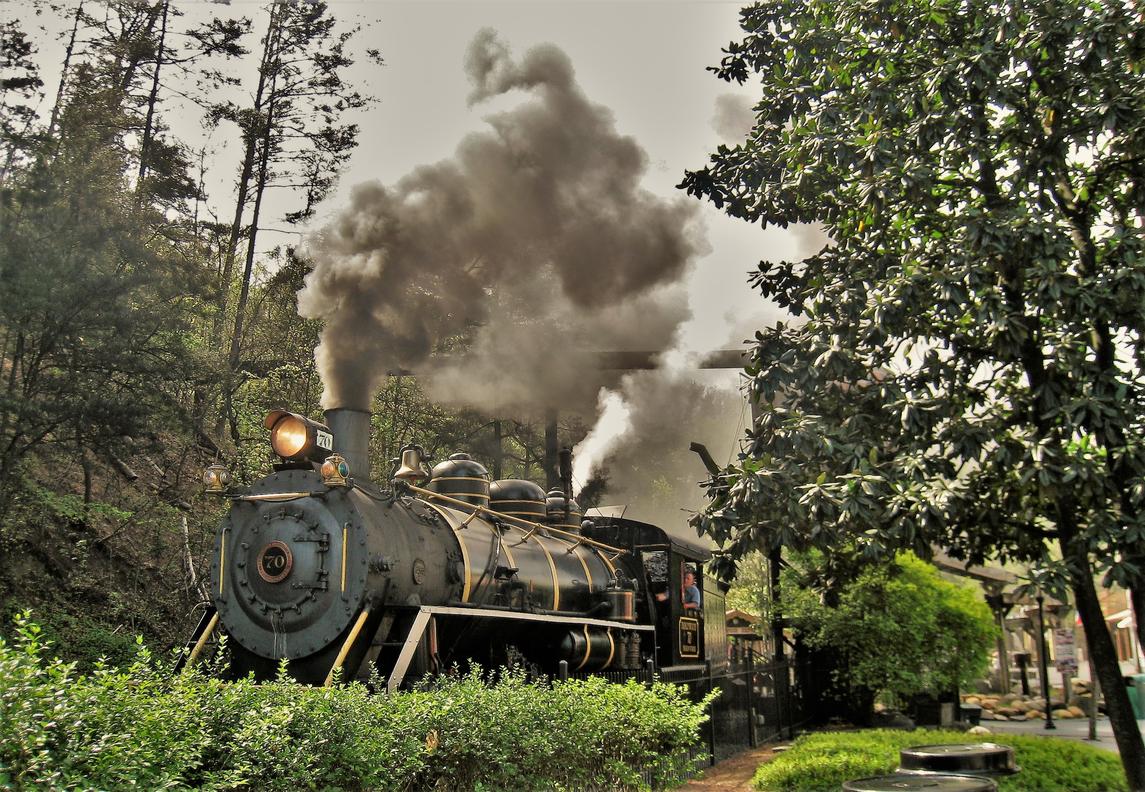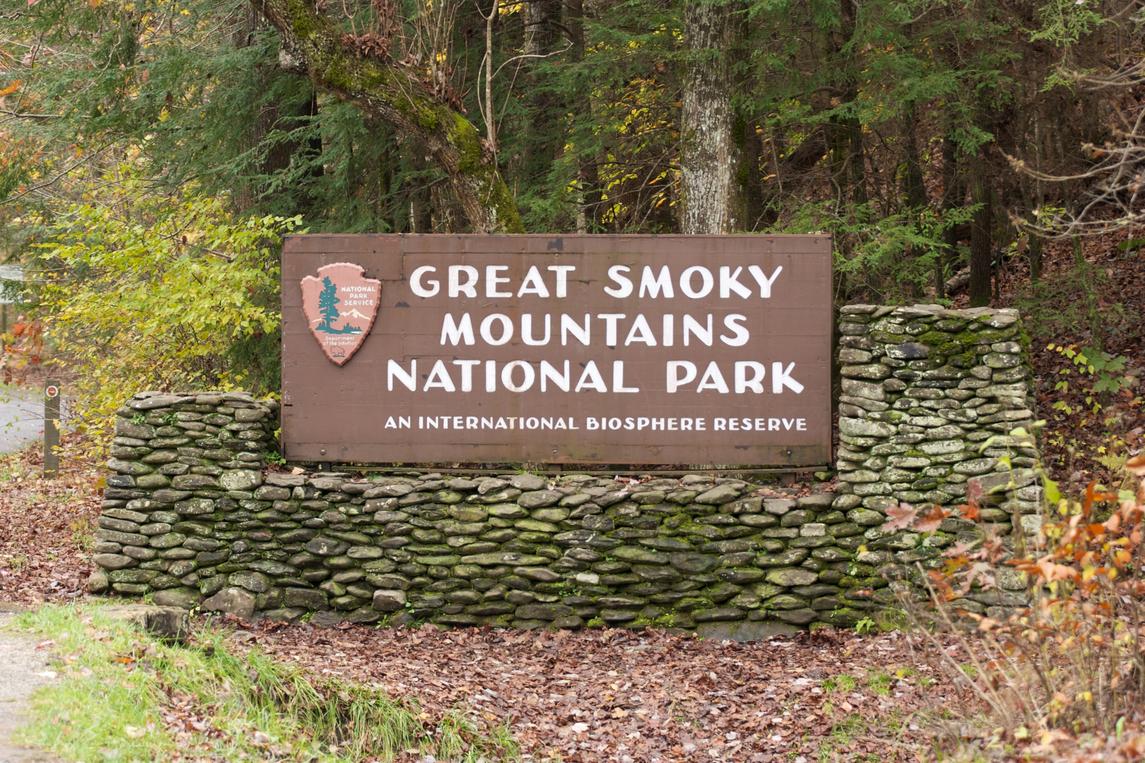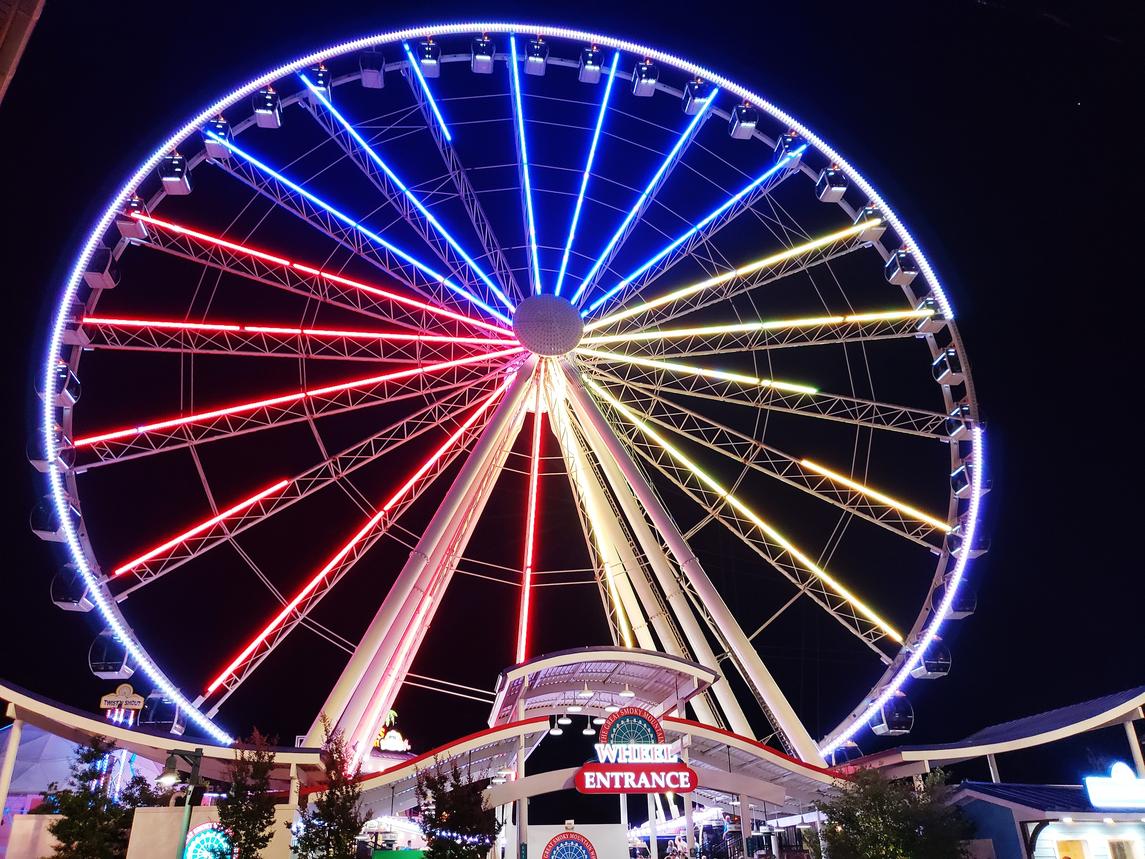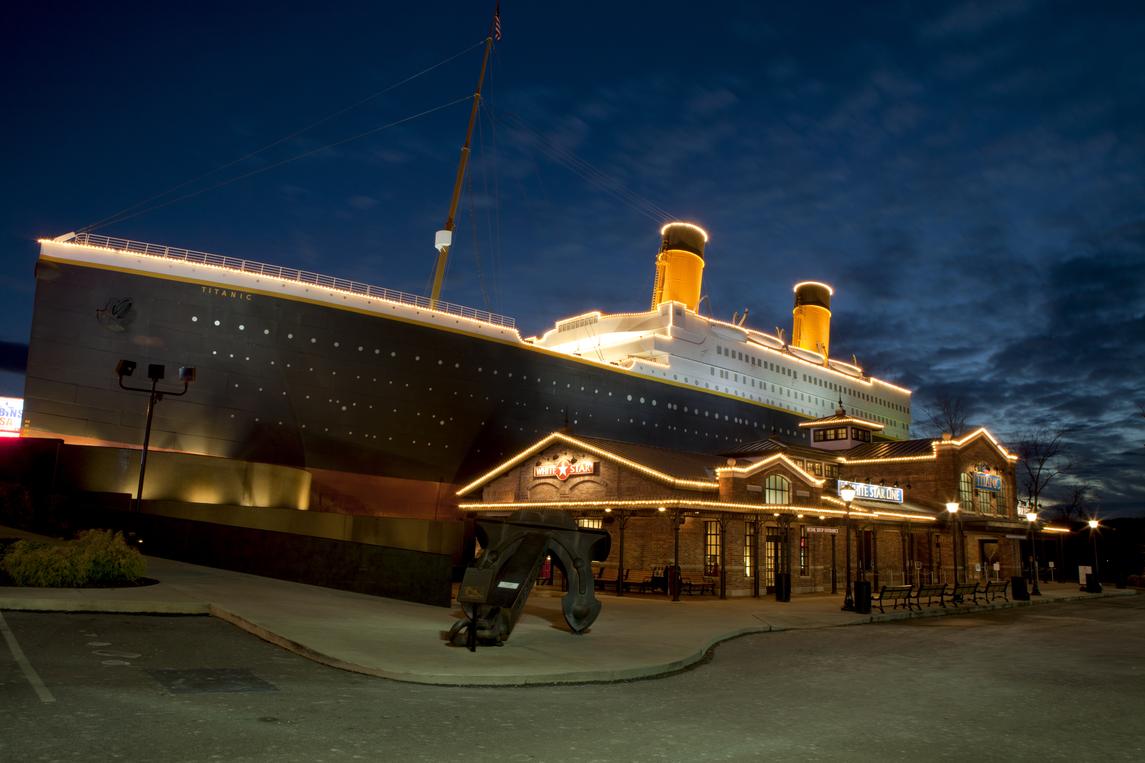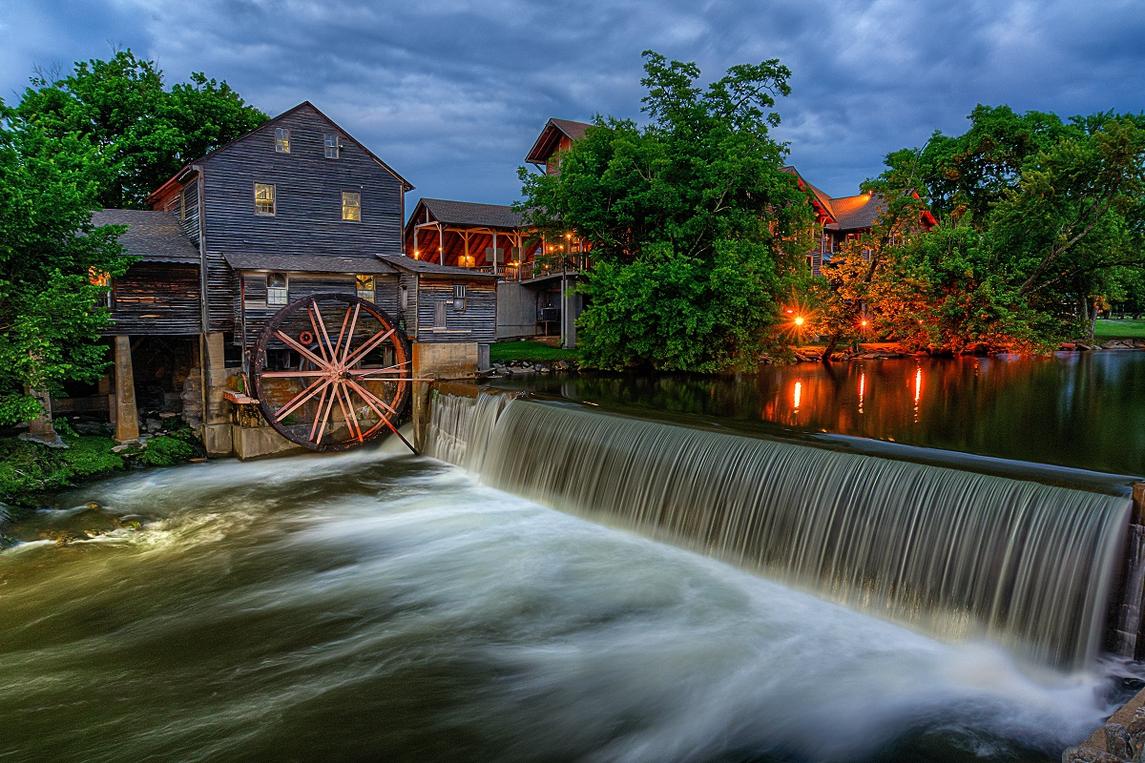 Description
Amenities
Reviews
---
What a sight to be seen at "Climbing Bears Lodge". This Brand-new build with 6 bedrooms, 6.5 baths, spectacular views from all 3 floors, Indoor Pool, Game Room, a Theater and a Hot tub, this cabin is sure to please everyone. Located Inside the Smoky Ridge Resort convenient to Pigeon Forge and Gatlinburg this rental is perfect for a big family vacation, with all the amenities you're looking for! Entering in the cabin on the top floor you will be greeted with 2 king ensuite bedrooms with 2 futons across from each other in the main hall, both with full bathroom and walk-in showers. Walking into the open living area you'll be blown away with the wall-to-wall windows overlooking a spectacular mountain and valley view. The Fully equipped kitchen is ready for all you cooking needs plus 2 refrigerators, the center island has additional seating for 3. Two enormous dining tables, one has a bench style seating. Both separates the kitchen from the living room, Kick back and relax on the reclining sofa or one of the two other couches which are also Queen-sized sleeper sofas, while enjoying the electric fireplace, a ball game on the flat screen tv or just taking in all the views. On the Main floor deck, you'll find the Gas grill, 2 picnic tables for additional dining space and 6 rocking chairs to enjoy with your morning coffee while watching the colors of the sunrise dance across the mountains. Headed down the stairs to the 2nd floor, there are 4 bedrooms, 2 King Ensuites and 2 futons with mountain views and private bathrooms both having walk-in showers, an additional King Ensuite with a twin bed in the corner of the room and the bathroom having a shower/tub combo. The Final bedroom has a Queen size bunk bed that will sleep 4, with a futon and an additional twin bed for all the kids to bunk together also having their own bathroom with a shower/tub combo. Gather the Family for all the fun this Cabin has to offer on the bottom floor, While the kids decide what to play first in the game room they'll have several options from Air Hockey, Foosball, maybe a round of pool or the Multi Arcade game with Ms. Pac man and Donkey Kong plus so many more. Kick back in the theater room in the comfy reclining couches with your favorite move or a new one no one has seen yet. Join the family enjoying the pool or watch from the bottom floor deck with a glass of wine and take in those views again. After the family goes to bed, take a dip in the already heated bubbling hot tub with a glass of wine and talk about the memories your family is making. You will also have a half bathroom and the laundry room on this level for your convenience. Don't pass up this beautiful cabin sleeping 30 with Great views, 6 Ensuite bedrooms, a Private indoor pool and all the amenities your family could ask for while still being close to town and close to The Great Smoky Mountains National Park. "Climbing Bears Lodge is everything you will need and want in your next Smoky Mountain Vacation.
Desiree Cuajao
We really enjoyed our stay in this cabin, great for family get together, highly recommended 👍
Marti Heath
Beautiful cabin with an awesome view. Three great porches with rocking chairs. Kids enjoyed the pool and some enjoyed the hot tub. Plenty of room to enjoy your time and own space!
Niki curry
This cabin has it all! We had a family of 29 stay Thursday-Sunday and it exceeded our expectations! The pictures do not do the size of this cabin justice. There is so much room! The kitchen is equipped with everything a family of 30 would ever need. This cabin was by far the best we have ever stayed at, and will continue to book our annual Christmas family vacation here from now on! There are more than enough blankets, pillows, towels, beds, space and seating for your whole family. I was excited to be able to eat all at the table for a meal for 30... that is rare!